Meet Puppy Pal, Dino Darling, Buttons & Bows, and Bon Appetit!
This year just keeps getting better with these new additions to our 2021 collection! Meet Paradise Galleries lifelike dolls and toddlers released this April, and discover which one of them you are ready to bring home.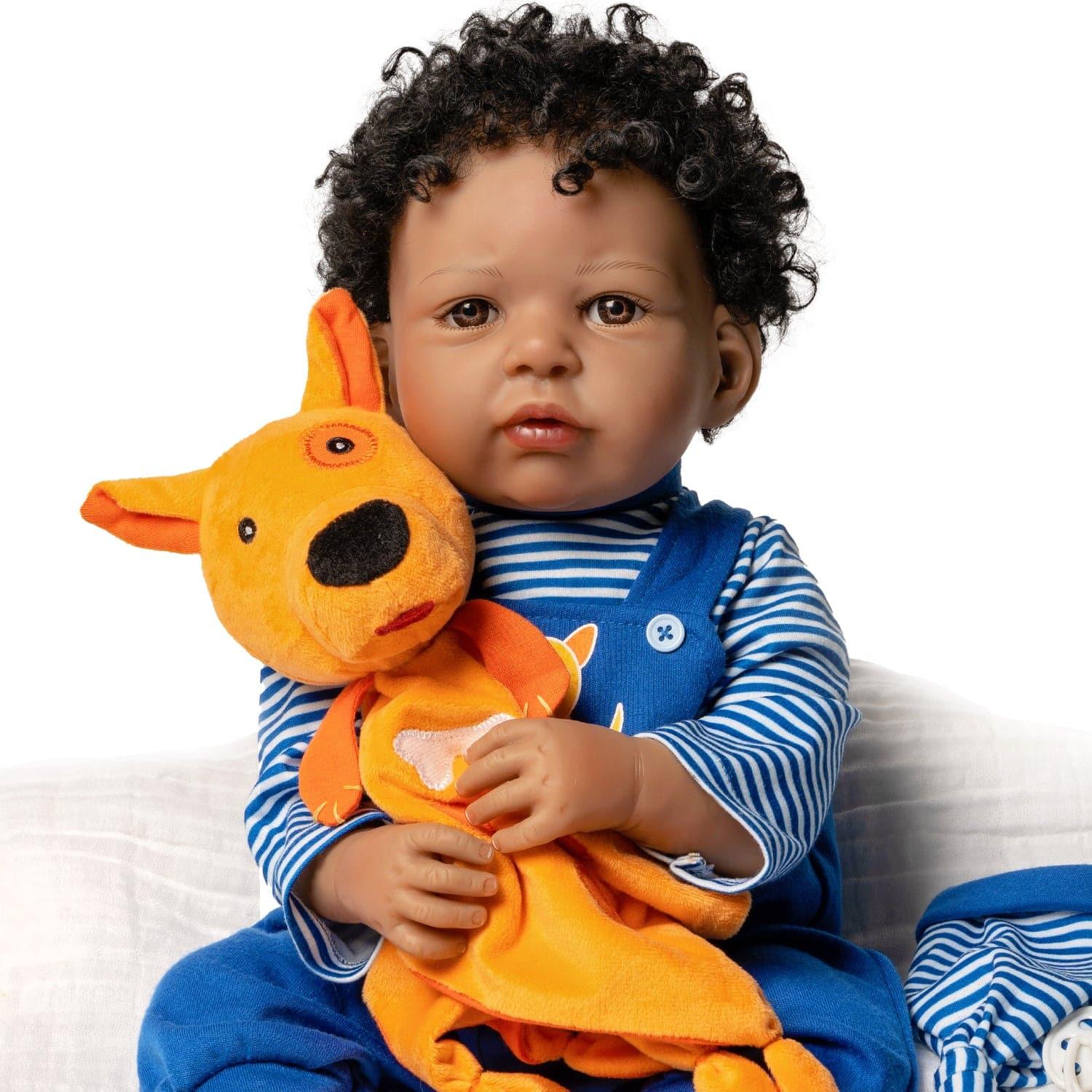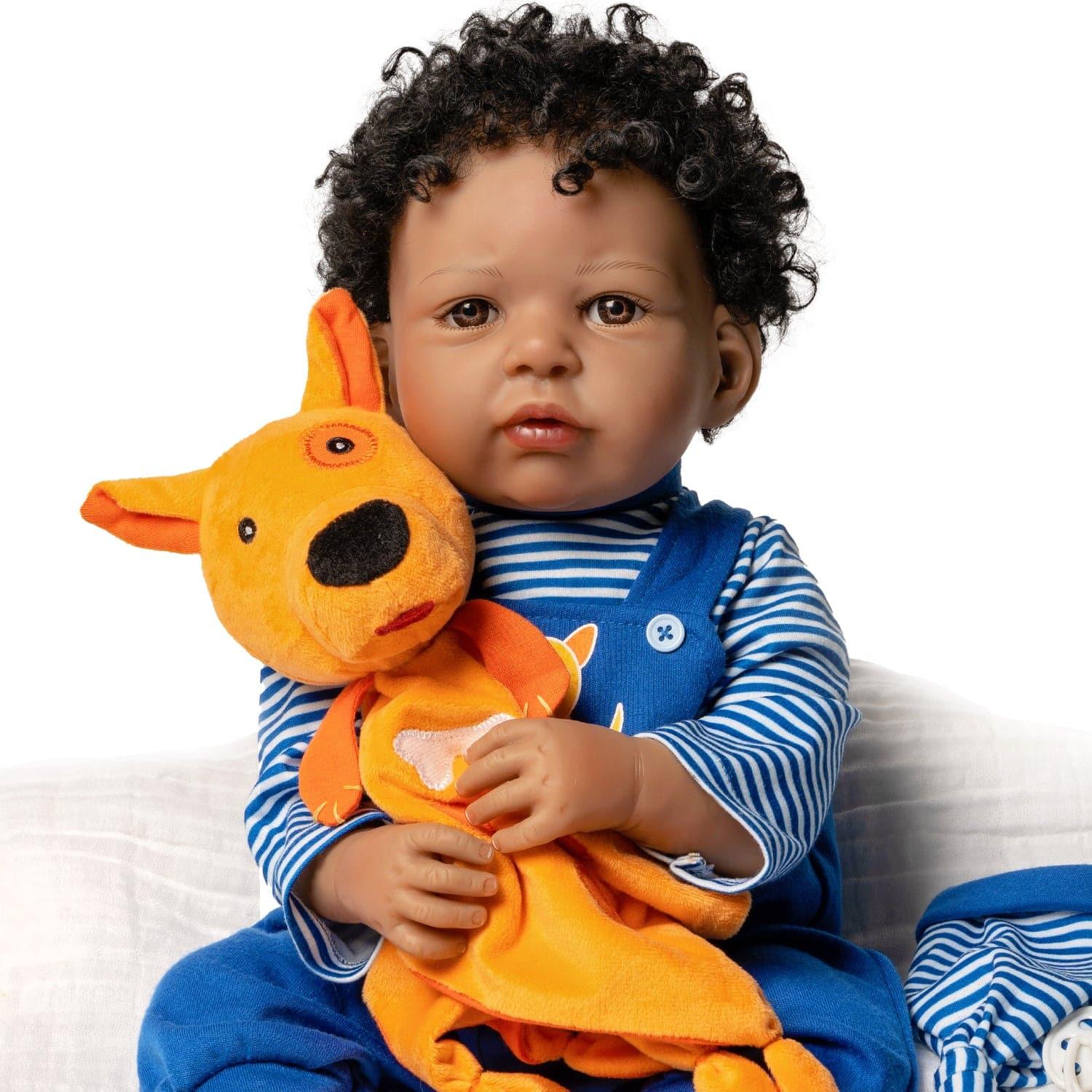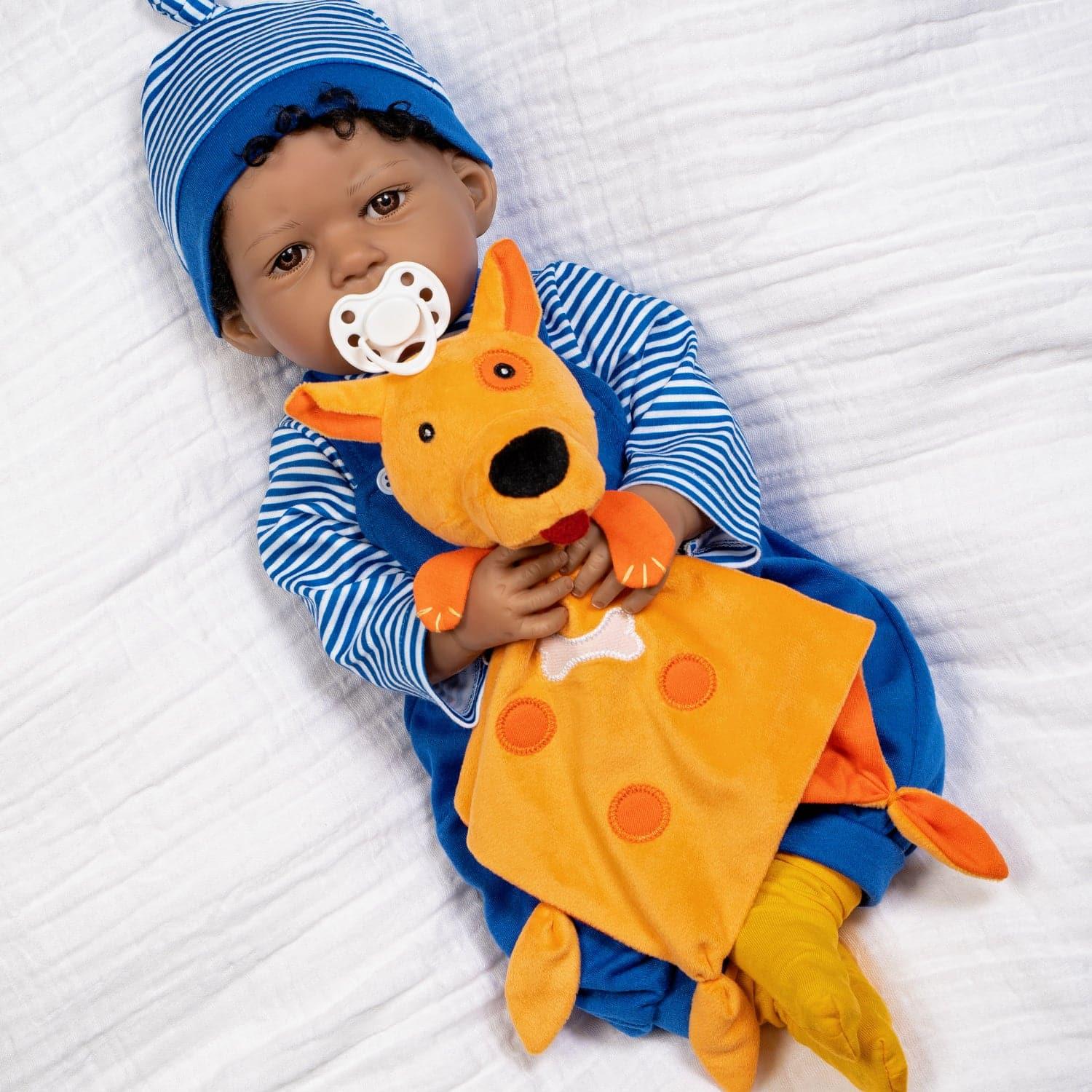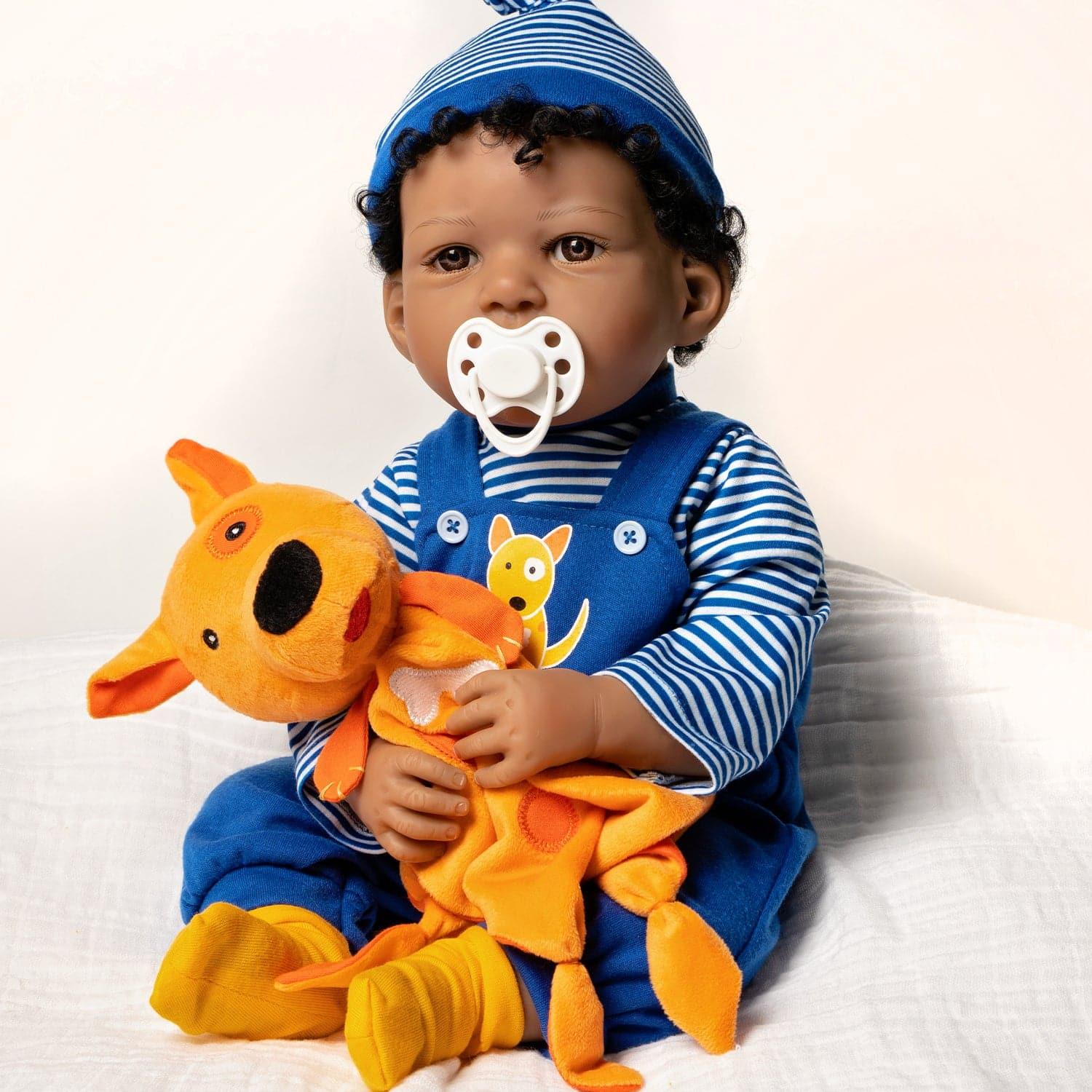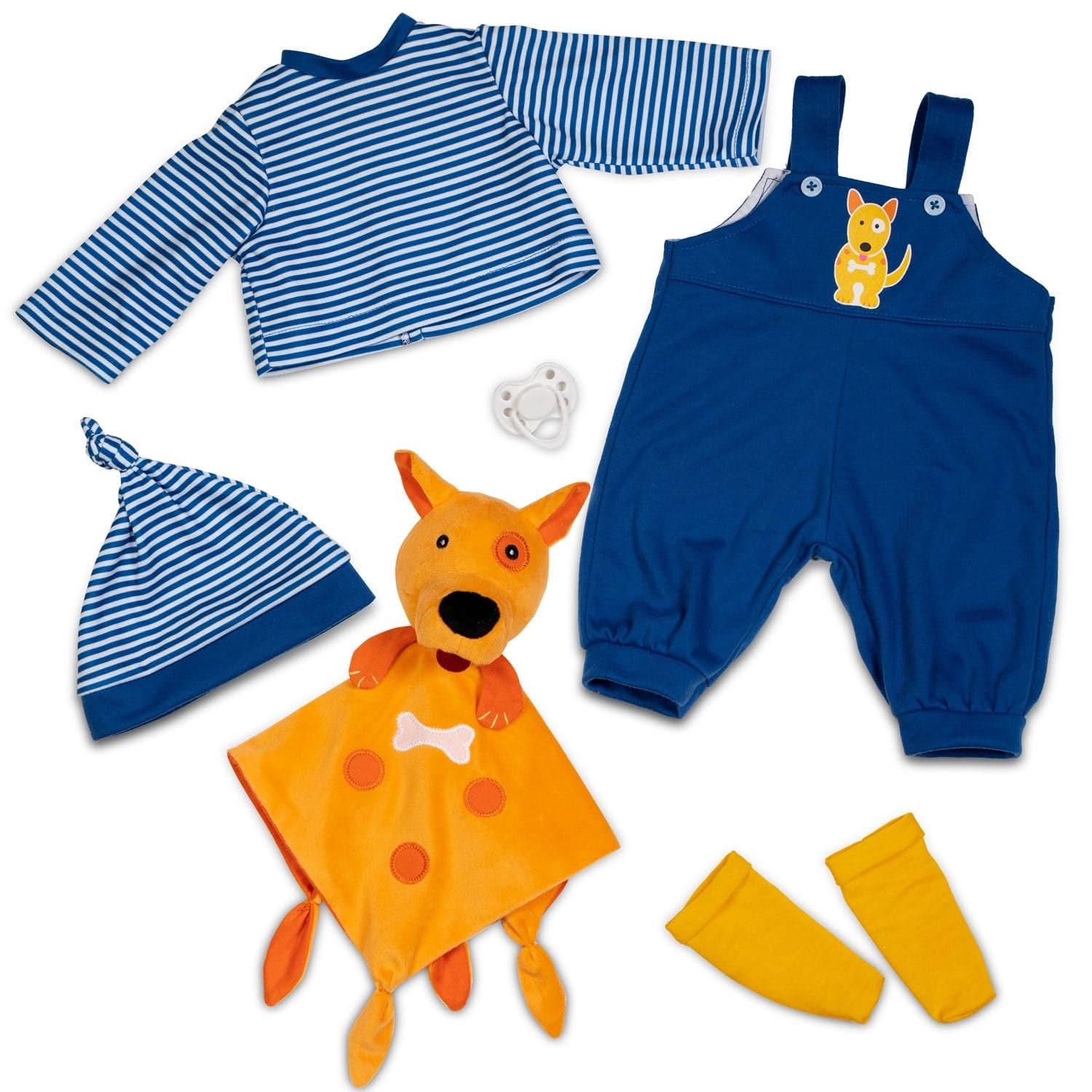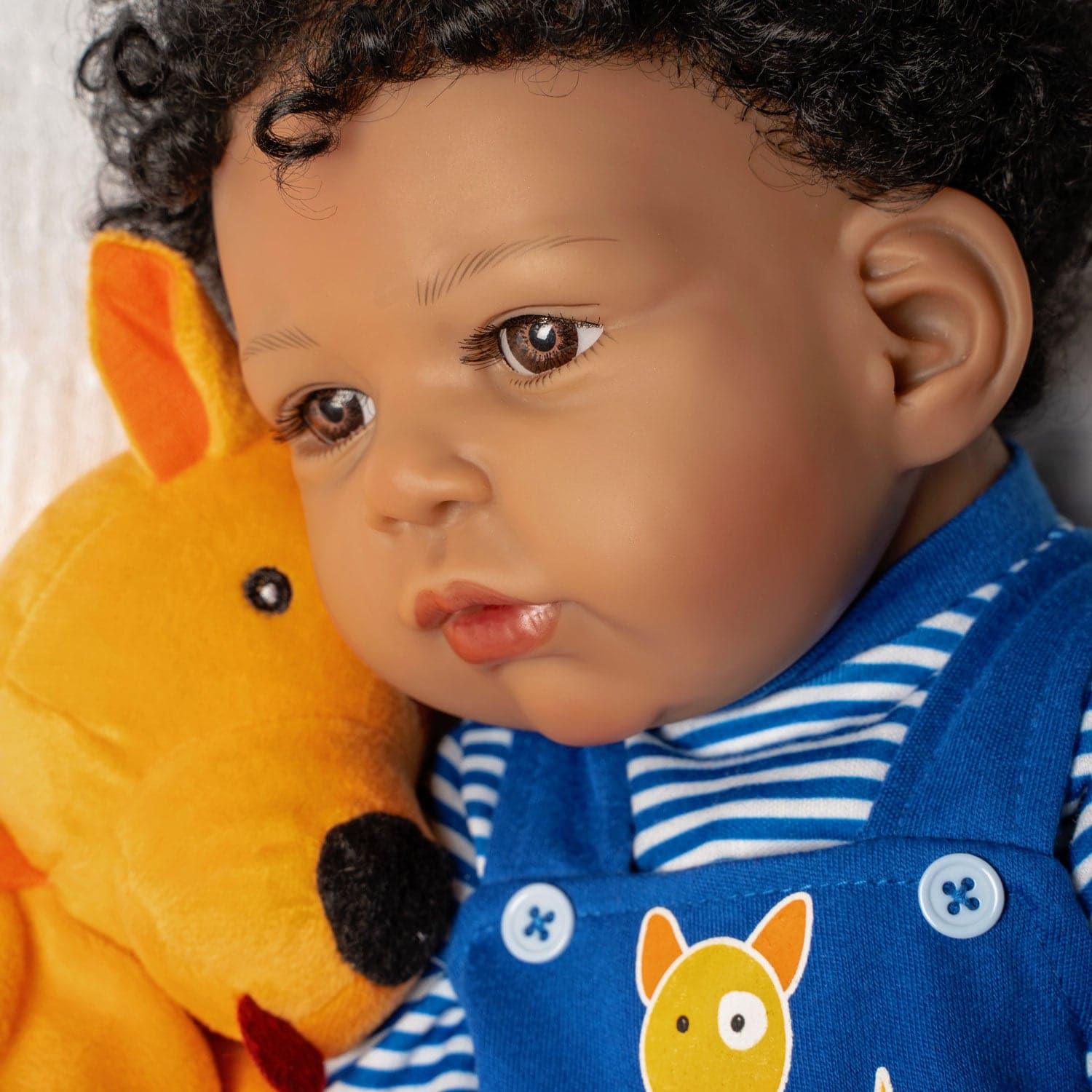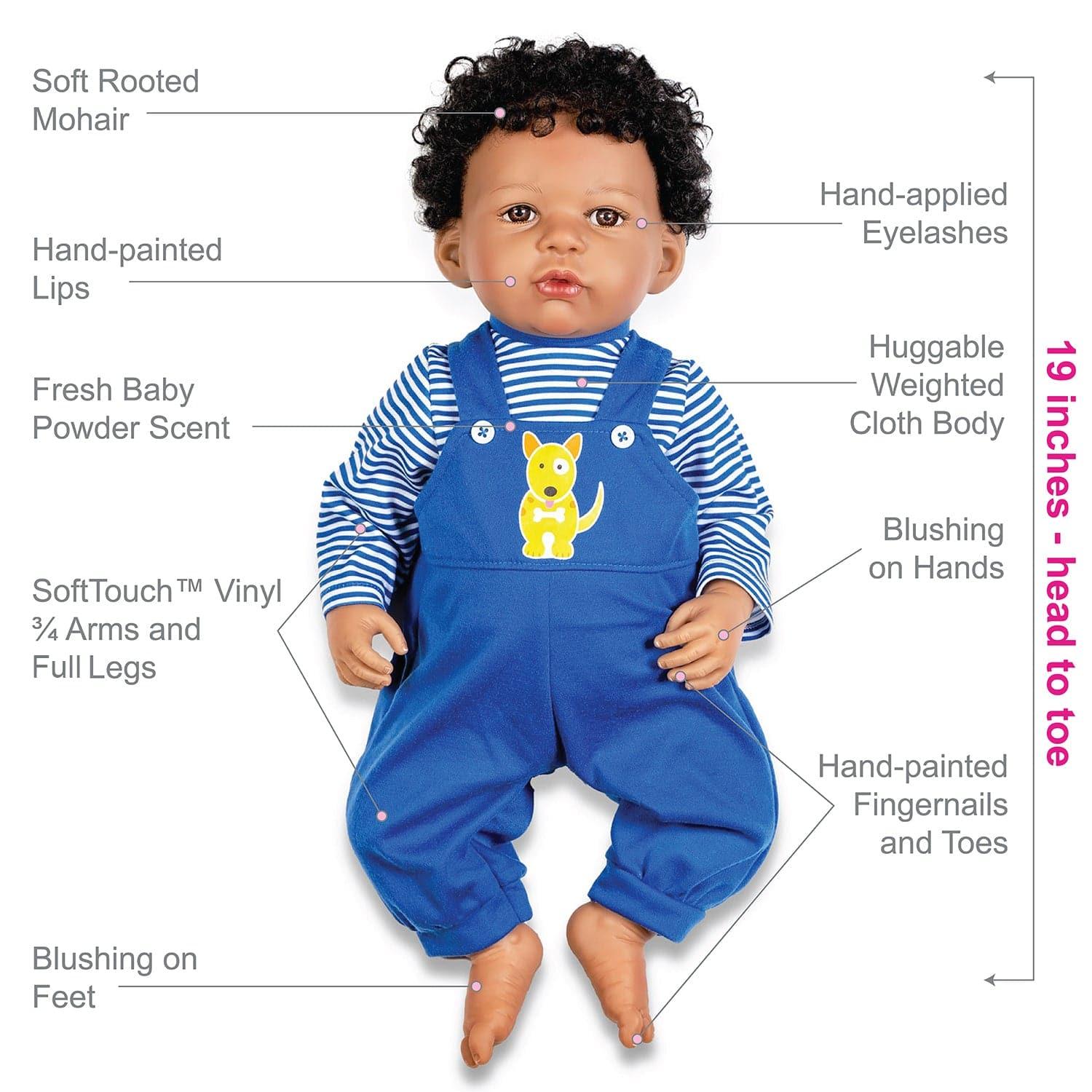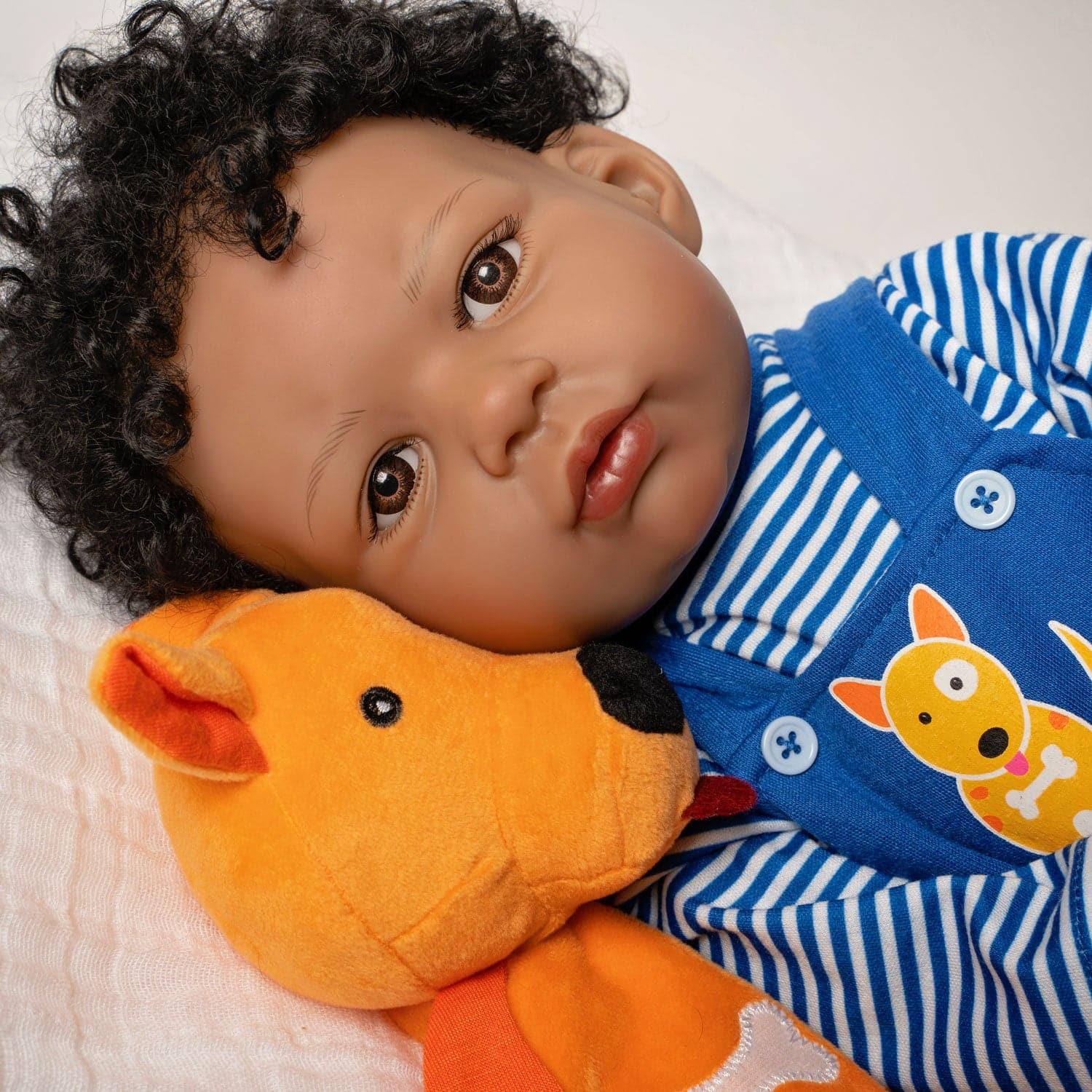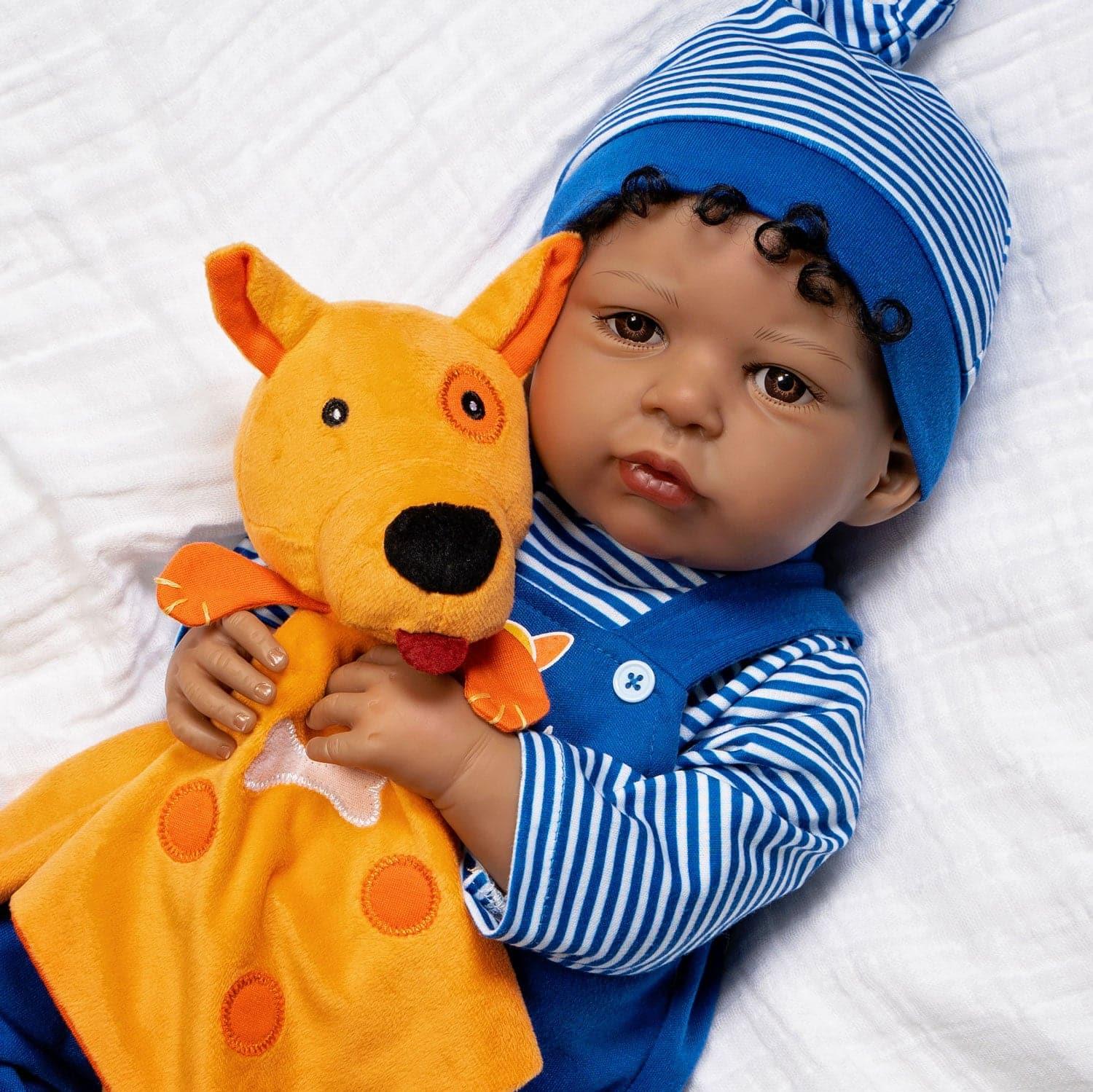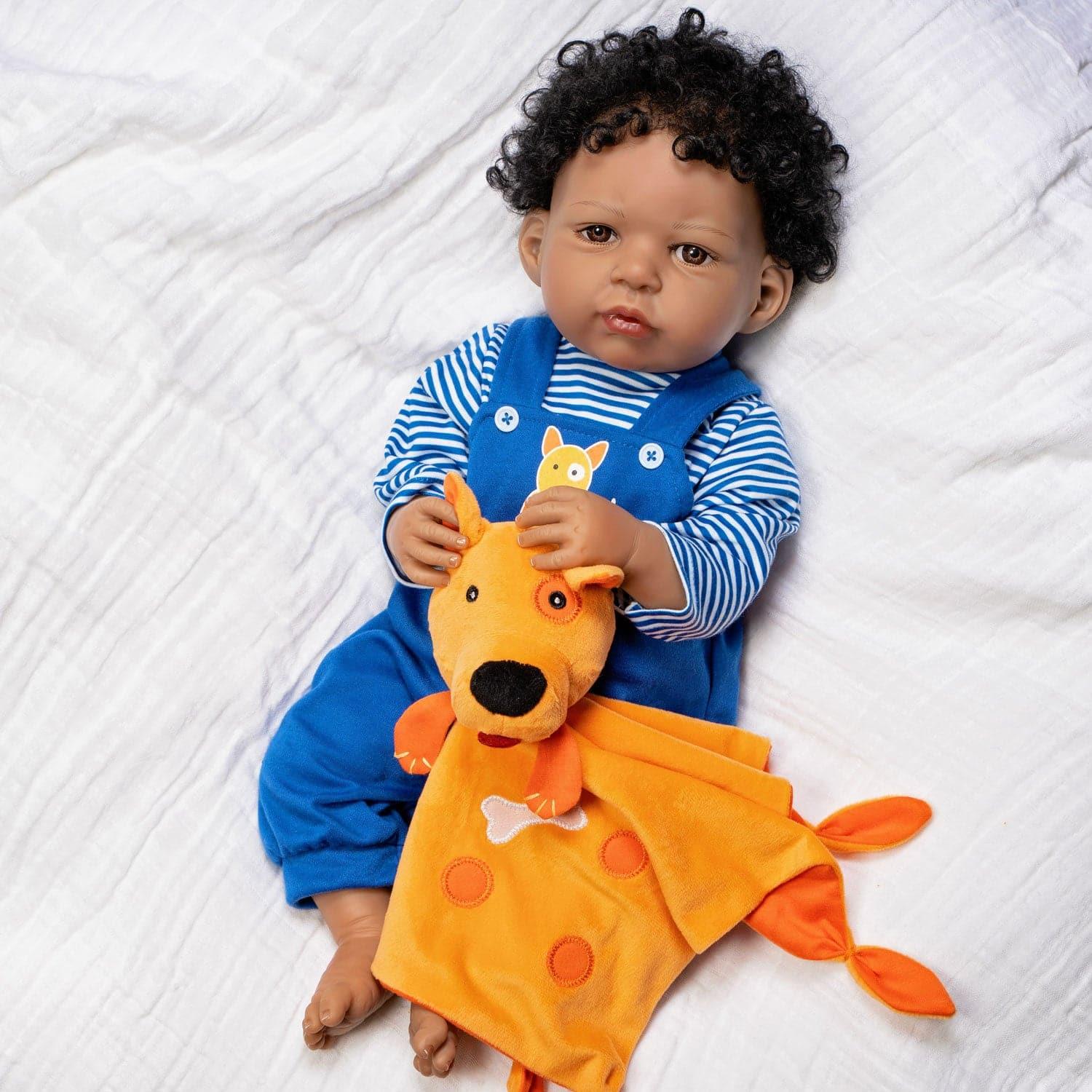 Puppy Pal
These FURR-ever friends are ready to join your family. 🐾 Our latest realistic black doll arrives with his favorite orange puppy lovie blanket and striped long-sleeved shirt, royal blue overalls, a matching cap, bright orange socks, and a magnetic pacifier! As if he couldn't get any sweeter, Puppy Pal has chubby face, brown eyes, and soft rooted mohair that gives him the very realistic infant look and will make you fall in love.

This lifelike doll is crafted by doll artist Jannie de Lange from our SoftTouch Vinyl, giving him a soft to touch skin and a delicious fresh baby powder scent. This doll is toy tested for young collectors aged 3+.
Shop Puppy Pal!
Dino Darling
Rawr means "I love you!" in dinosaur and this realistic baby boy doll is ready for his special RAWR! 🦖

Dino Darling arrives with a dino-themed ensemble in a sweet color combination of ice blue and gray. It even comes with a dino blankie that matches the dino applique on his shirt. This precious likelike boy doll has beautiful blue eyes, rooted soft blond hair, and half-open baby mouth that is ready to take in his stem pacifier.

Crafted from our exclusive SoftTouch Vinyl, get ready to fall in love as he RAWRs with you in your arms! For reborn doll collectors aged 14+.
Shop Dino Darling!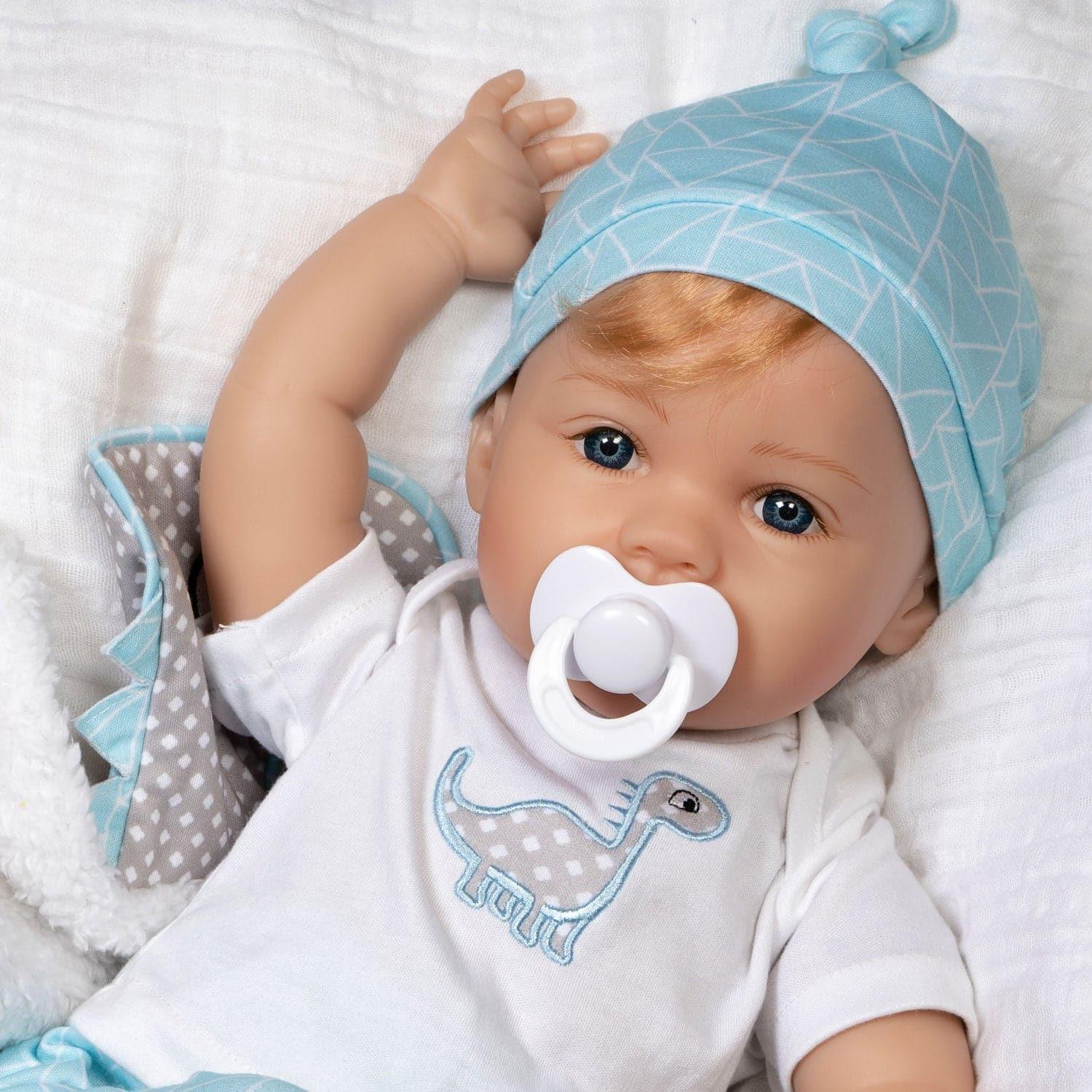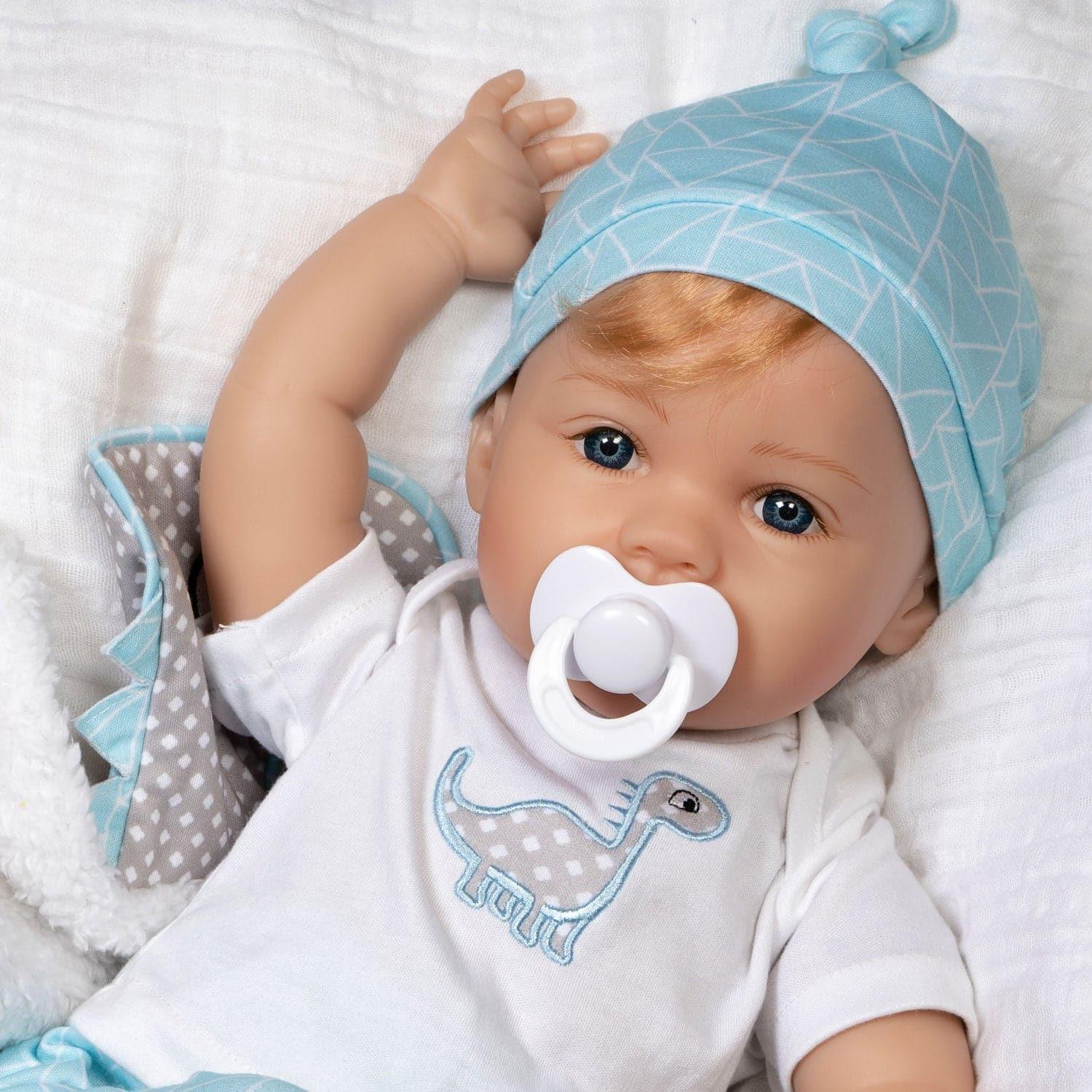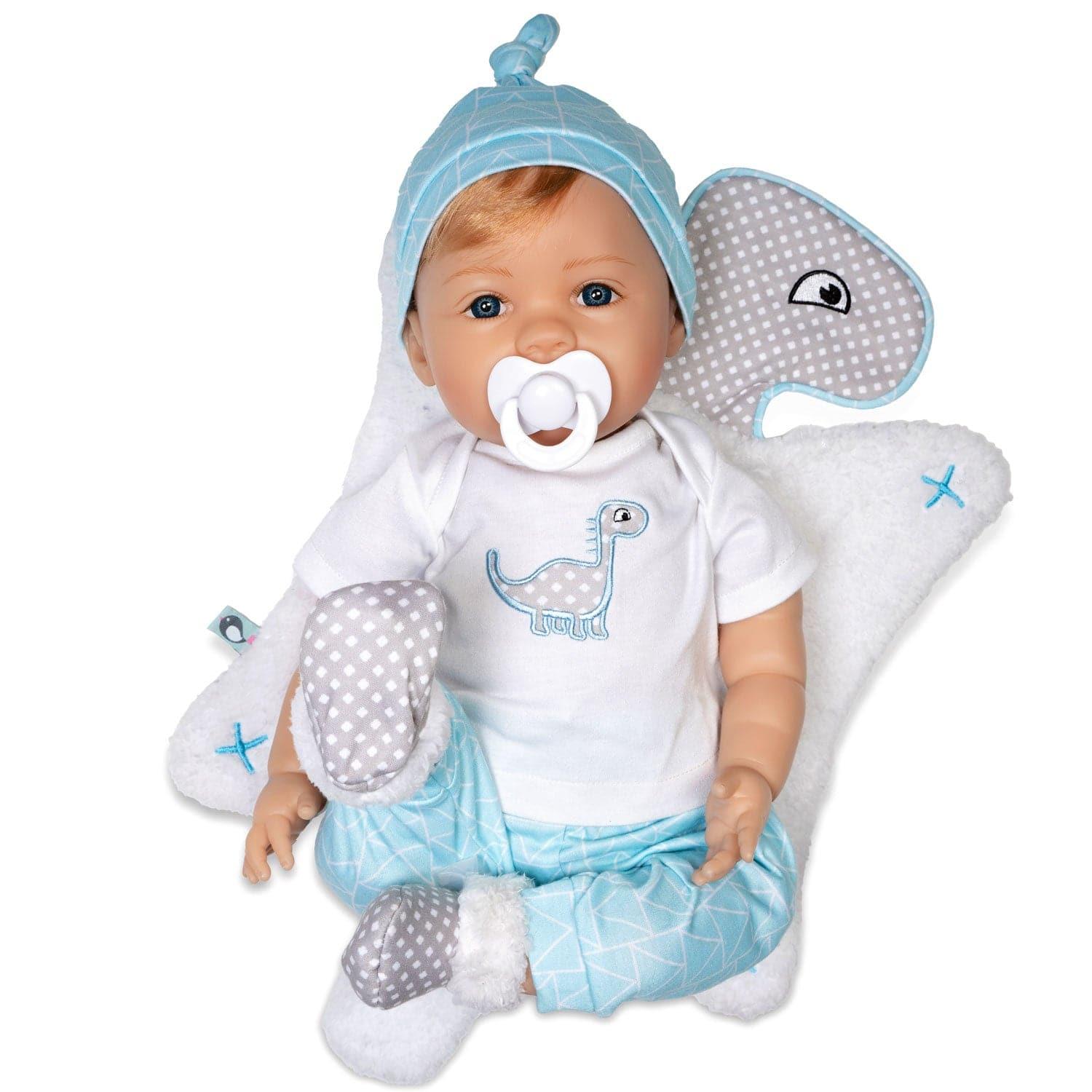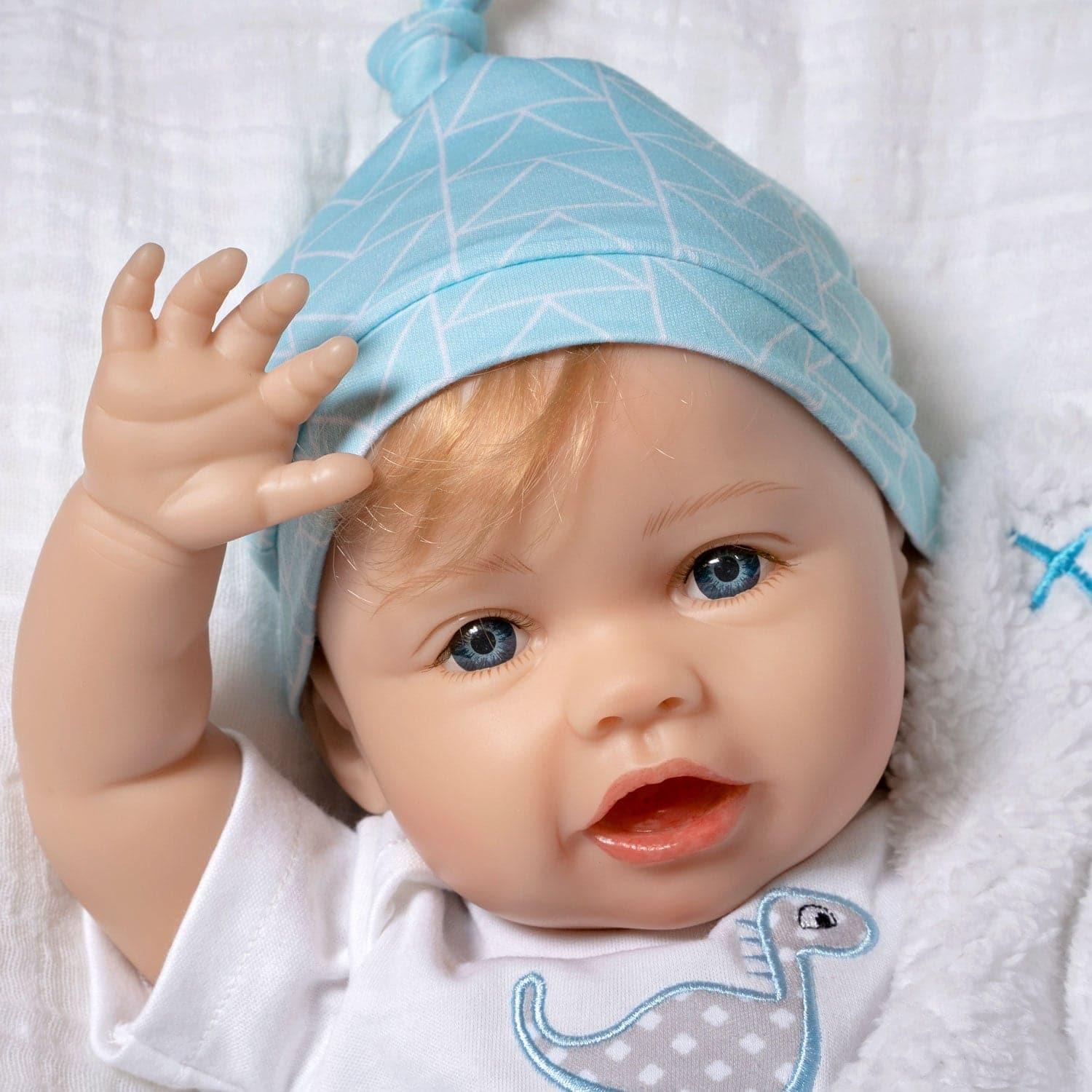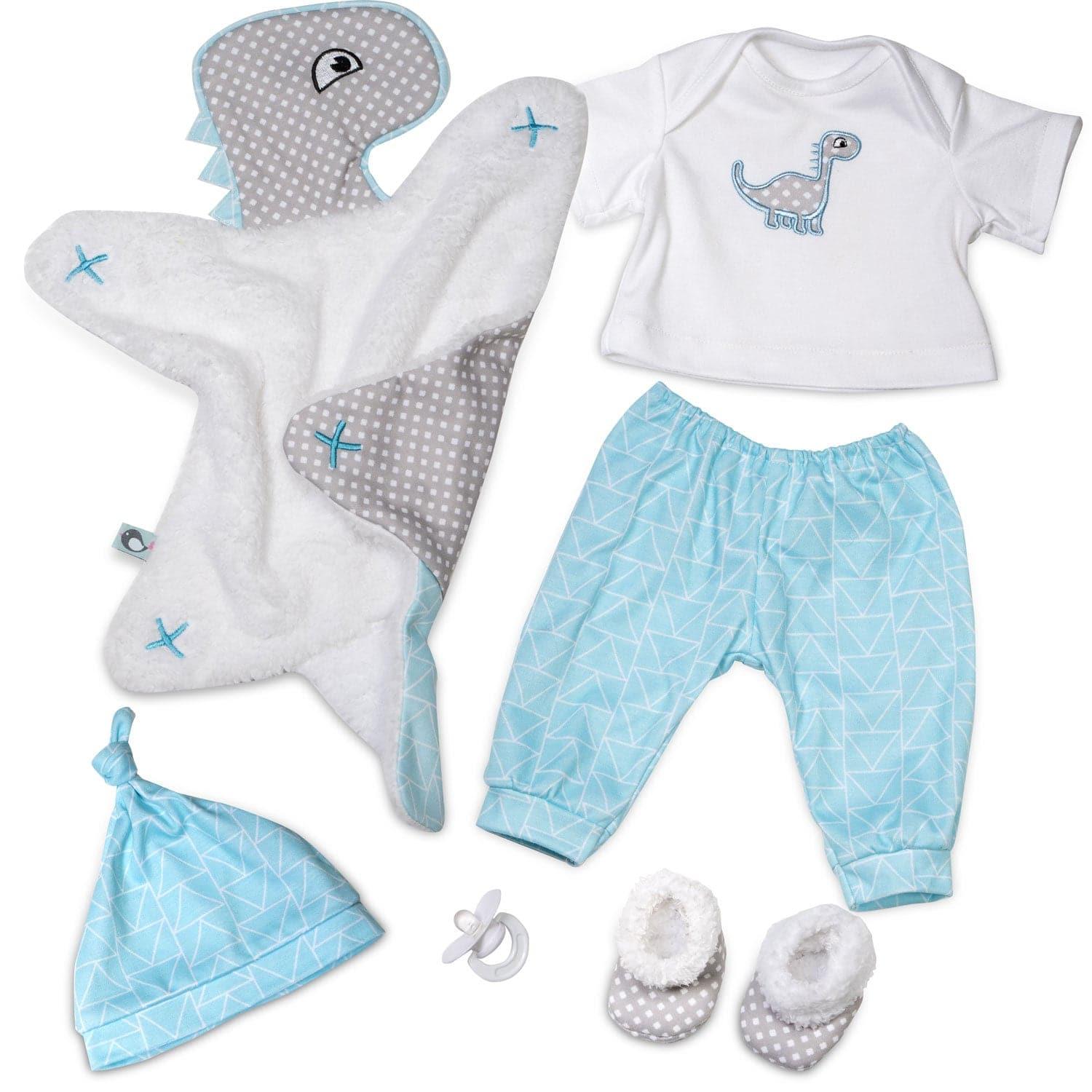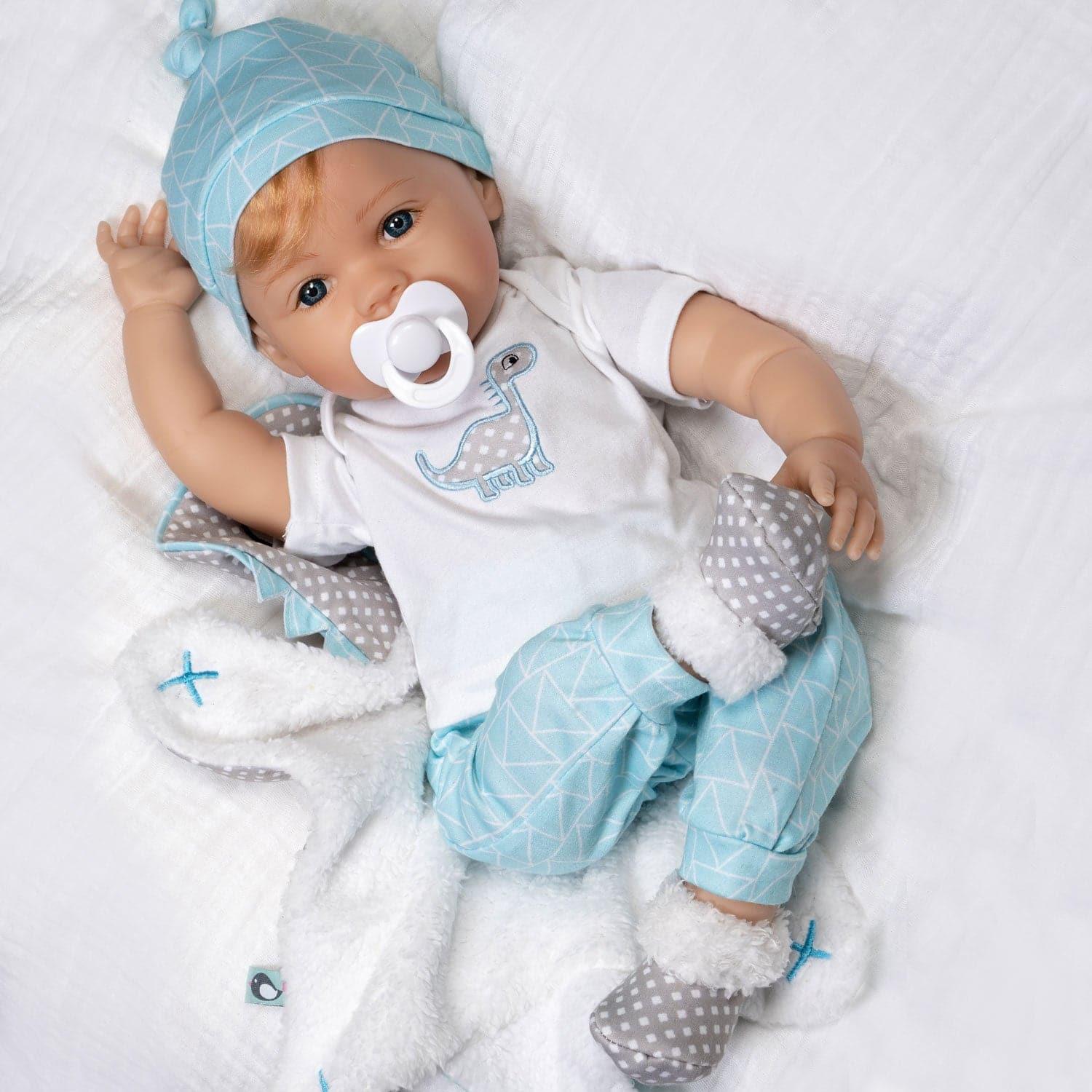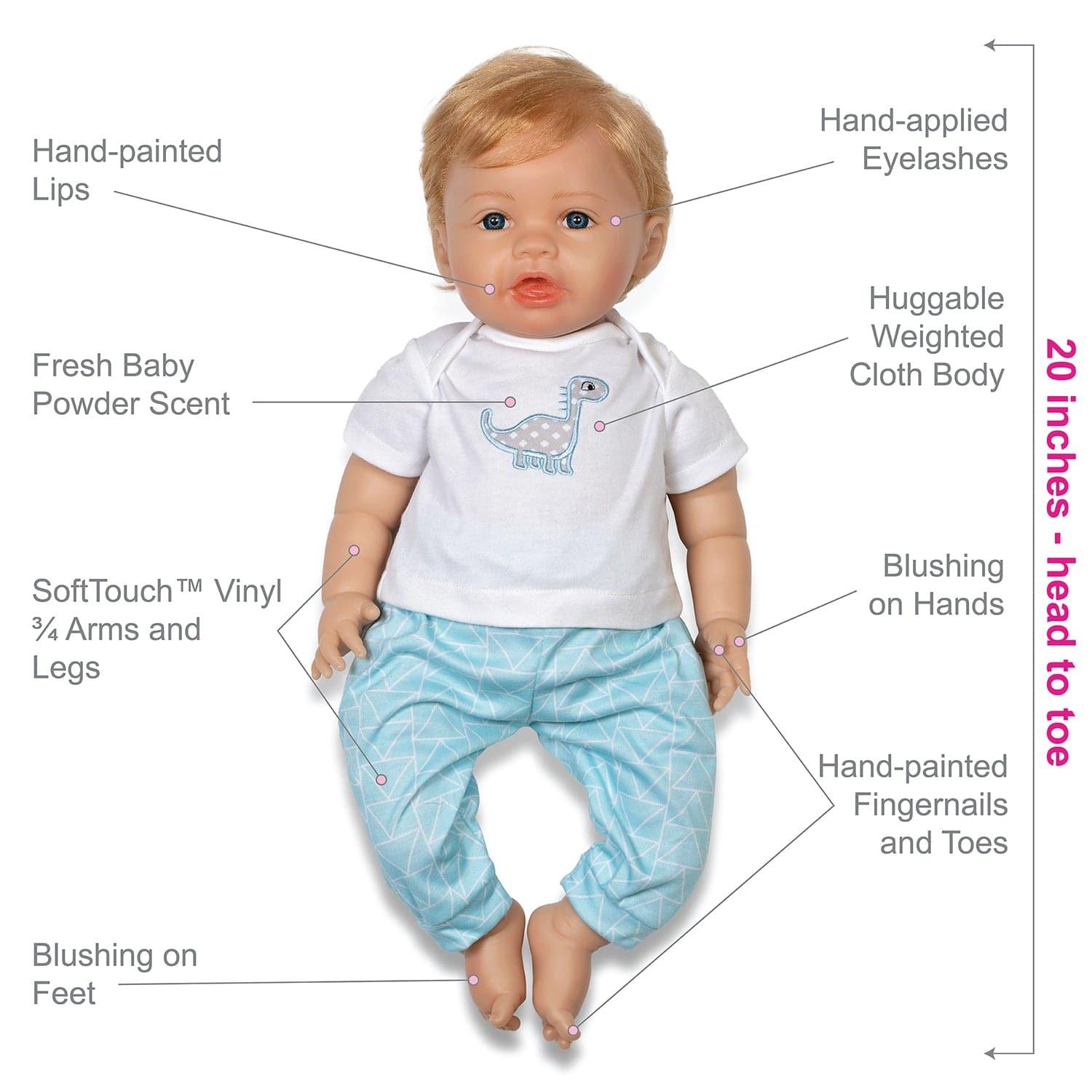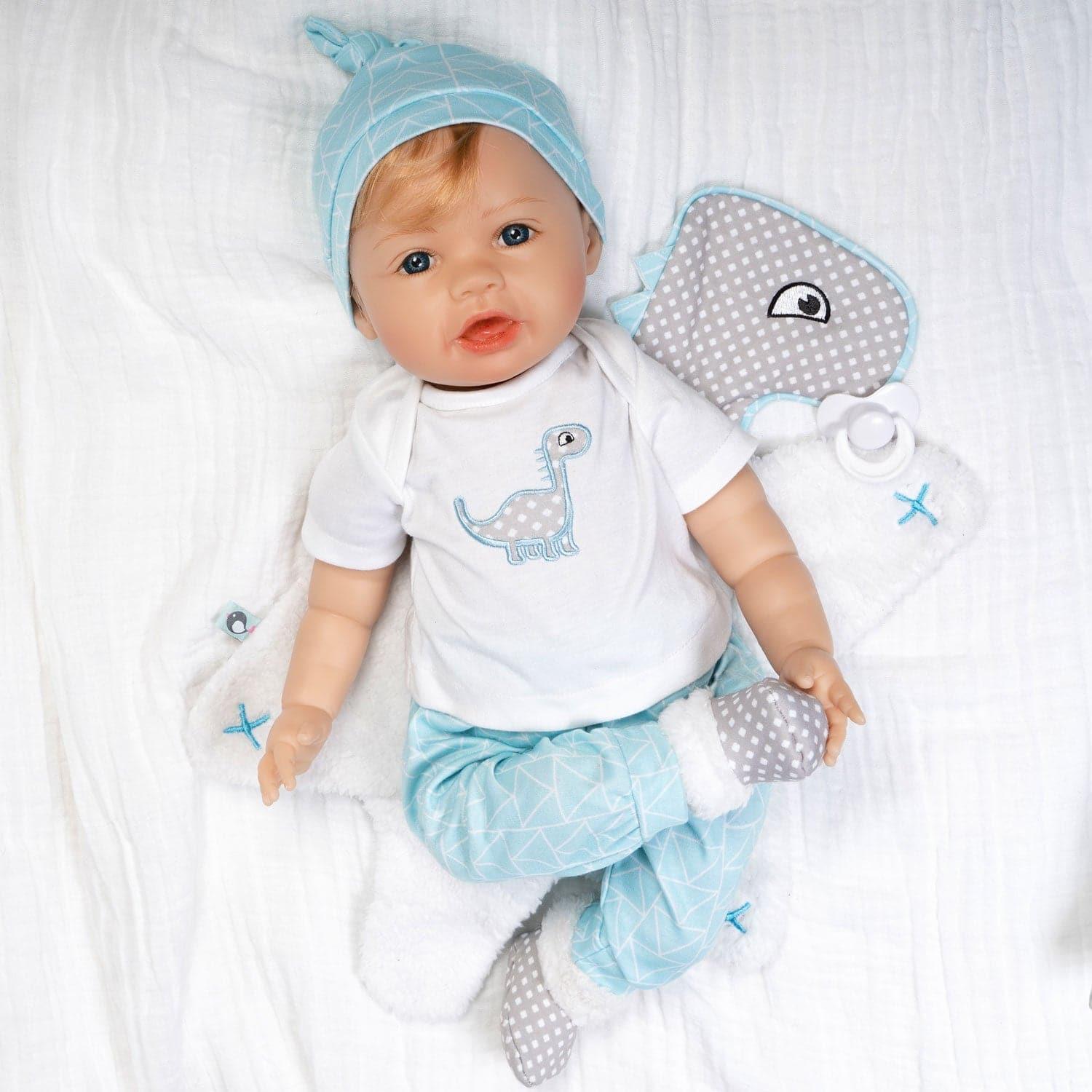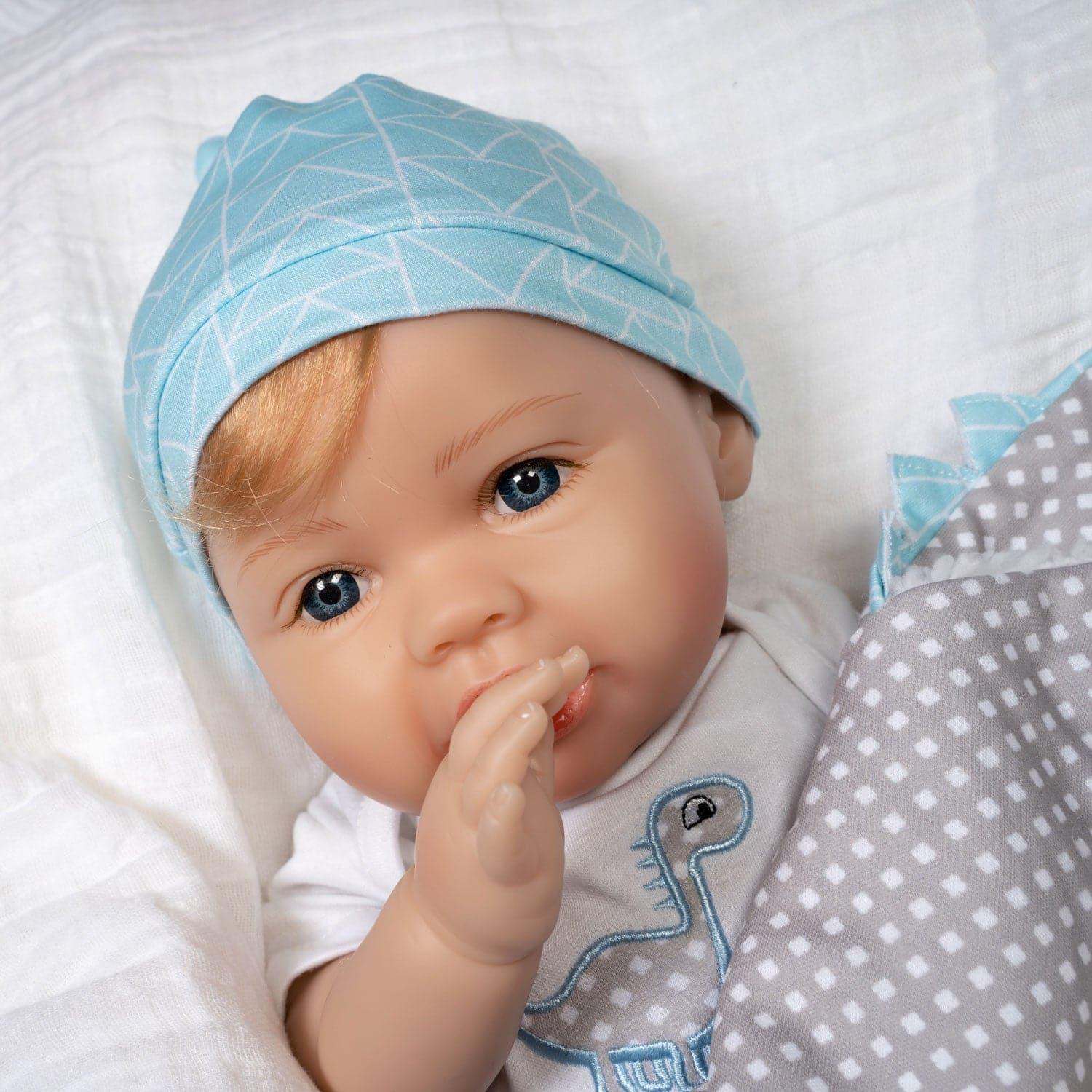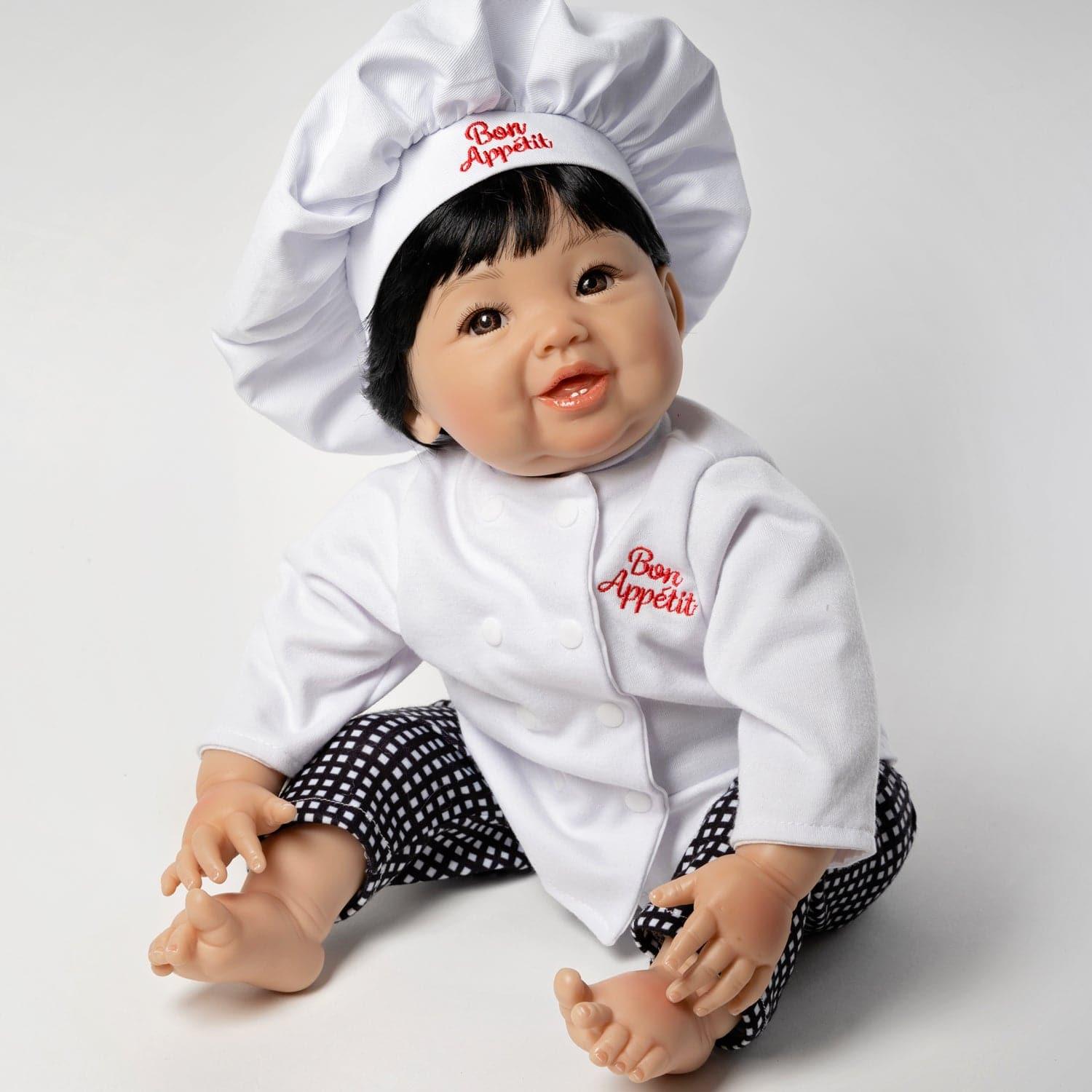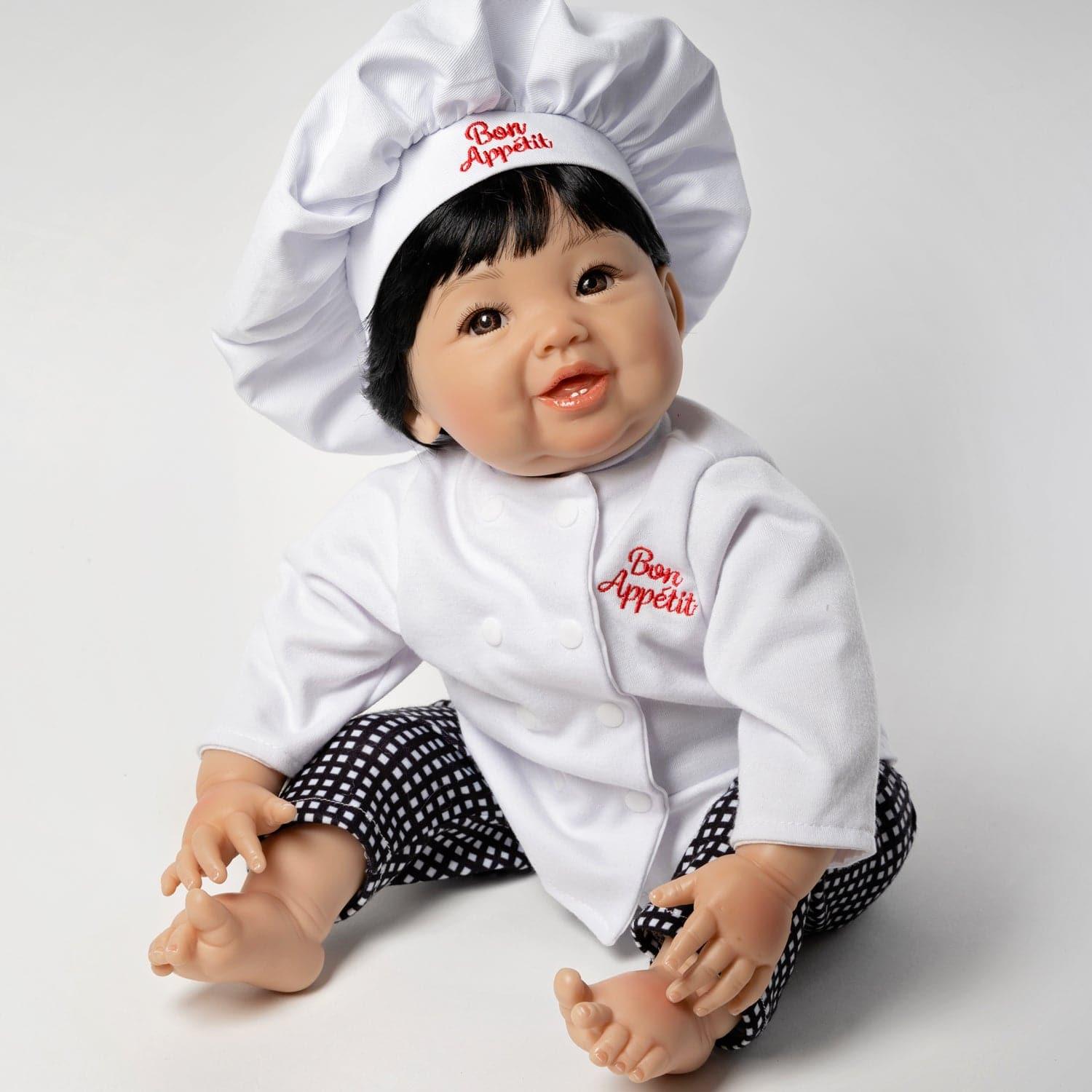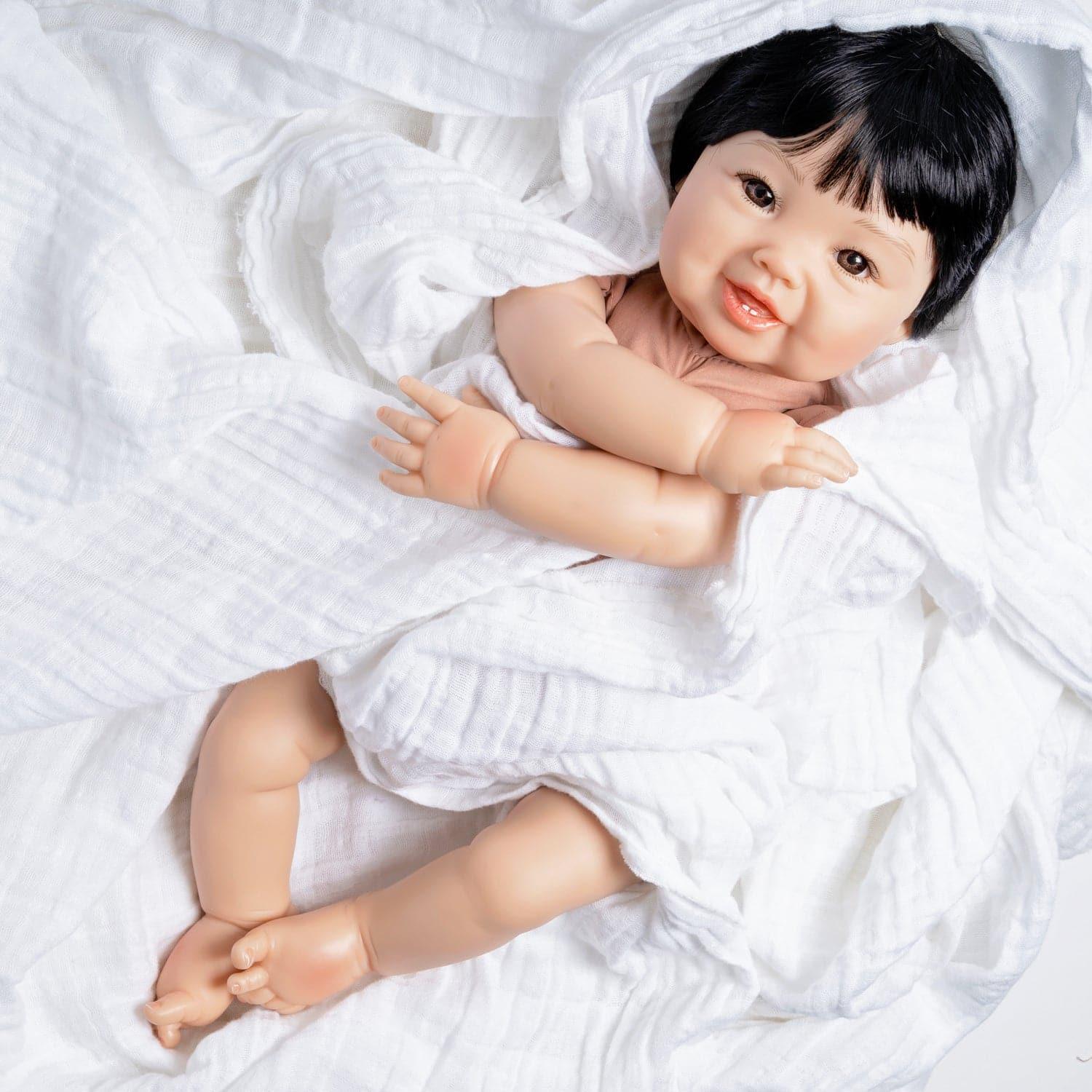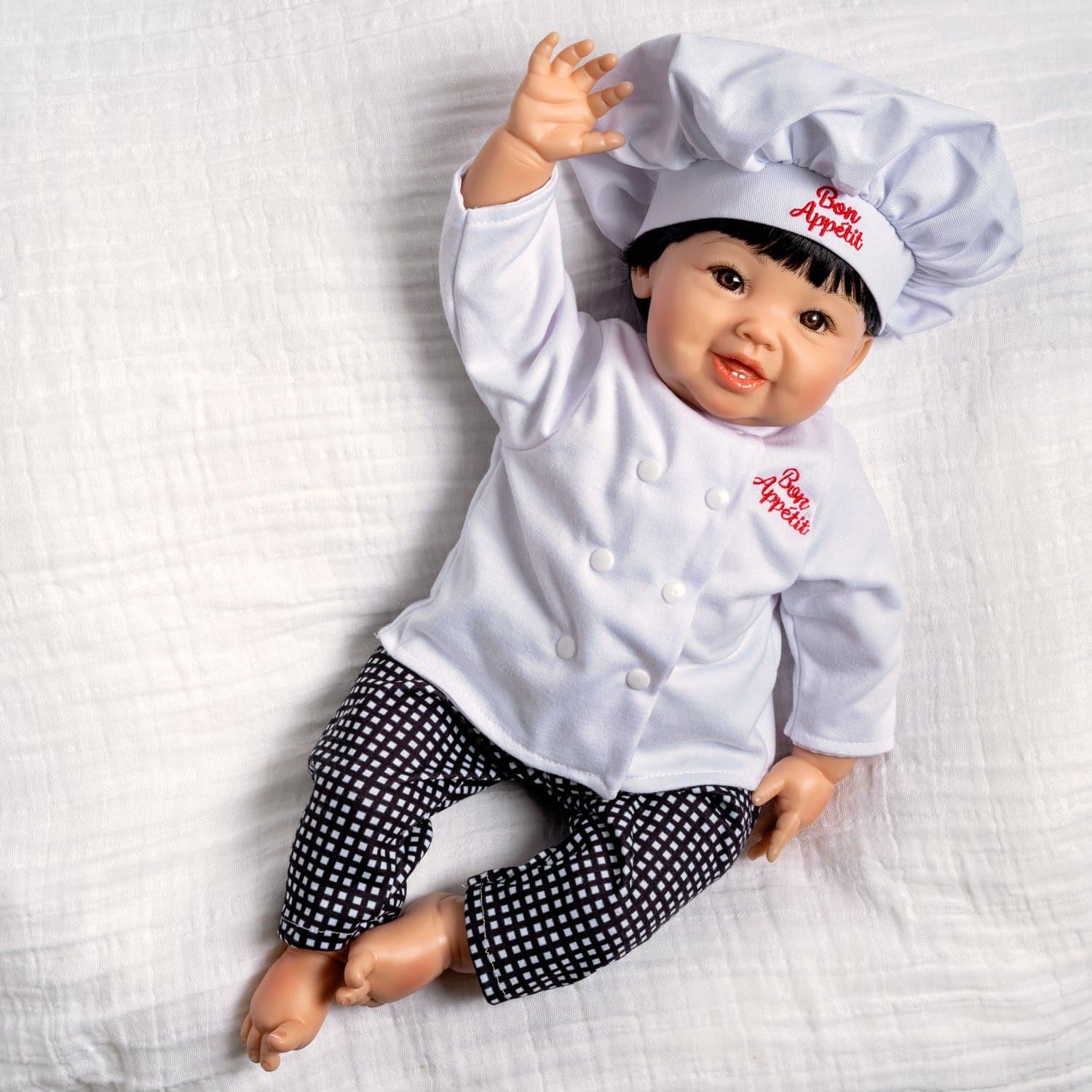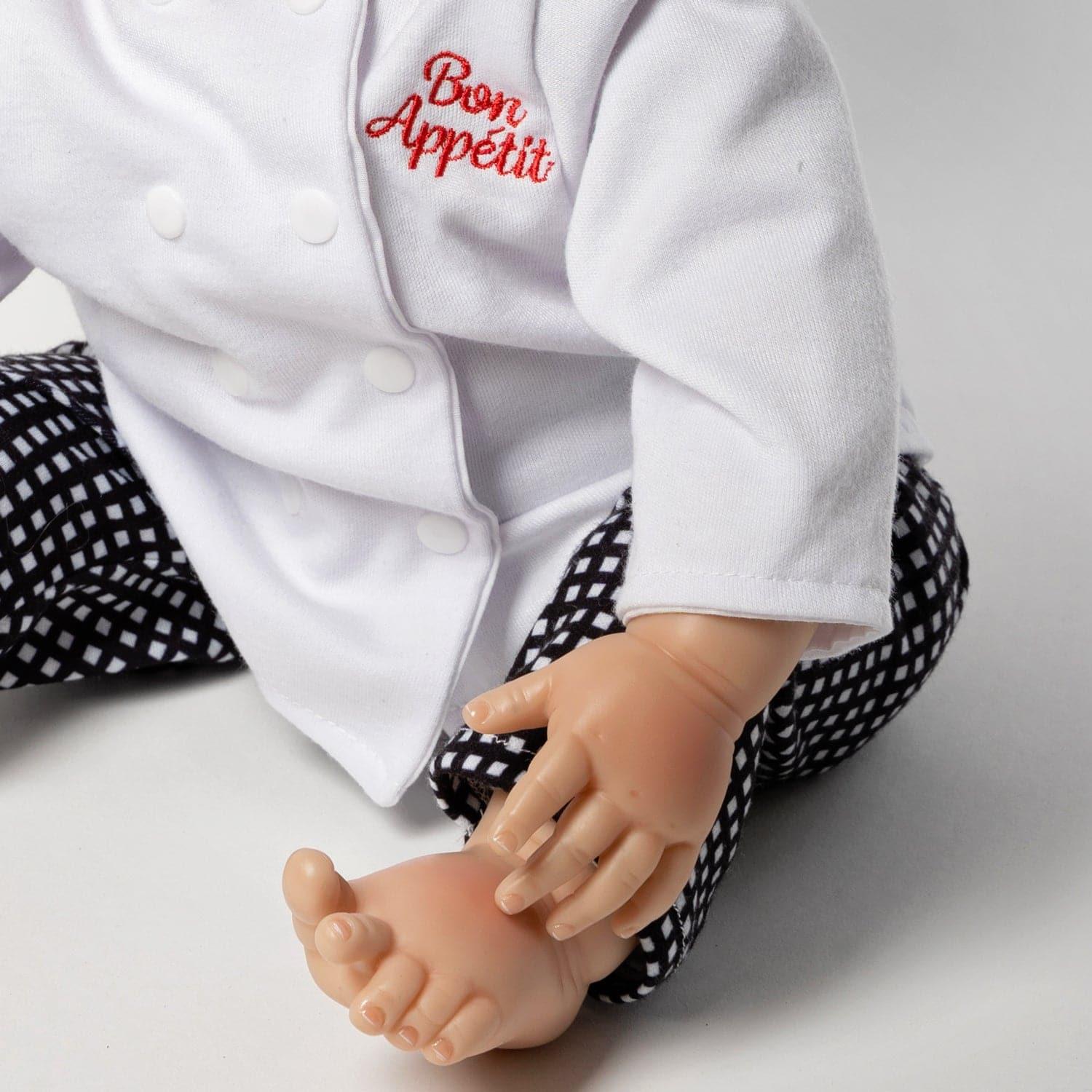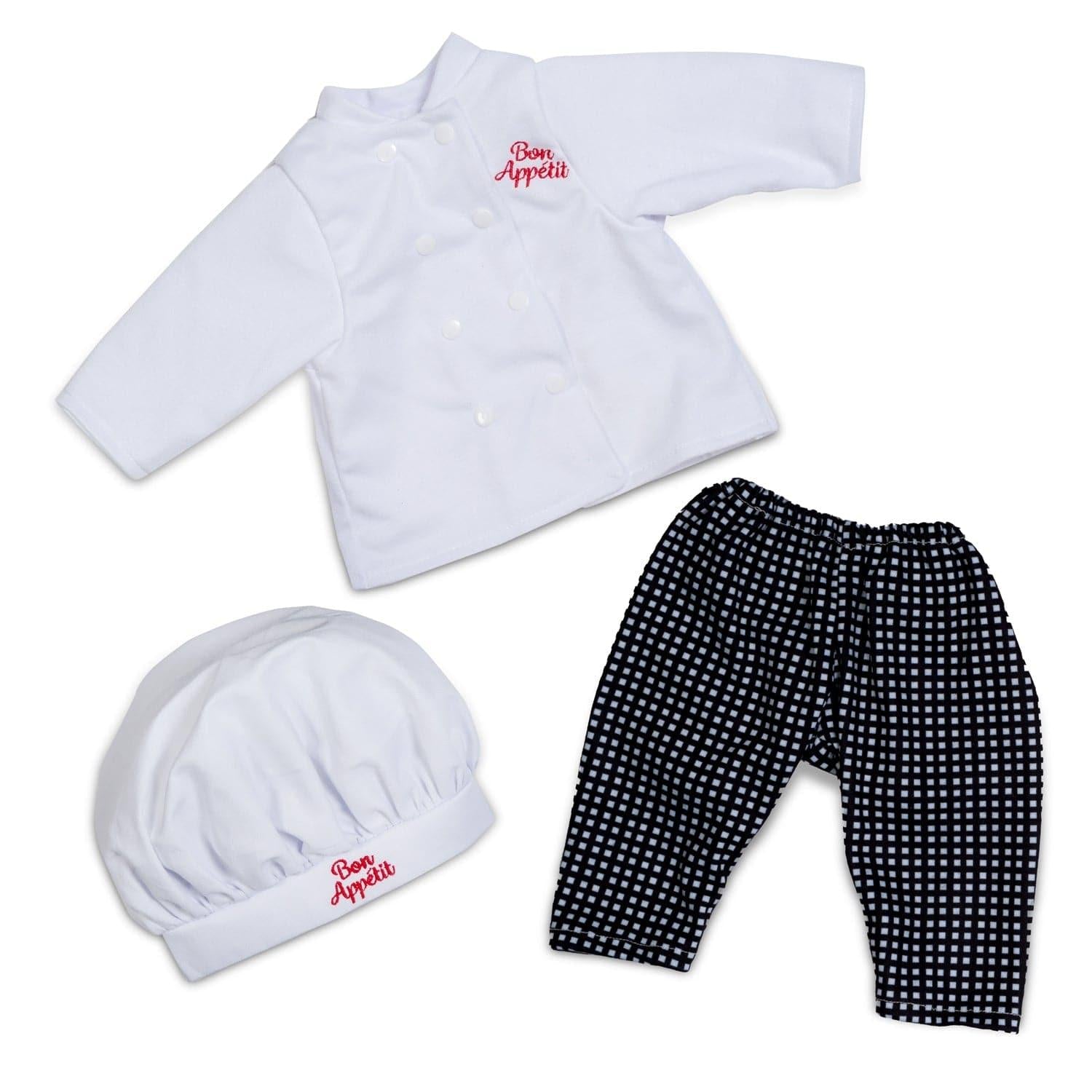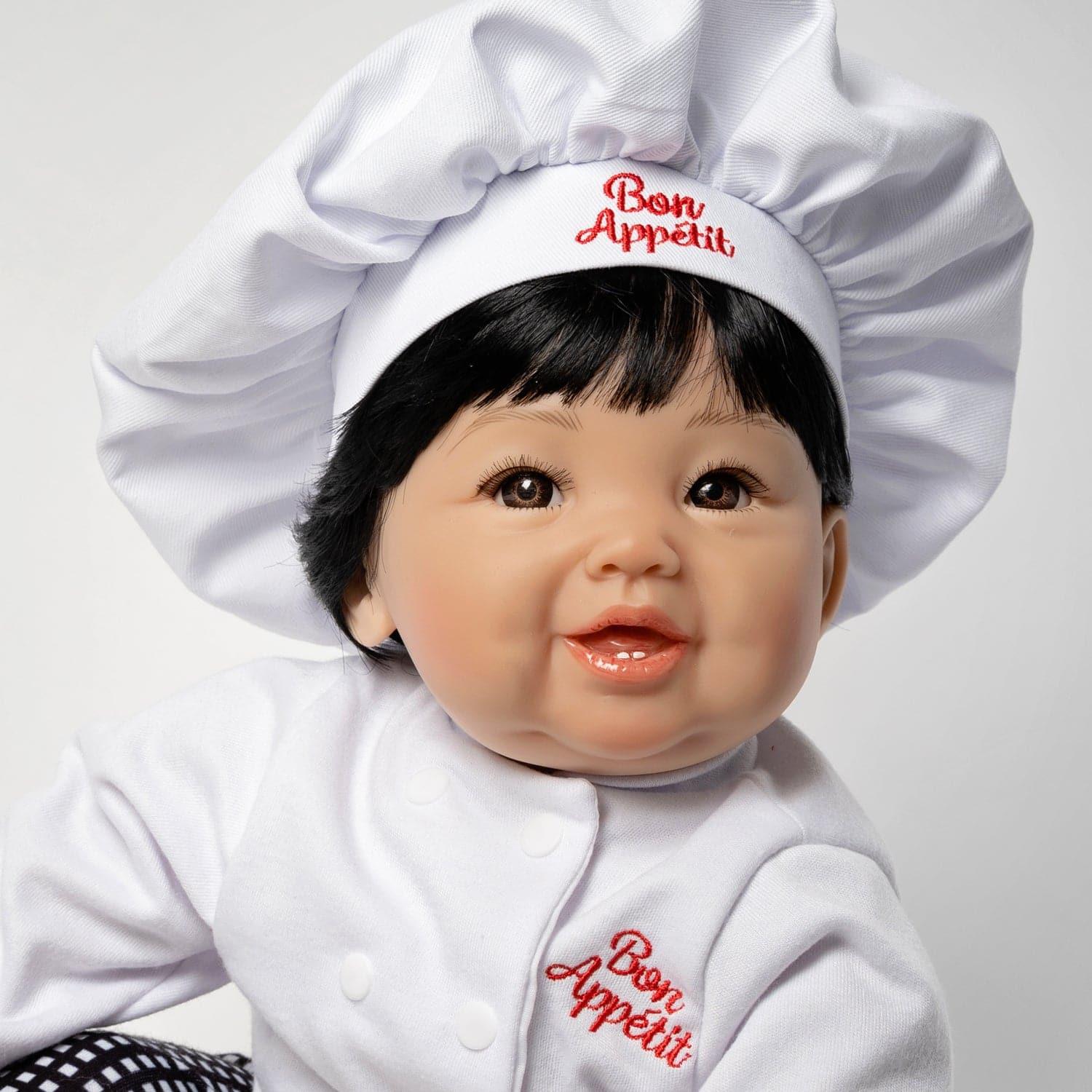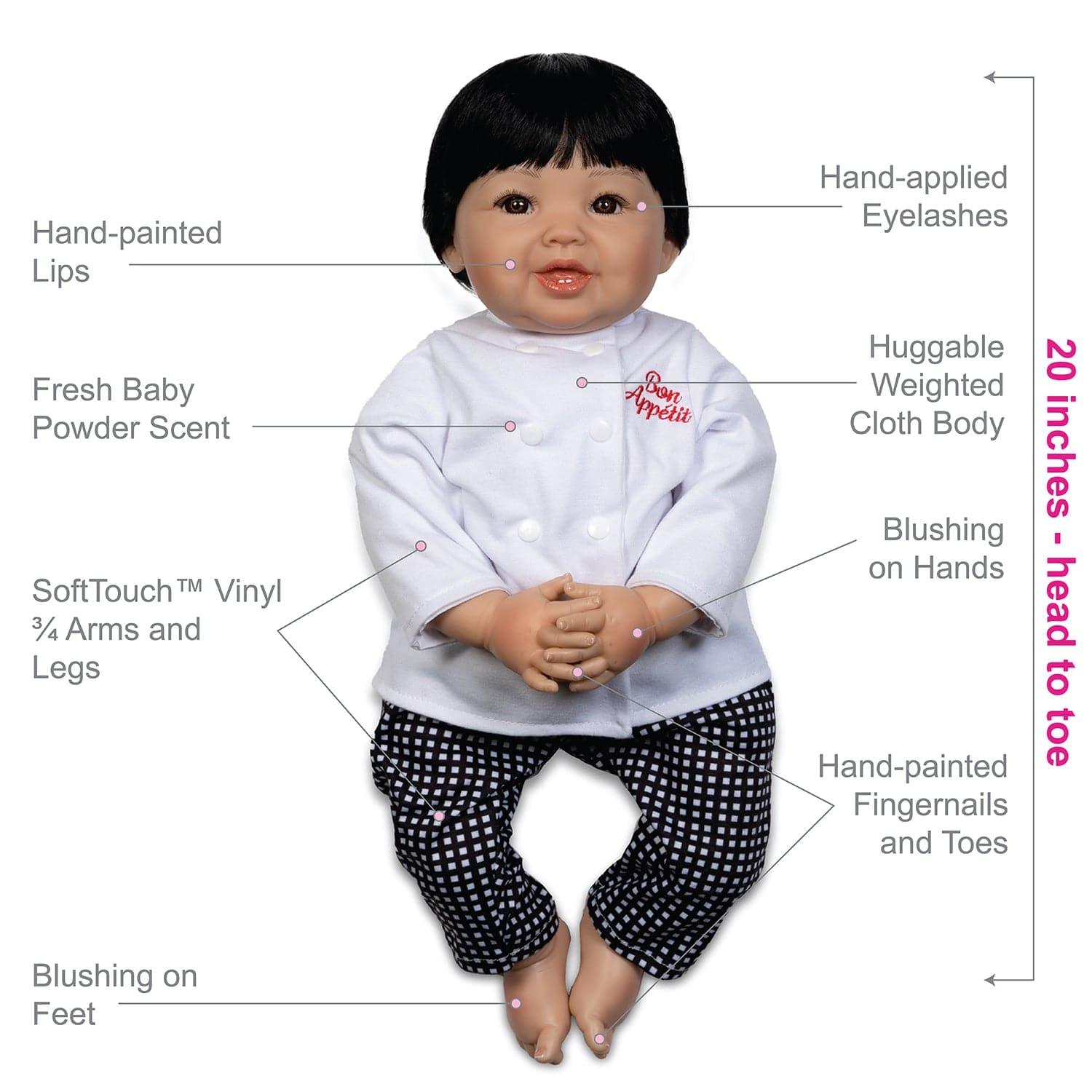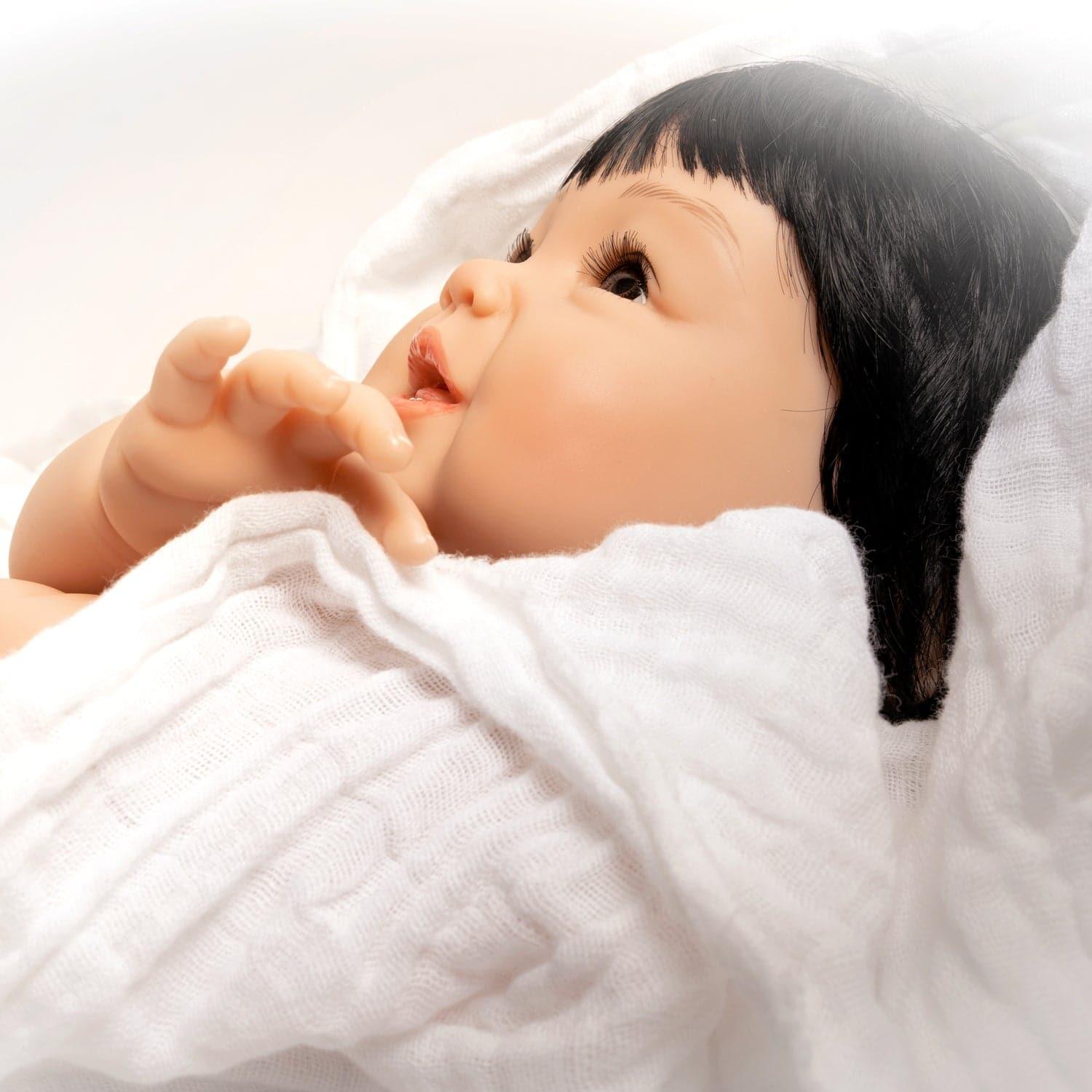 Bon Appétit
This baby has just come out from the vault for a special extra helping!

Originally launched in 2016, we're happy to bring back this yummiest face in the menu! Bon Appétit has plump blushed cheeks, brown eyes, and smiling open-mouthed baby expression proudly showing his two front teeth. He arrives with a white chef coat with front snap closures, a matching chef hat, and a pair of black and white checkered pants.

This realistic boy baby doll is designed by Artist Ping Lau in our exclusive SoftTouch Vinyl giving him a fresh baby powder scent, lifelike feel. For collectors aged 14+.
Shop Bon Appétit!
Buttons & Bows 🎀
Cute as a button and wrapped in a bow, this realistic sleeping doll is cozily cuddled up in her adorable pink ensemble with her plush bear lovie blanket. Her precious soft pink outfit has adorable details featuring ruffles, fabric white flowers, and gathering at the bottom of her sleeping gown. She also arrives with a matching cap, two satin ribbon hair bands that you can use to style her rooted soft blond hair, and a white magnetic pacifier that she can take in as she drifts off to dreamland.

Sweet sister to Wishes and Dreams, this lifelike doll is sculpted by Jannie de Lange from our SoftTouch™ Vinyl, giving her the soft to touch skin and a delicious scent of baby powder. Buttons & Bows is toy tested and makes a great gift for young collectors aged 3+.
Shop Buttons & Bows!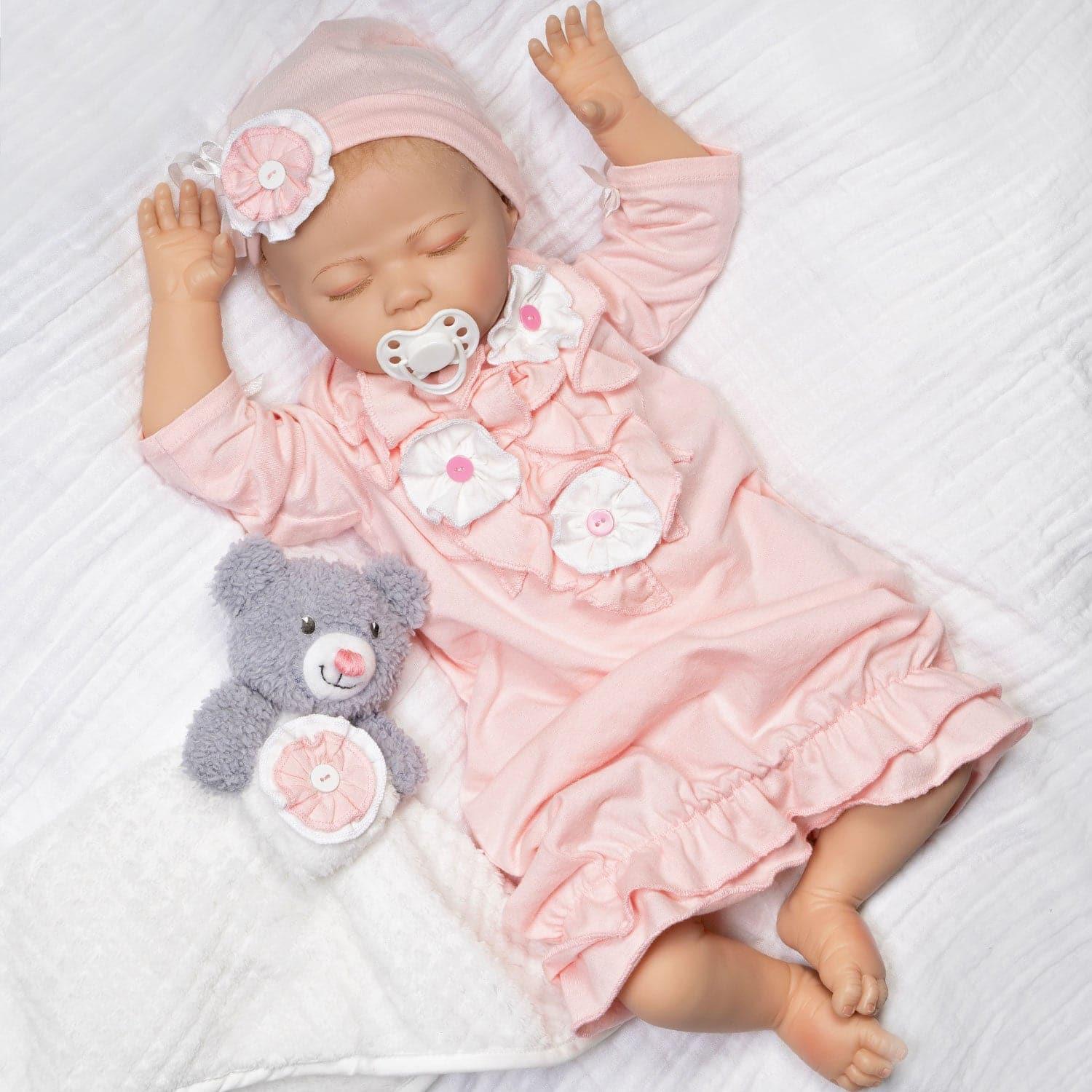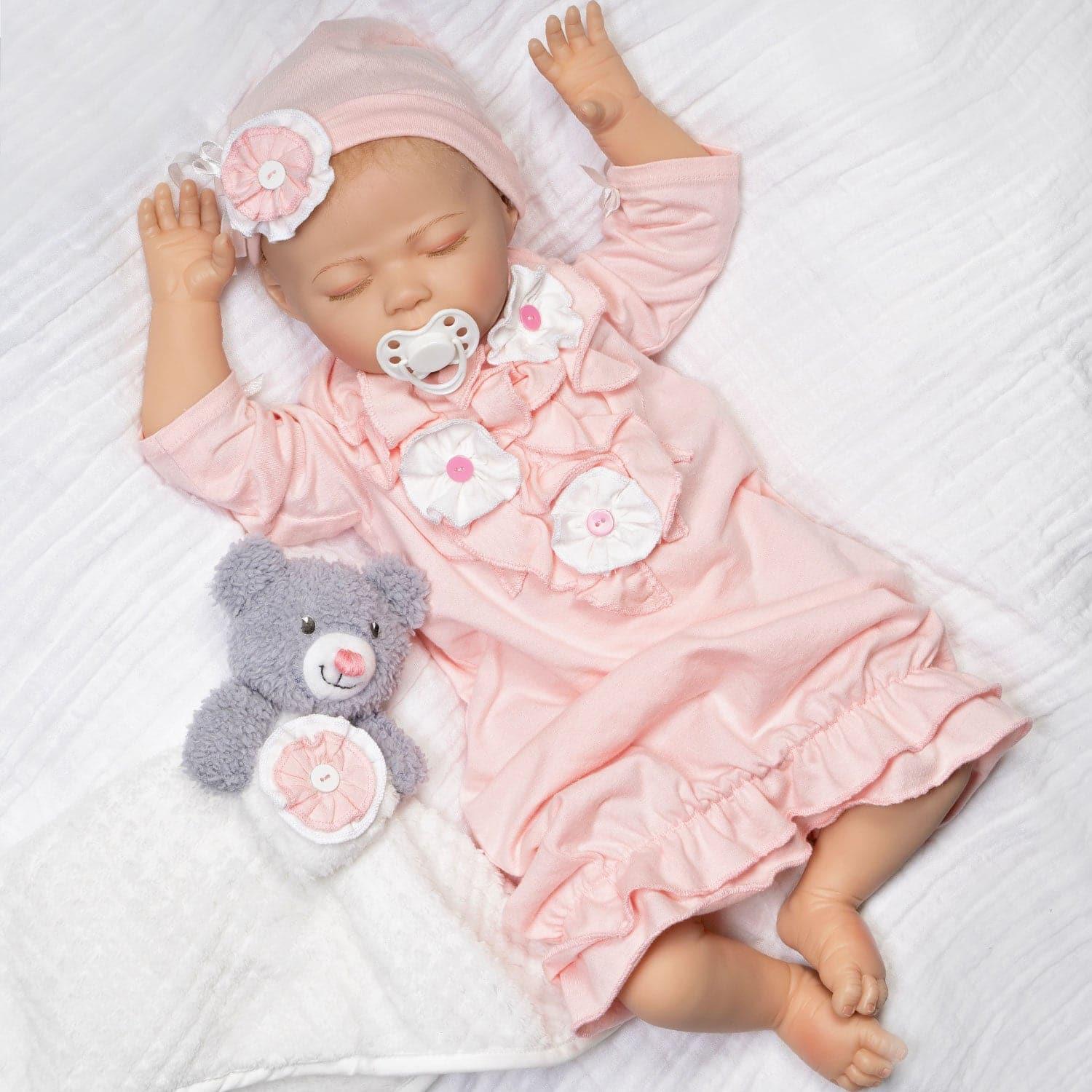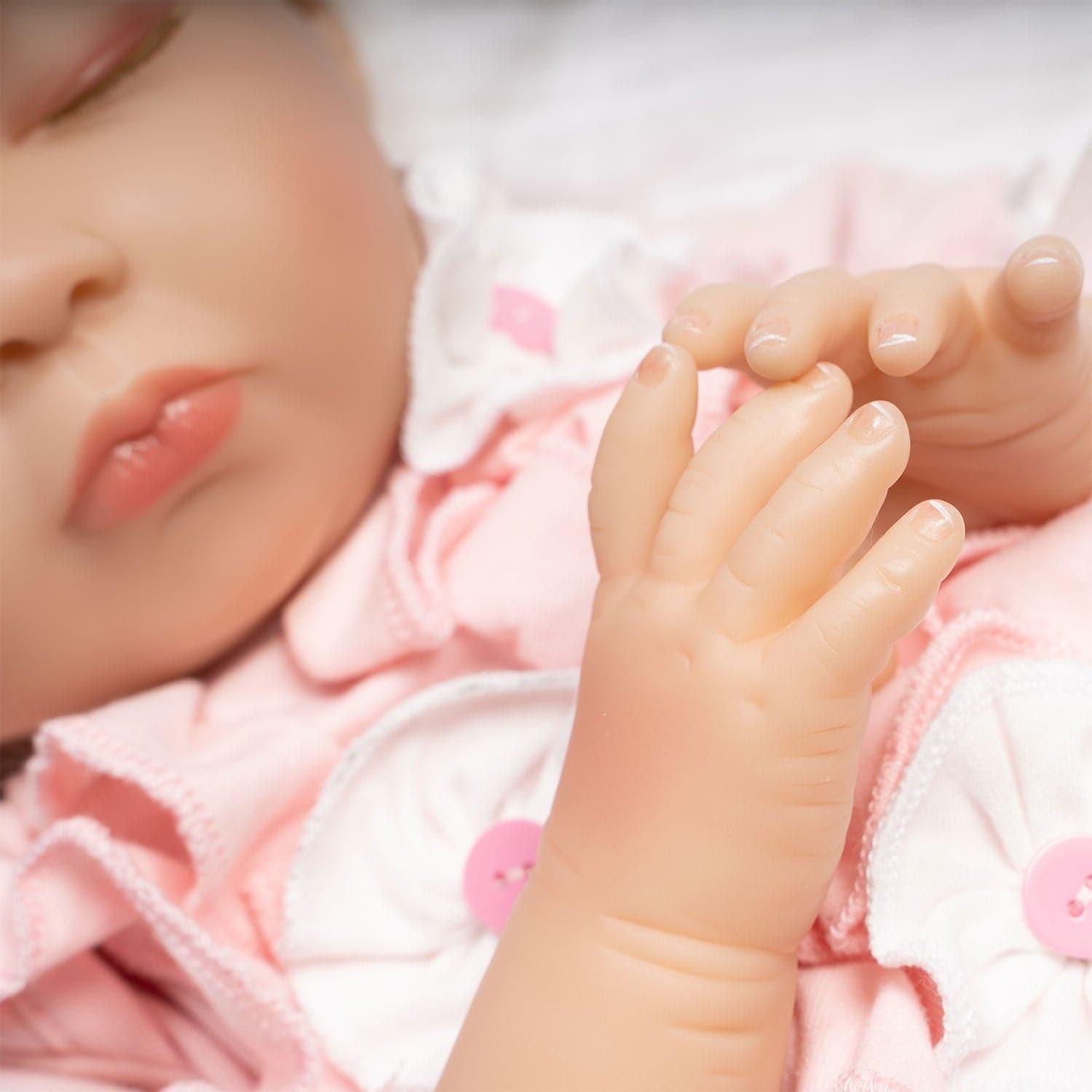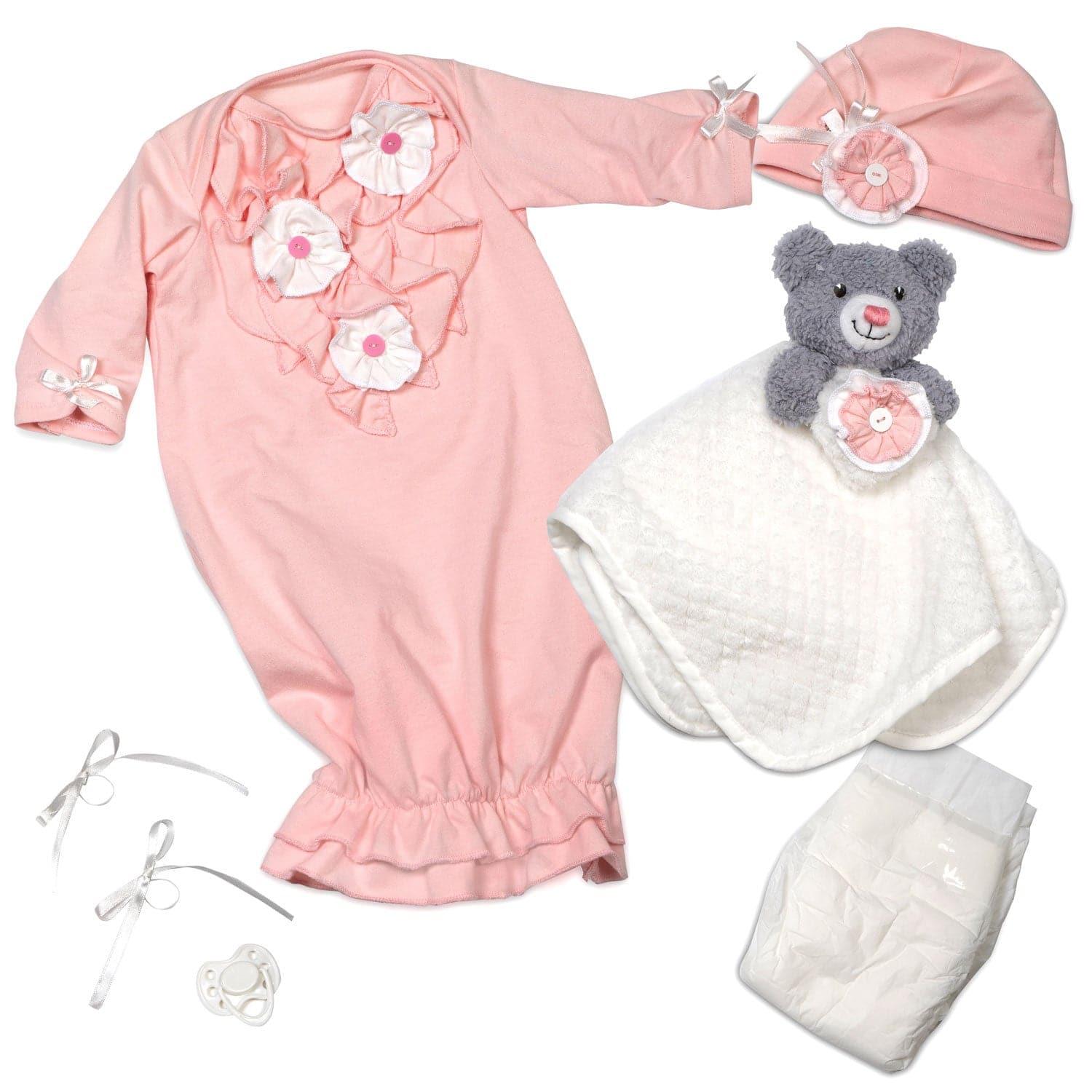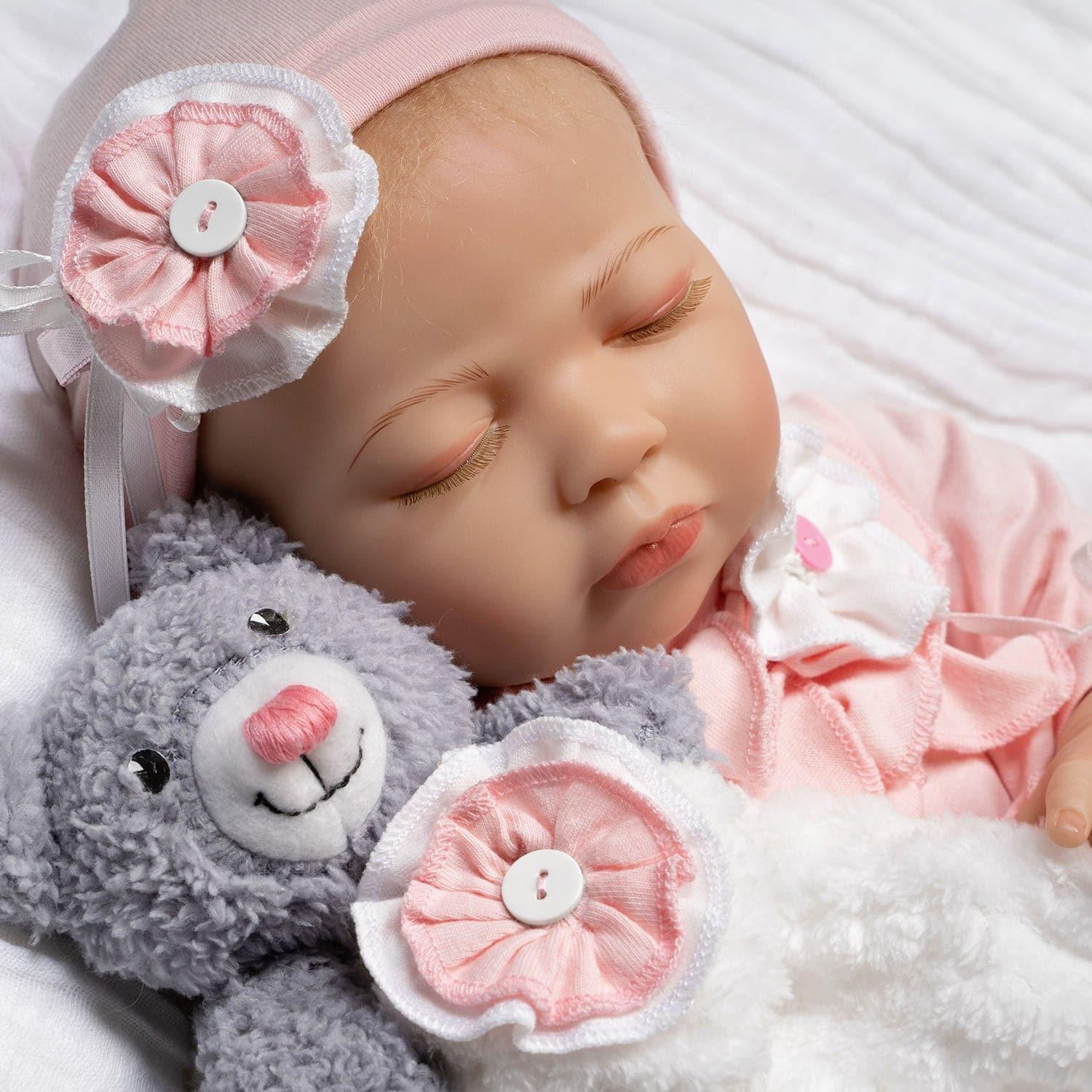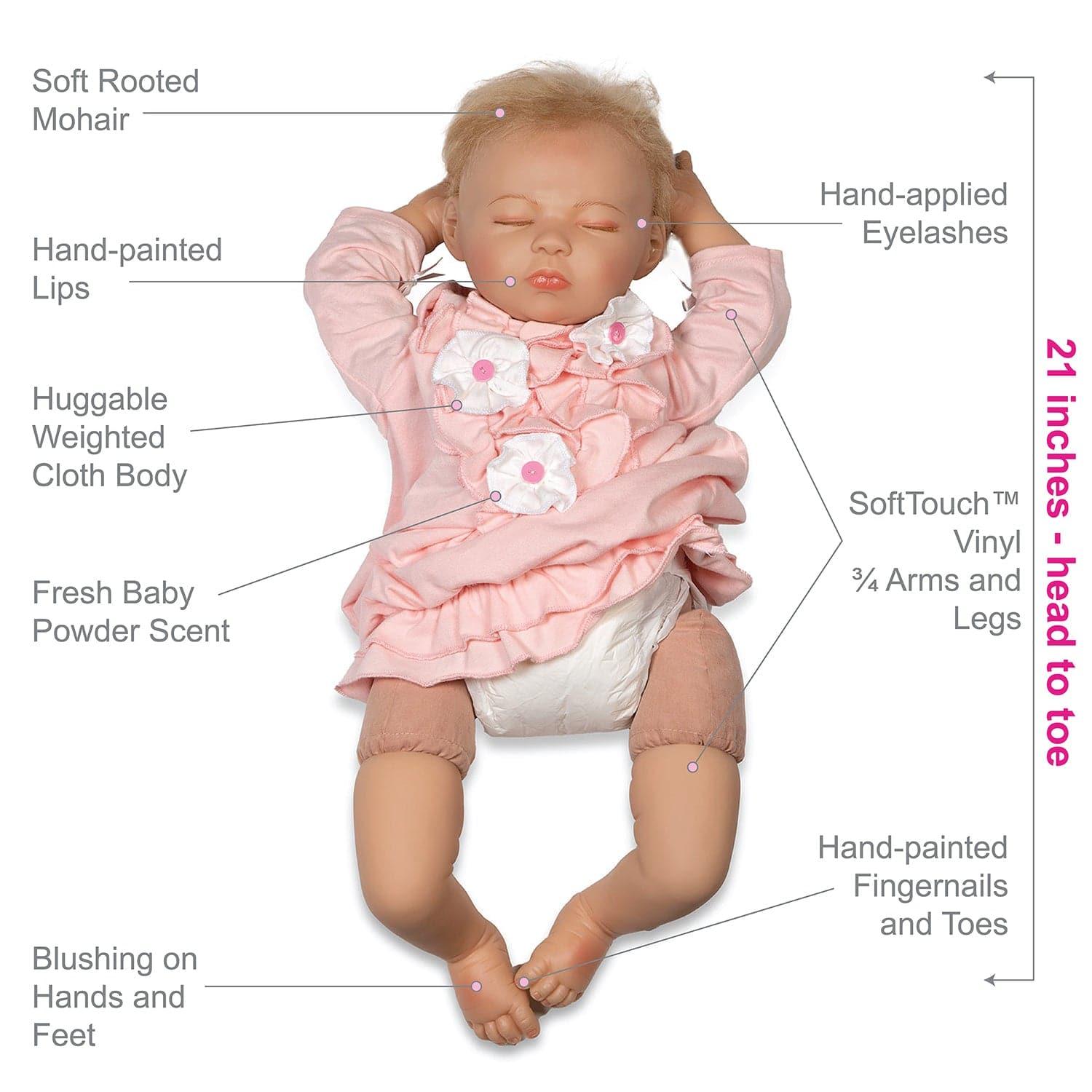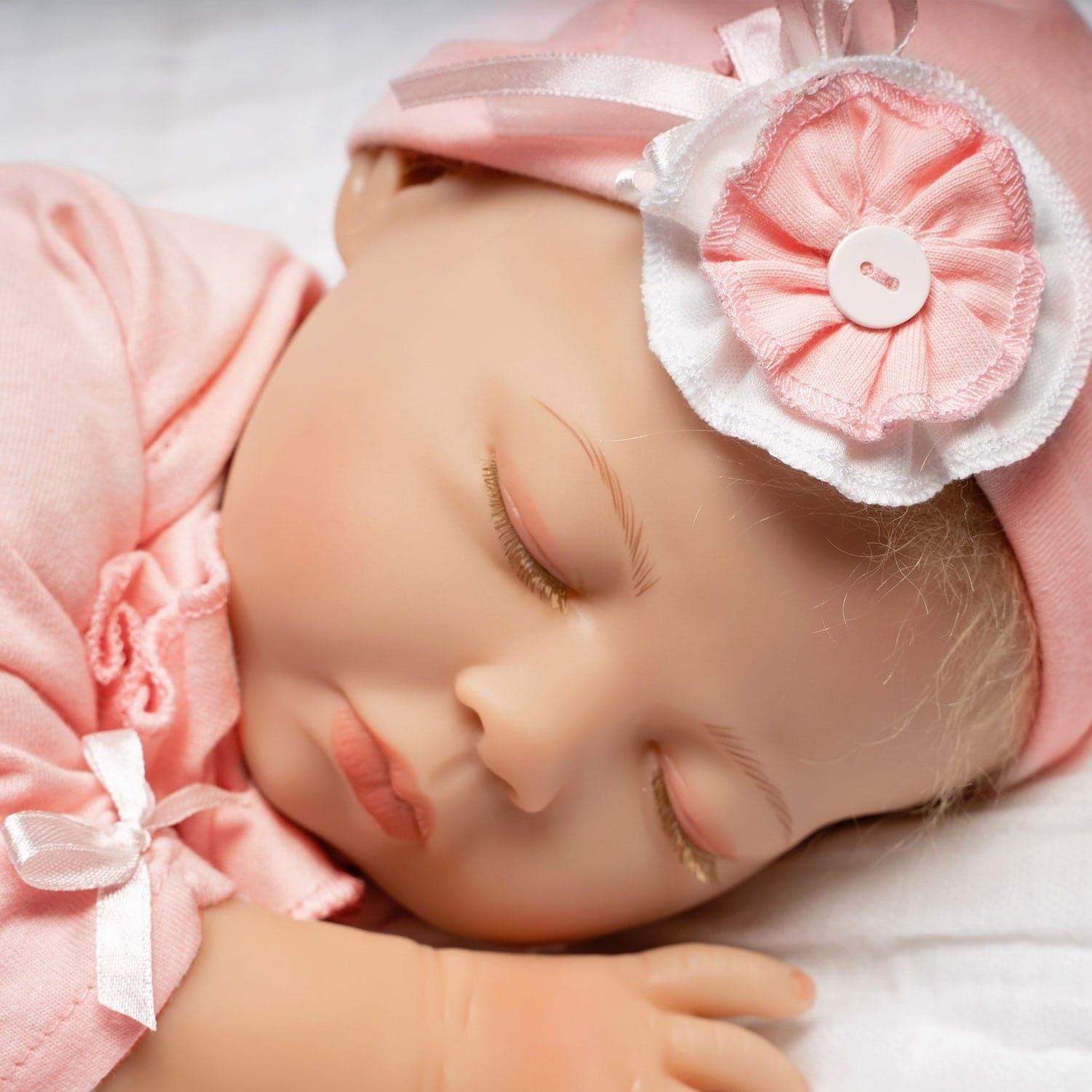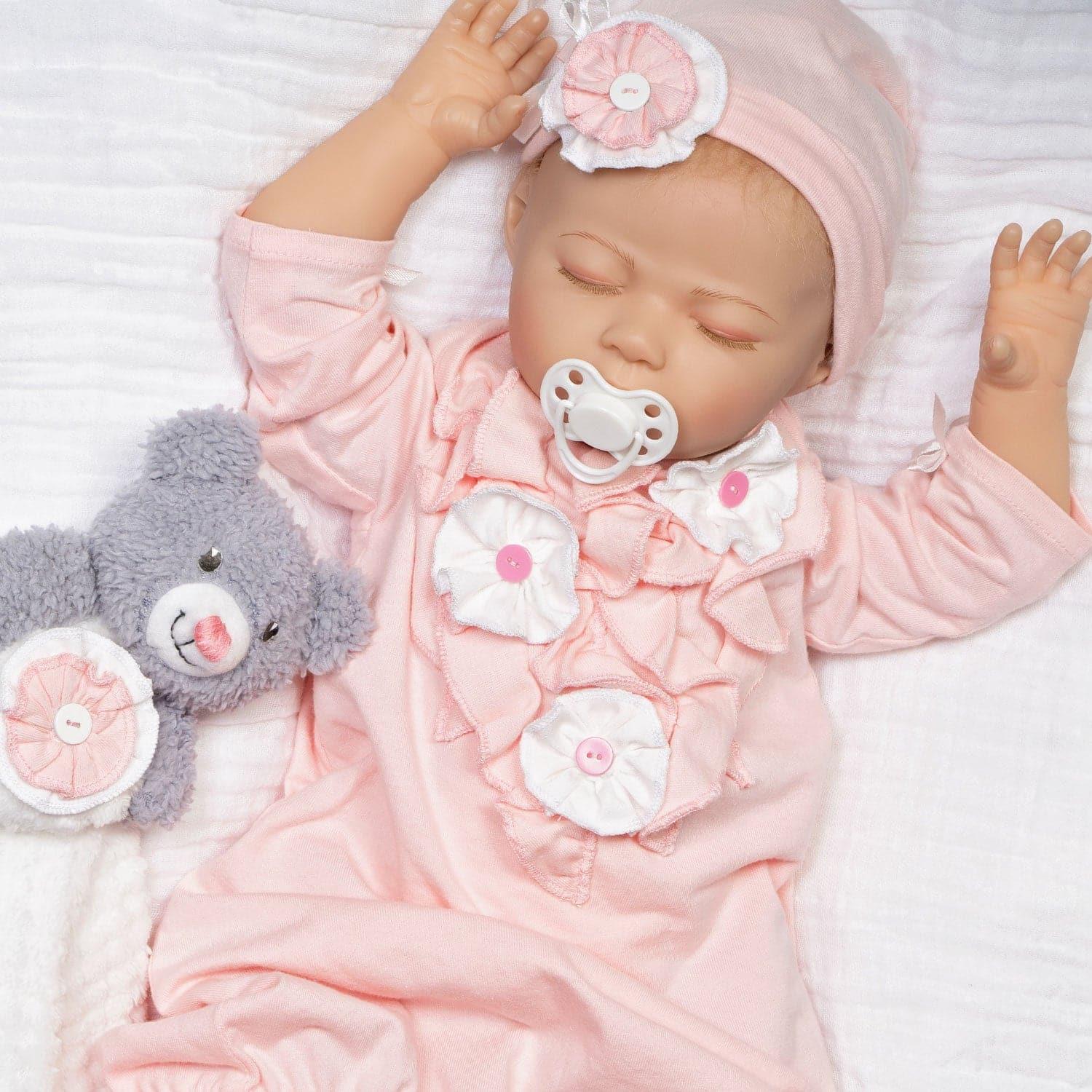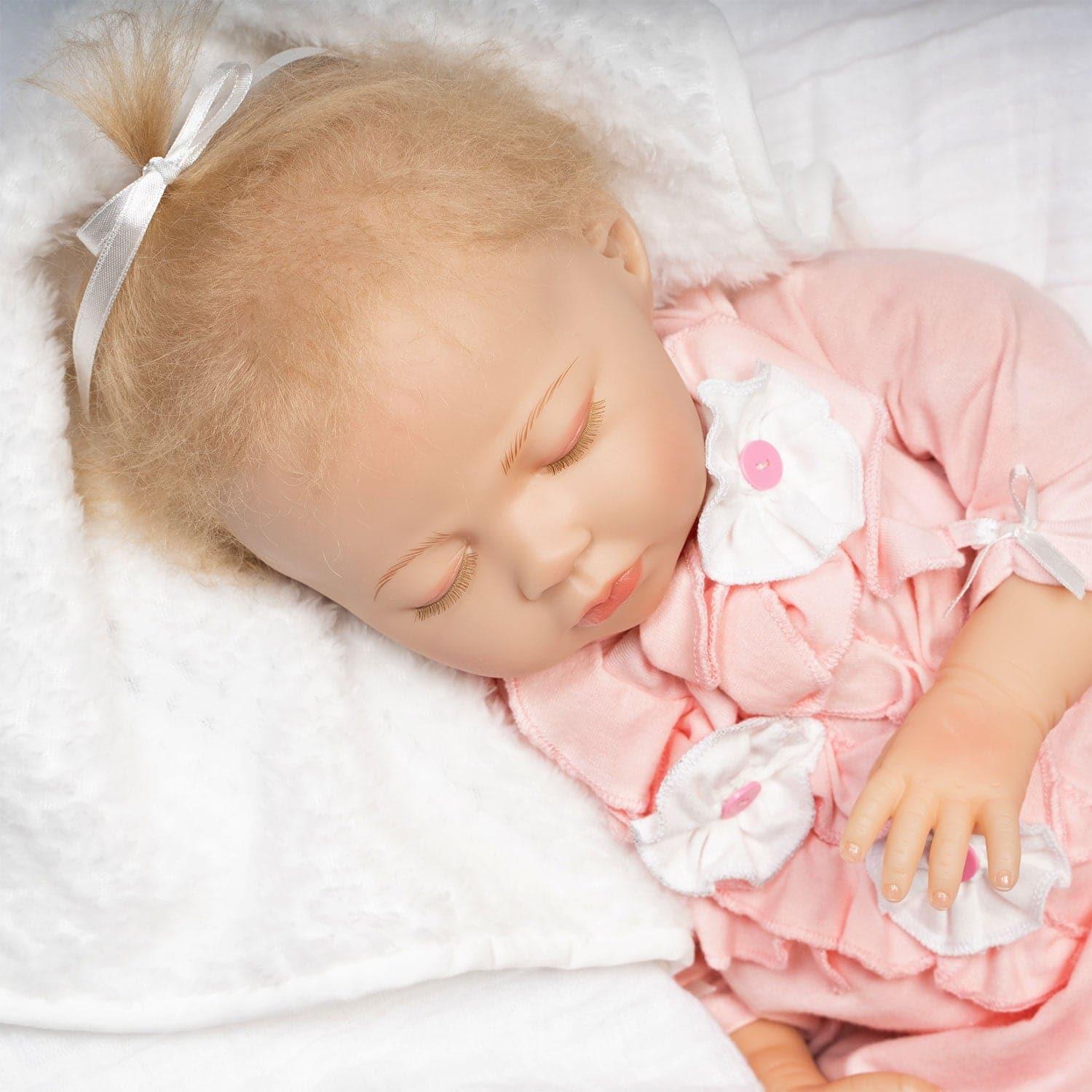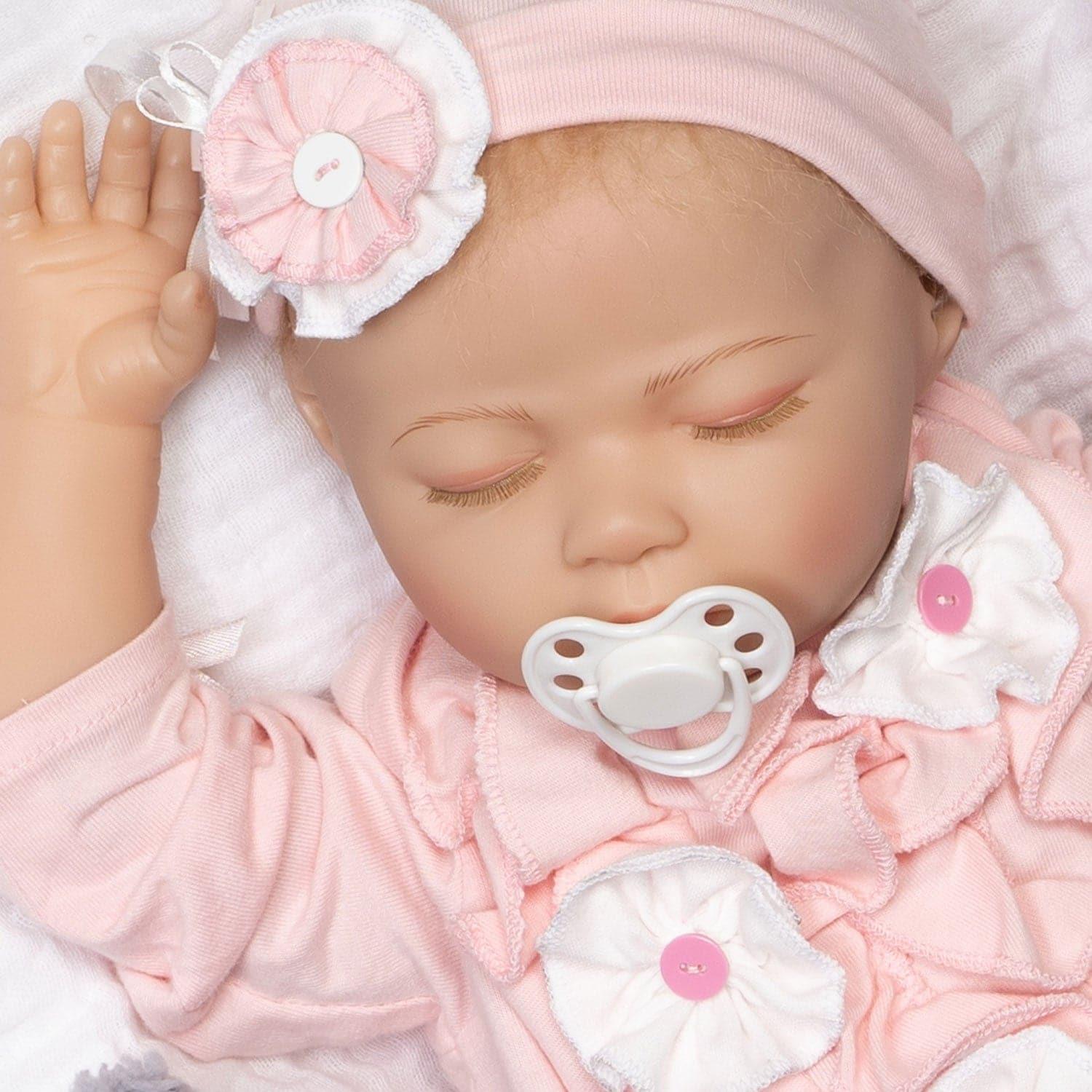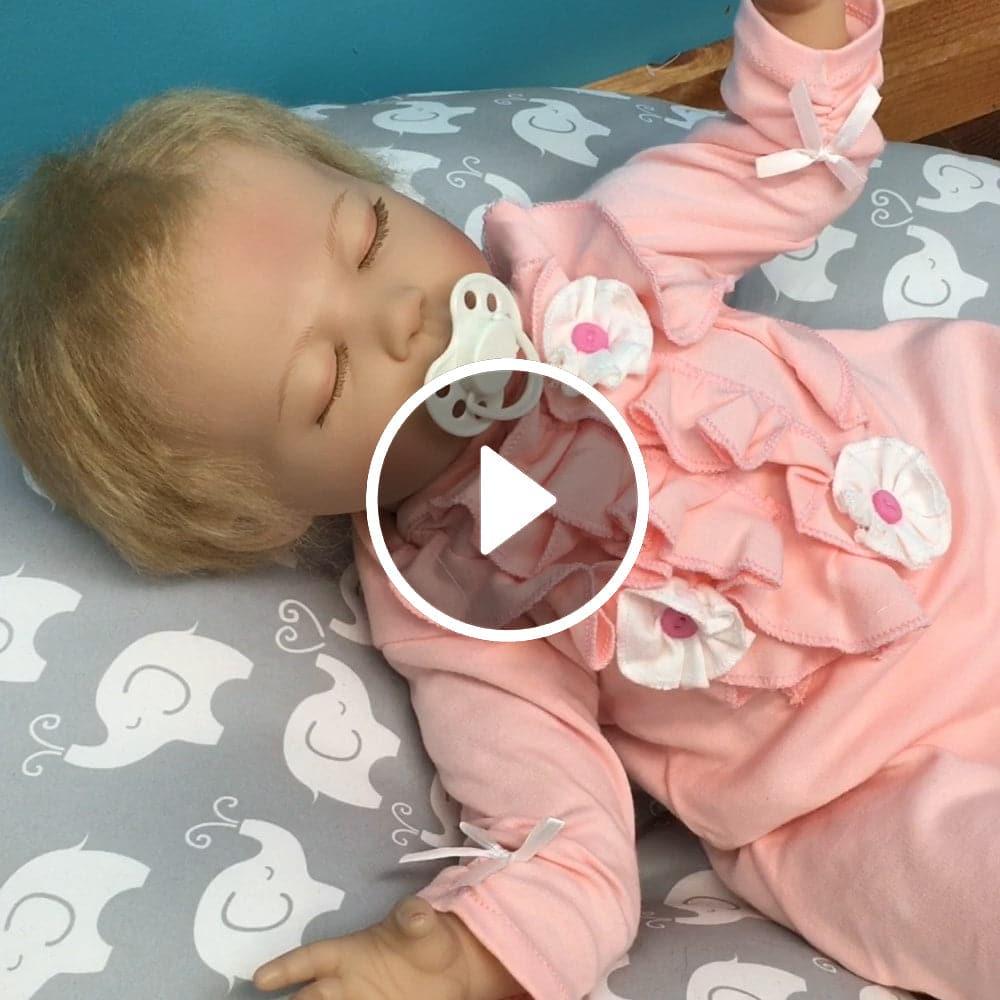 " draggable="false"/>
Shop our Best Sellers Dolls and Accessories!