Valentine's Gift Guide
Valentine's Day is just around the corner! The most important part of the day is sharing love, but we've got some ideas to make the holiday one to remember. Make your Valentine feel special with Paradise Galleries TOP PICKS for Valentine's Day!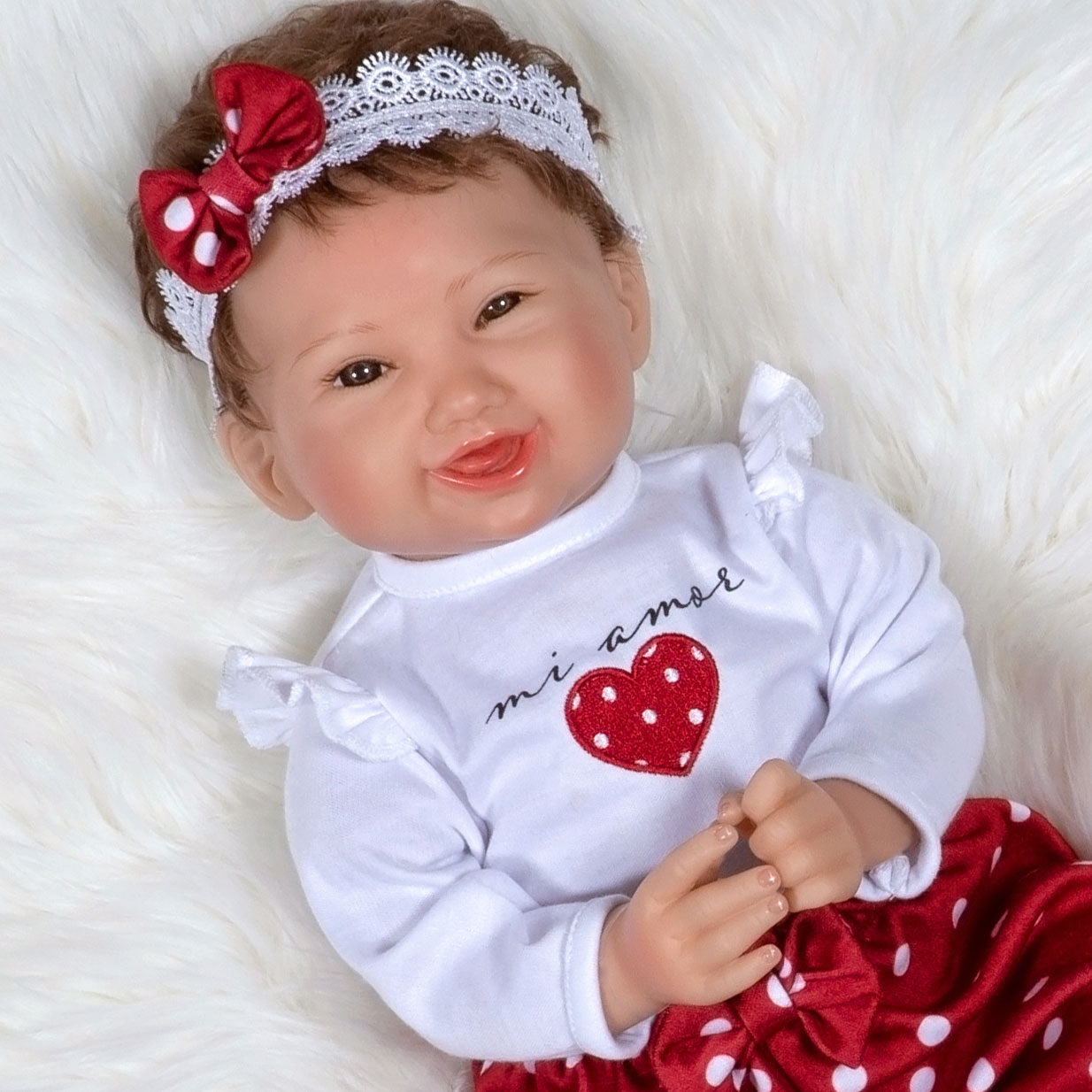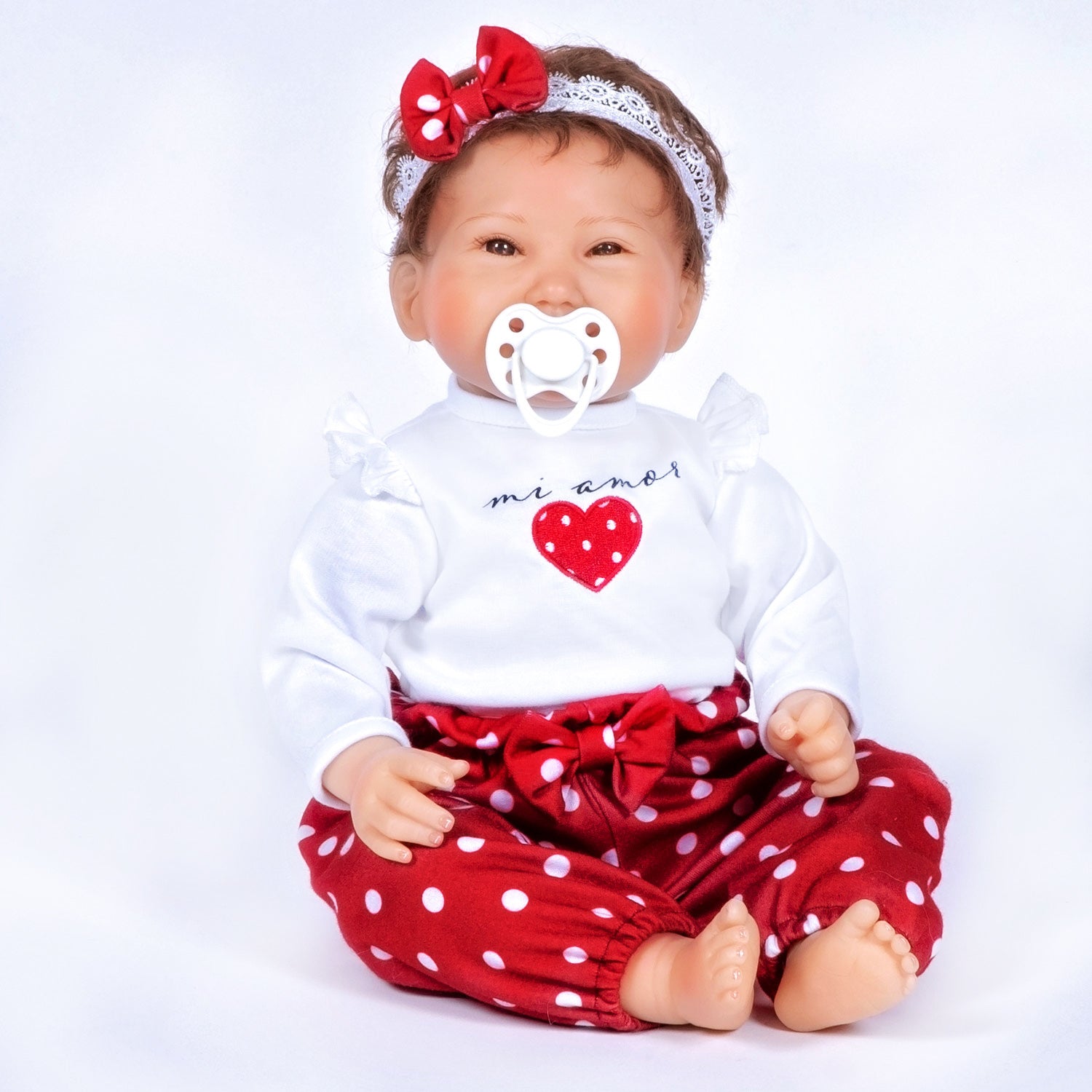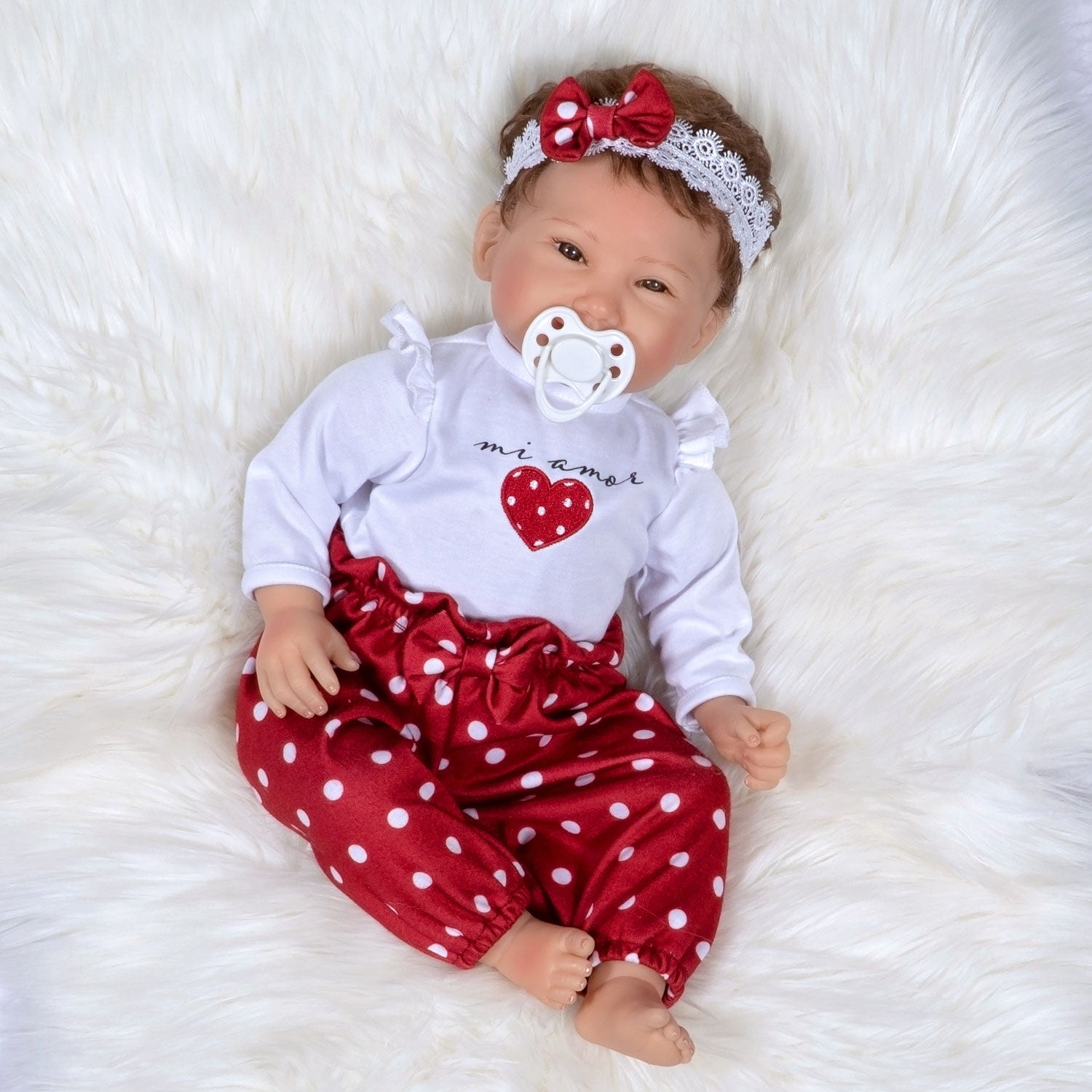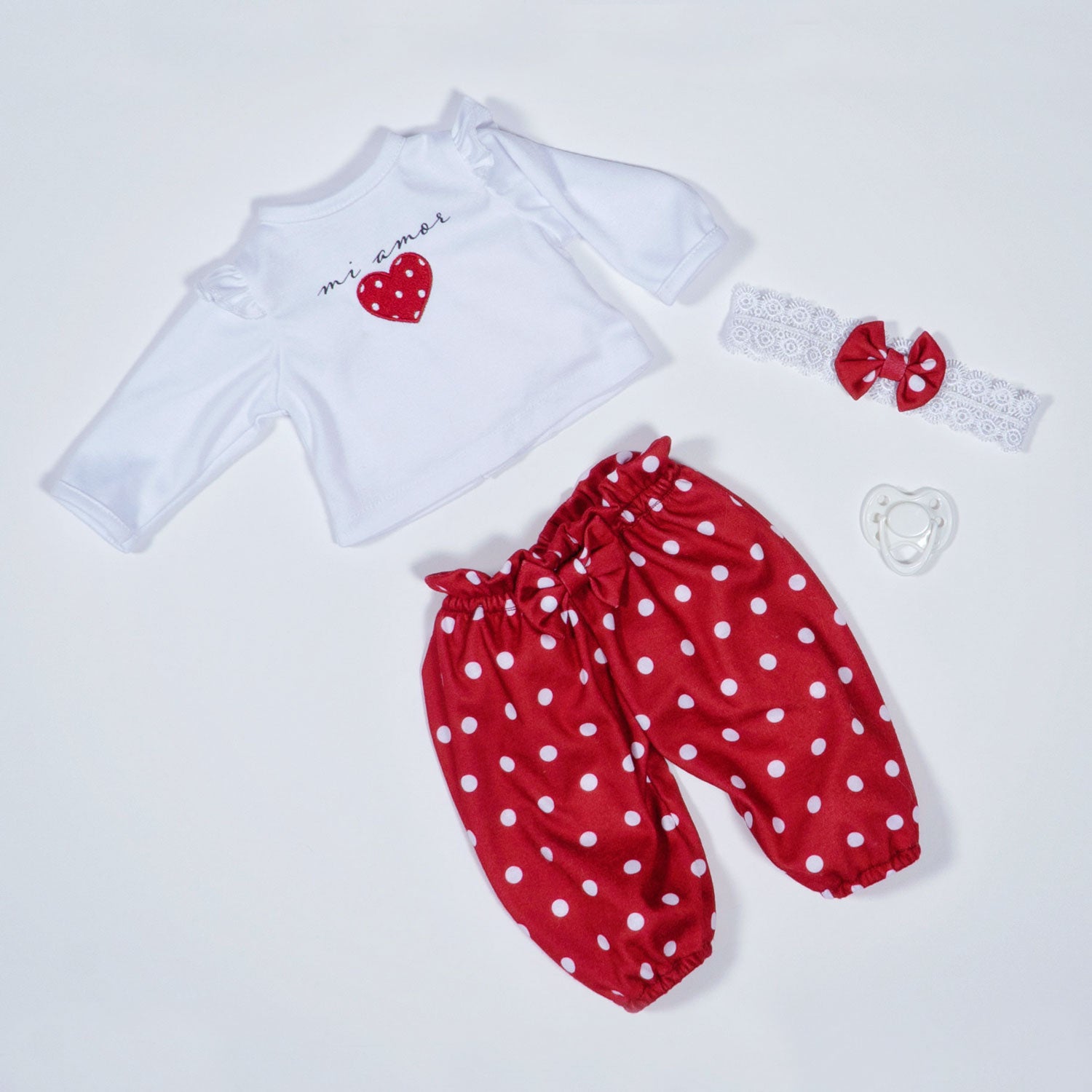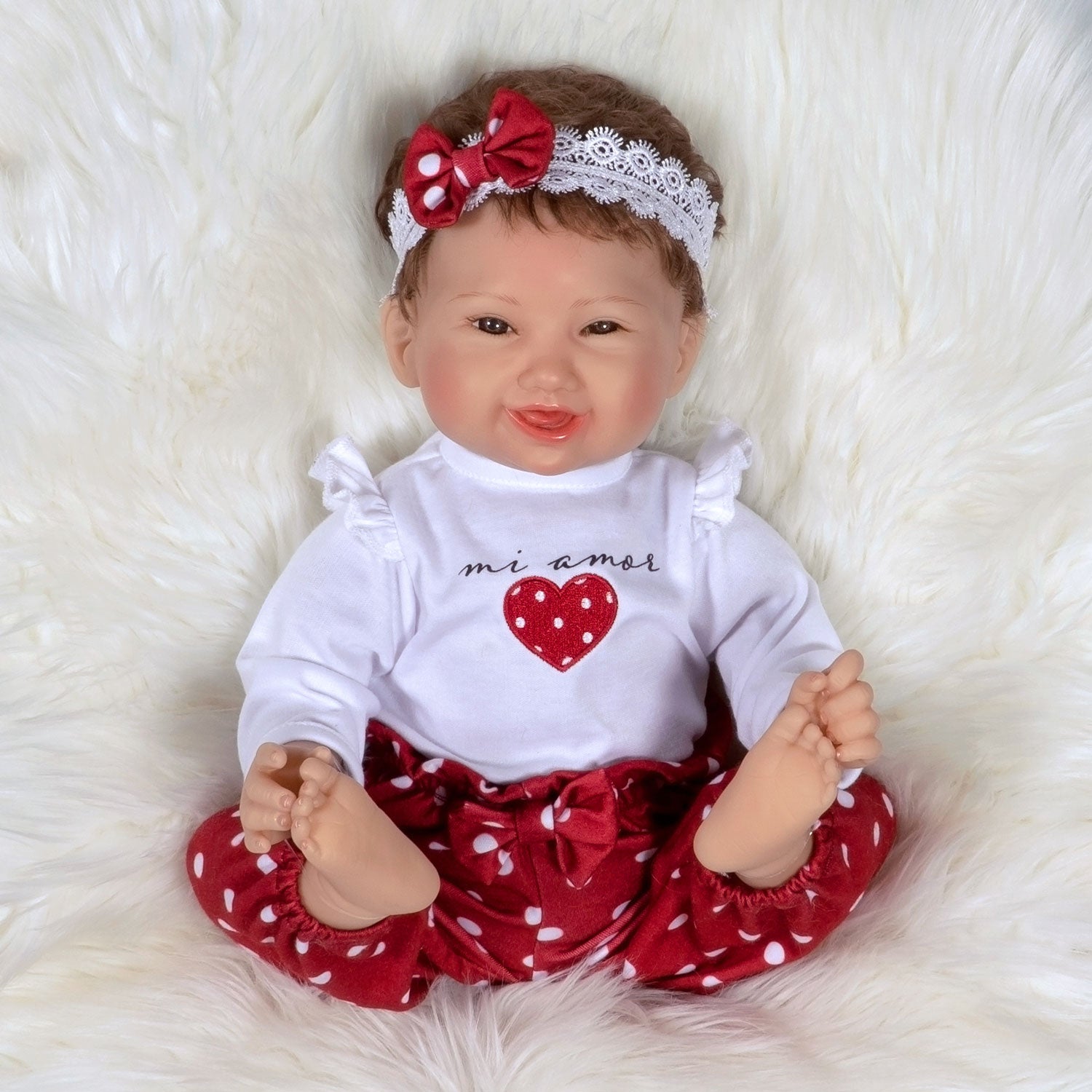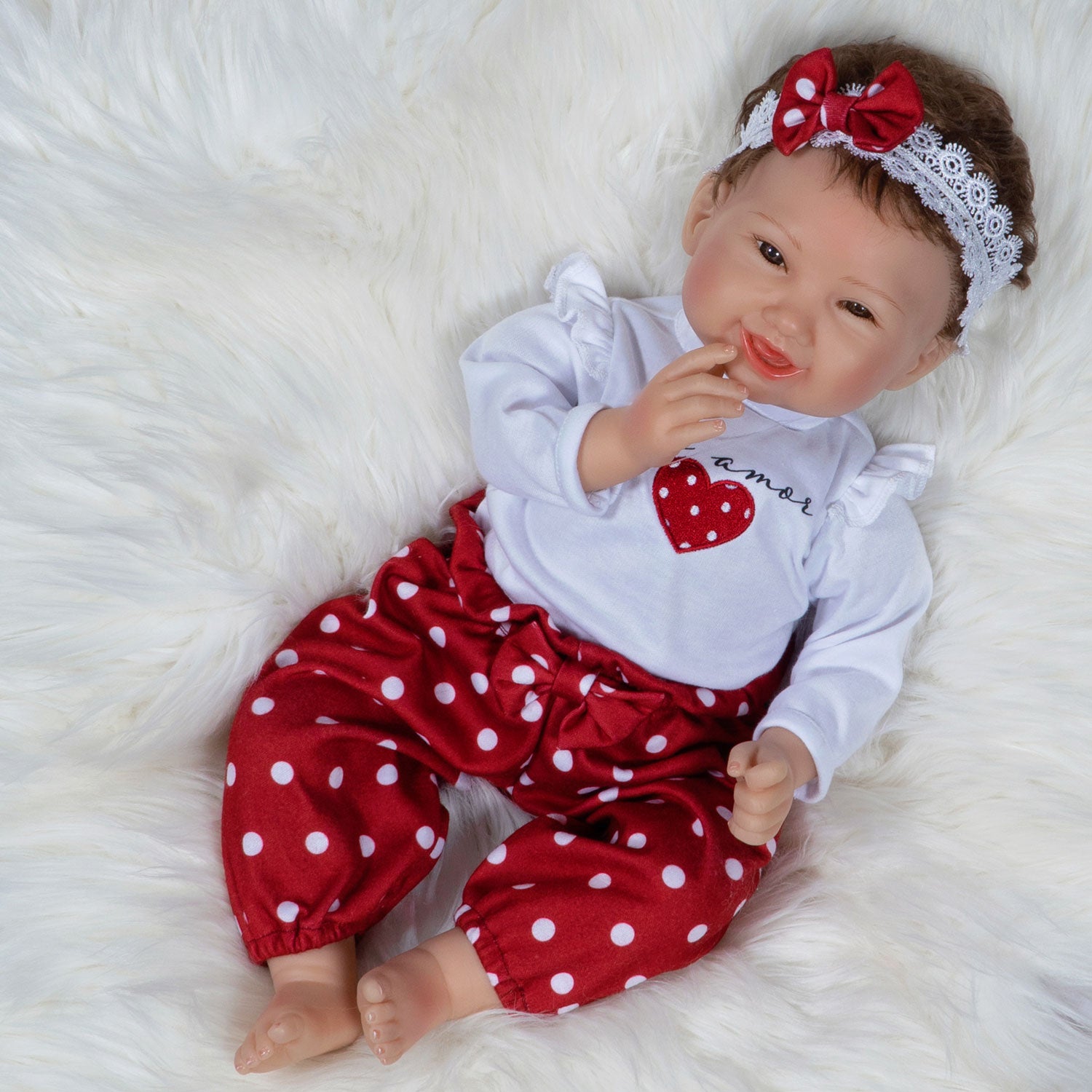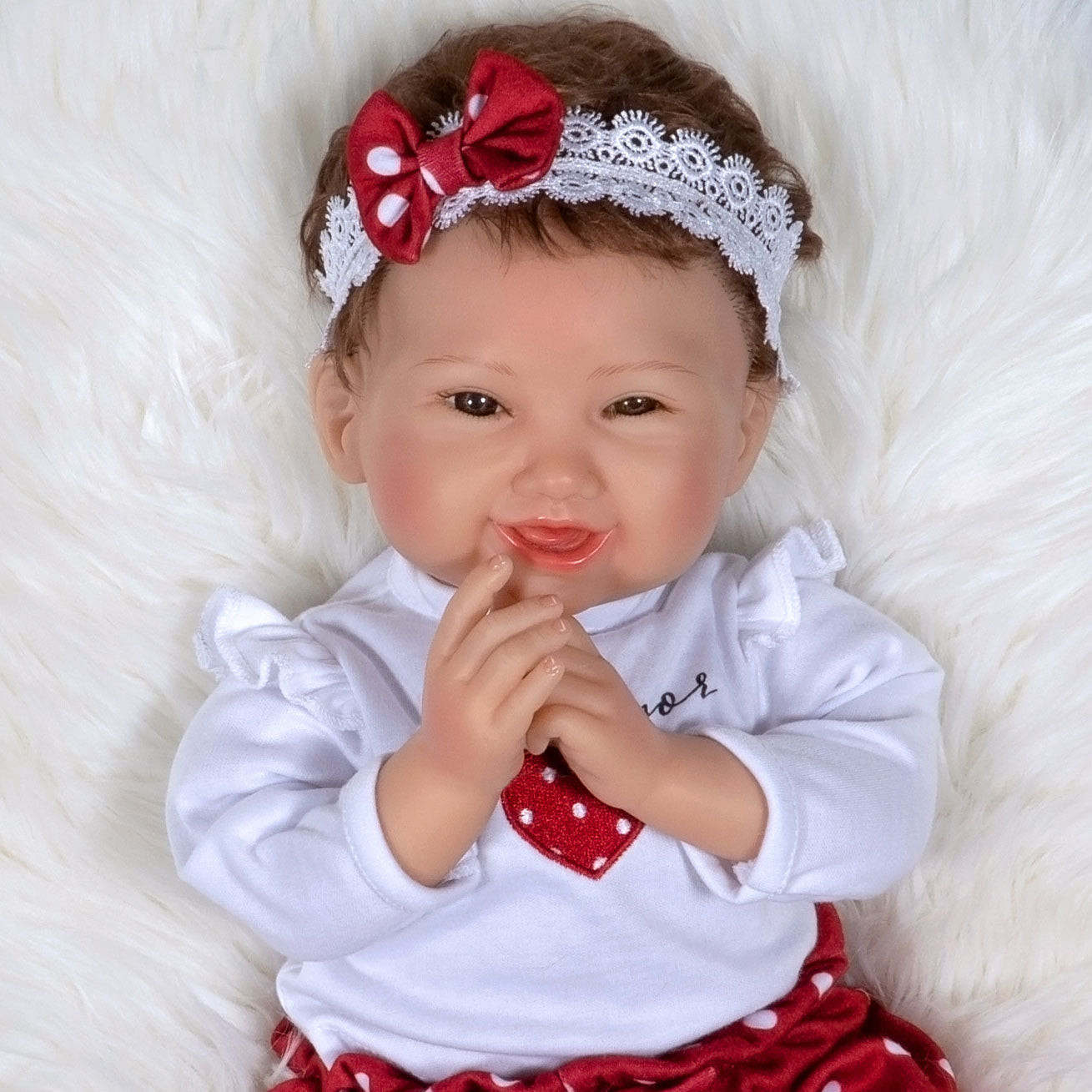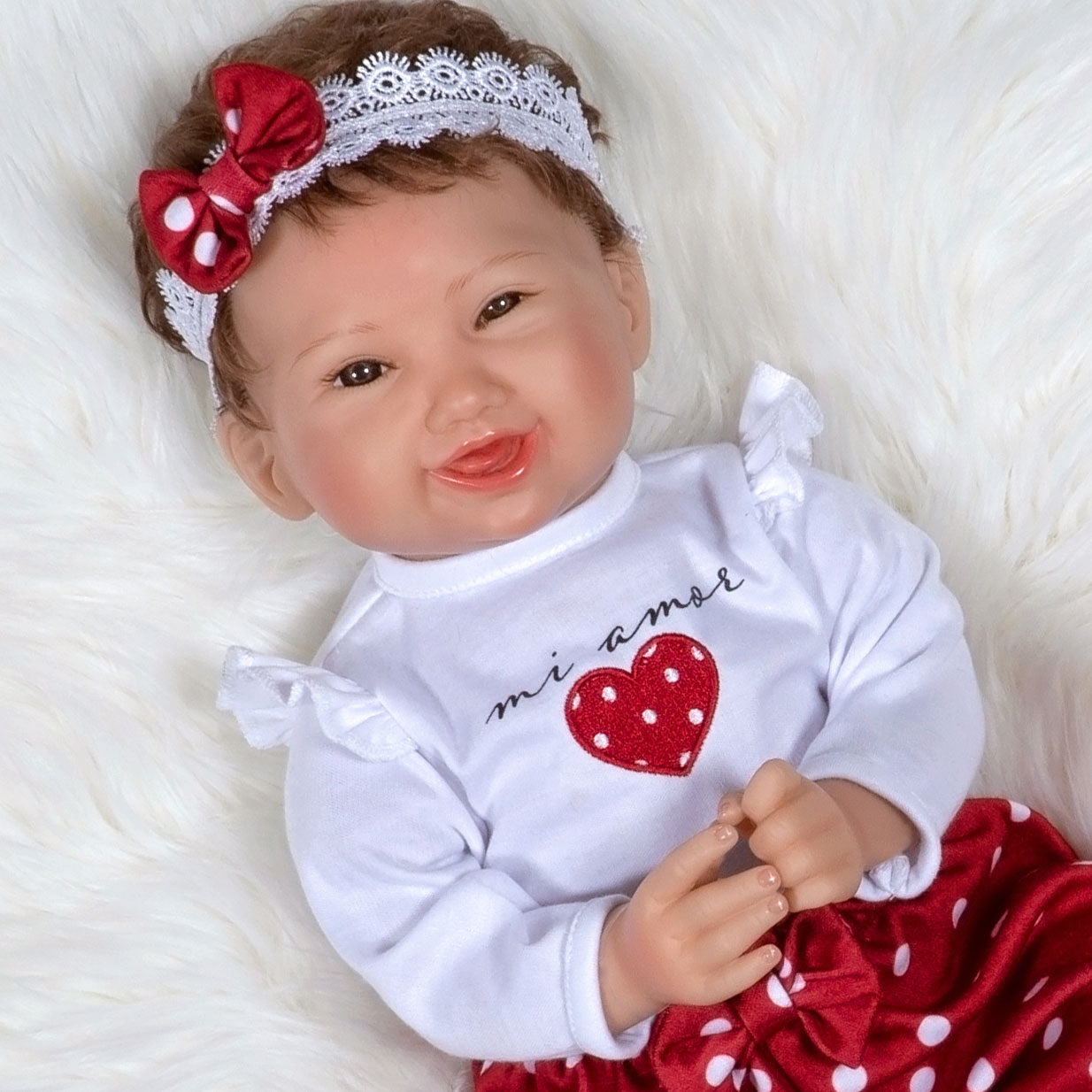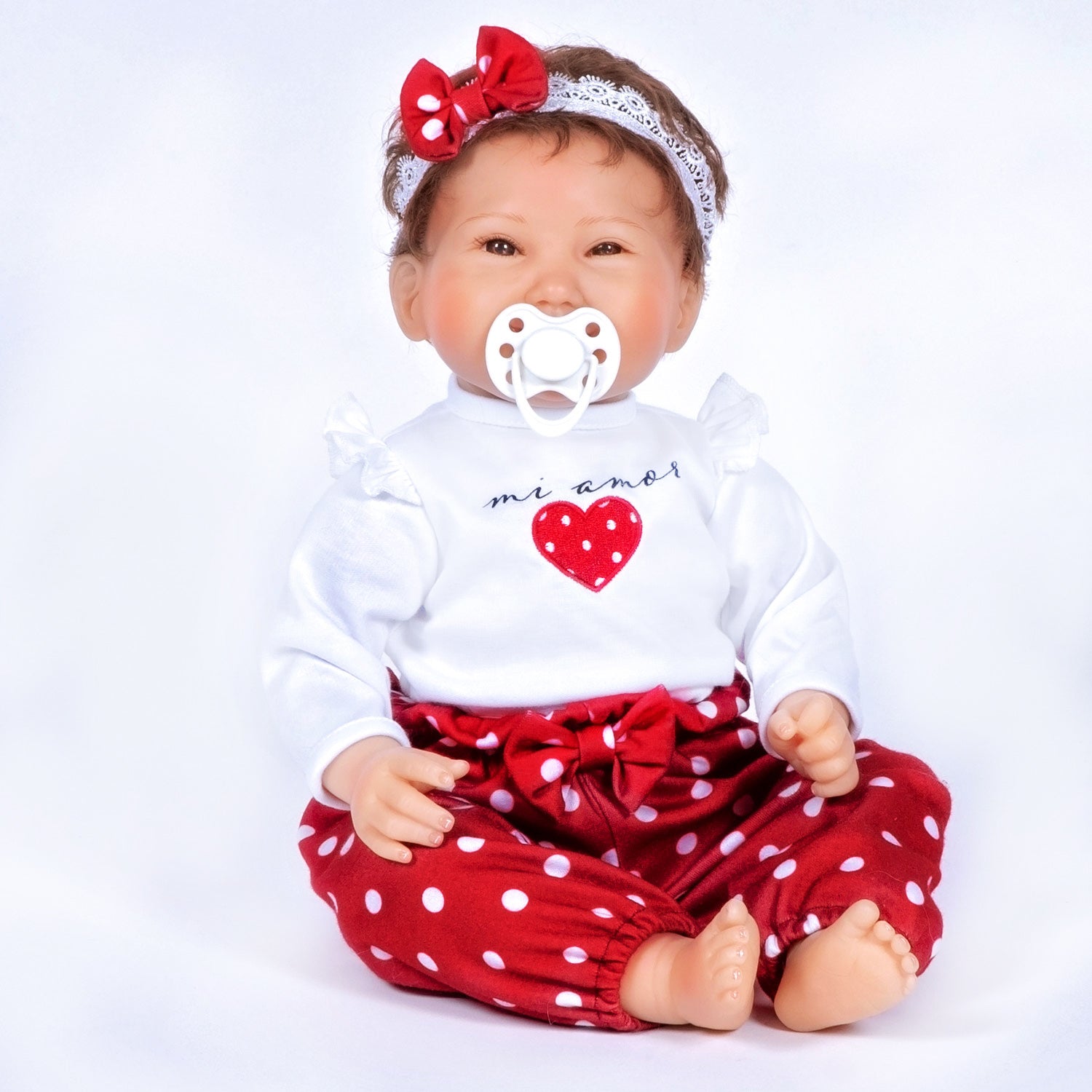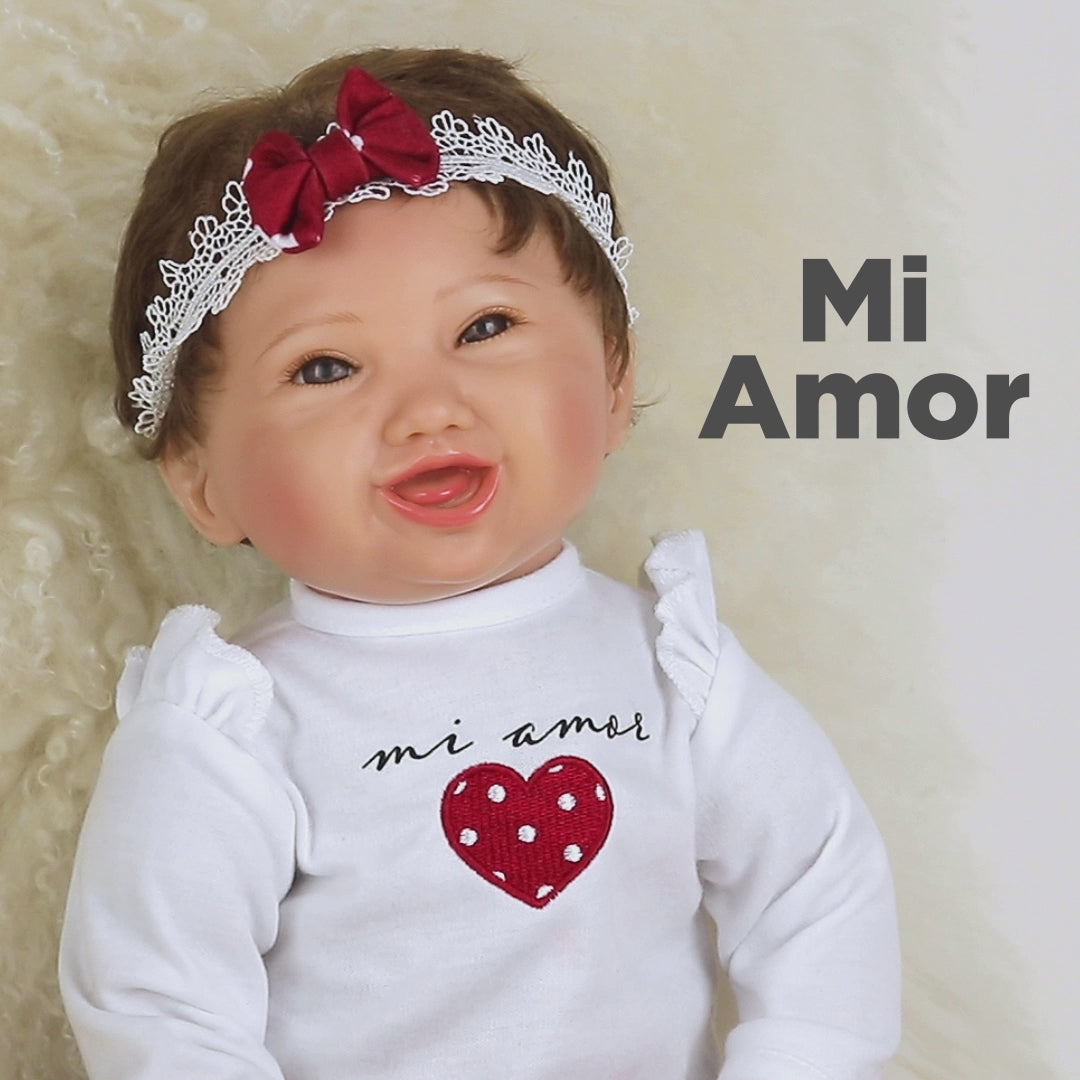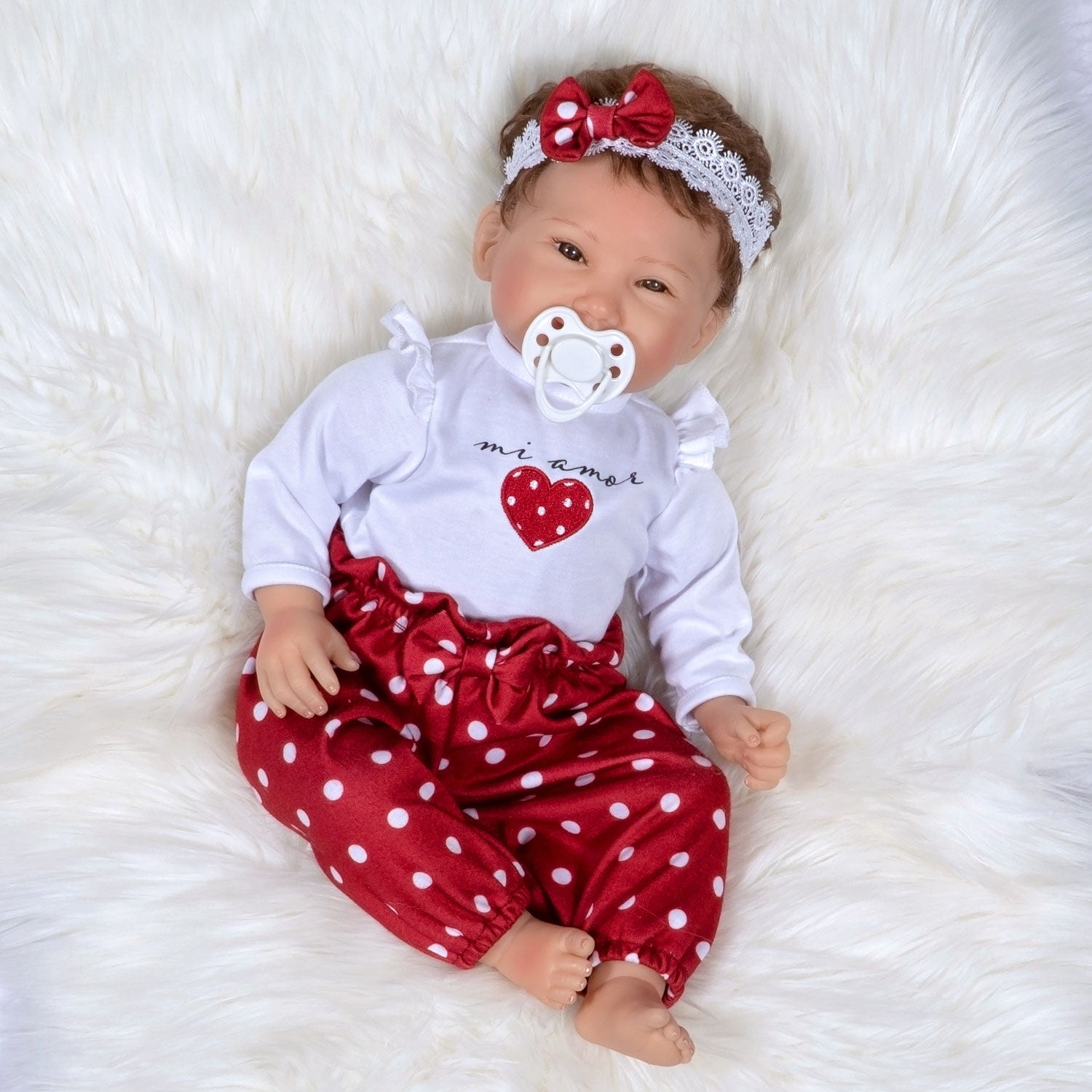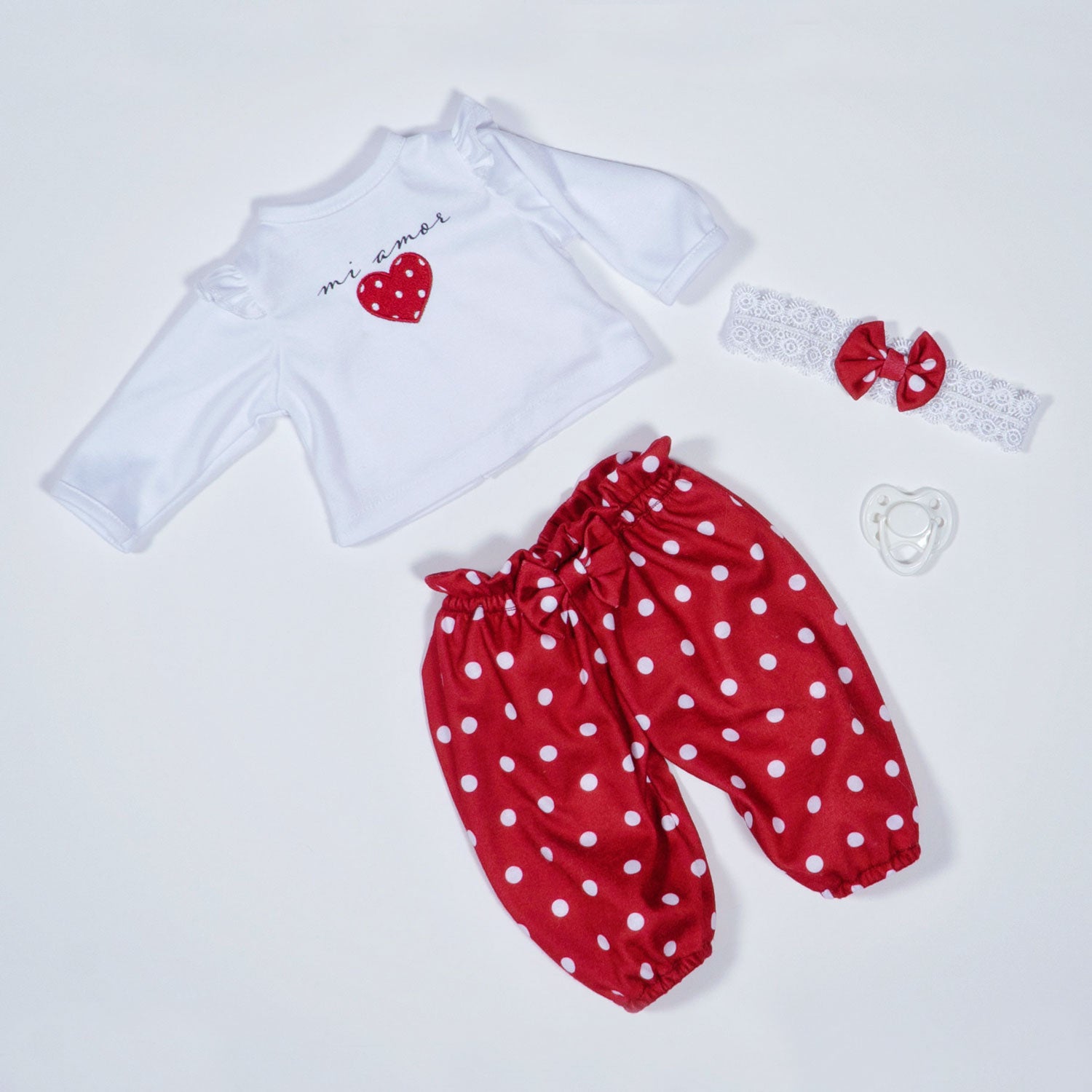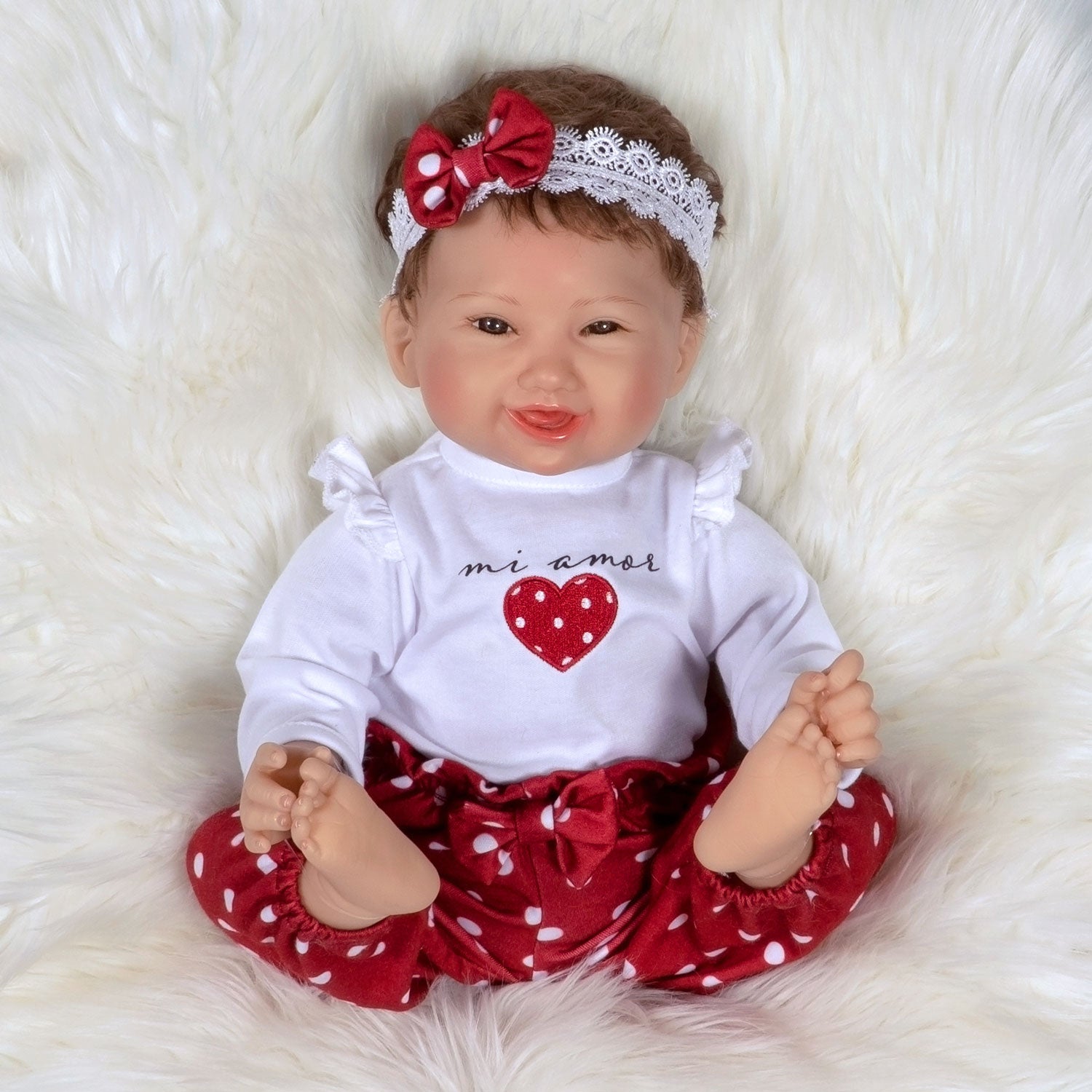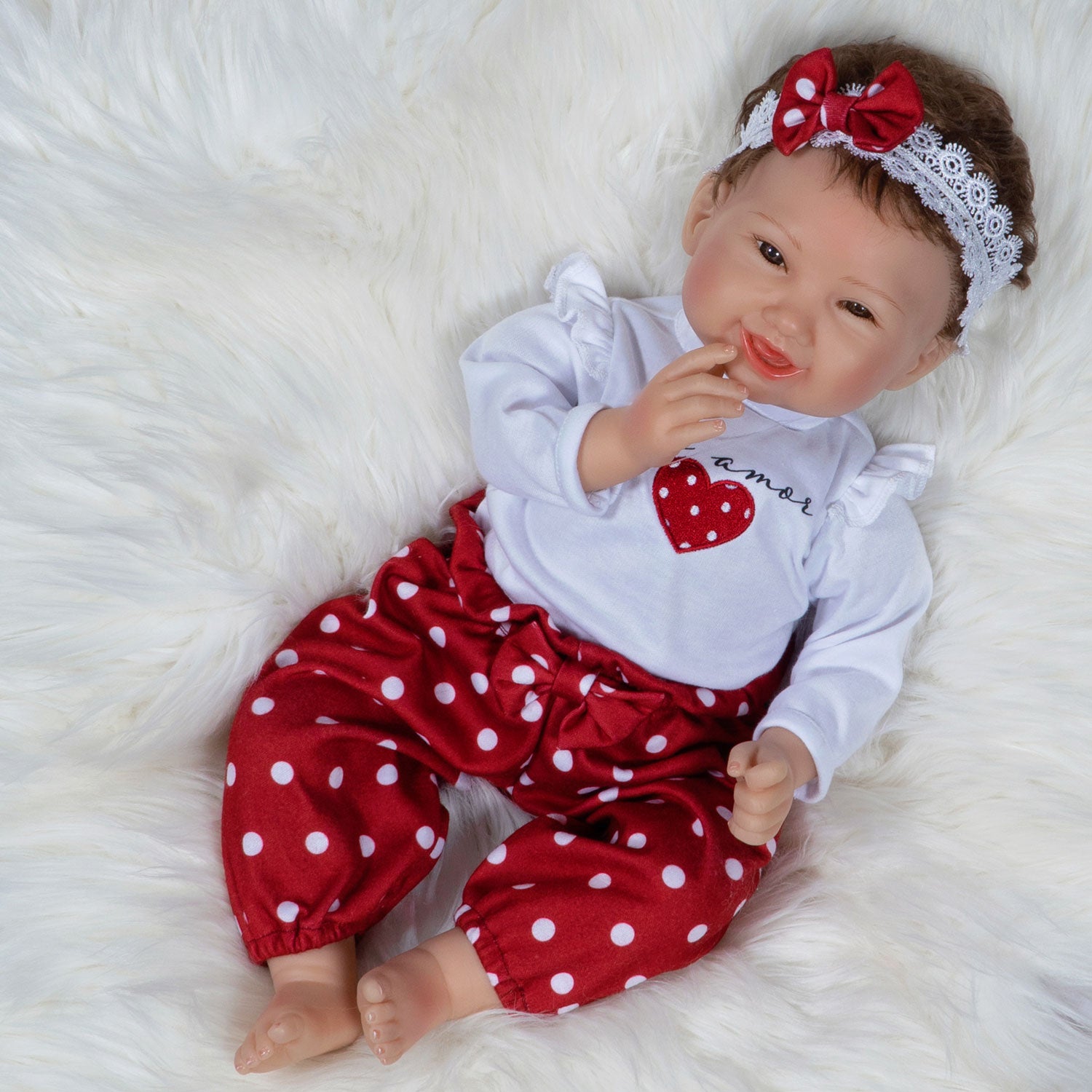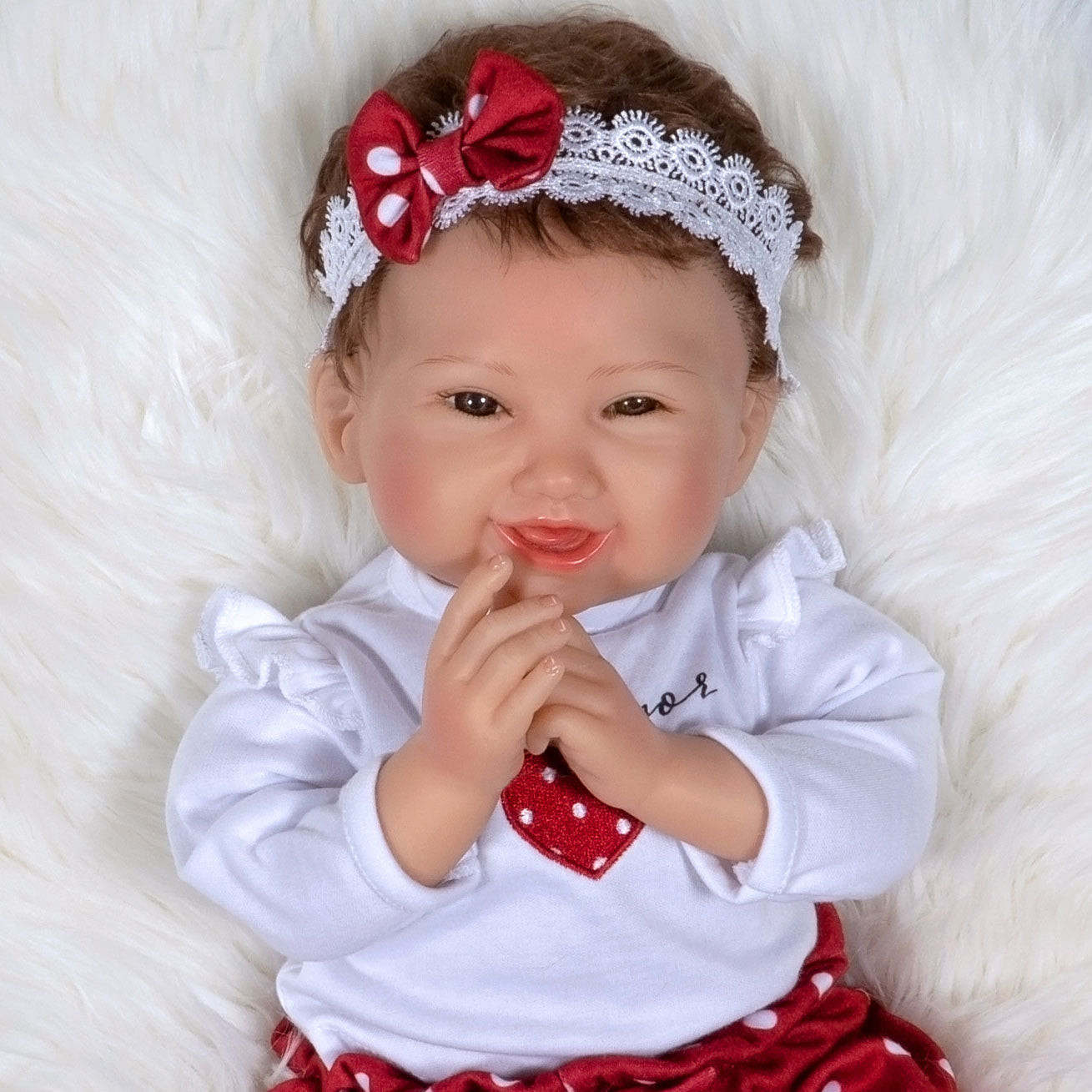 Cupid's TOP PICK!
Mi Amor
Paradise Galleries Mi Amor truly captures the joy of a happy baby. With her swoon-worthy eyes, rosy cheeks, and her tongue-out smile, you'll never want to put her down. She has a heartbeat! Activated by a simple switch, her heart will beat against yours as you squeeze her tight!

Lovingly sculpted by world-renowned doll artist Mayra Garza, this lifelike baby girl doll measures 19 inches from head to toe. Crafted from our premium GentleTouch™ Vinyl with a weighted cloth body for that wonderfully lifelike feel. Arriving to you in a Collector's Box along with a numbered Certificate of Authenticity with the artist's signature. Intended for reborn doll collectors aged 3+.
Give the gift of newborn love! Only $59.99
Do you ever wish you could freeze the moments of time? Recreate those most treasured memories of early parenthood and make new ones together with Paradise Galleries Swaddler Trio. Make every second count with Little Elephant, Bow Cute, and Checked Out, as they fill your home with love and happiness.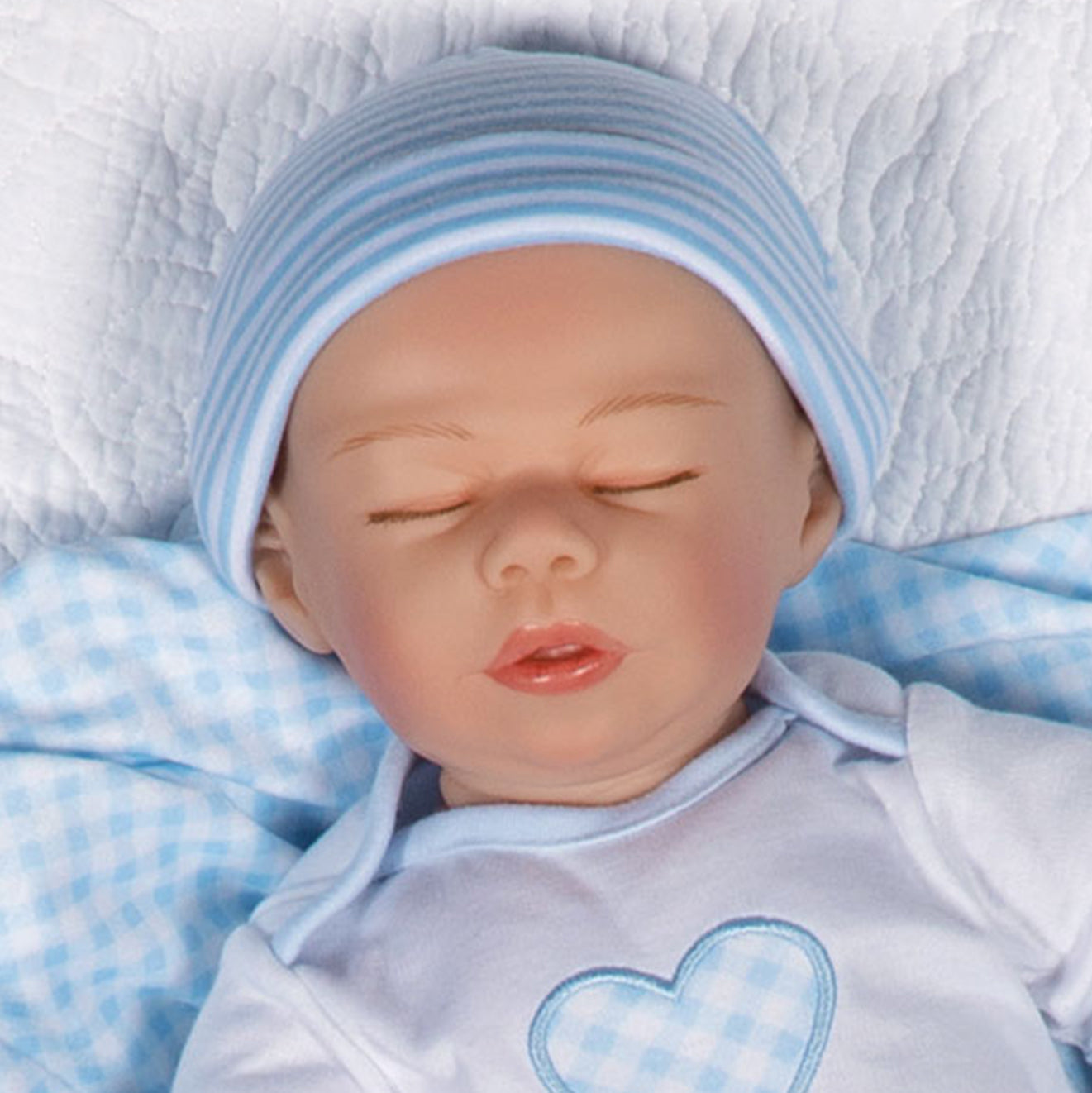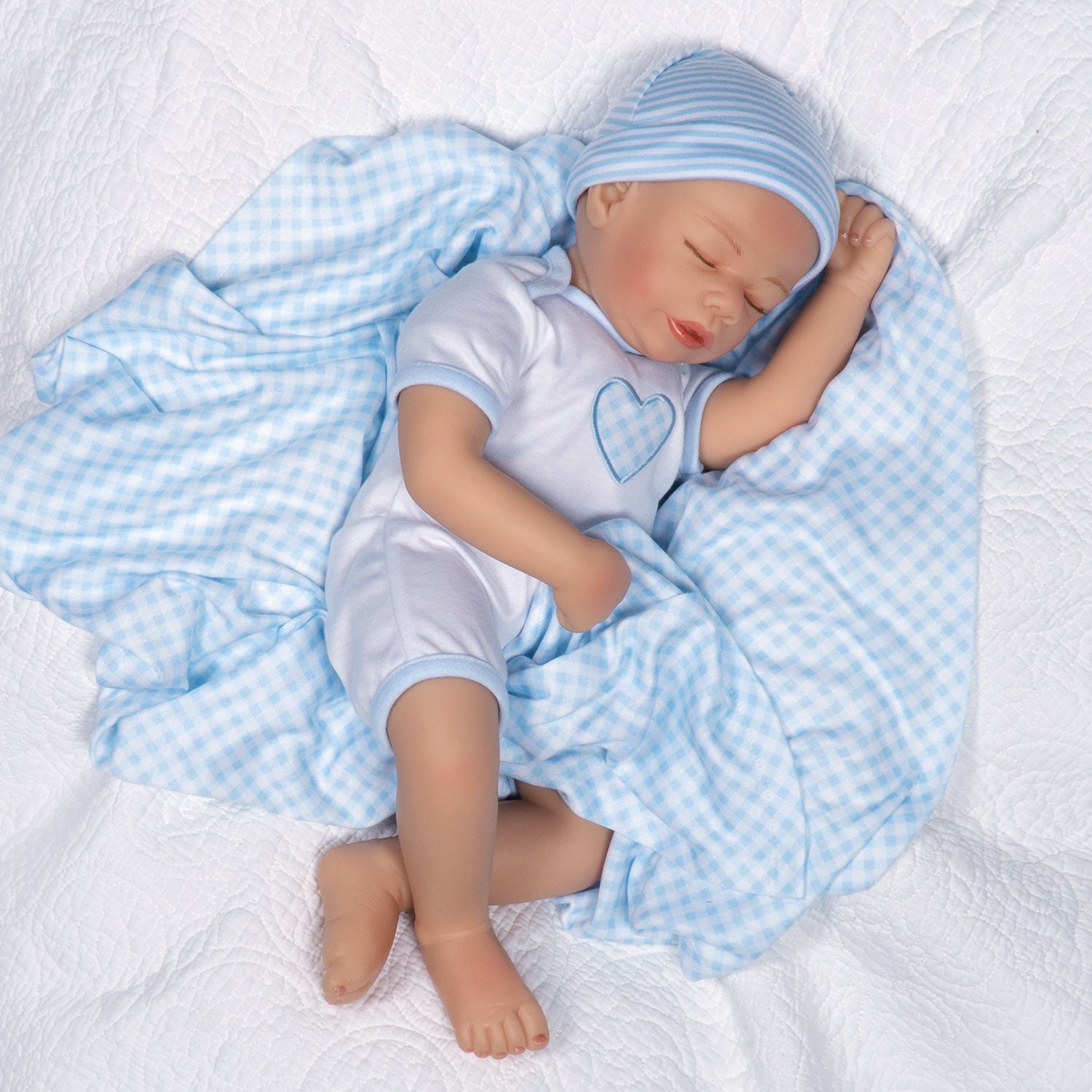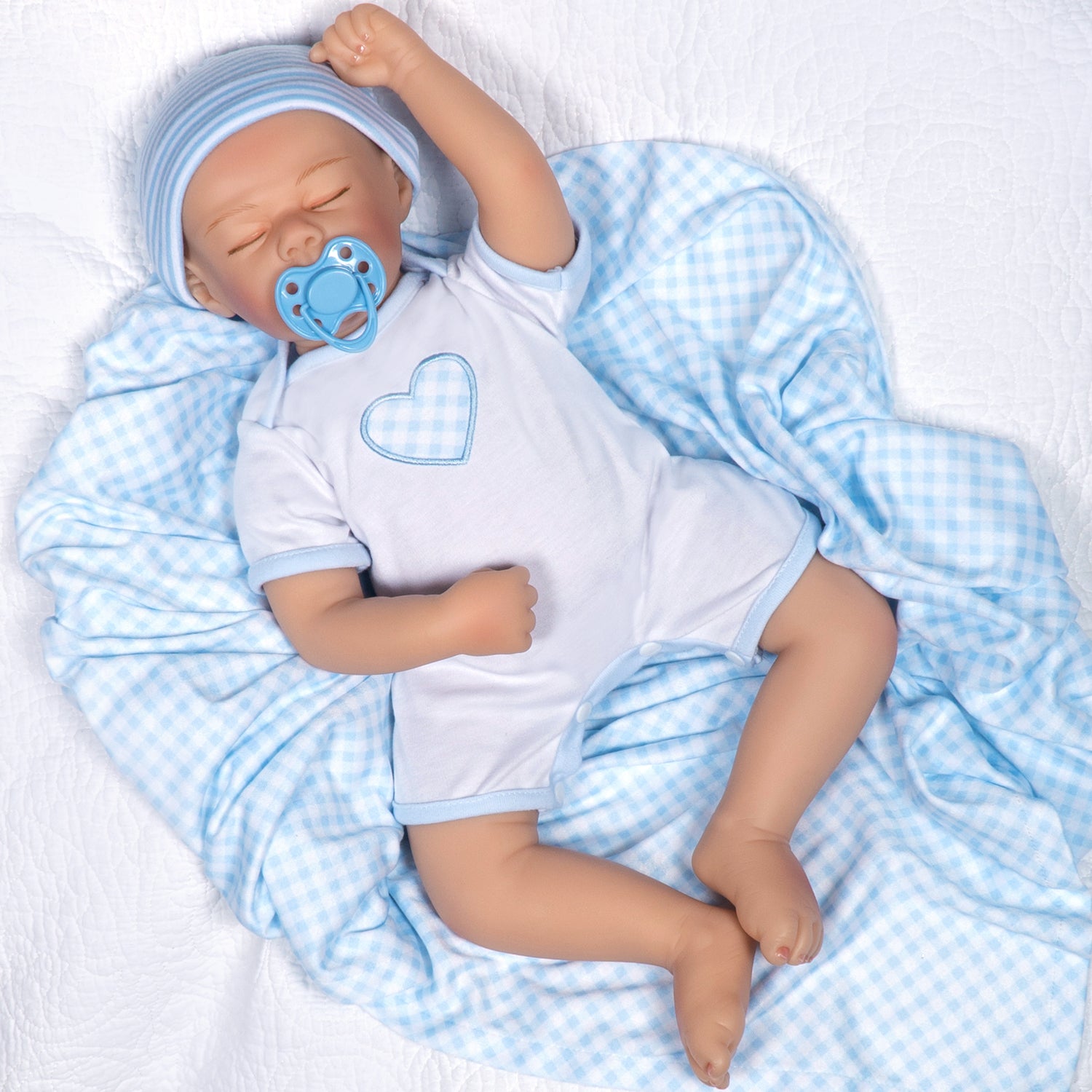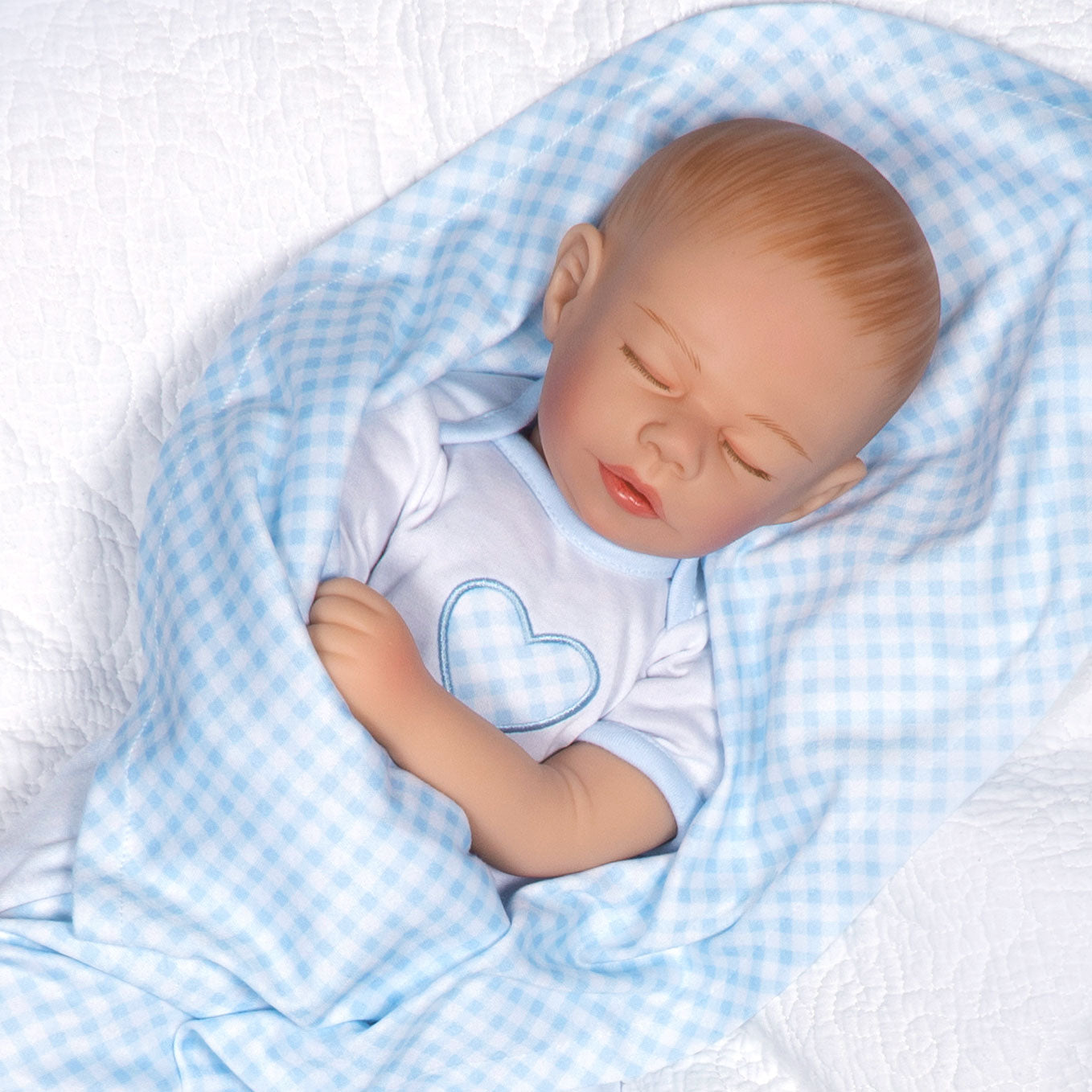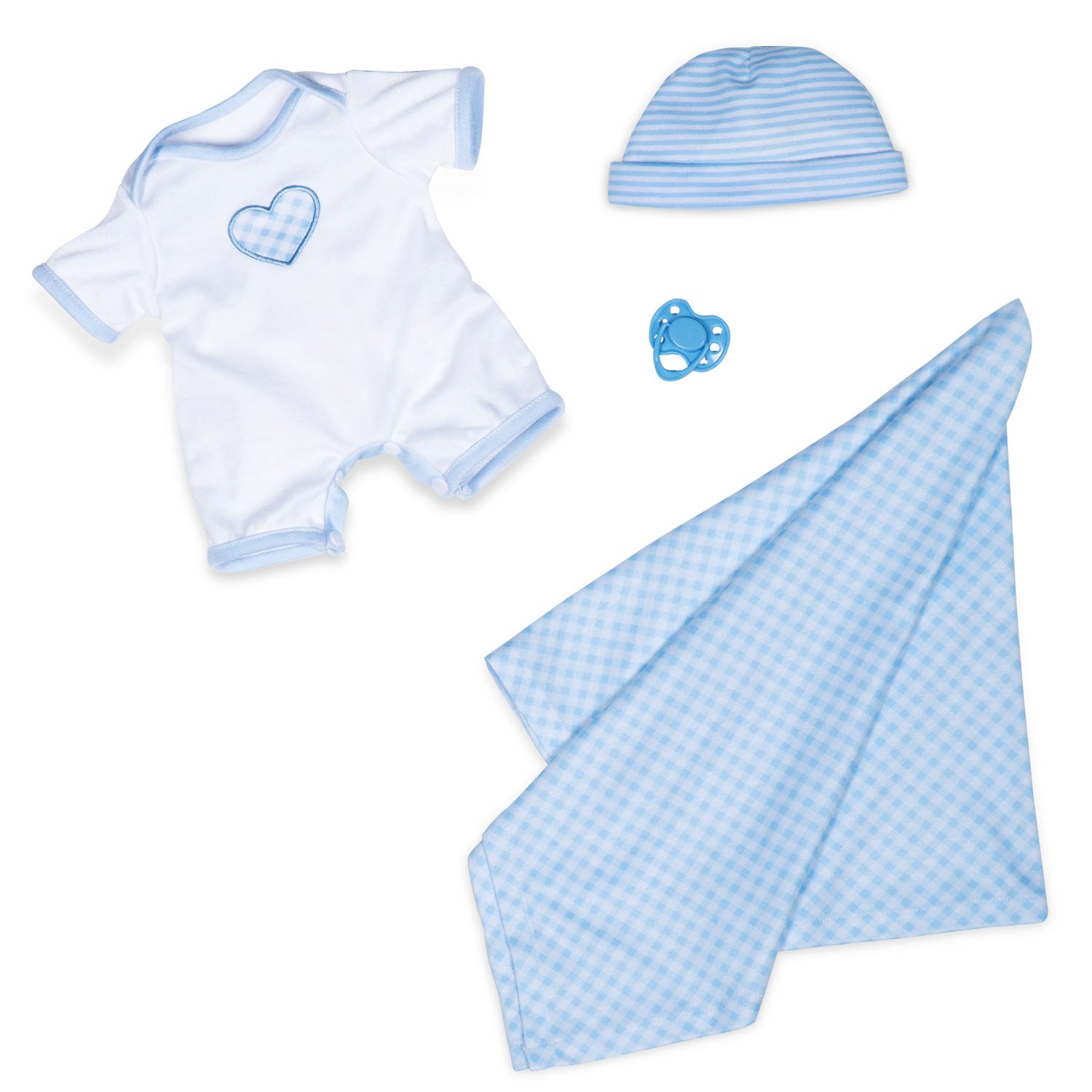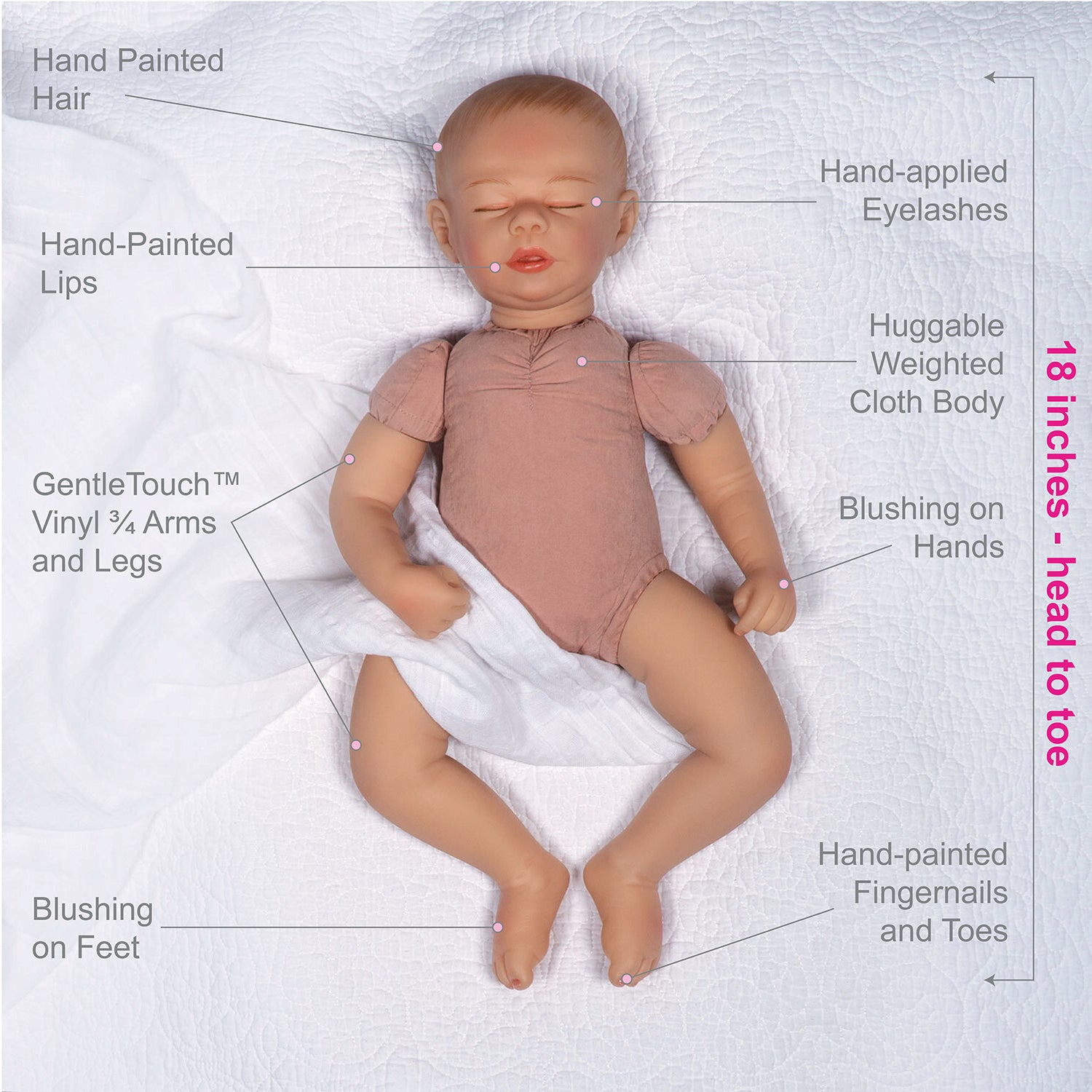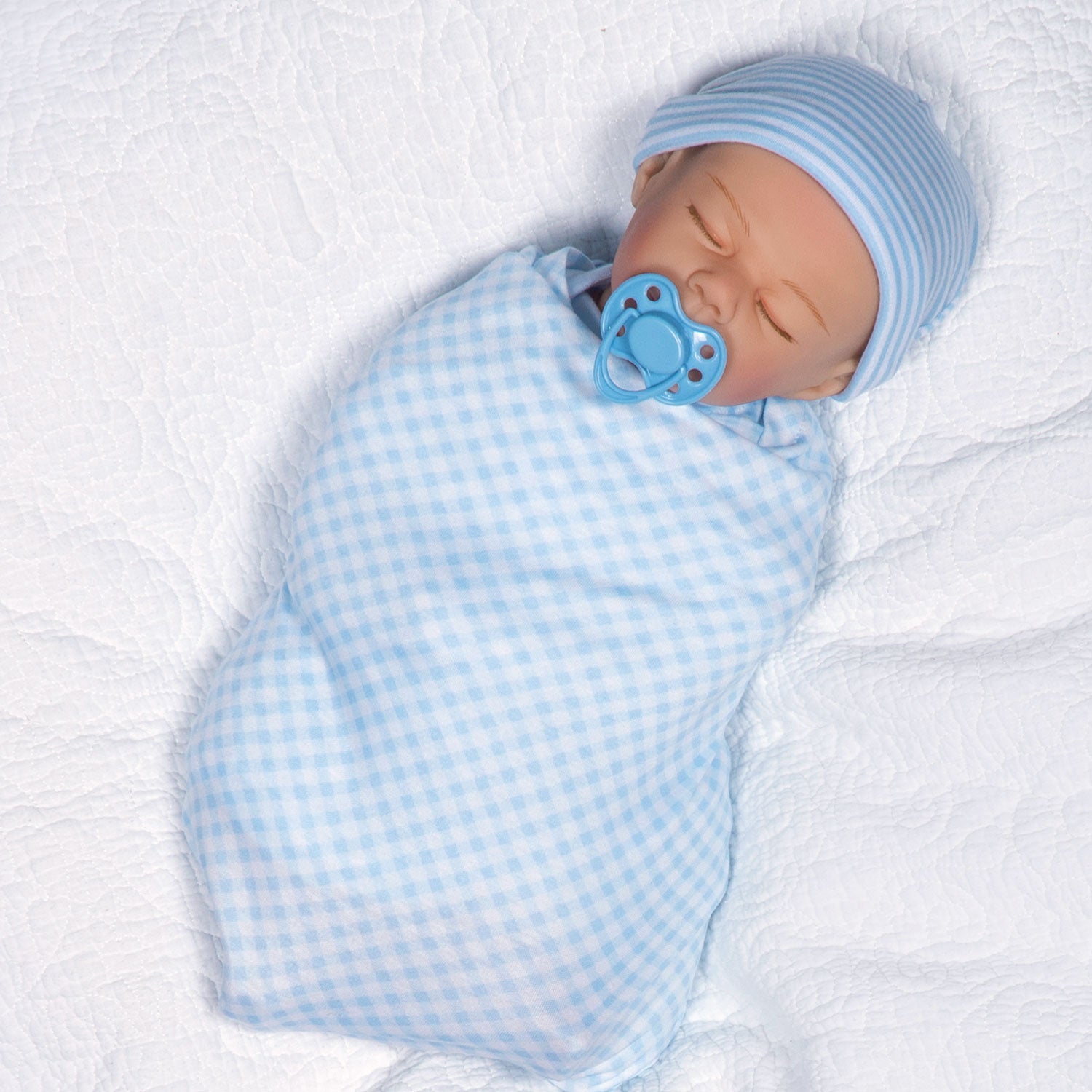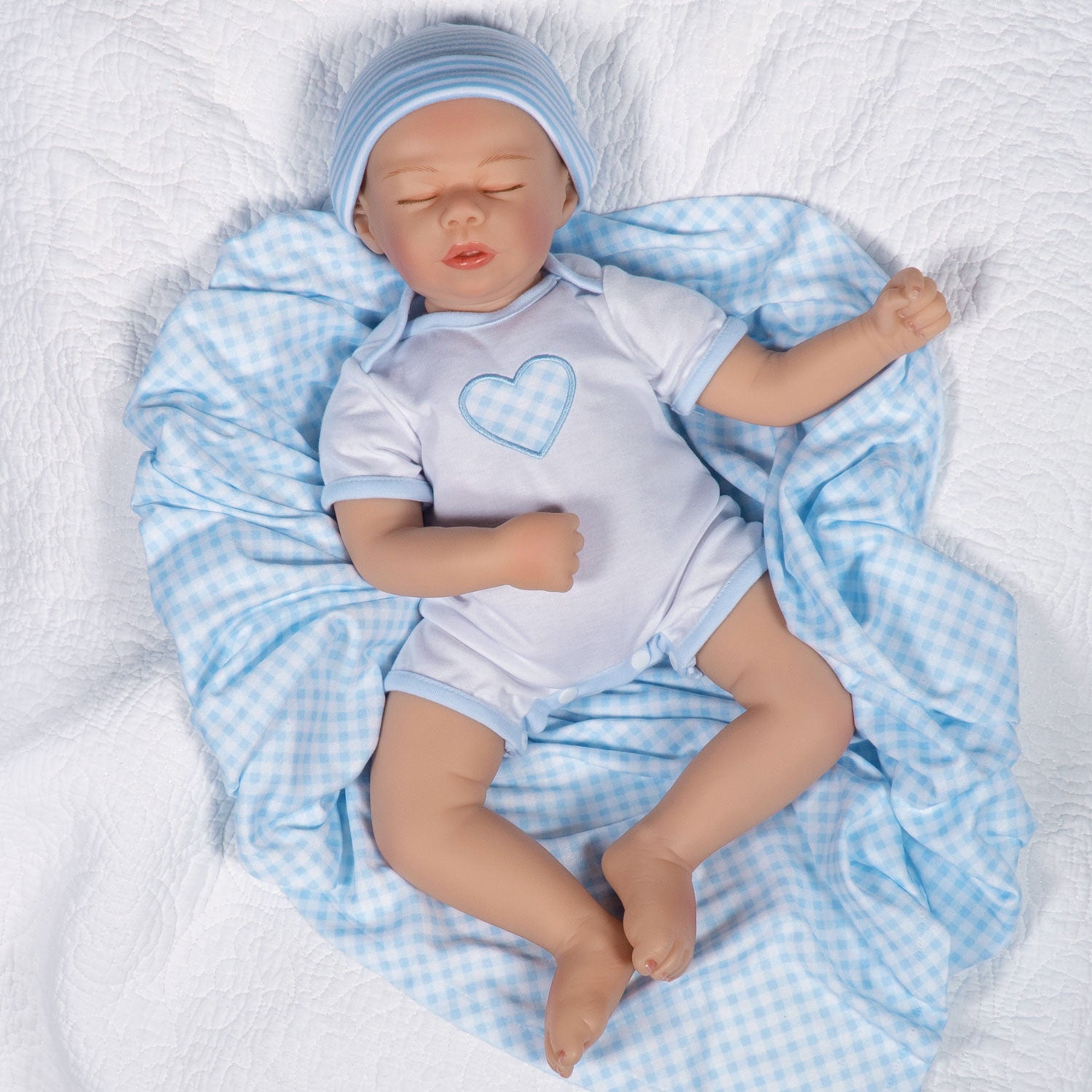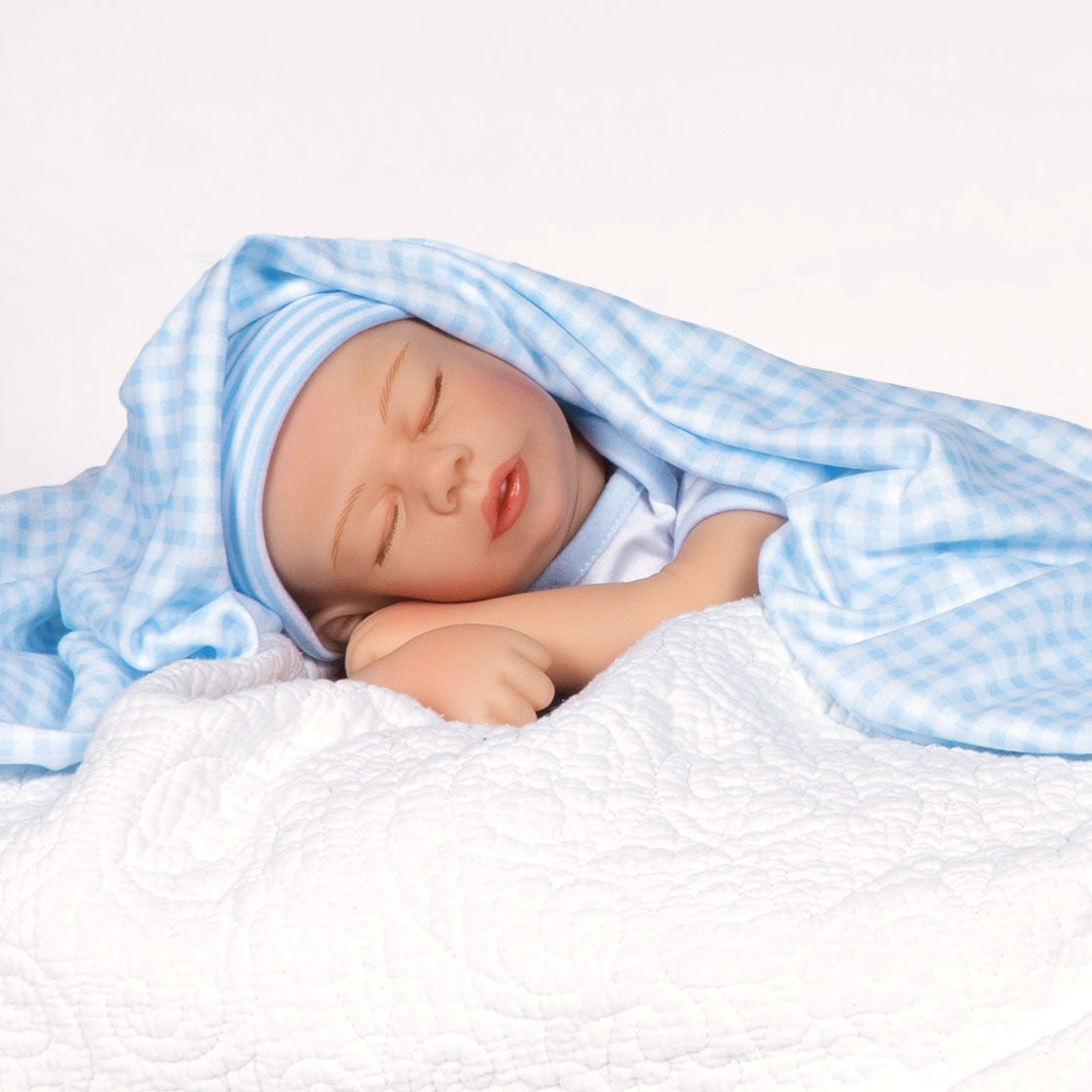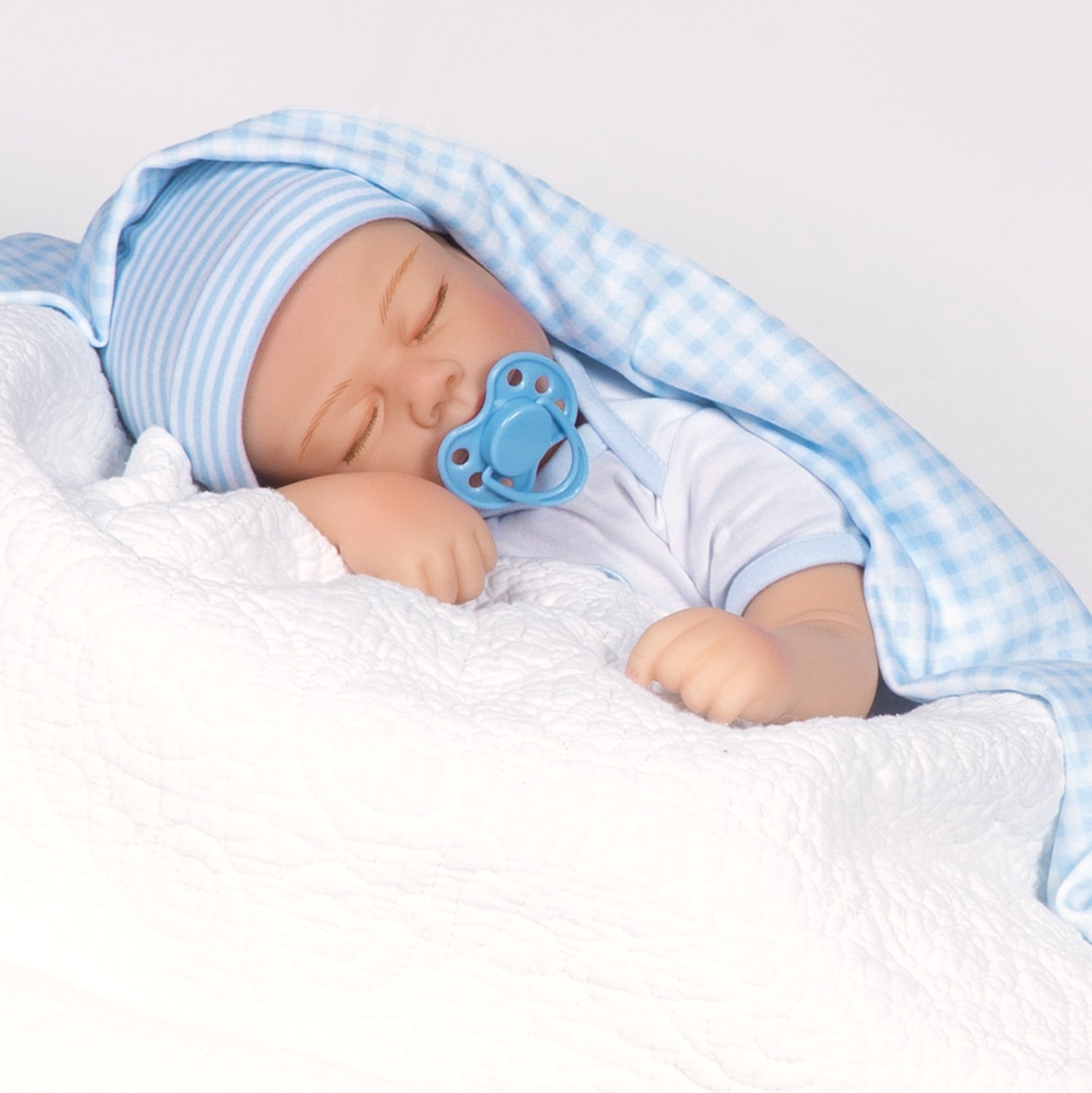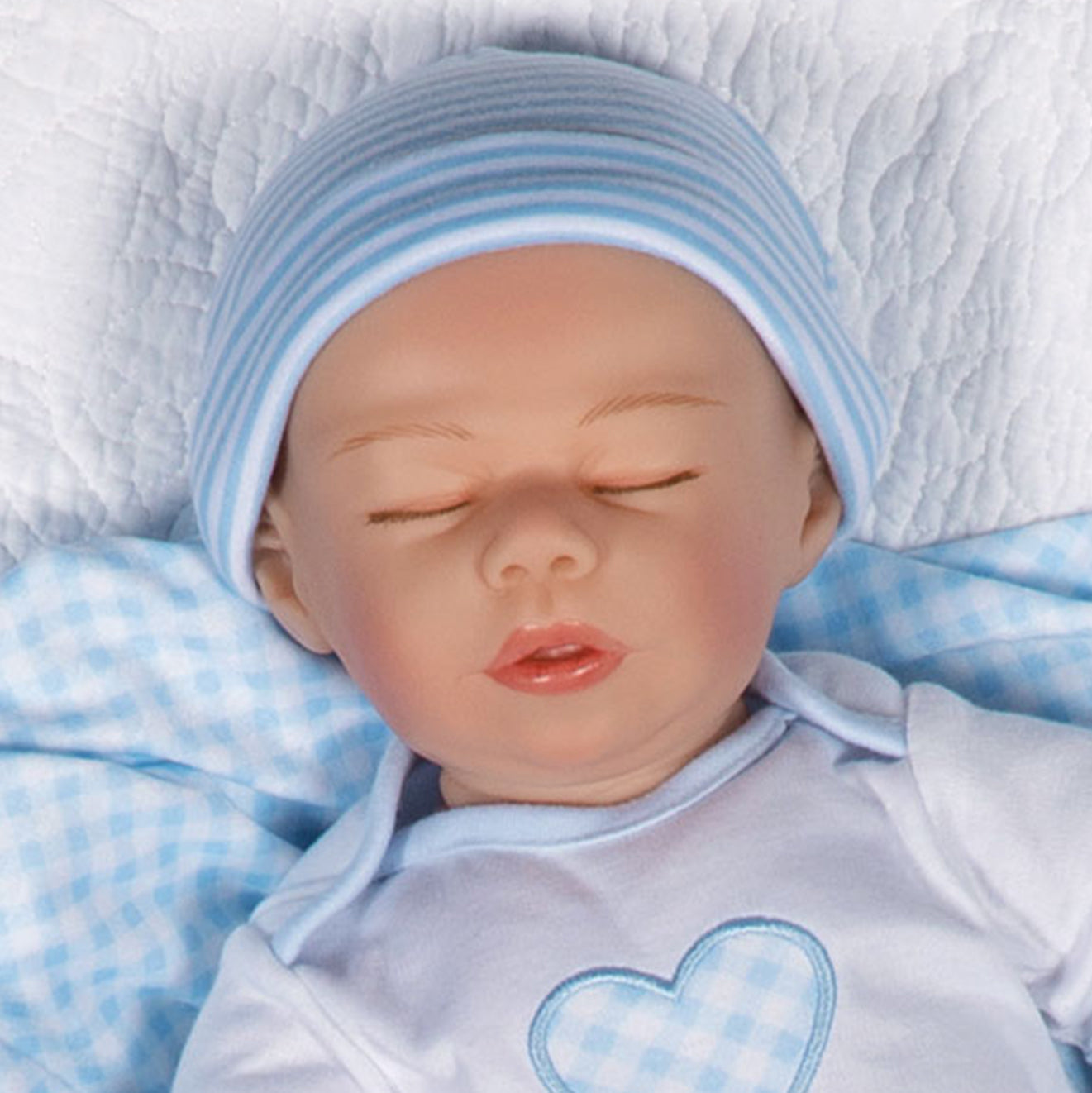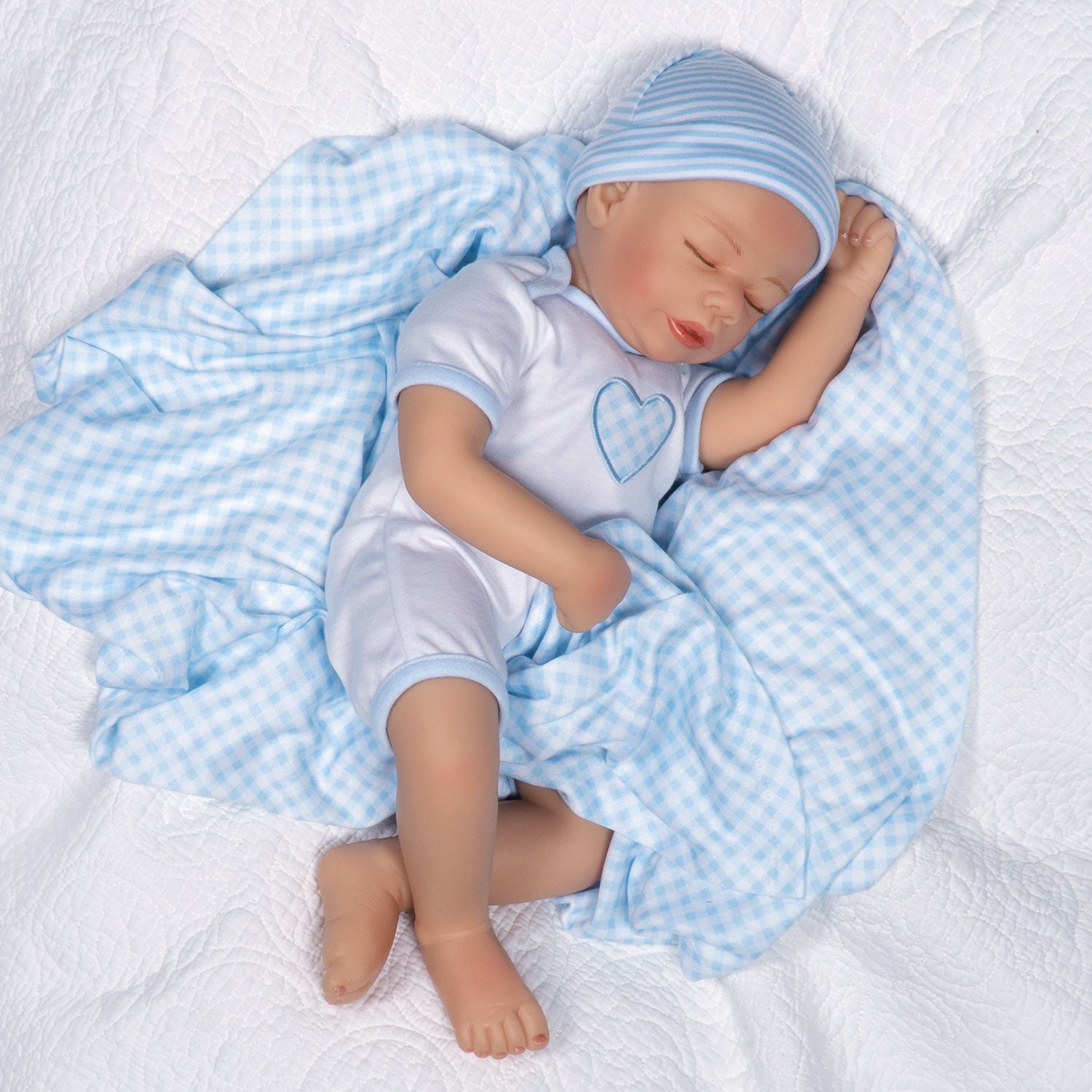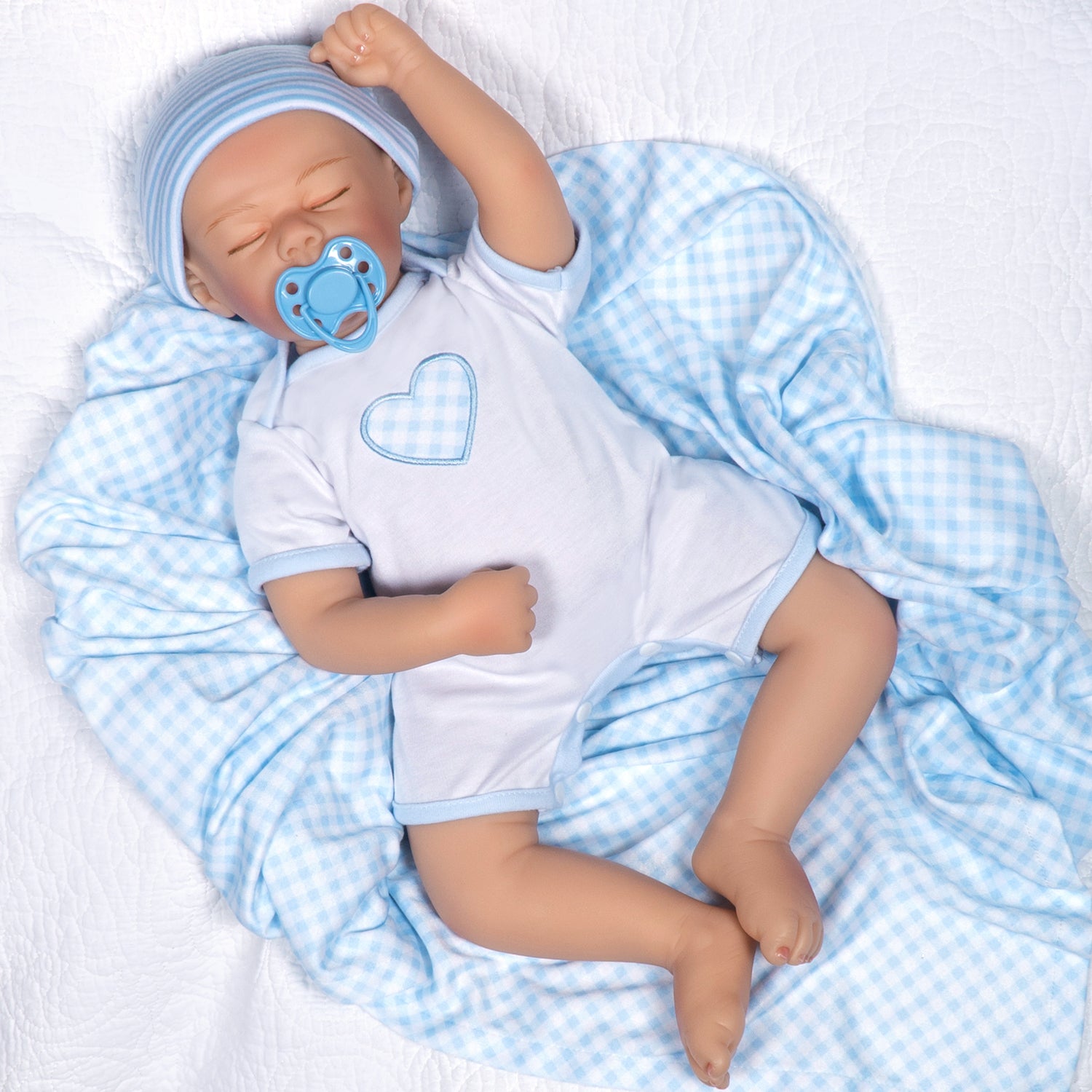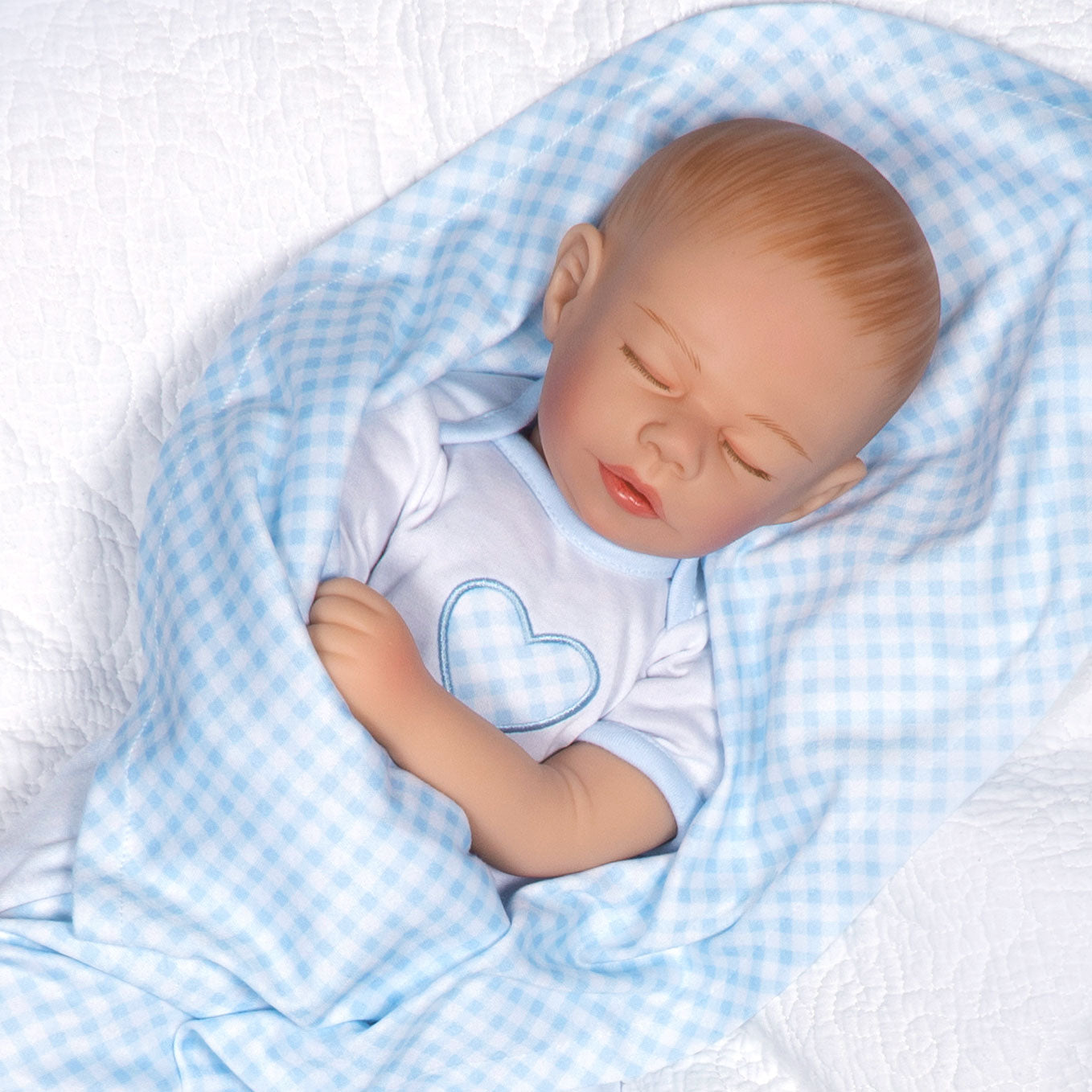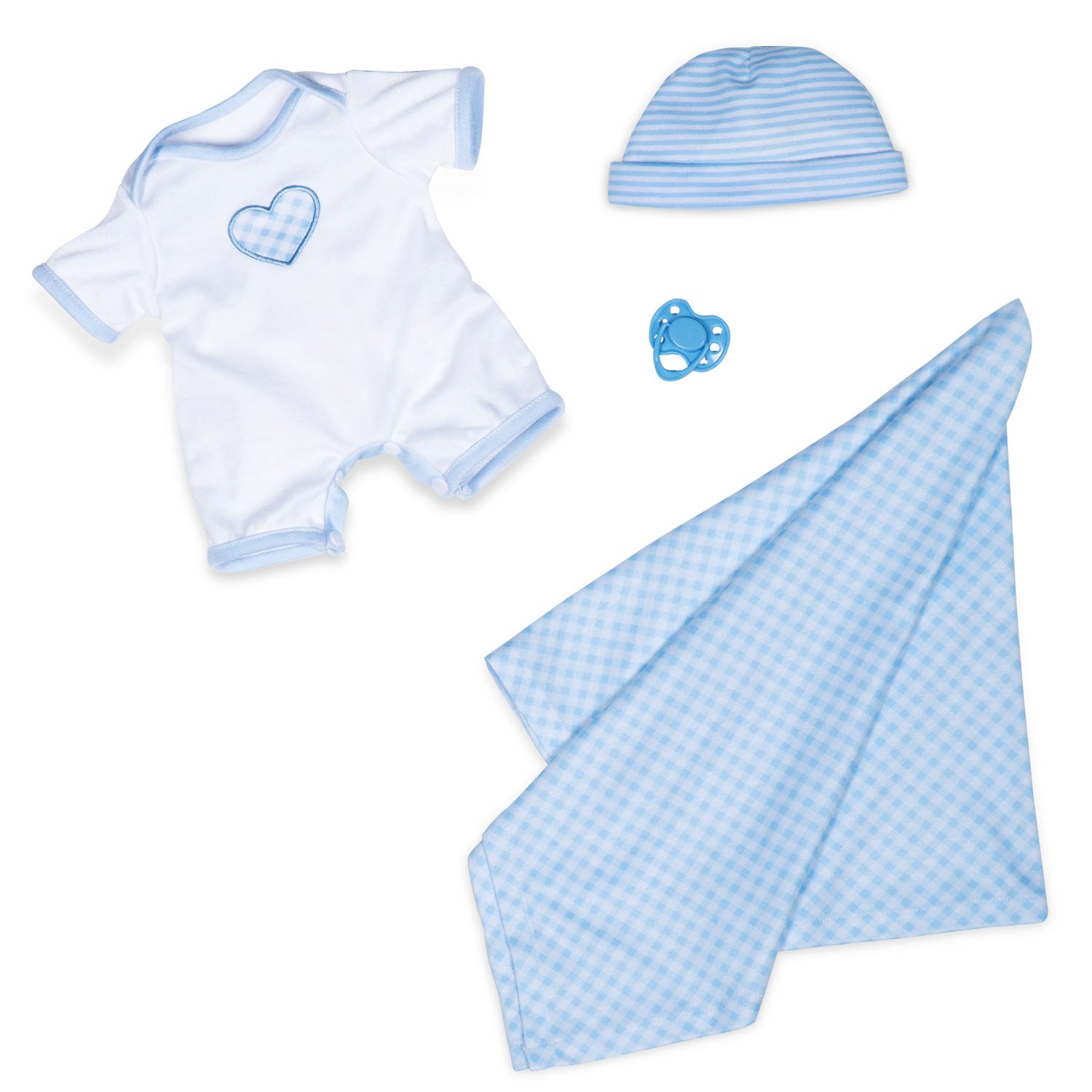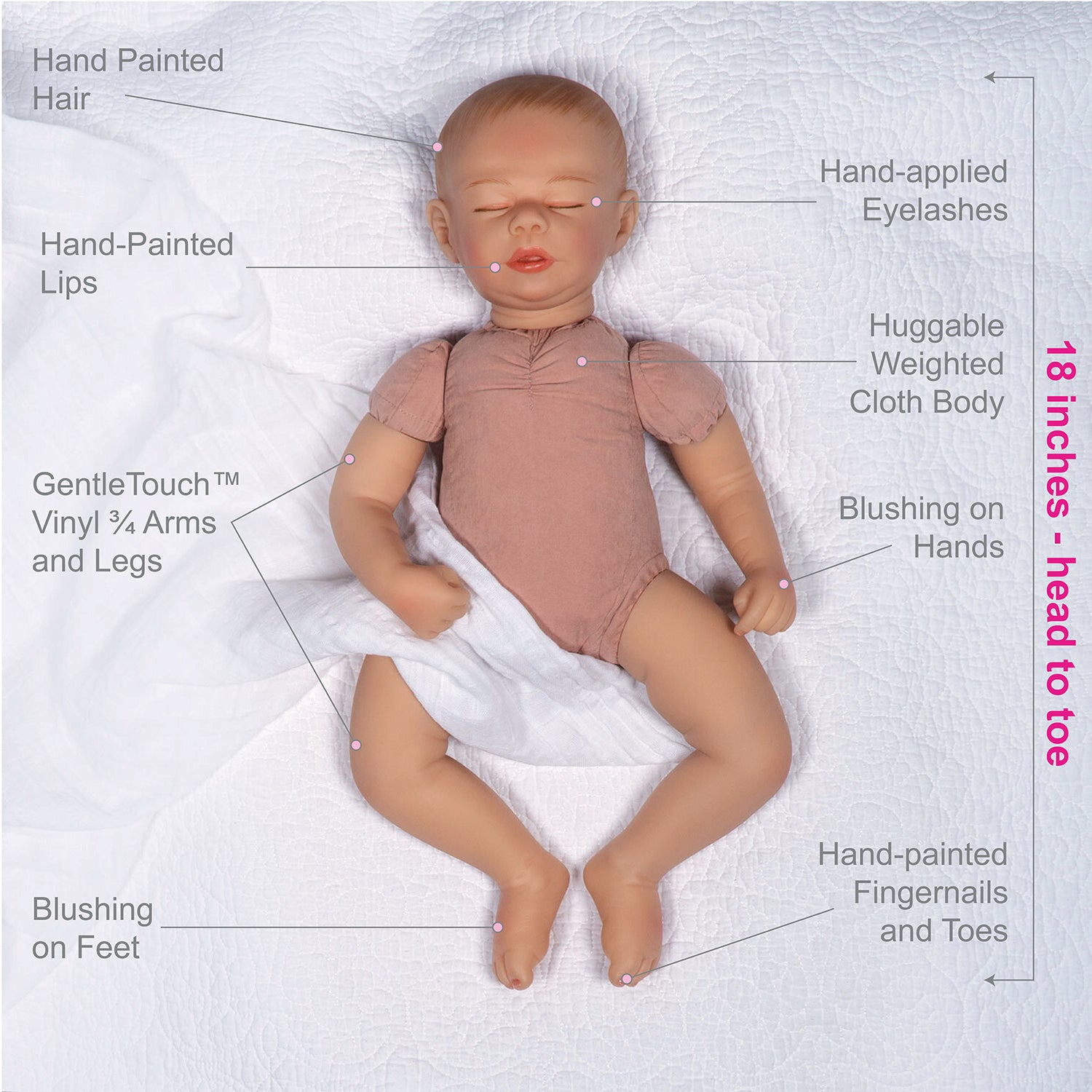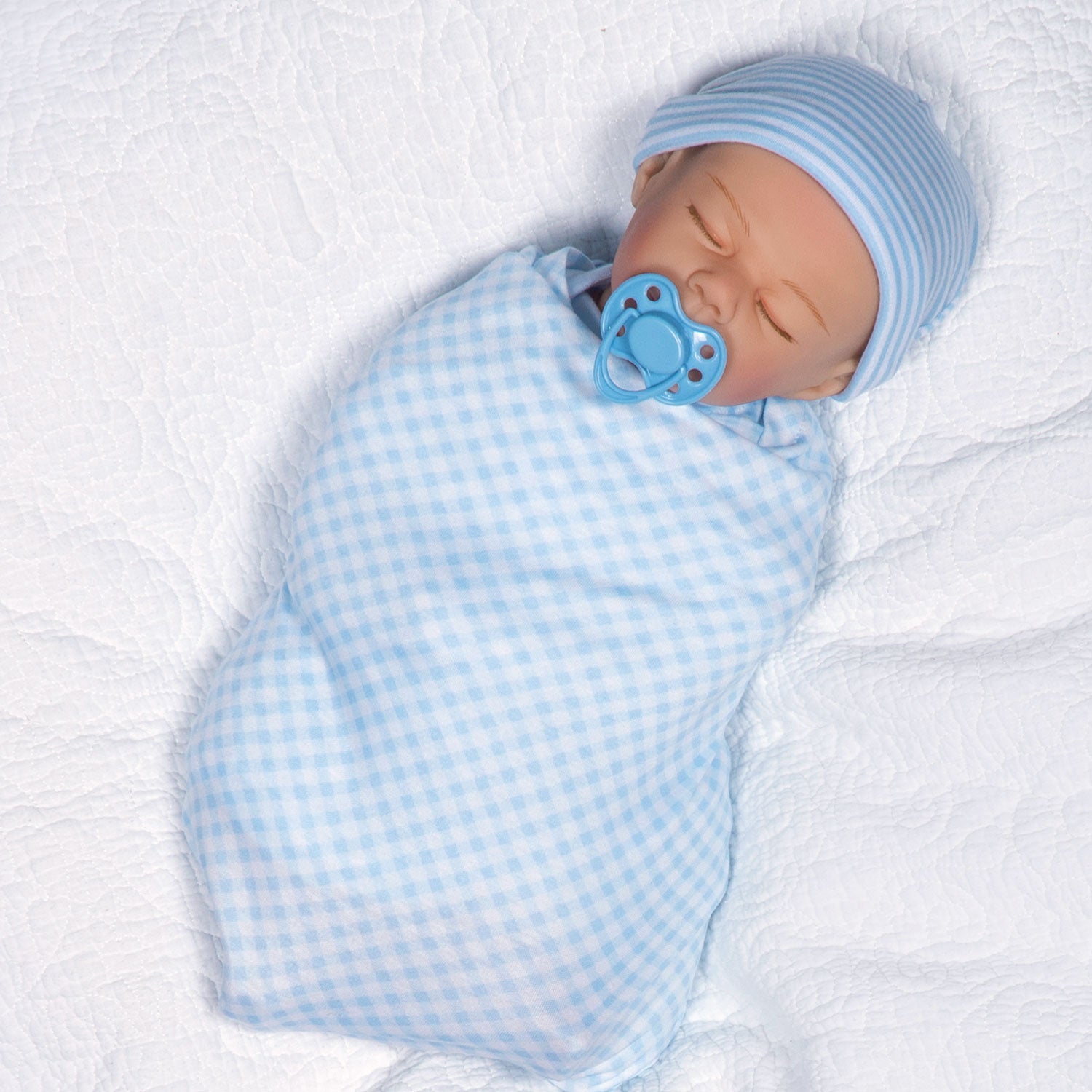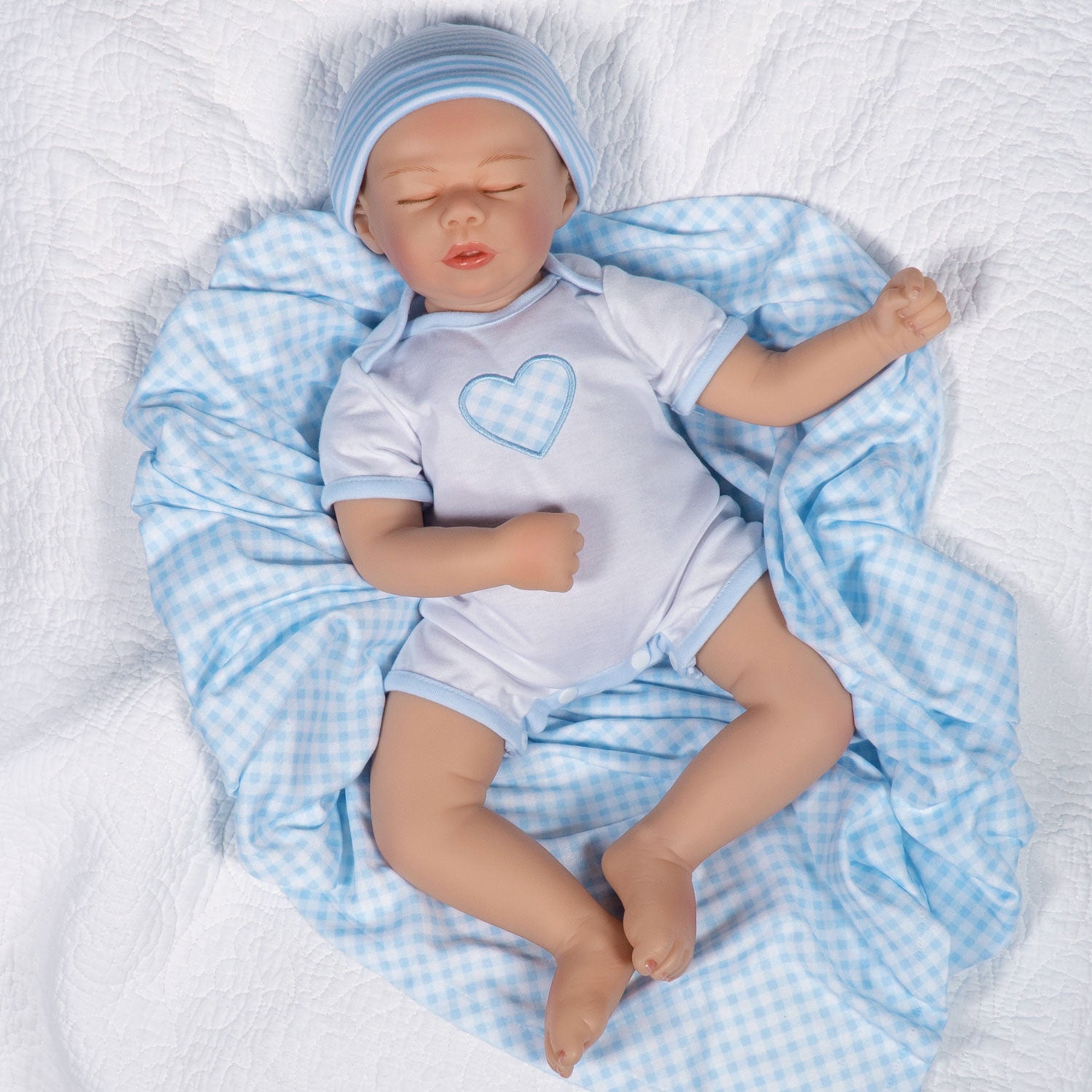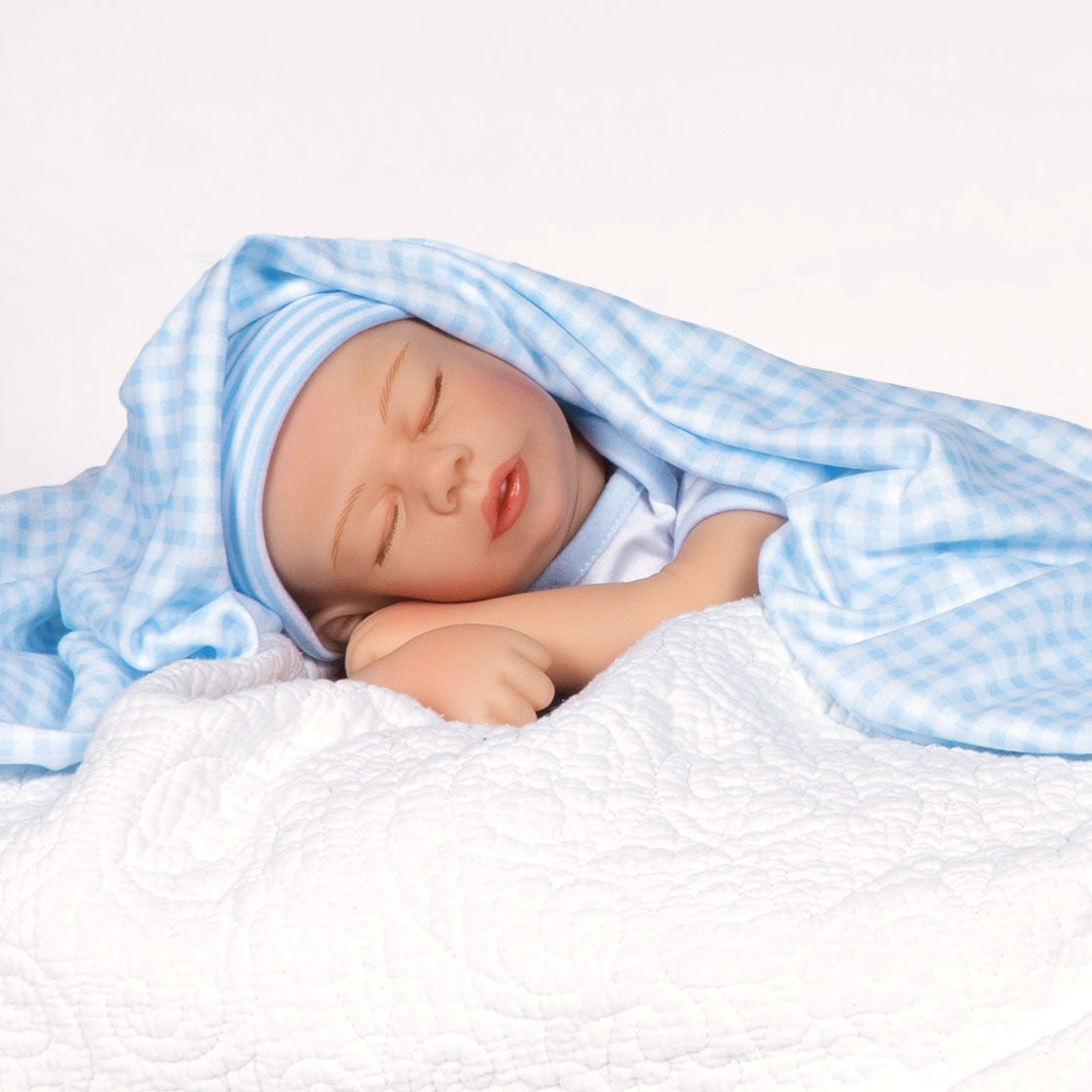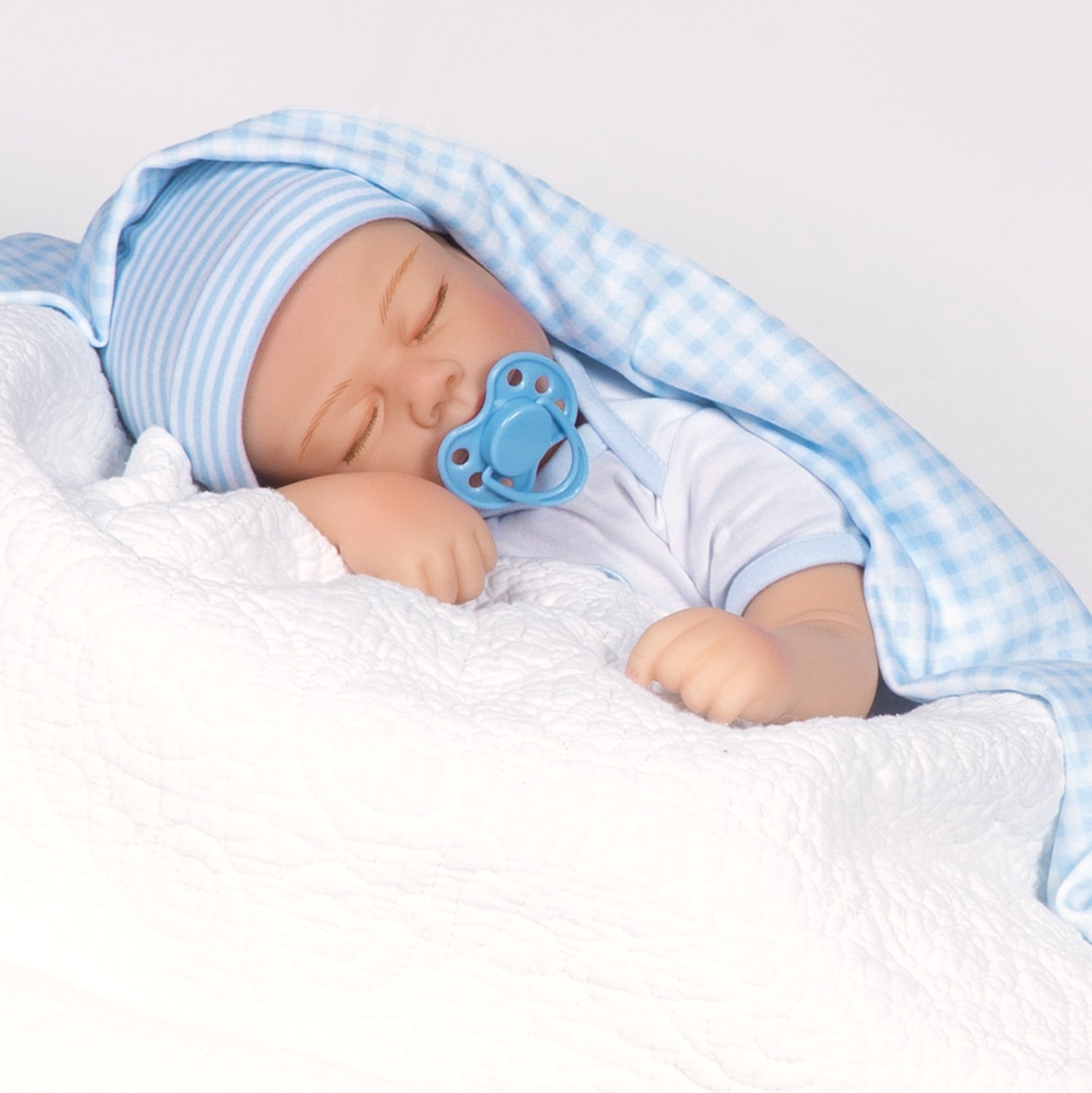 Checked Out 💤
Paradise Galleries Checked Out is a good sleeper! Your heart will melt watching him drift off to a dreamy night's sleep. He can't wait to napping in your arms!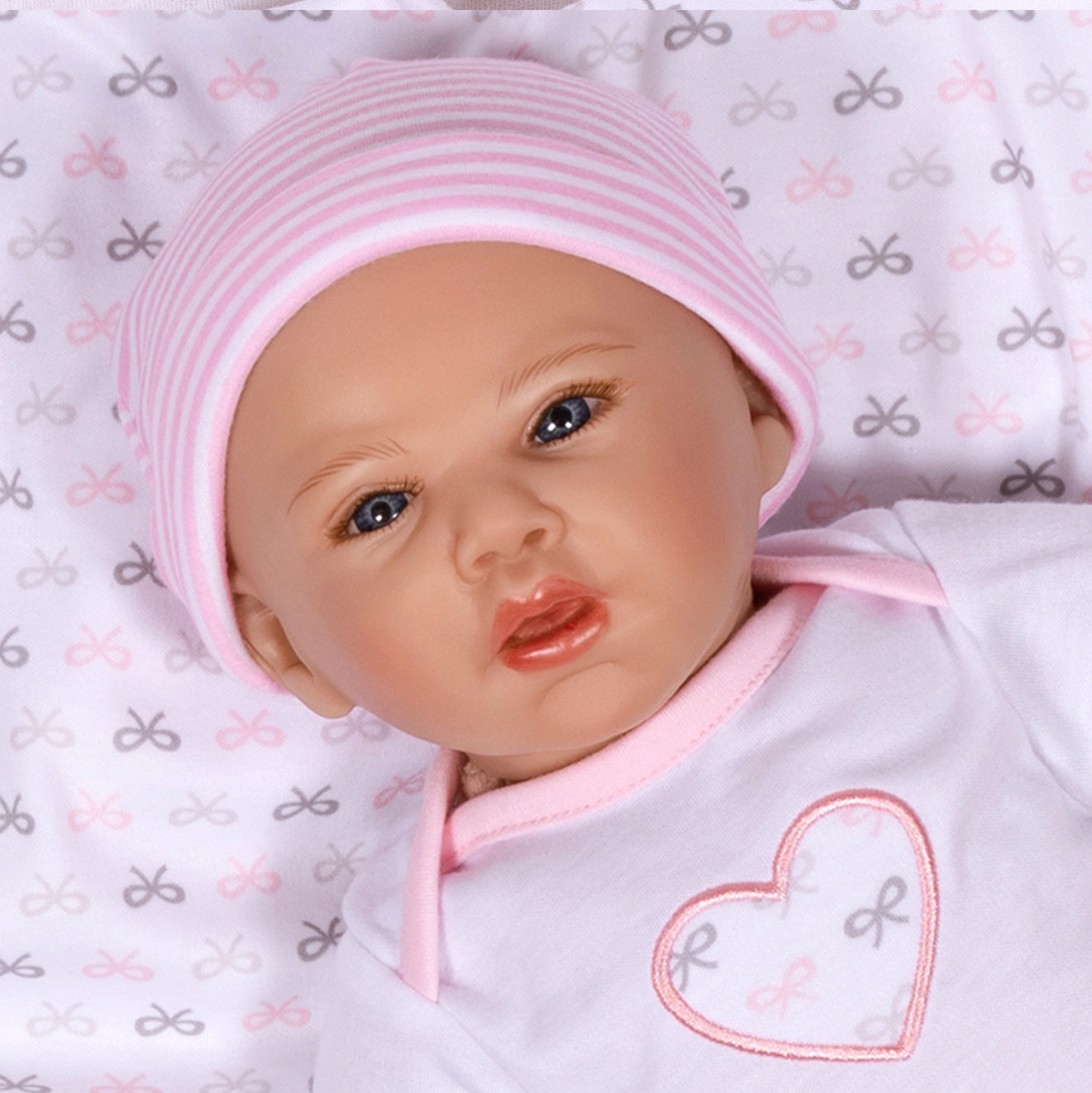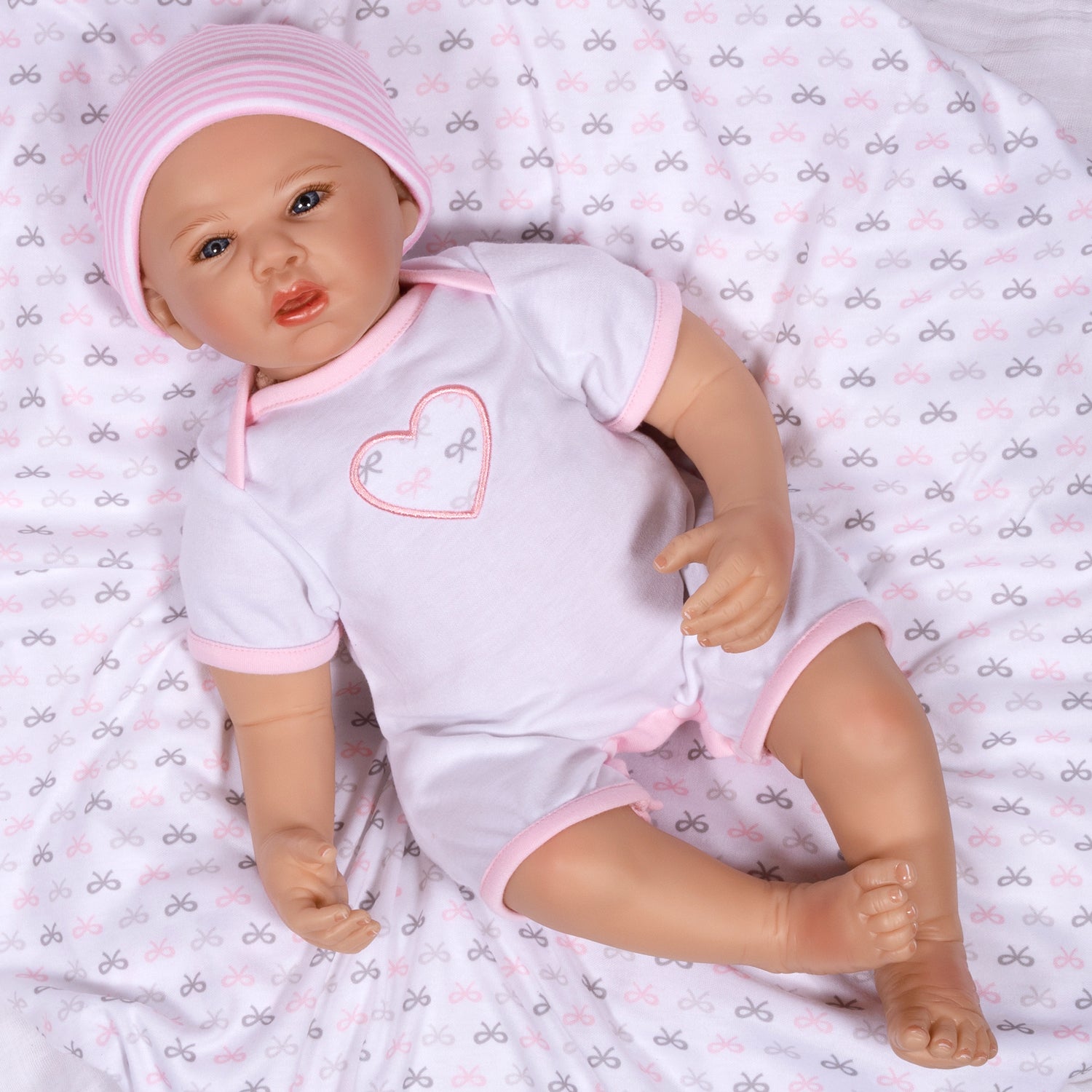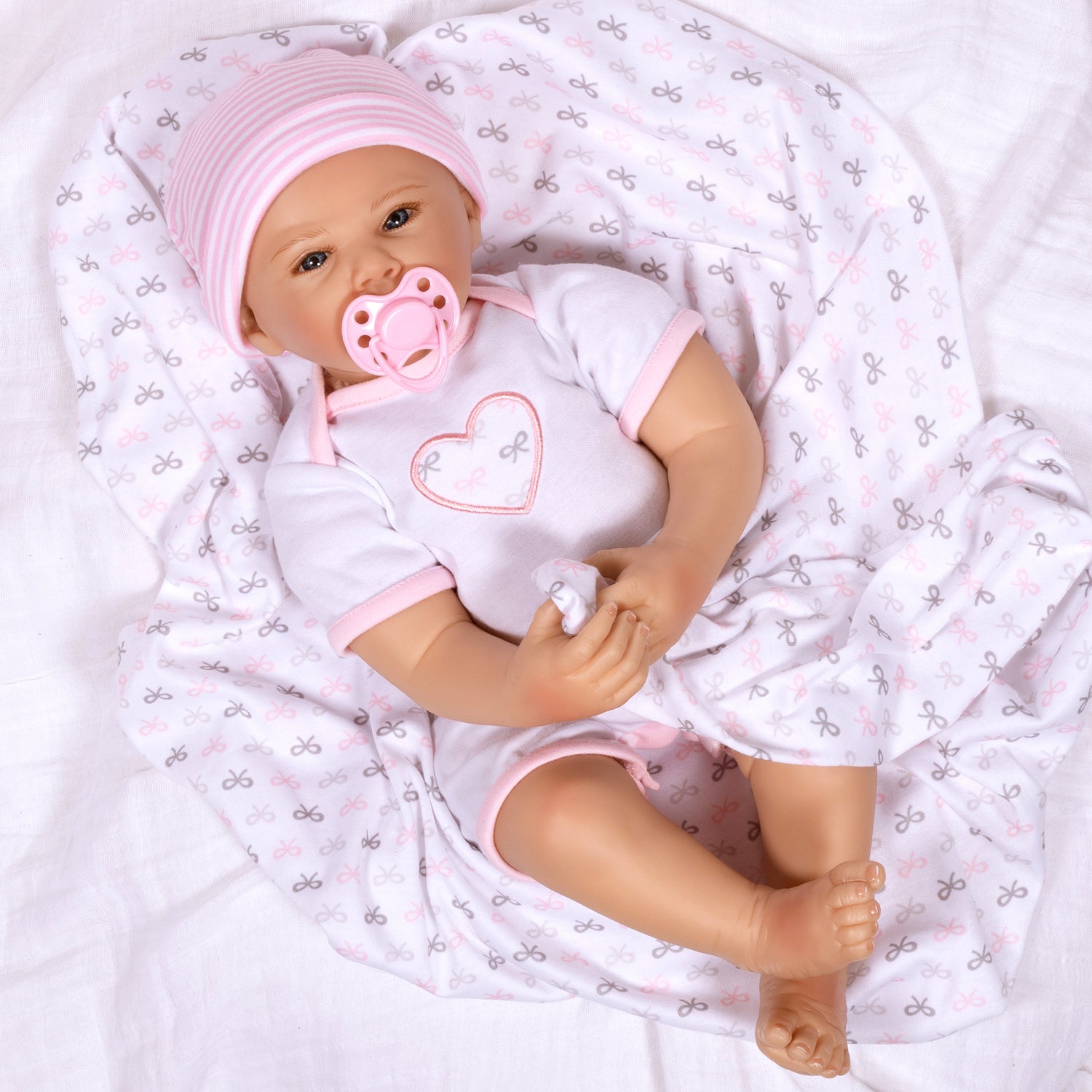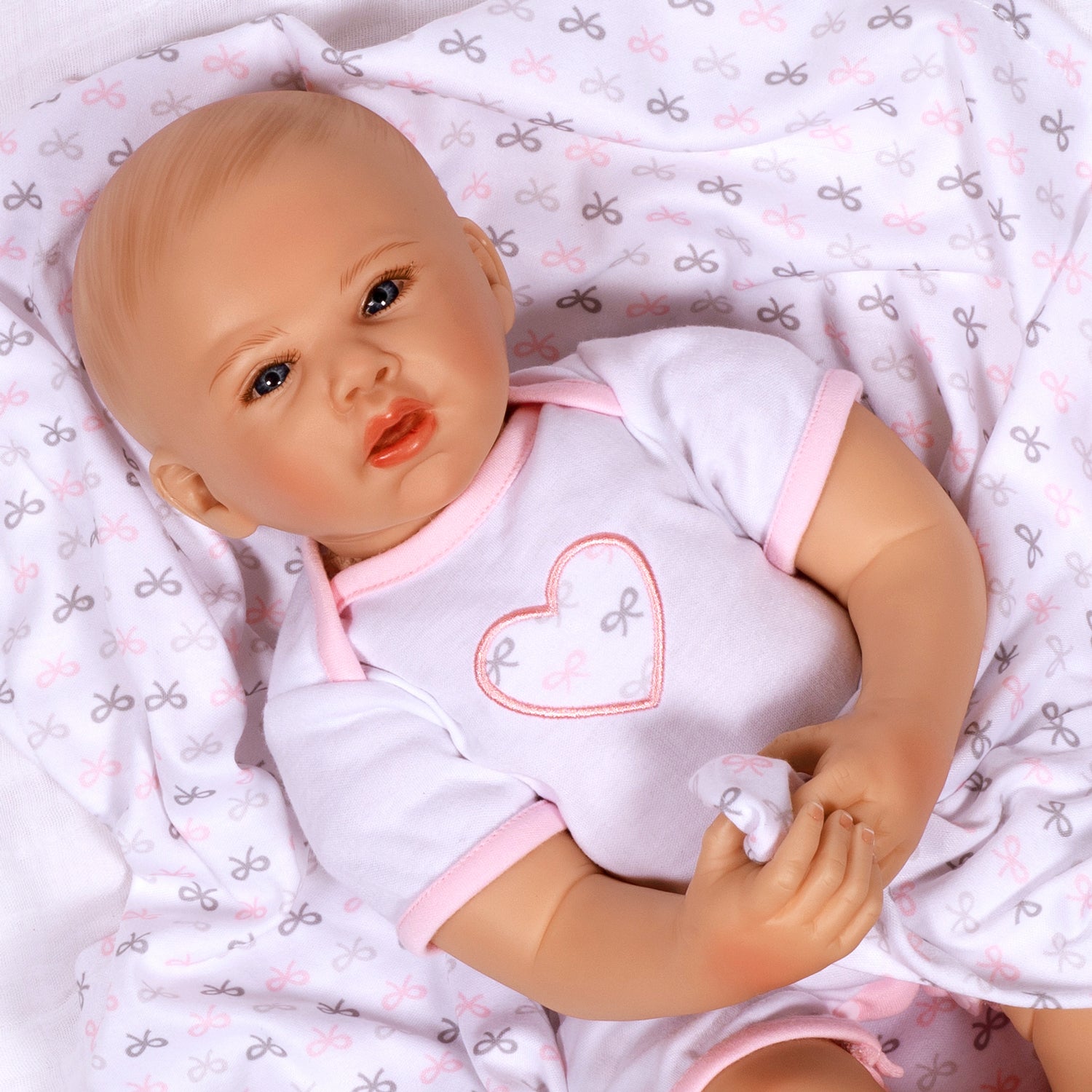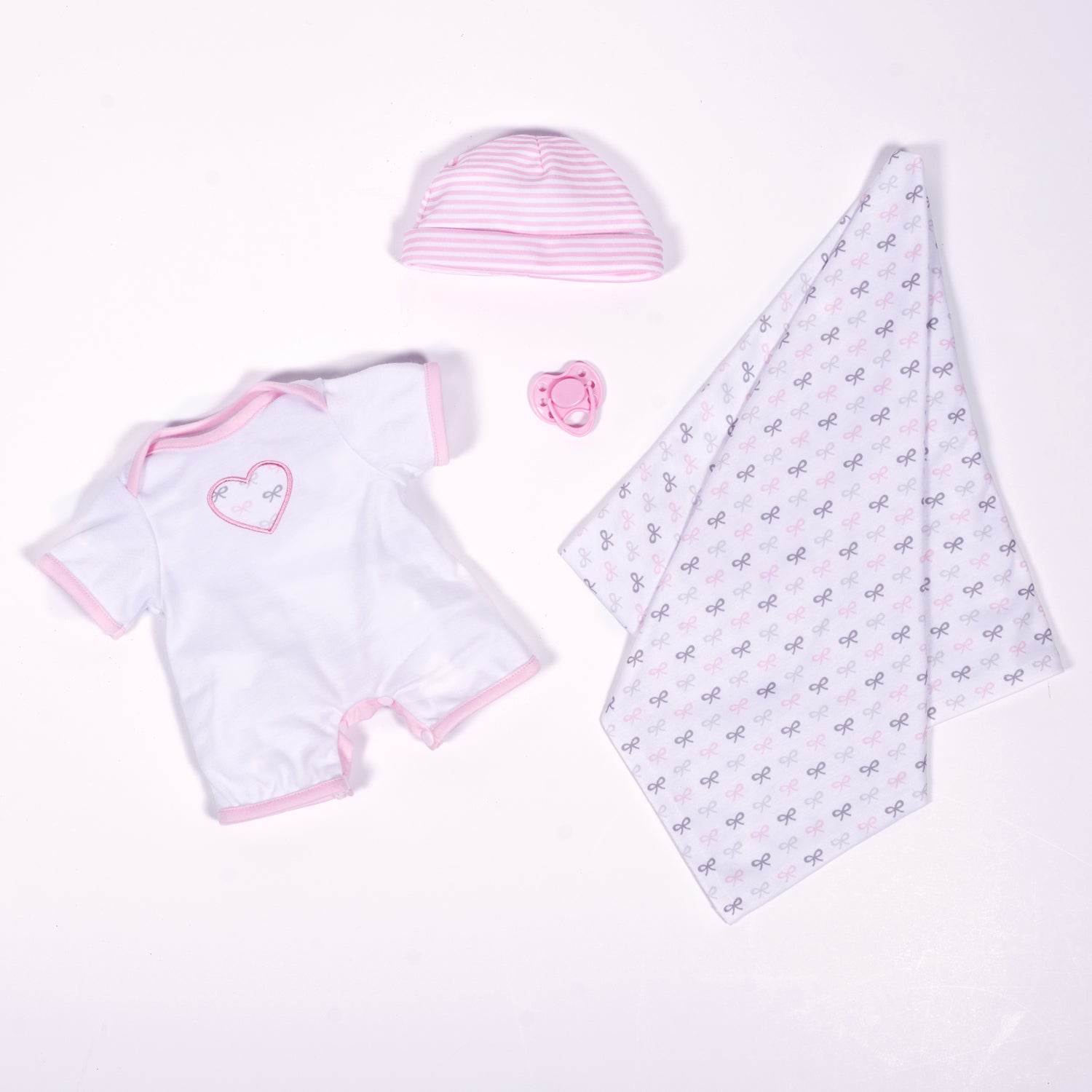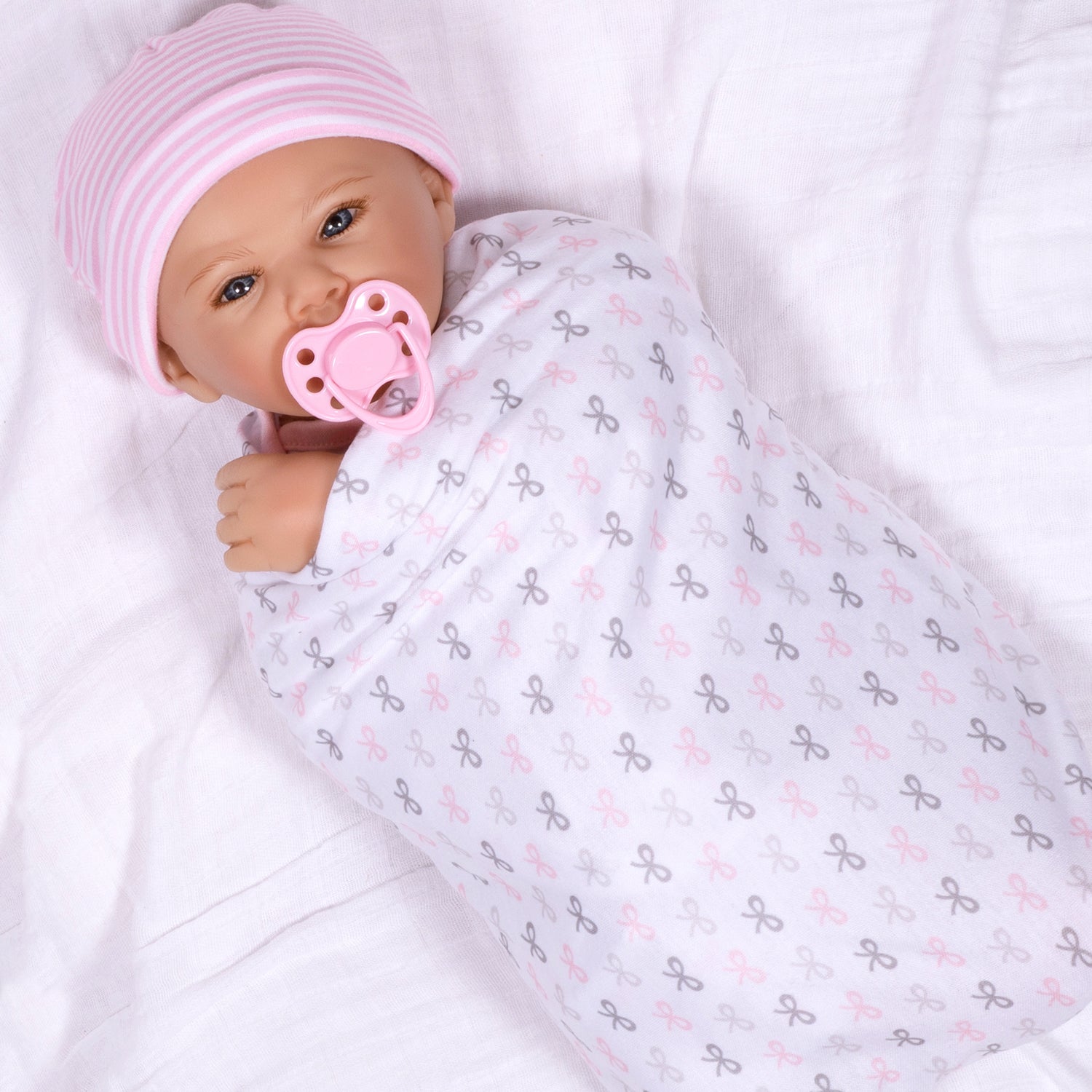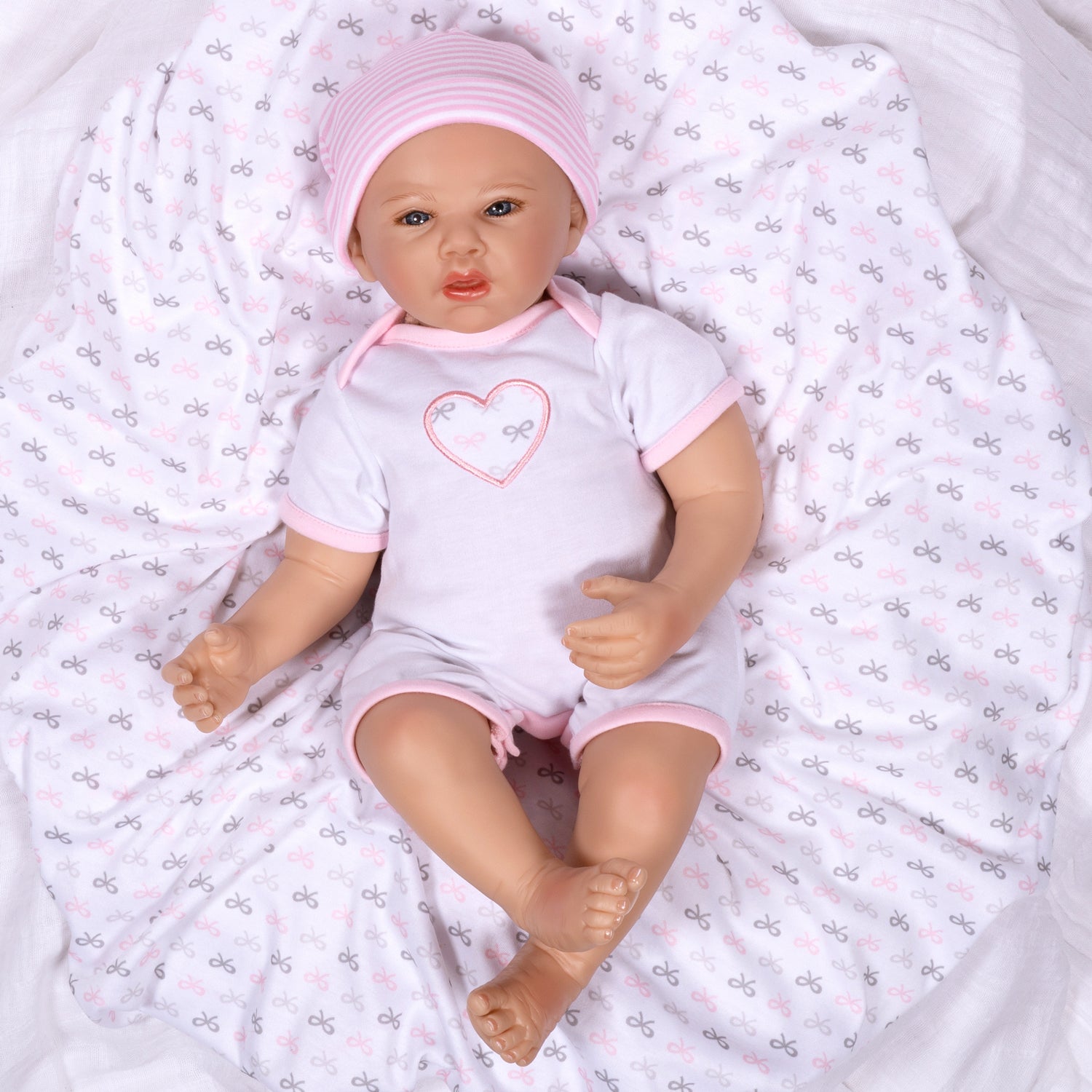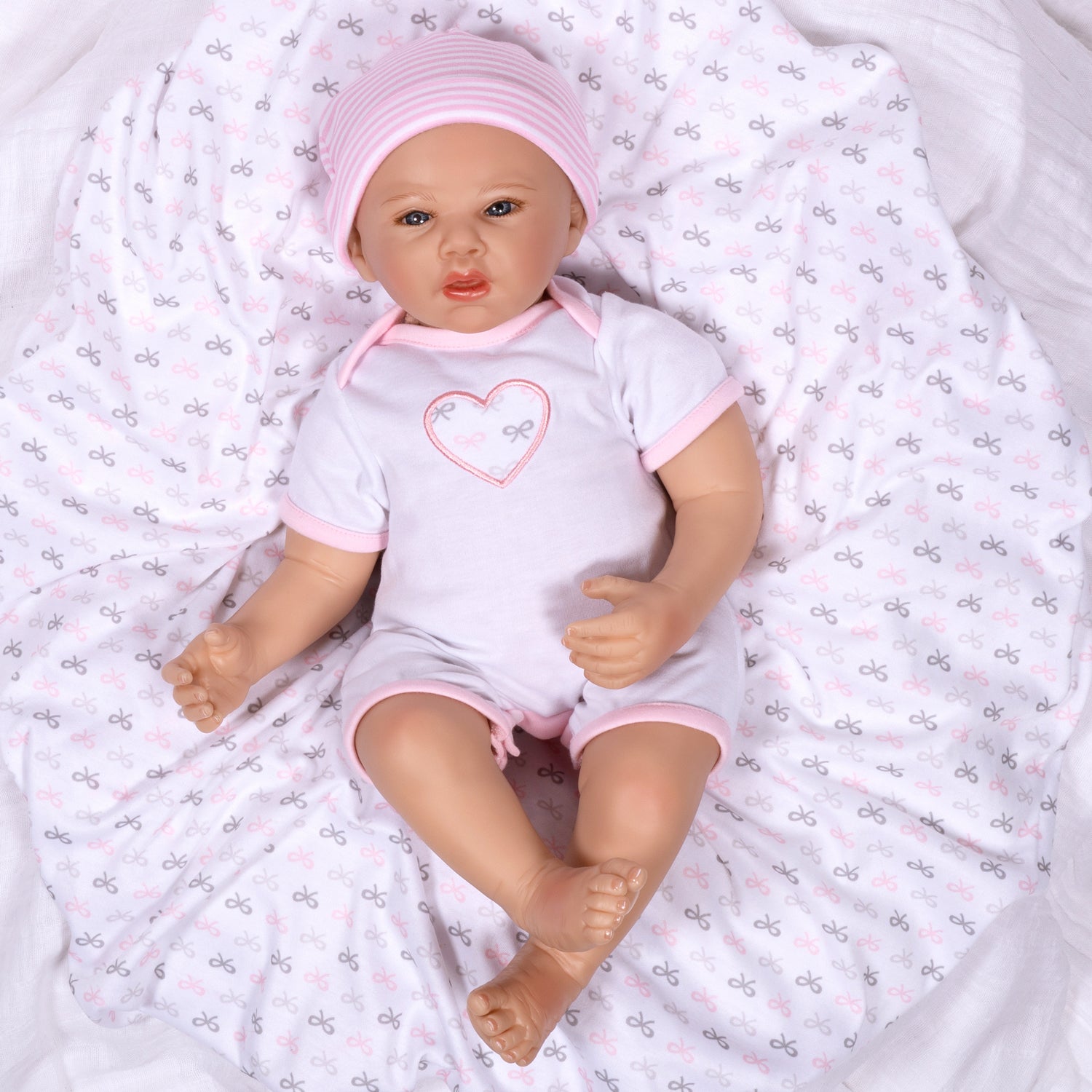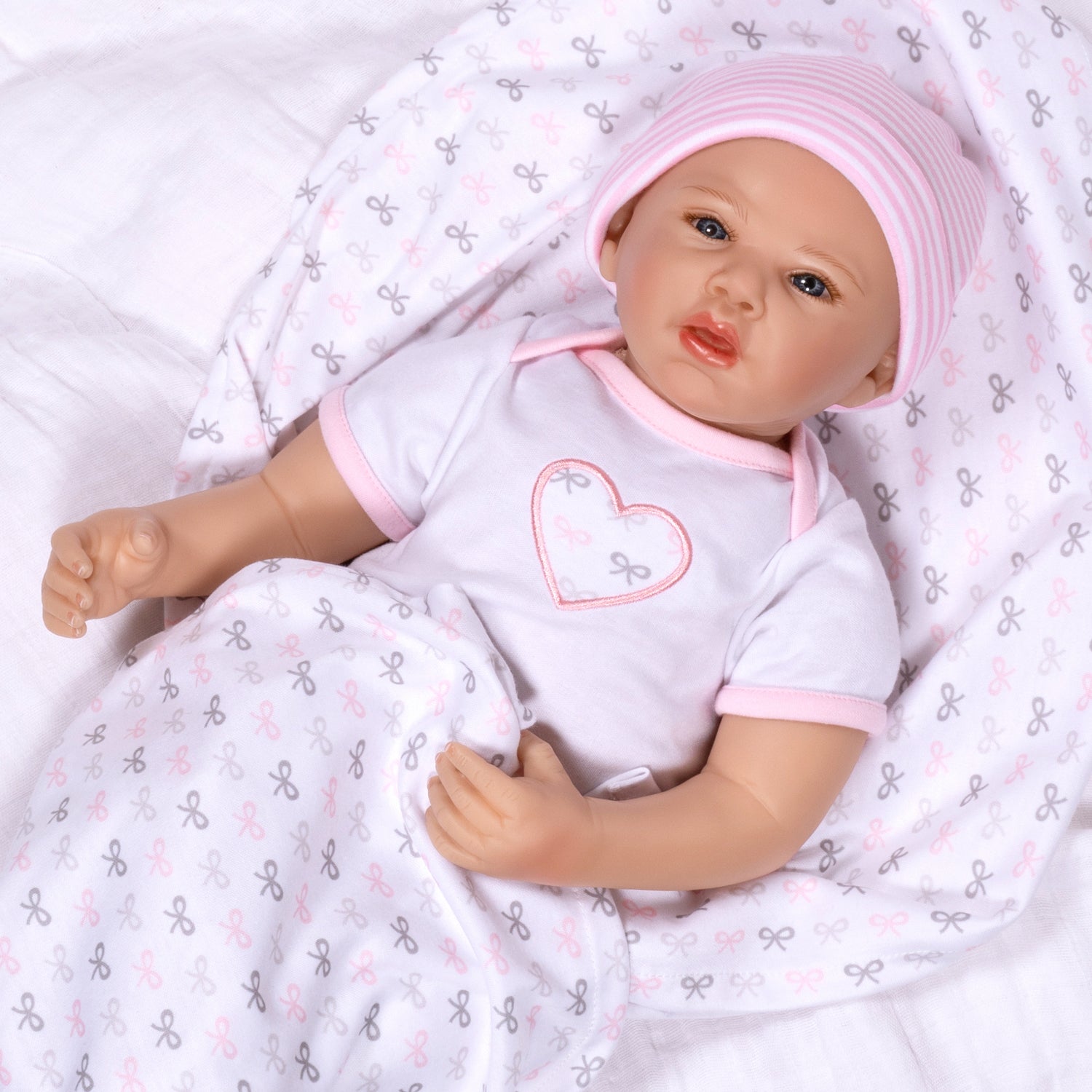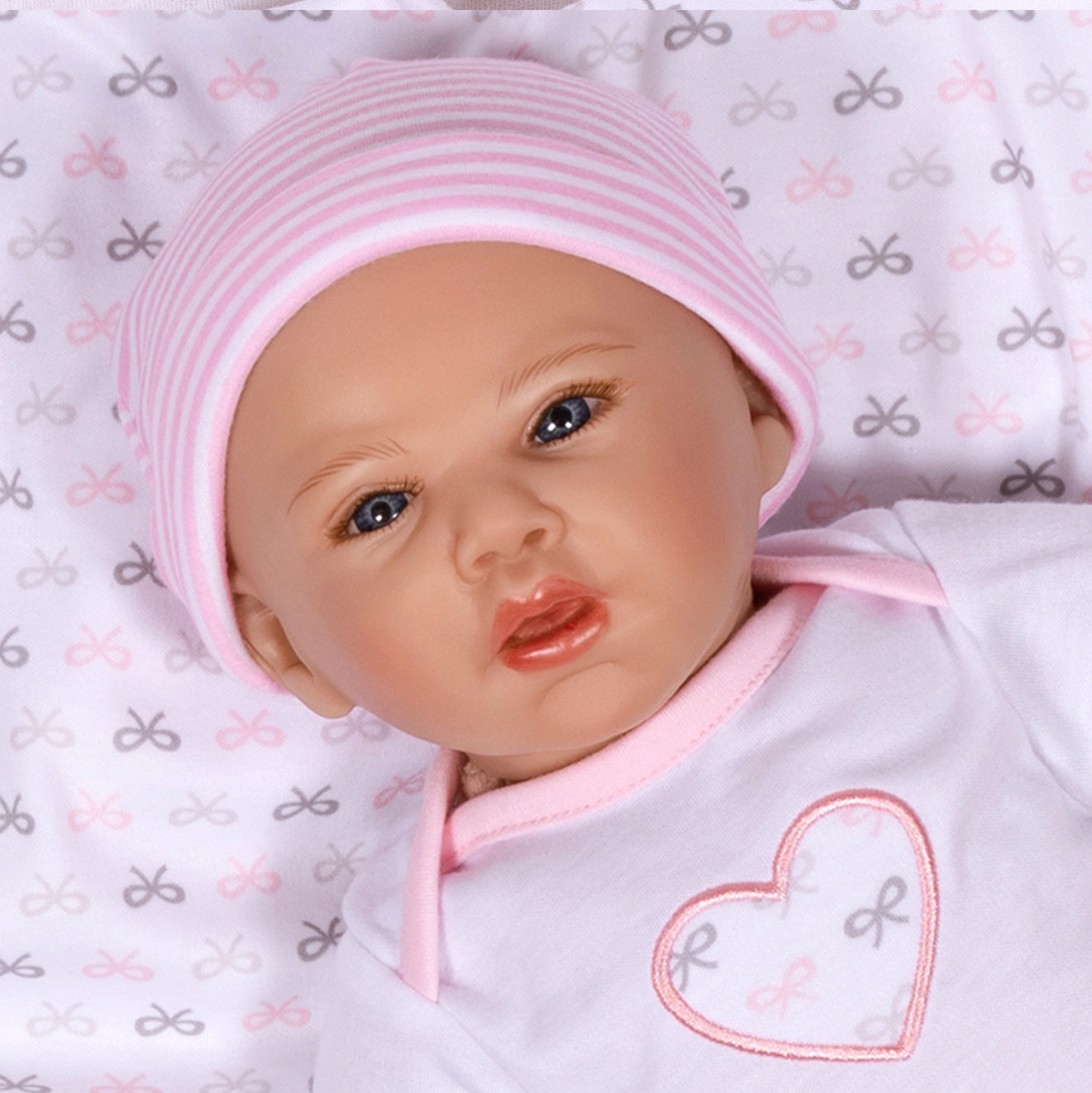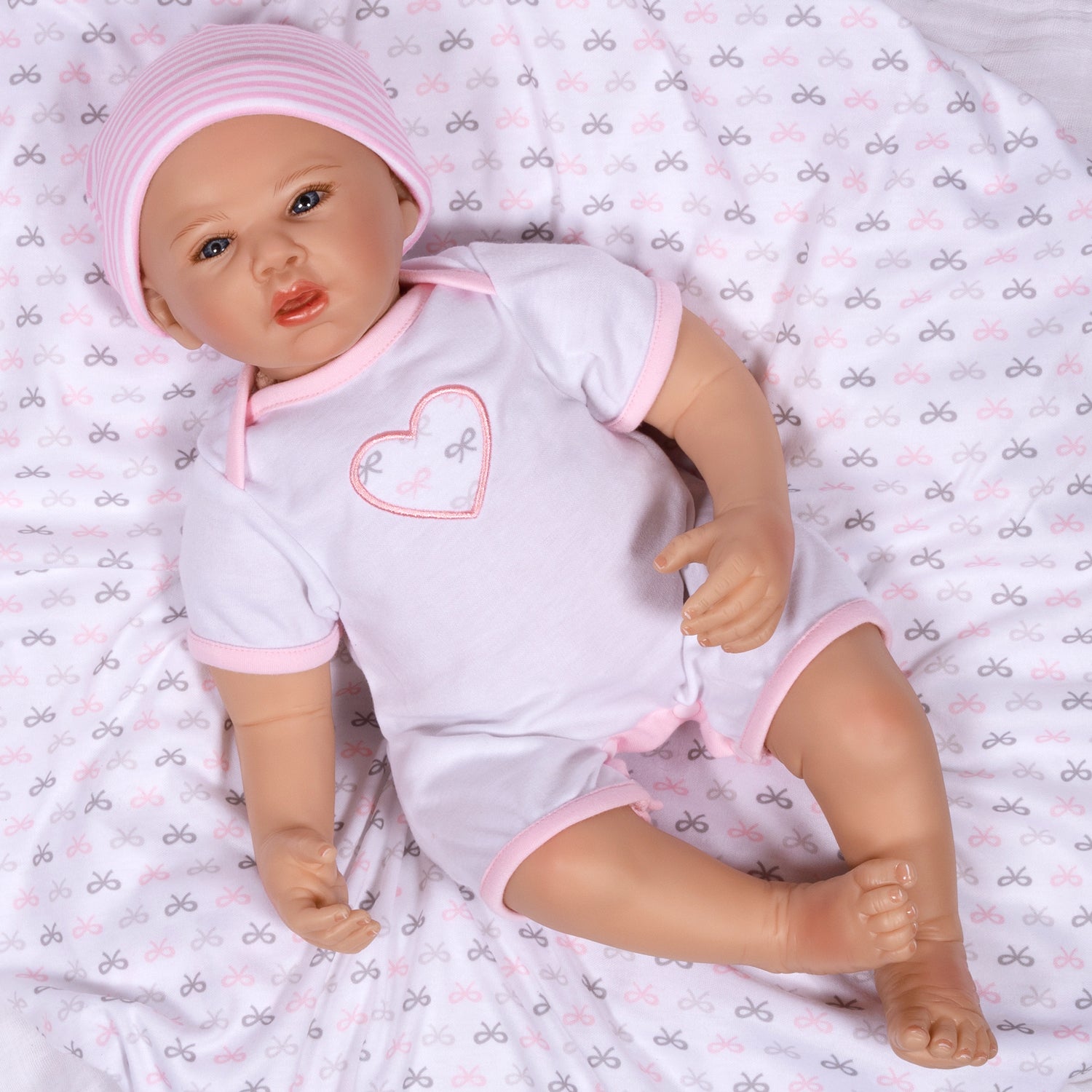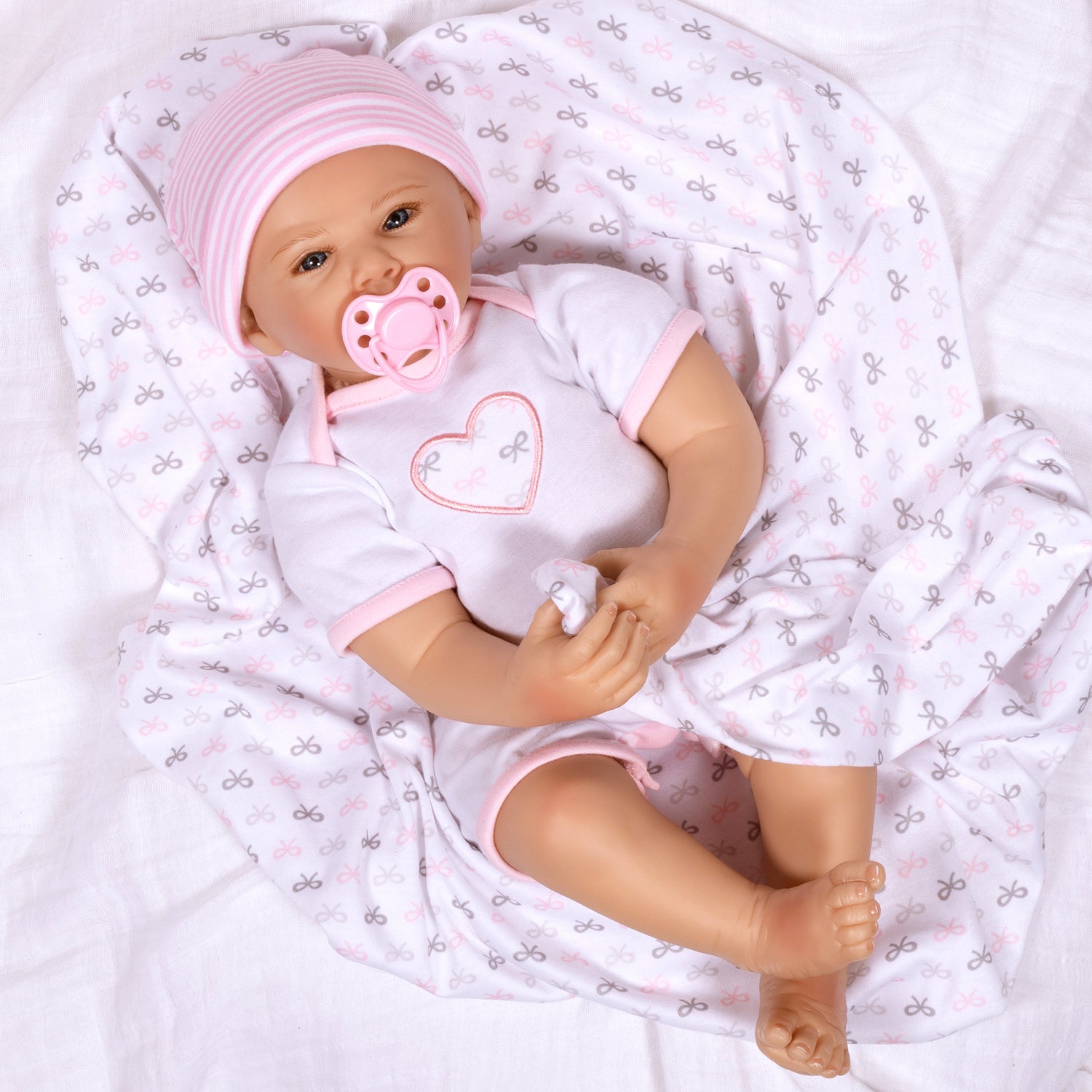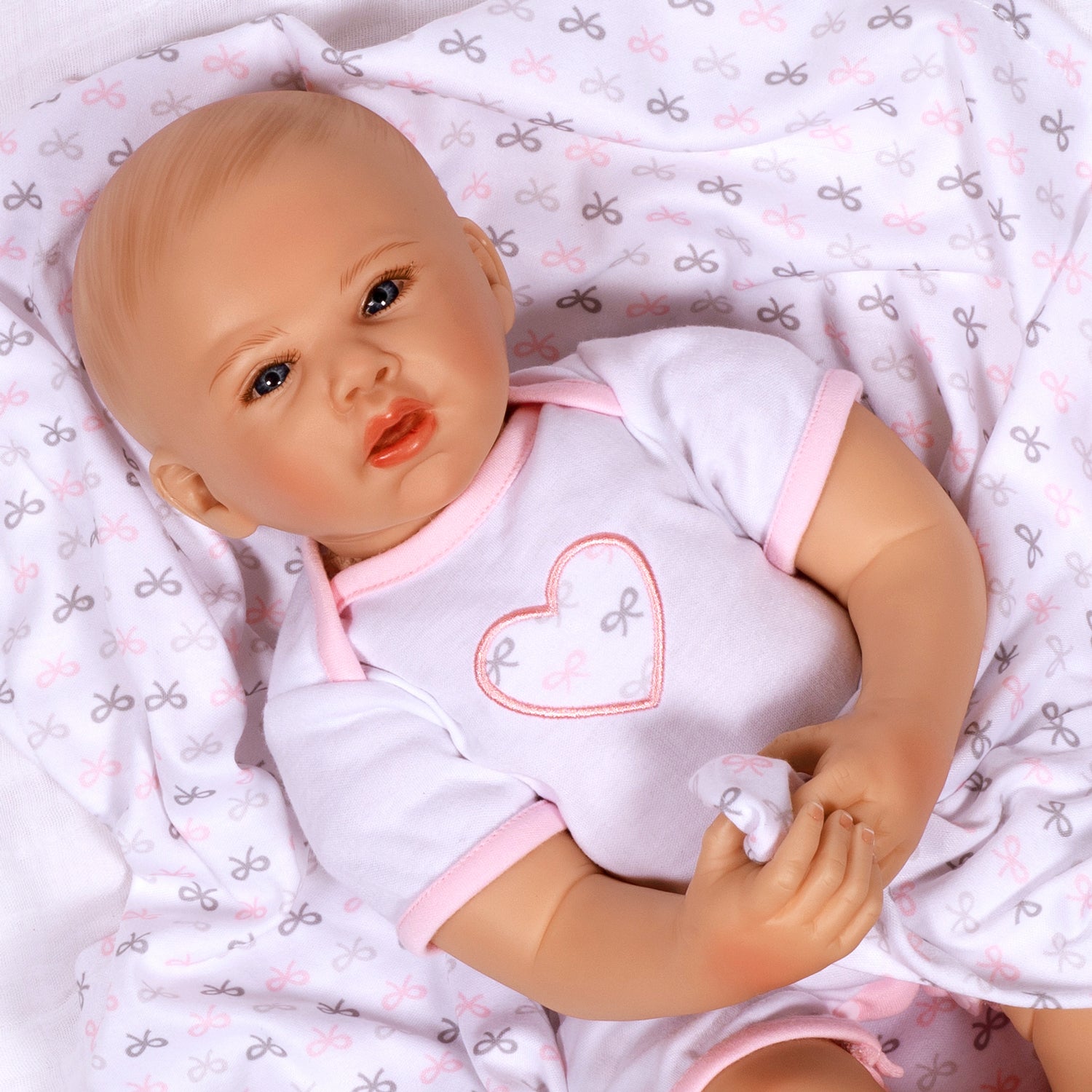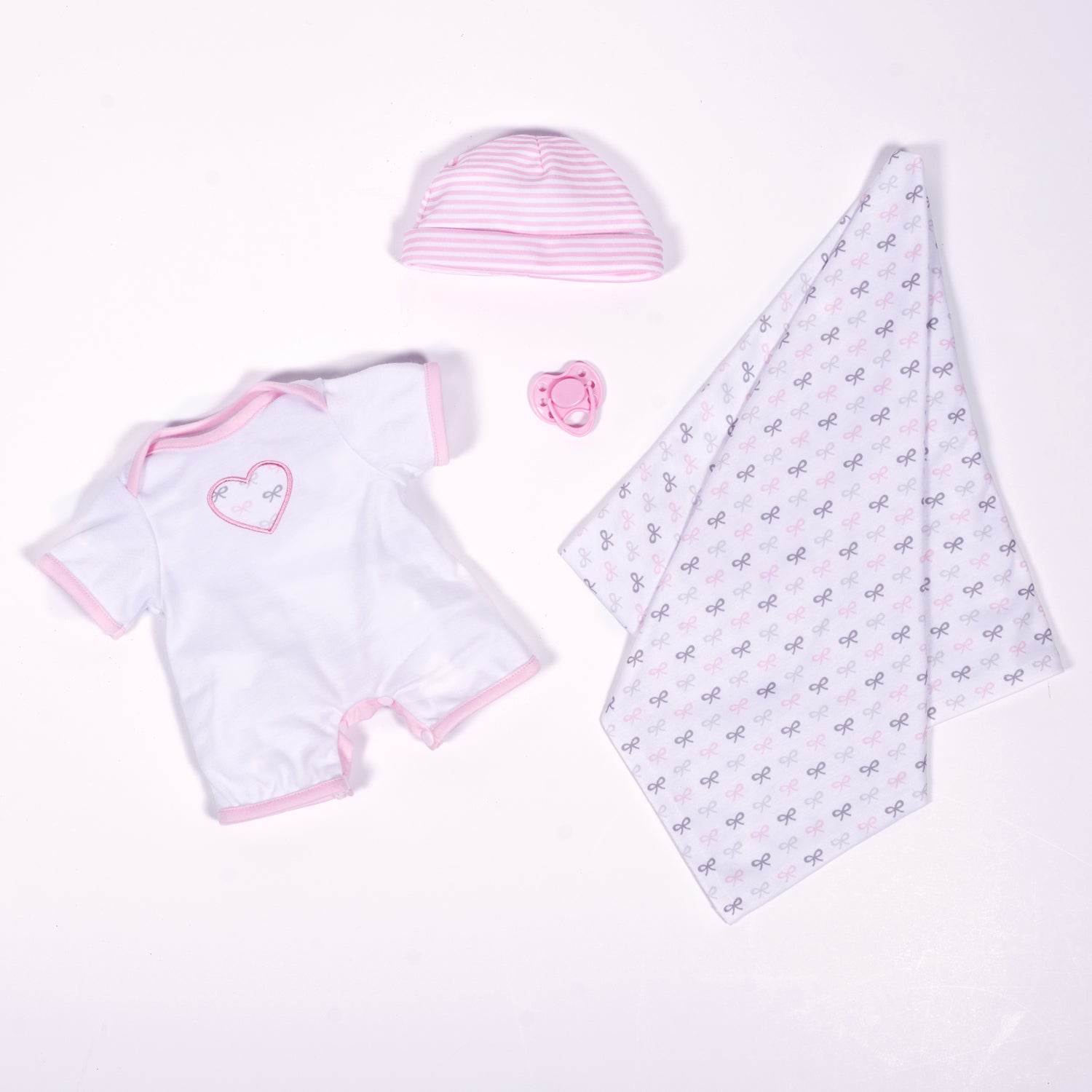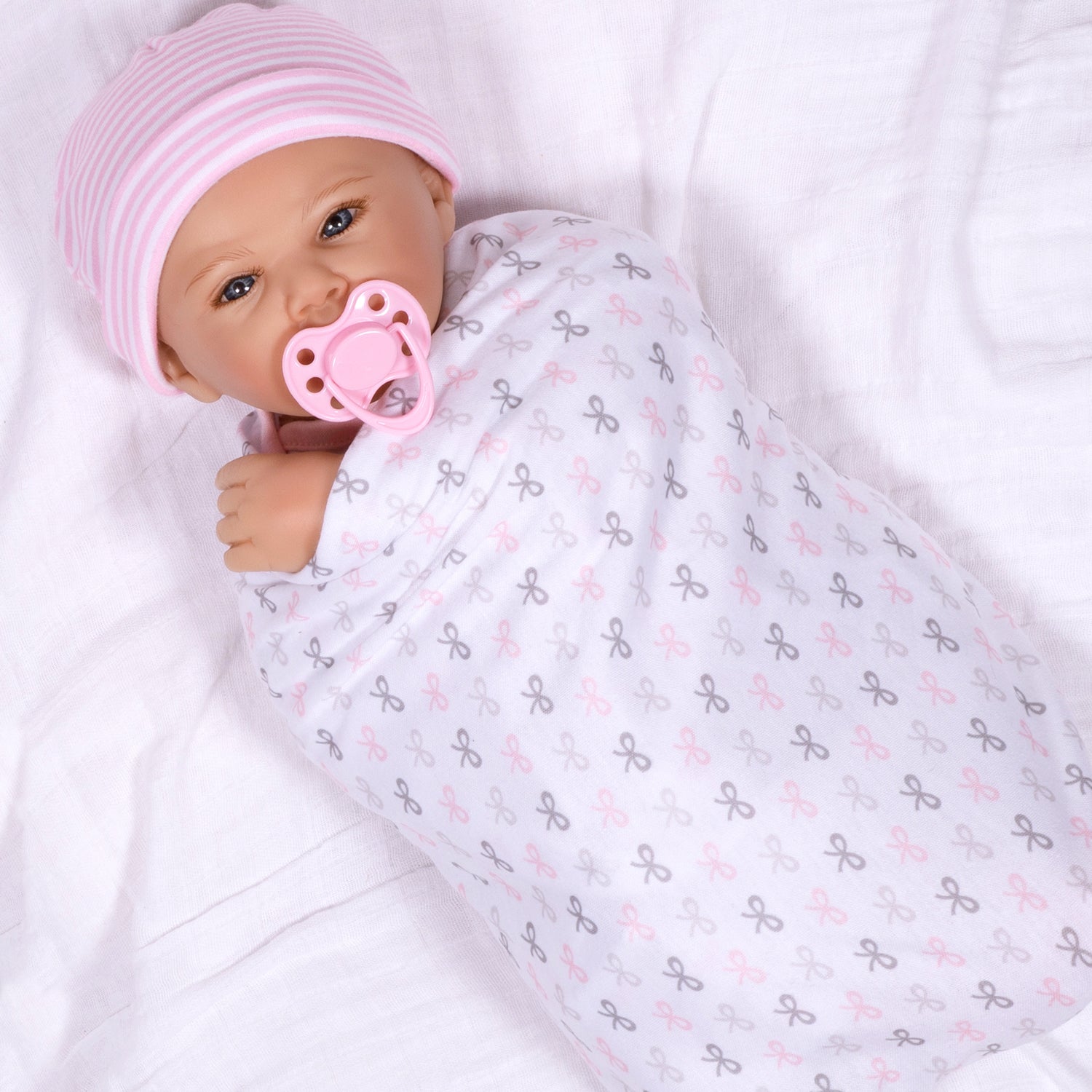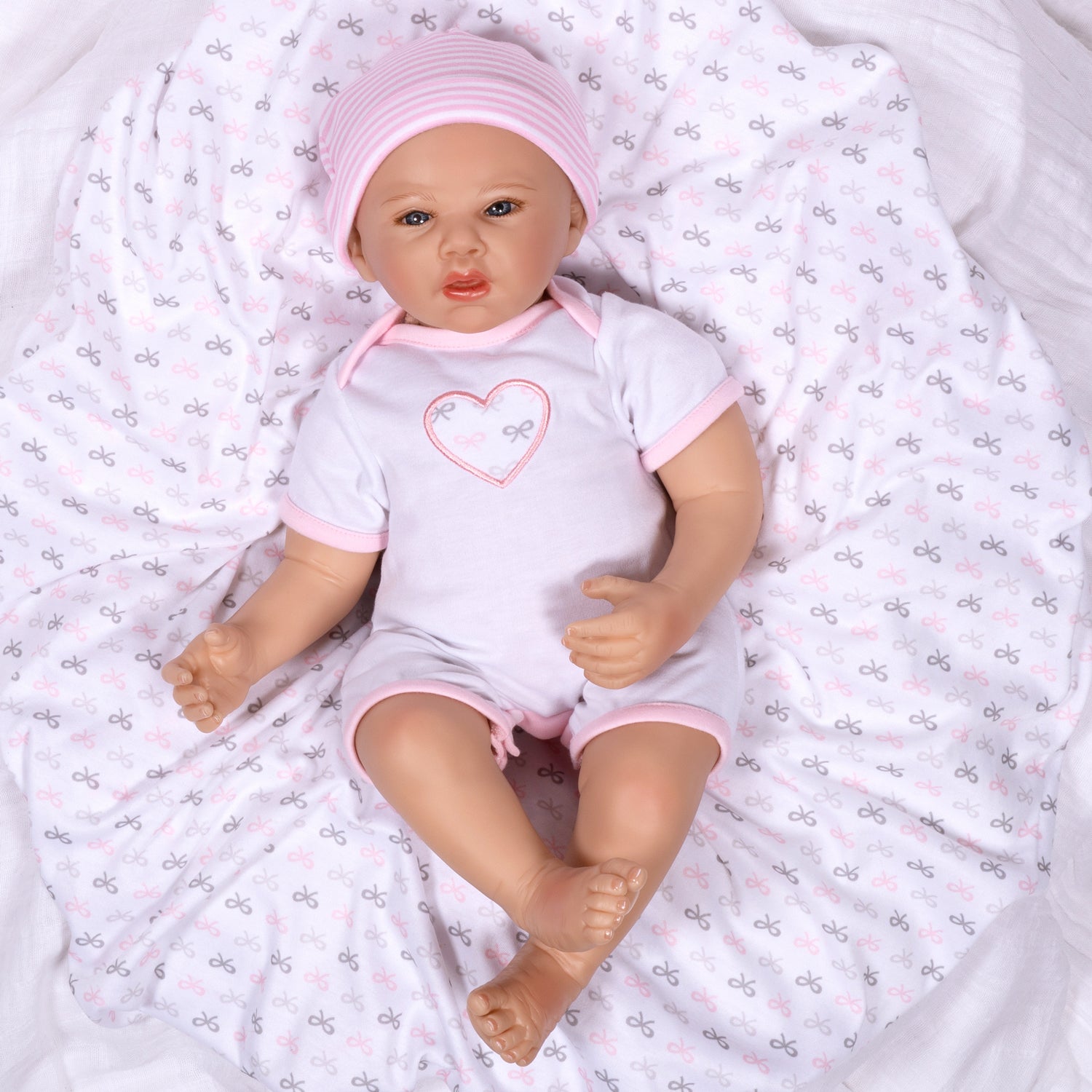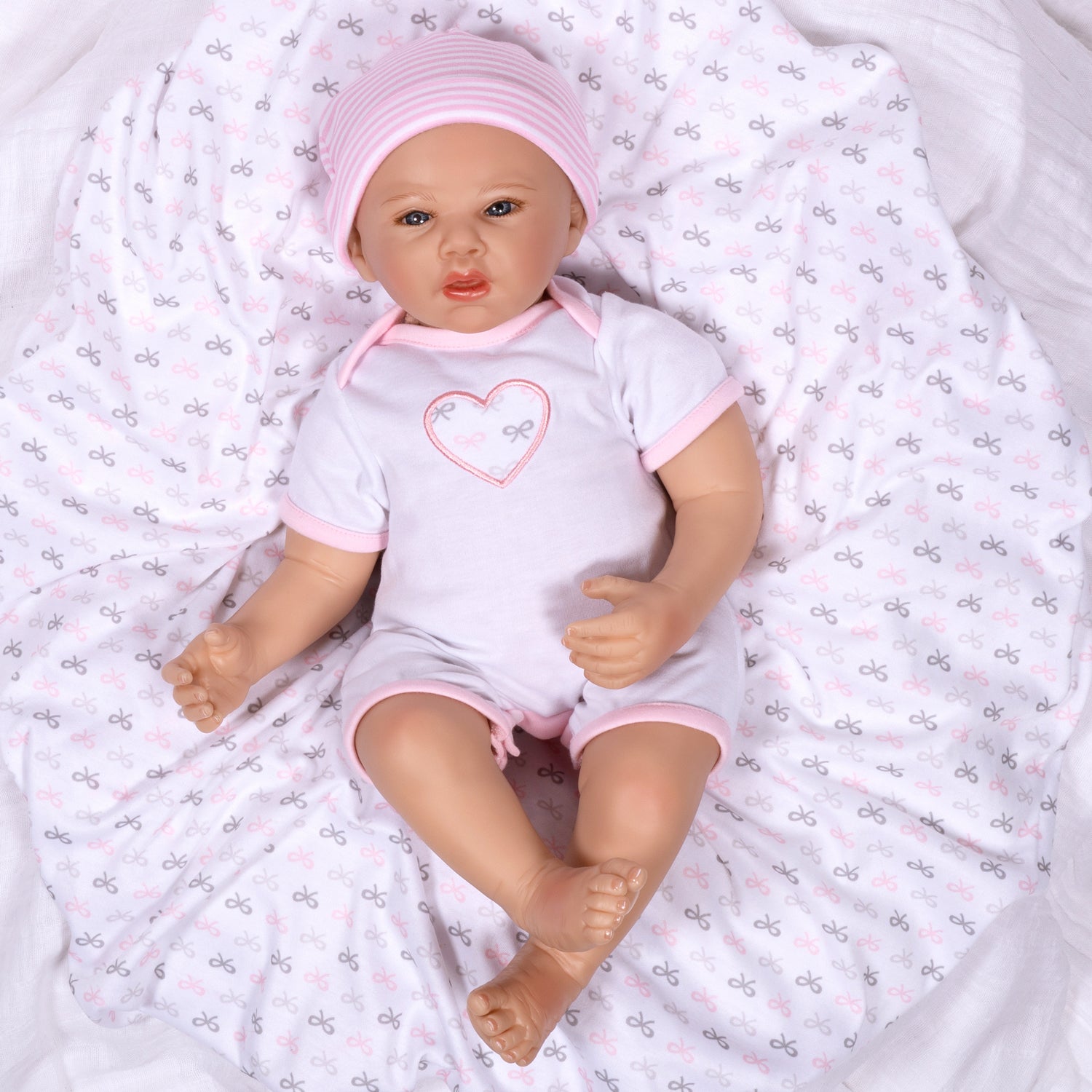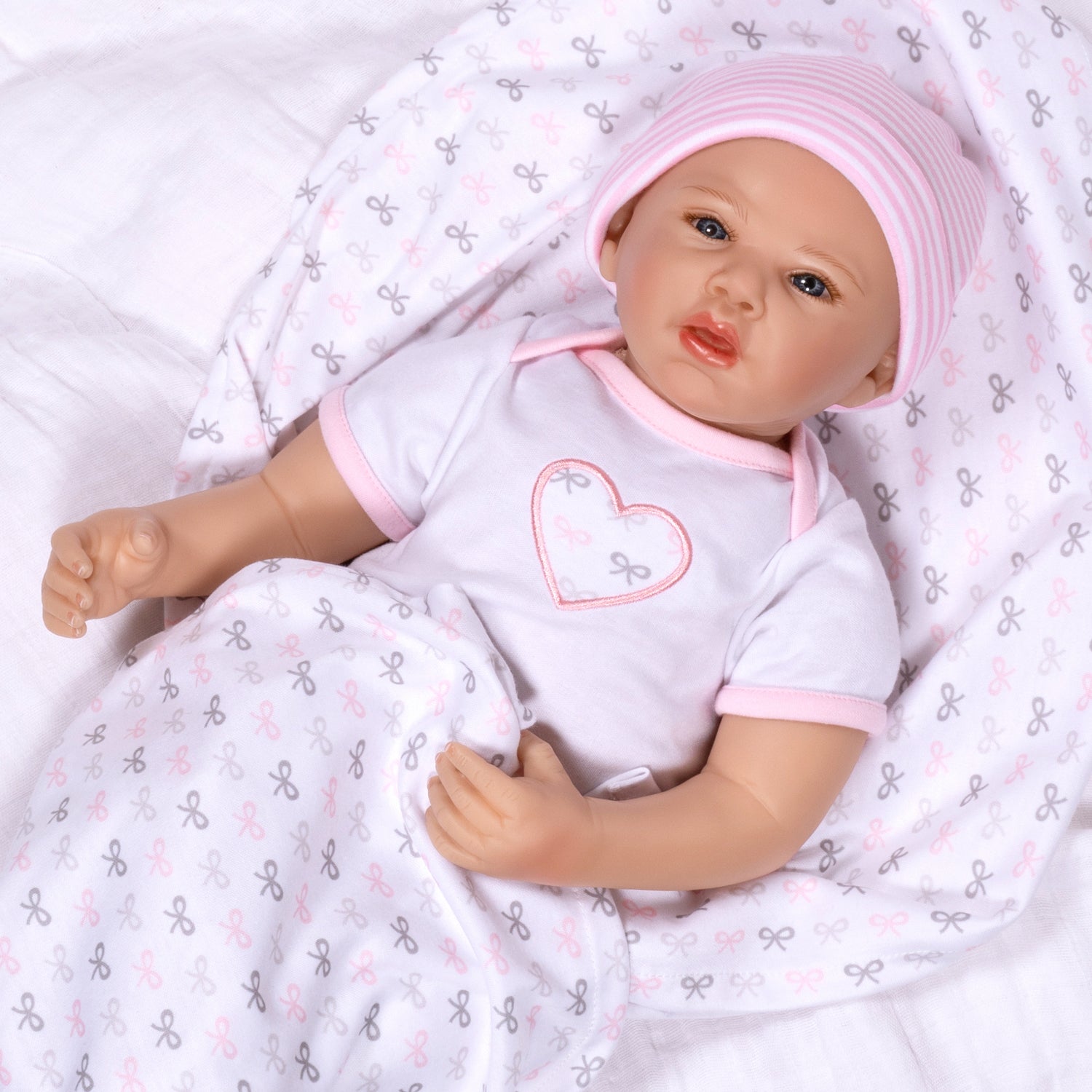 Bow Cute 🎀
You'll be saying, "Oh, how cute!" when you see our little Bow Cute! This realistic infant baby girl doll looks forward to a fun-filled day with you.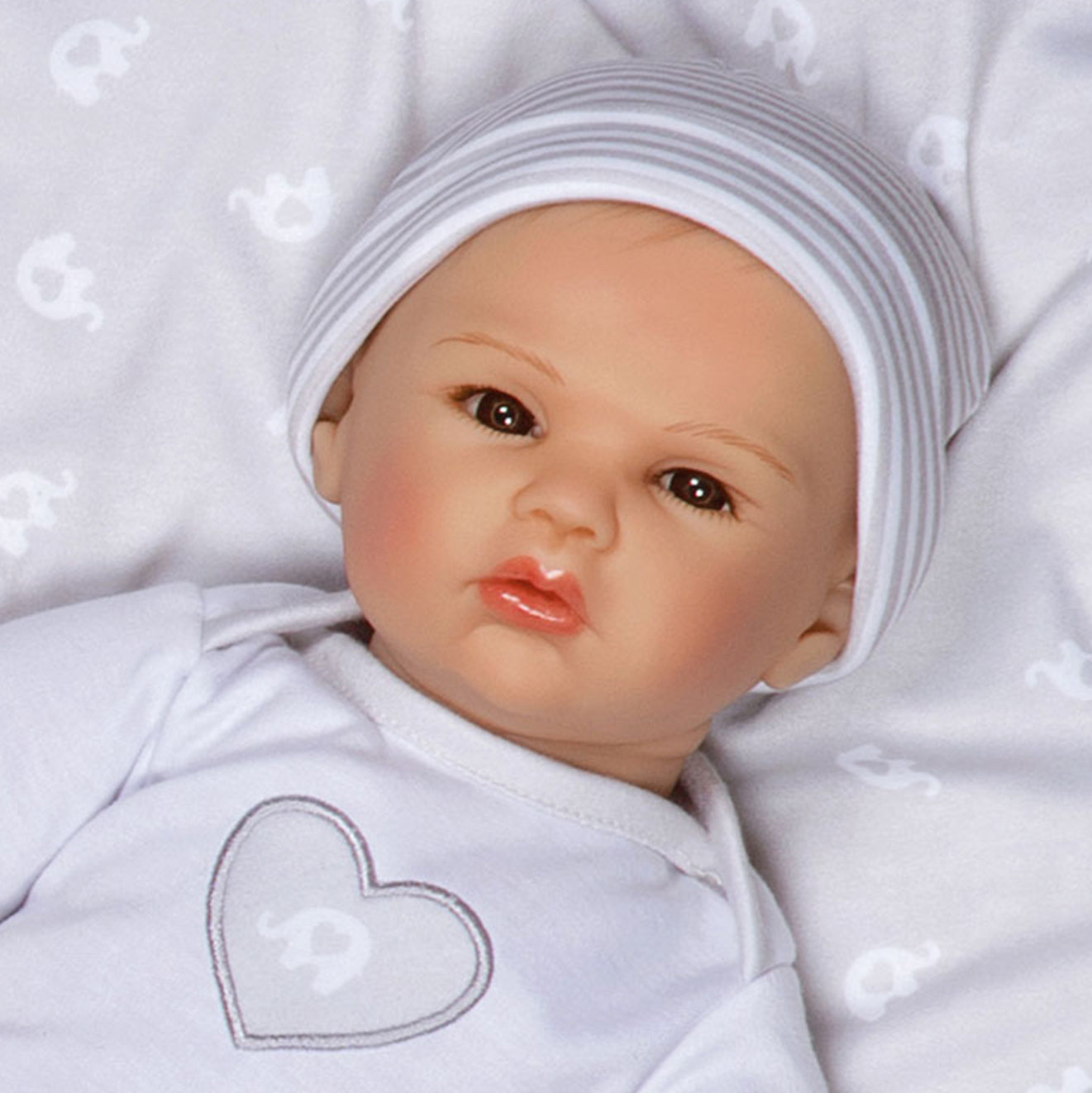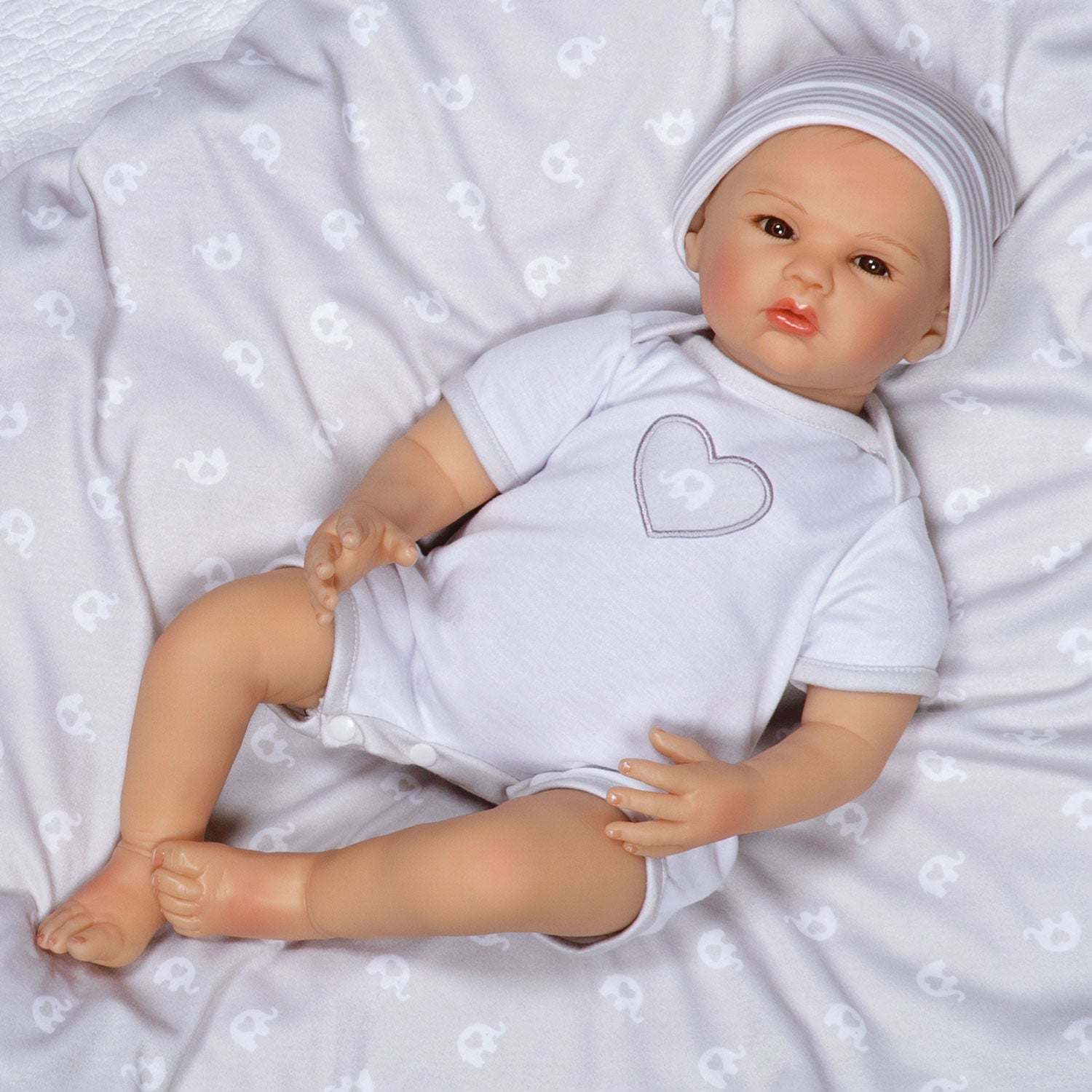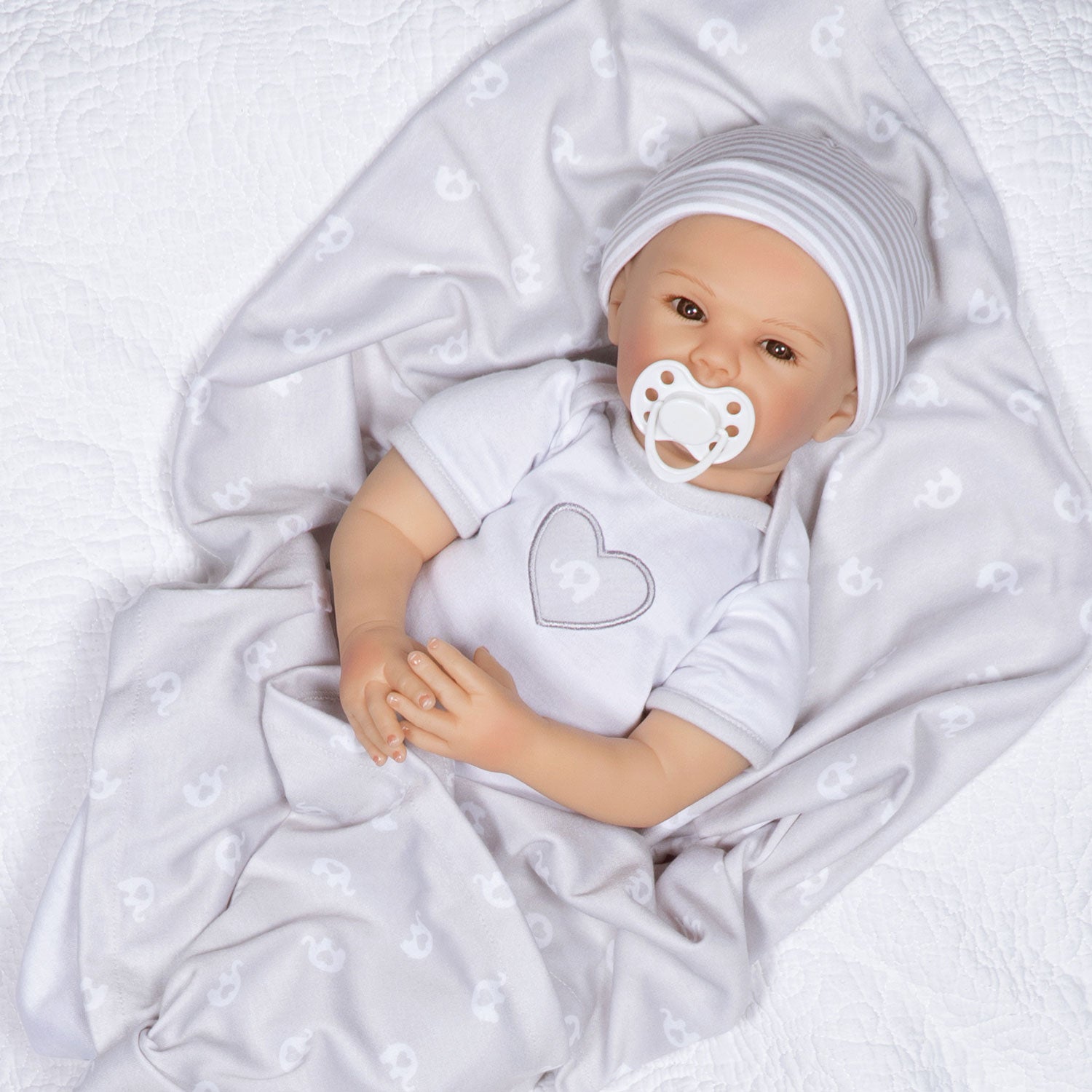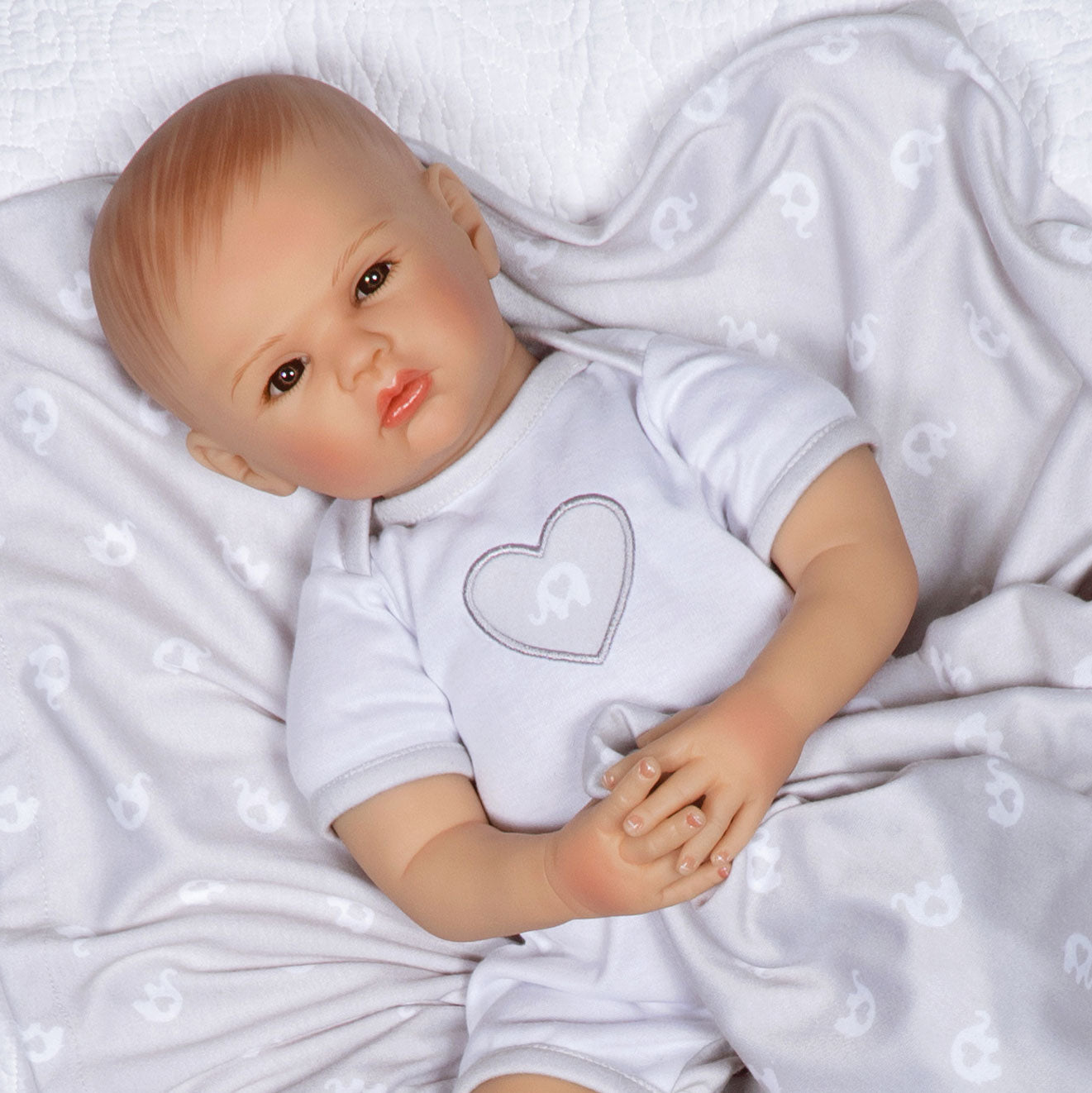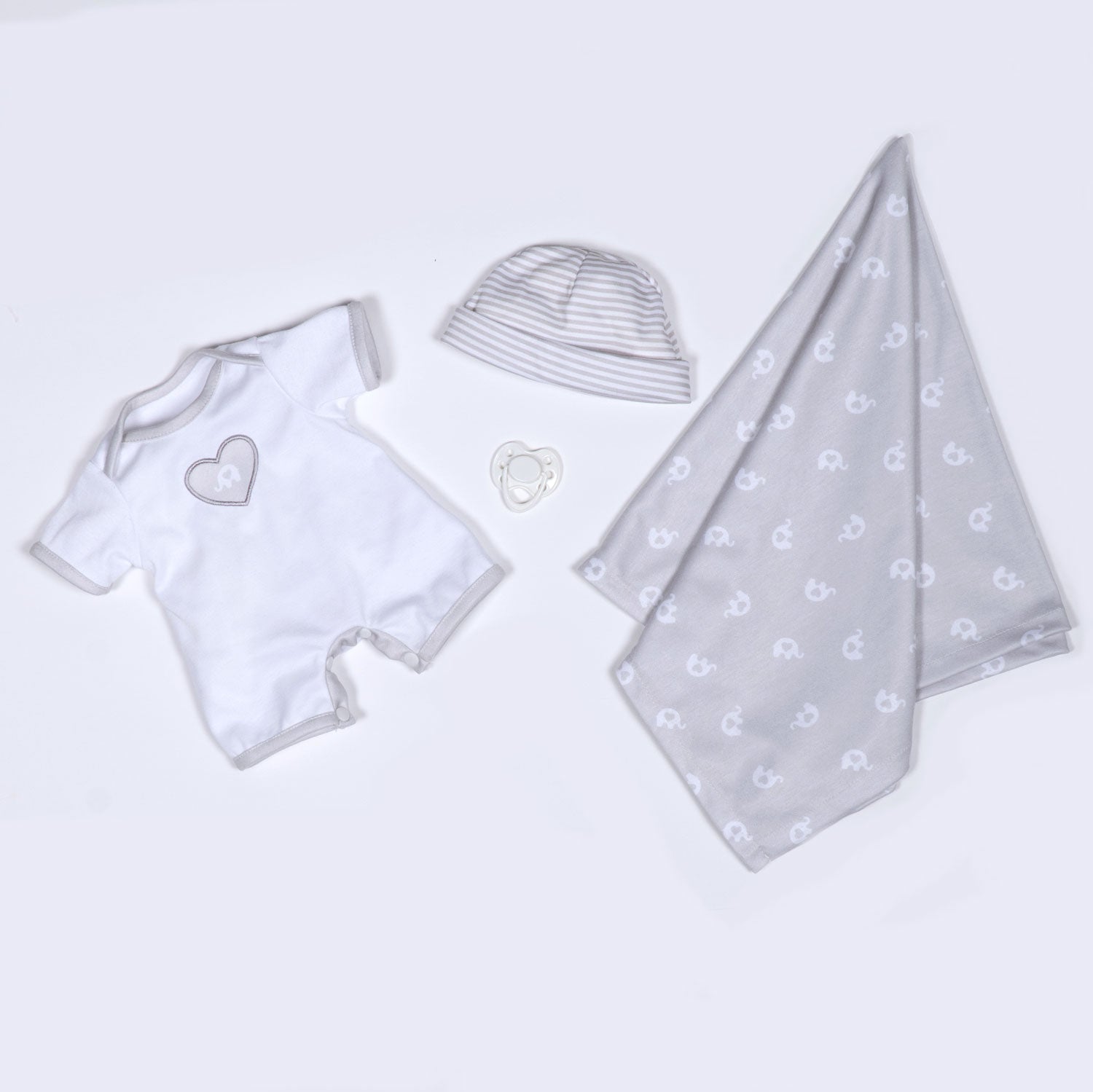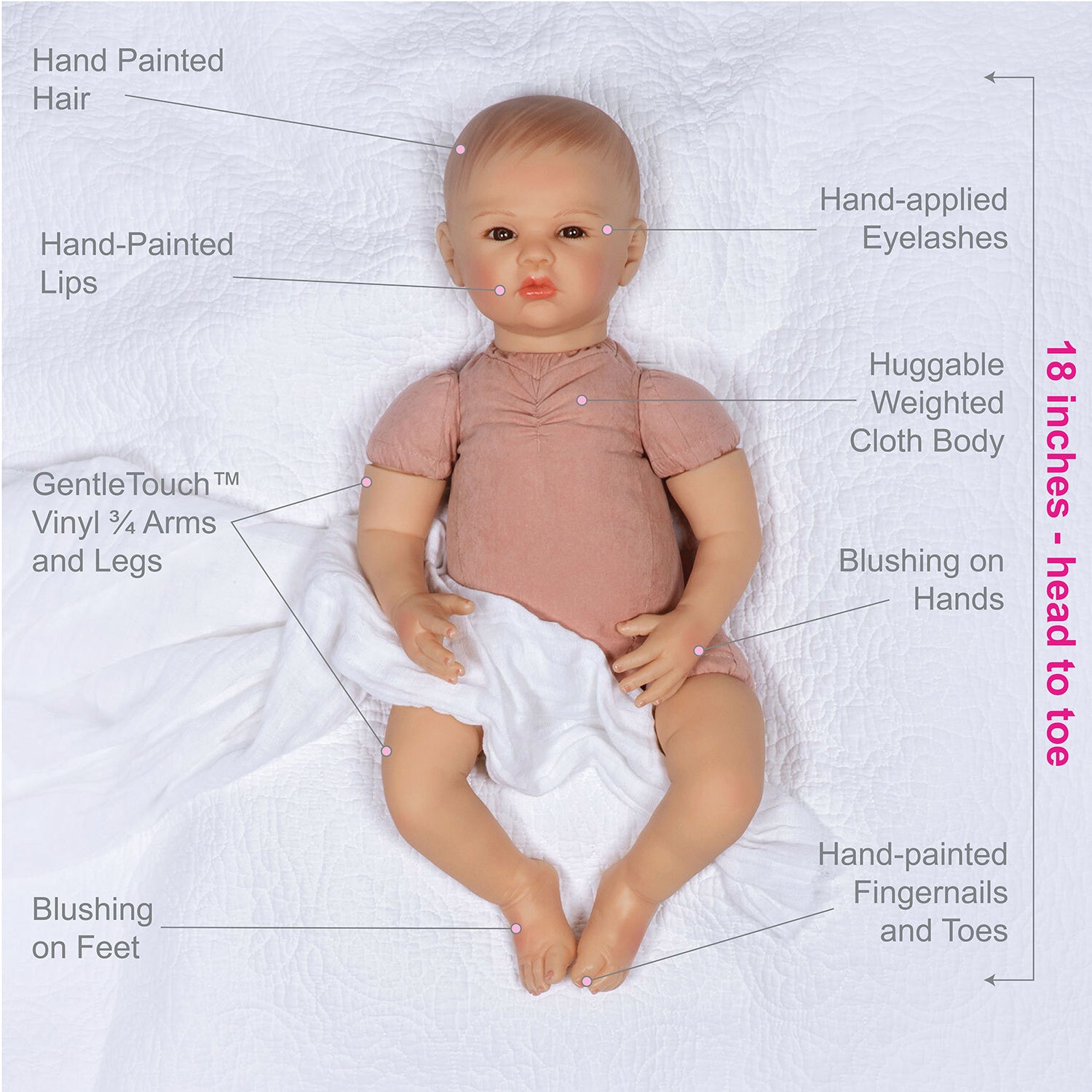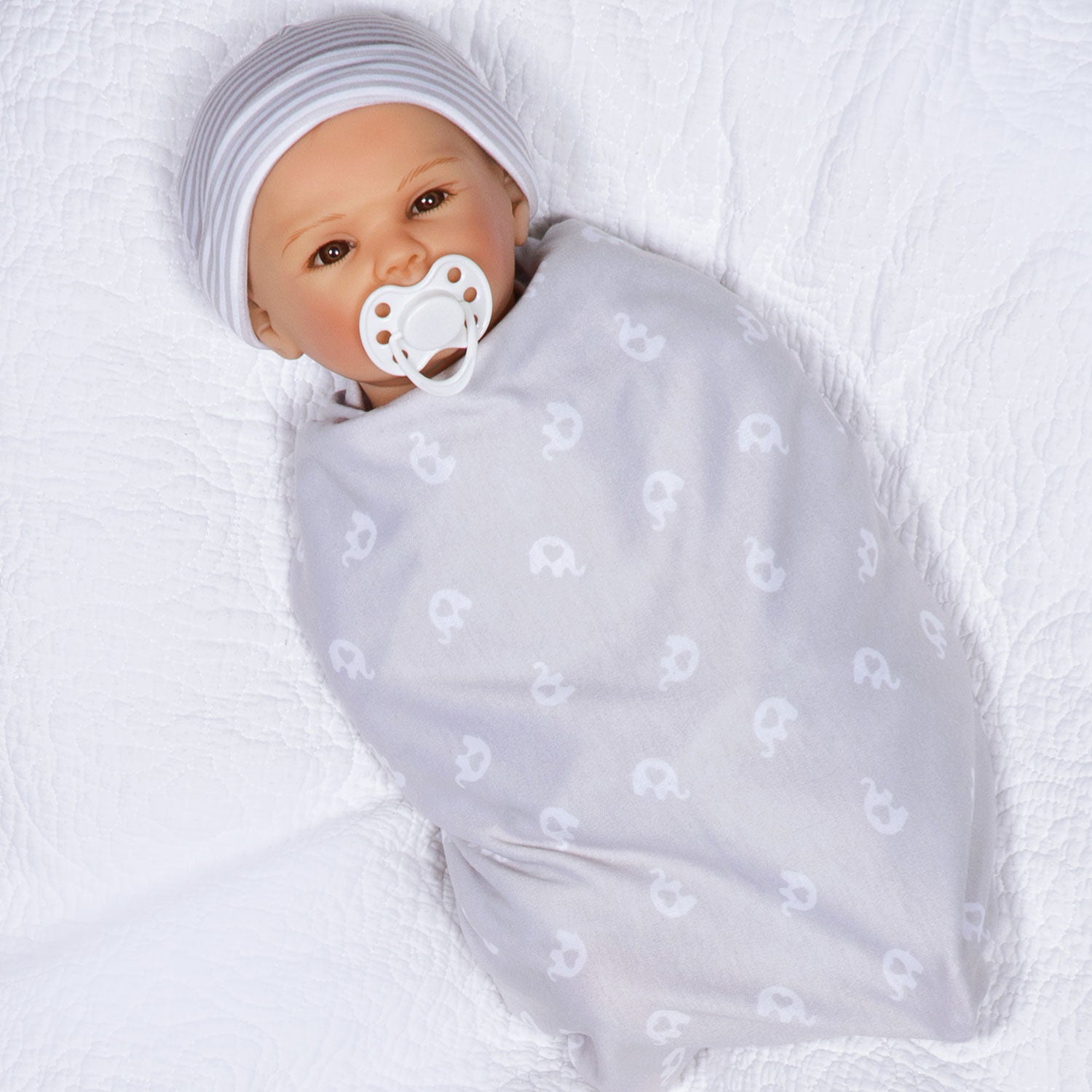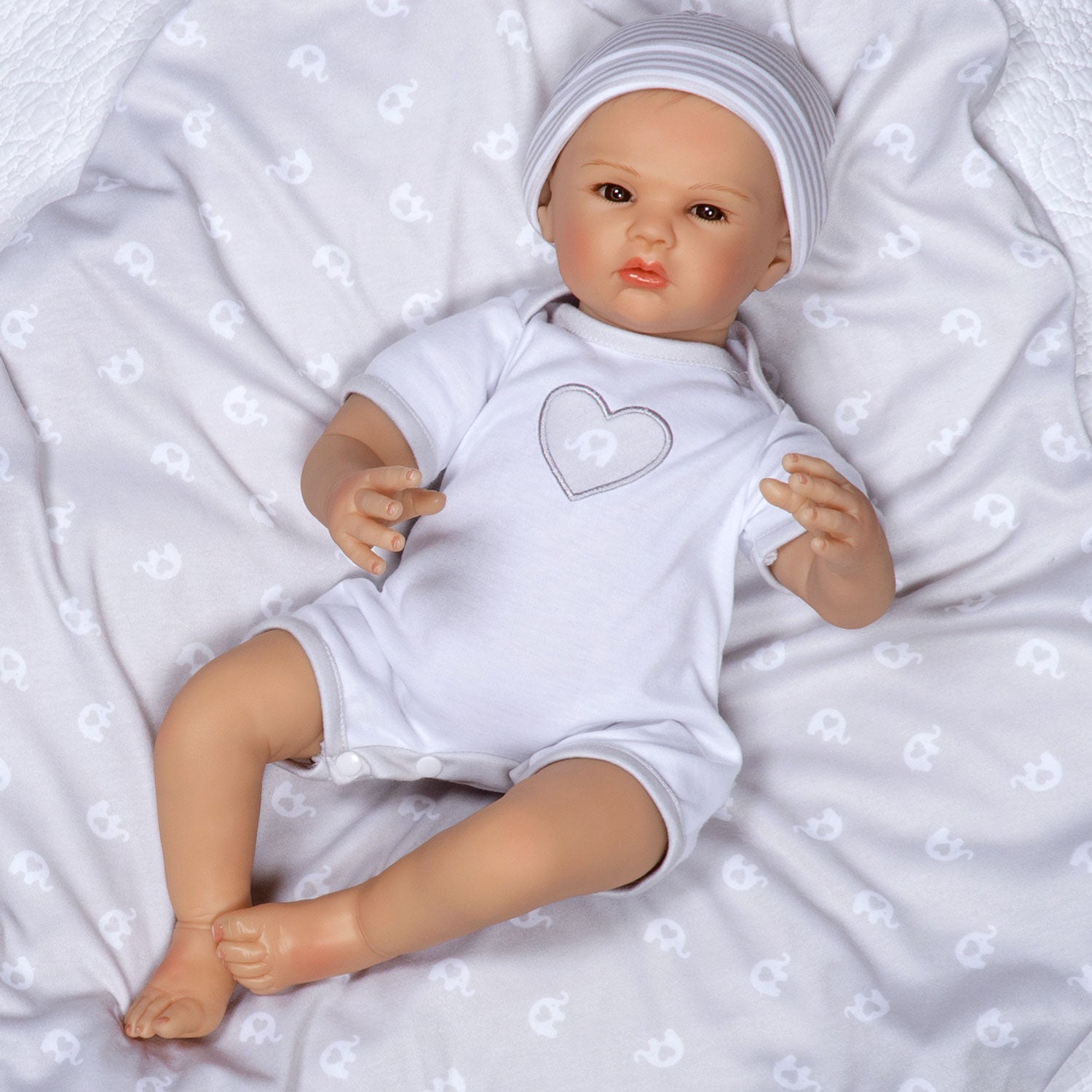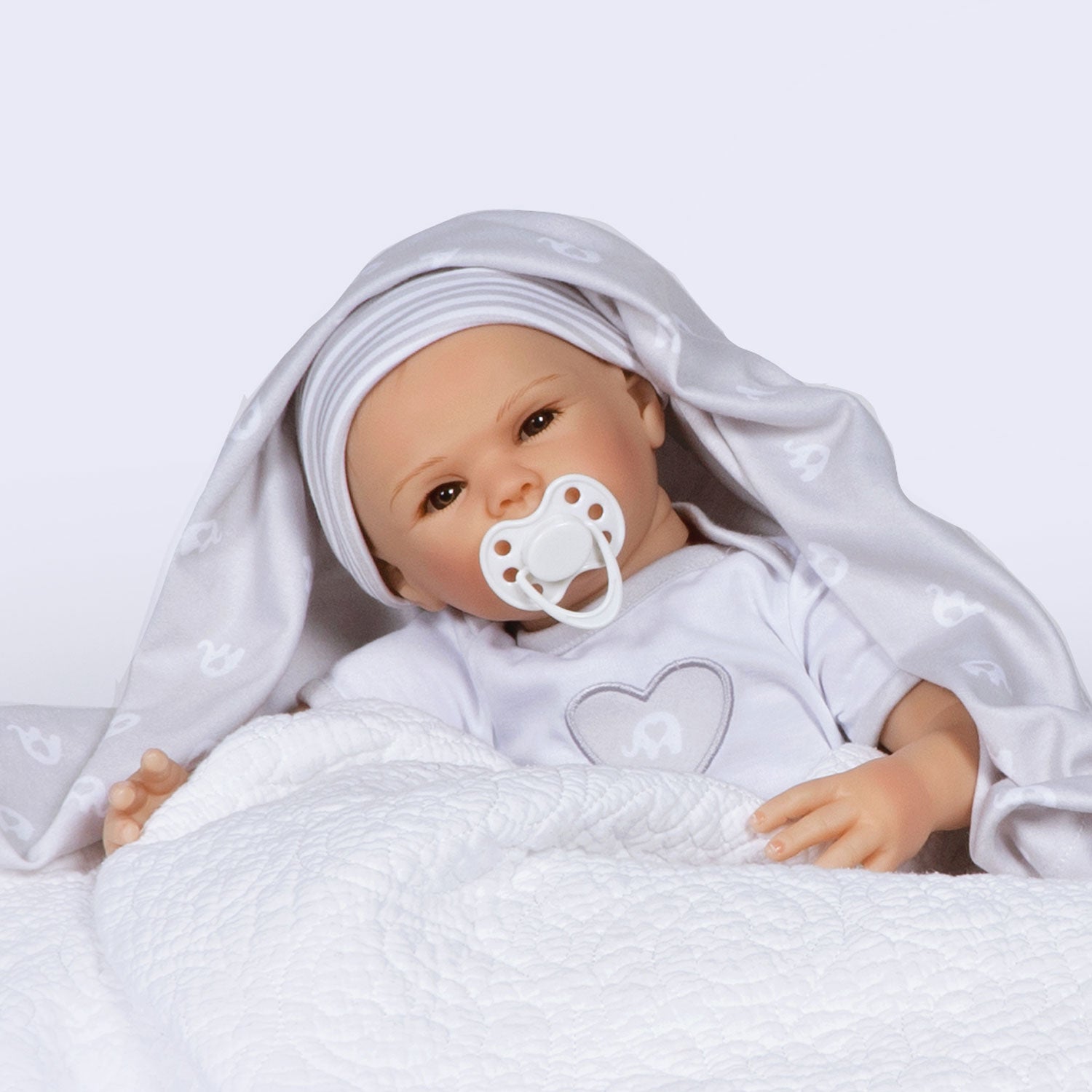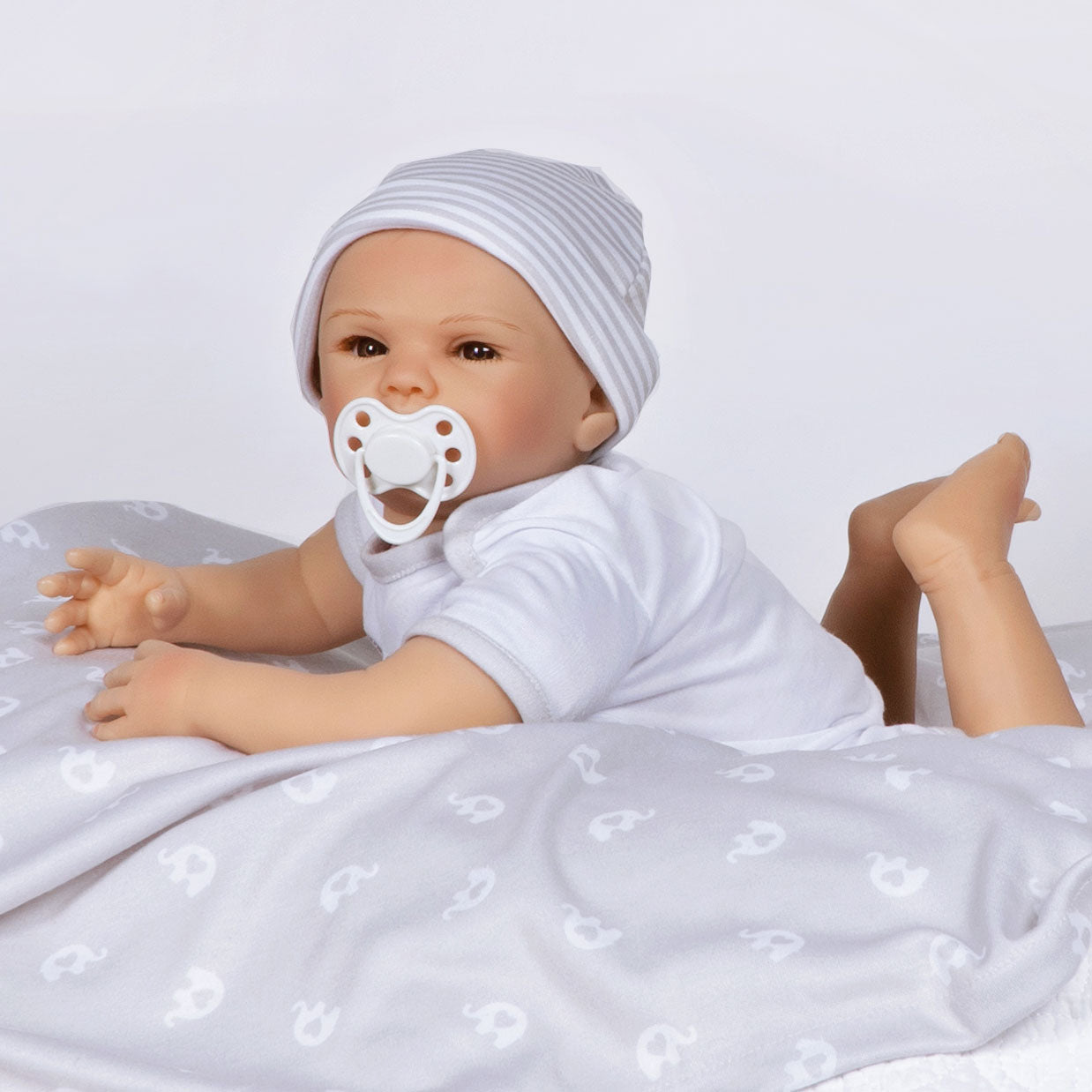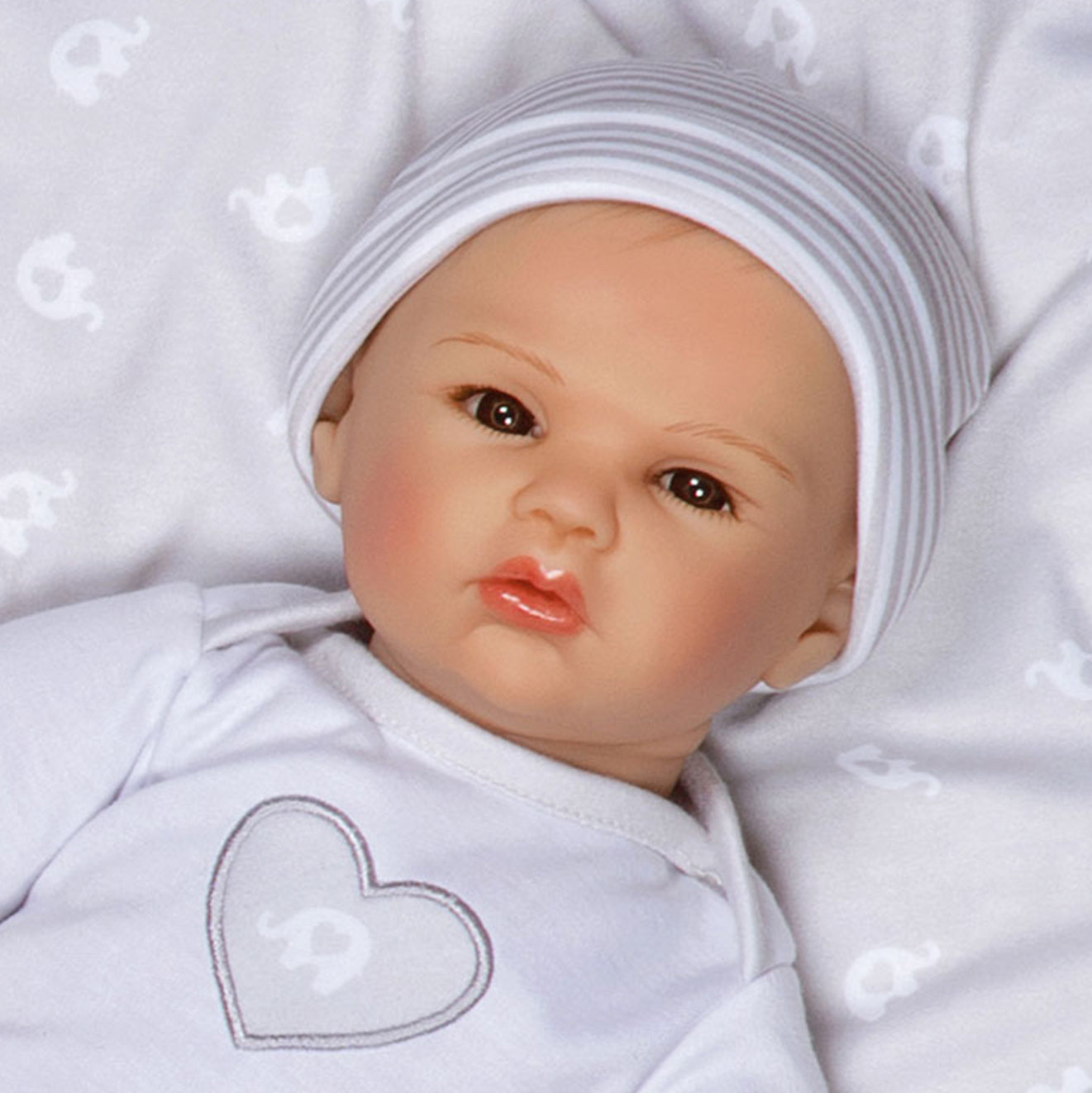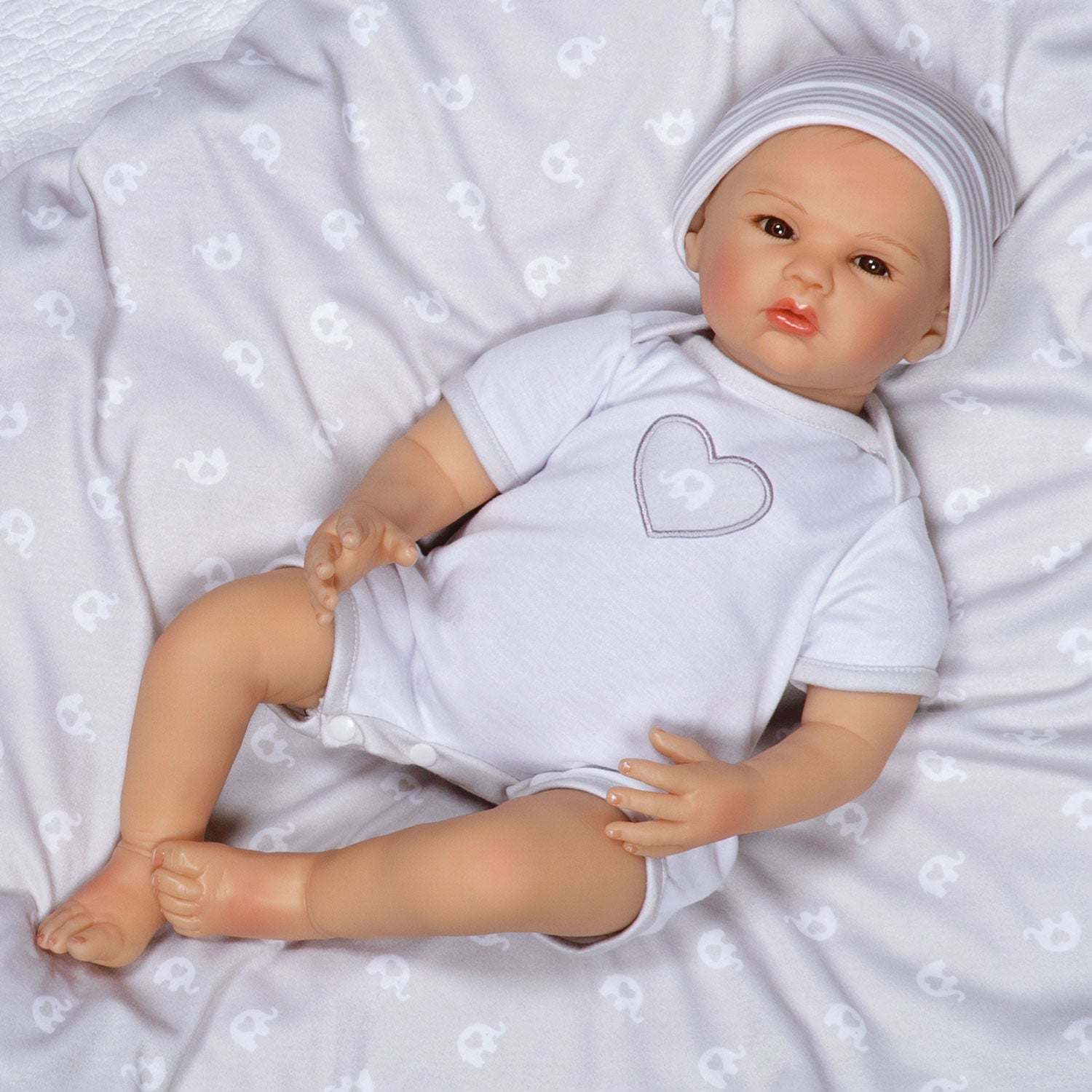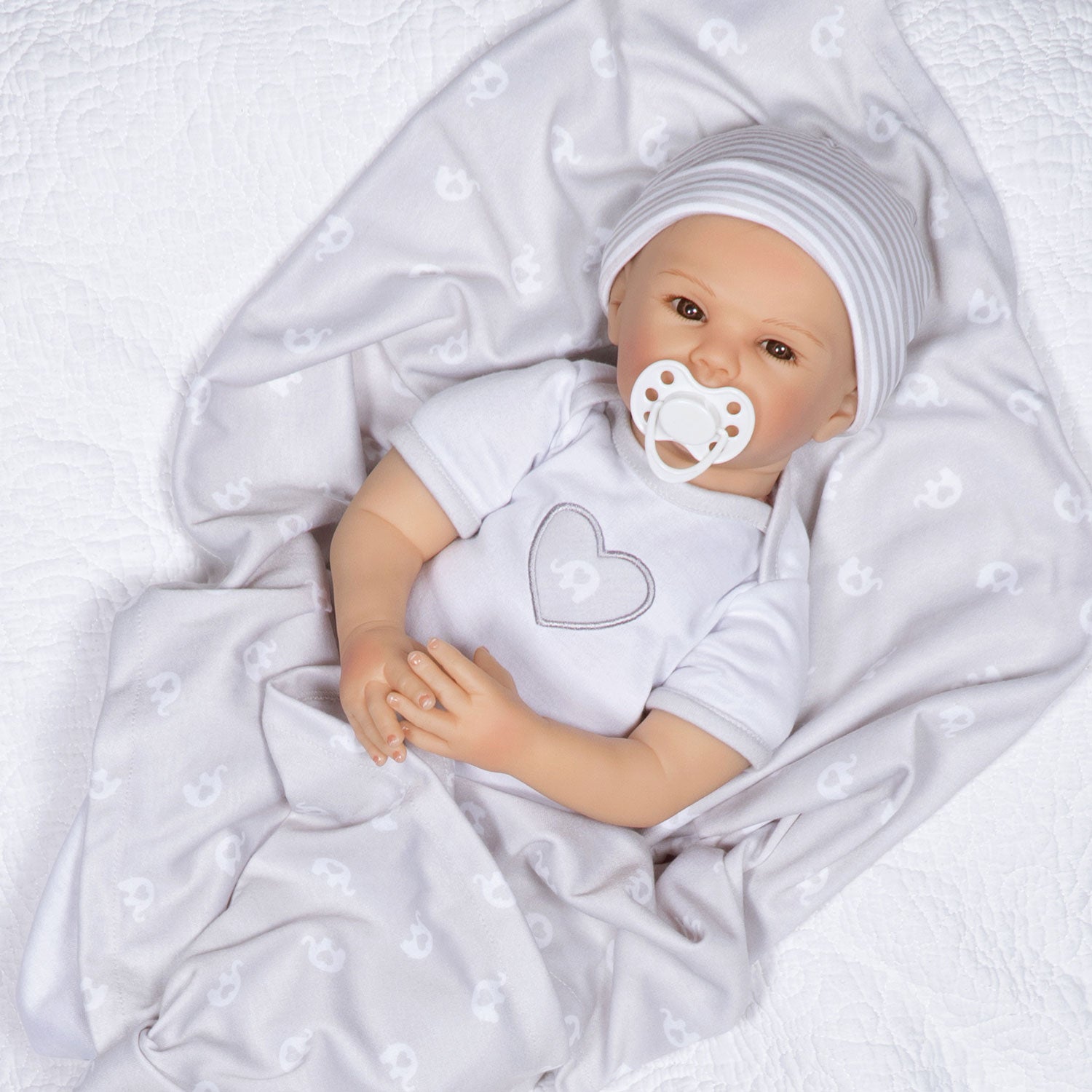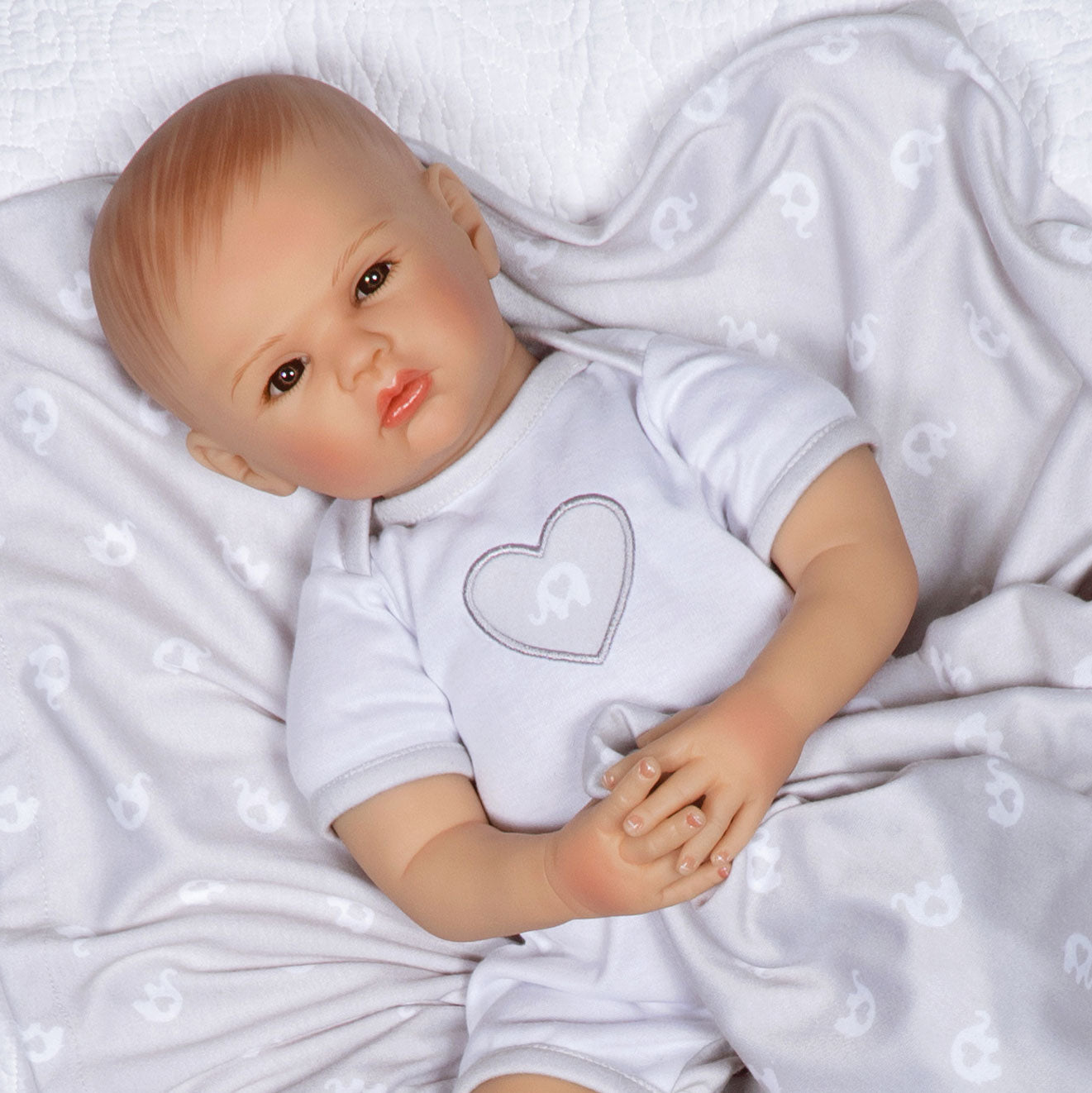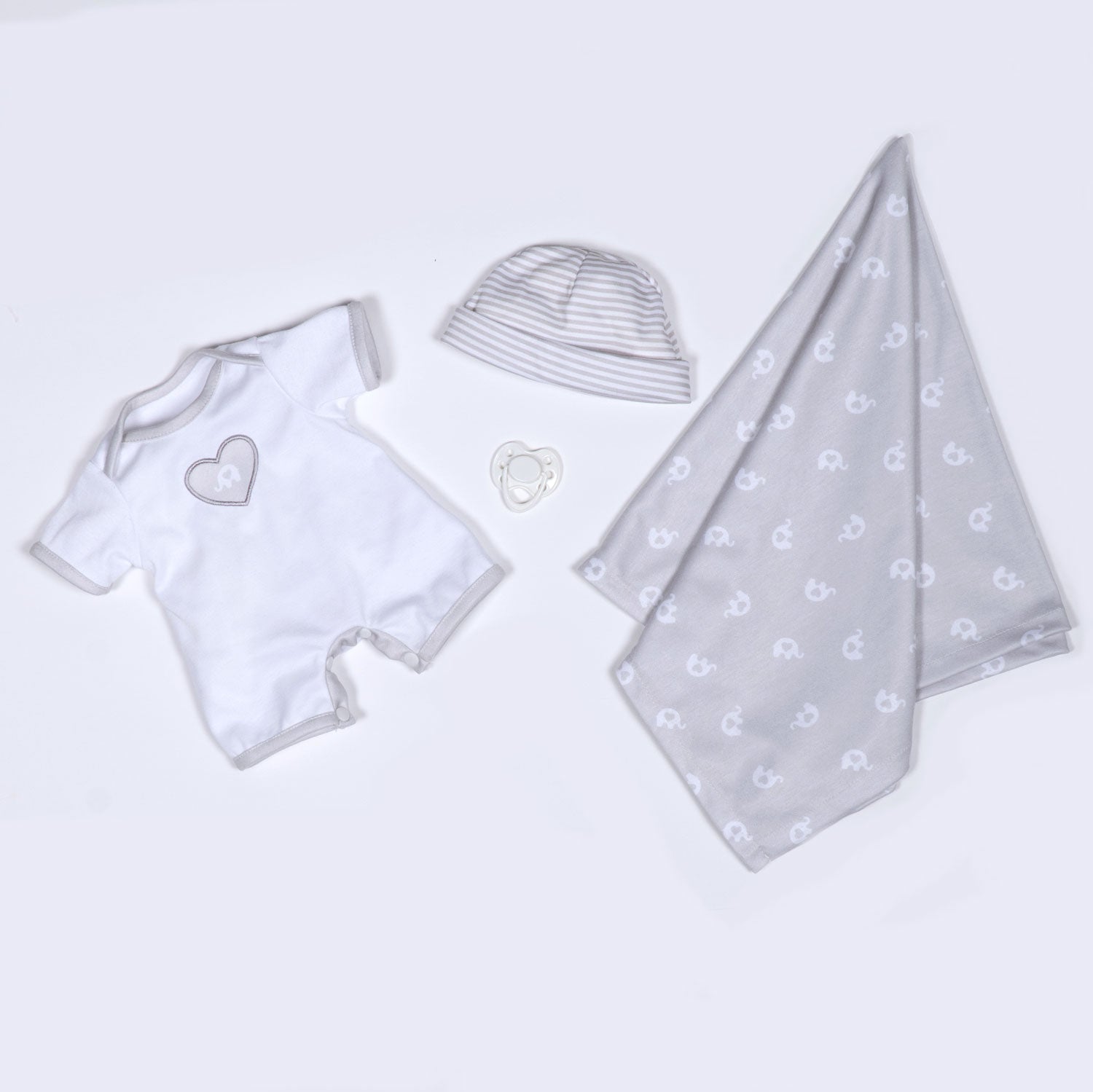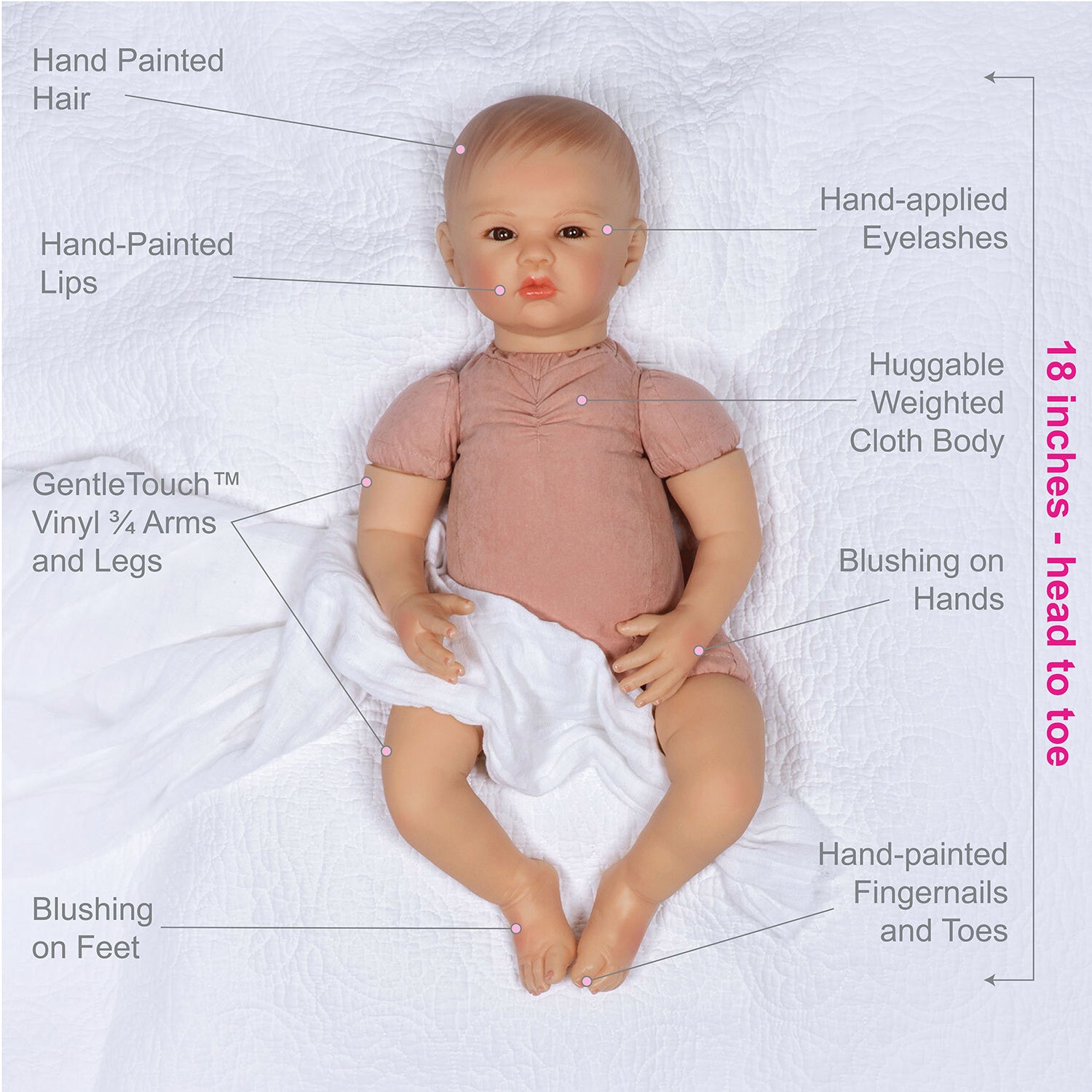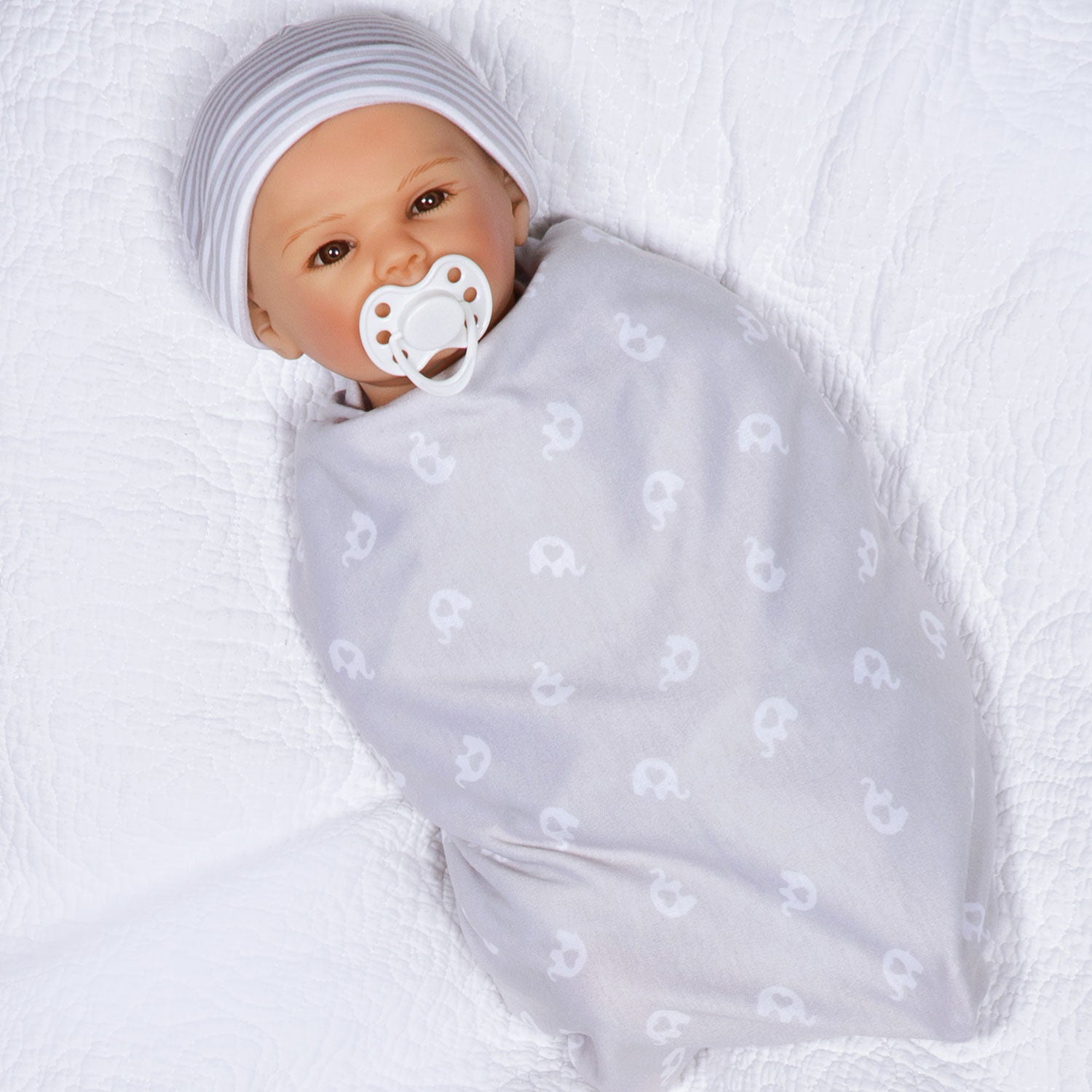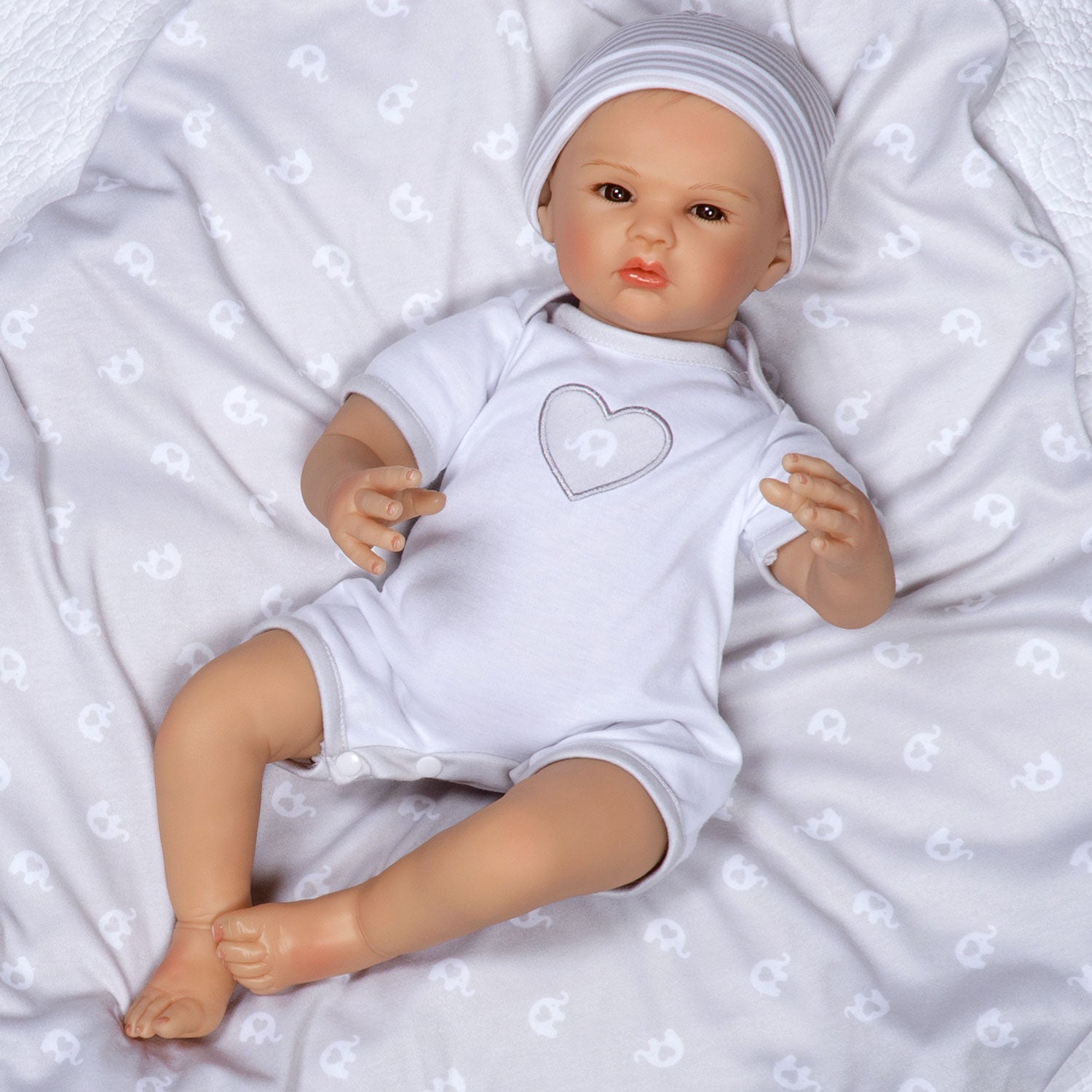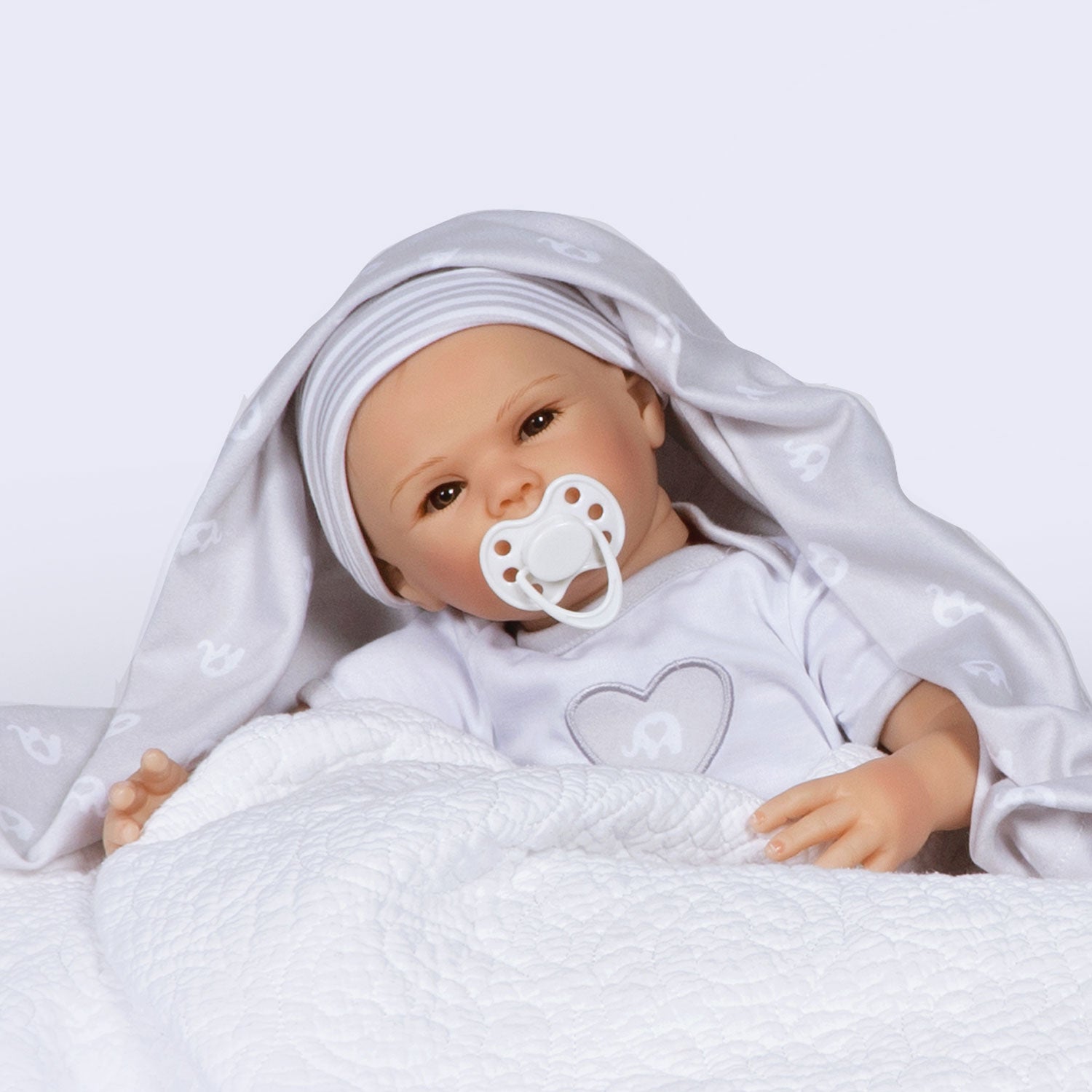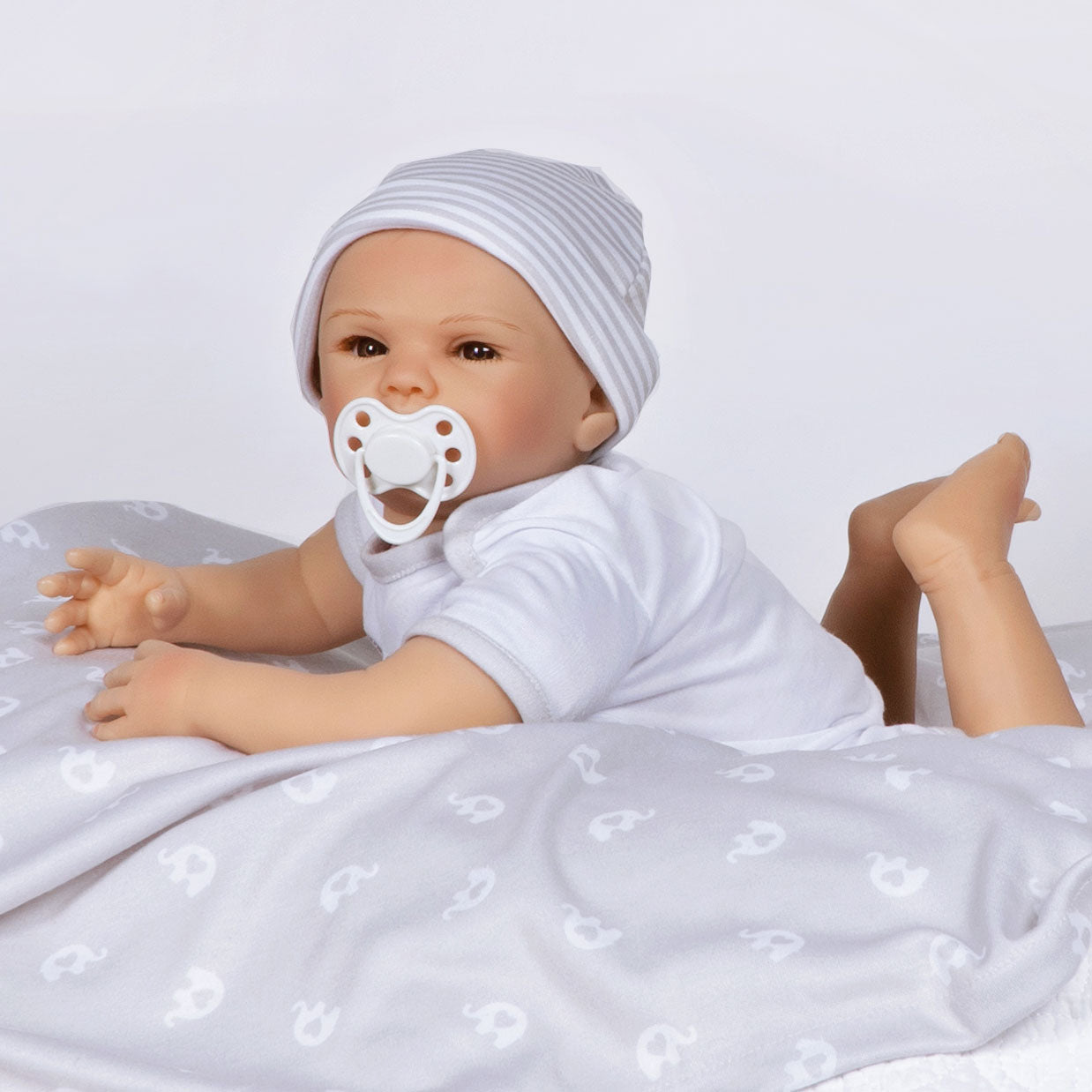 Little Elephant 🐘
Paradise Galleries Little Elephant is ready to get out and about! Keep this little one warm and cozy in a grey cotton swaddling blanket.
Browse our selection of favorites! Dressed in the colors of LOVE
Pretty in pink, radiant in red... bring home your perfect pick, dressed to impress for Valentine's Day in the colors of LOVE!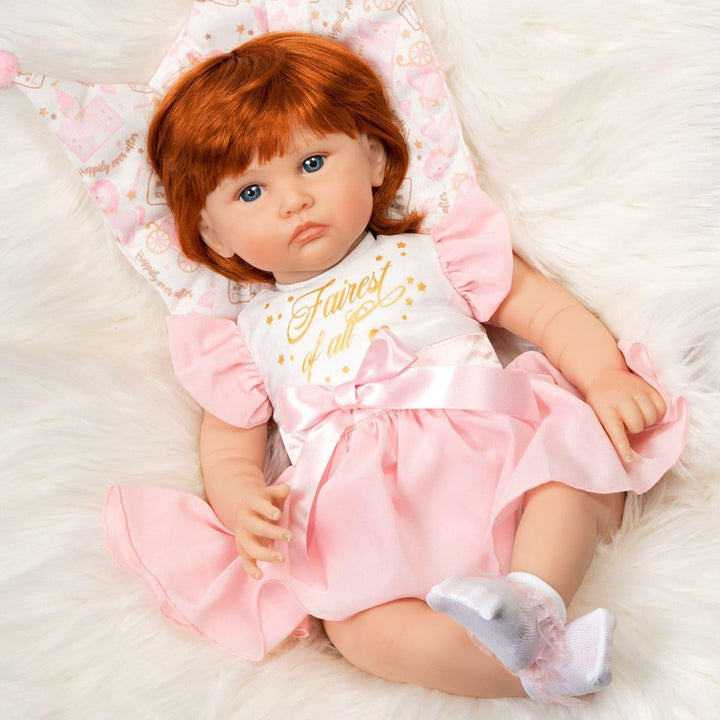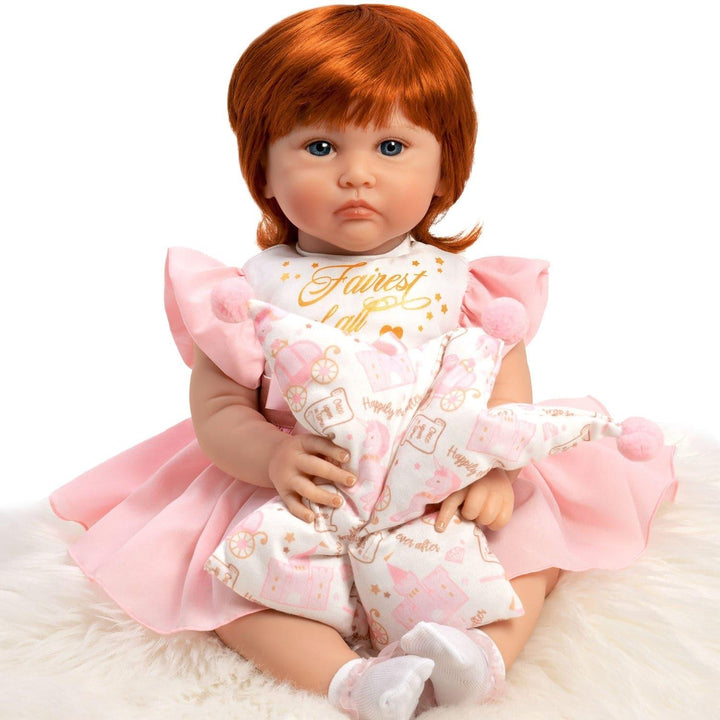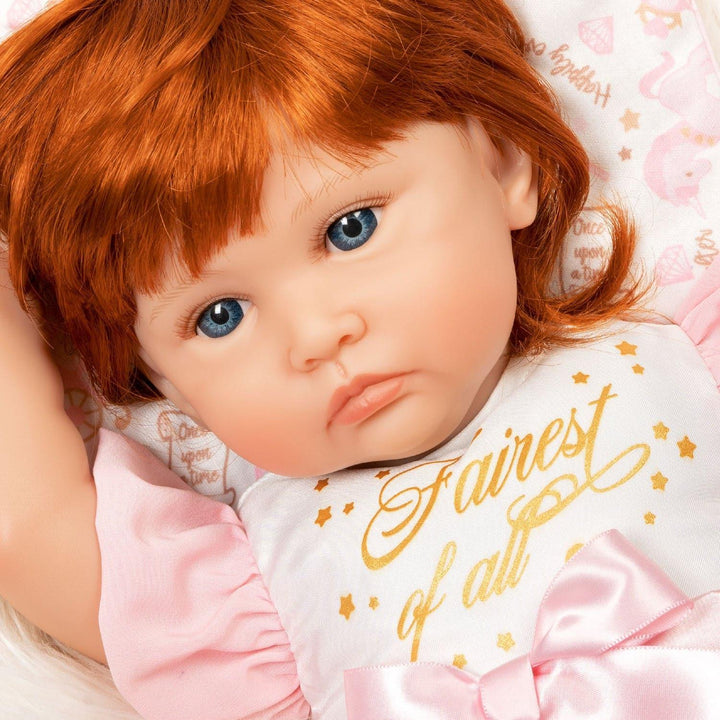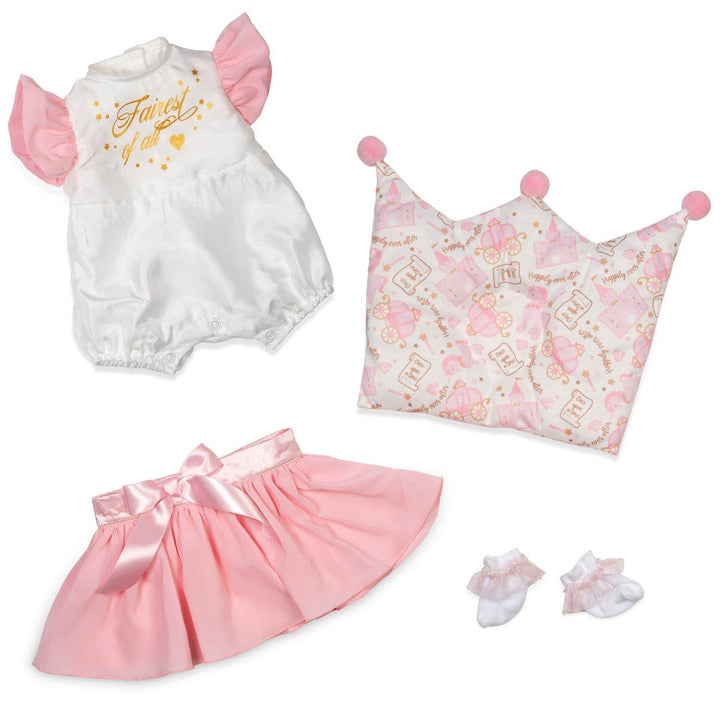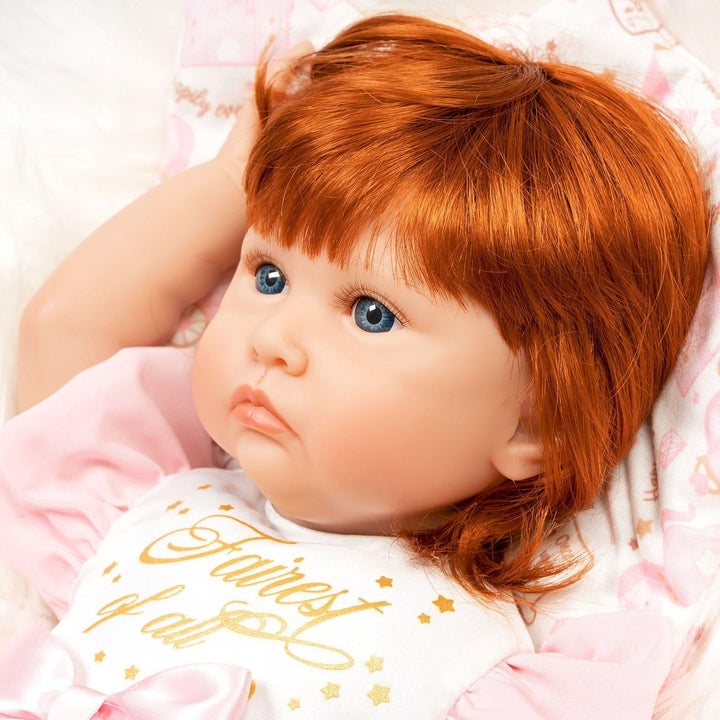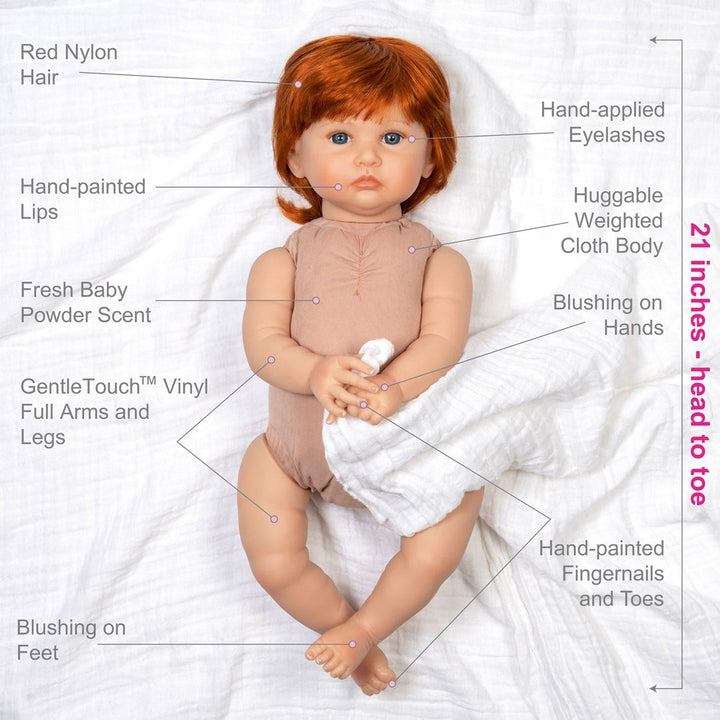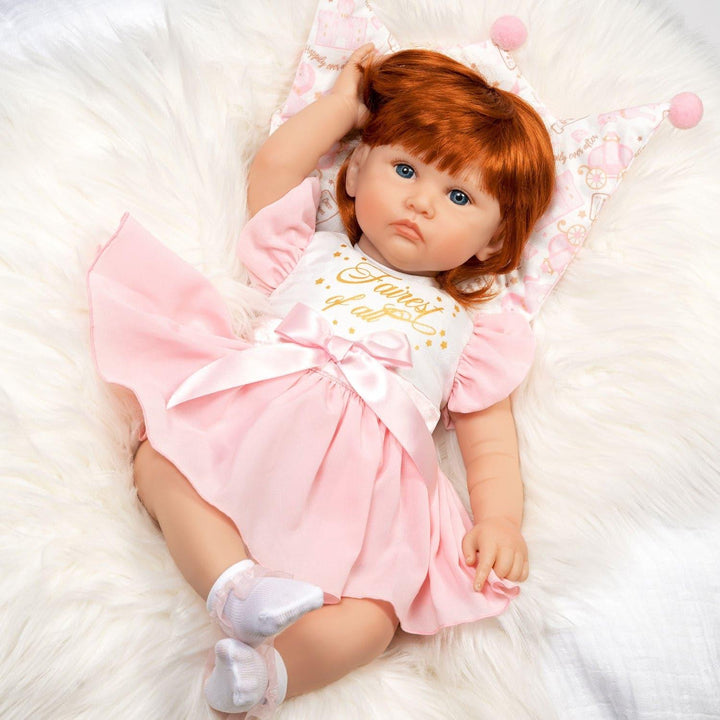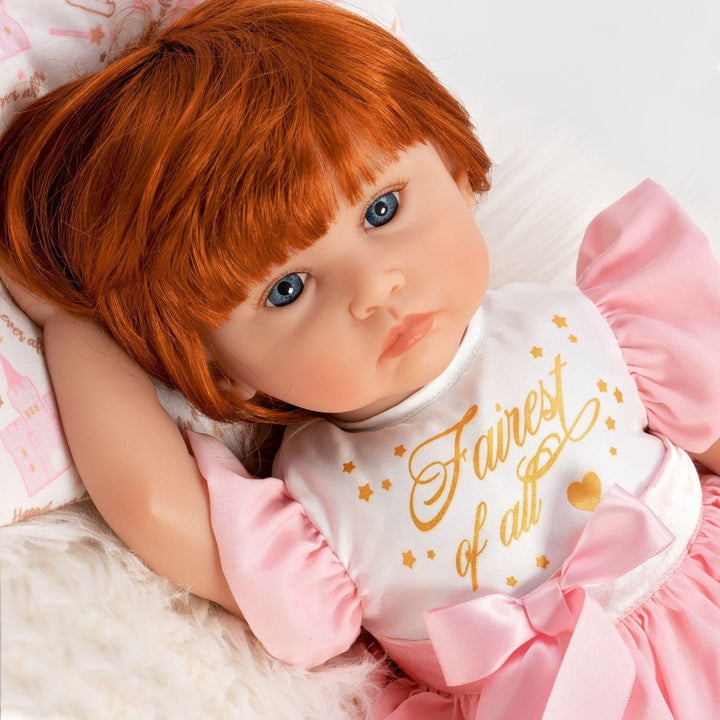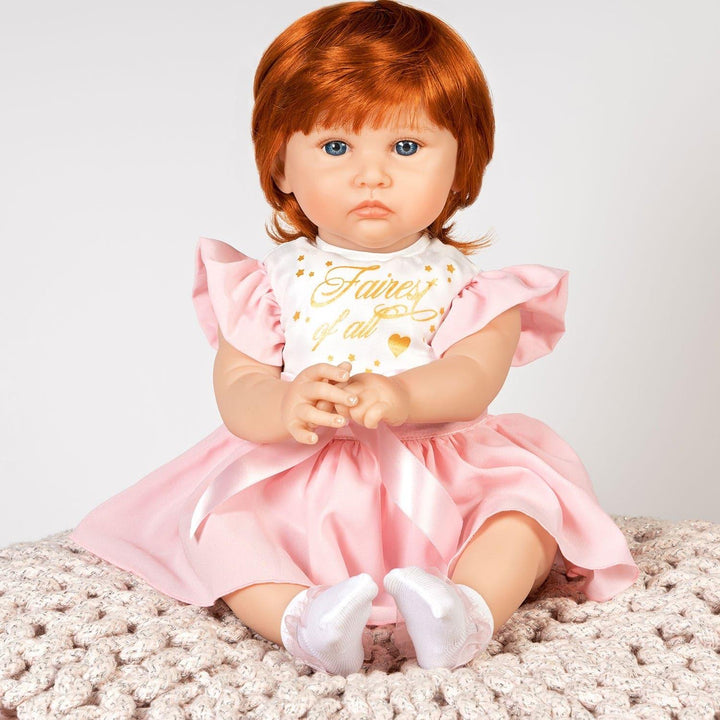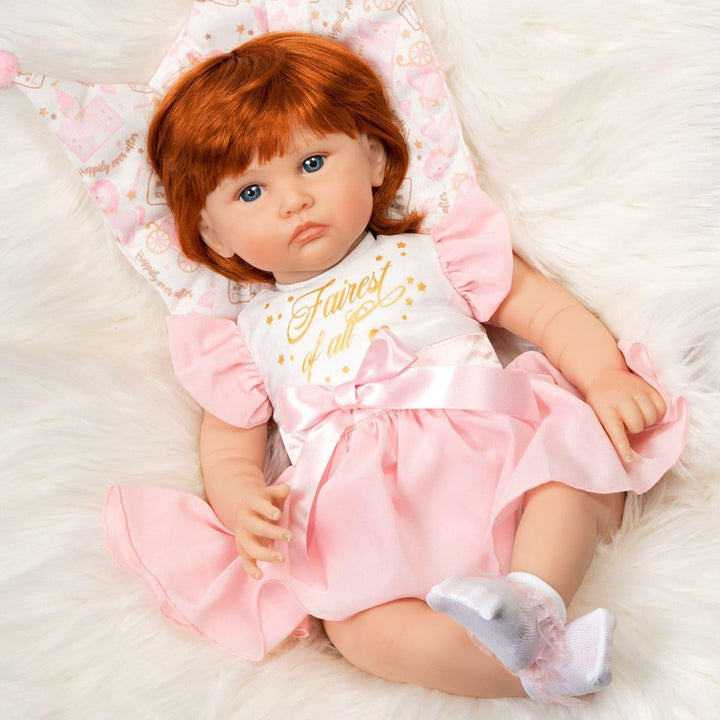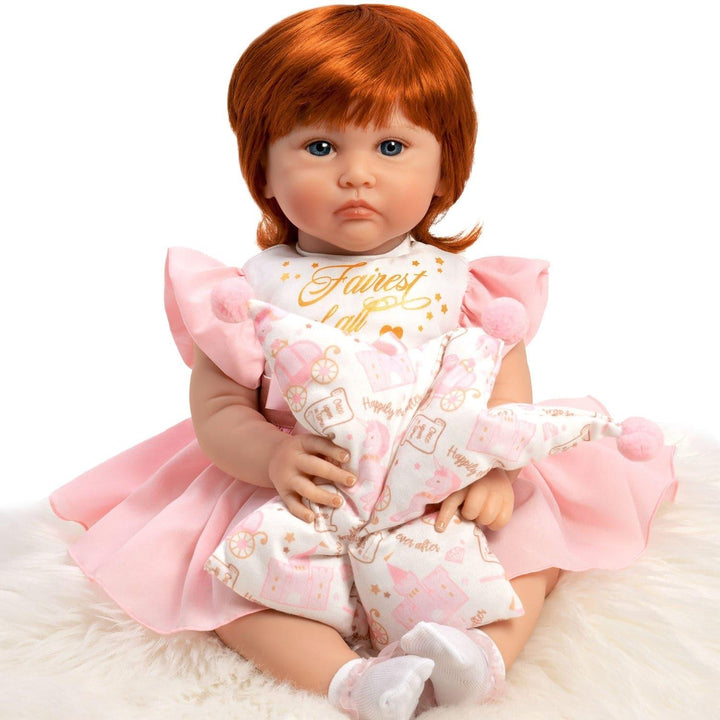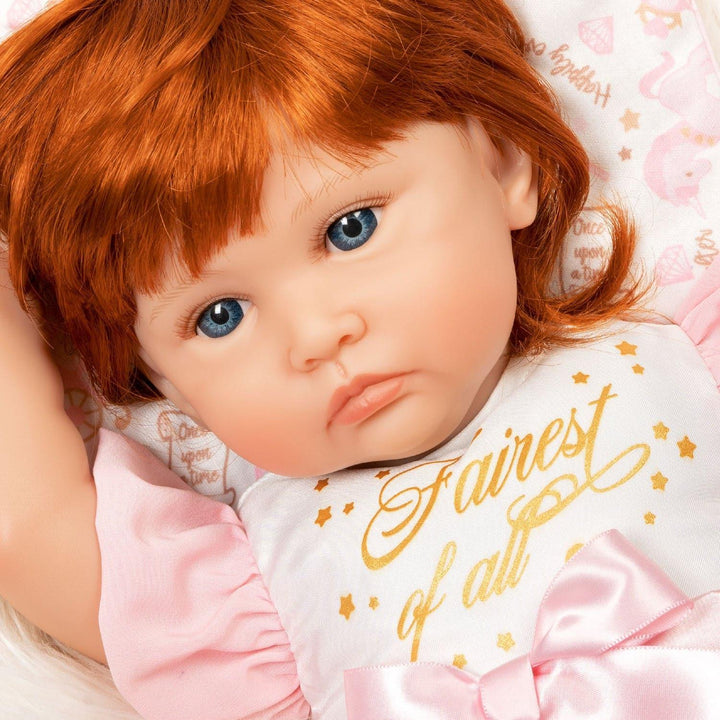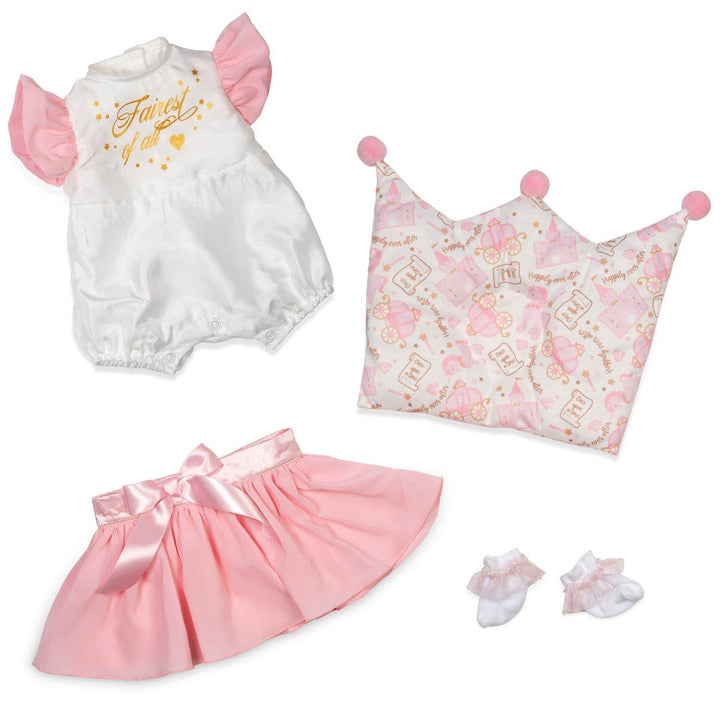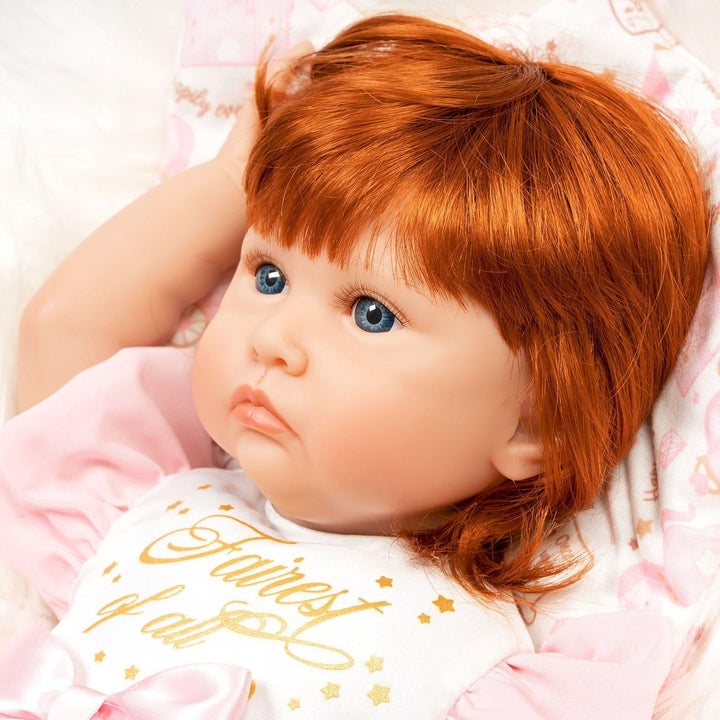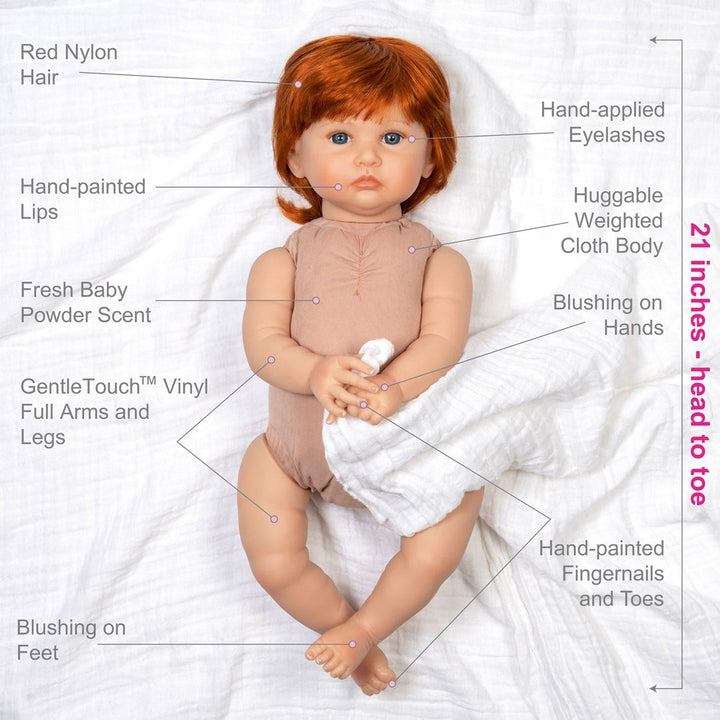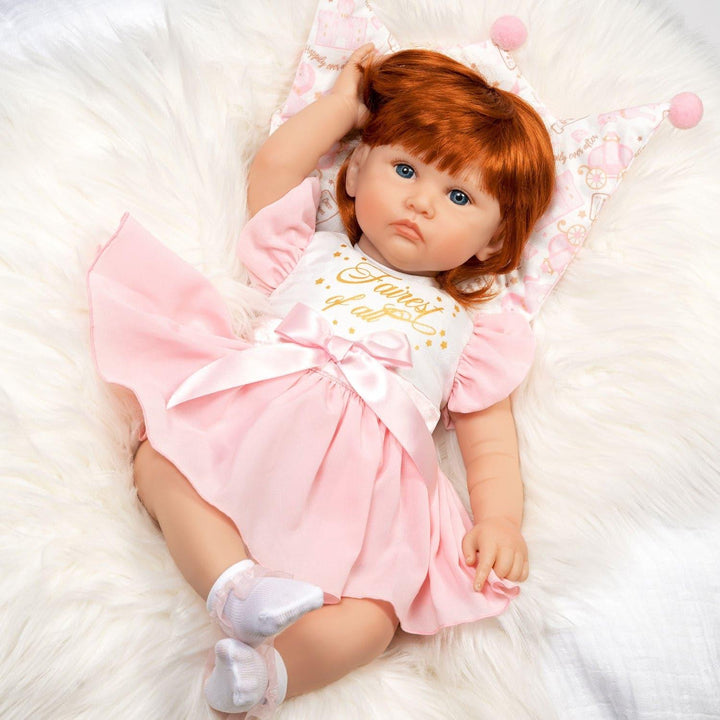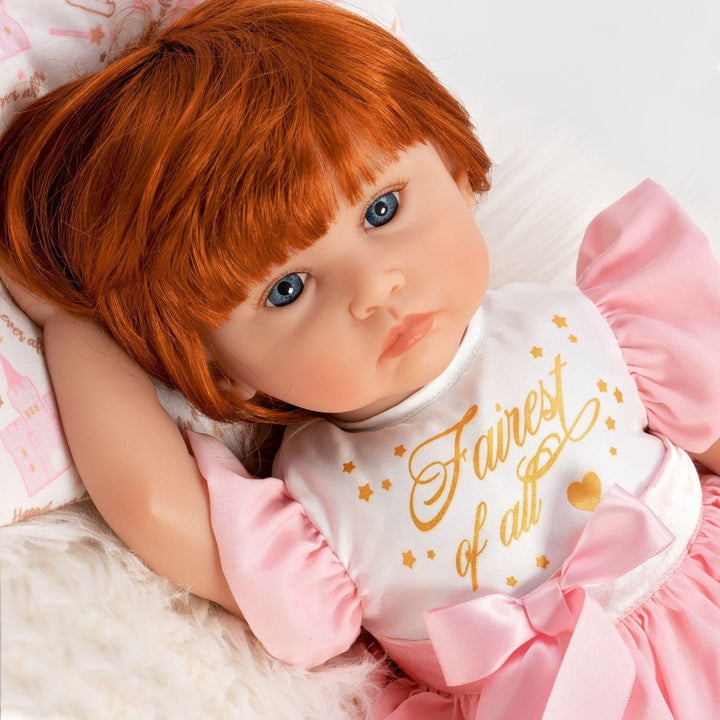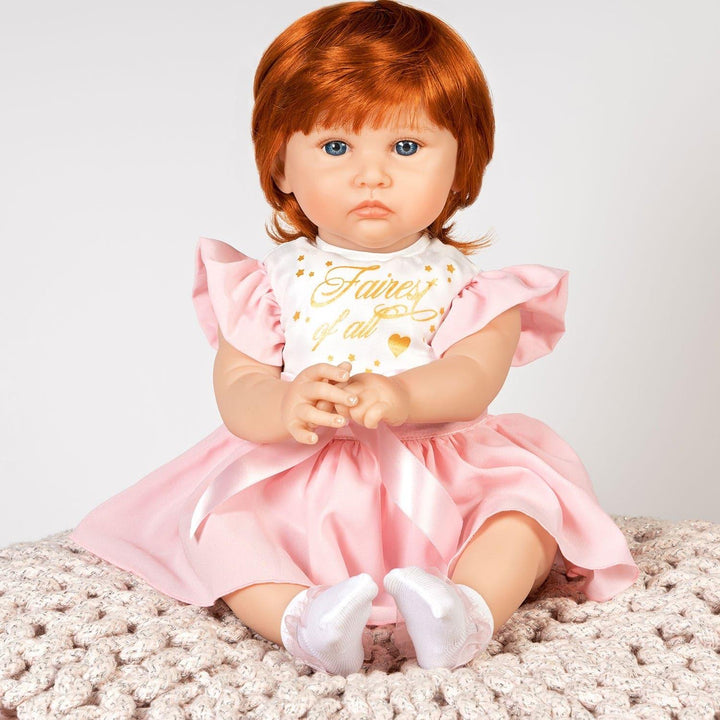 Once Upon a Princess 👑
Once Upon A Princess is a royalty by heart! Her fine silky red hair surrounds her gorgeous face, while her blue eyes full of child-like wonder, squeezable rosy cheeks, and creases that make her remarkably realistic. Your perfect little valentine!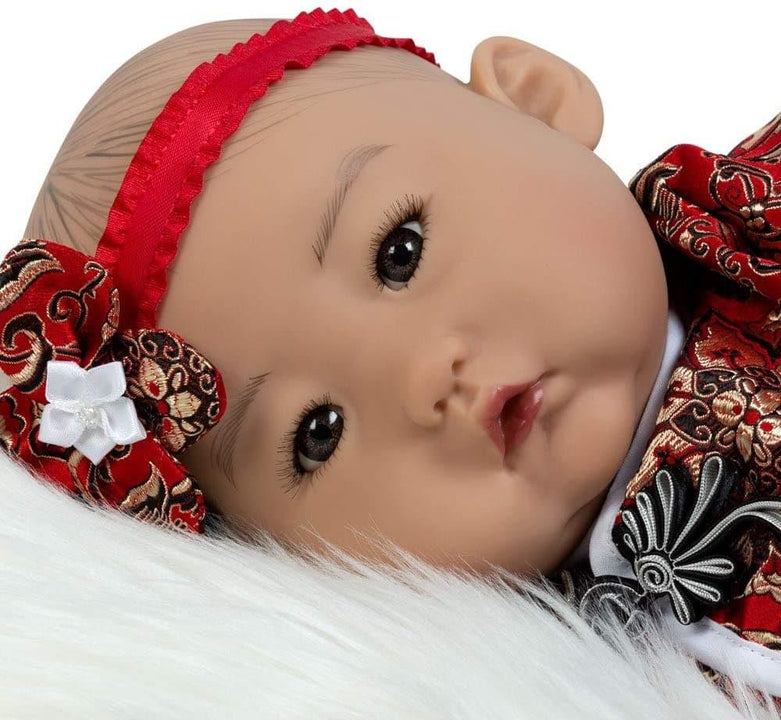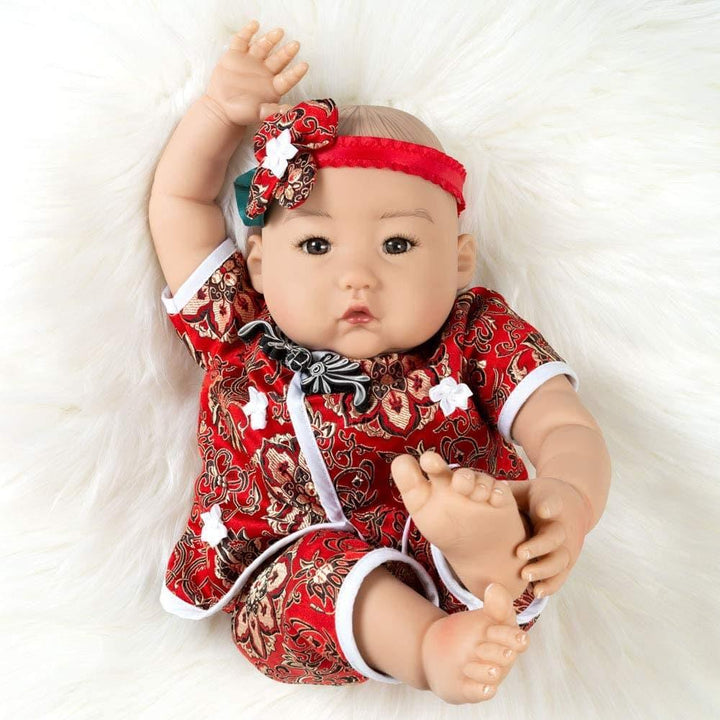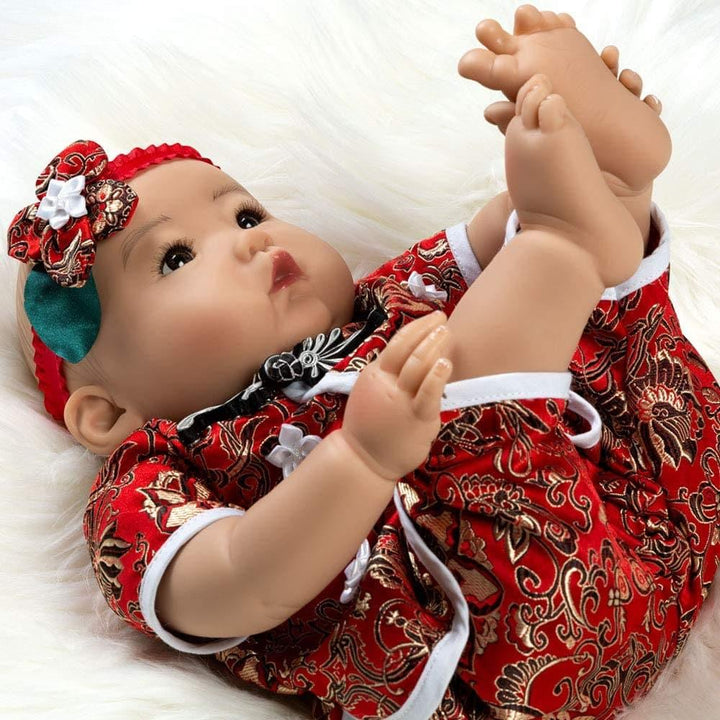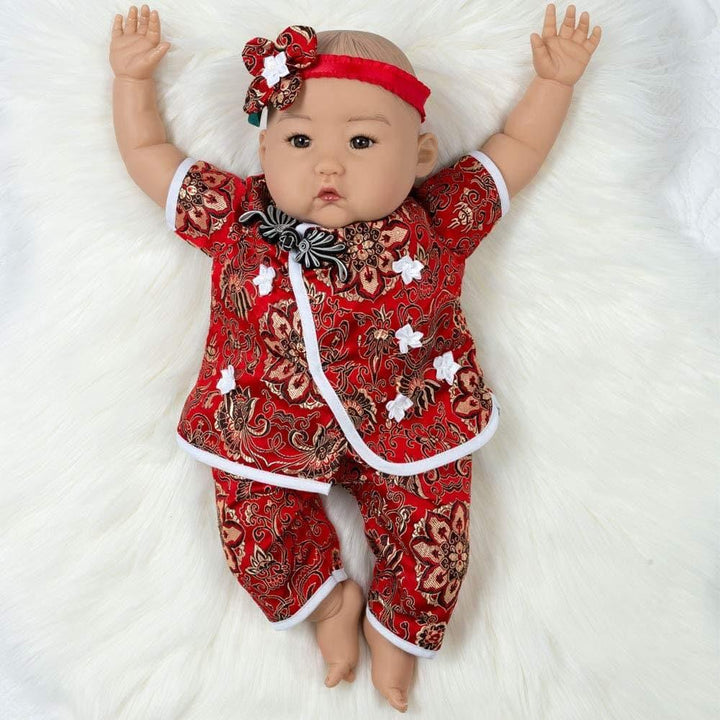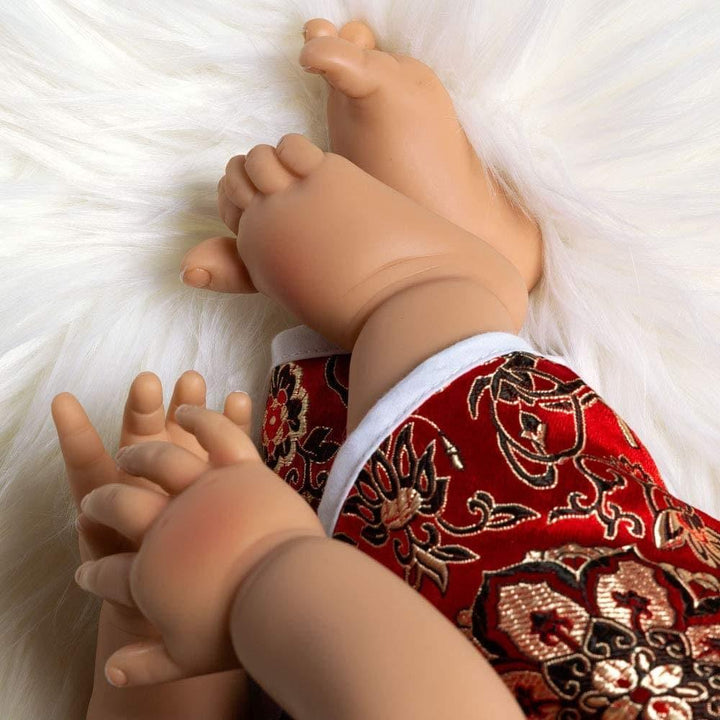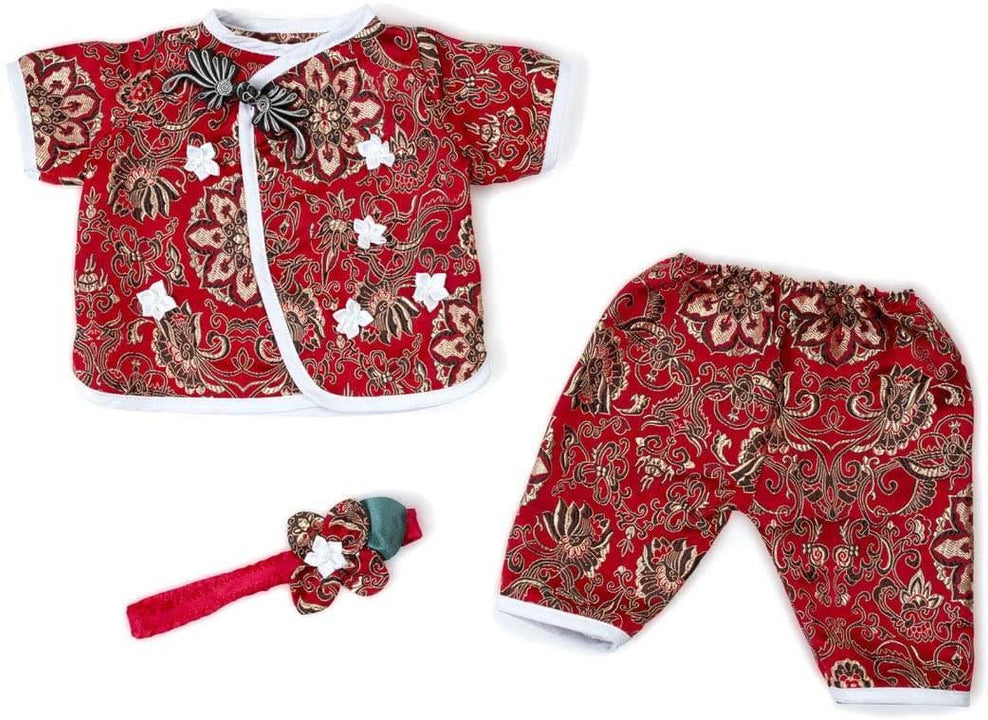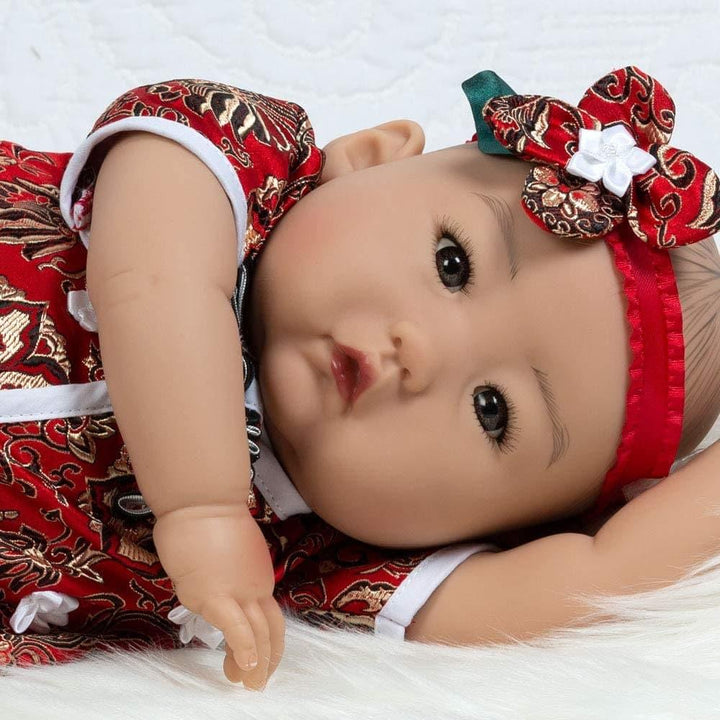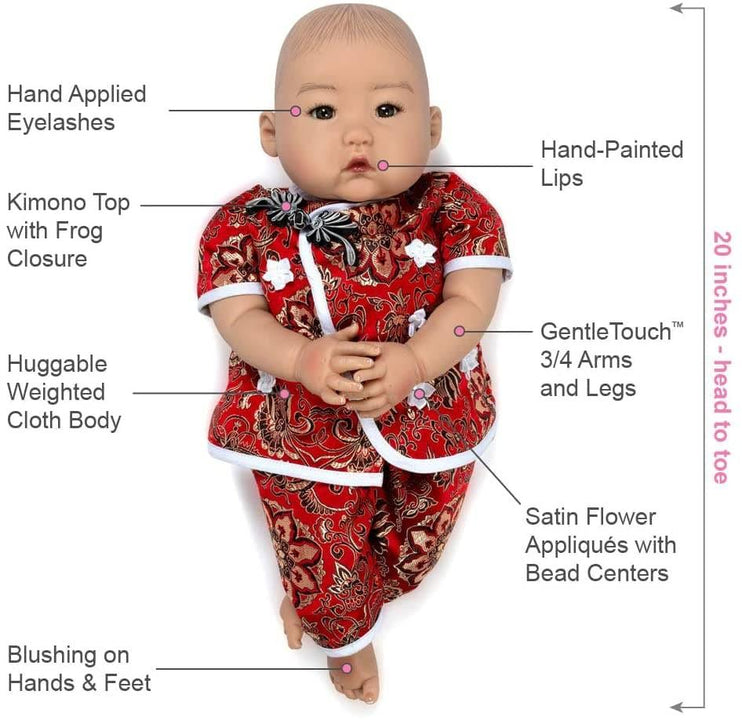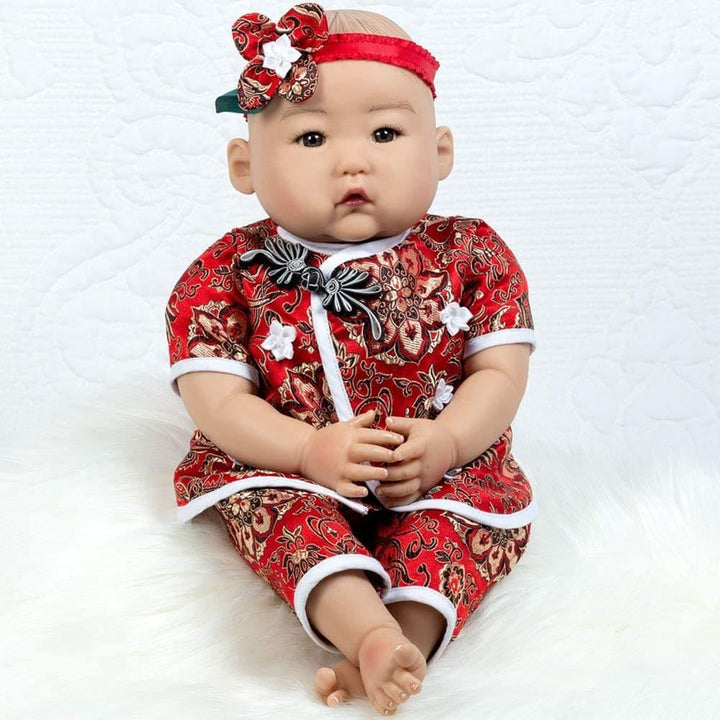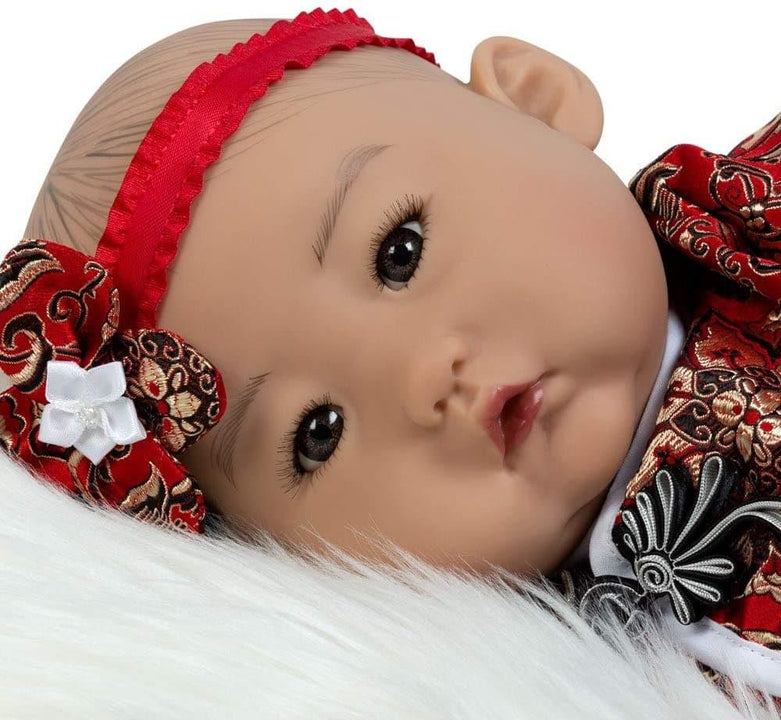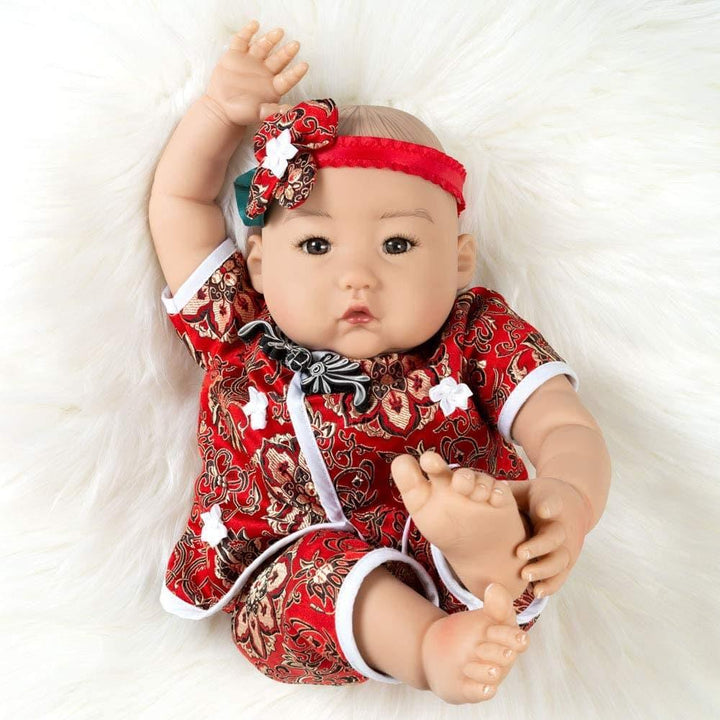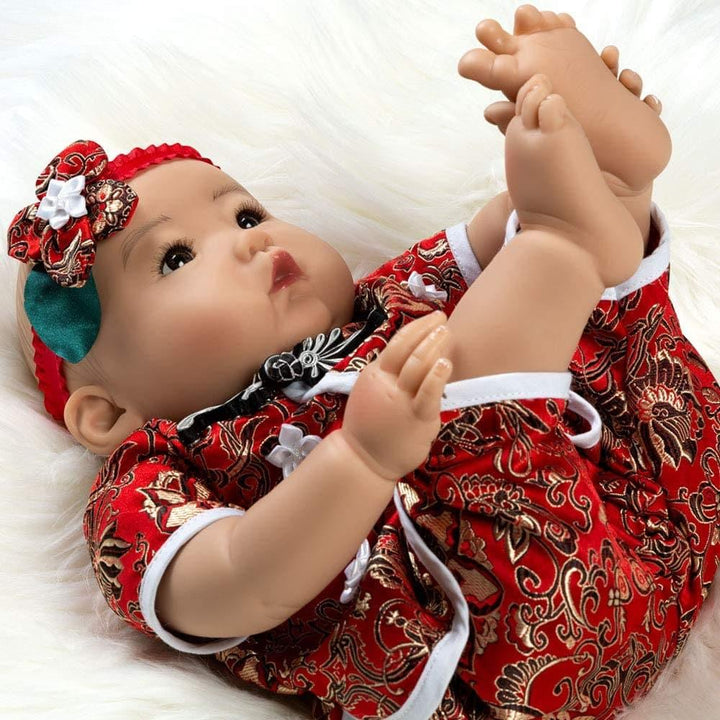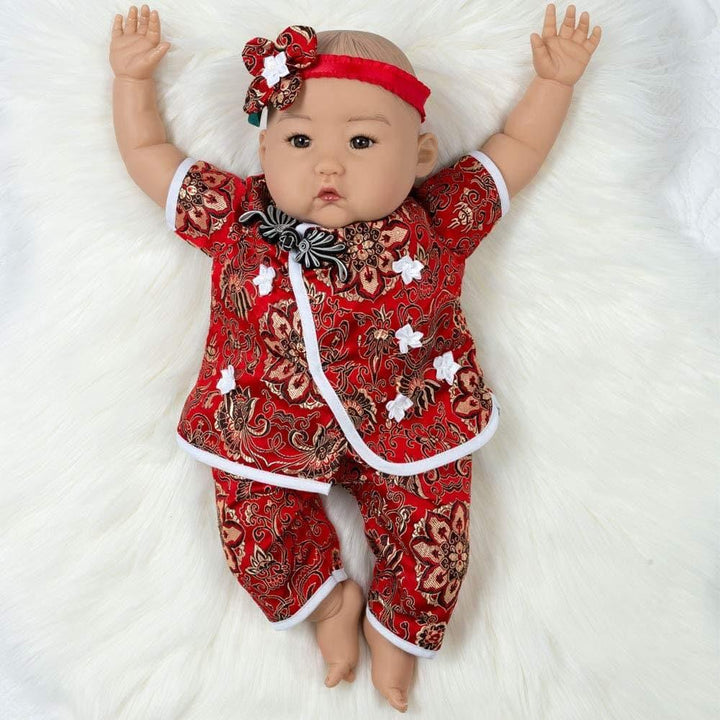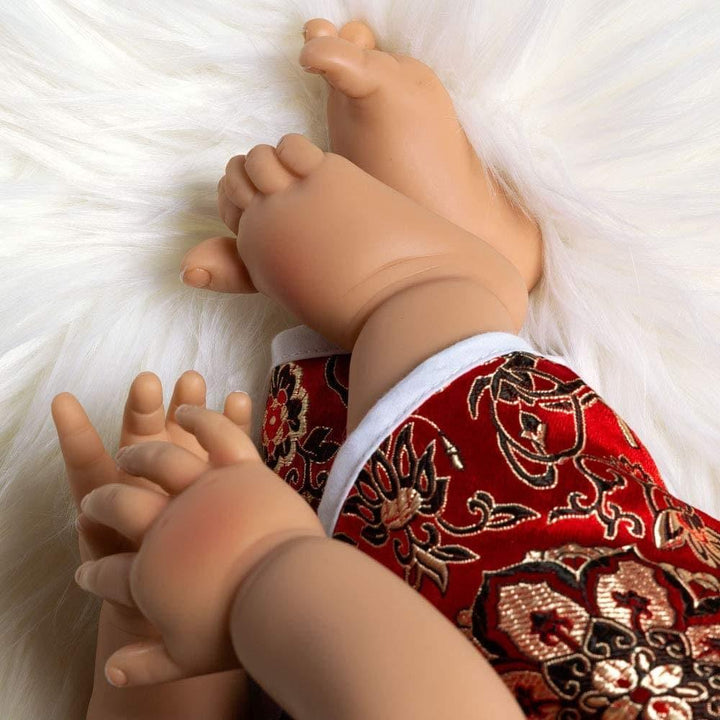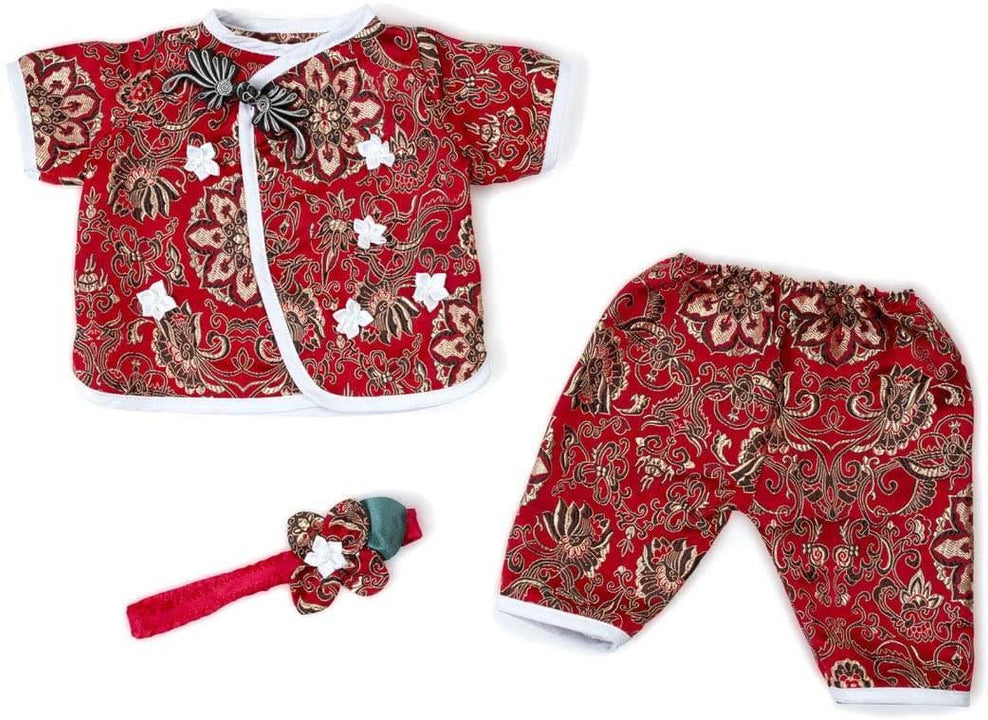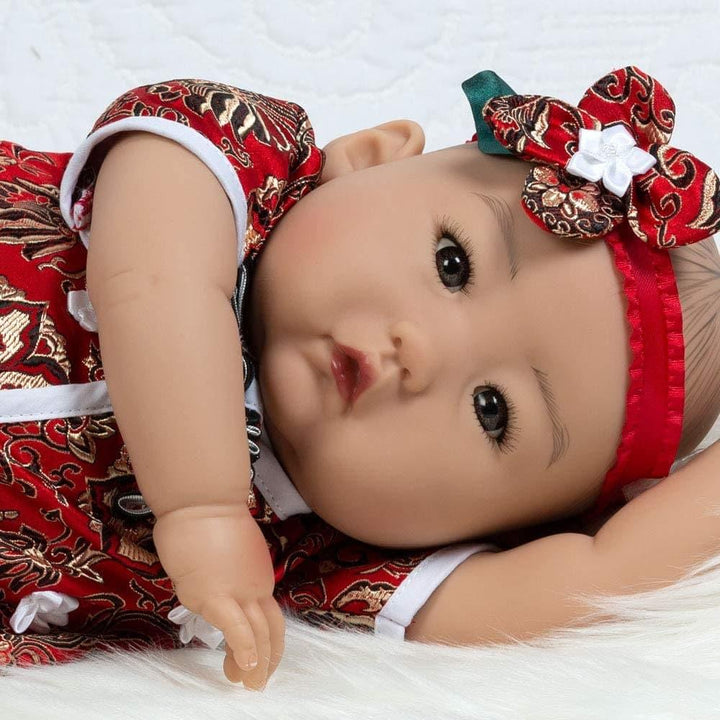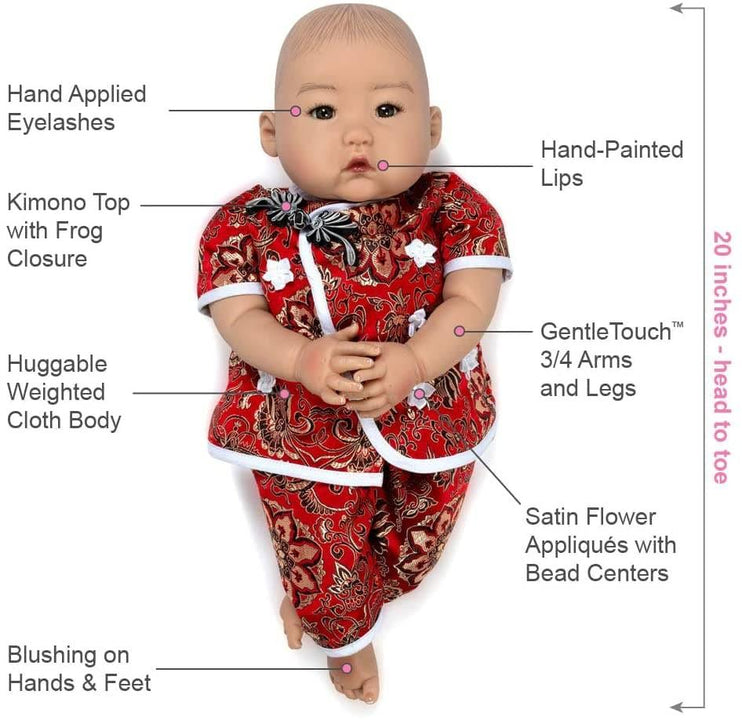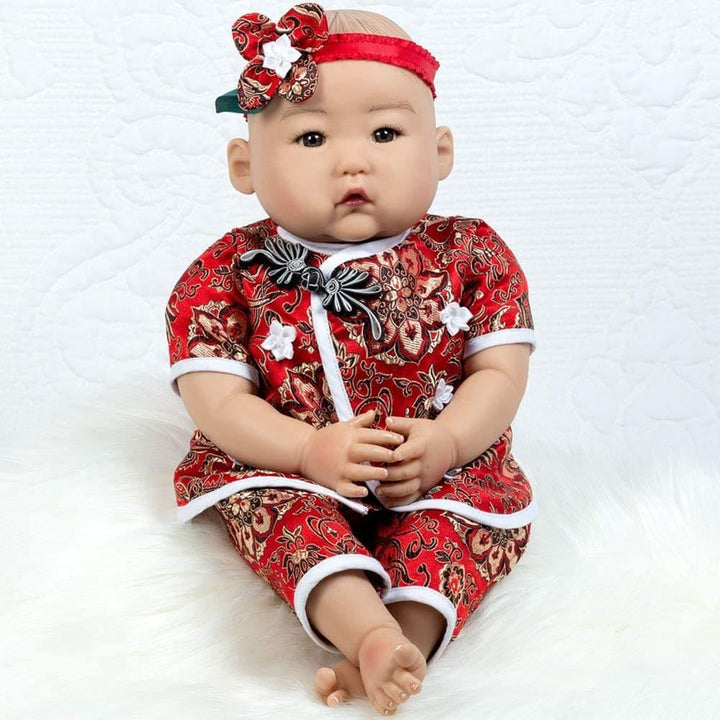 Baby Mei ❤️
Baby Mei is unbelievably sweet with her round full cheeks and chubby arms & legs that give way perfectly to her name meaning 'Beautiful Plum'. Baby Mei has the most delicate facial features, with her round brown eyes, small nose and classic pouty baby lips.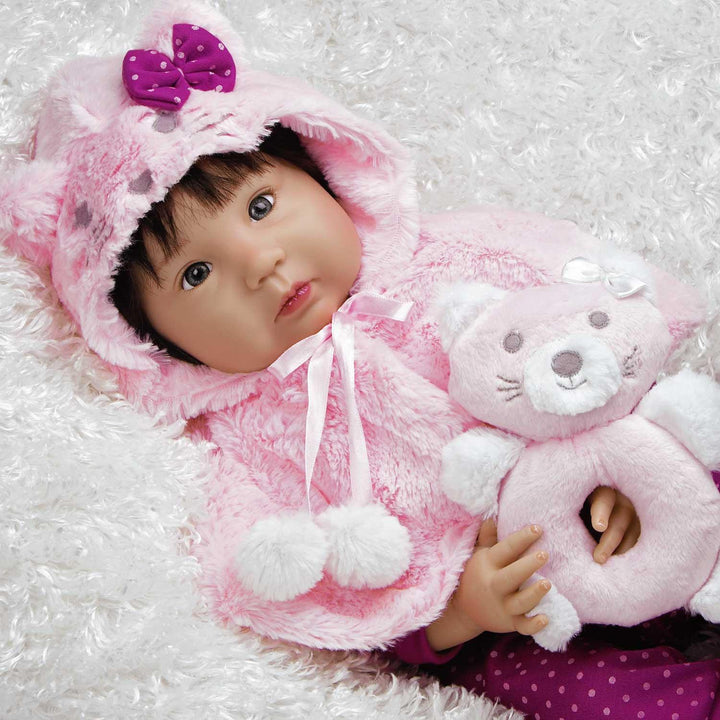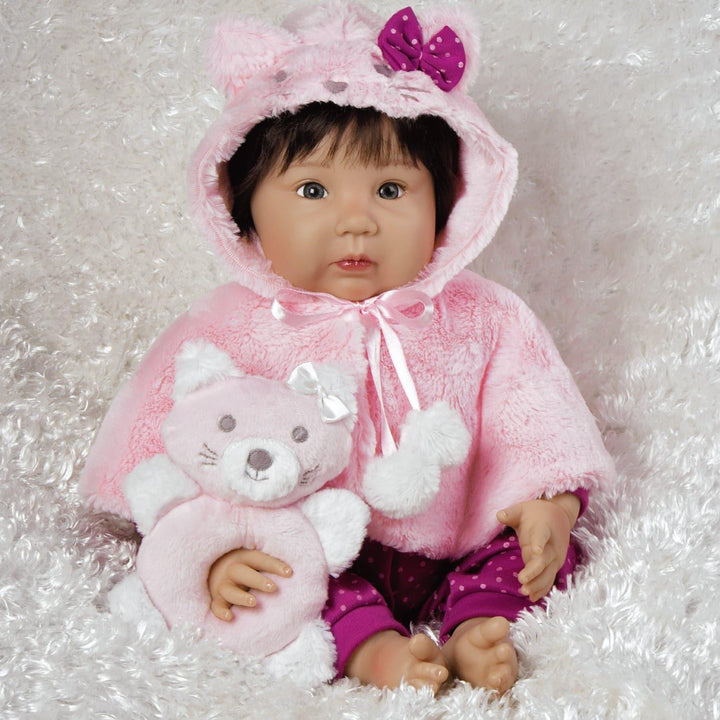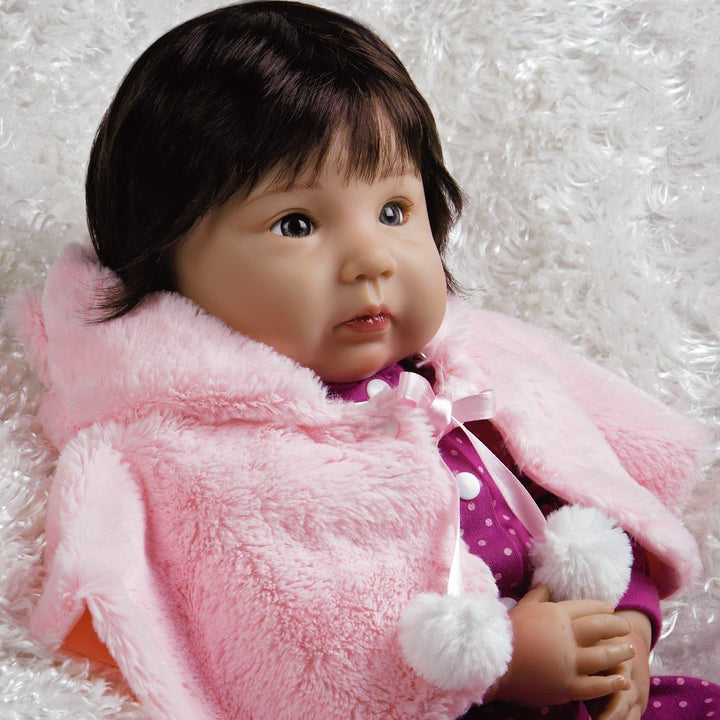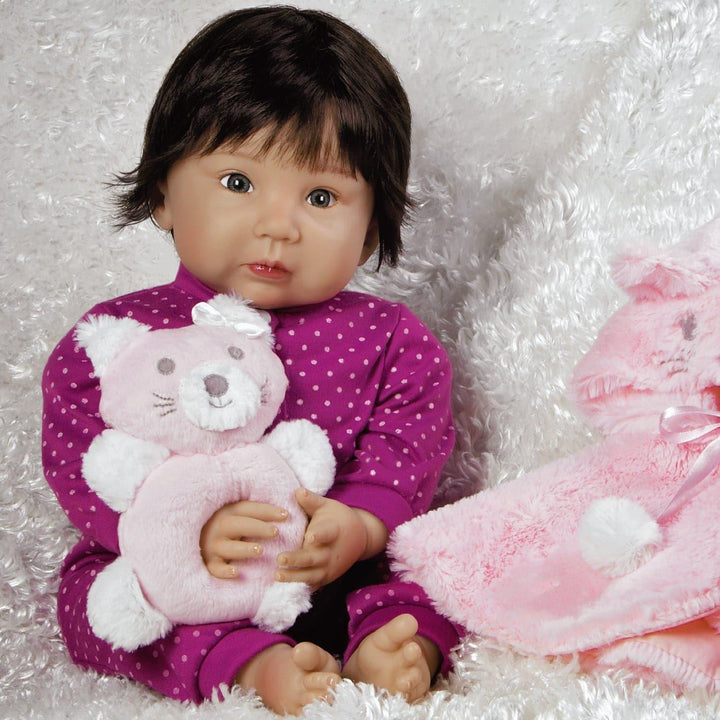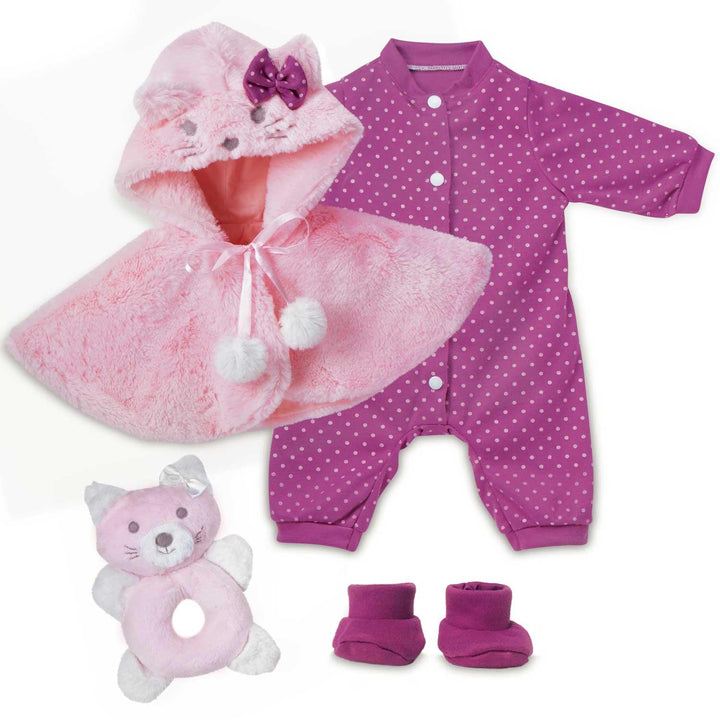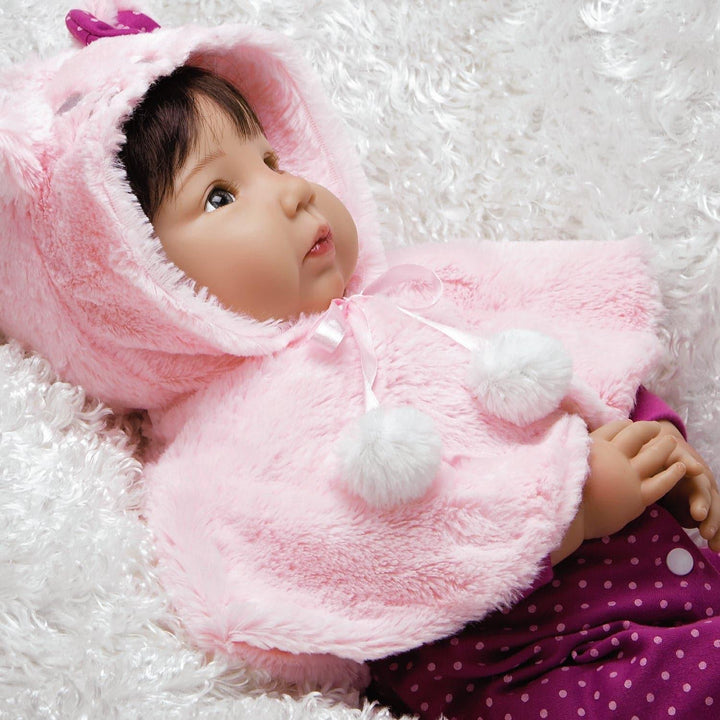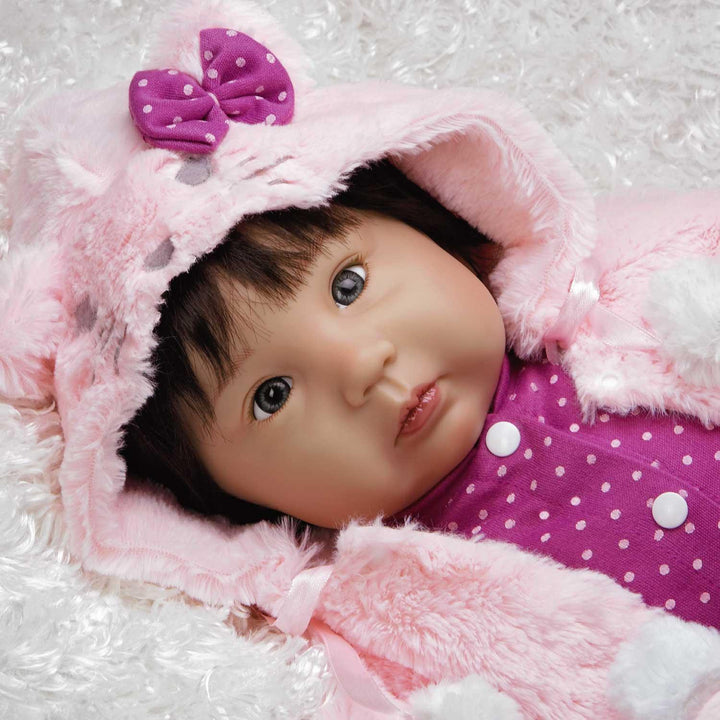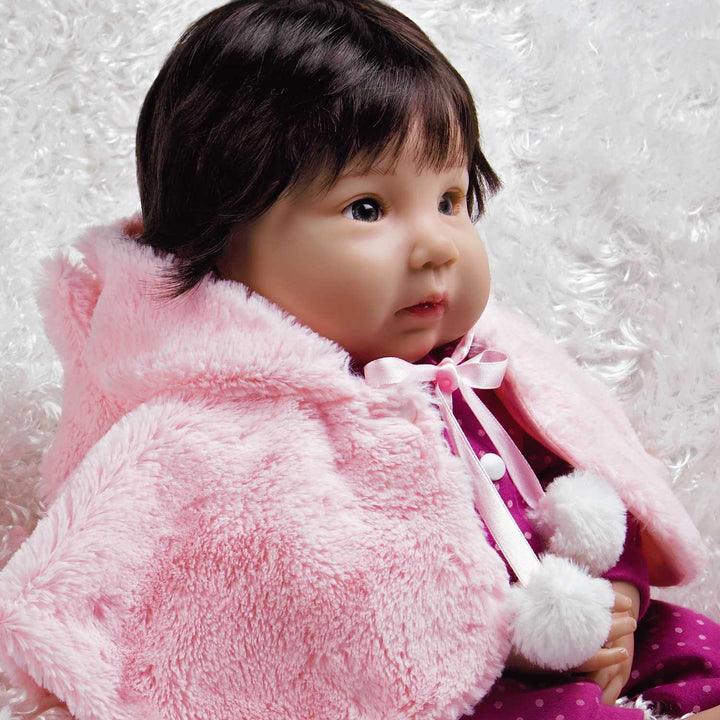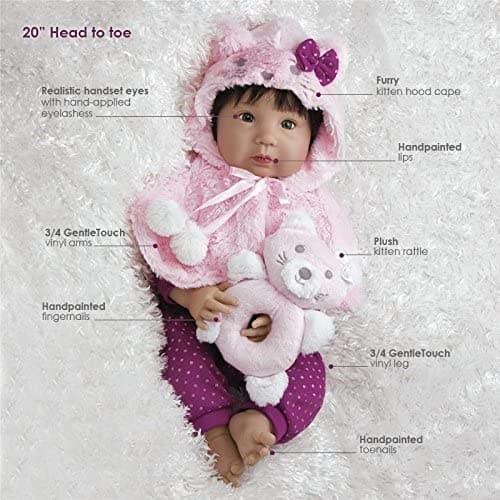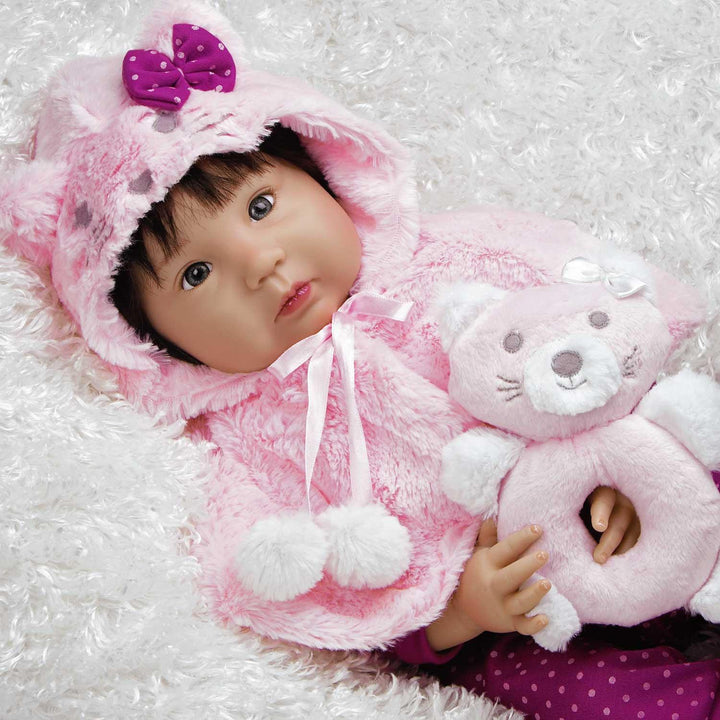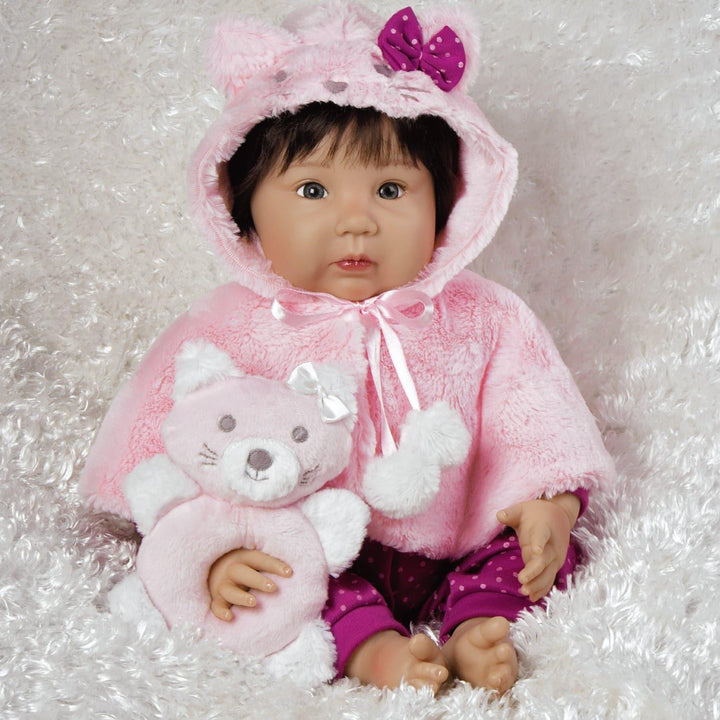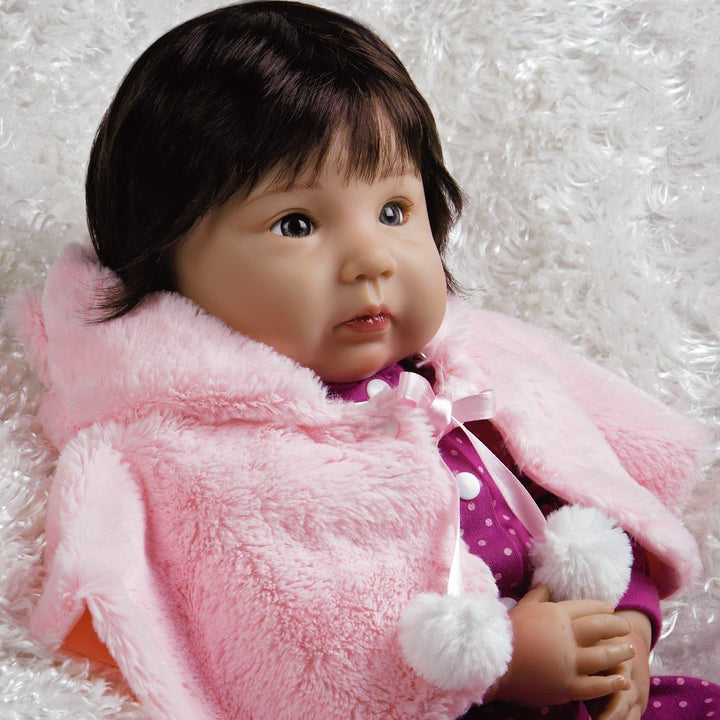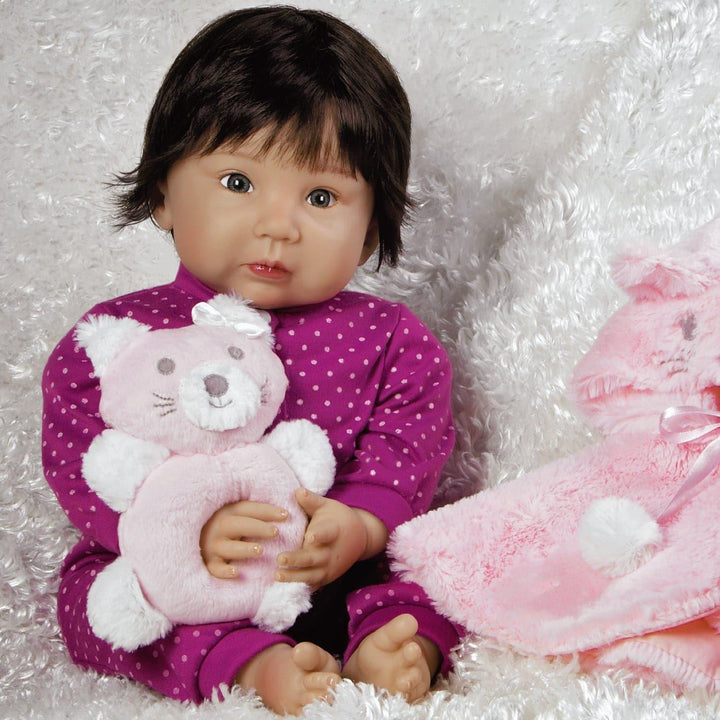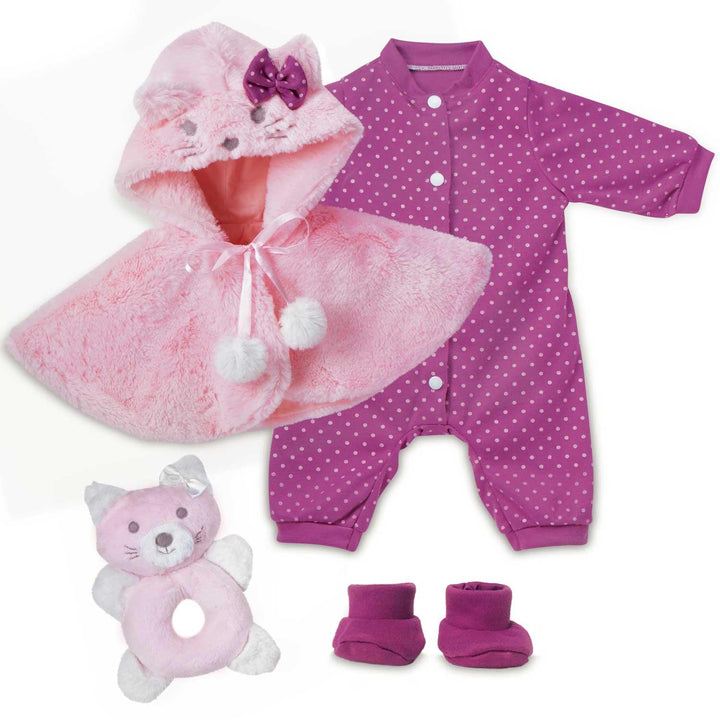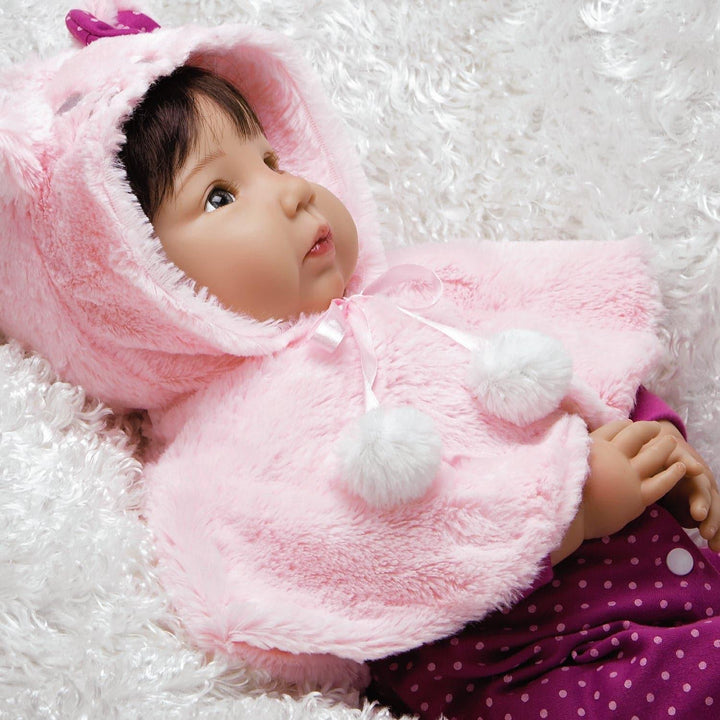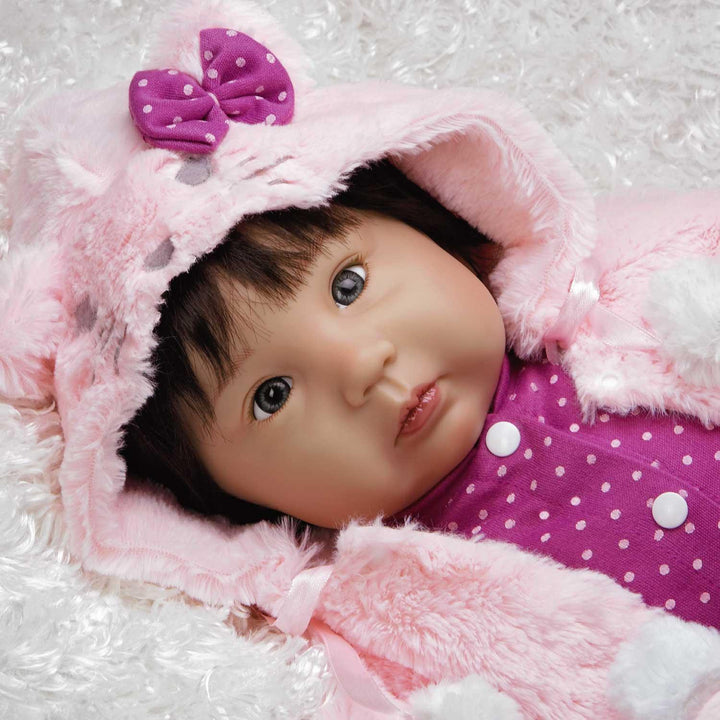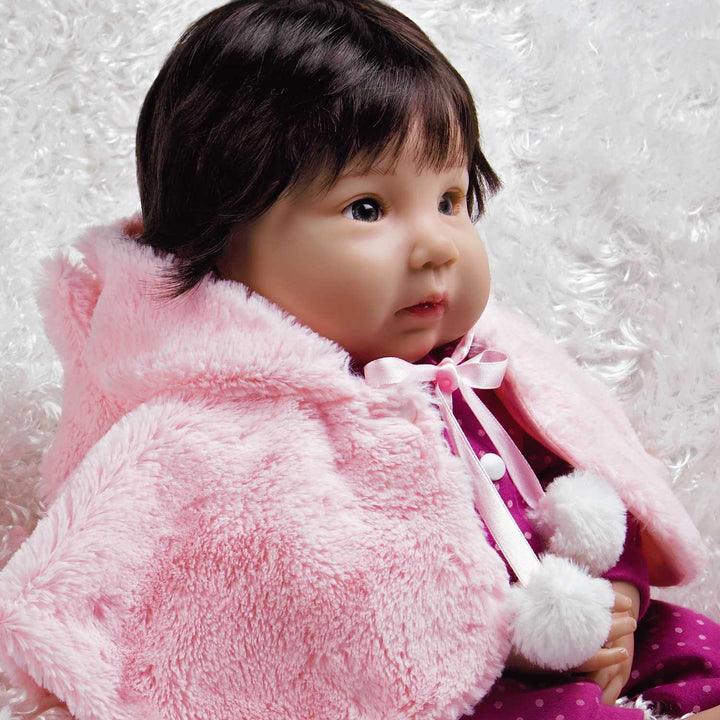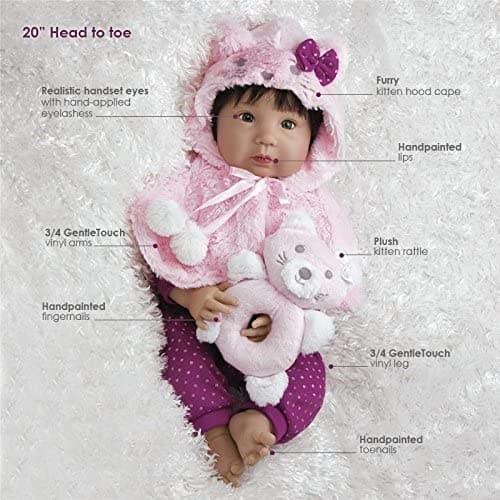 Smitten Kitten 🐱
Talk about purr-fect! Sculpted by award-winning doll designer Ping Lau, Smitten Kitten is 20" with an olive complexion, smoky grey eyes and wispy brown hair, highlighted by her adorably cute bangs give her a precious yet playful look. No wonder she is a fan favorite!
Make Moments Truly Special With Our Reborn Doll Accessories!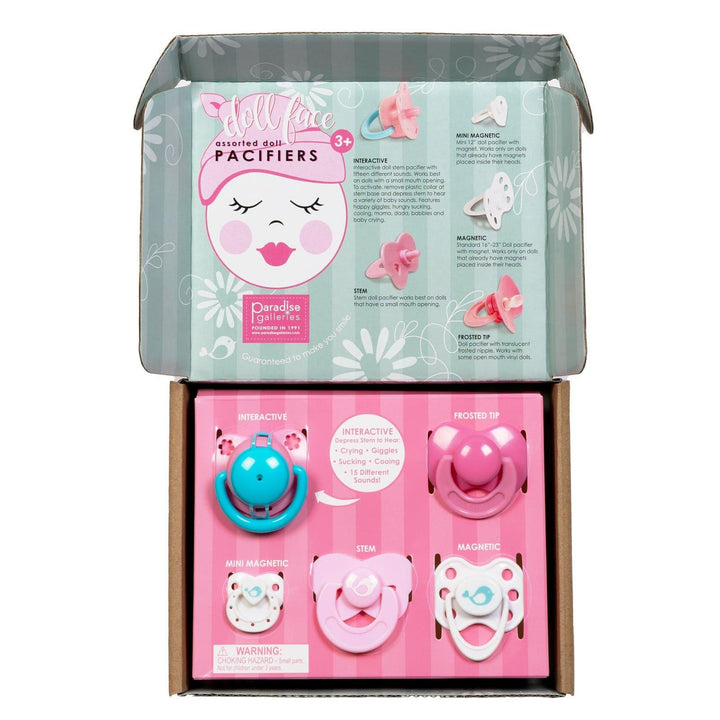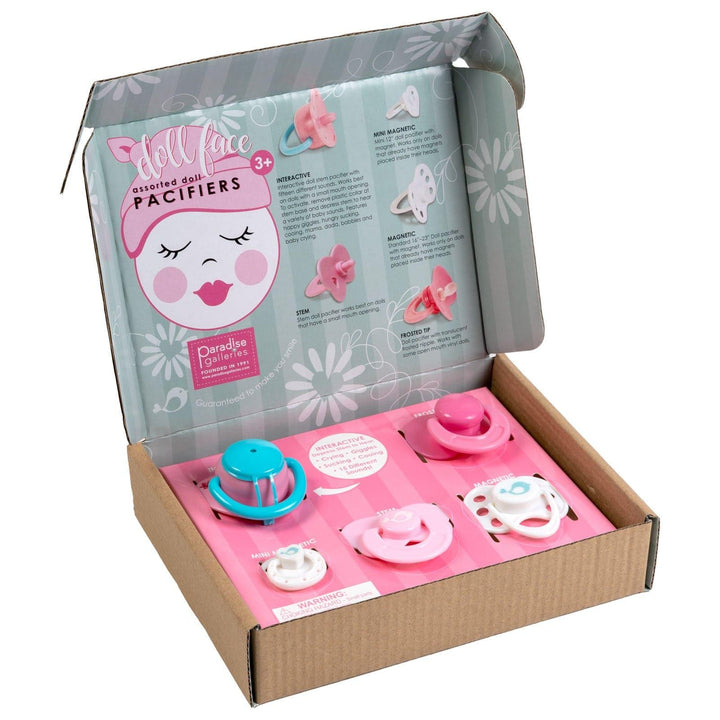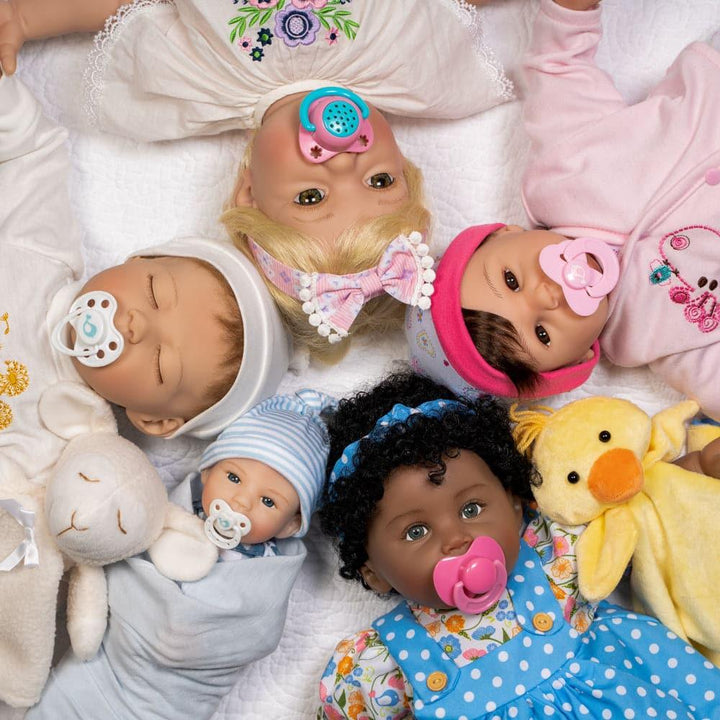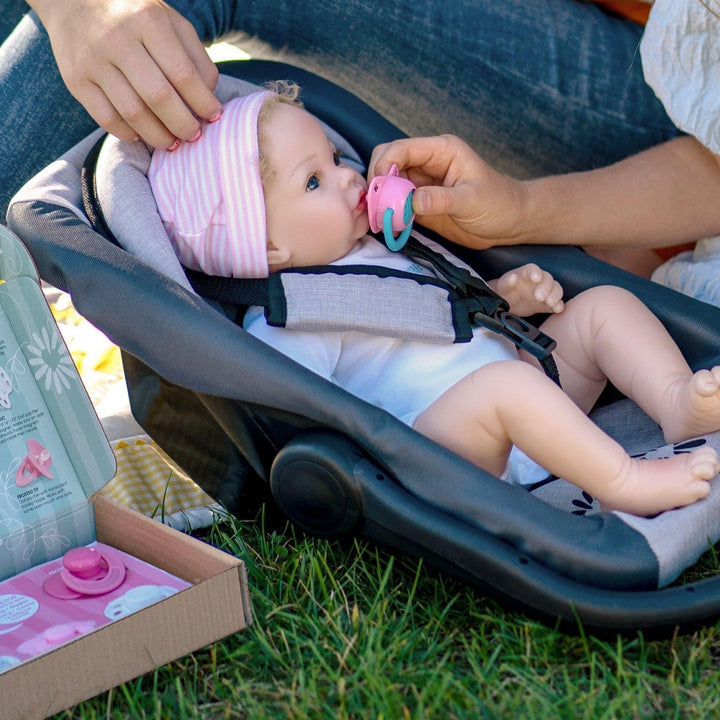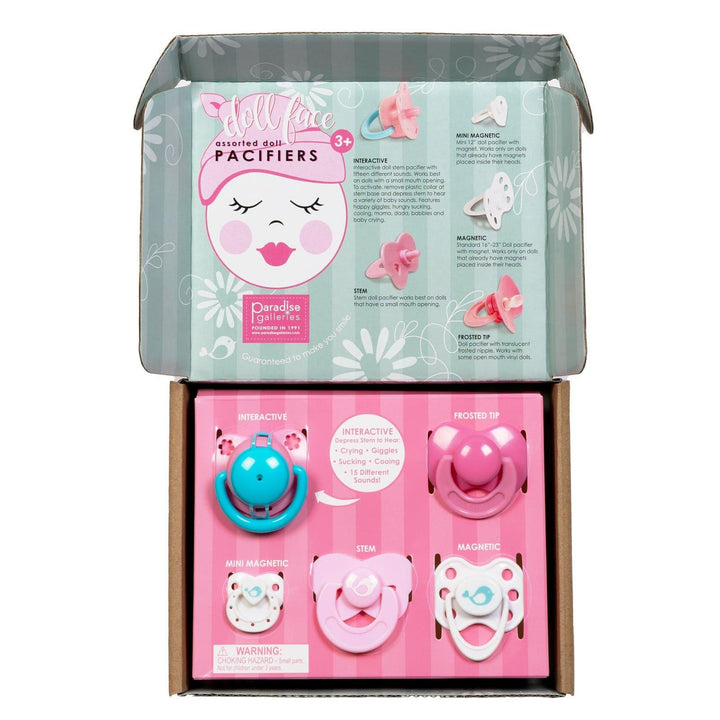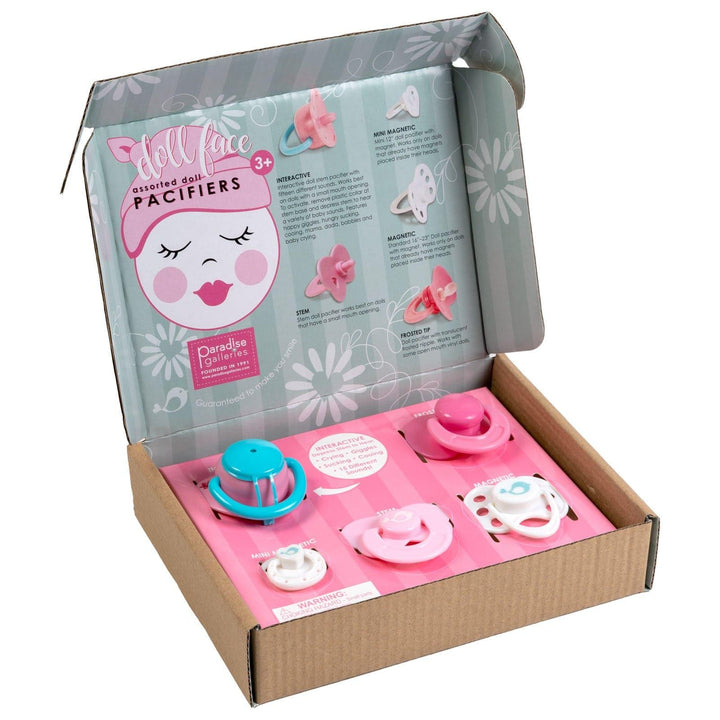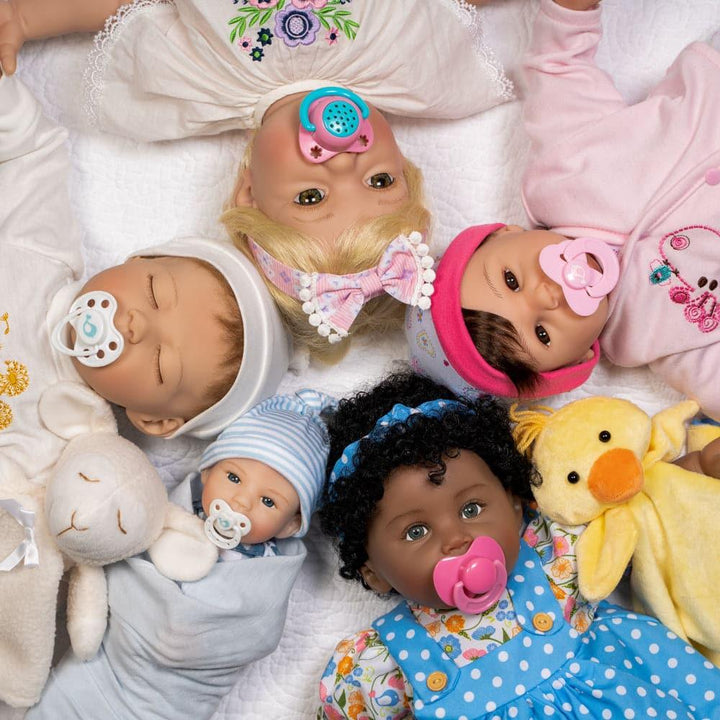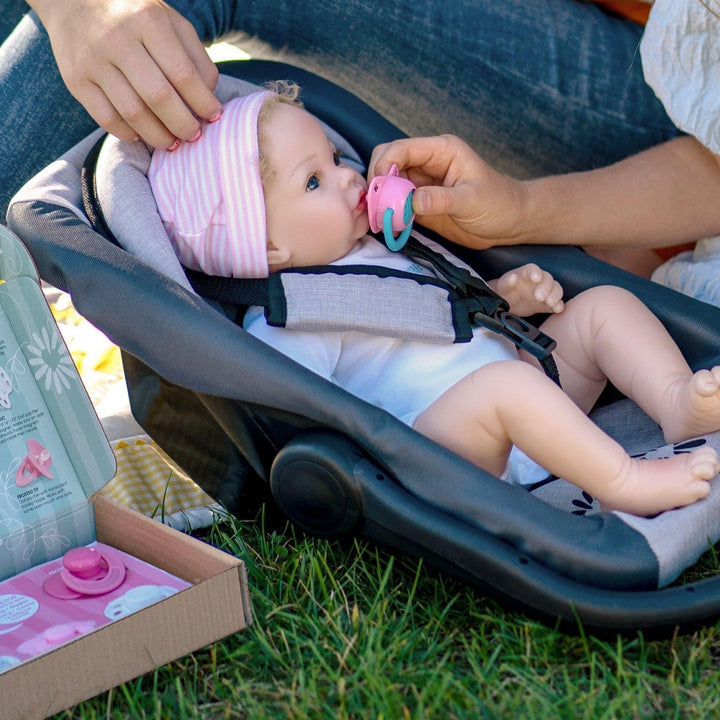 Doll Face Pacifier Gift Set
🎁 5-piece doll pacifier set

Designed from the heart and packed with tender loving care, this pacifier set will help you foster a special, intimate bond with your reborn babies.💗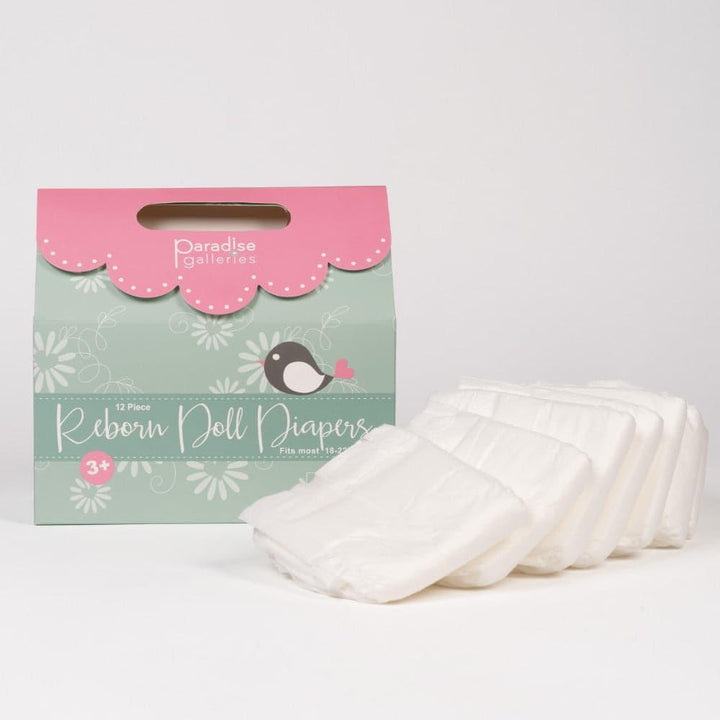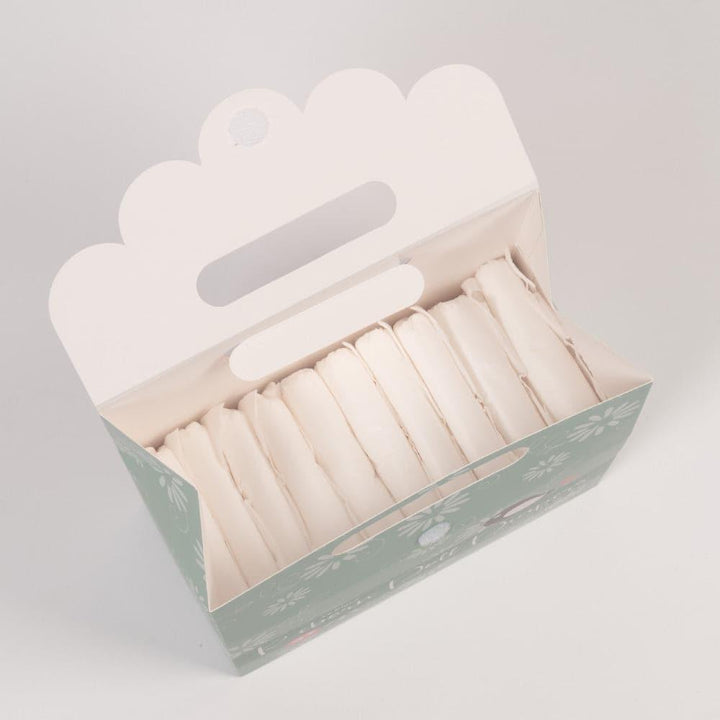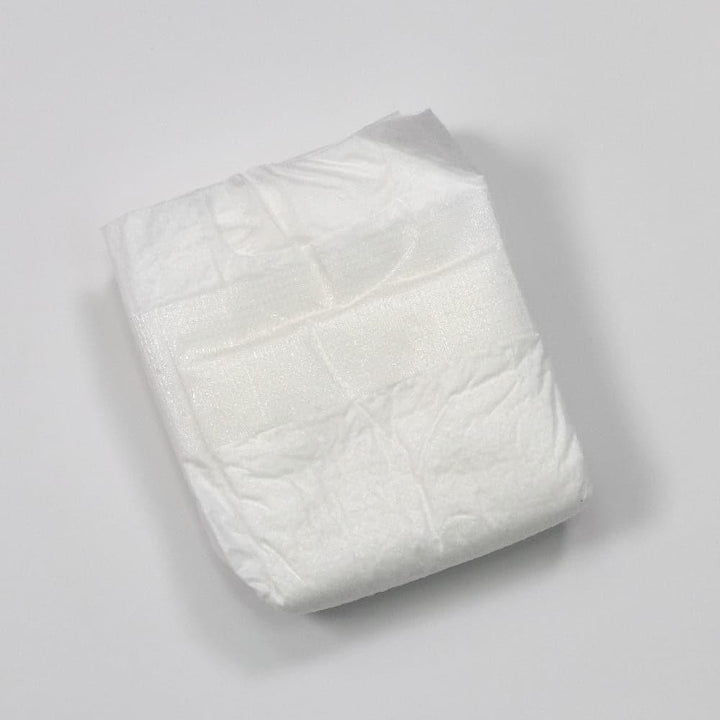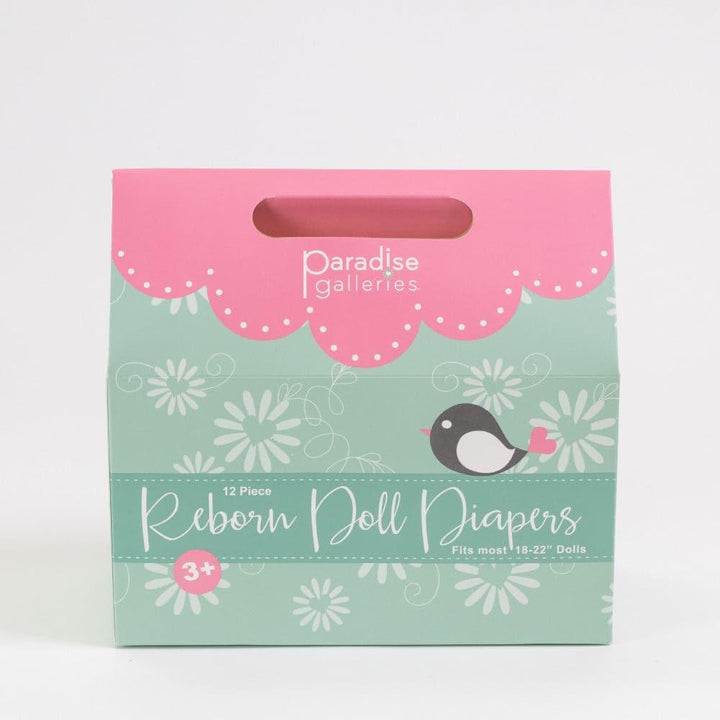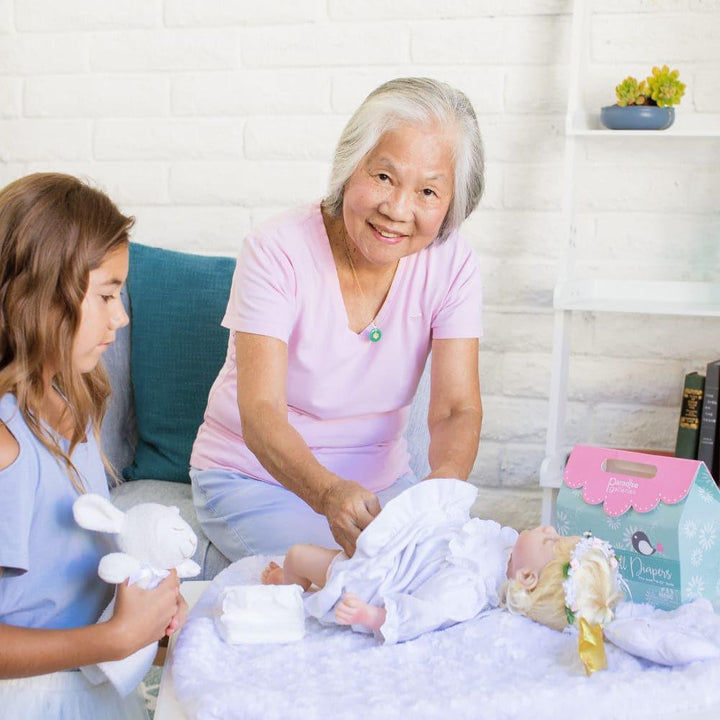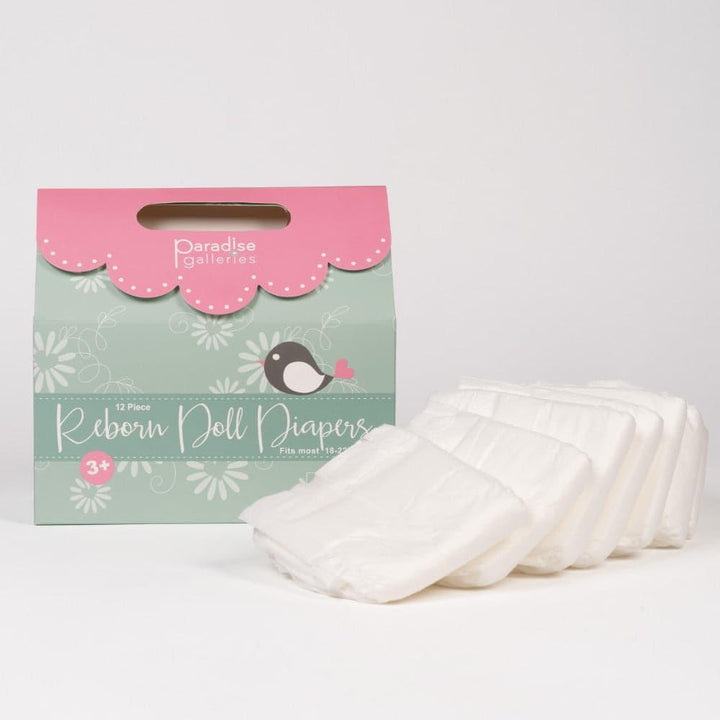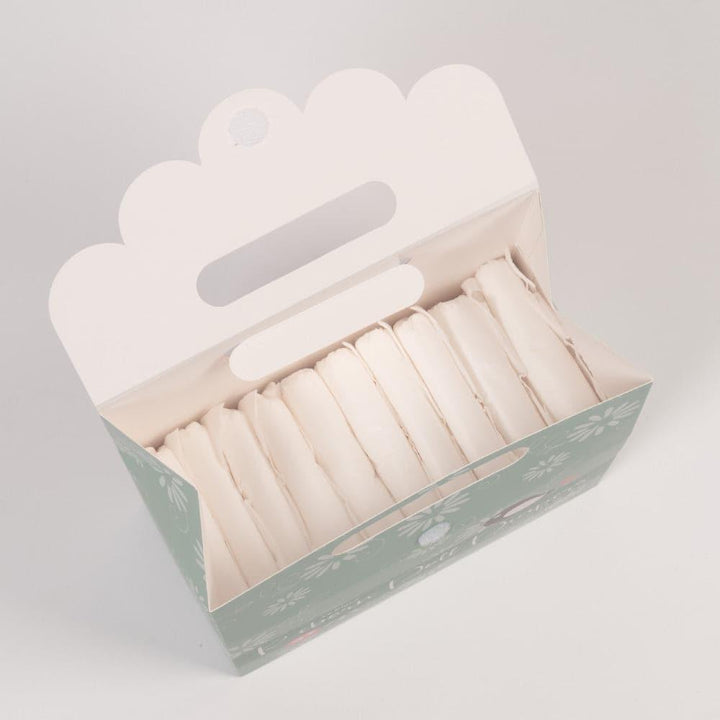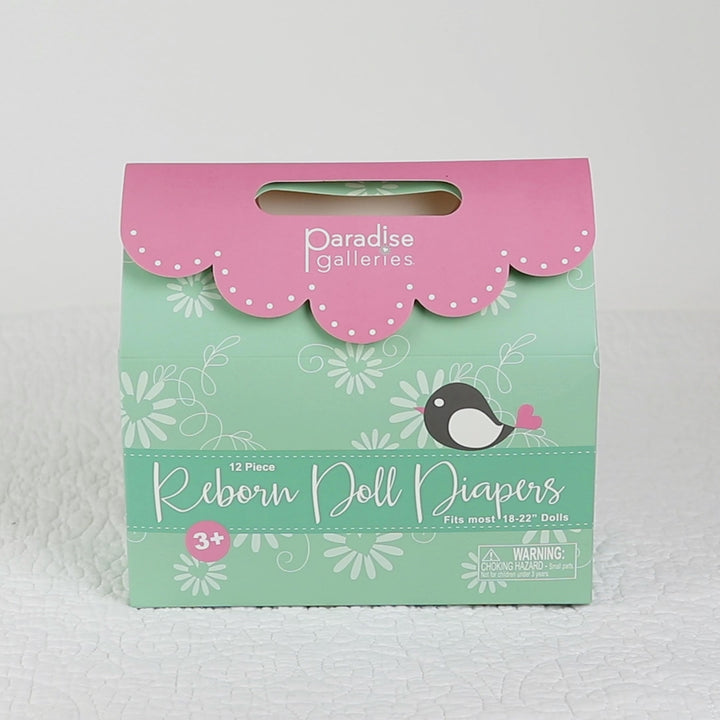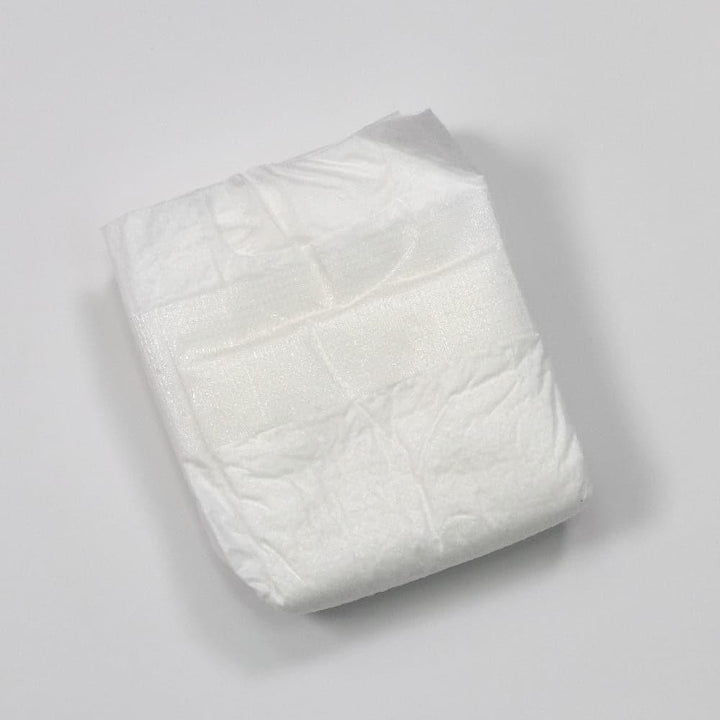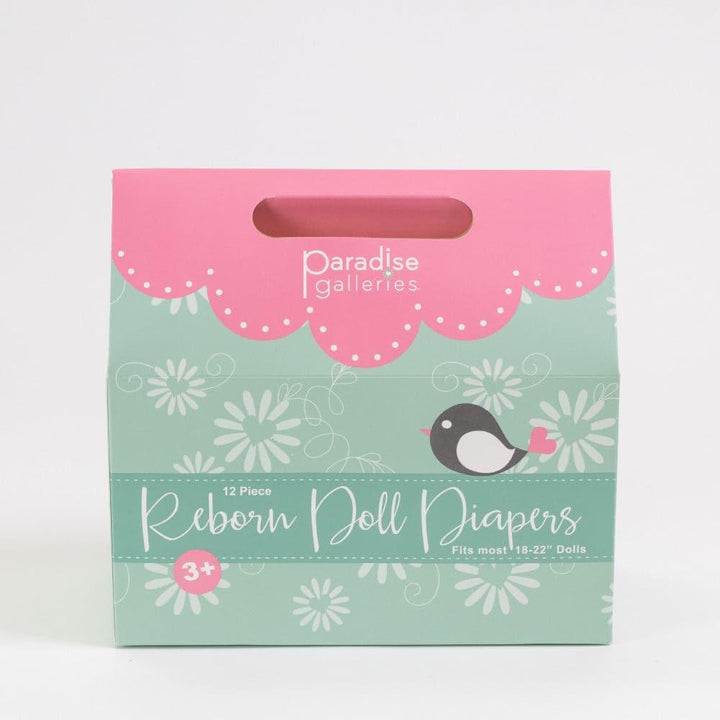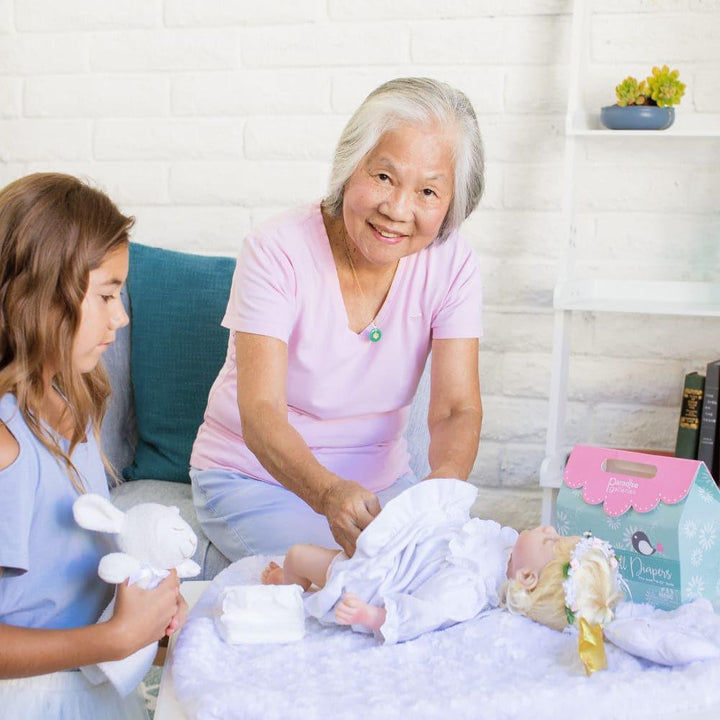 Reborn Doll Diapers
🎁 A pack of 12

A must-have accessory for baby's nursery! Your kid will enjoy the experience of tending to their baby doll with every diaper change. 💗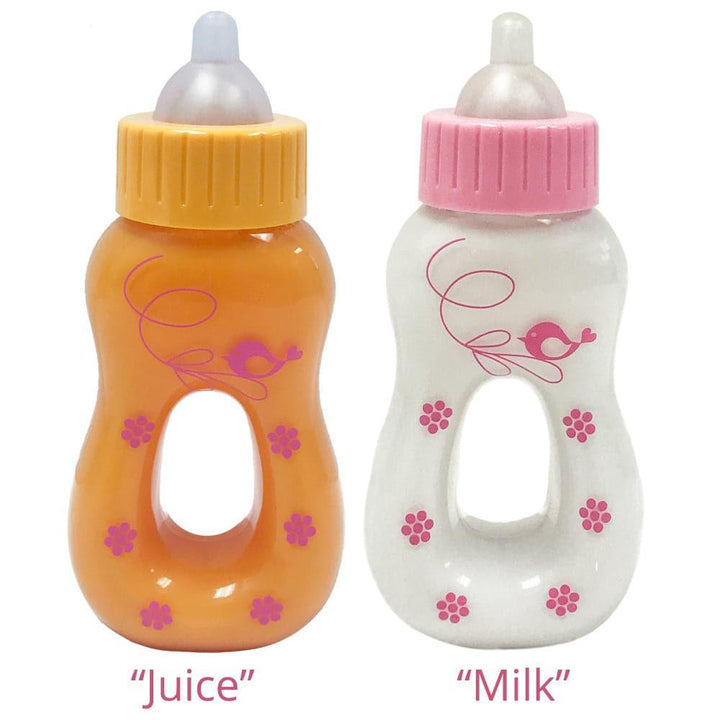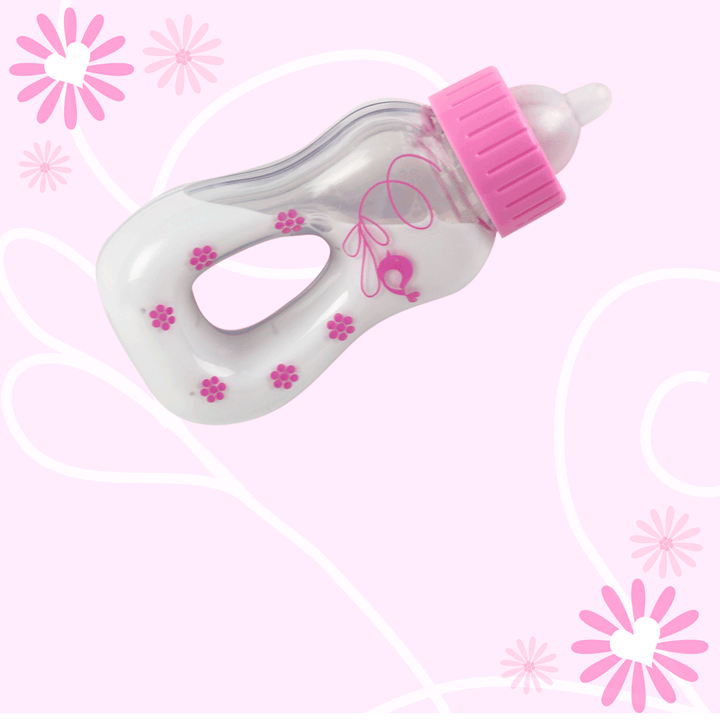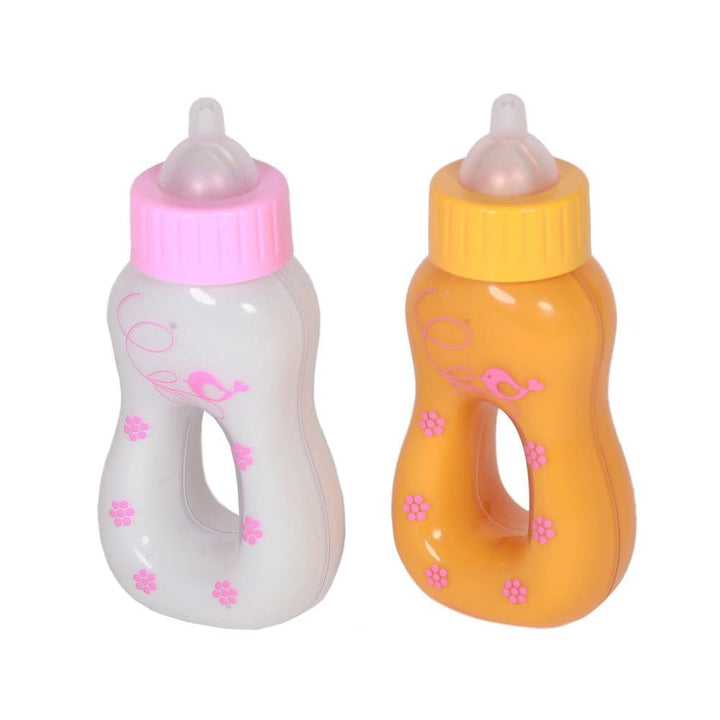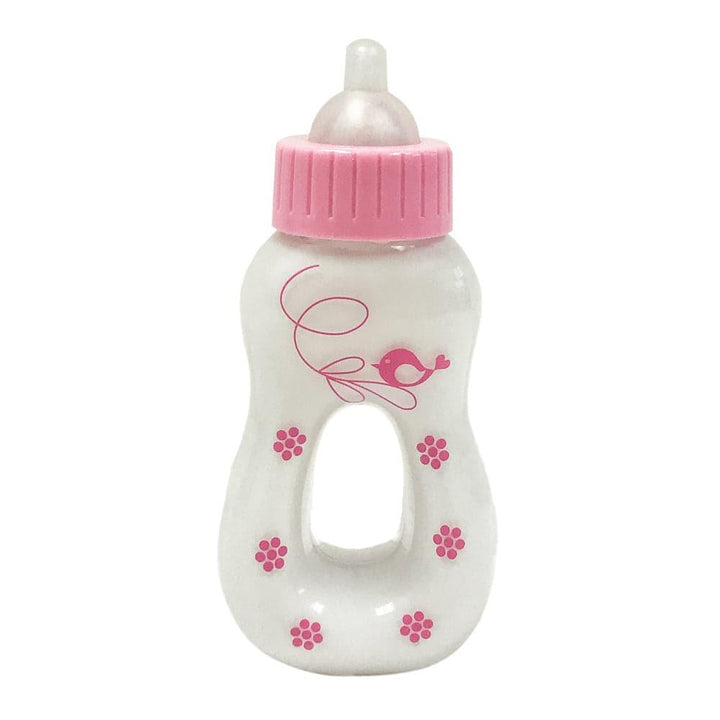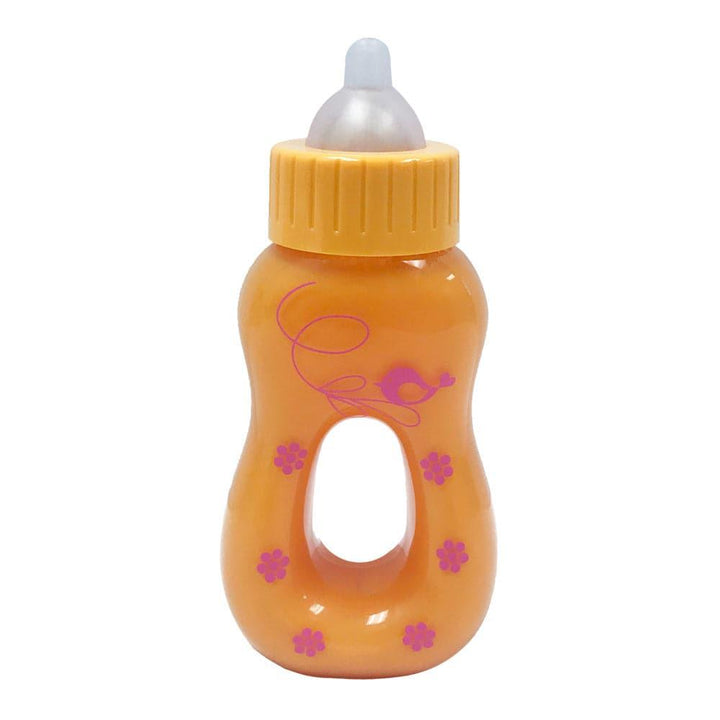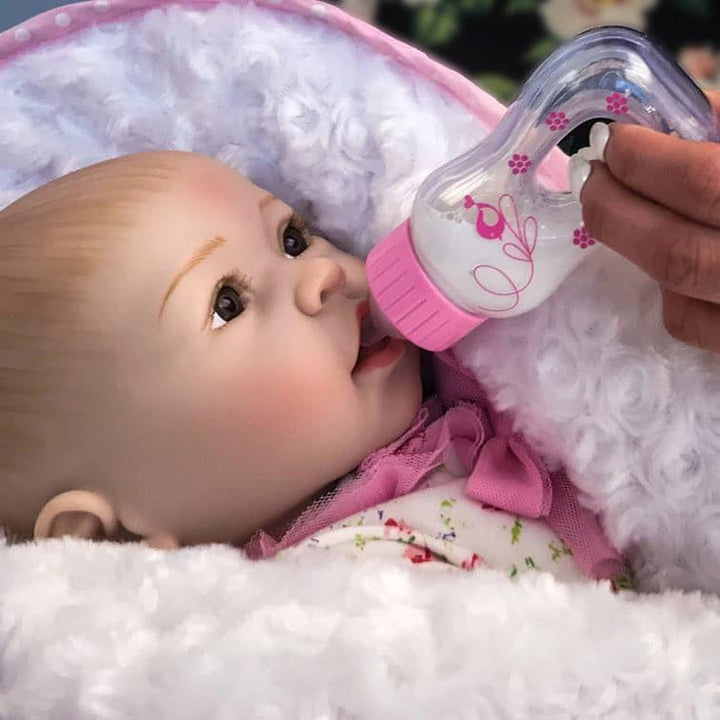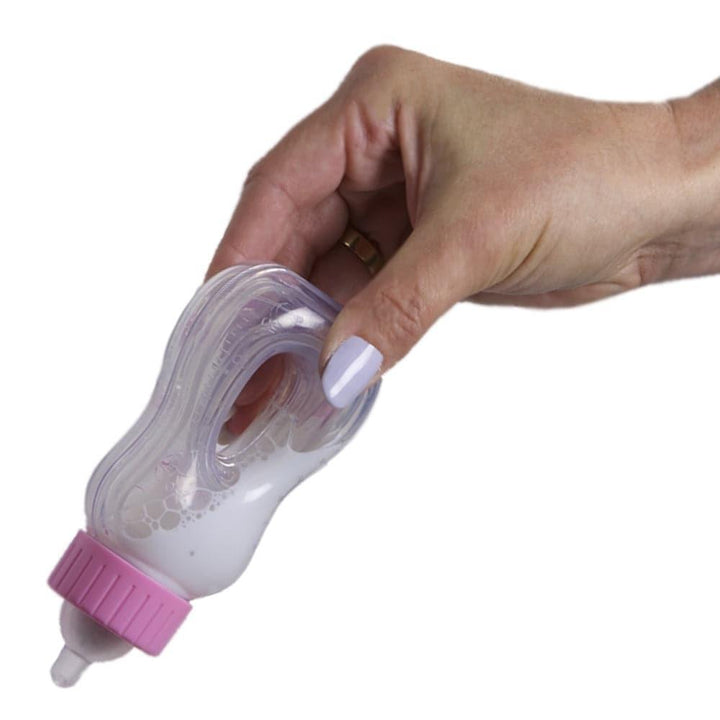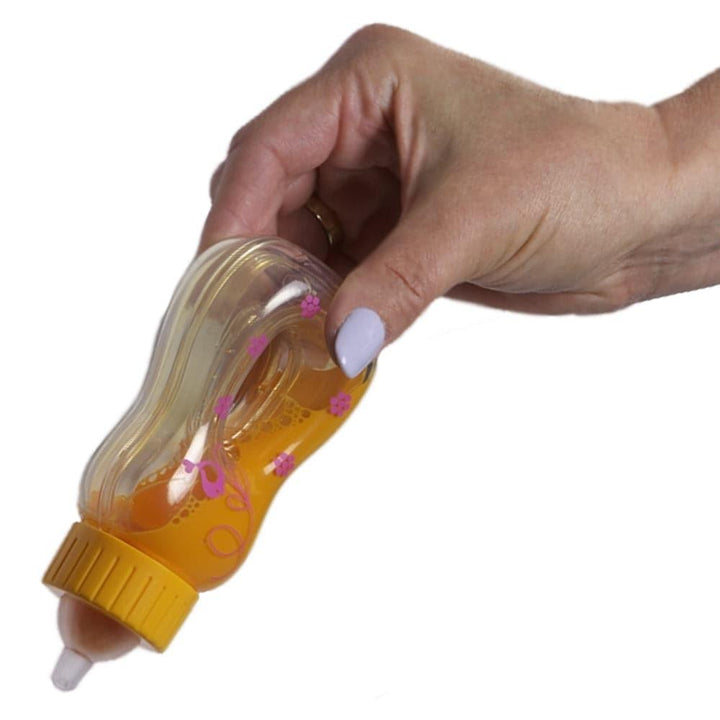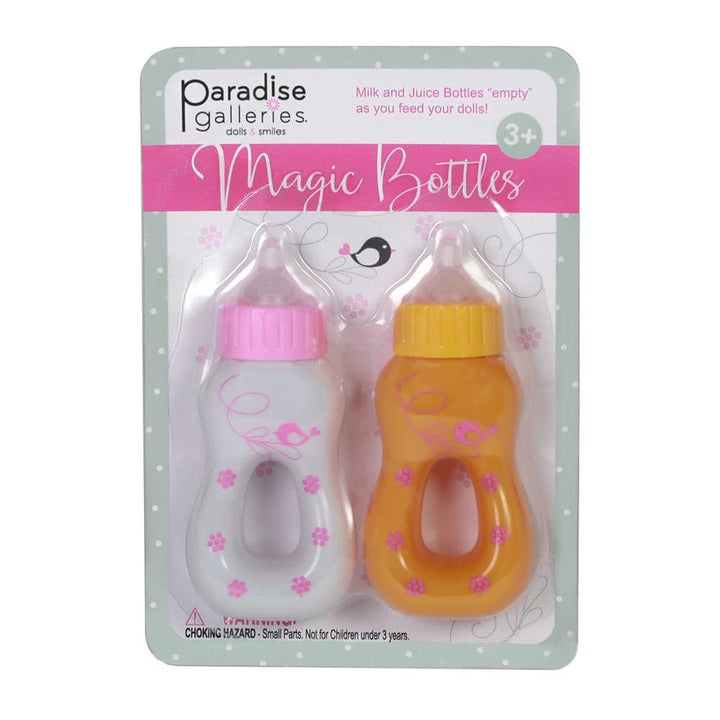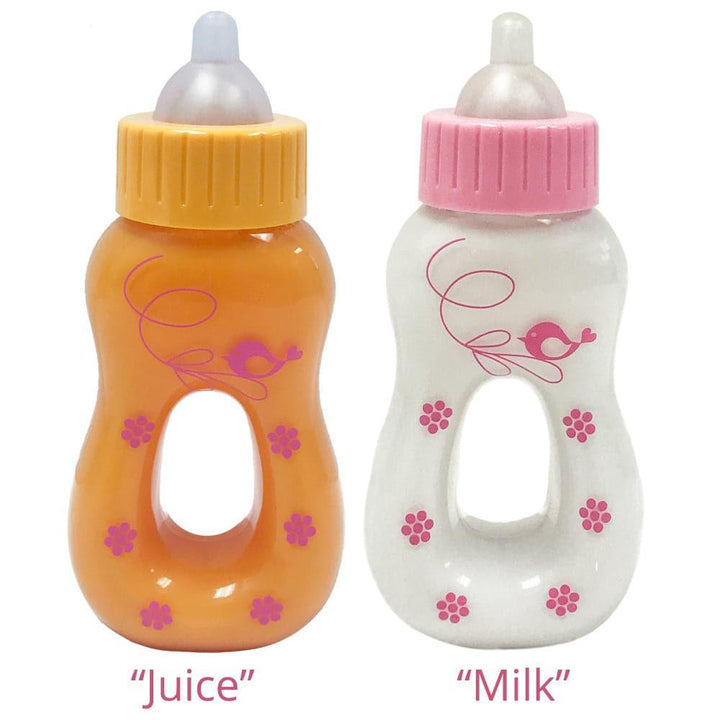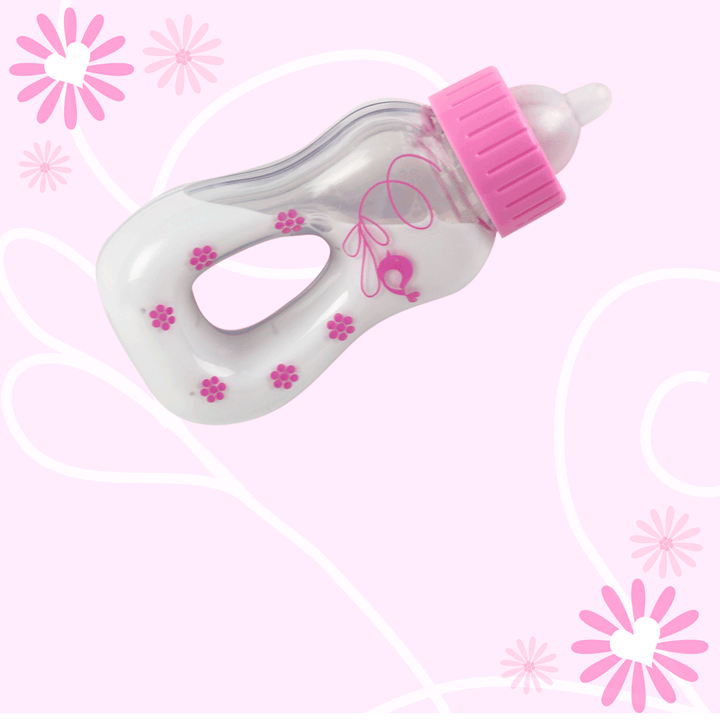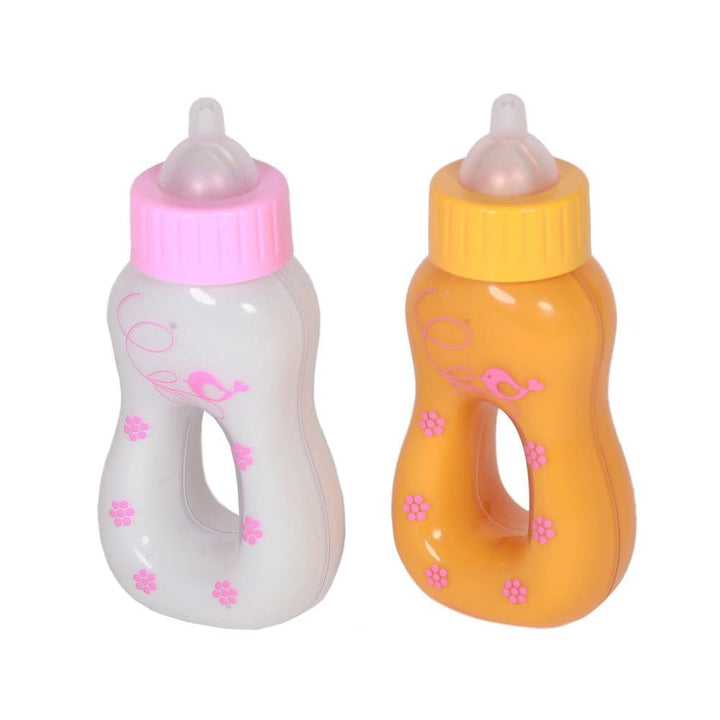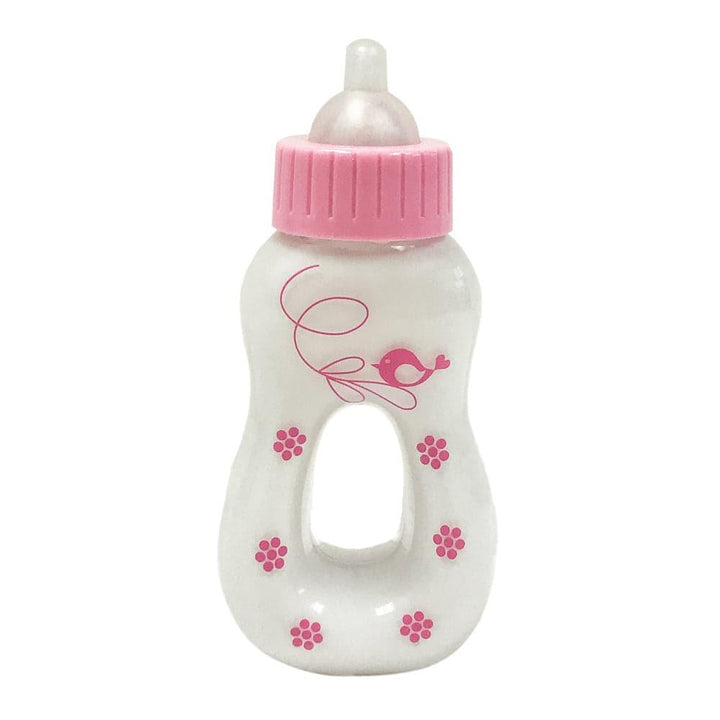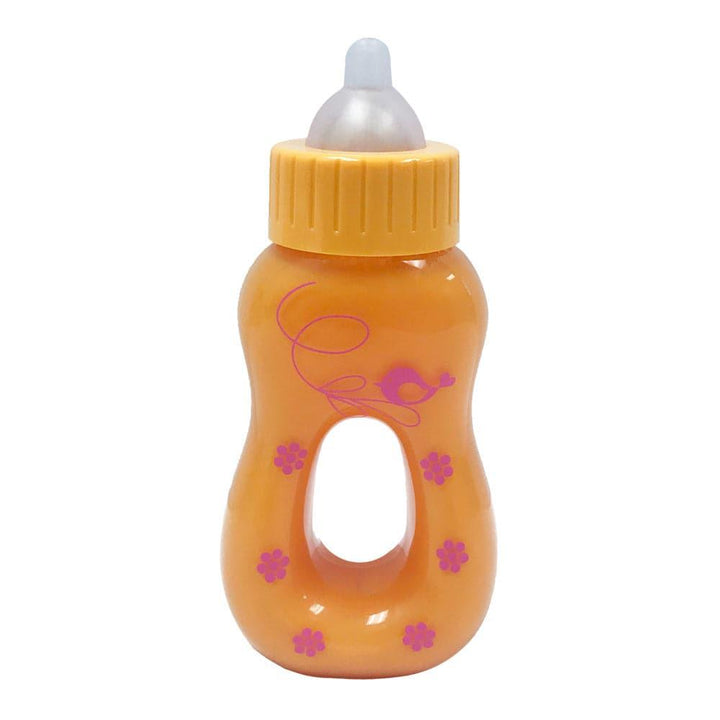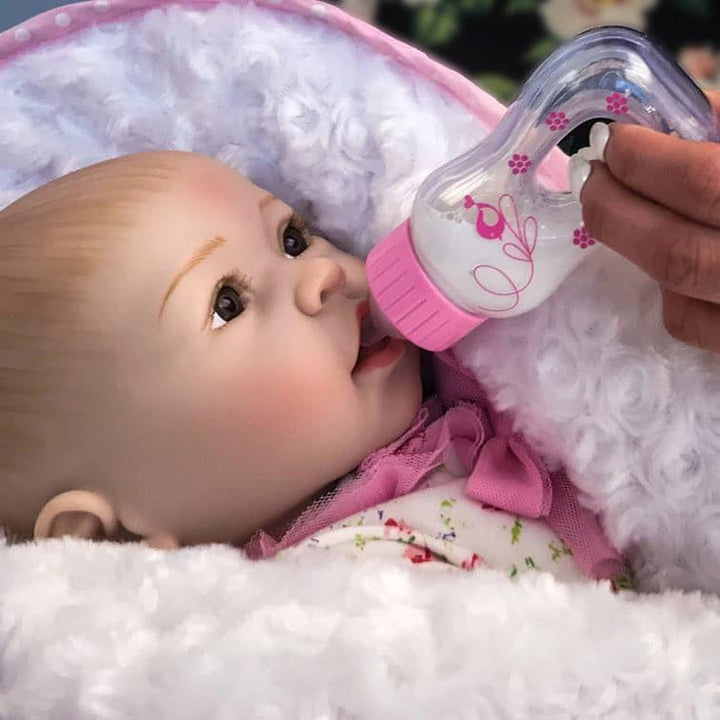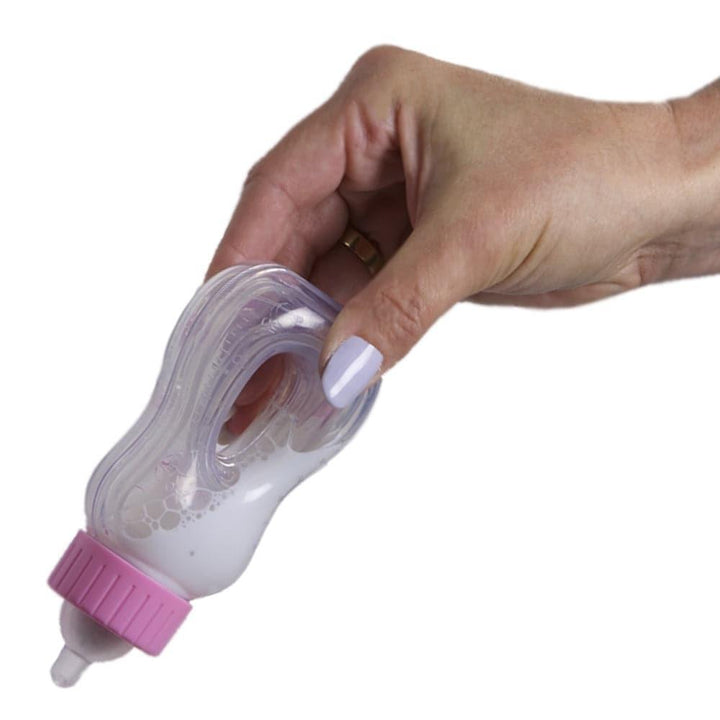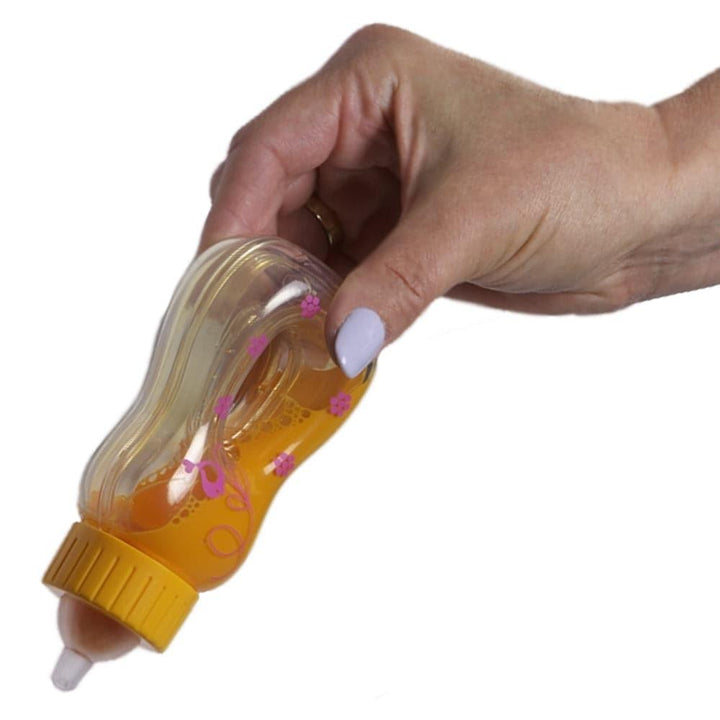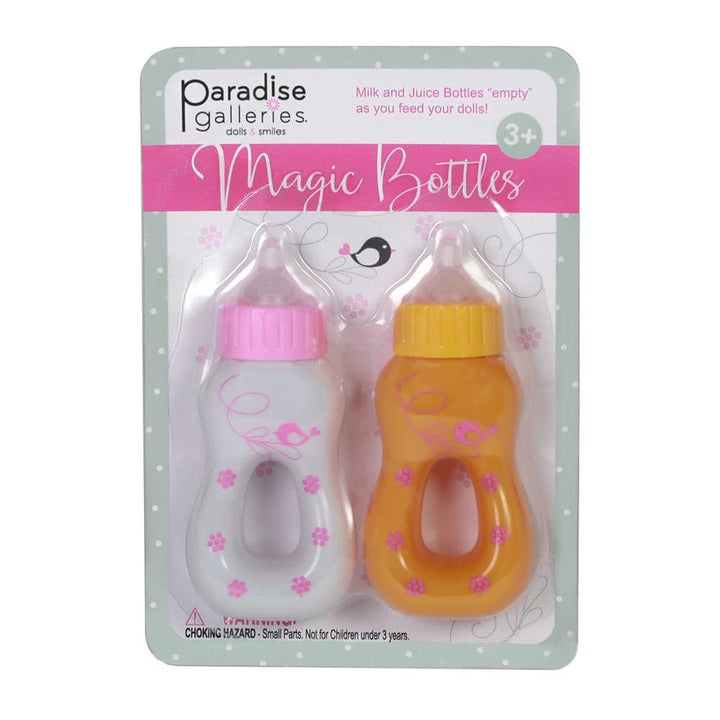 Reborn Doll Magic Bottles
🎁 2-piece doll bottle set

Make doll feeding time more fun!💗 This set comes with a disappearing "juice" and "milk" bottle! Bring these accessories home for your little one!