Paradise Galleries is honored to belong to the doll community! Whether you collect our dolls for the amazing artistry behind them, for the fond childhood memories they bring back, or for the emotional support value they provide, we VALUE you as a FRIEND and as member of our loving community. It is always a heart-warming experience to watch Paradise Galleries dolls find their way to loving homes! Watch our friend, Aloha Baby Dolls, as she unboxes her precious Lullaby Llama!
Unboxing Lullaby Llama with Aloha Baby Dolls
A special THANK YOU to Aloha Baby Dolls
"She has beautiful painted eyebrows, she has applied eyelashes, painted lips, rosy cheeks and when you take her beautiful hat off you will see she has painted hair!"

"She also comes with a magnetic pacifier, how exciting!"

"I think she looks so adorable and so proportionate! Look how cute and chunky she is!"

"She can actually put her hands in her pockets and look a little sassy for a moment."

- Aloha Baby Dolls
Watch Aloha Baby Dolls on YouTube!
Learn MORE about Lullaby Llama!
Lullaby Llama
Wander into a dream world with the most peaceful sleeping baby girl! Lullaby Llama is the sweetest reborn baby doll that was made for snuggling! From her fuzzy llama cap with playful pom-pom details to her lovely floral print dress with little llama pockets, you'll never want to put her down!

With hand-painted hair, lips, eyebrows, and tiny little baby nails, not a detail was missed with this realistic baby girl! She arrives in our exclusive SoftTouch Vinyl to ensure she is soft, cuddly and beautifully lifelike! Hold her in your arms and fall in love with her fresh baby powder scent and a weighted cloth body that makes her feel oh-so realistic!

Bring home the baby of your DREAMS today!
SHOP Lullaby Llama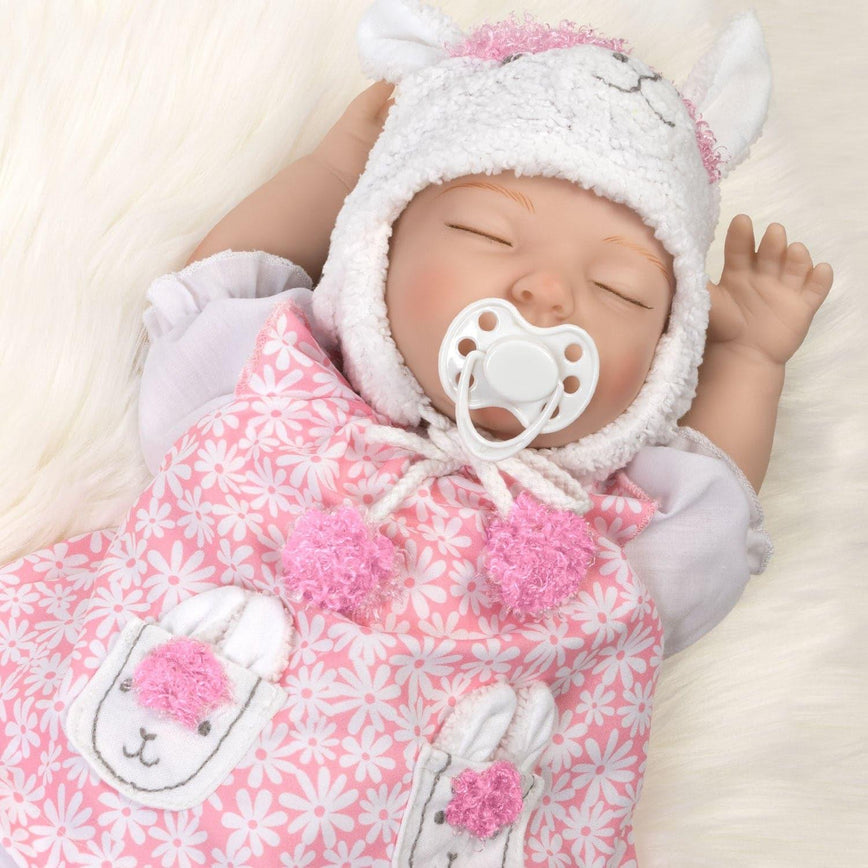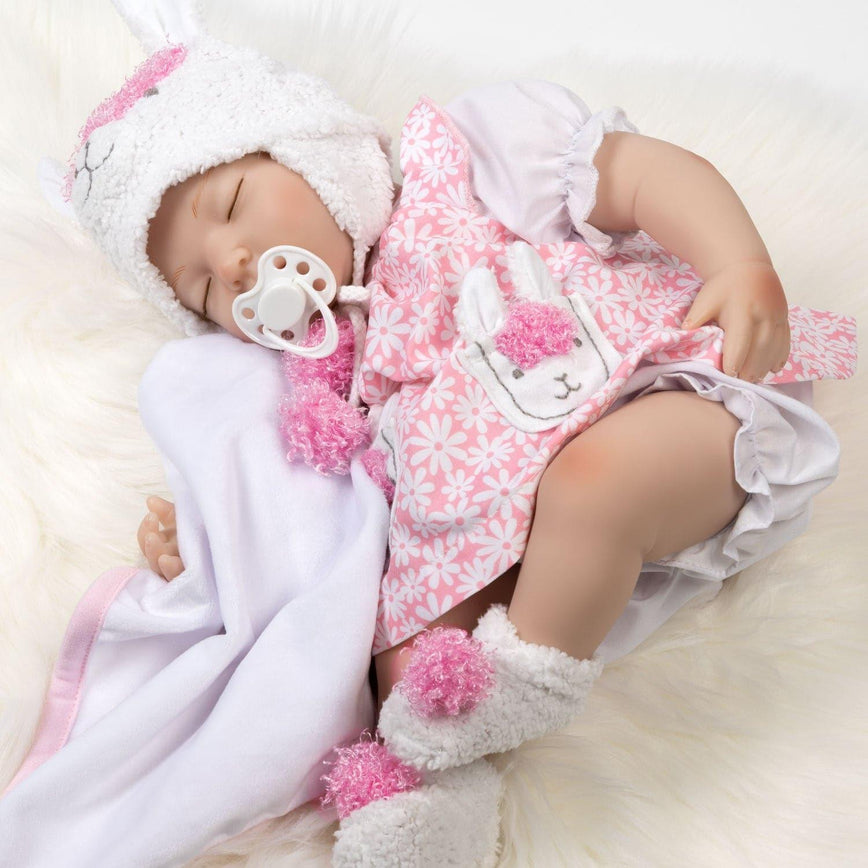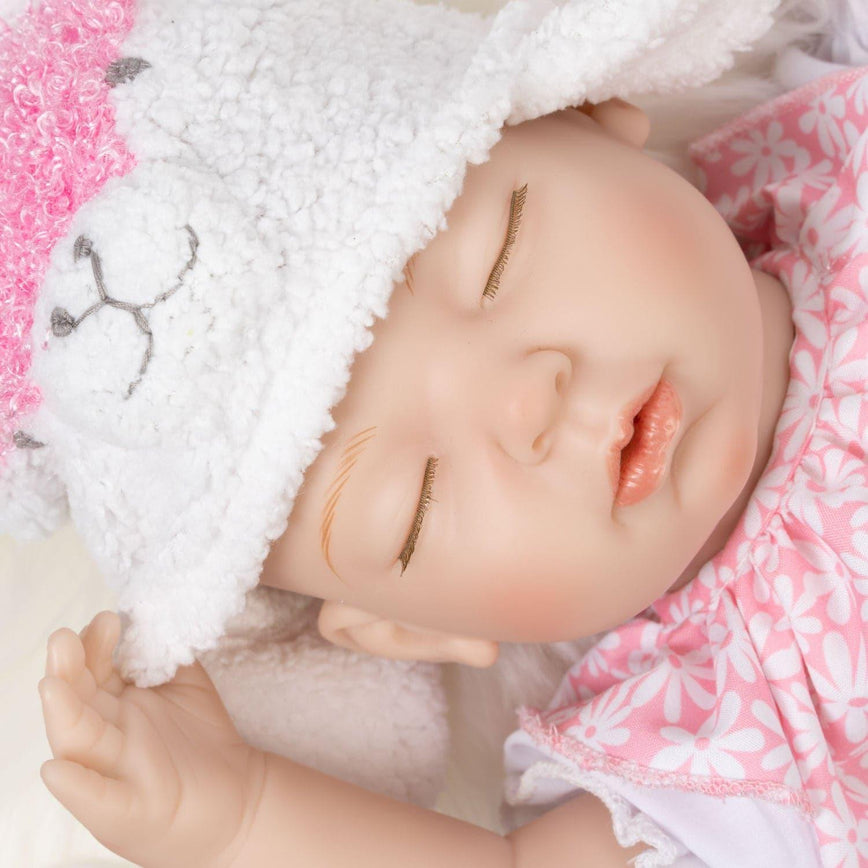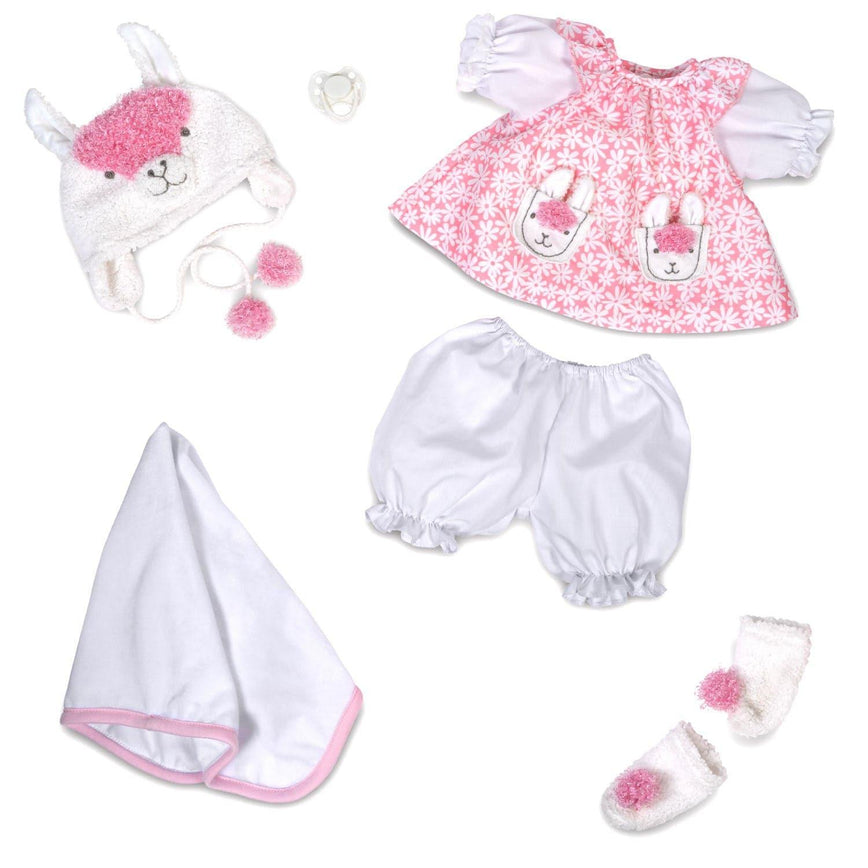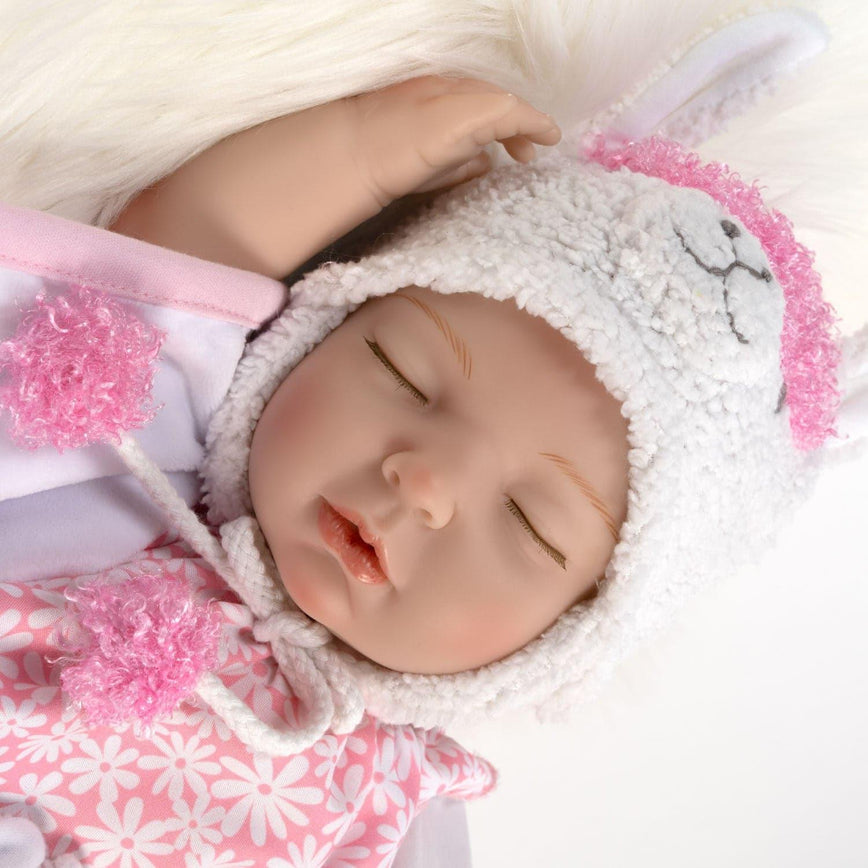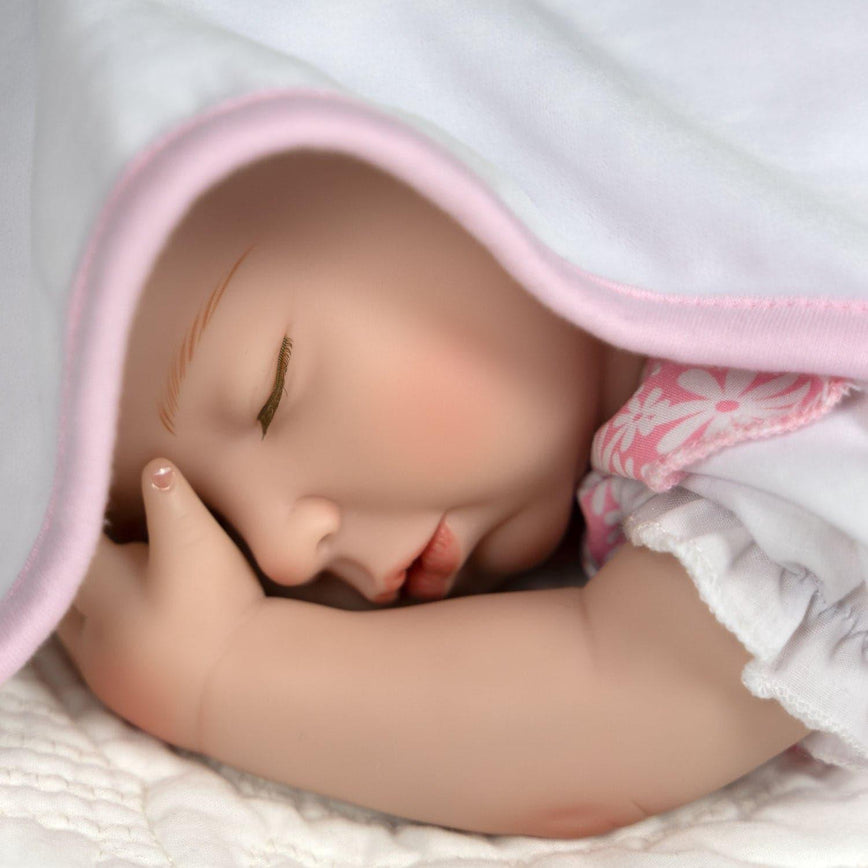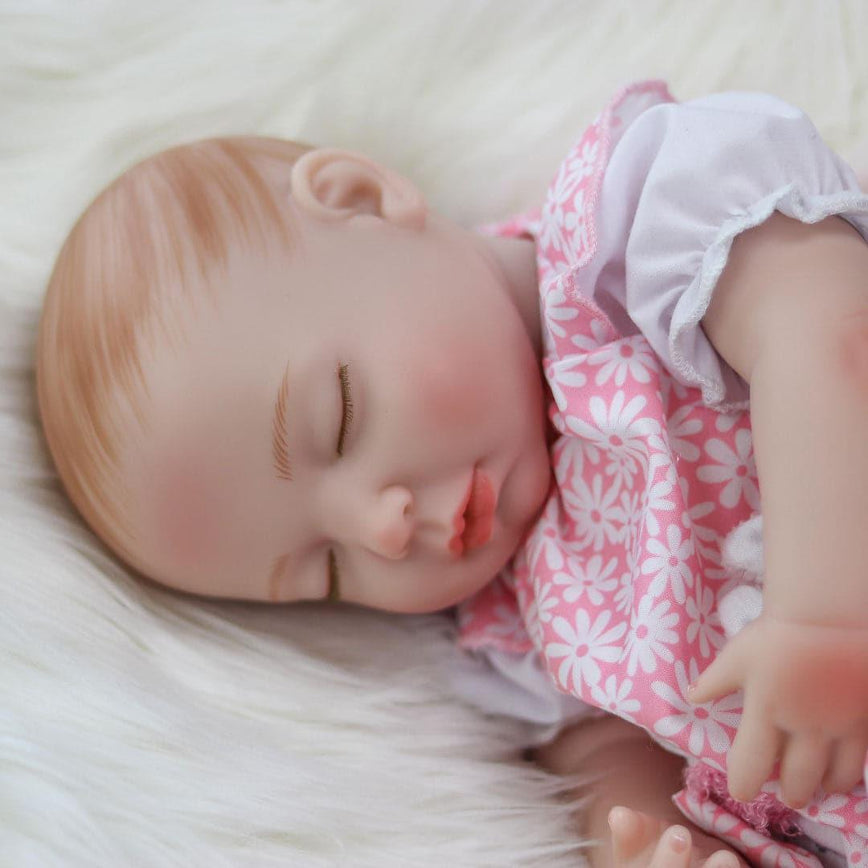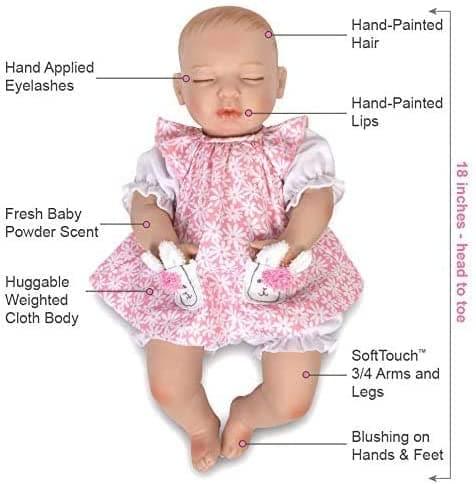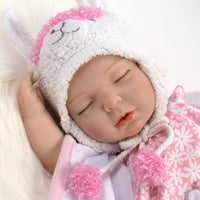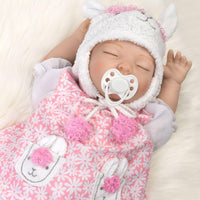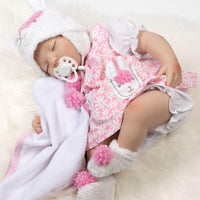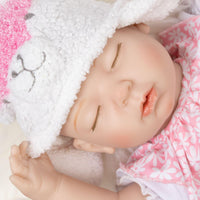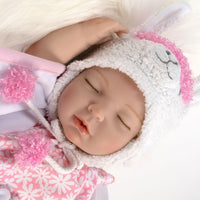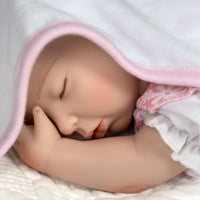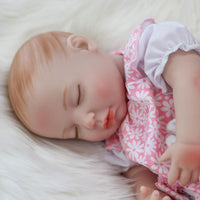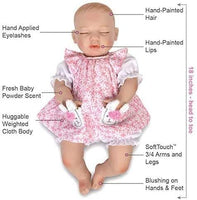 "Lullaby Llama is an amazing doll. Her body is made out of the softest vinyl and she looks so realistic. I adore the outfit that she arrived in, especially her hat because it's so soft and detailed!"

-Amber A.
"This baby is the perfect size for cuddling! Her skin is very soft and delicately detailed. I love the carefully painted hair, and soft rosy cheeks, lips, and nose. Her sweet expression and adorable pink and white super soft llama outfit brings a feeling of peace and calm. I love this doll."

-Danielle W.
"This baby doll is perfect! She looks so beautiful and has a well weighted body. She smells just like a newborn! And her face is perfect. My daughter is in love with her new doll. She's the perfect price point for a begging collector. We will definitely be purchasing from paradise galleries again."

-Rebecca V.