Unboxing Lil' Rebel with Lambys Nursery!
The cutest bad boy has arrived by the name of Lil' Rebel! 🤘 Watch this quick unboxing video by Lambys Nursery as this charming dude nails his baddest #OOTD!
He's 21 inches from head to toe and he makes a perfect toddler!

Look at his cute face! He's painted so well with those beautiful blue eyes and his vinyl is really soft.

He has a long black hair that you can style in so many ways. I'm trying a little faux hawk right now, he looks so fun! You don't want to miss out with this cute boy!
Watch Lambys Nursery on YouTube! 🐶
Did Lil' Rebel steal your heart? Get to know him a little better below and take this cutest bad boy home to love forever!
Meet Lil' Rebel!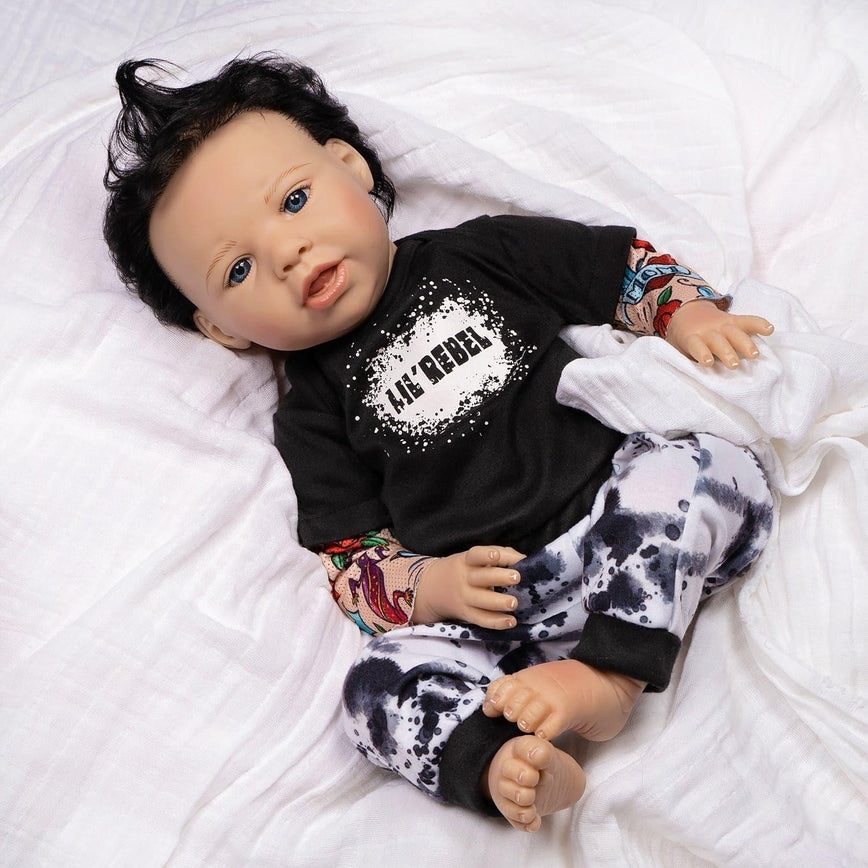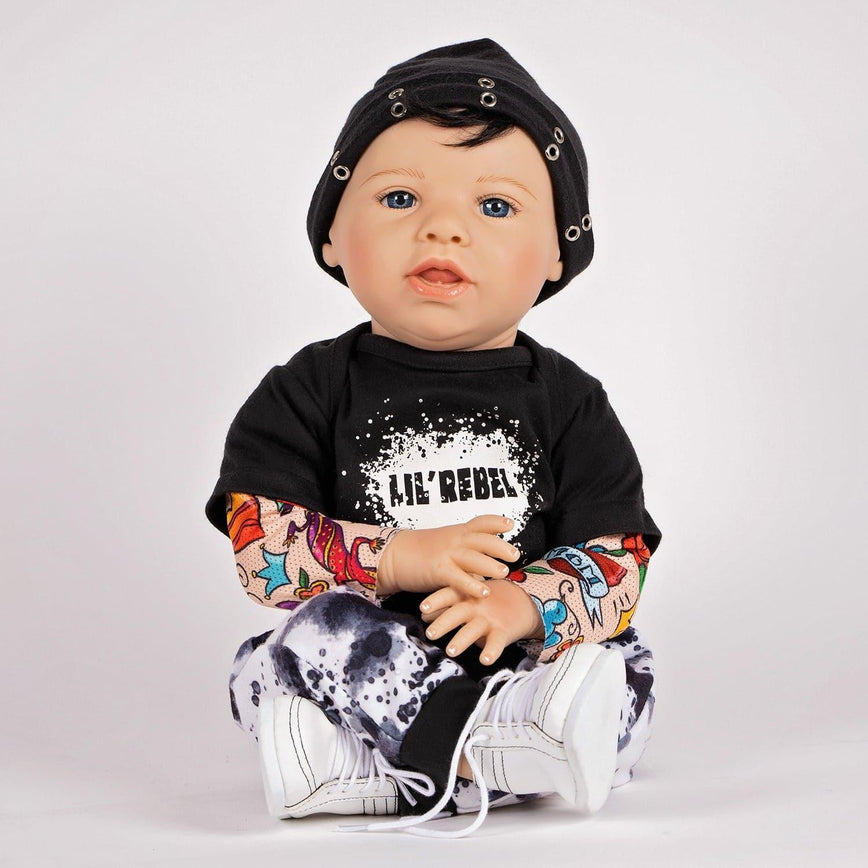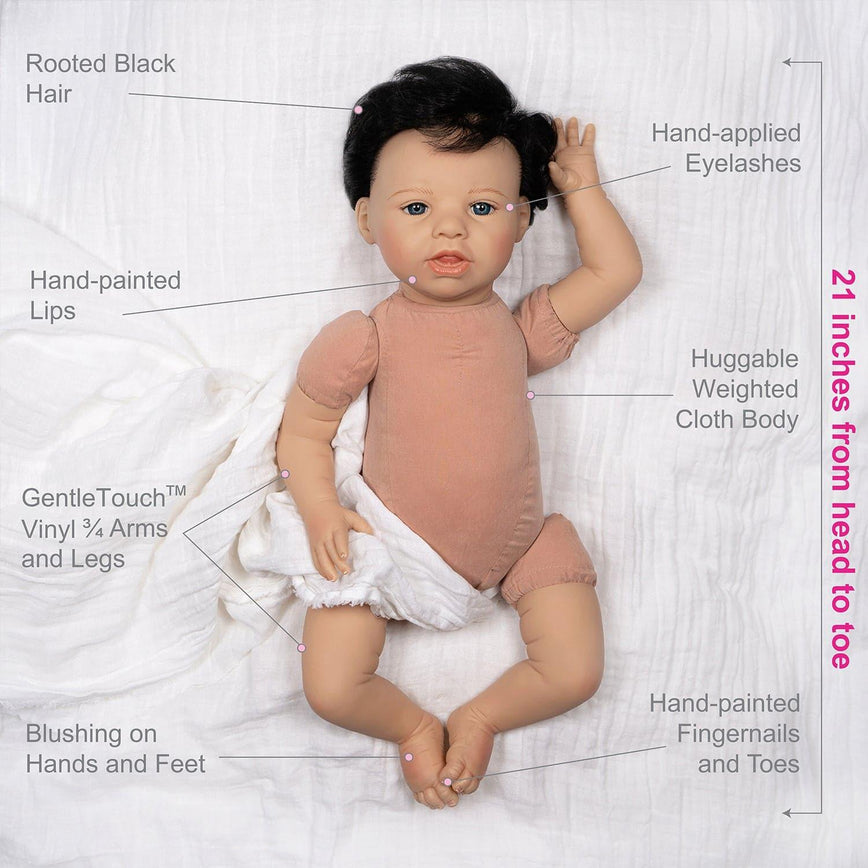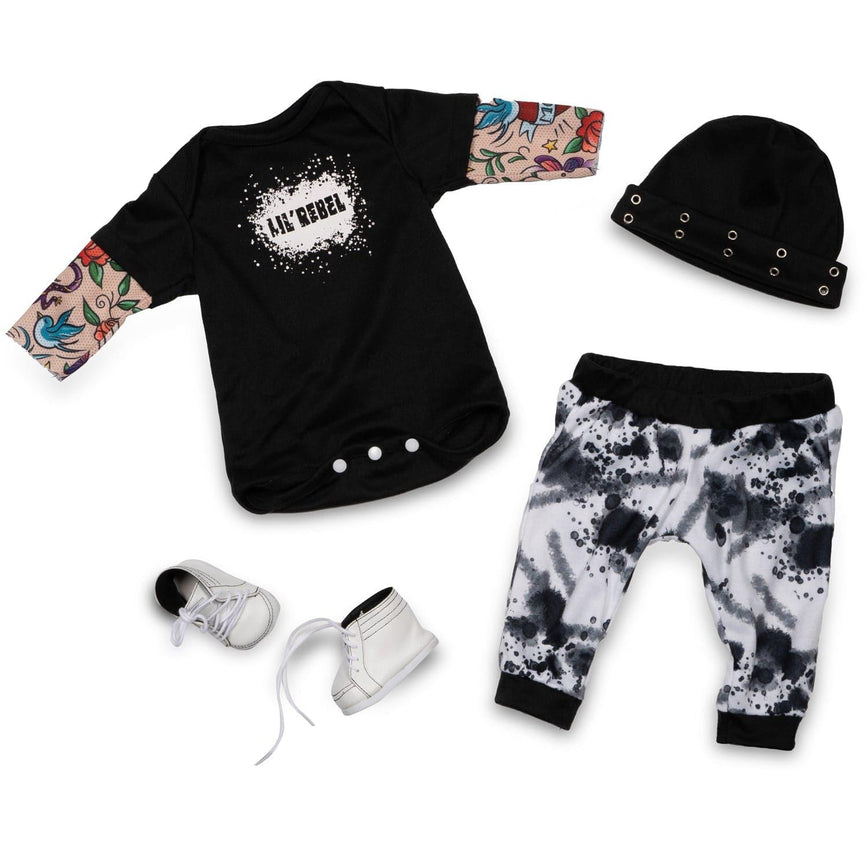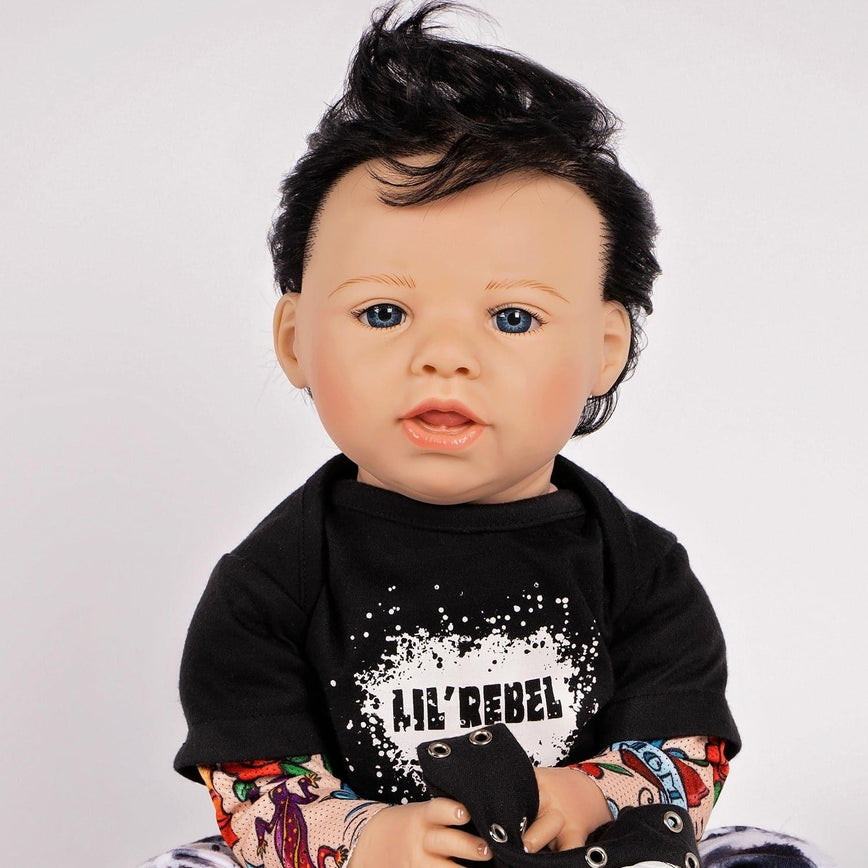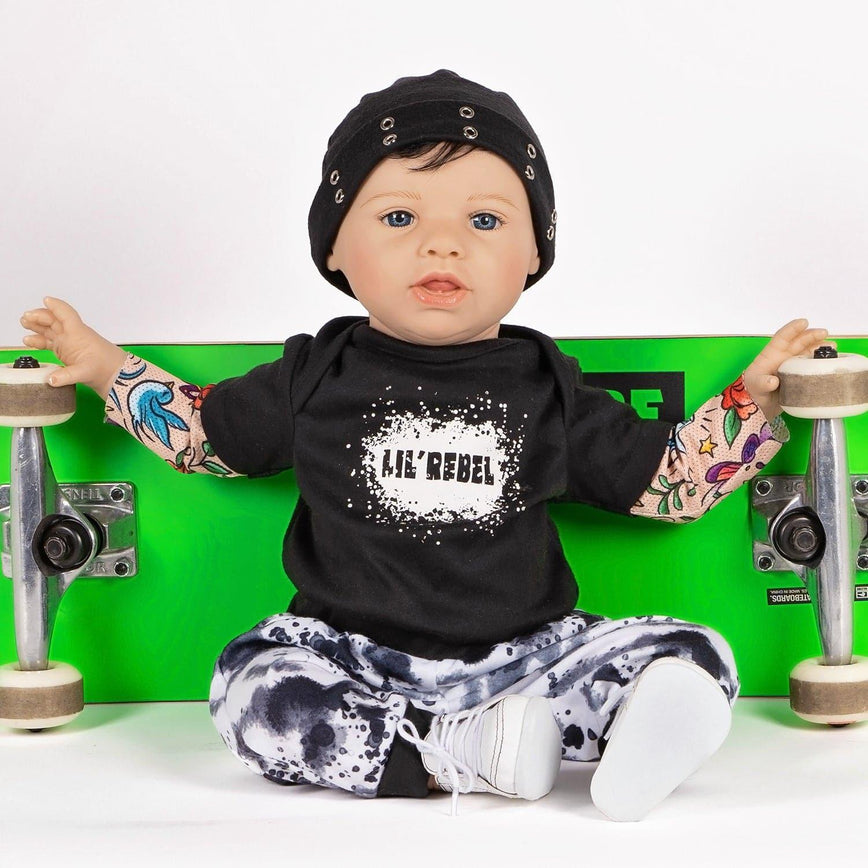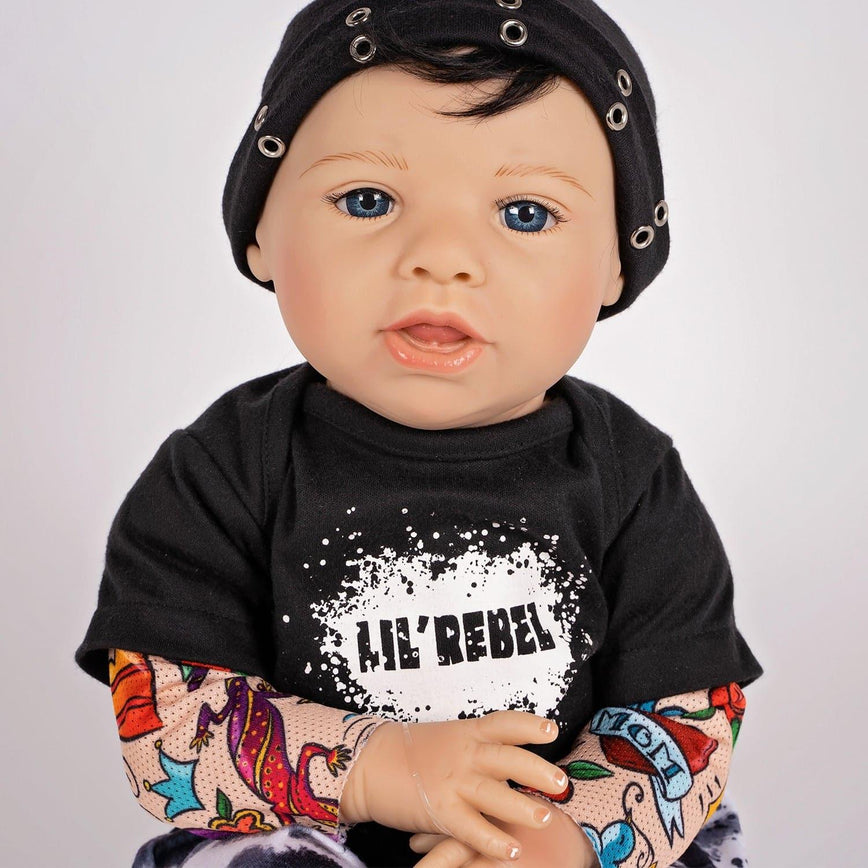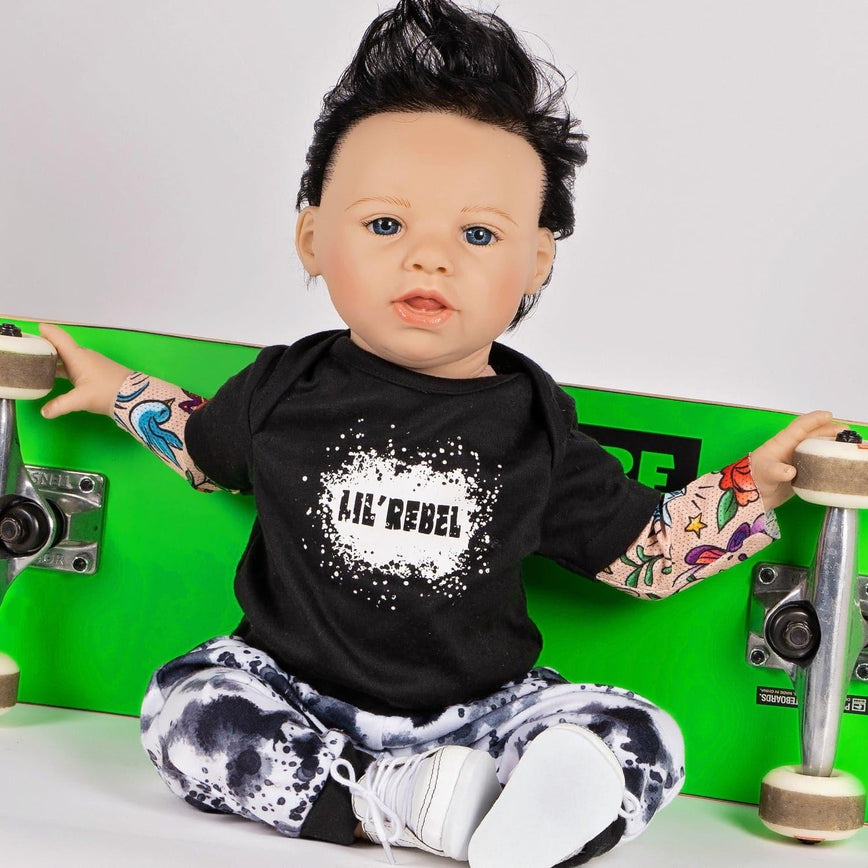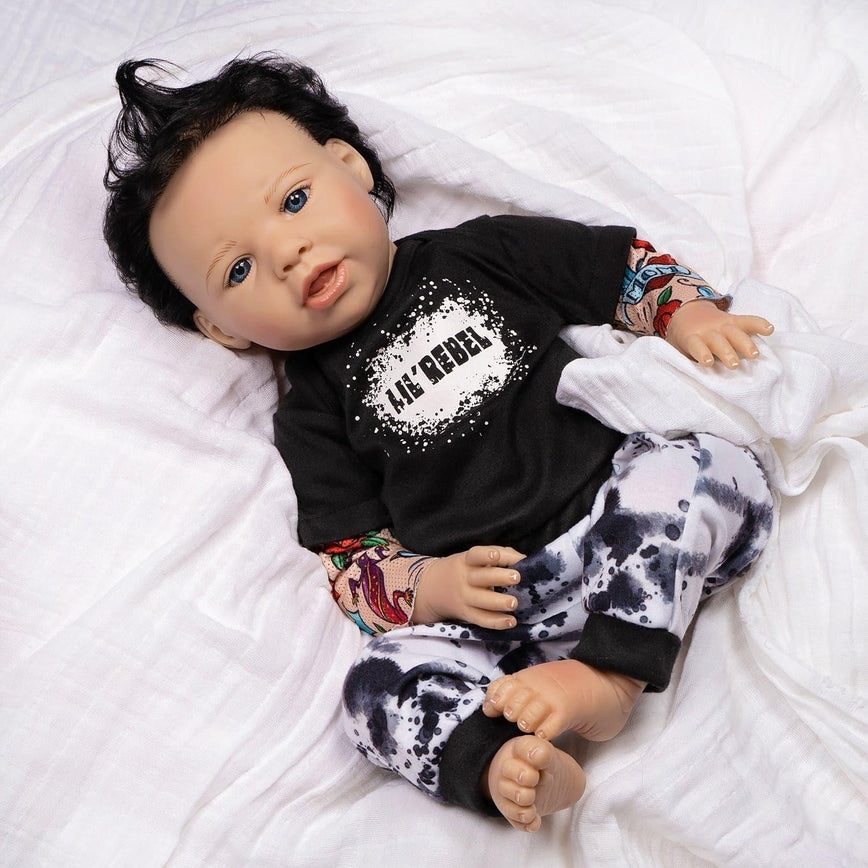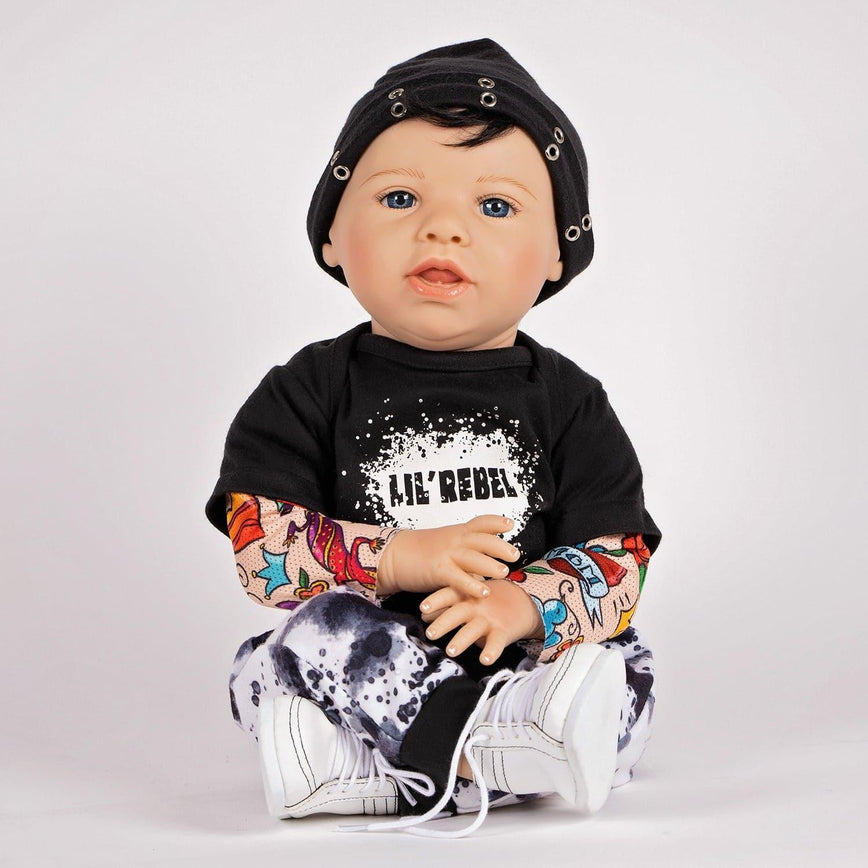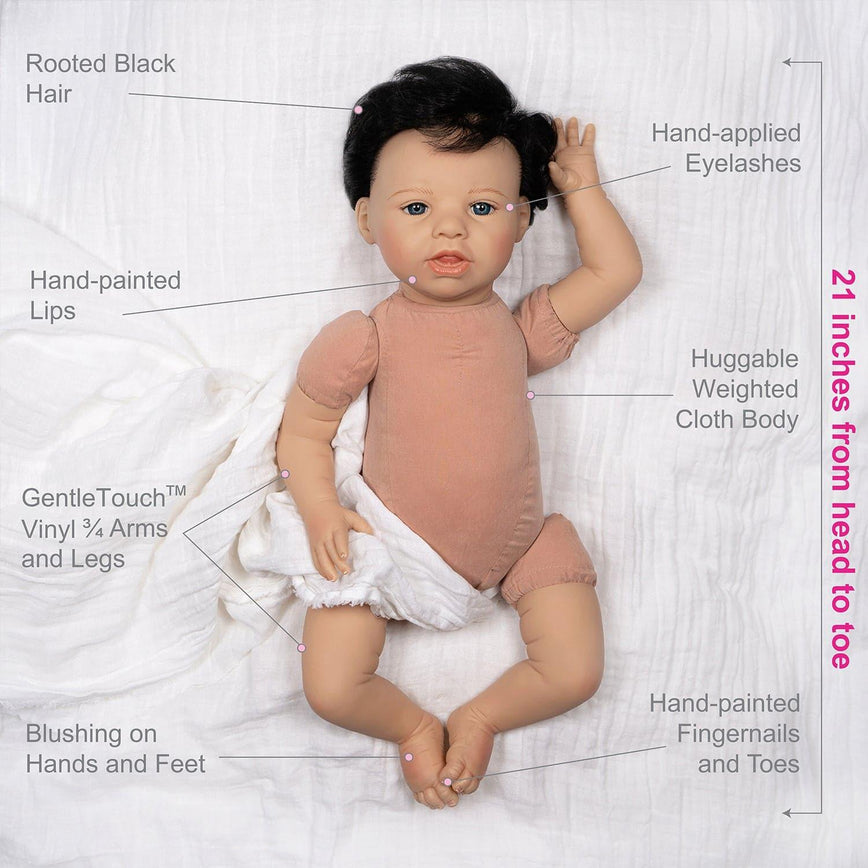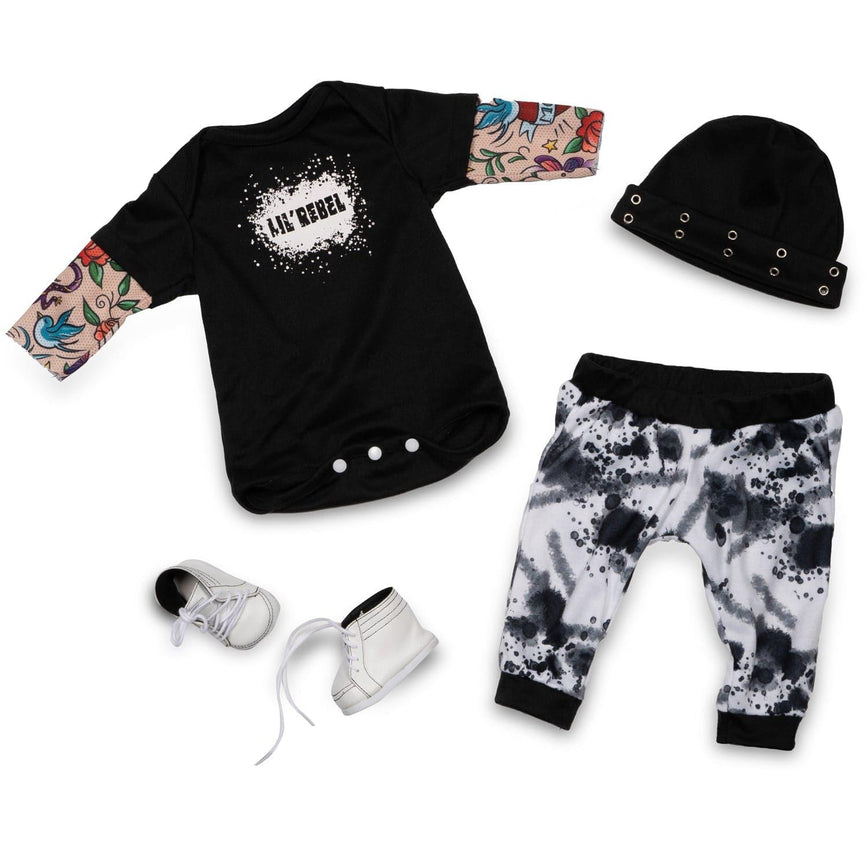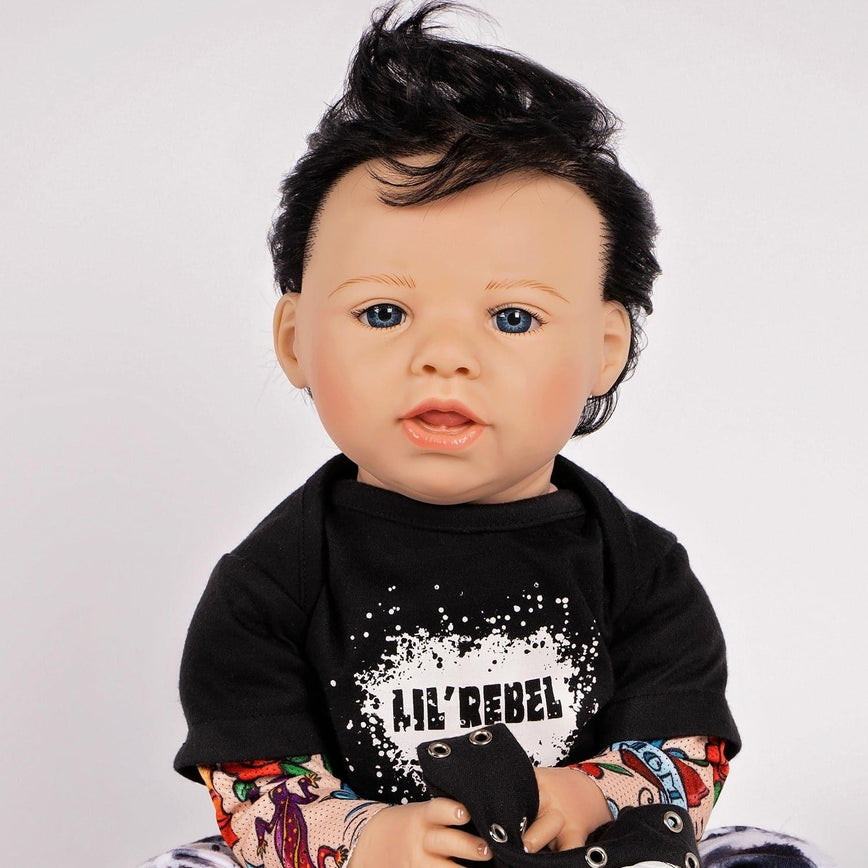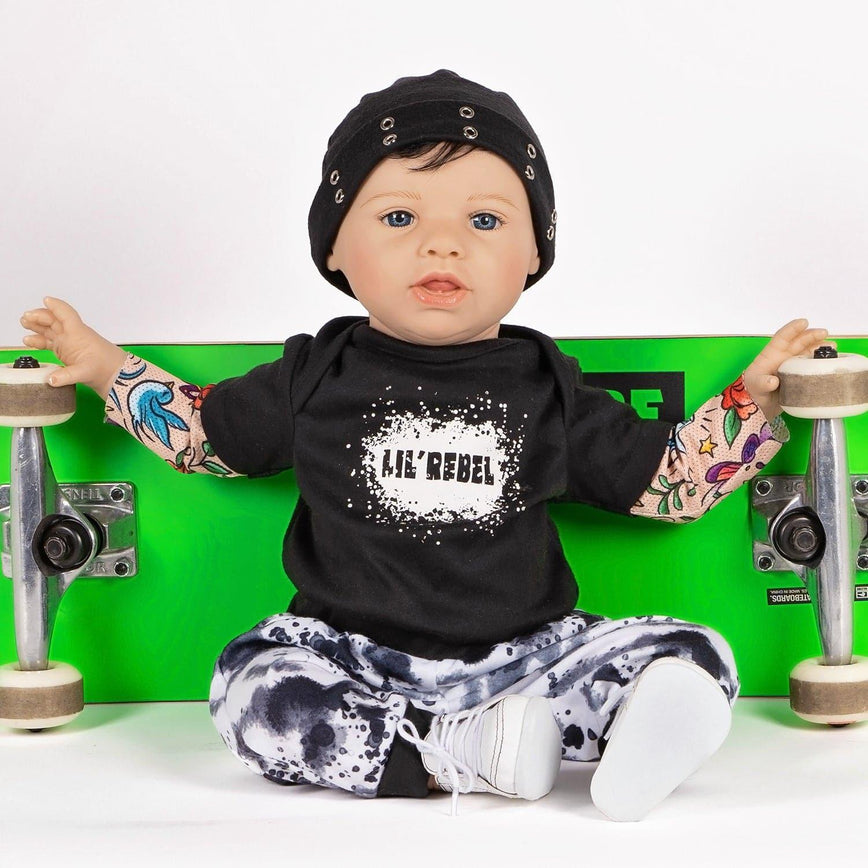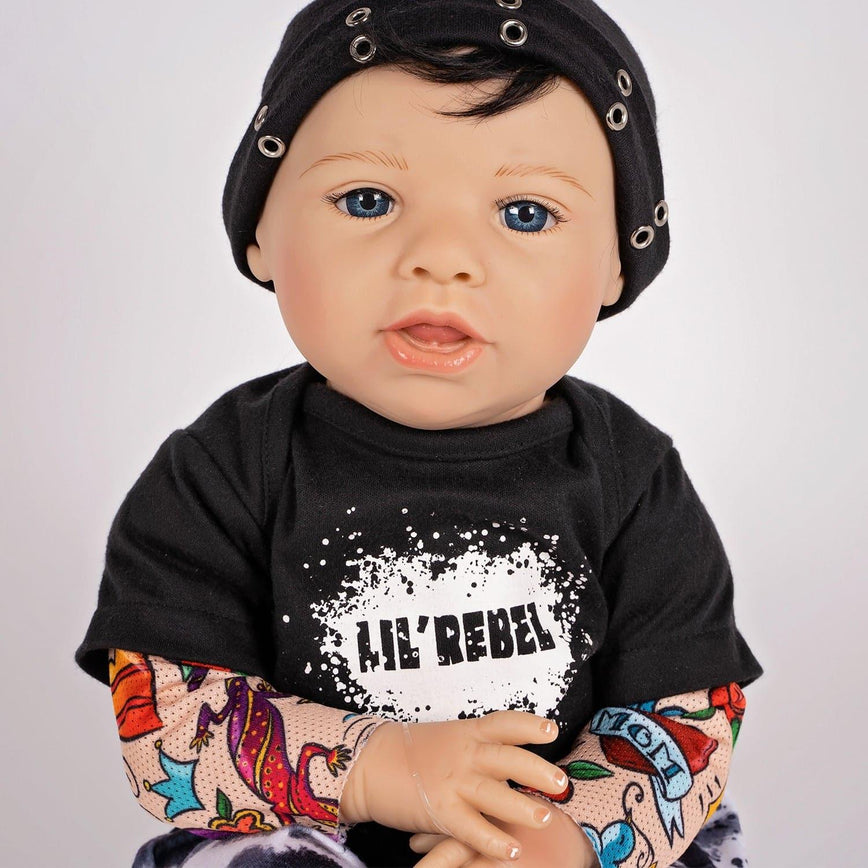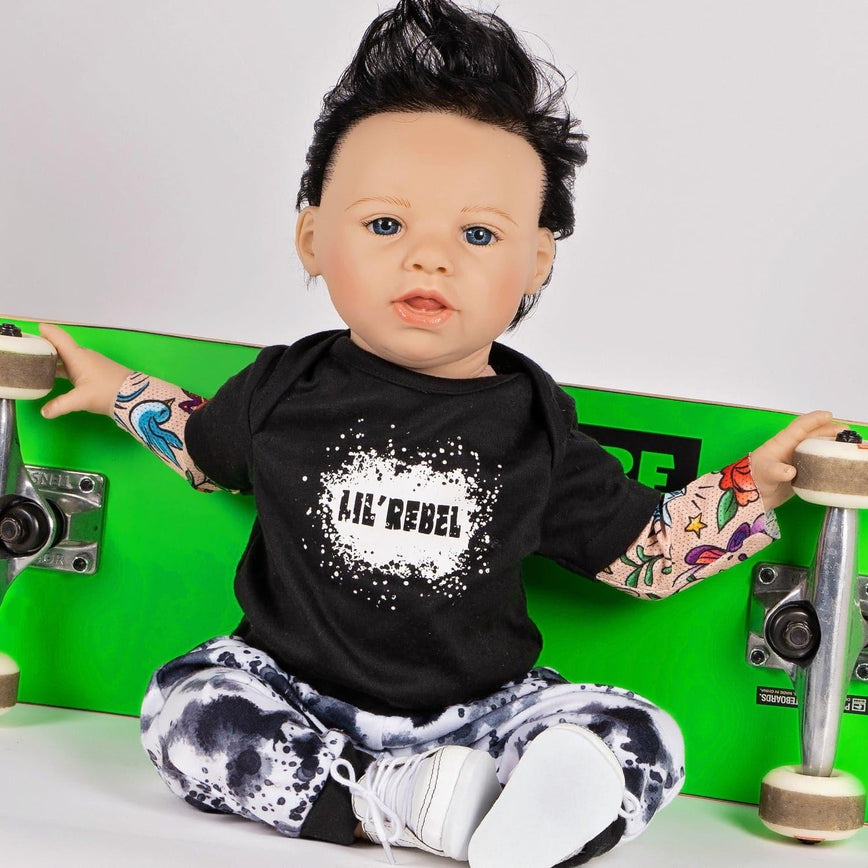 Lil' Rebel
From top to bottom, Lil' Rebel nails this rad style better than anyone else! Sporting his cool and comfy black hipster shirt that says "LIL' REBEL" toughened up with printed tattoo sleeves, this toddler boy is dressed for action and play! And oh boy, he is sure to be pulling off that self-expressive rockstar look with his iconic splatter jogger pants and white high tops.
You'll want to say "Cool!" with one look from Lil' Rebel! He has dark blue eyes and rooted black hair that is silky-soft and styleable. His chubby rosy cheeks are ready to be kissed and with his black knit grommet beanie, this little dude will be stealing the spotlight wherever he goes!