The Joys of Making Our Doll Friends Happy - Over 16K Reviews!
Our passion at Paradise Galleries is to create dolls that stir your spirit, warm your heart, and nurture your soul. With over 16K reviews, our dolls have stood the test of time and continually delight all young and adult reborn doll collectors, as well as every age in between for over 30 years now. Take a look at what our happy customers say about our dolls.
Puppy Pal
⭐⭐⭐⭐⭐
He had nice rooted hair I bought one for my mother she loved it he had nice clothes on they had made for the beautiful doll 8 ball one for my auntie out of town she like it if that's what's a beautiful doll - Kachiri

He's absolutely adorable!! My daughter loves him and takes him everywhere she goes. Hes a good quality baby. His hair is soft and just takes a little water and no combing. Beautiful smile and skin tone. - LaToya C.

I wanted this guy for the longest time and when I decided to get him he was sold out. When he came back in stock I grabbed him. I have not regretted it! You just want to pick him up and cuddle him. Paradise Galleries have really stepped up their game with the quality of Puppy Pal they are making. They have new bodies and many of the dolls they have soft rooted soft hair! He is amazing, I love him! - Cyndy M.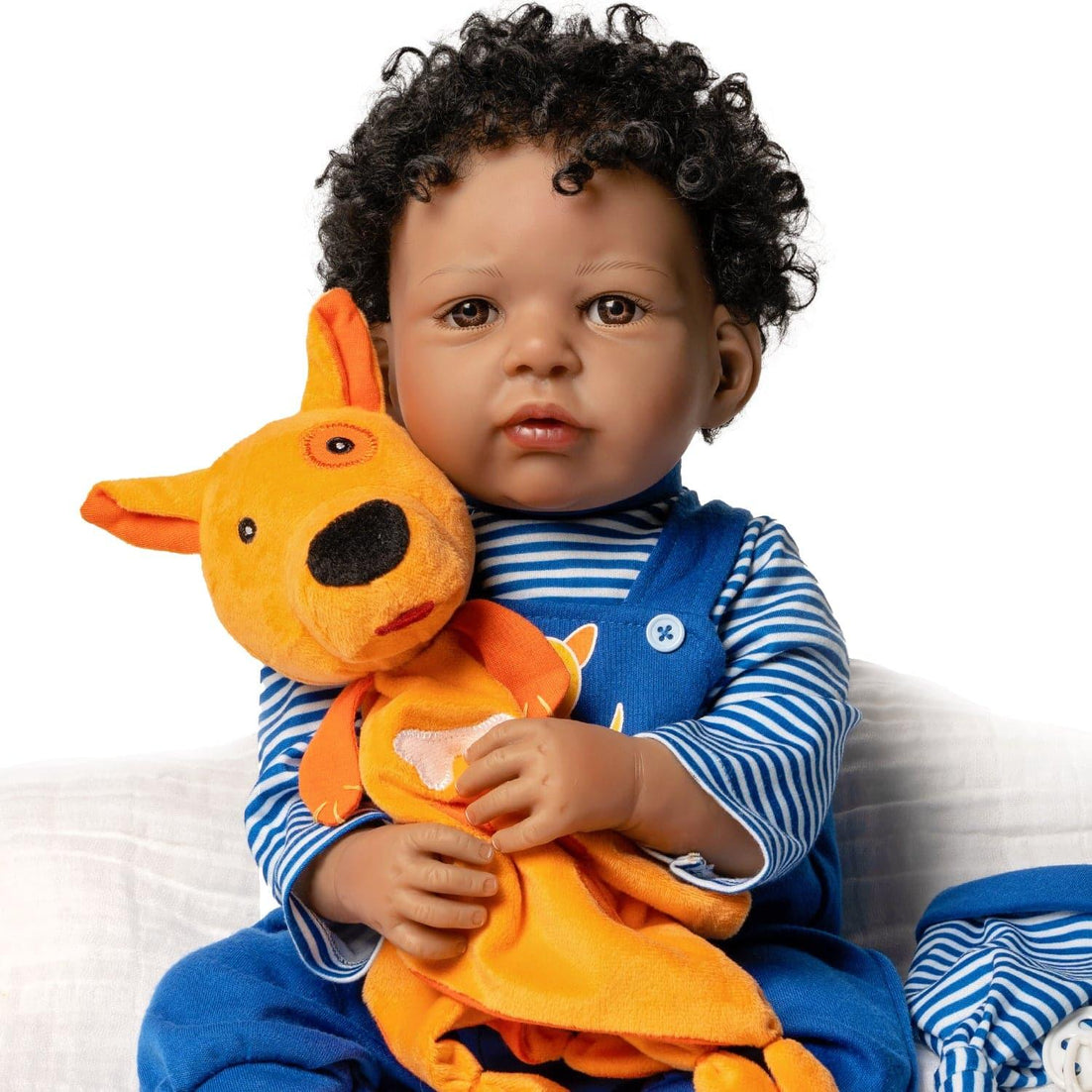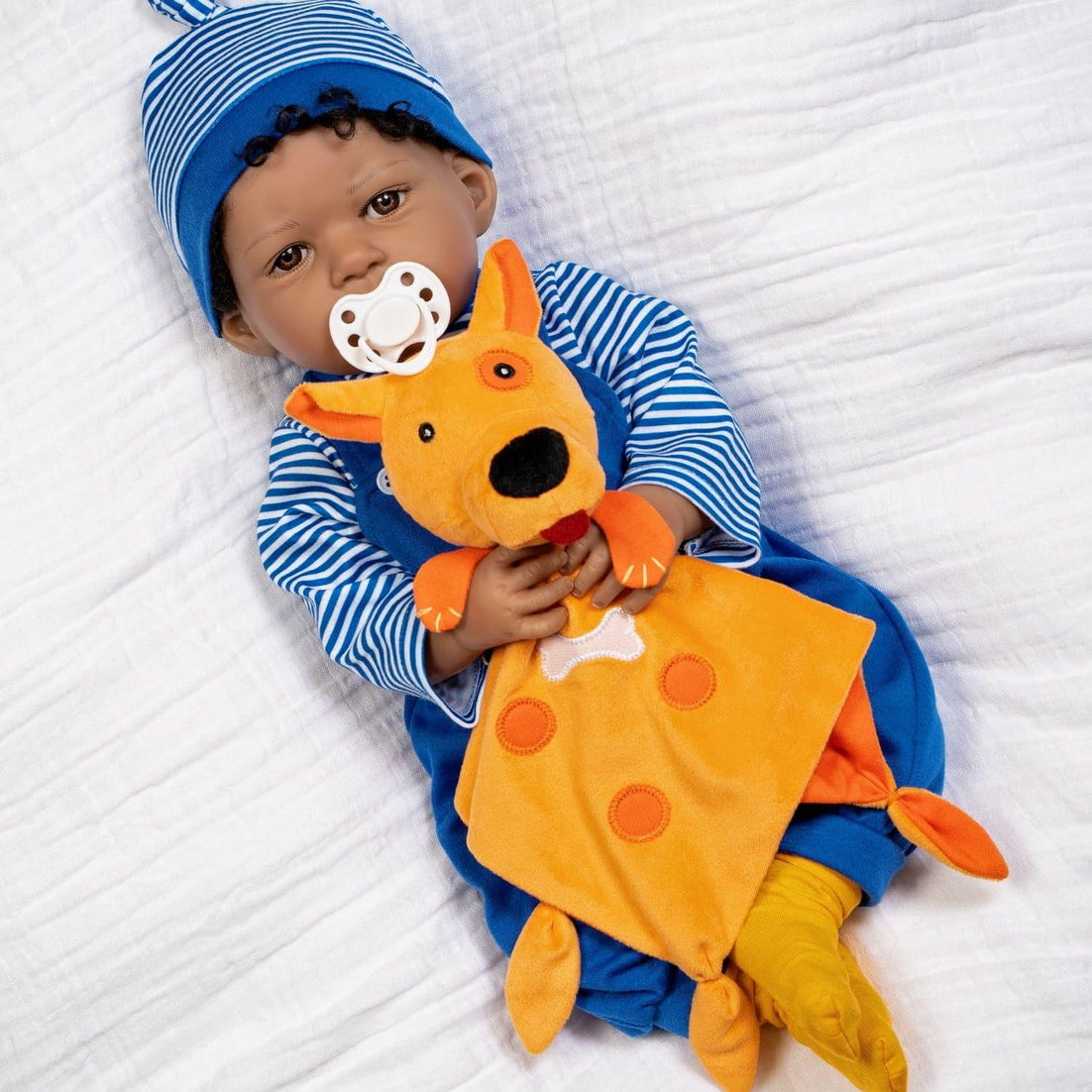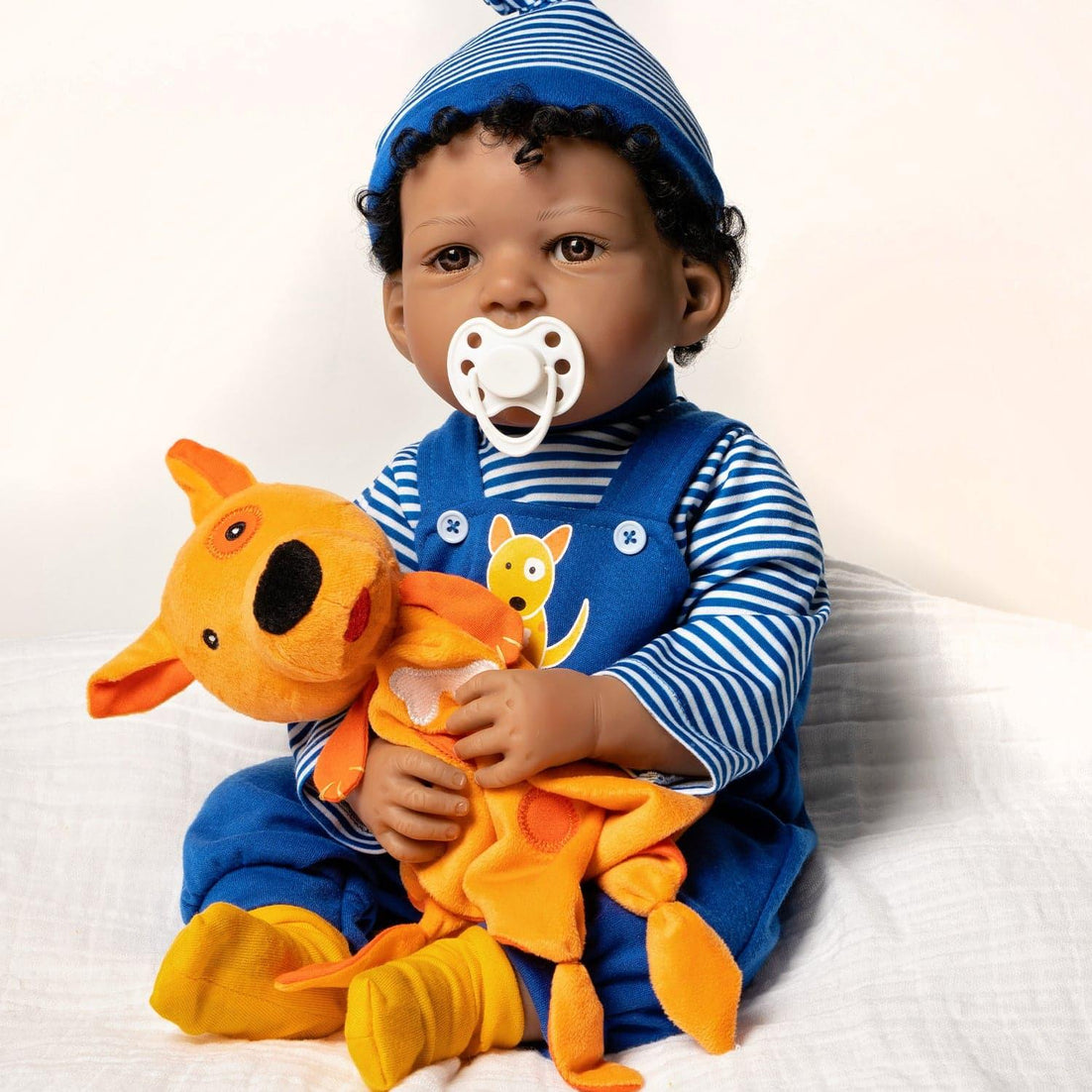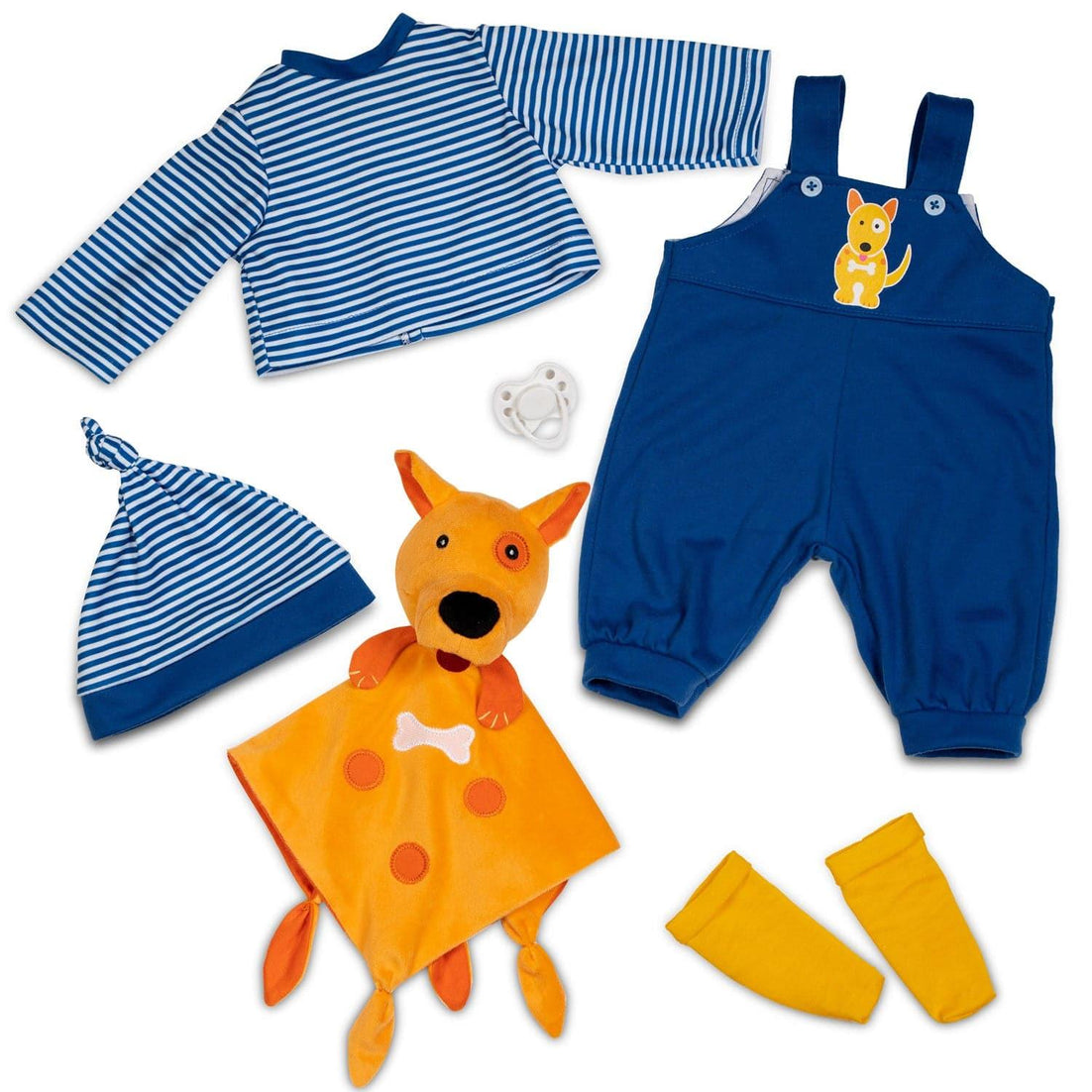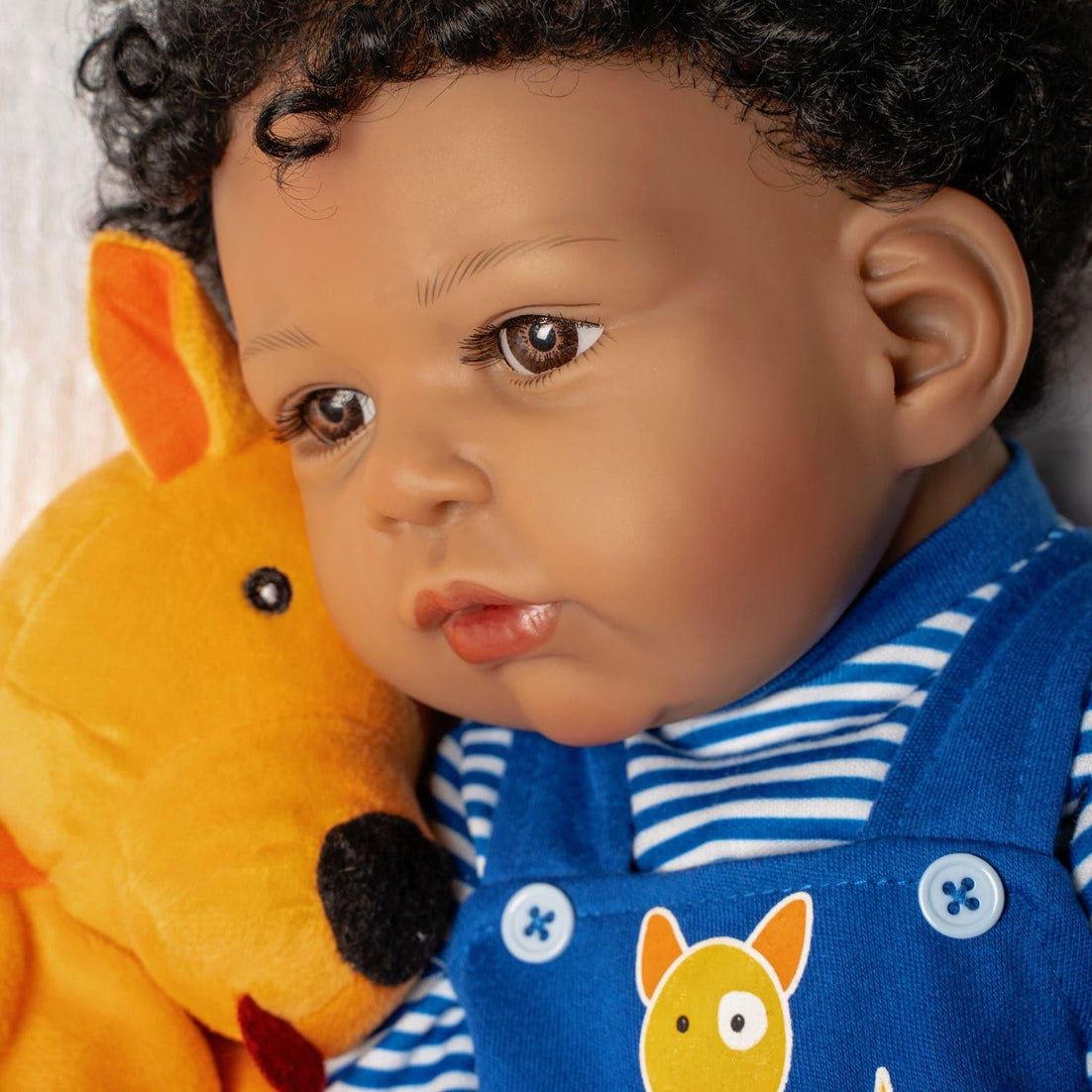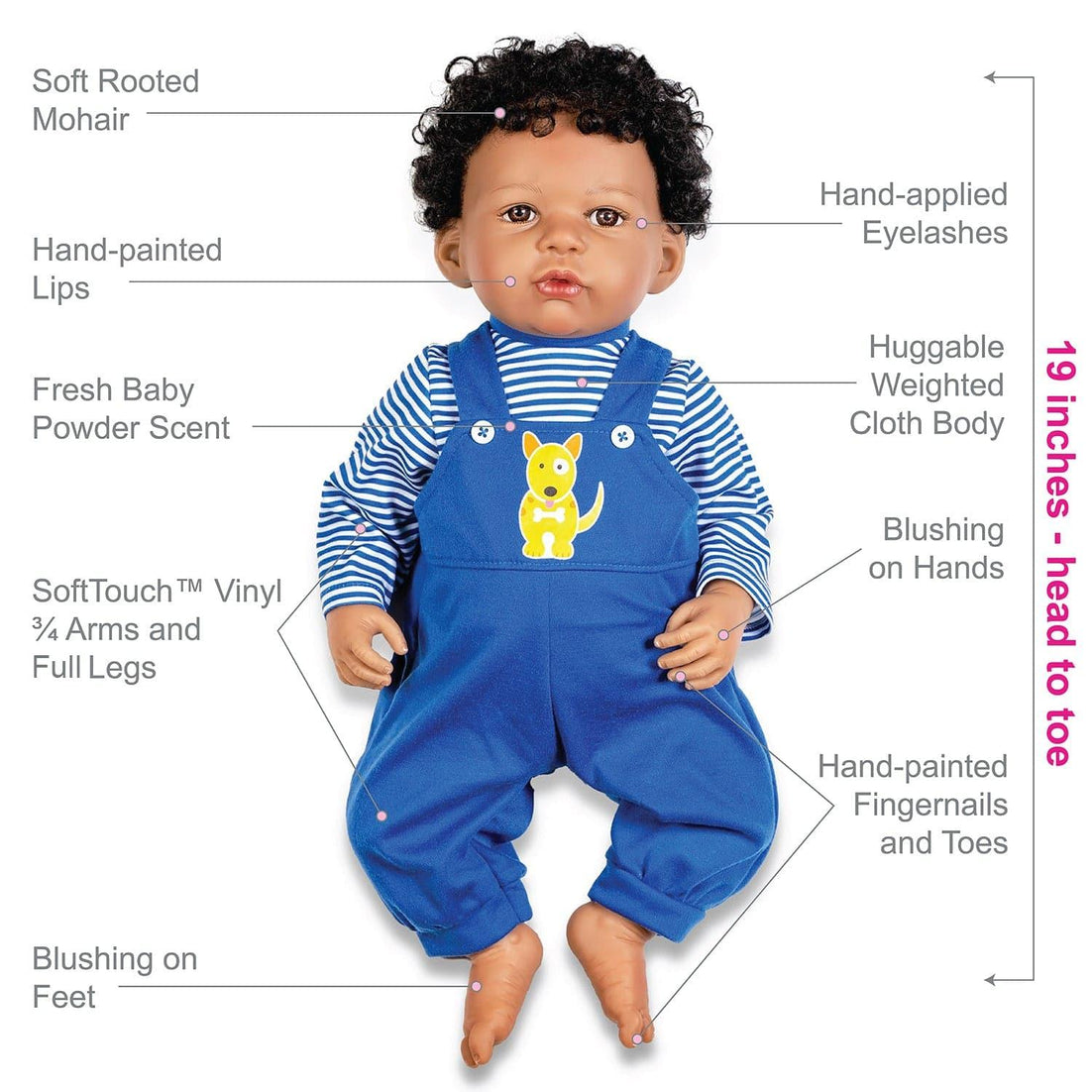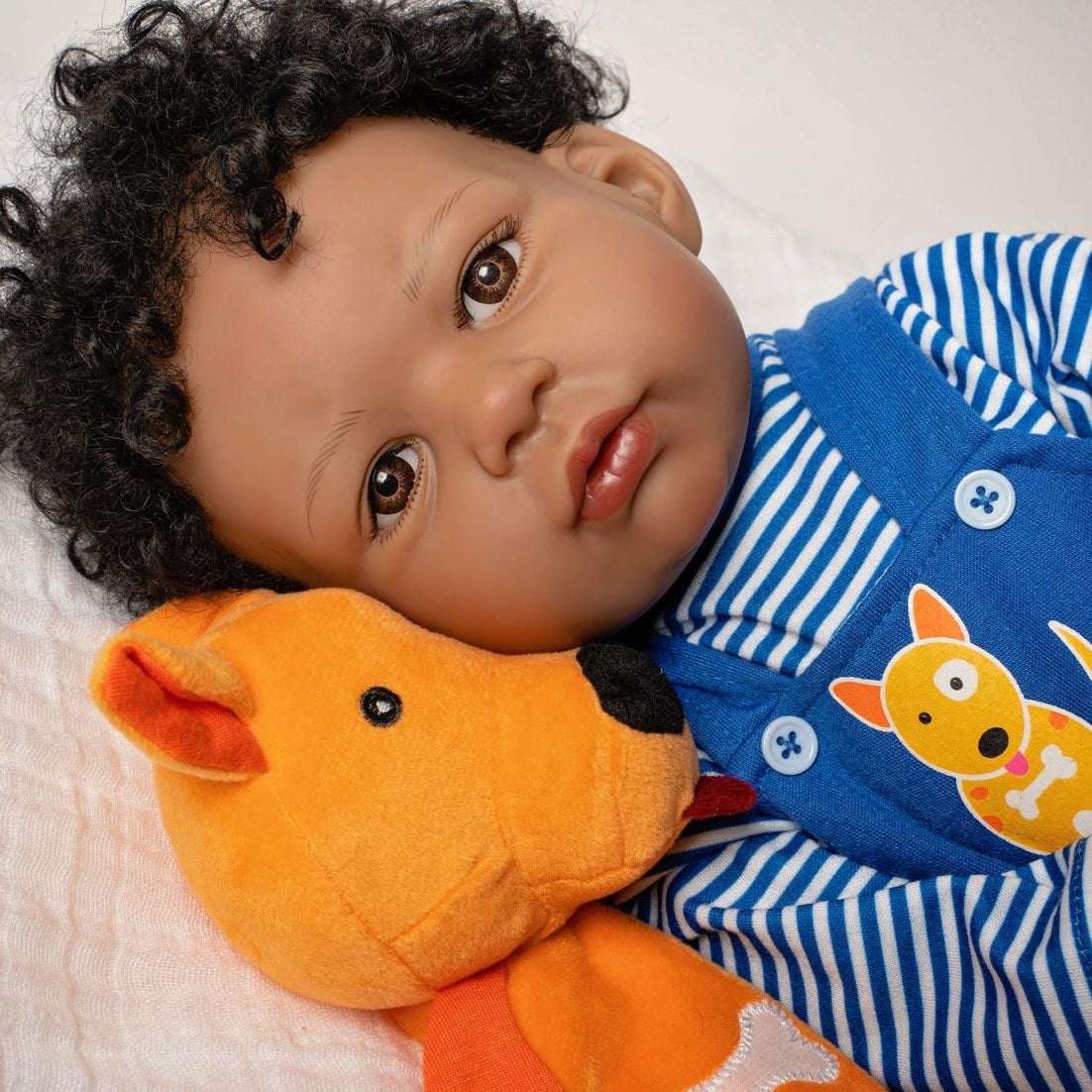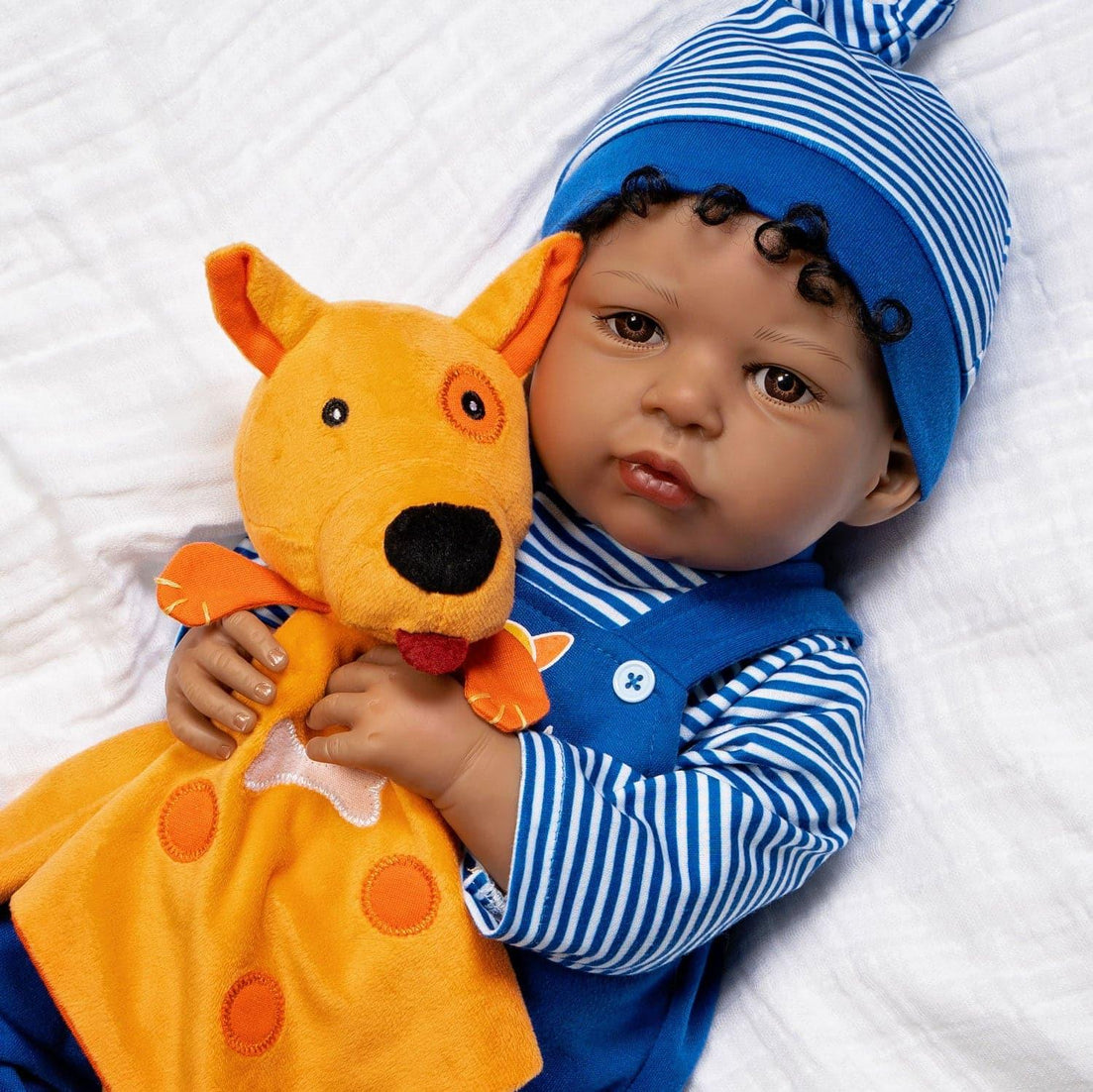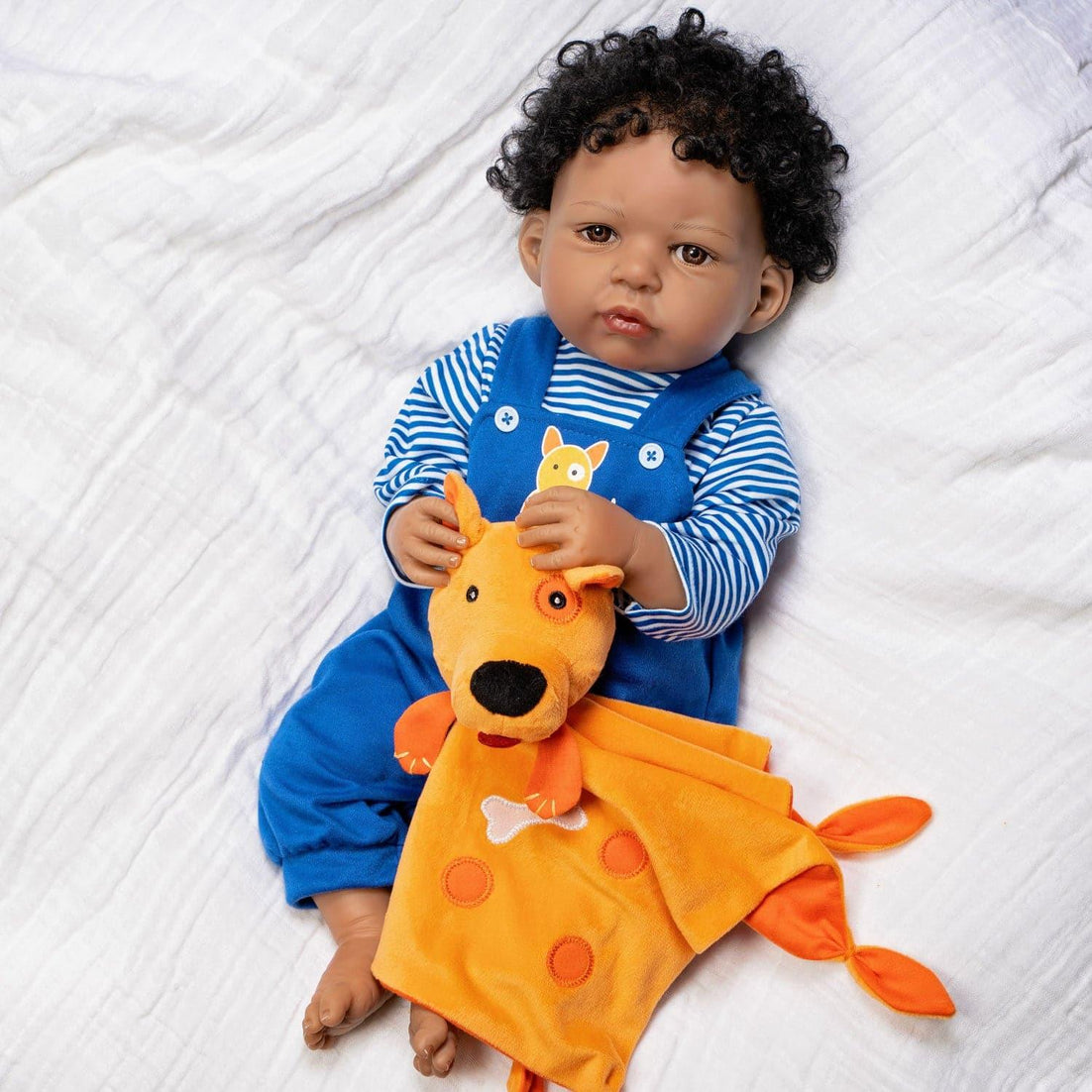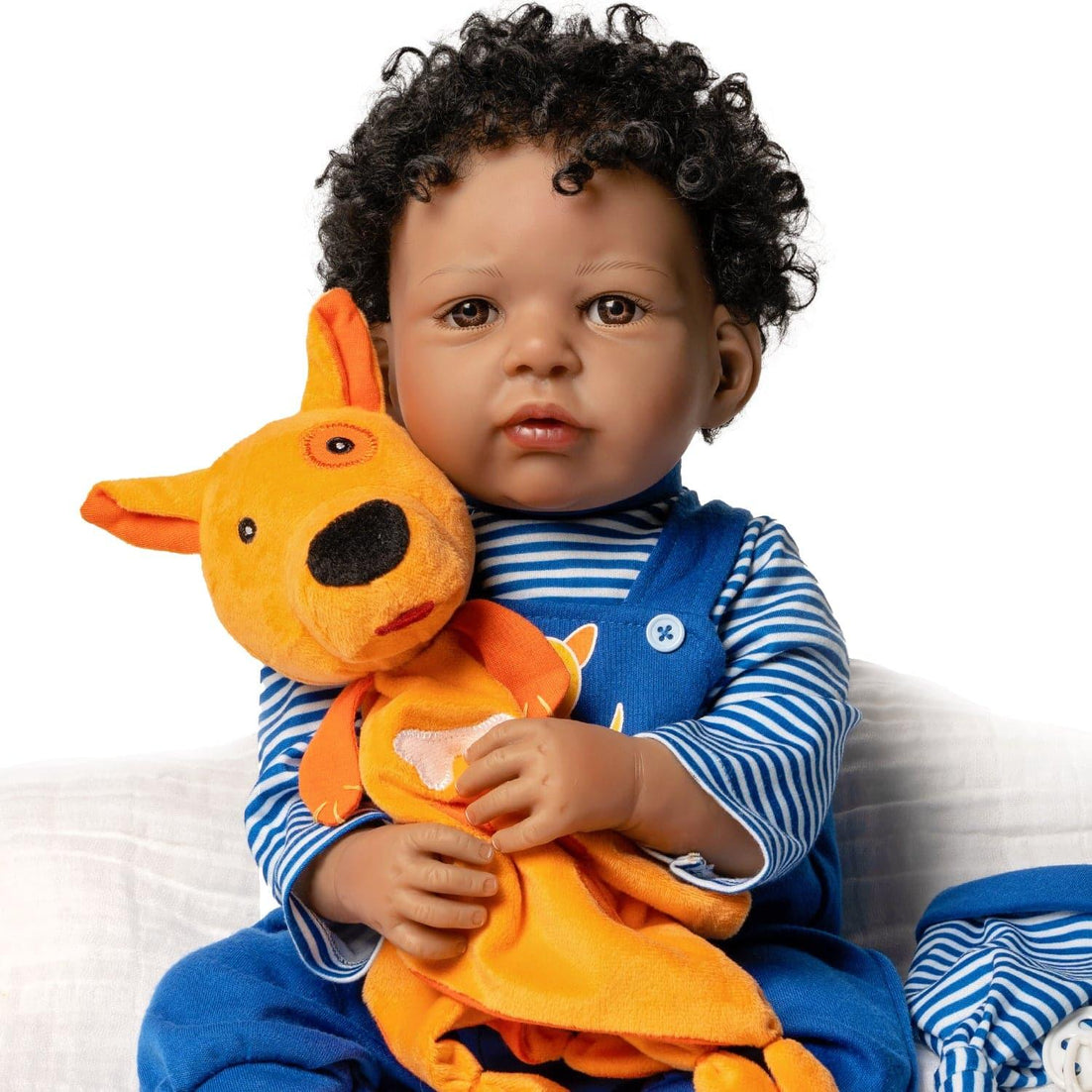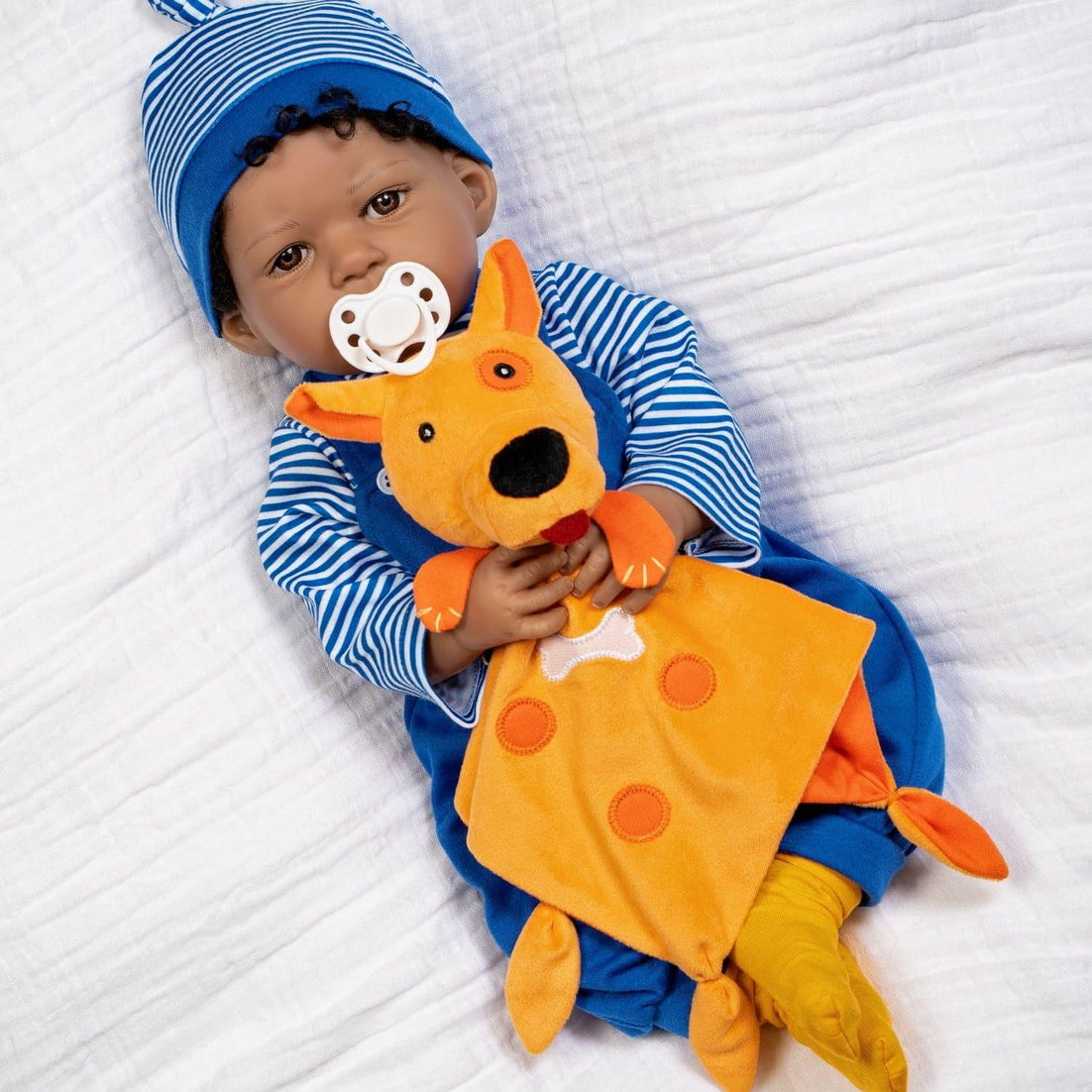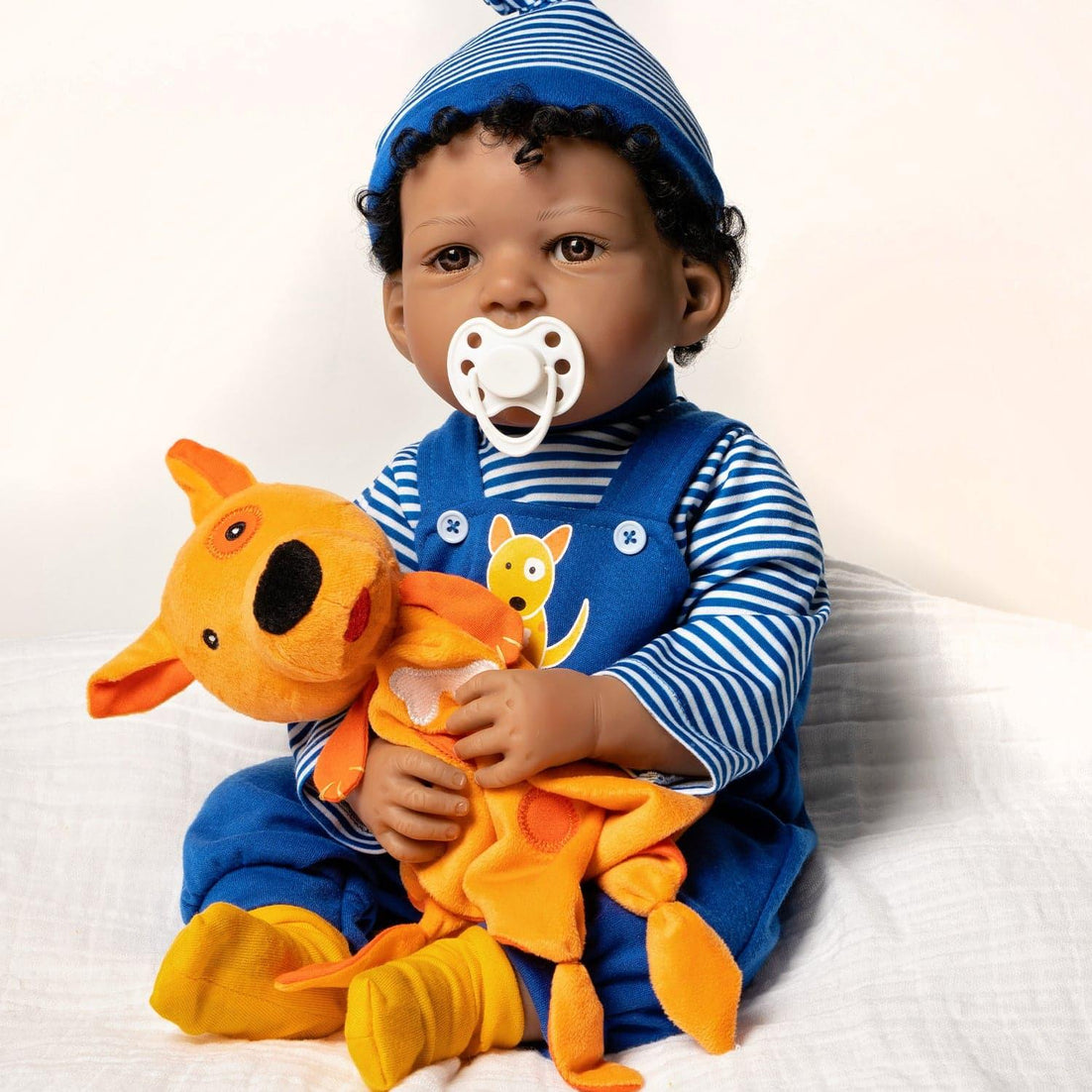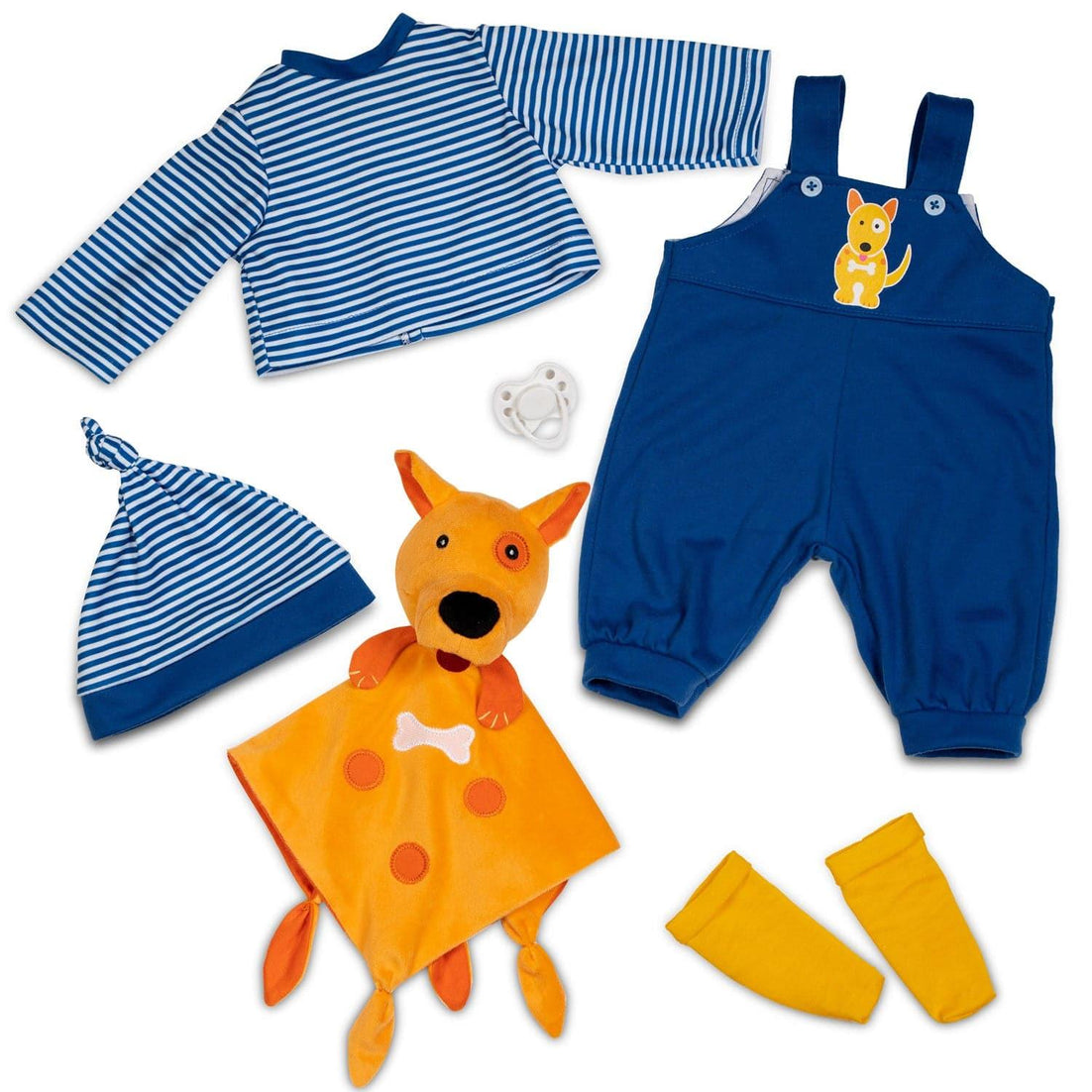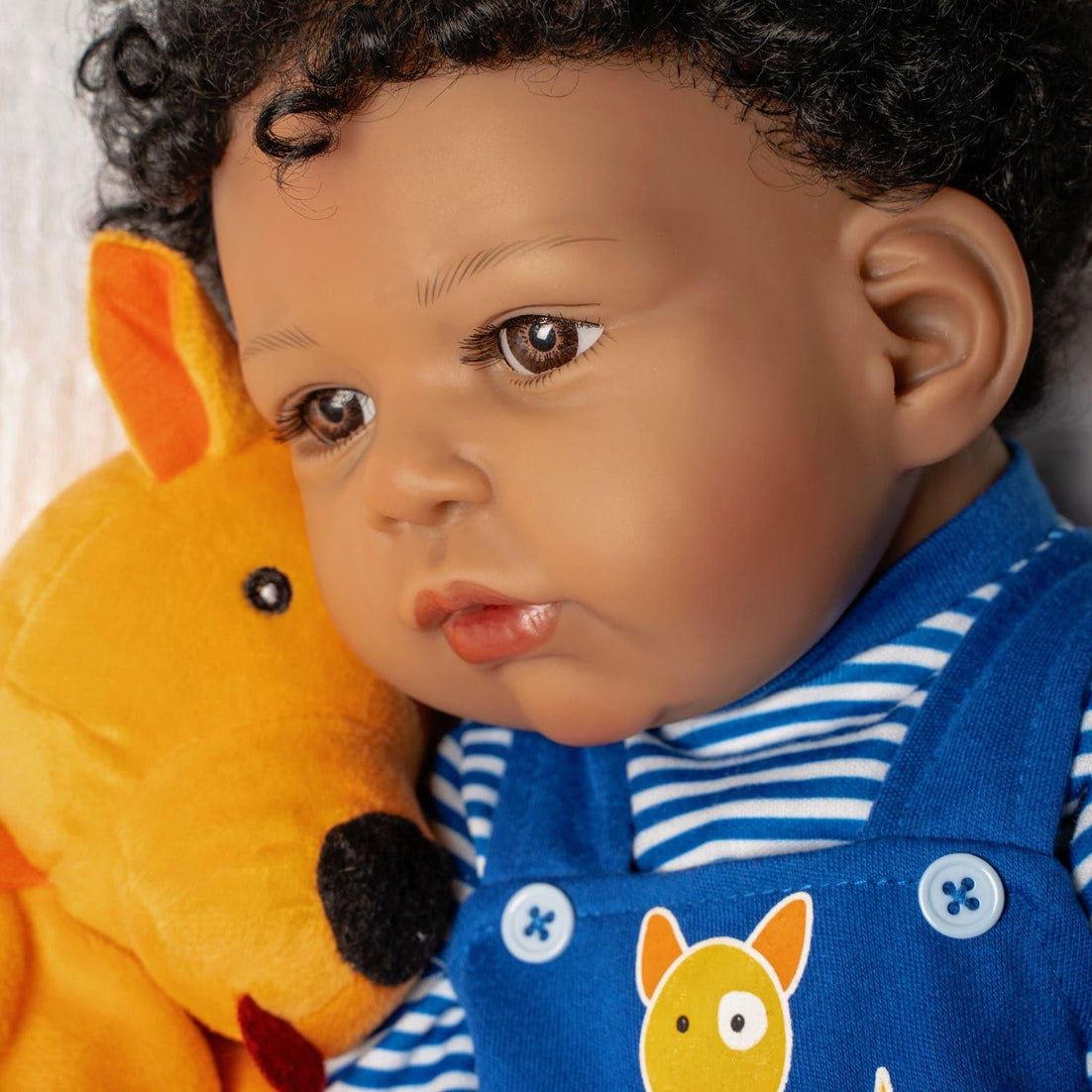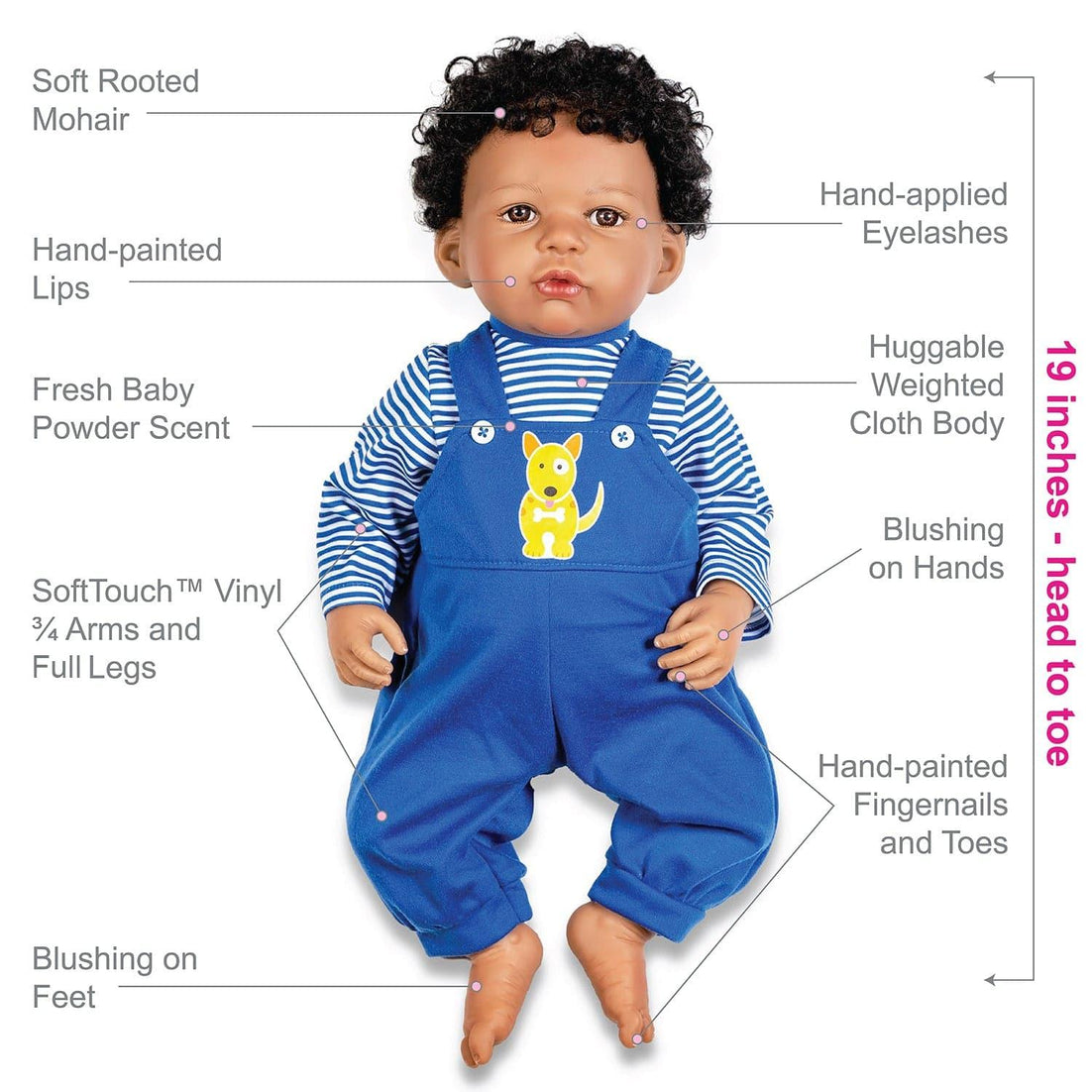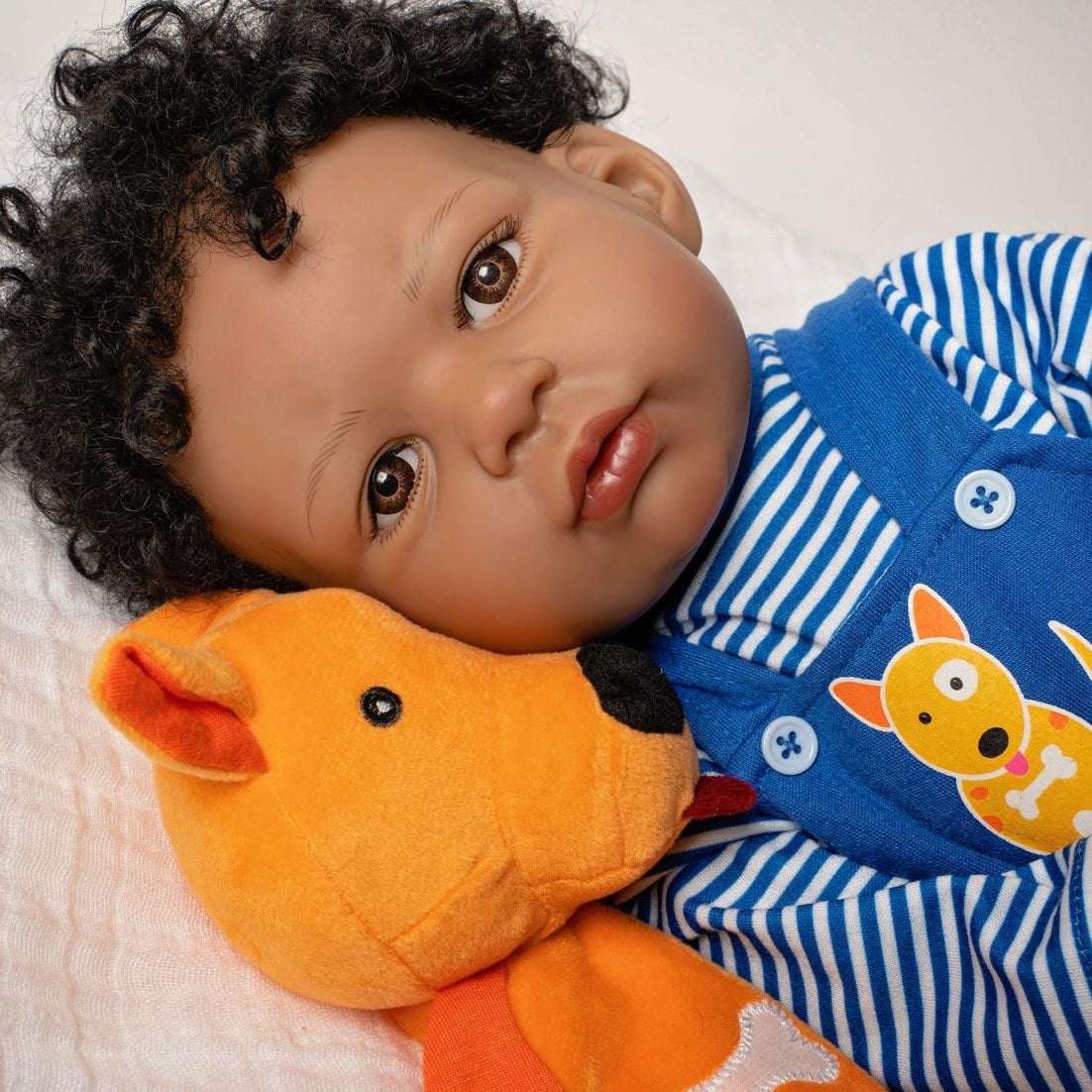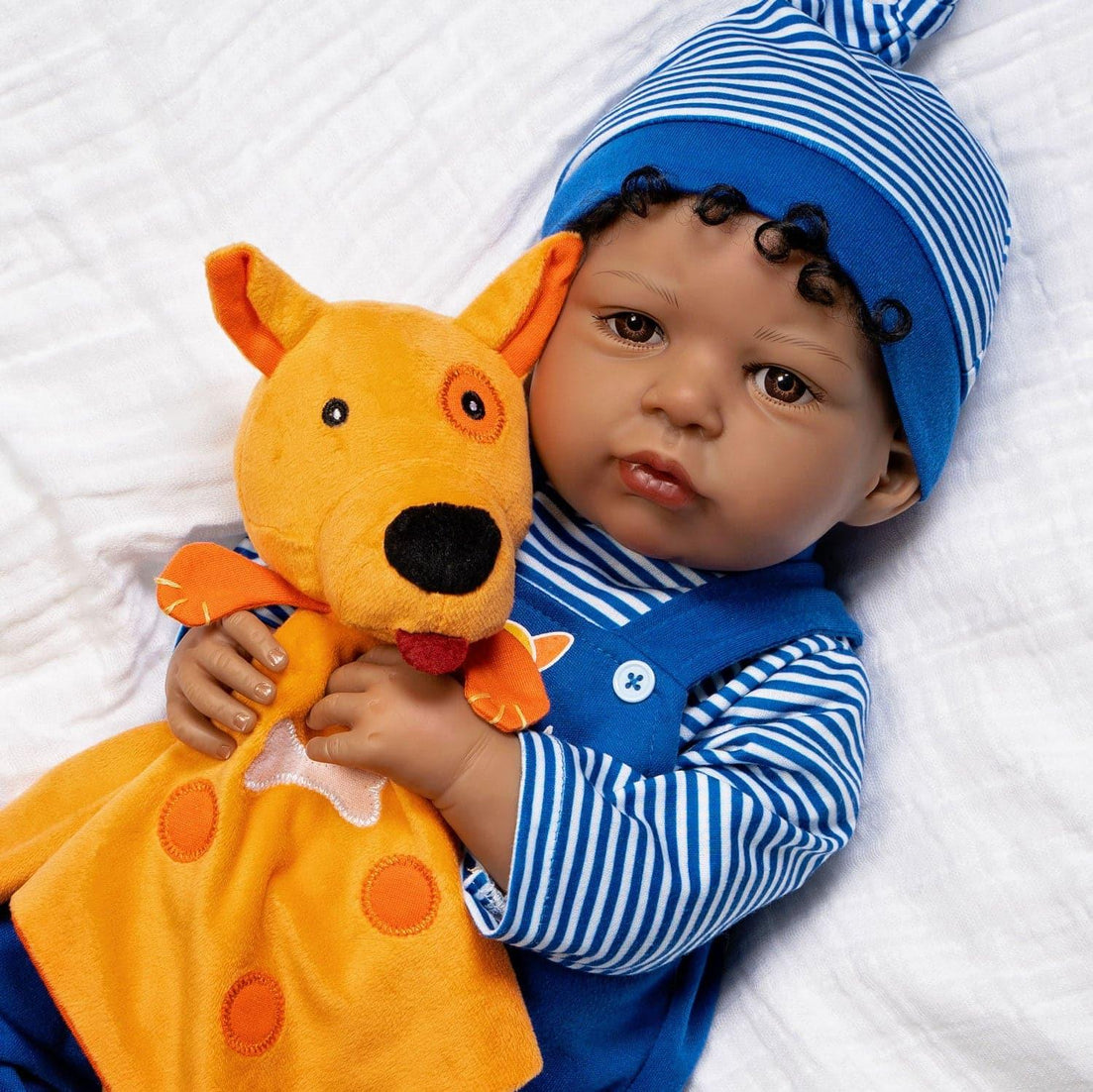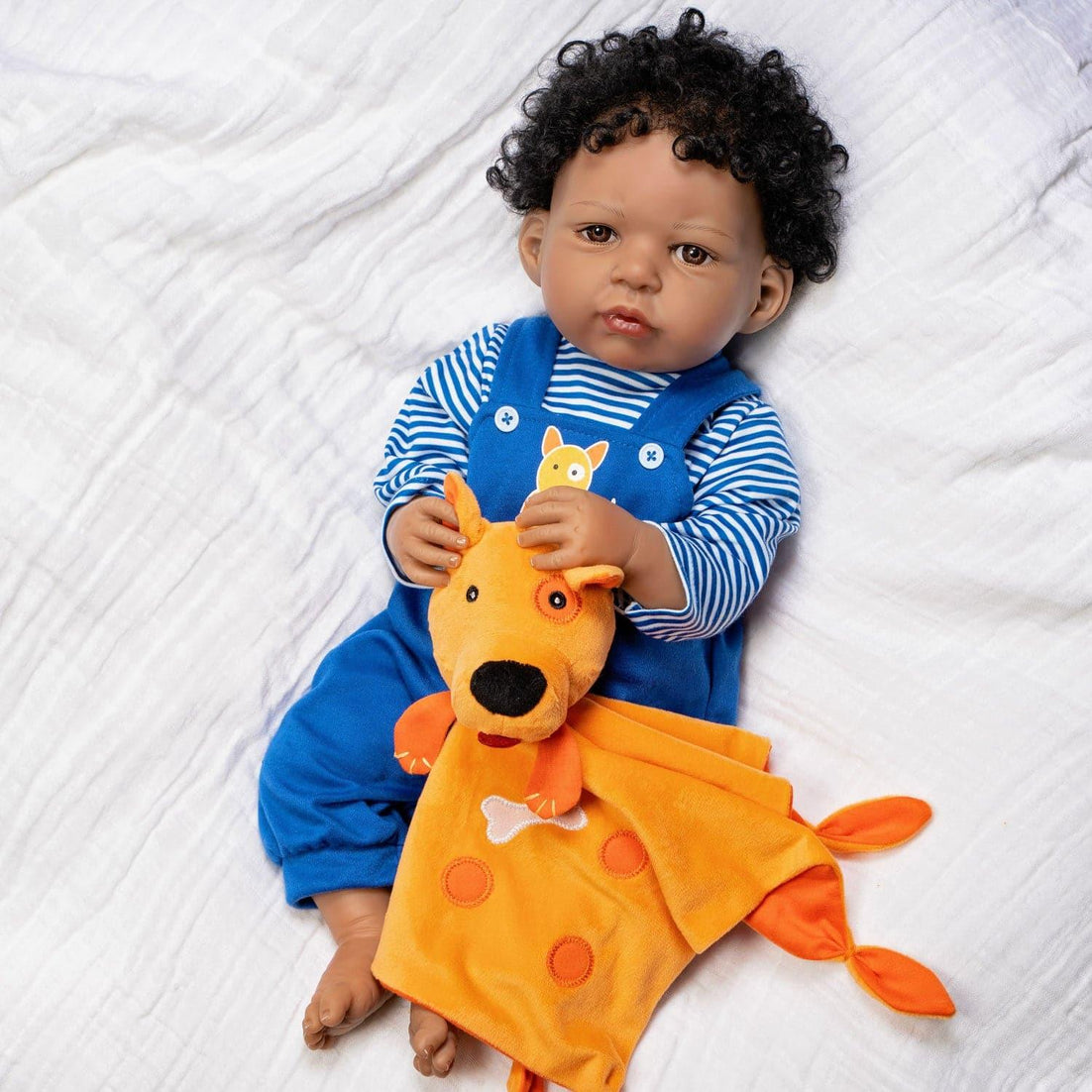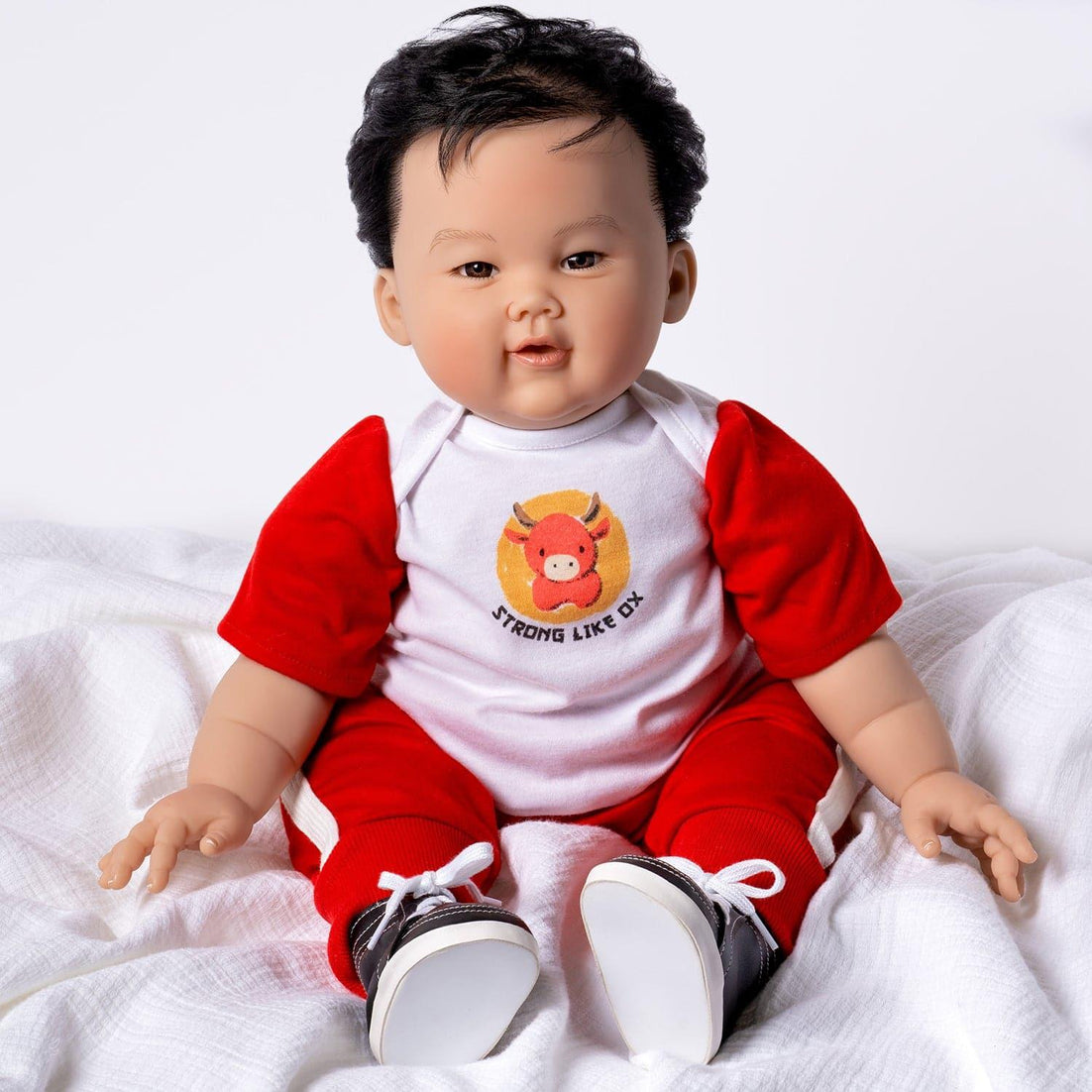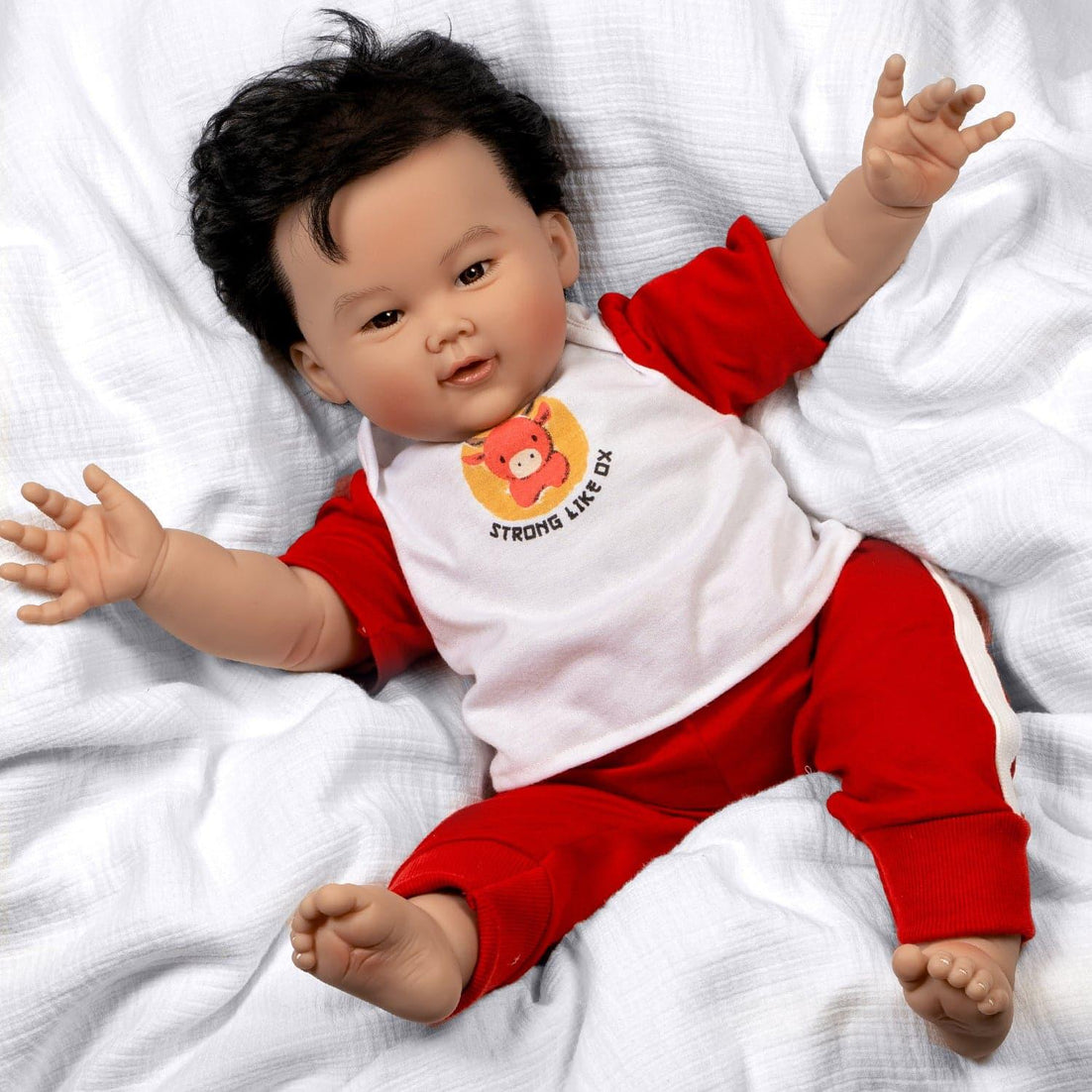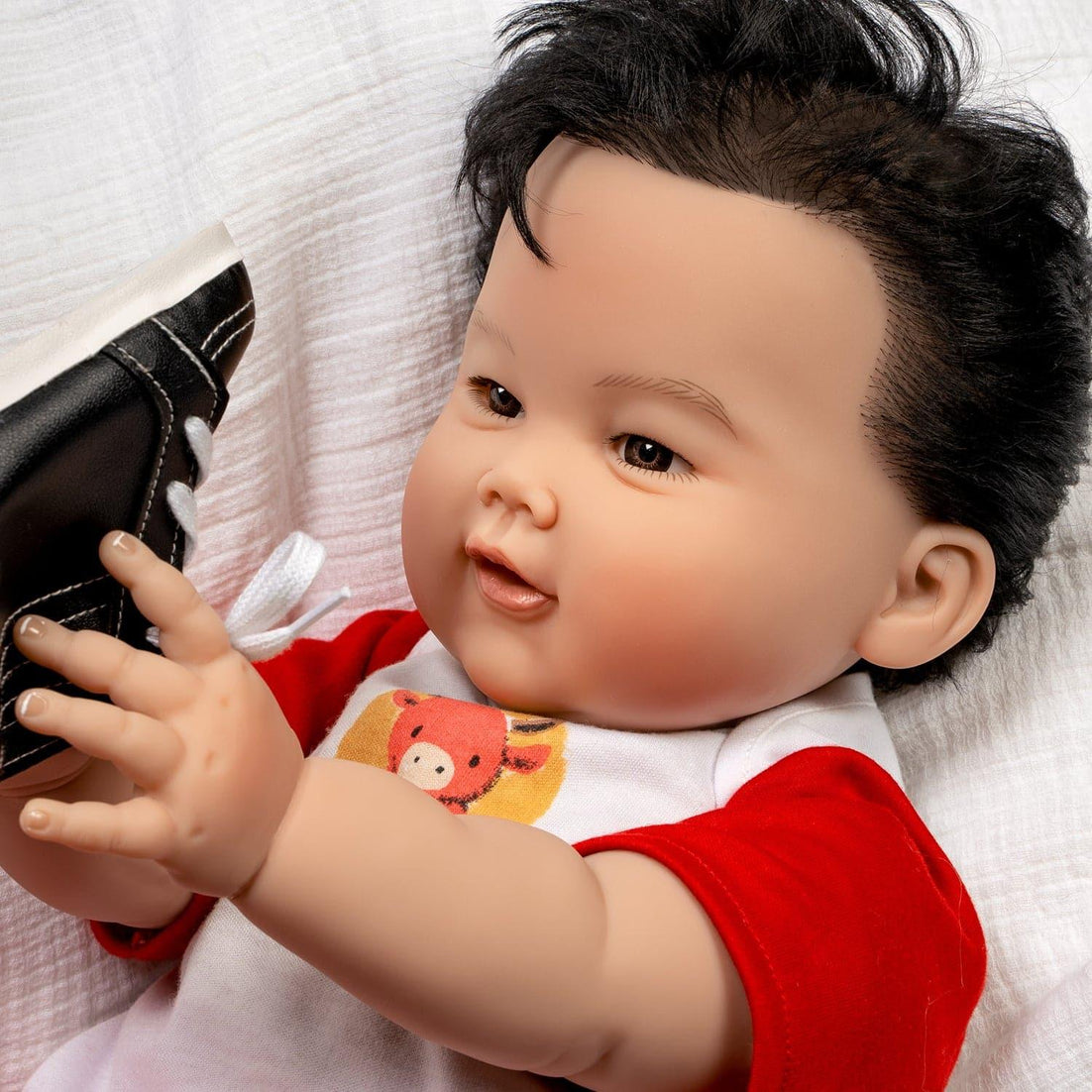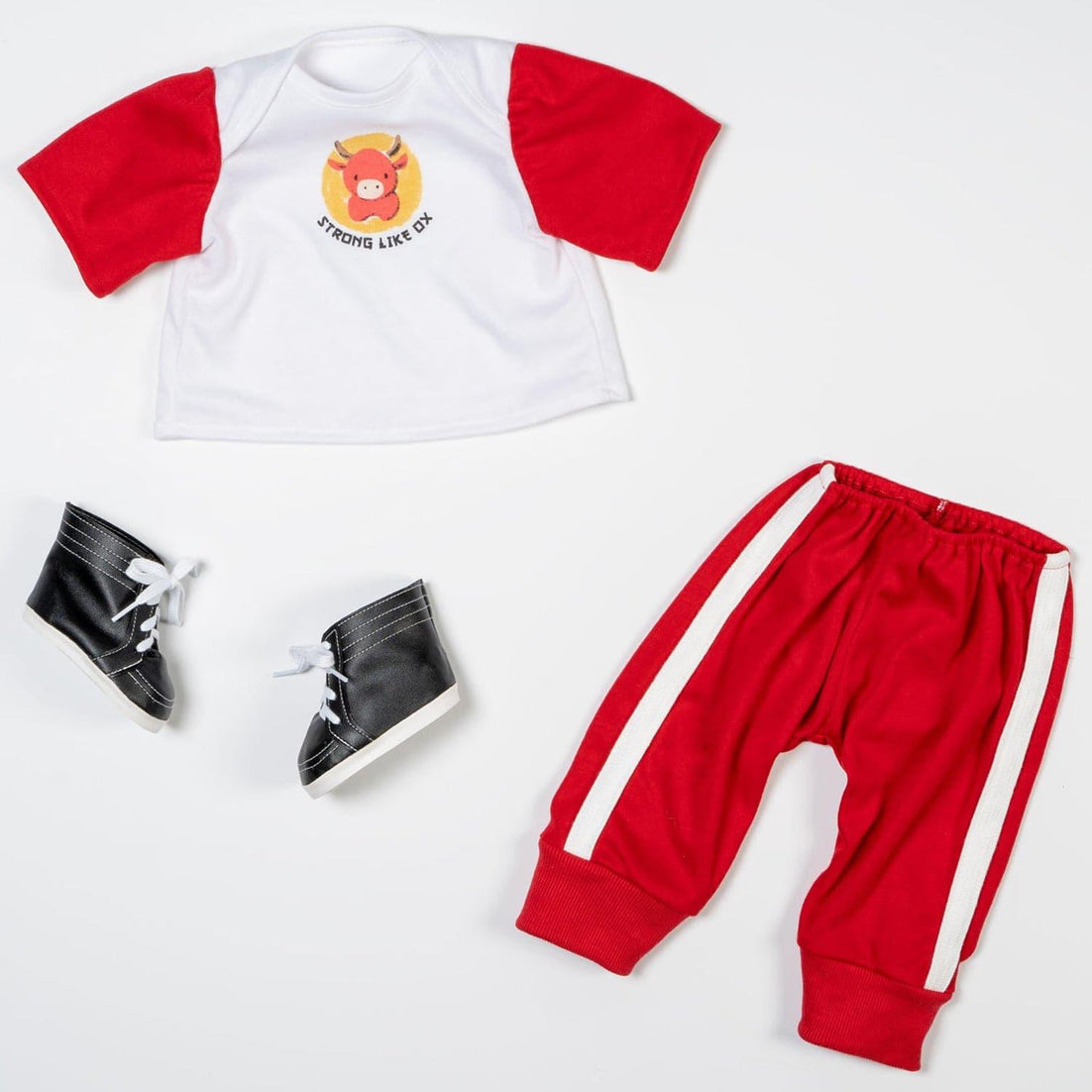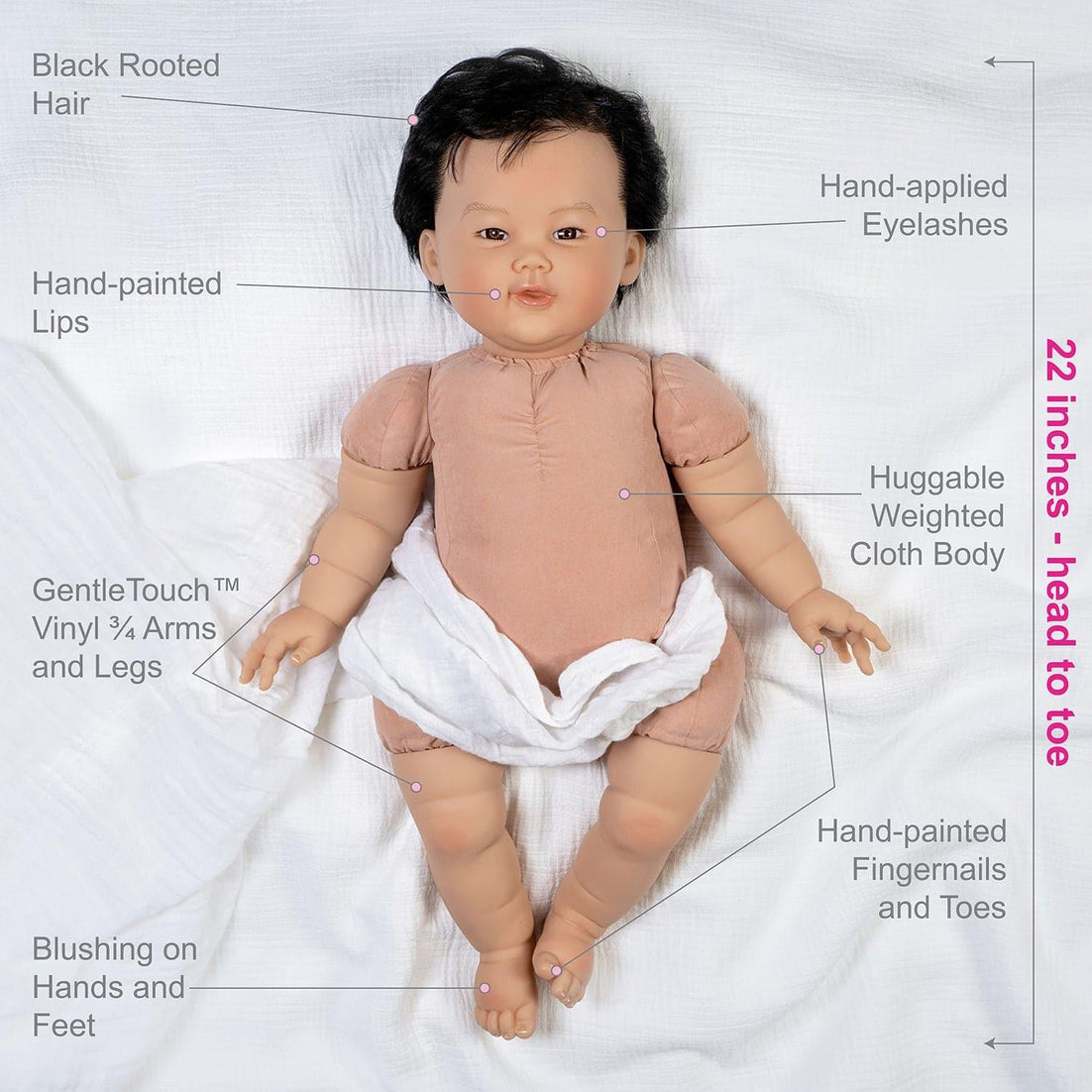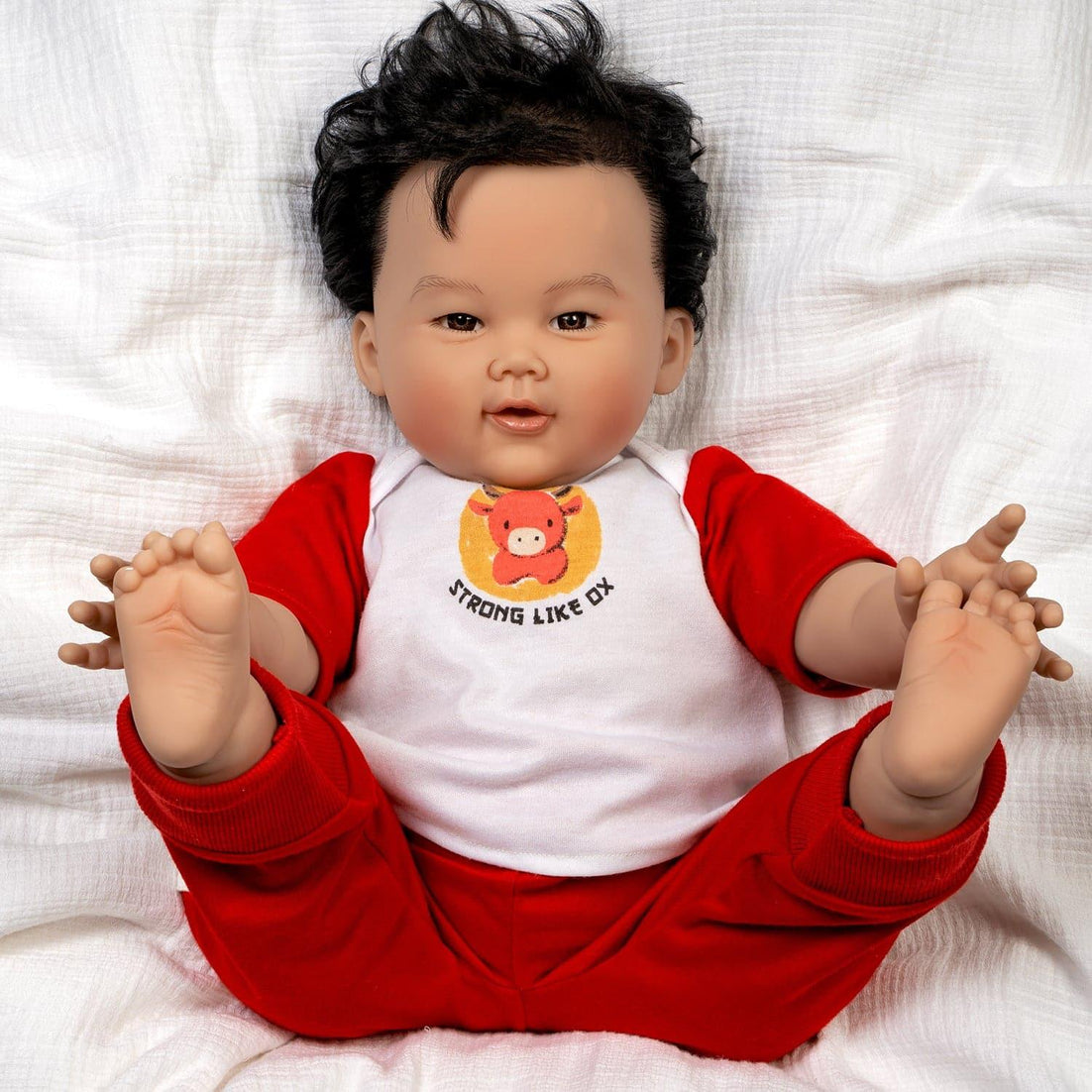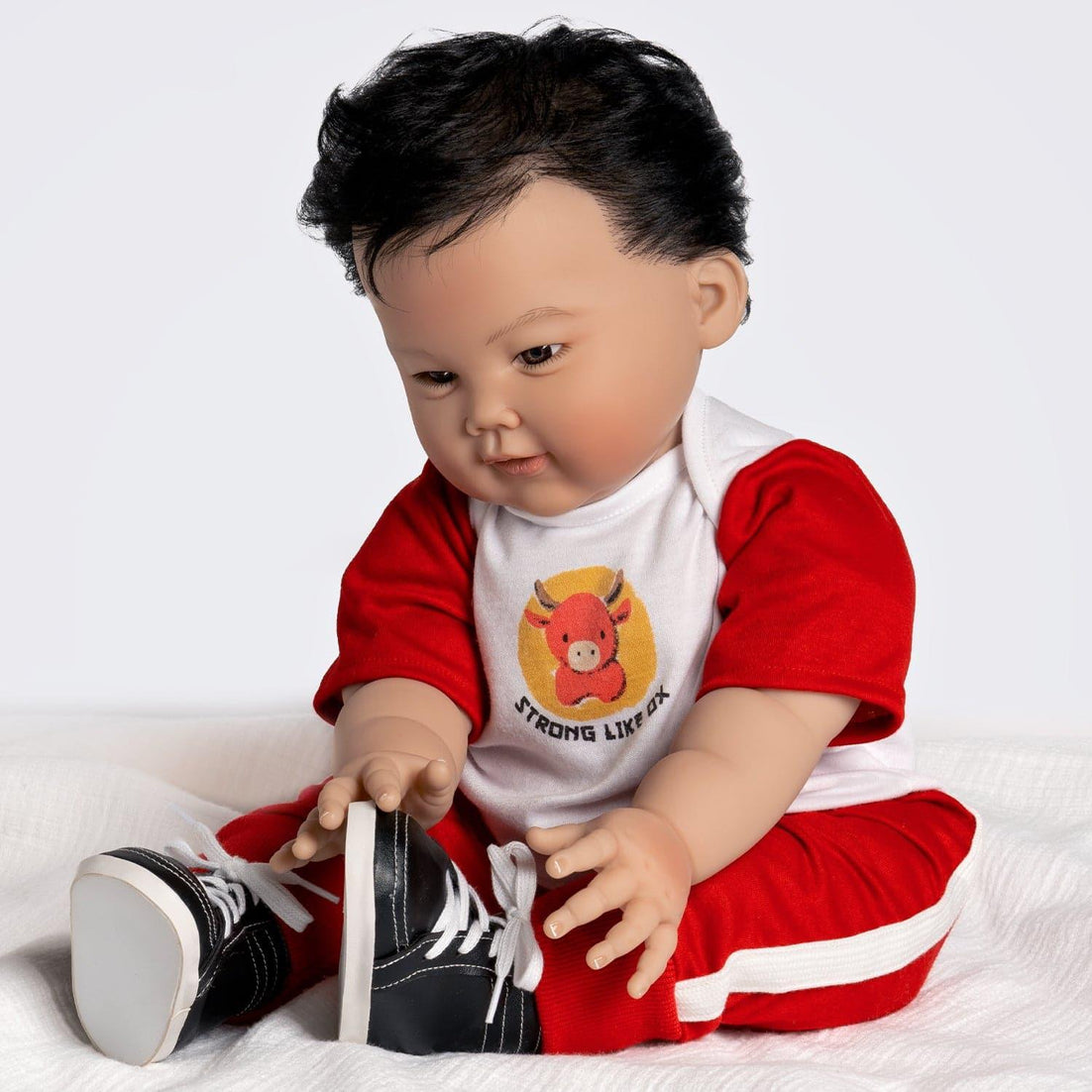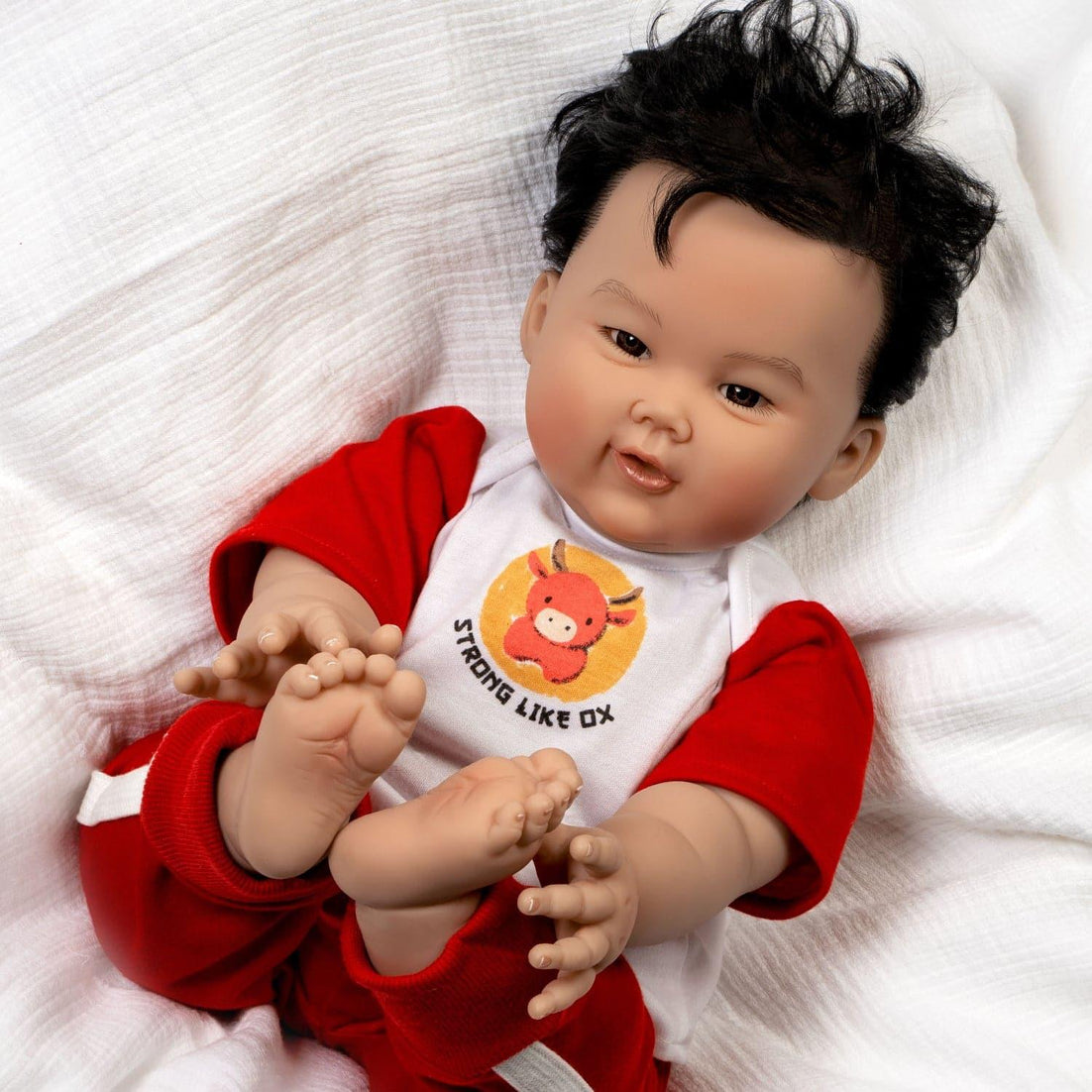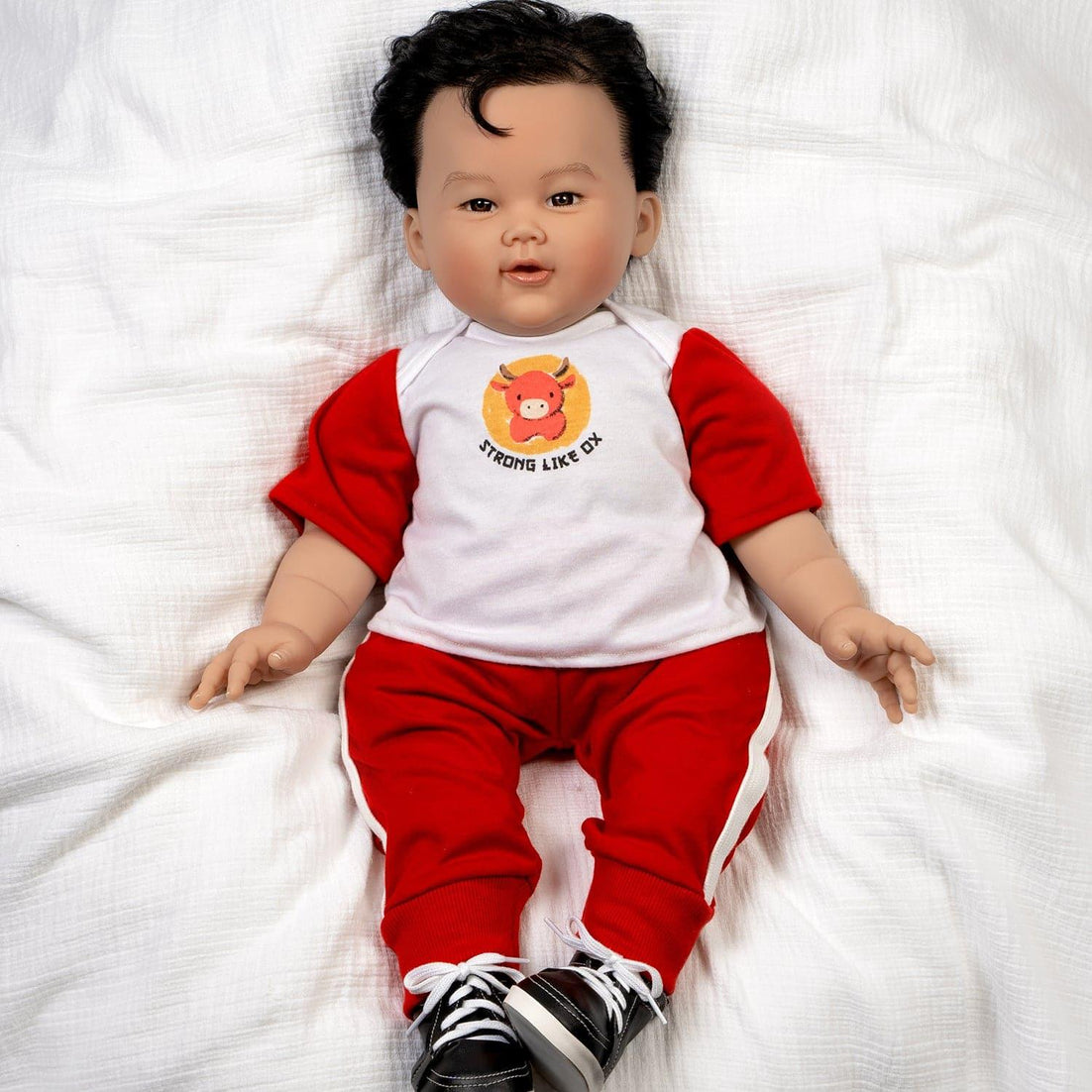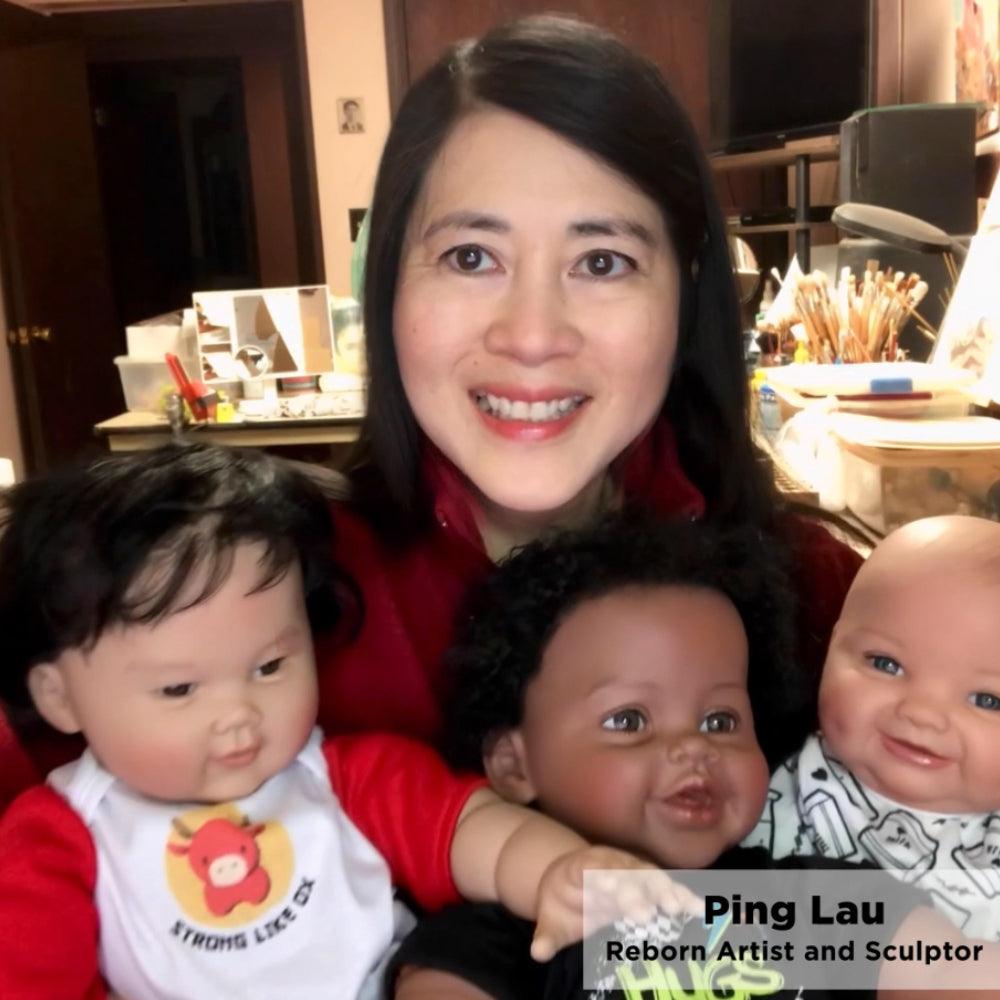 "/>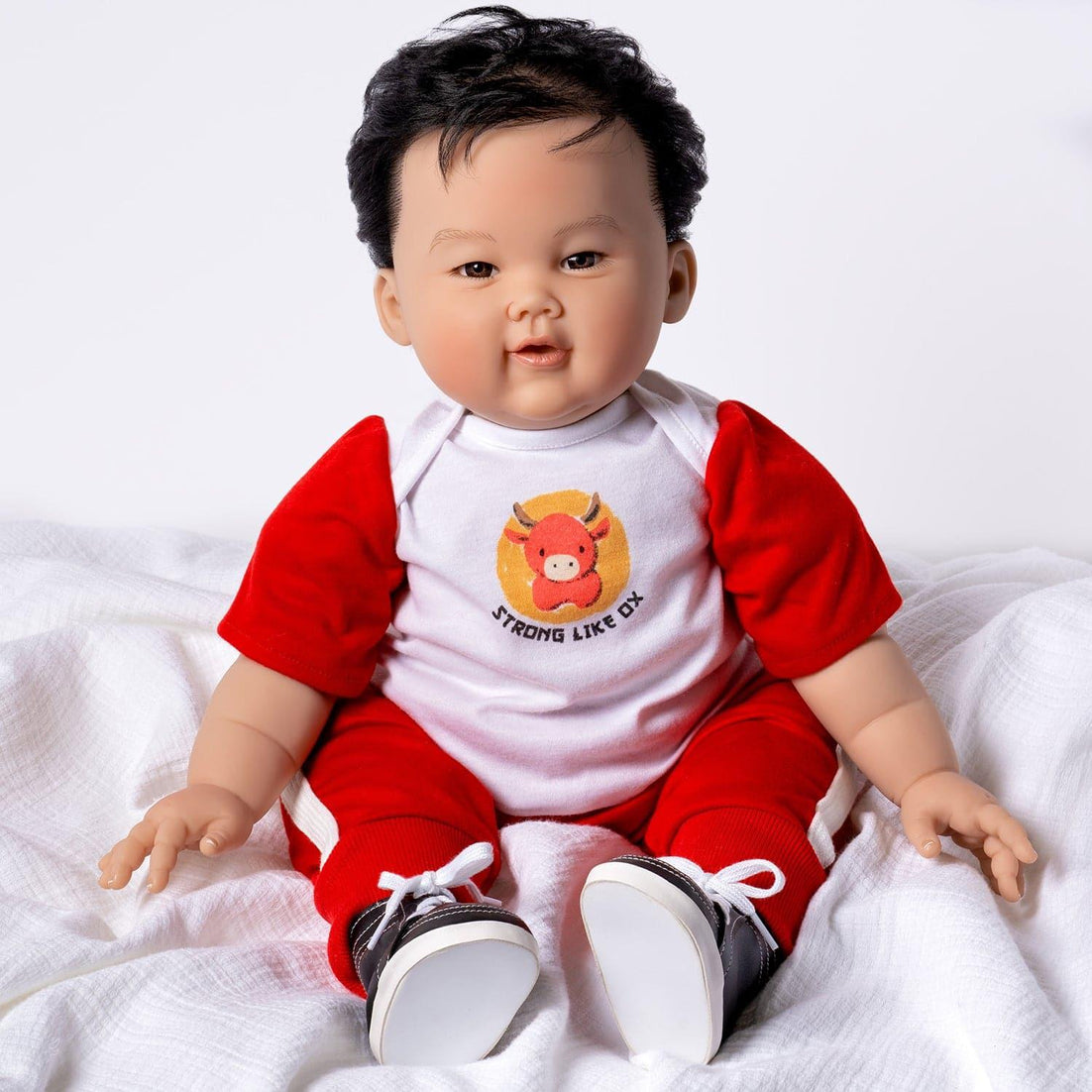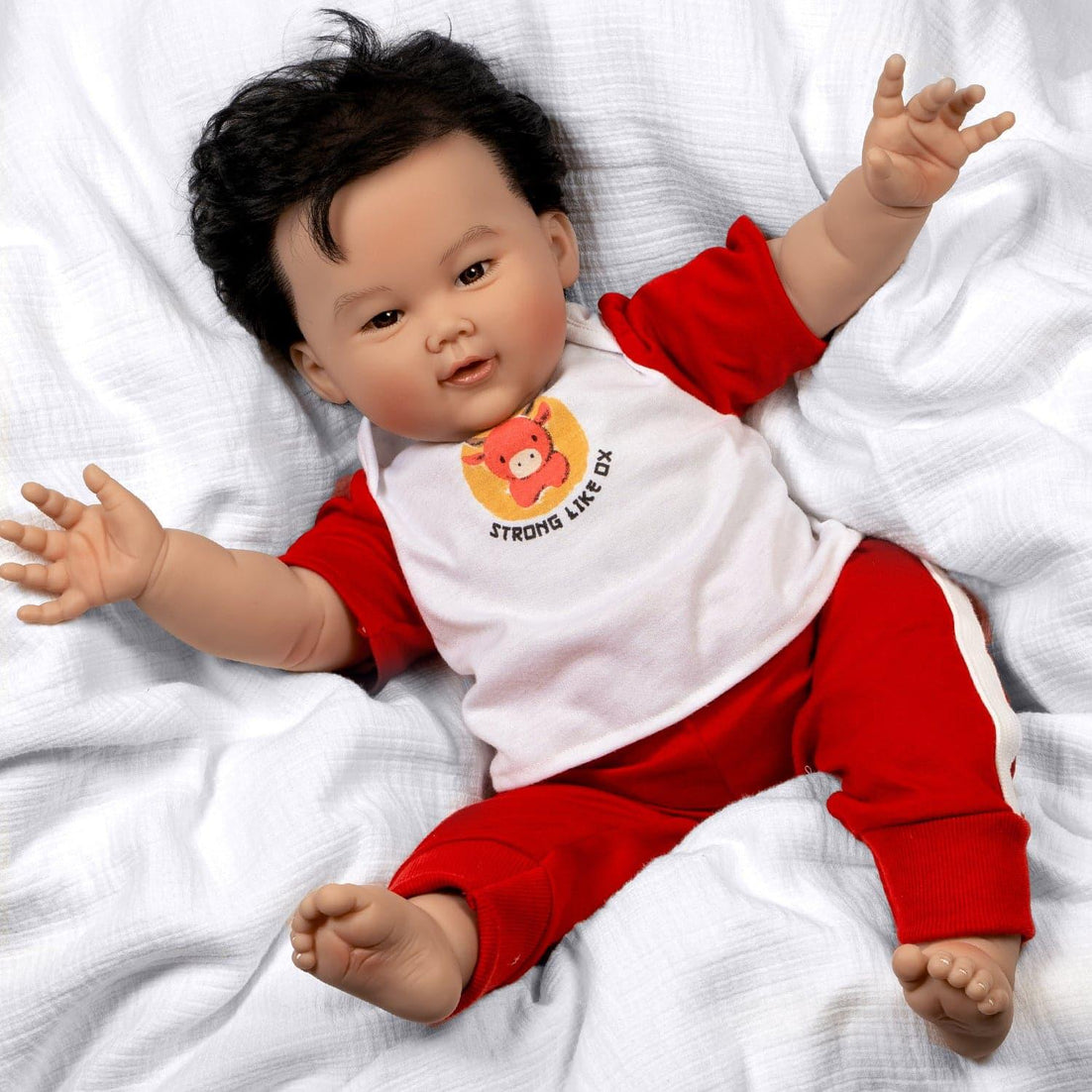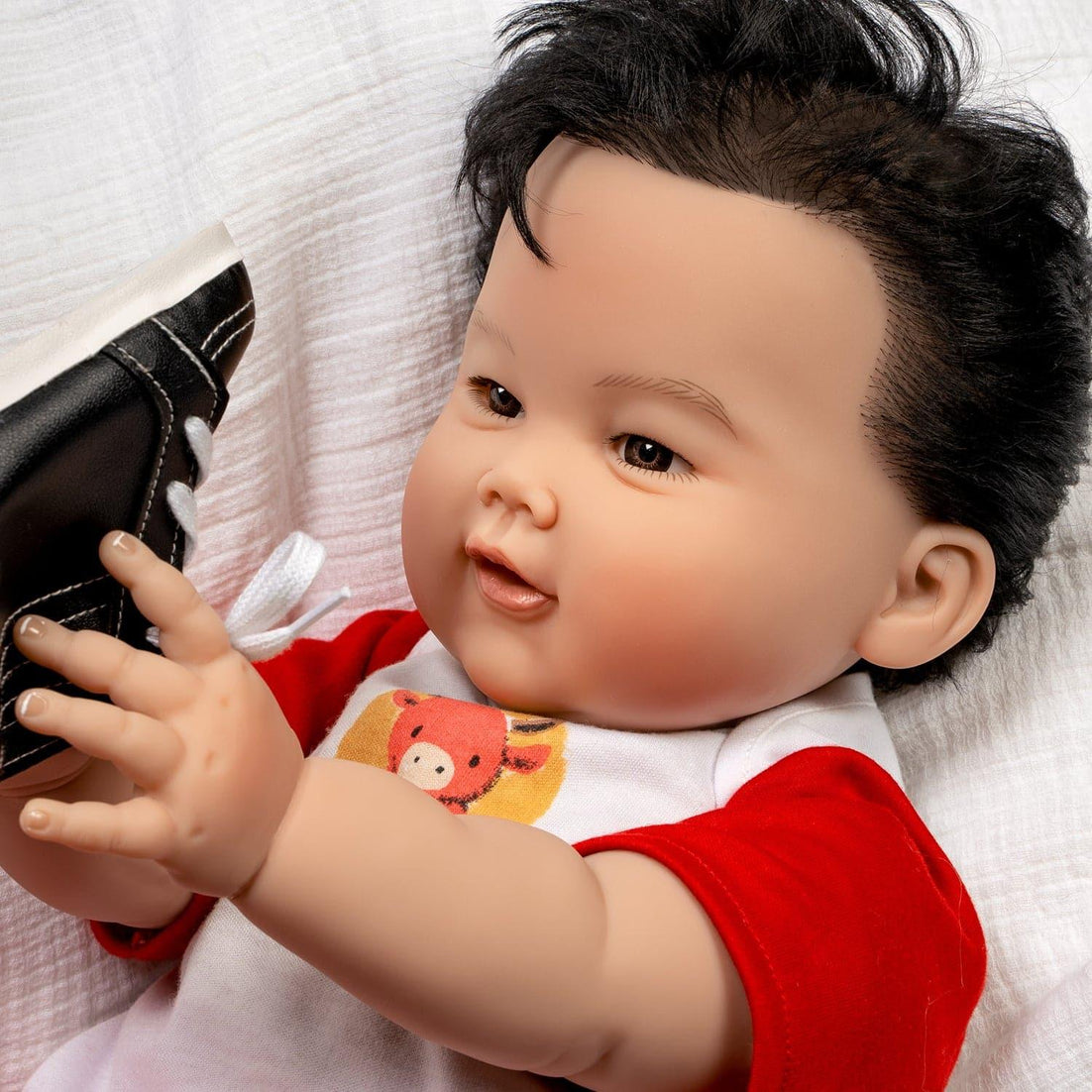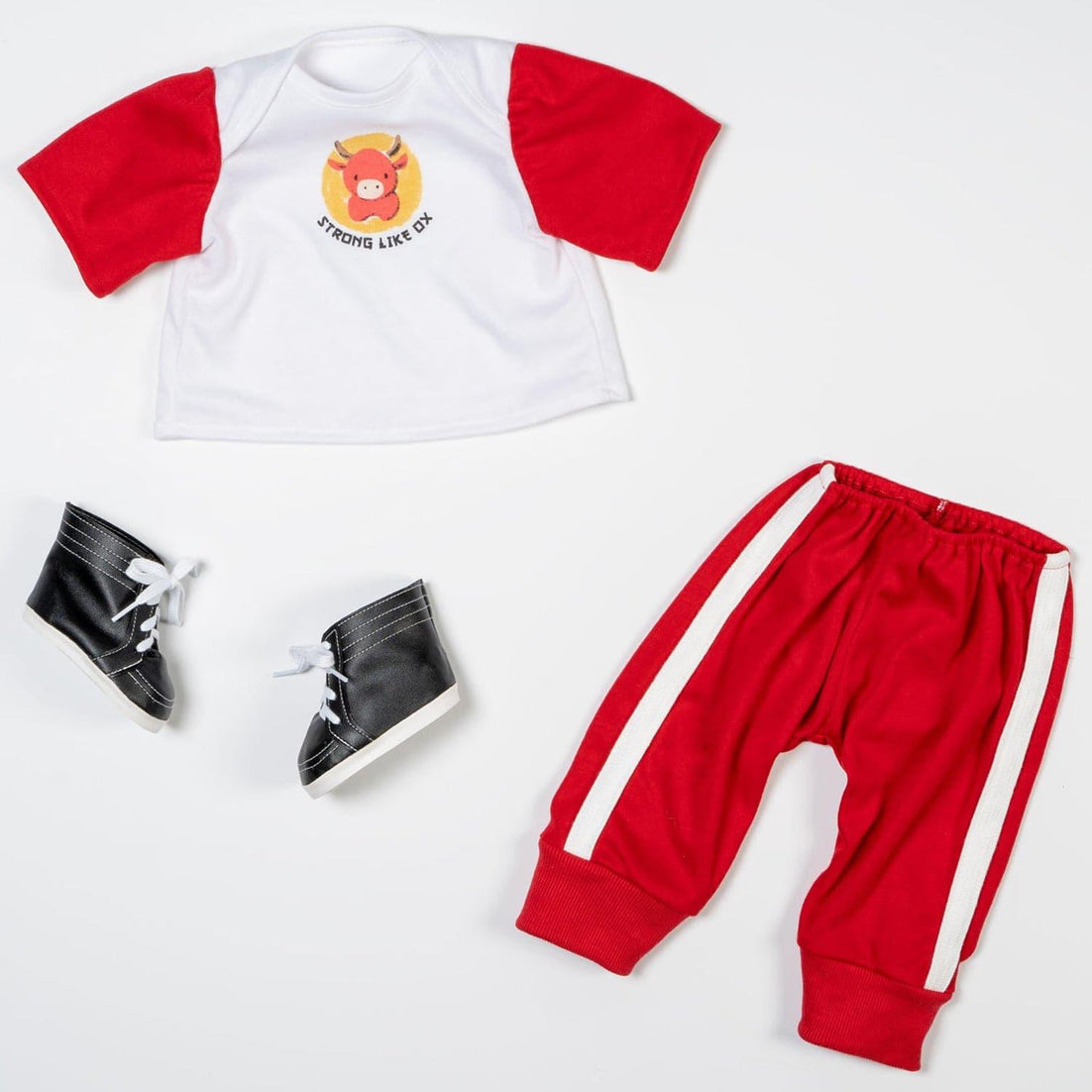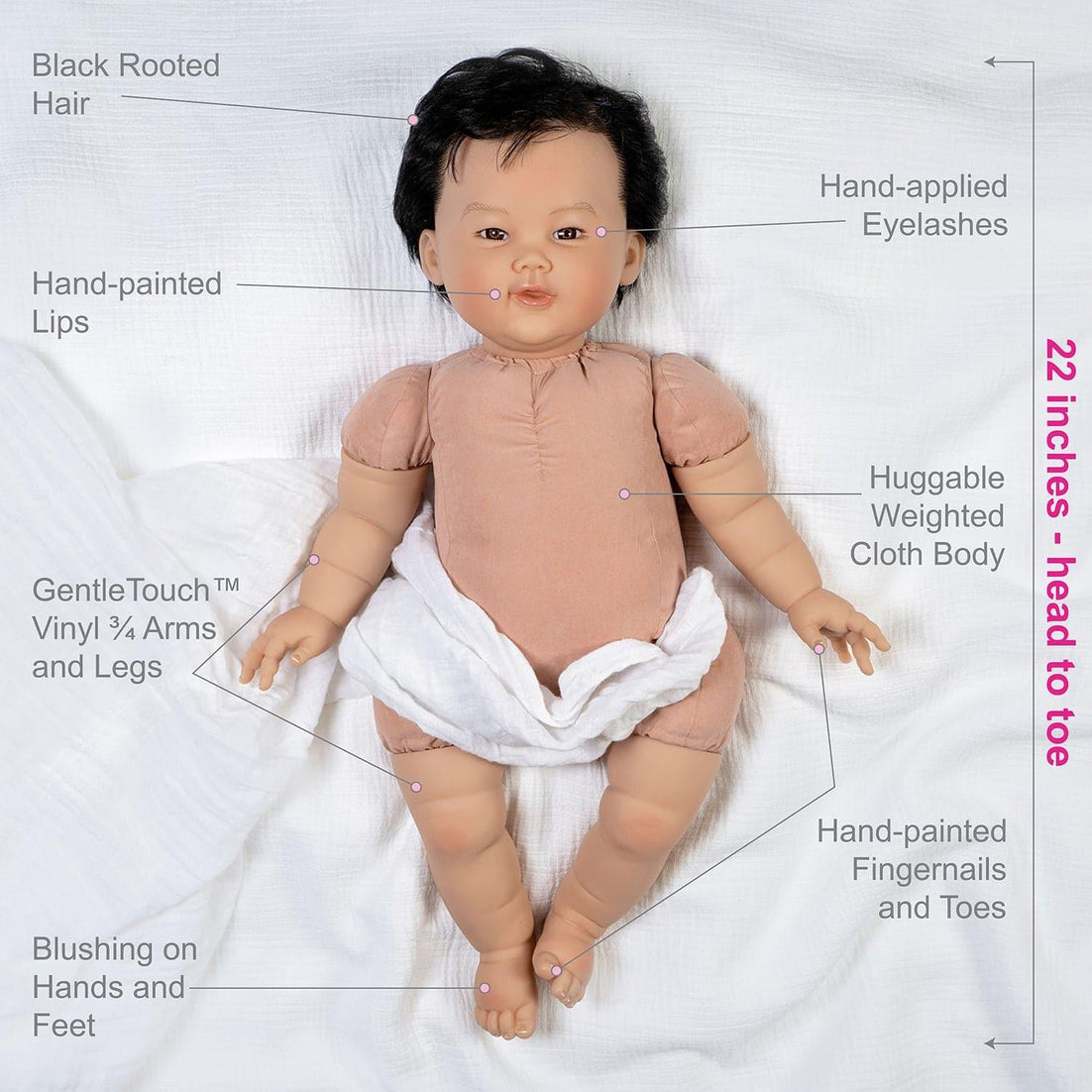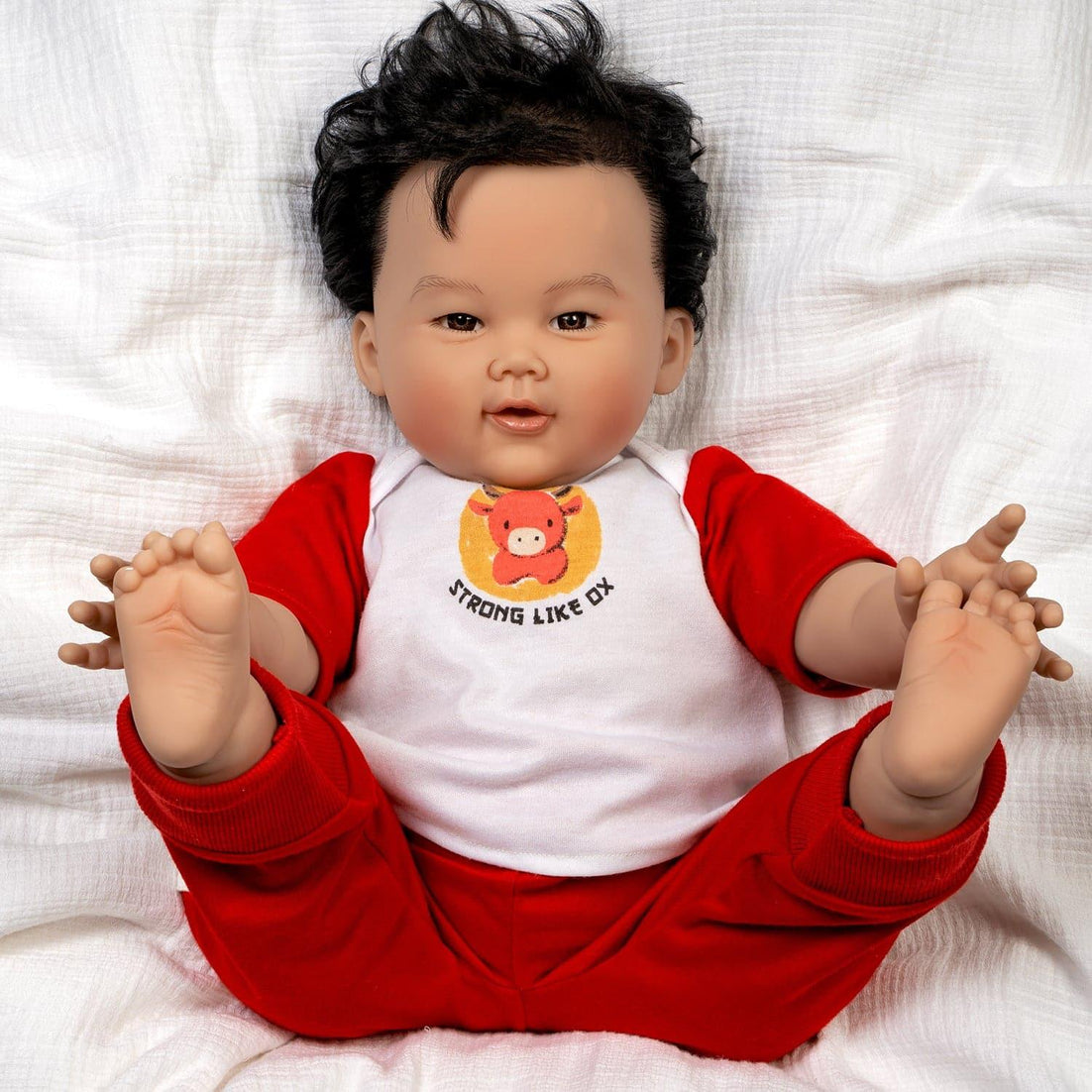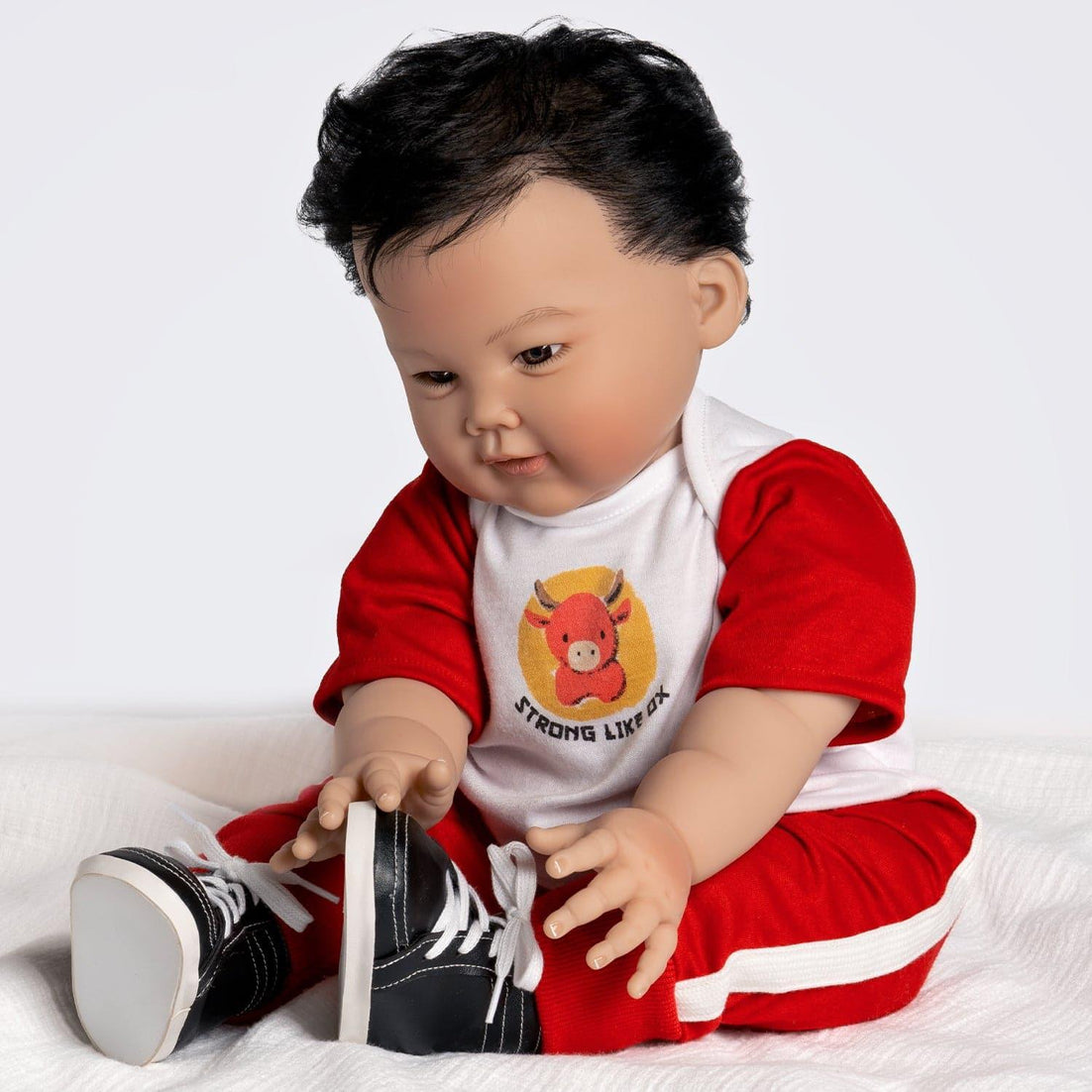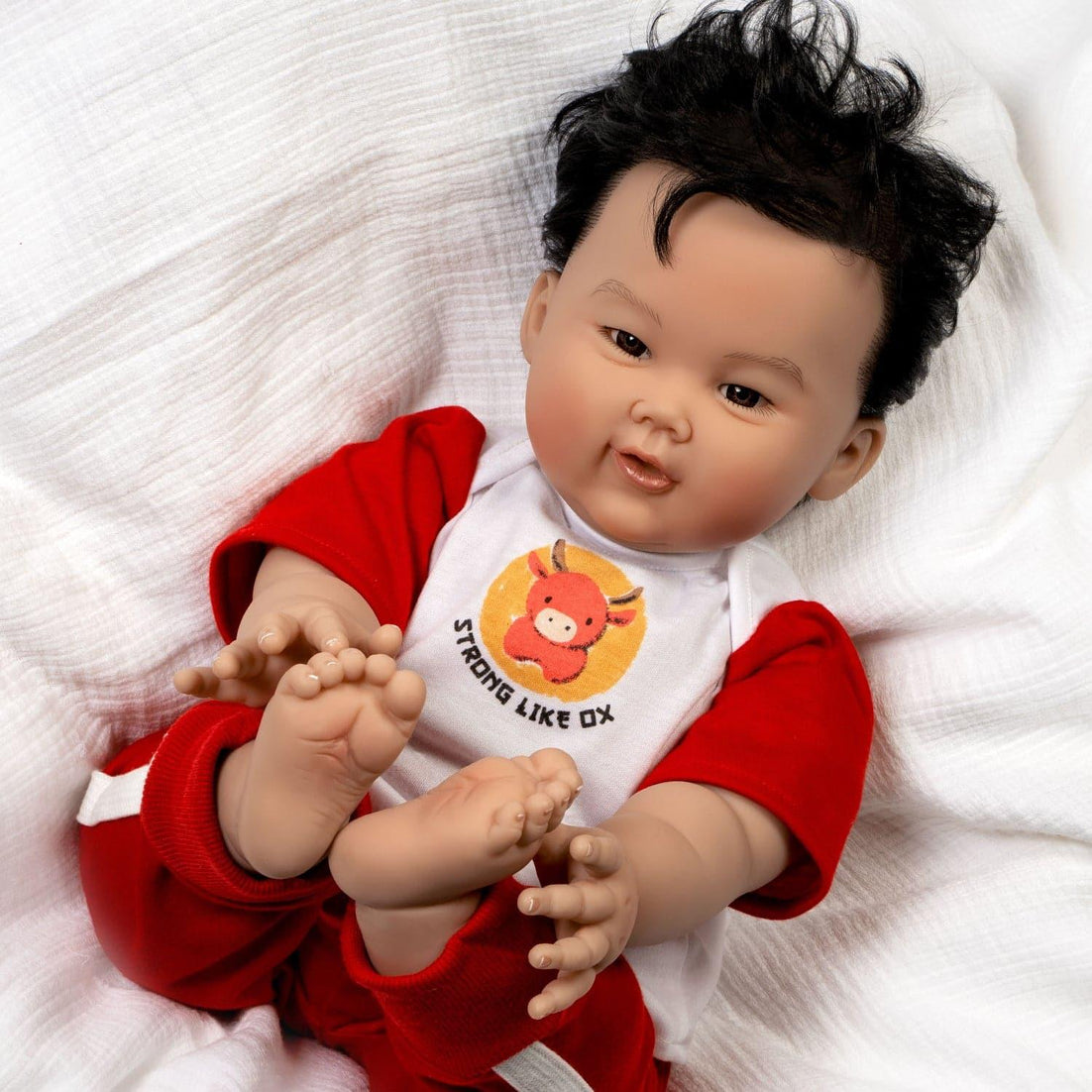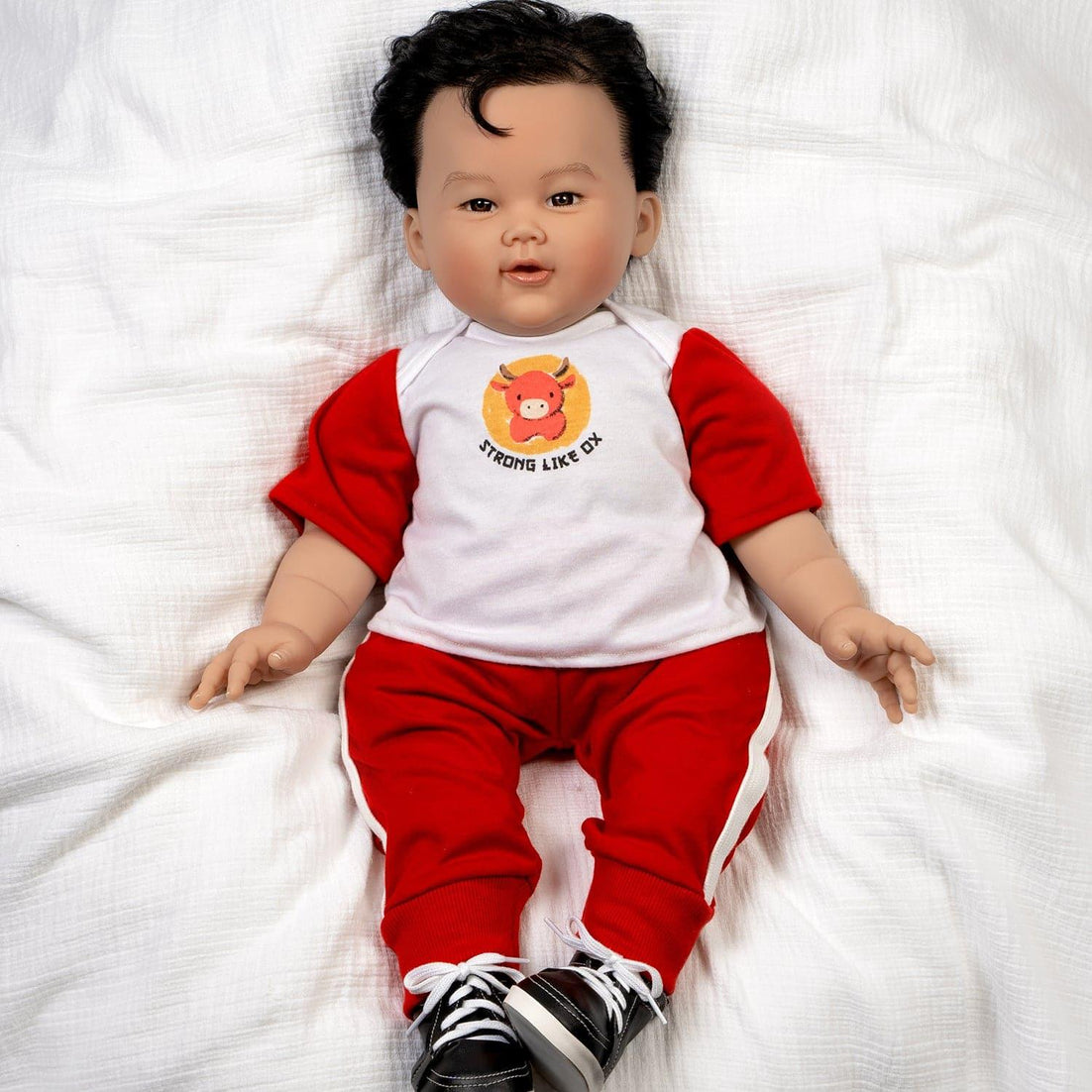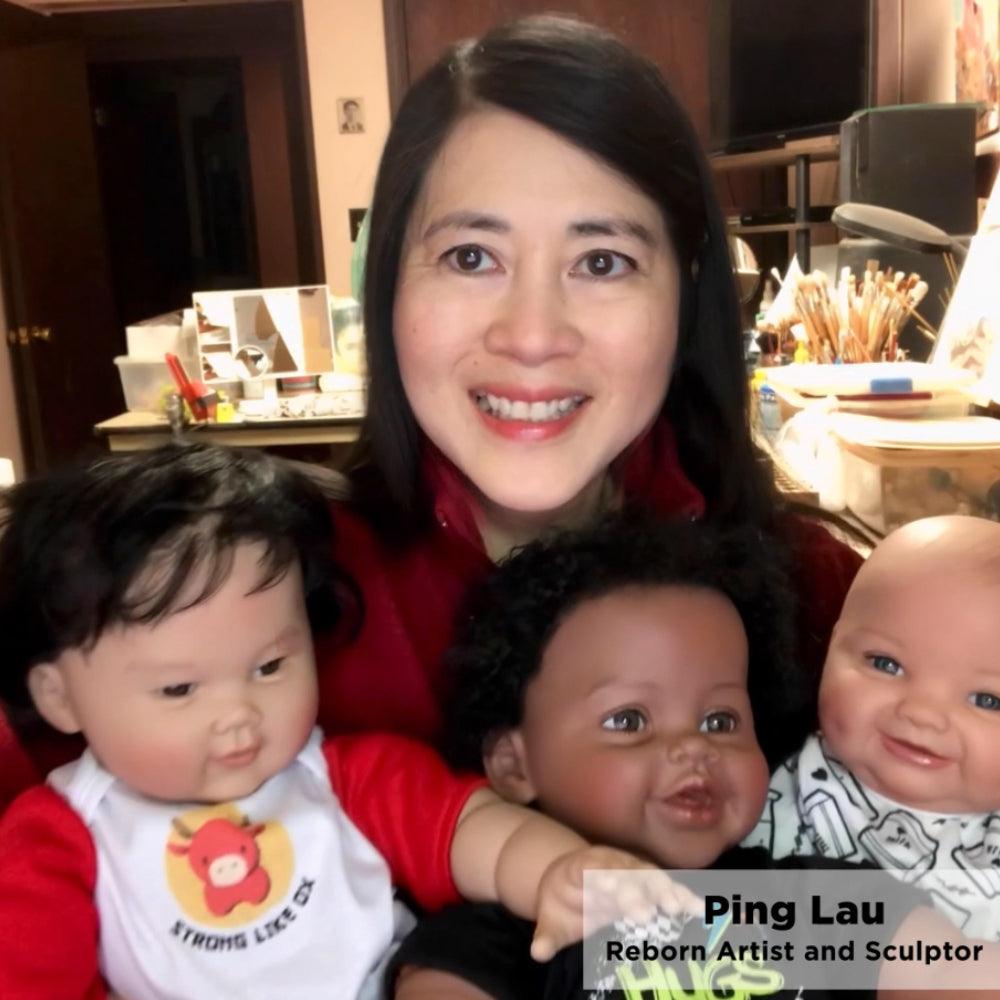 " width="100" height="100" loading="eager"/>
Kenzo
⭐⭐⭐⭐⭐
Kenzo is hands down my favorite doll in my paradise galleries collection. A must have! Ping Lau proves yet again what an amazing sculptor she is! Such beautiful & adorable features! The artwork is so realistic! He has a heavy body and really gives the feel of a real baby! 10/10! - Stephanie V.

Kenzo is one of the best new additions to the PG lineup this year. He is adorable, high quality, a fantastic sculpt and so chunky you could squeeze him! I love his outfit and soft hair. A must have for PG collectors. - Jasmine P.

The size of this cutie is perfect for hugs and cuddles. The body is nice and chubby and the quality is good. What a cute face and the outfit is just adorable. I love the size and feel of him. - Bobbie V.

Sweetie Pie
⭐⭐⭐⭐⭐
She's got the sweetest smile. I love to wake up and see all my babies staring at me but she is the one with the biggest grin. I love her outfit. Her price was right and she is well made. If I had to wish for a better babie, I wish she was bigger with a bigger head then she would be the ultimate happy toddler. - Linda M.

Sweetie Pie is great she was the best gift for my granddaughter she will not put her down .Sweetie Pie has the sweetest smile and her eyes looks so real the hair is soft and easy to brush .she looks and feel like a real baby she is a quality doll and a good buy thank you. - Donna M.

Her face is just something else. She is beautiful and the happiest baby ever. Her looks make you smile every time I see her face. So cuddly and charming. If you need a smile she definitely is the baby for you. Can't wait to go shopping for her cute outfits. I'm in love 🥰. - Emily G.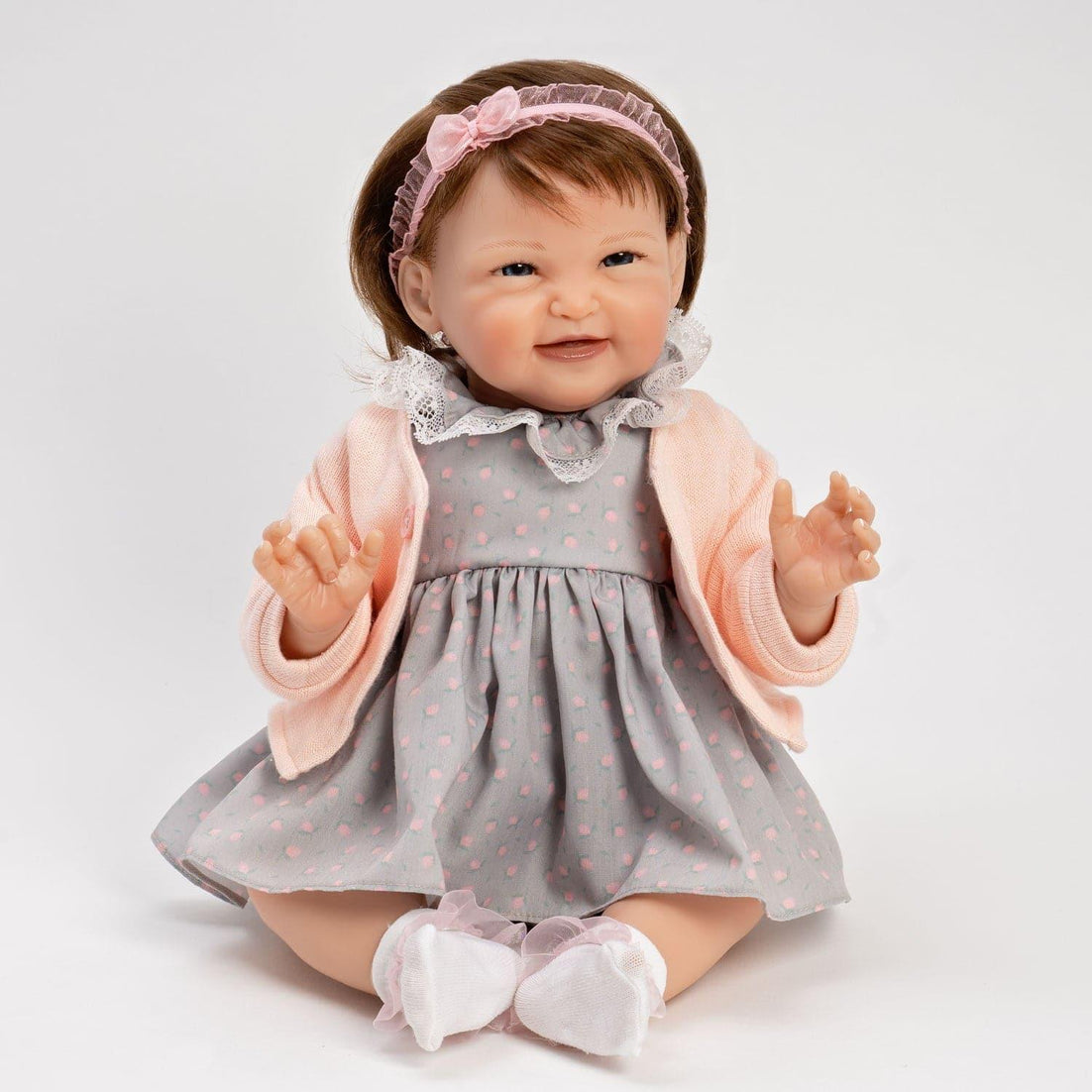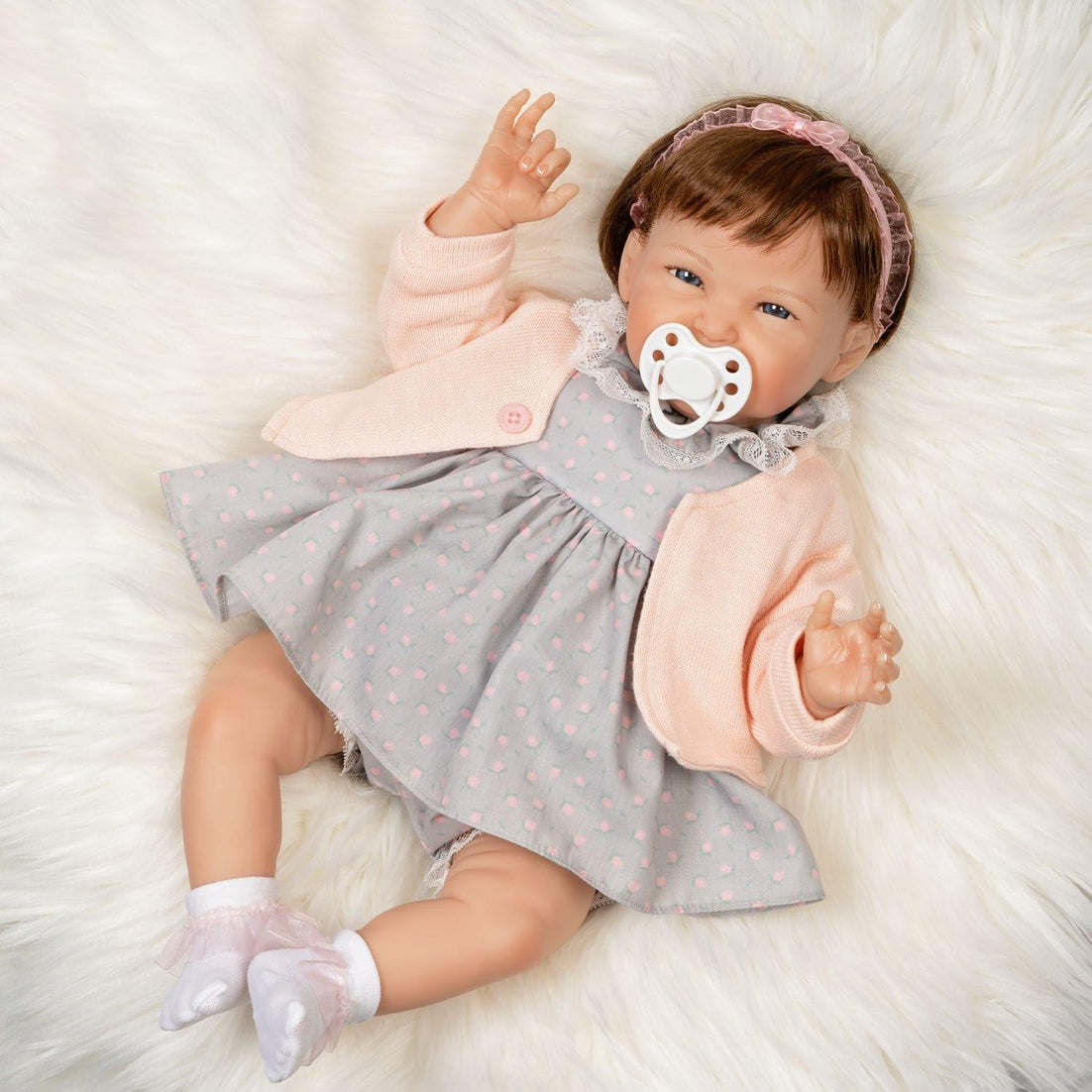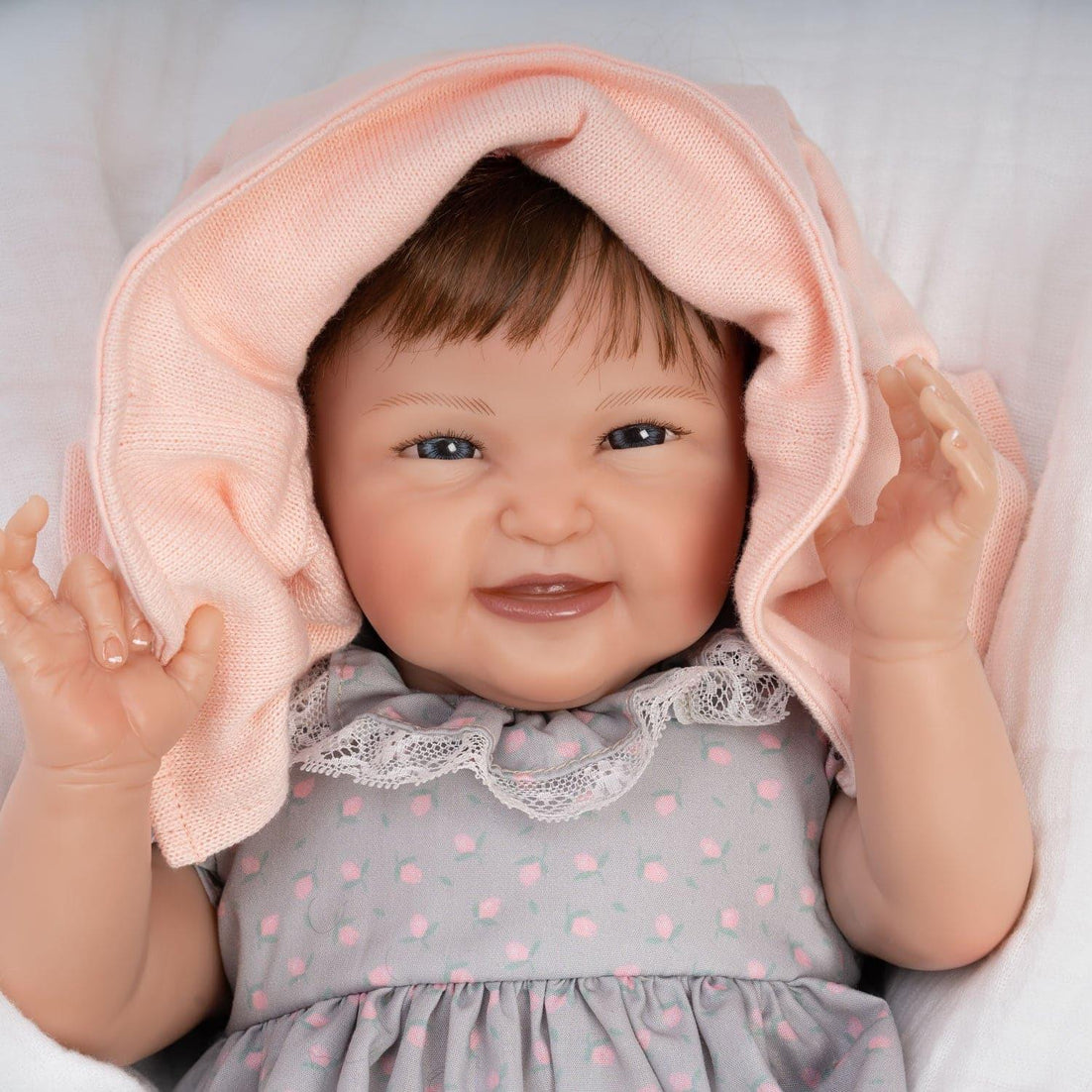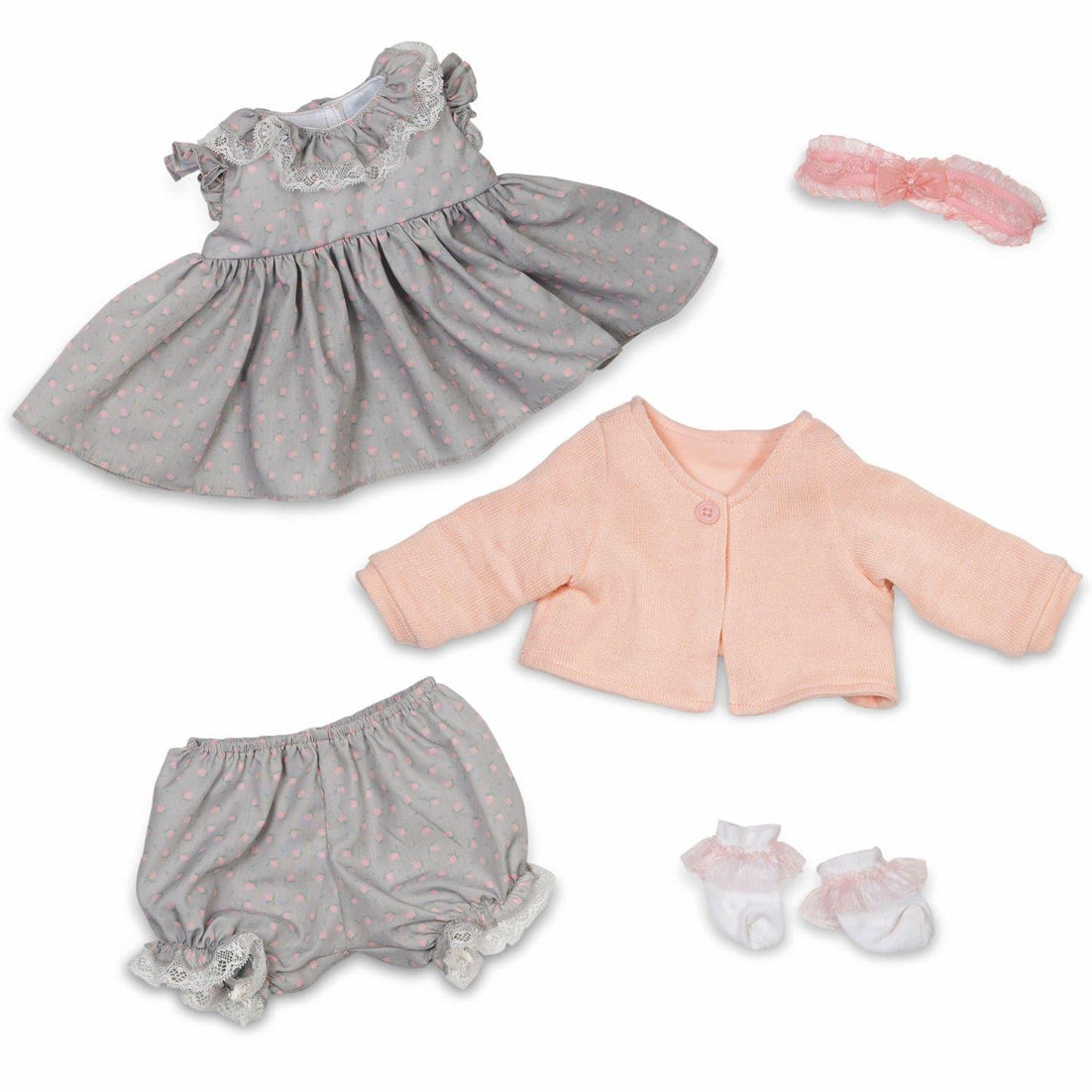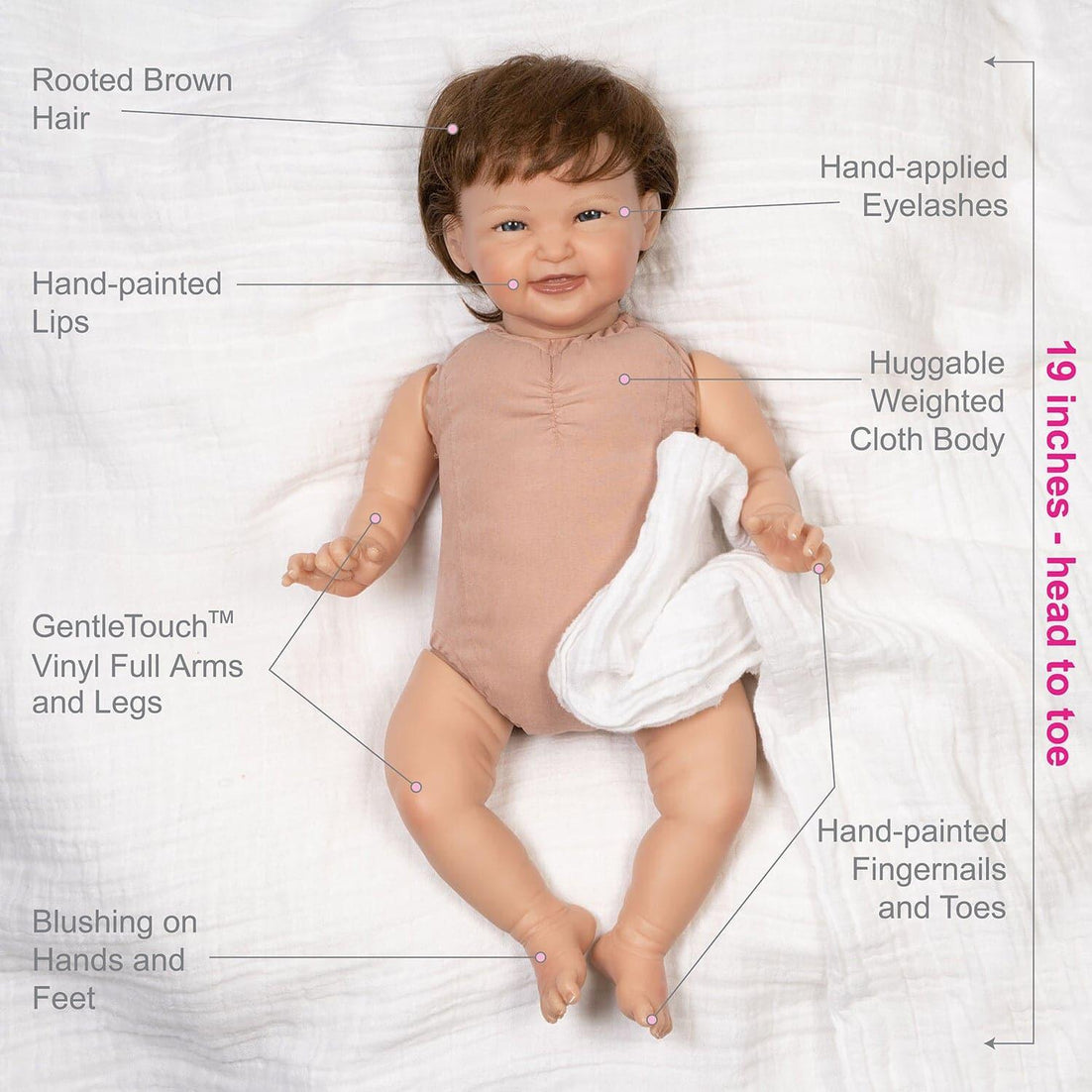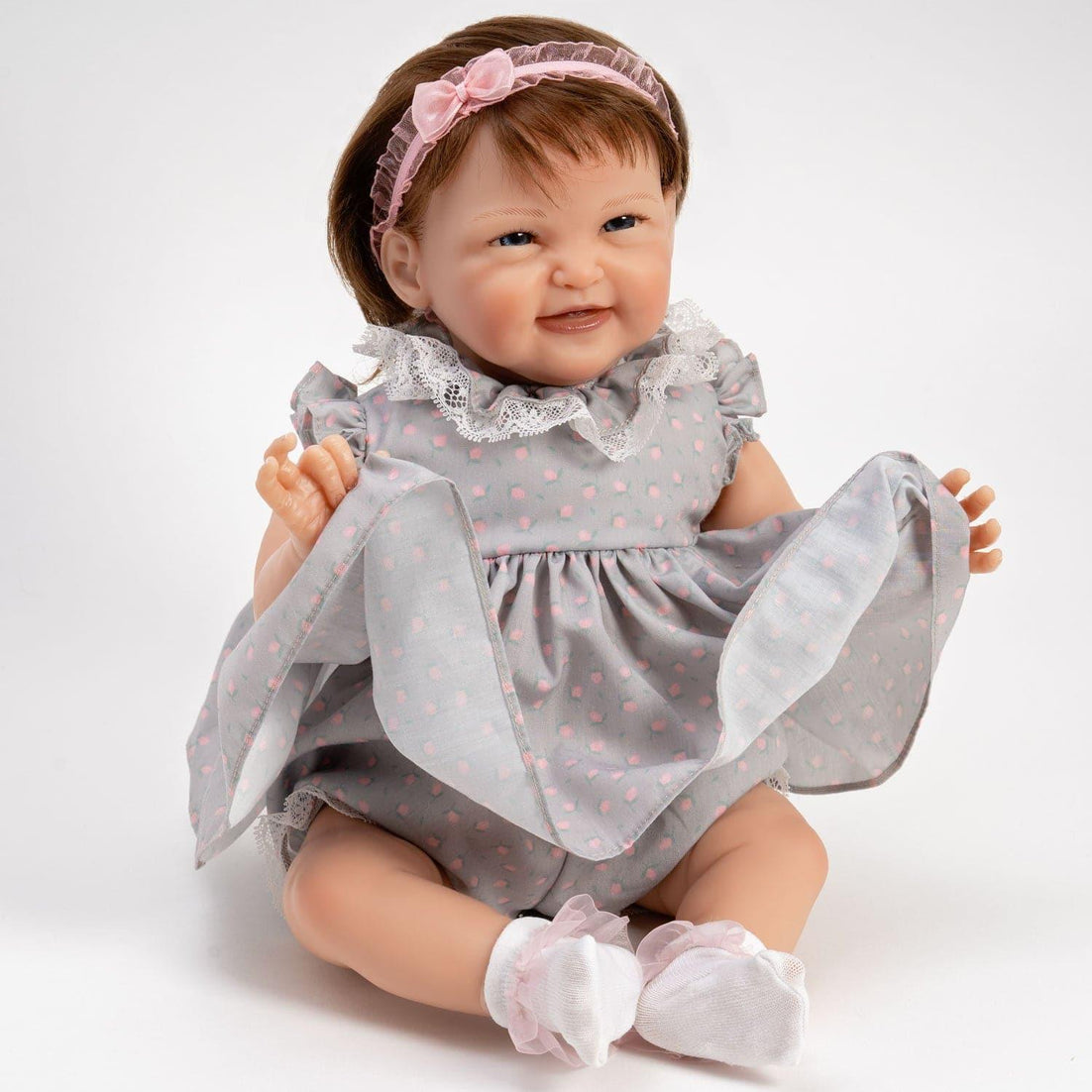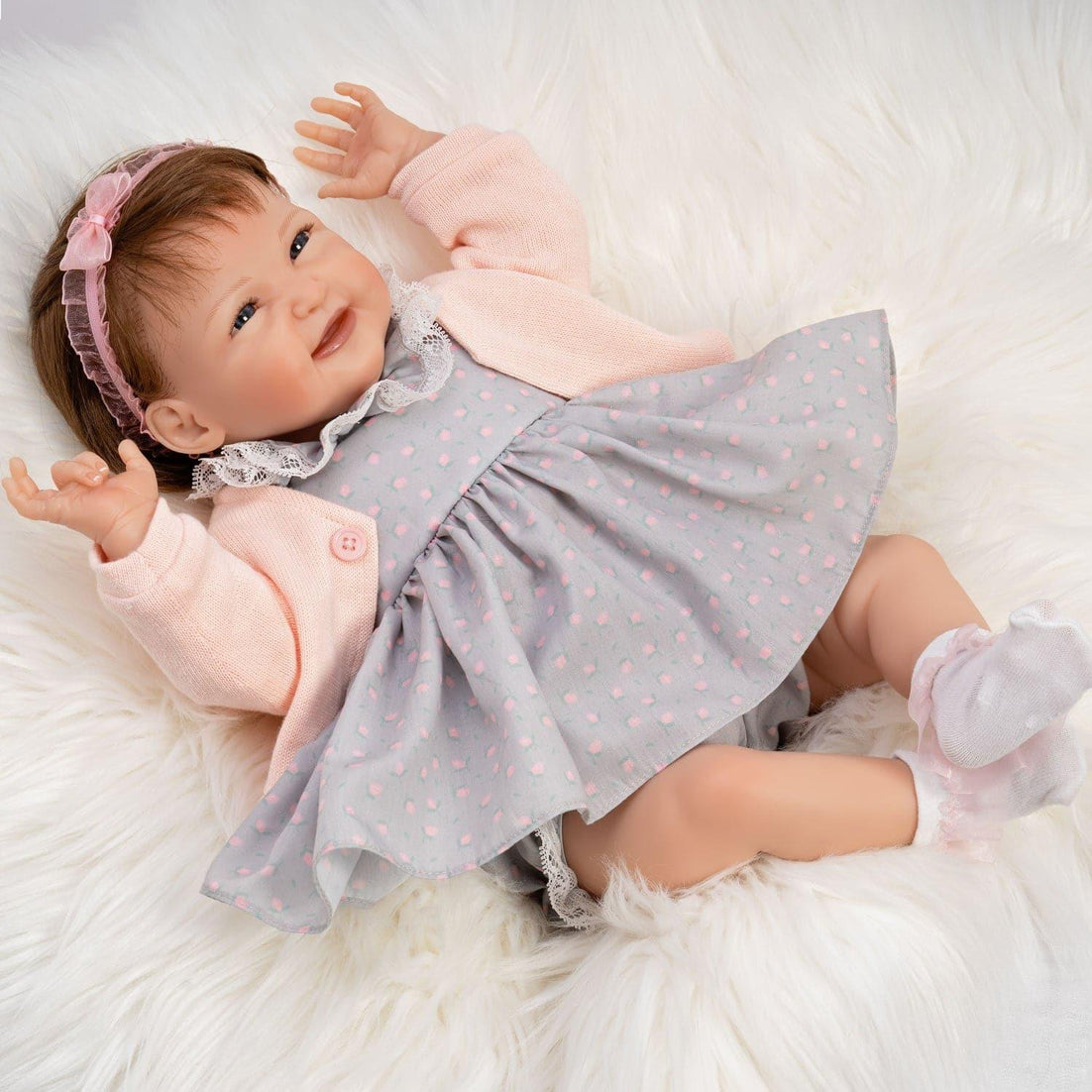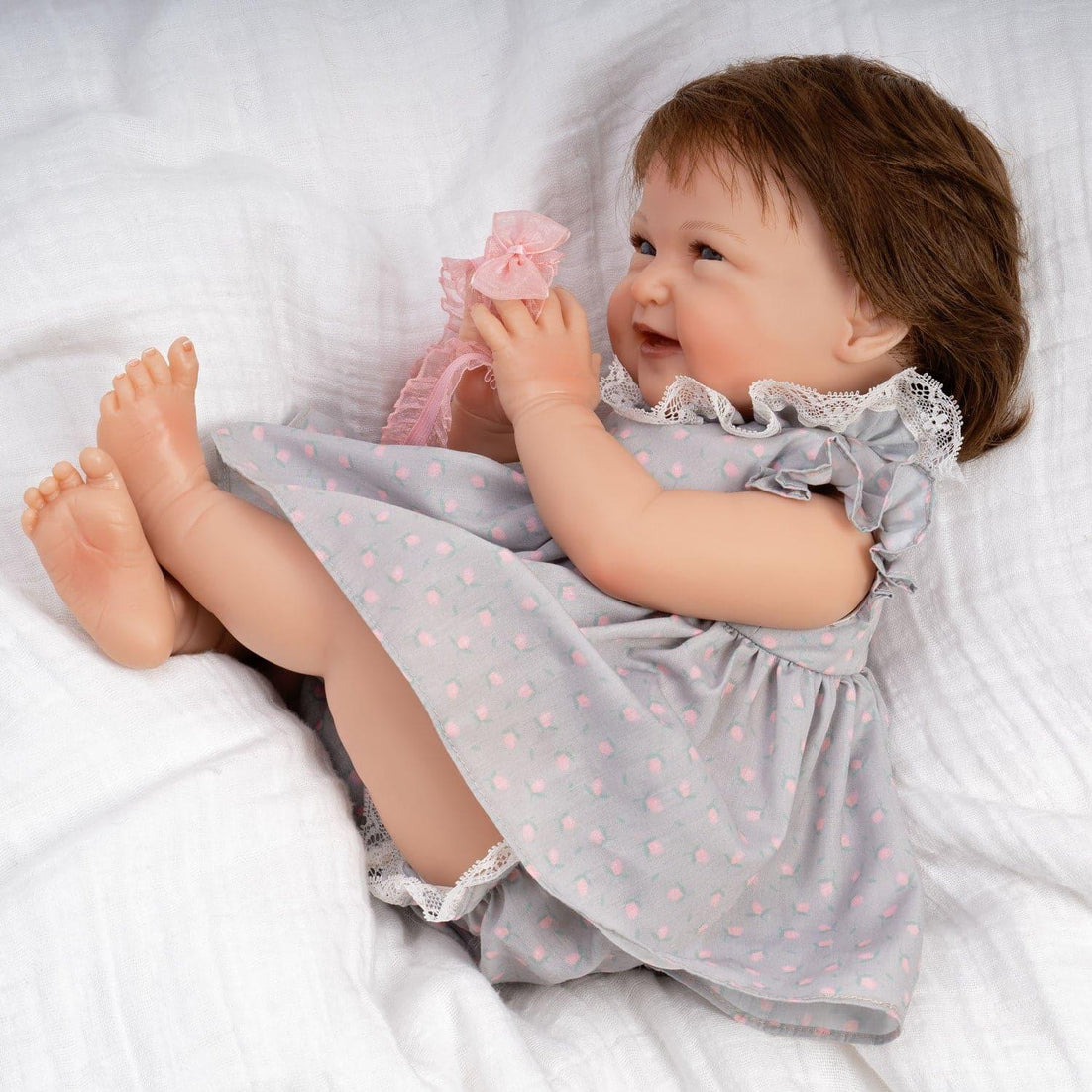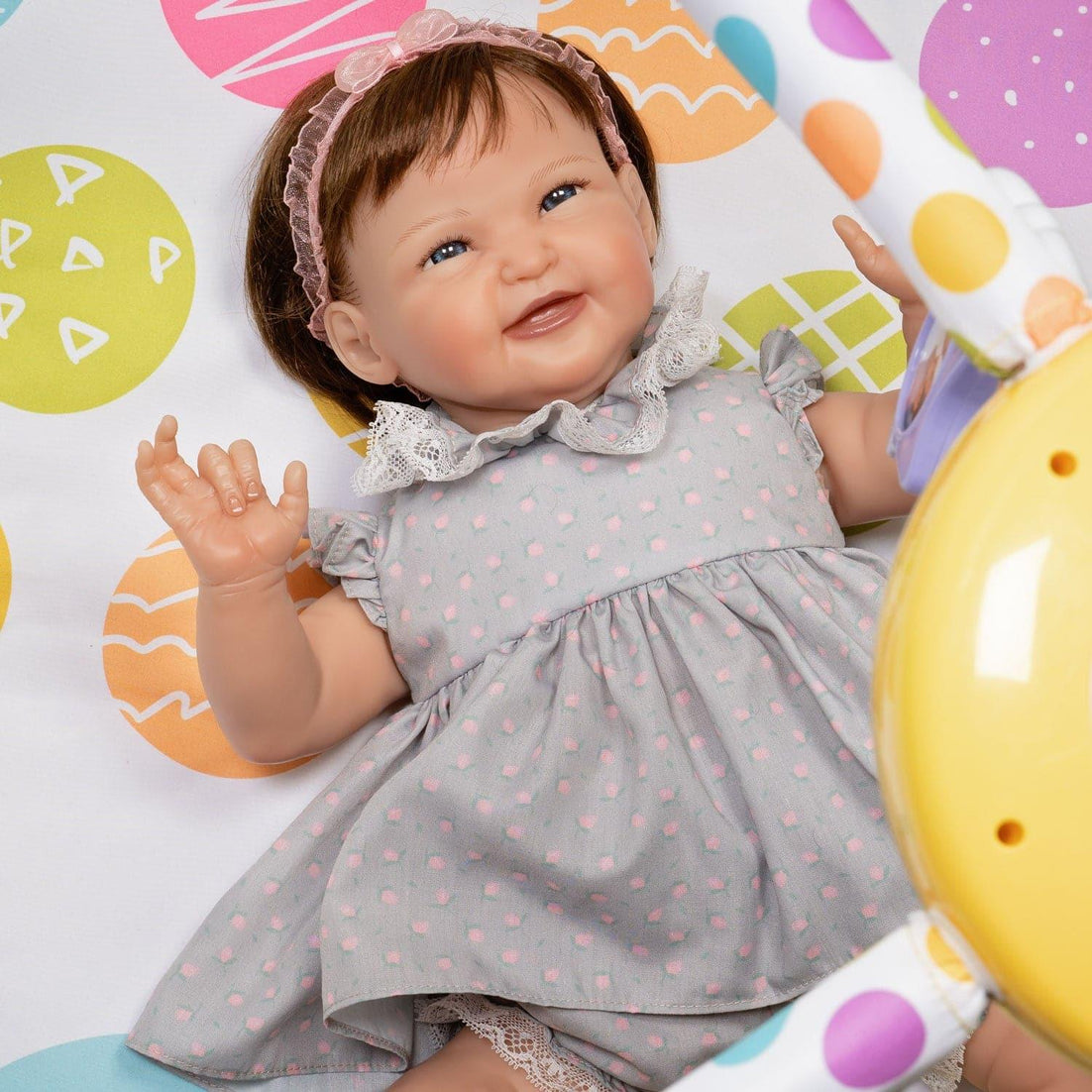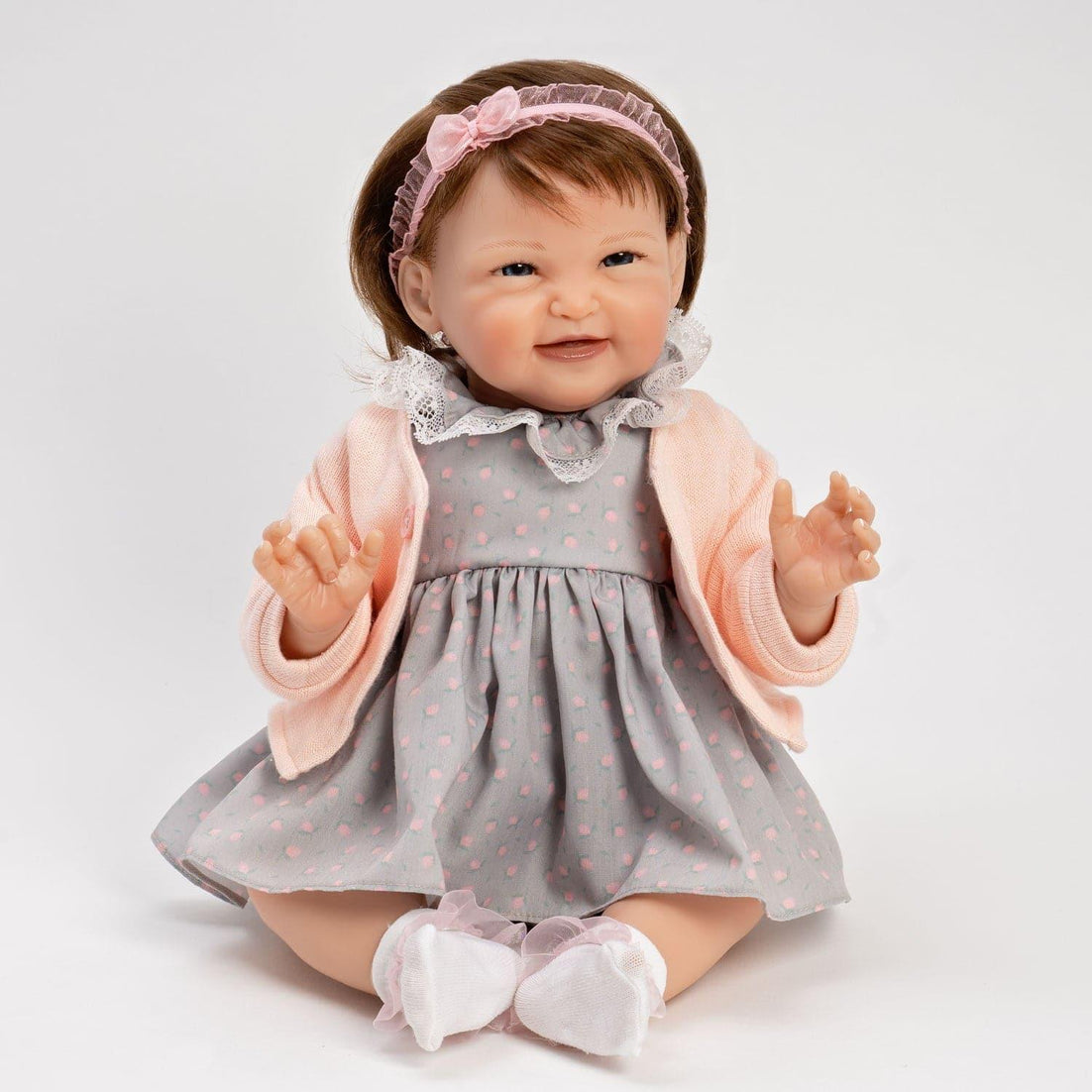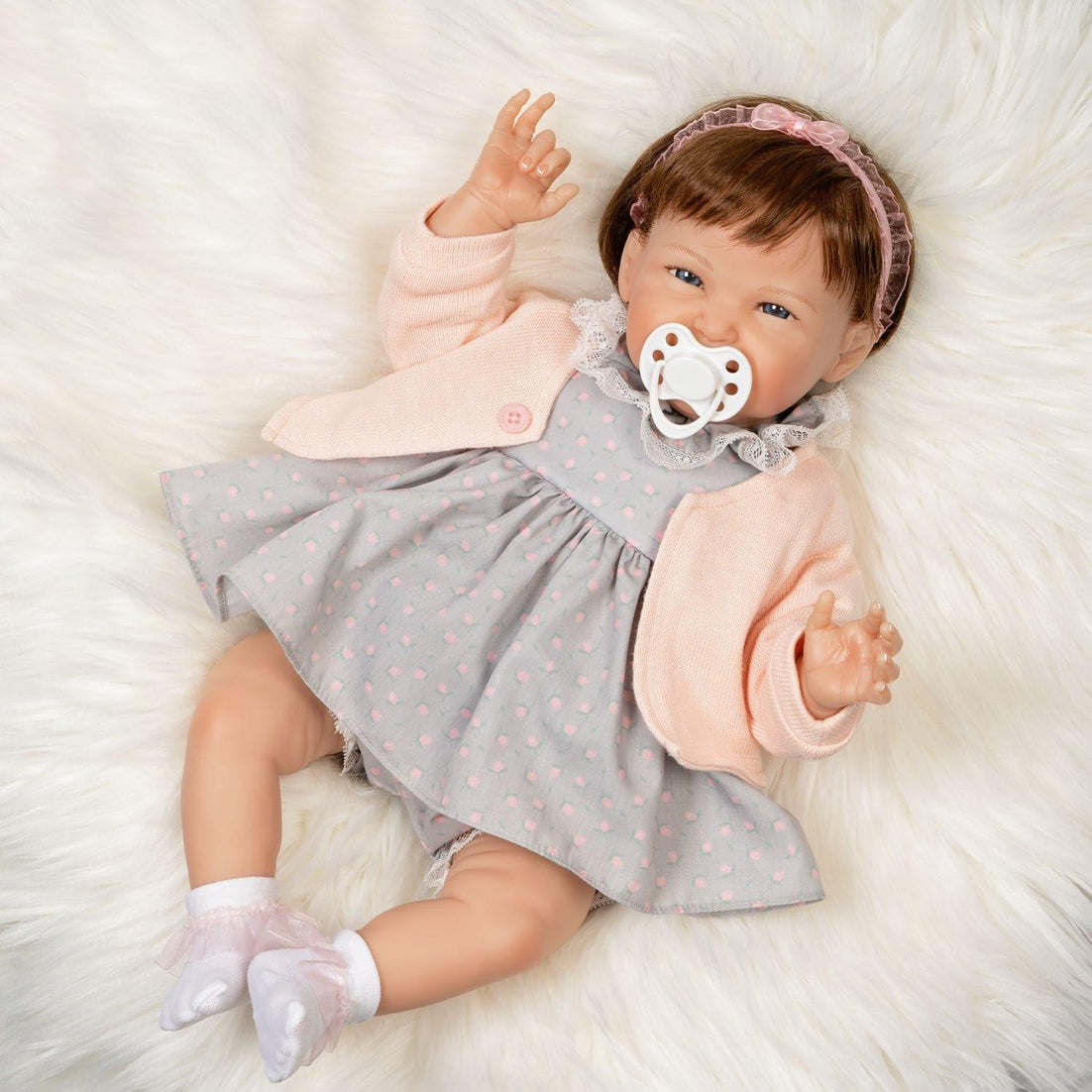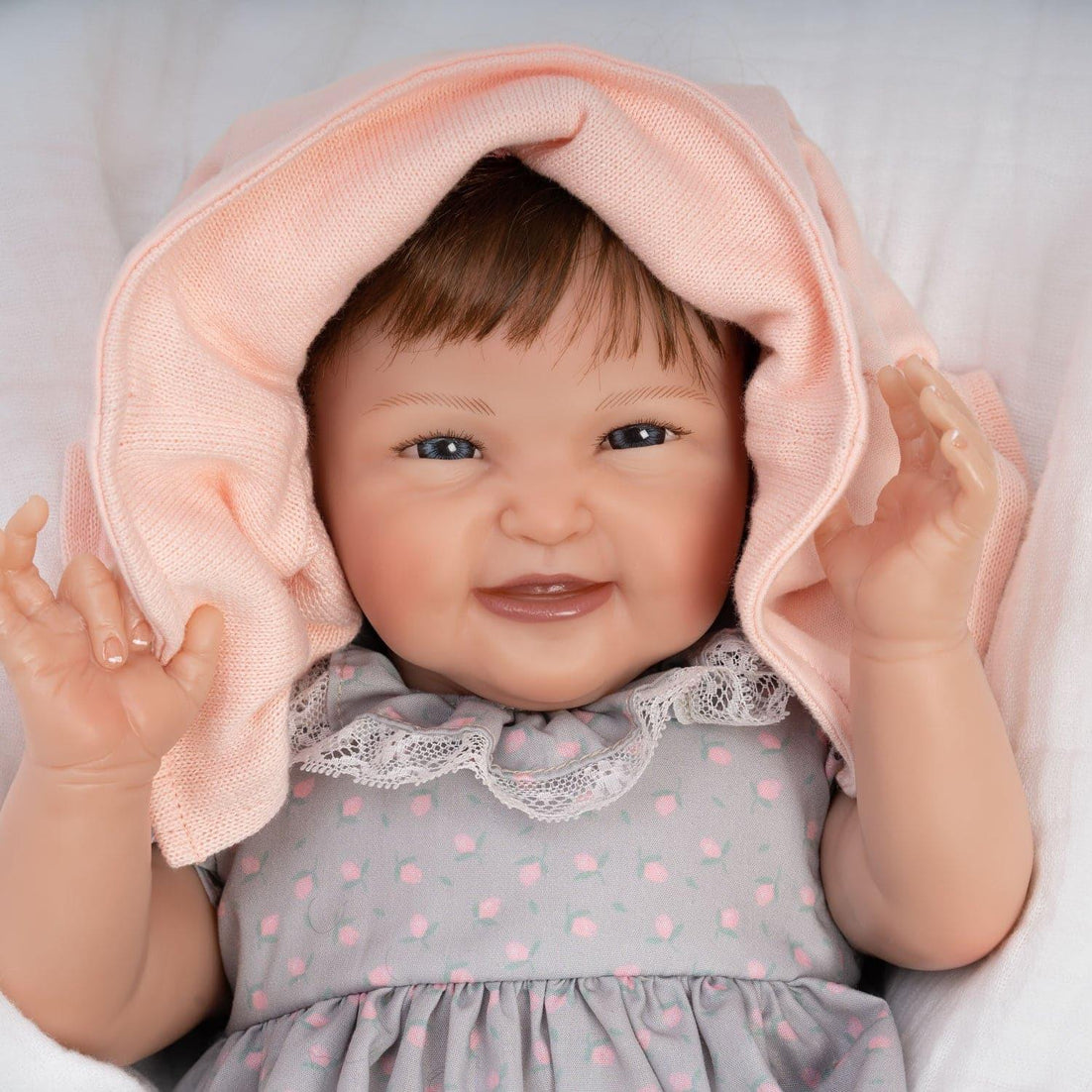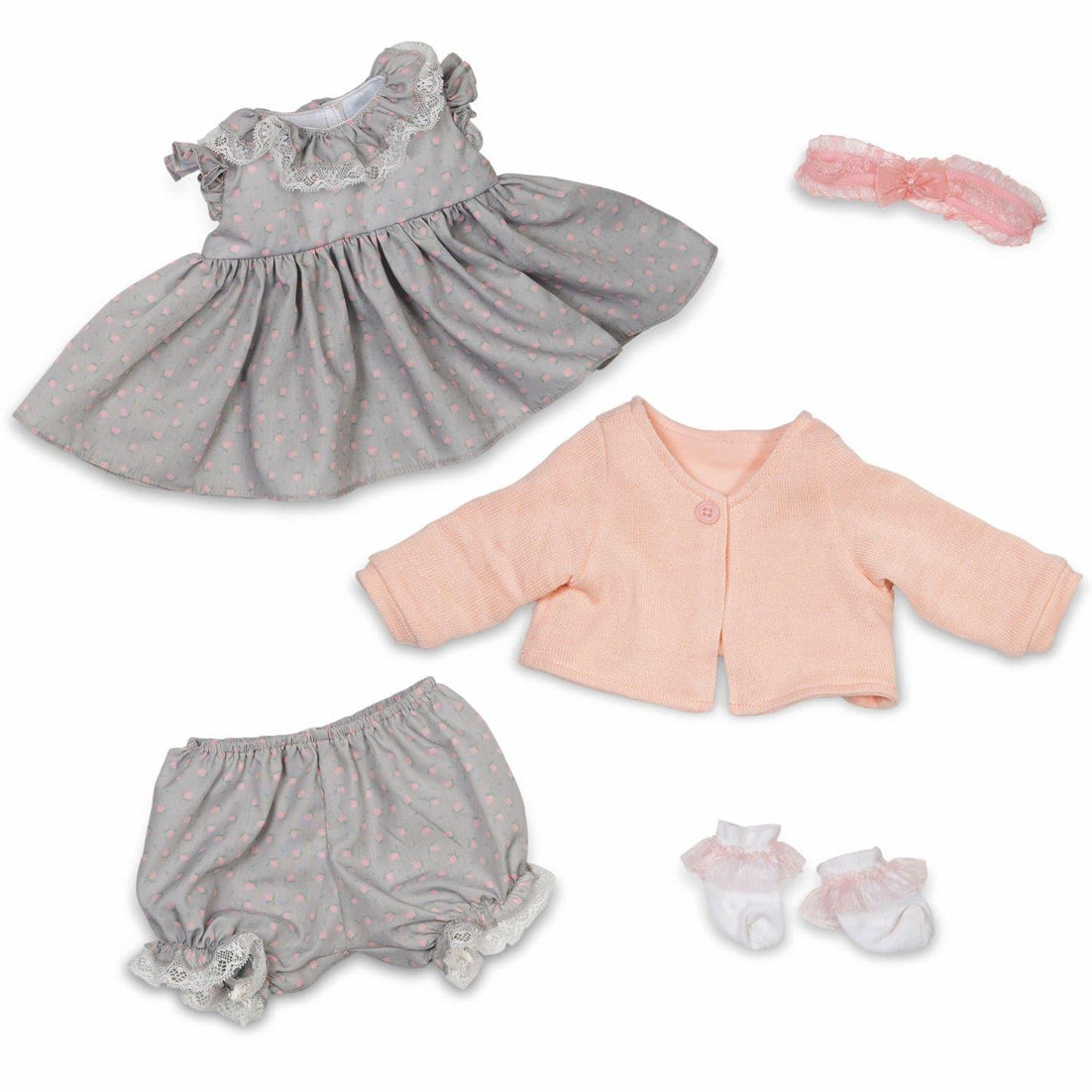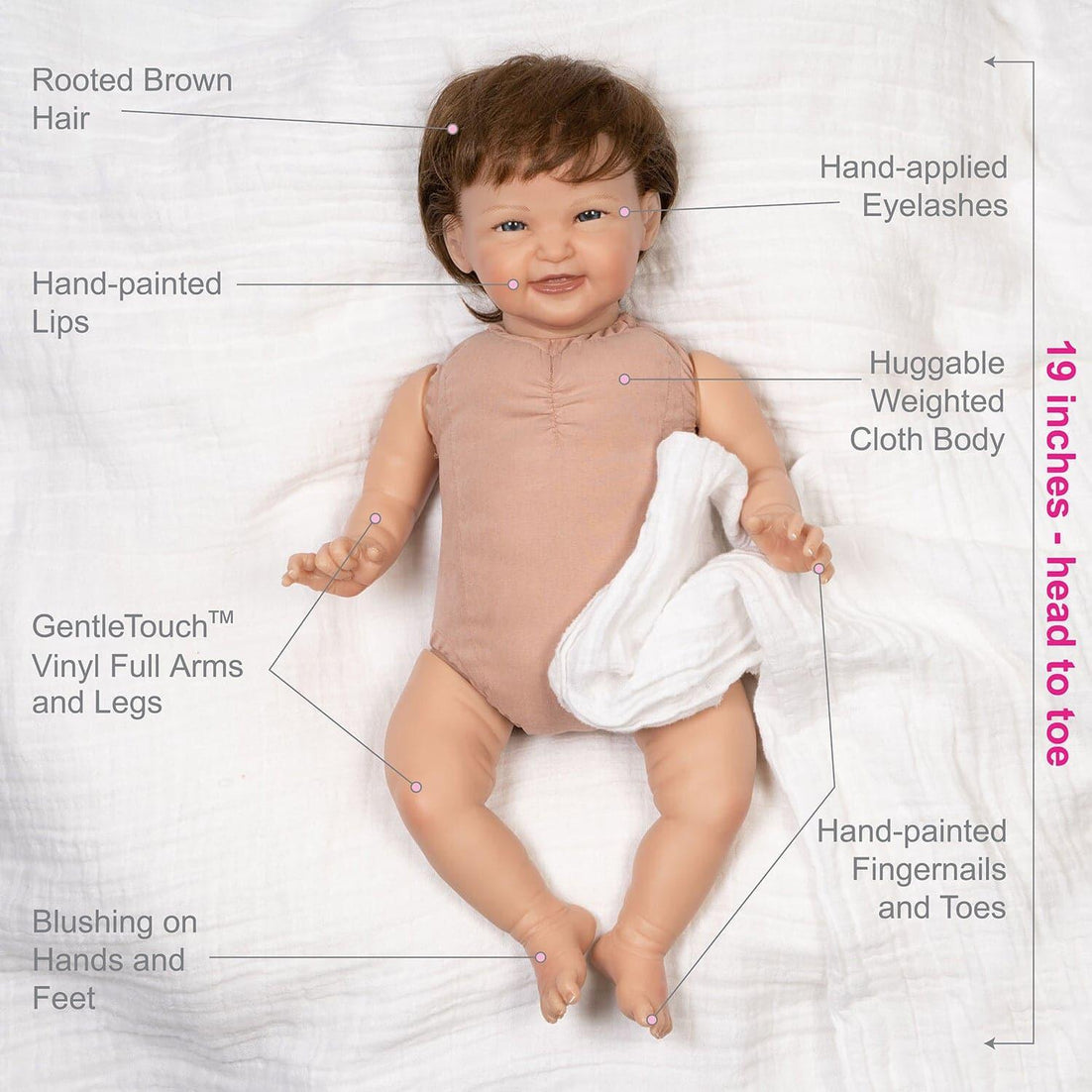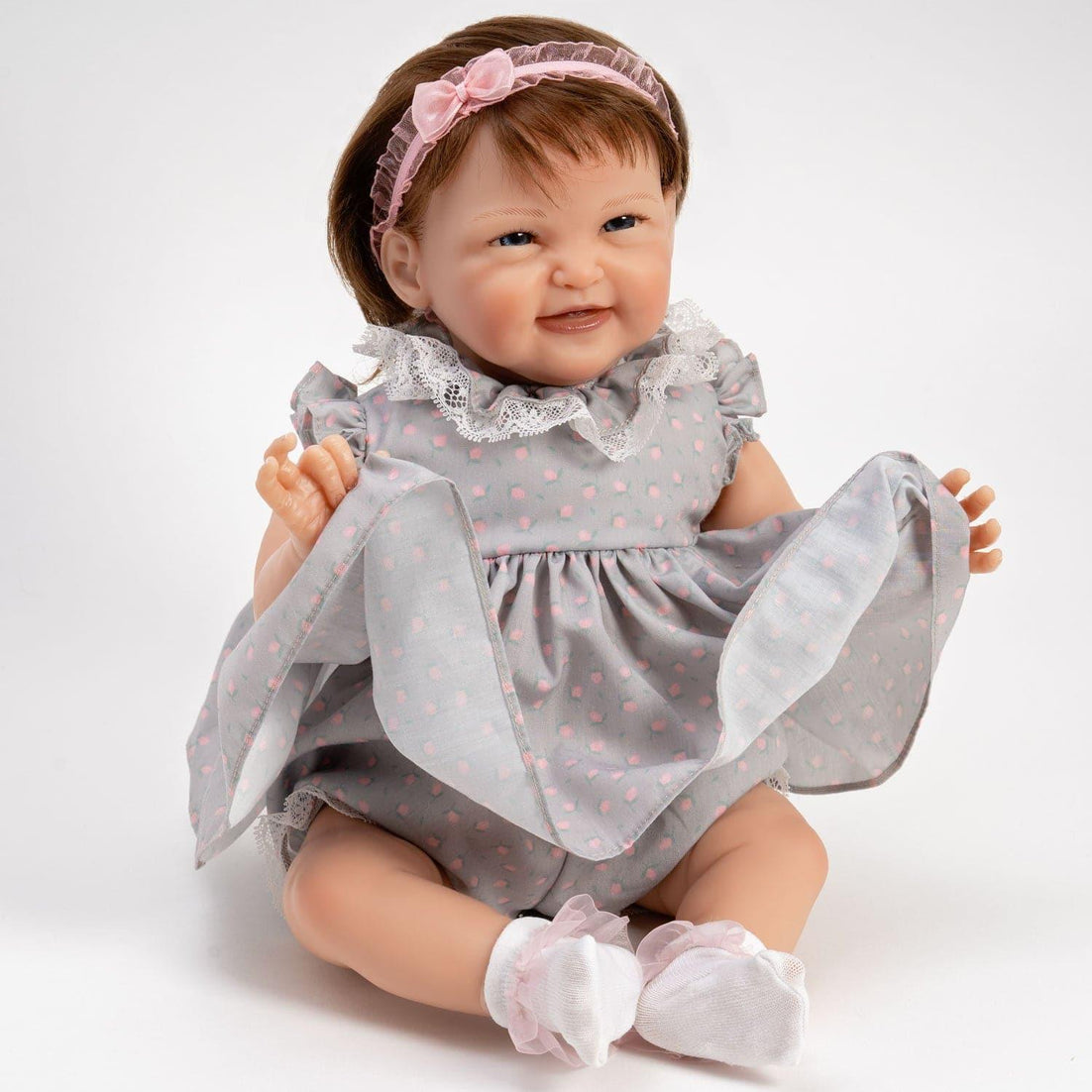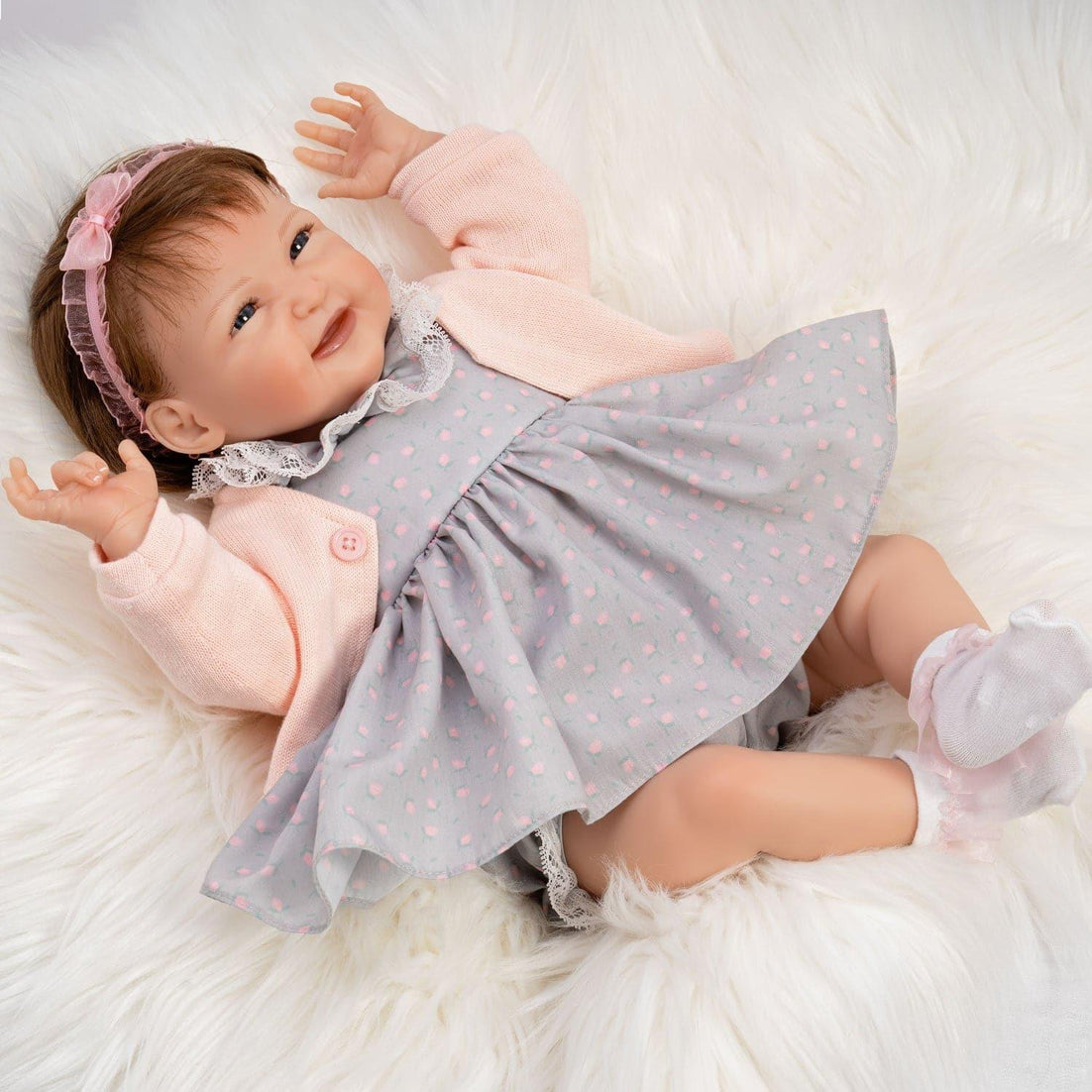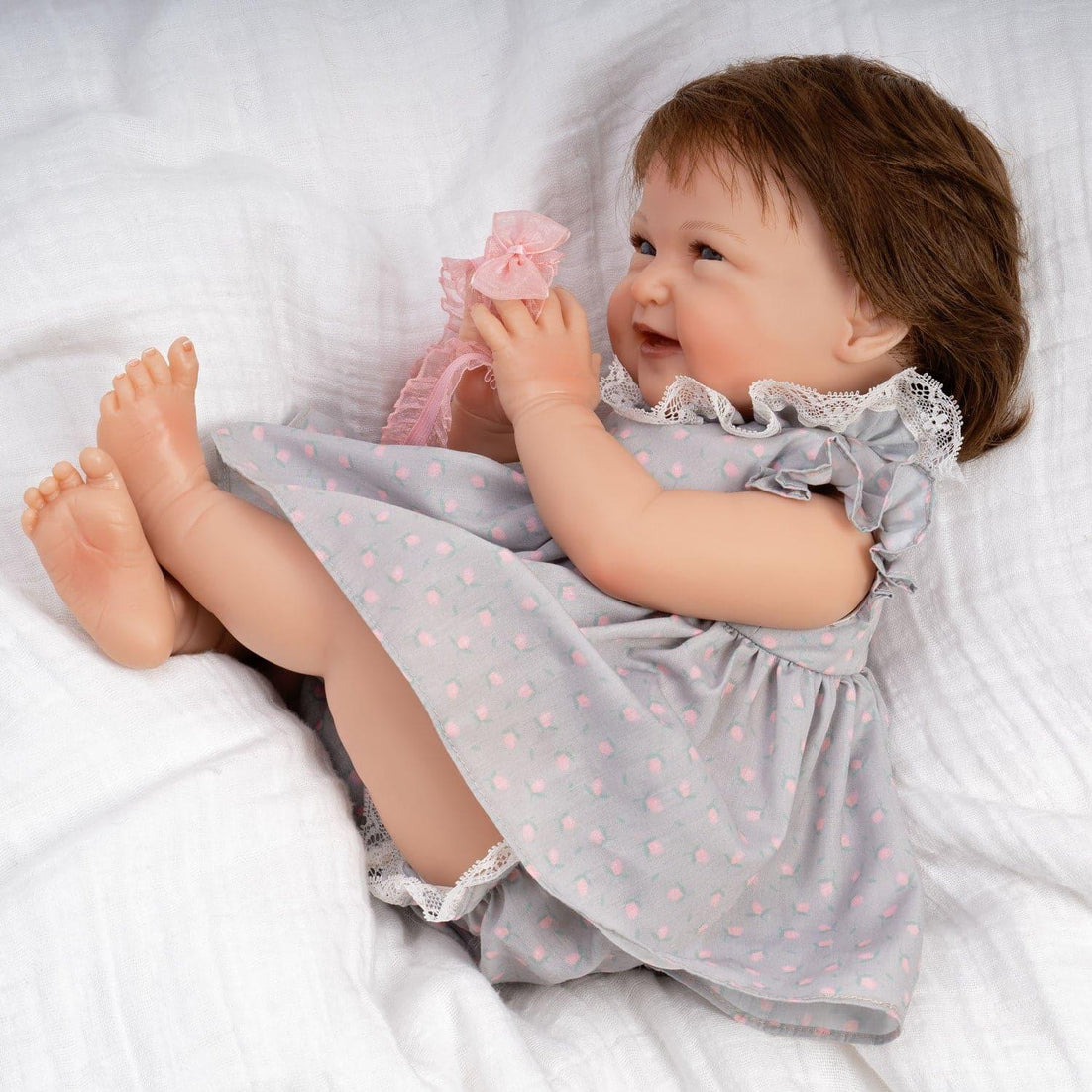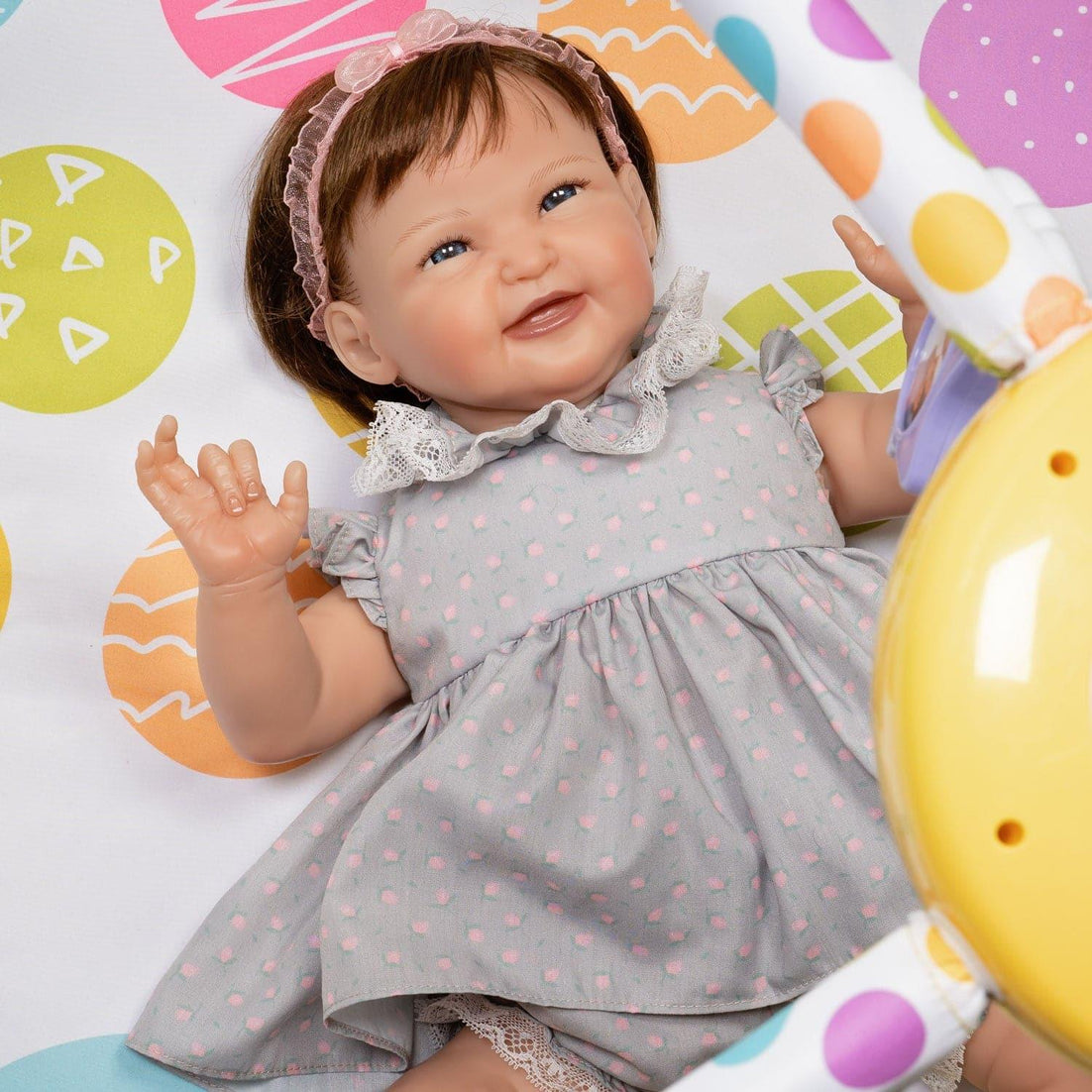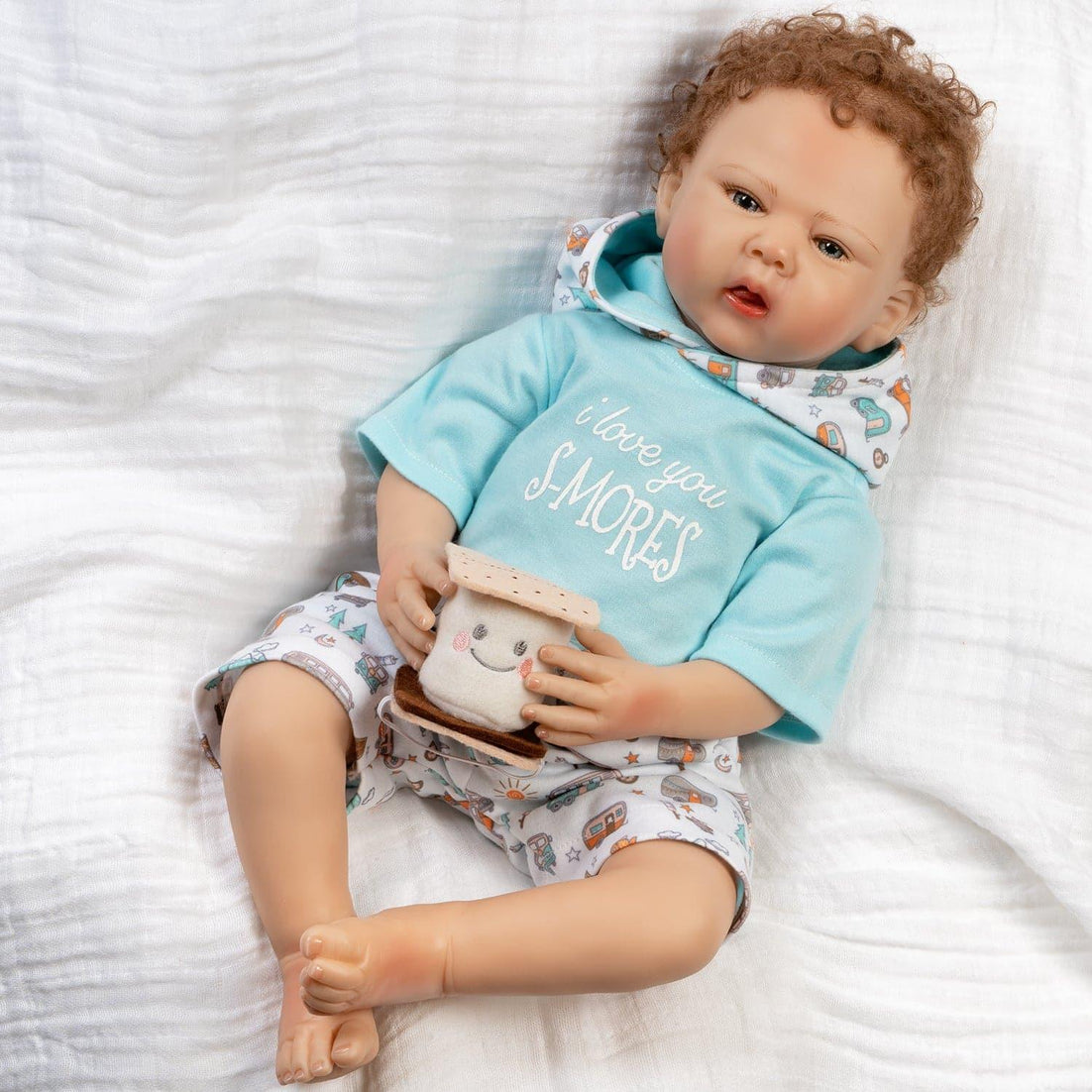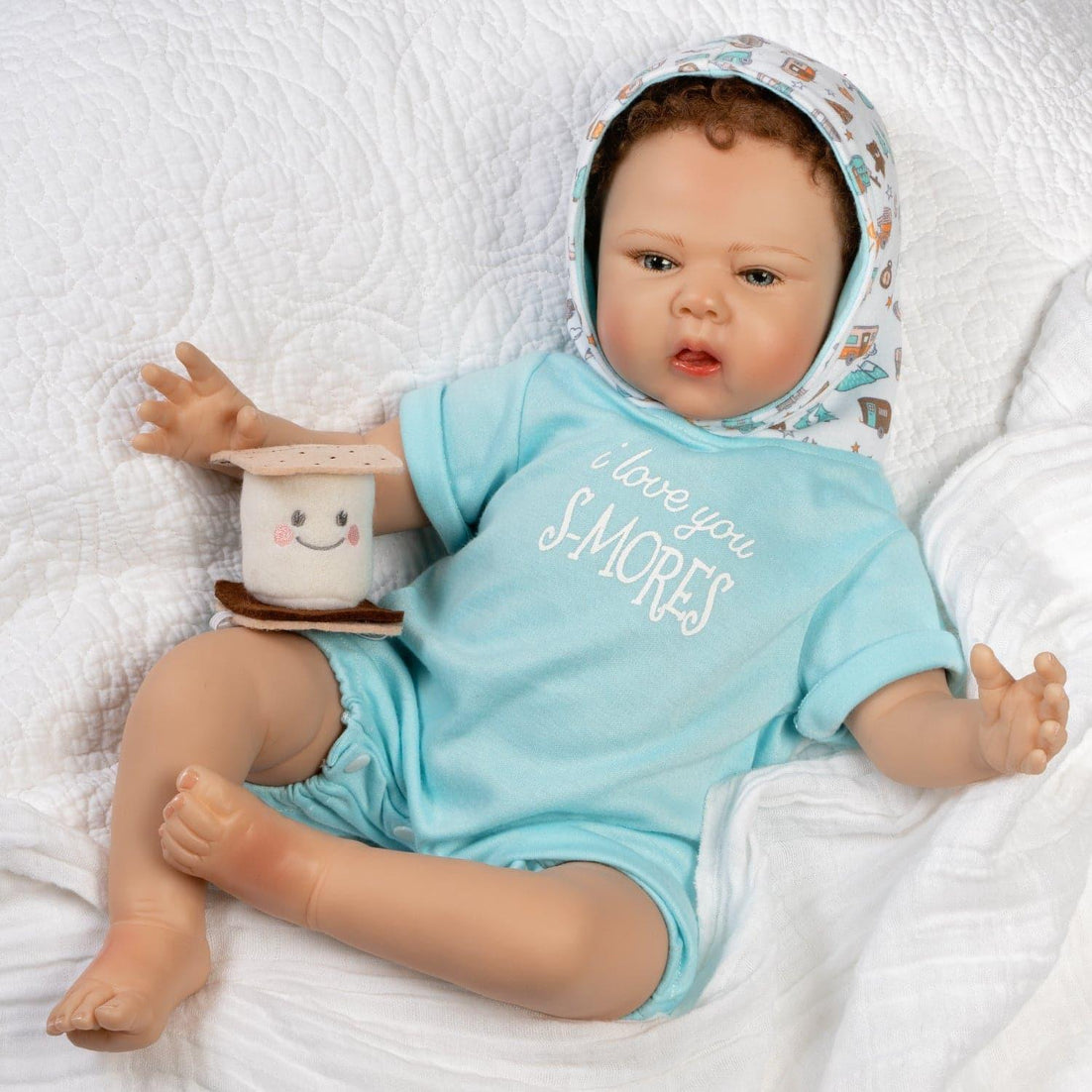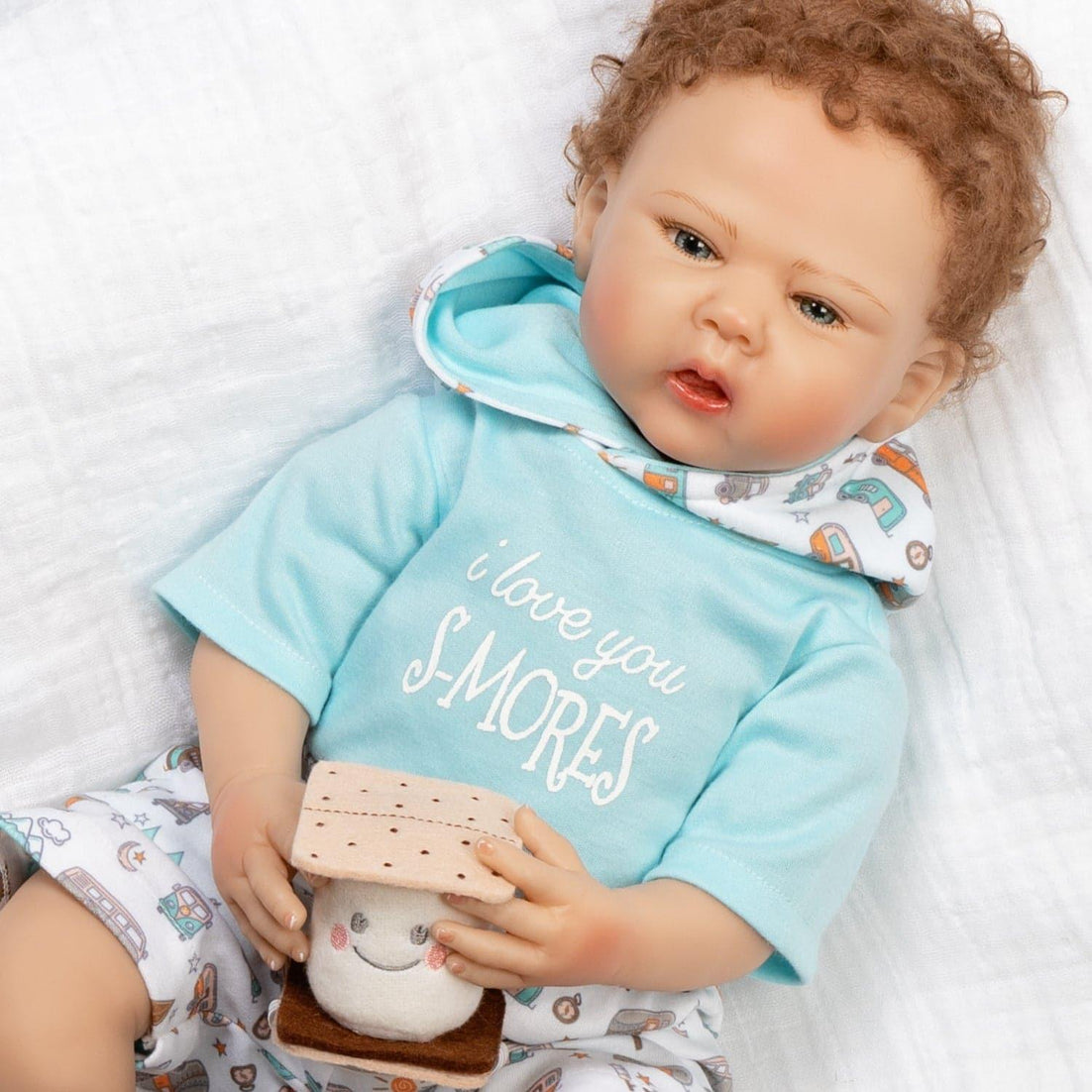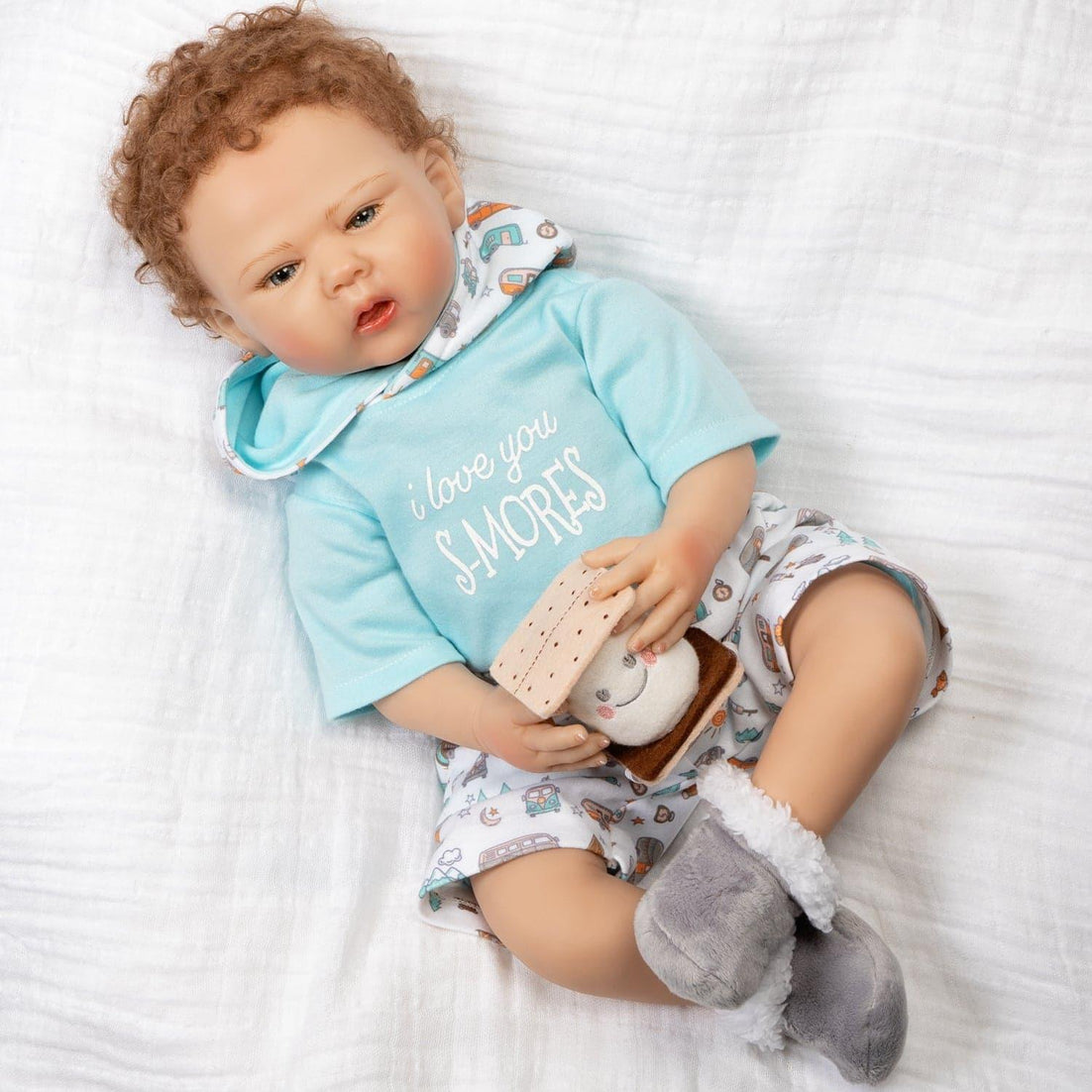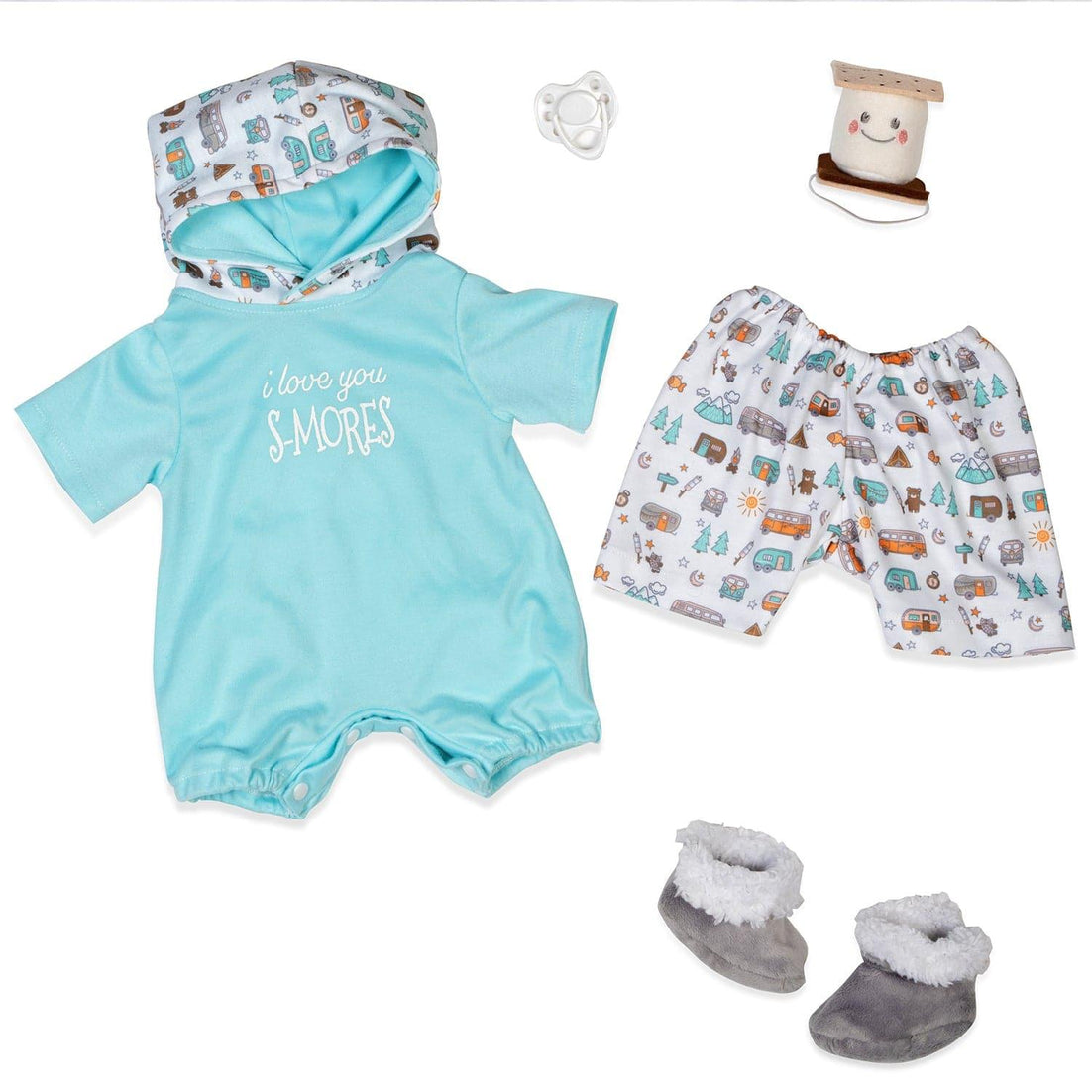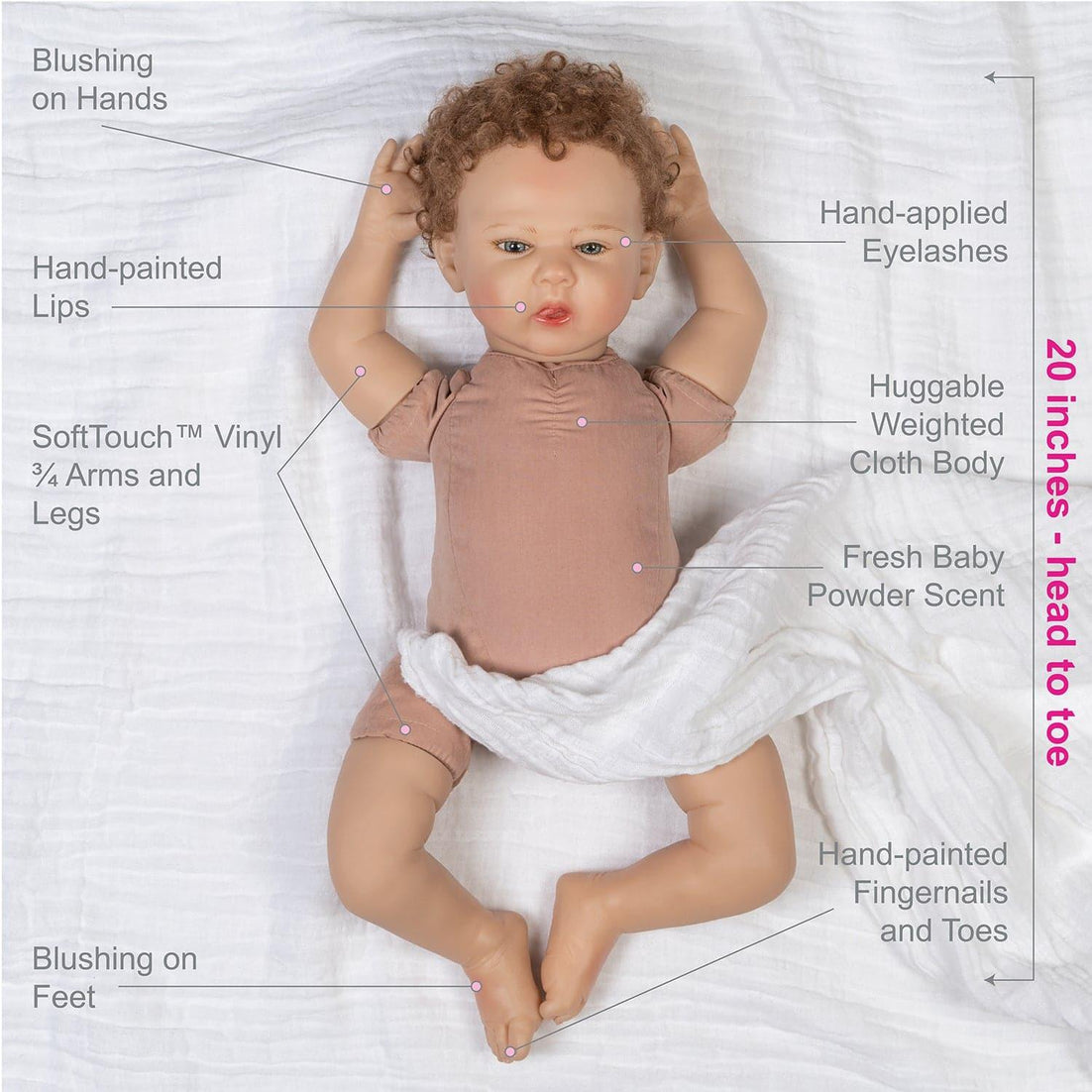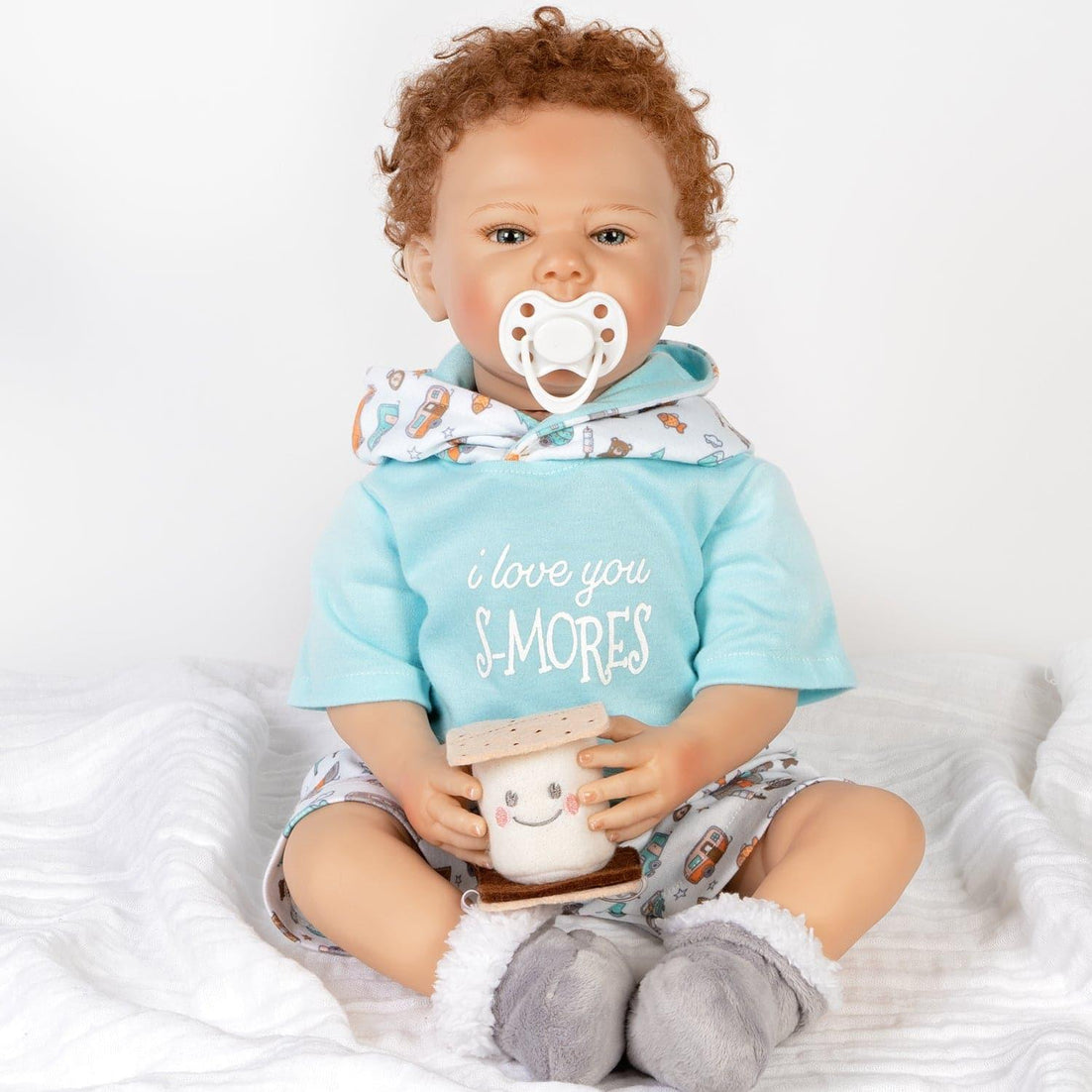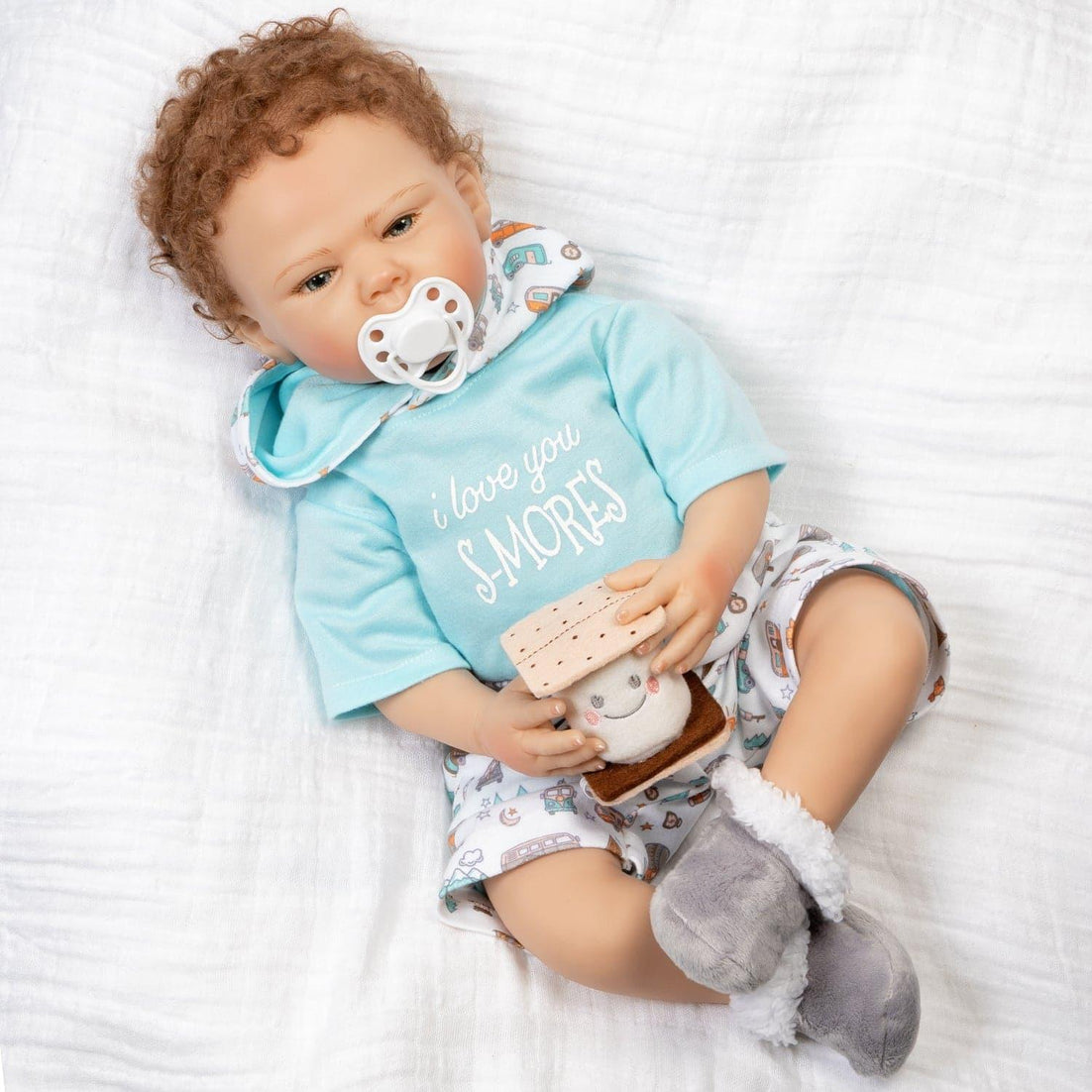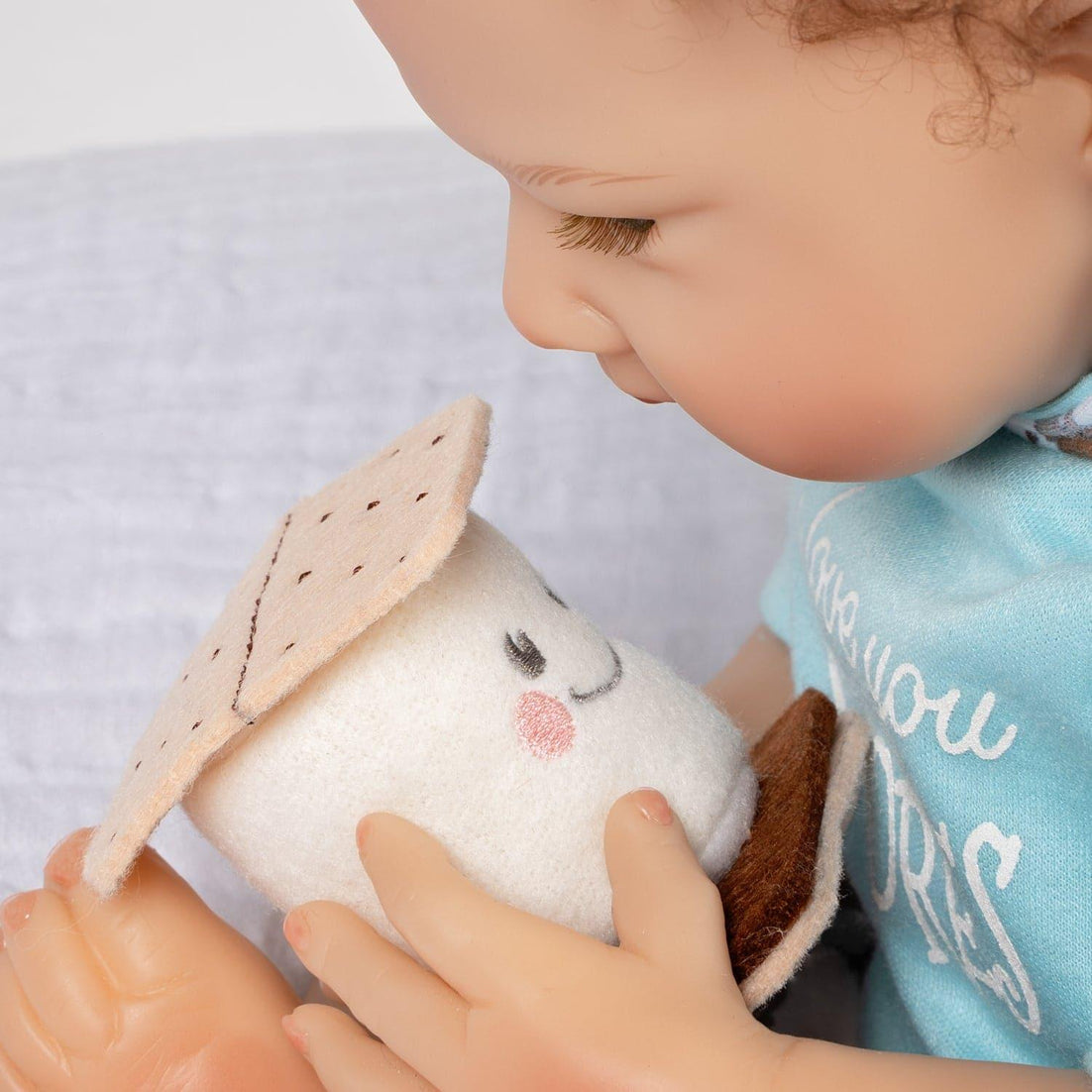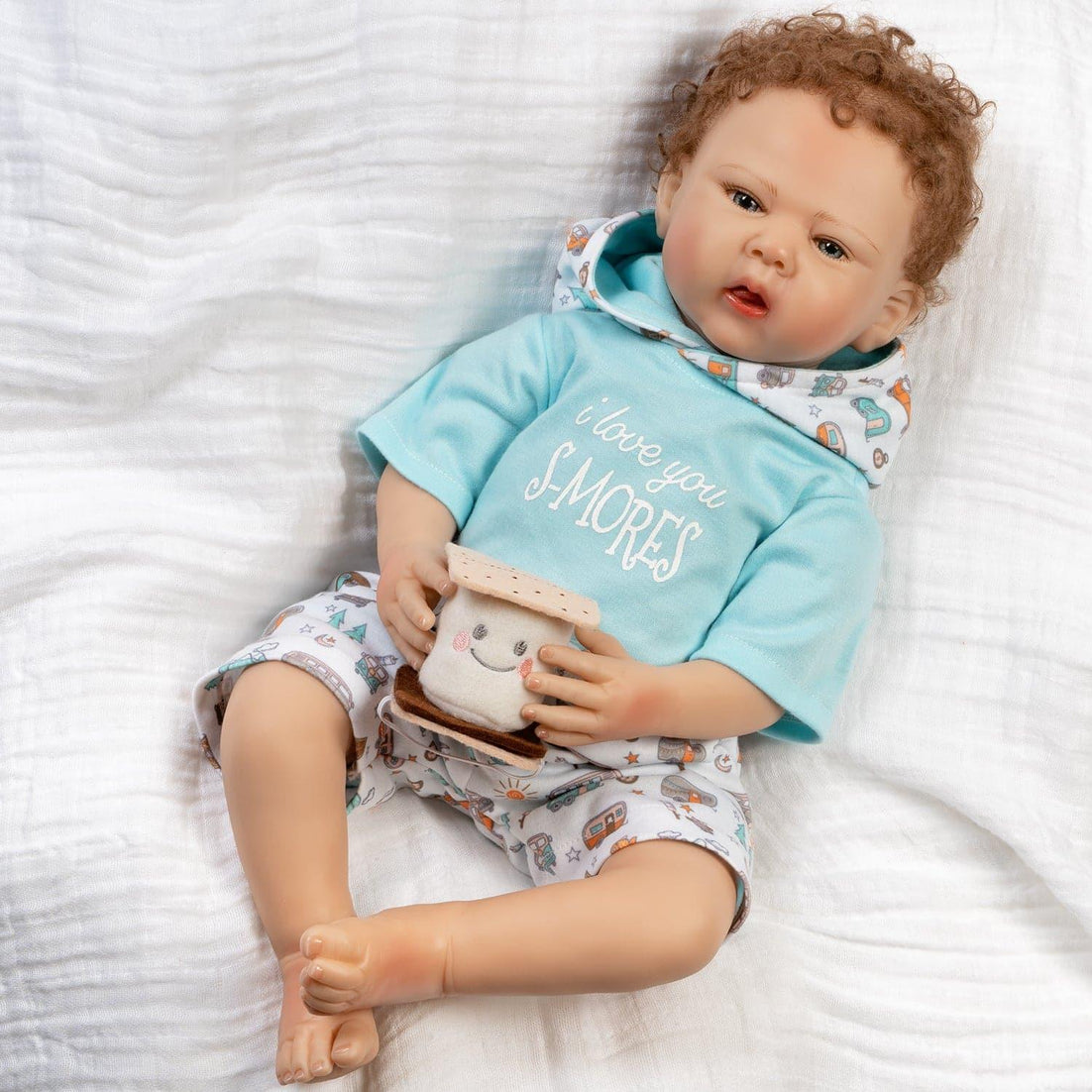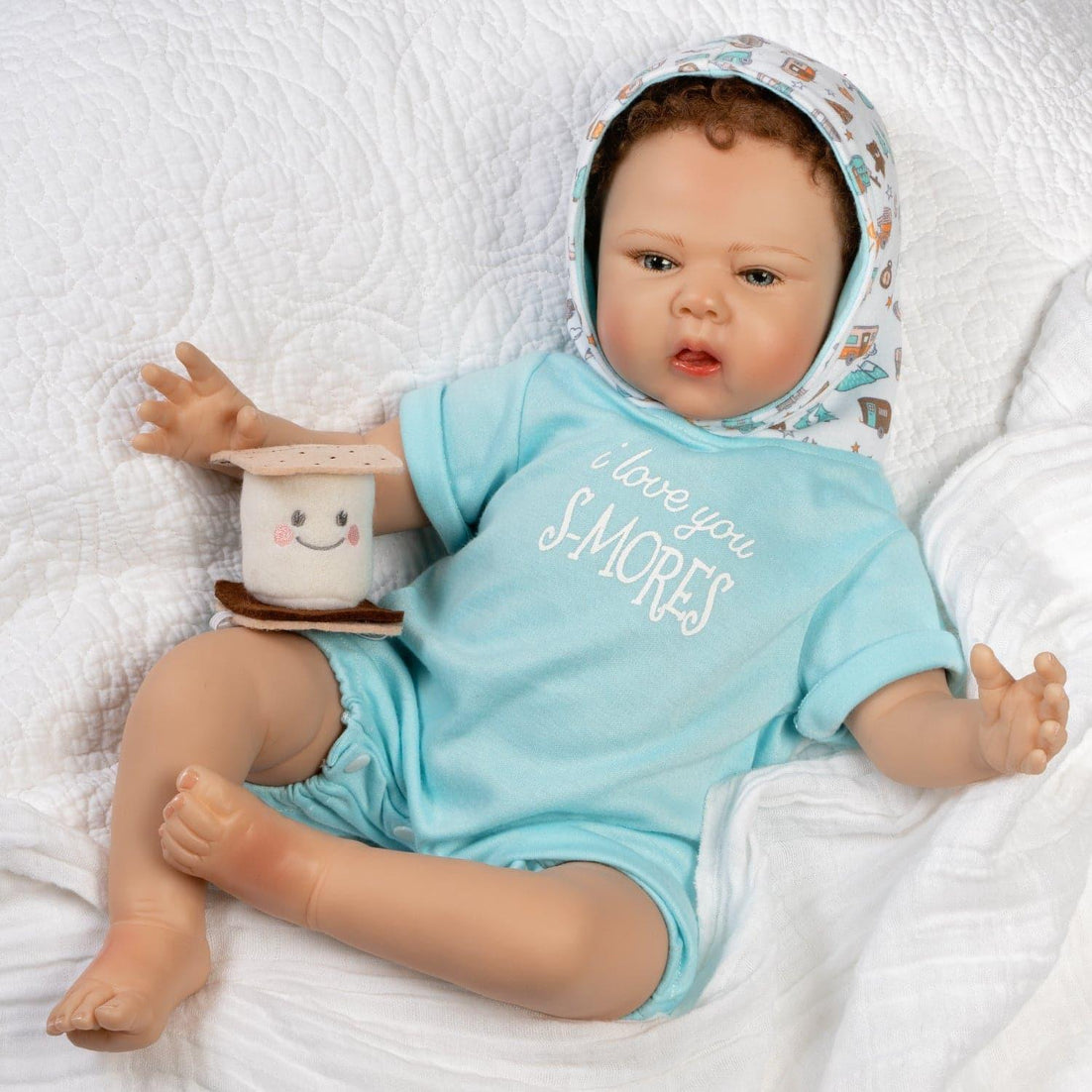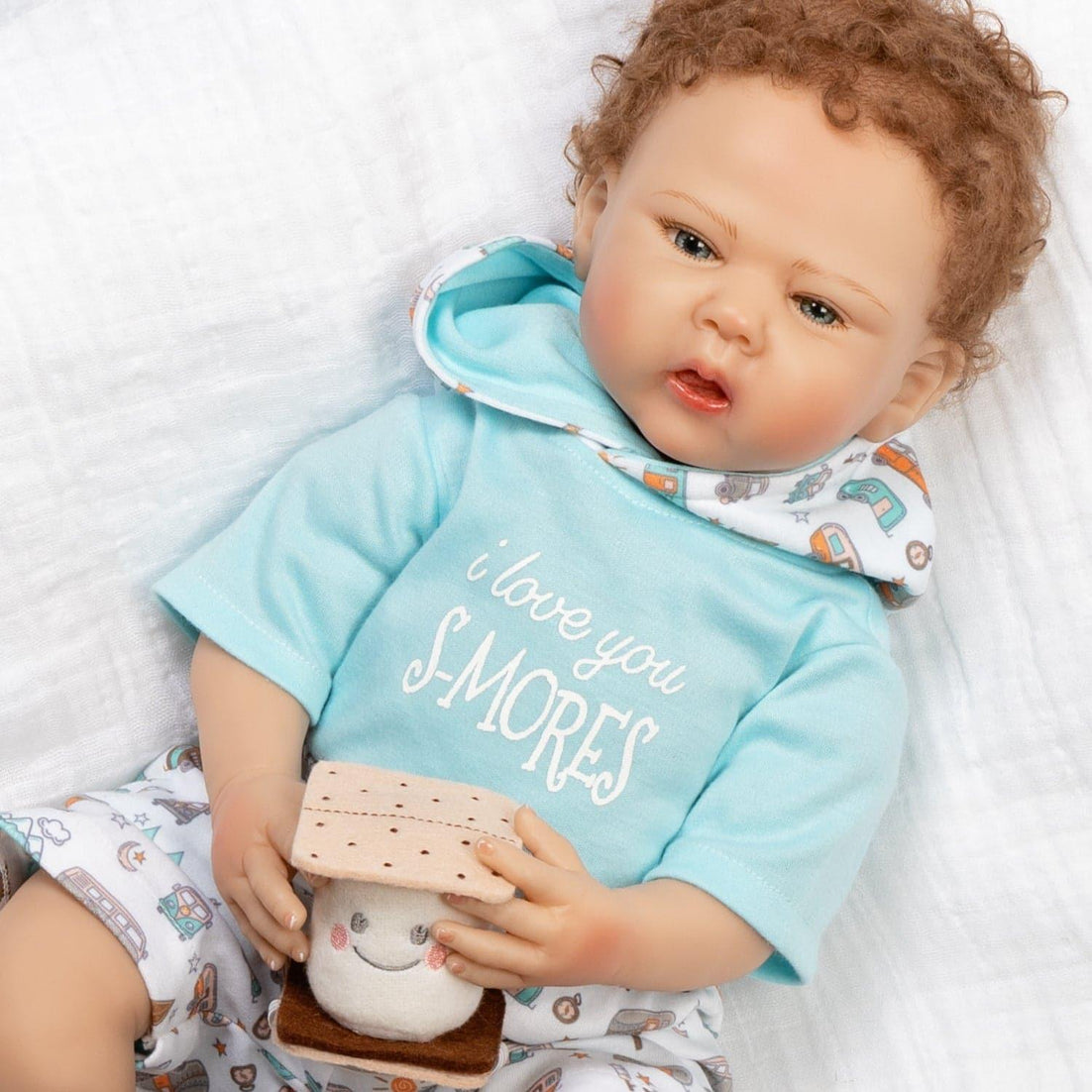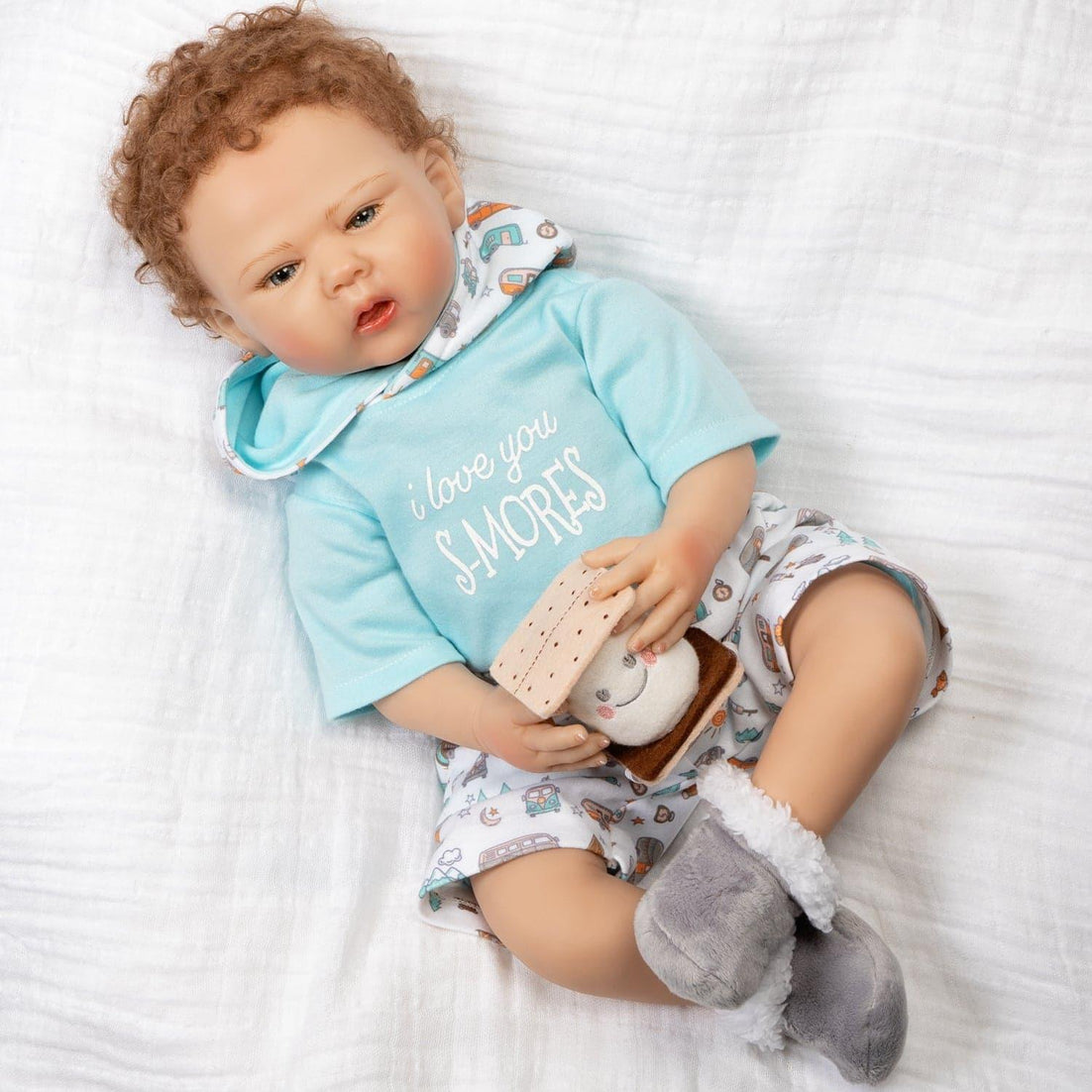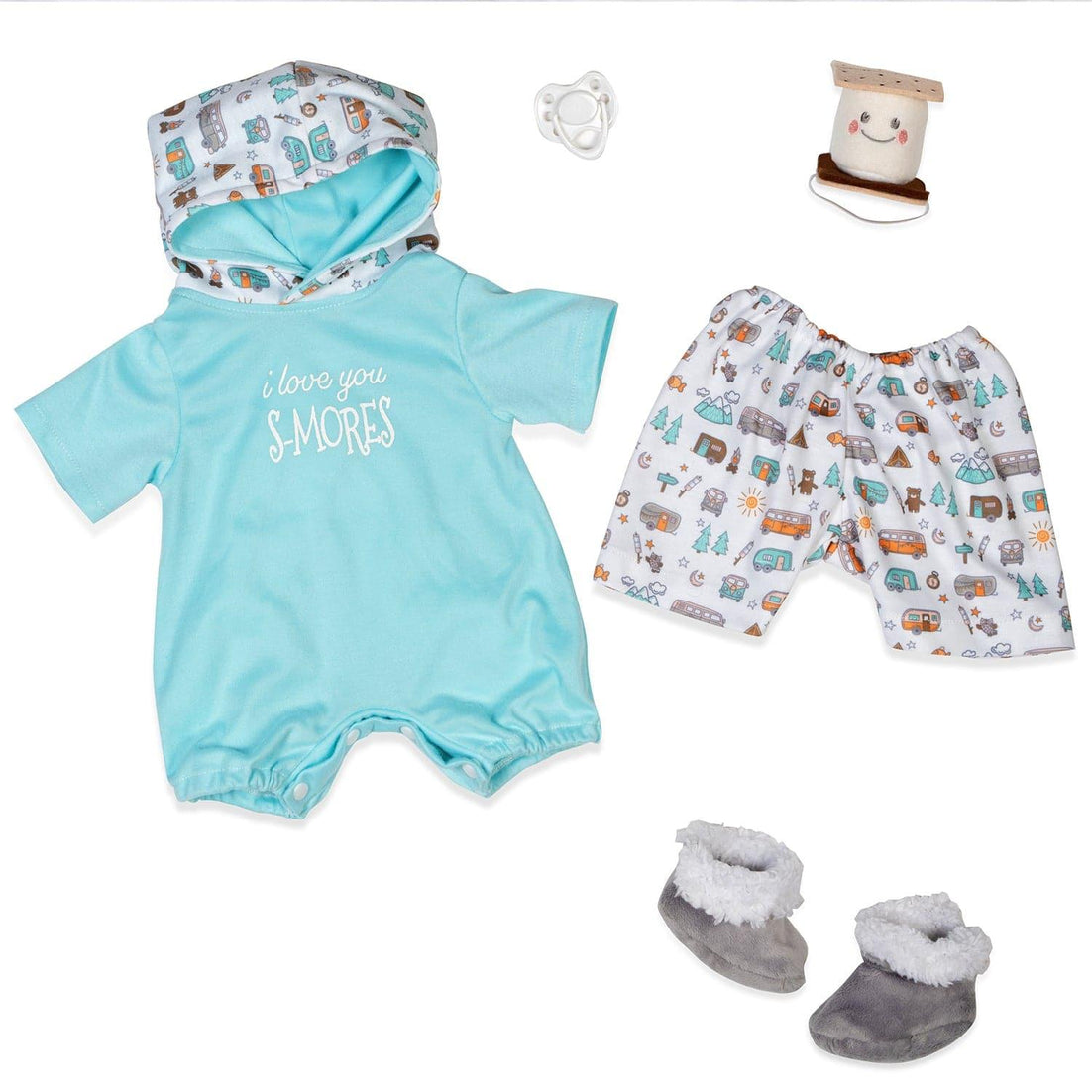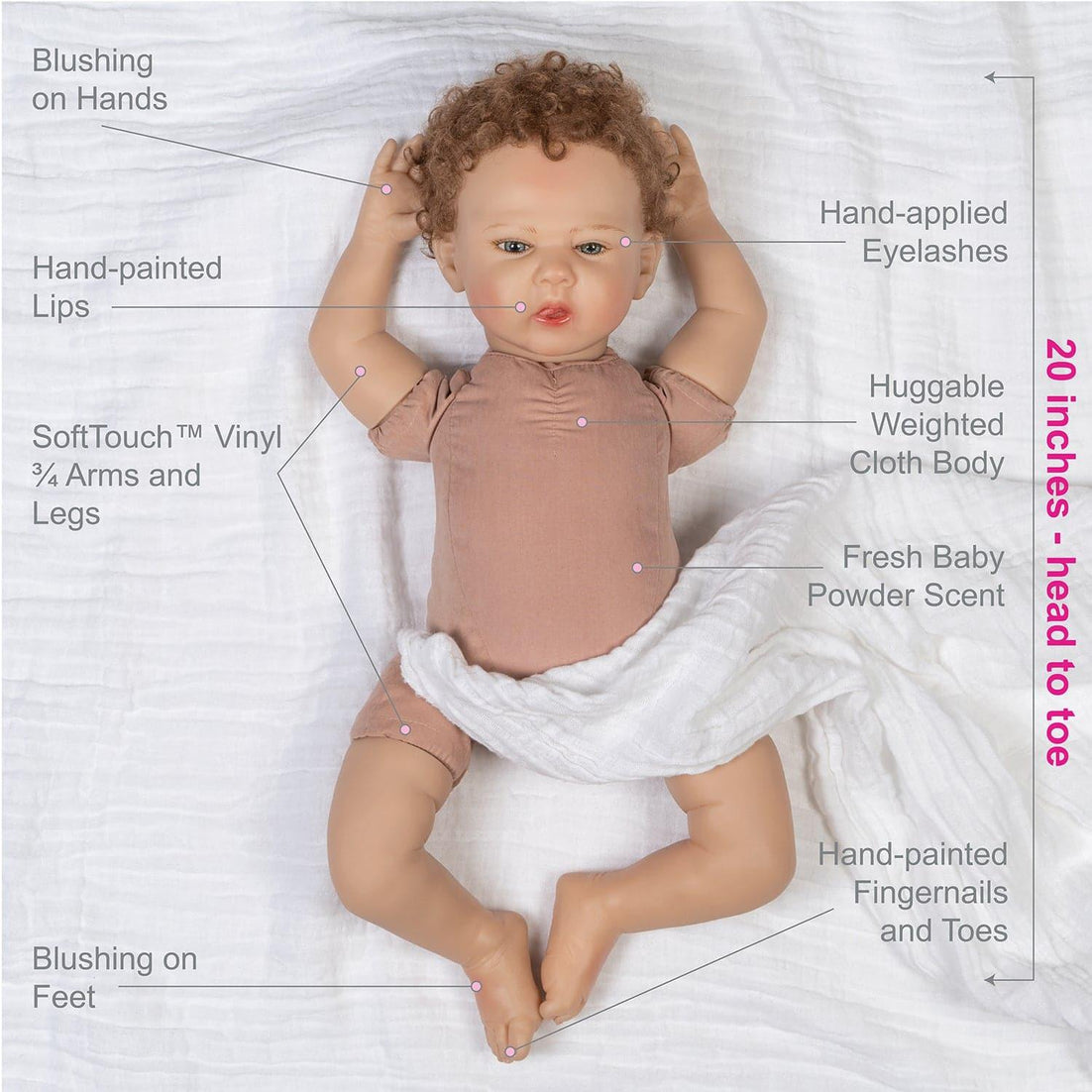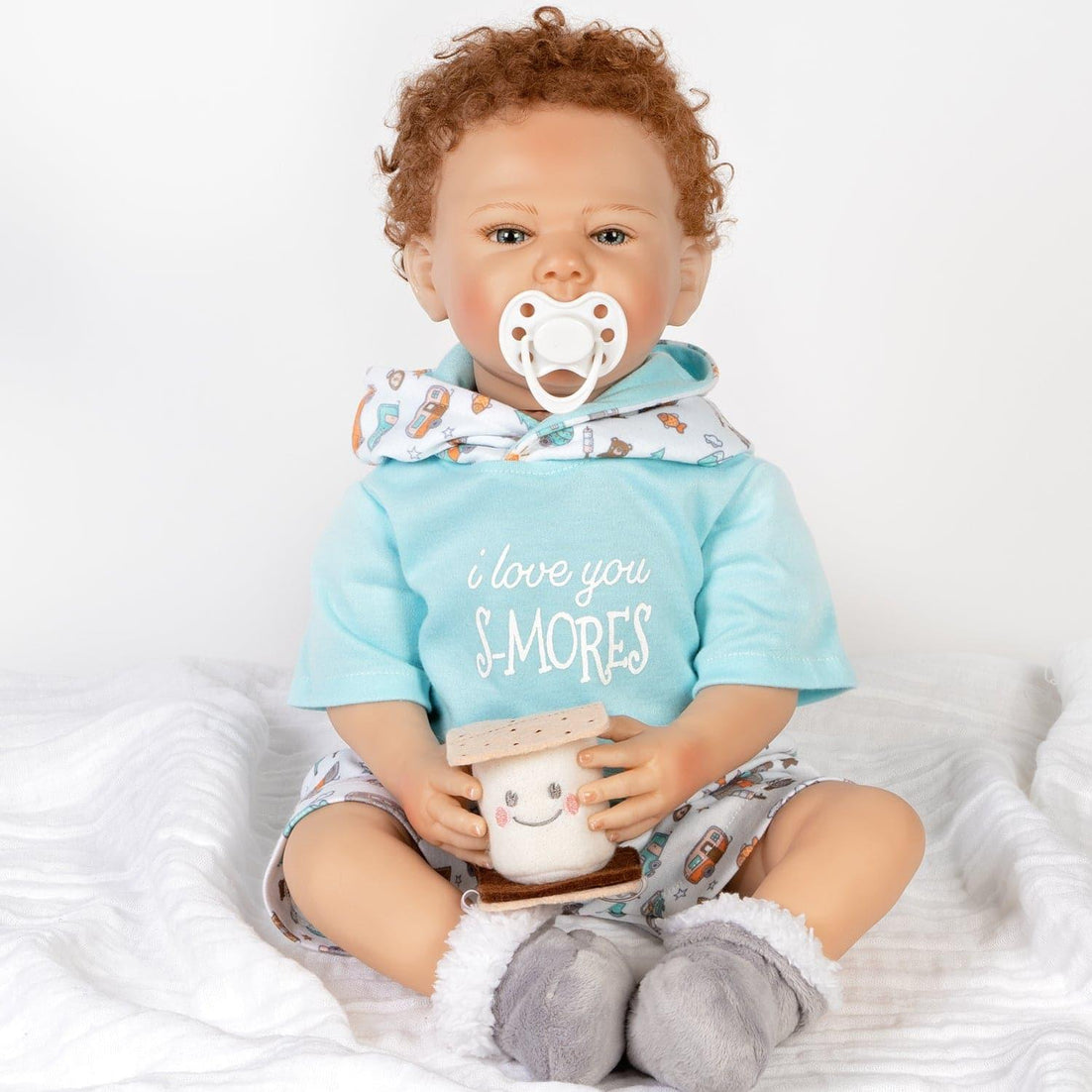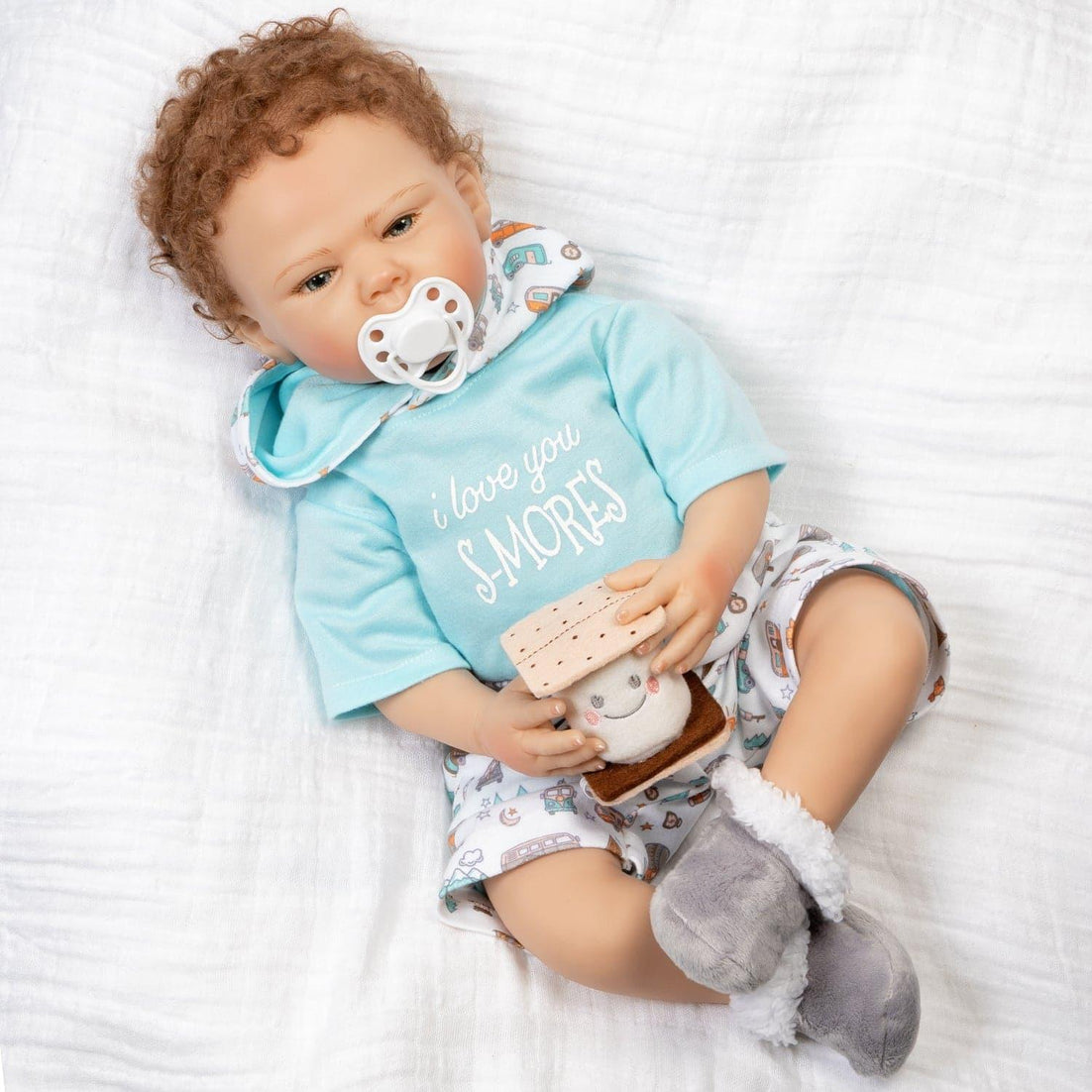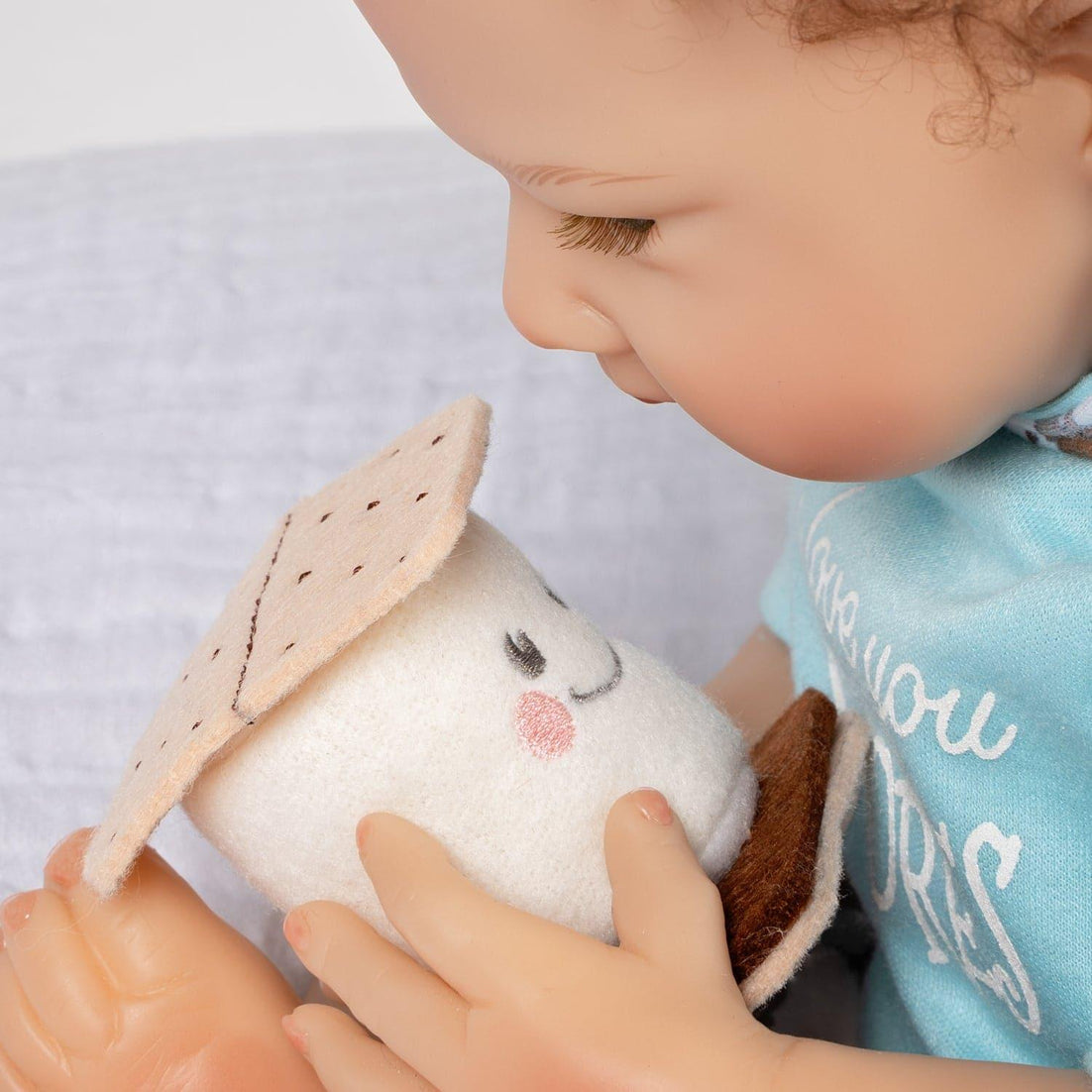 I Love You S-MORES
⭐⭐⭐⭐⭐
This little guy is so sweet! This is my first Paradise Galleries doll, and I couldn't be happier with my purchase. The quality is excellent, and he is just as cute in person as he is in the pictures. I highly recommend him! - Michelle S.

I Love You S-MORES is everything I'd hoped for! He looked just like his online photos and his curls are super soft! I especially adore his camping print shorts with matching hoodie. I'm addition, his magnetic pacifier fit him perfectly. He is soft and cuddly! A perfect addition to my Paradise collection! - Andrea W.

This sweet little boy is another that reminds me of my children's childhood. He's such an innocent little fella and just begs to be cuddled . He has the cutest little outfit also. How do they do it? Really, how could anyone resist such immense cuteness? 💖 - Renae P.

Big Boy
⭐⭐⭐⭐⭐
This chunky baby has the sweetest face and you have to just smile back ! One of my favorites in my collection. - Arleen K.

My 8 year old daughter received this baby several months ago as a gift. She says: "He's so cute and fun to play with. He is really well made because he doesn't break and his paint doesn't chip at all. He looks so real. He is the biggest baby I have ever gotten but I love him. I was so excited when I got him."
- Annie T.

I ordered Big boy doll he is so cute and cuddly. His cheeks are cute enough to squeeze. Love his sweet smile and chunky arms and legs are so life like. Well made beautiful baby doll and fun to dress in baby clothes. Another great doll from paradise galleries. Thank you.. - Vanessa S.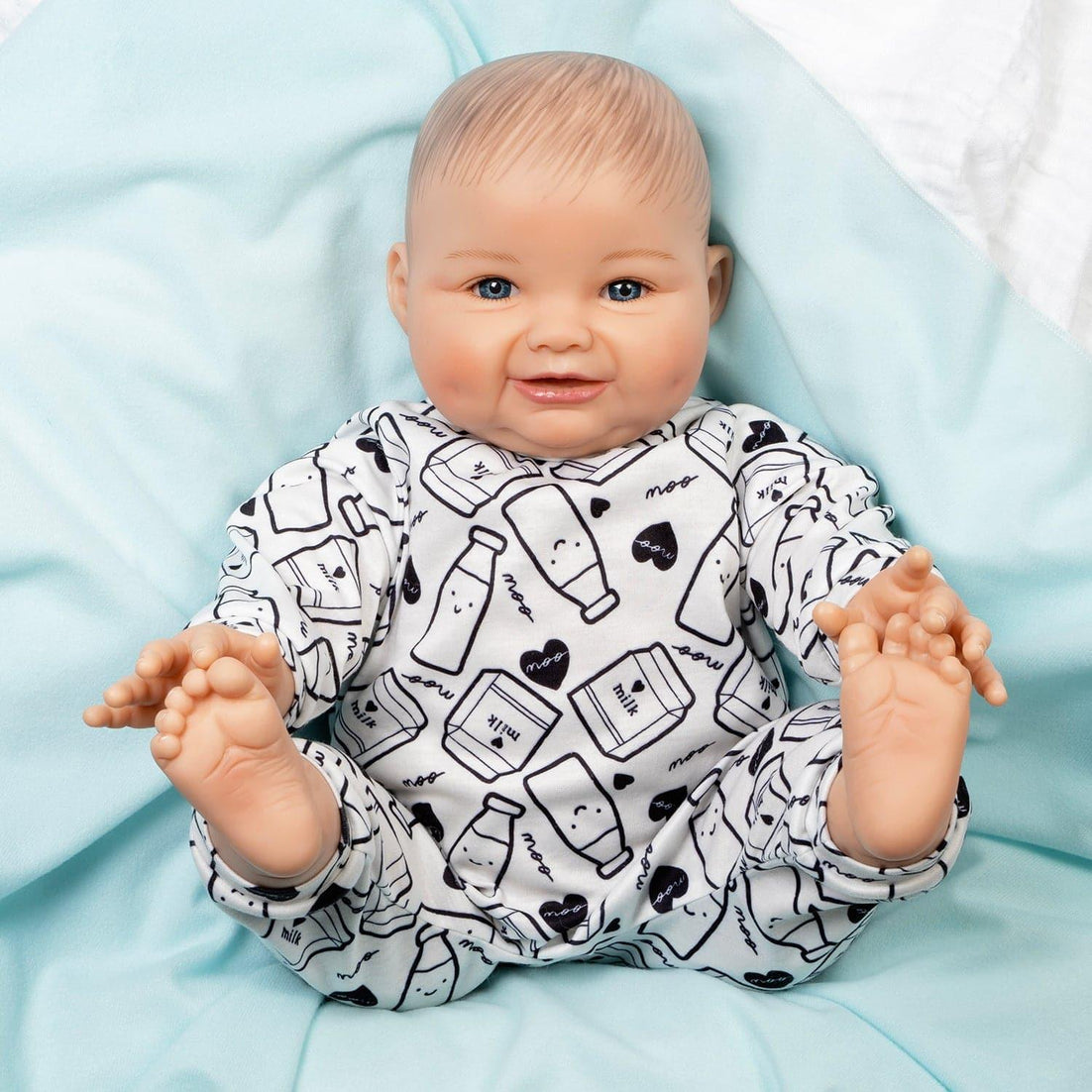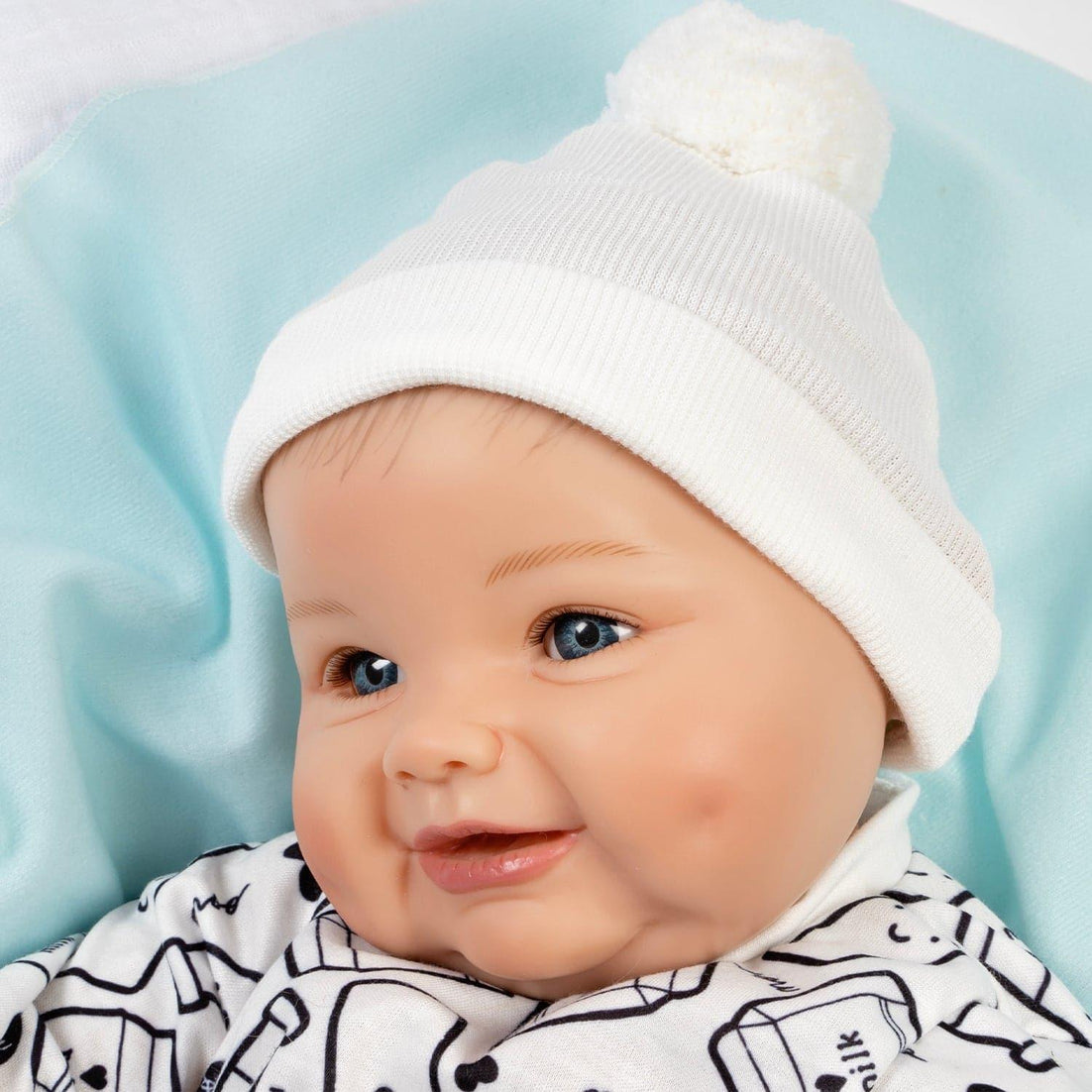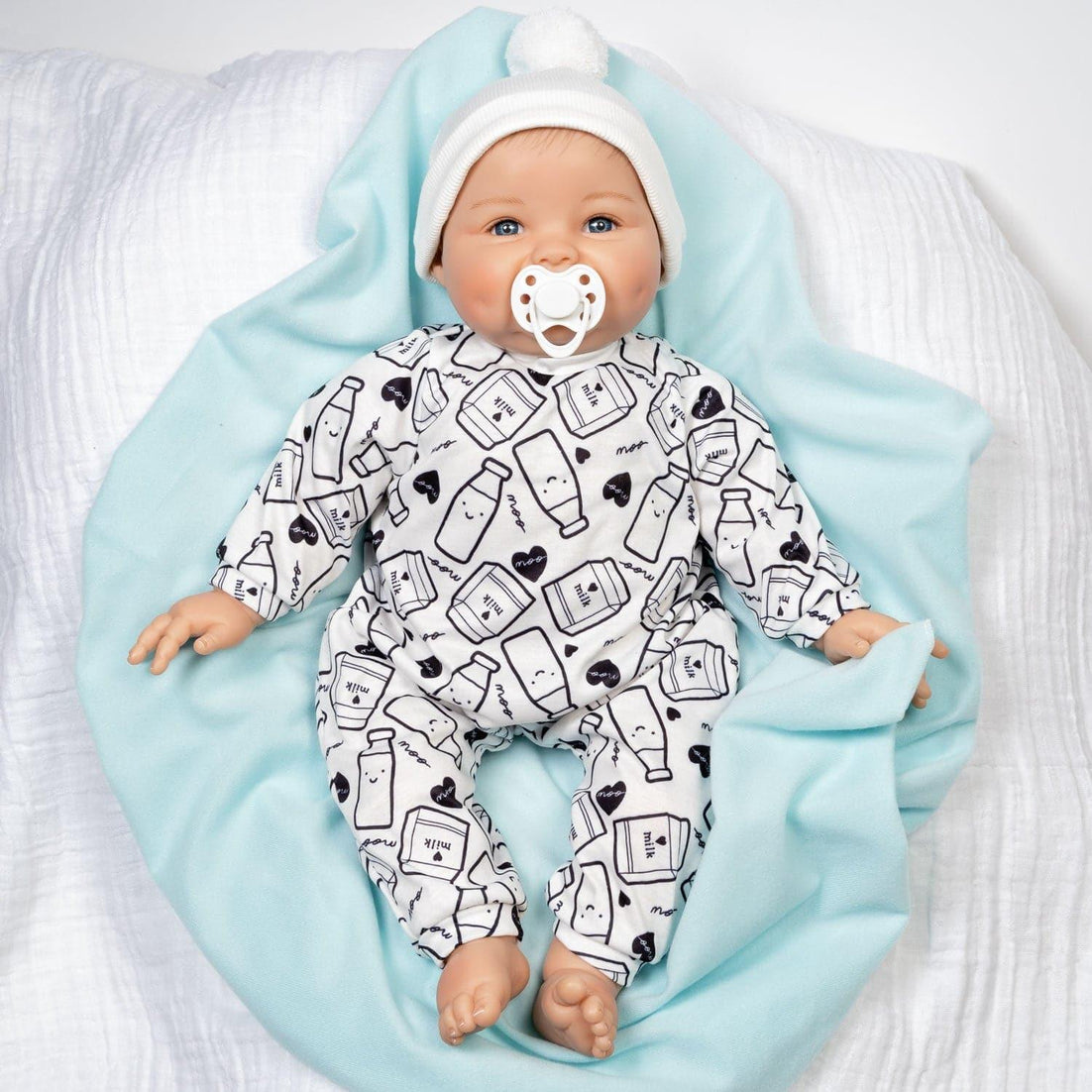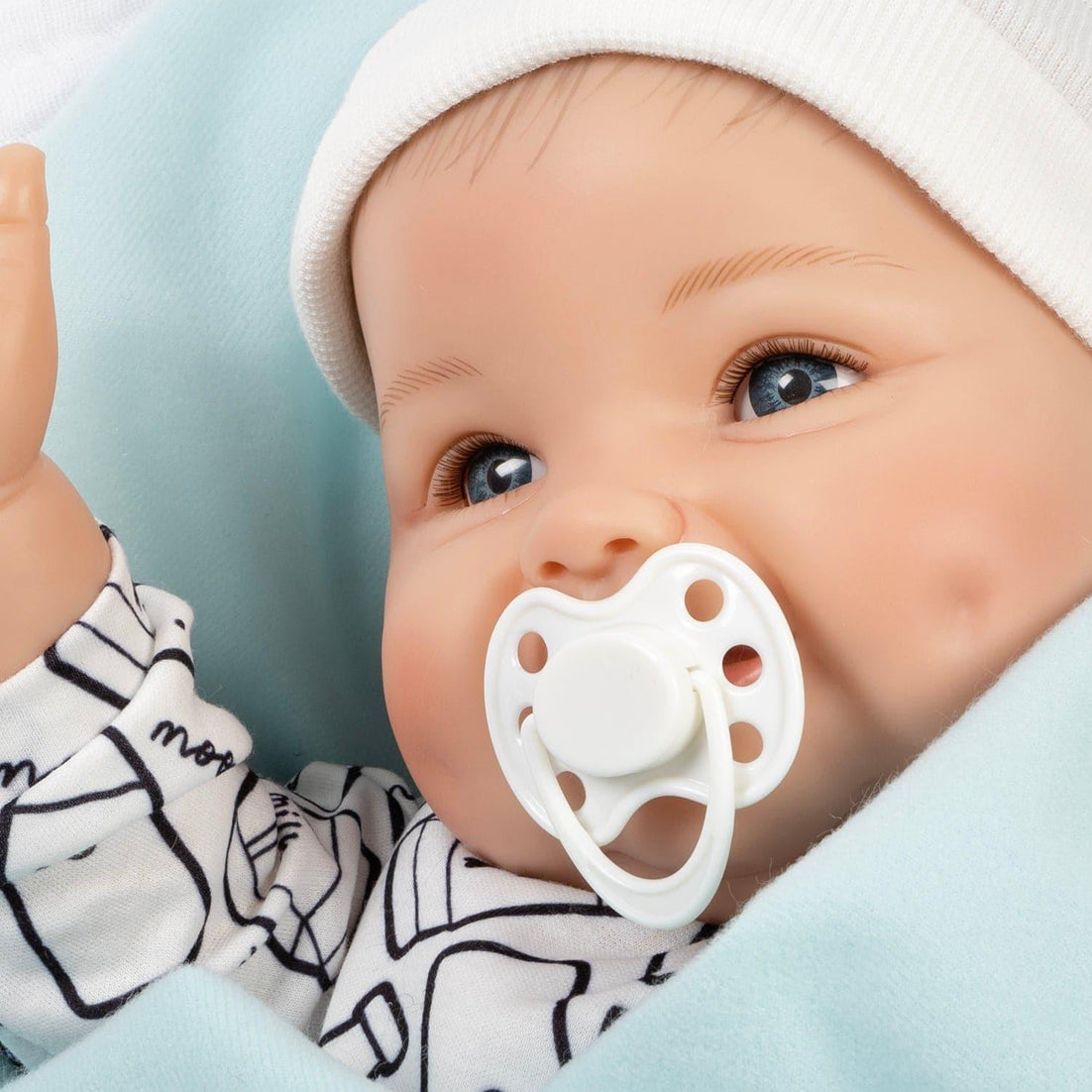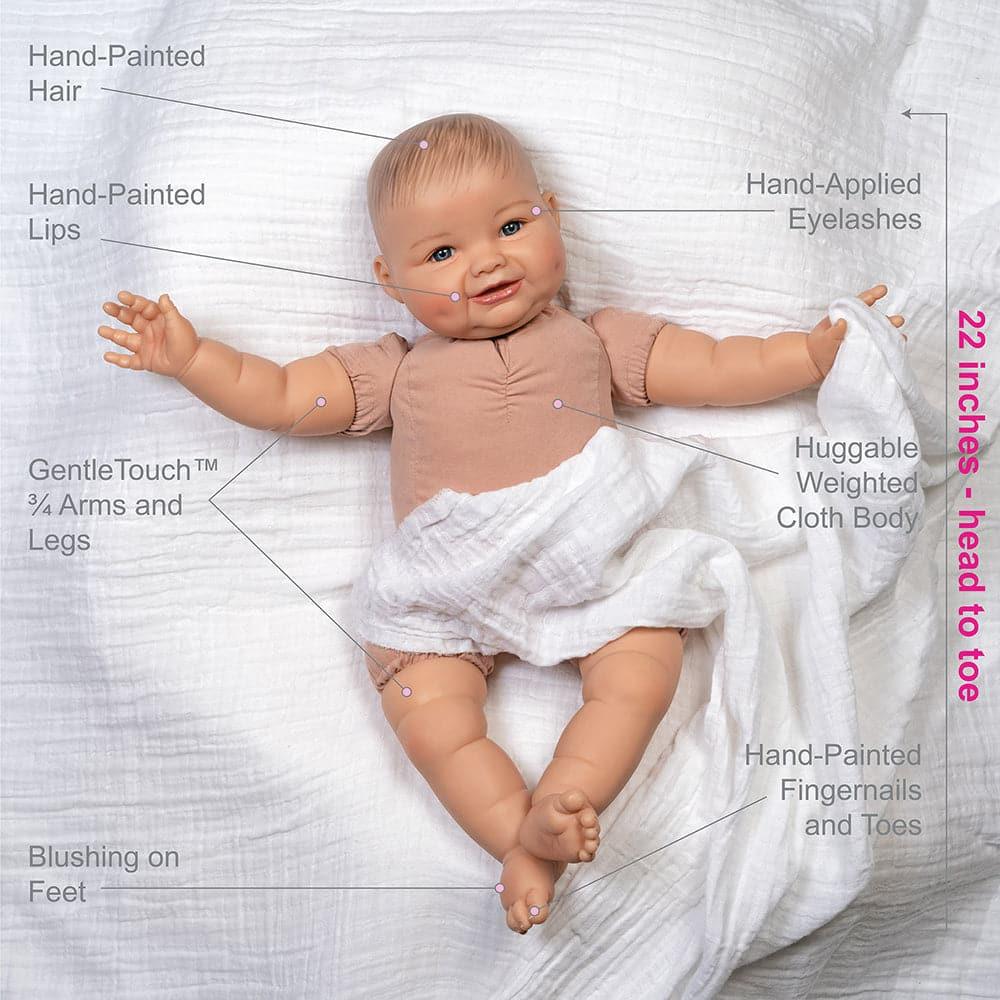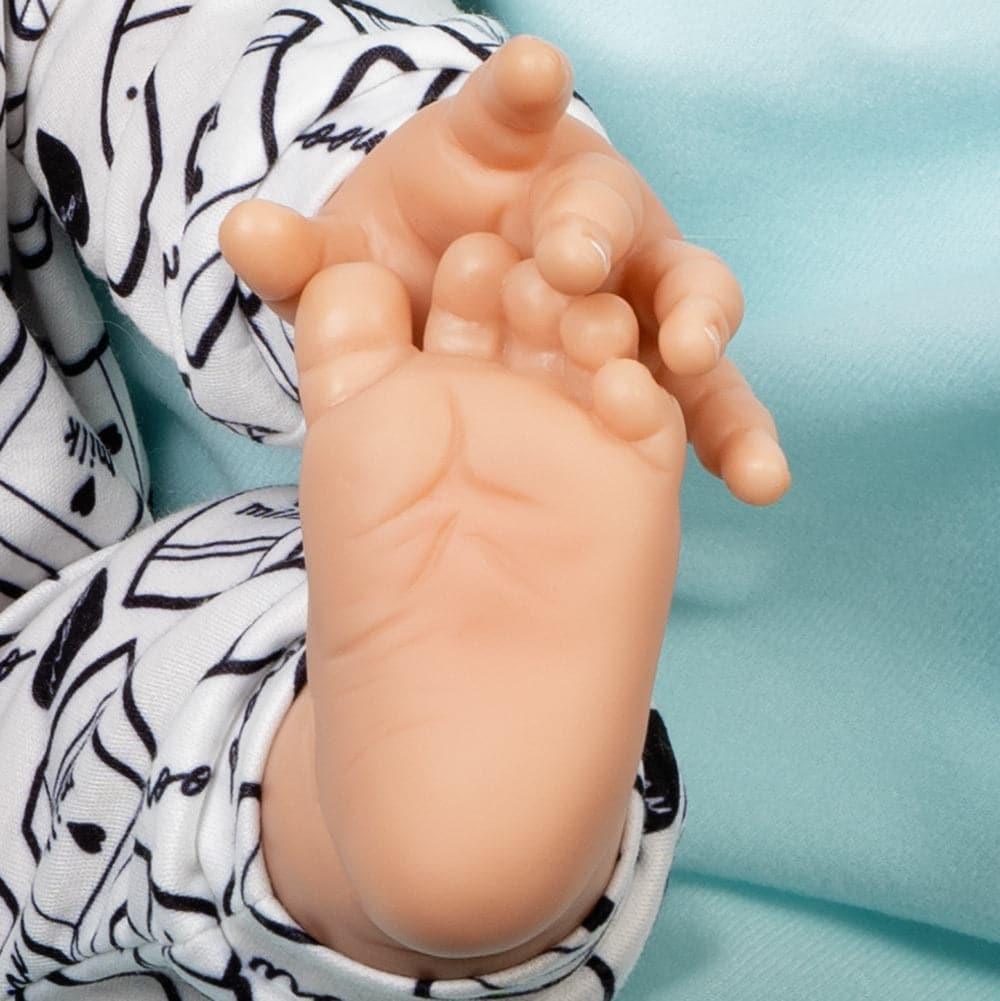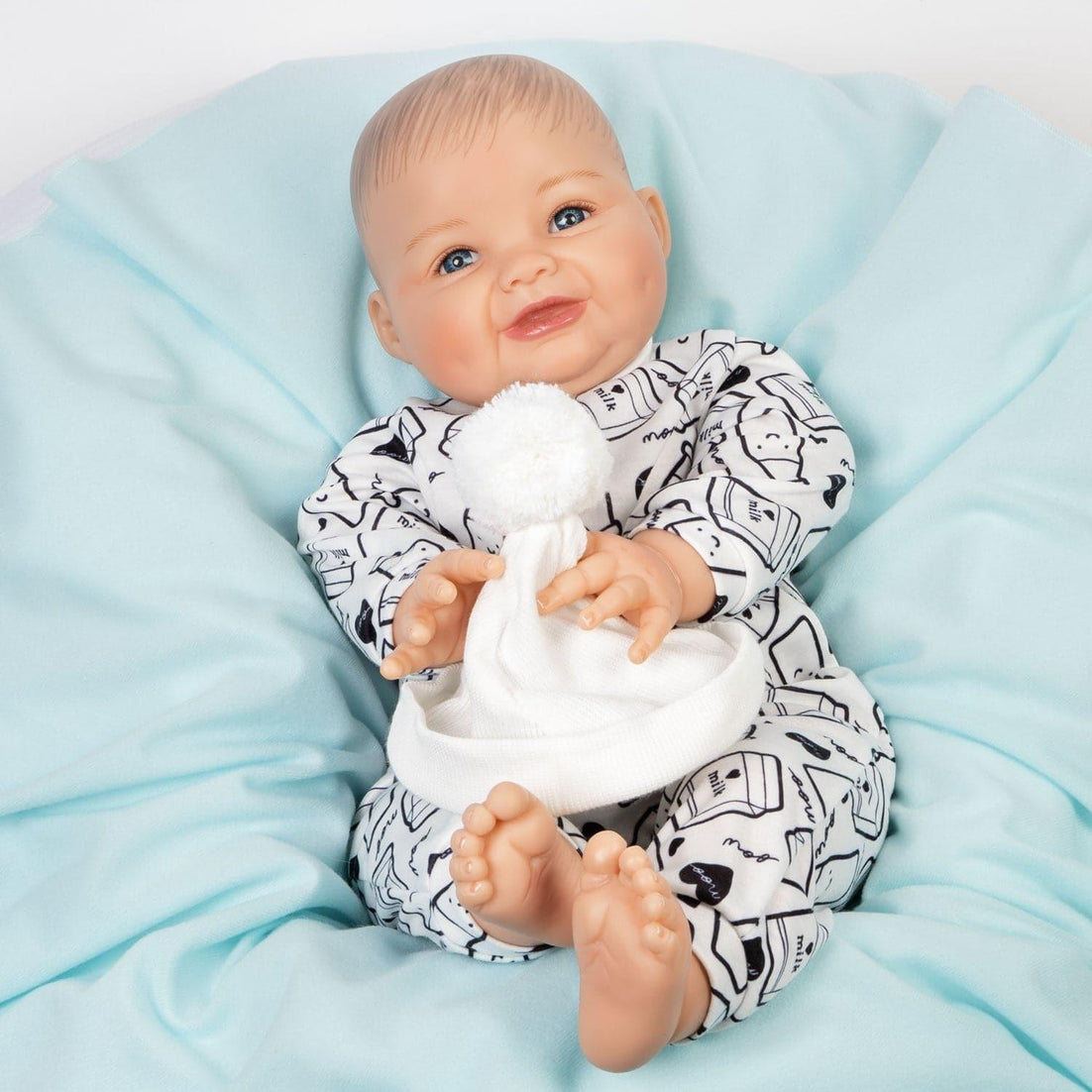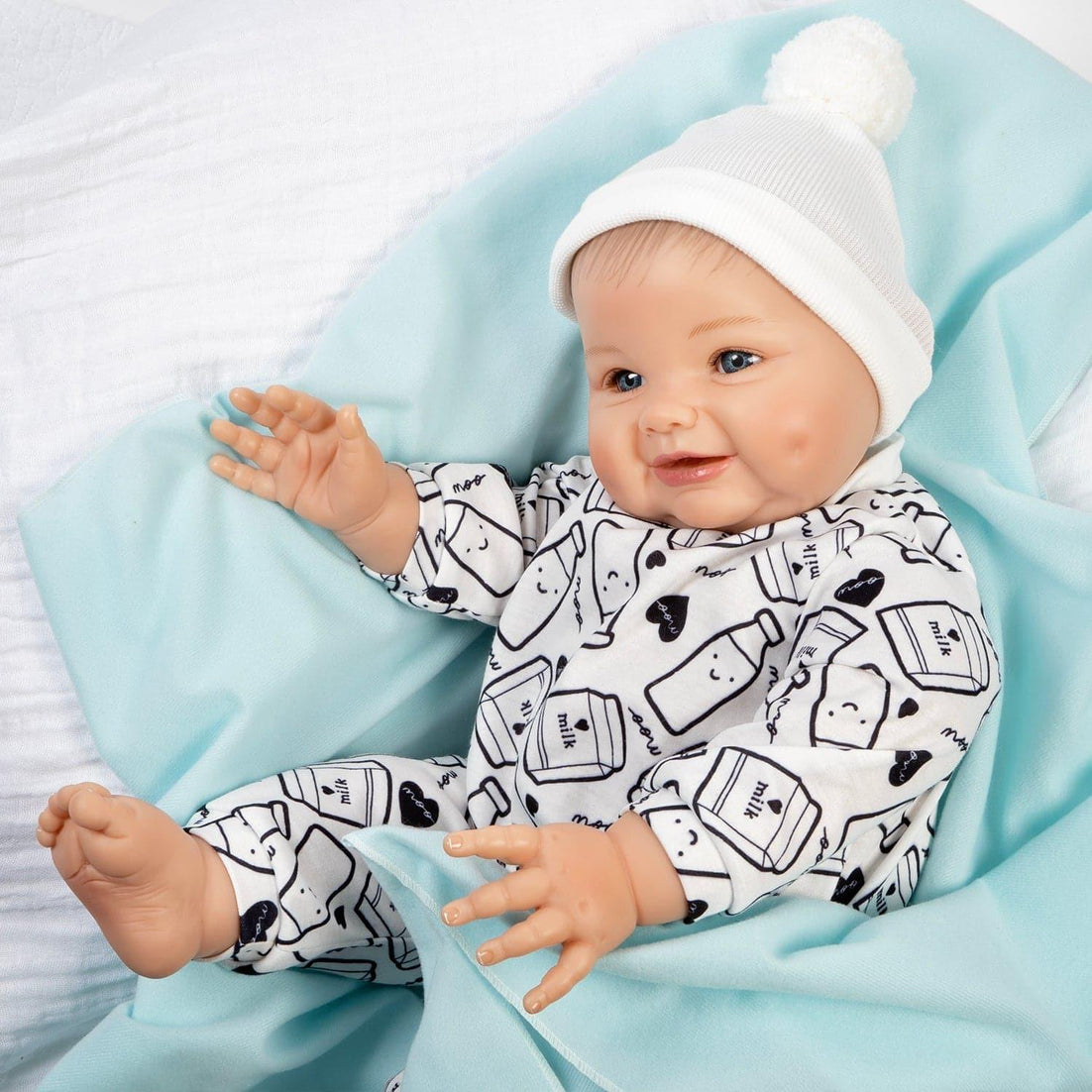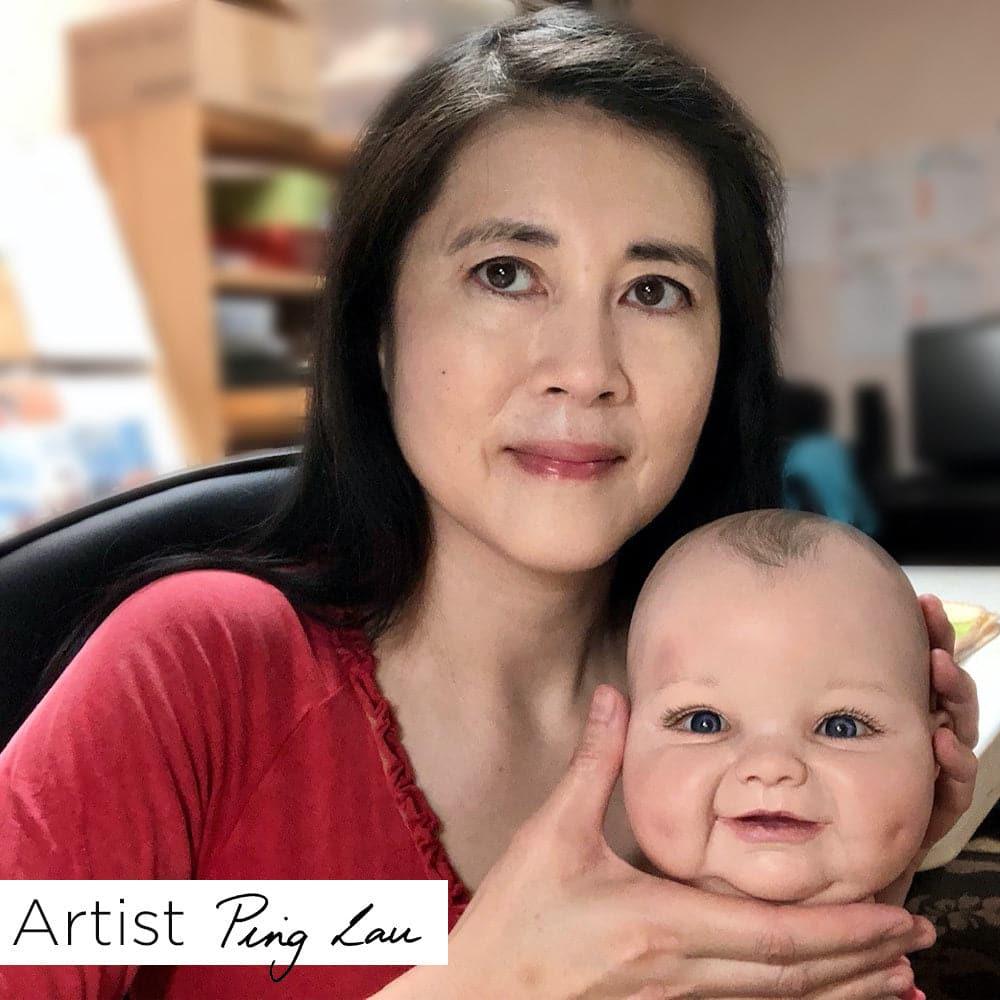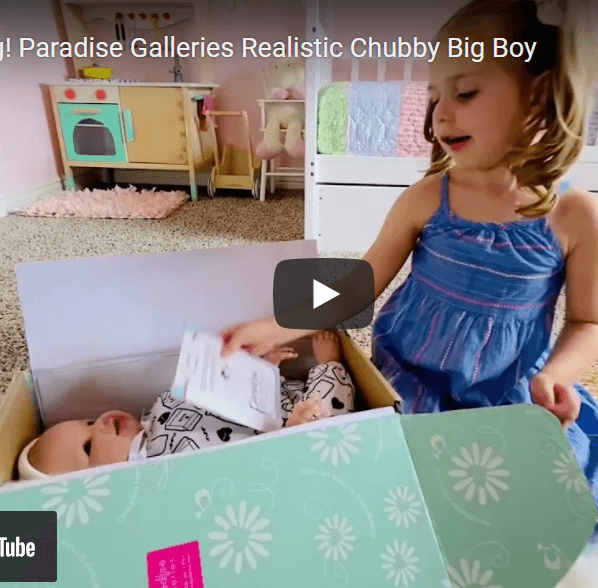 "/>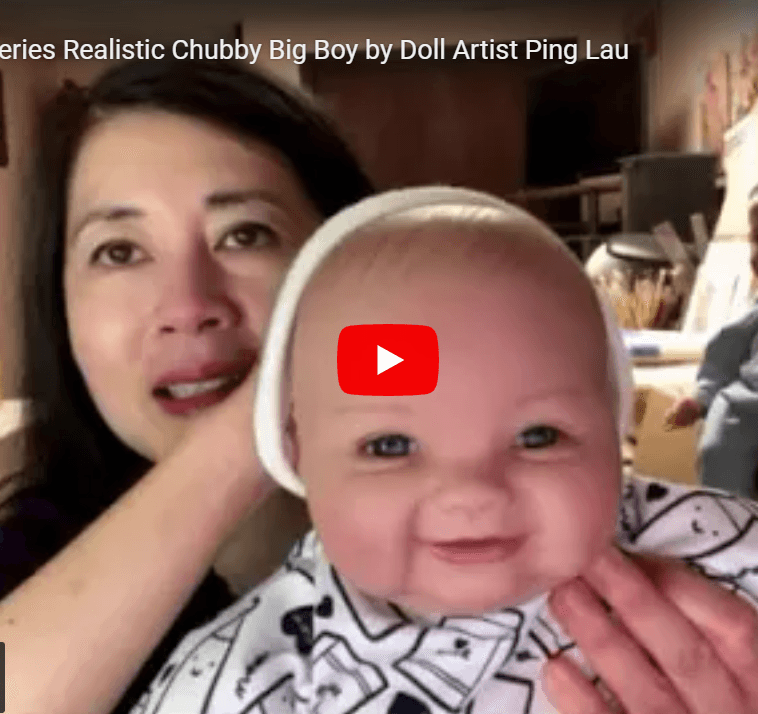 "/>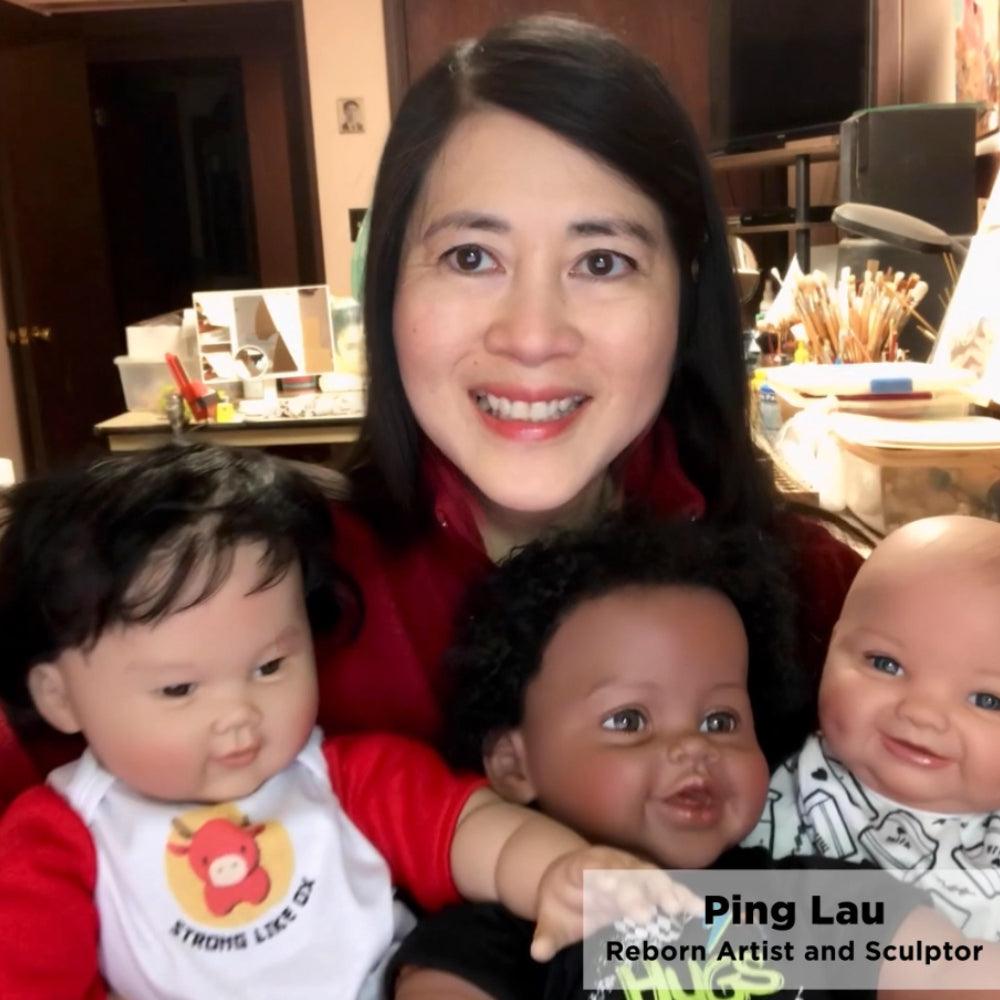 "/>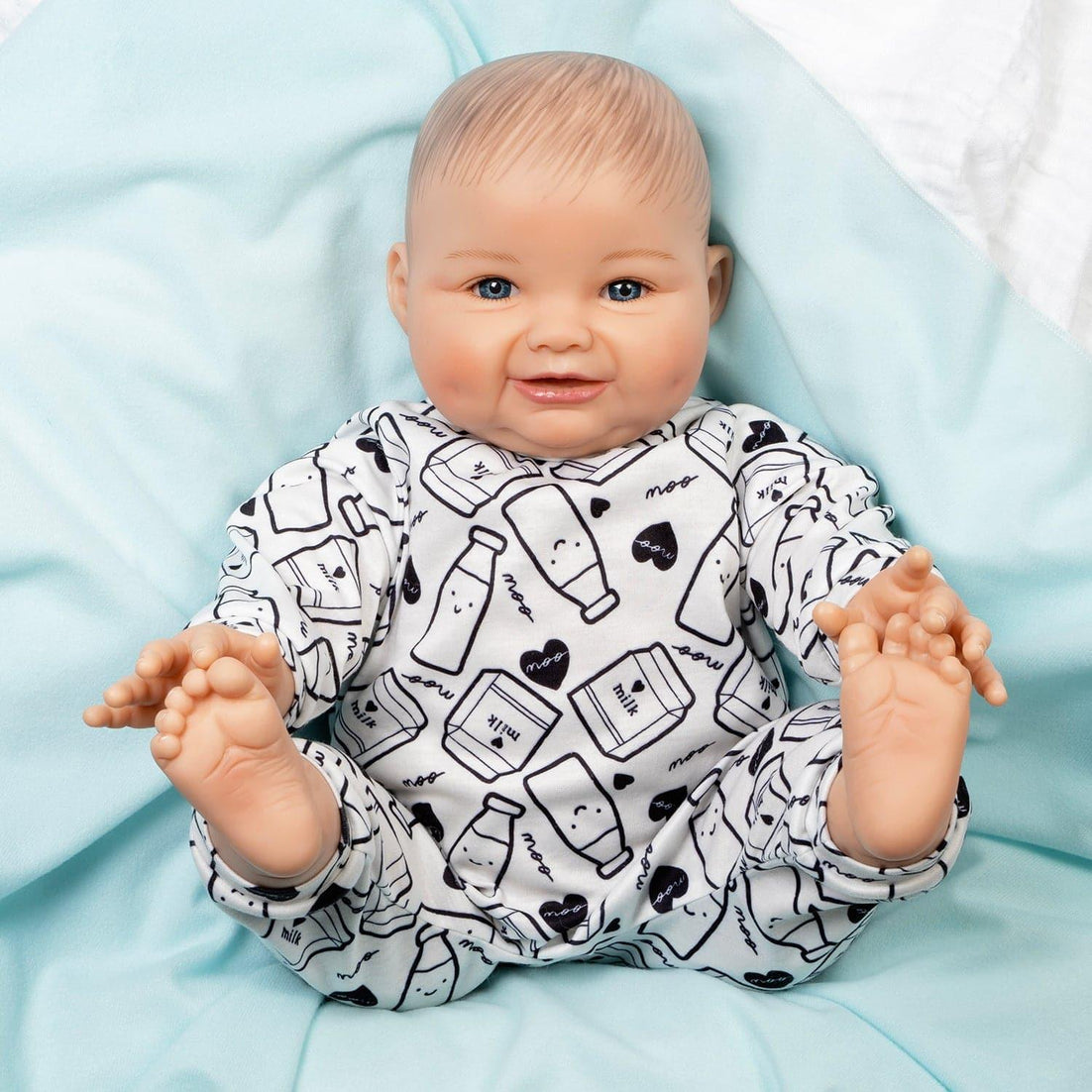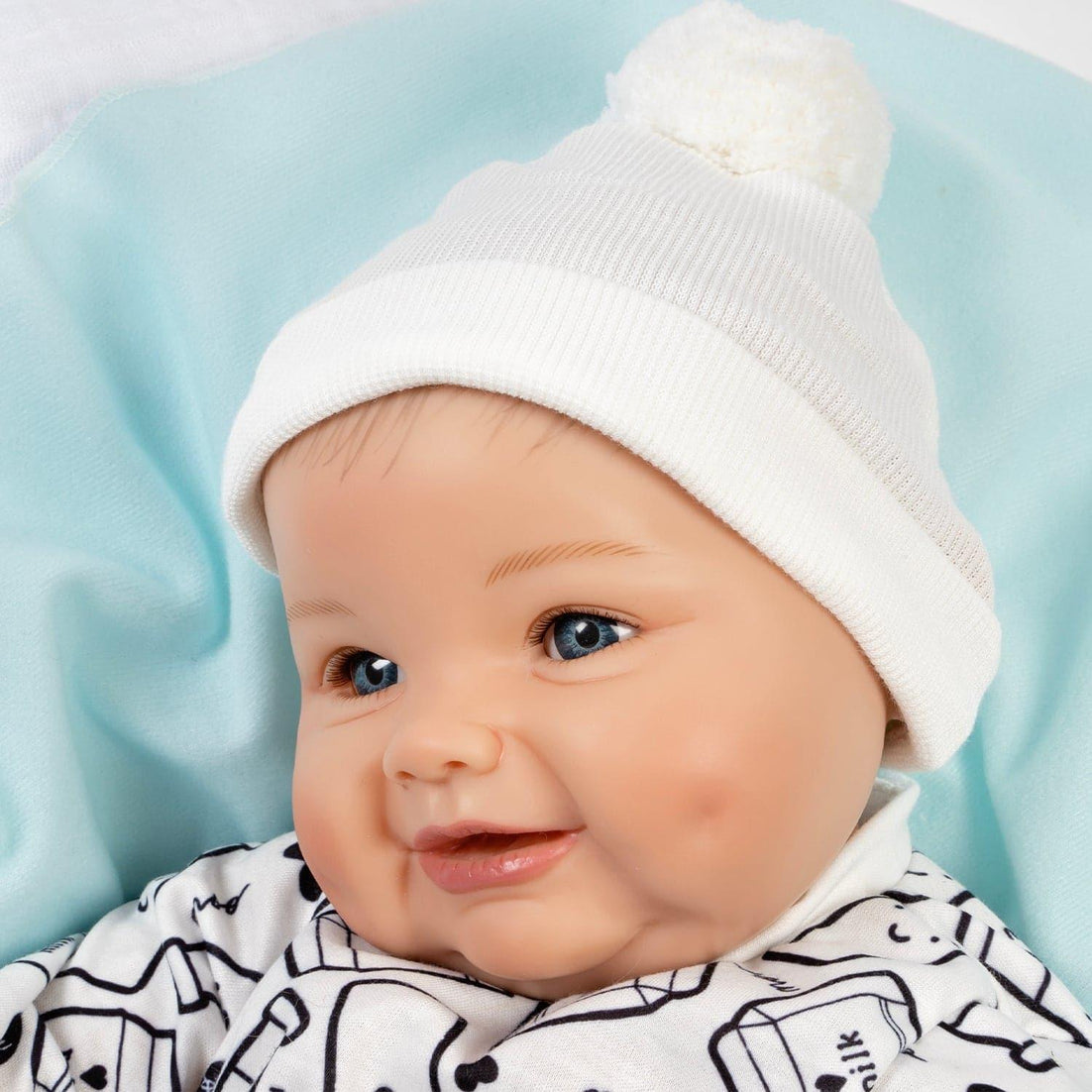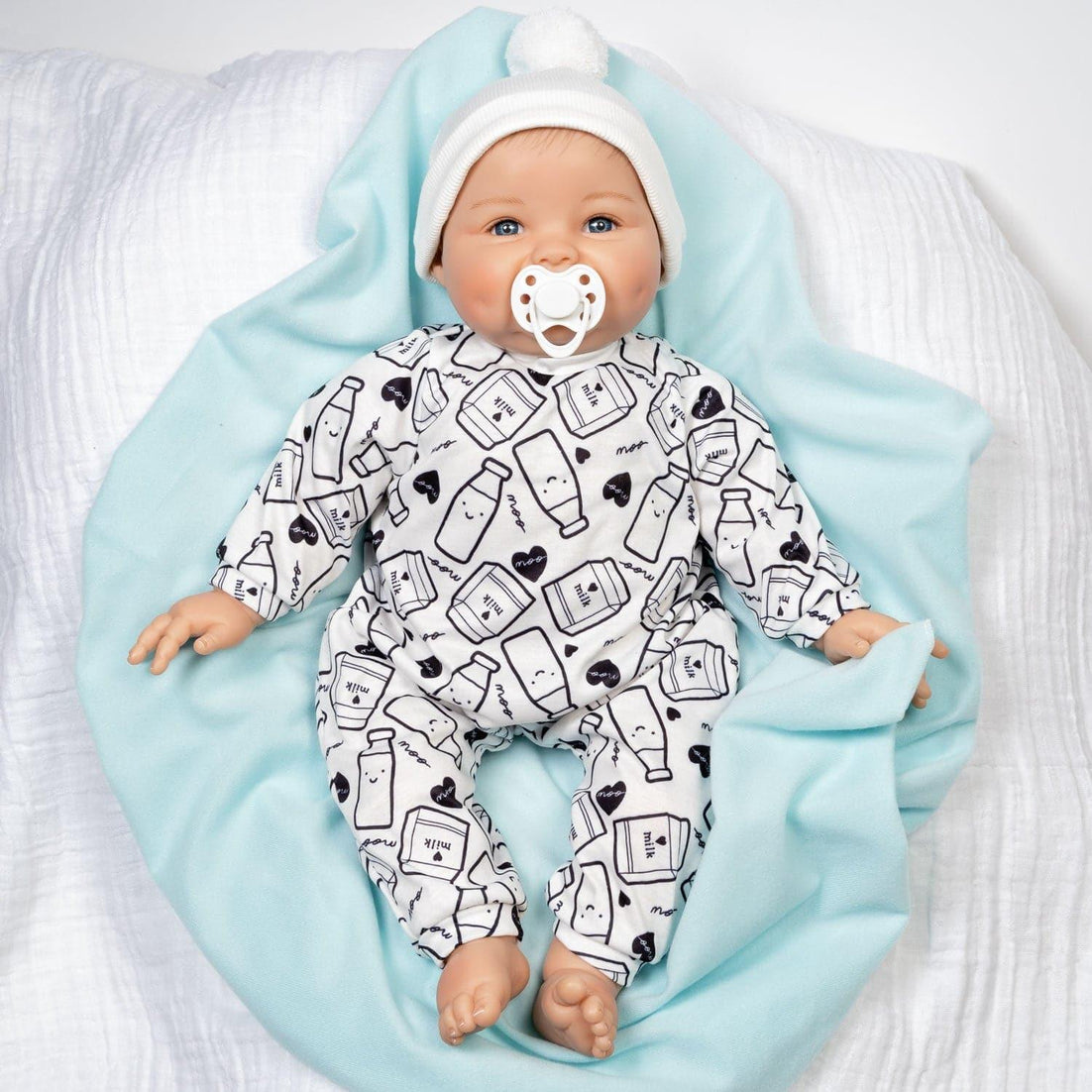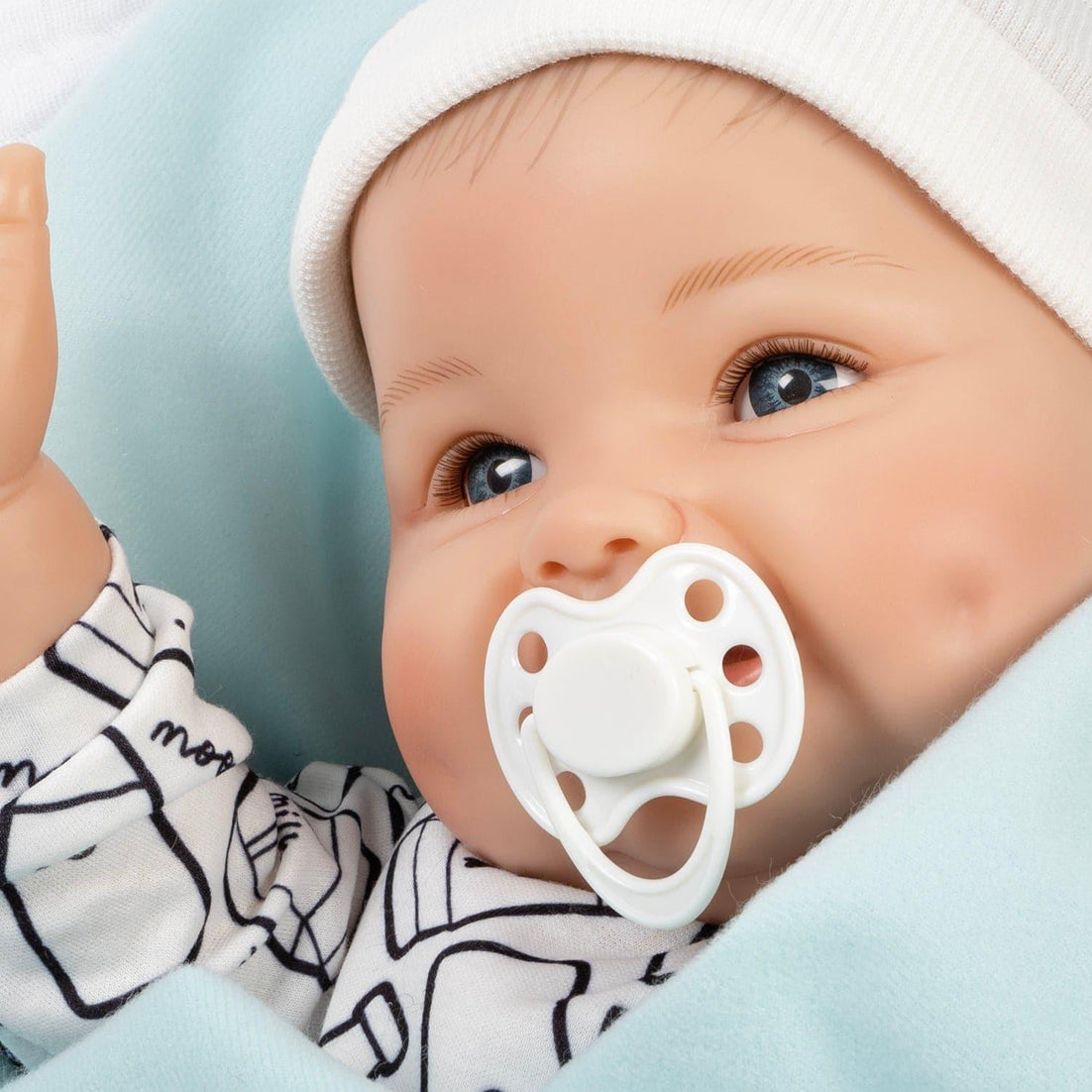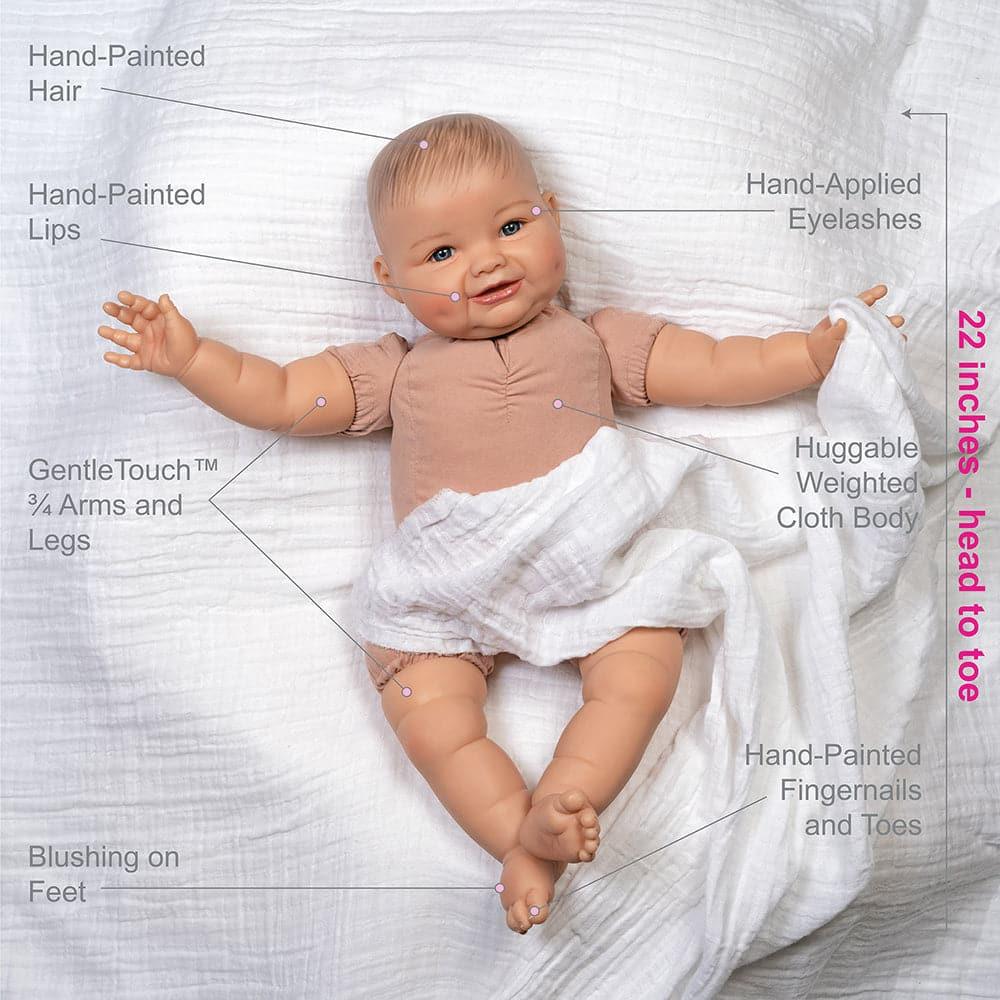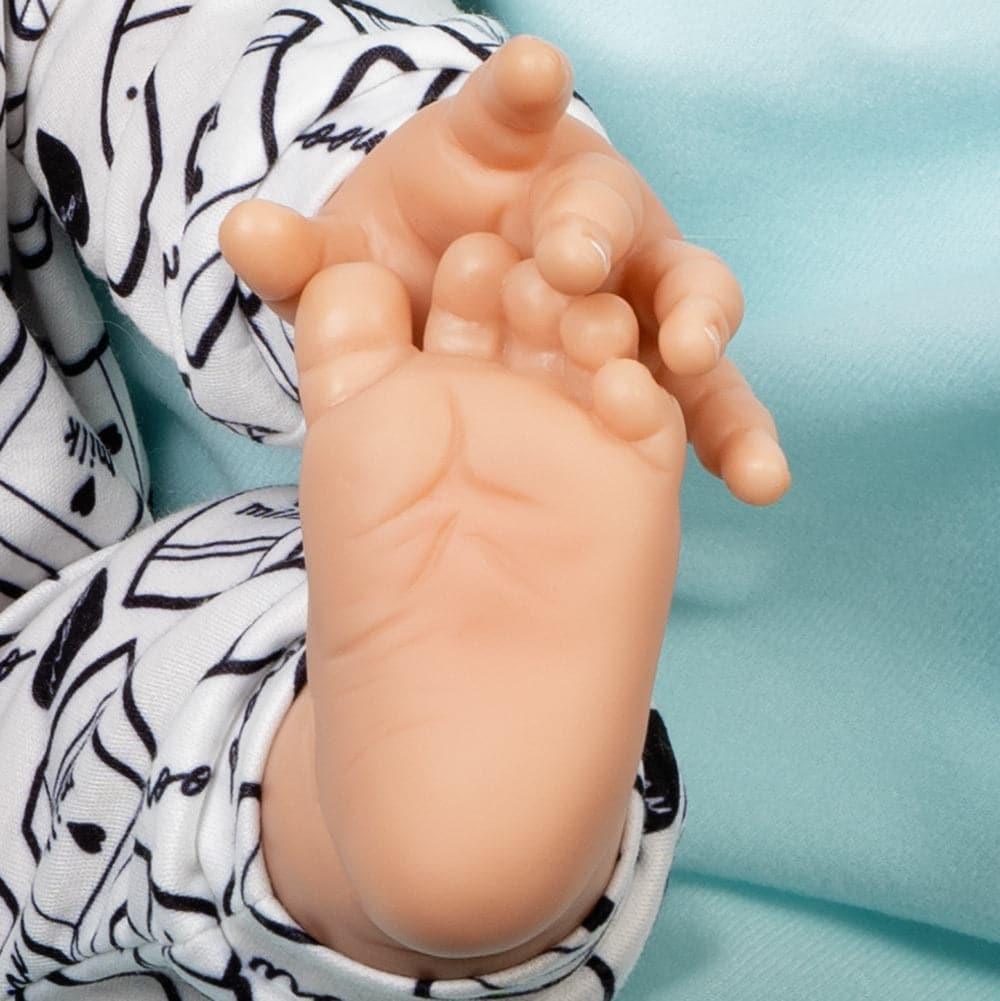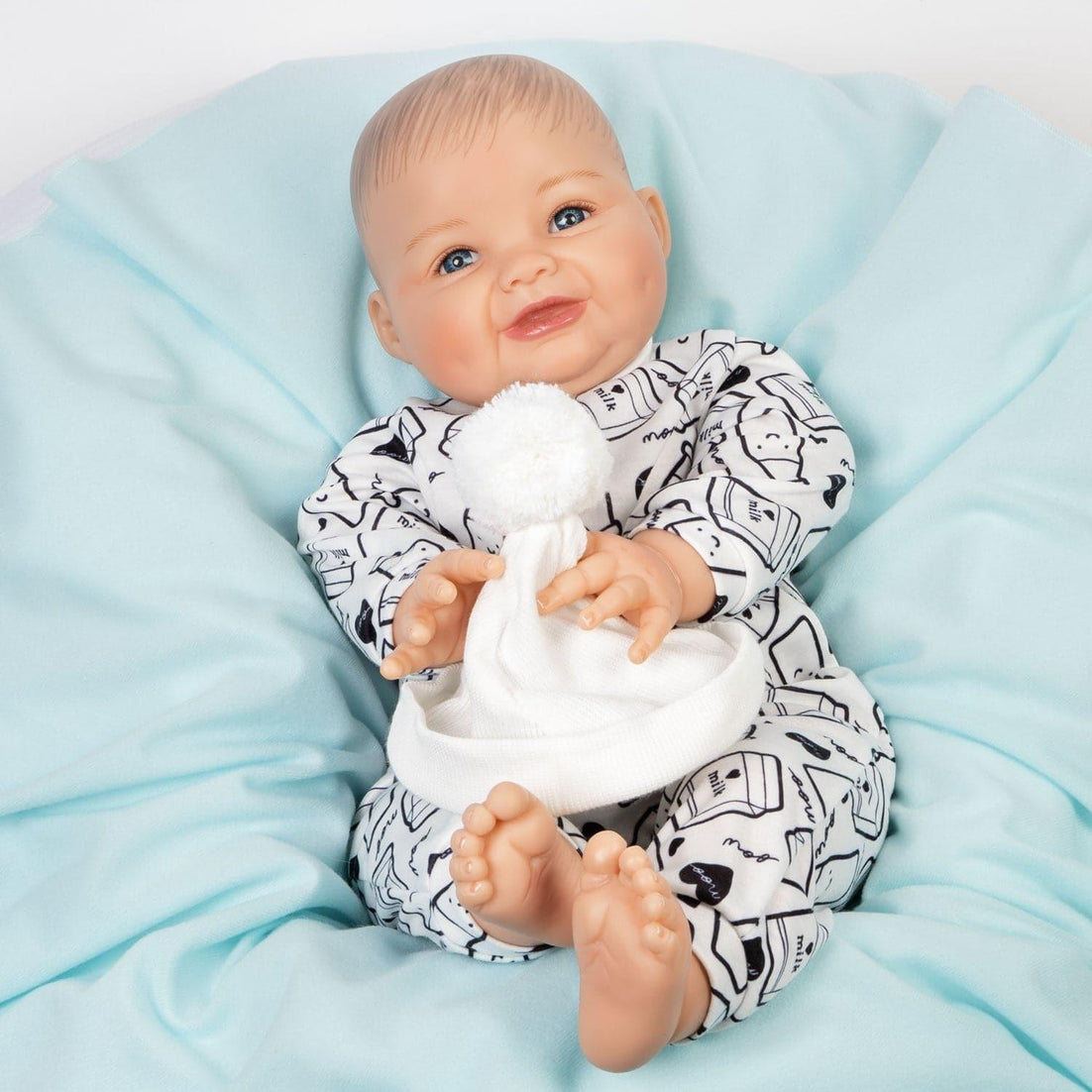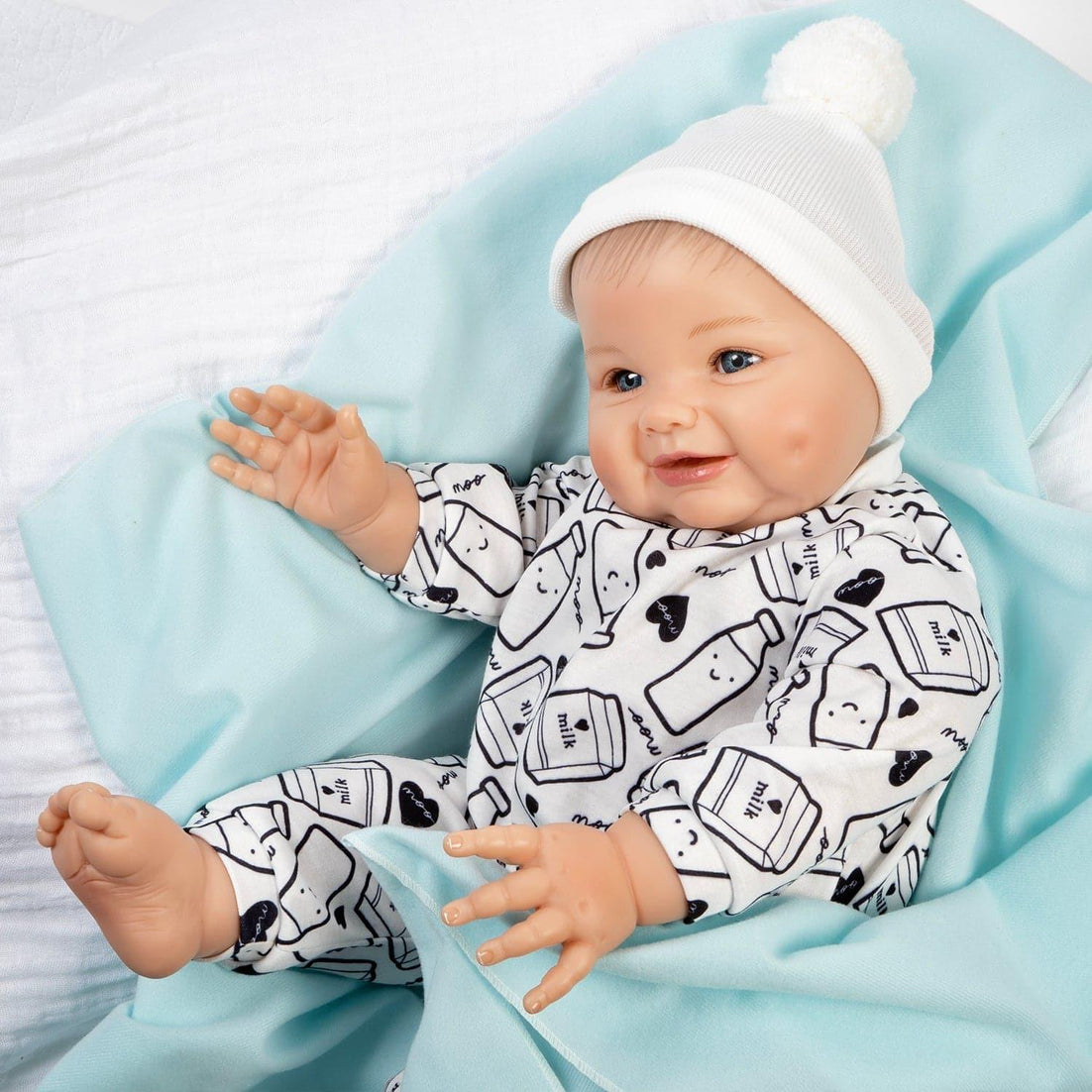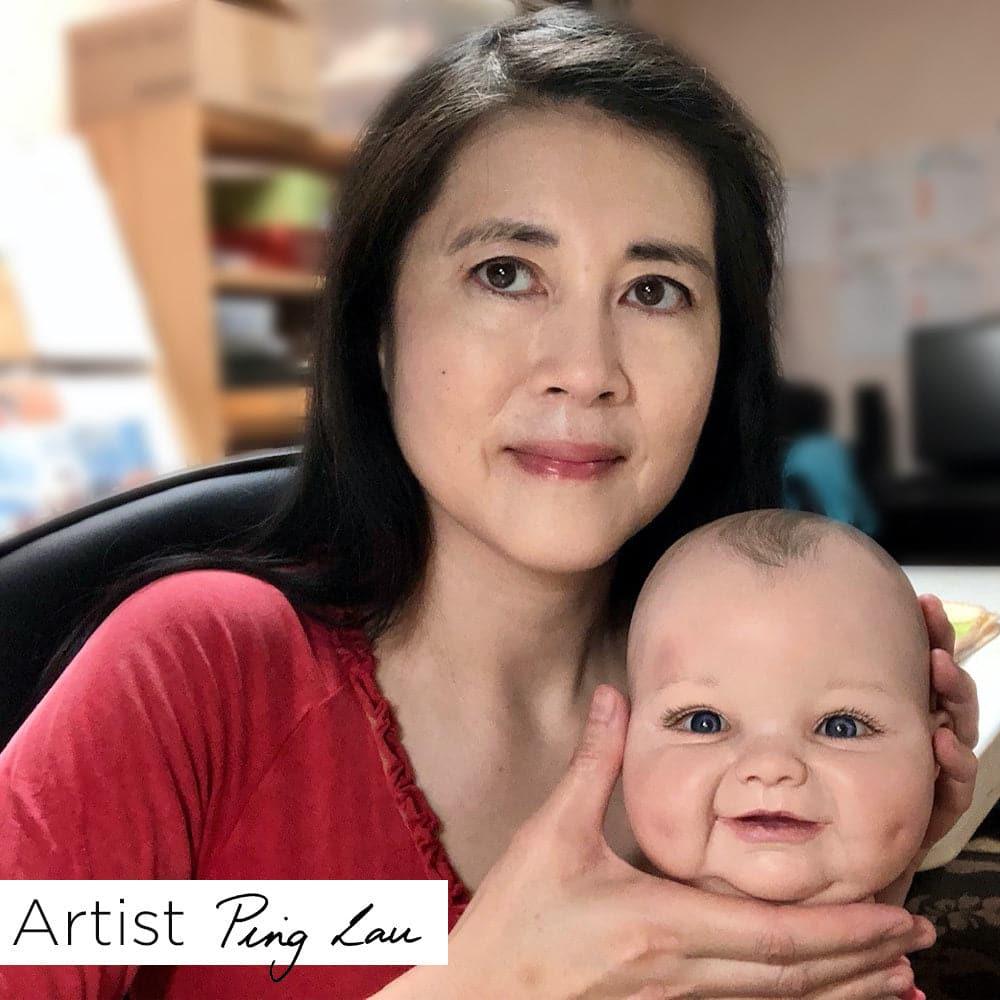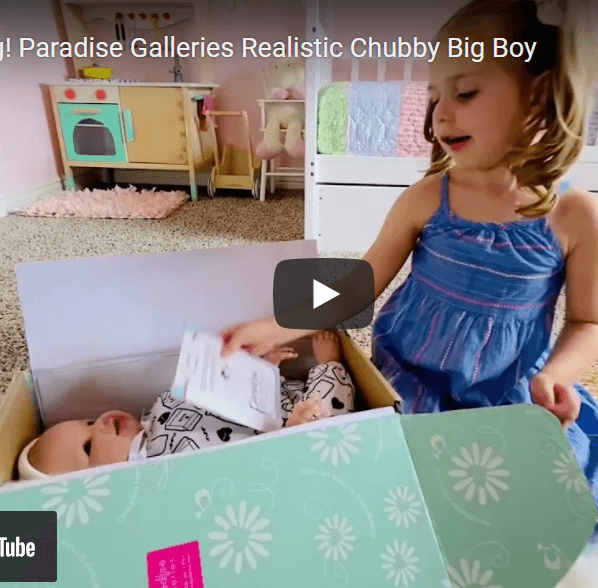 " width="100" height="100" loading="eager"/>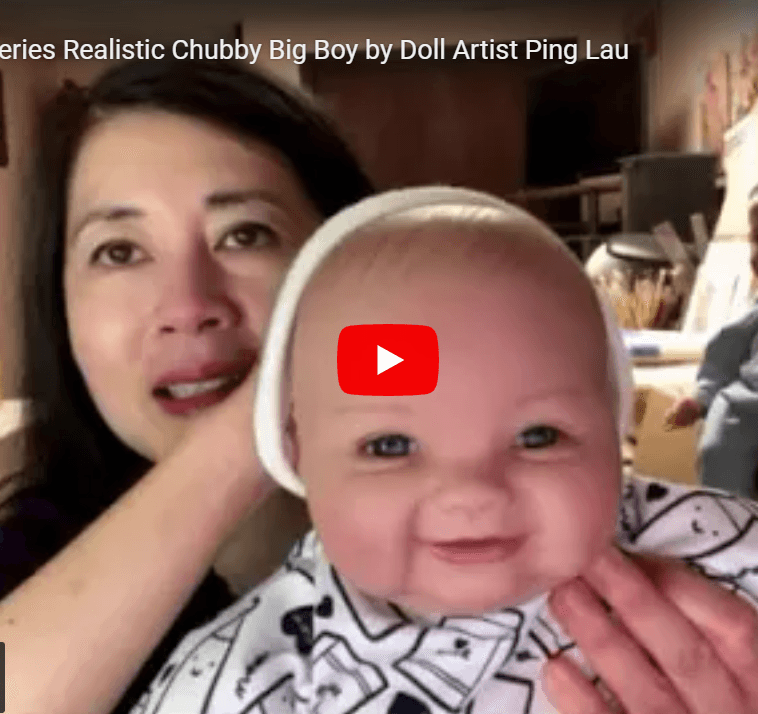 " width="100" height="100" loading="eager"/>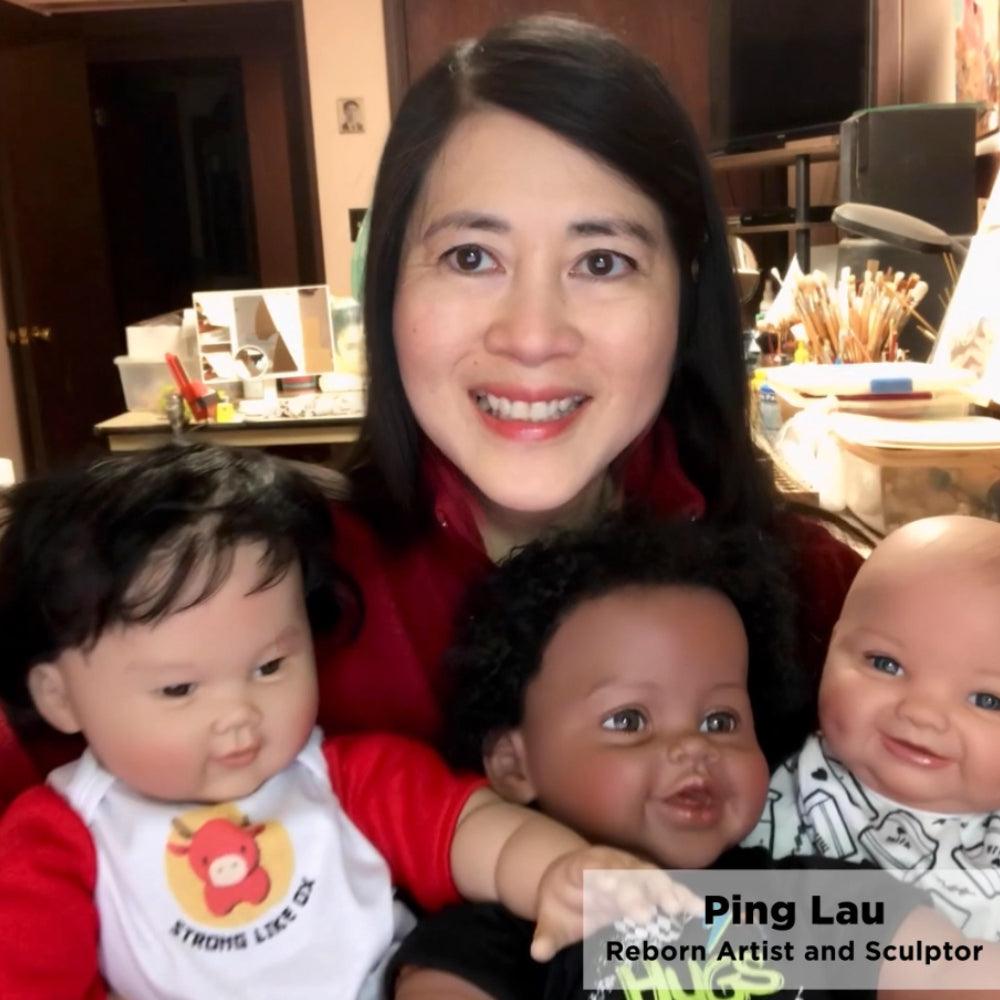 " width="100" height="100" loading="eager"/>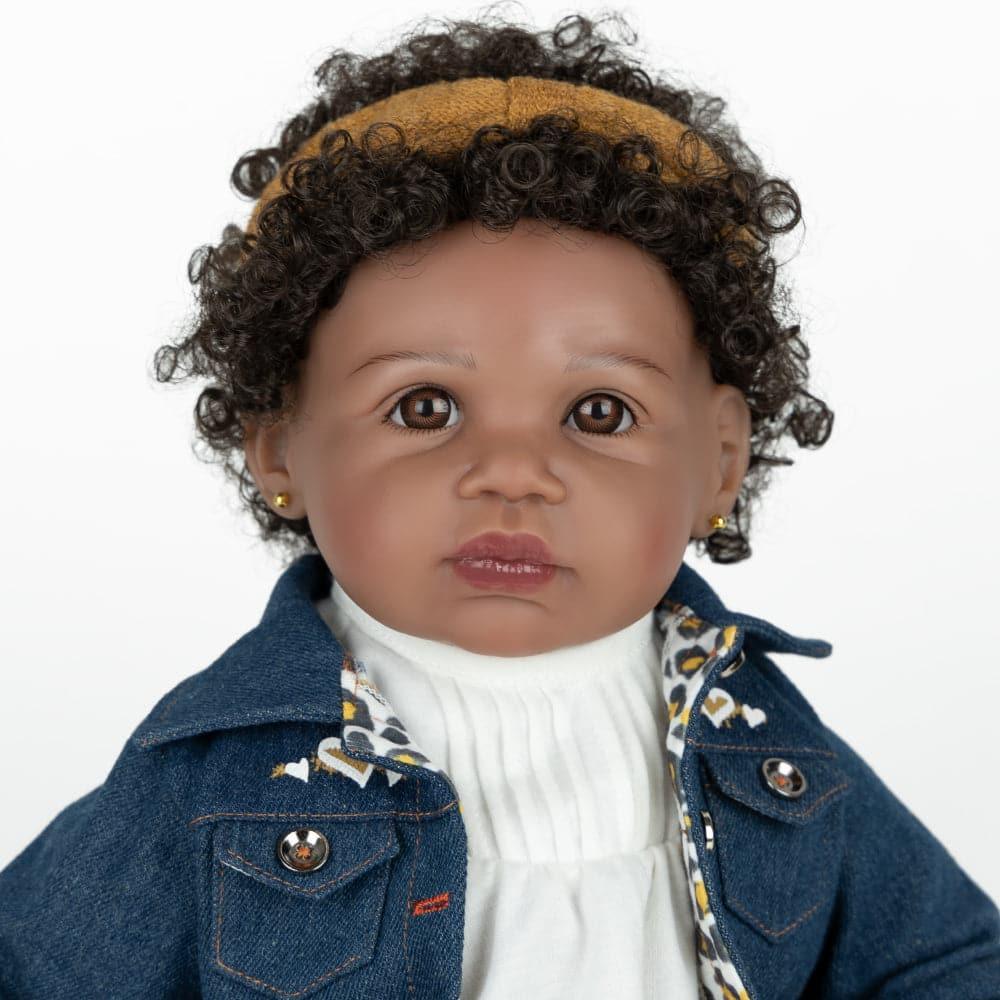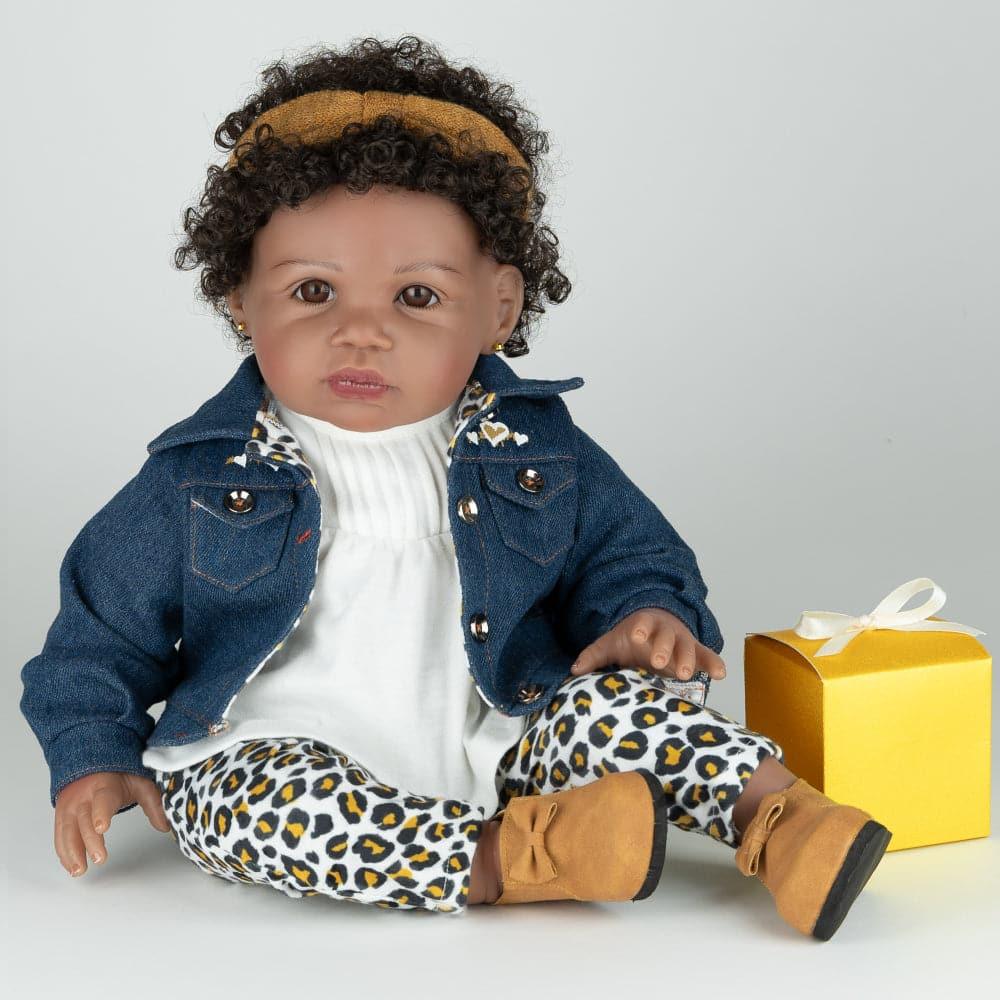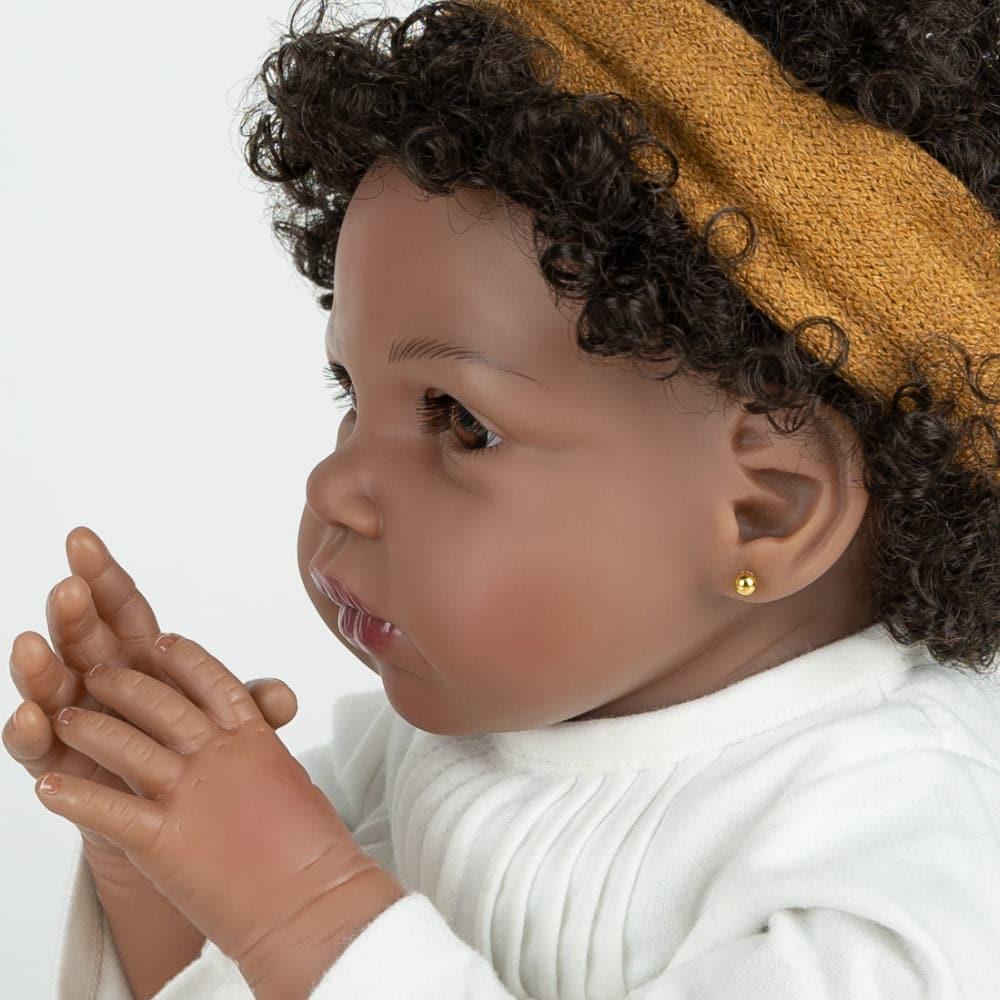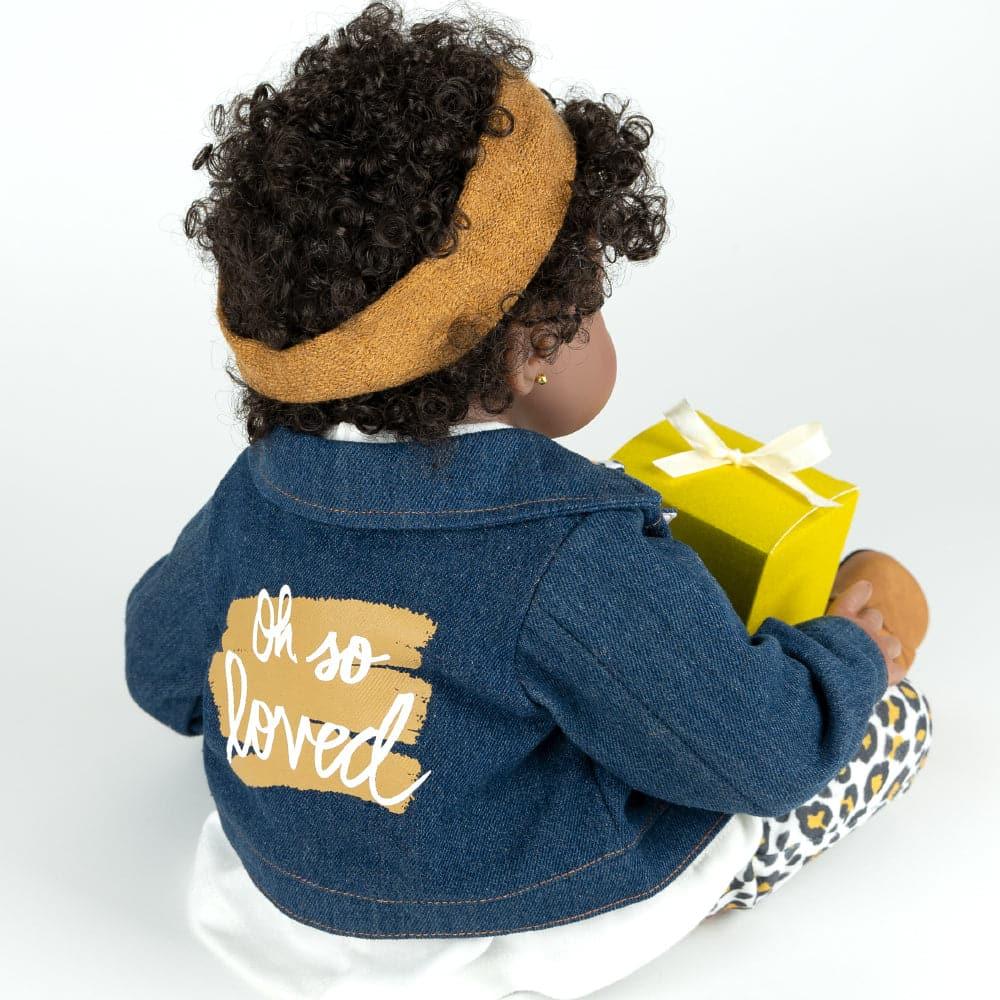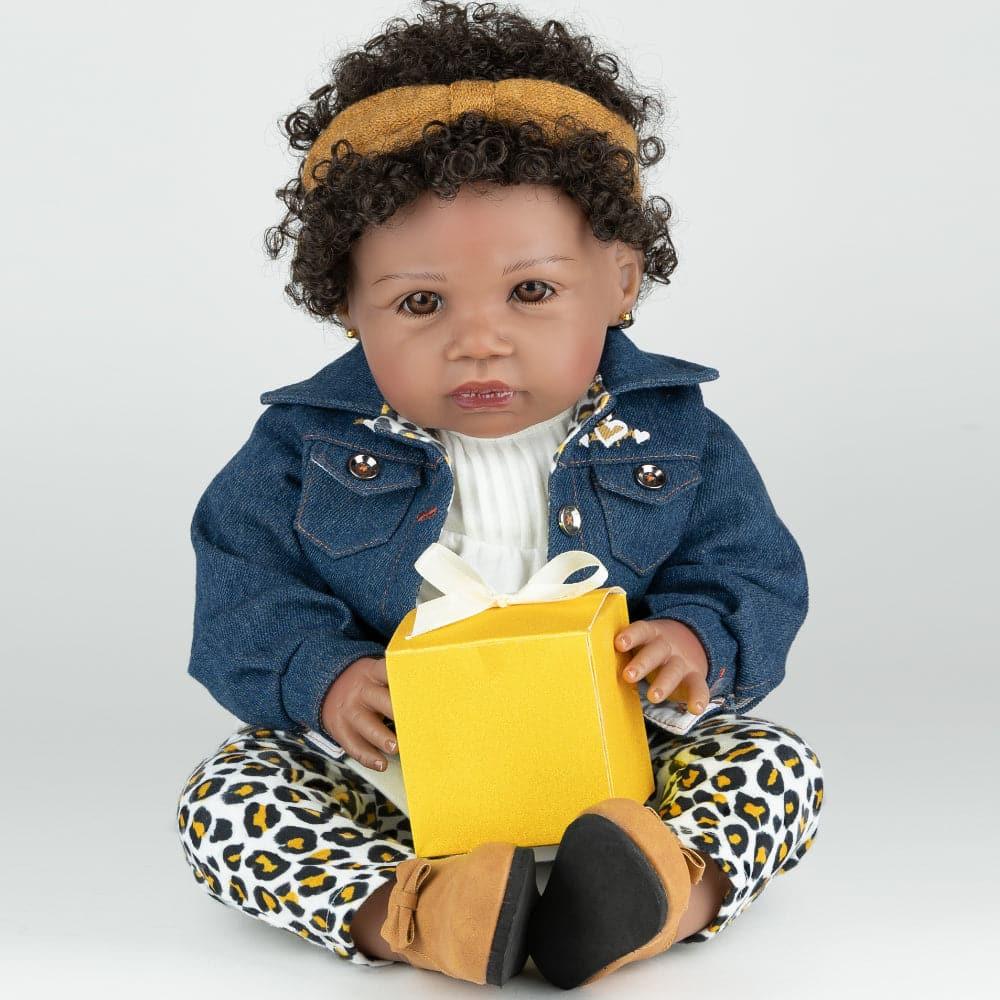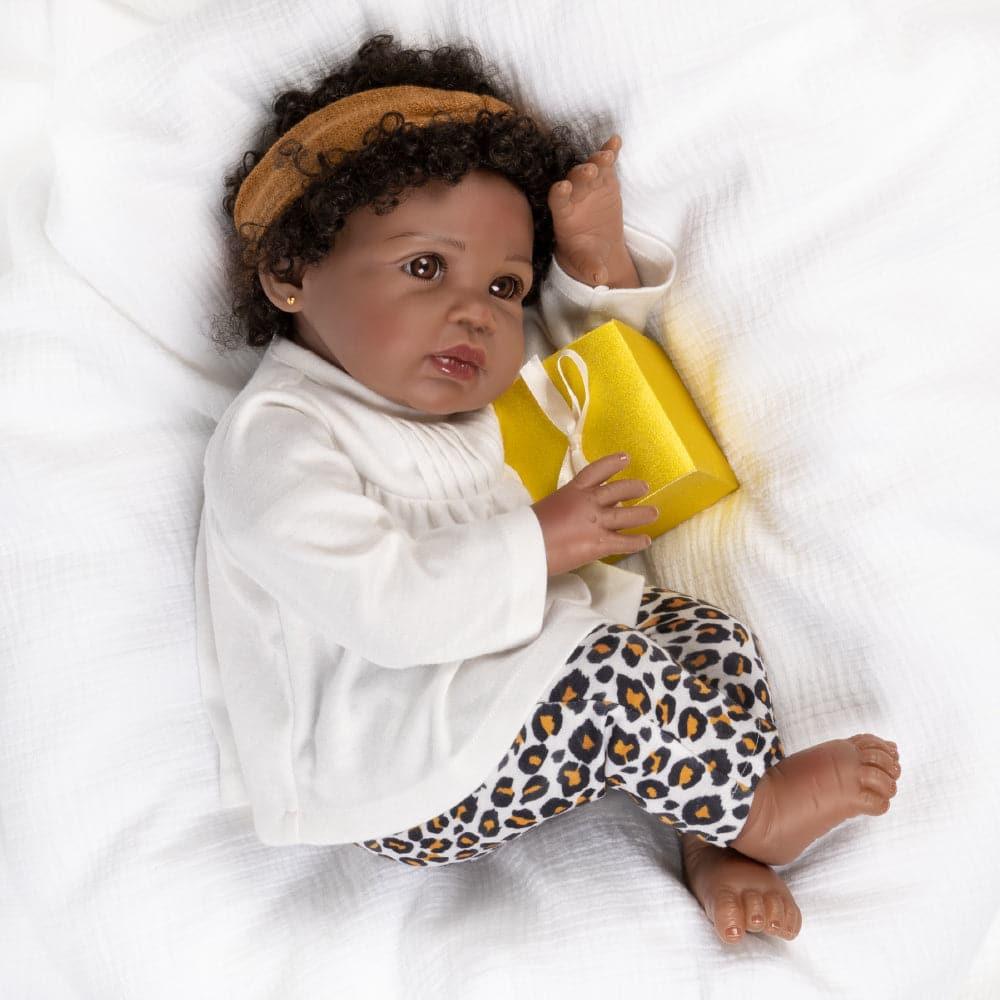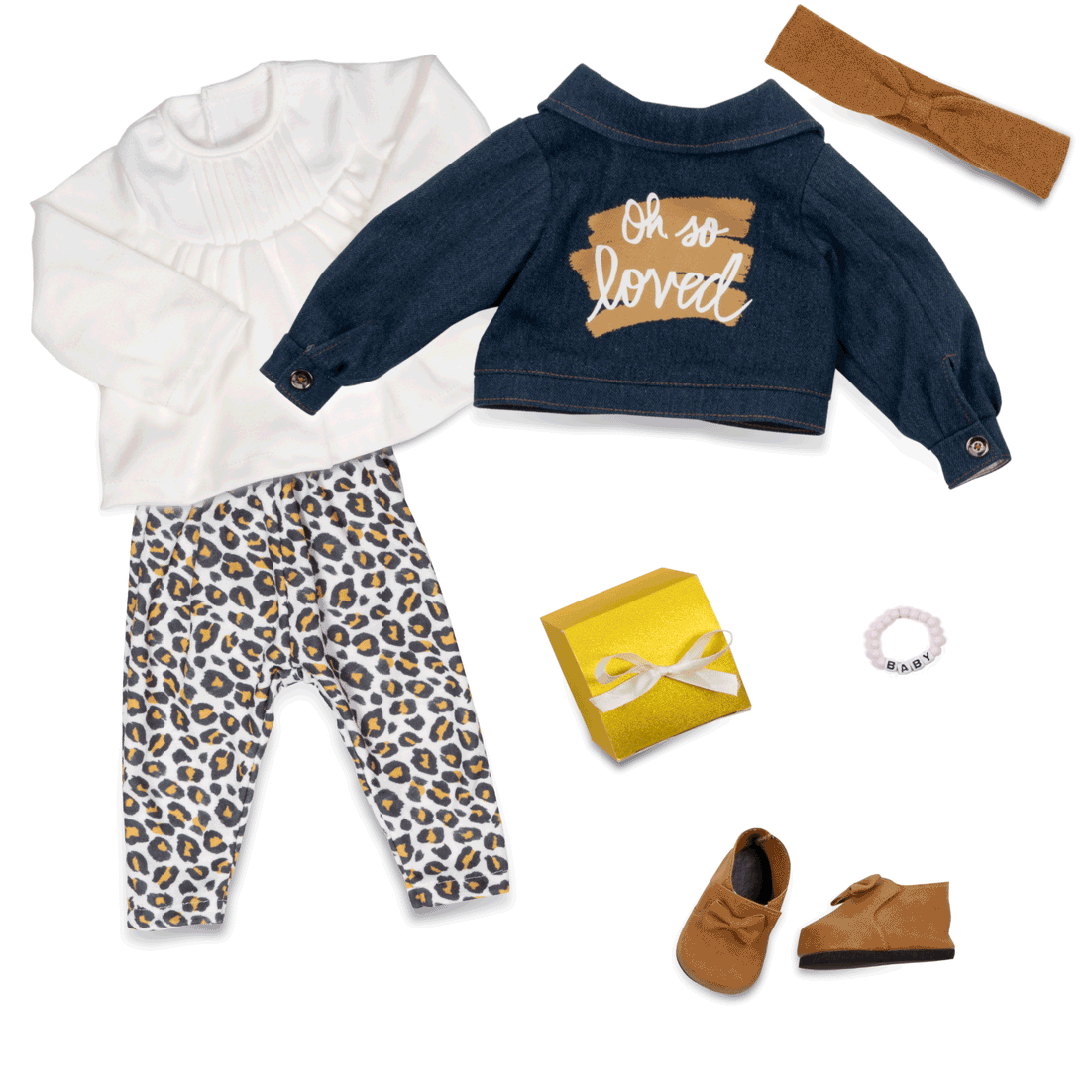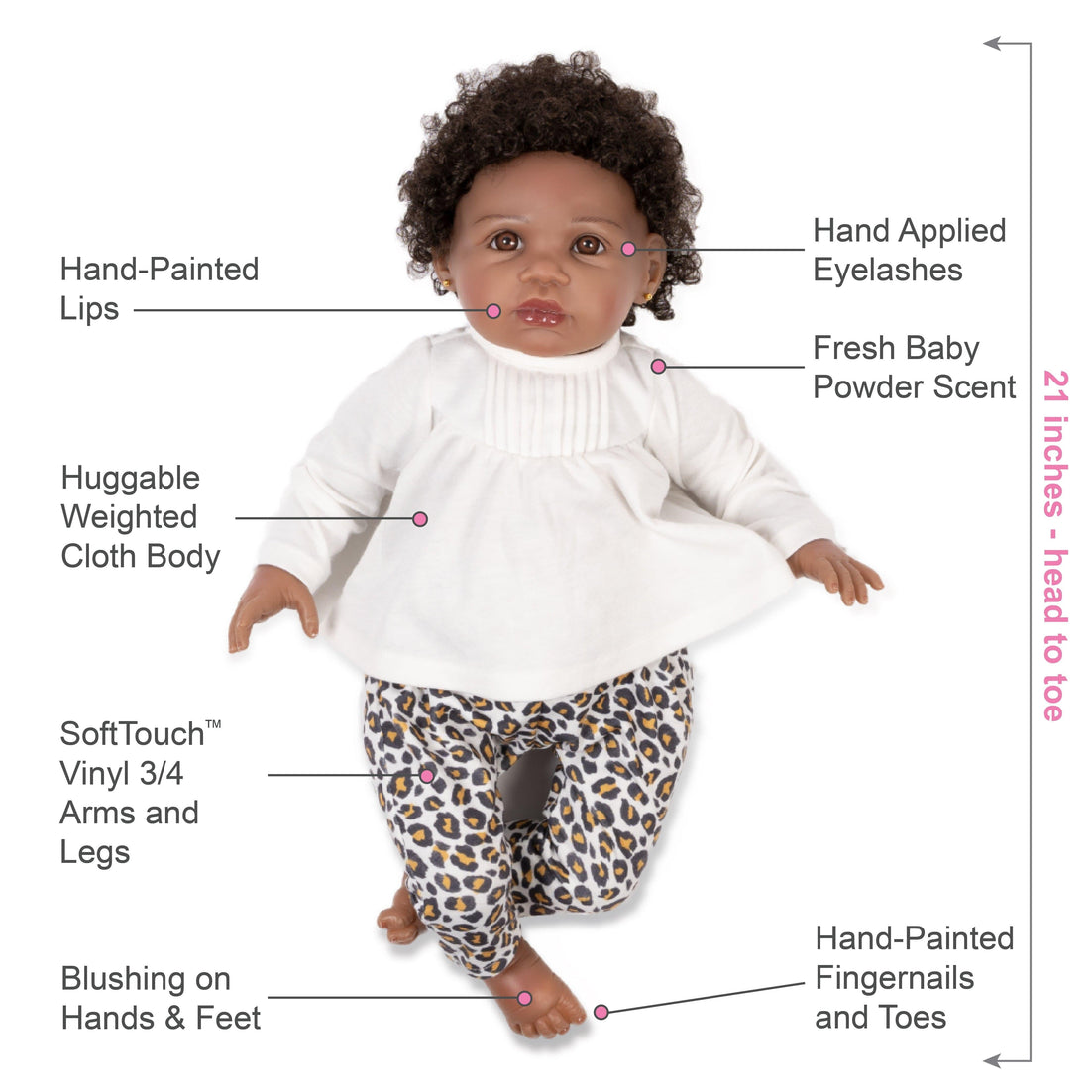 "/>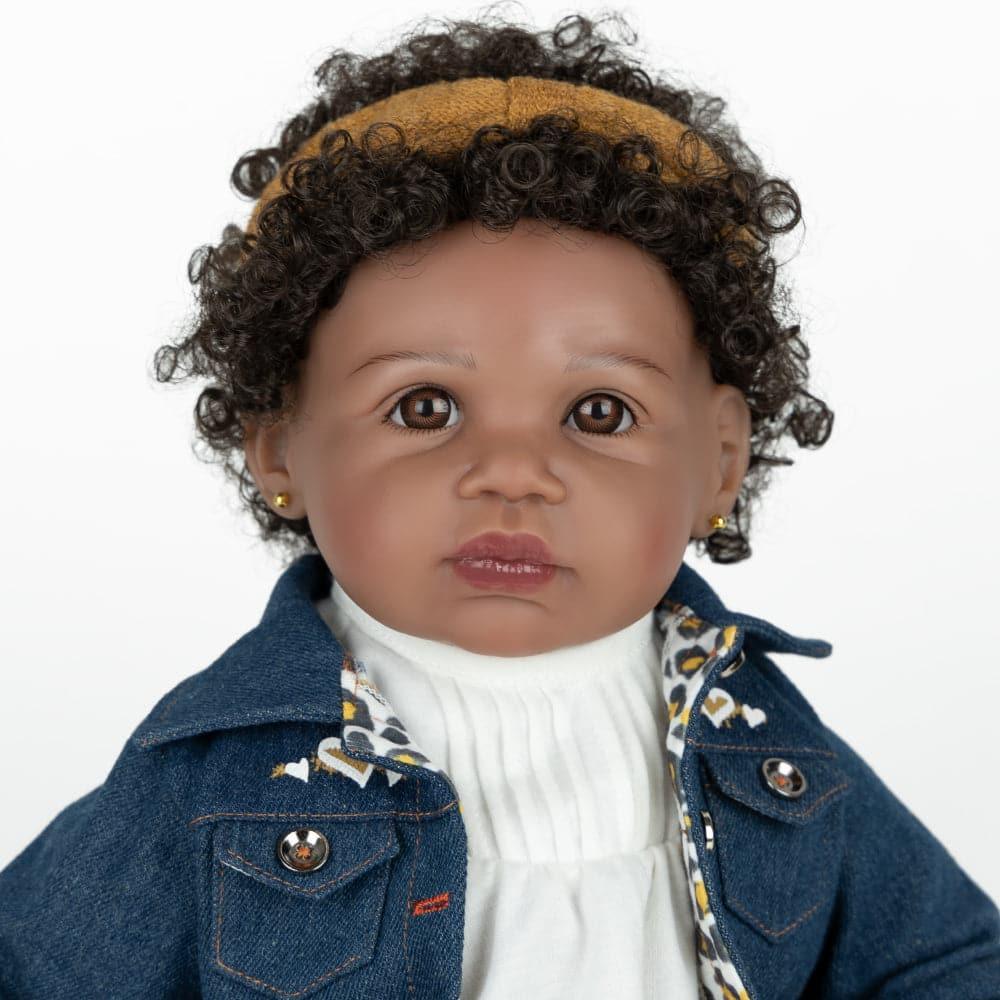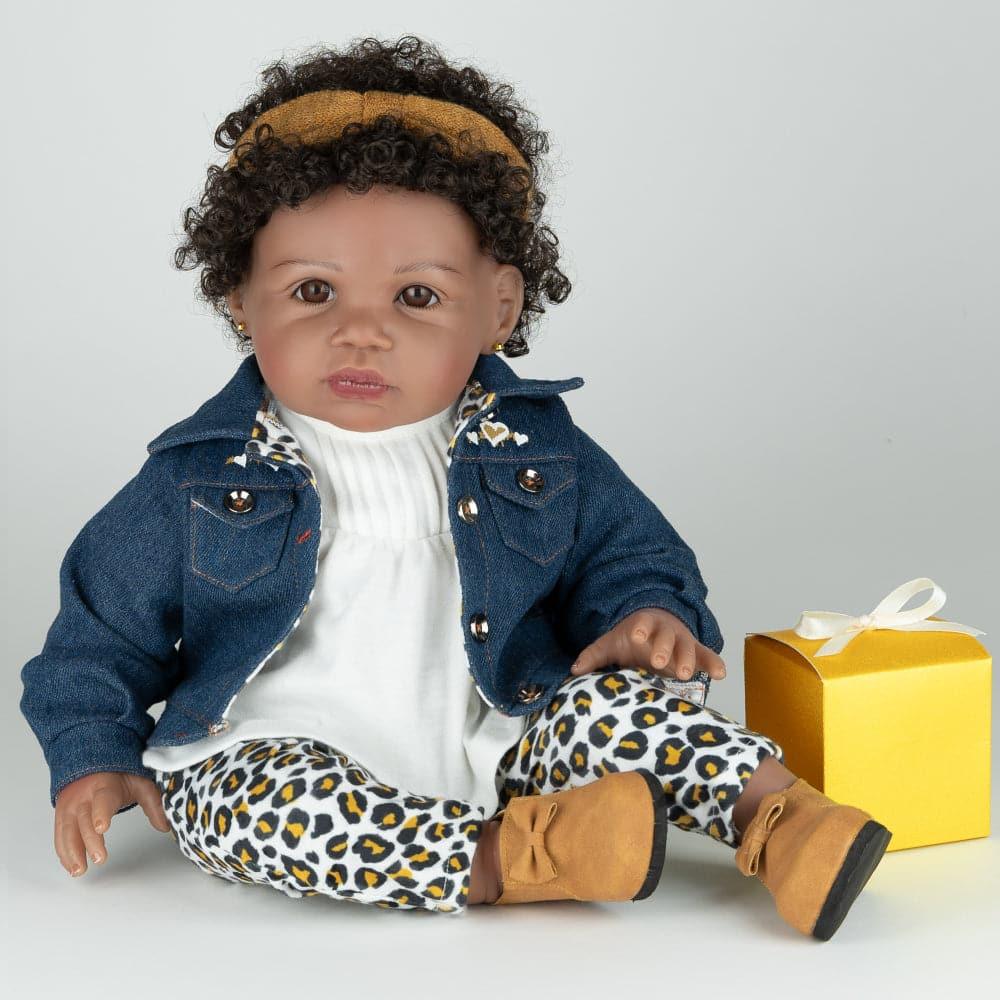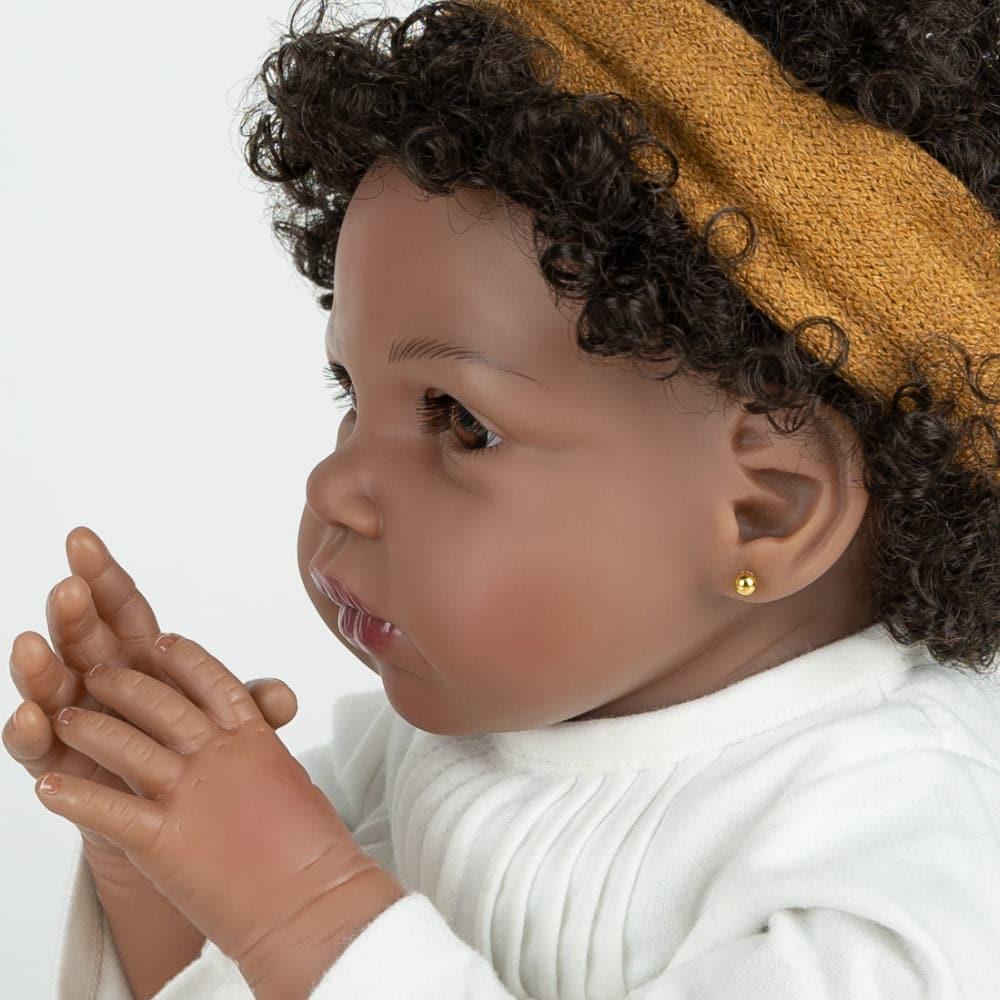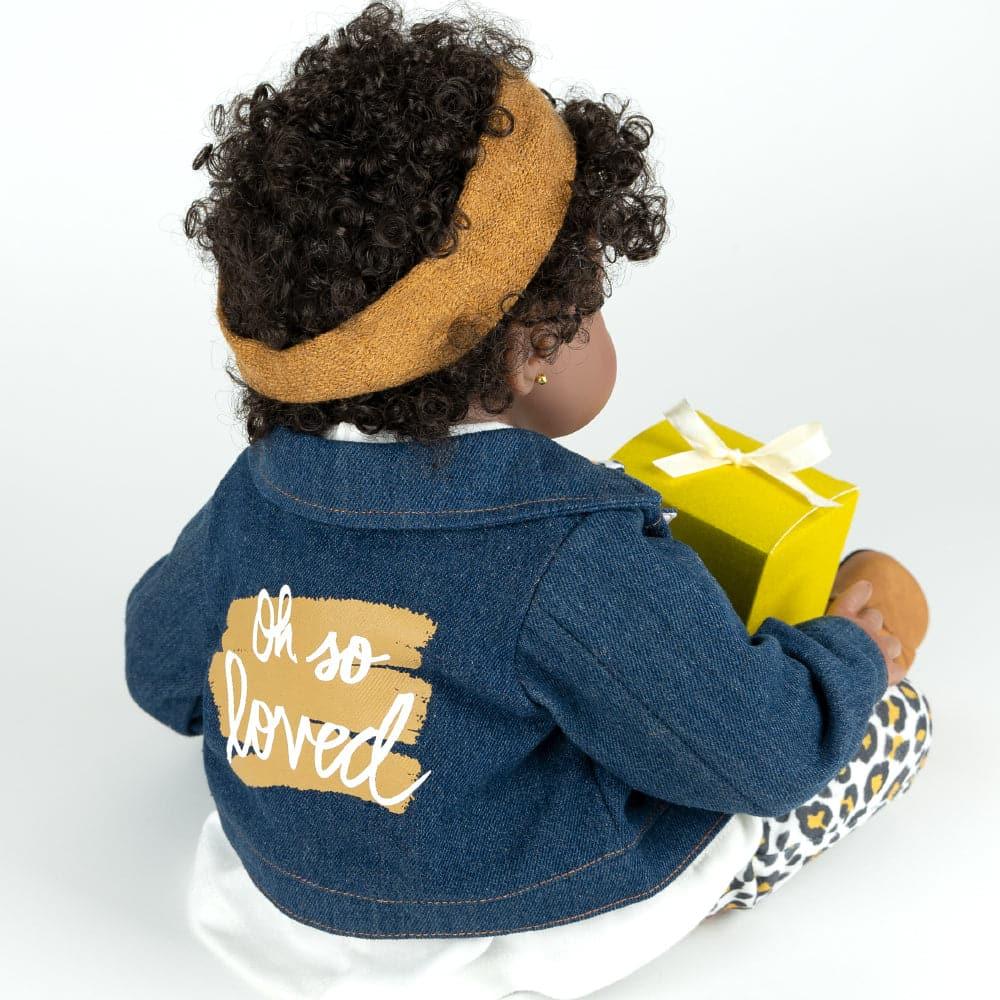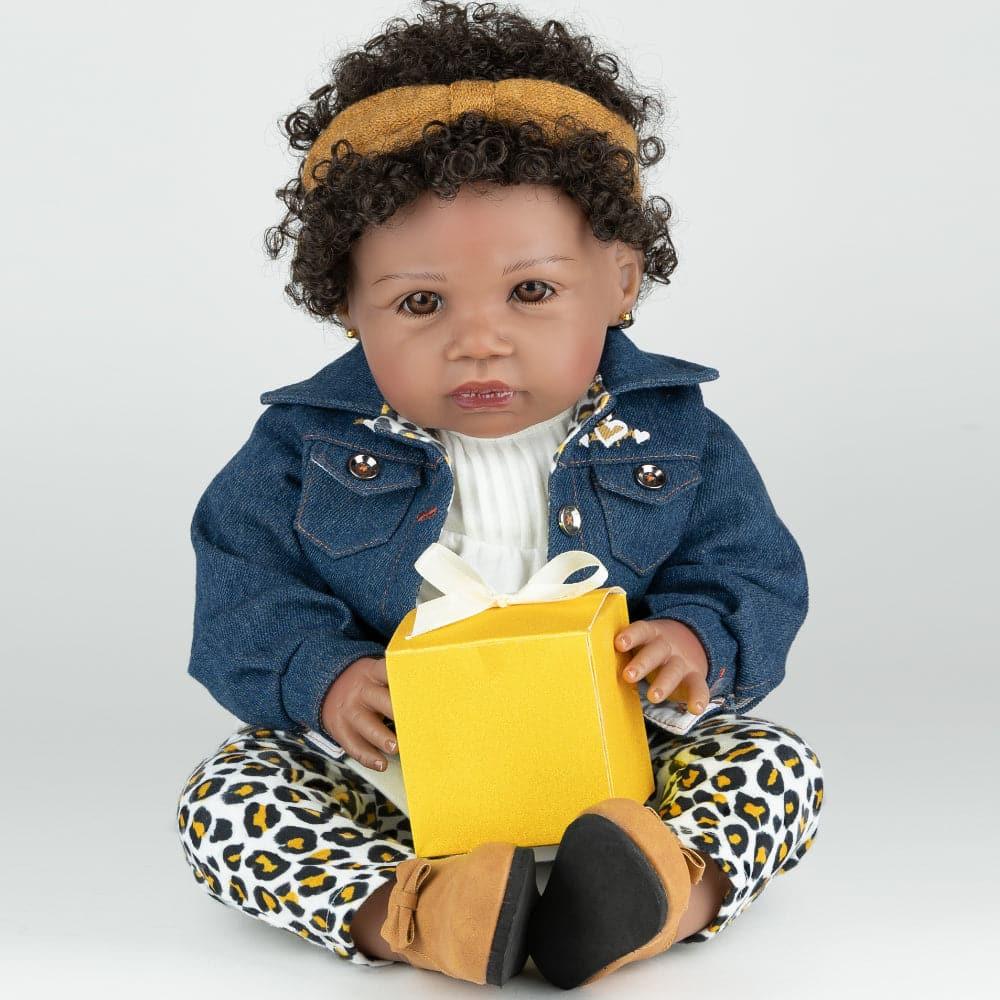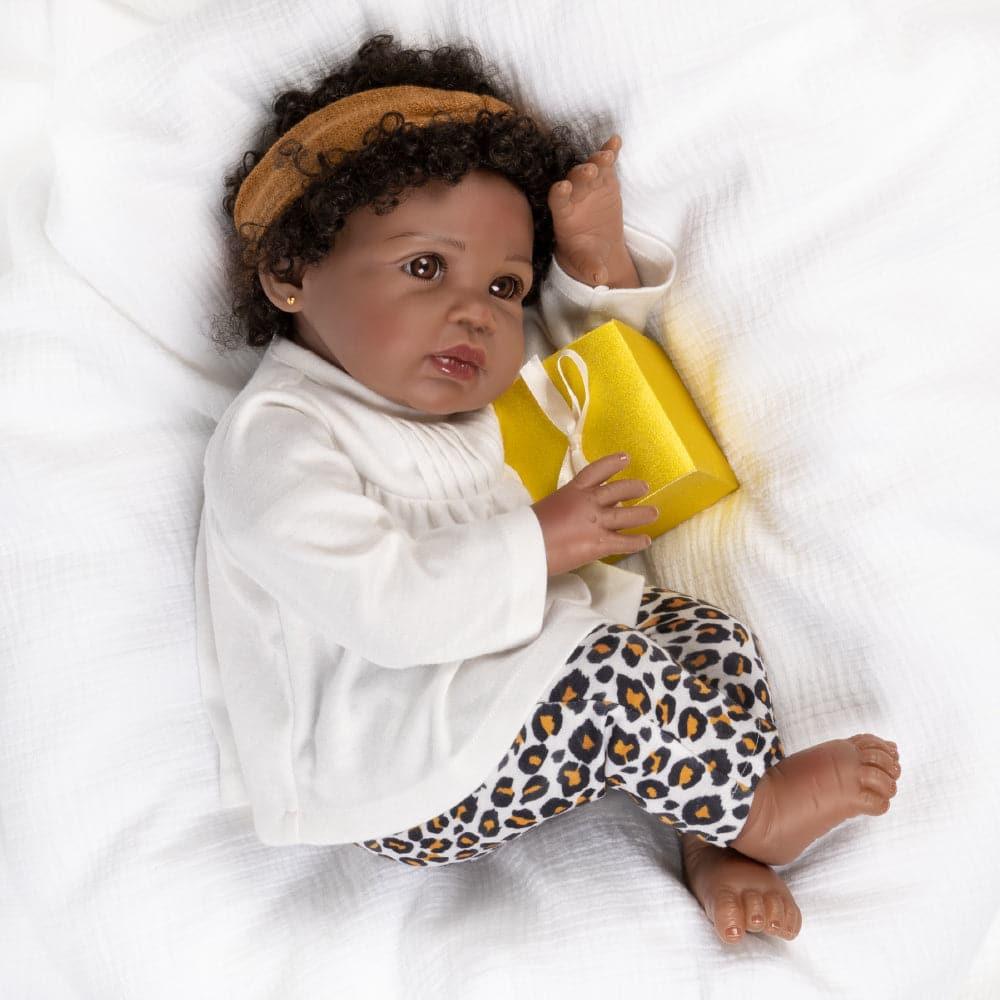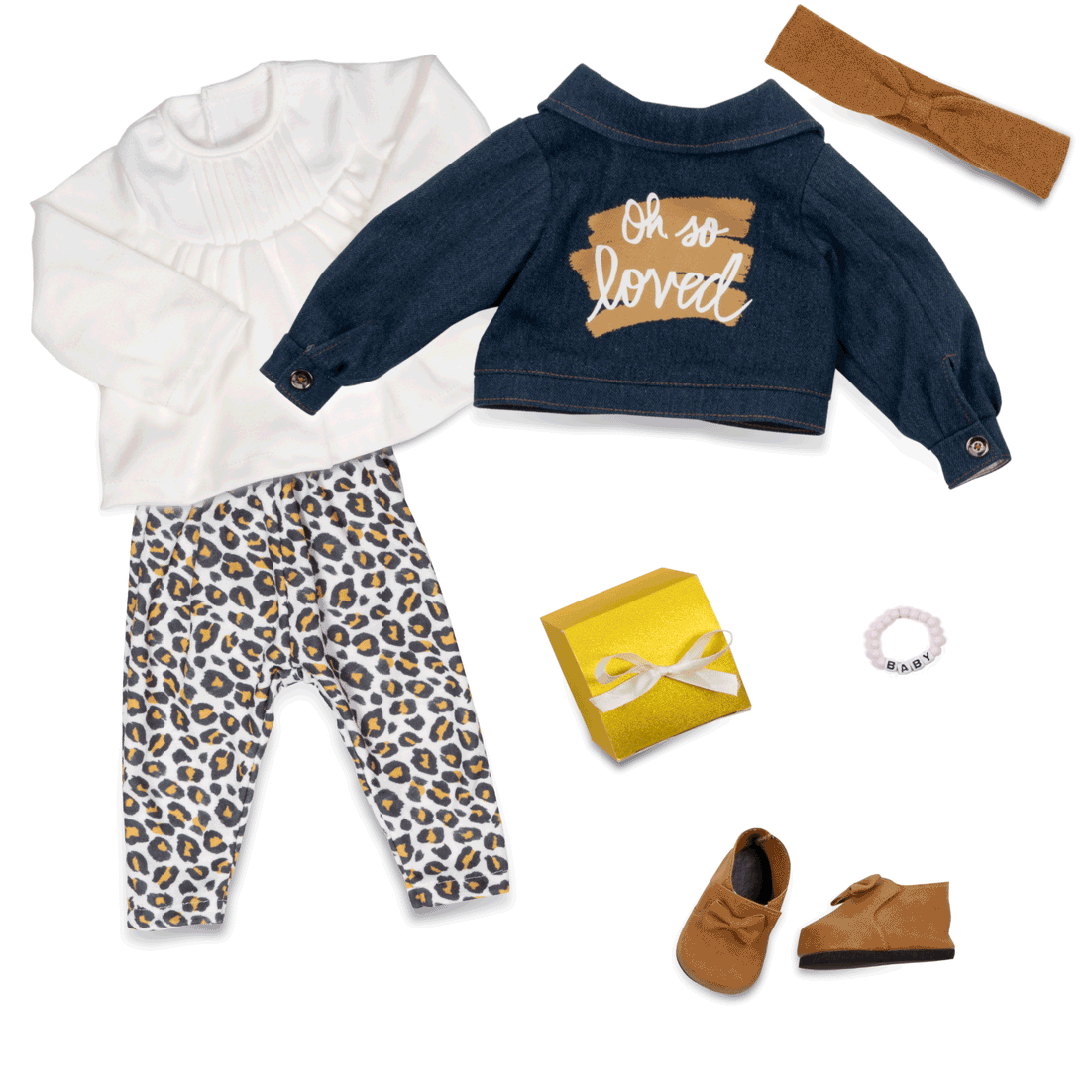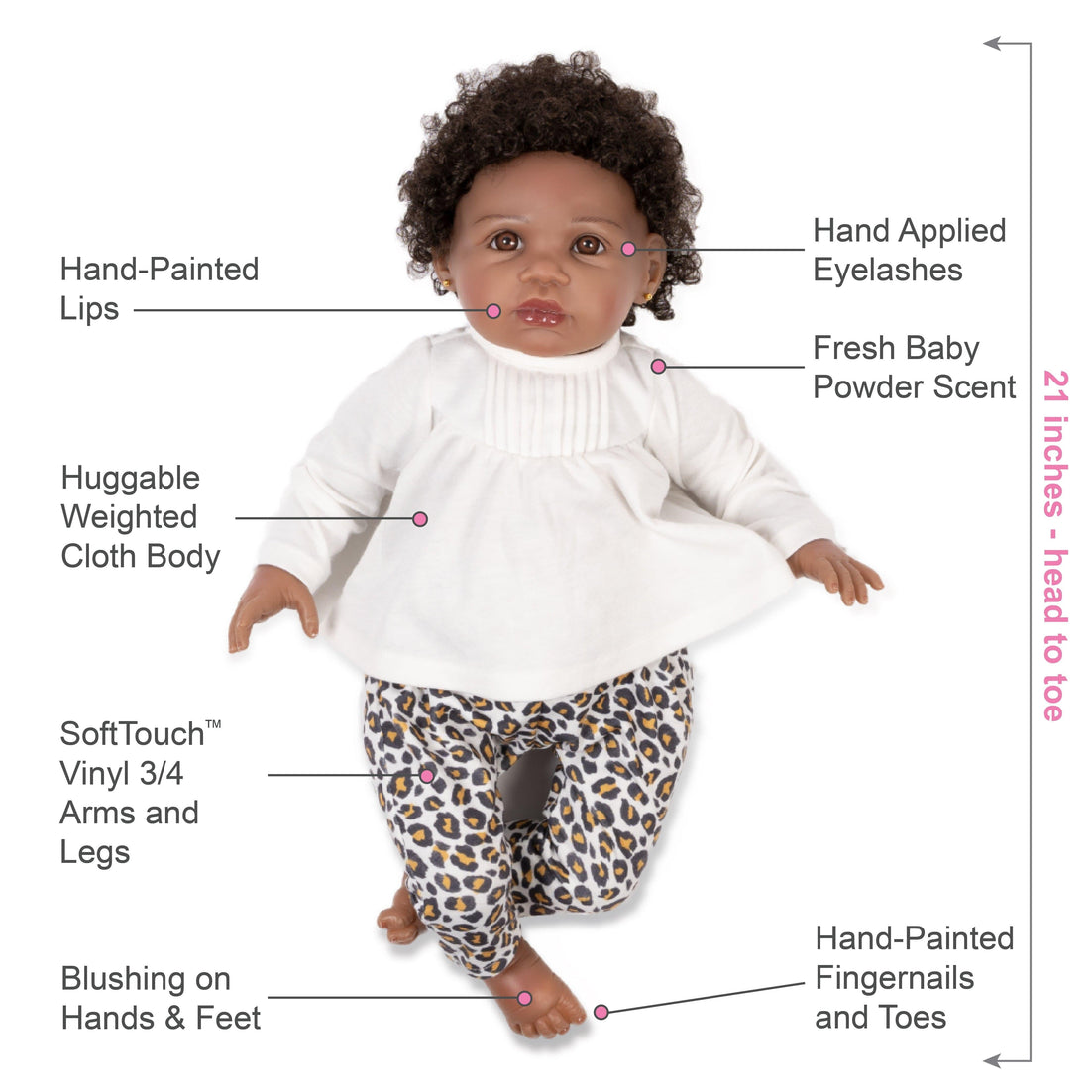 " width="100" height="100" loading="eager"/>
Surprise & Delight
⭐⭐⭐⭐⭐
Surprise and delight hair is very full and curly! Of all the babies that I have seen she is a top choice! I love the new body on her and that beautiful facial expression and big brown eyes. Surprise and delight is a cutie!! - Cheryl H.

I am so pleased with my purchase and glad I bought her before she was sold out. She looks like a real baby. She's a new addition to my other Paradise Galleries babies. I love her eyes and her hair it is so soft. Great job PG!! - Vona E.

Shes the most beautifuliest baby and so realistic. I was so glad to see her back in stock for she was the first paradise galleries doll I wanted. Thanks for your beautiful creation. She smell so good , she has the softest hair and those pretty brown eyes. My daughter says she looks like her baby pictures. I want to say WELL DONE TO THE ARTIST. - Latanya S.

What our customers say about us!
⭐⭐⭐⭐⭐
Perfect in every way! I have ordered approximately 10 dolls from Paradise galleries and haven't been disappointed yet. They are beautiful and now my daughter enjoys them with me. -Heather

I love the selection of dolls on PG website! There are so many ethnicities and varieties for every unique personality. Making an order is easy and simple! Their split-it payment plan makes the dolls more affordable for everyone, too. -Adri F.

I ordered my new dolls and received them quickly.... the dolls were packed with care as always.... I enjoy opening my dolls and am delighted by there craftsmanship... they are all made so well I fall in love instantly...your website is always so easy to manage... Thank you paradise galleries for an enjoyable shopping experience. -Sherry S.

It was so easy to order! And shipping was really fast. But most of all my daughter loves her new babies. They are very detailed & great quality. - Jessica A.