Meet Story Time
Rekindle your love for magical stories and fairy tales with our sweetest little storyteller, Story Time. ✨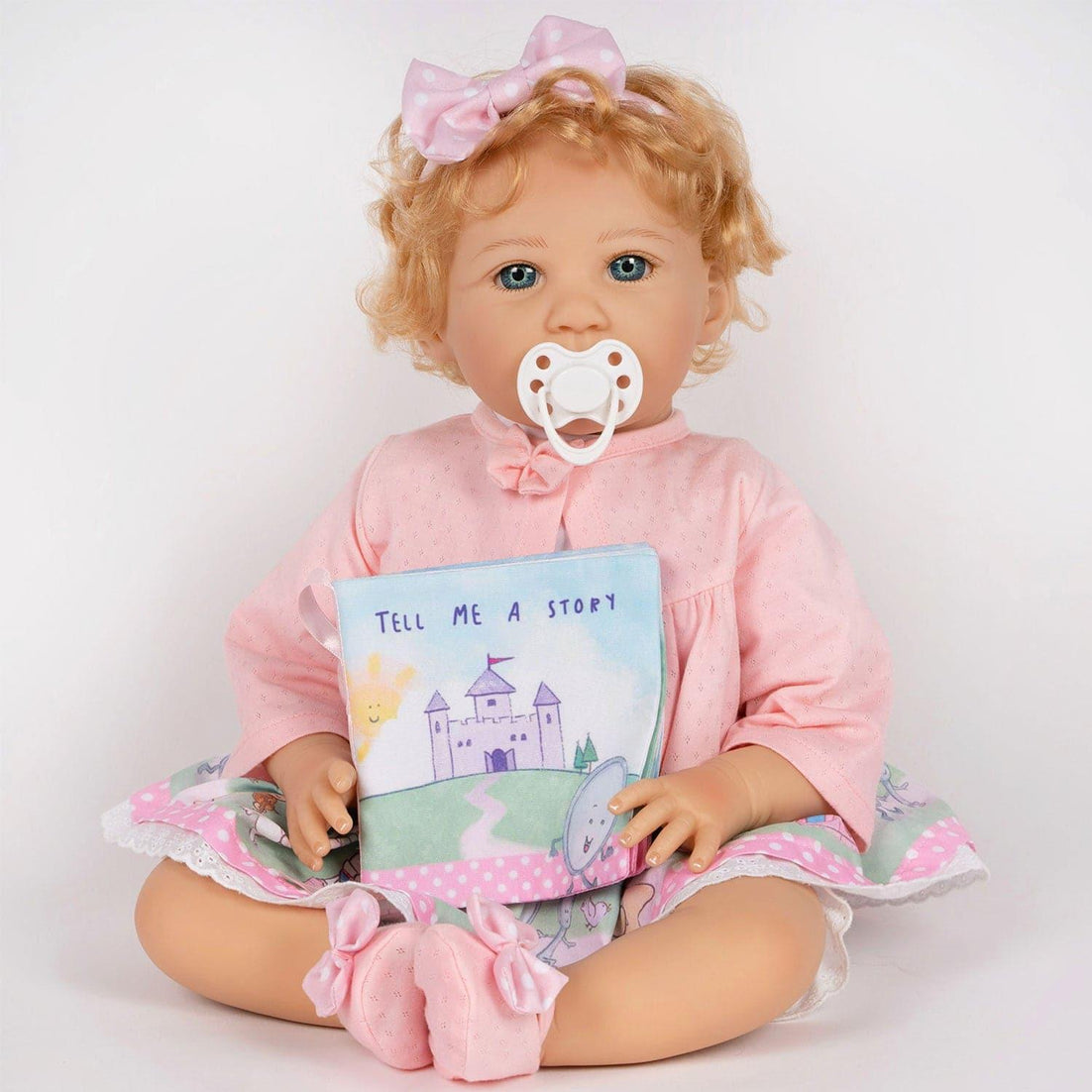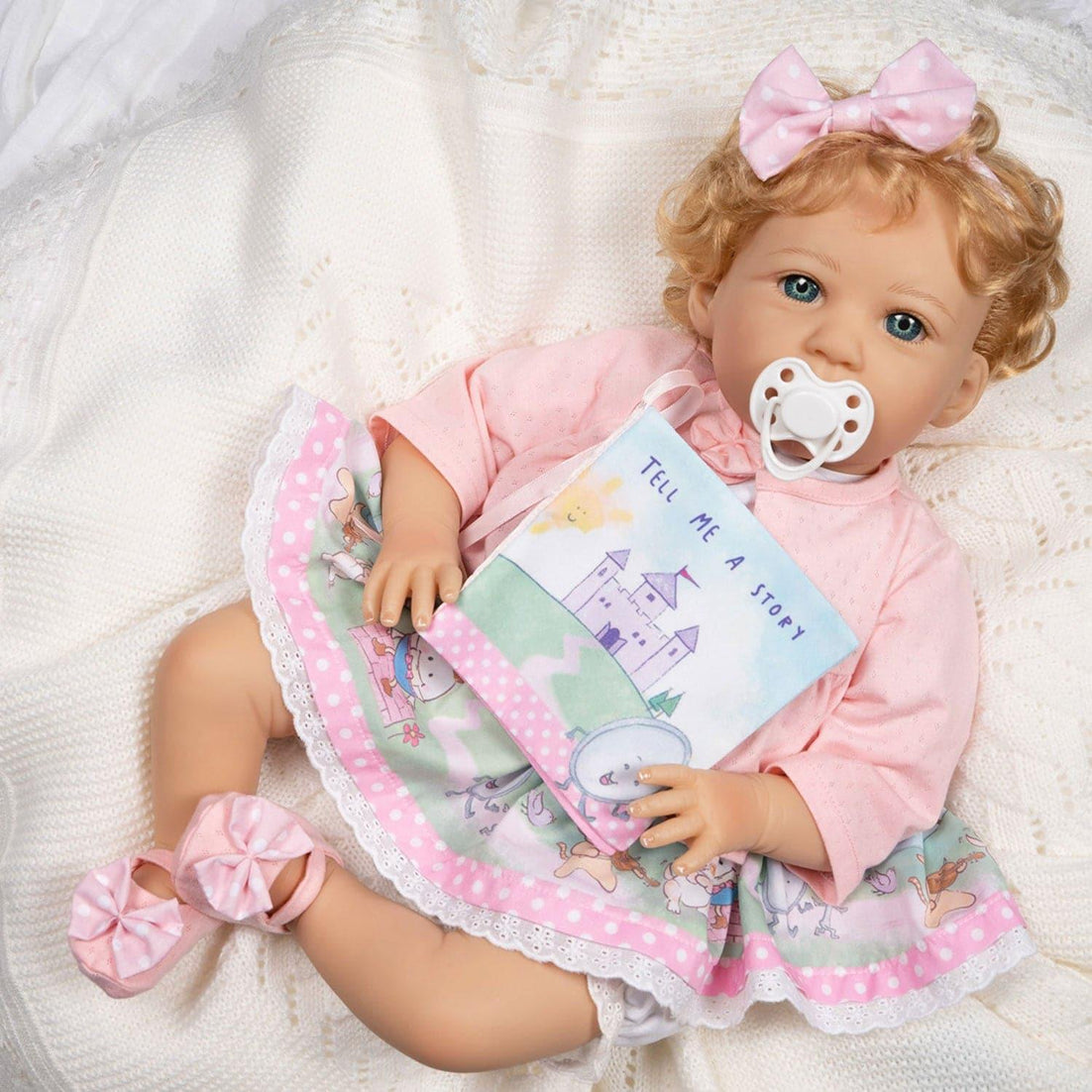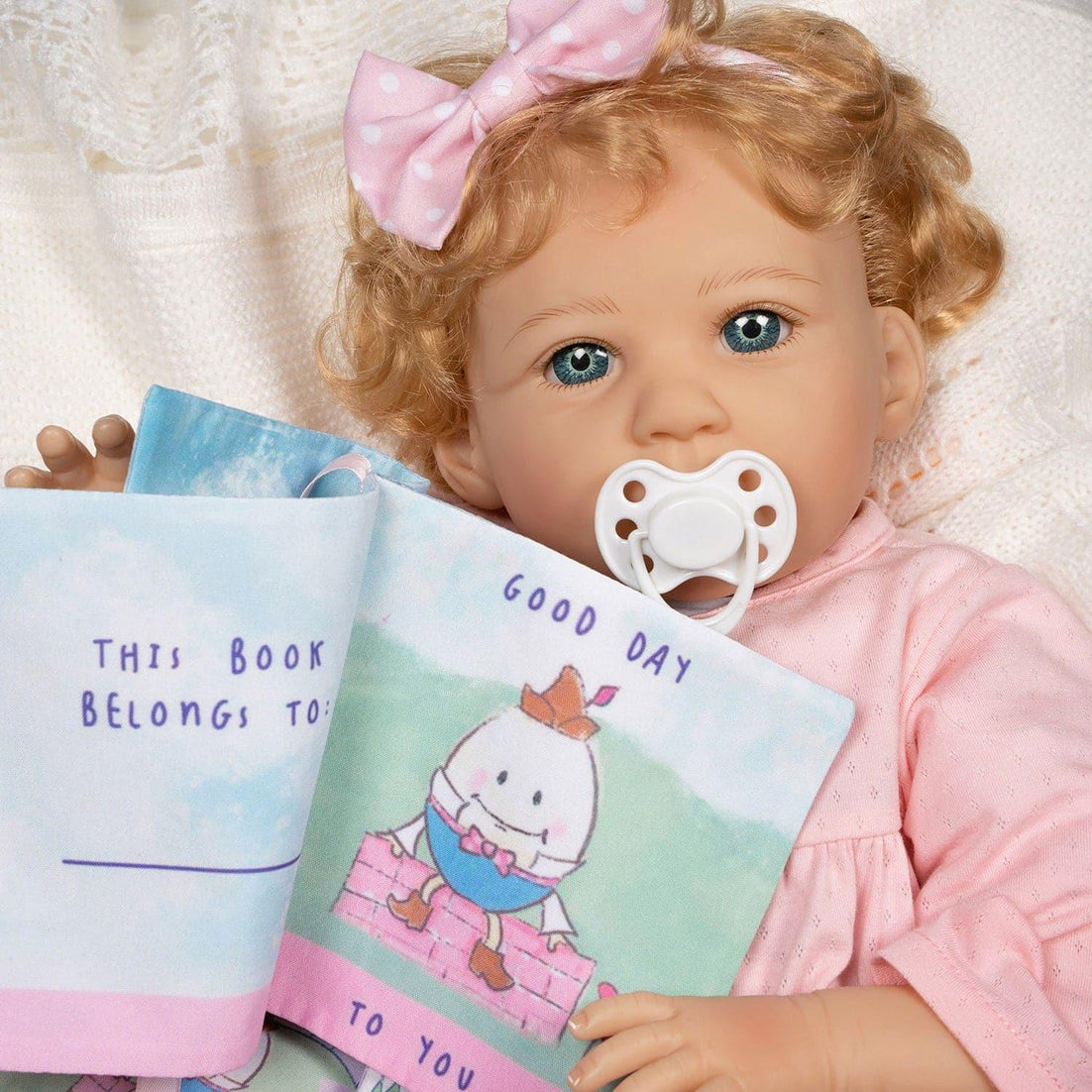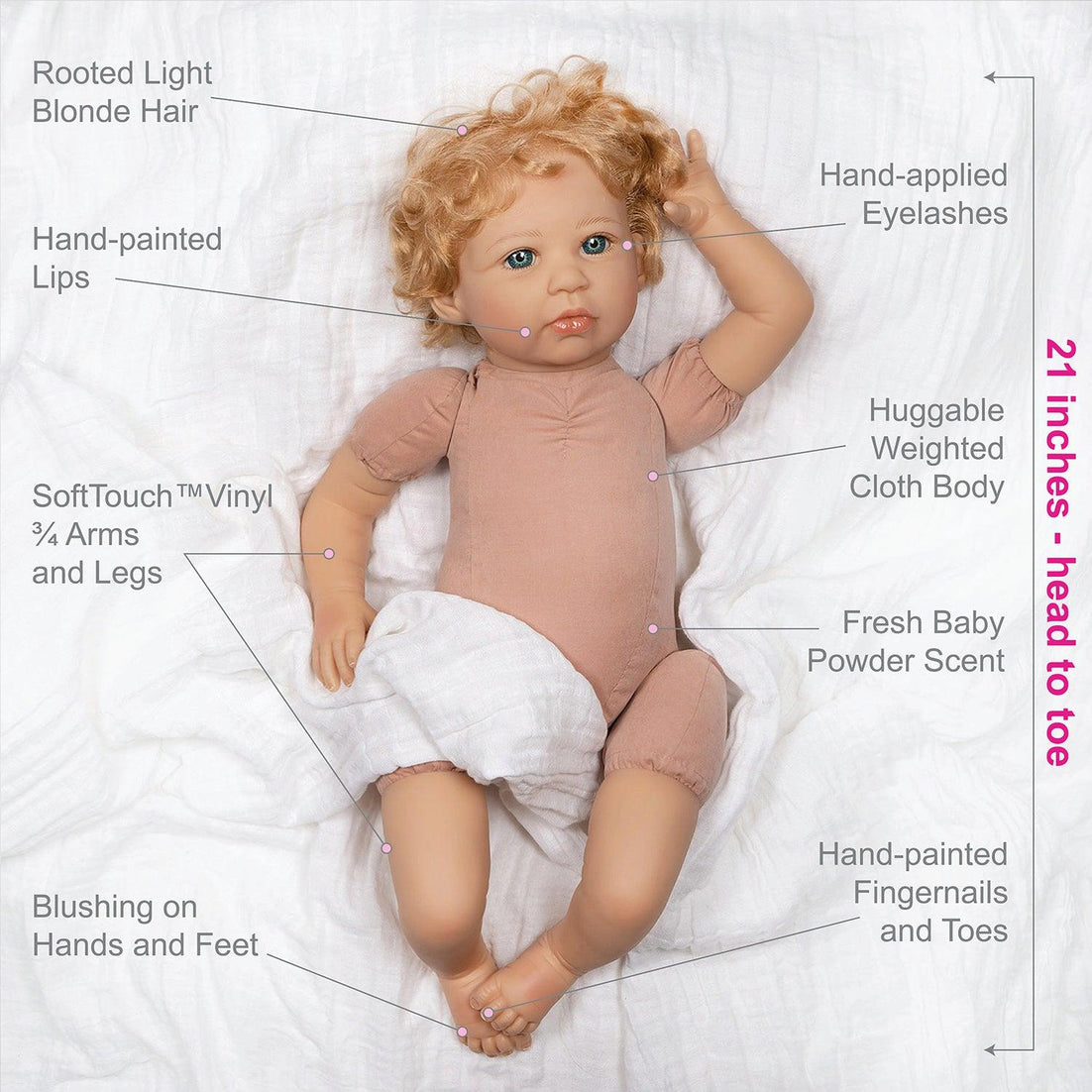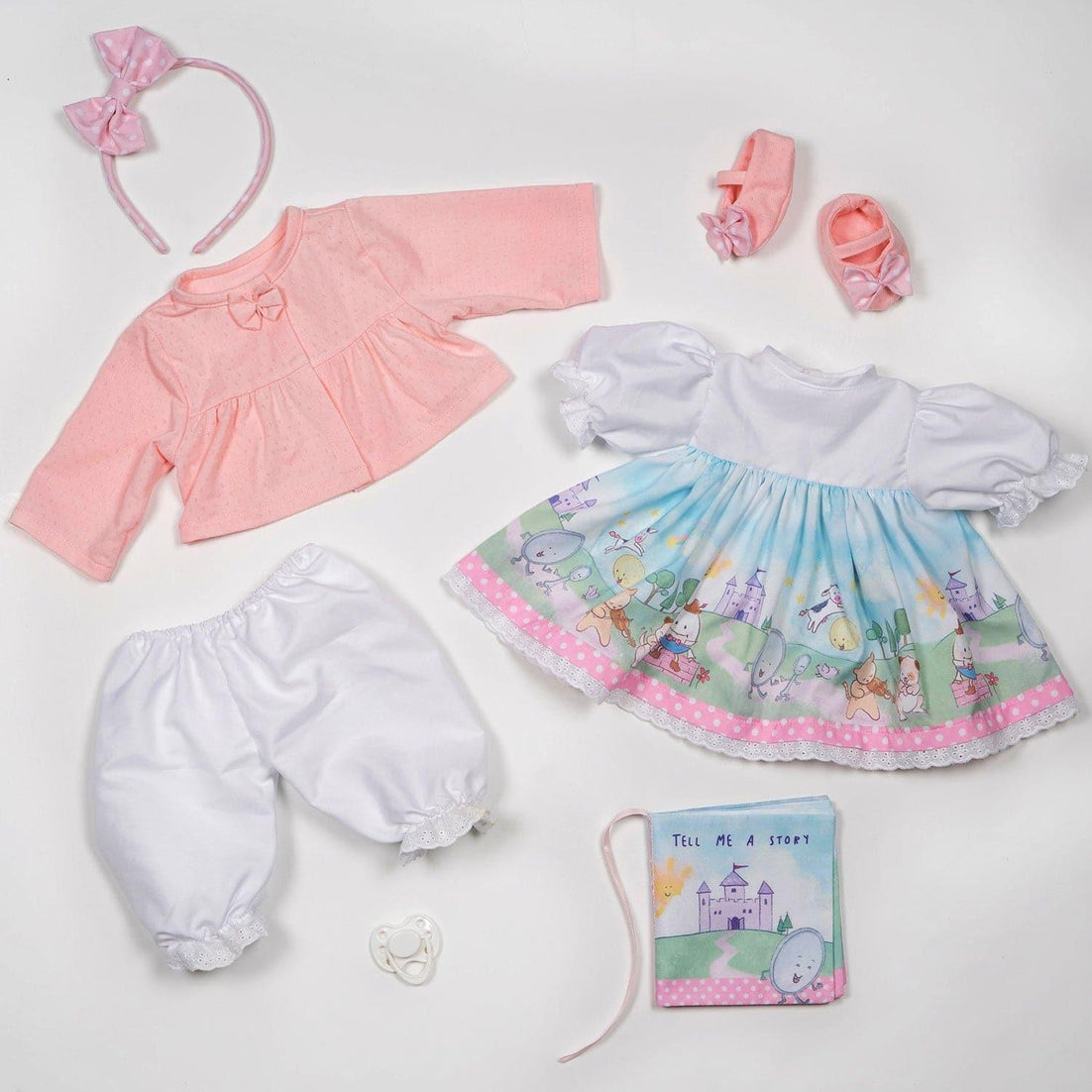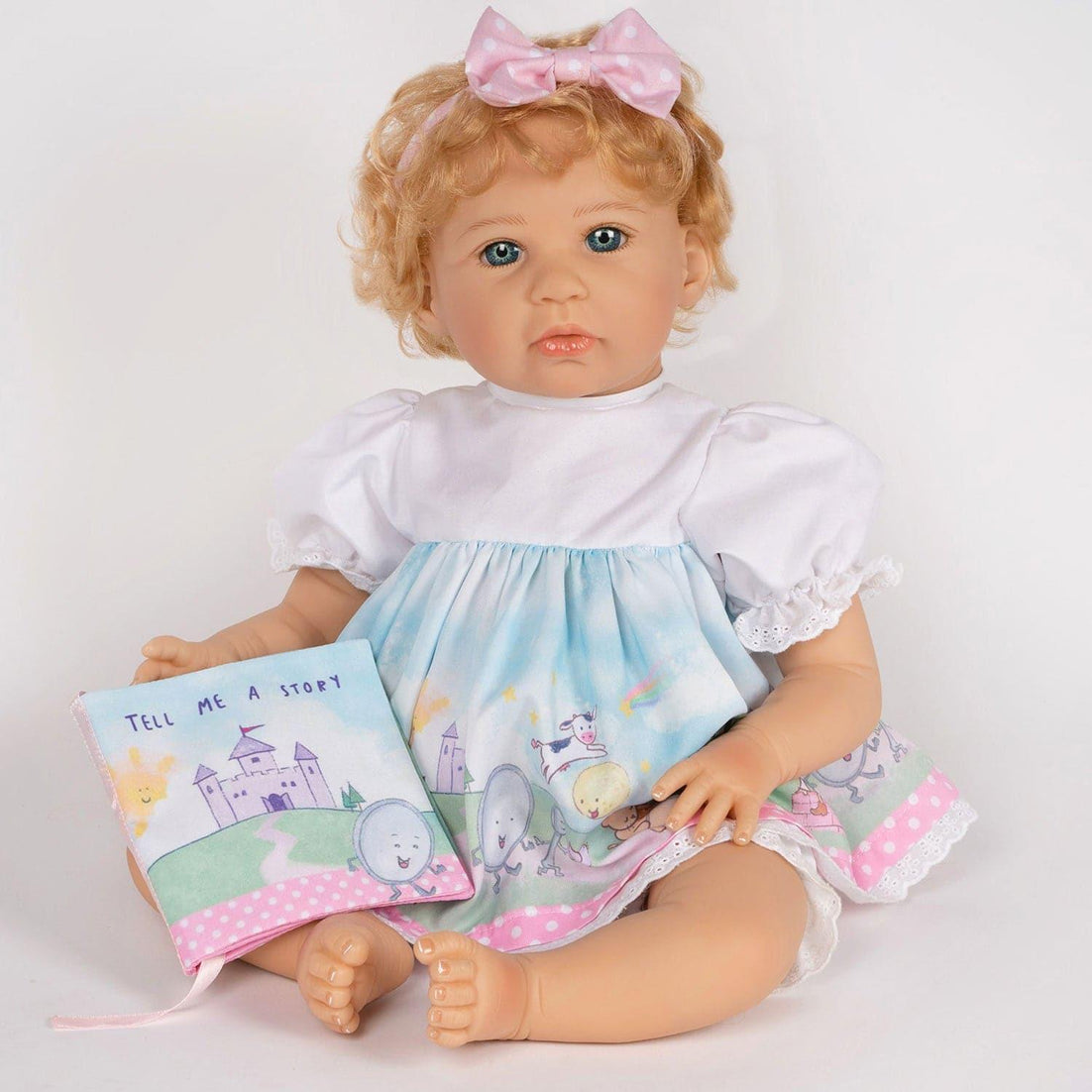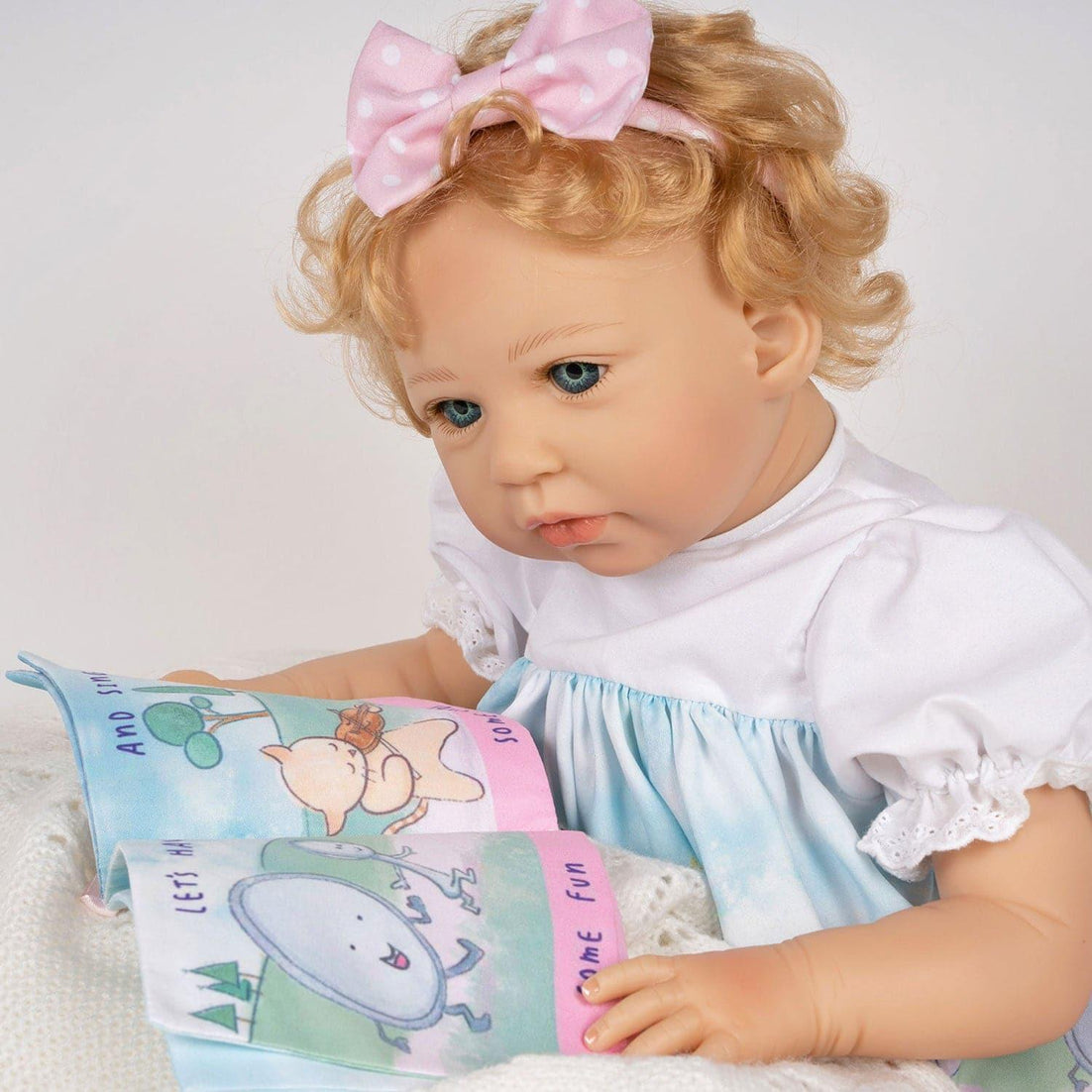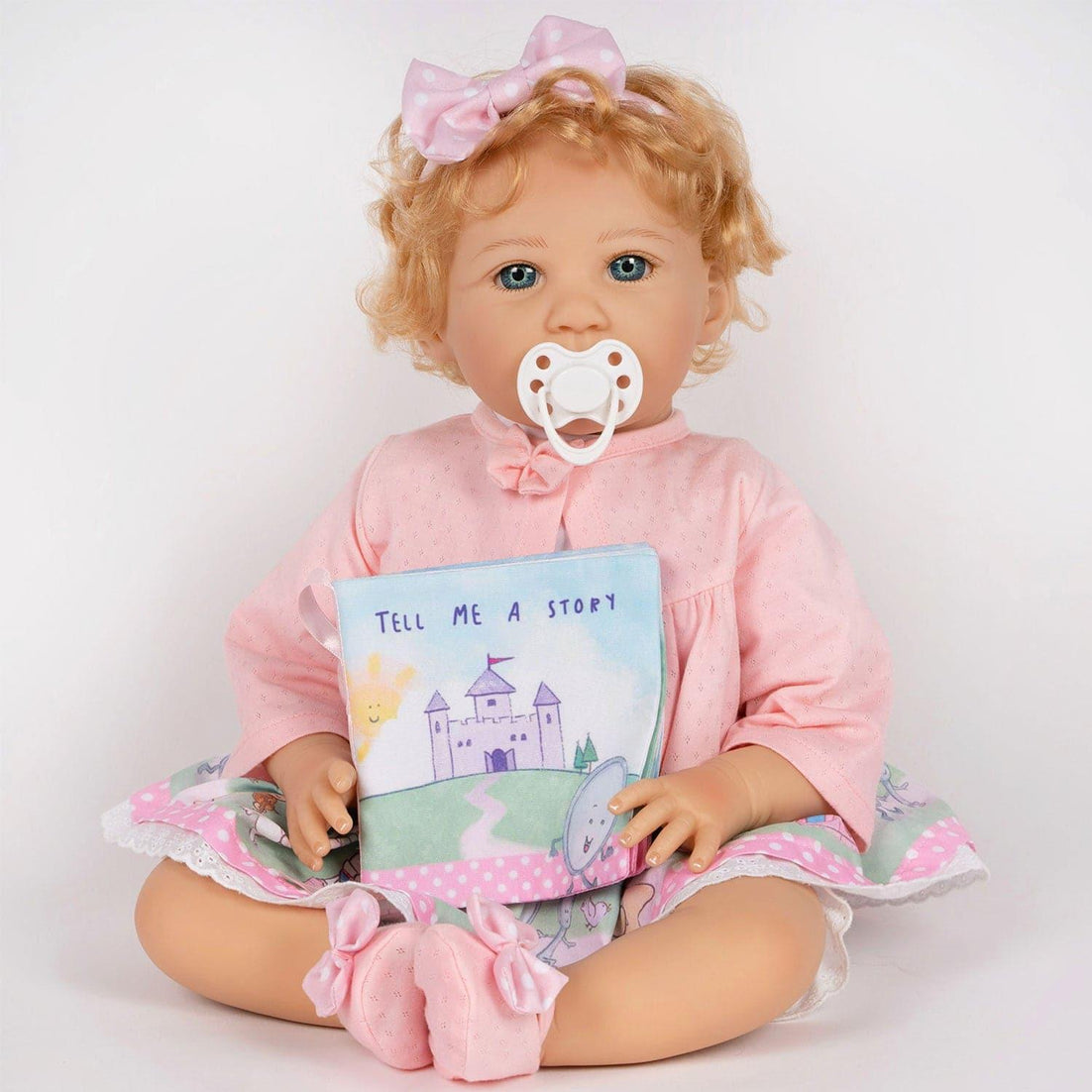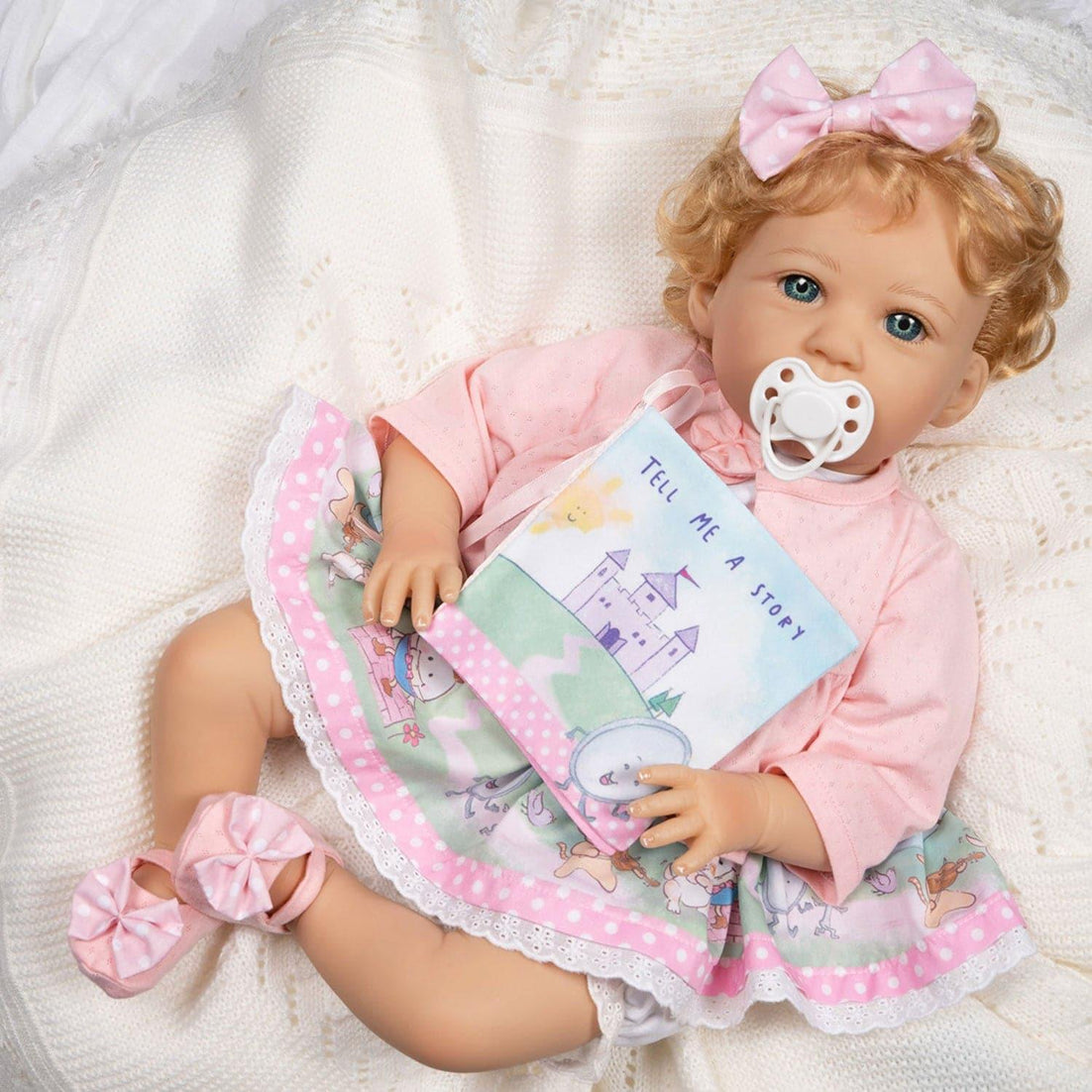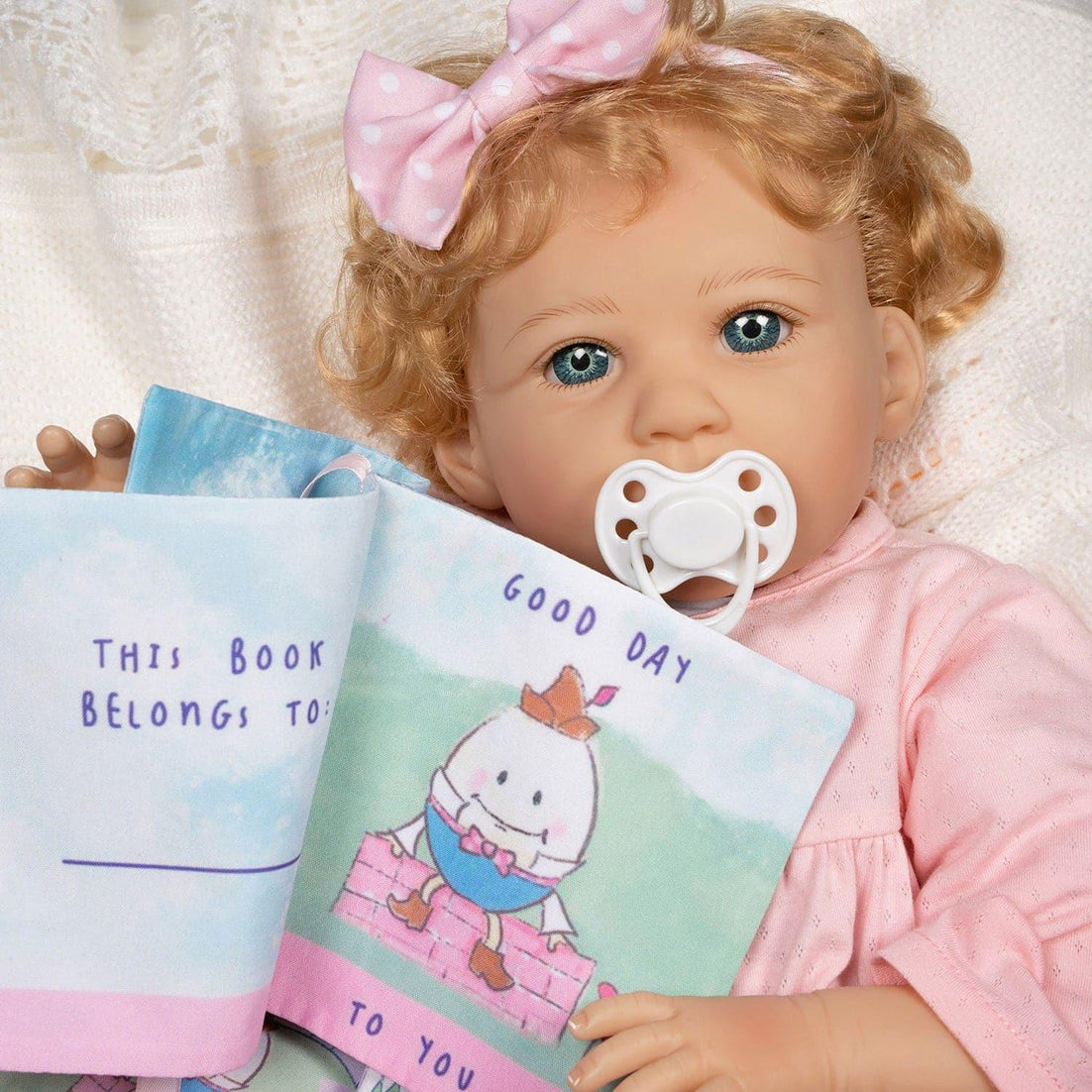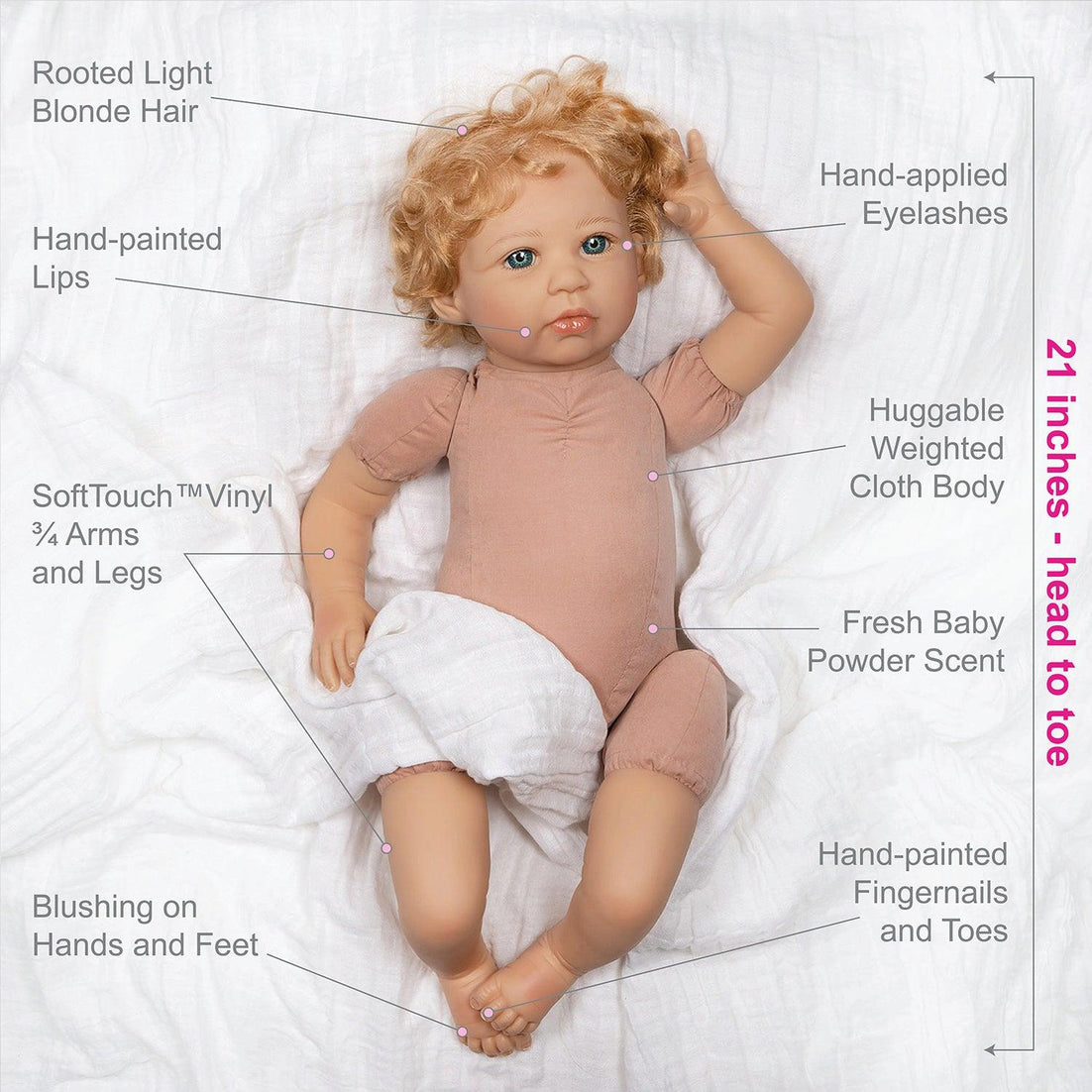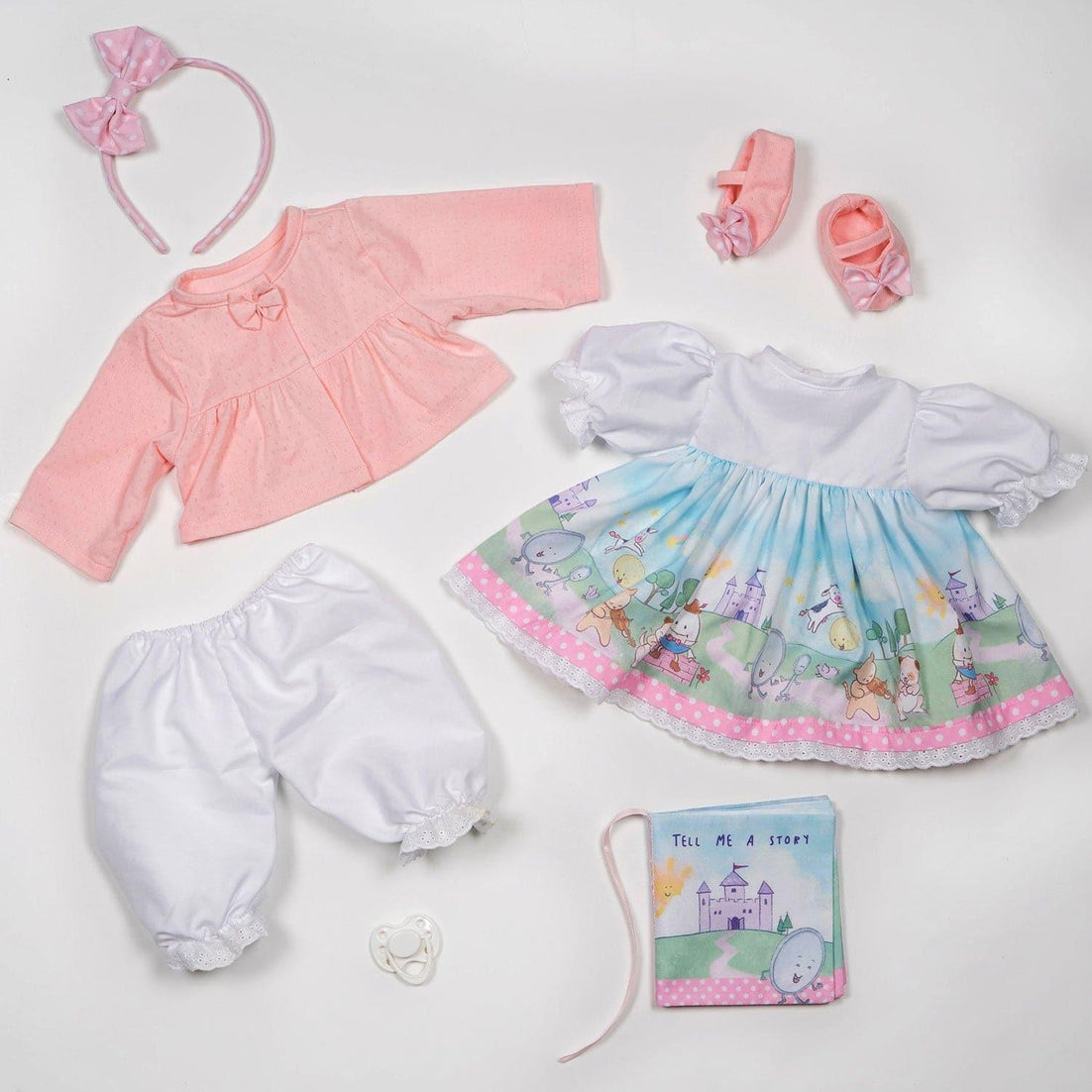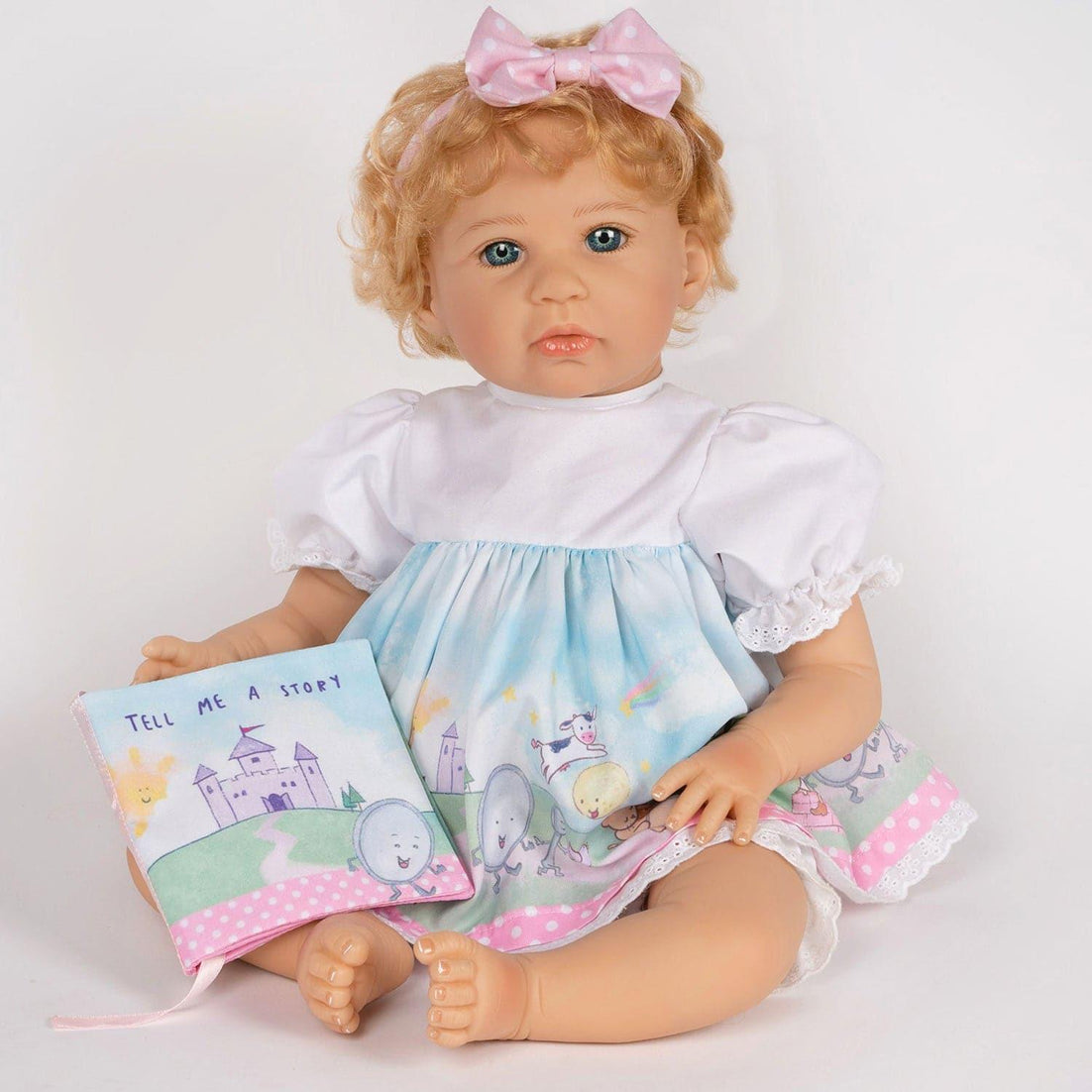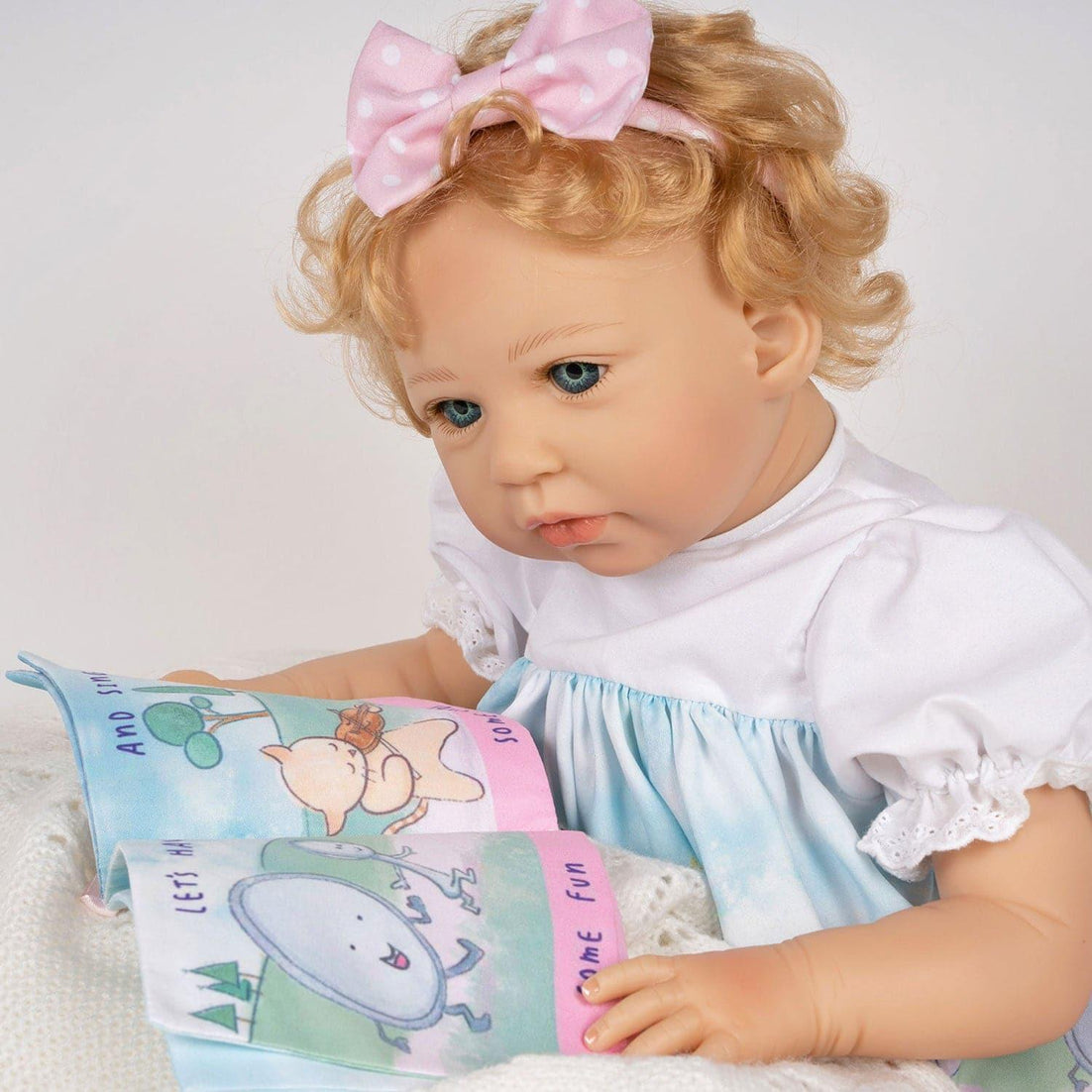 Once Upon a Time...
Once upon a time in the year 1991 in Sweden, a Storytelling Day was held. It gradually spread all over the globe until more and more people celebrate it. Marking the day of fun and words on every March 20th of the year, World Storytelling Day is celebrated globally with people around the world telling and listening to stories in their own languages on the same day.
Story Time is inspired by storytellers around the world. She has beautiful curly light blonde hair and blue eyes that sparkle in delight while listening to stories of adventures. She is wonderfully and creatively sculpted by world-renowned doll artist Jannie de Lange. And just like our favorite classic fairy tales, this 21-inch realistic toddler girl doll is crafted from our premium-quality vinyl that guarantees lasting love that can be passed on through generations.
Story Time with her lovely fabric story book
Happy Ever After
Story Time is ready to find her happy ever after with you! She comes wearing a white puff sleeve dress with skirt printed with fairytale characters, white bloomers, pink jacket to keep her warm, a pink polka dotted bow headband, pink shoes and her own 5"x5" fabric story book entitled, "Tell Me a Story". Read it with her as she sleeps in your loving arms with her white magnetic pacifier.
StoryTime's complete ensemble
The print of her dress featuring classic fairytale characters
Immerse yourself in the magic of captivating tales with Story Time. Take her home today!
Meet the Doll Artist Behind This Doll
Jannie de Lange
Jannie's passions for dolls started during a childhood visit to a doll show that exposed her to the world of hand sculpted dolls. On her return, she immediately enrolled in a sculpting class and hasn't looked back since! Sculpting her own dolls since 1994, Jannie quickly developed her own style and has been nominated for an array of awards, including the Vinyl-doll Nischi at Paradise Galleries for the Dolls Award of Excellence in 2010.
Shop Jannie's Doll Collection