Spring Beauties Gift Guide
Celebrate the start of Spring 🌼 with fresh blooms from the Paradise Galleries Garden 💕. This season is best enjoyed with a realistic doll to carry and cuddle as we prepare for an even better, warmer weather. Take a look at our Spring Beauties Shopping Gift Guide and pick the right one for you!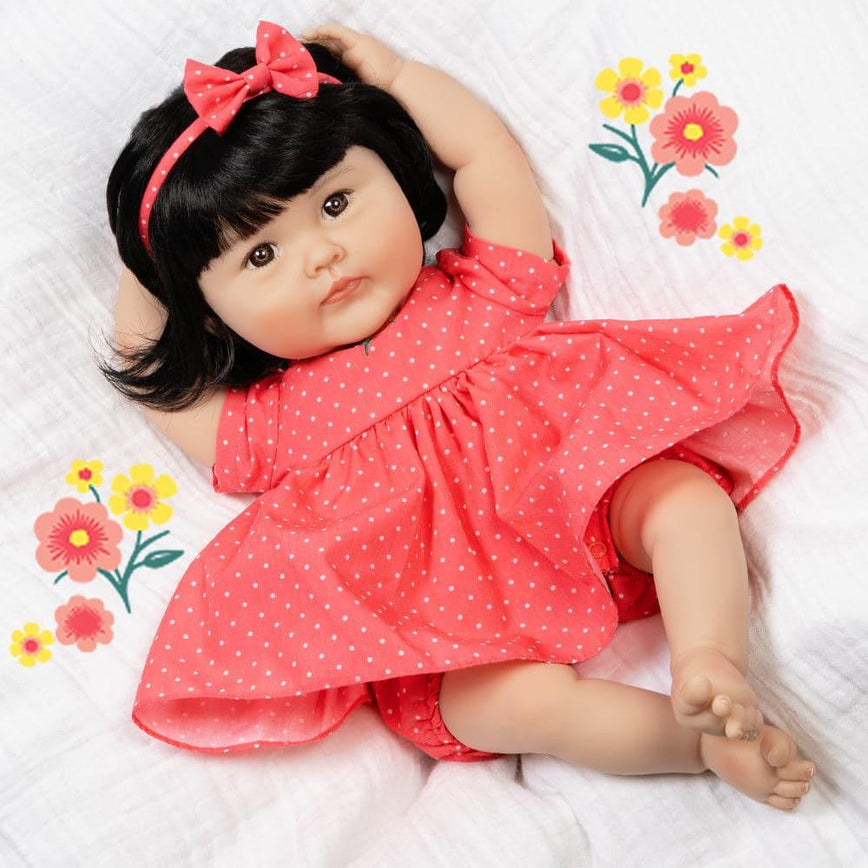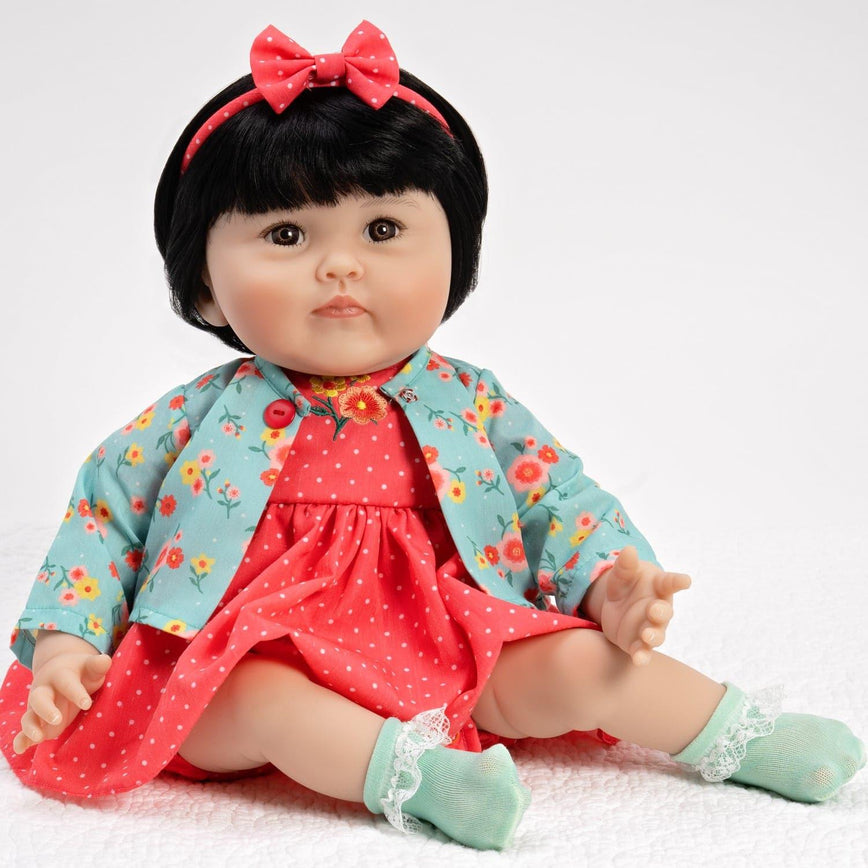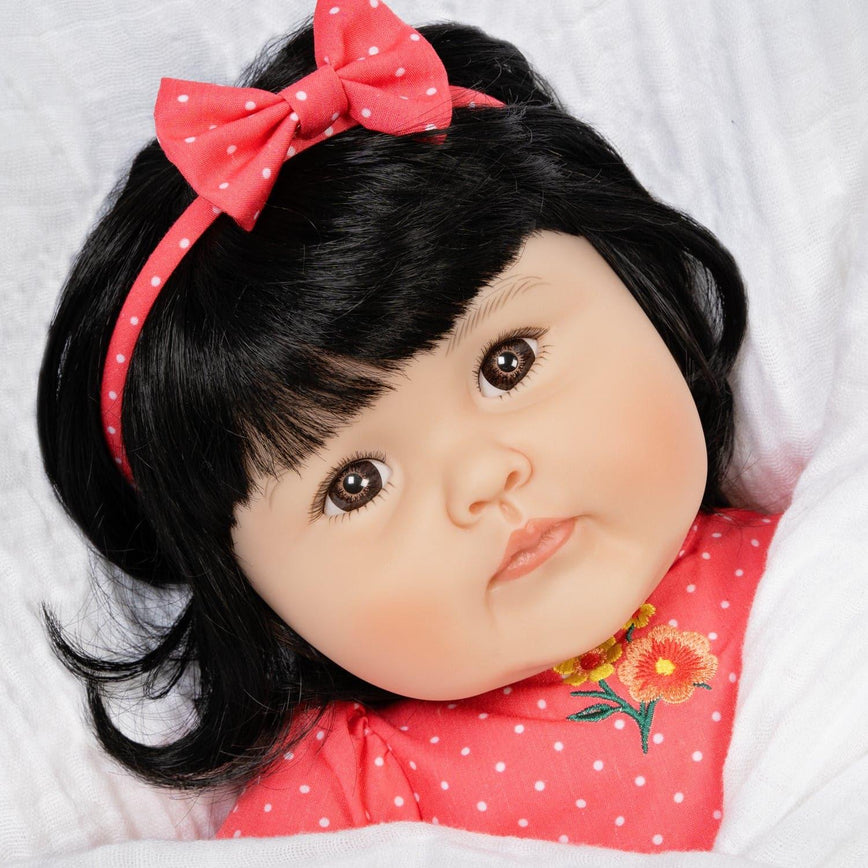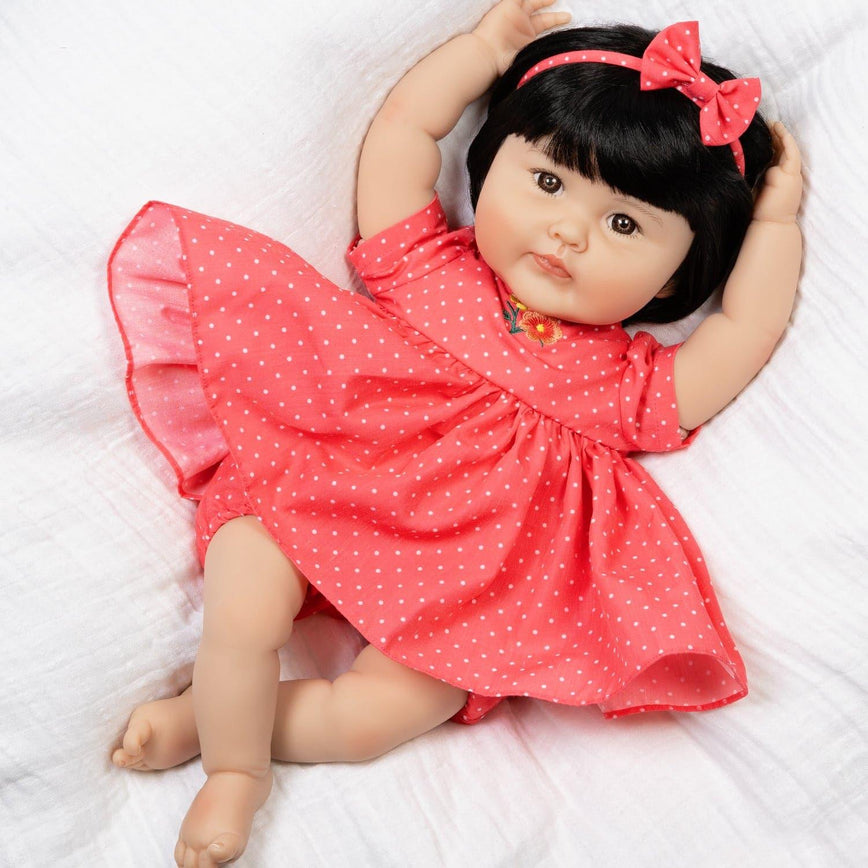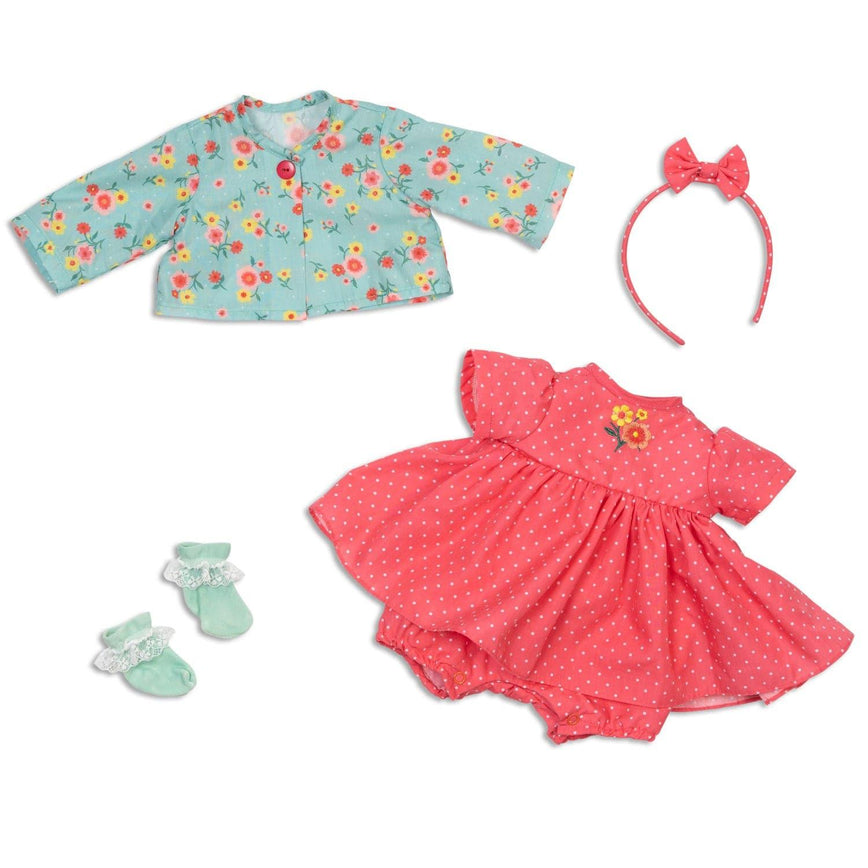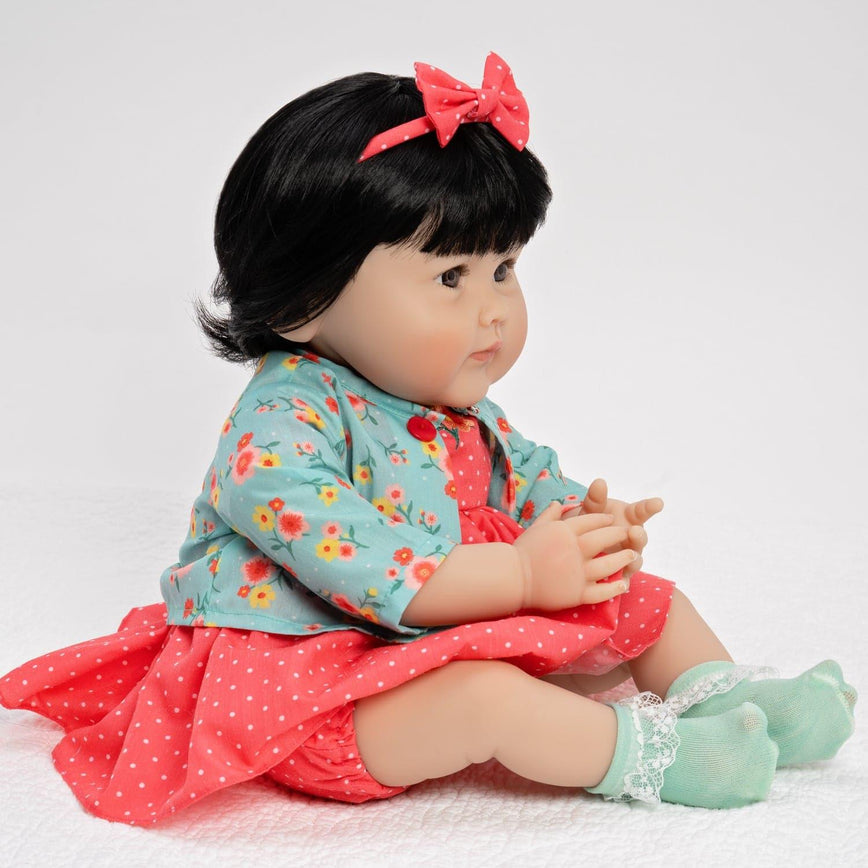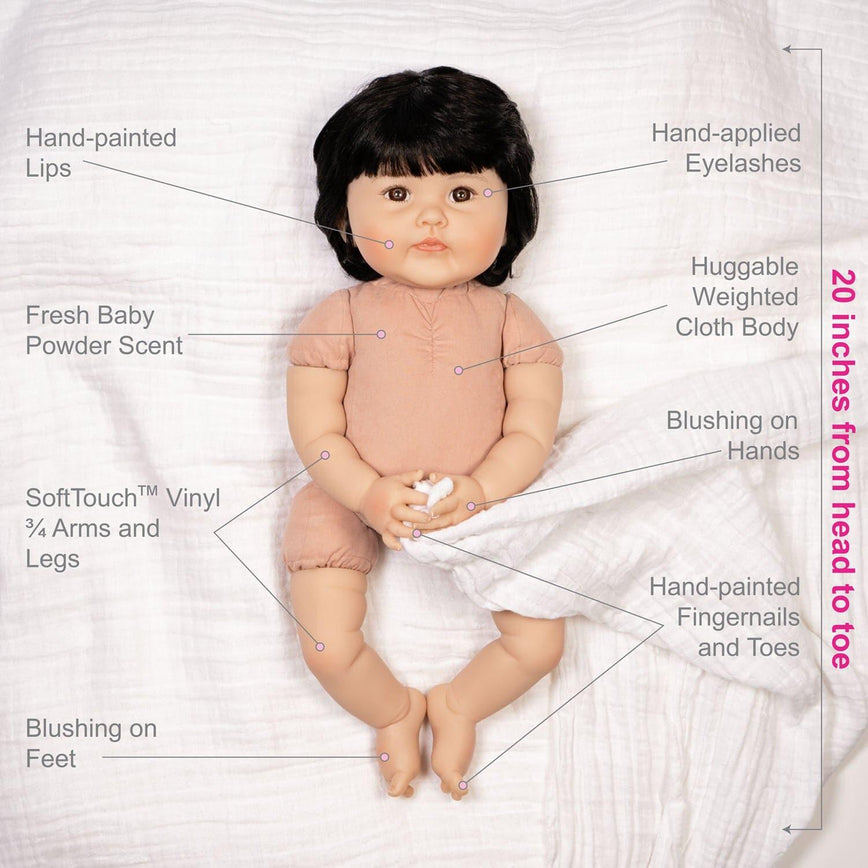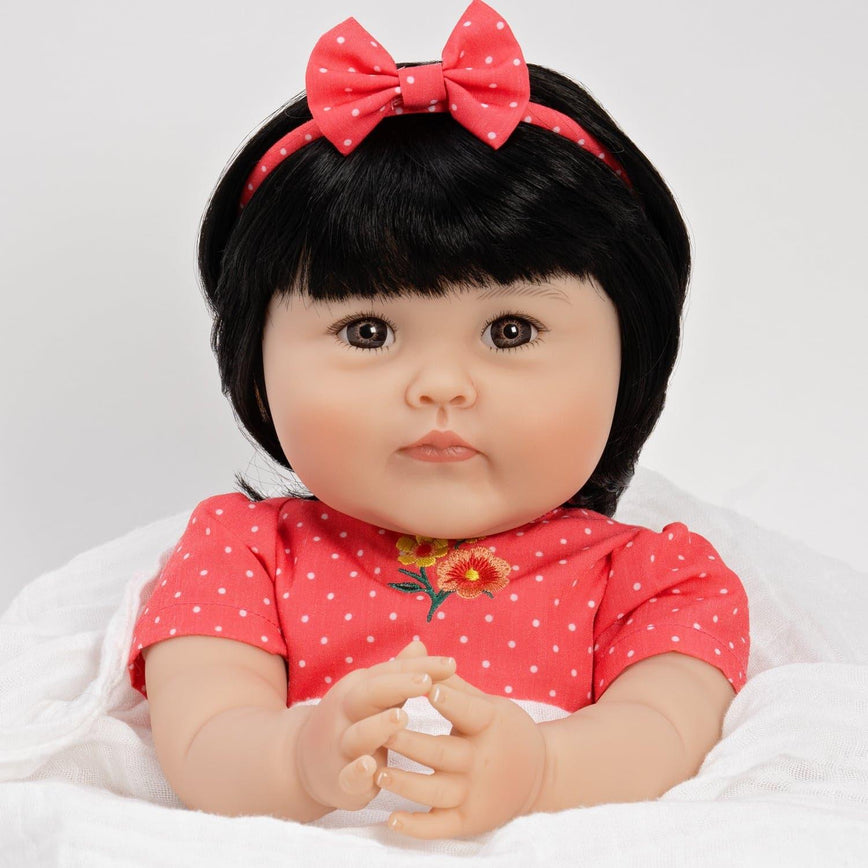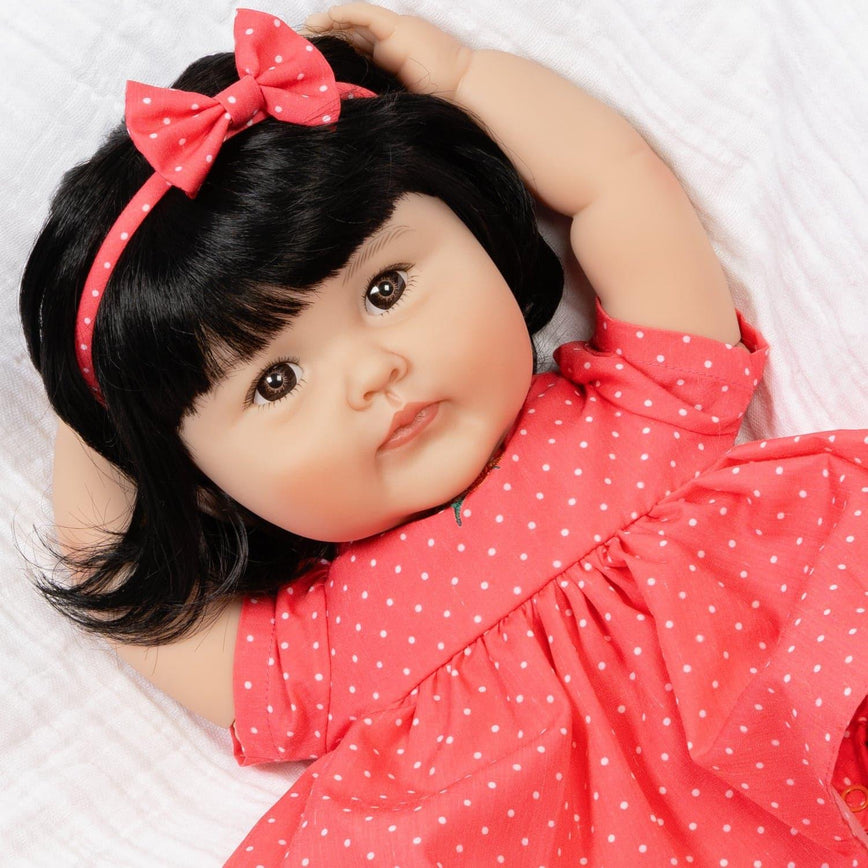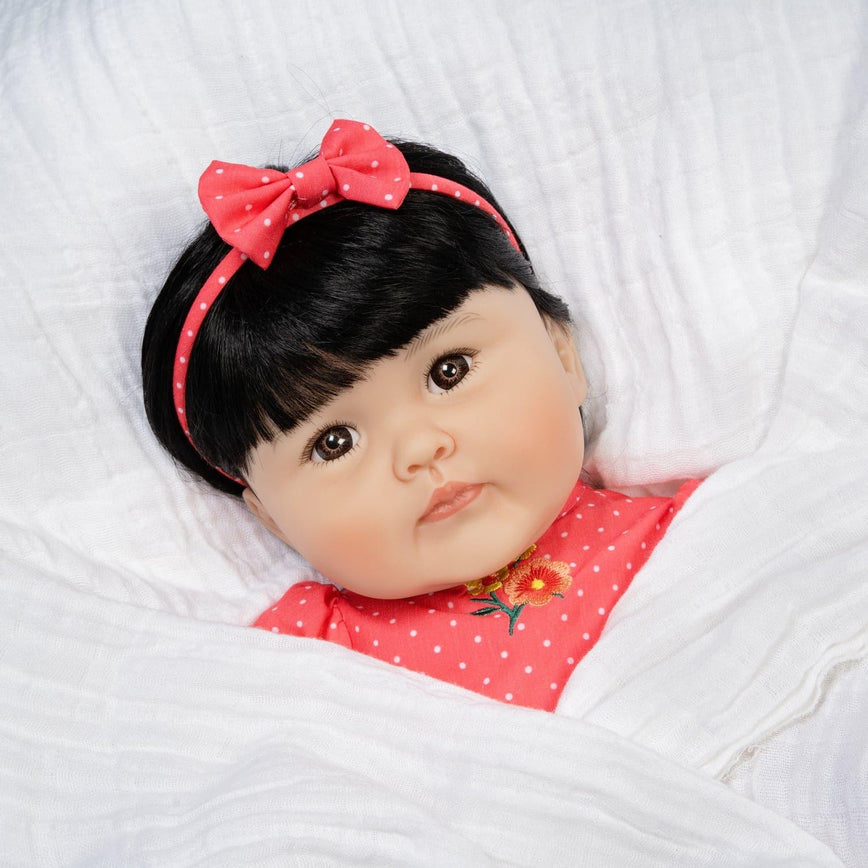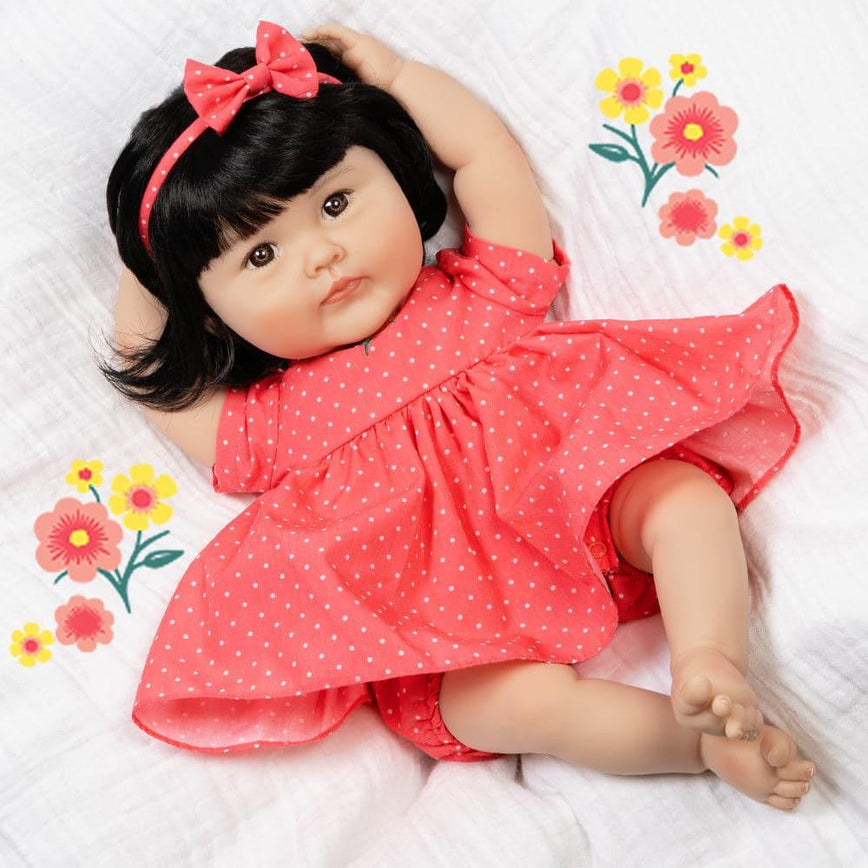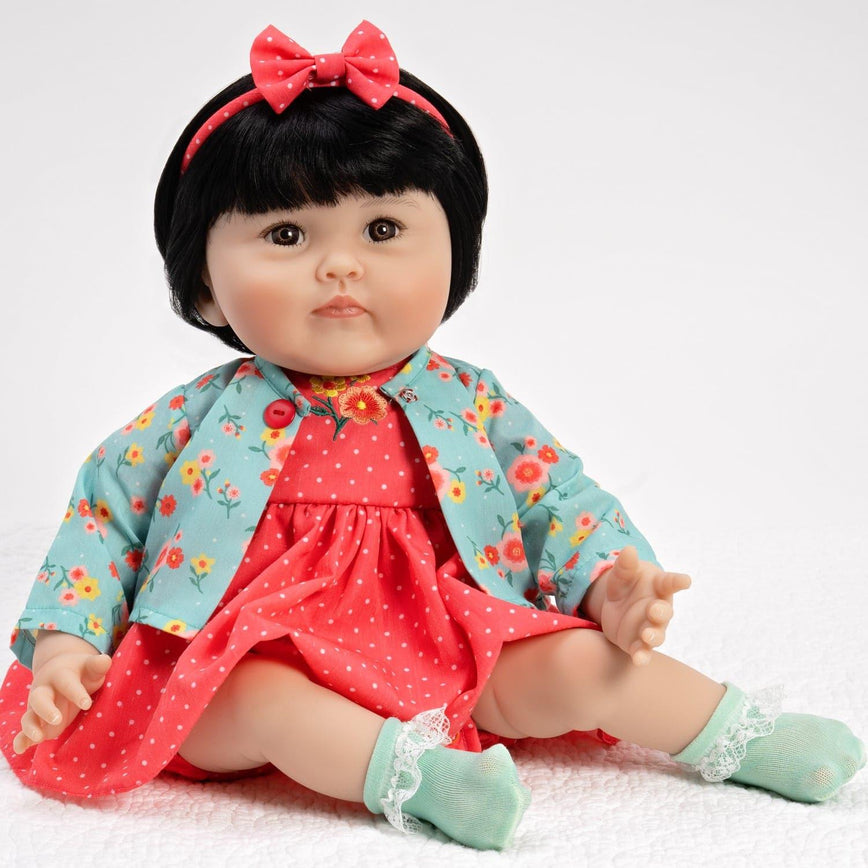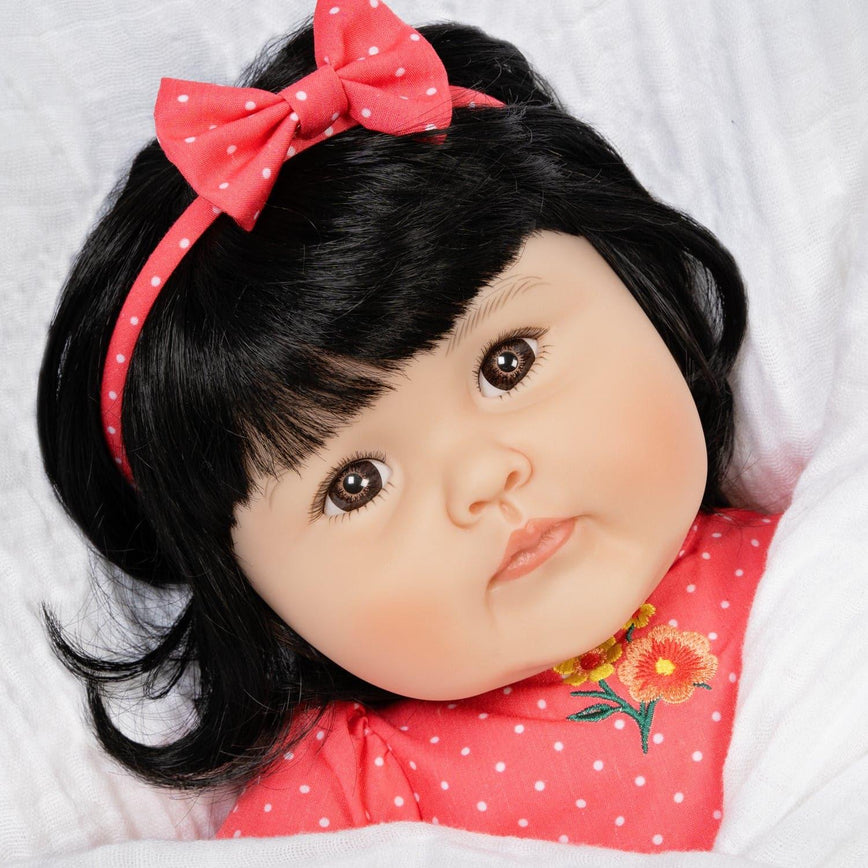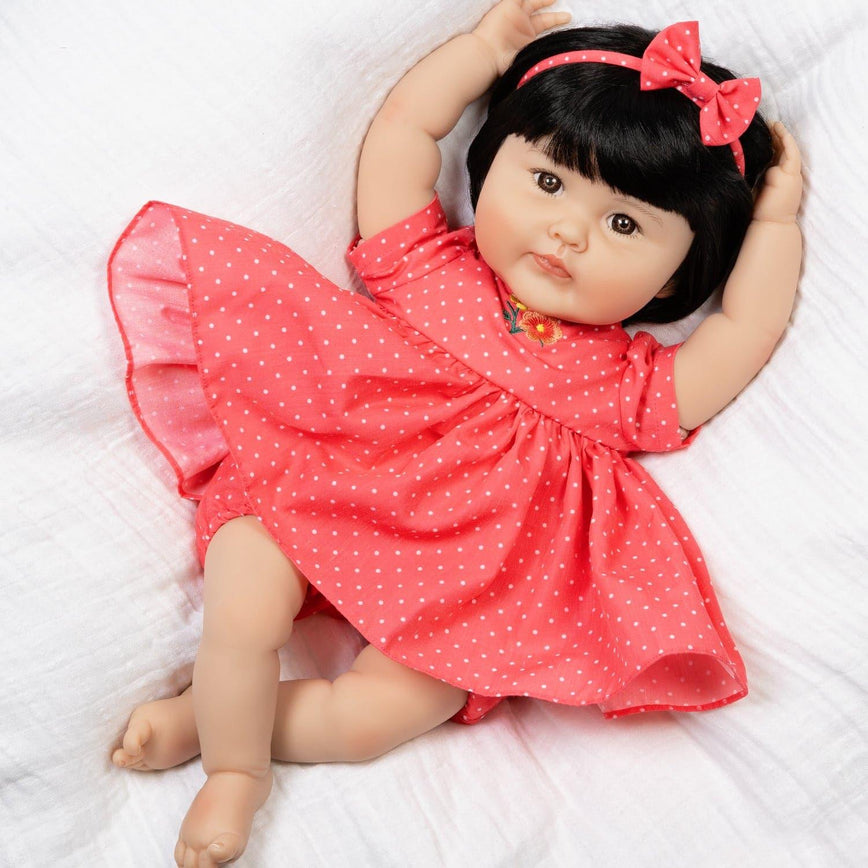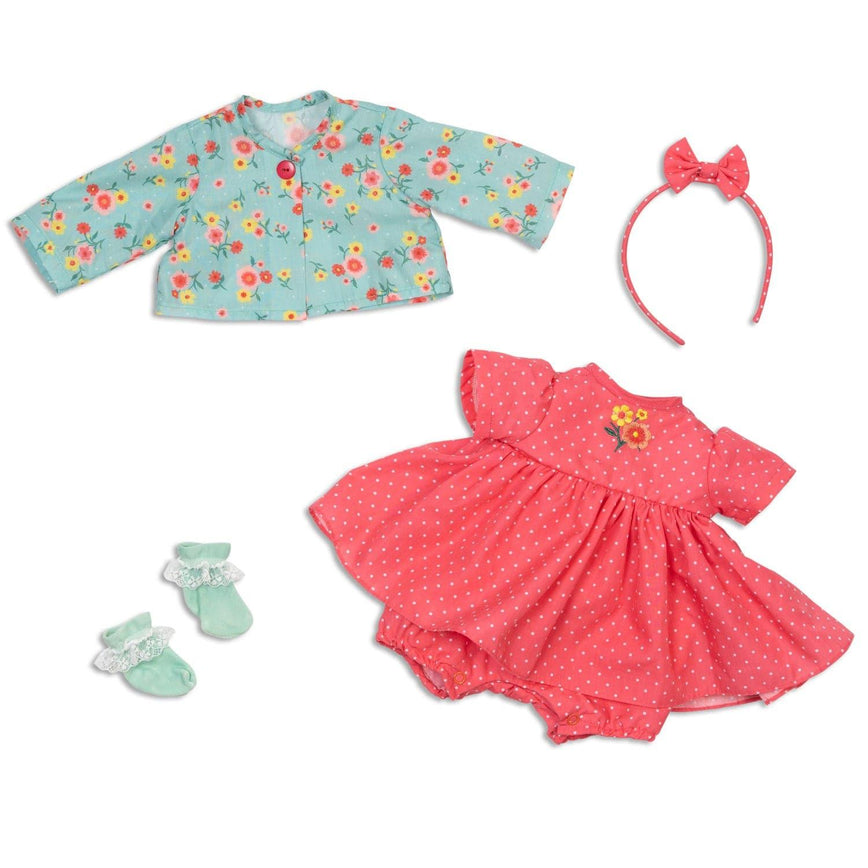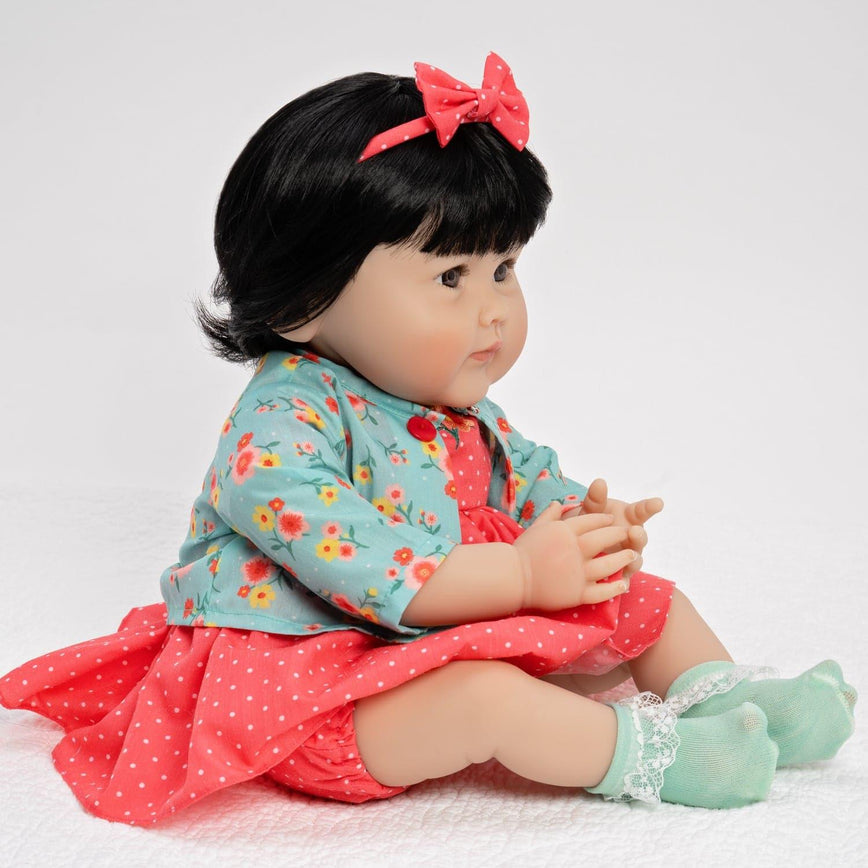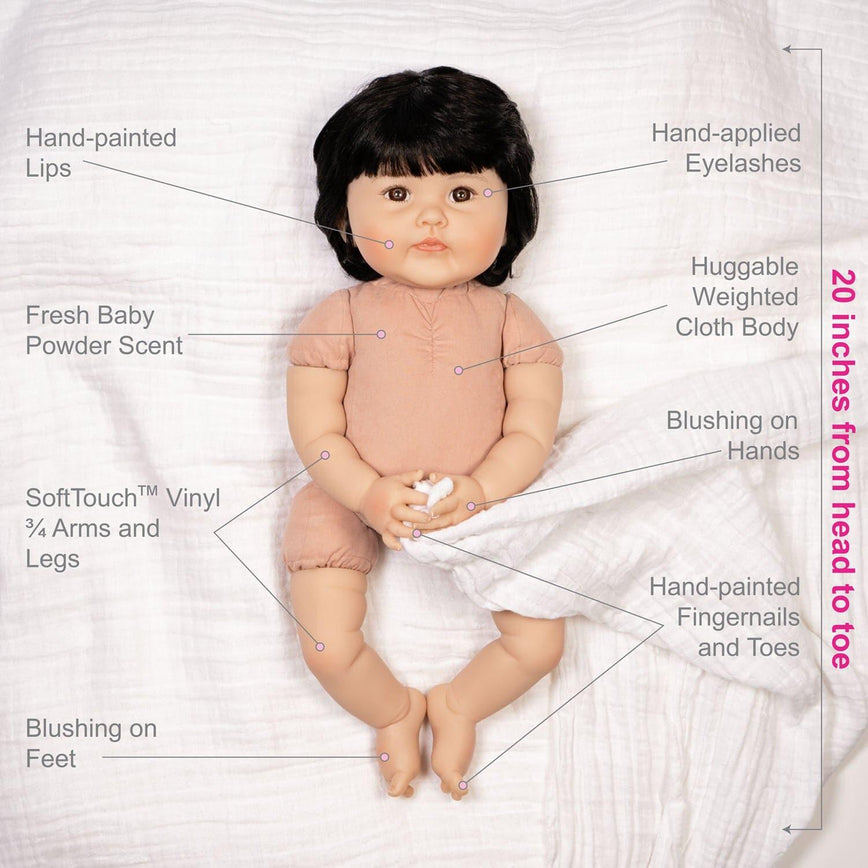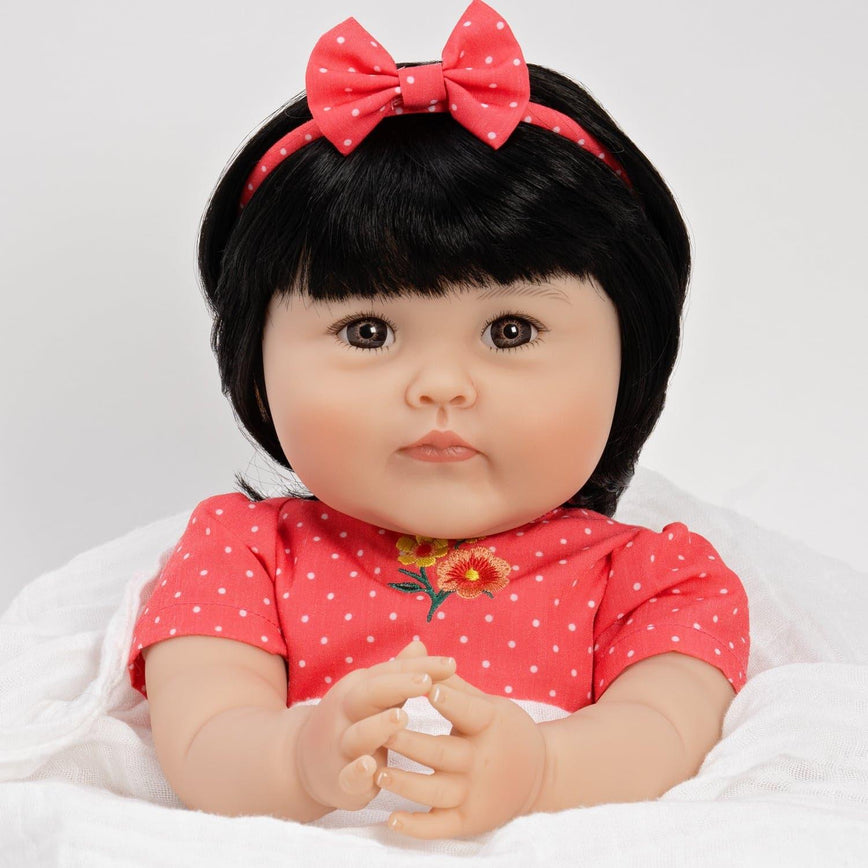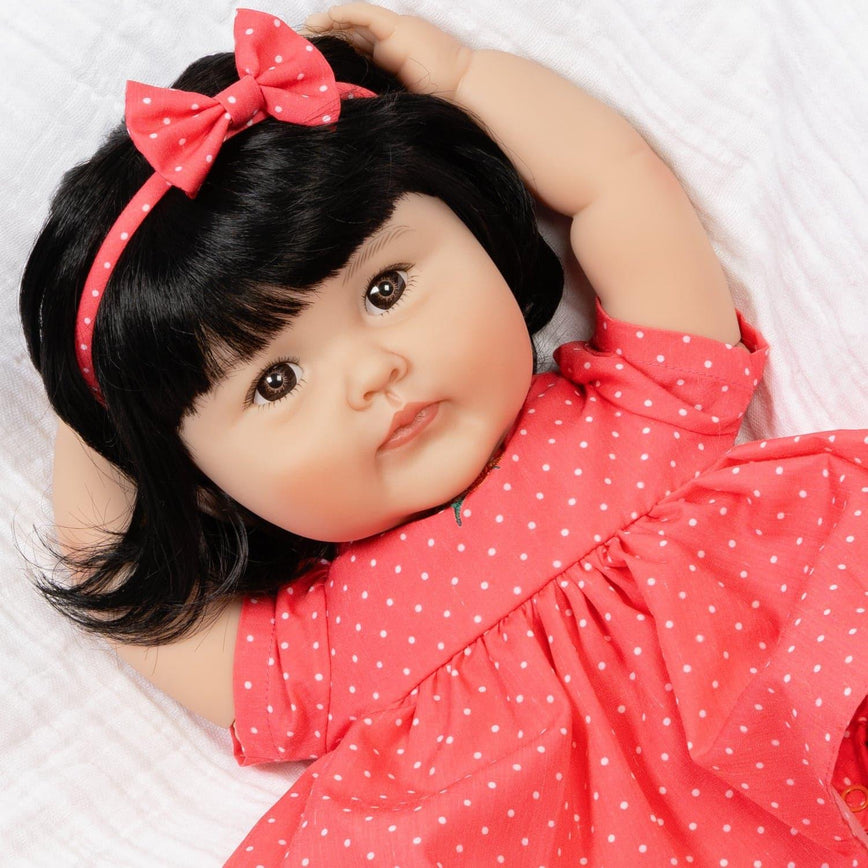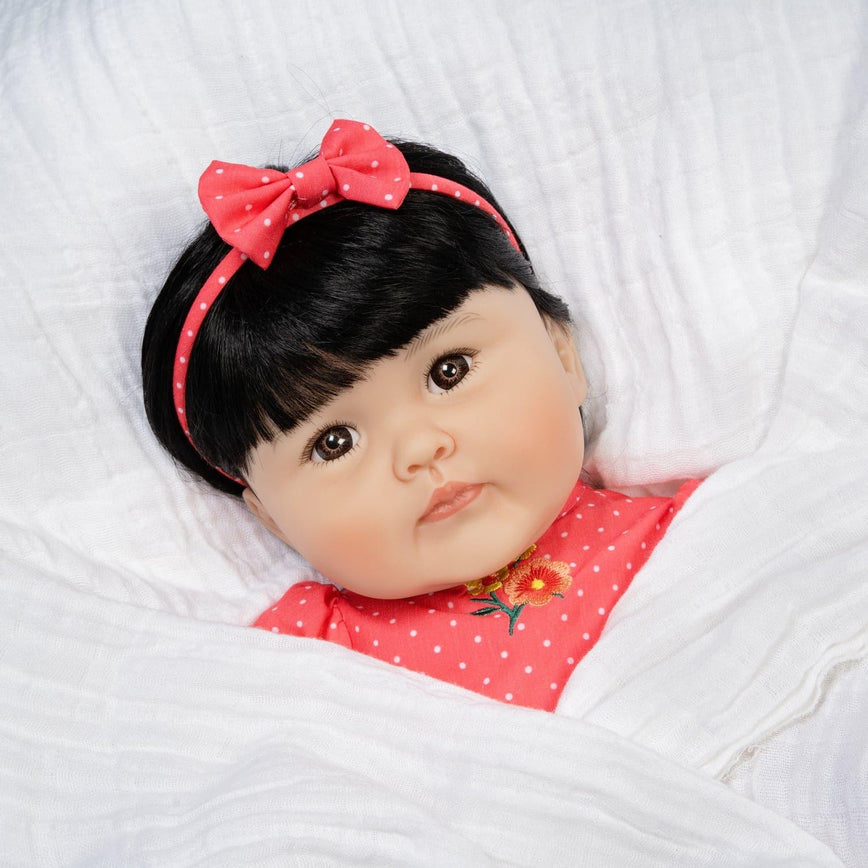 Kayo Hana 🌼
Prepare to snuggle this little sweetheart forever in your loving arms. Kayo Hana's name translates to "Beautiful Flower" in Japanese, so no wonder why she's looking perfect & irresistibly adorable! She comes wearing a coral-colored ensemble, perfect for spring tea parties and picnics at the park.
Buy Kayo Hana 🌼
Lucky Ducky 🌼
With her sweet sunny smile and gorgeous gray eyes, Lucky Ducky is your best bud, through and through. From her curly jet black hair, to her floral romper and yellow ducky booties, every sight of this little darling is a breath of fresh air. You'll be smitten the moment you lay your eyes on her!
Buy Lucky Ducky 🌼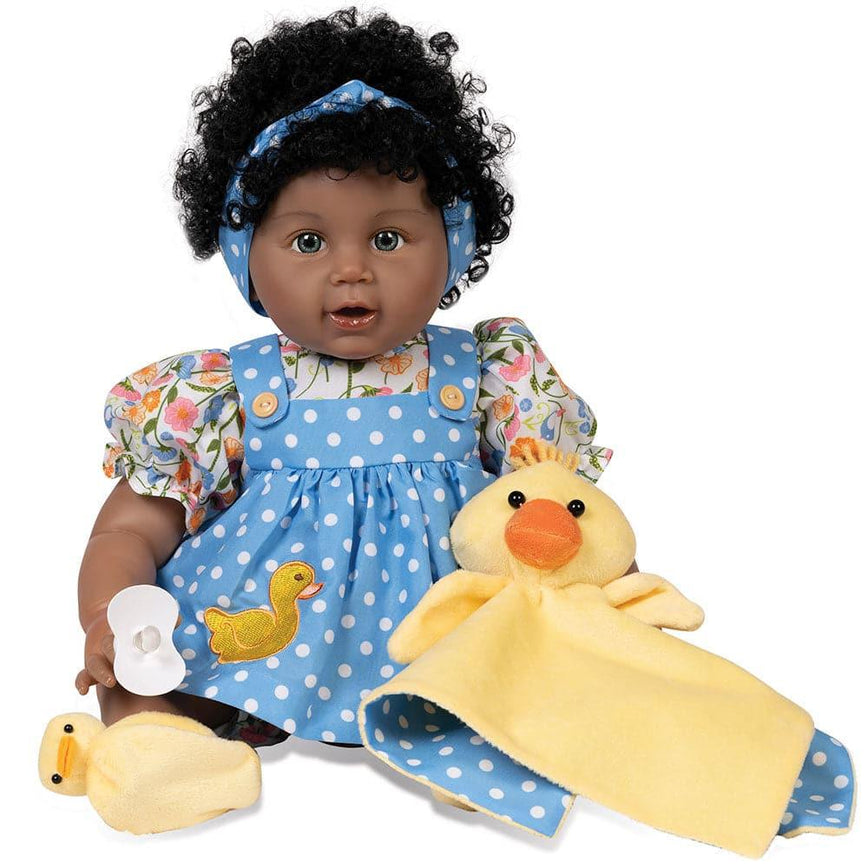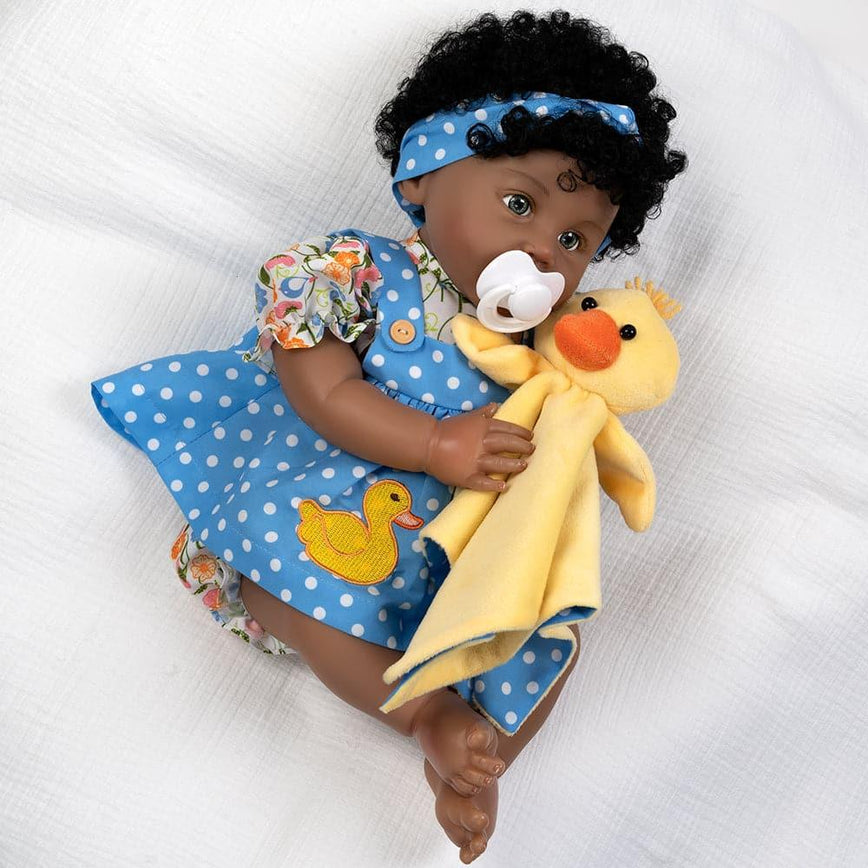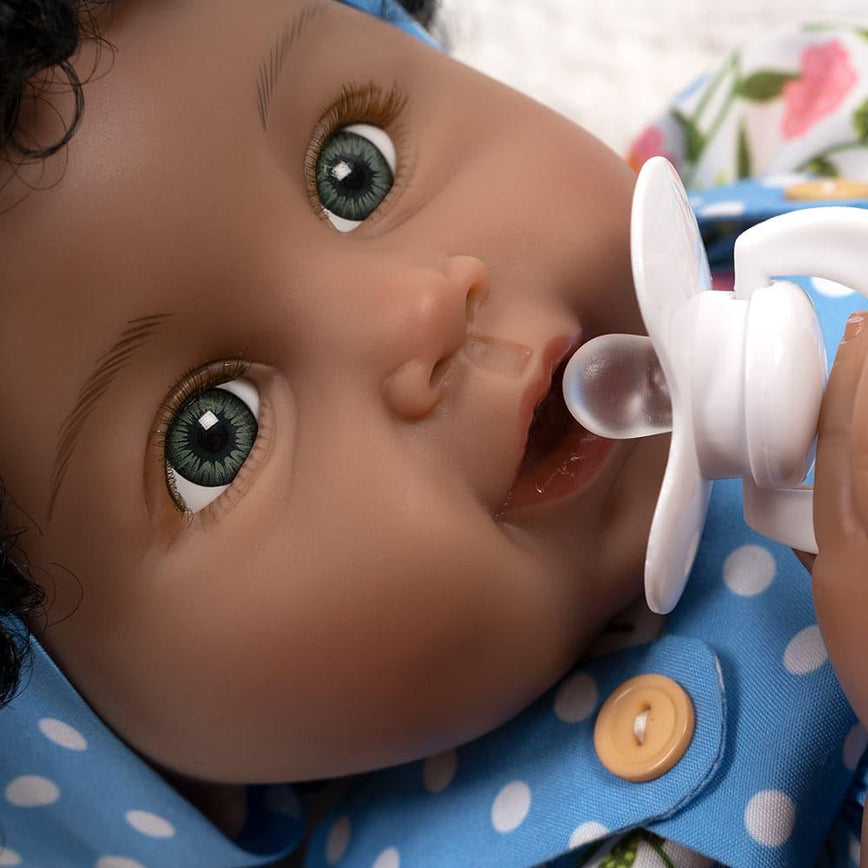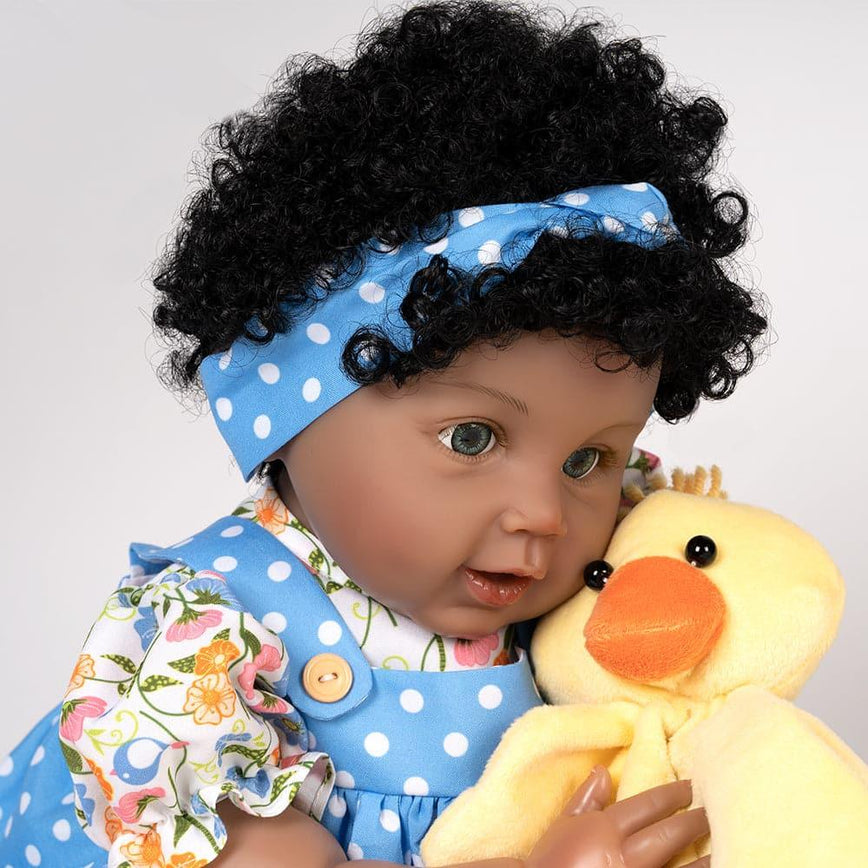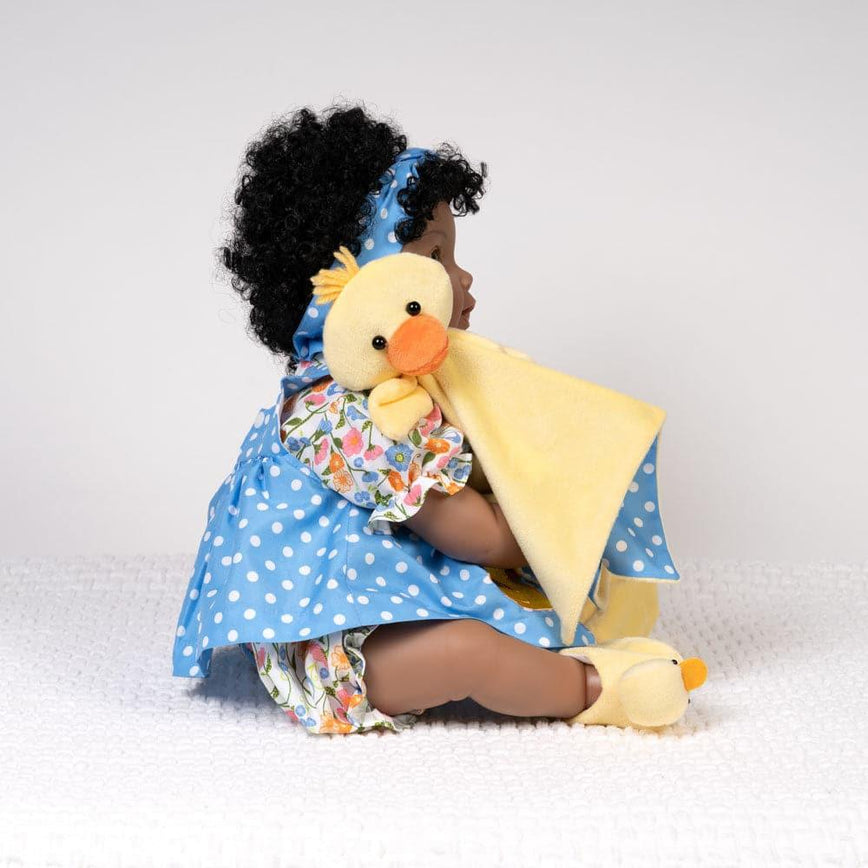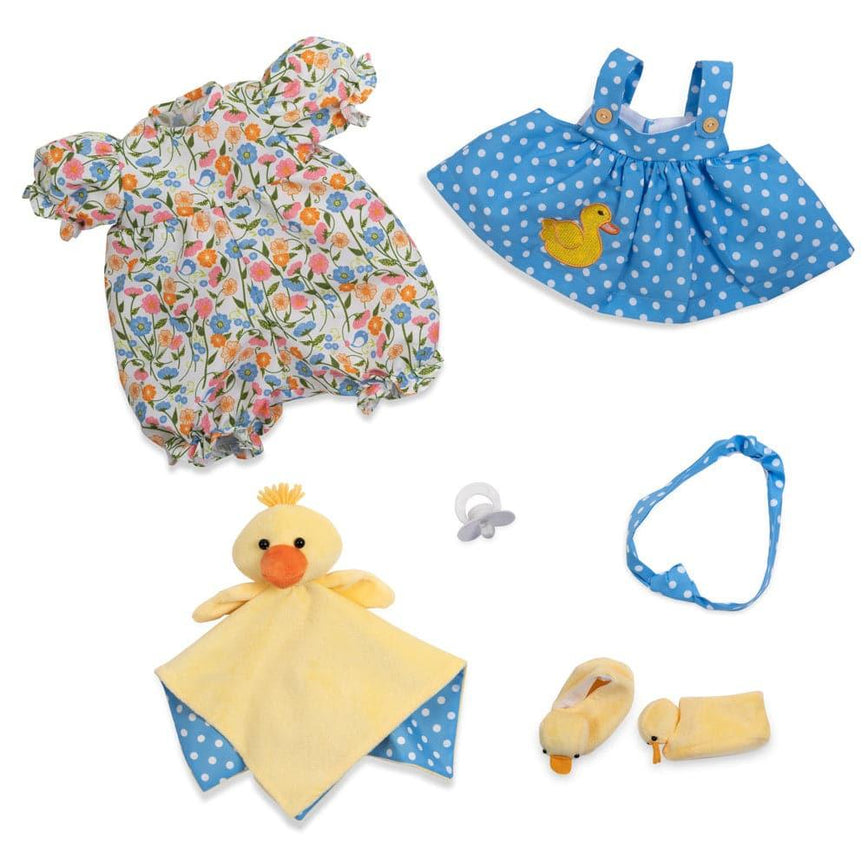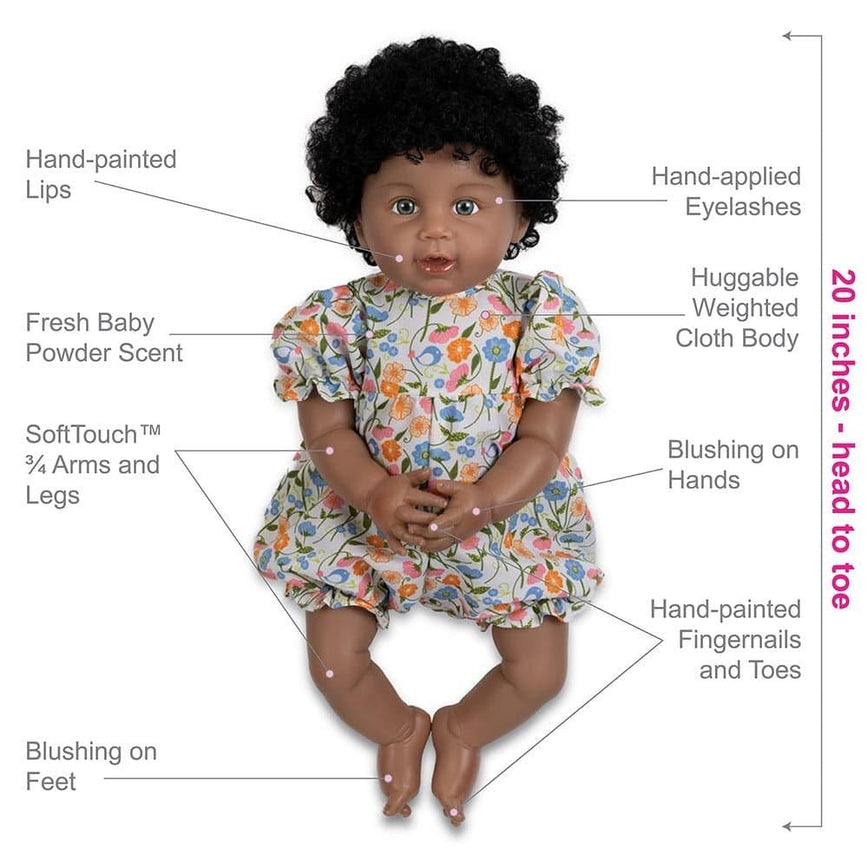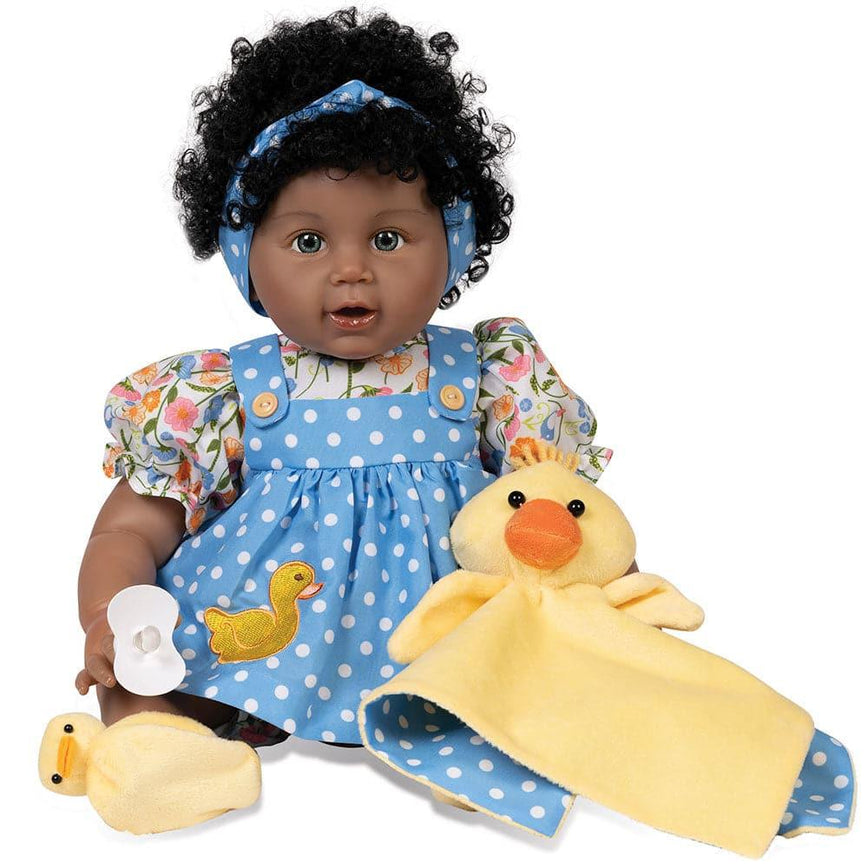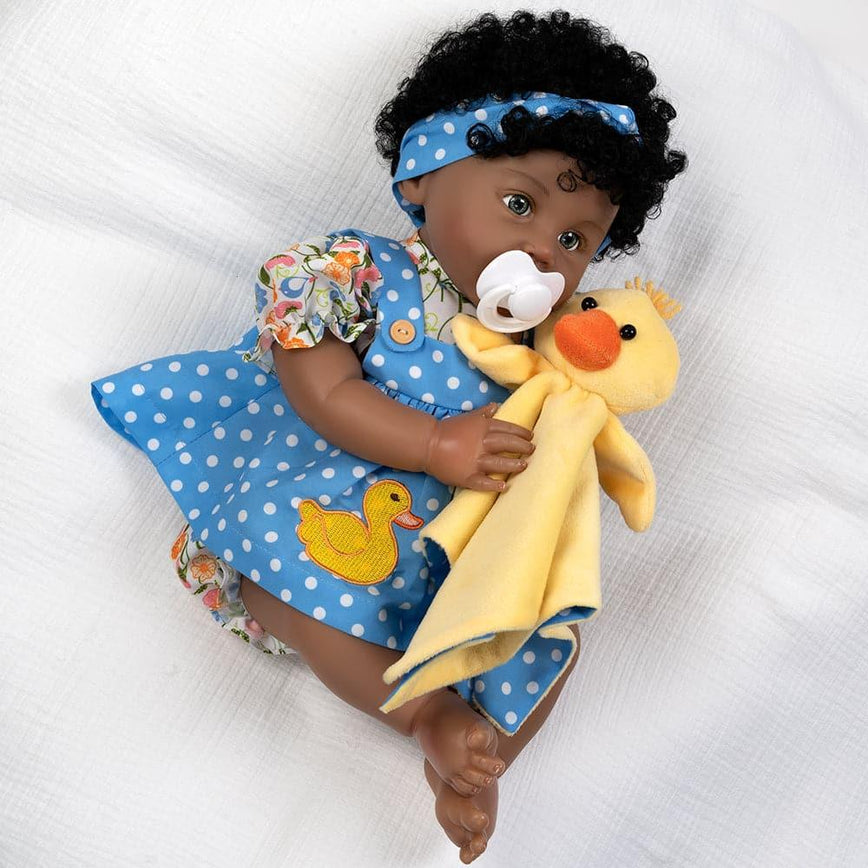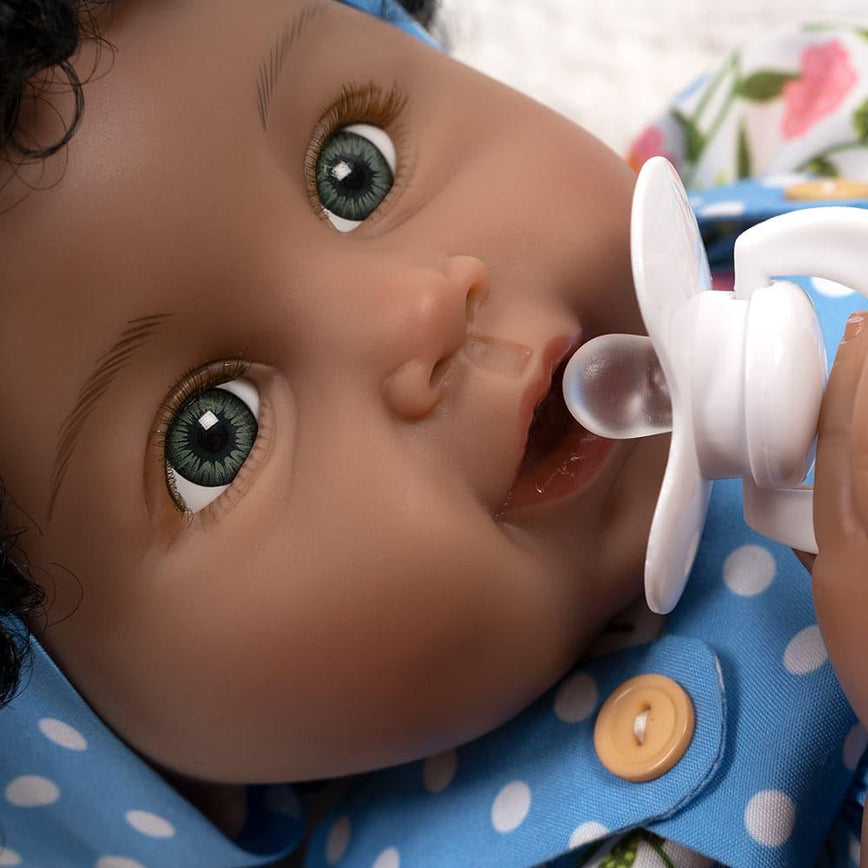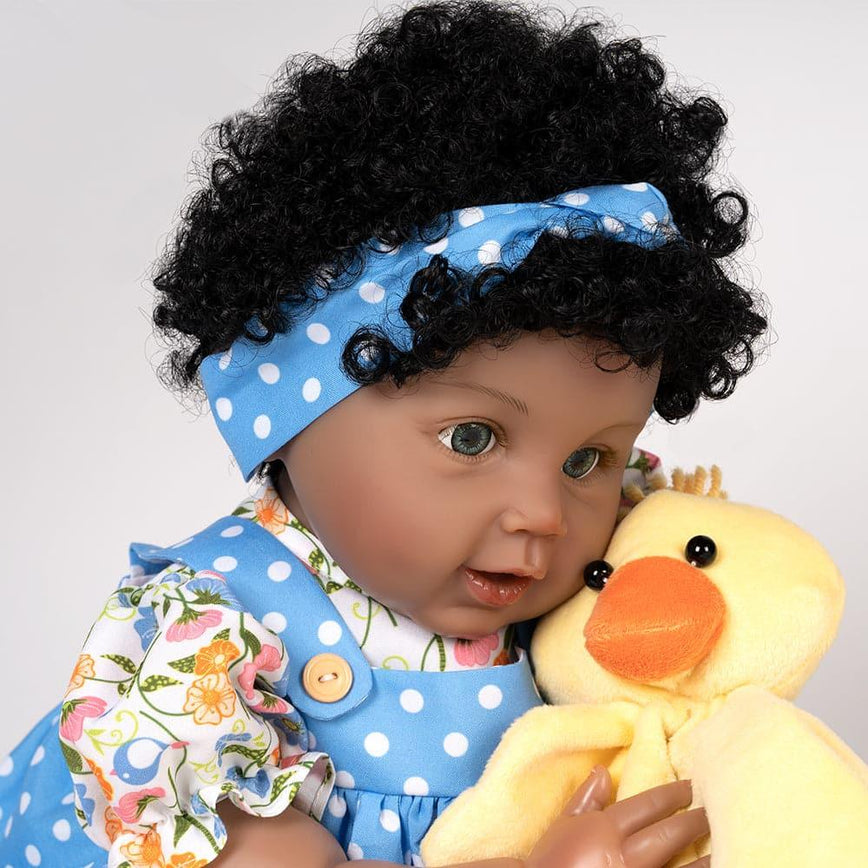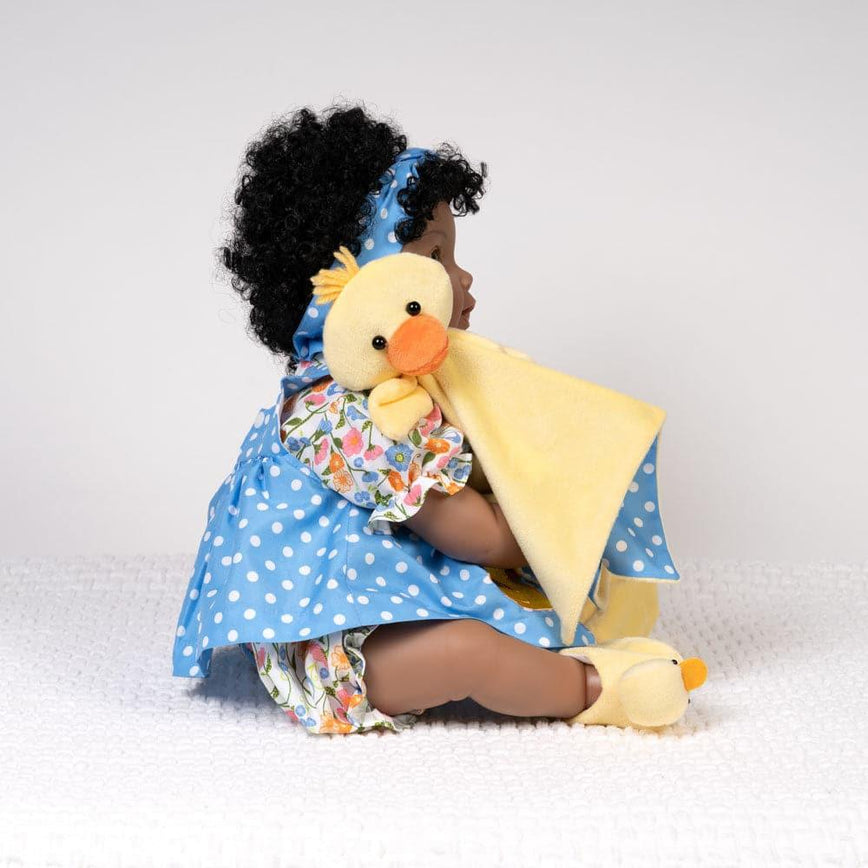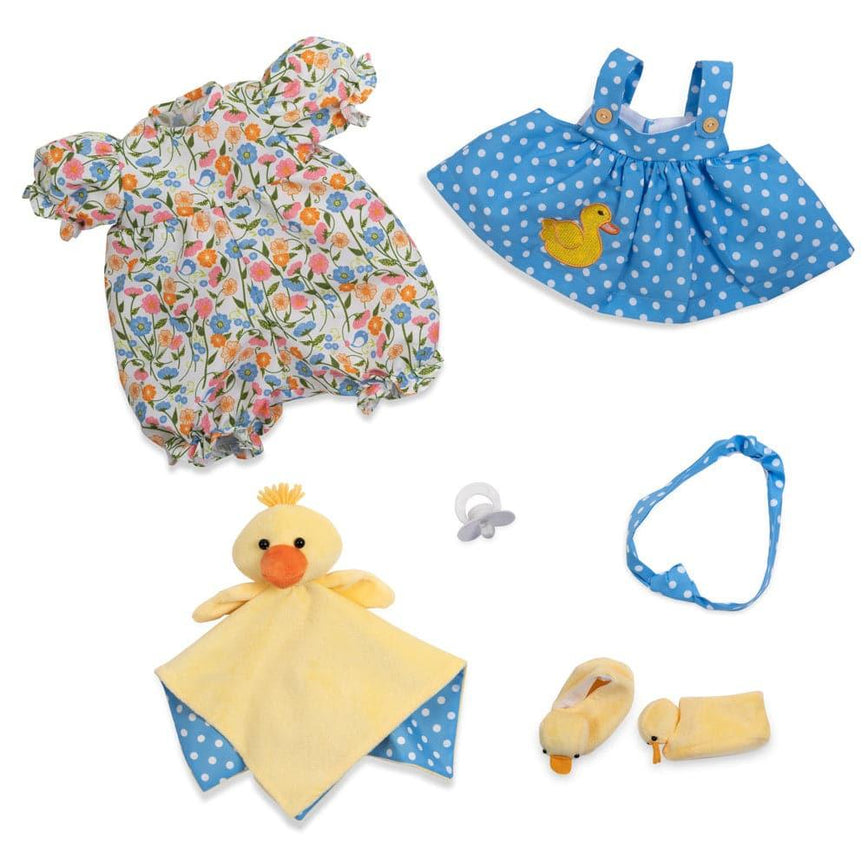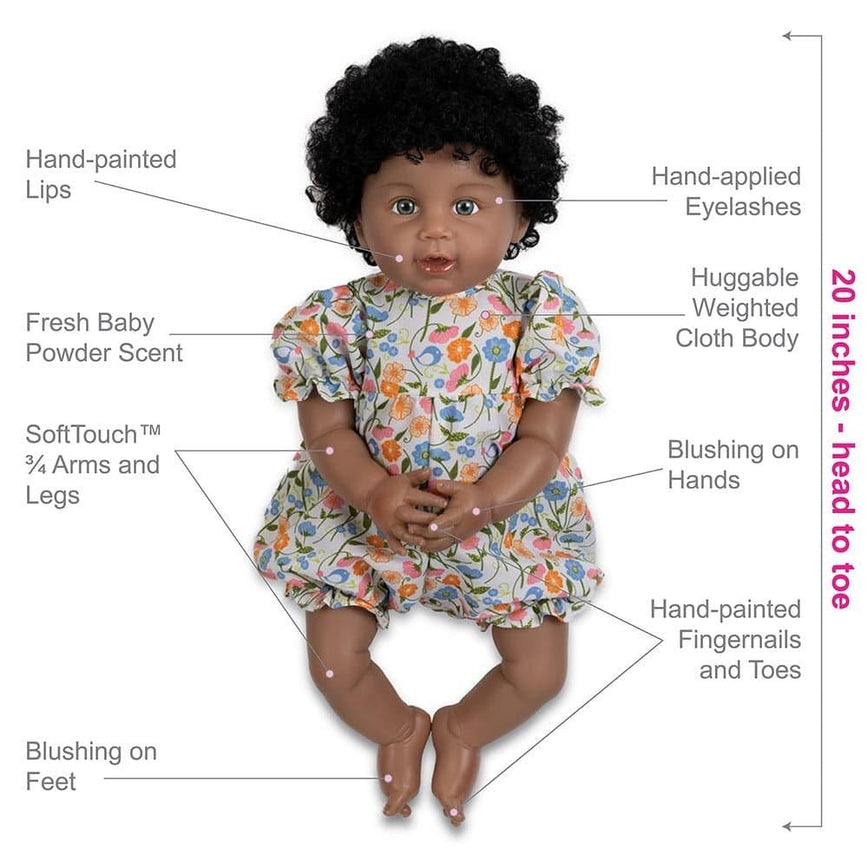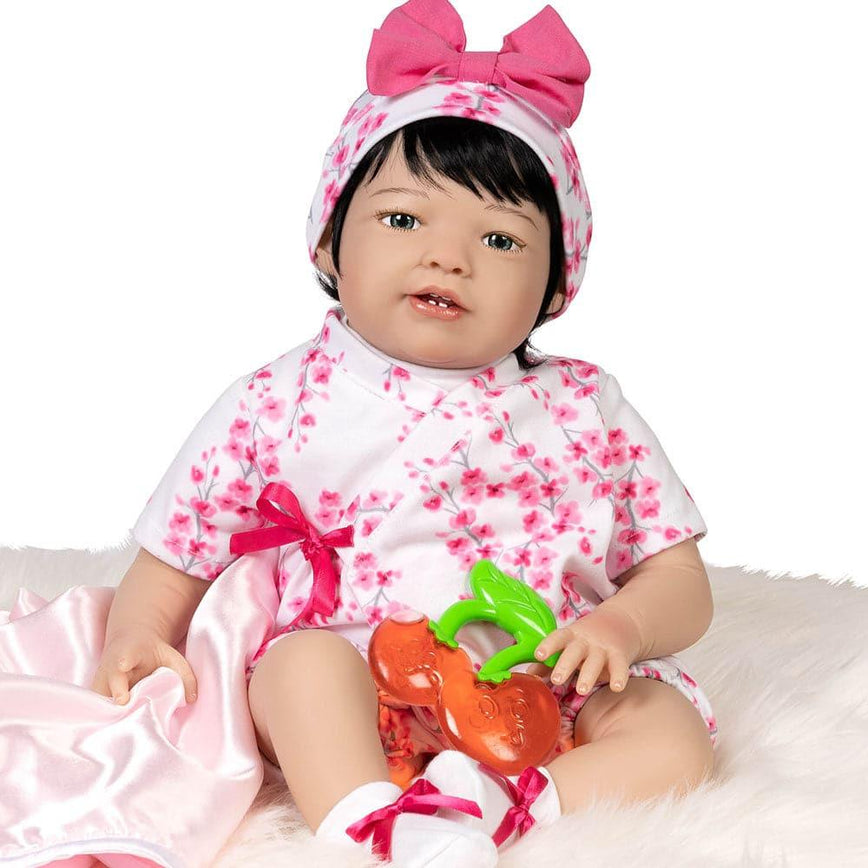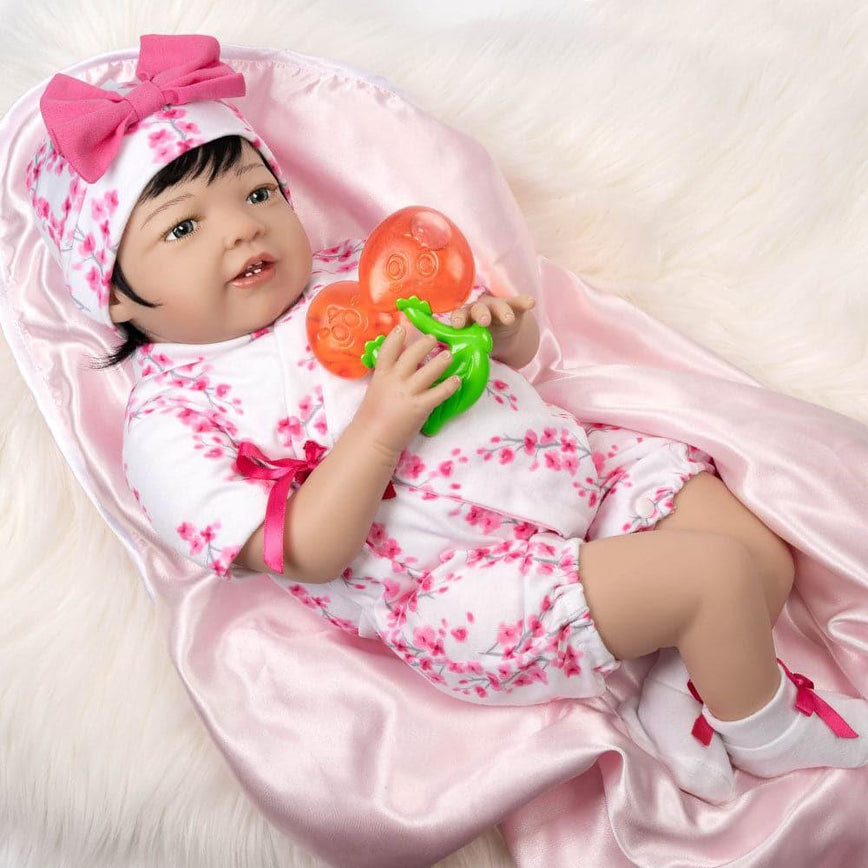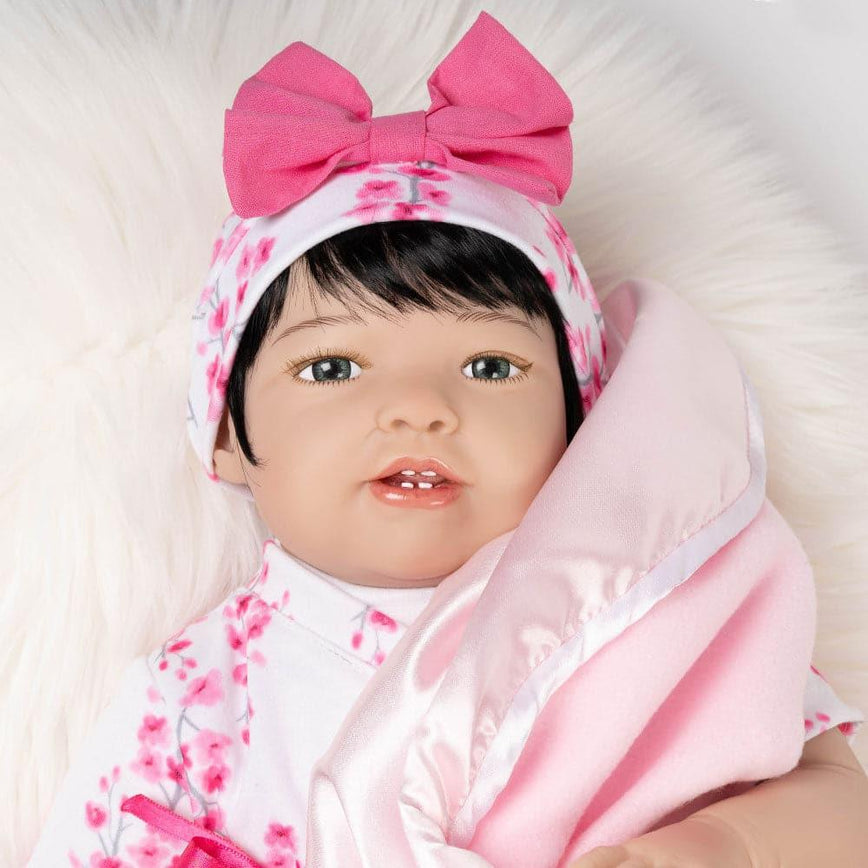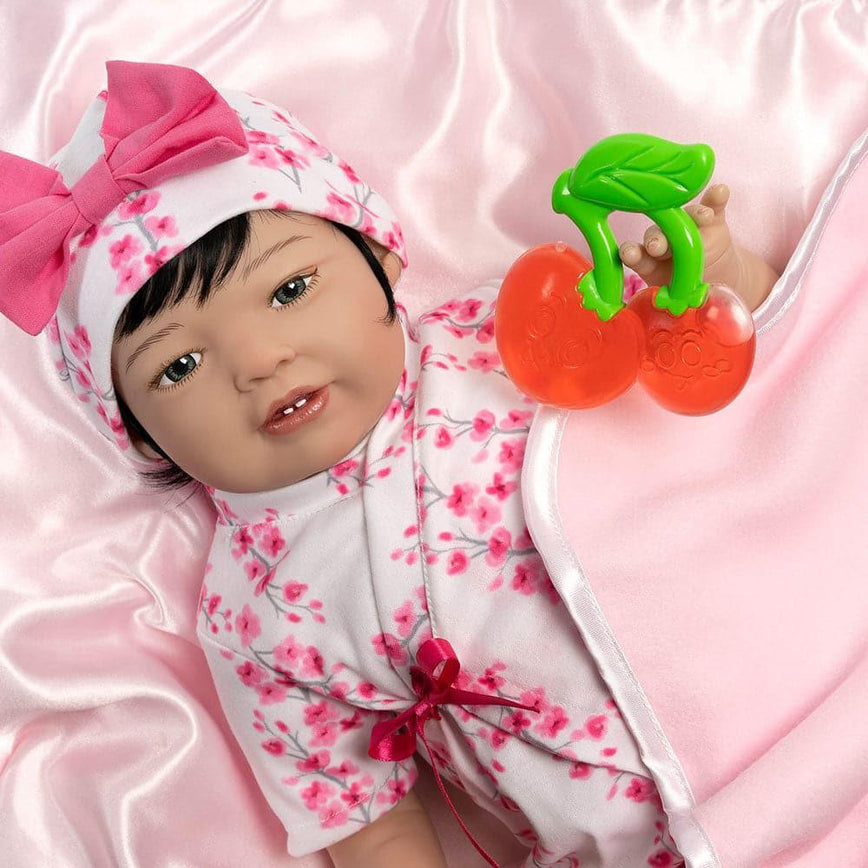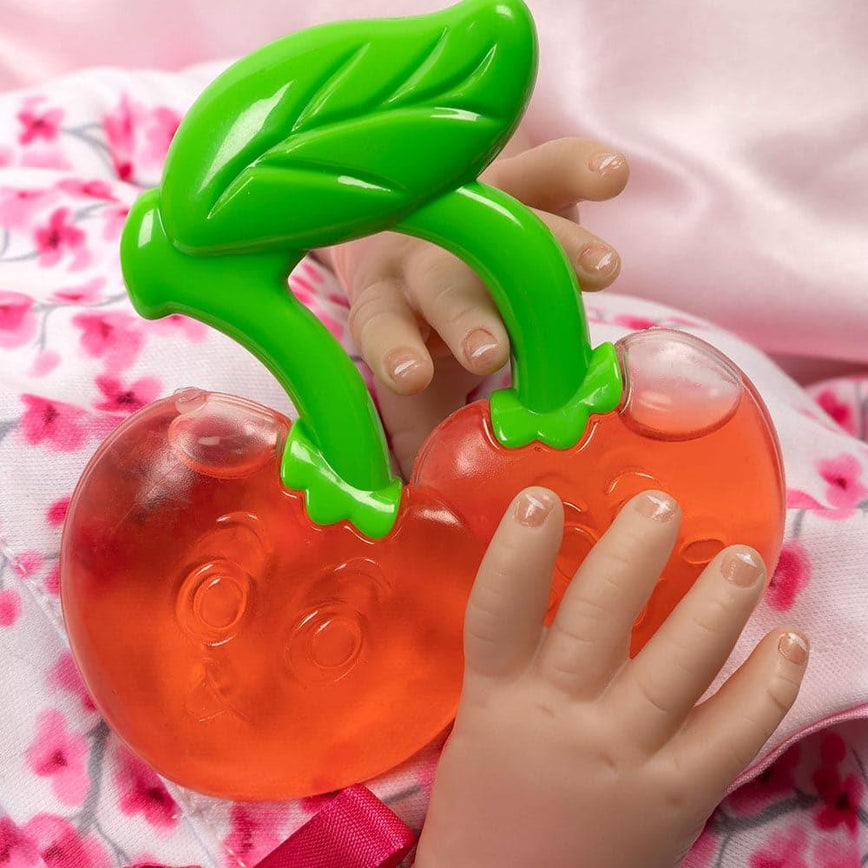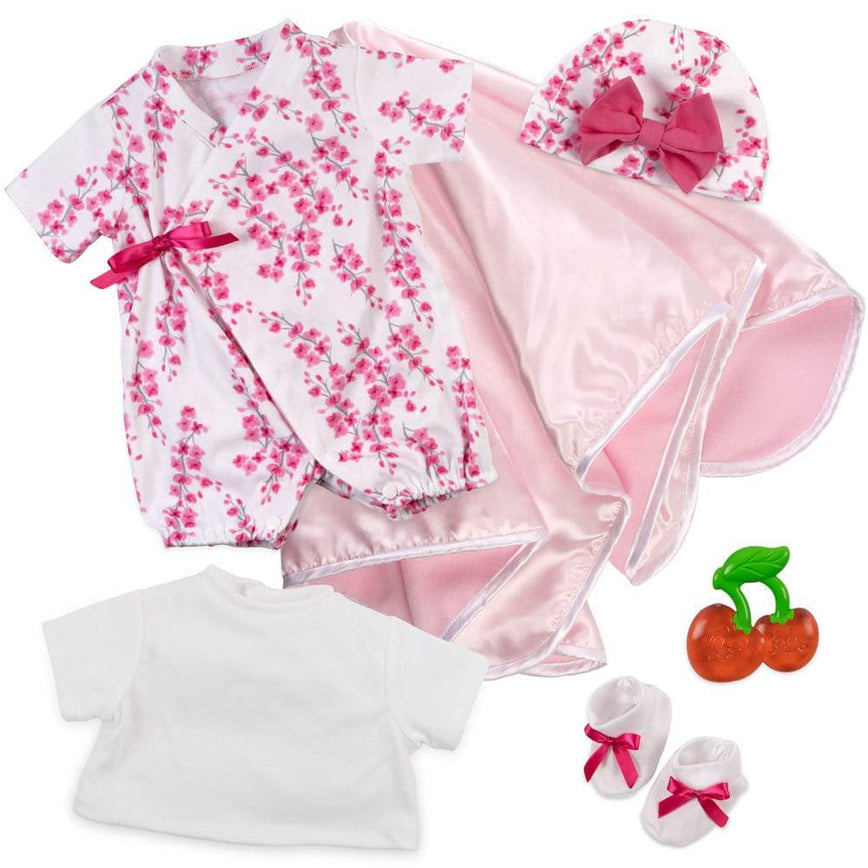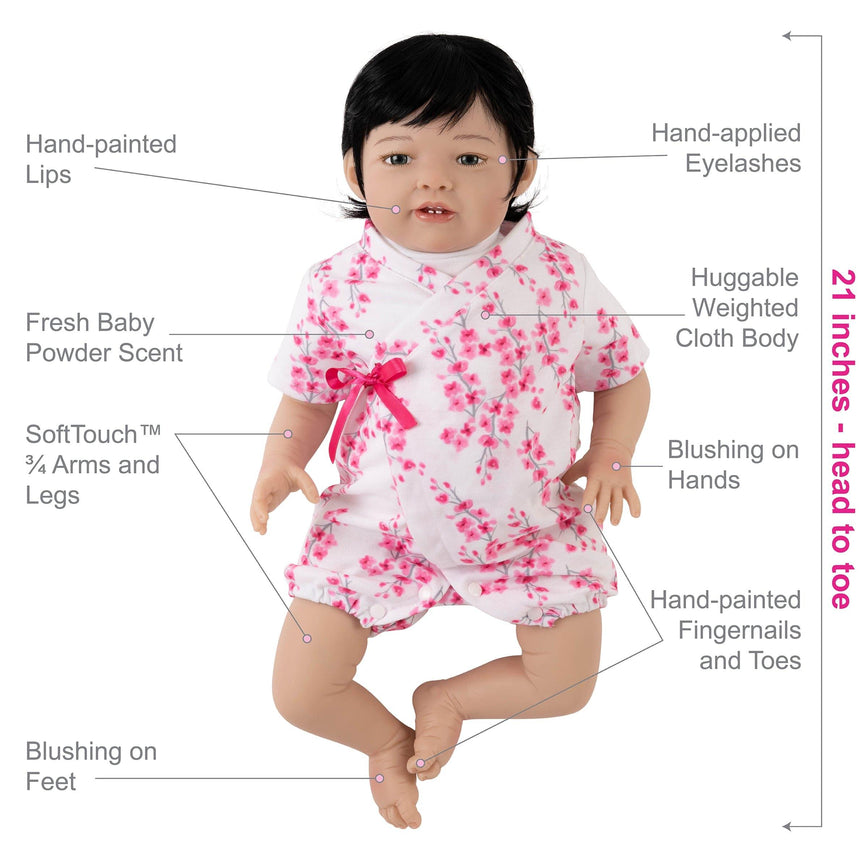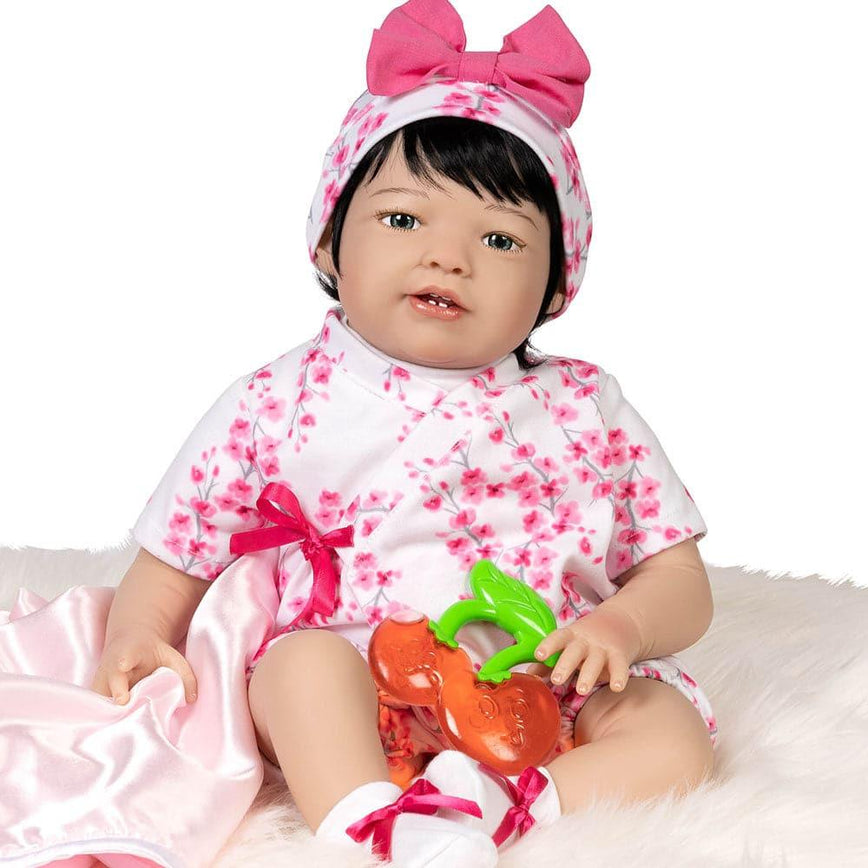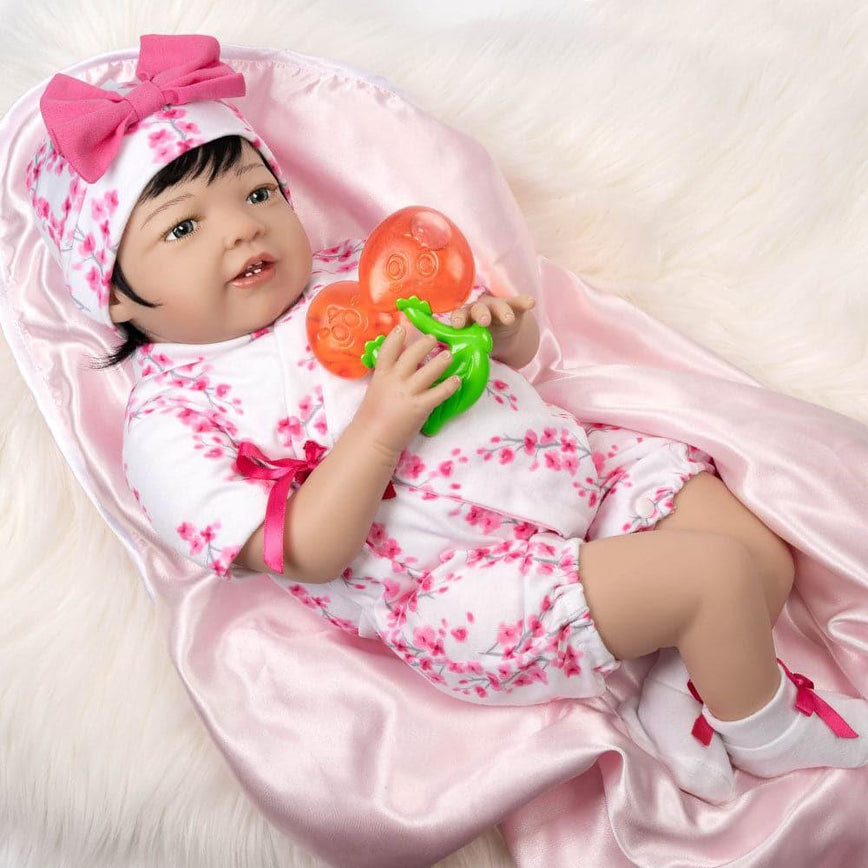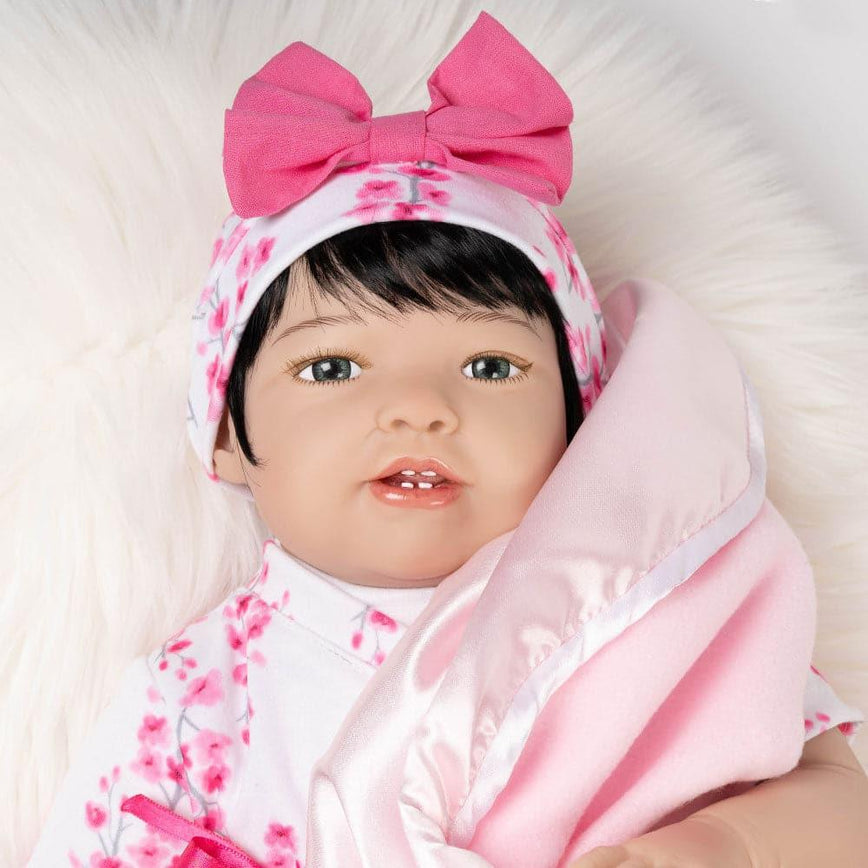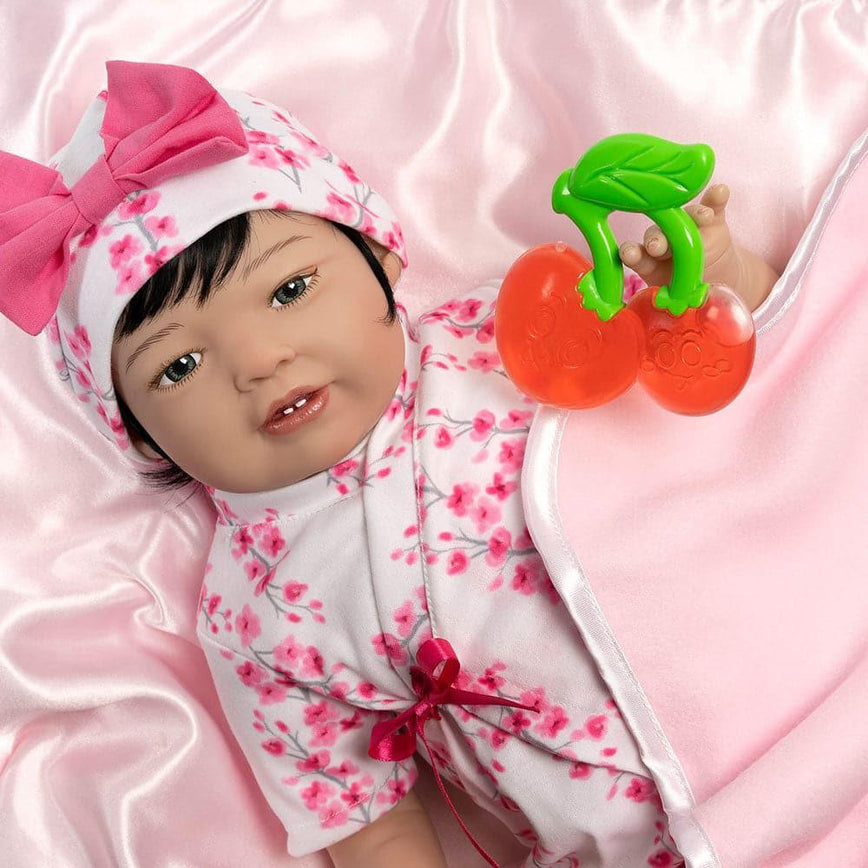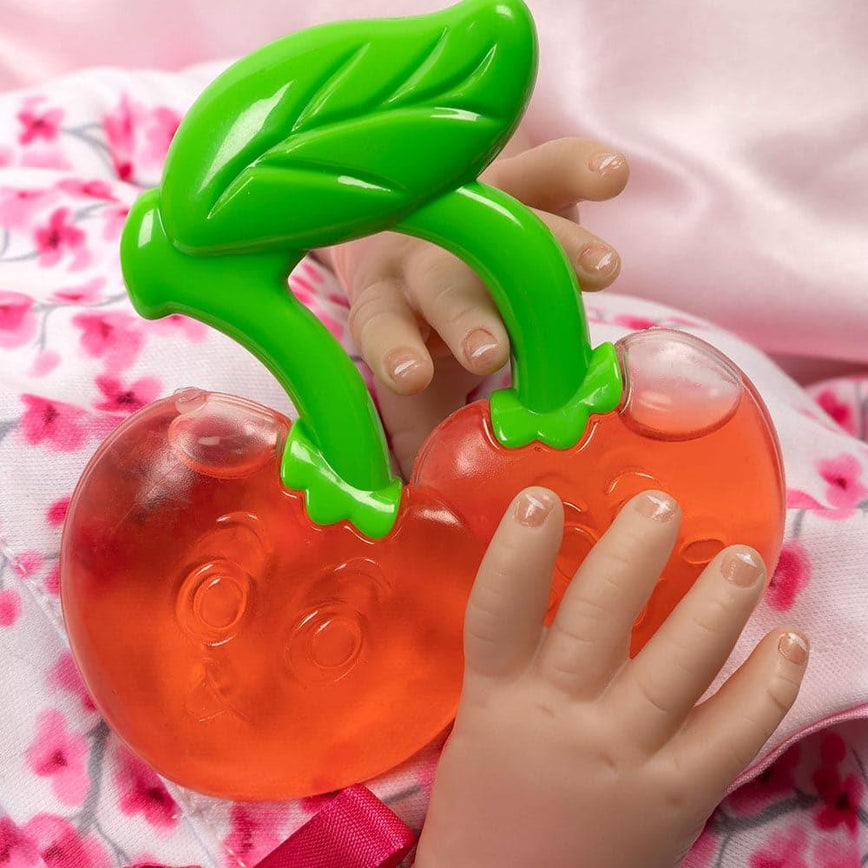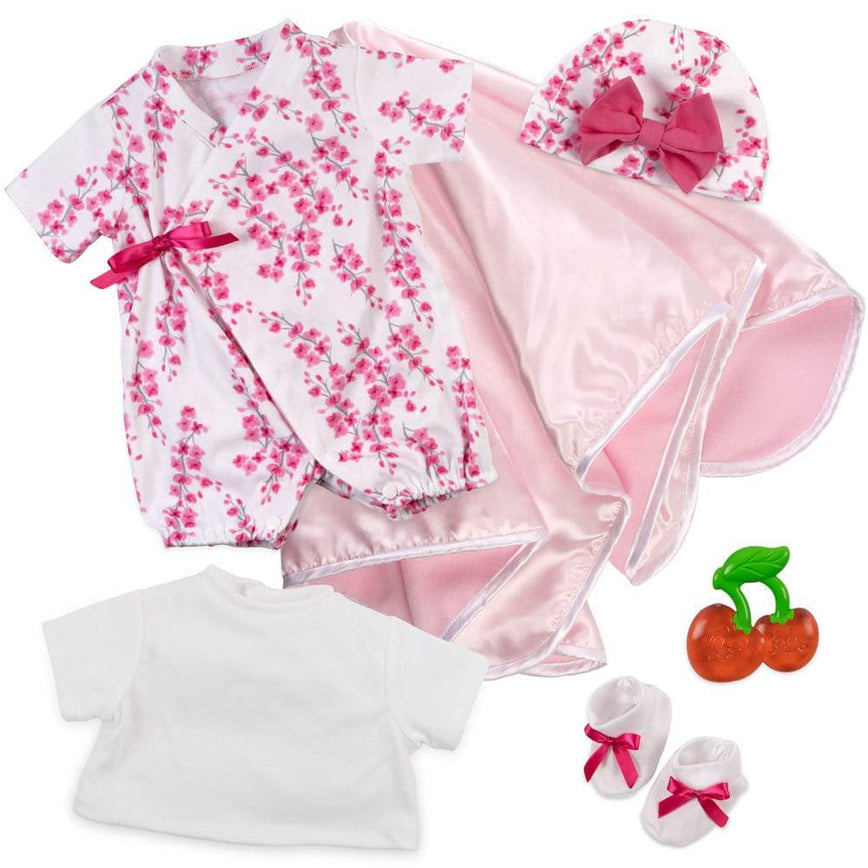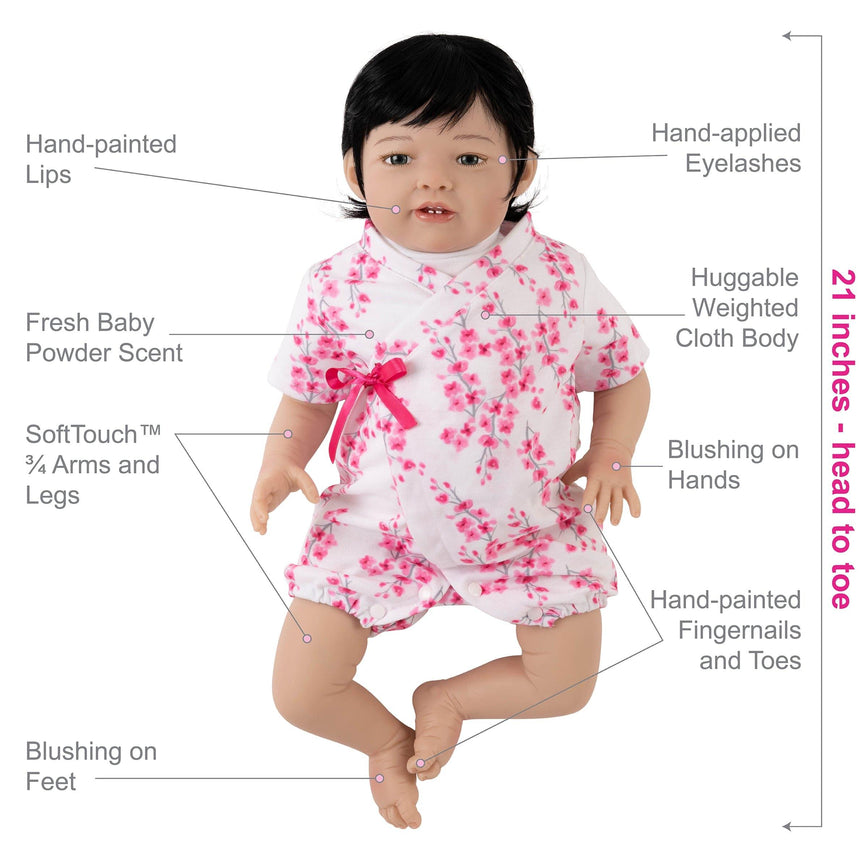 Hanami 🌼
Hanami is a cherry blossom lover's dream come true! This asian toddler girl is inspired by the lush sakura flowers symbolizing the splendor of spring in Japan. Named after the Japanese custom of flower viewing, Hanami is ready to fill your home with love and inspiration as you add her today to your nursery!
Buy Hanami 🌼
Rainbow Ballerina 🌼
Spring is lovely and so is she! Delight in Rainbow Ballerina's colorful twirls in her beautiful rainbow ballerina tutu with dainty floral features. This Asian toddler girl is looking oh-so pretty and ready for spring! Add shimmer to your life as you take home this little darling.
Buy Rainbow Ballerina 🌼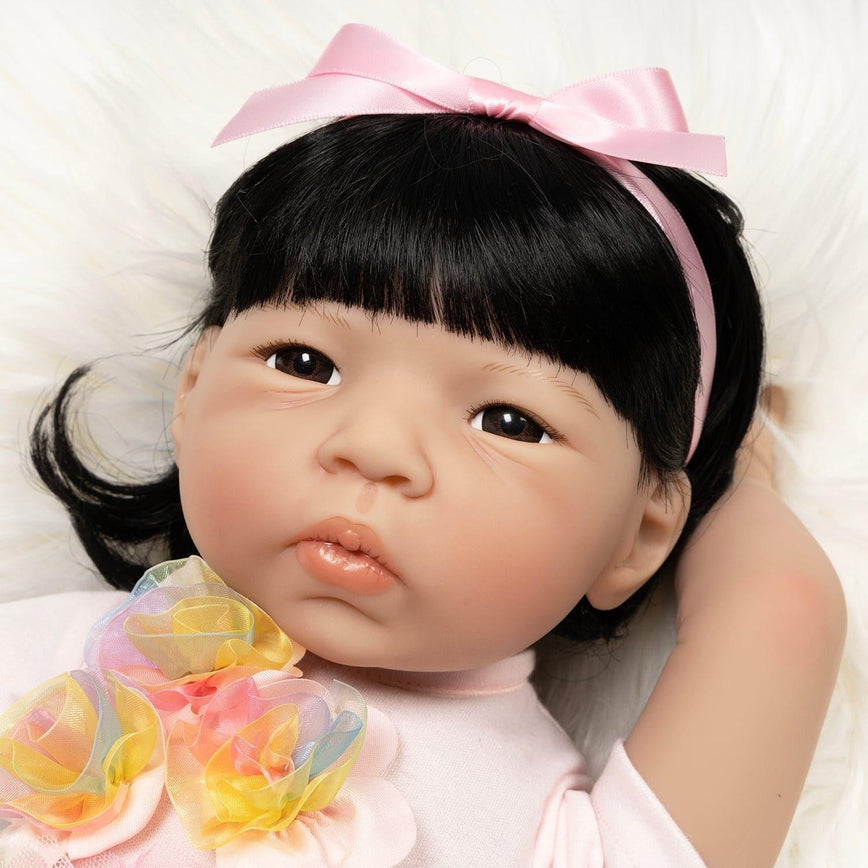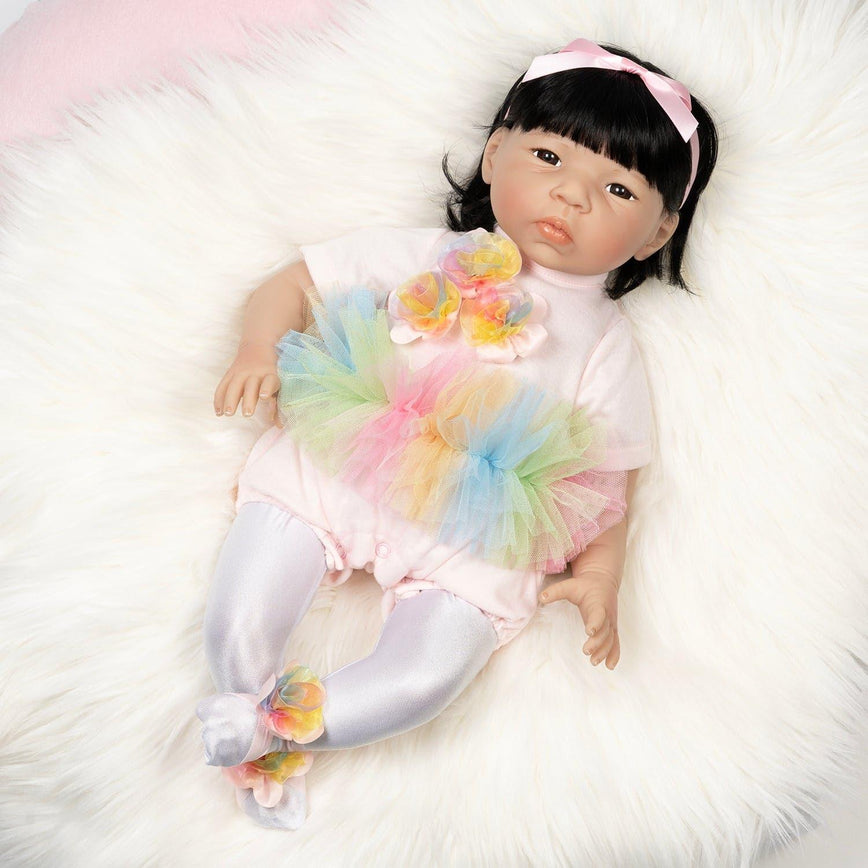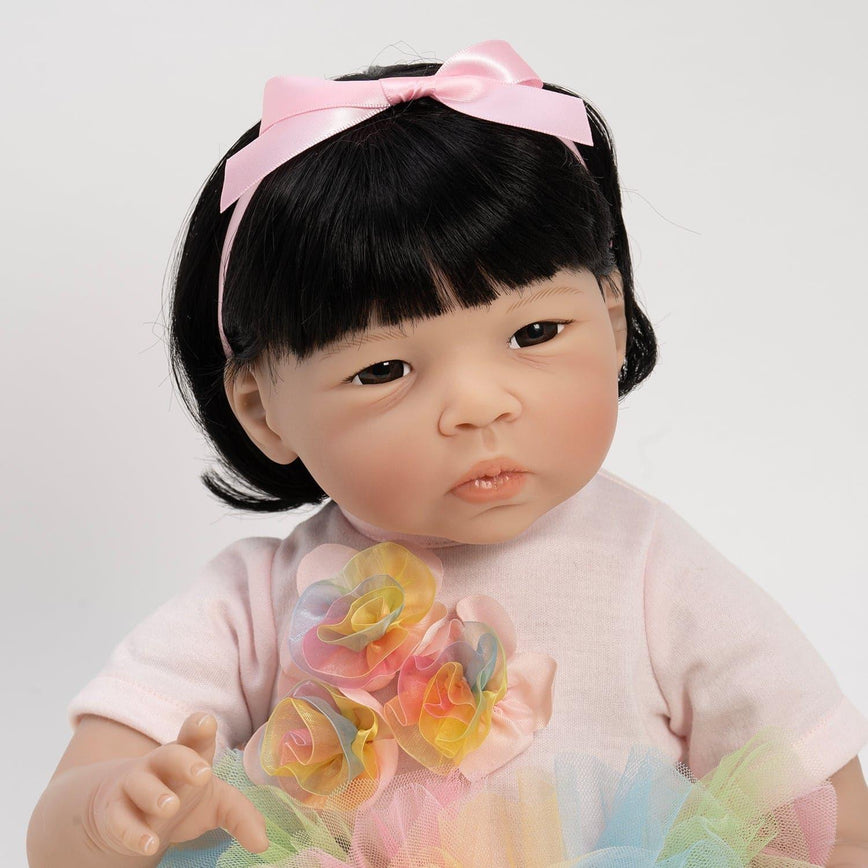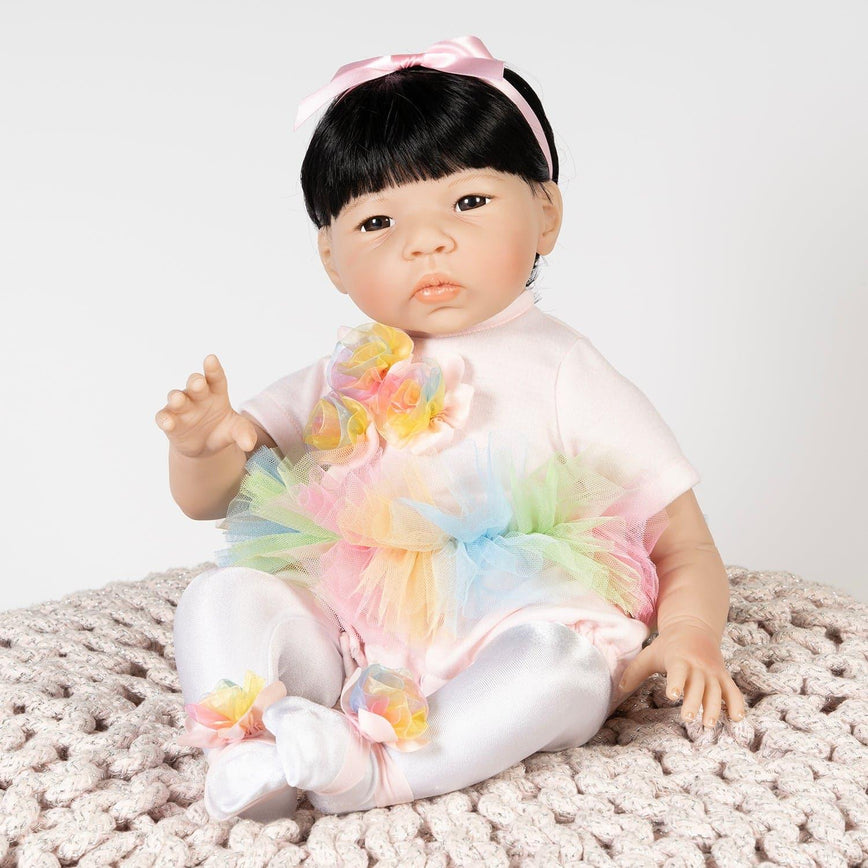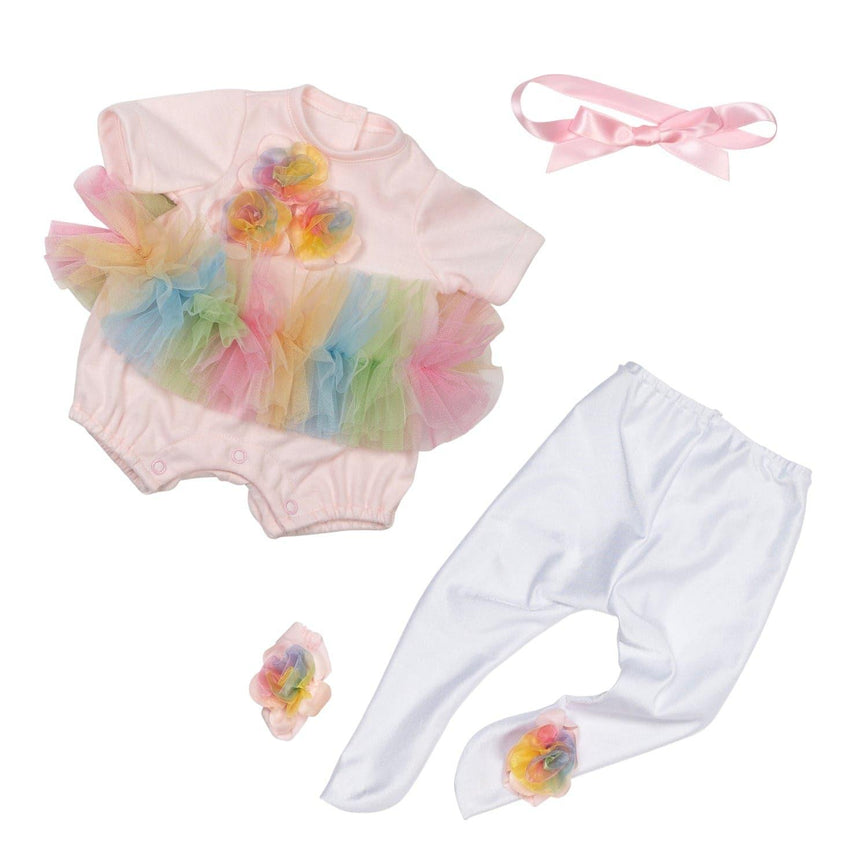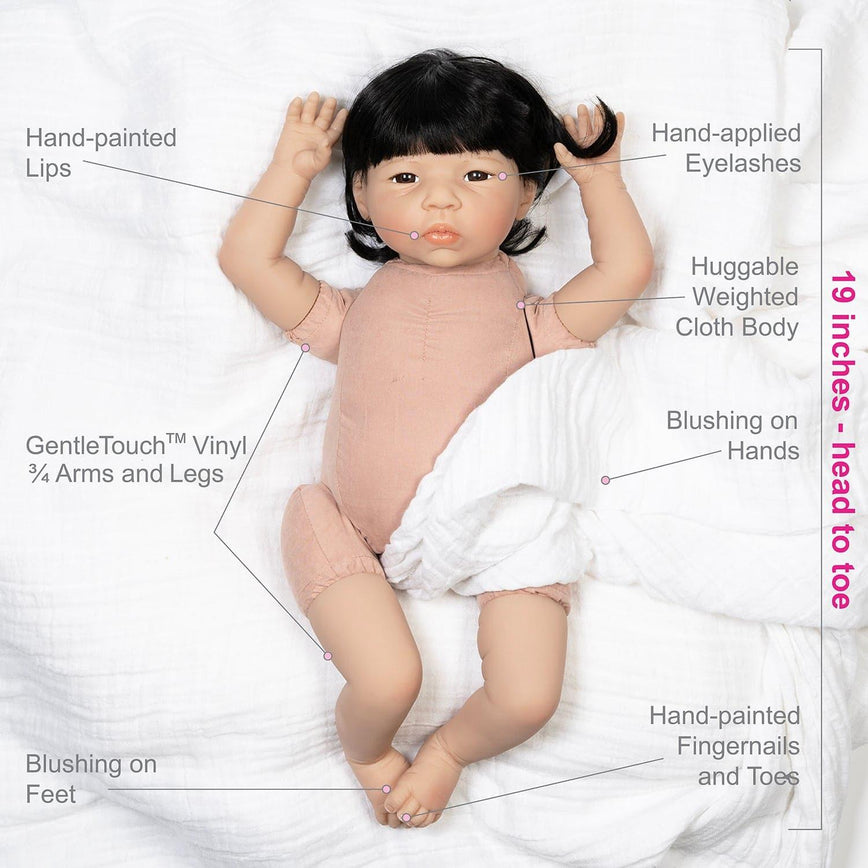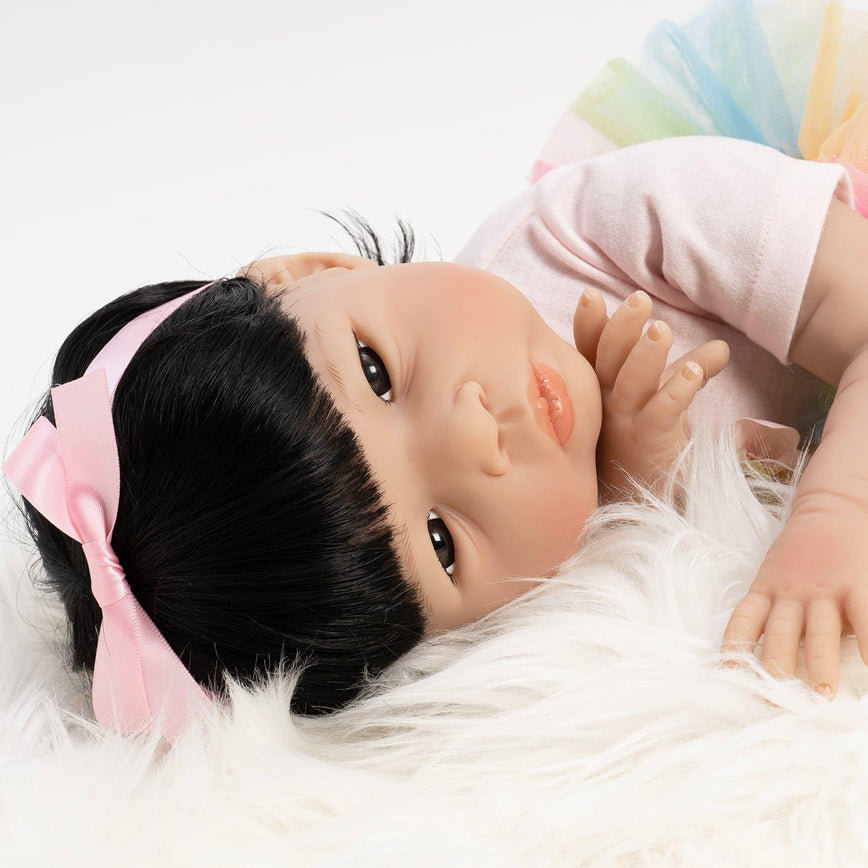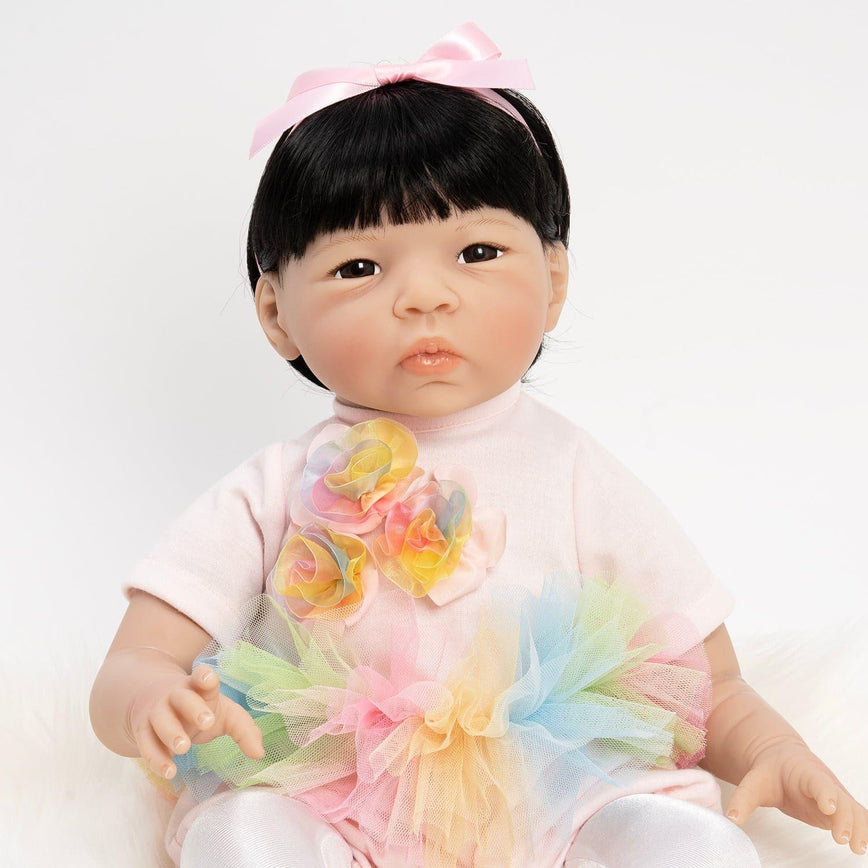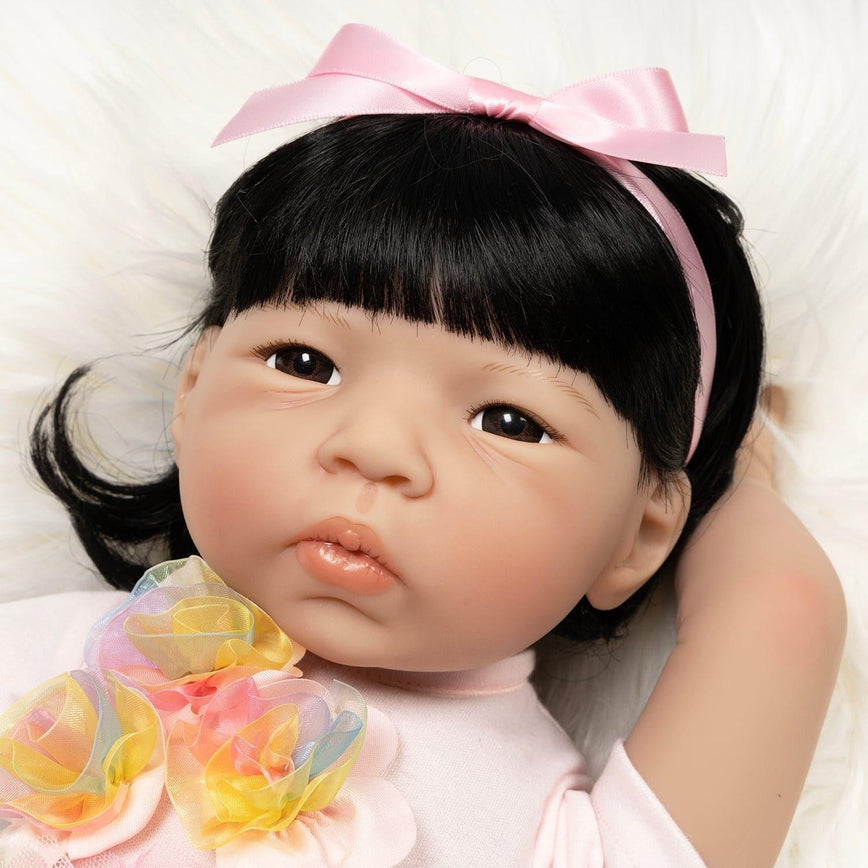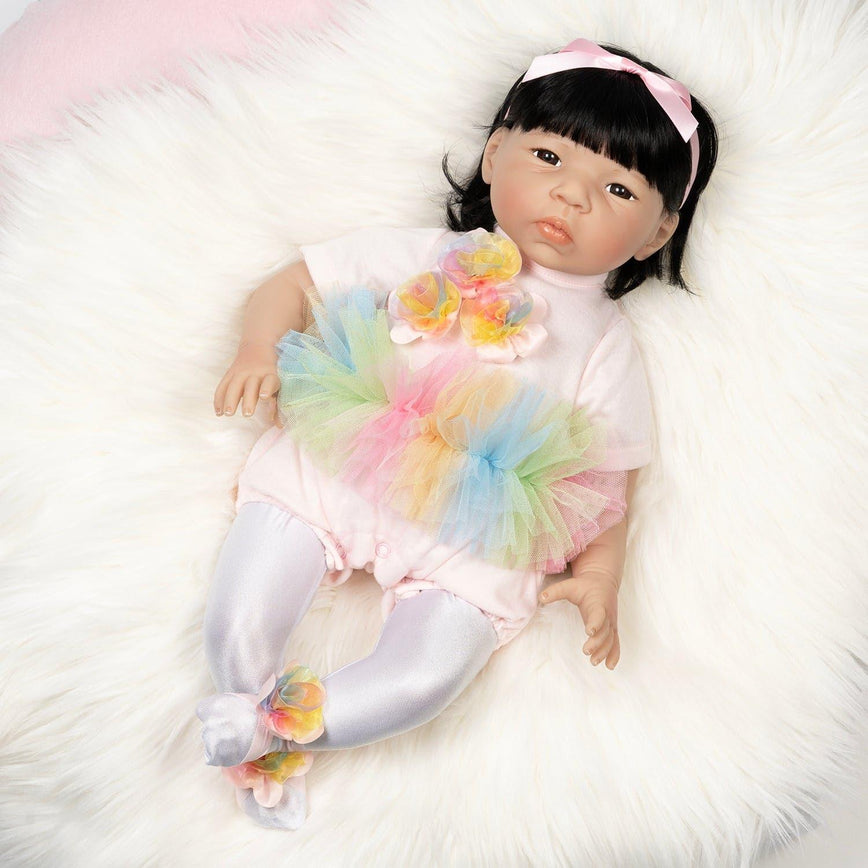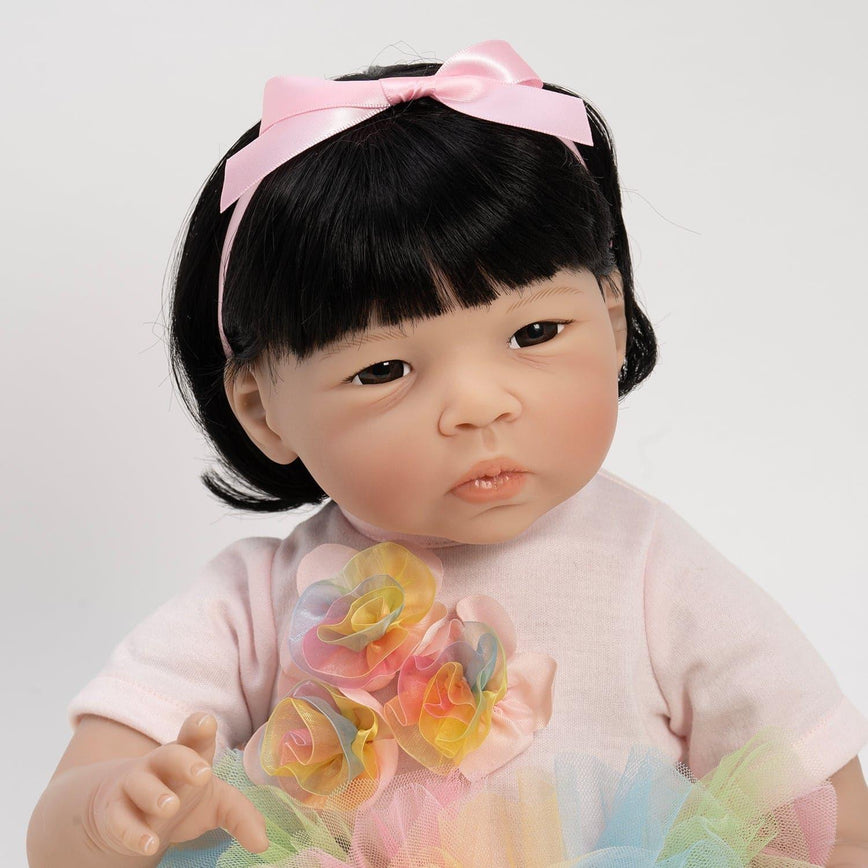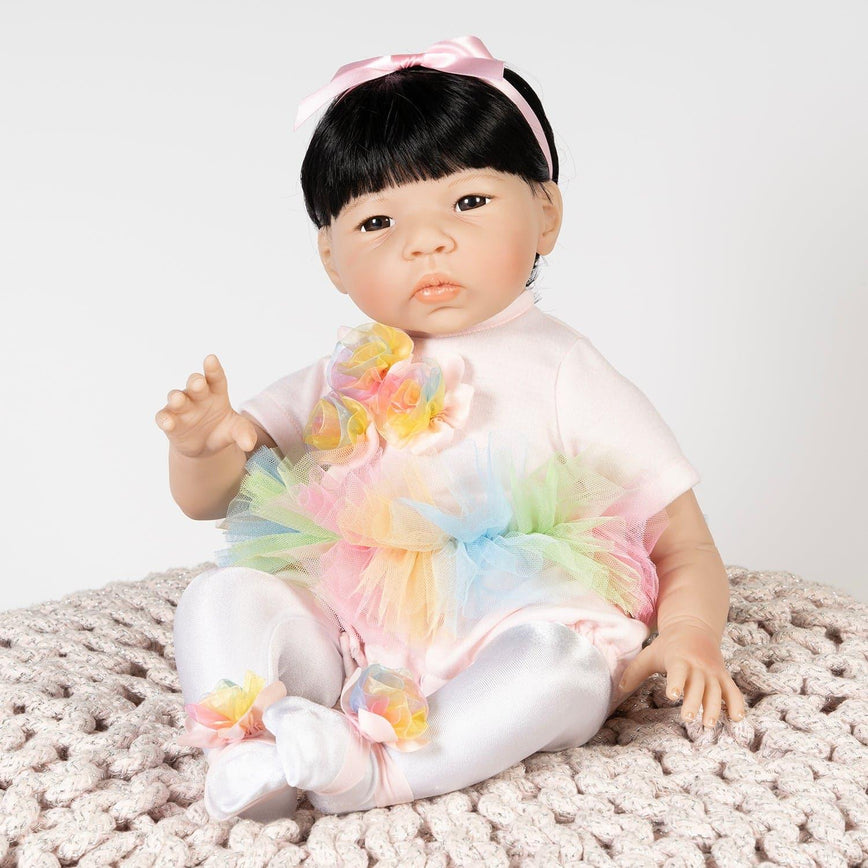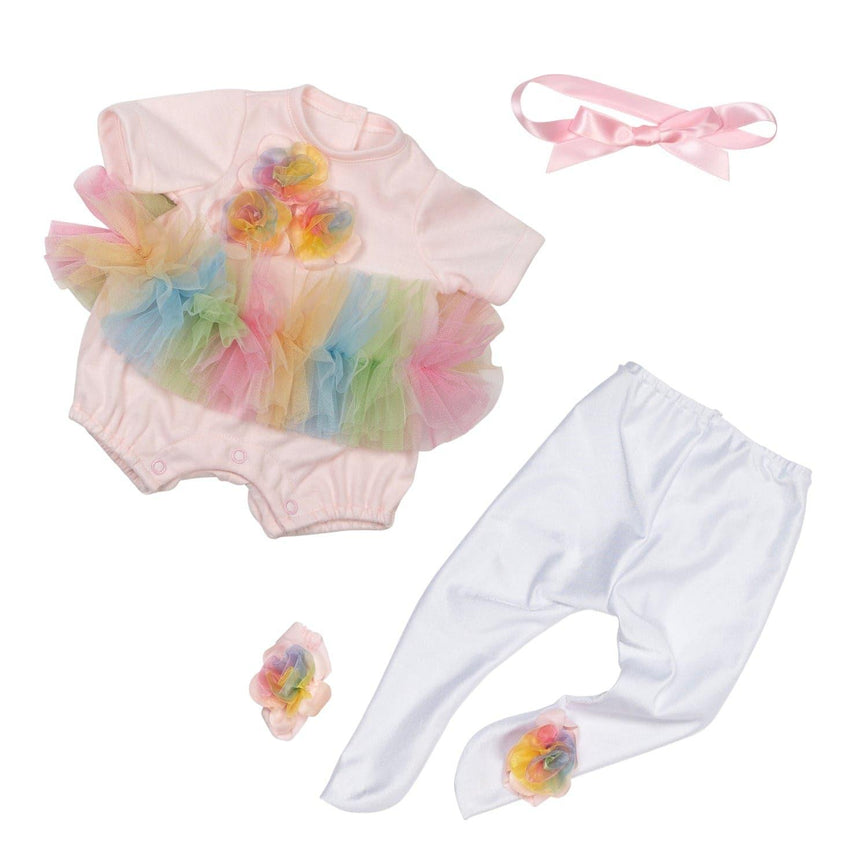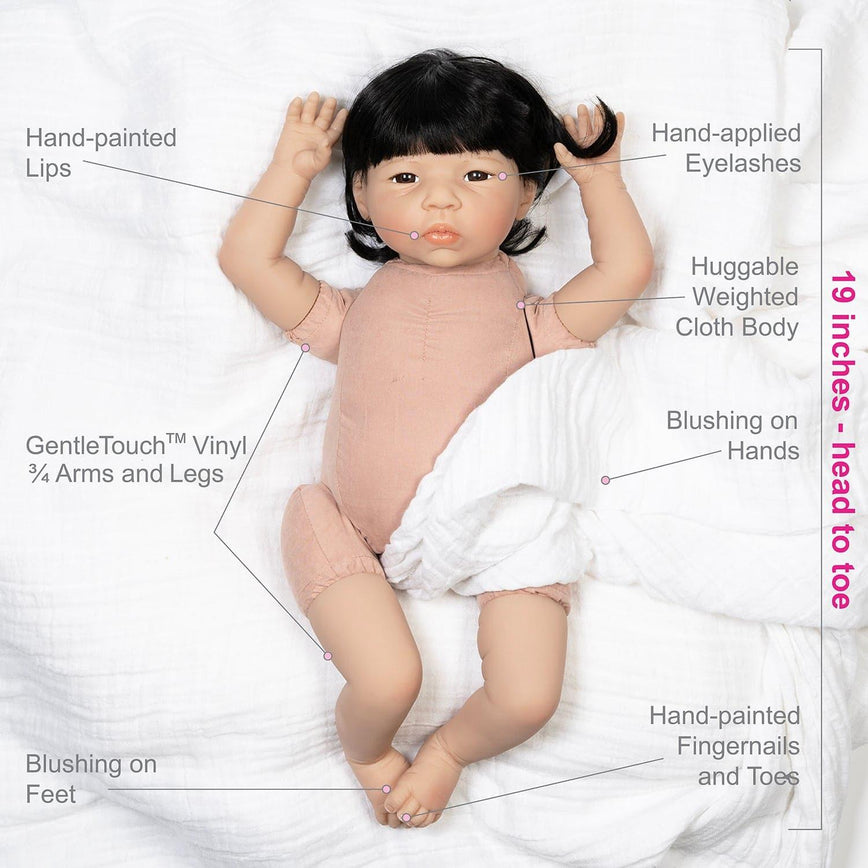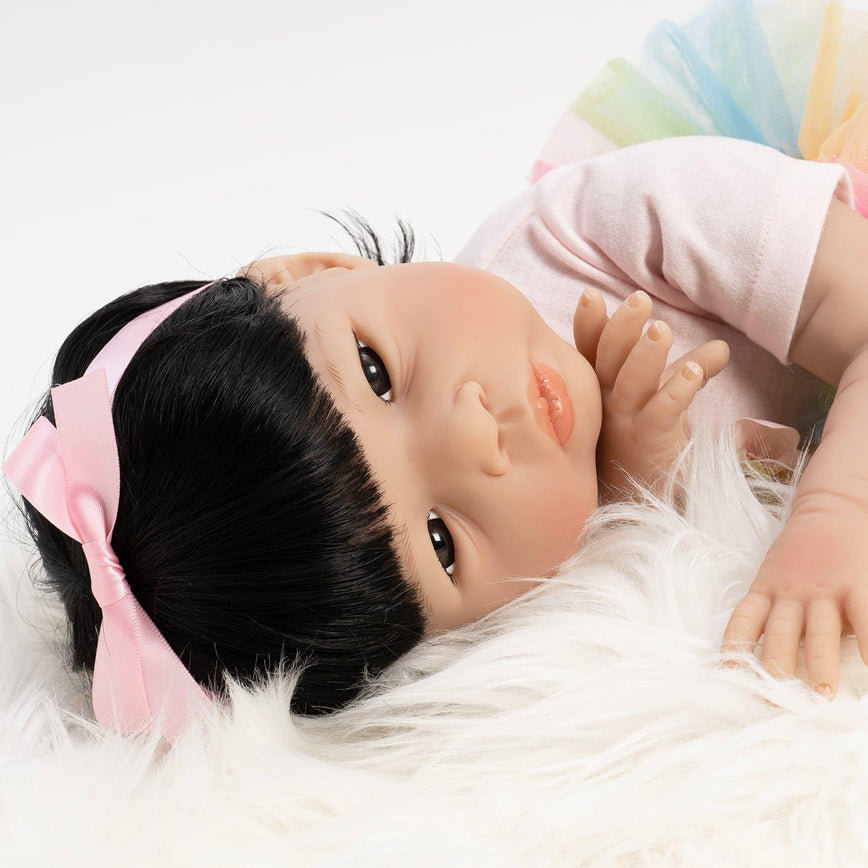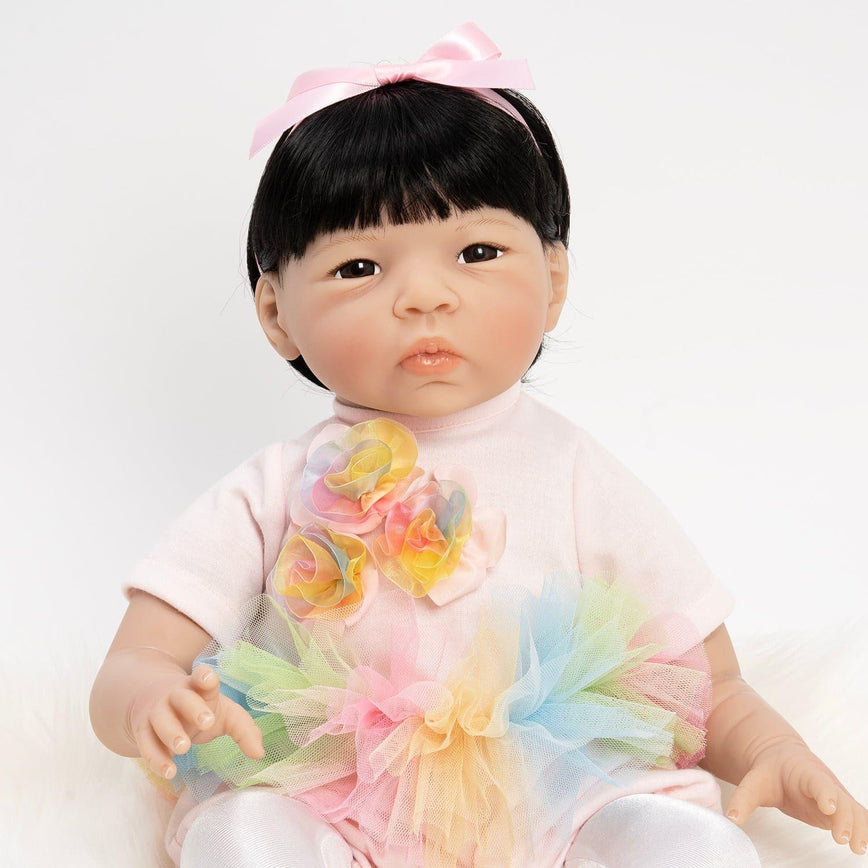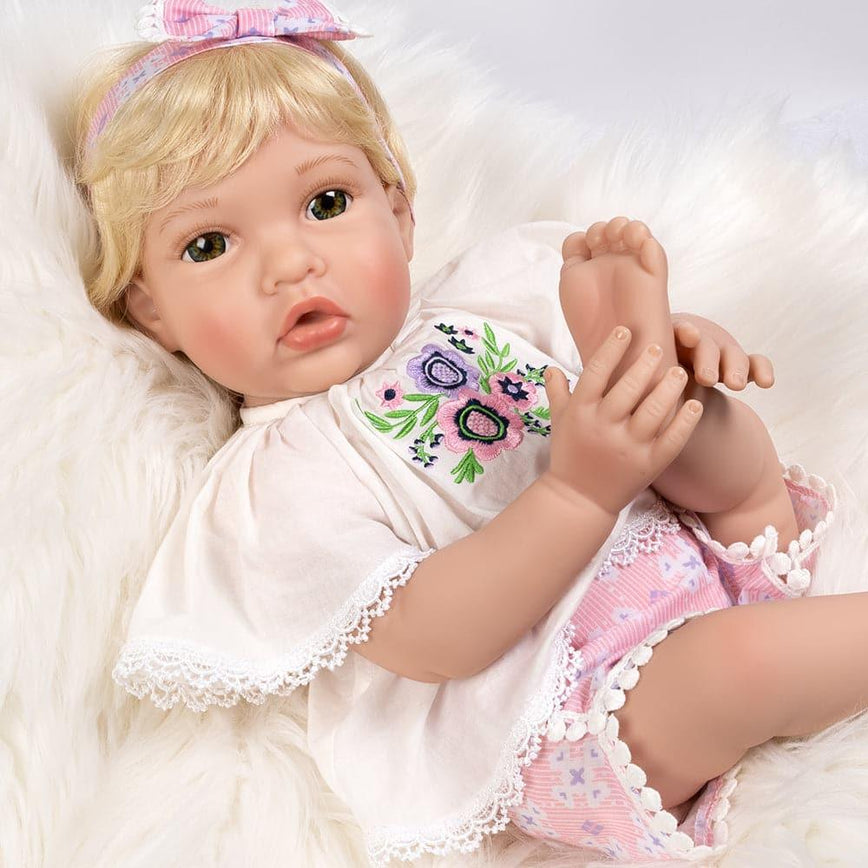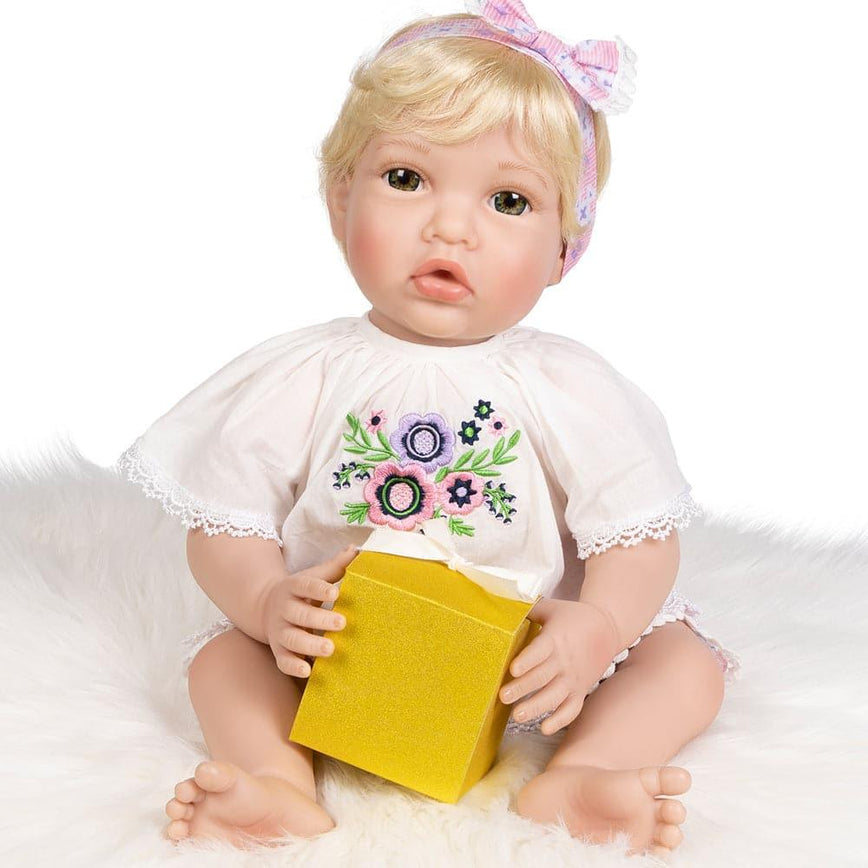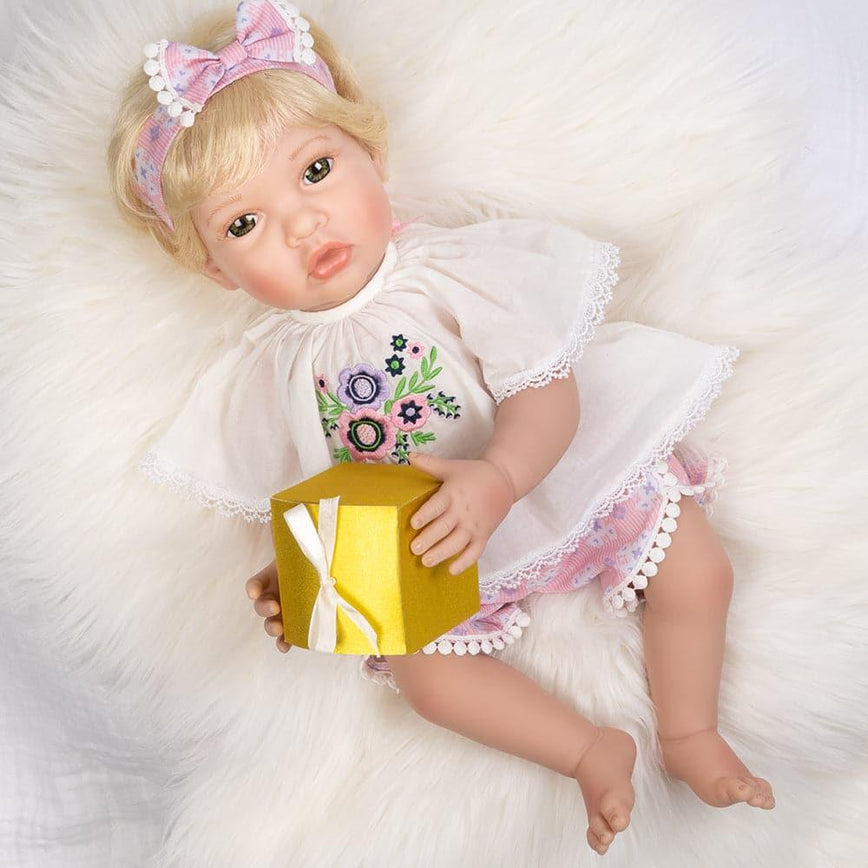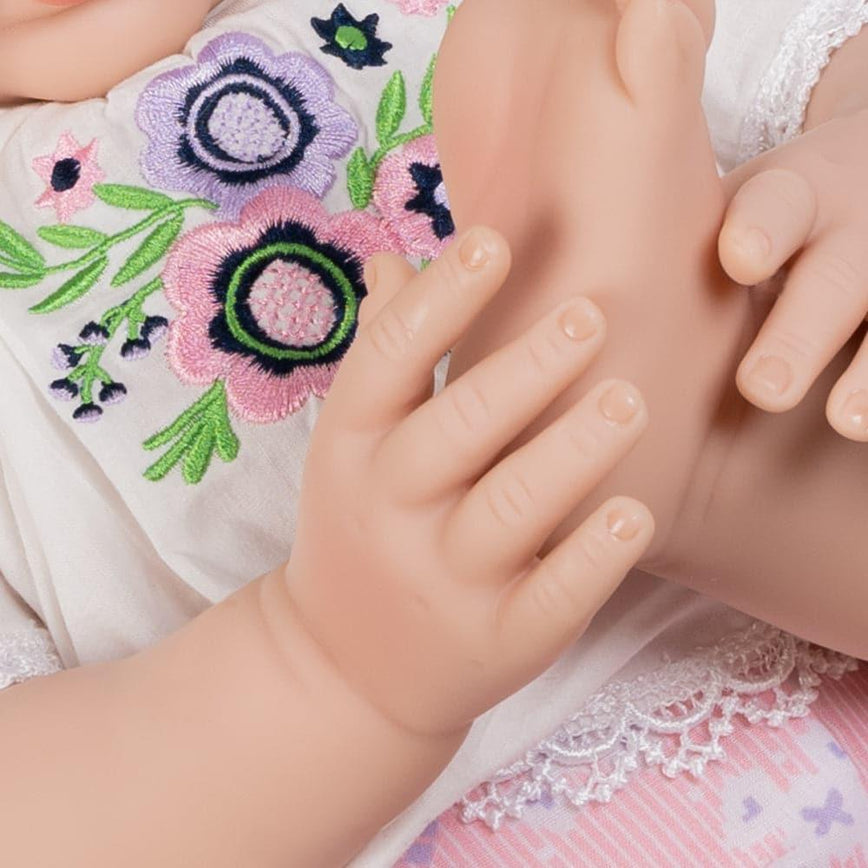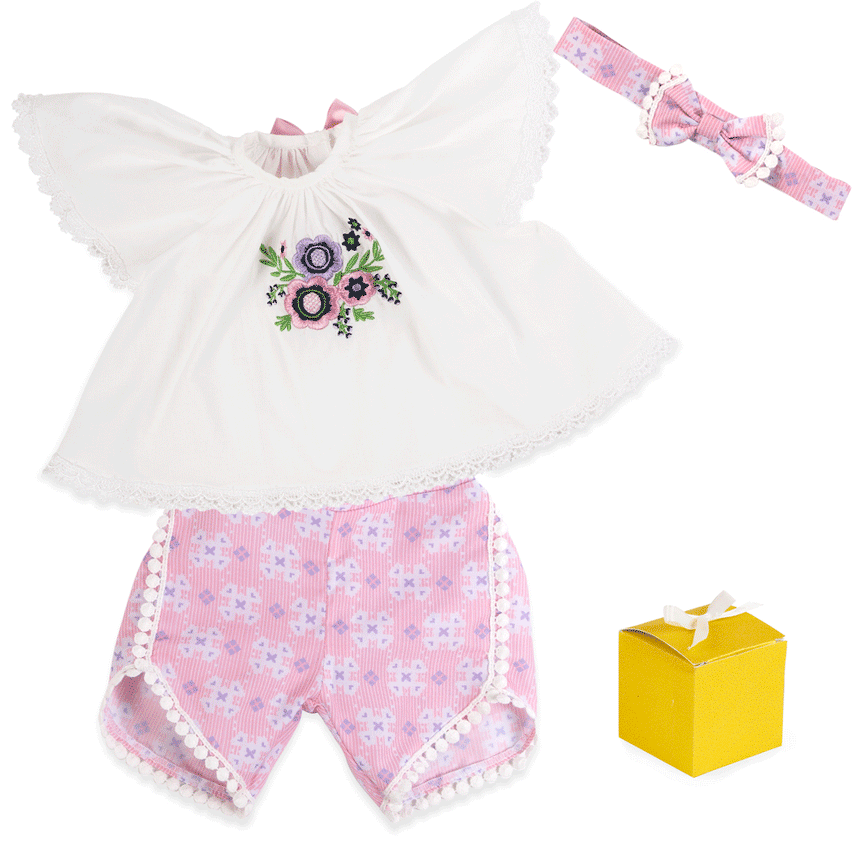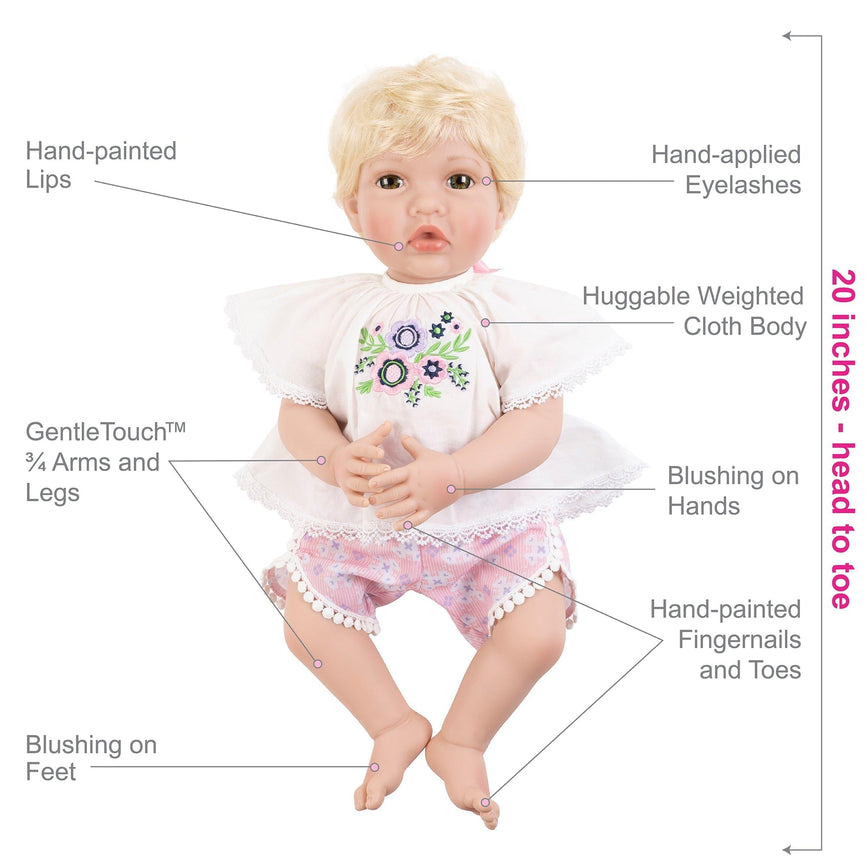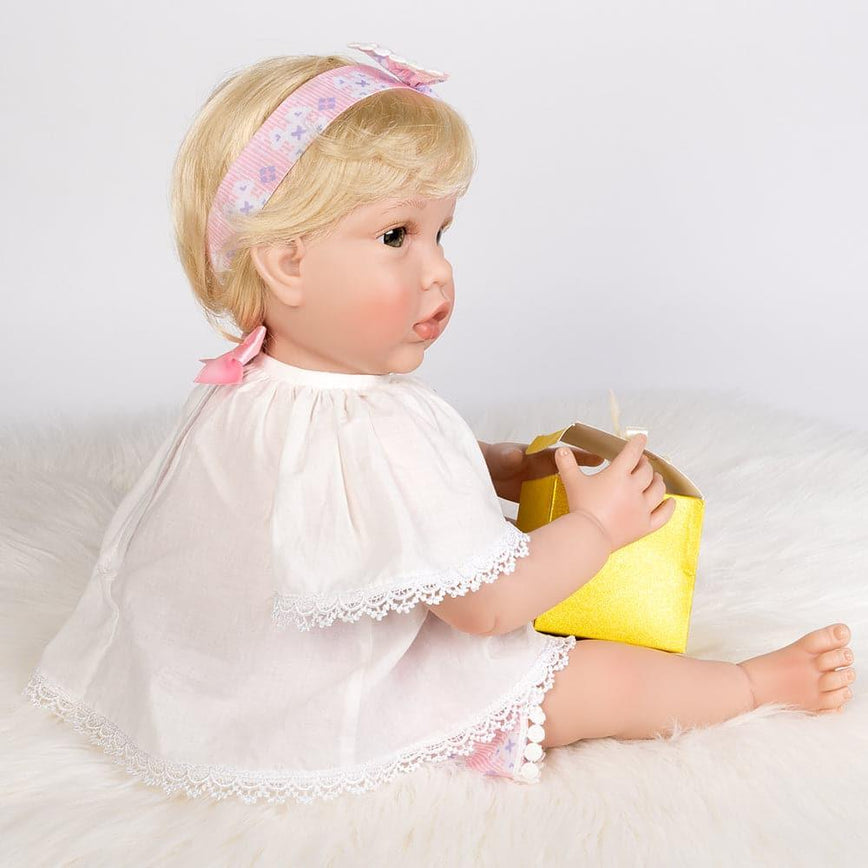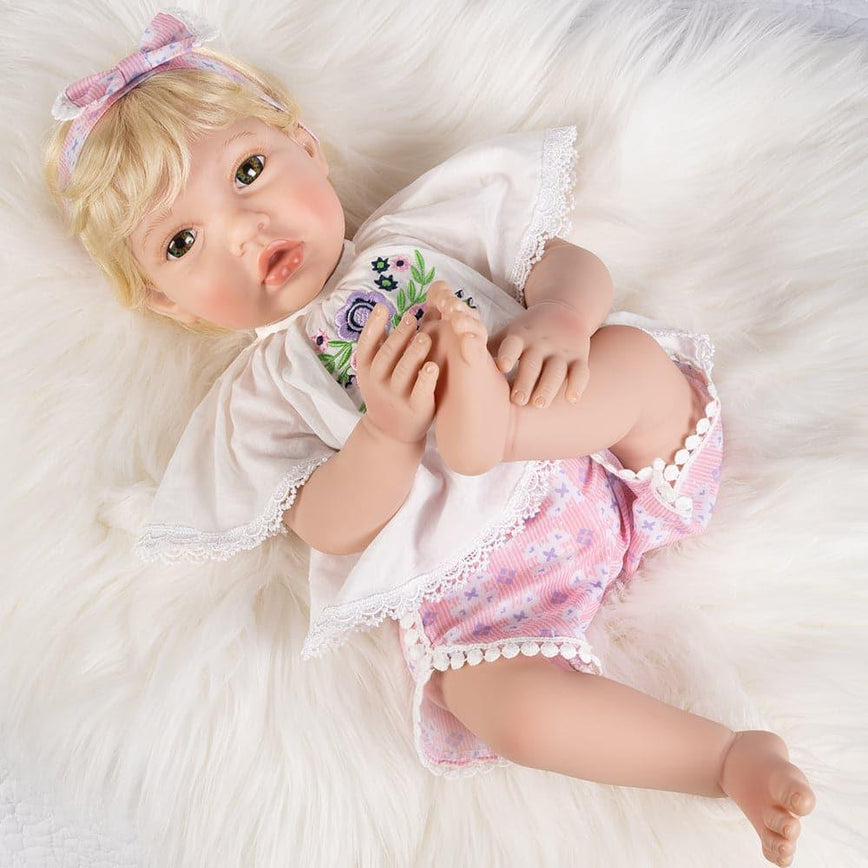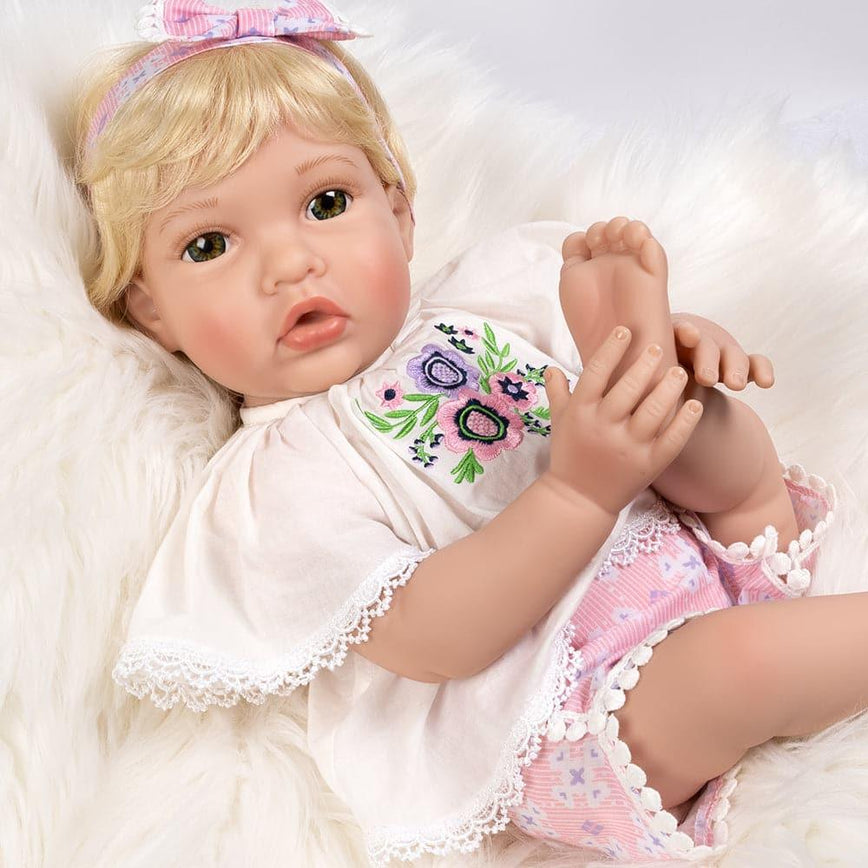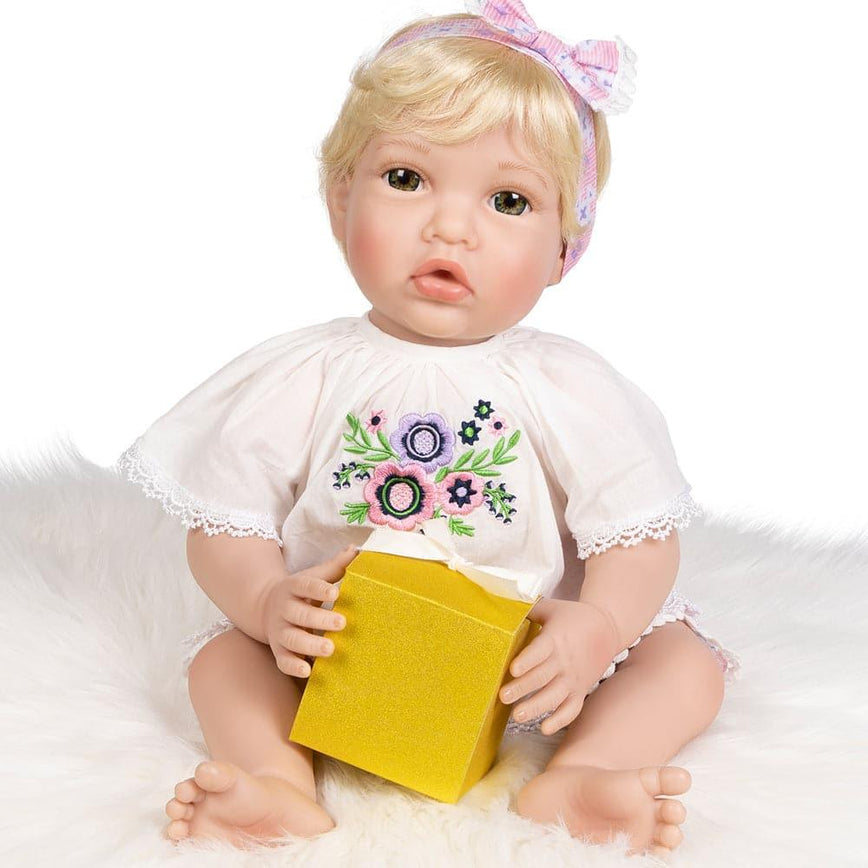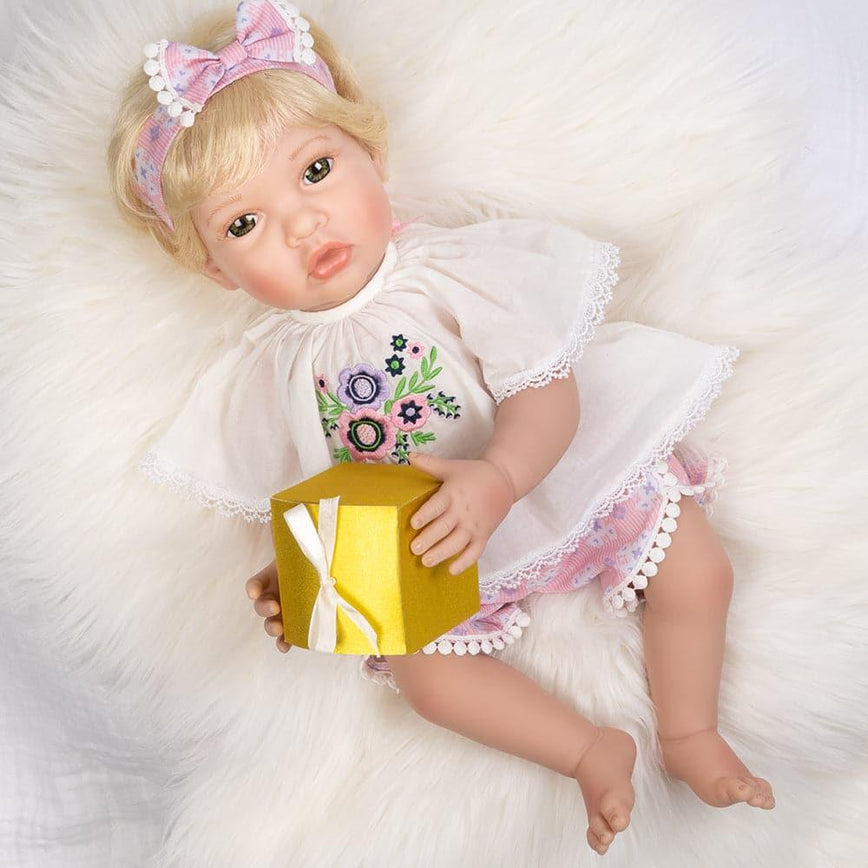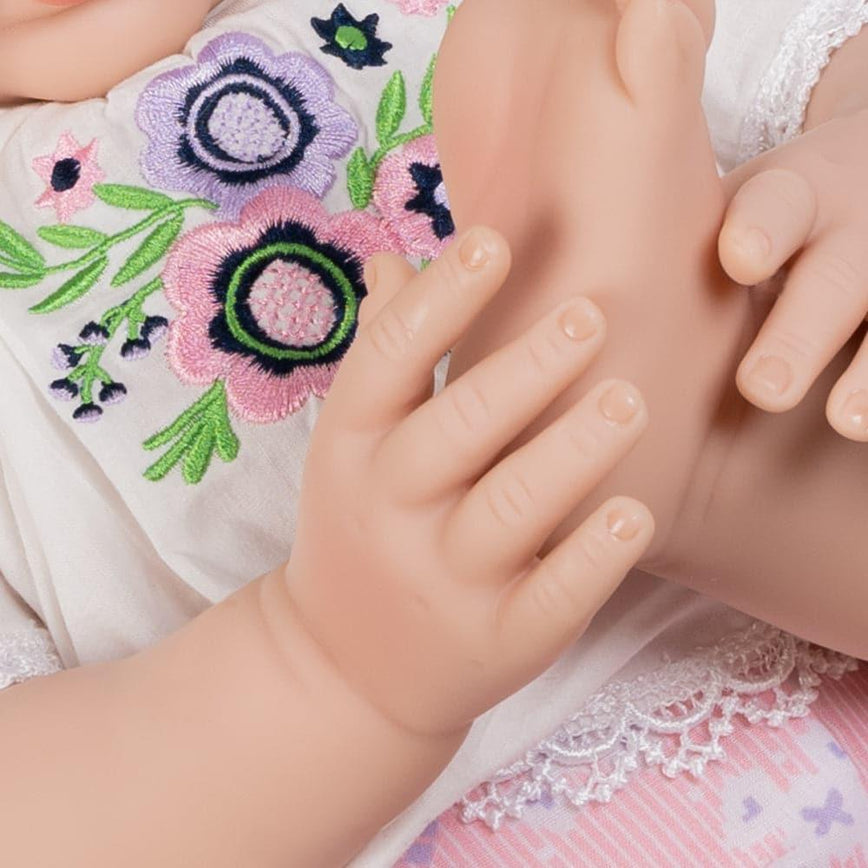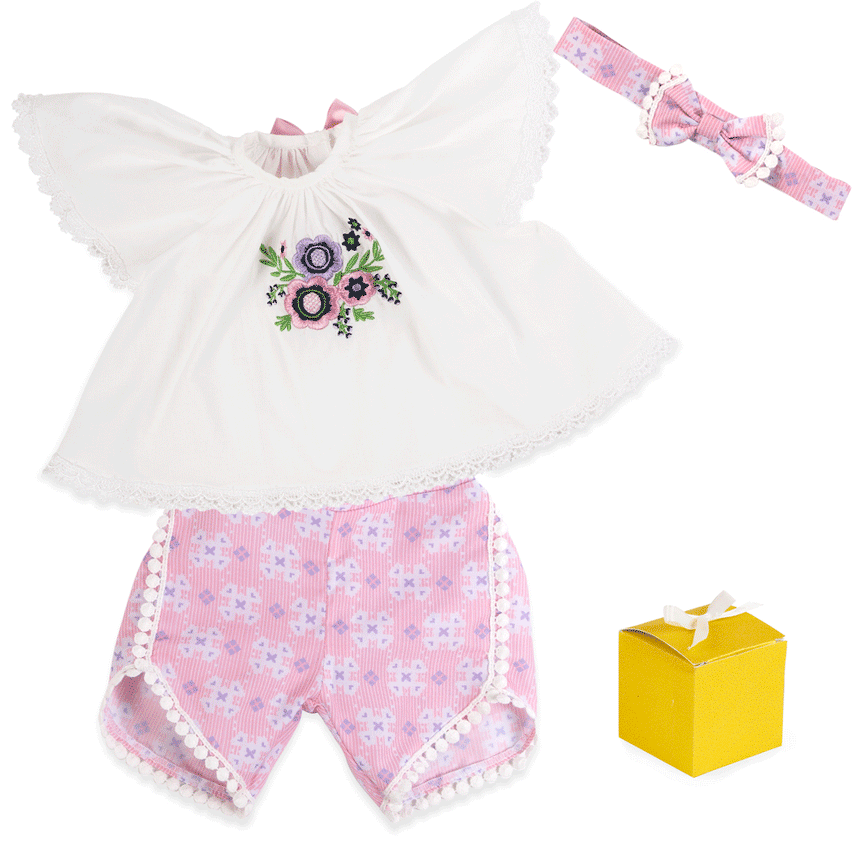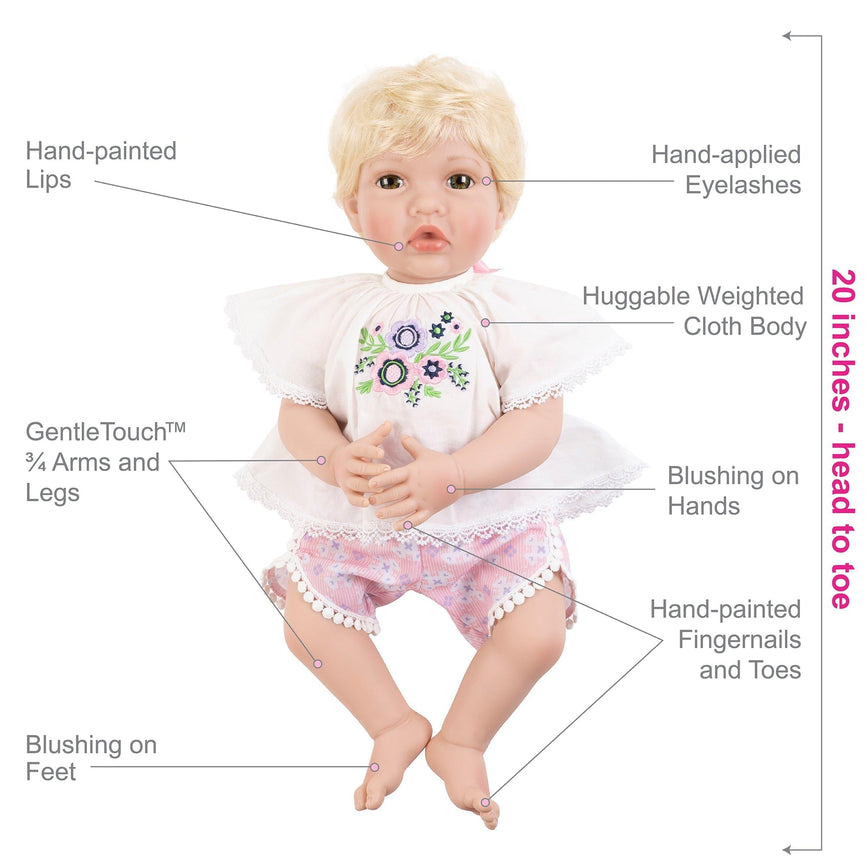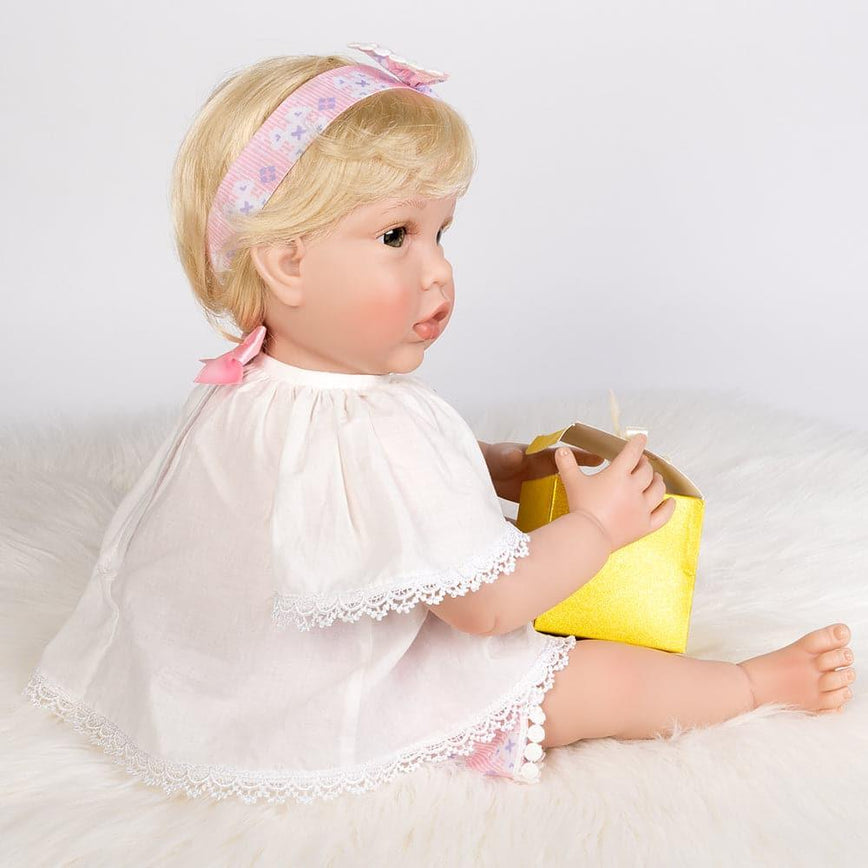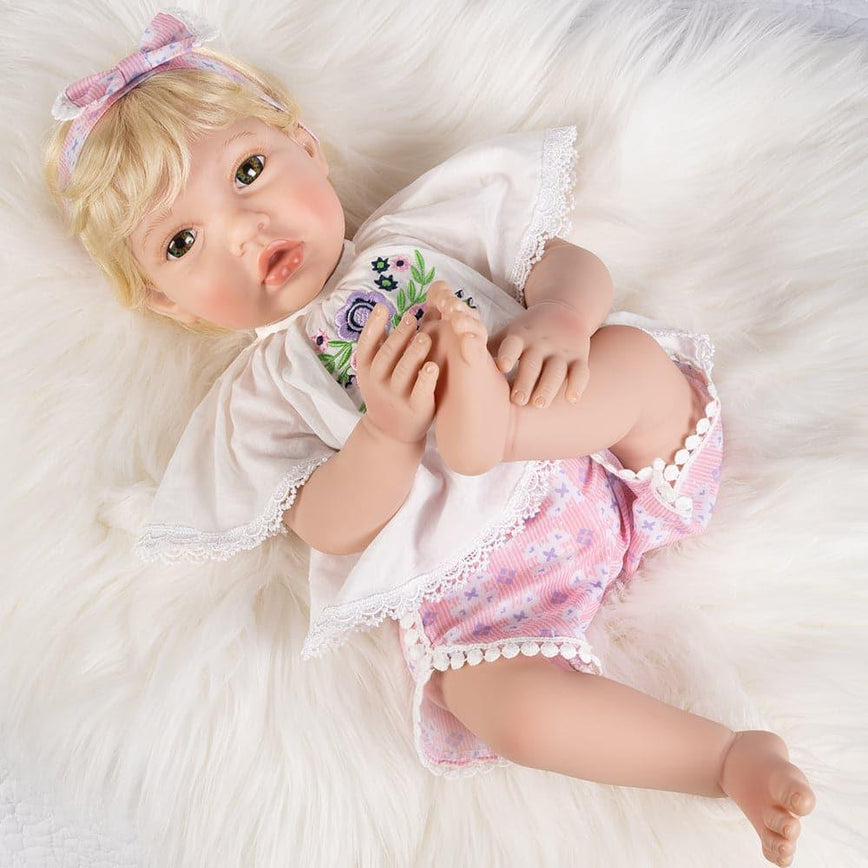 Boho Beauty🌼
Enjoy and have fun under a springtime sun with this bundle of joy, Boho Beauty. This toddler doll wears a fresh ensemble that includes a white flowy floral blouse with white lace edging, custom print shorts, a matching headband, and a gift box containing a surprise doll accessory from one of her colorful adventures! Take her home today!
Buy Boho Beauty🌼
Sweet Swaddlers: Rose Petal 🌼
Our 16" Sweet Swaddlers: Rose Petal is a perfect doll for kids to hold and love. Catch a spring breeze as you carry home this sweet little baby outfitted in a onesie with a floral heart applique. Cuddle her close to your heart and make her dream come true while wrapped in her ultra-soft floral swaddling blanket.
Buy Sweet Swaddlers: Rose Petal 🌼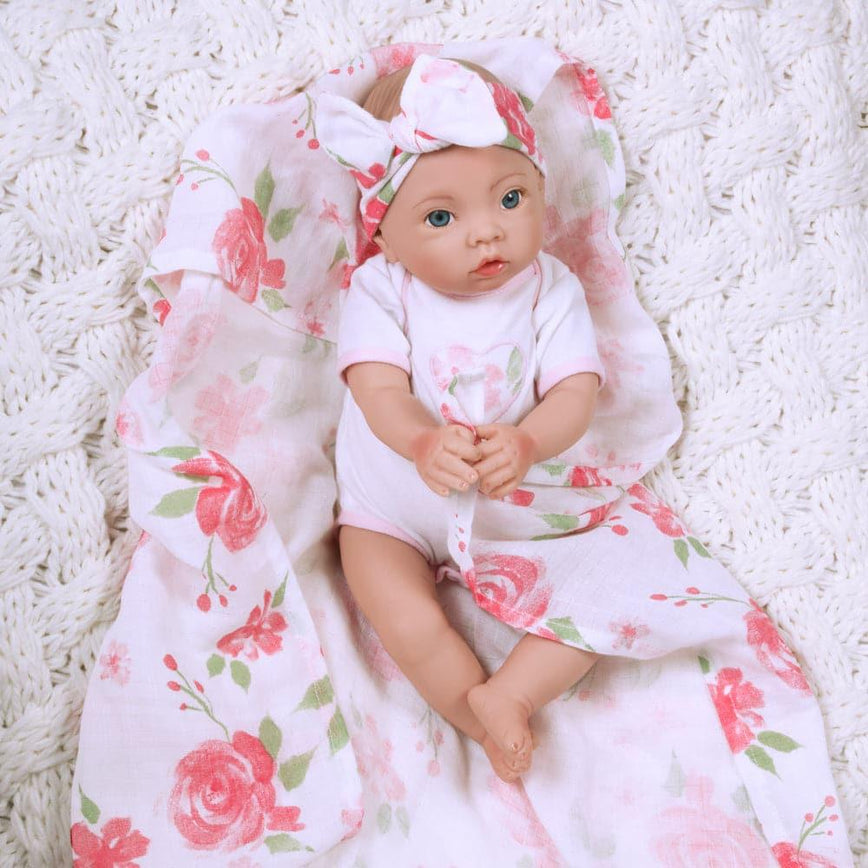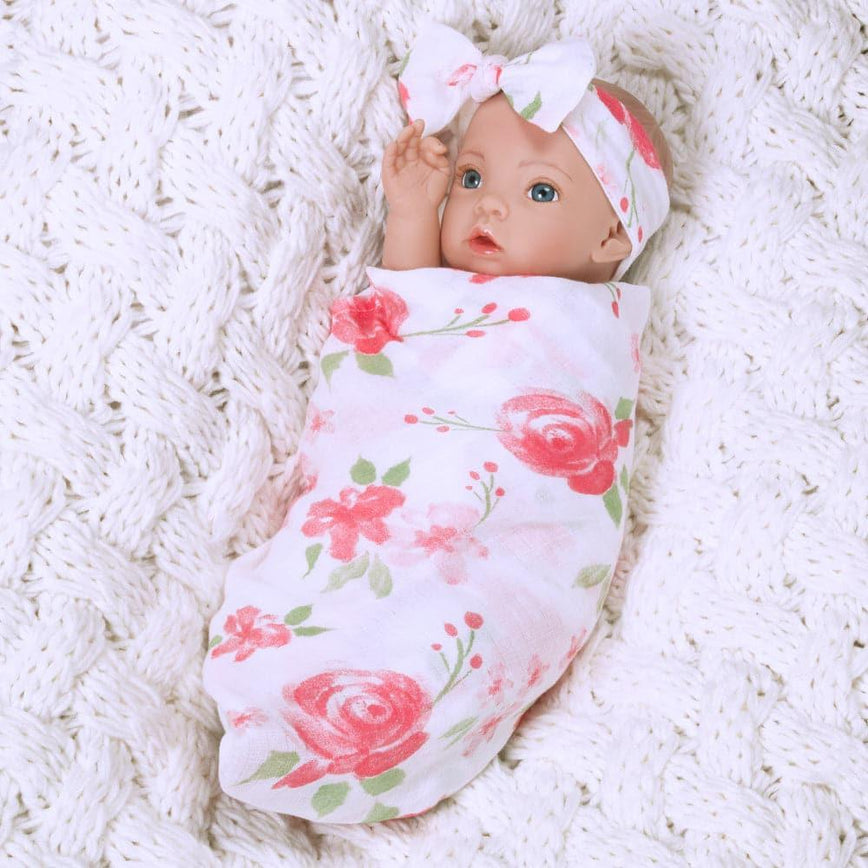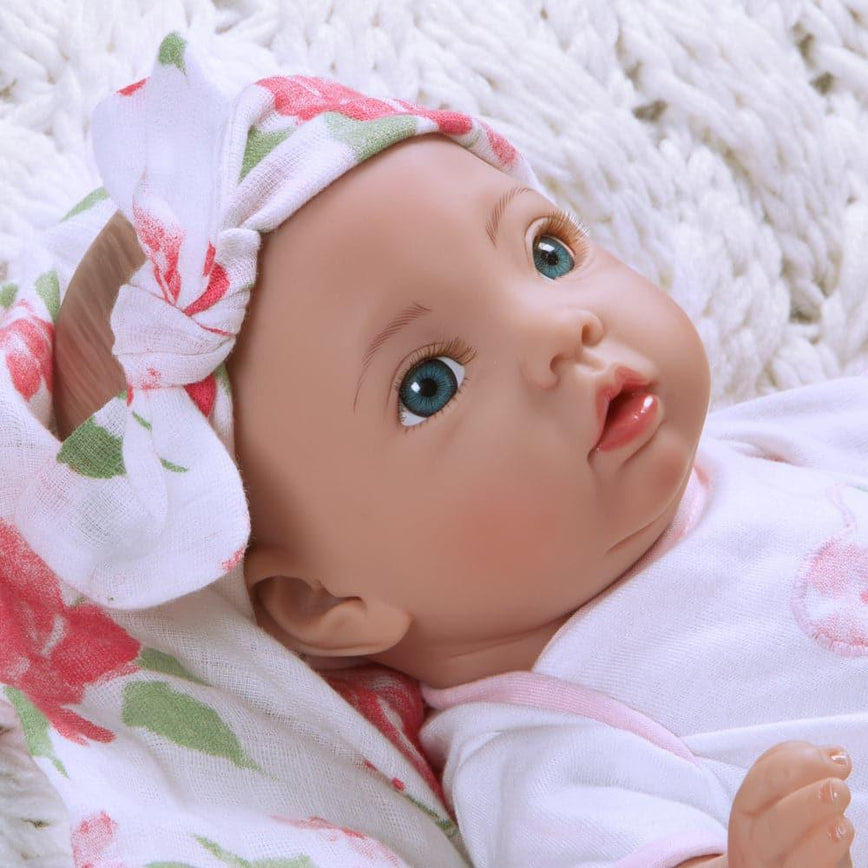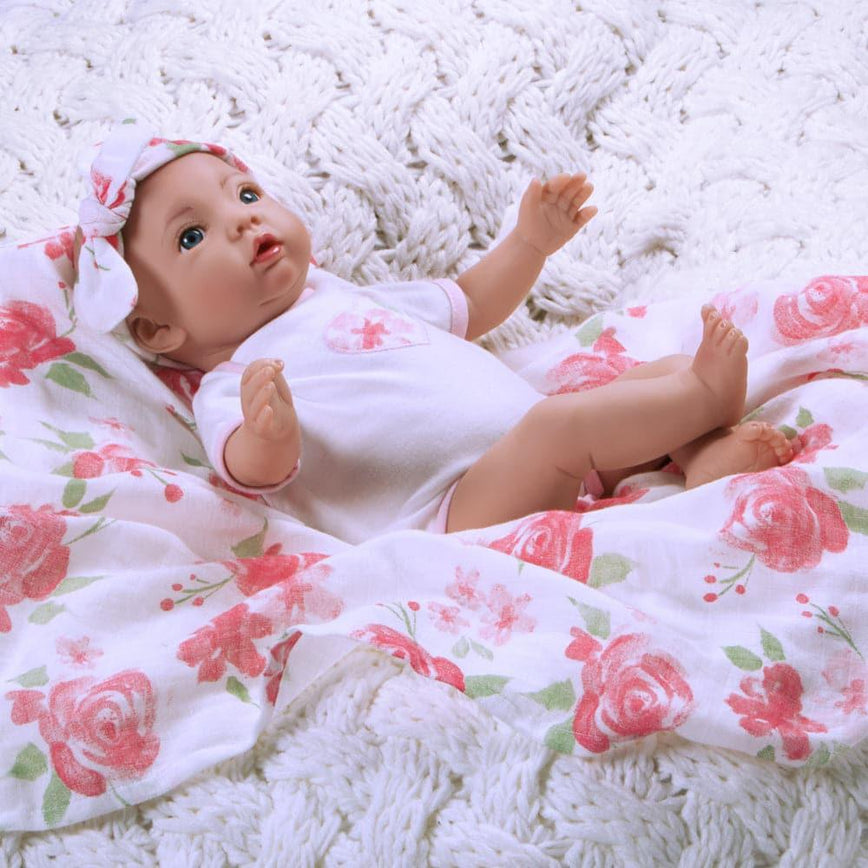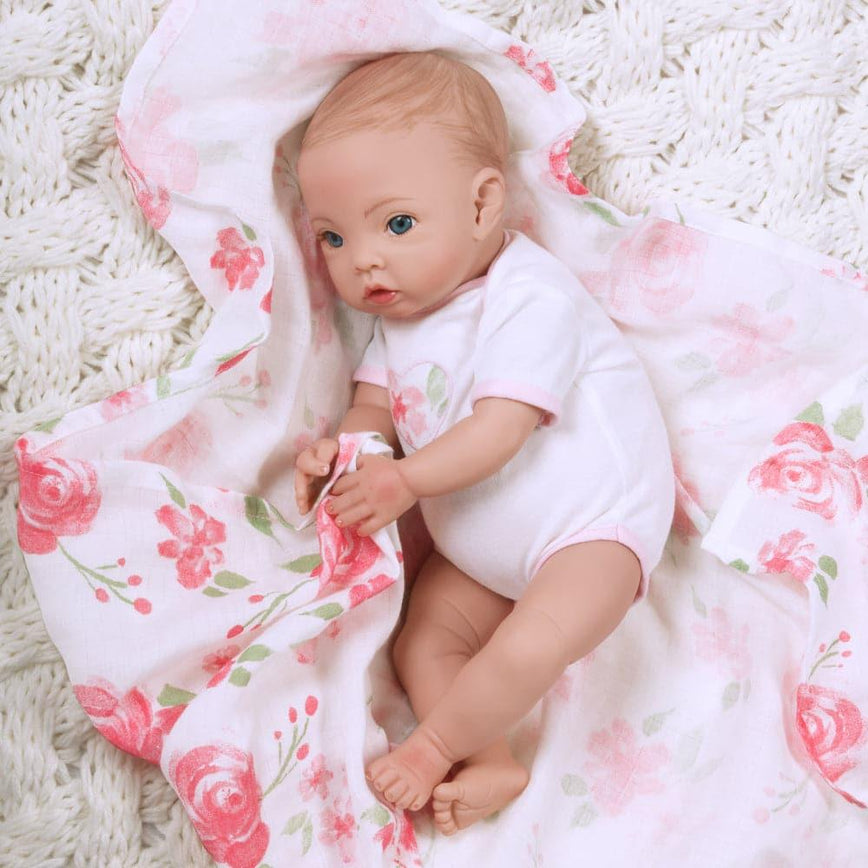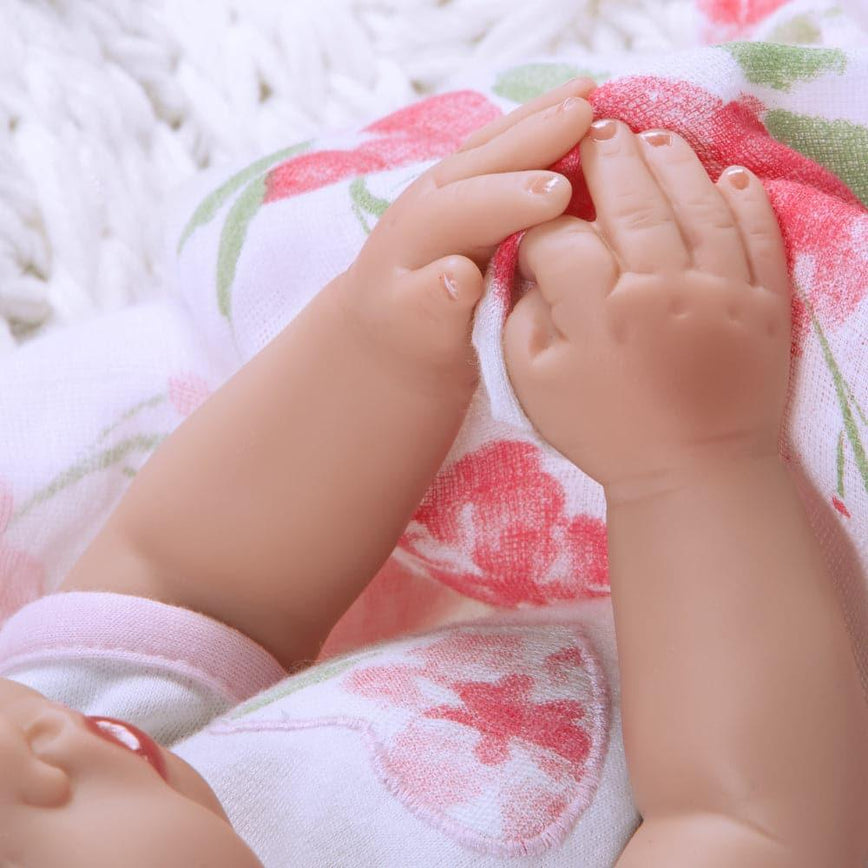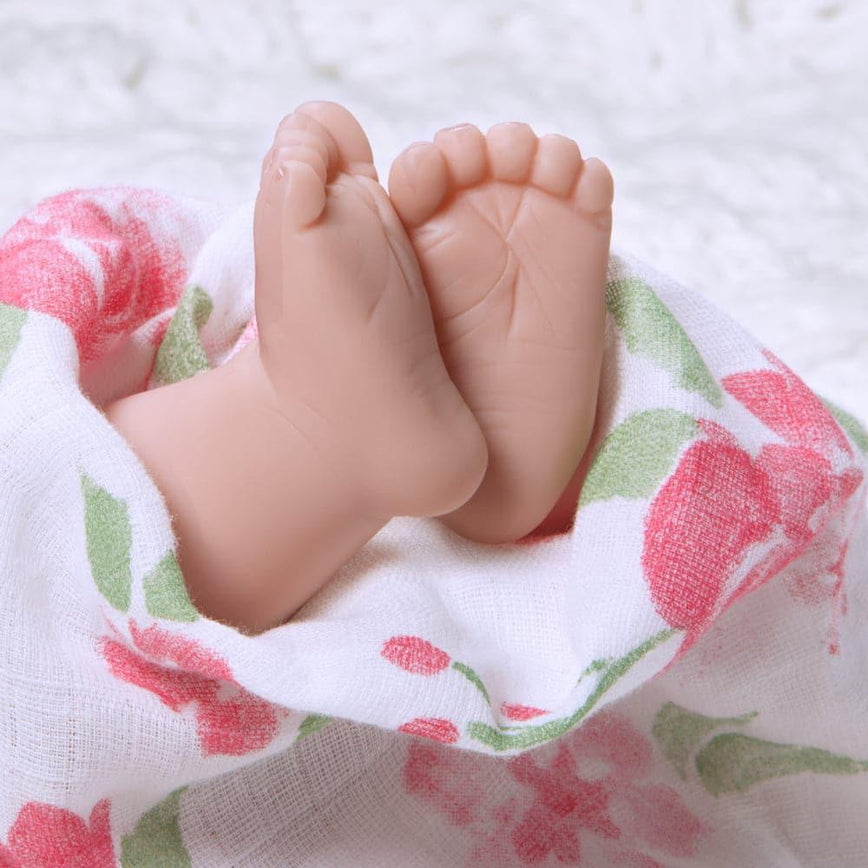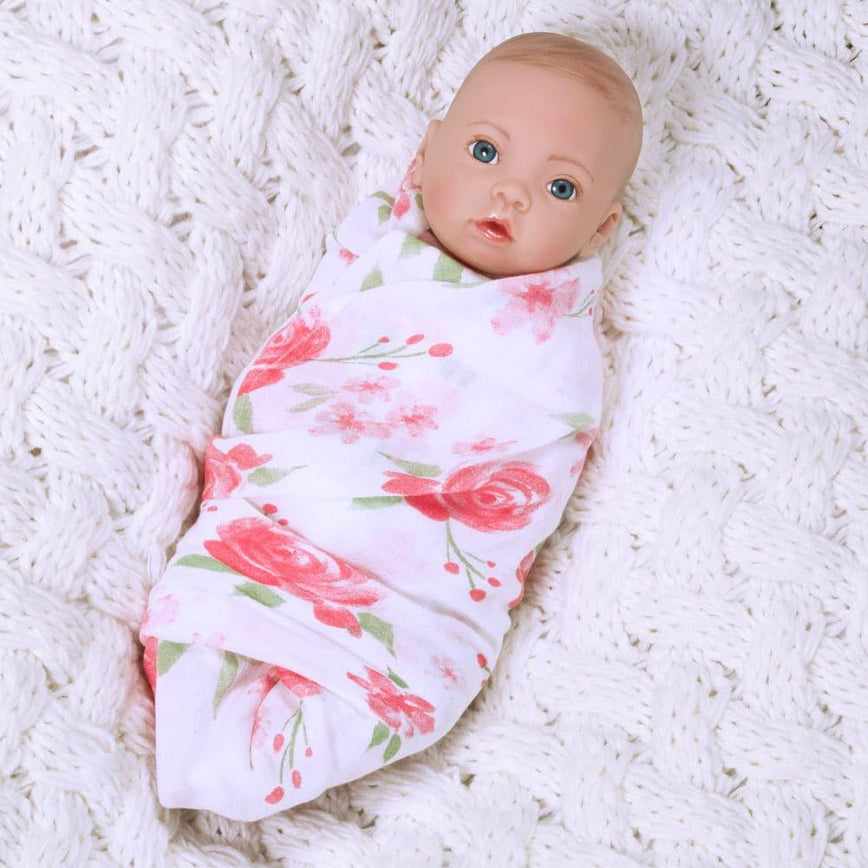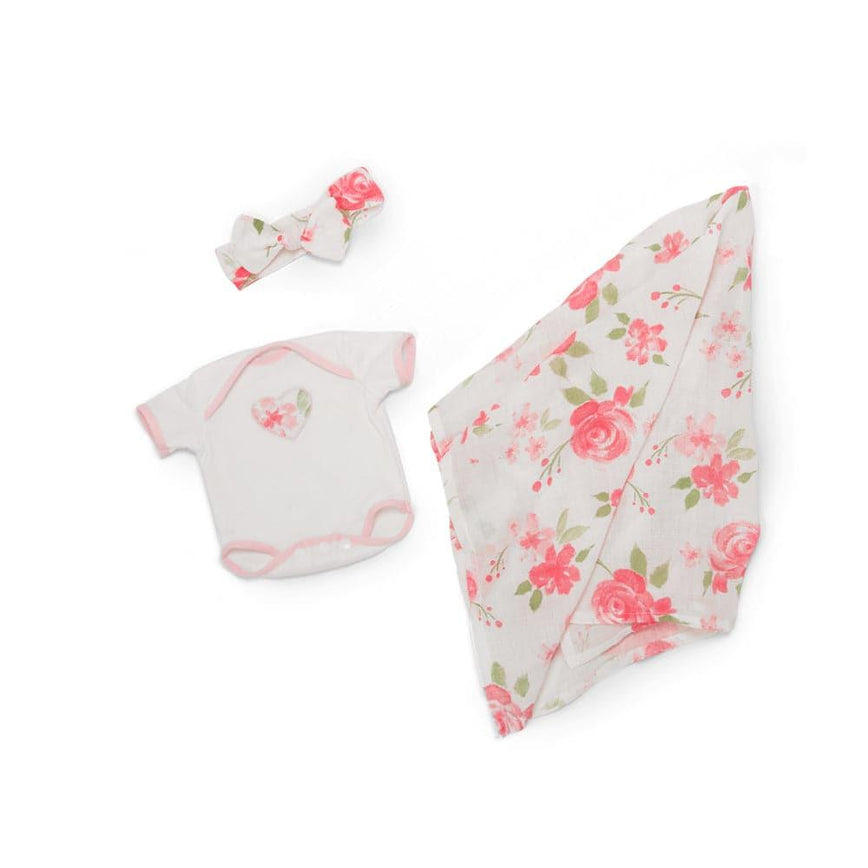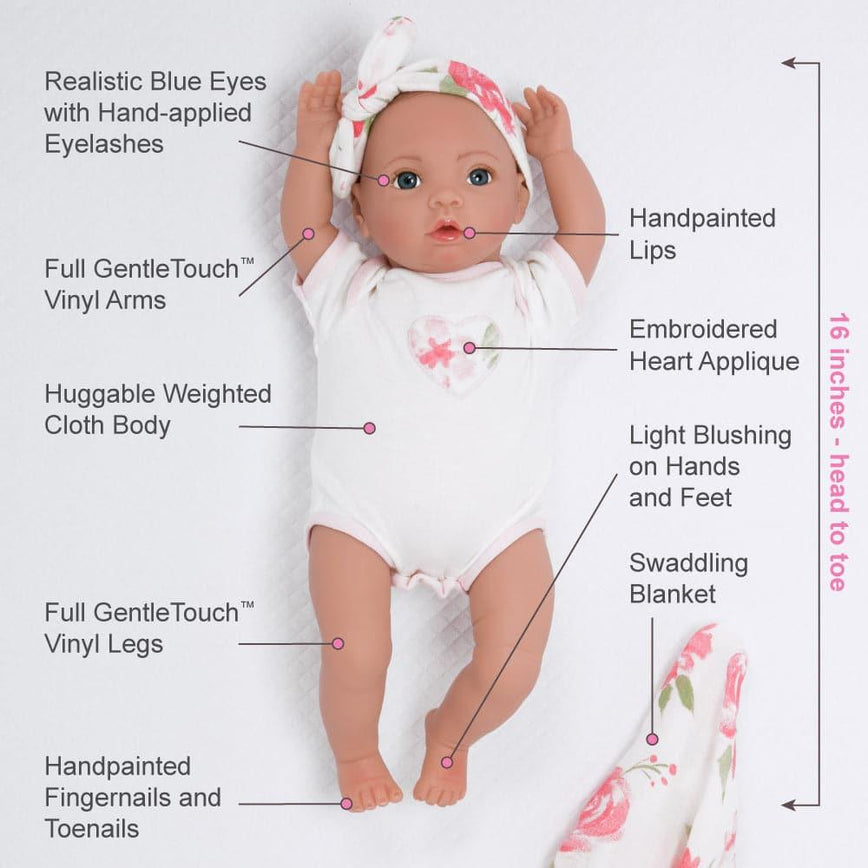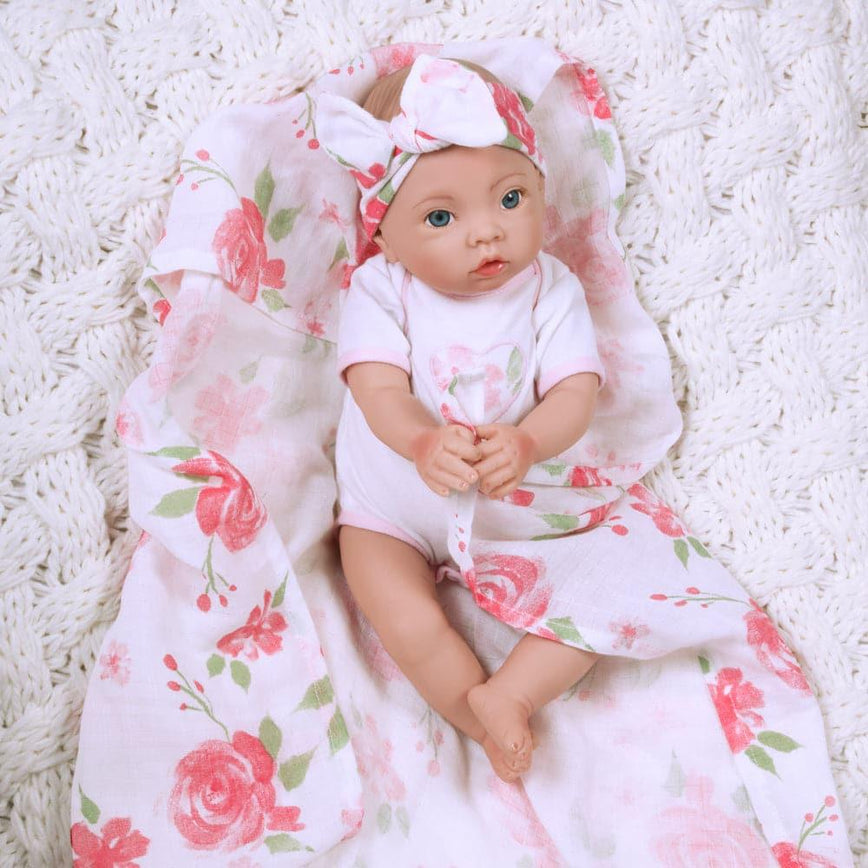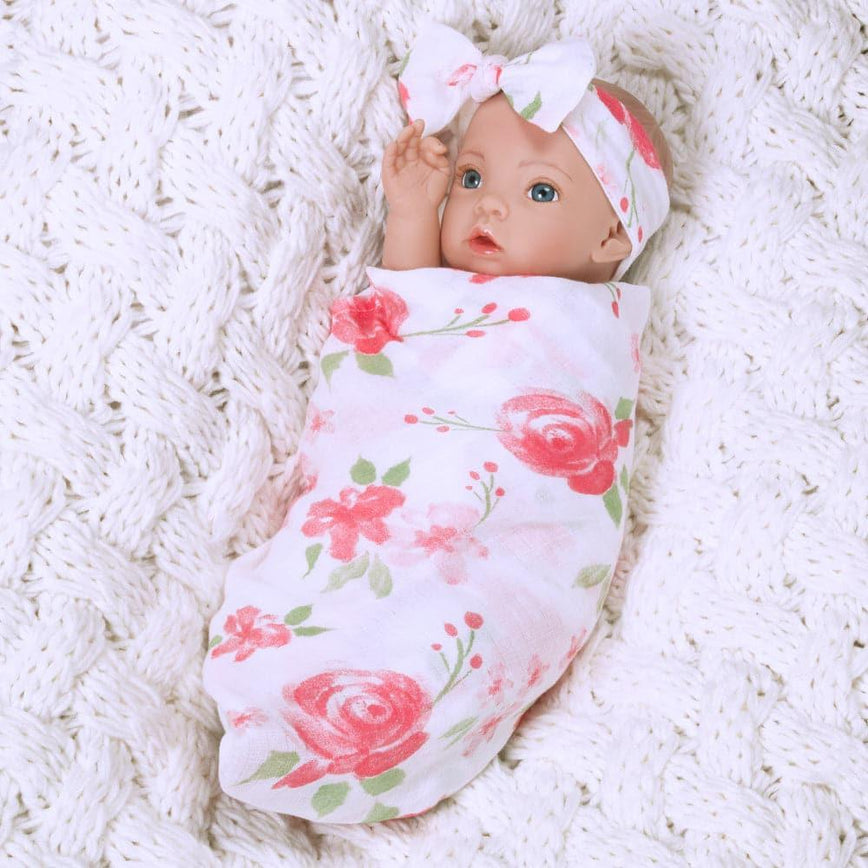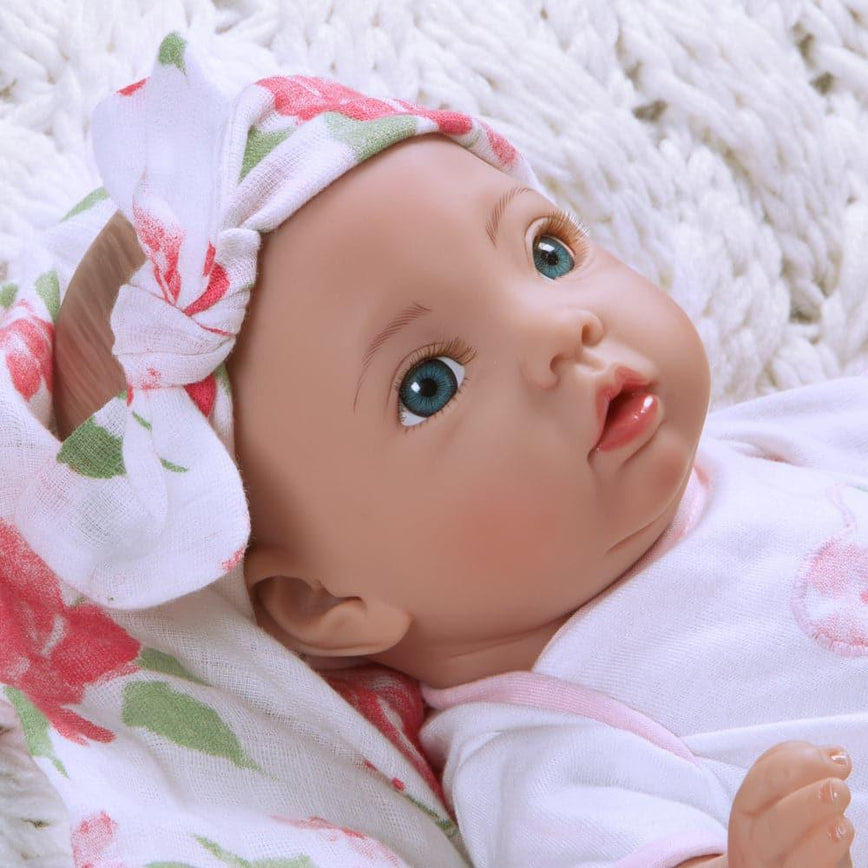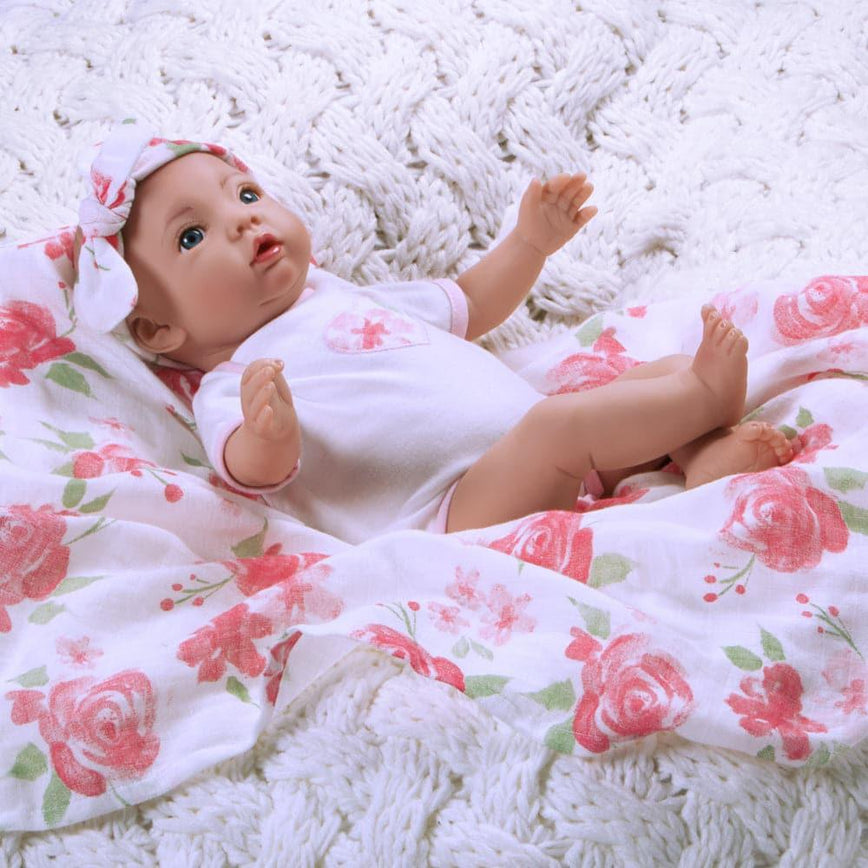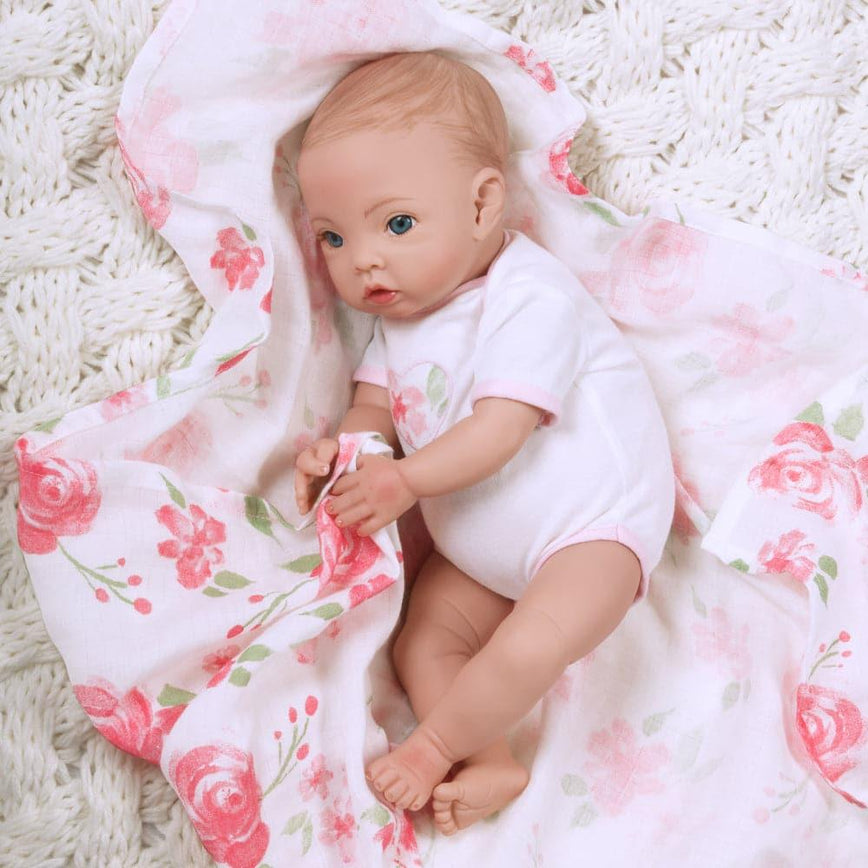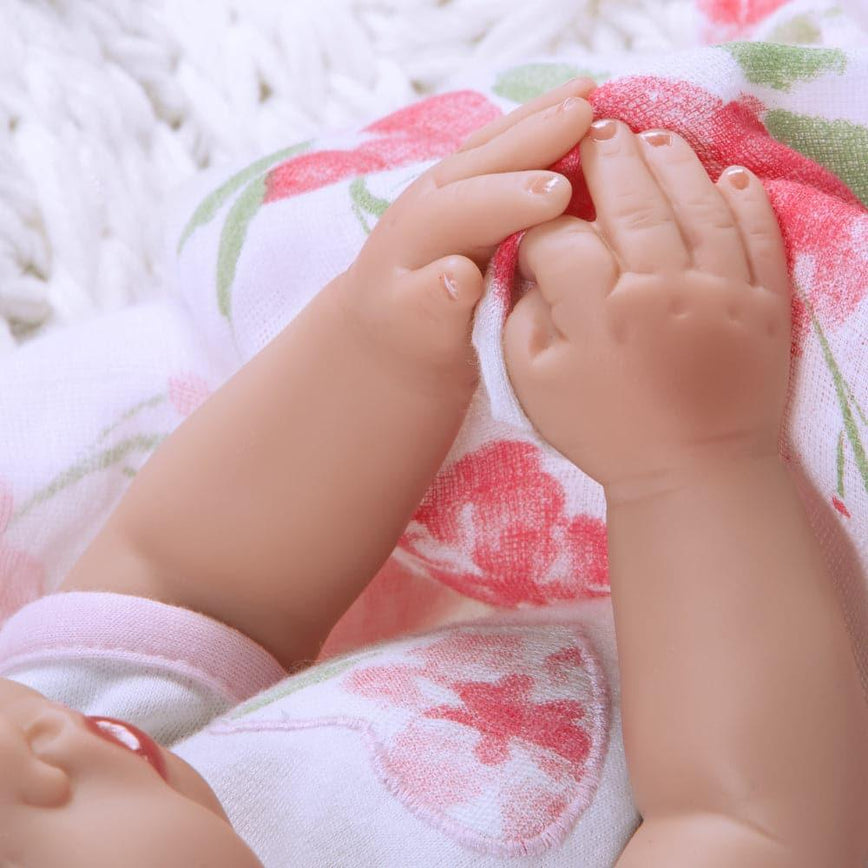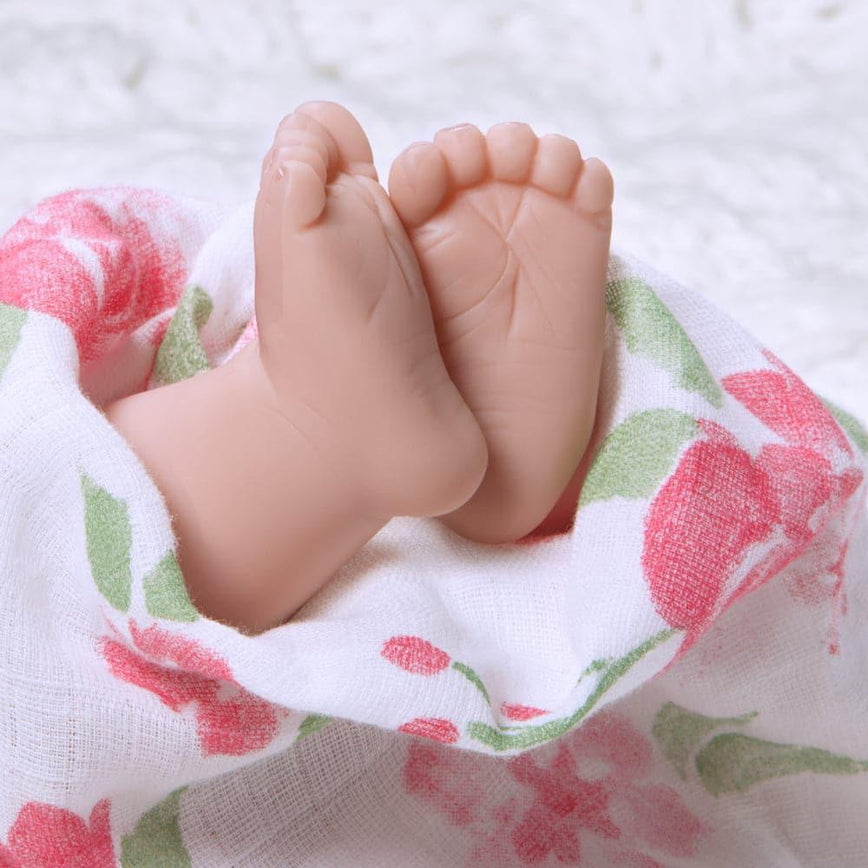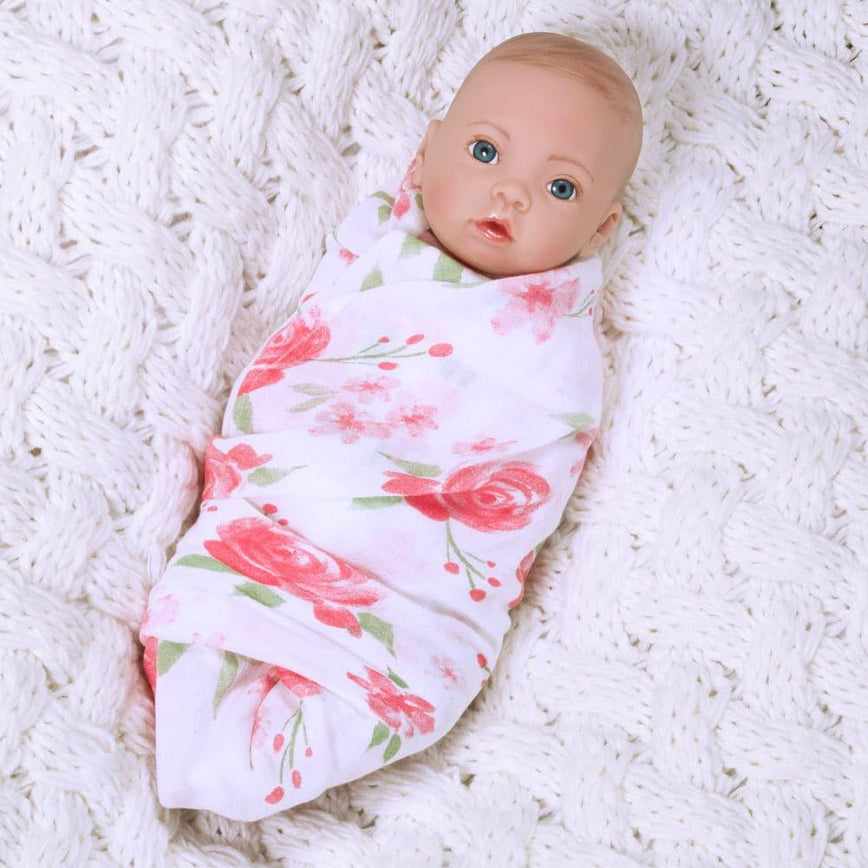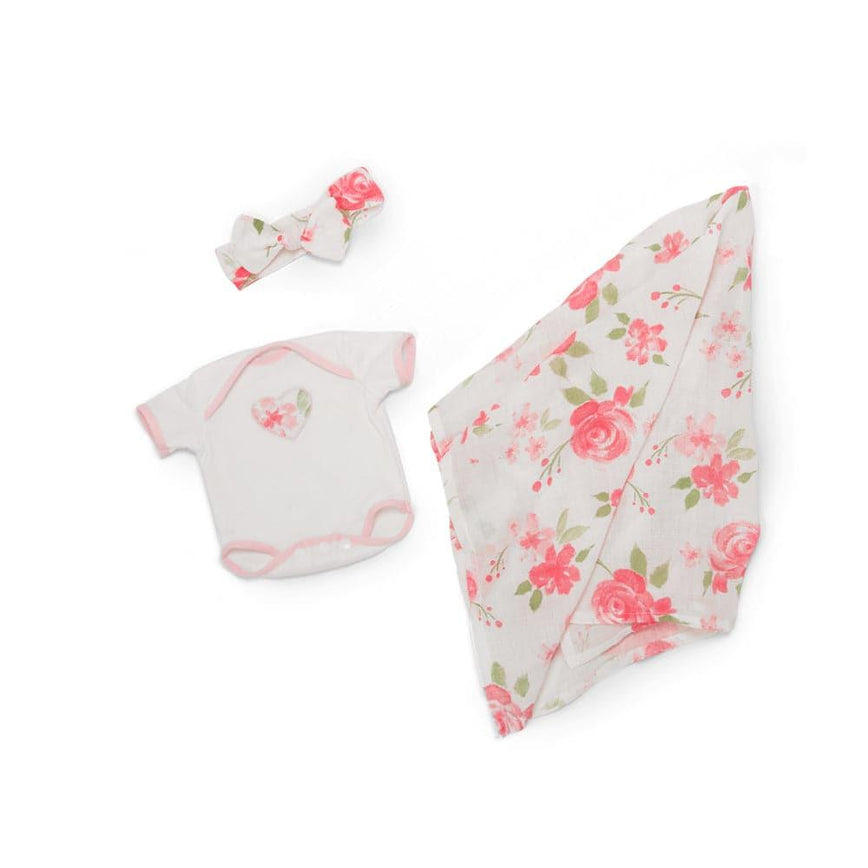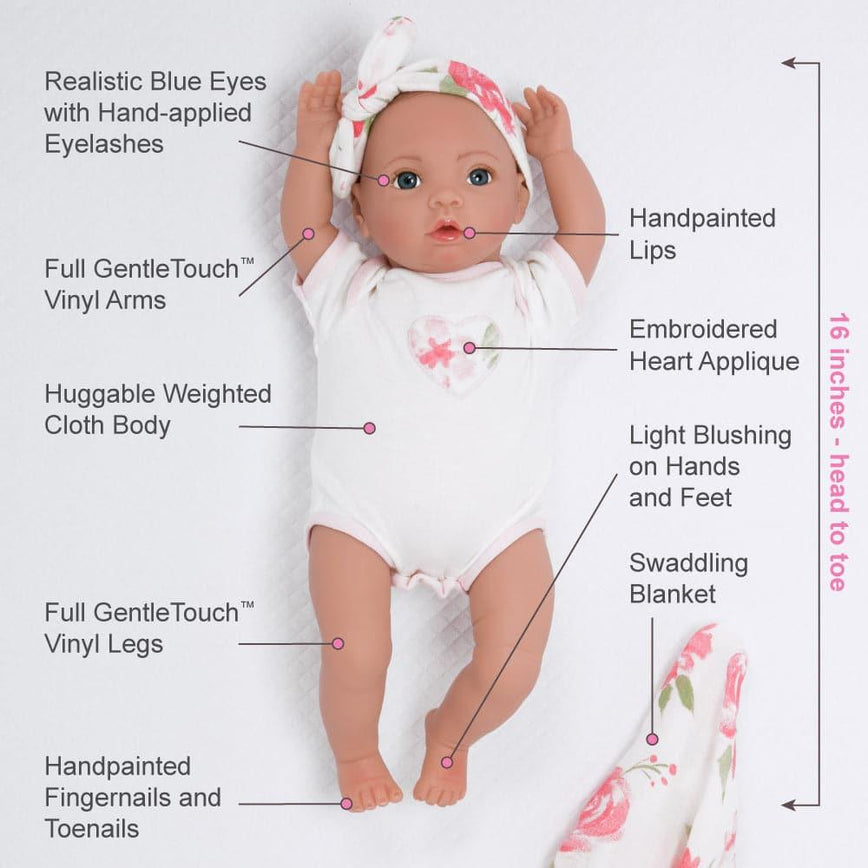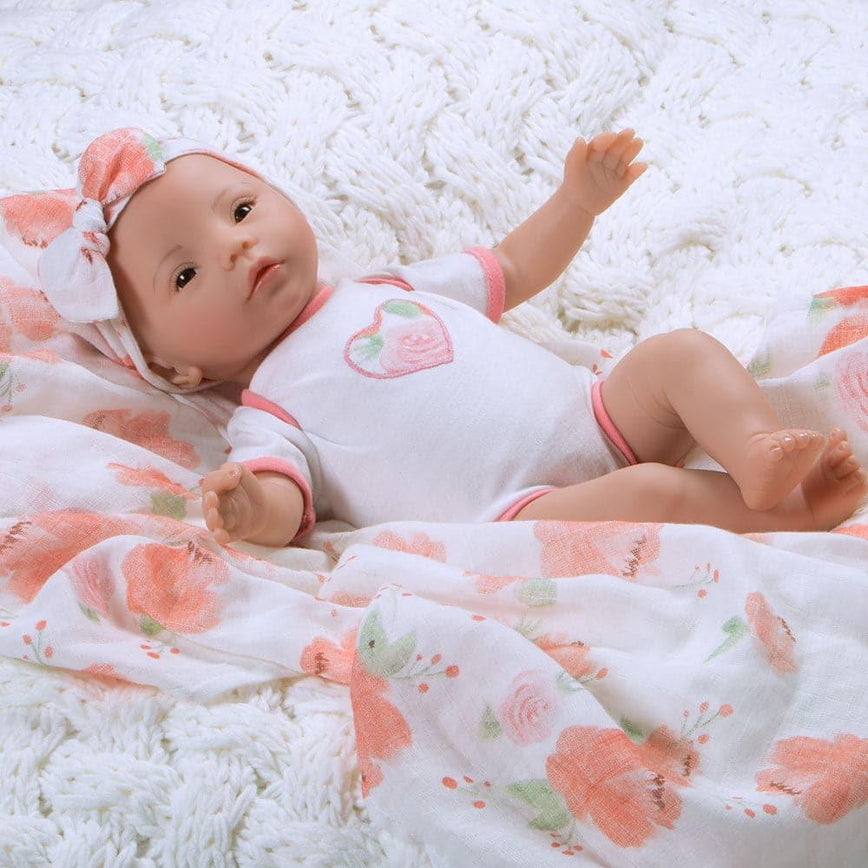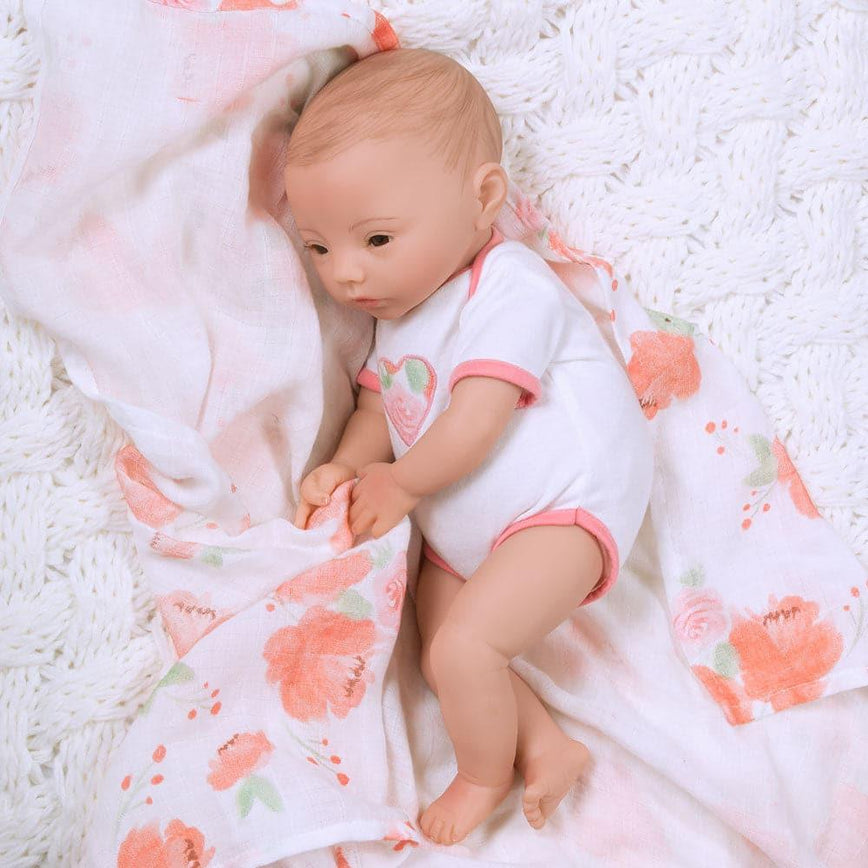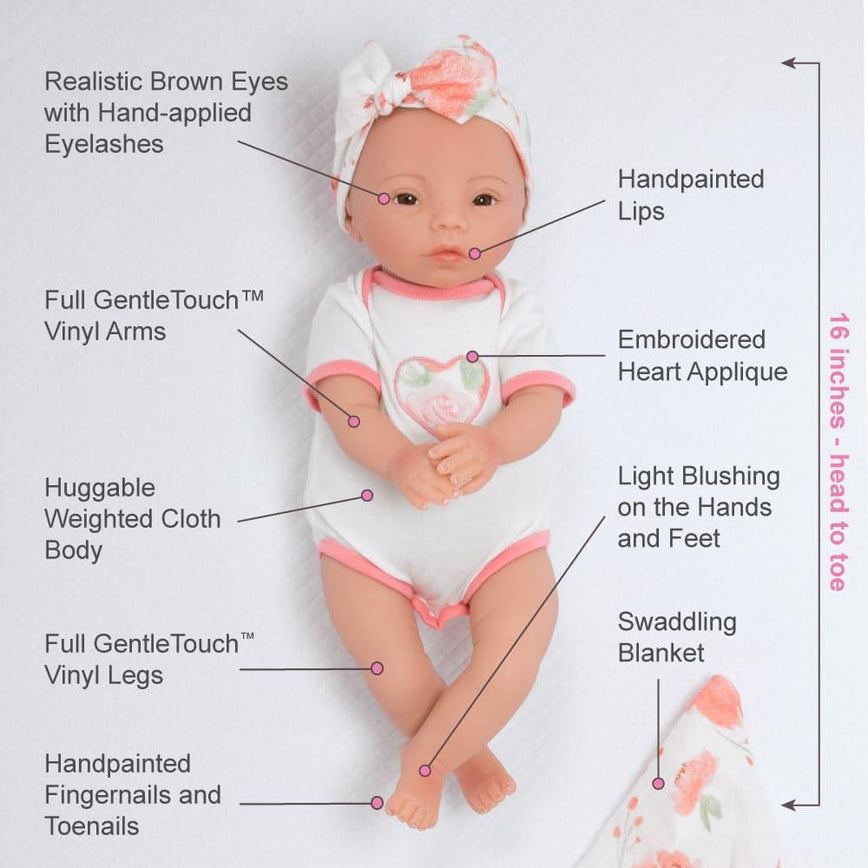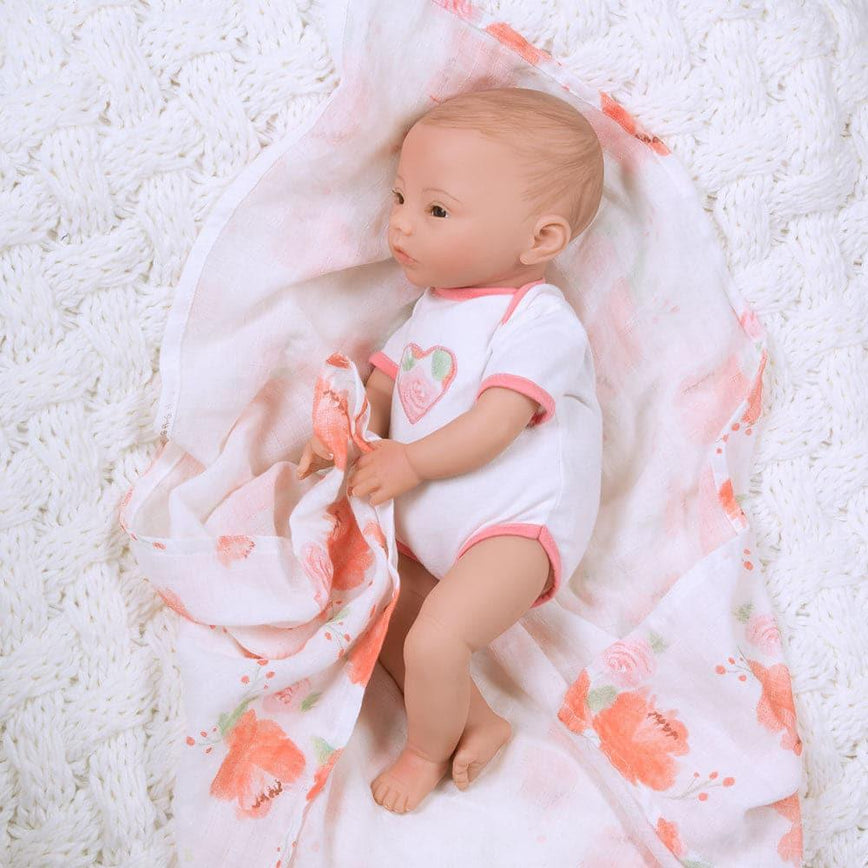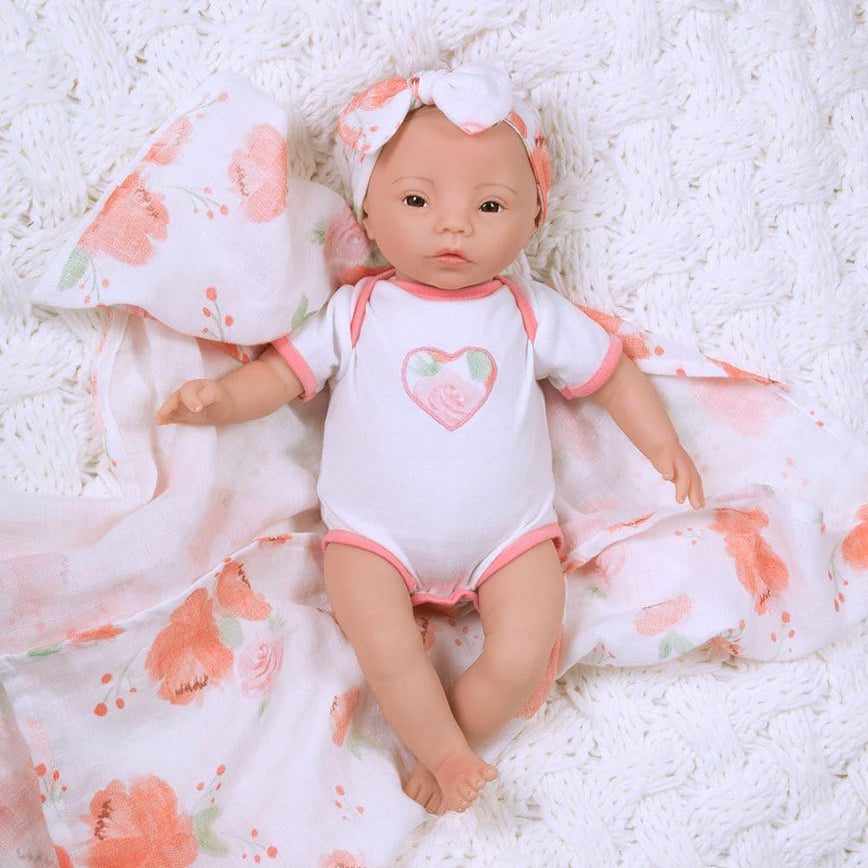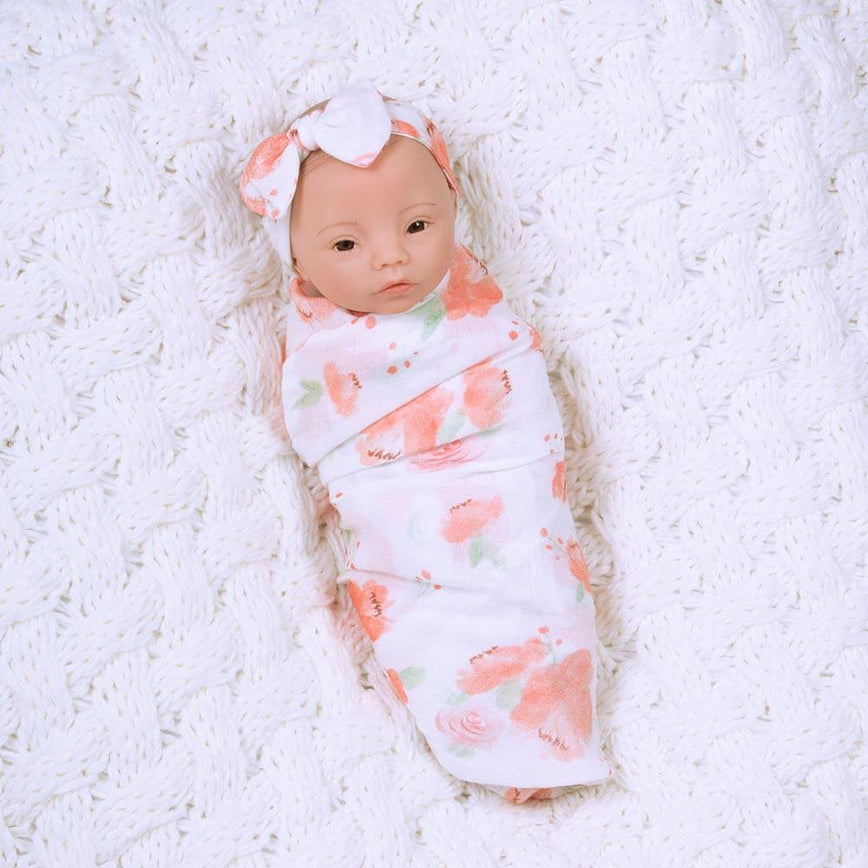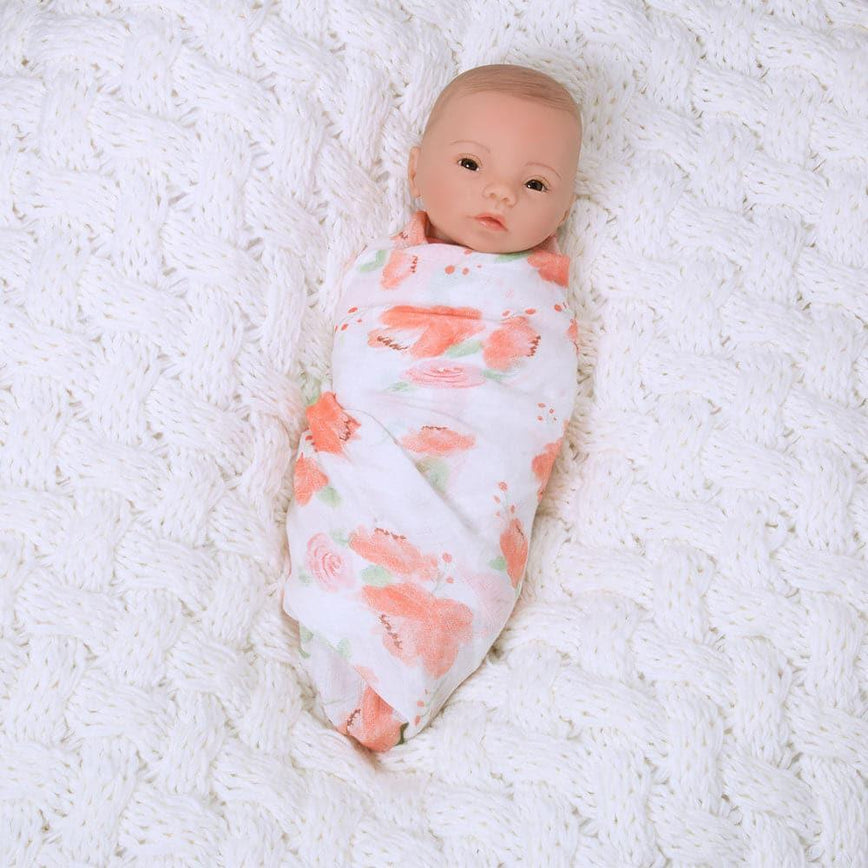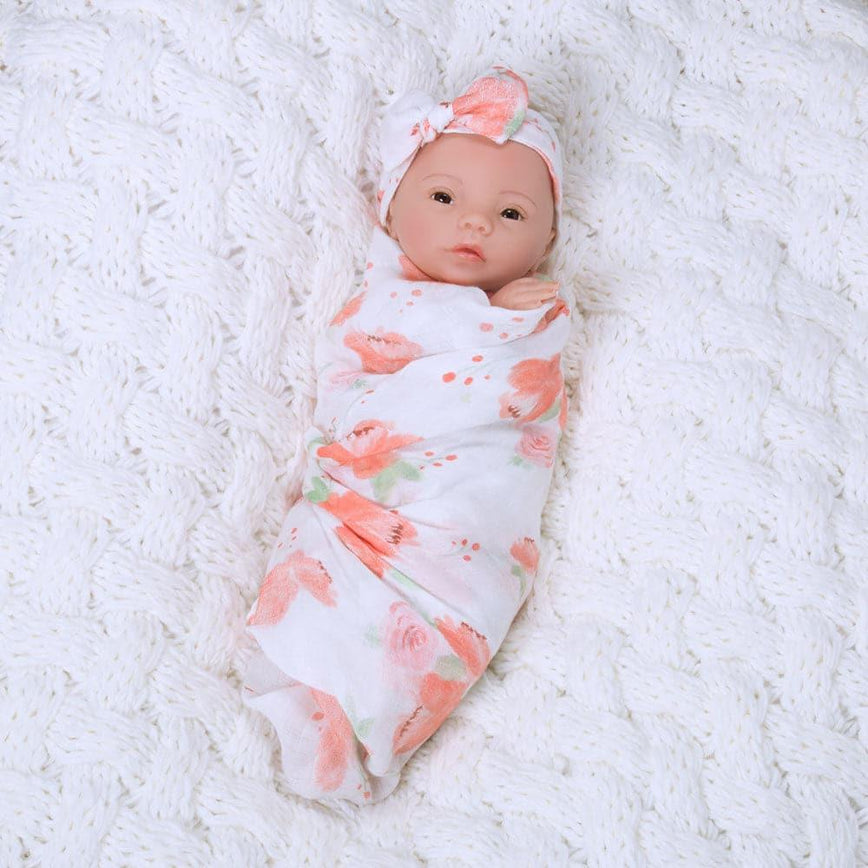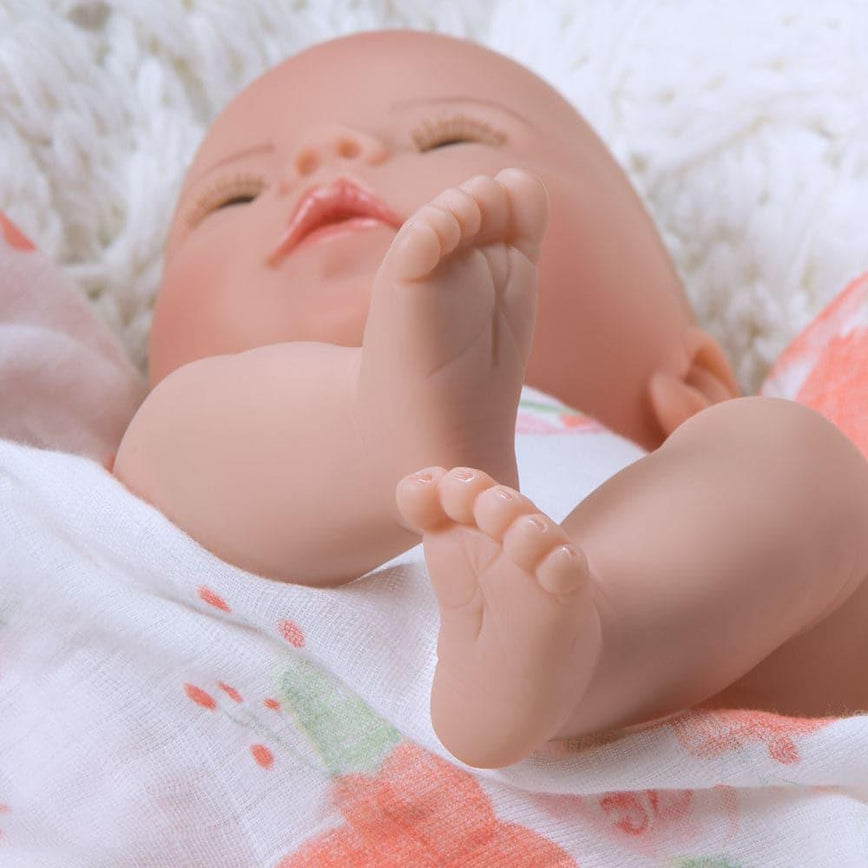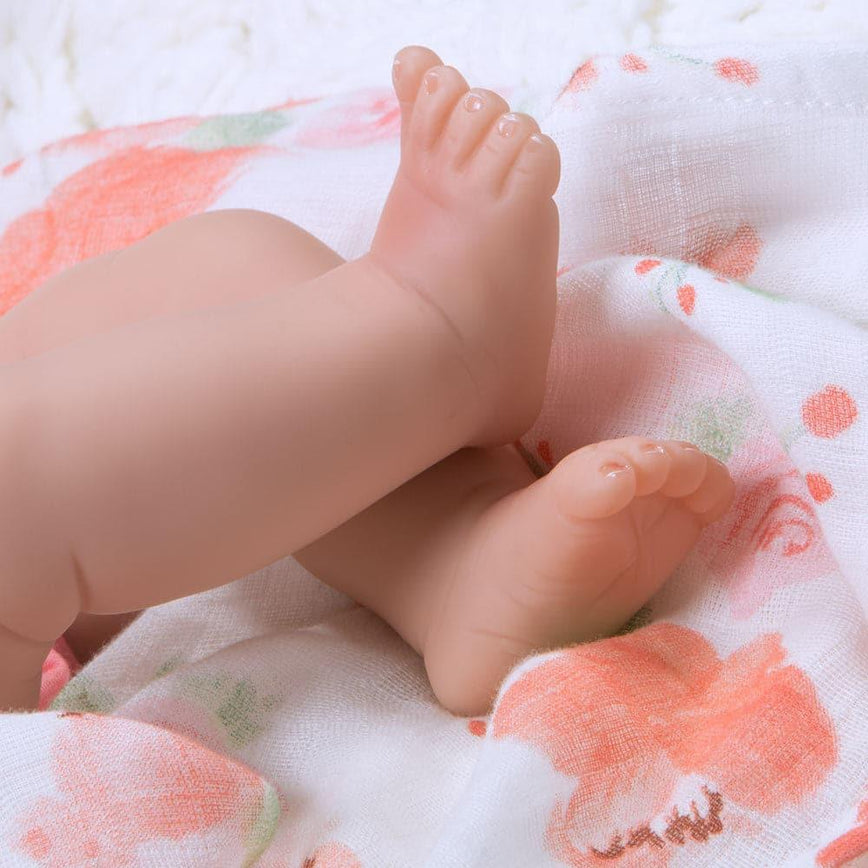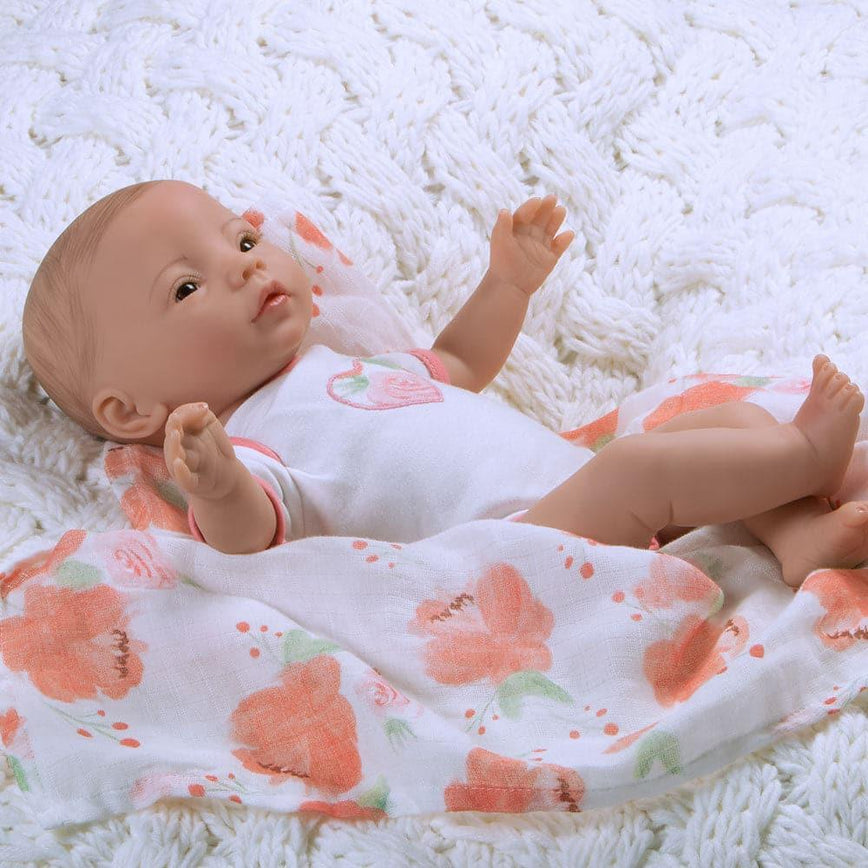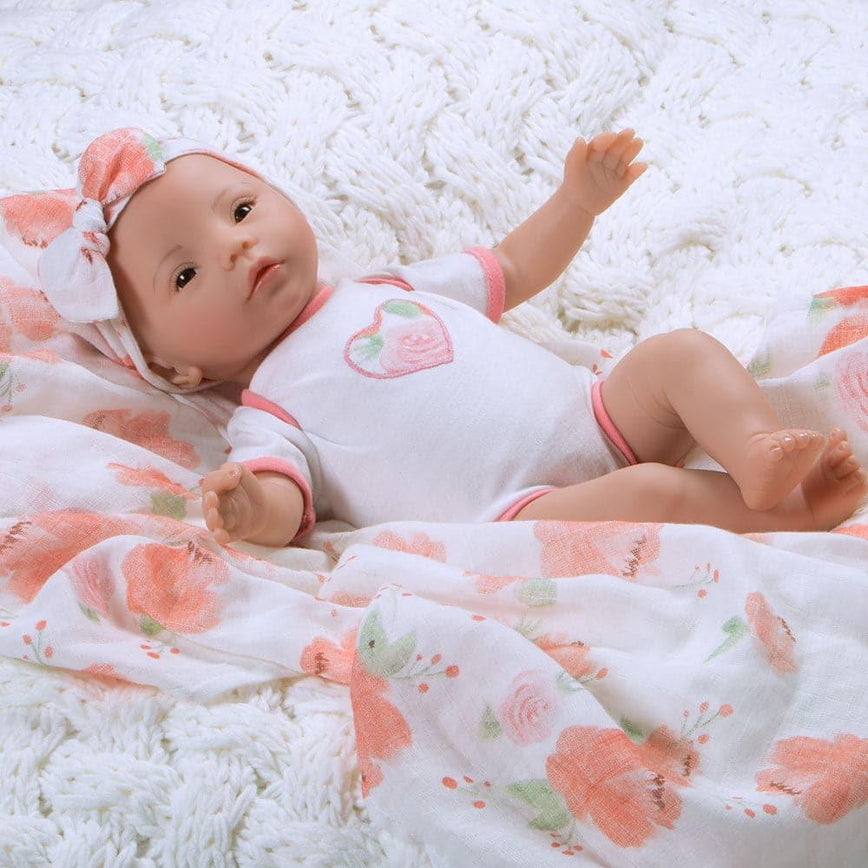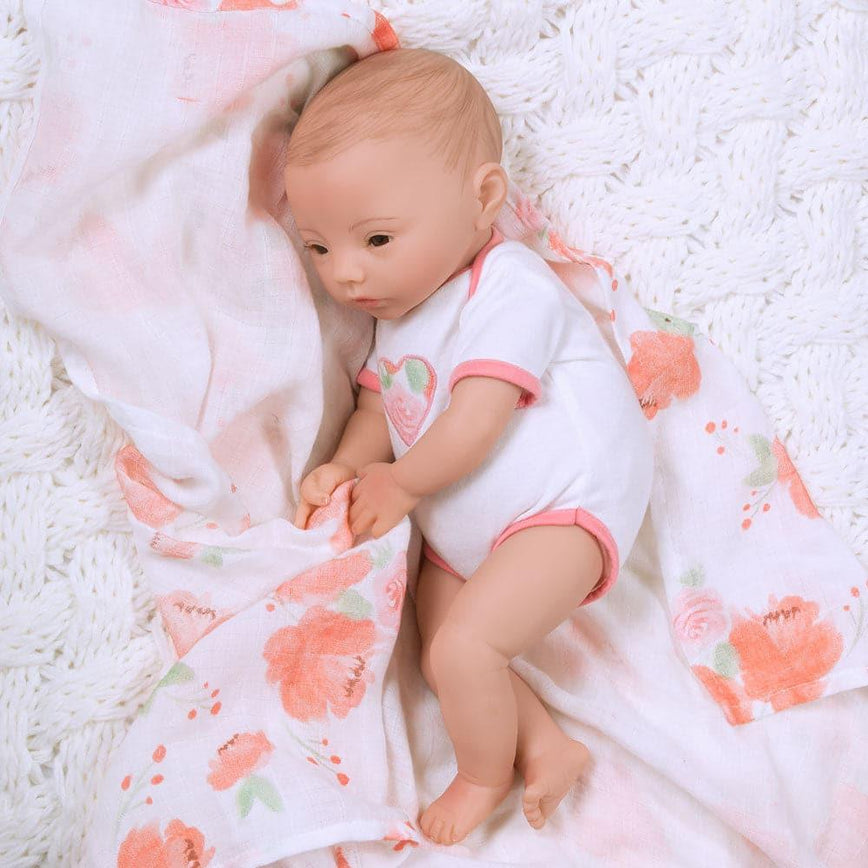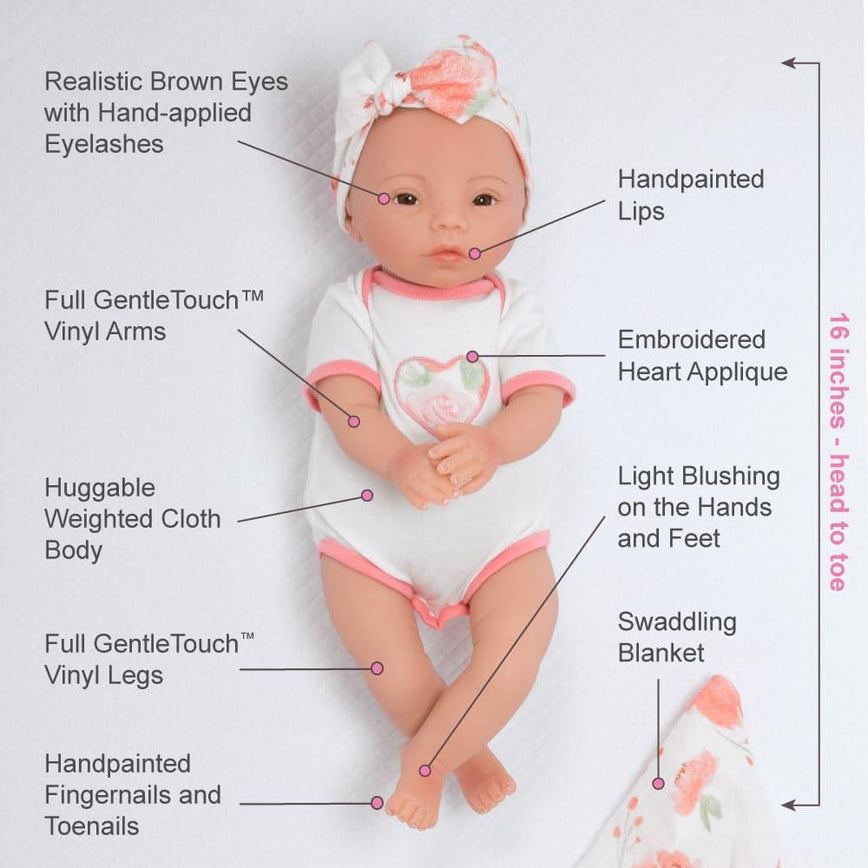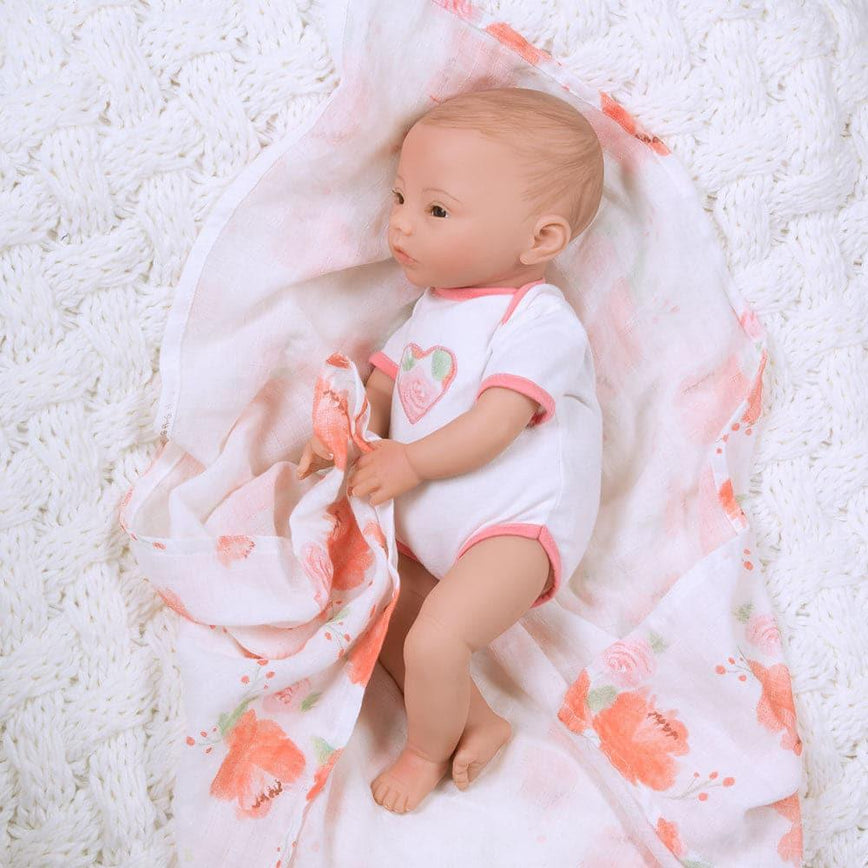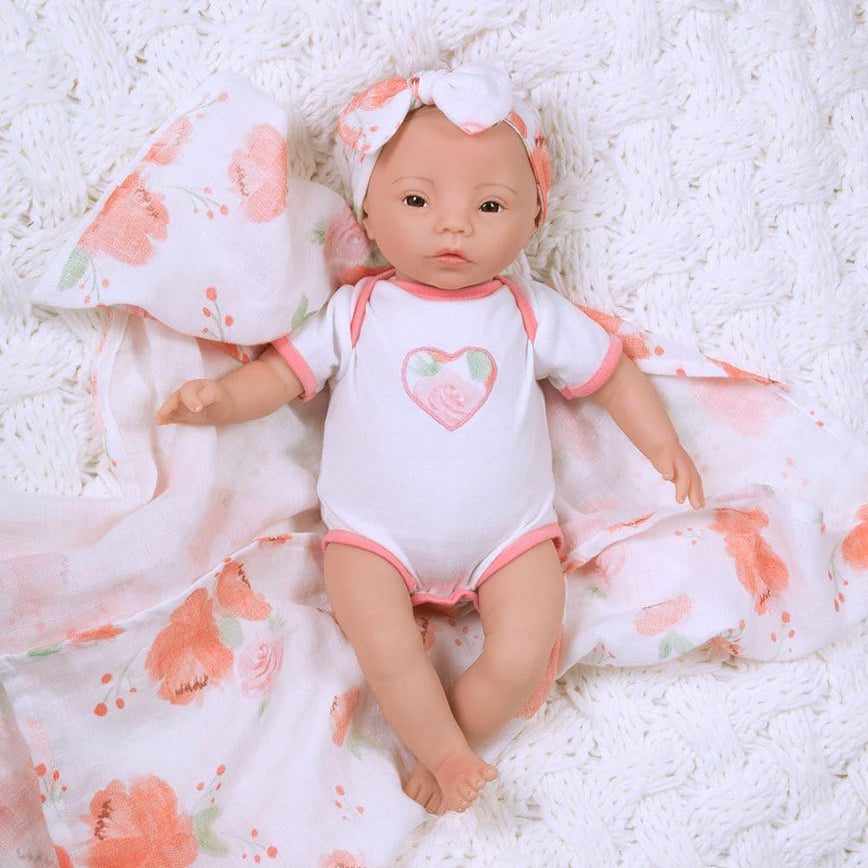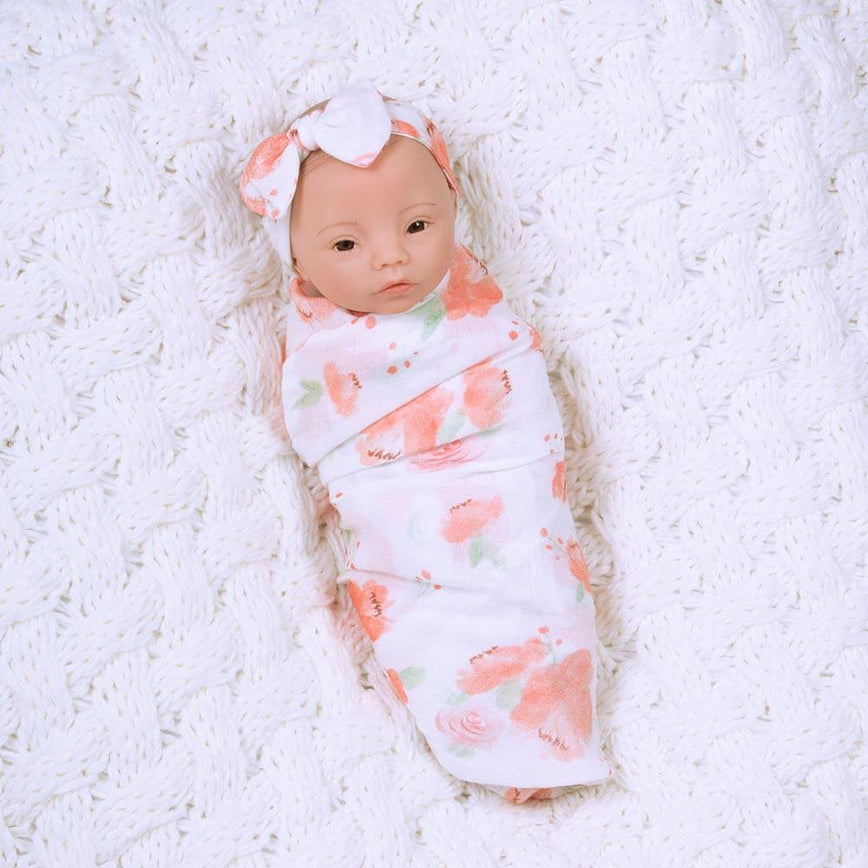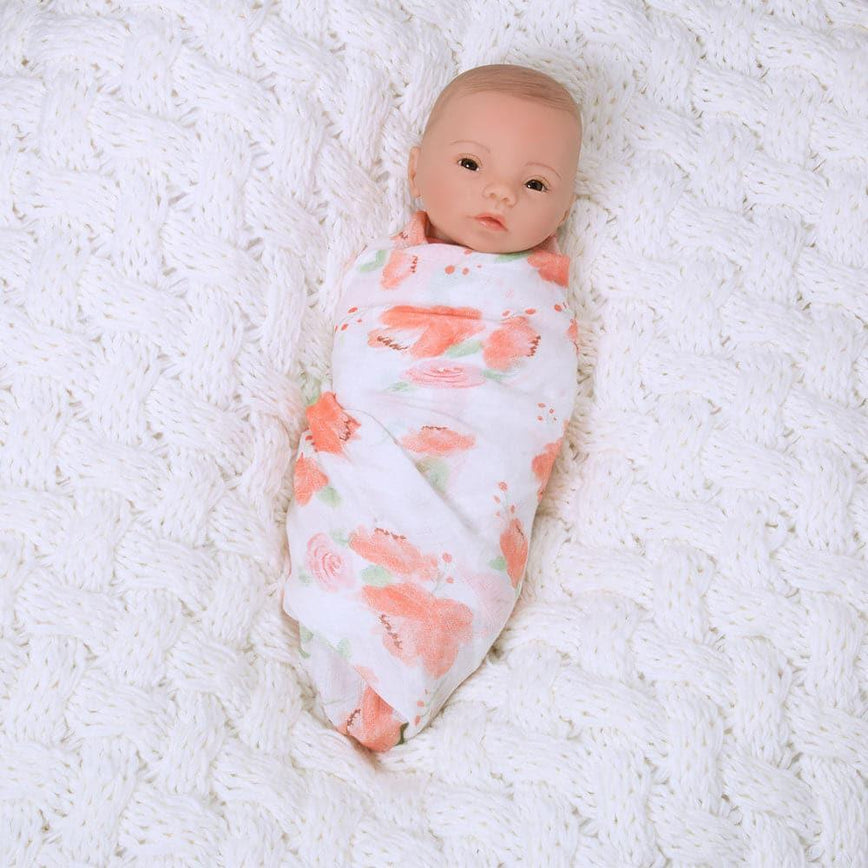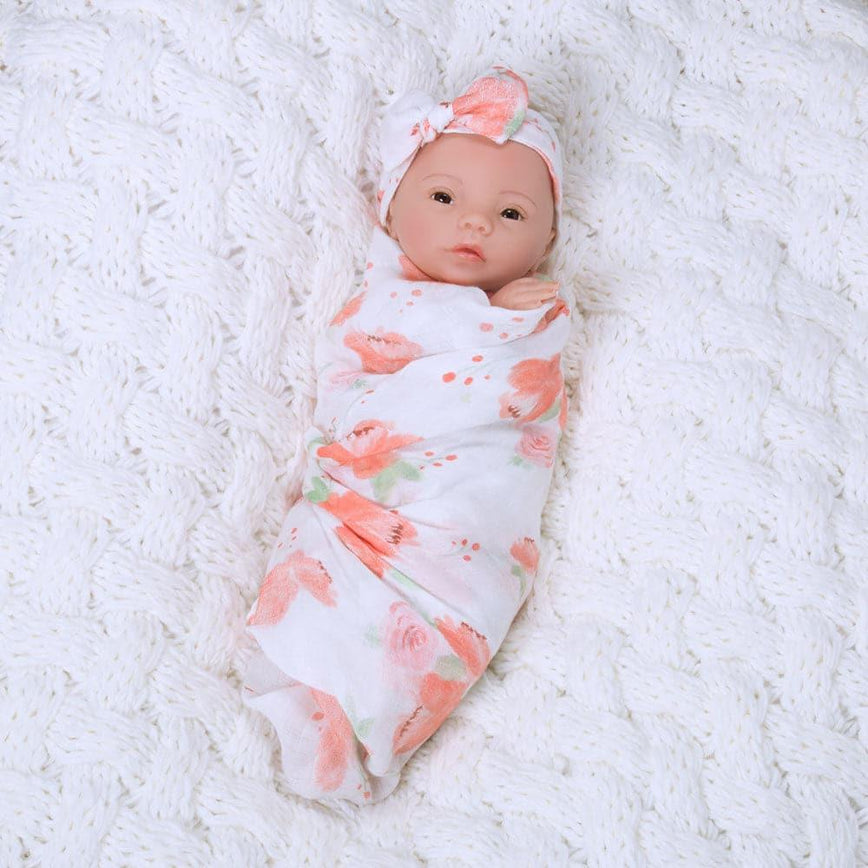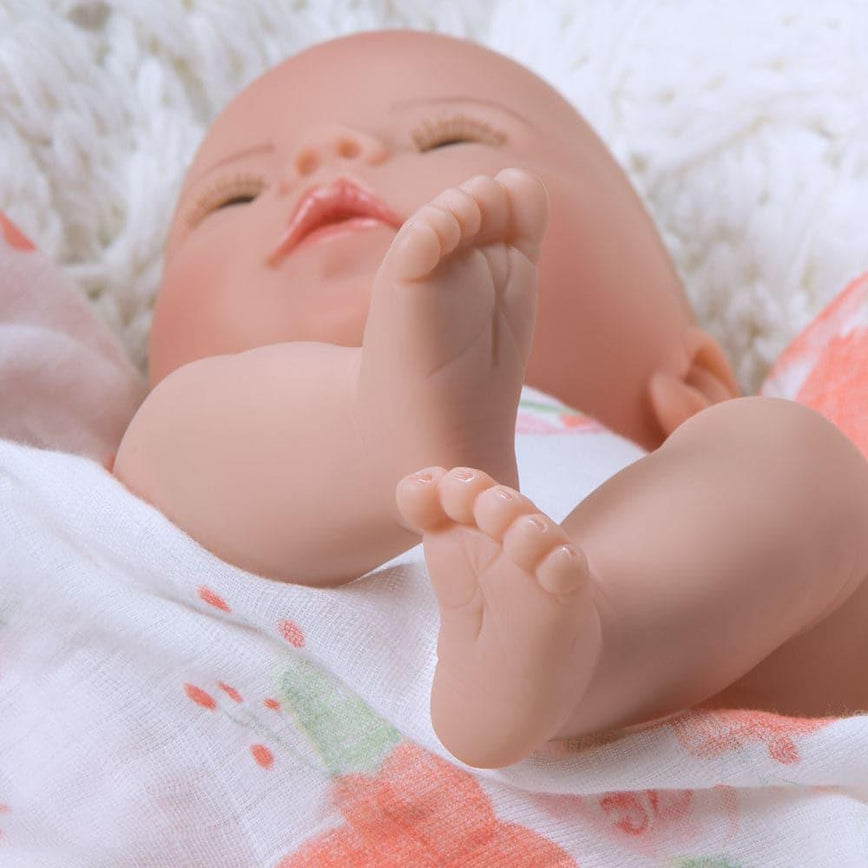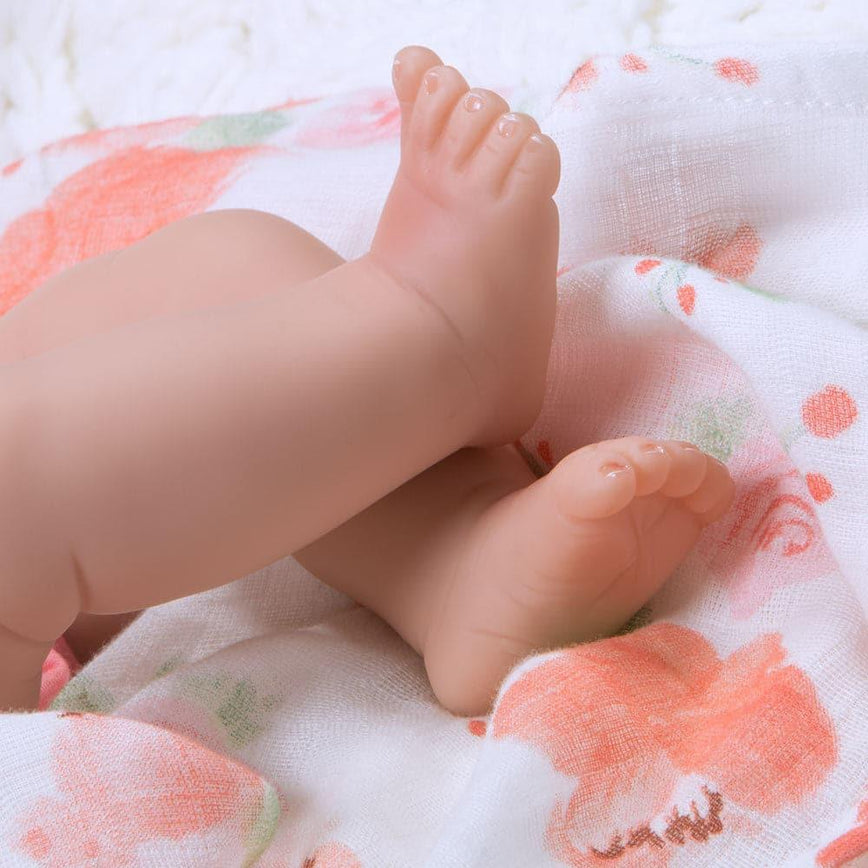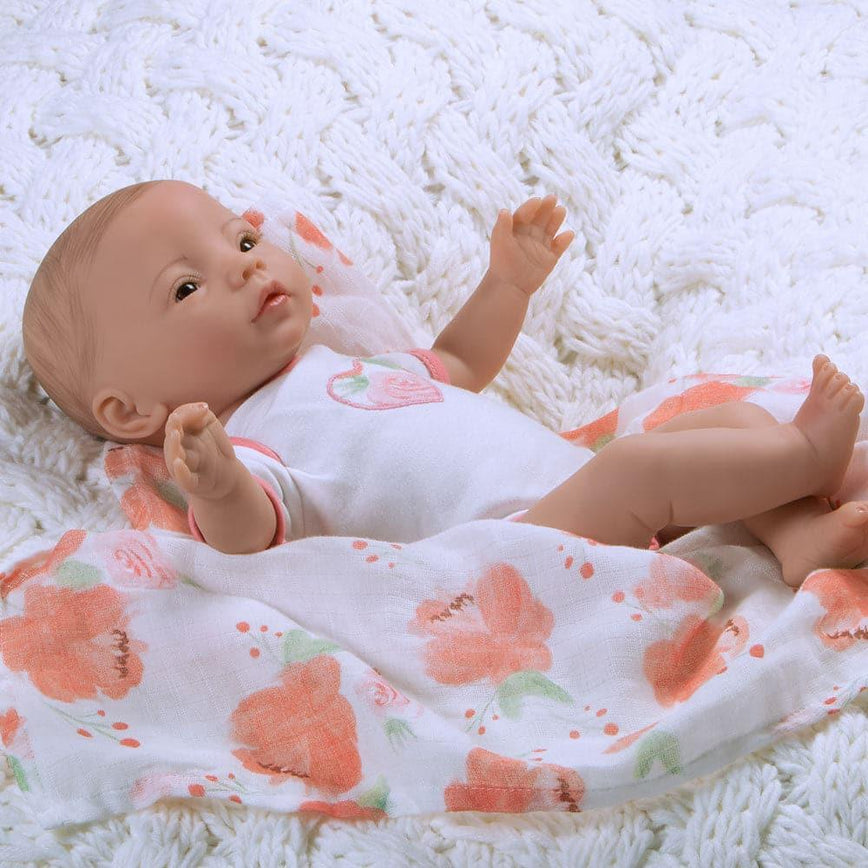 Sweet Swaddlers: Peach Blossom 🌼
Sweet Swadders: Peach Blossom looks cute in her onesie with a floral heart applique, and a matching headband for a playful detail. Keep her snug & cozy while wrapped in her peach-colored swaddling blanket as you watch spring flowers bloom together.
Buy Sweet Swaddlers: Peach Blossom🌼
Paradise Galleries Doll Accessories
Browse premium-quality doll accessories for fun springtime bonding with your reborn baby dolls and toddlers!