Say Hello to Once Upon a Princess!
The much-awaited moment has arrived, meet our newest addition: Once Upon a Princess! As soon as she stepped into our HQ, she was warmly welcomed with royal treatment. Once Upon a Princess is our only red-haired doll in our 2021 Collection—no wonder why she's very special!

Her gorgeous petite face will captivate you especially her cerulean eyes that are reminiscence of ocean. She is made special with cute pouty lips and full rosy cheeks that every reborn parent will adore. Once Upon a Princess is truly the fairest of all! This baby was sculpted by world-renowned doll artist Lauren Faith Jaimes, and brought to life by our in-house doll designer Diane who conceptualized and designed her majestic accessories.

Read on and get to know a bit more about Lauren'sbeautiful creation, Once Upon a Princess.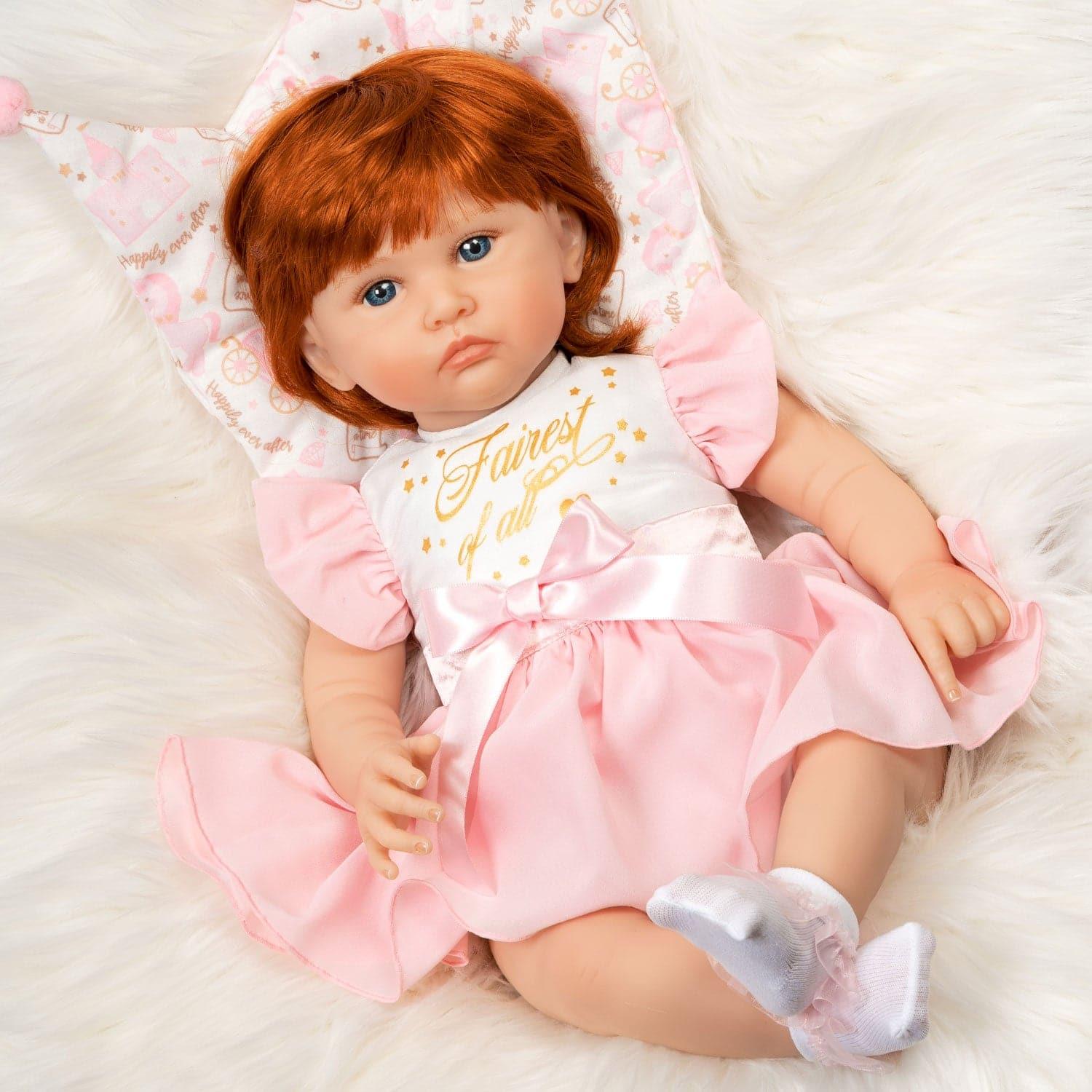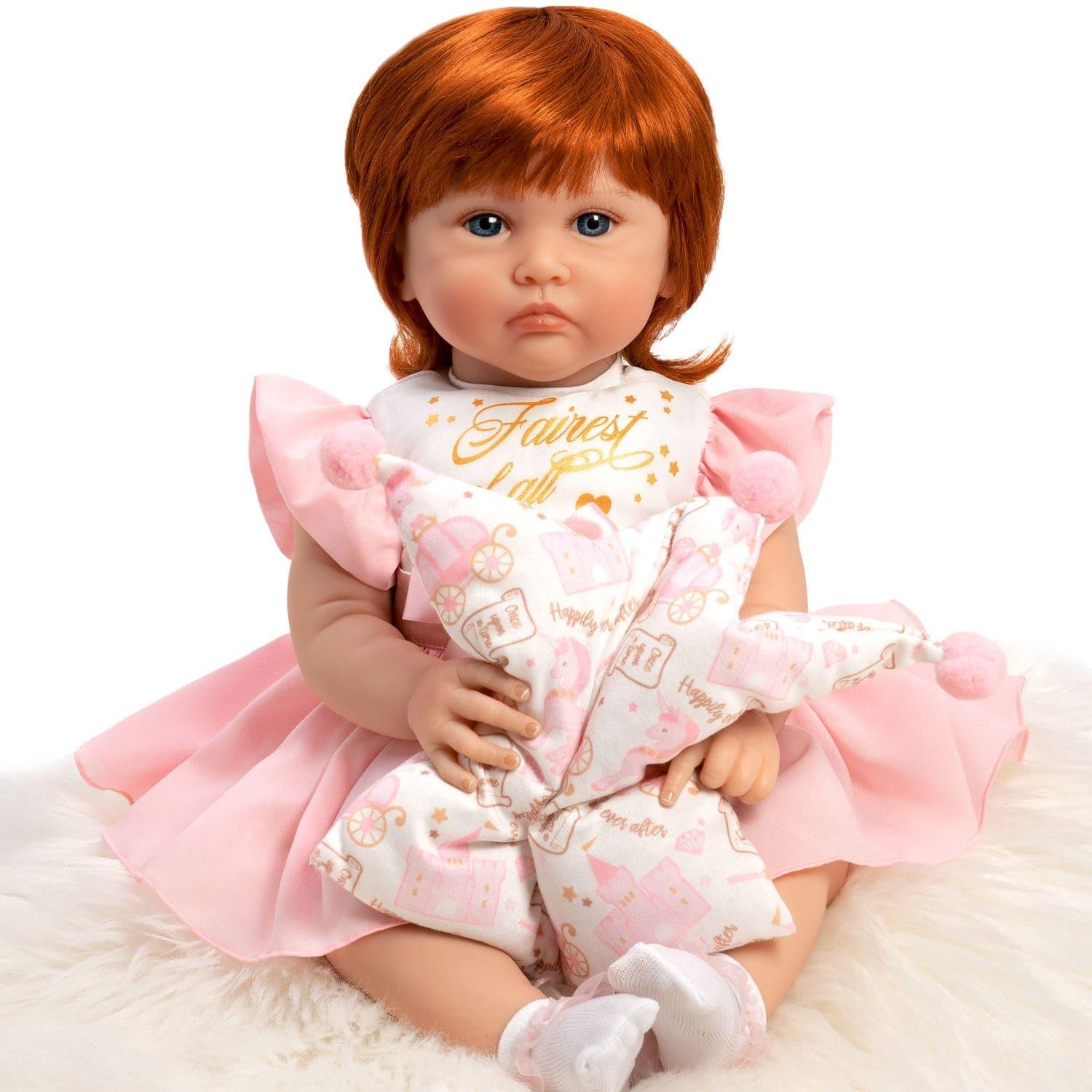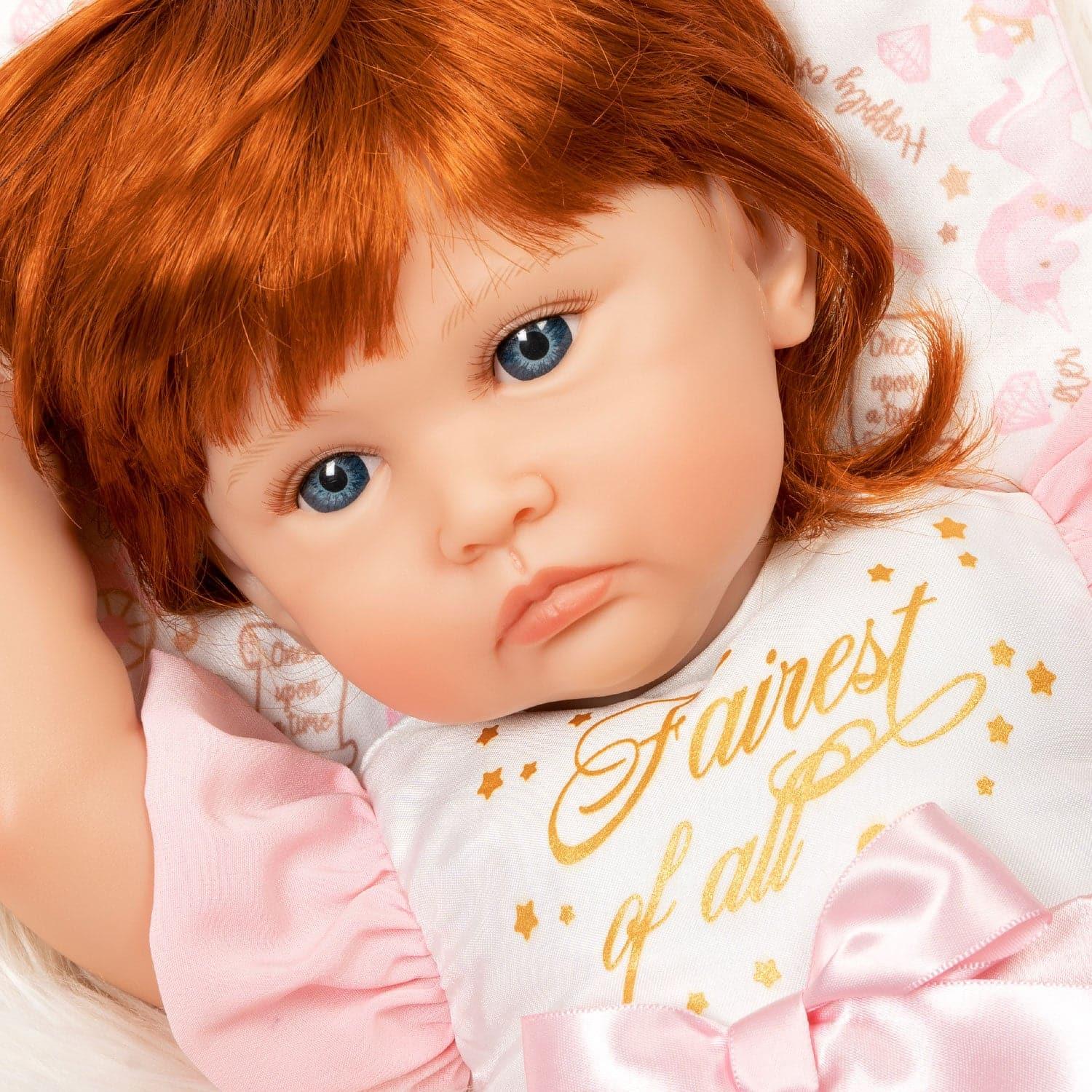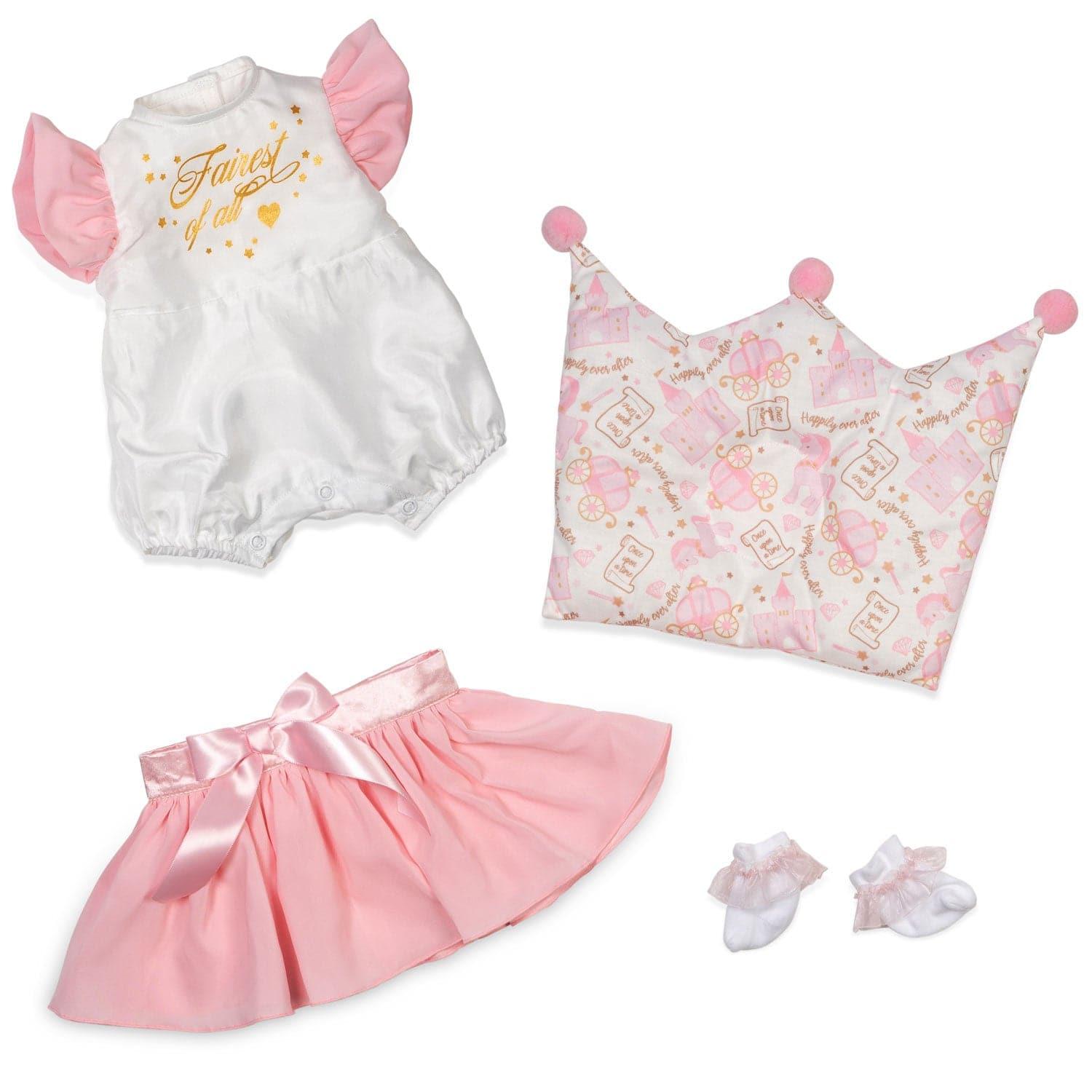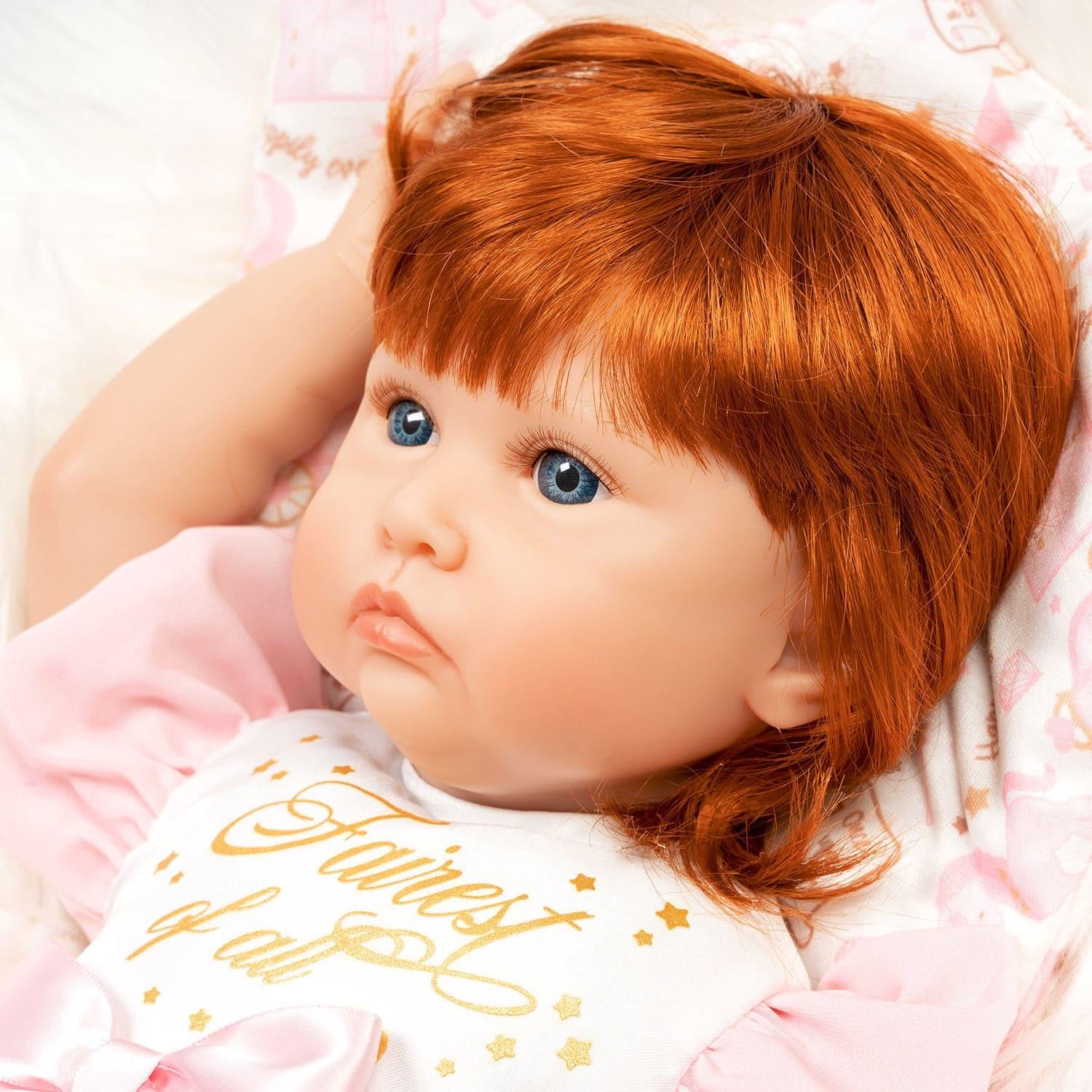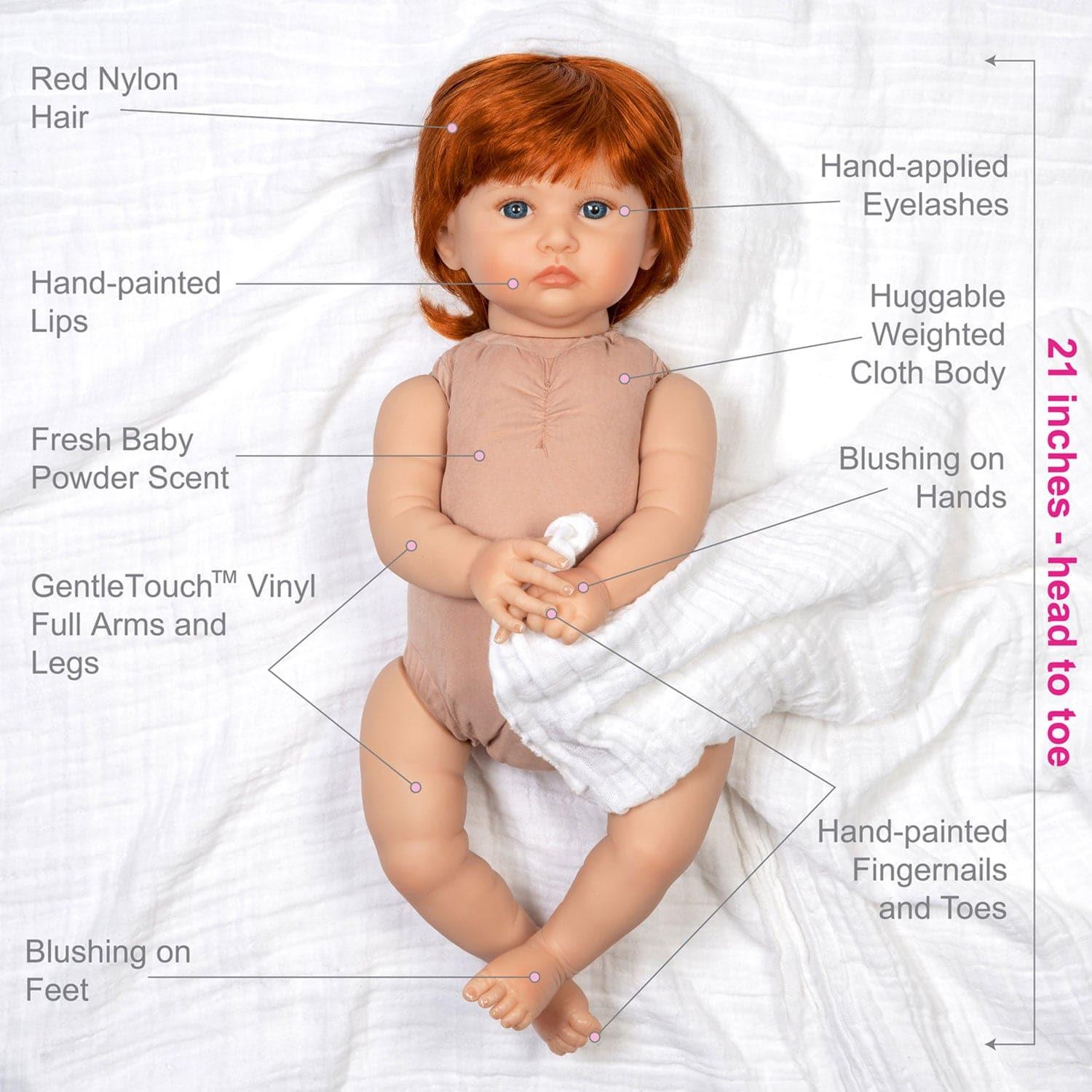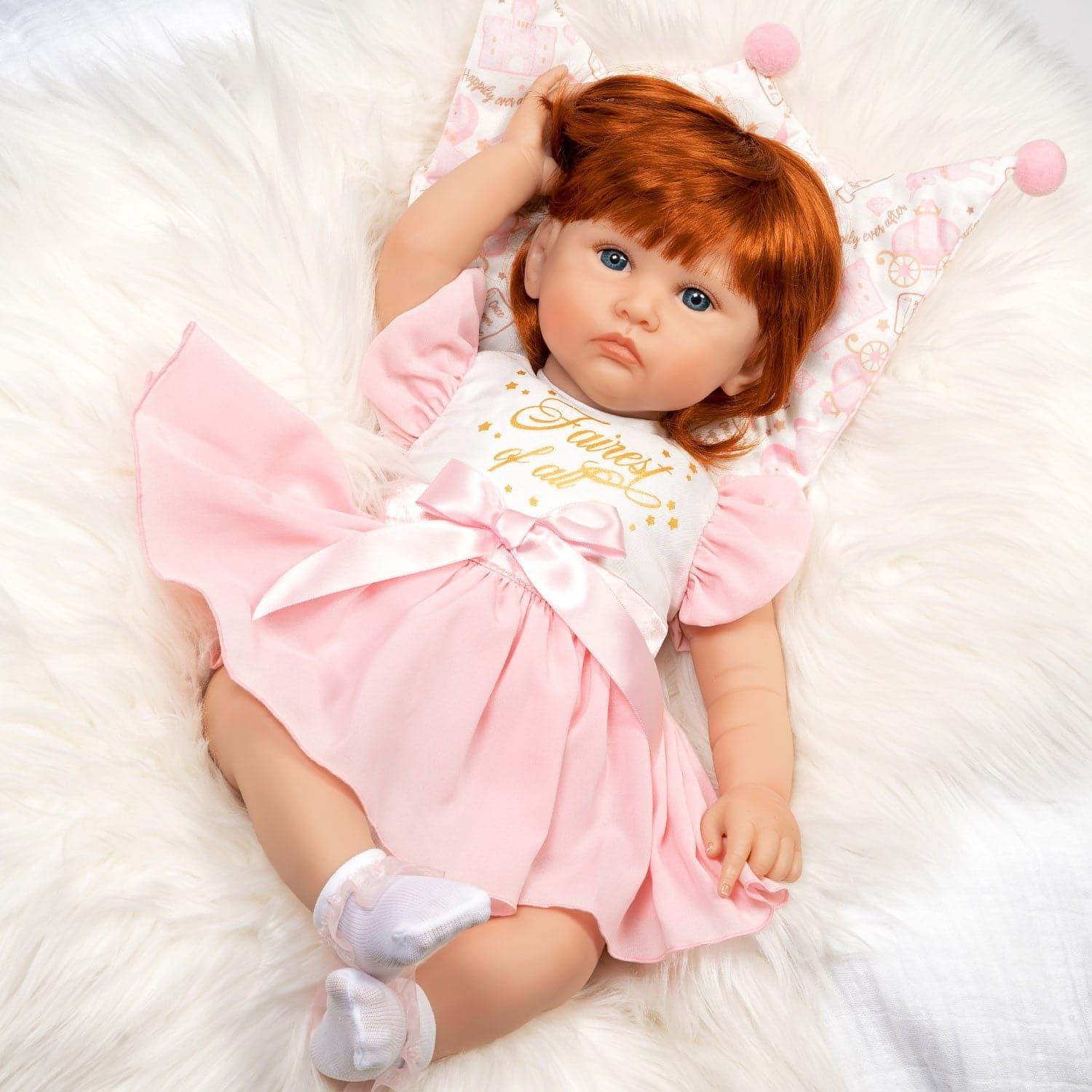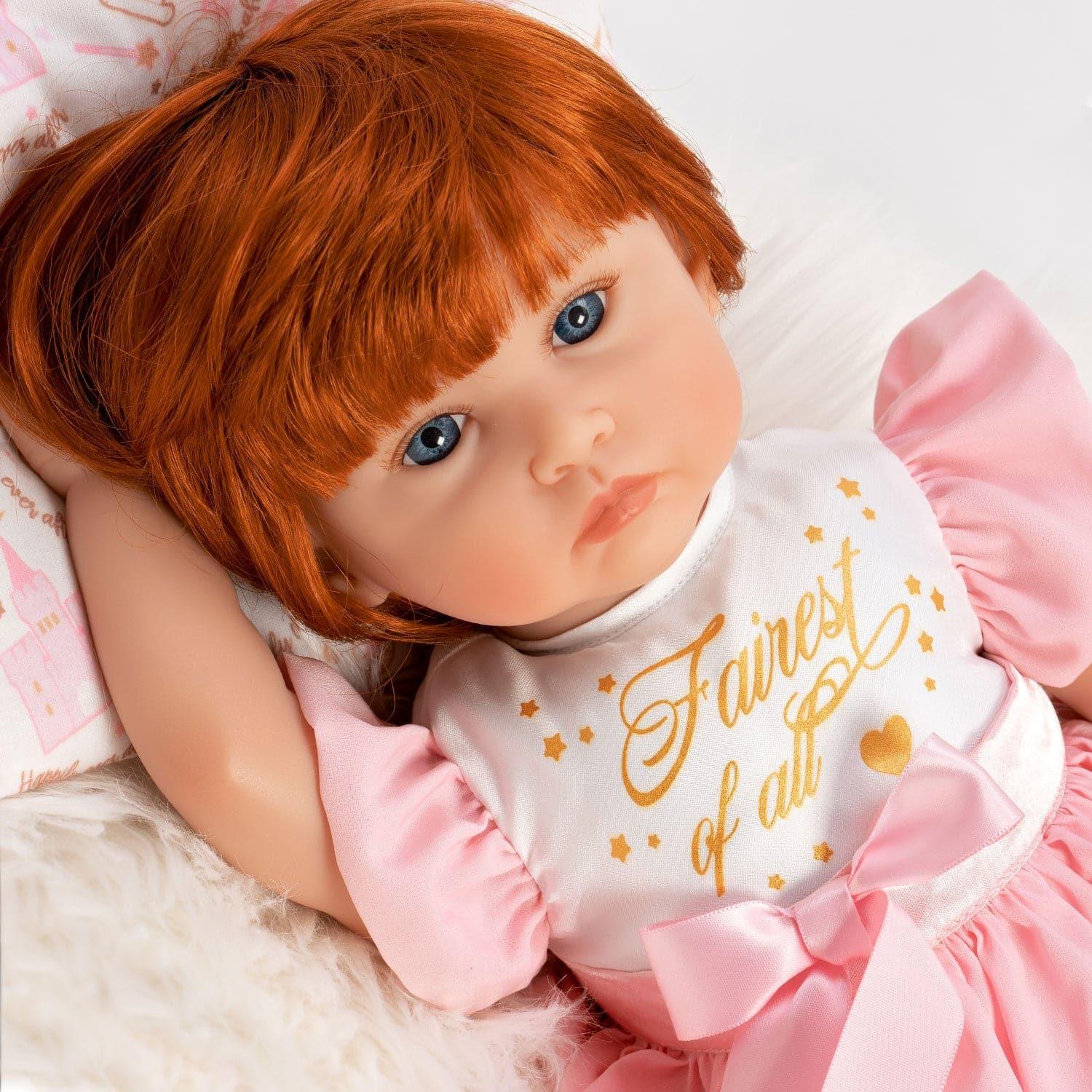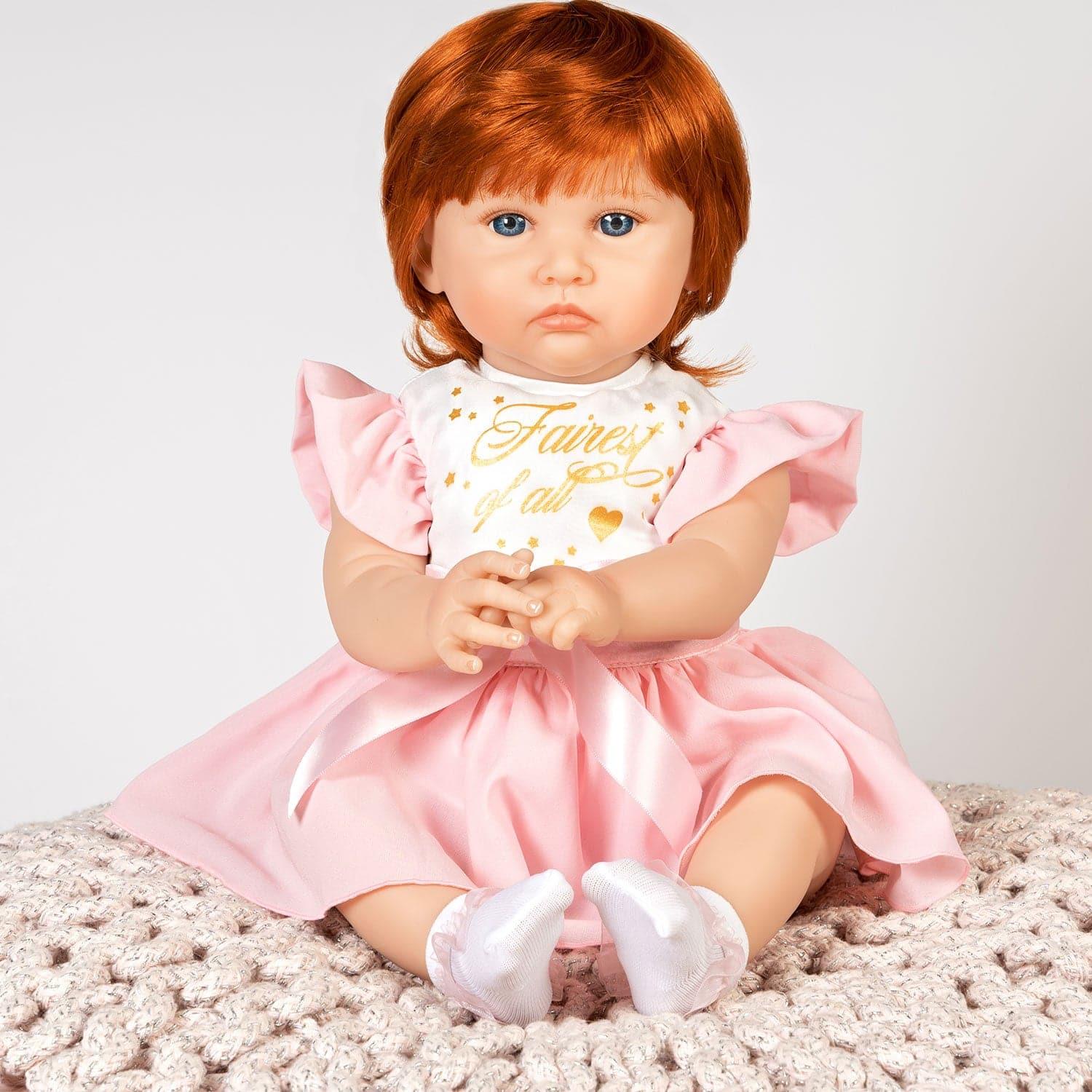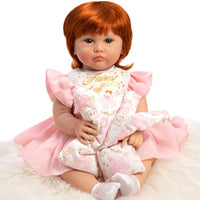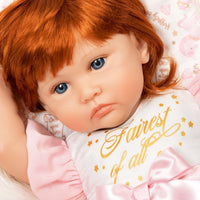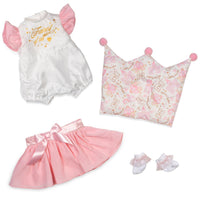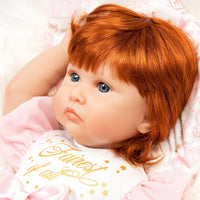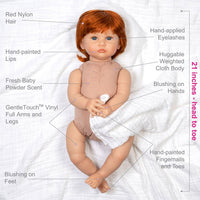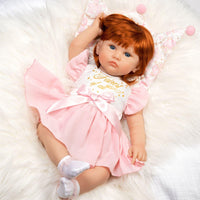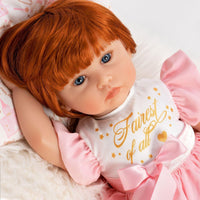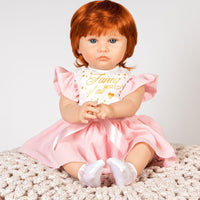 Made with Love in each & every detail

Living her favorite magical tale is our little darling, Once Upon A Princess. A royalty by heart, get ready to be captivated by her beguiling blue eyes filled with child-like wonder, squeezable rosy cheeks, and creases that make her remarkably realistic. Her sweetest pouting baby expression is the most enchanting of all. When you pick her up, treat this little sweetheart with tender love like the fairest of them all.

Once Upon A Princess is truly regal in her princess-themed ensemble featuring a white satin baby romper with pink flutter sleeves and a metallic gold phrase that reads, "Fairest of all", a separate matching pink skirt to be fashioned around her waist that quickly transforms her into a princess, and classic white socks with sheer pink ribbon trim. Her fine silky red hair surrounds her gorgeous face, while her blue eyes give her the exceptional look. As a finishing touch to her lovely ensemble, she arrives with the royal crown plush head pillow that is perfect and fitting for the true royal baby that she is. Make her wish come true to be your one and only baby princess.