Mental Health Awareness Month: Reborns with Reasons
Mental health is an important part of our wellbeing. However, each year, millions of Americans face the reality of living with a mental illness. As we continue to raise awareness and spread the word about mental health, we support the advocacy program of Reborns With Reasons in helping people with Dementia through doll therapy.
A letter from Jaime, Founder of Reborns with Reasons
My name is Jaime Beebe and I am the founder of Reborns with Reasons, a community outreach program. I founded Reborns With Reasons in the summer of 2017 and it continues to grow by leaps and bounds almost five years later.

Reborns with Reasons is a volunteer doll therapy program where I utilize my reborn dolls and their therapeutic benefits as therapy tools for those with Alzheimer's and other forms of dementia. I work to provide friendship, companionship and love to our senior community while providing them a "baby" to hold, which often sparks memories from years past that can get lost deep inside the Alzheimer's mind.
A helpful, non-pharmaceutical way to calm and soothe agitated folks with Alzheimer's or dementia is to give them a soft, lifelike baby doll to cuddle. Sometimes these dolls are referred to as therapy dolls. These therapy dolls can even be effective in calming someone with significant behavioral challenges or severe agitation. Therapy dolls are often weighted to feel like real babies which can provide immediate comfort, similar to the effects of a weighted blanket. Studies suggest that doll therapy can reinforce feelings of attachment and emotional wellbeing in some patients with dementia.

I personally visit with many people that can't remember what they had for breakfast just hours ago, but yet they NEVER forget how to hold a baby. The nurturing instinct is strong. This instinct is a big part of the reason that doll therapy is so effective.

Doll therapy allows people living with dementia to lower their distress levels and raise their quality of life. It's familiar. It's comforting.
Recently I brought a Paradise Galleries Little Firecracker baby doll, hand-sculpted by world renowned artist, Jannie De Lange to visit one of my clients. One look at this adorable boy with brown eyes and soft dark curls and Miss Doris was in love!

Doris immediately reached for this baby boy which is no easy task as she has limited use of her arm due to a stroke. Since I hadn't officially named this baby yet, I asked Doris to help choose a name. As she cuddled the baby in her arms, she thought hard for a moment. "Let's name him Jesse." she said. What a perfect name!

Doris then asked me if Jesse has started talking yet. I explained to her that Jesse was still only a baby and that he doesn't talk just yet. I asked her what she thought his first word may be and I was amazed at her response. "Praise the Lord. His first word will be praise the Lord."

And in that moment, we praised the Lord together; our hearts connected by our shared faith. Some may question the genuineness of doll therapy and ask why a doll? My reply to that is always simple, why not a doll? They are magical!

-Jaime Bebee, Founder of Reborns with Reasons
Perfect Emotional Support Buddies!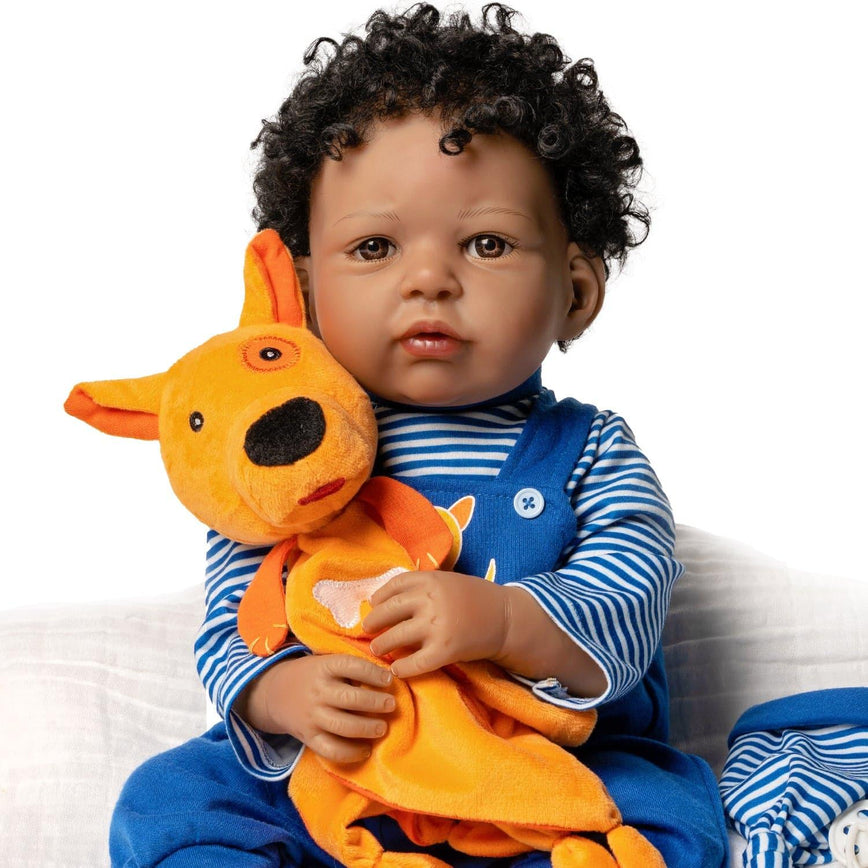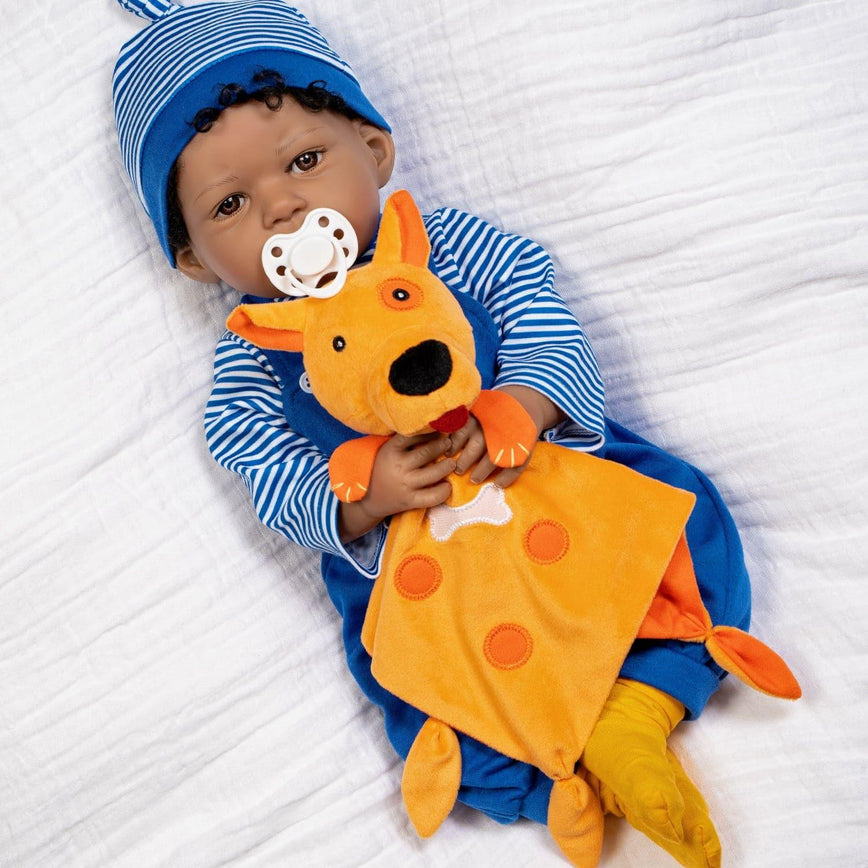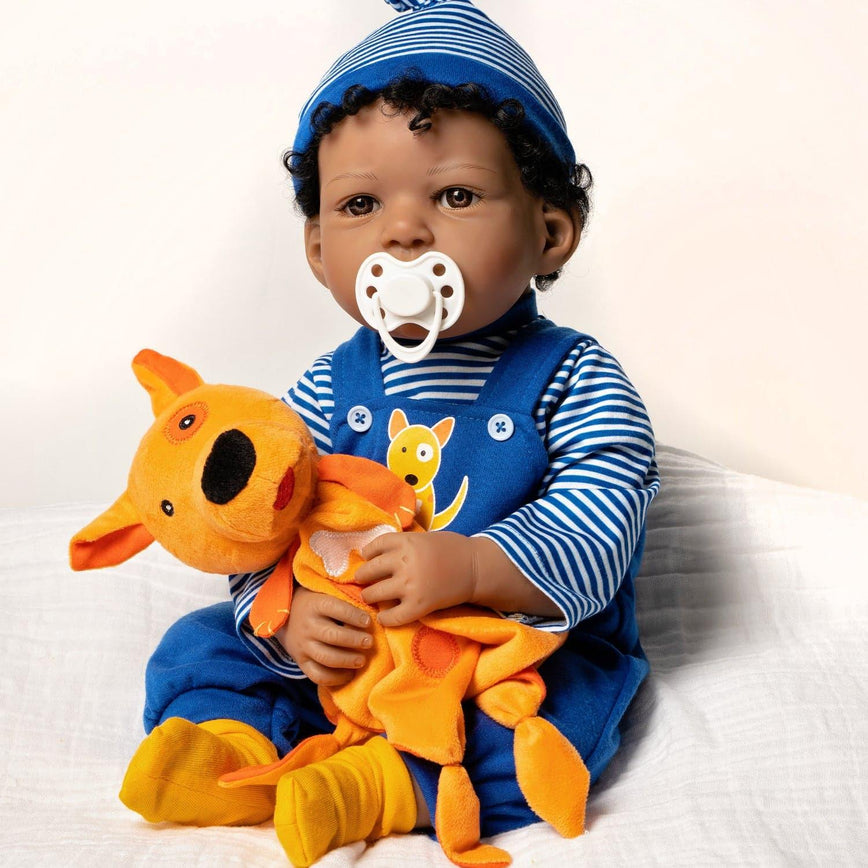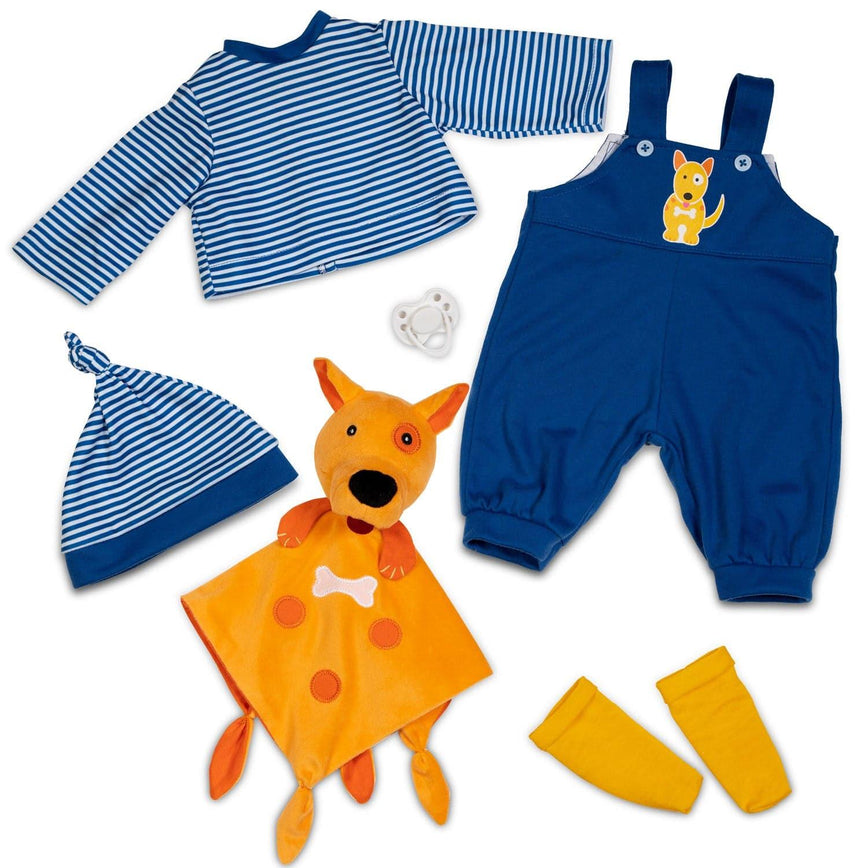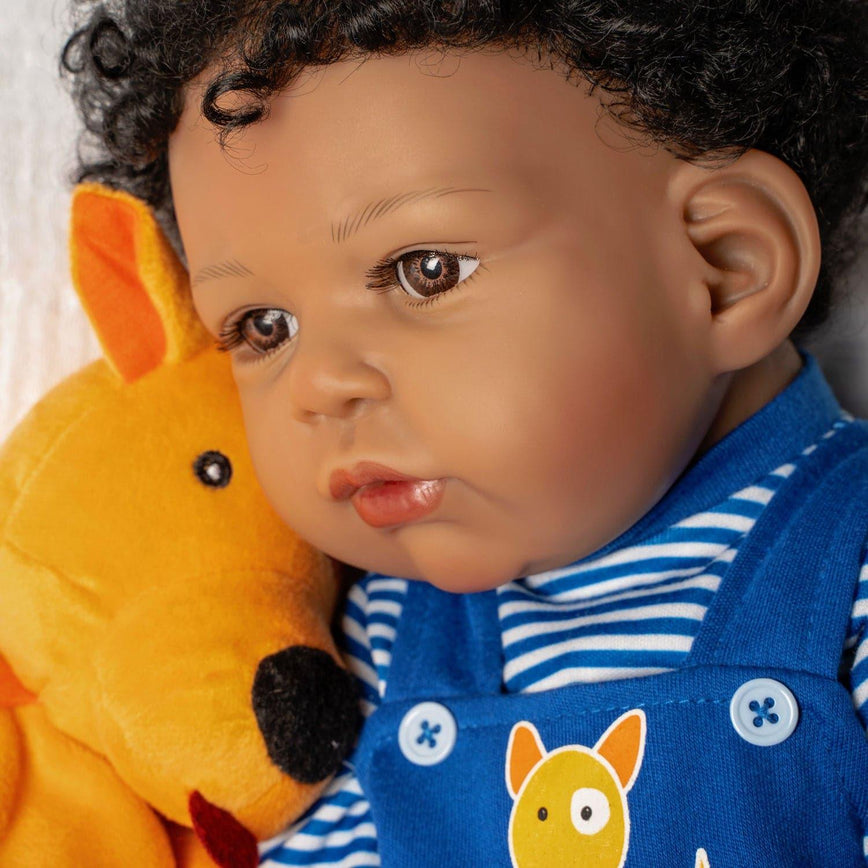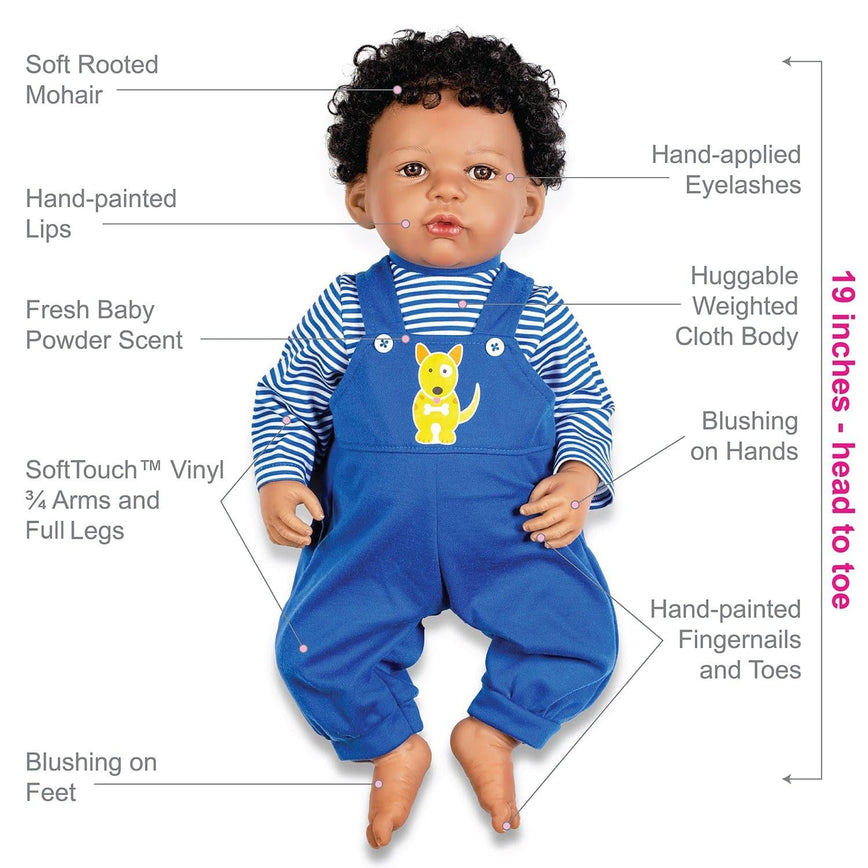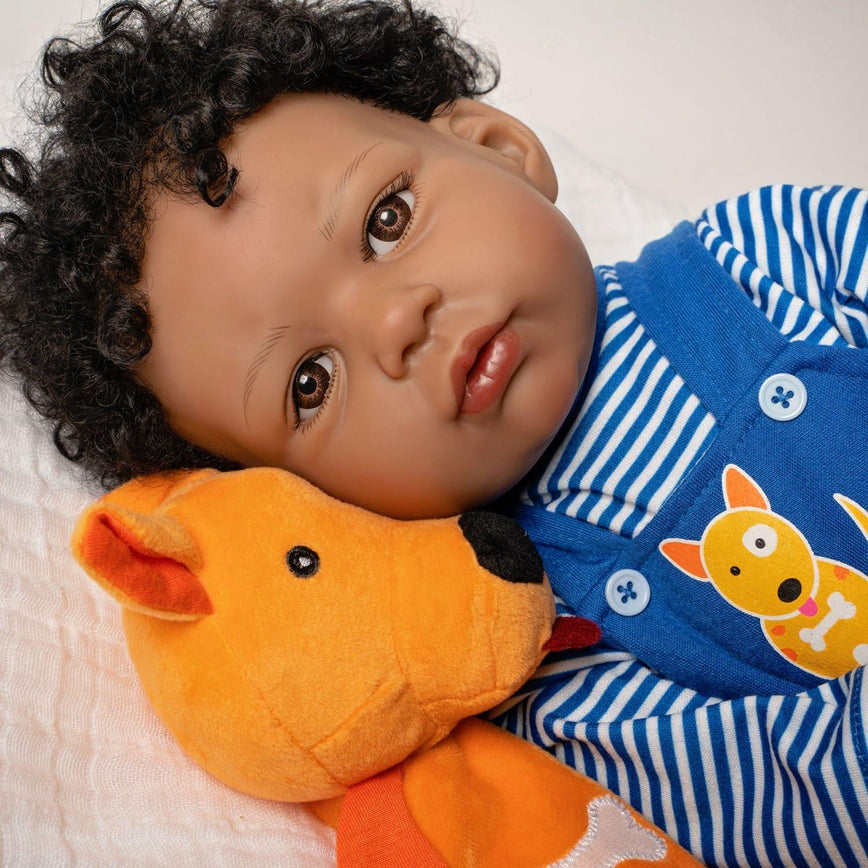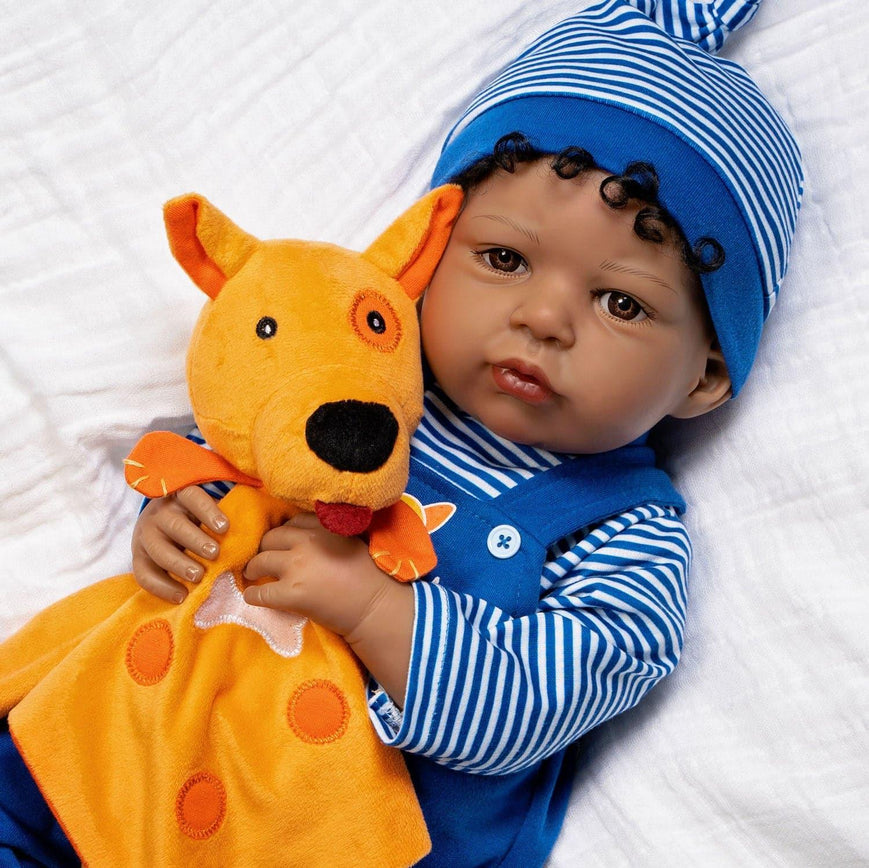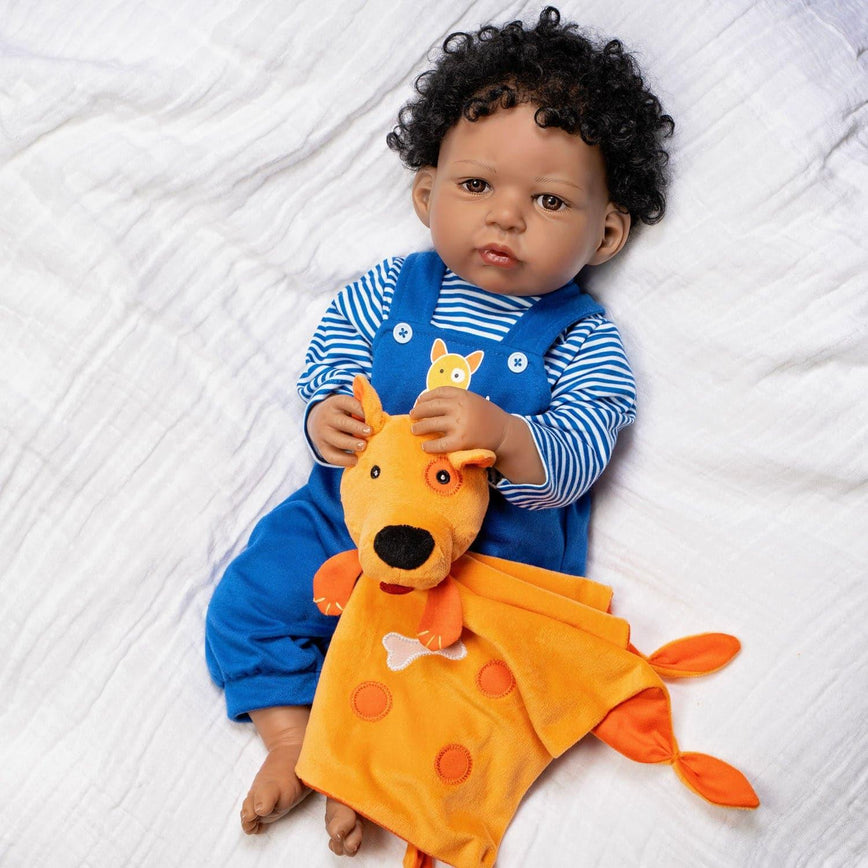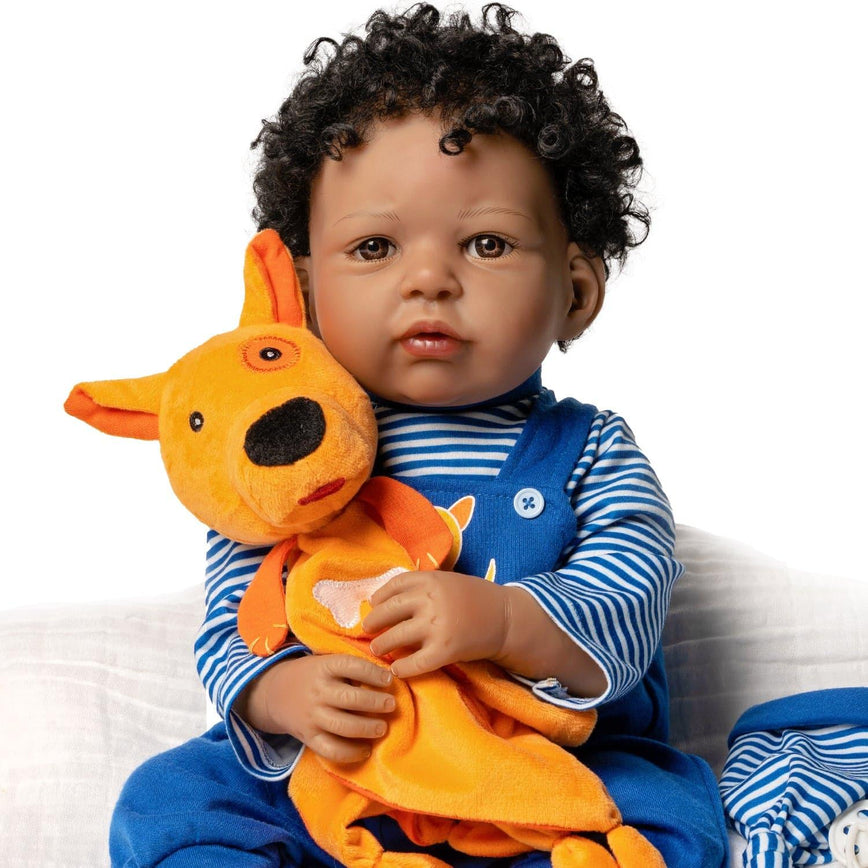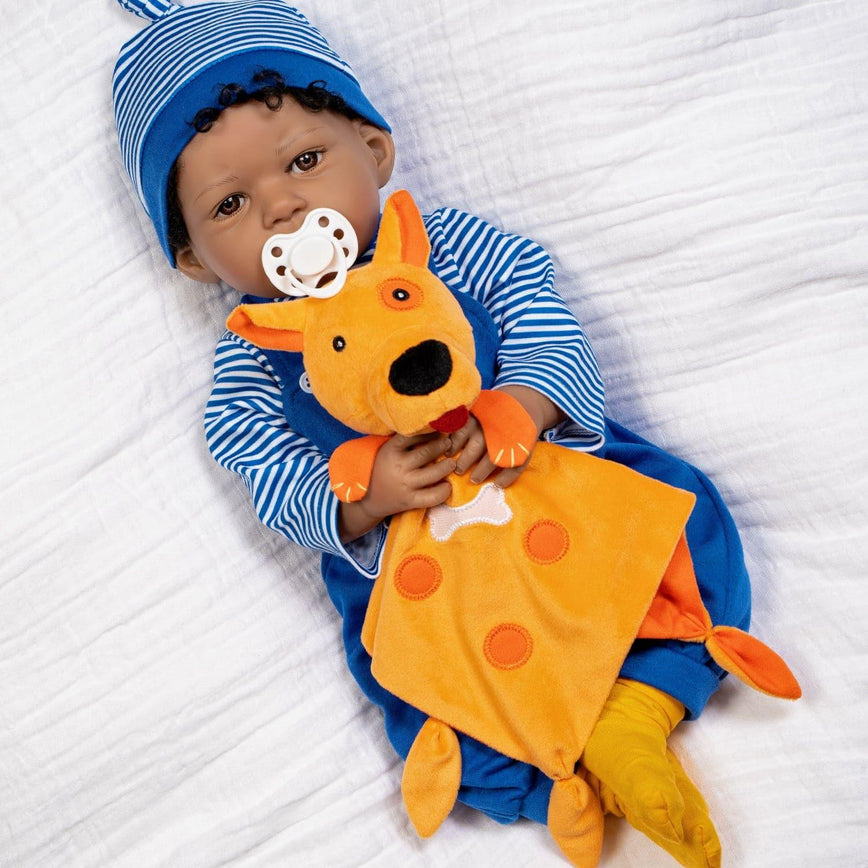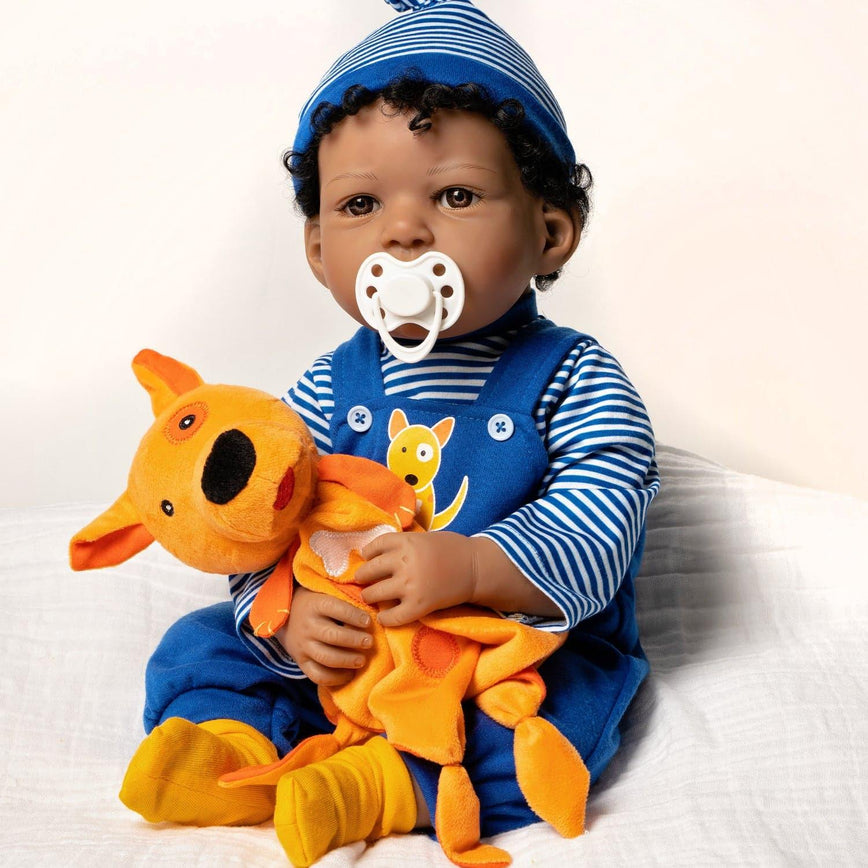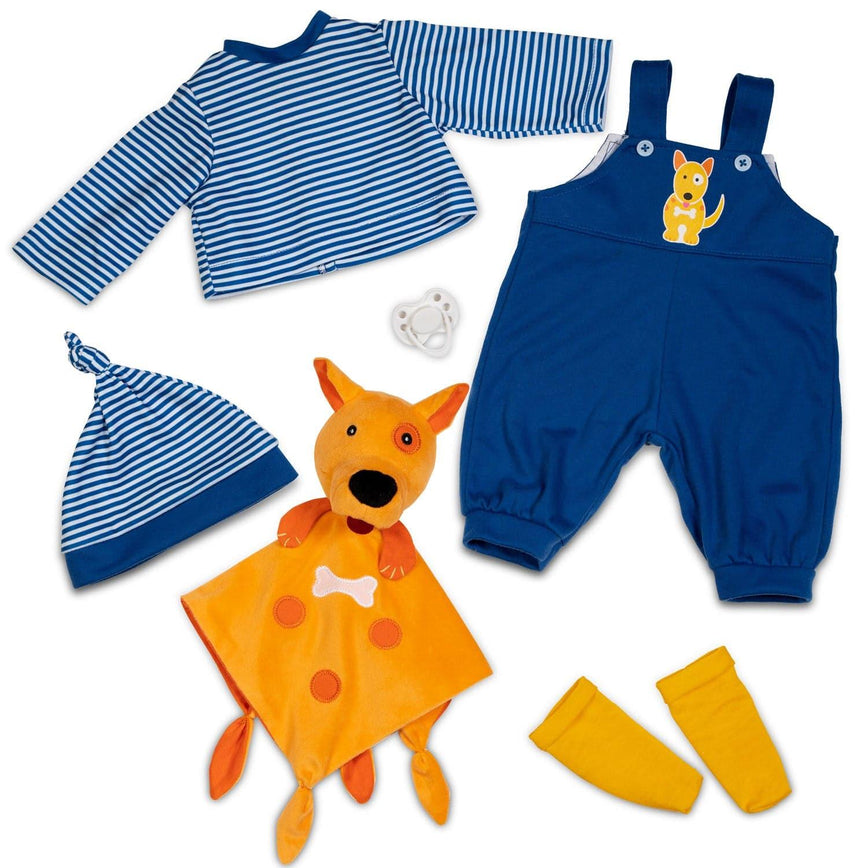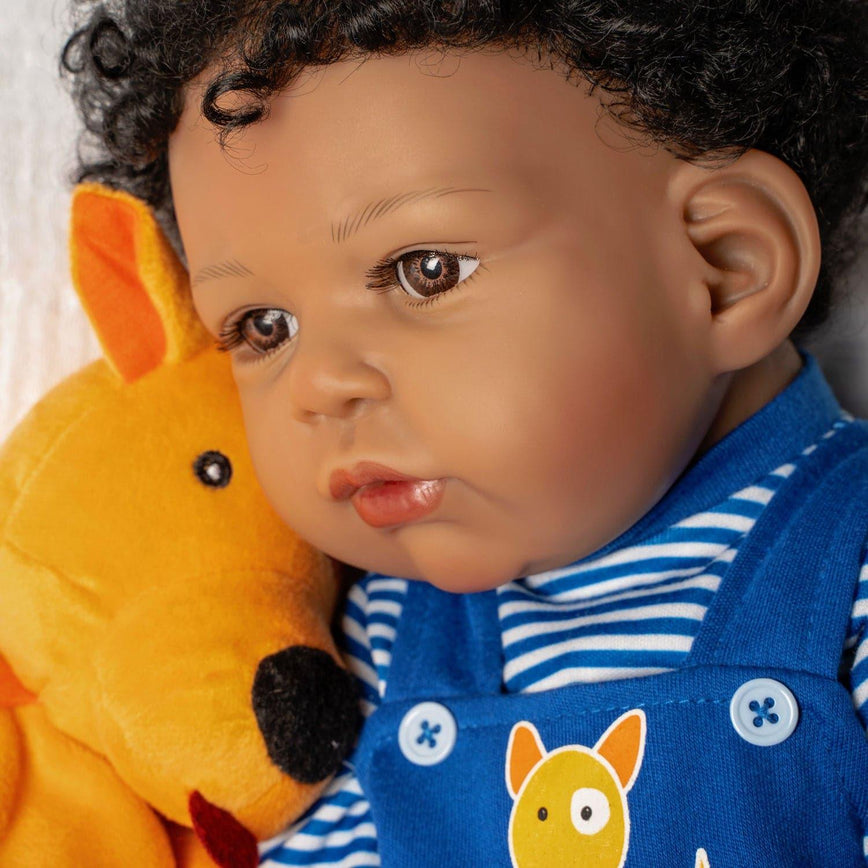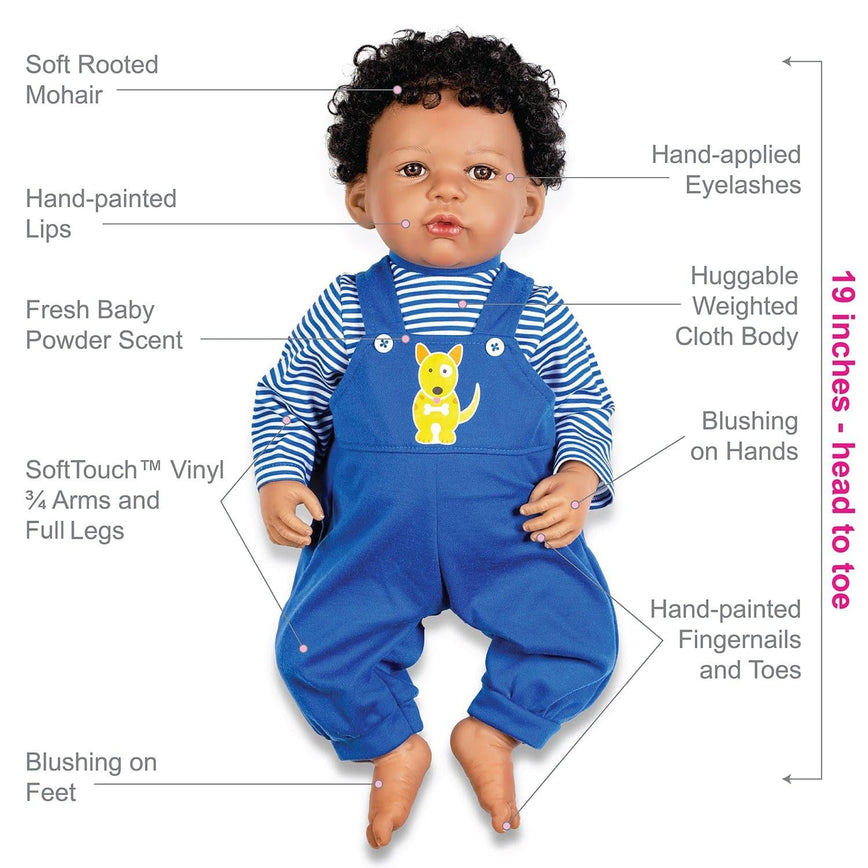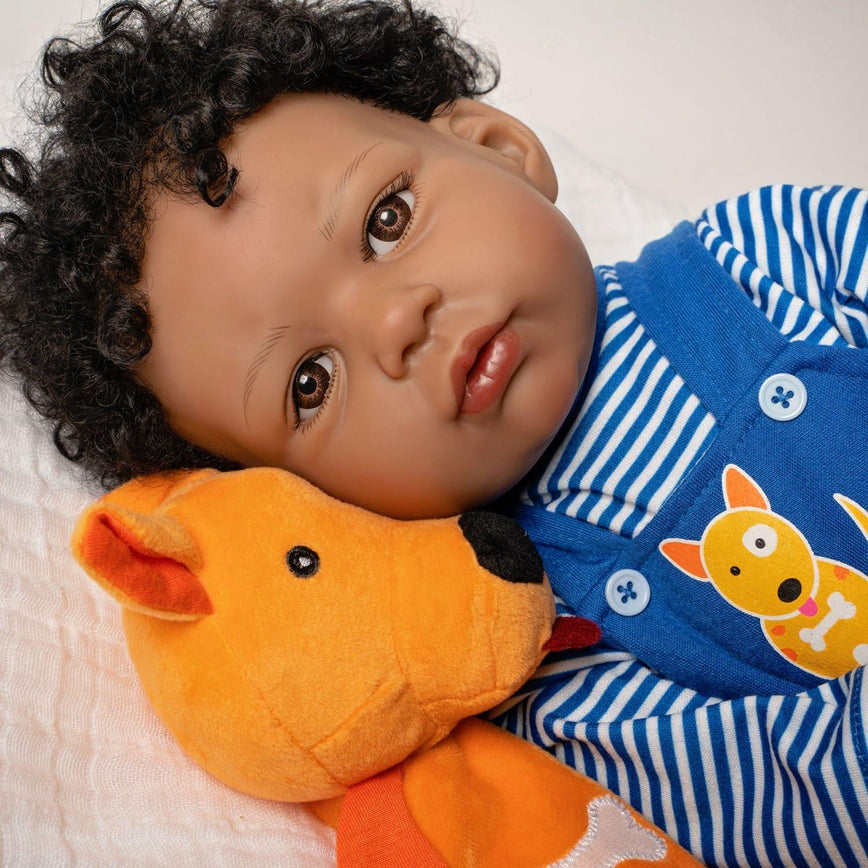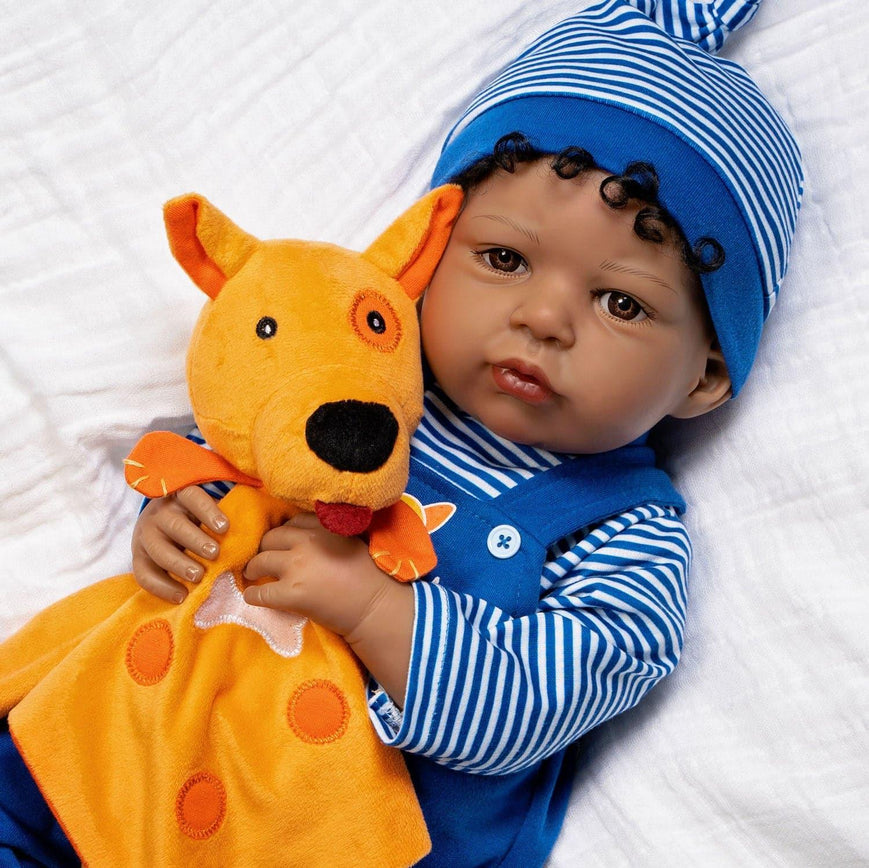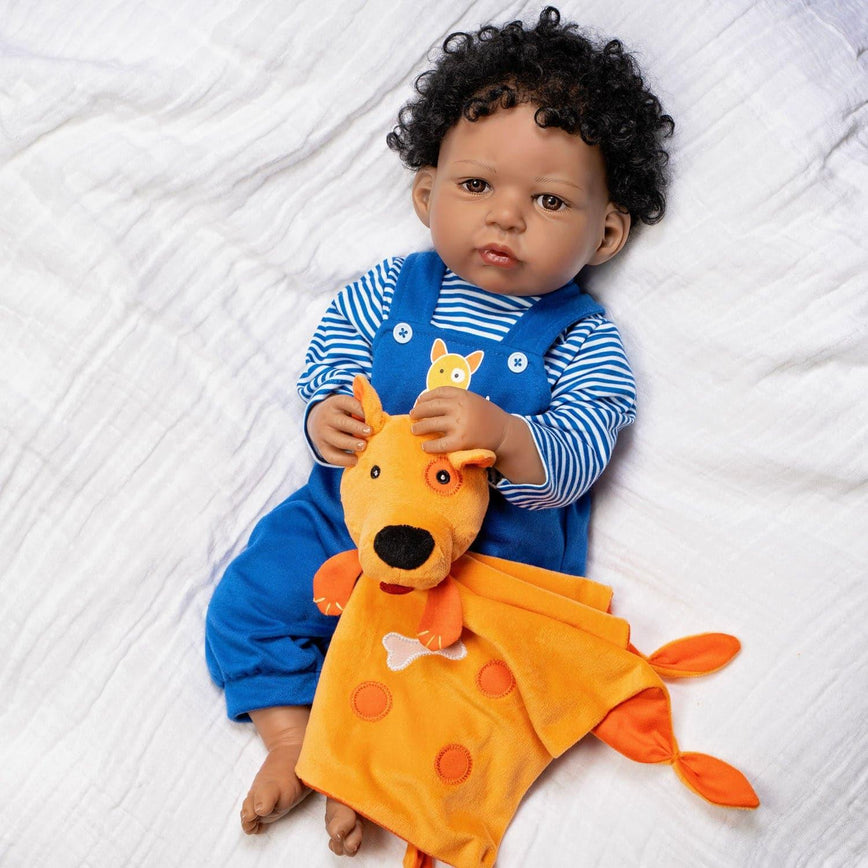 Puppy Pal
This little darling loves to play all day! Outfitted in a very cute ensemble, our precious Puppy Pal is ready to roll and crawl in his striped long sleeve shirt and favorite blue overalls. He also wears his bright orange socks to keep his baby toes warm during his fun adventures.
Shop Puppy Pal
Puppy Love
Your heart will go "pit-a-pat" as you set eyes on Puppy Love. This sweet little bundle of joy has a knack for getting all affection with his/her irresistible baby face and brown puppy eyes. Cuddle this baby tightly in your arms and prepare for a lasting paw mark in your heart.
Shop Puppy Love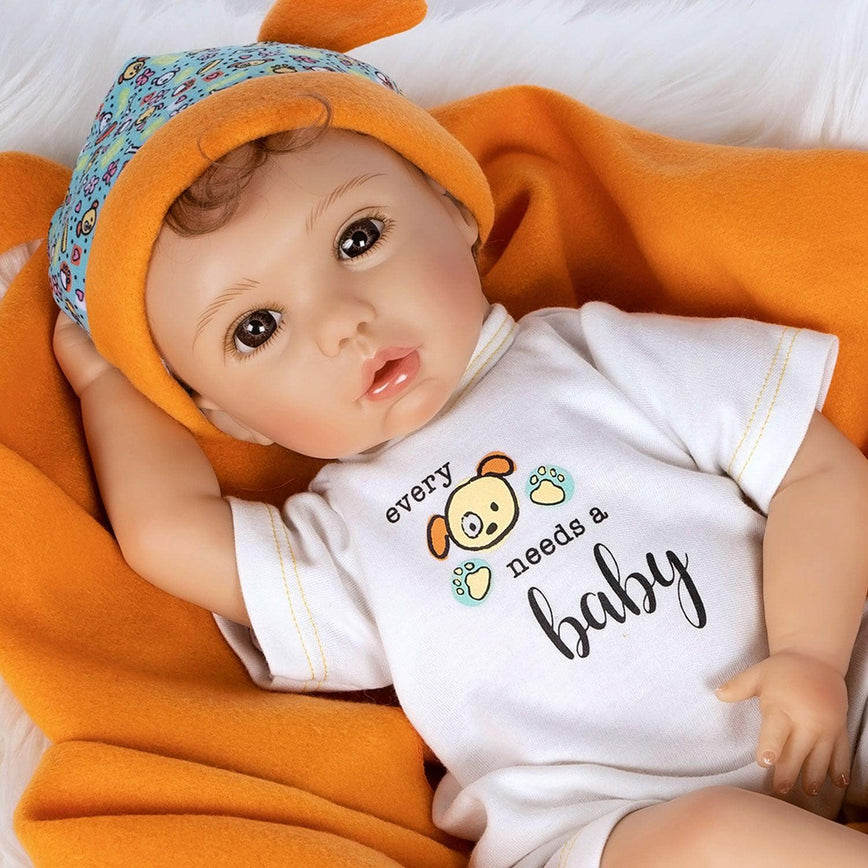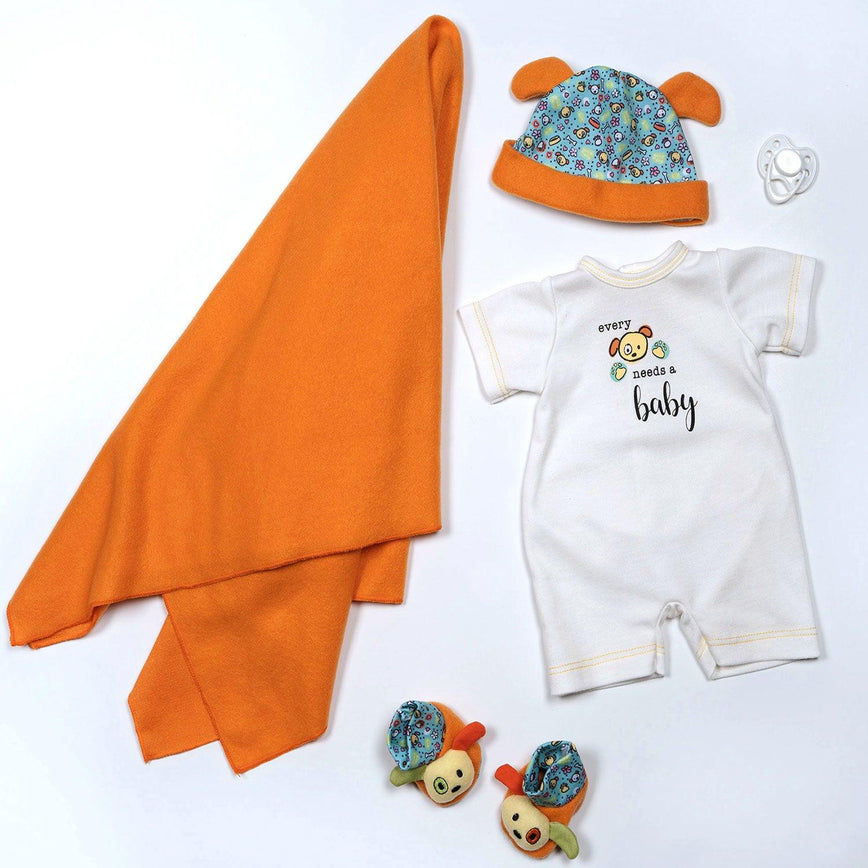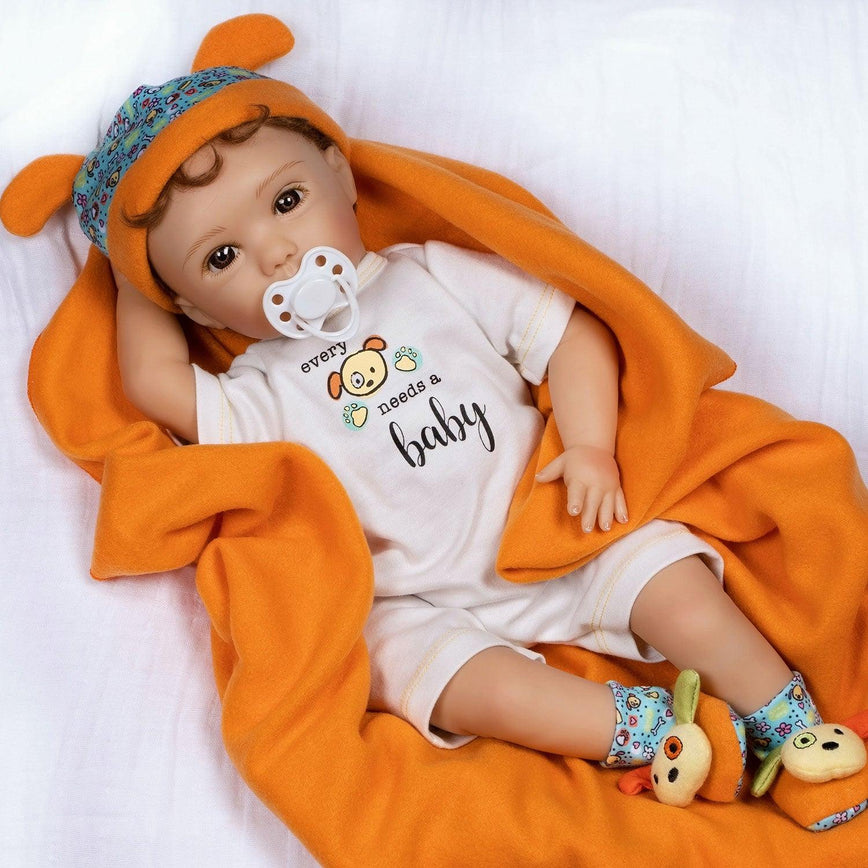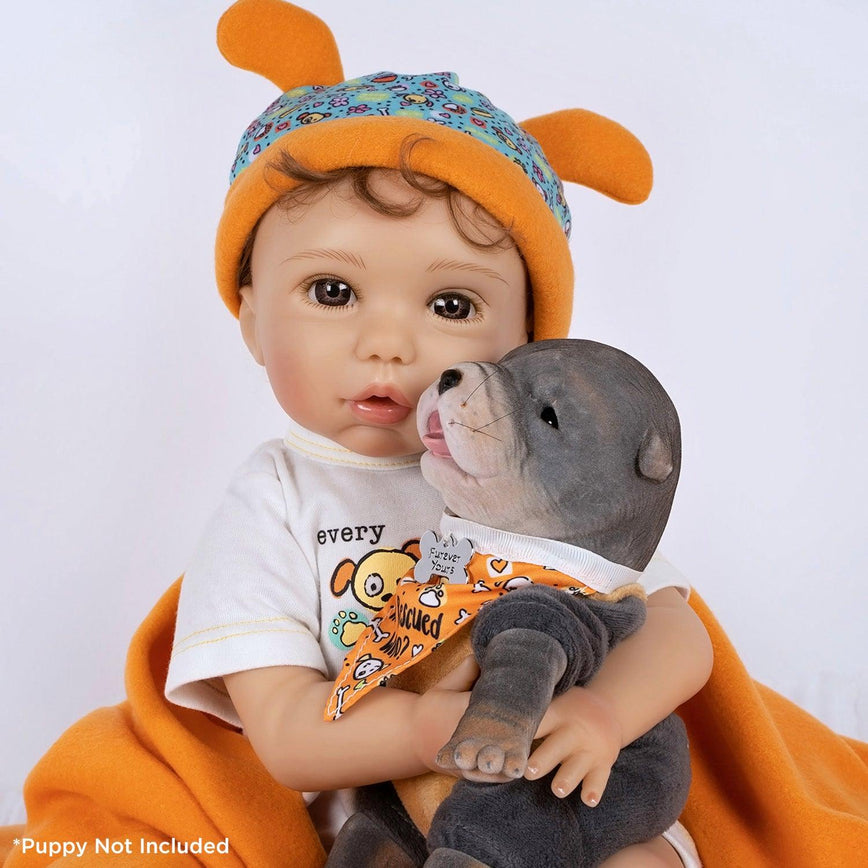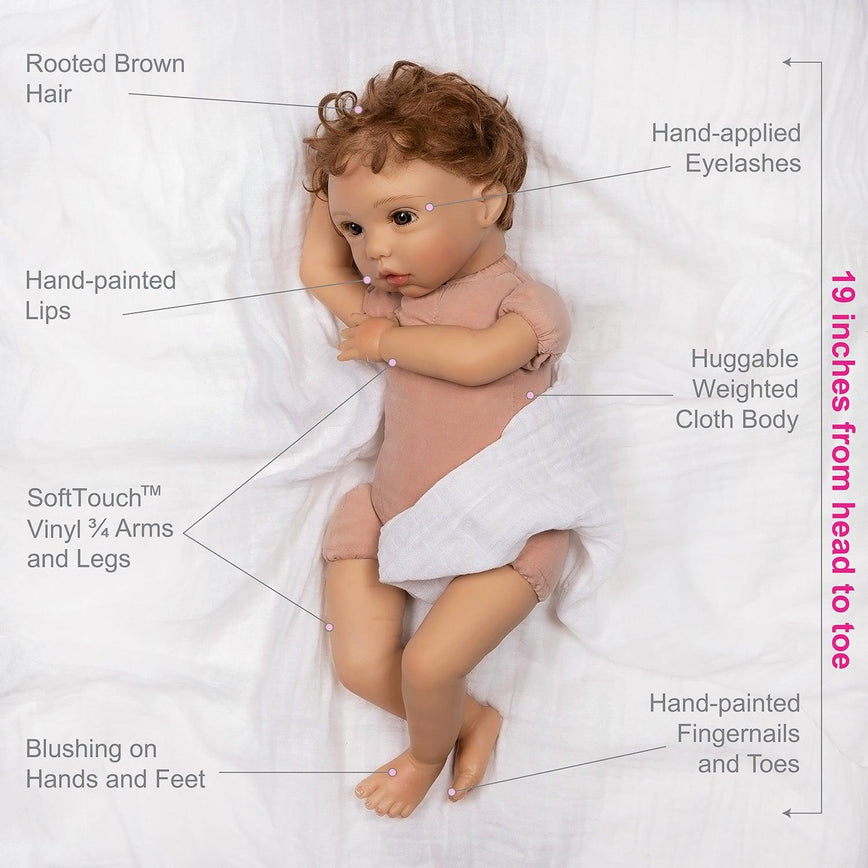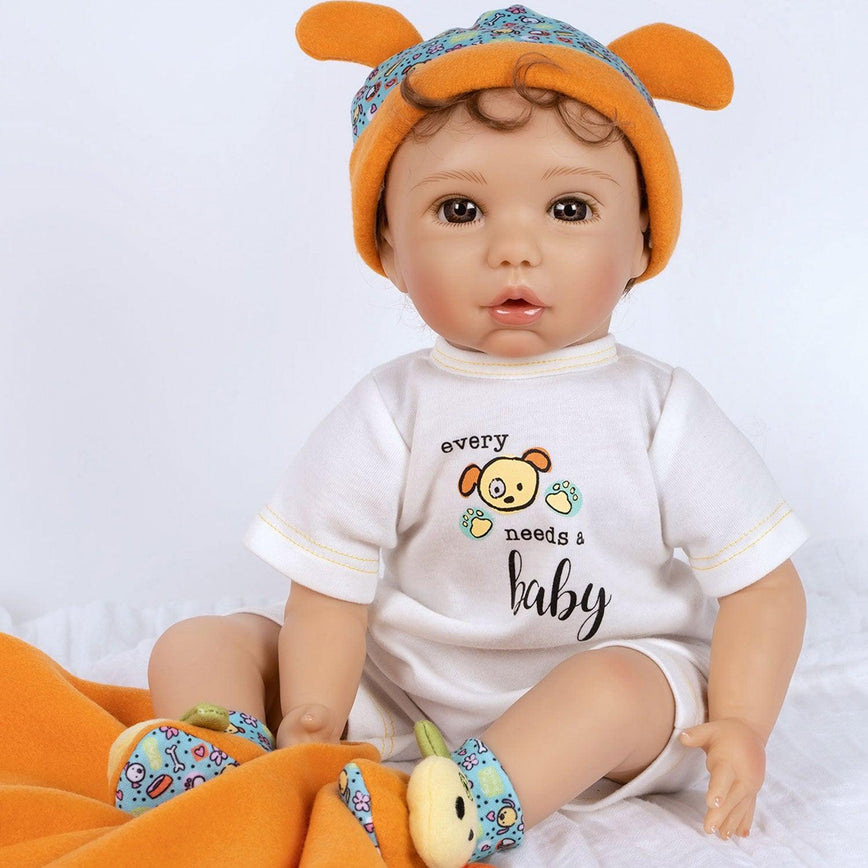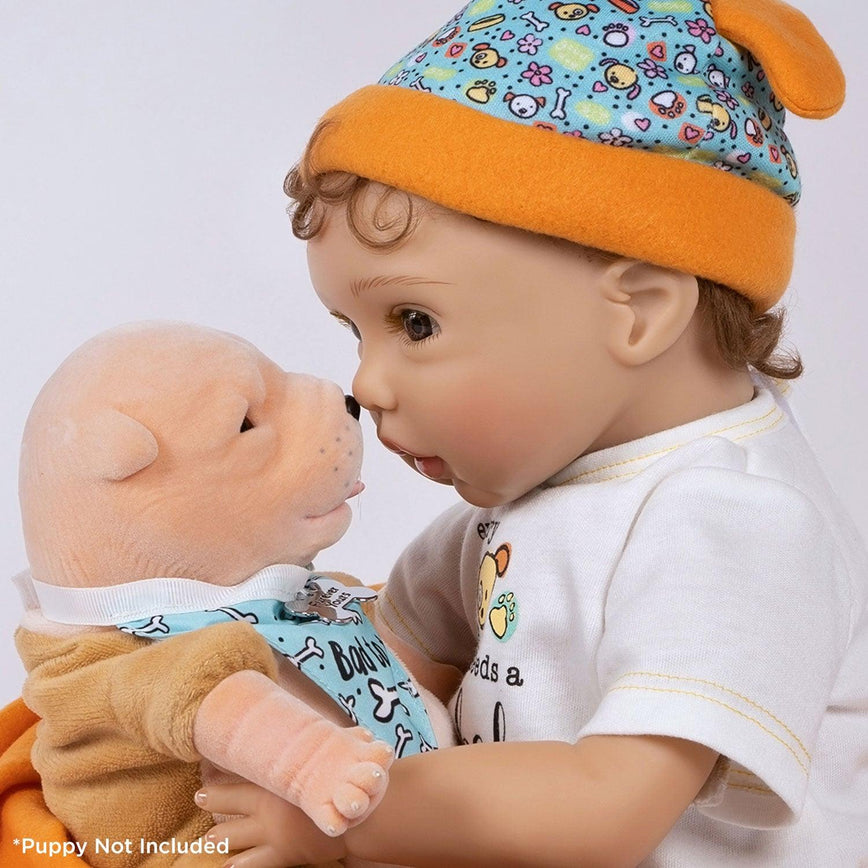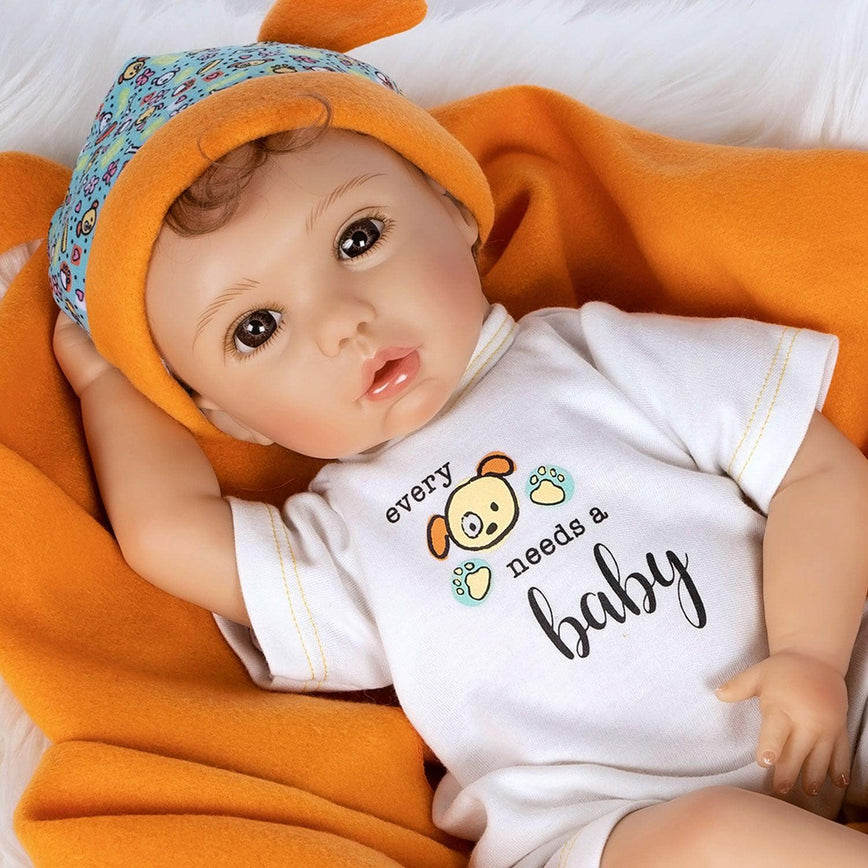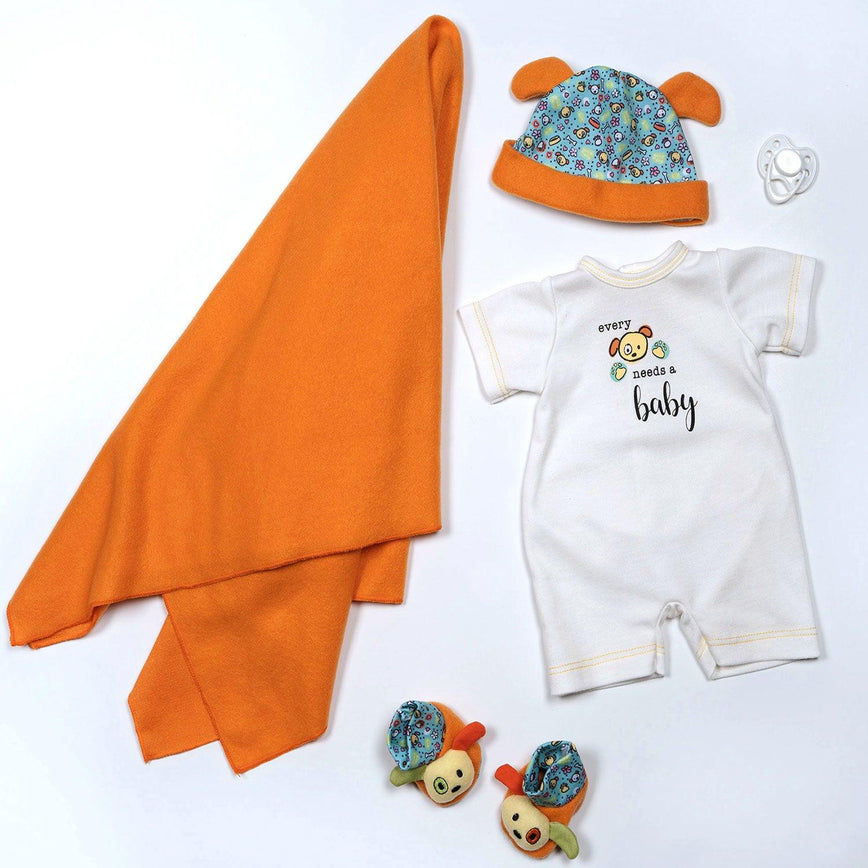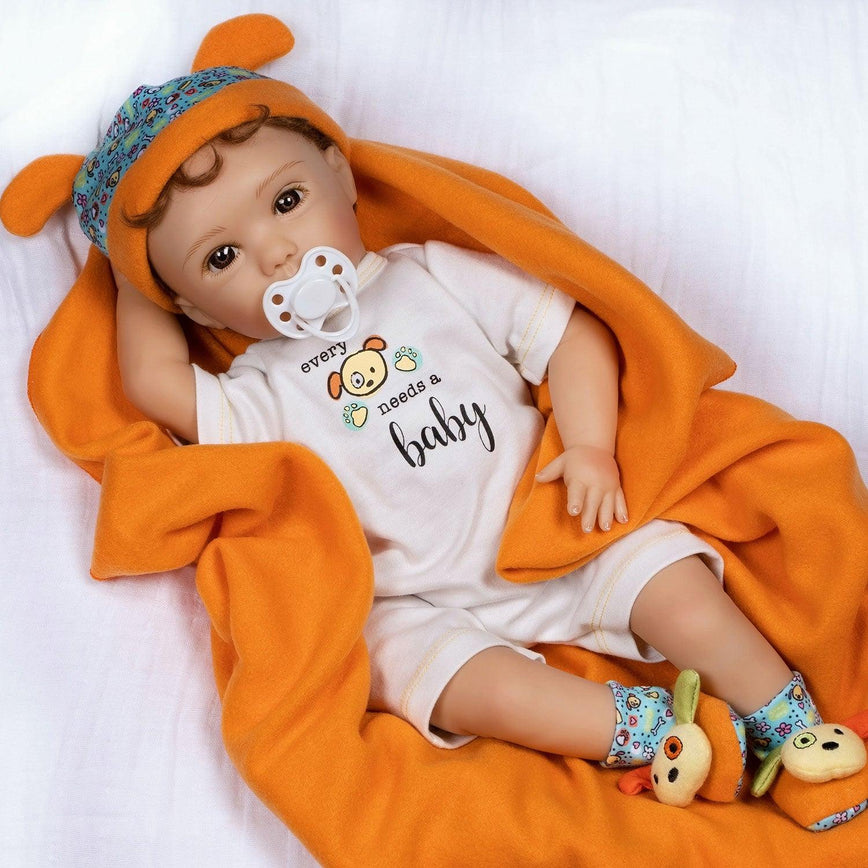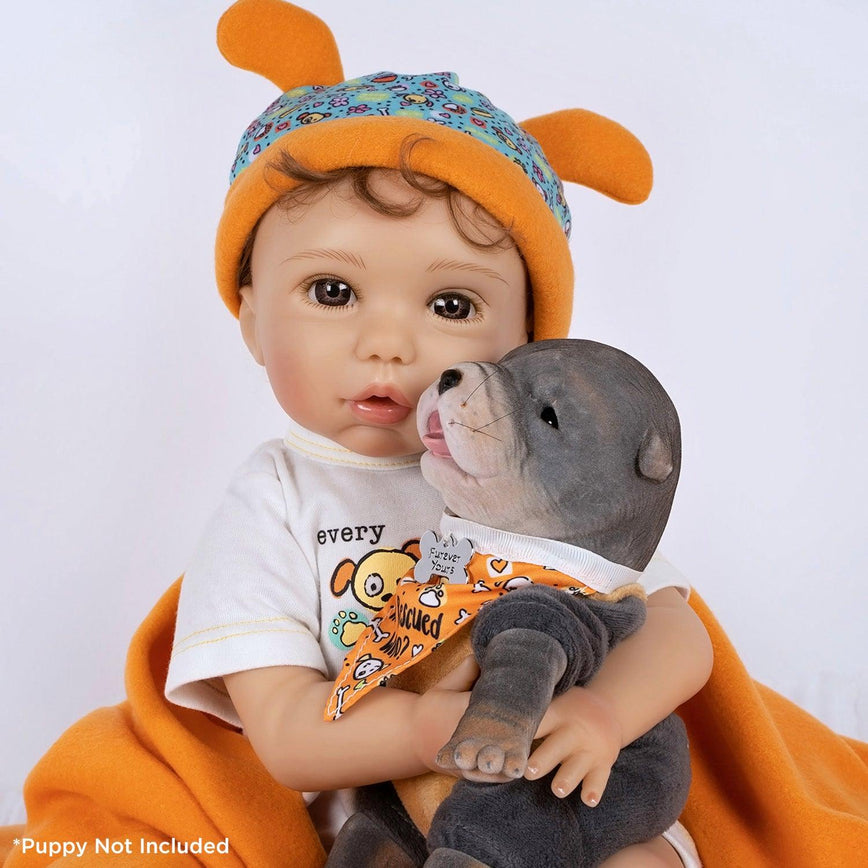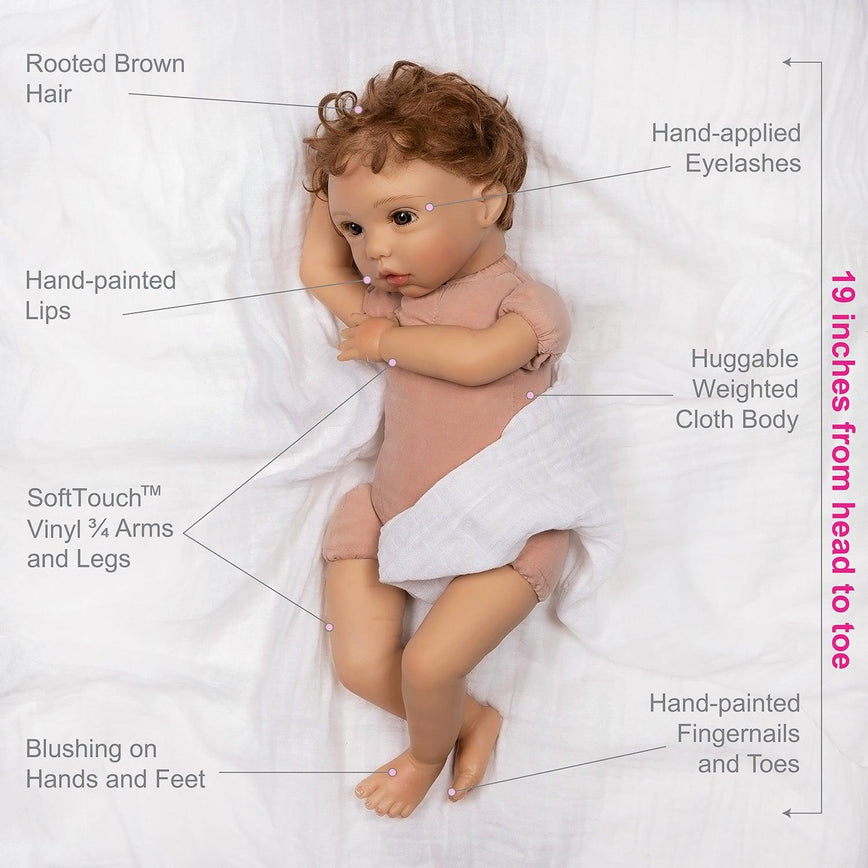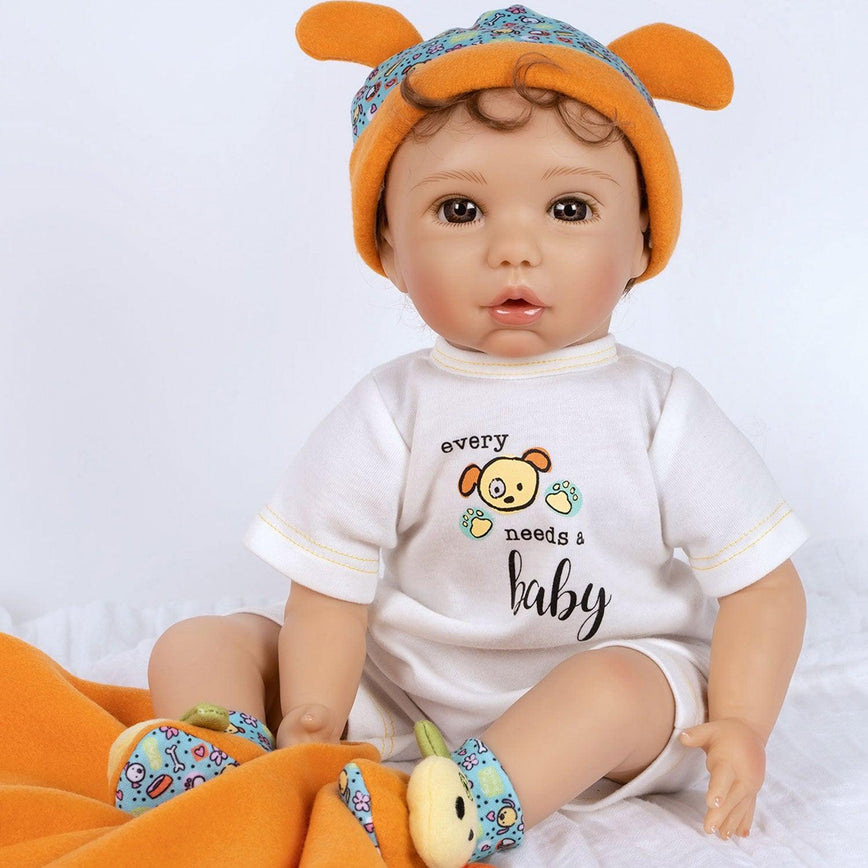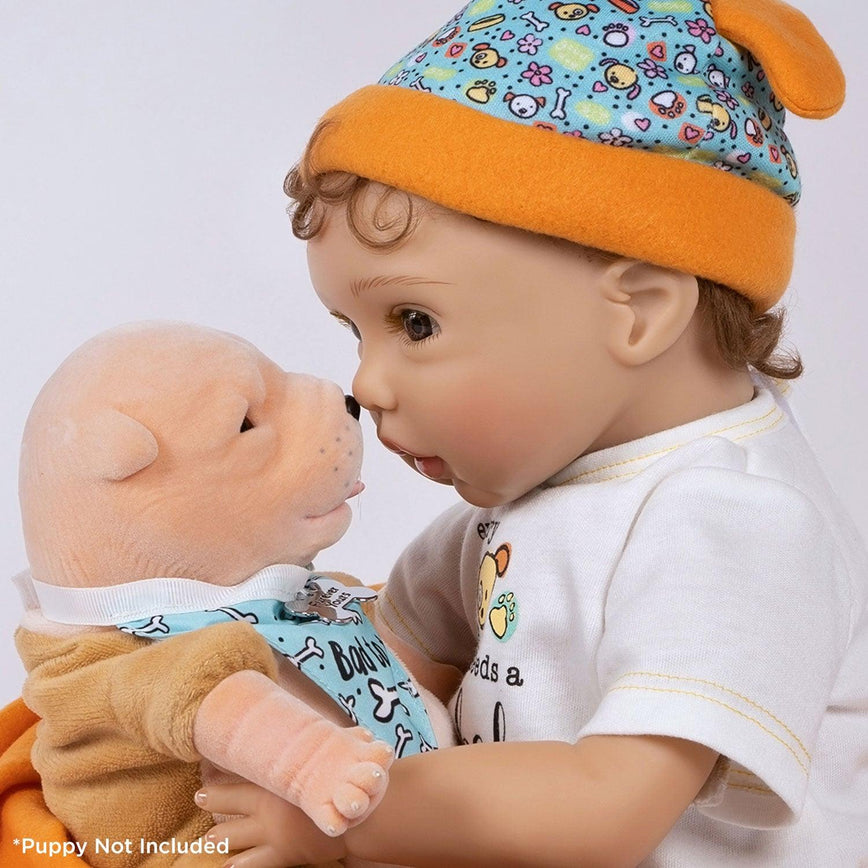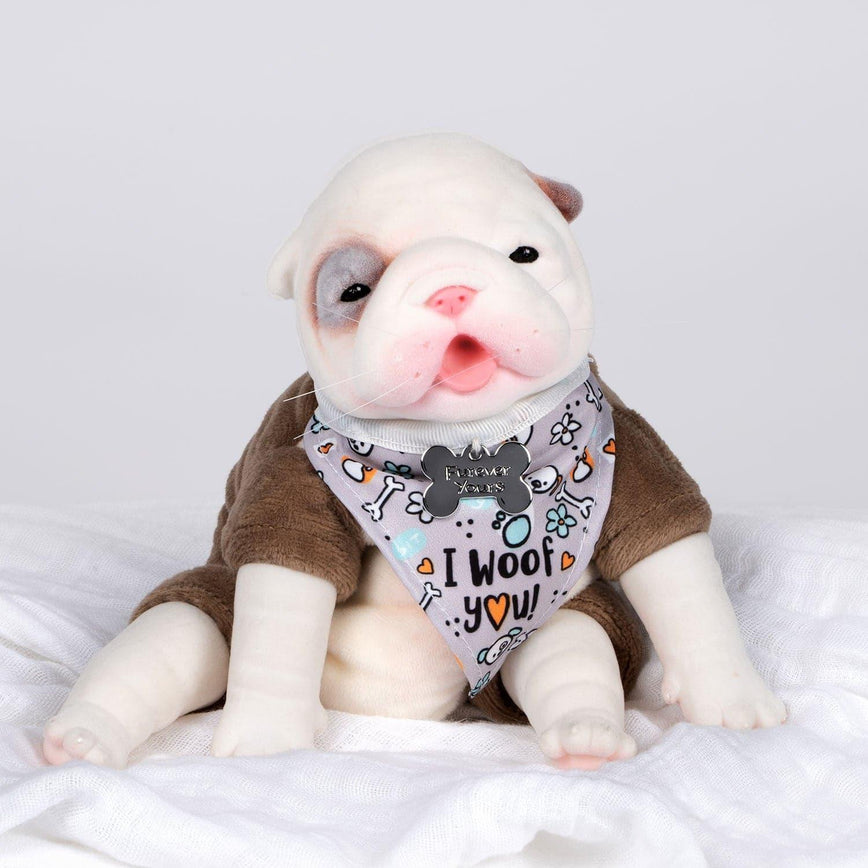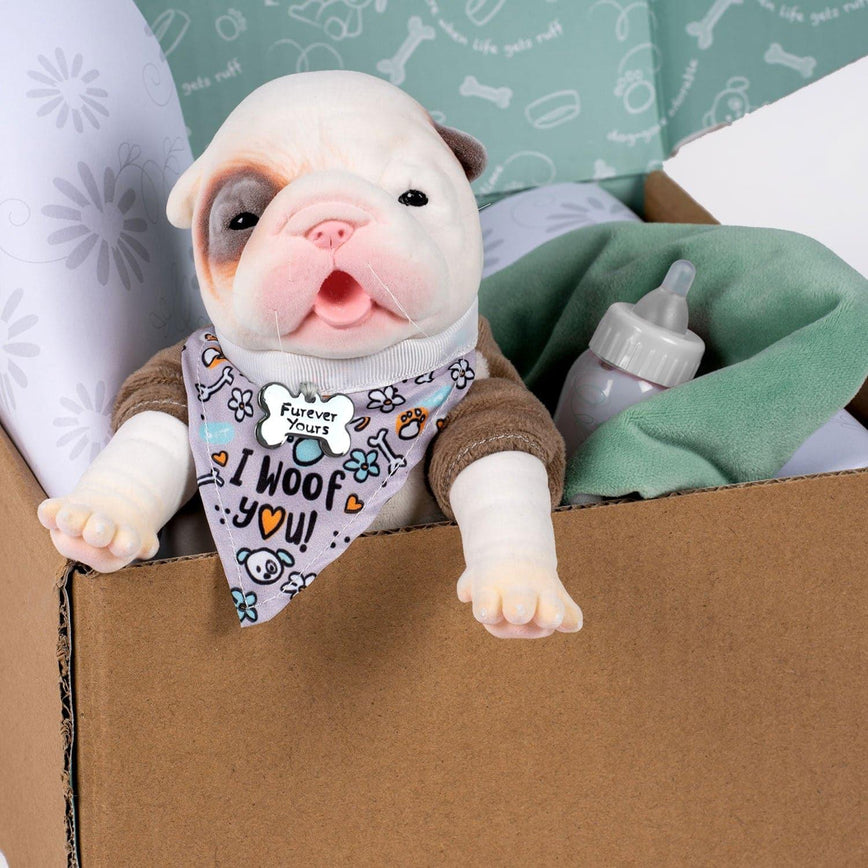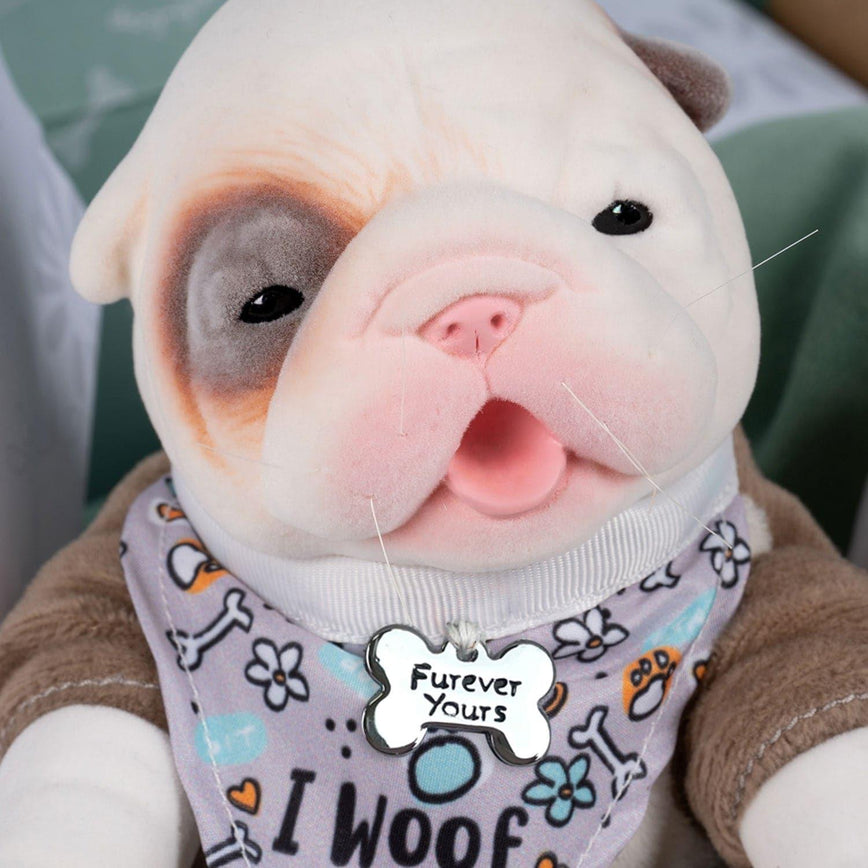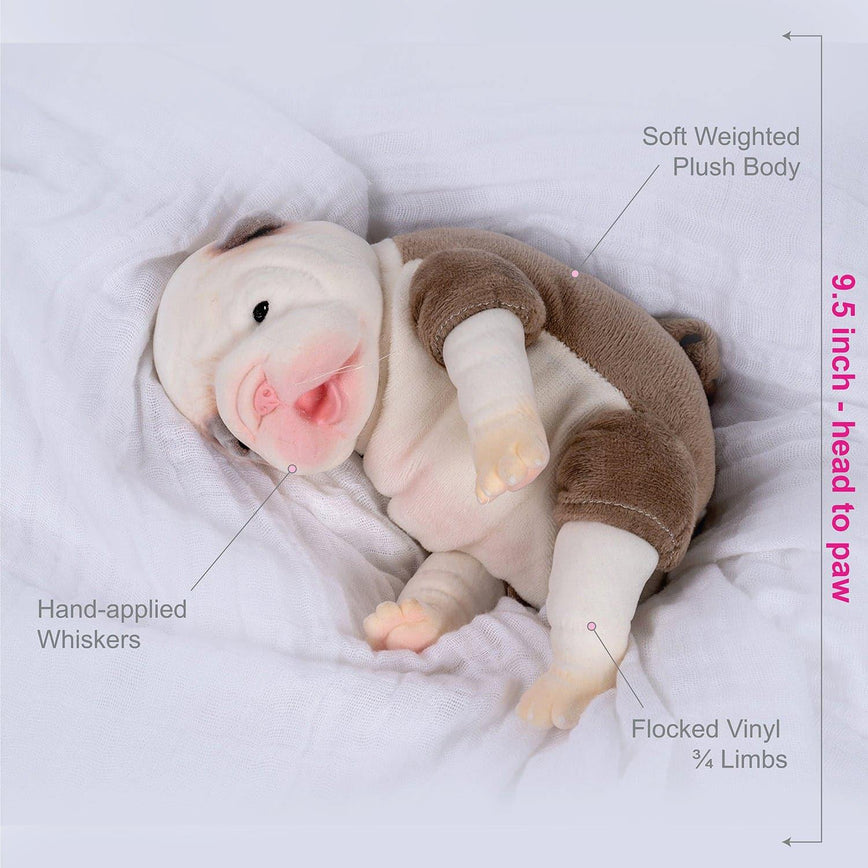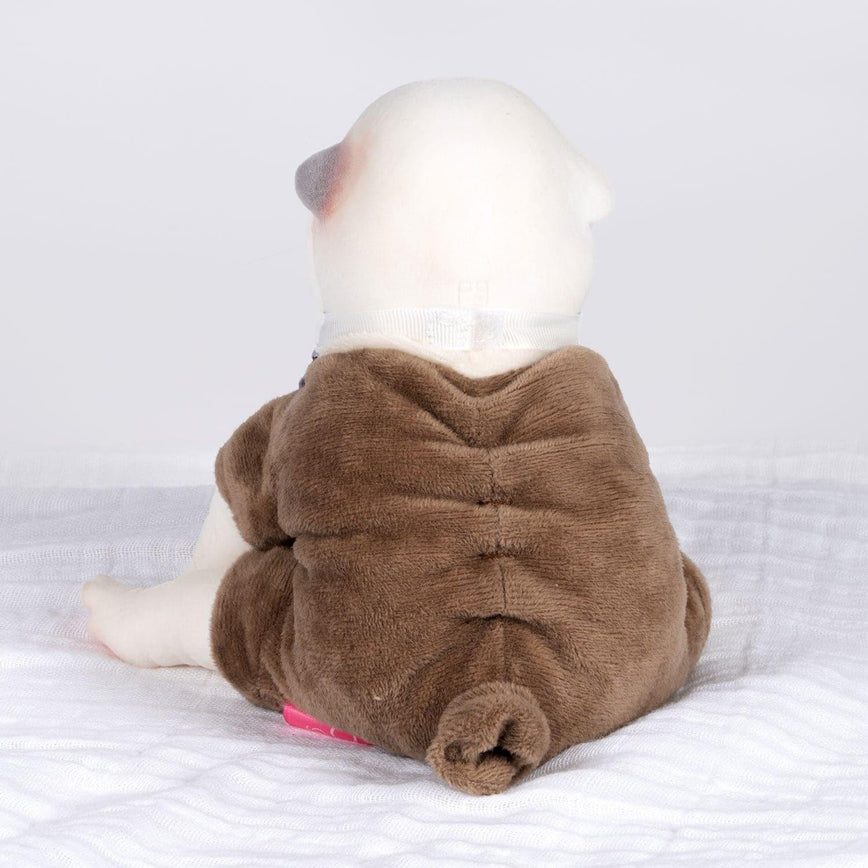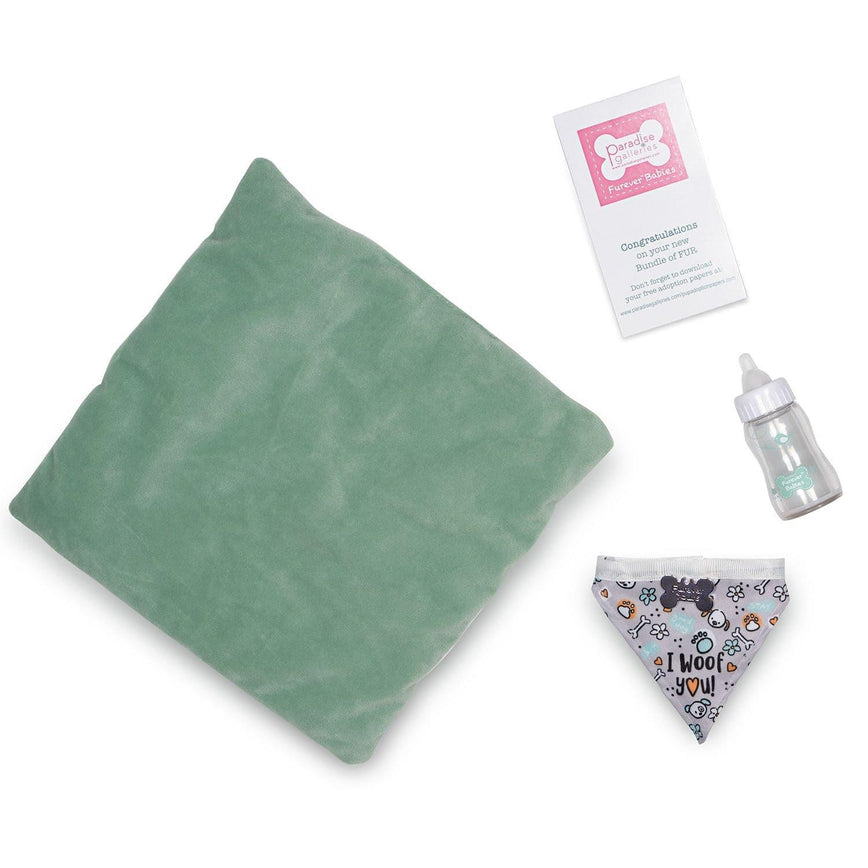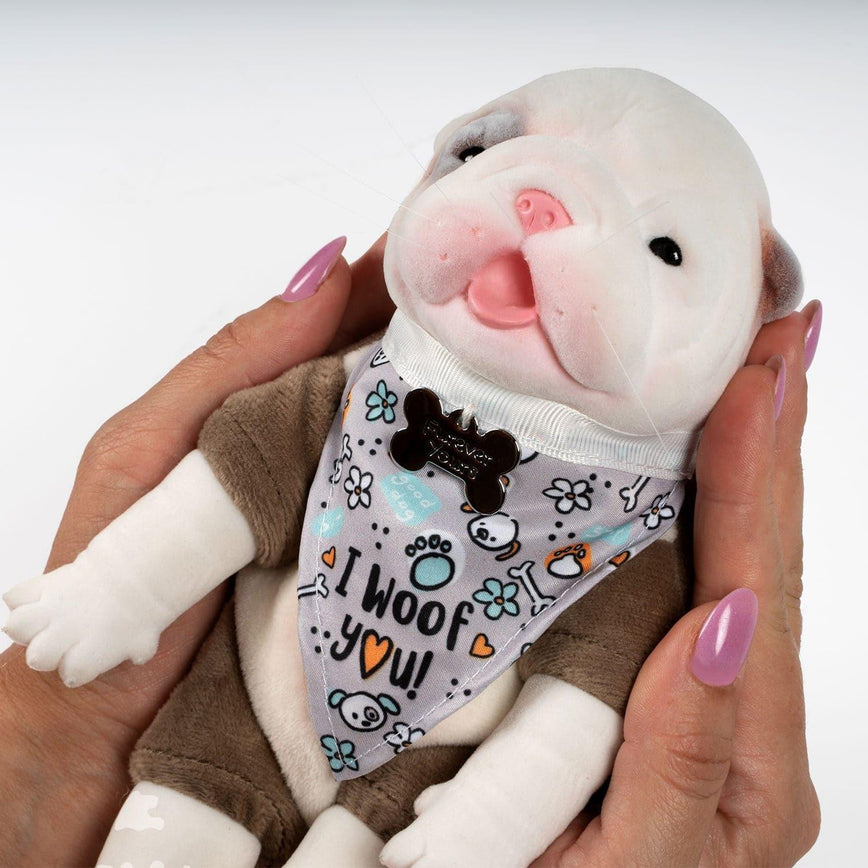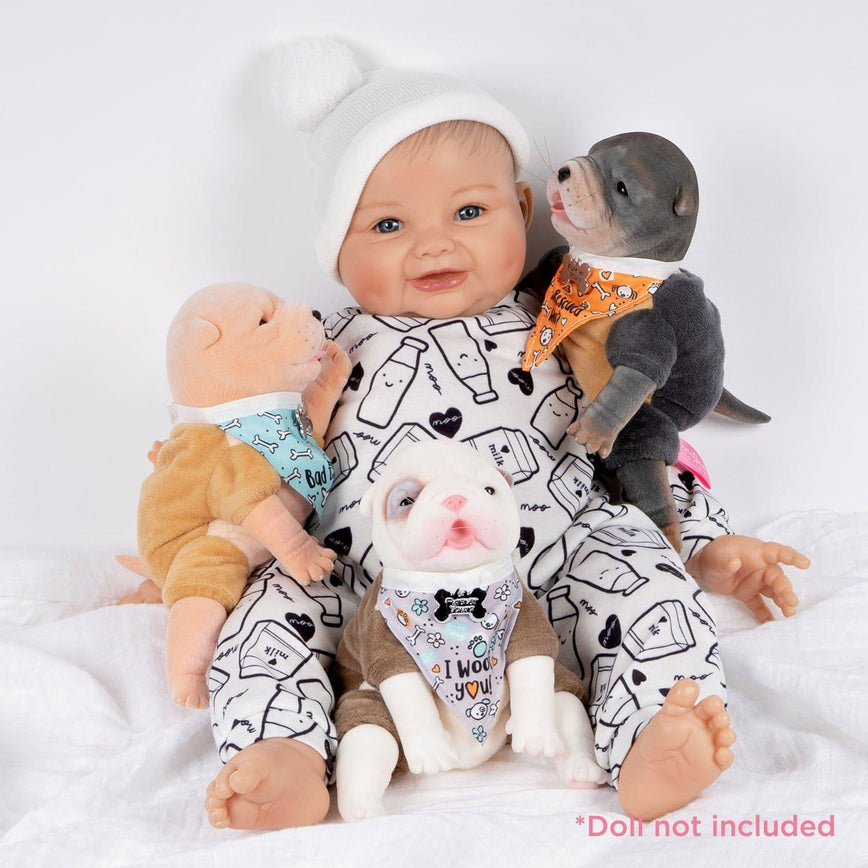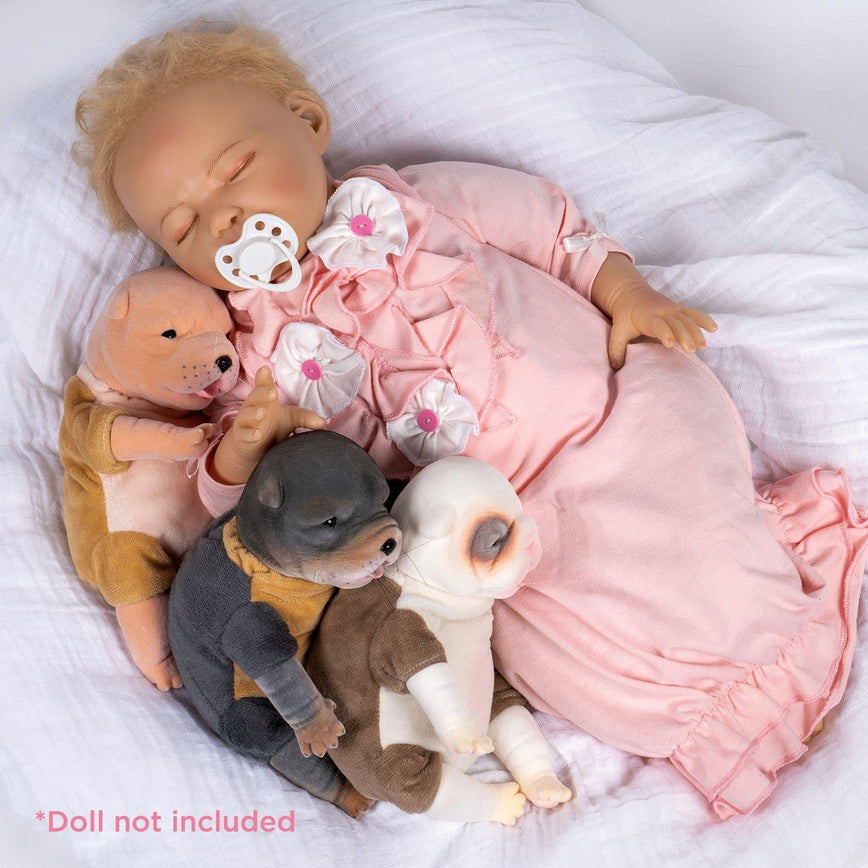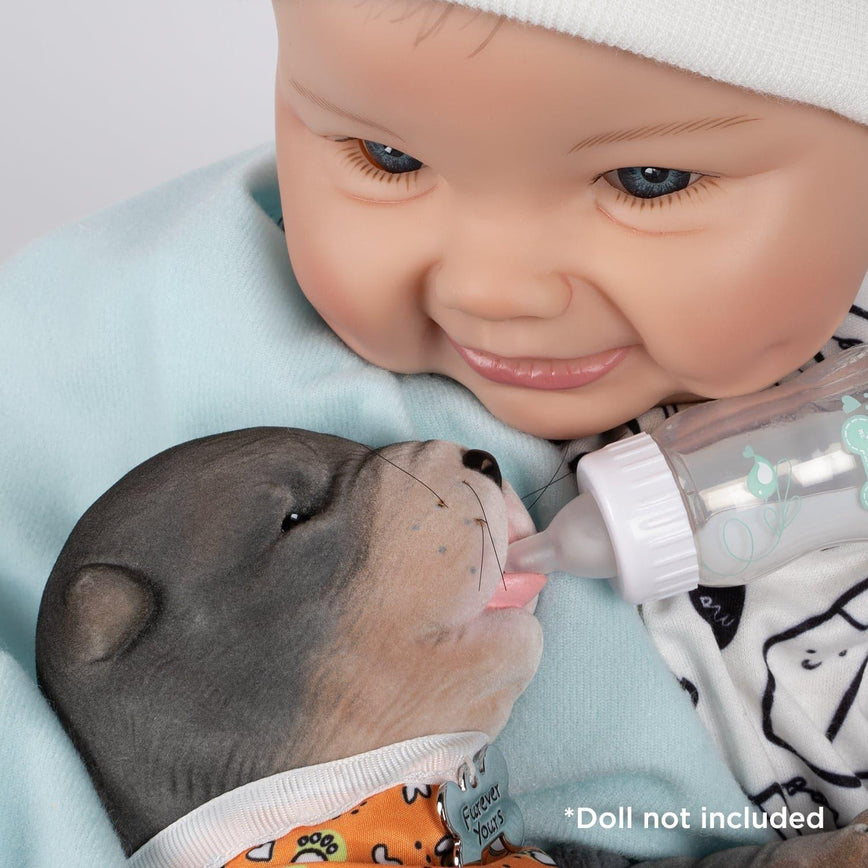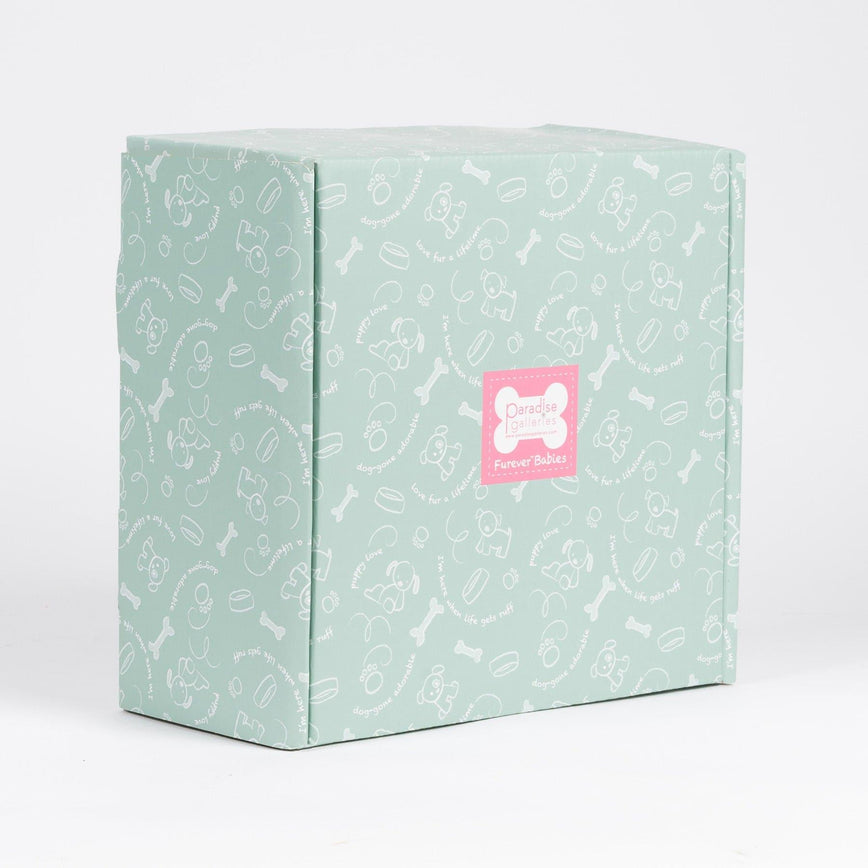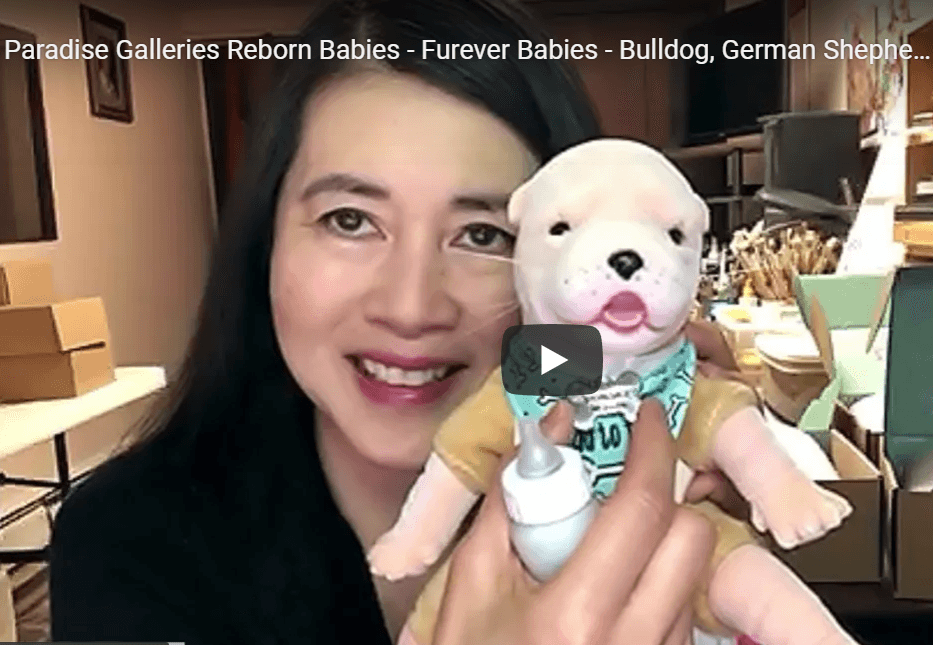 "/>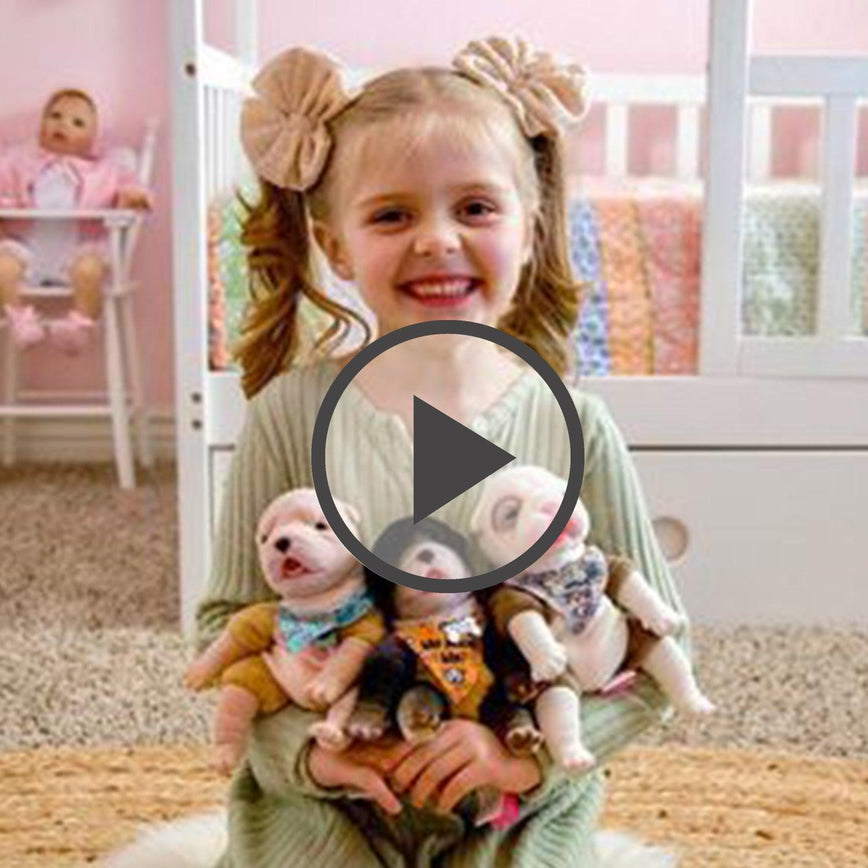 "/>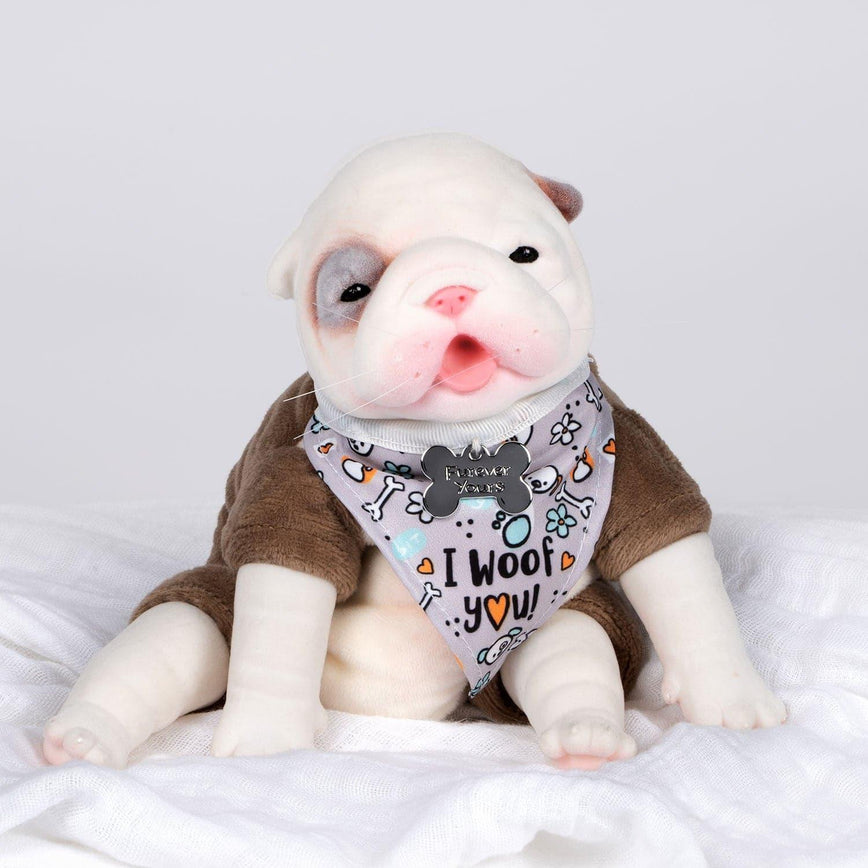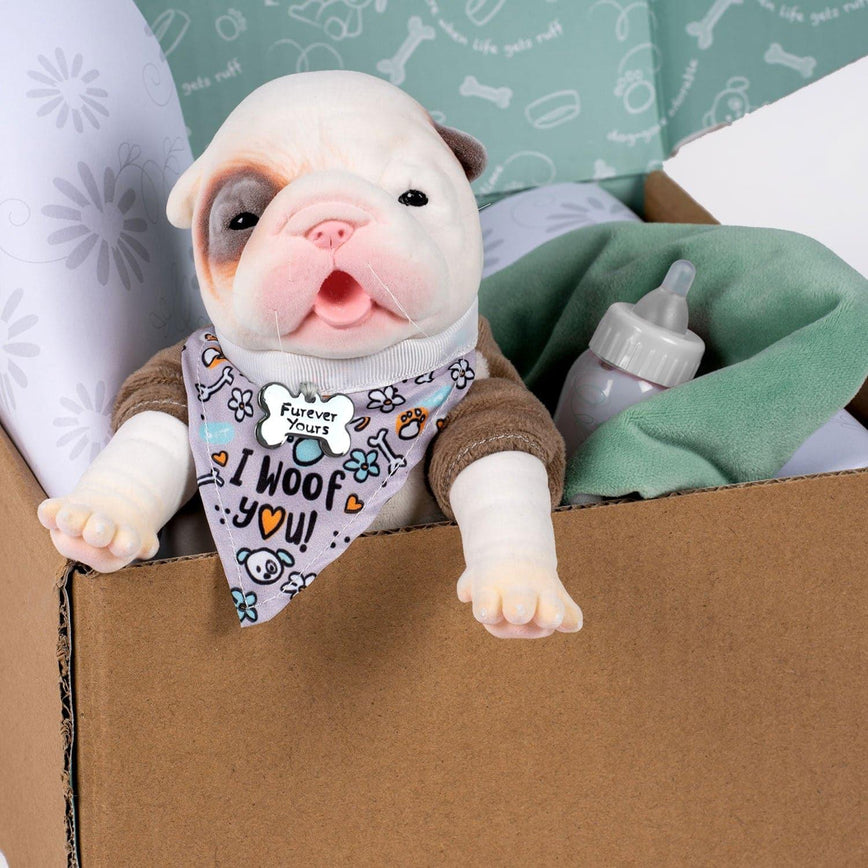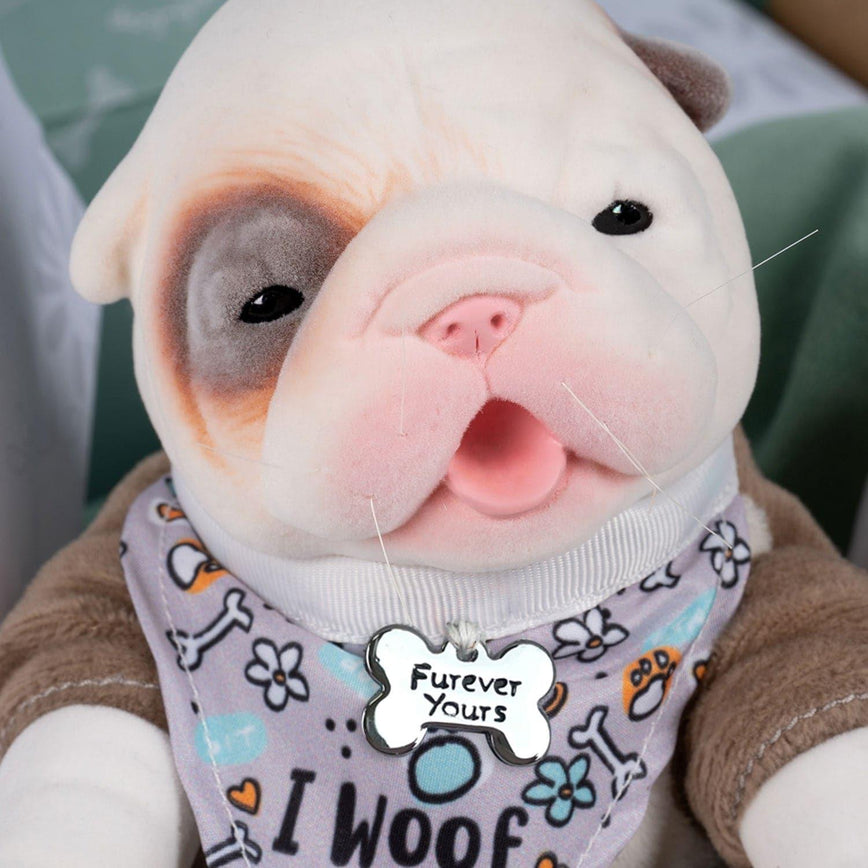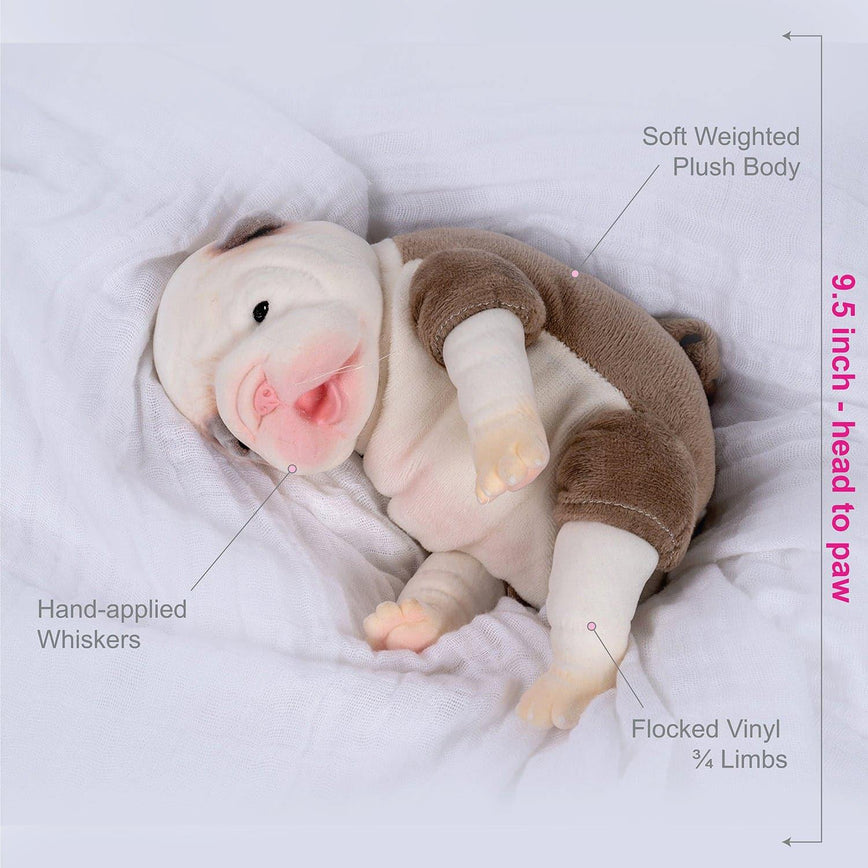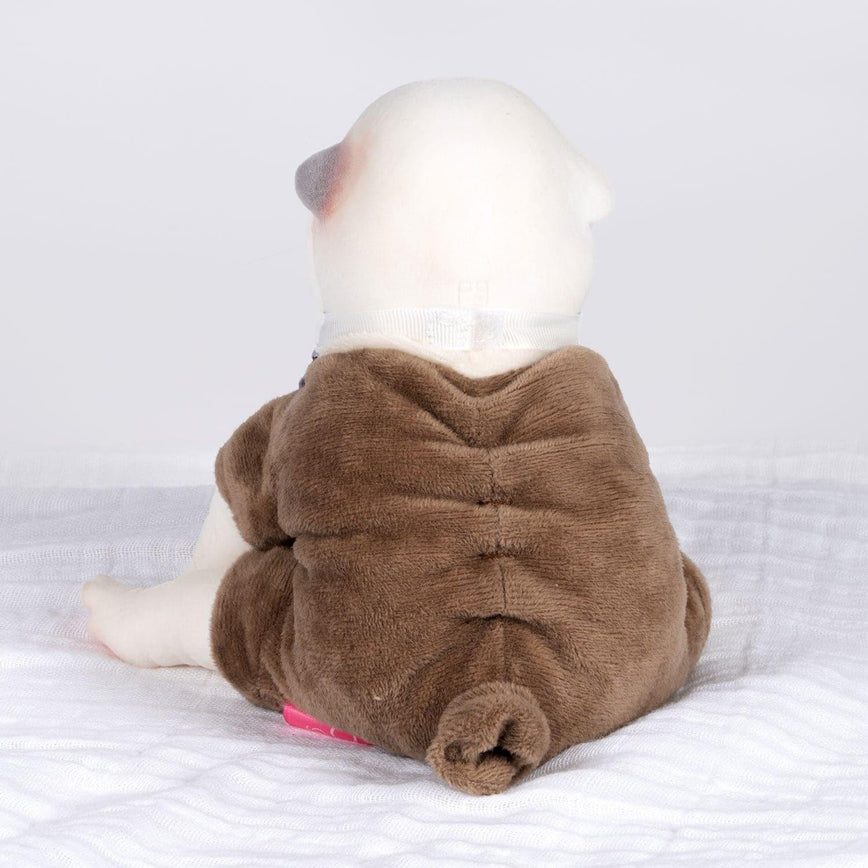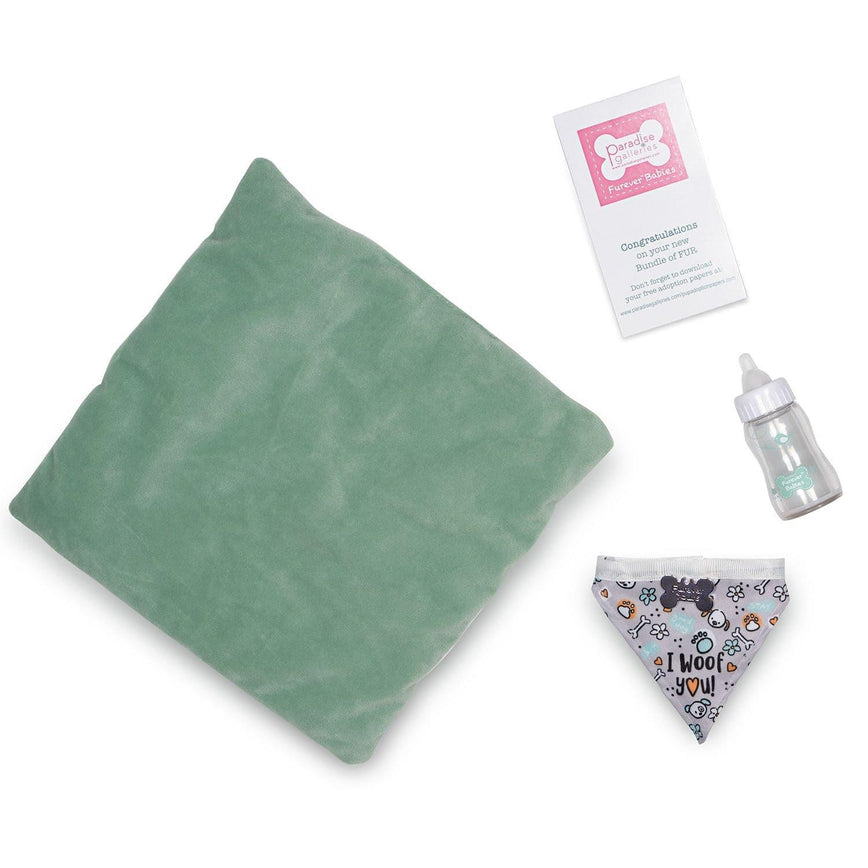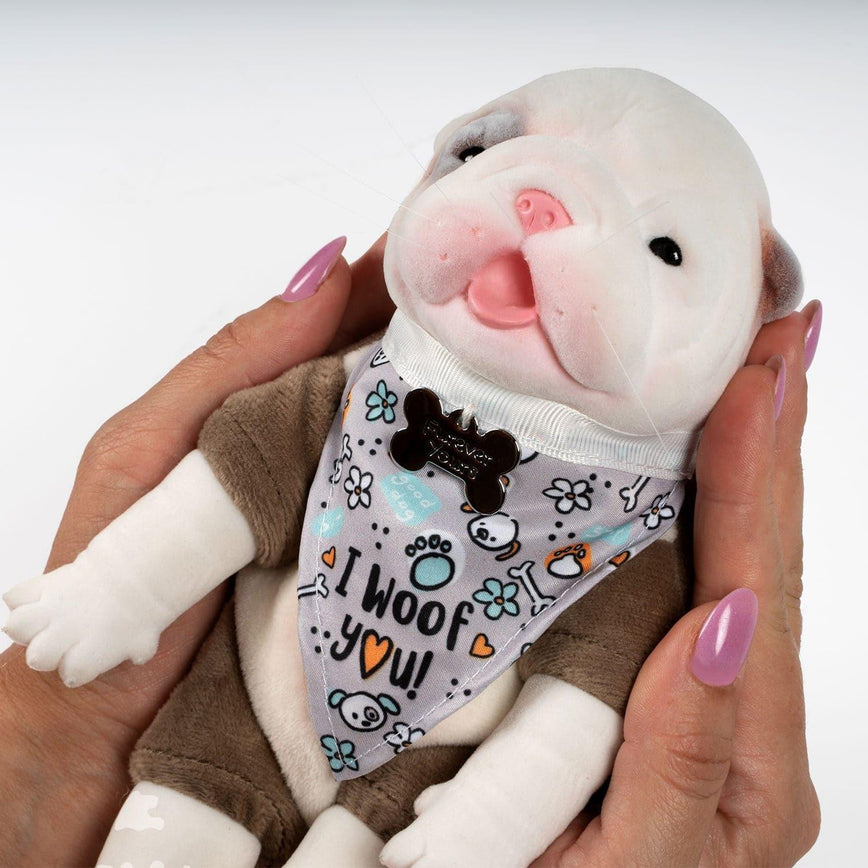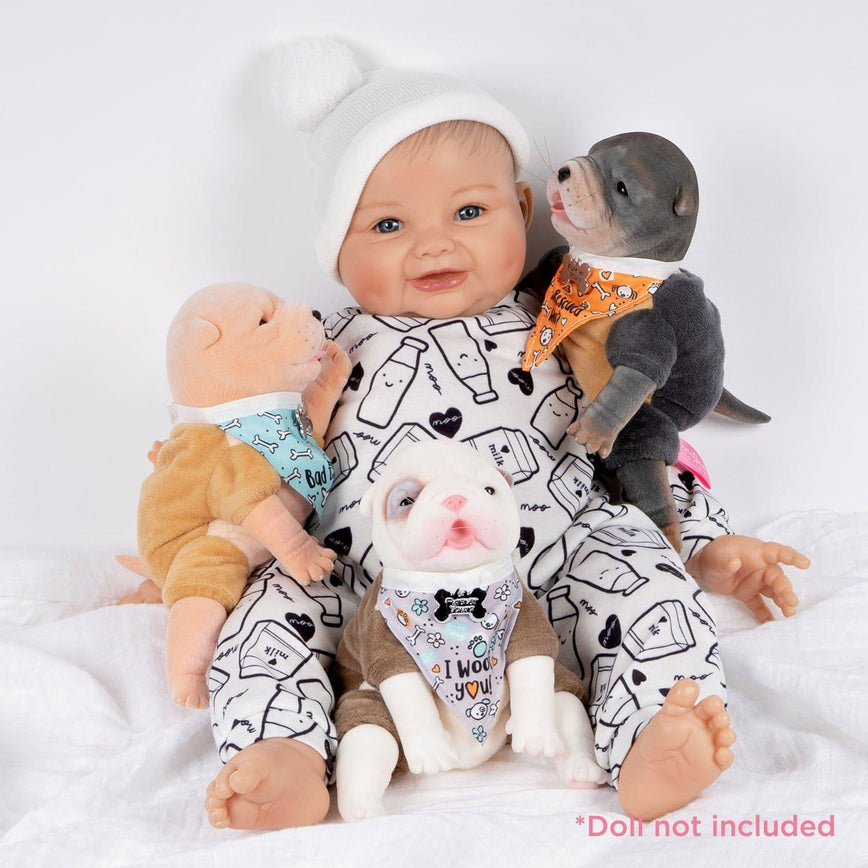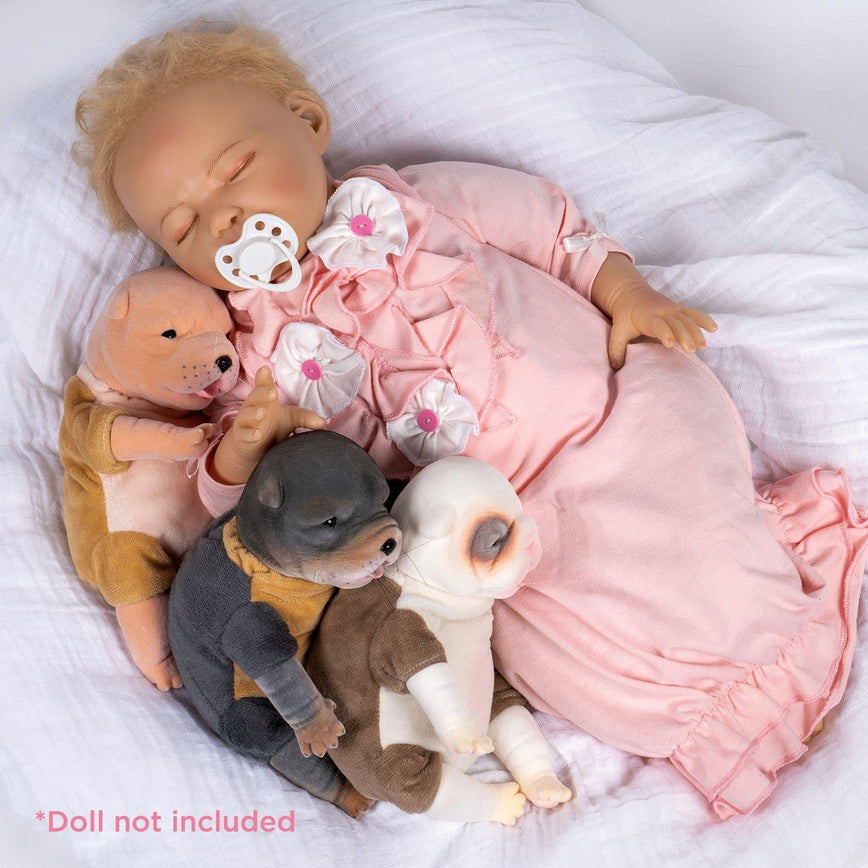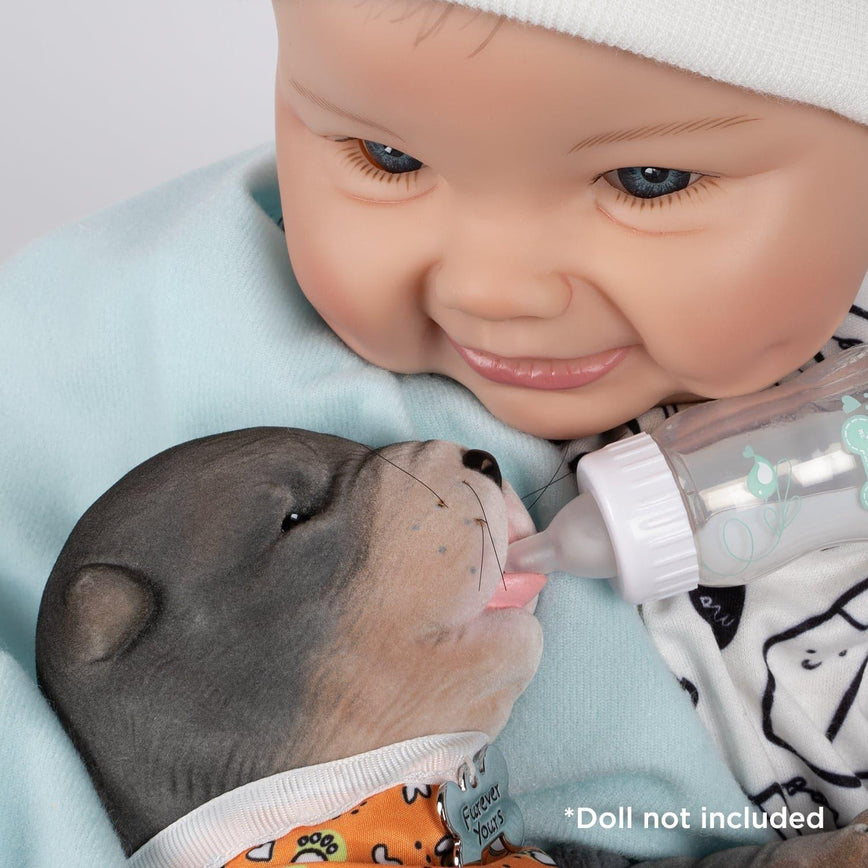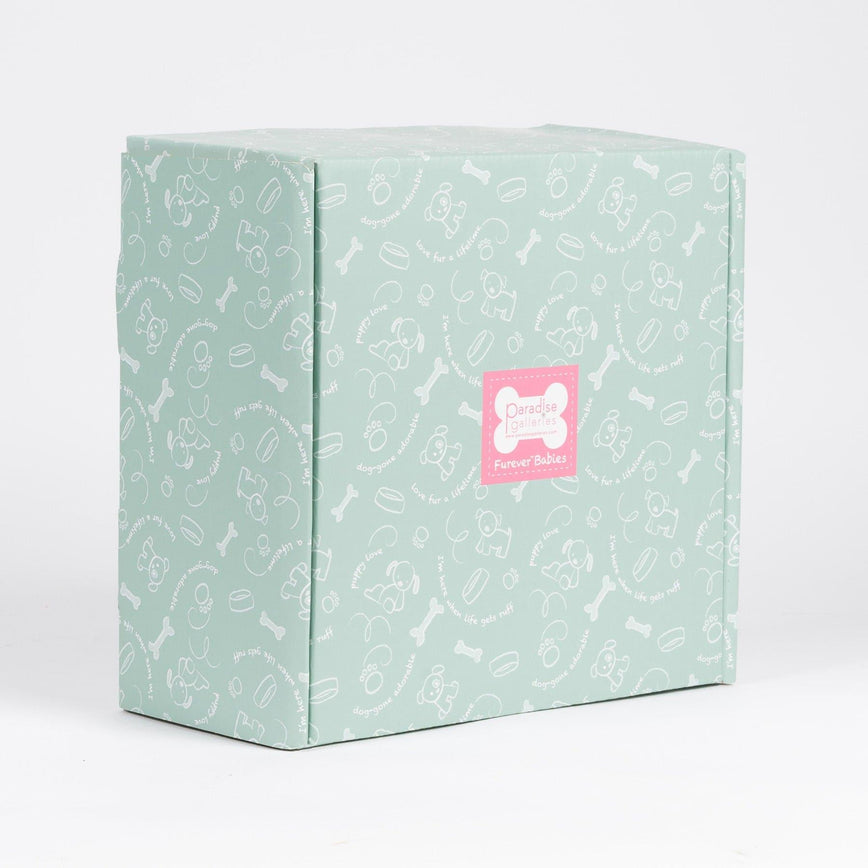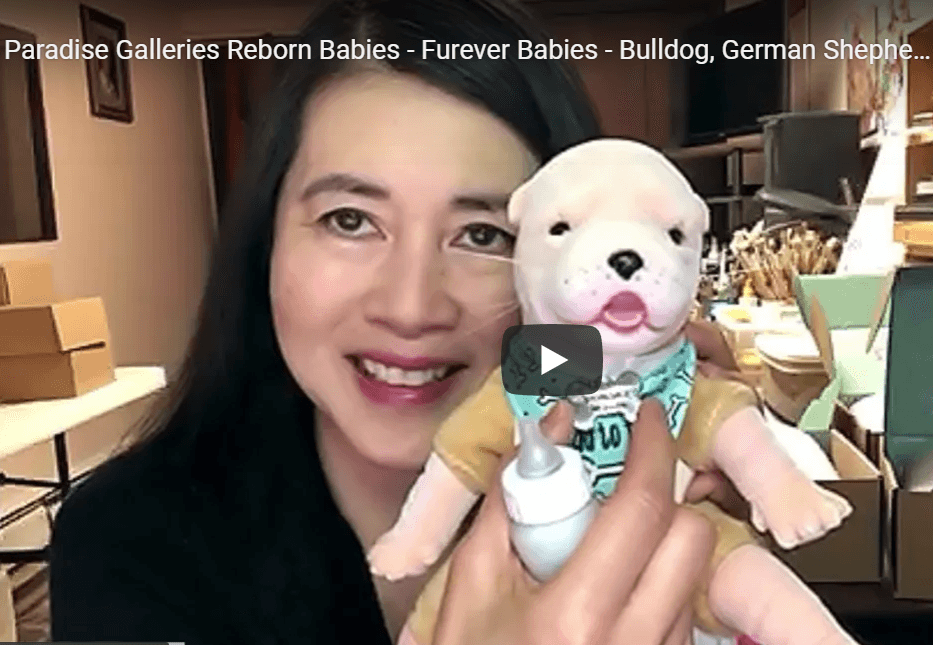 " width="100" height="100" loading="eager"/>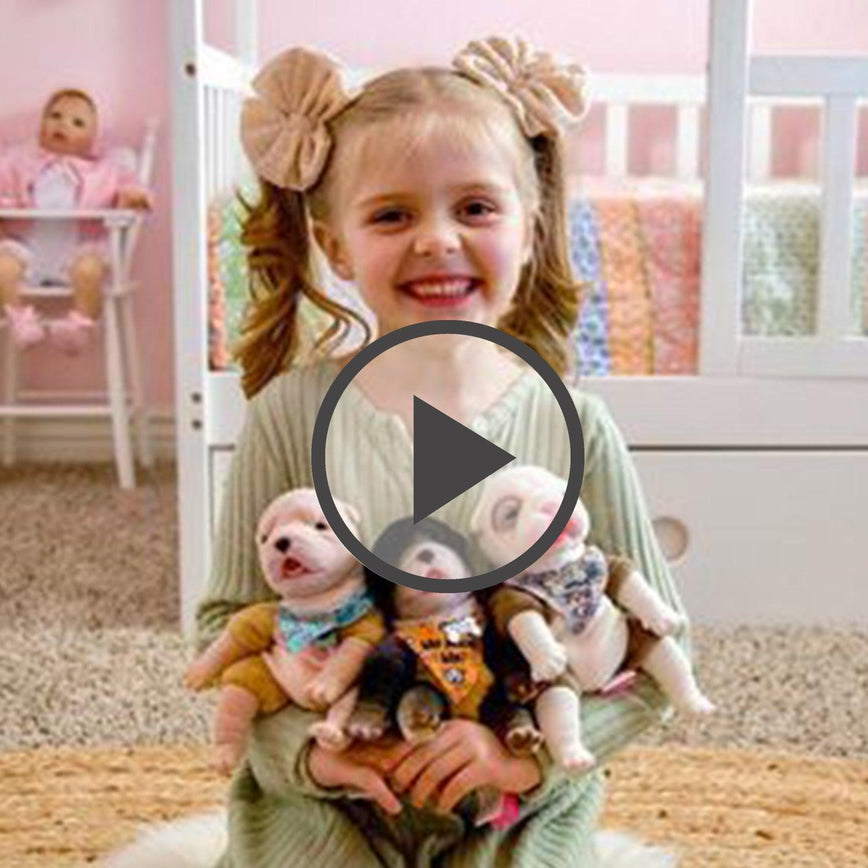 " width="100" height="100" loading="eager"/>
Furever Babies
Puppy Bulldog
At just 2 weeks old. Paradise Galleries' Furever™ Babies Bulldog will be your puppy love! He may look tough and fierce, but he's friendly, curious, and very loving to his cherished family.
Shop Puppy Bulldog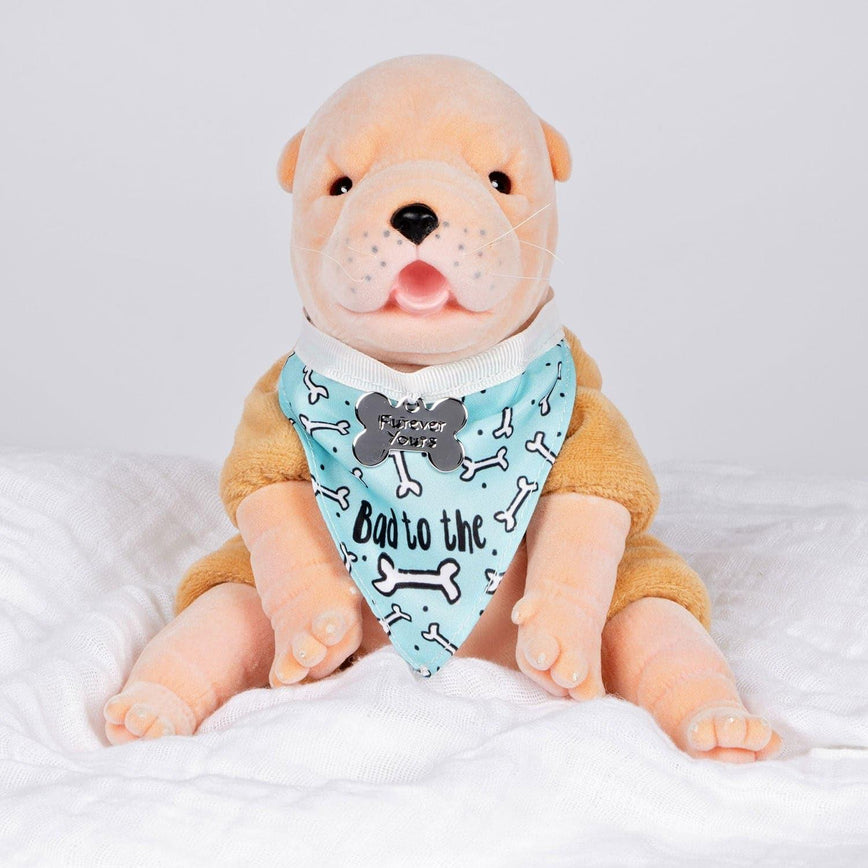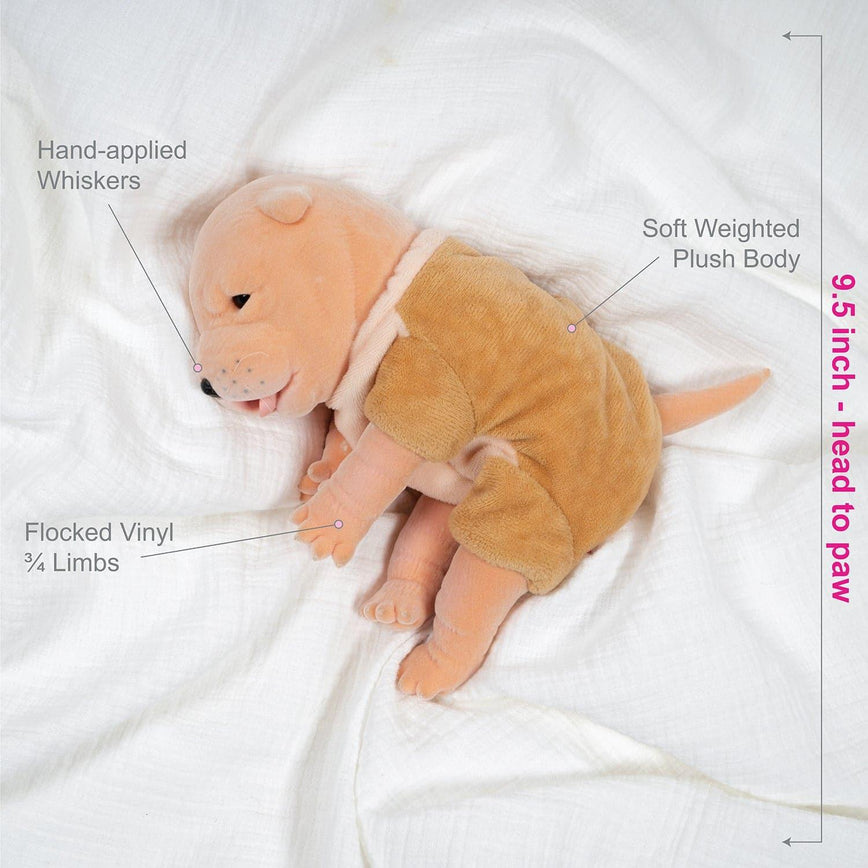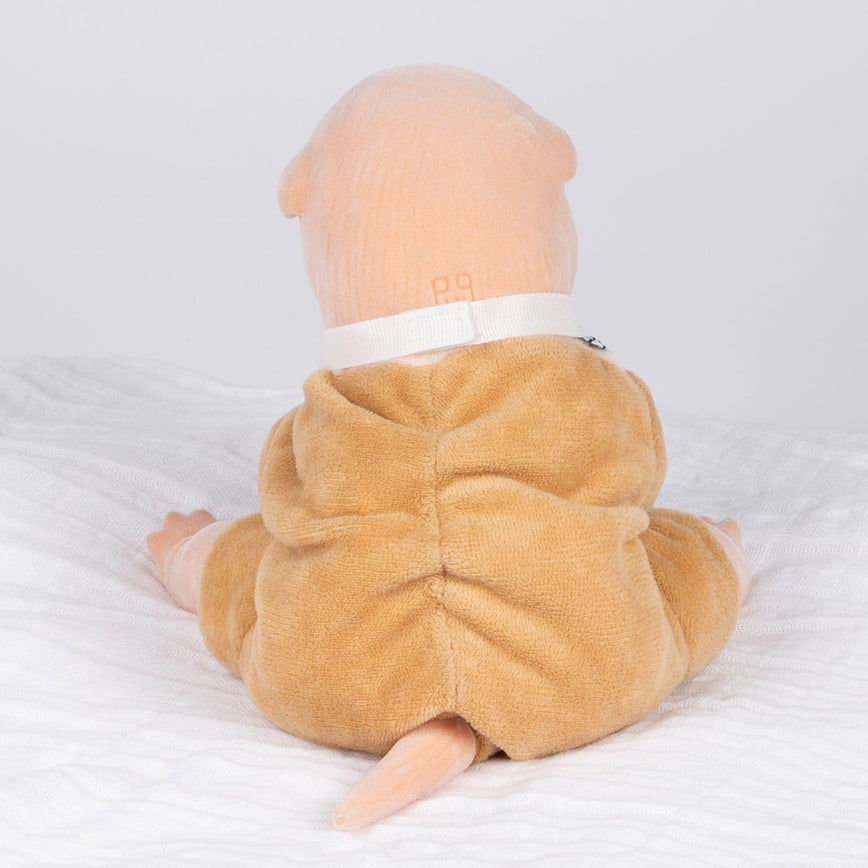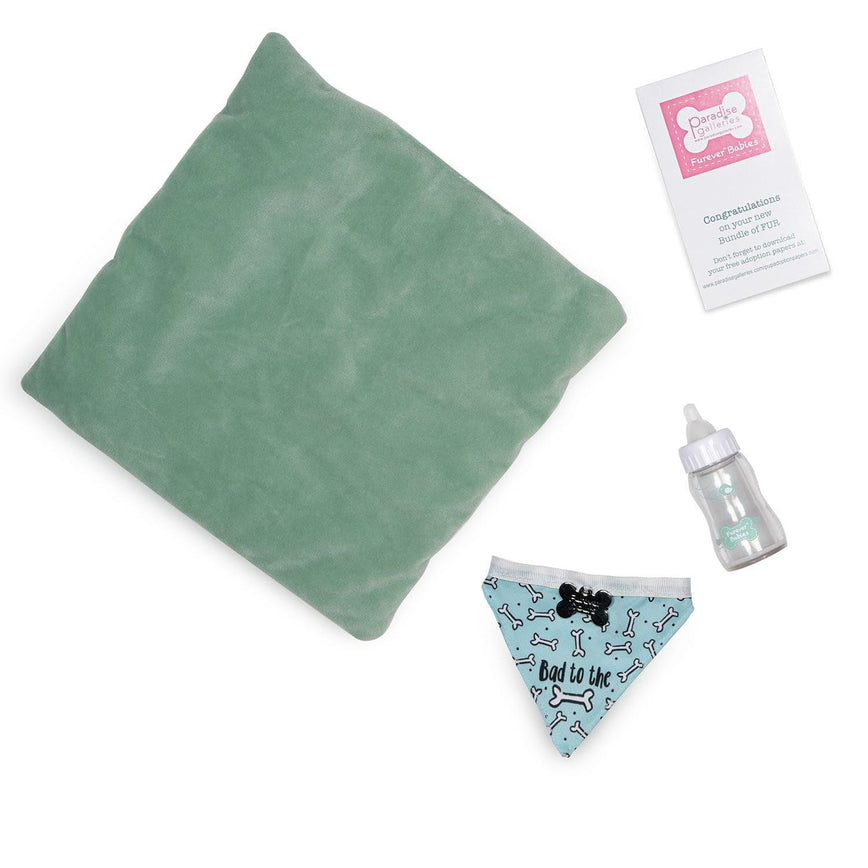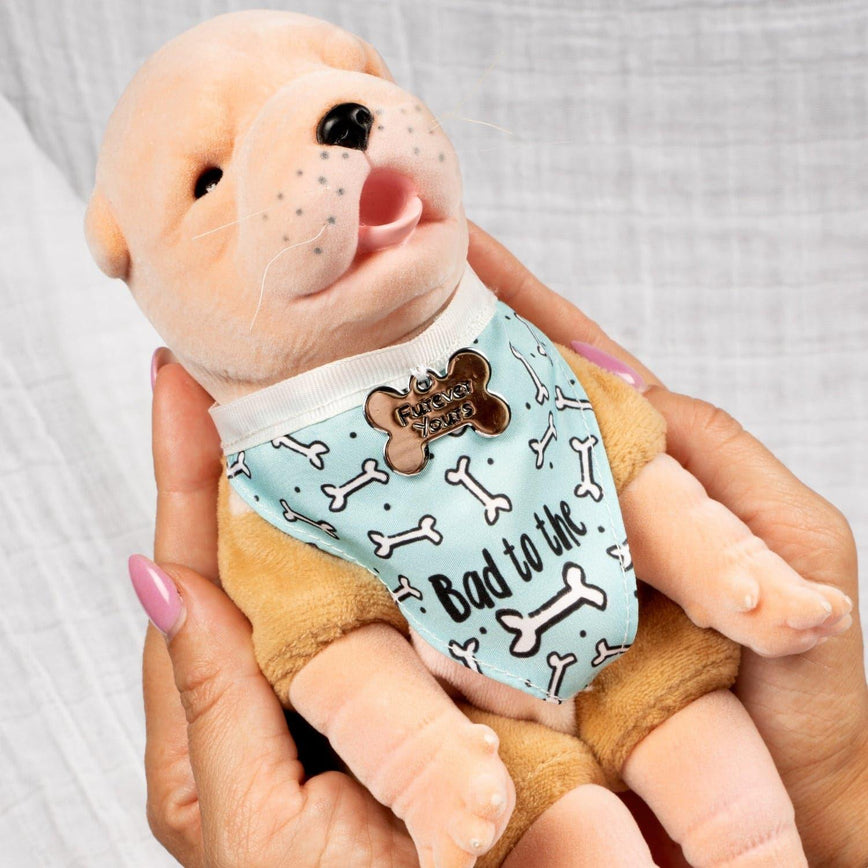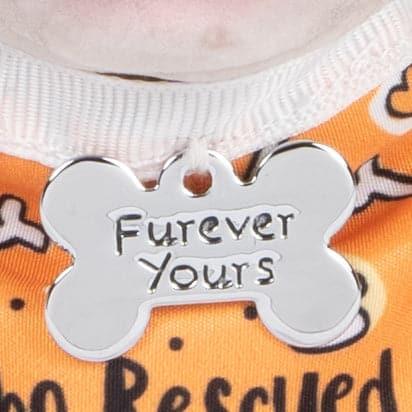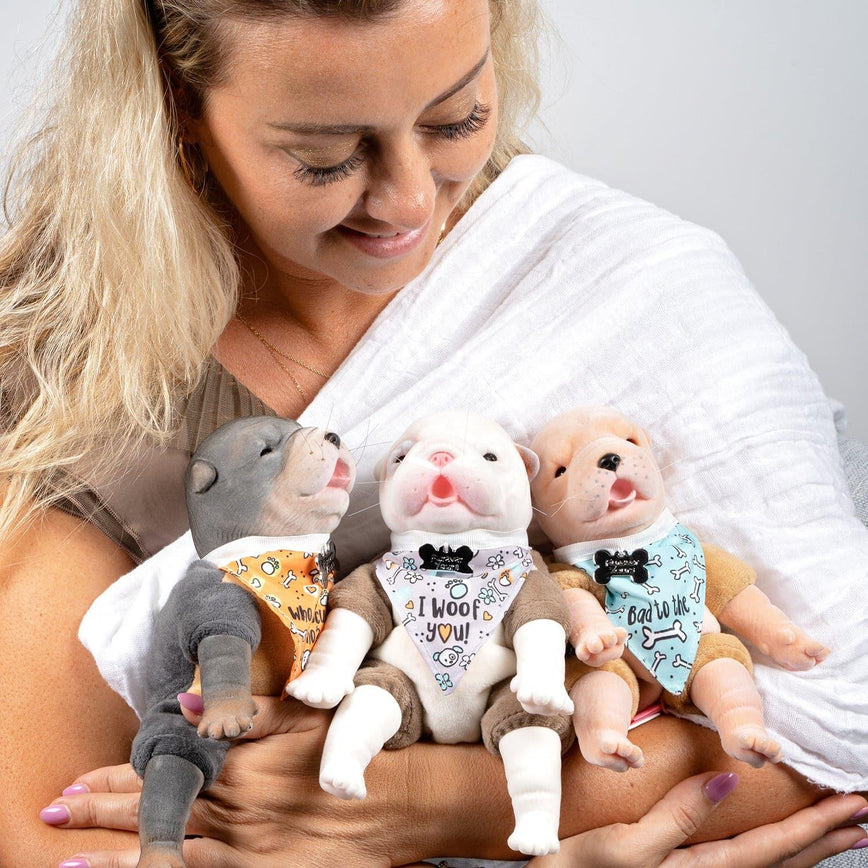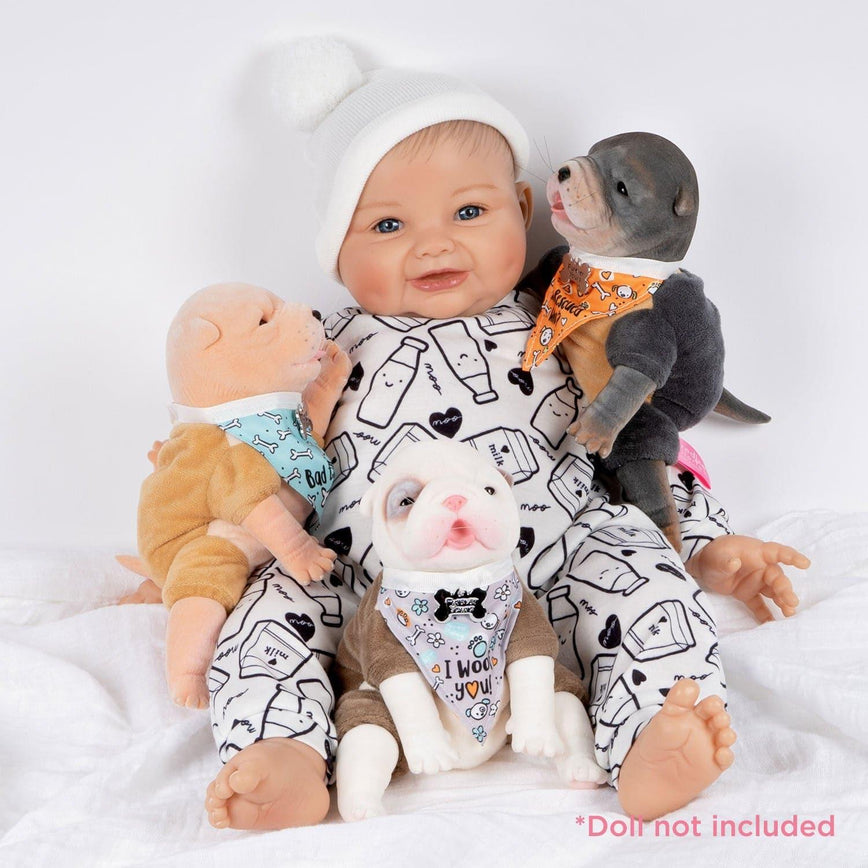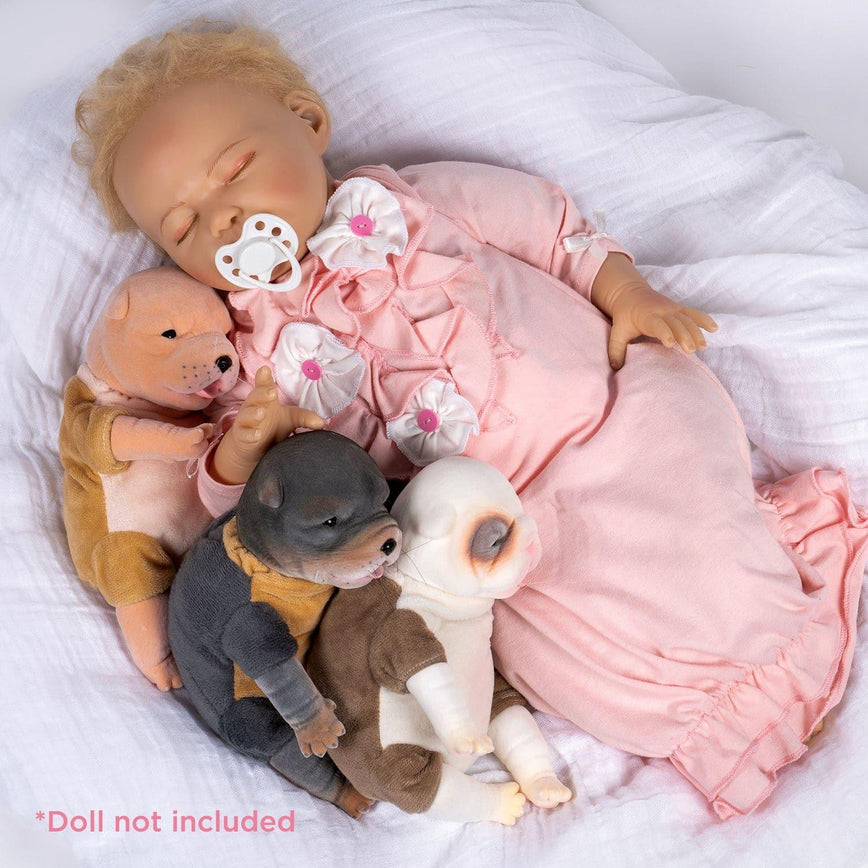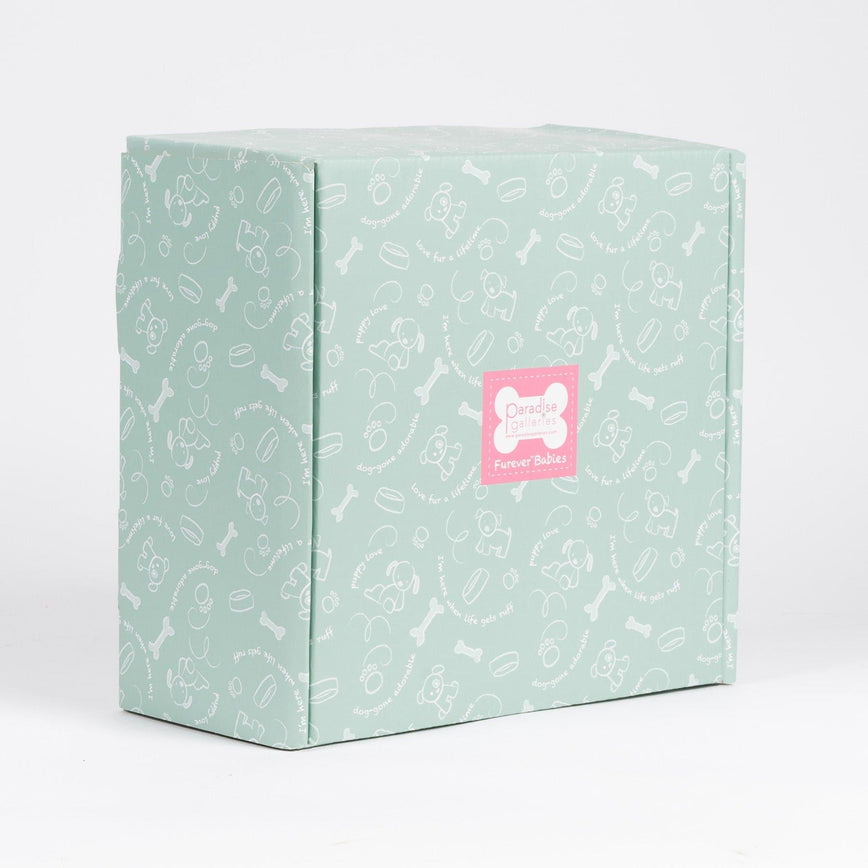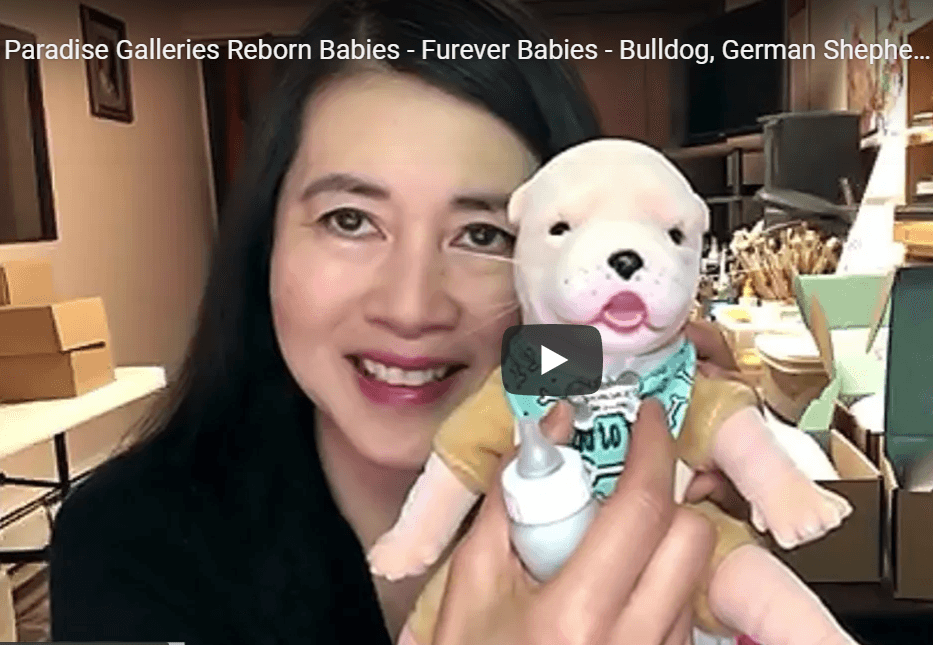 "/>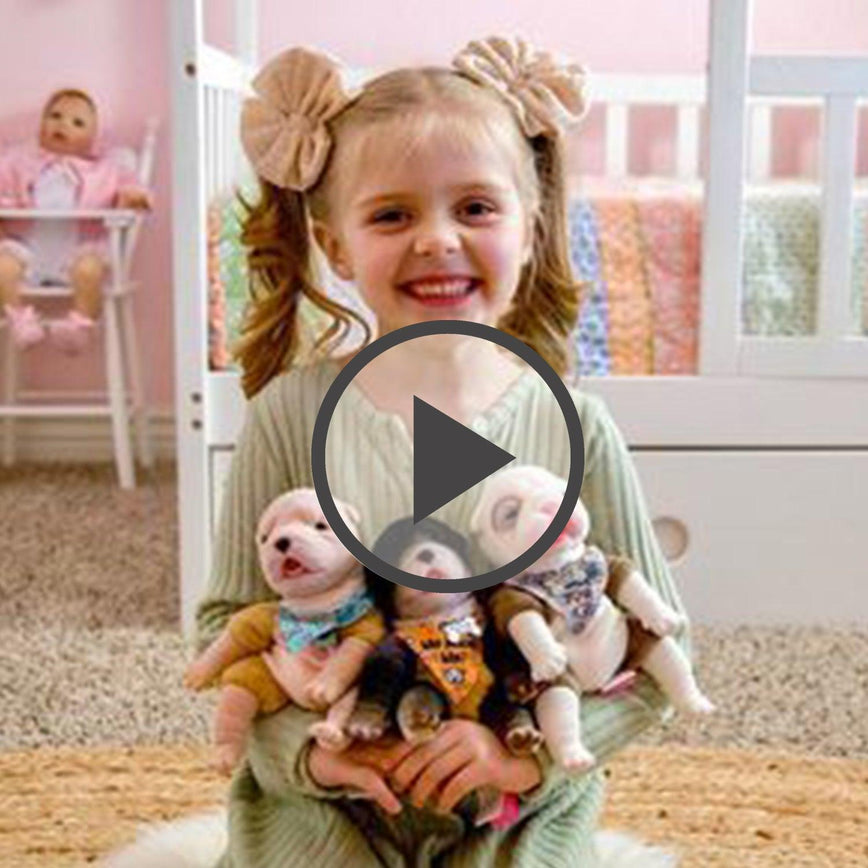 "/>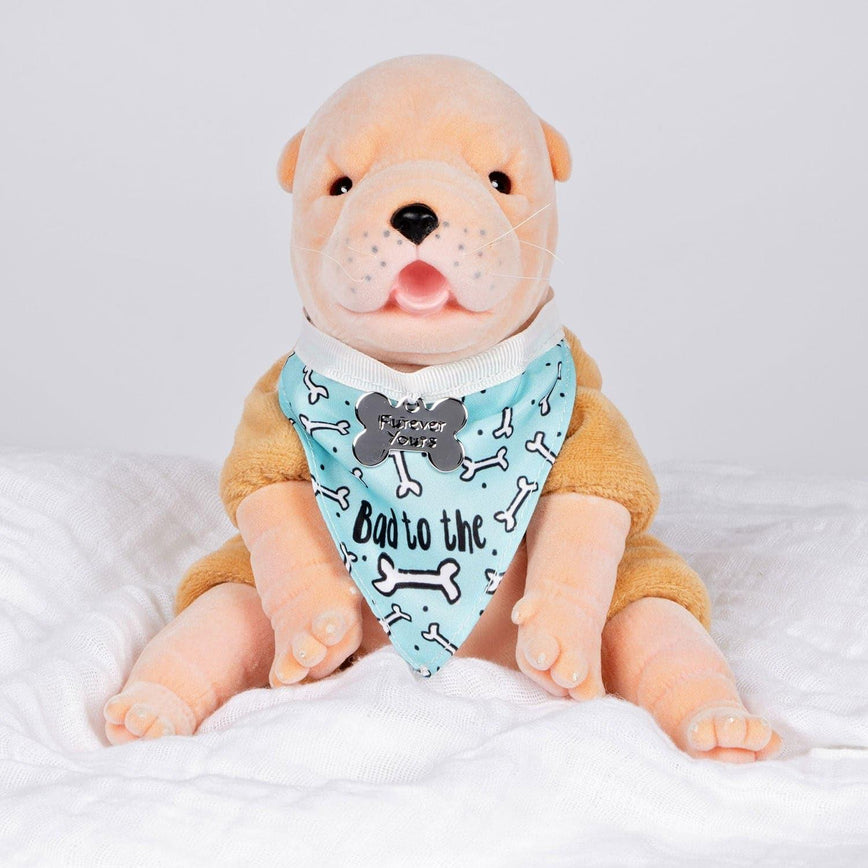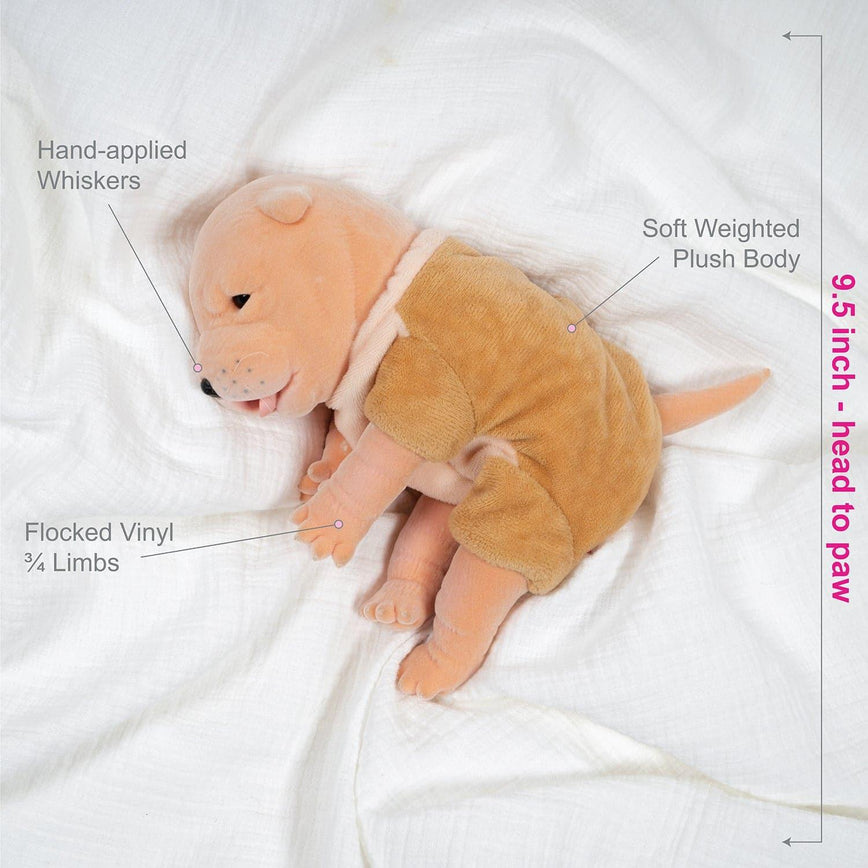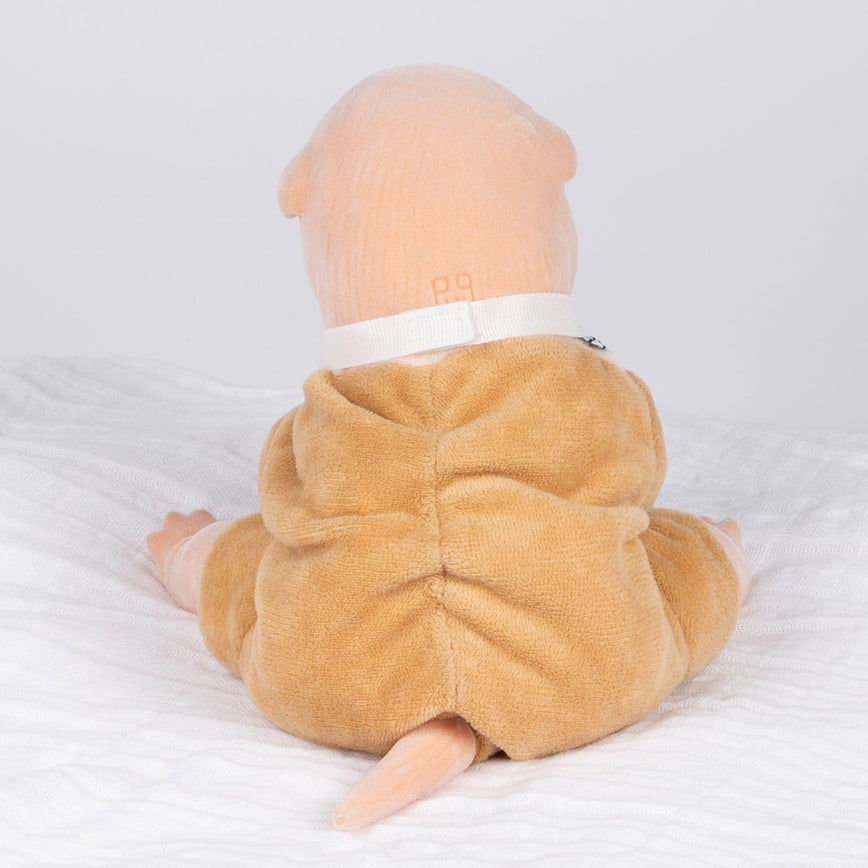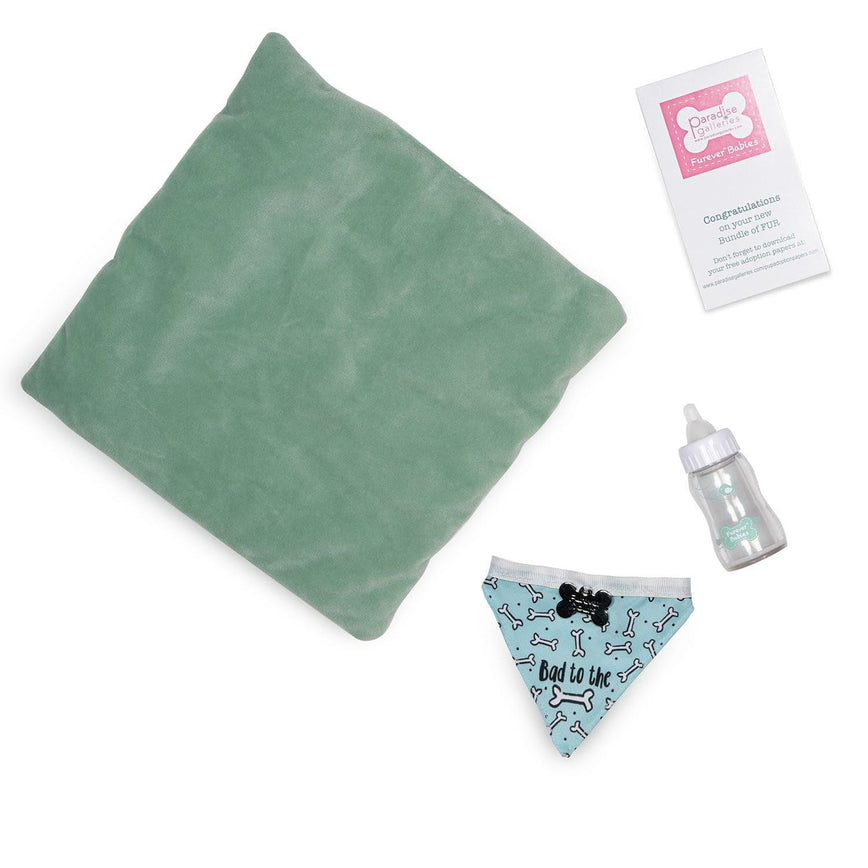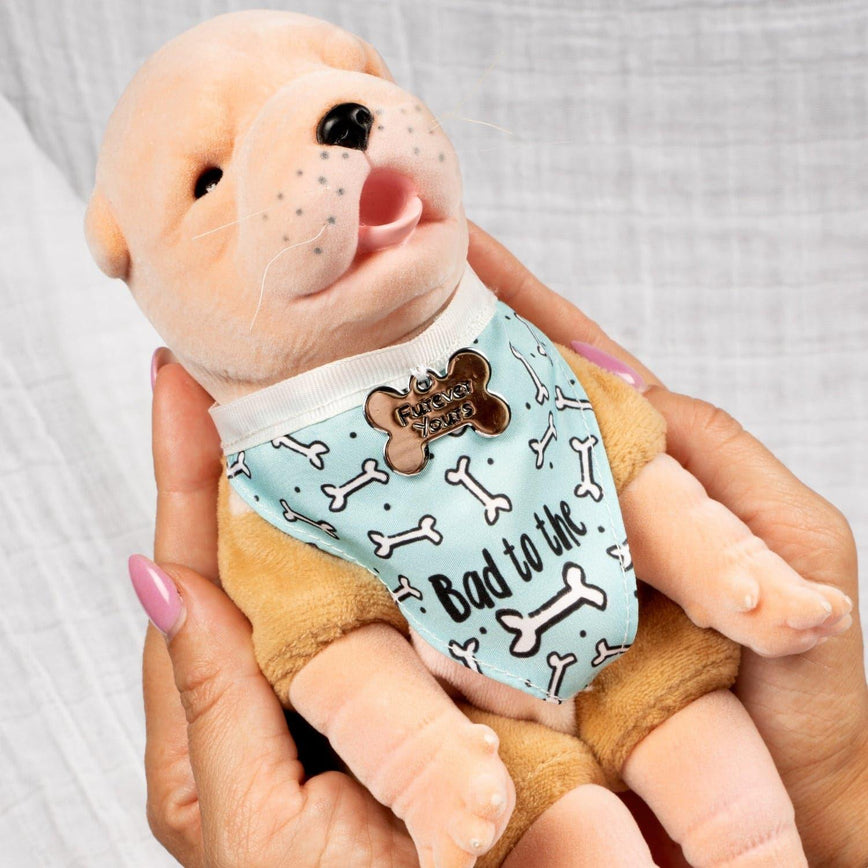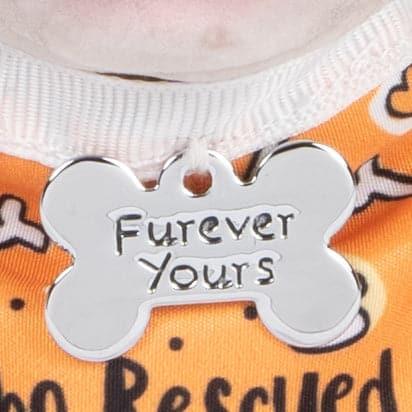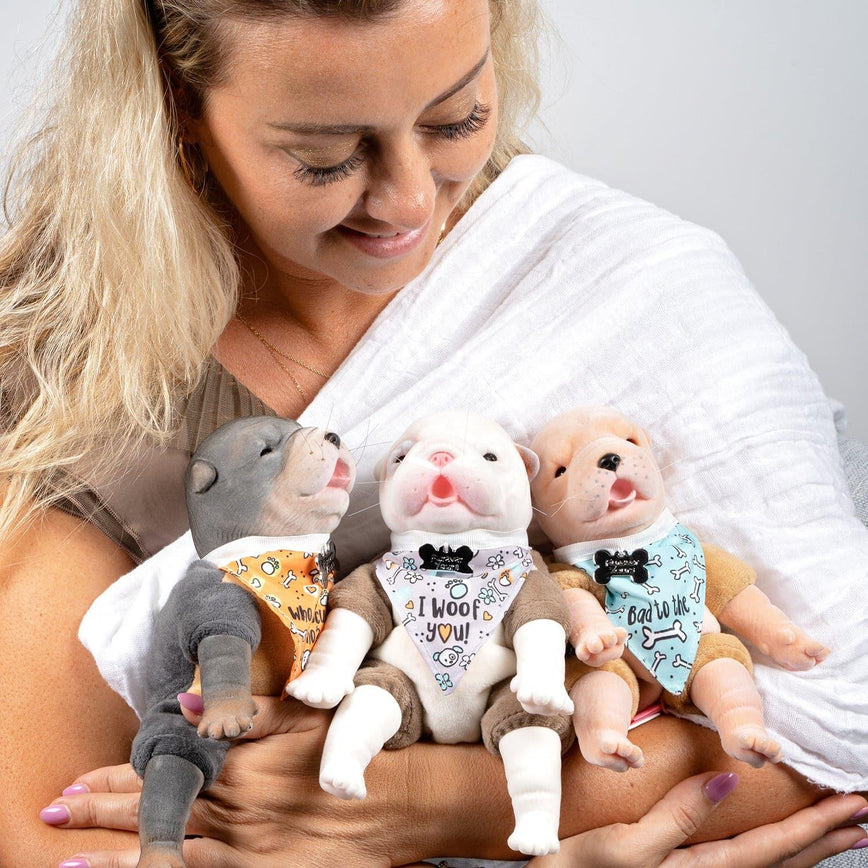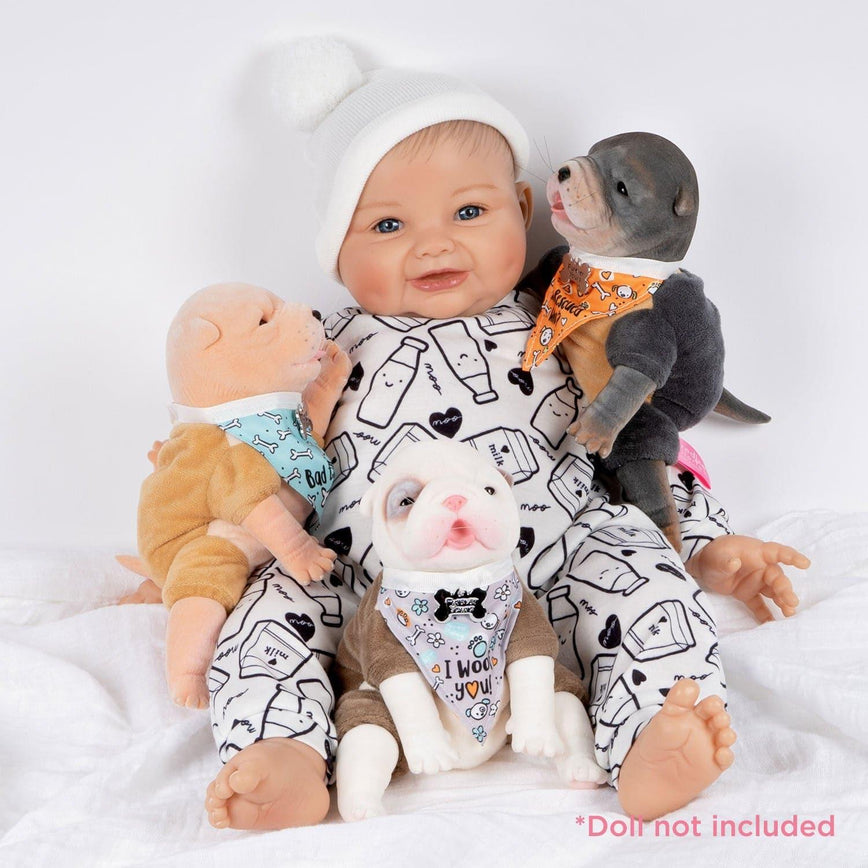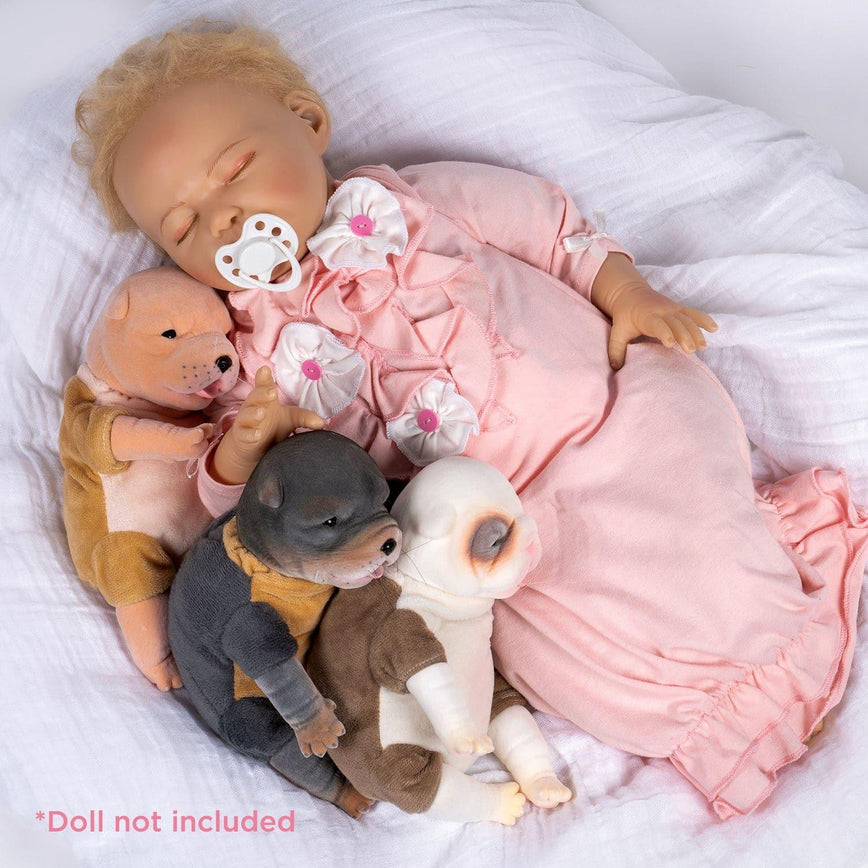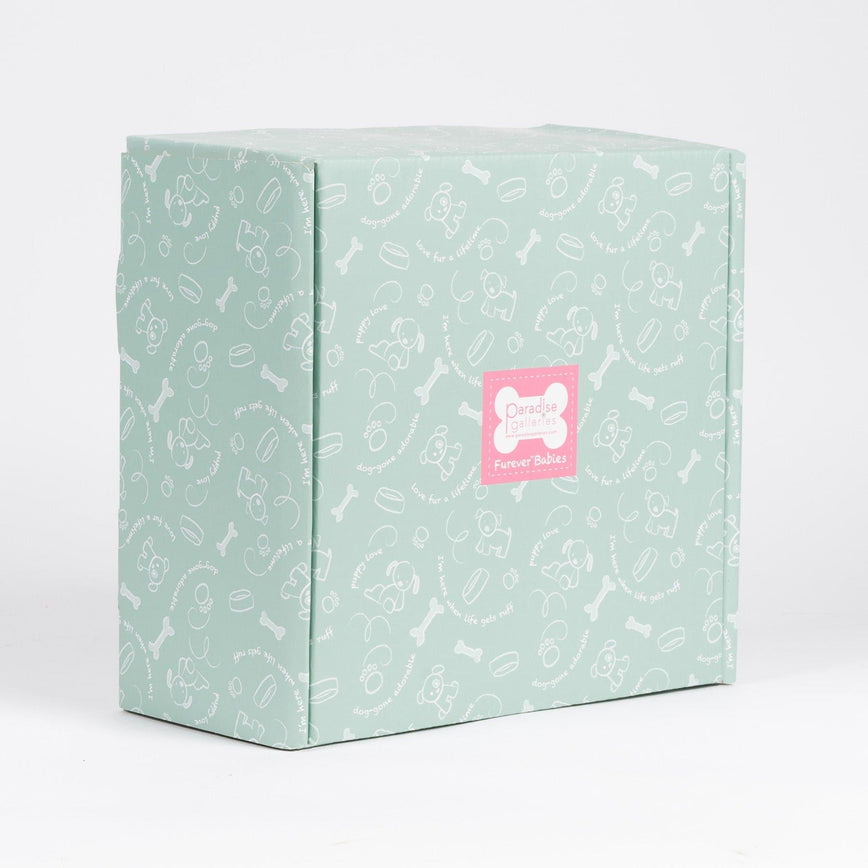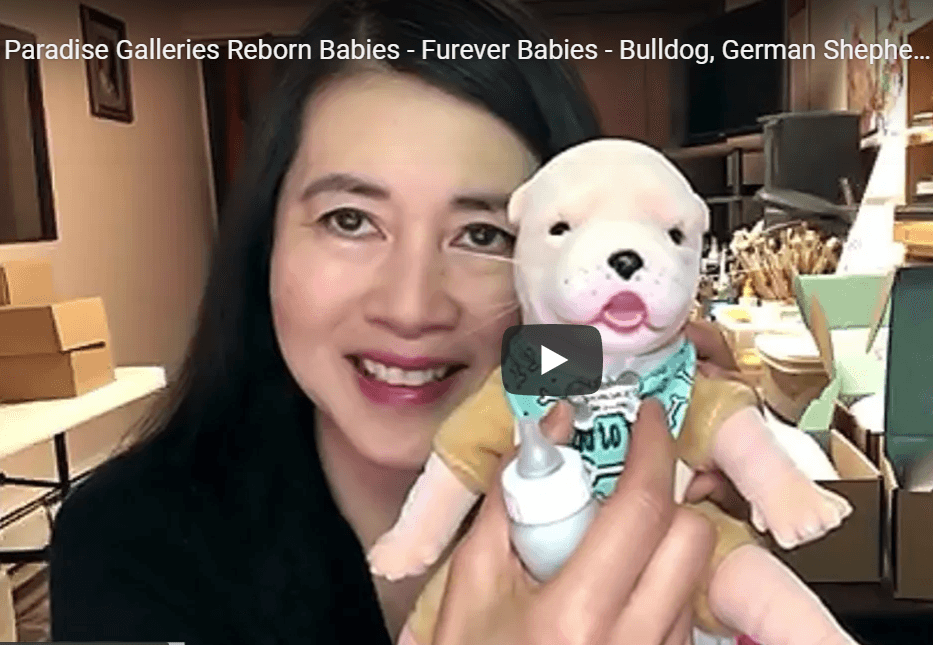 " width="100" height="100" loading="eager"/>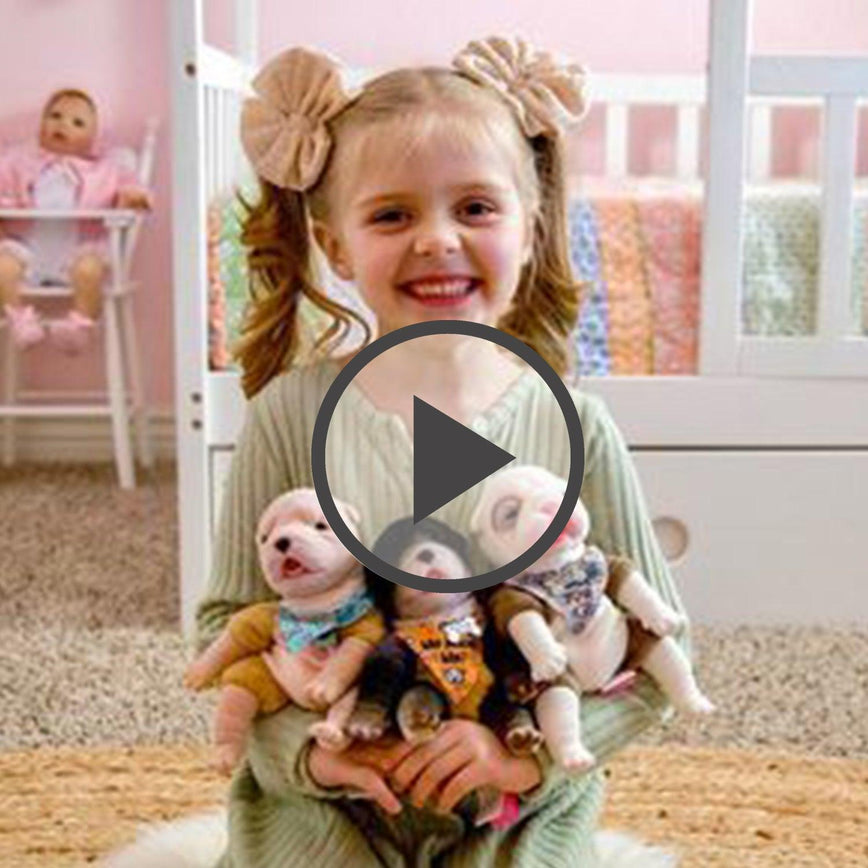 " width="100" height="100" loading="eager"/>
Furever Babies
Golden Retriever
With fun and animated personality, Paradise Galleries' Furever™ Babies Golden Retriever is just 2 weeks old and enjoys romping around, chewing sticks, and playing fetch.
Shop Puppy Golden Retriever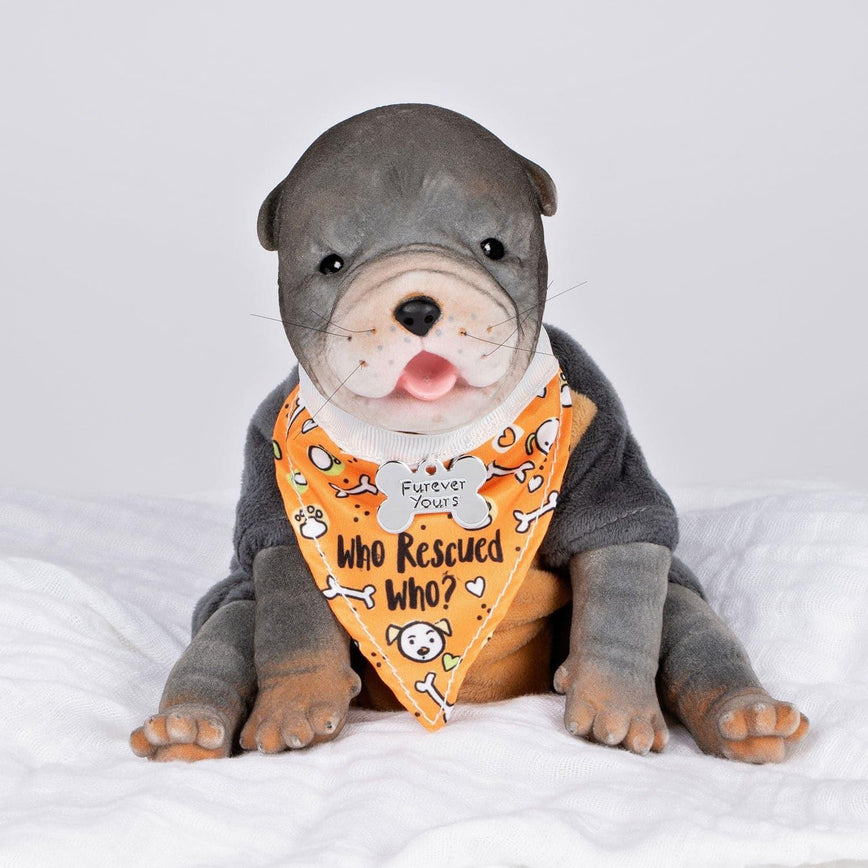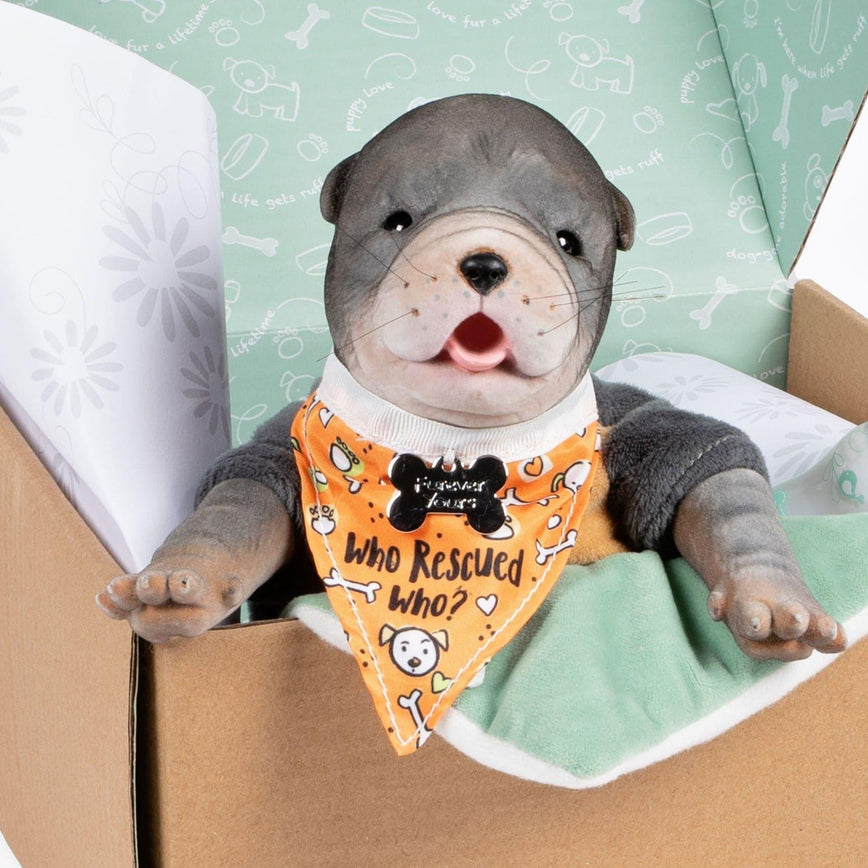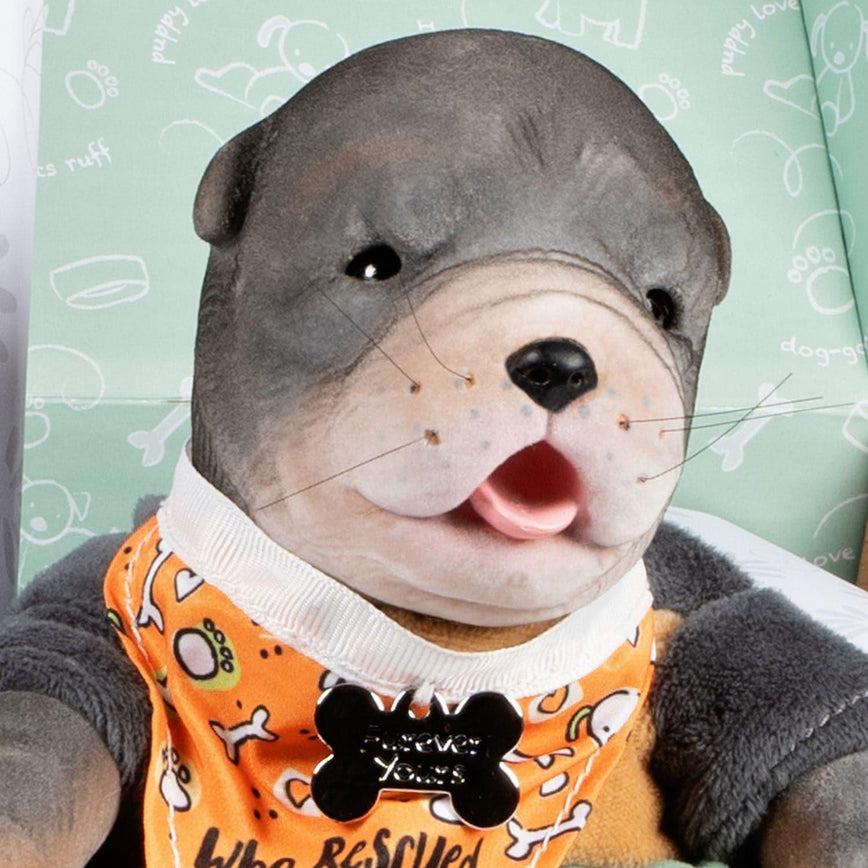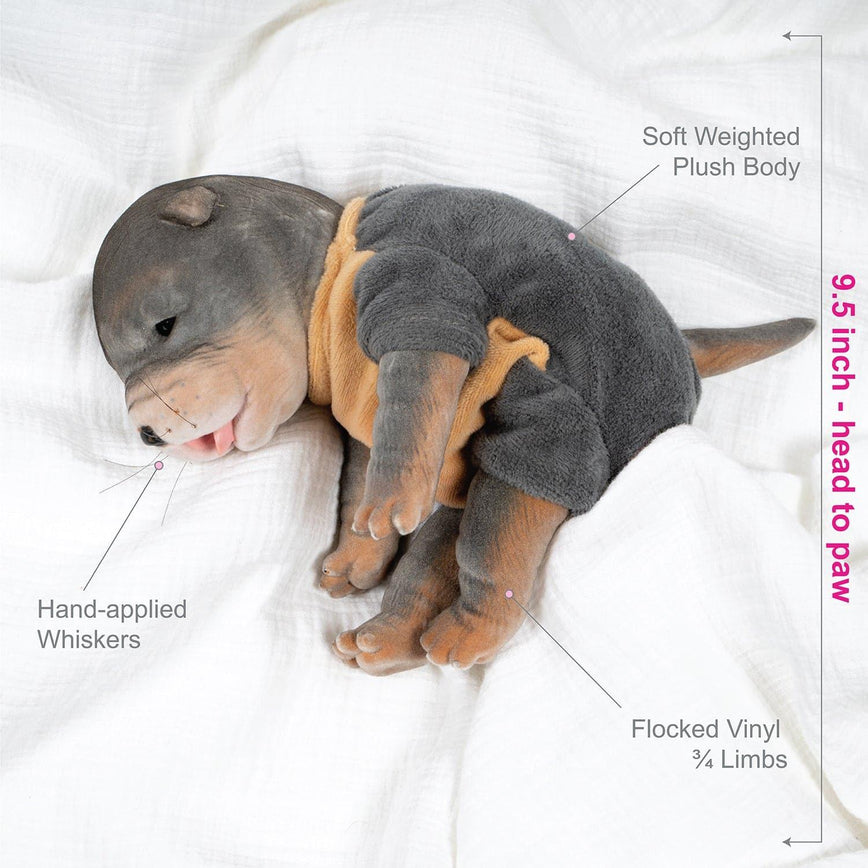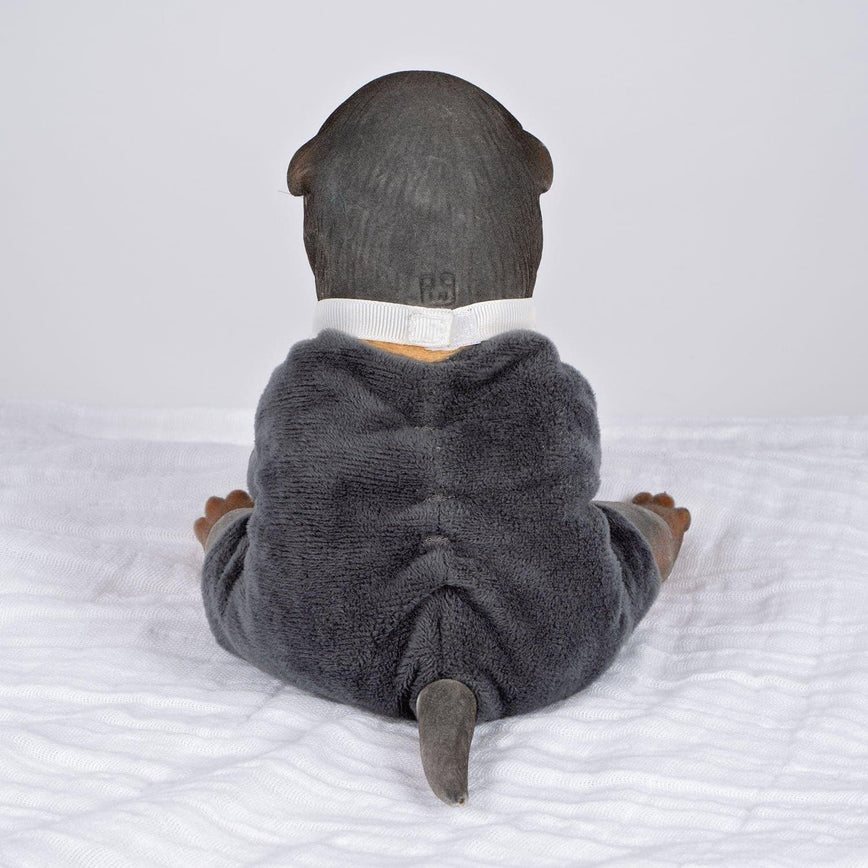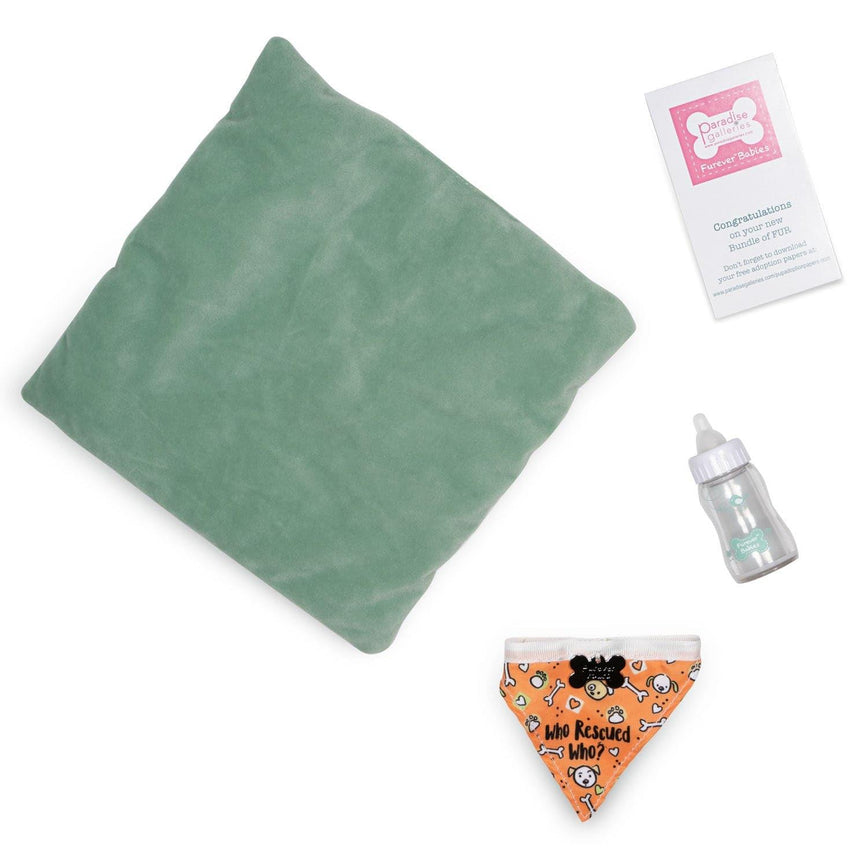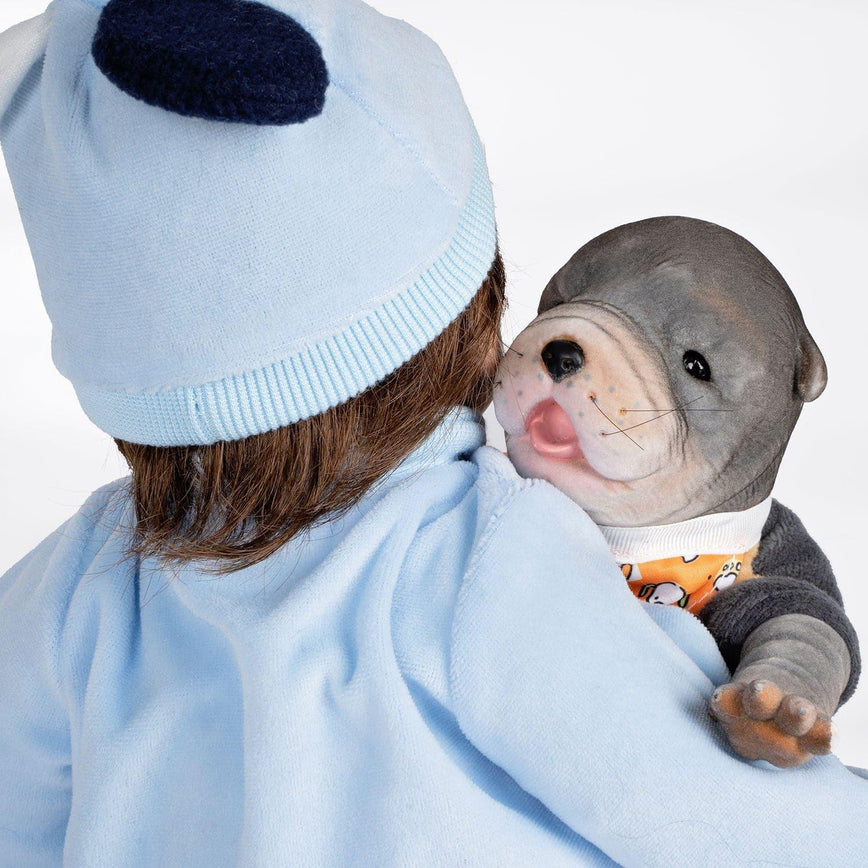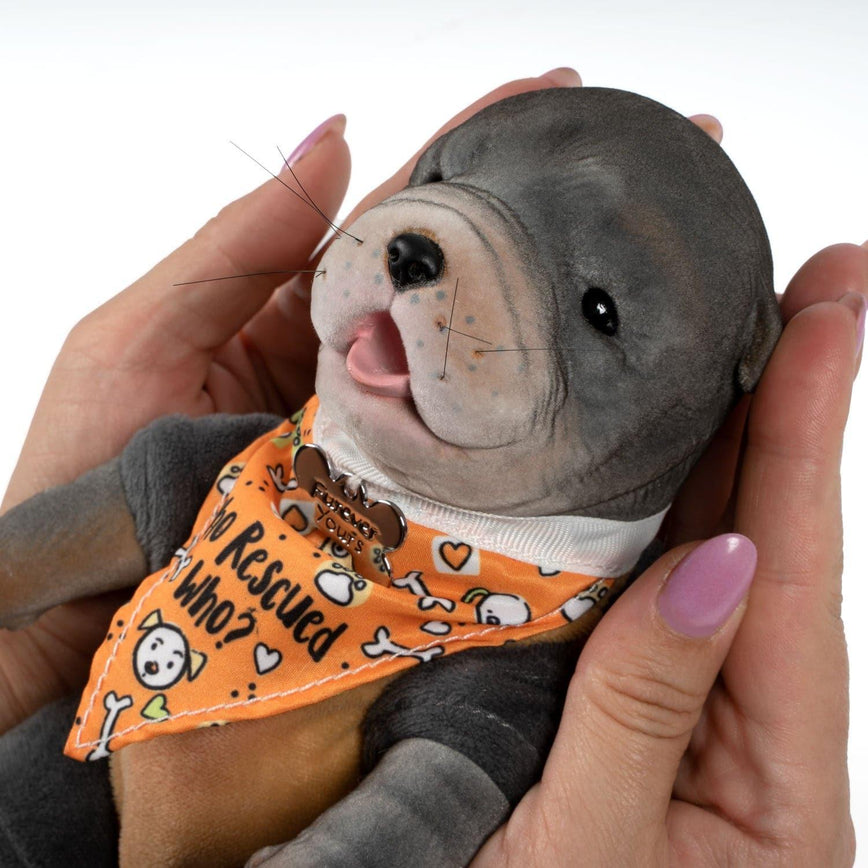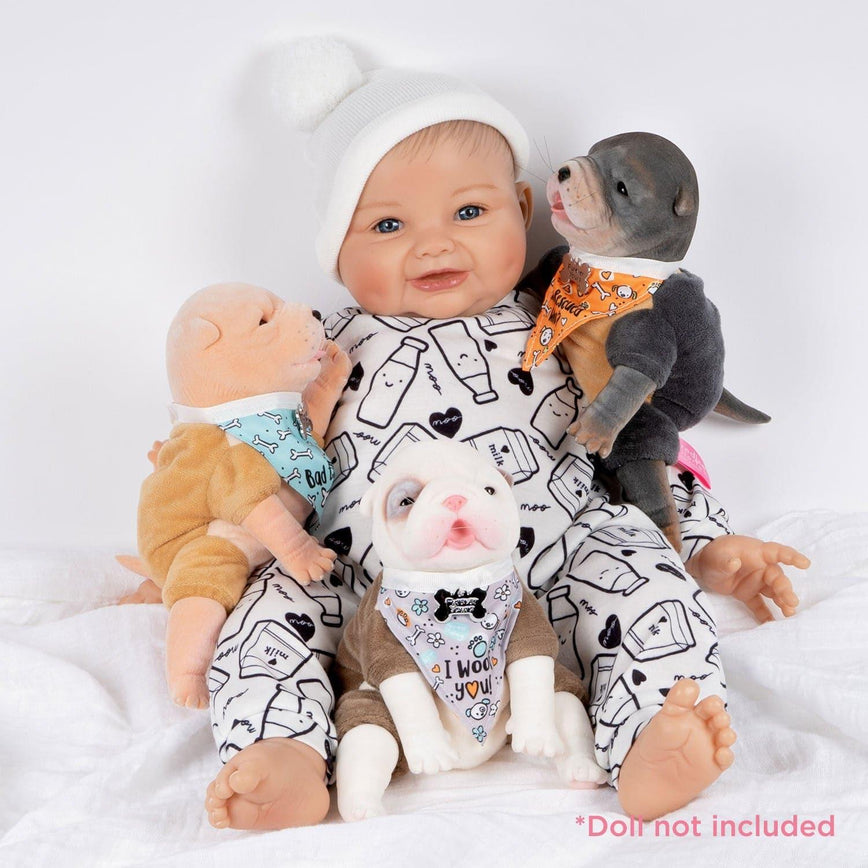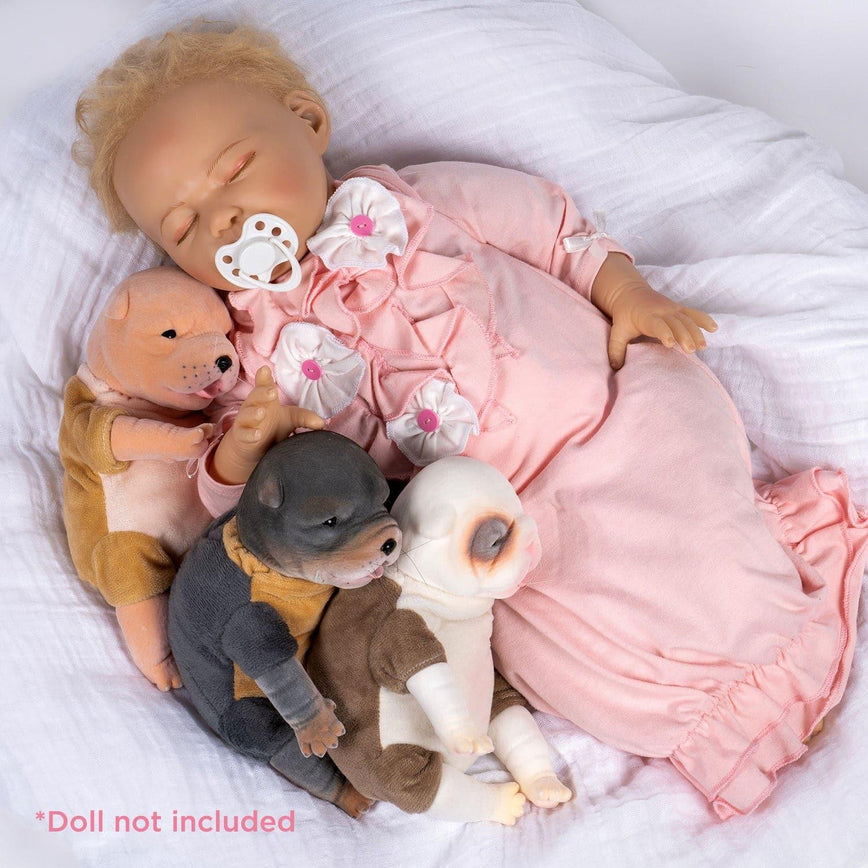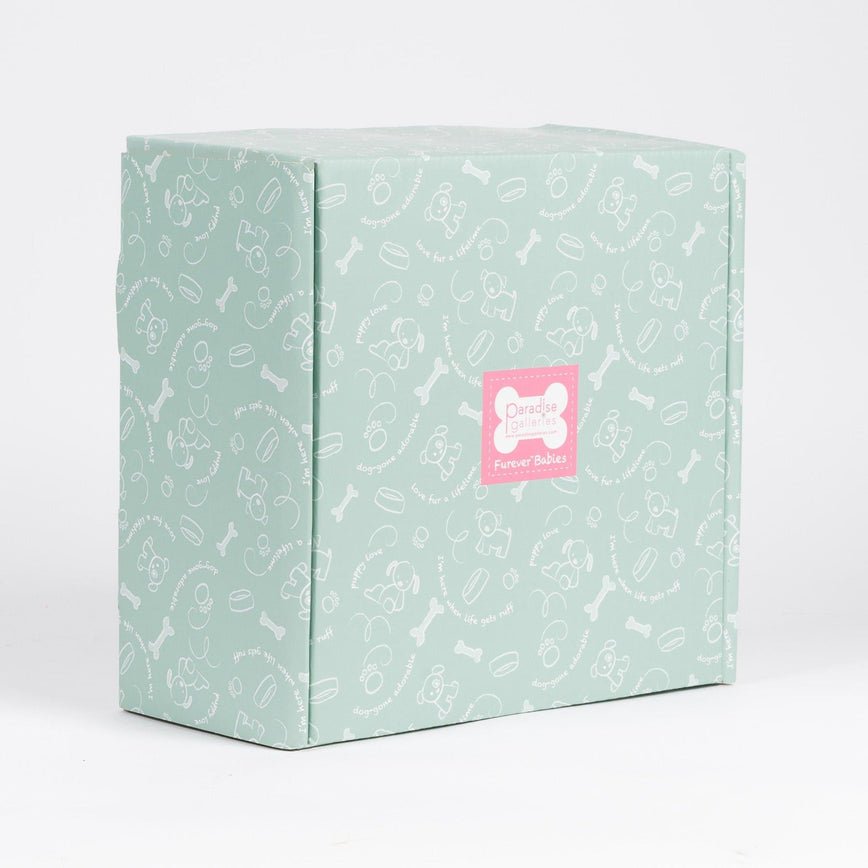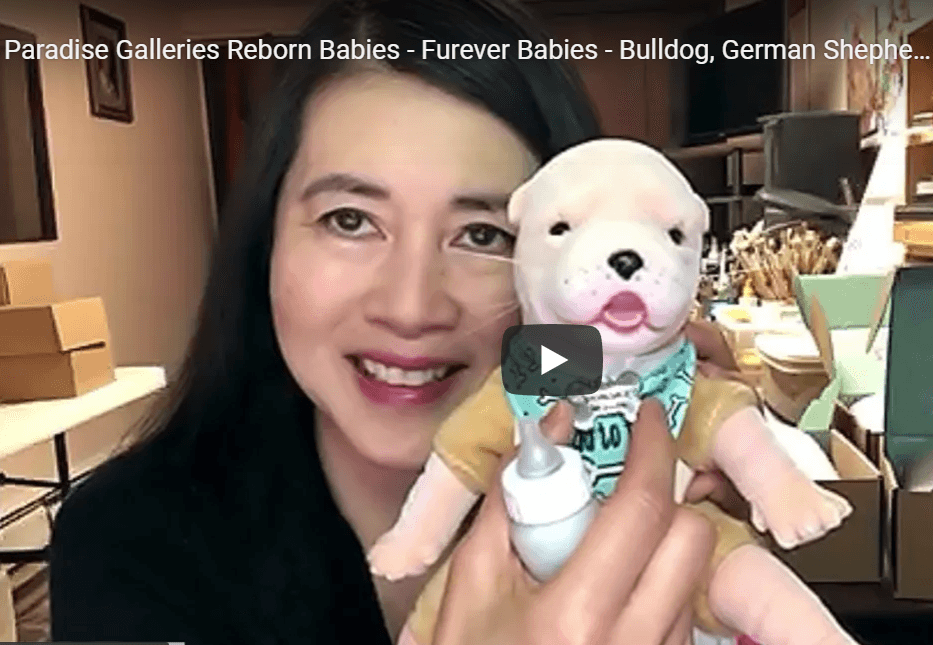 "/>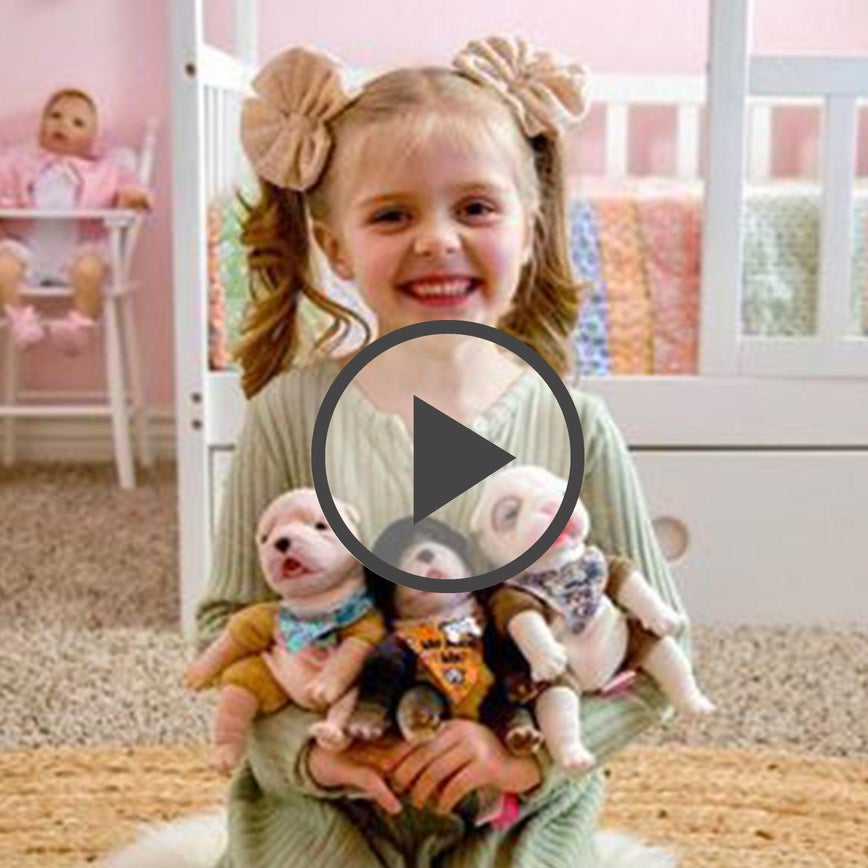 "/>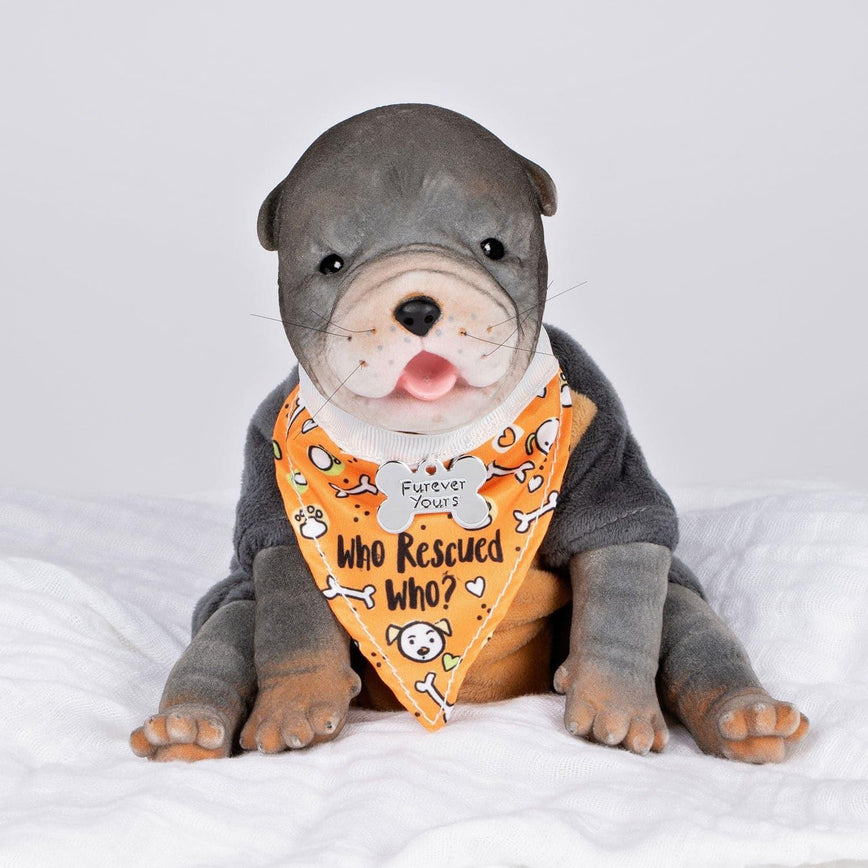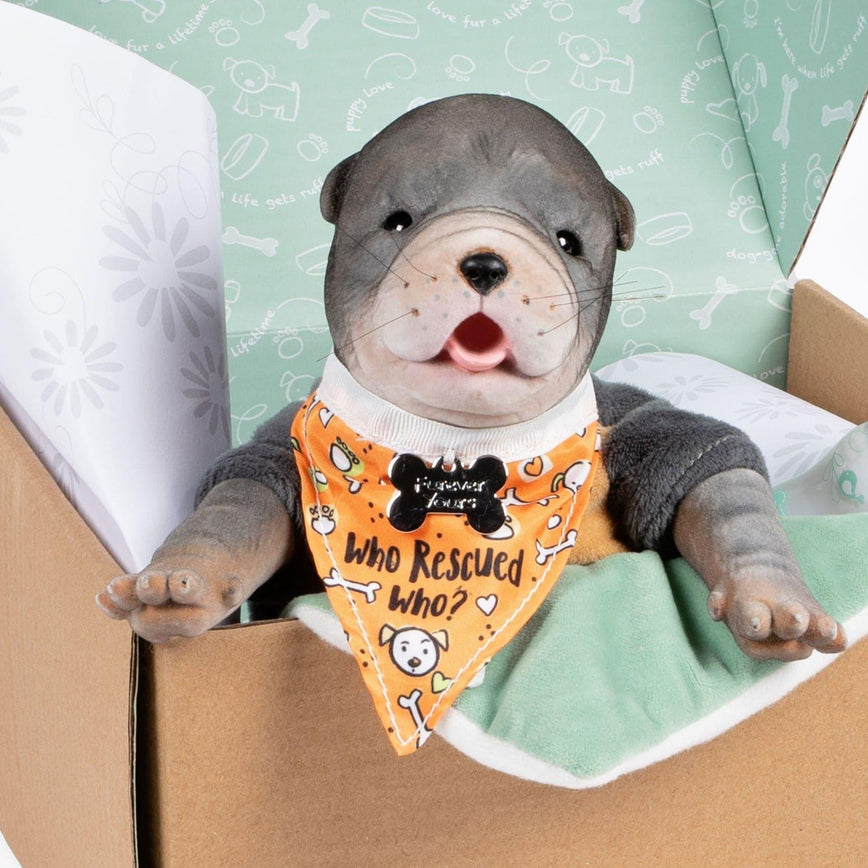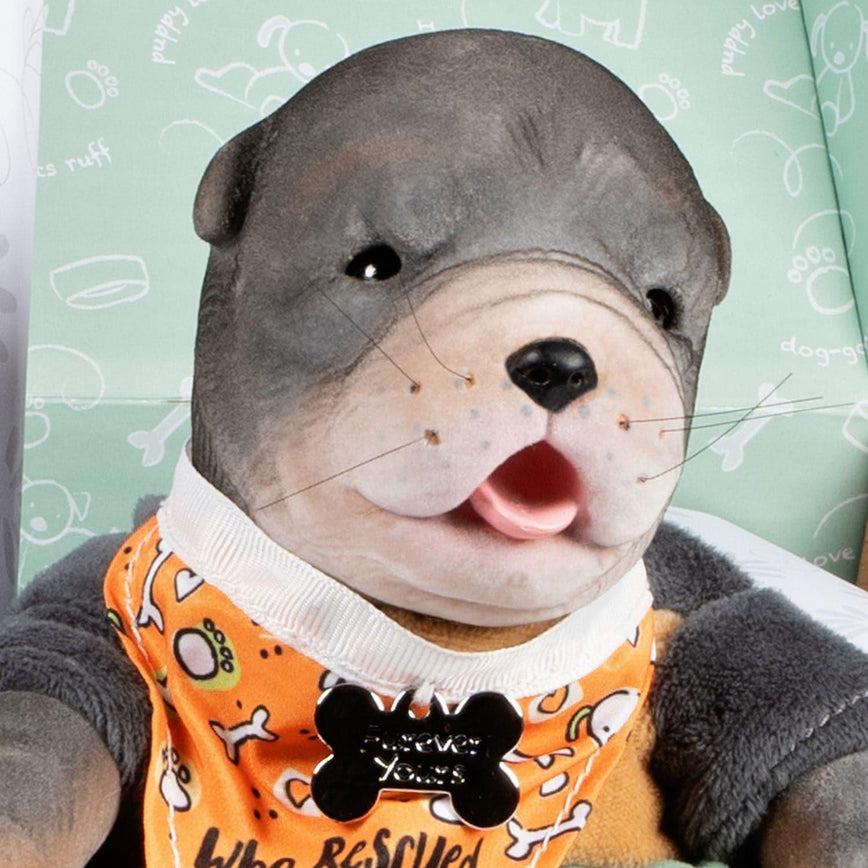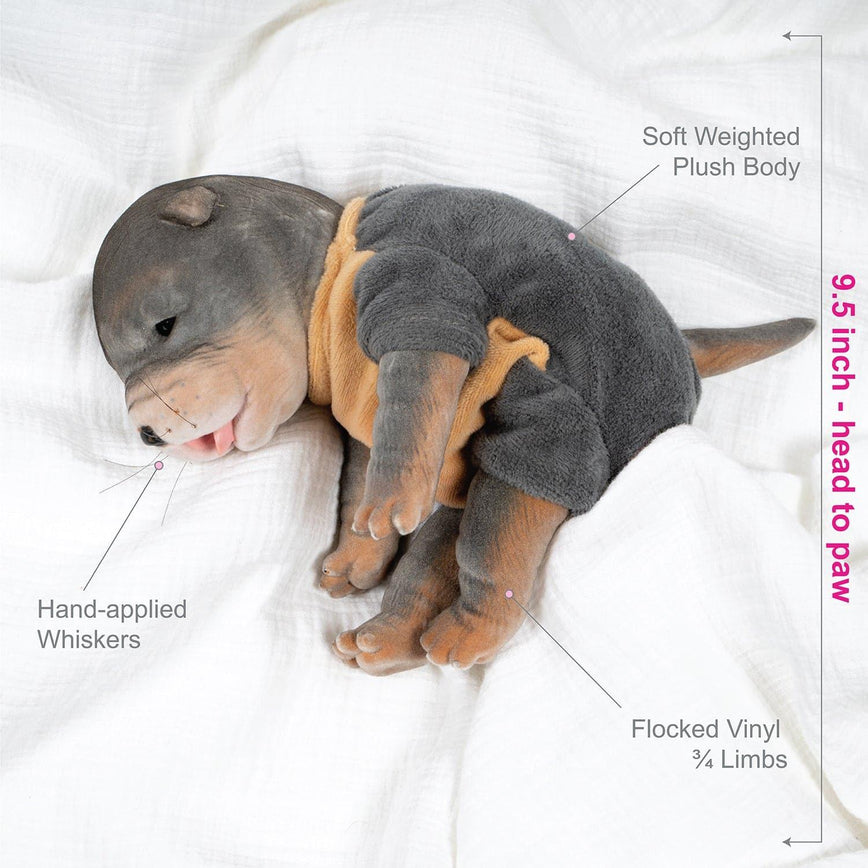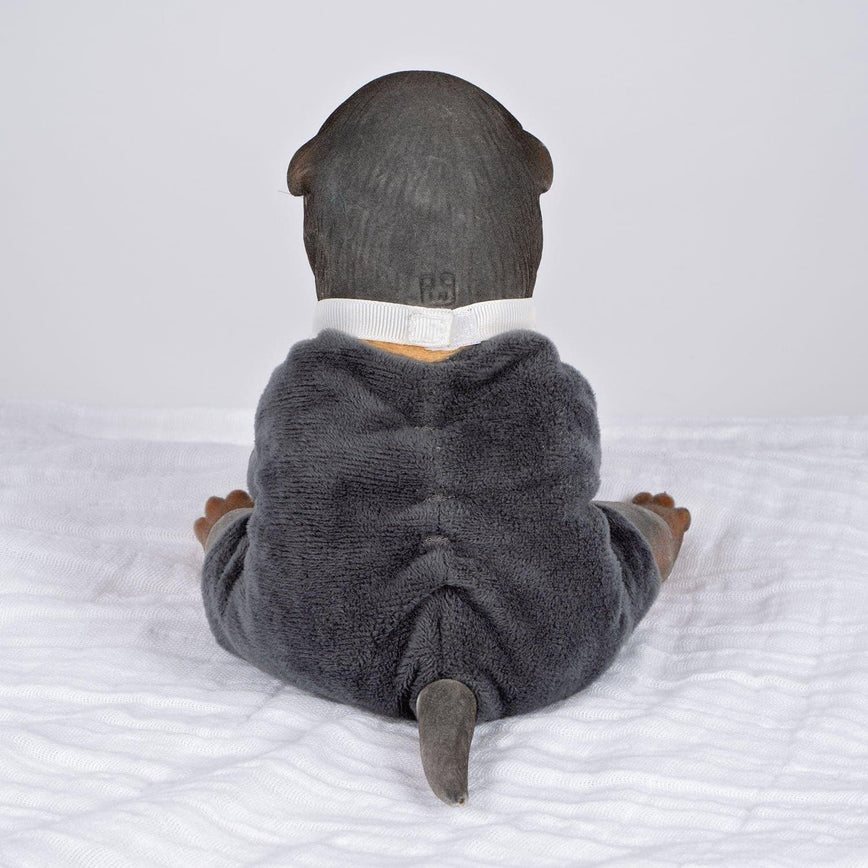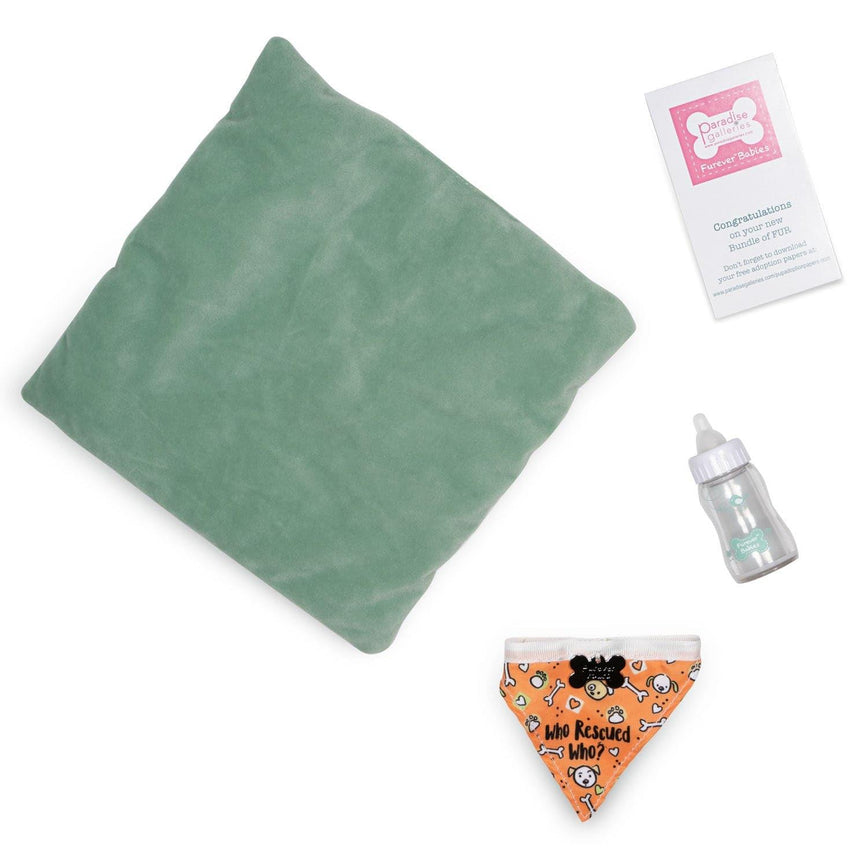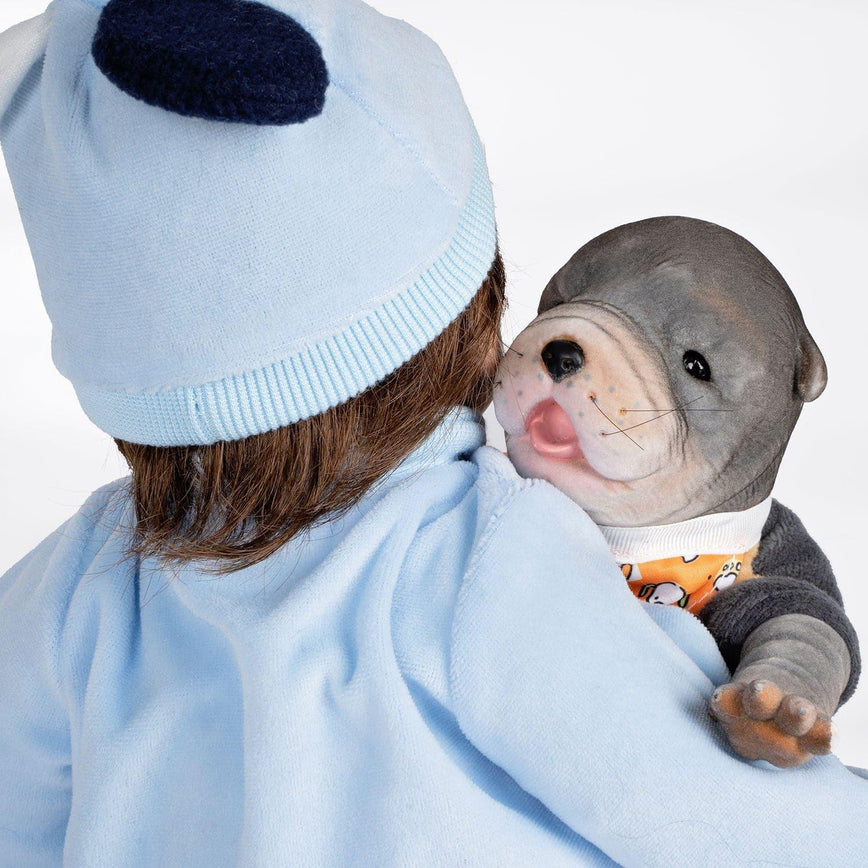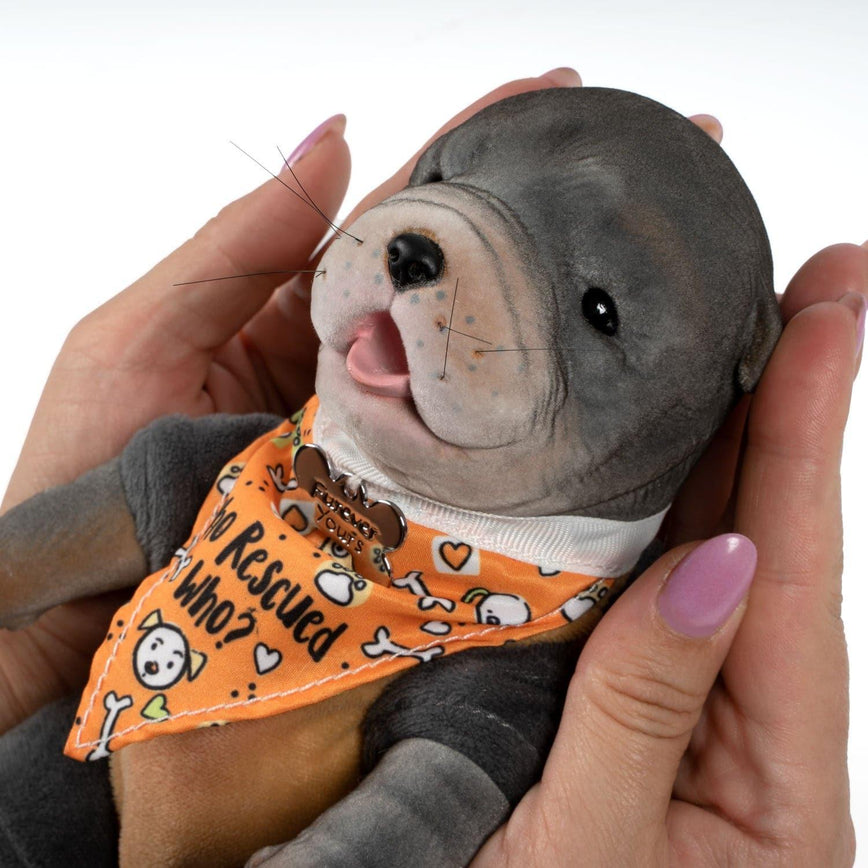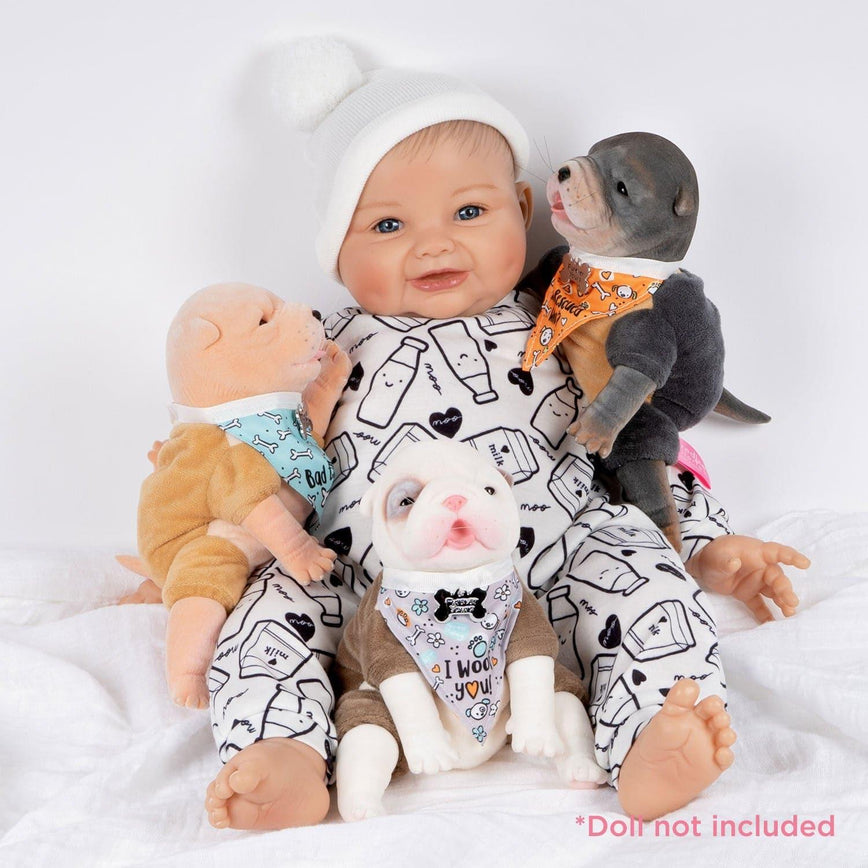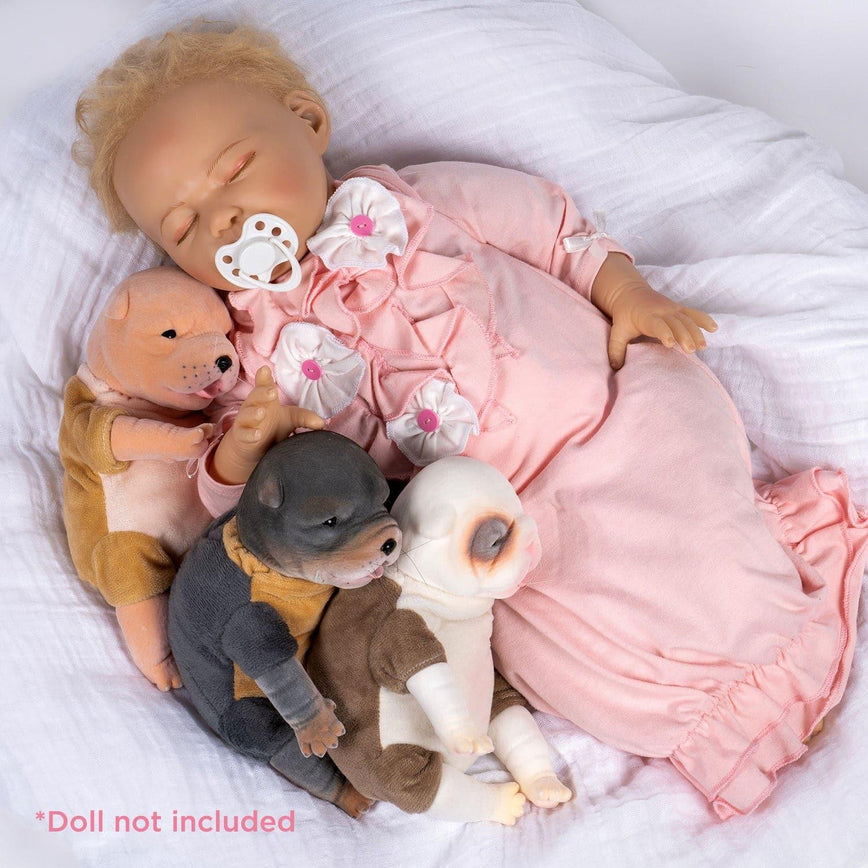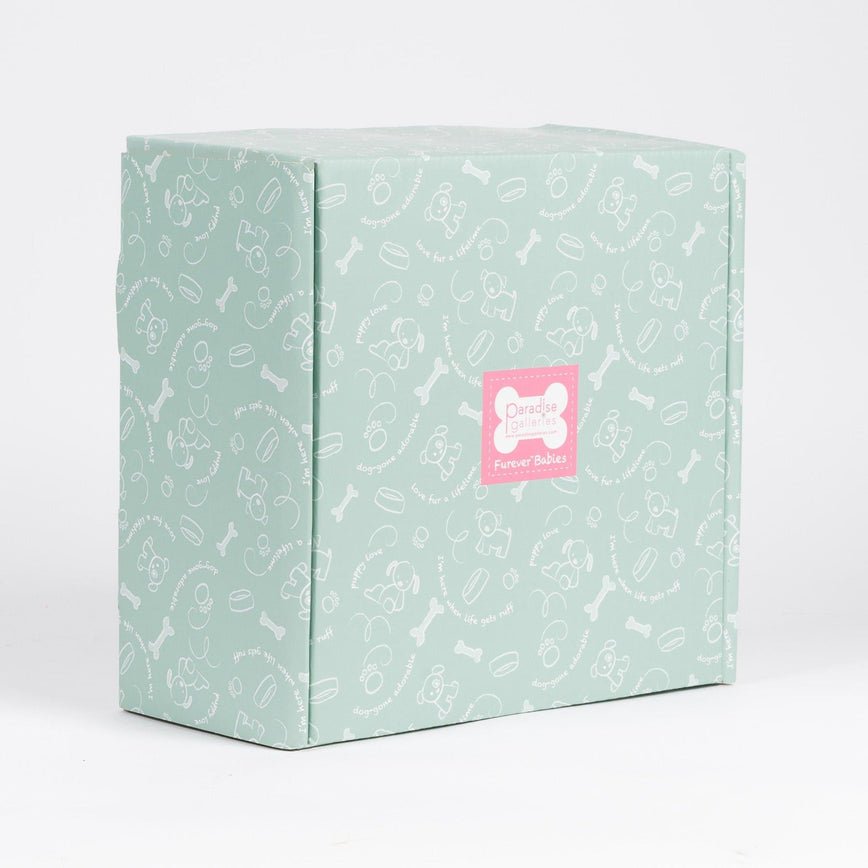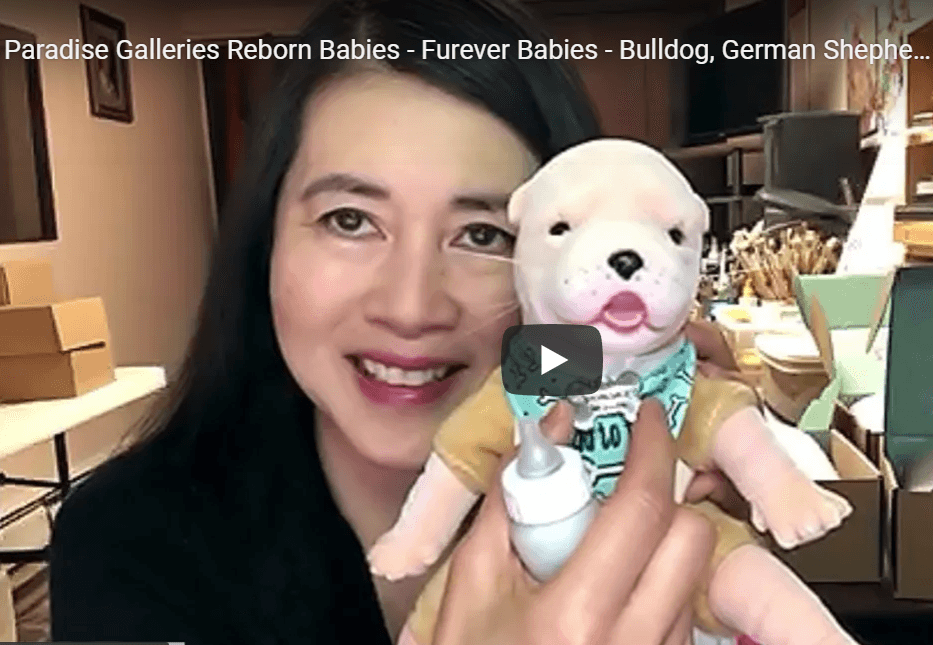 " width="100" height="100" loading="eager"/>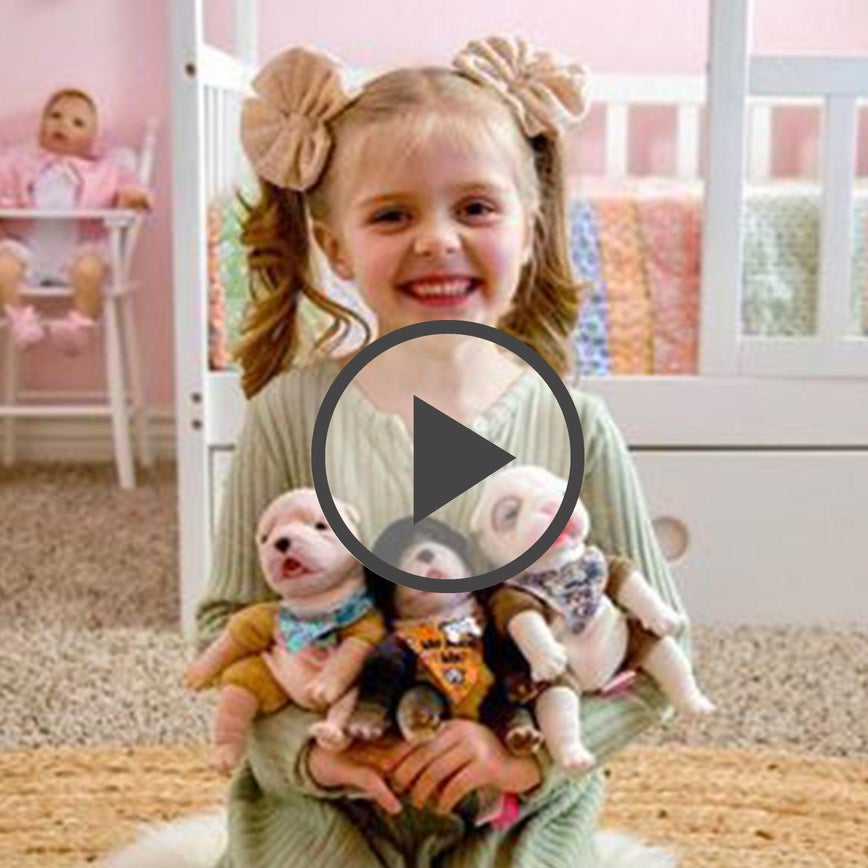 " width="100" height="100" loading="eager"/>
Furever Babies
German Shepherd

Paradise Galleries' Furever™ Babies German Shepherd is an exceptional 2-week old puppy friend with his spunky and energetic personality. He's truly a furry ball of sunshine!
Shop Puppy German Shepherd