Meet our NEW addition - Little Firecracker!
There is no better way to celebrate Independence Day than with our new addition, Little Firecracker! Hand-sculpted by world renowned artist, Jannie De Lange, this reborn like patriotic baby boy is sure to be the light of your life. Add some SPARKLE to your 4th of July celebrations with our NEW Little Firecracker!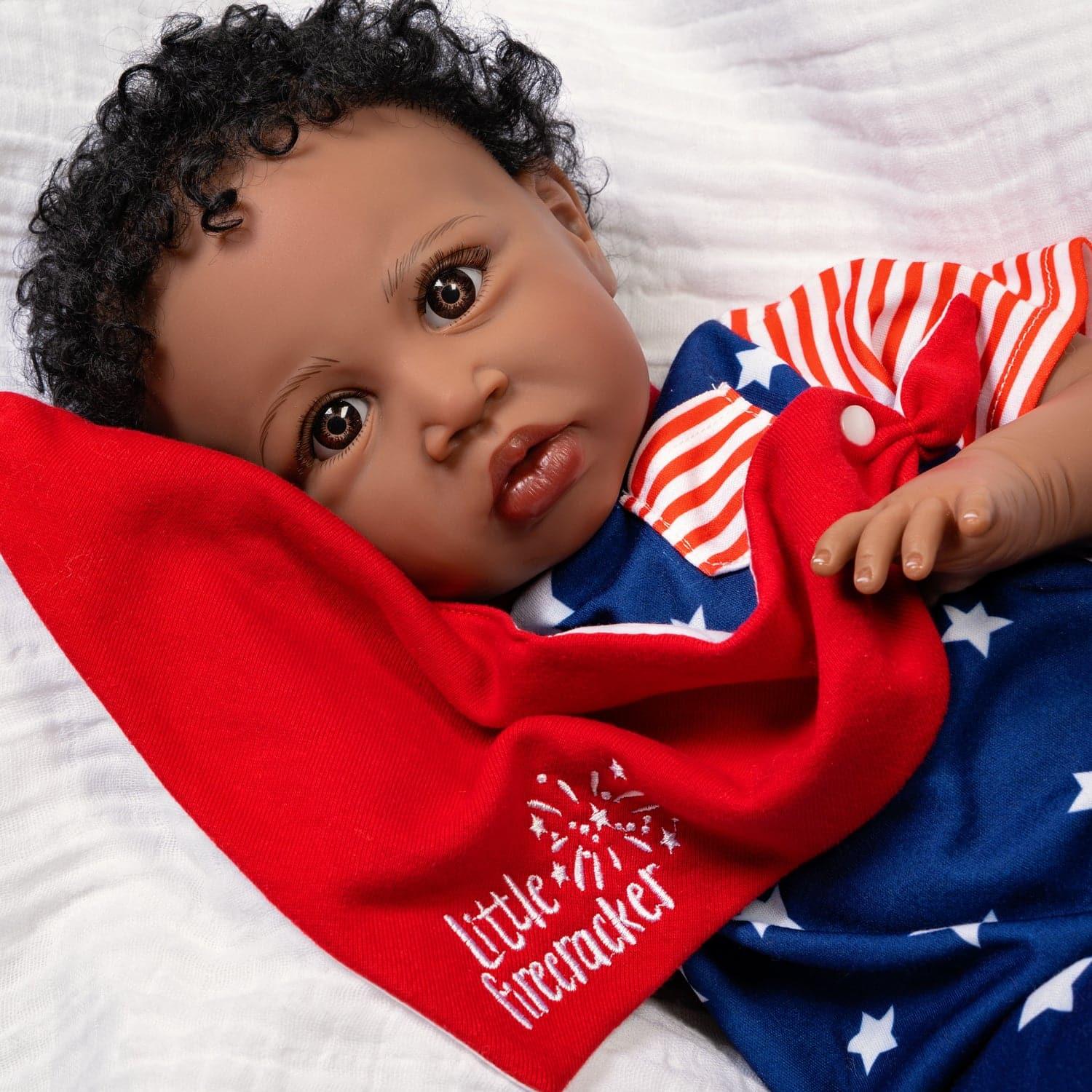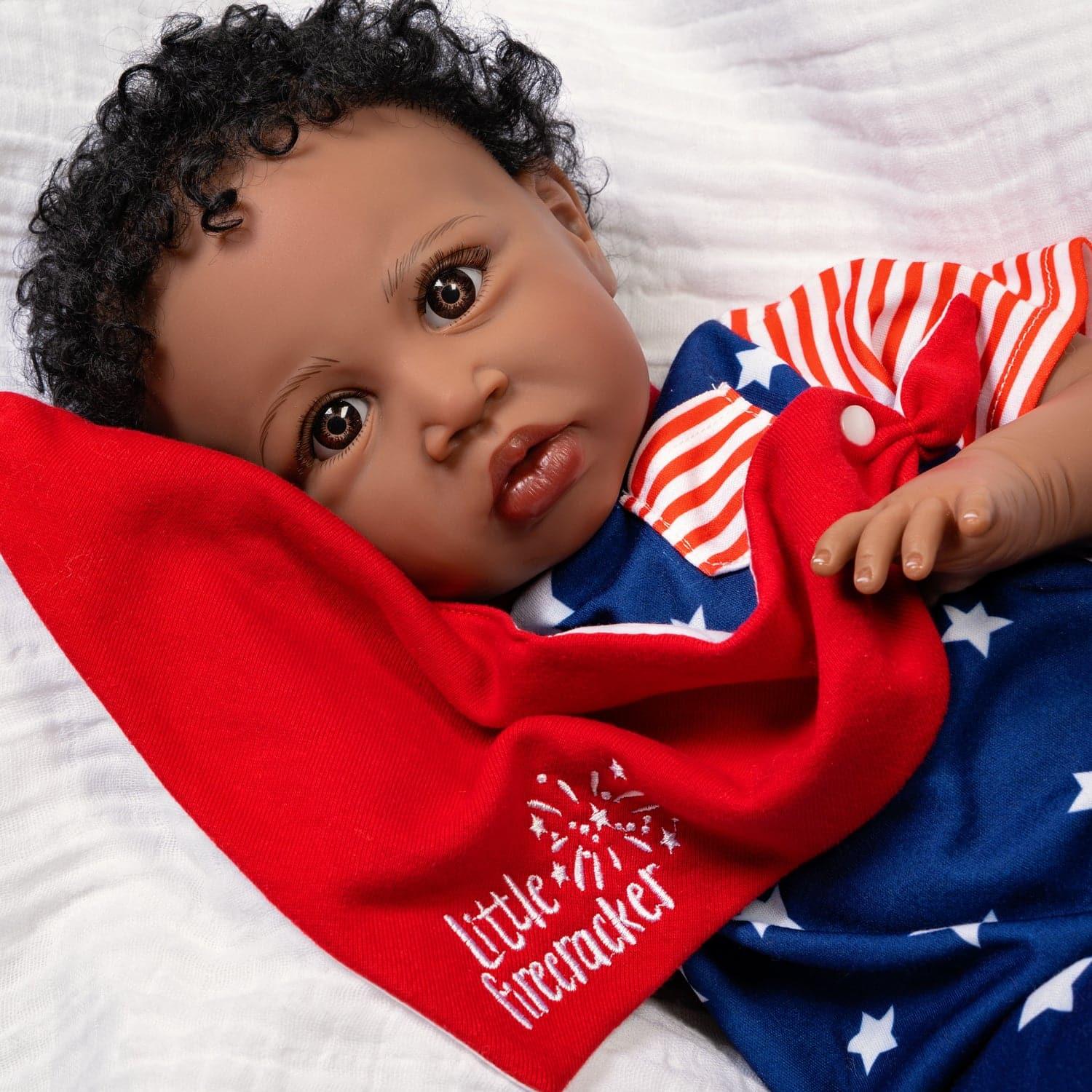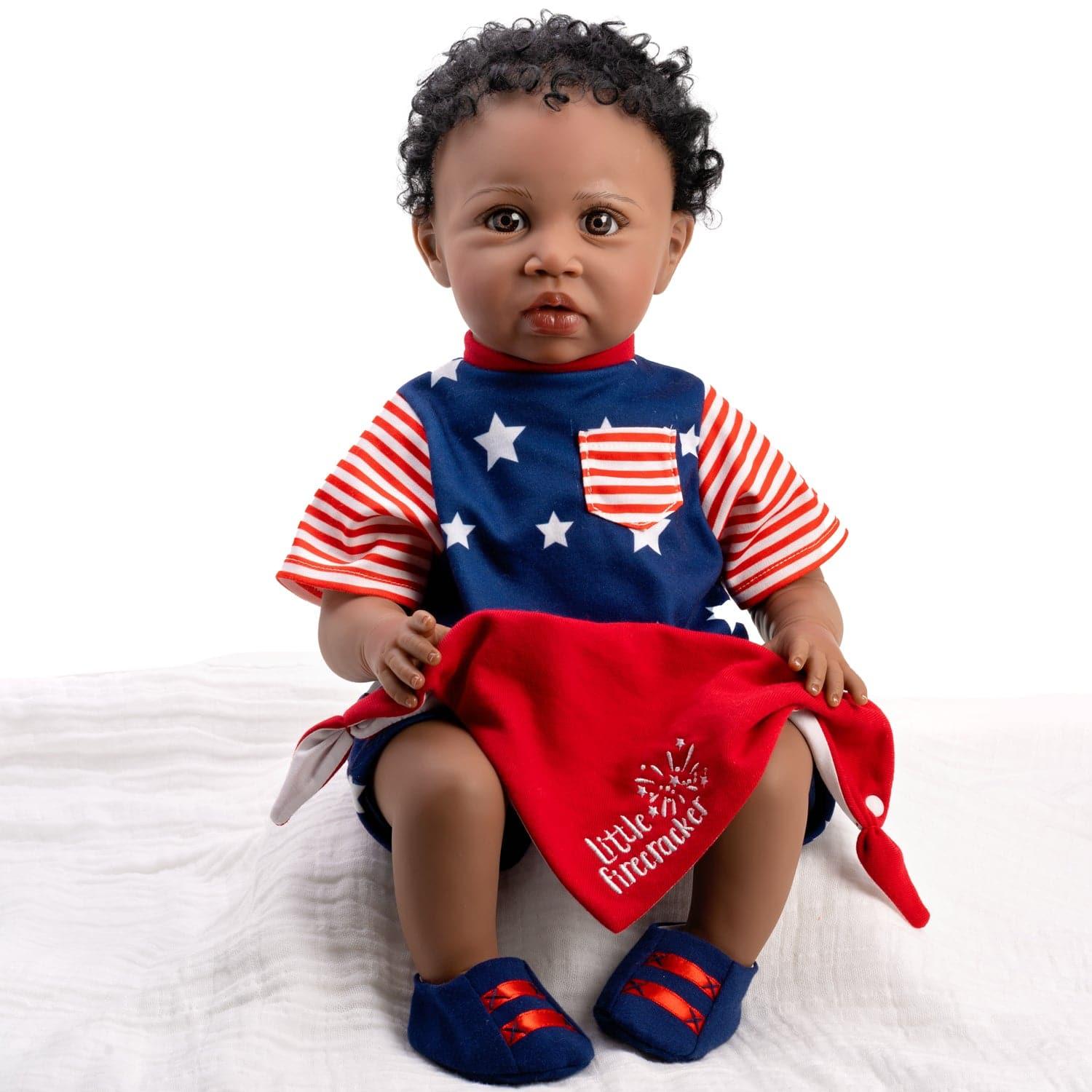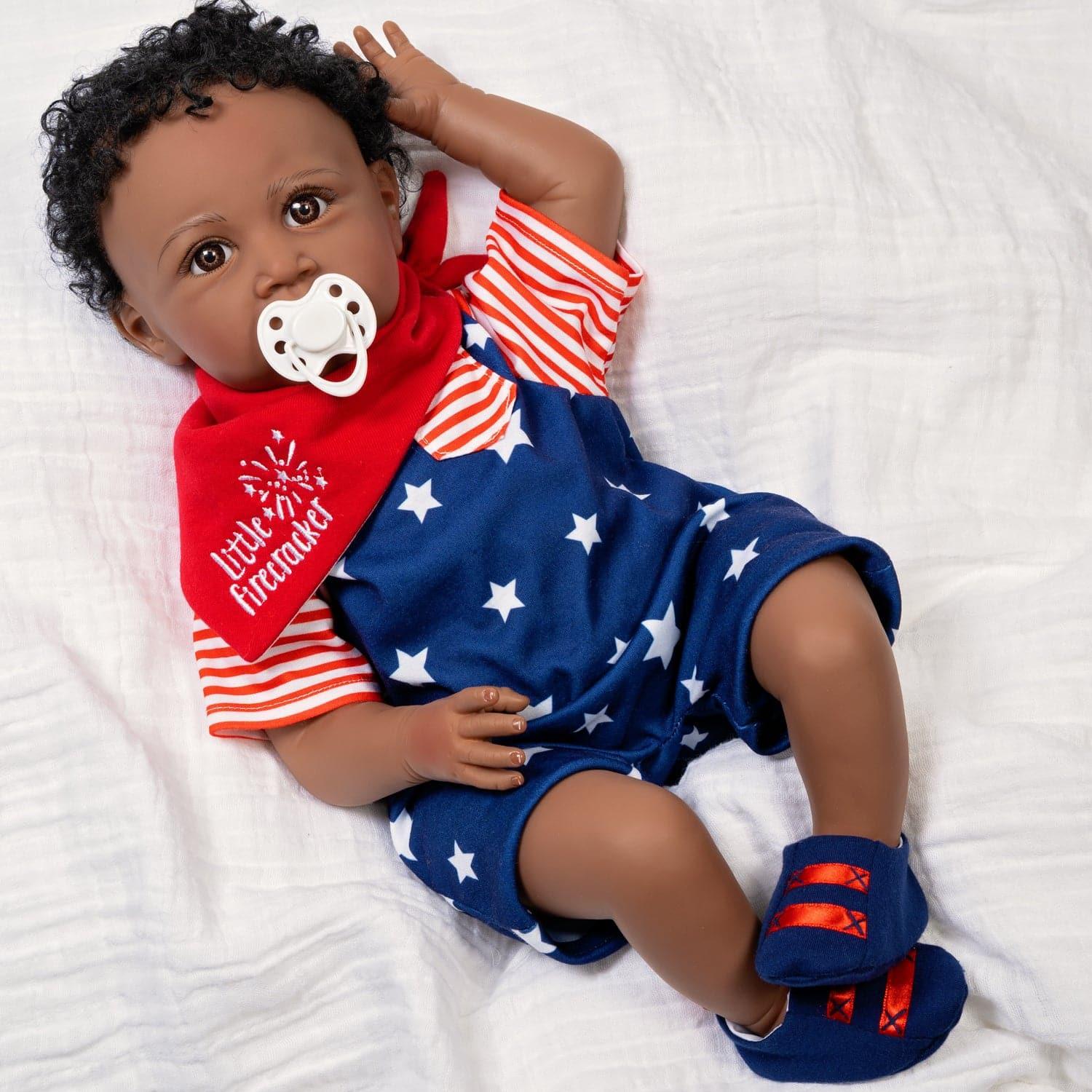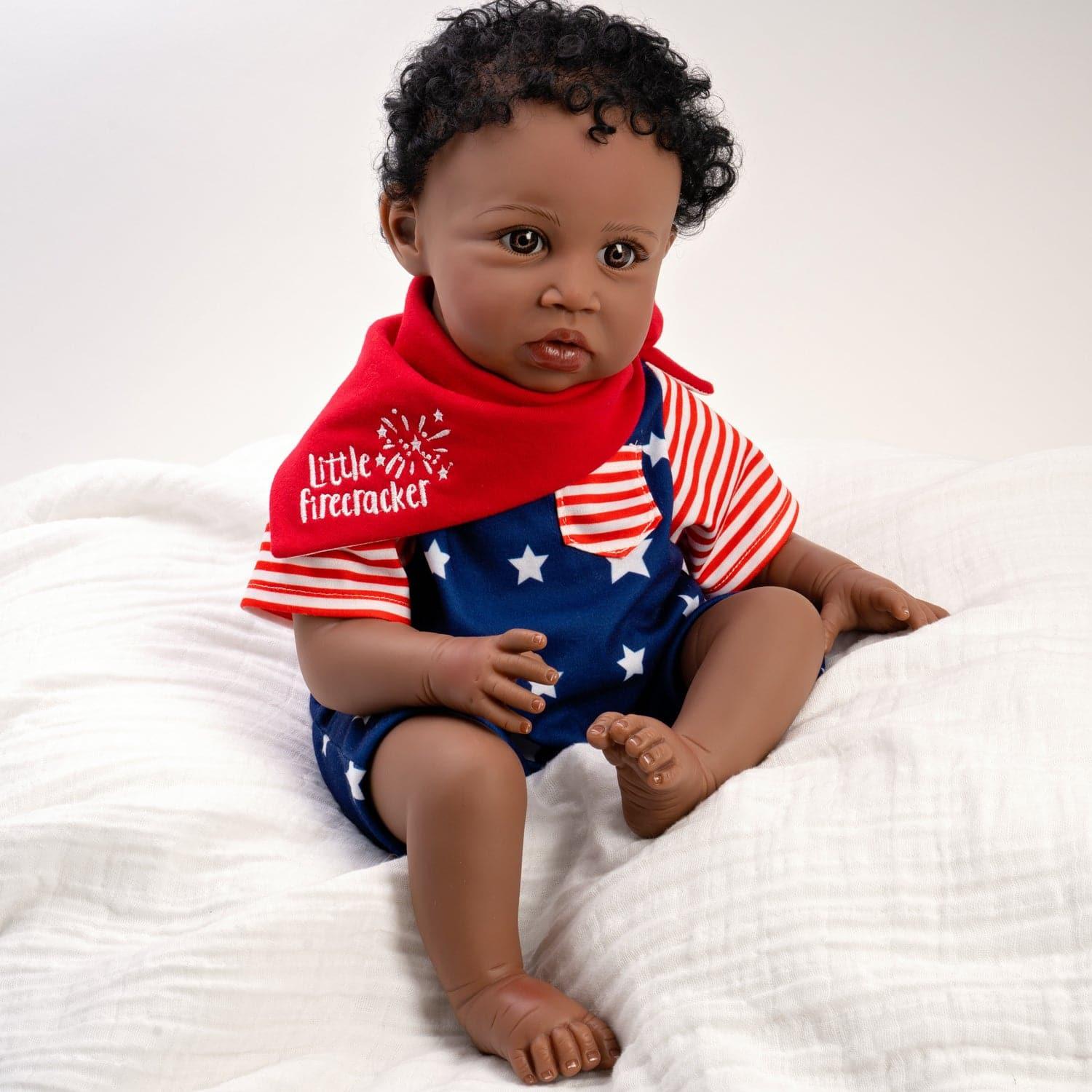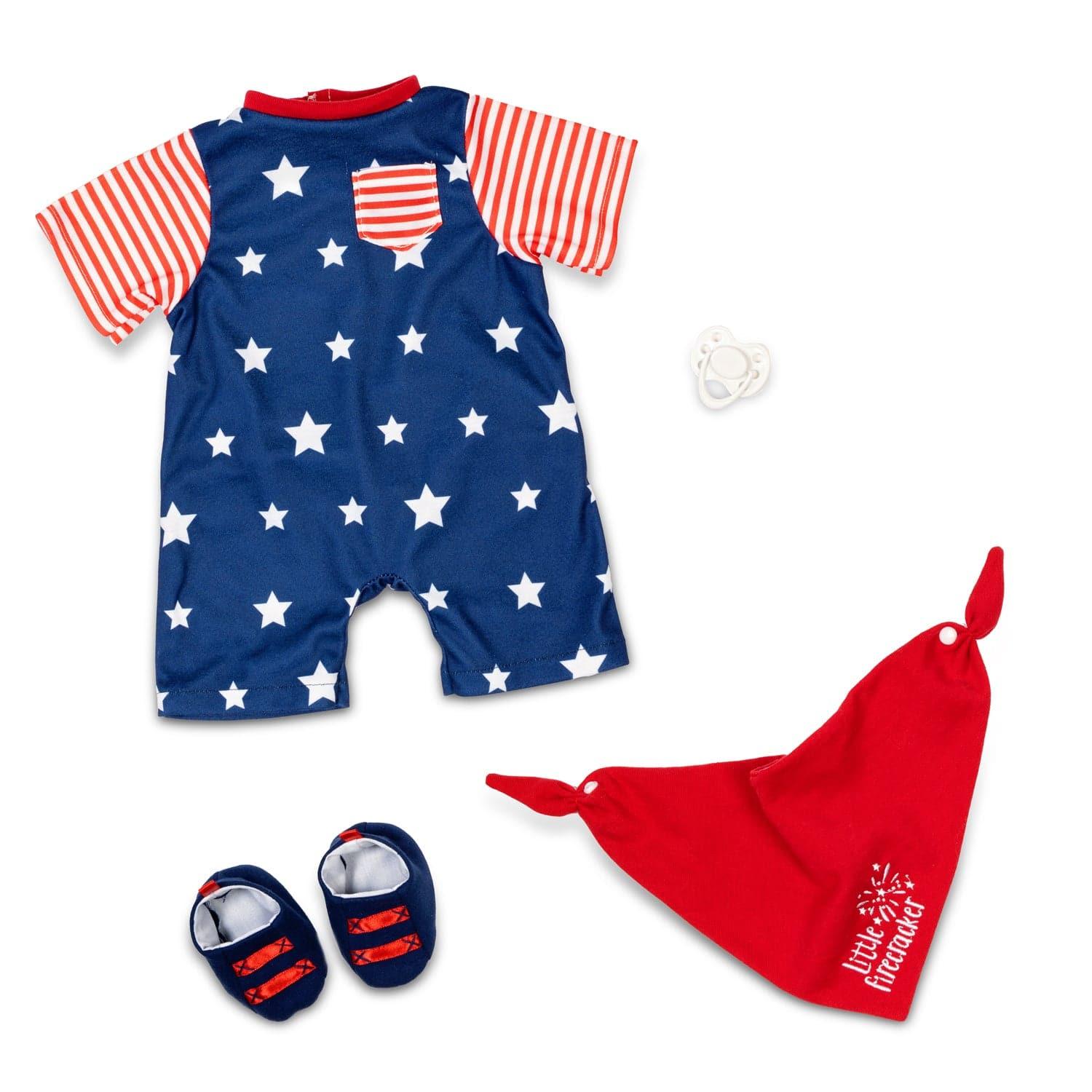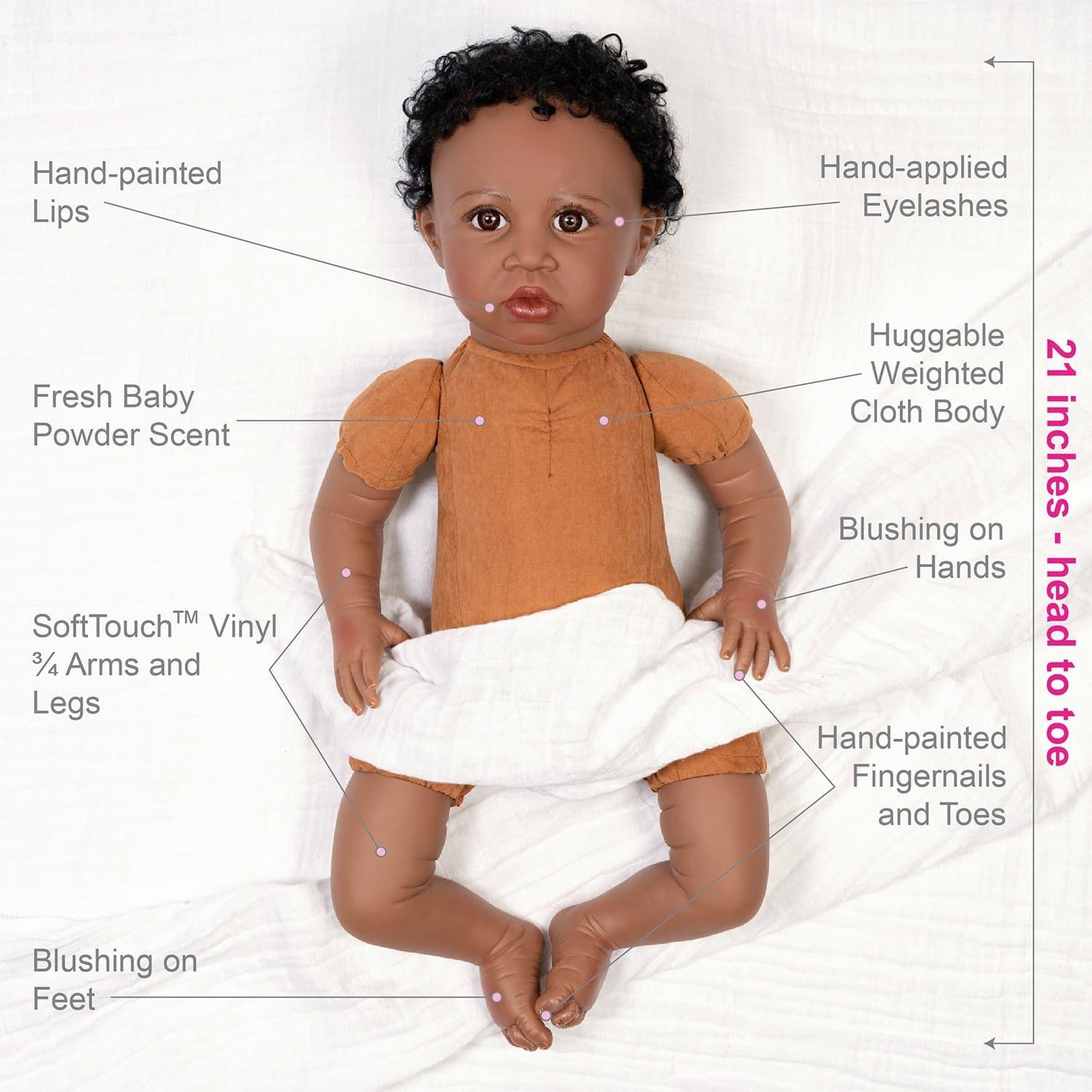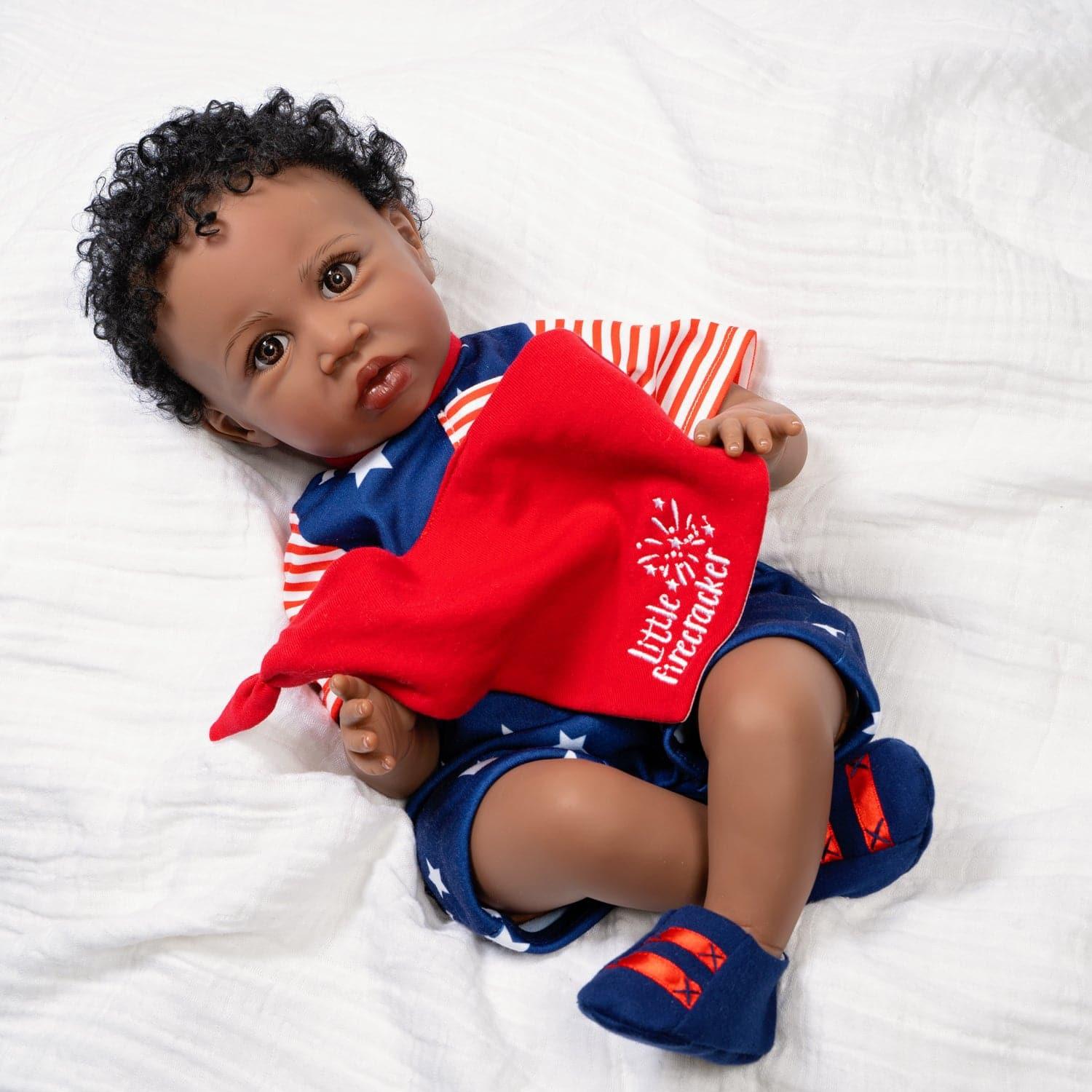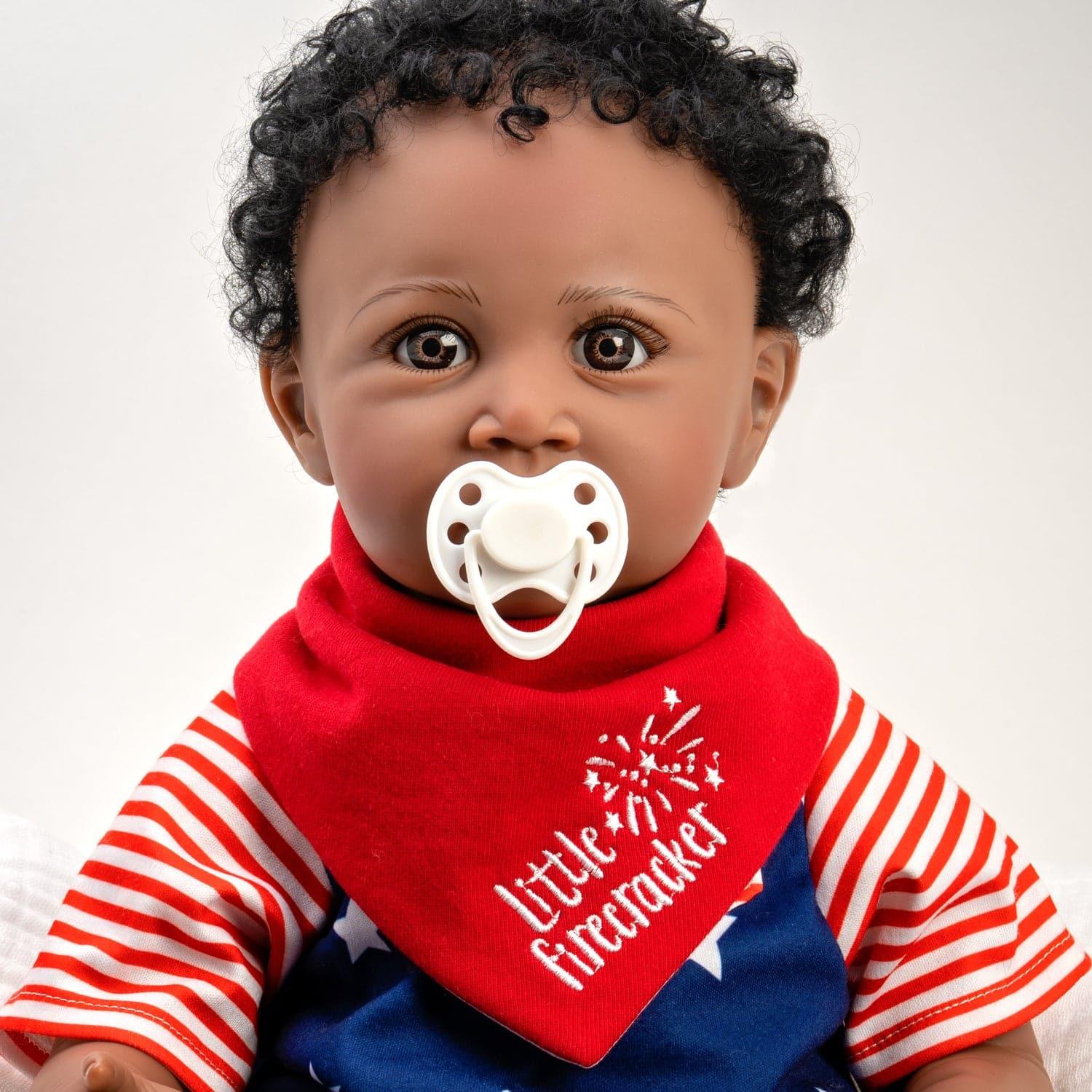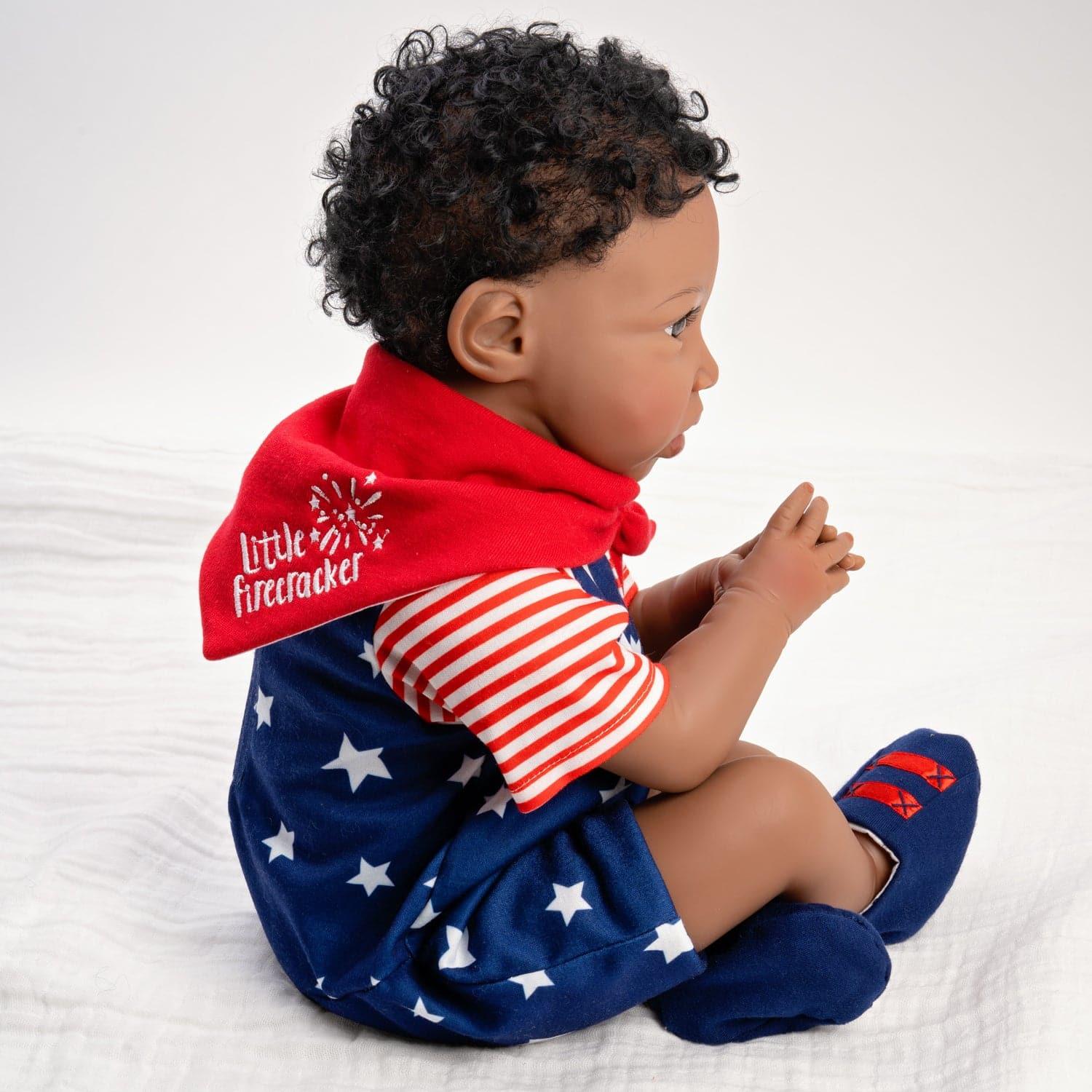 Little Firecracker
$99.99
All you need is a little sparkle and our realistic baby doll Little Firecracker! Sweet and headstrong, this precious lifelike doll sparks joy and happiness wherever he goes. All spruced up in a patriotic ensemble, he is truly a bundle of joy!

Blessed with sweet pouty lips and plump blushed cheeks, who can resist his kissable baby face? Little Firecracker is an absolute heirloom with chocolate-colored eyes full of wonder and rooted curly mohair that is delicately soft and touchable. Sparks are flying with our fearless and bright Little Firecracker!

Intended for Reborn Doll Collectors and kids ages 3+.



Born from expertise. Handmade with LOVE!
Meet Jannie De Lange, the beloved artist of our precious Little Firecracker

Jannie's passions for dolls started during a childhood visit to a doll show that exposed her to the world of hand sculpted dolls. On her return, she immediately enrolled in a sculpting class and hasn't looked back since! Sculpting her own dolls since 1994, Jannie quickly developed her own style and has been nominated for an array of awards, including some of our very own Paradise Galleries dolls. With 27 years as a cherished doll artist, we are grateful Jannie De Lange trusts us to bring her beautiful creations to life and into the loving arms of many.
Shop more dolls by Jannie De Lange!