Bonding with your Paradise Galleries Babies
As children grow, there are many activities and habits that are left in childhood. Contrary to popular belief, playing with baby dolls does not need to be an activity that we grow out of. Welcoming a new doll into your reborn collection can feel like welcoming a new family member home, resulting in us giving them all of the love and attention possible! Collectors participate in doll play long into adulthood, and often in ways that are more complex than we did as children.

Paradise Galleries is part on the large online community that engages in doll role-play which can be found through various hashtags such as #dollaboutyou #dollphotography and #lifelikedolls! You can find adorable photos of reborn baby doll's dressed to impress, being cuddled and snuggled and being taken out on adventures in the real world! Doll photography is a complex form on doll play that allows us to create narratives surrounded our beloved dolls. By creating realistic scenarios for our dolls to live in, they are brought to life with love. Dolls provide companionship and can act as a coping mechanism for anxiety and troubles caused by the external world. While life's problems come and go, your Paradise Galleries baby doll will always be by your side to cheer your up when you need it most! Role-playing with dolls can offer benefits of emotional connection and support and creating a narrative for dolls will increase the bond between a collector and their dolls. Paradise Galleries is here to help you learn different forms of role-play to become even more bonded with your precious baby dolls. Read more to learn how to make your dolls look realistic in a car seat!
How to Make your Doll look Realistic in a Car Seat
Place your baby doll in a car seat and buckle in that precious cargo! If you are in need of a car seat, check out Paradise Galleries' Reborn Doll Car Seat.
Bring along your baby's favorite belongings! A pacifier for soothing to sleep in a MUST and don't forget a beanie and a blanket to keep nice and cozy!
The more accessories, the better! Our babies deserve to feel safe and comfortable on those long drives and their FAVORITE plushie is sure to do the trick.
Shop Paradise Galleries Accessories
Want to bond with your Paradise Galleries baby dolls? We've got you covered on accessories!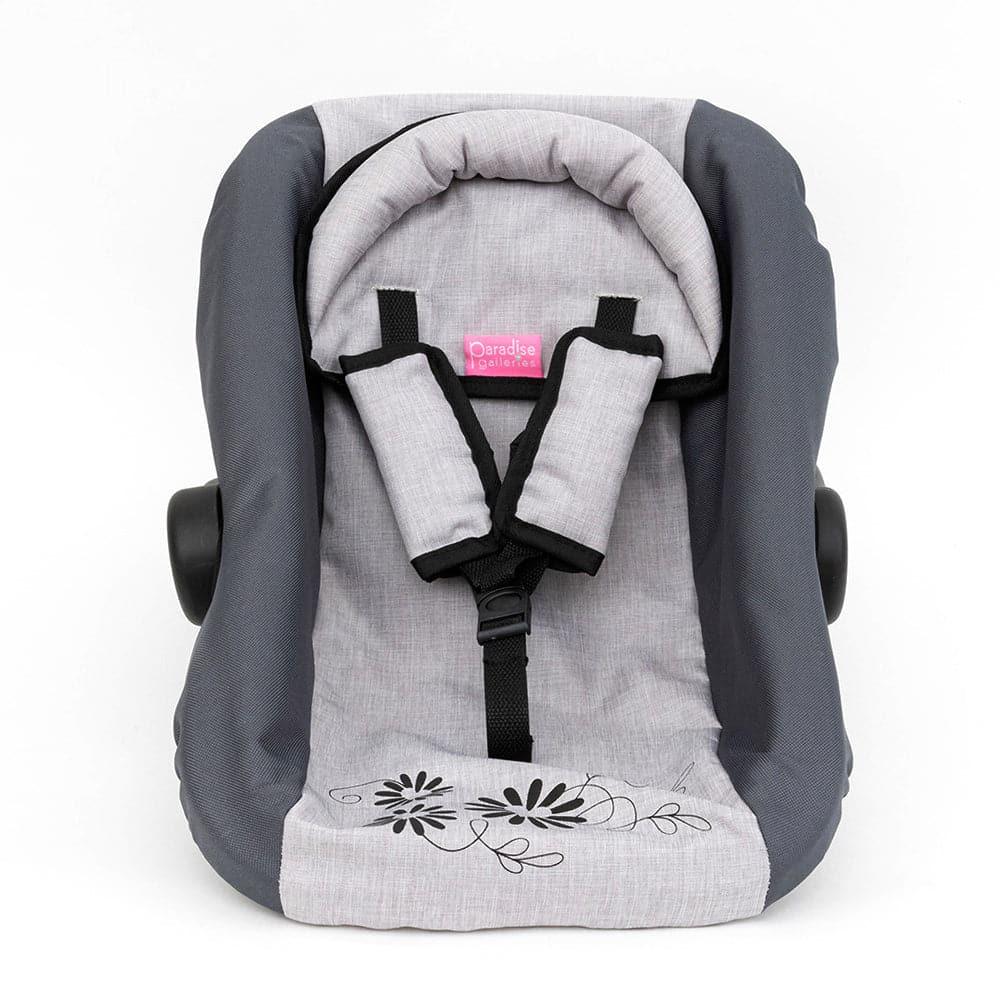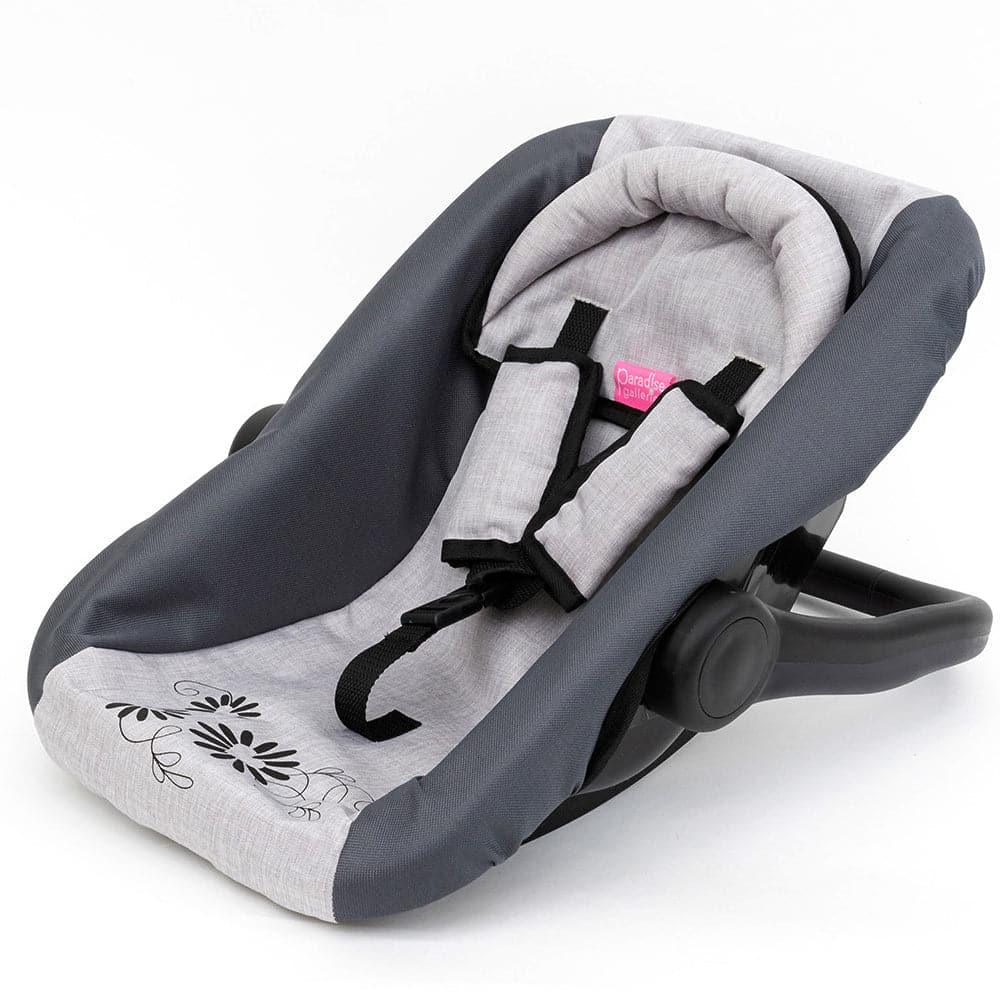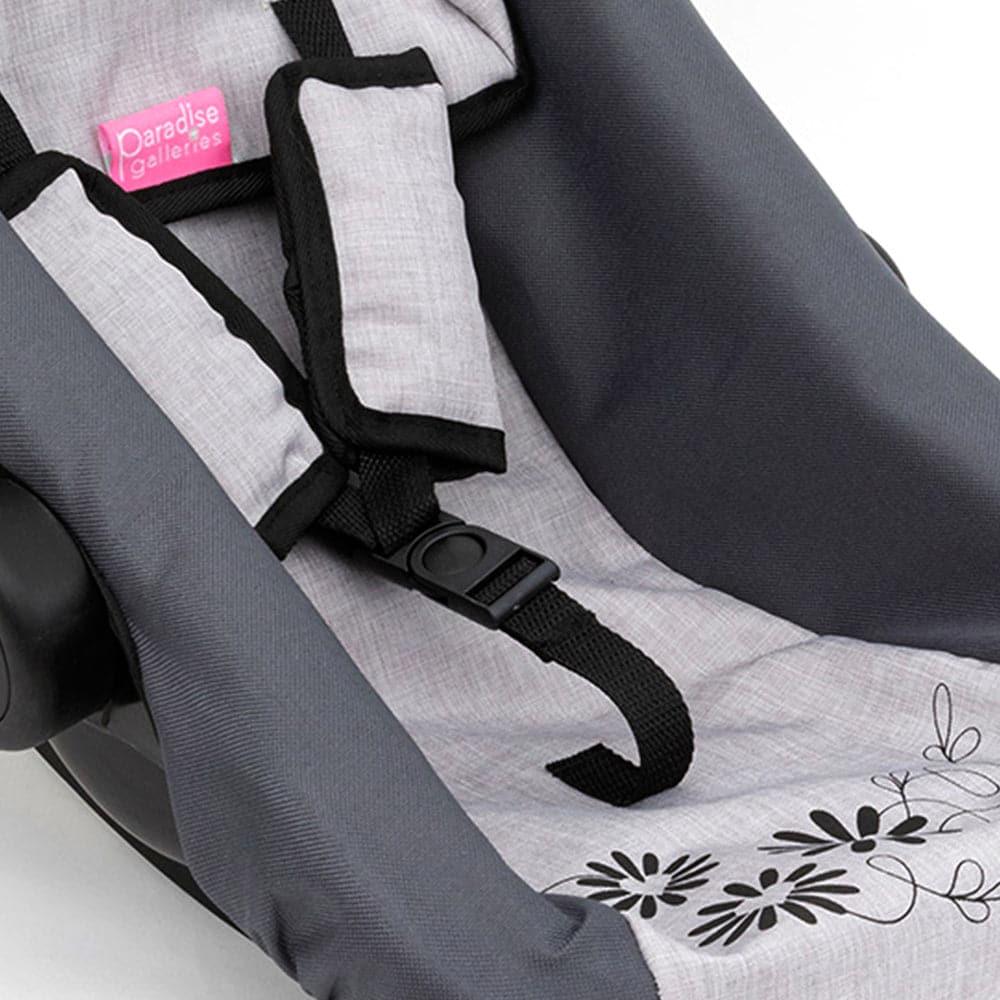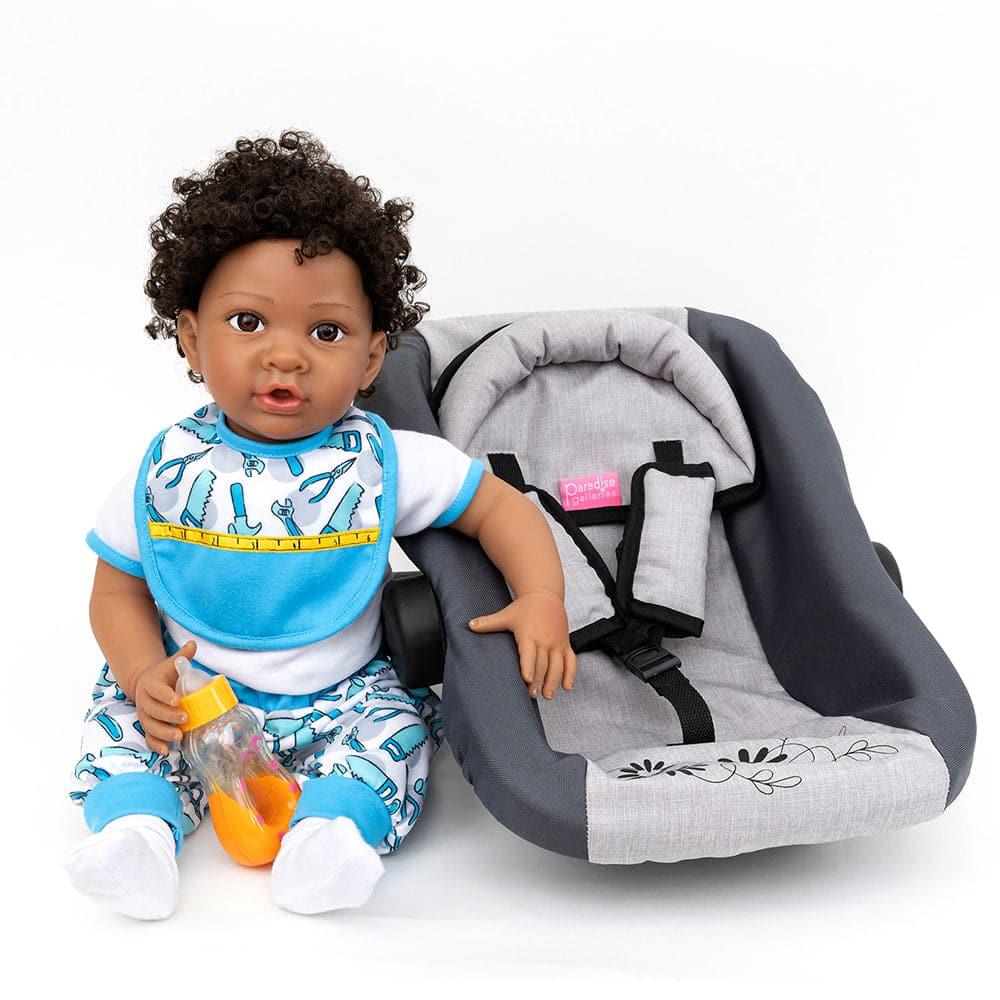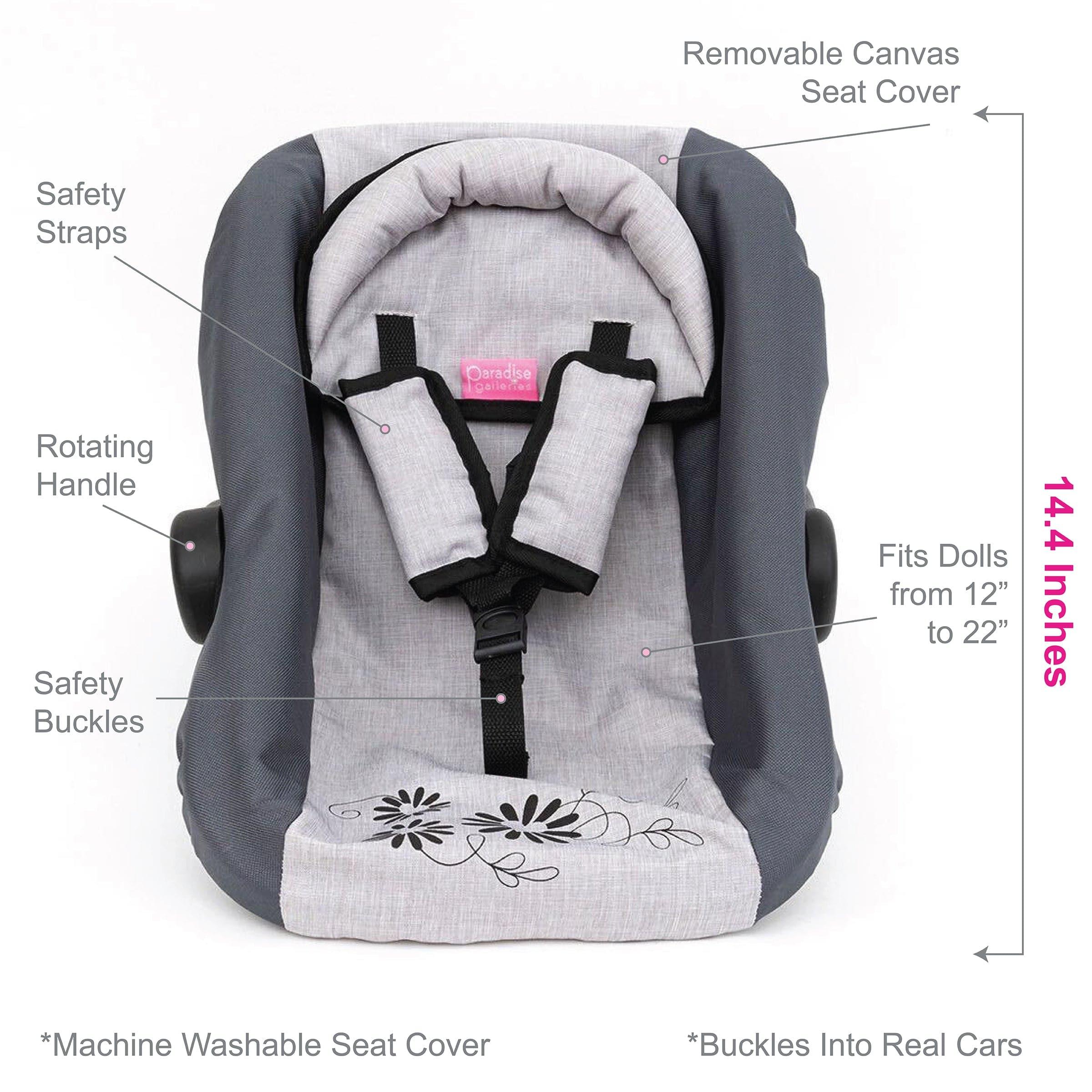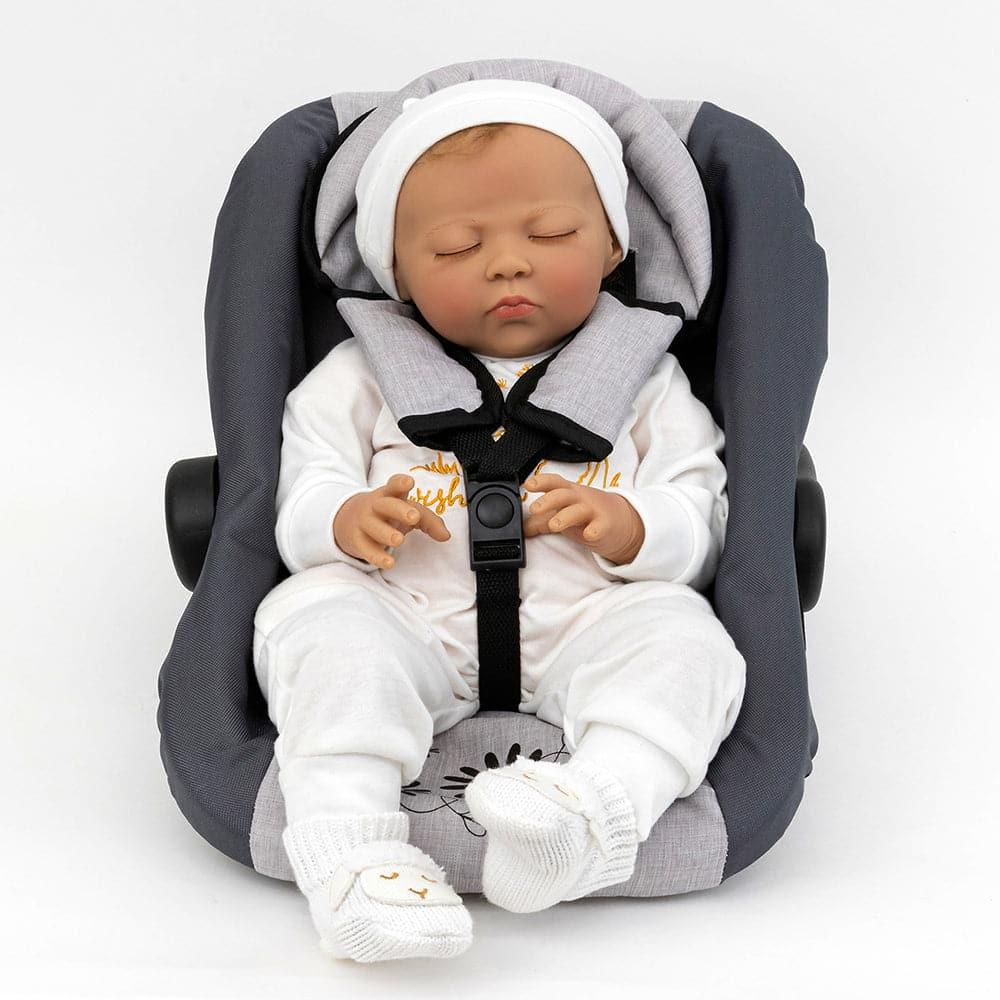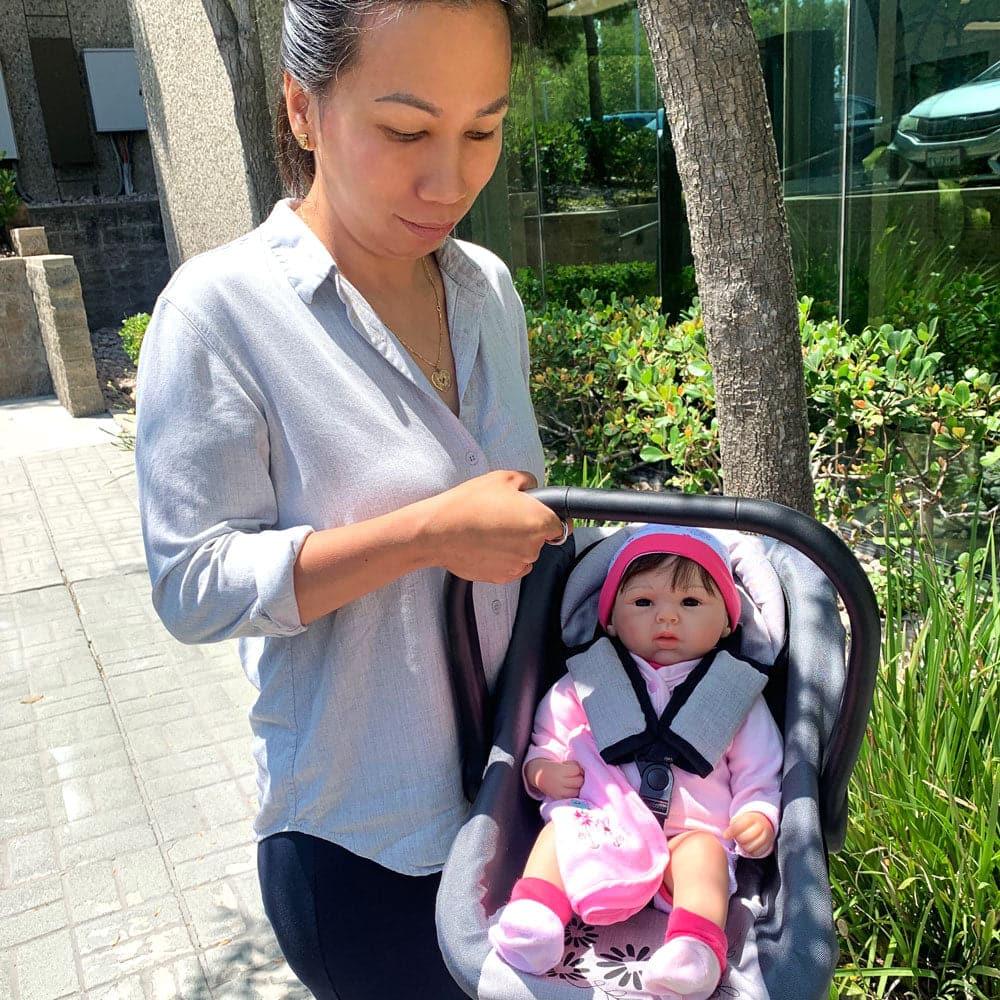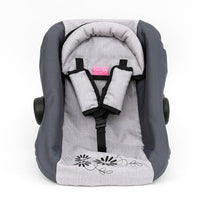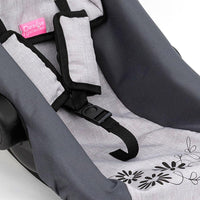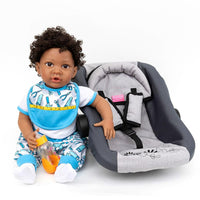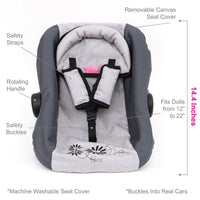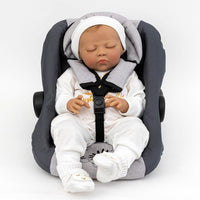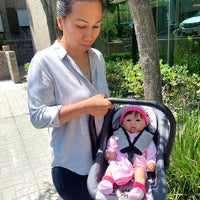 Reborn Doll Car Seat
$45.99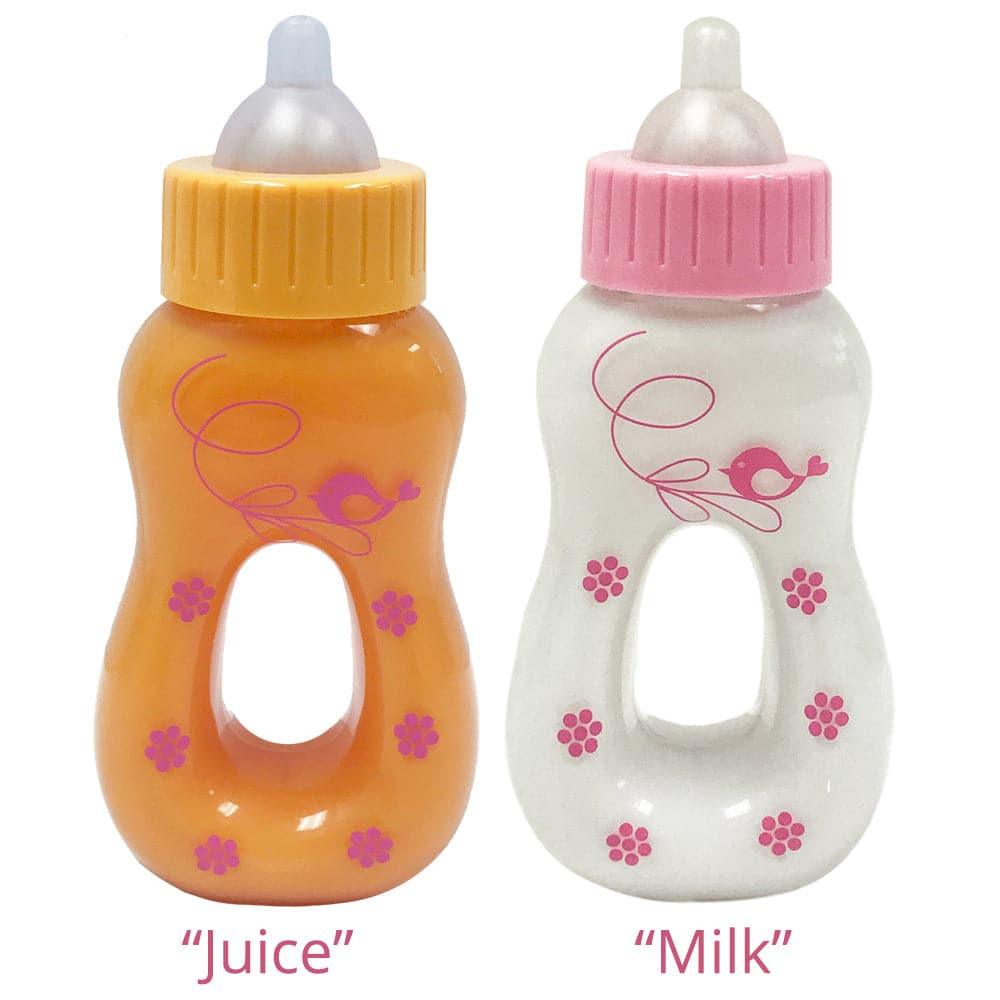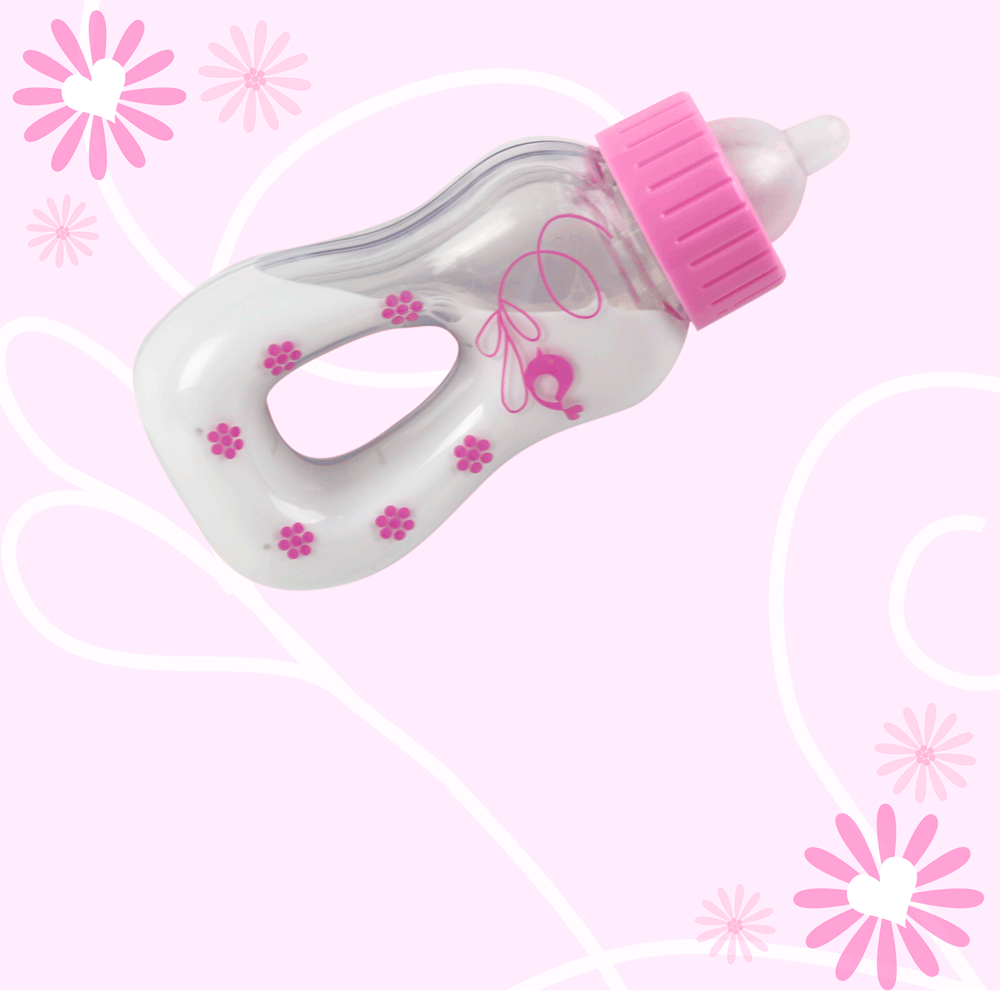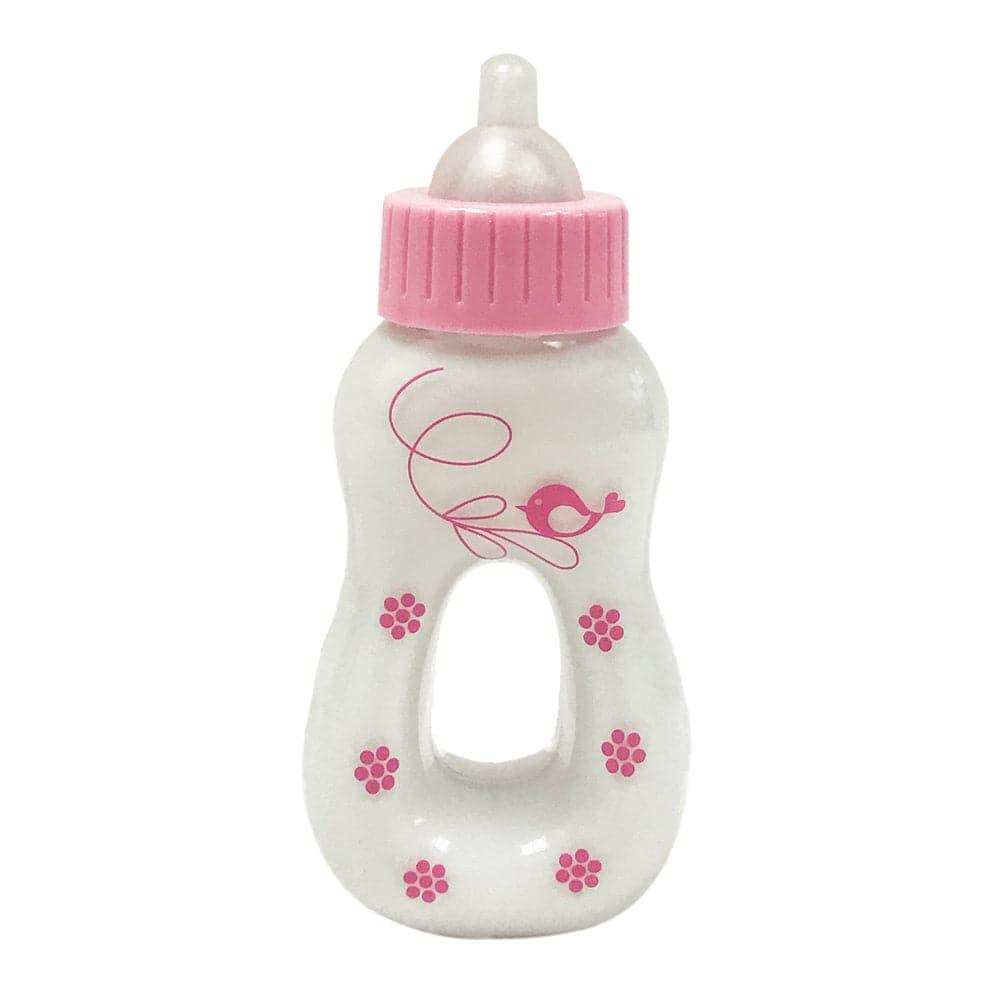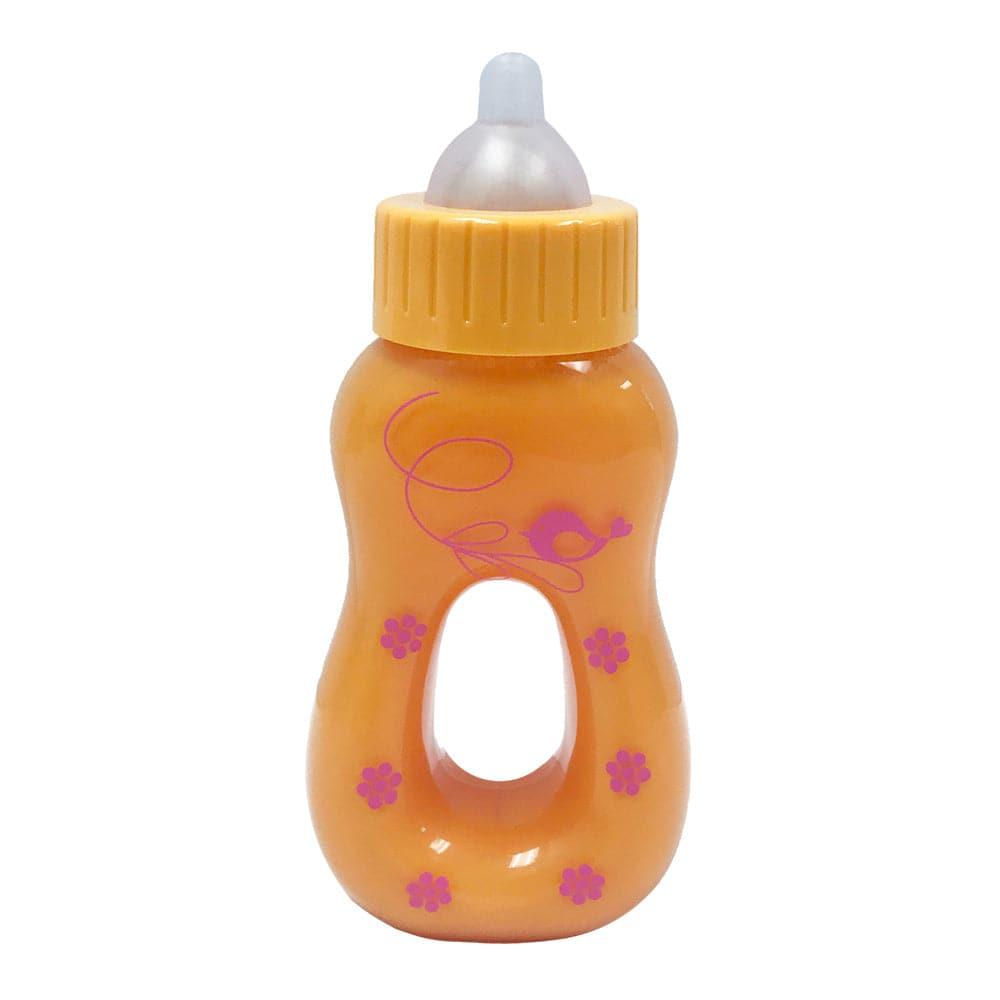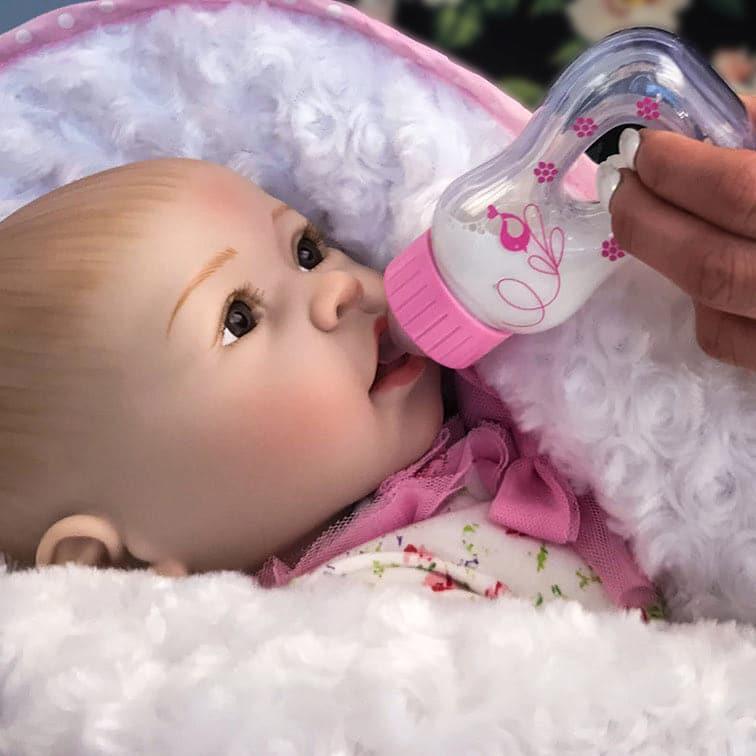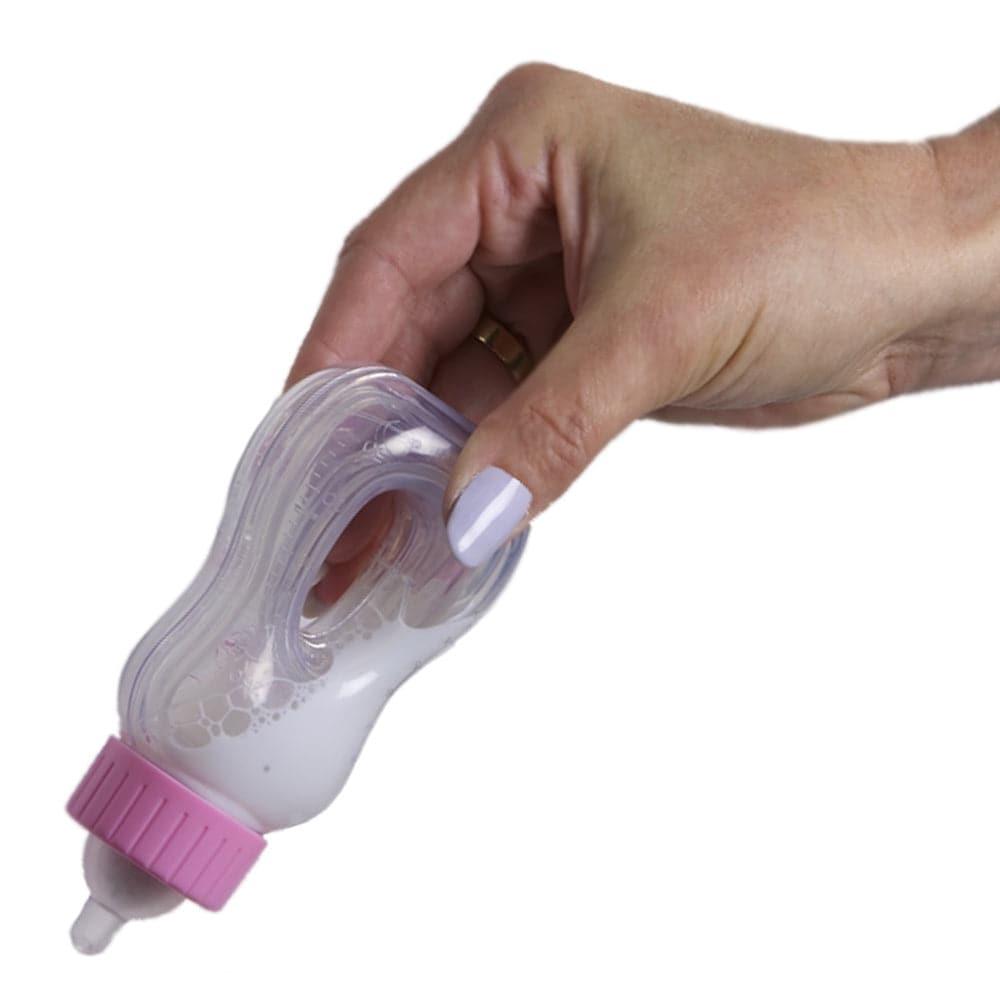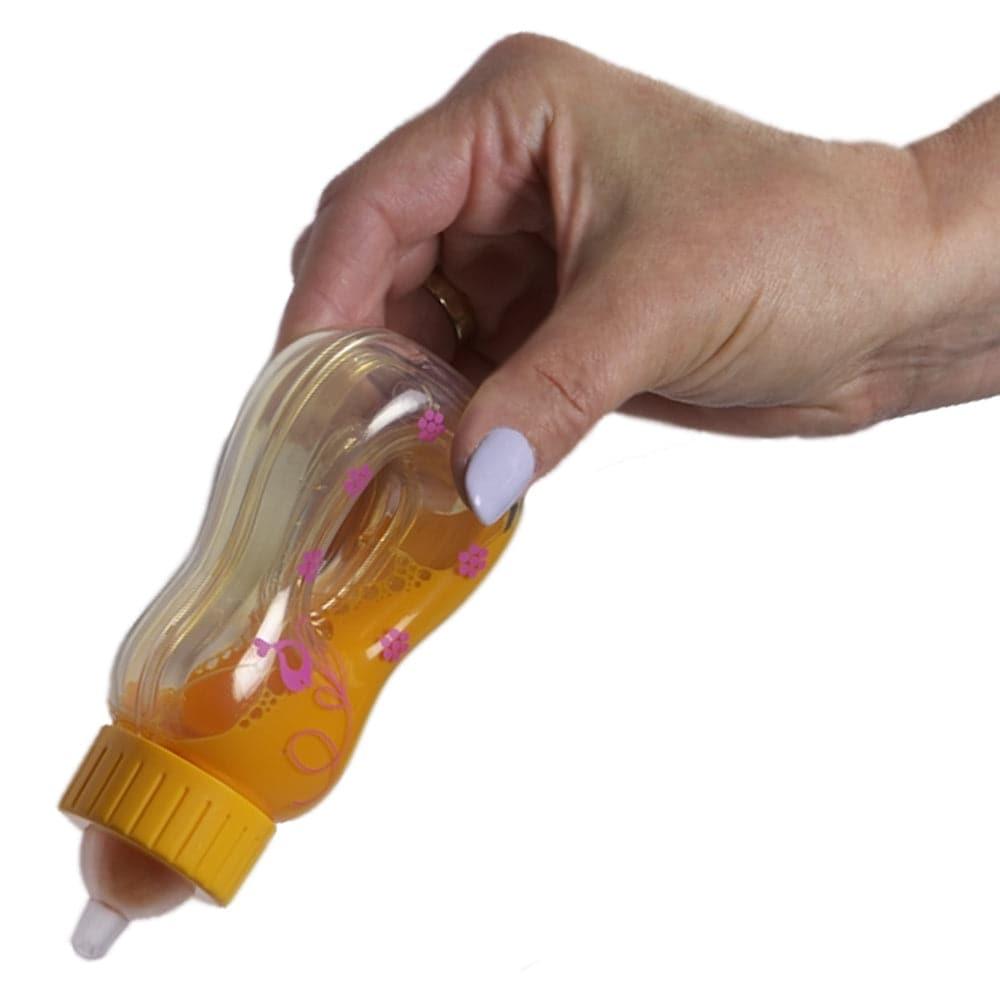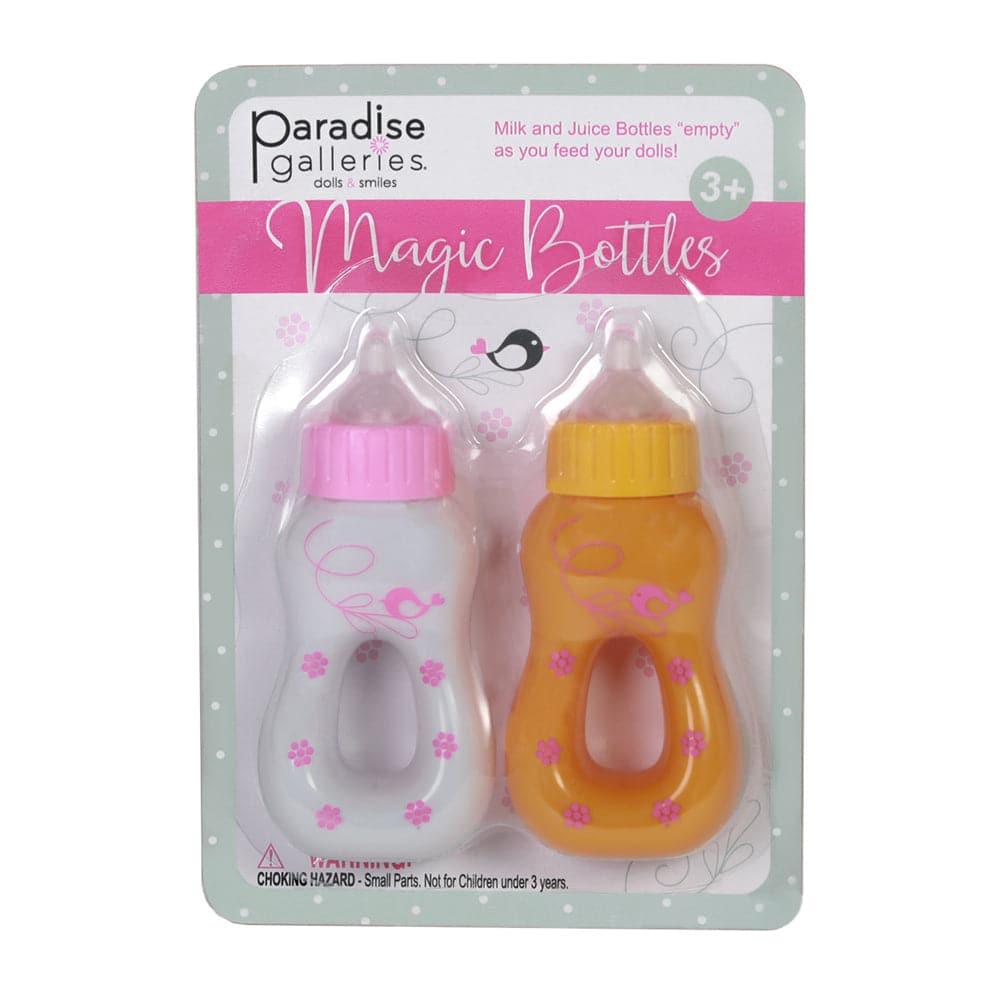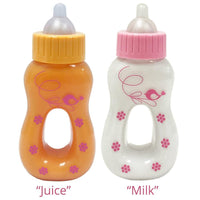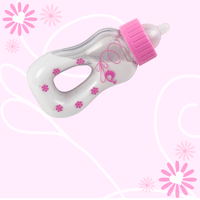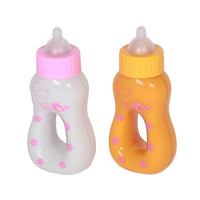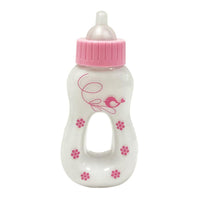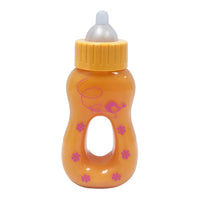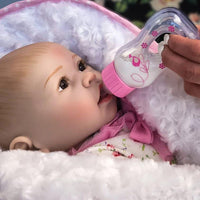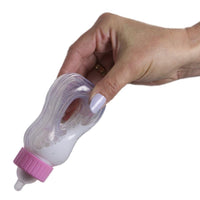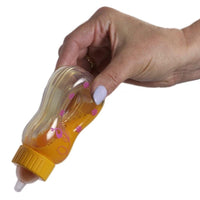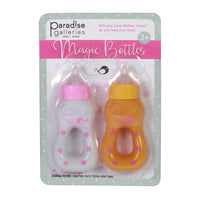 Reborn Doll Magic Bottles
$14.99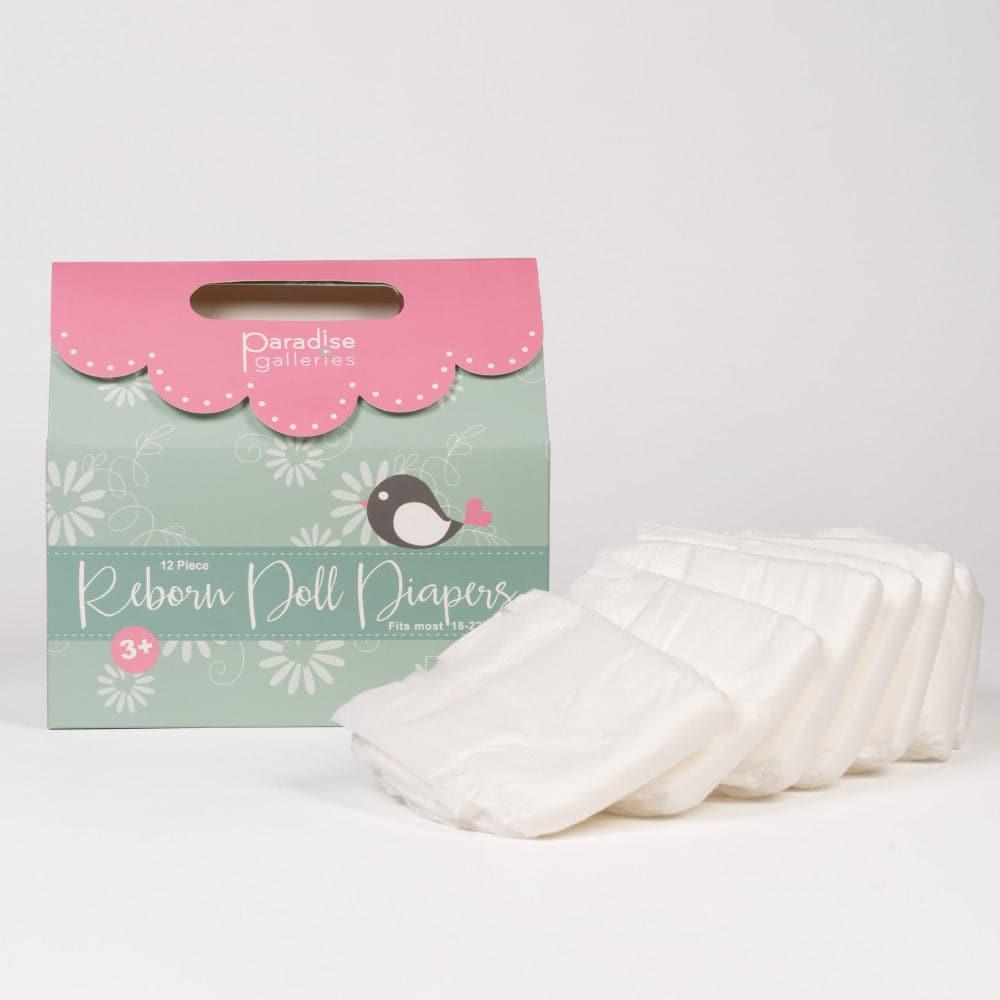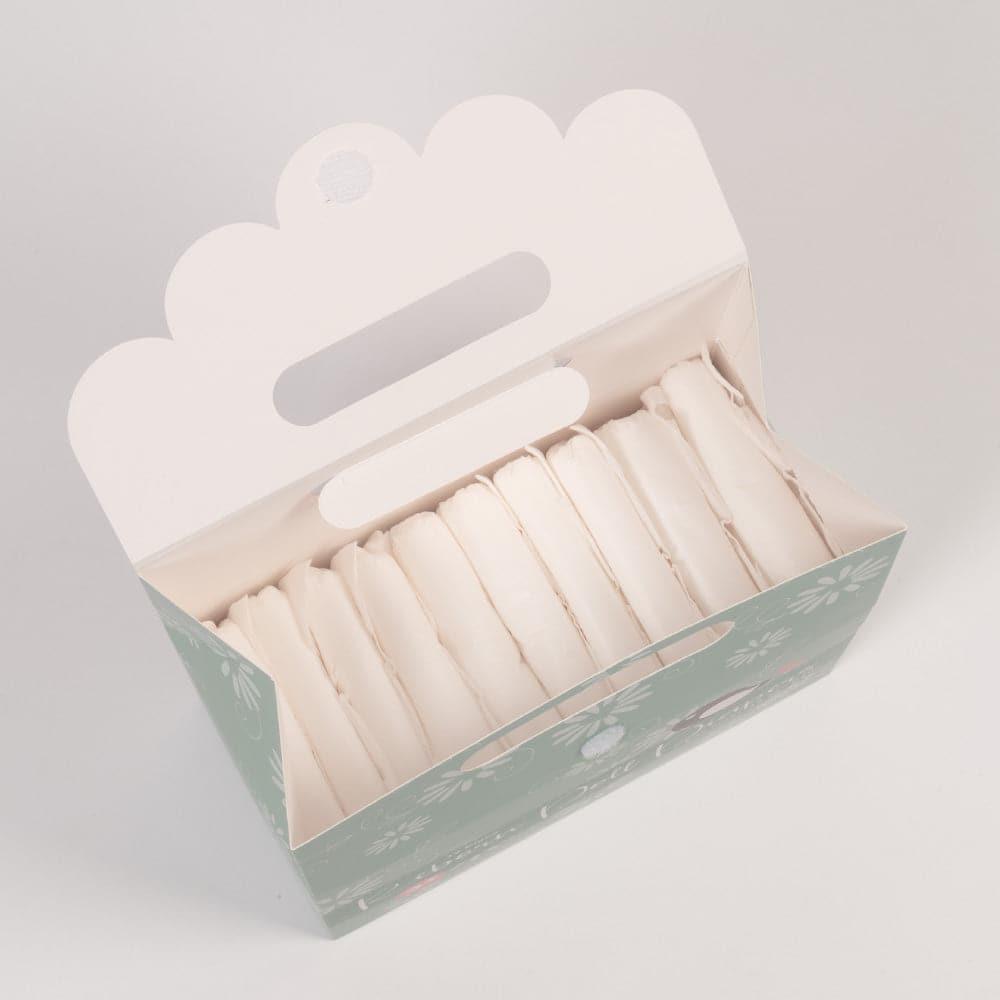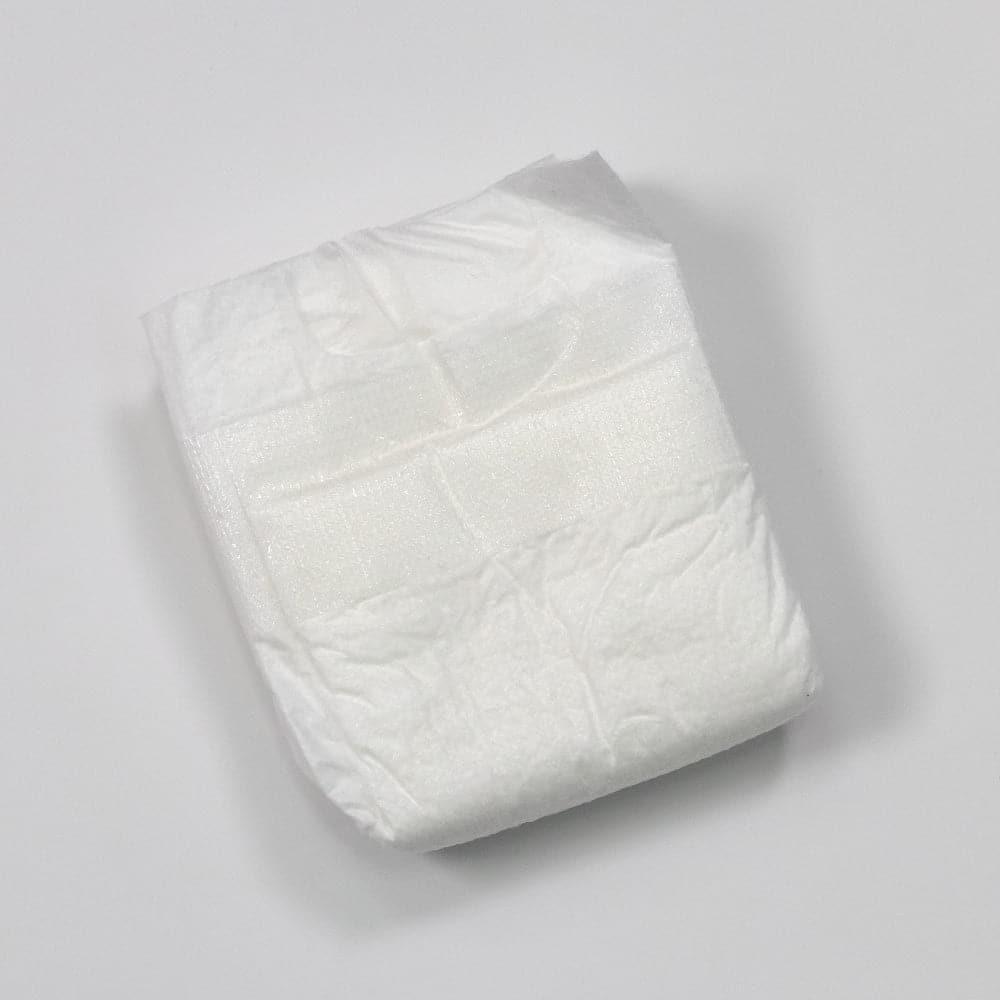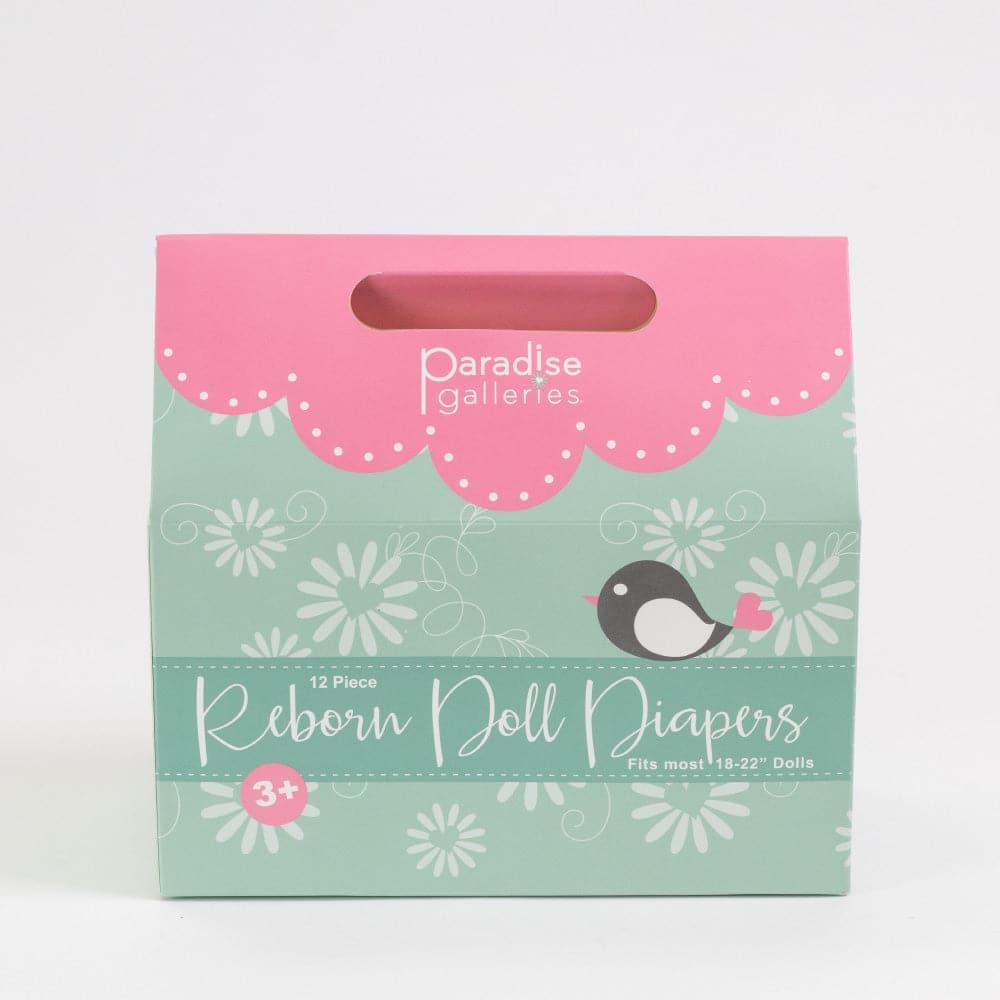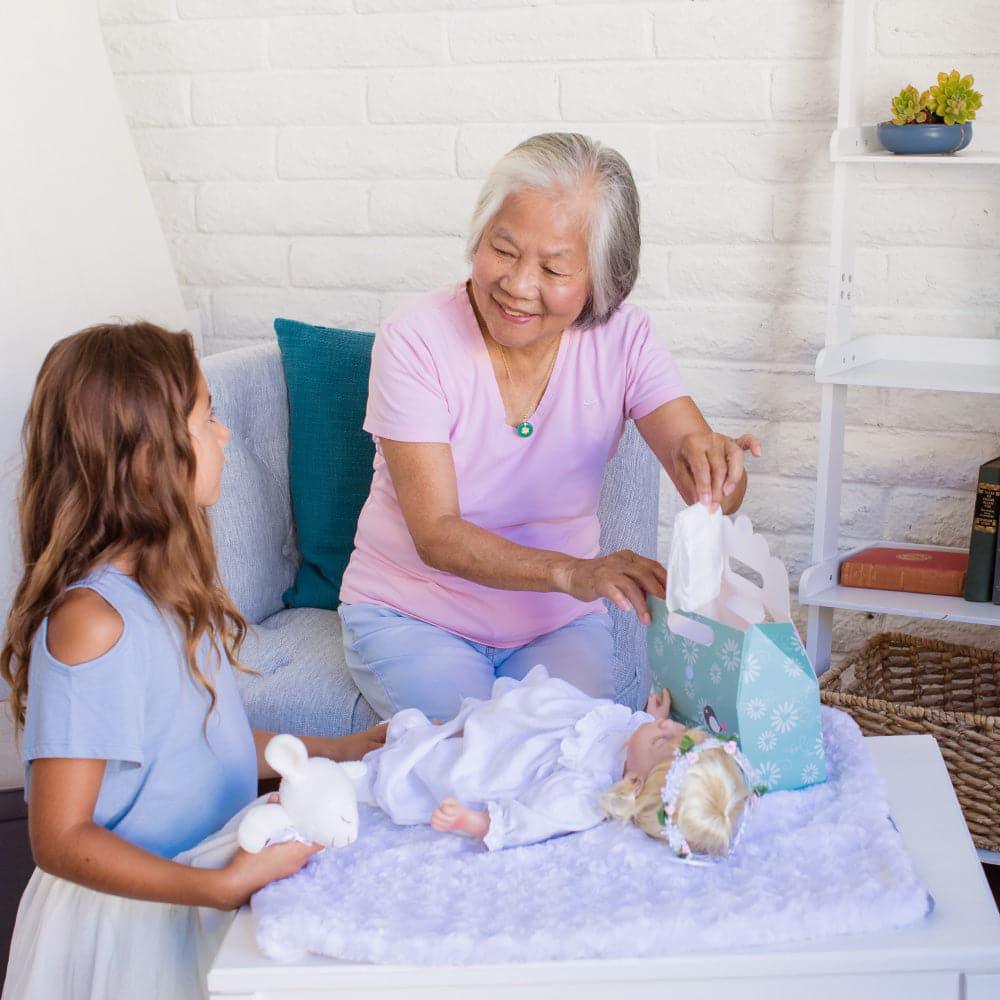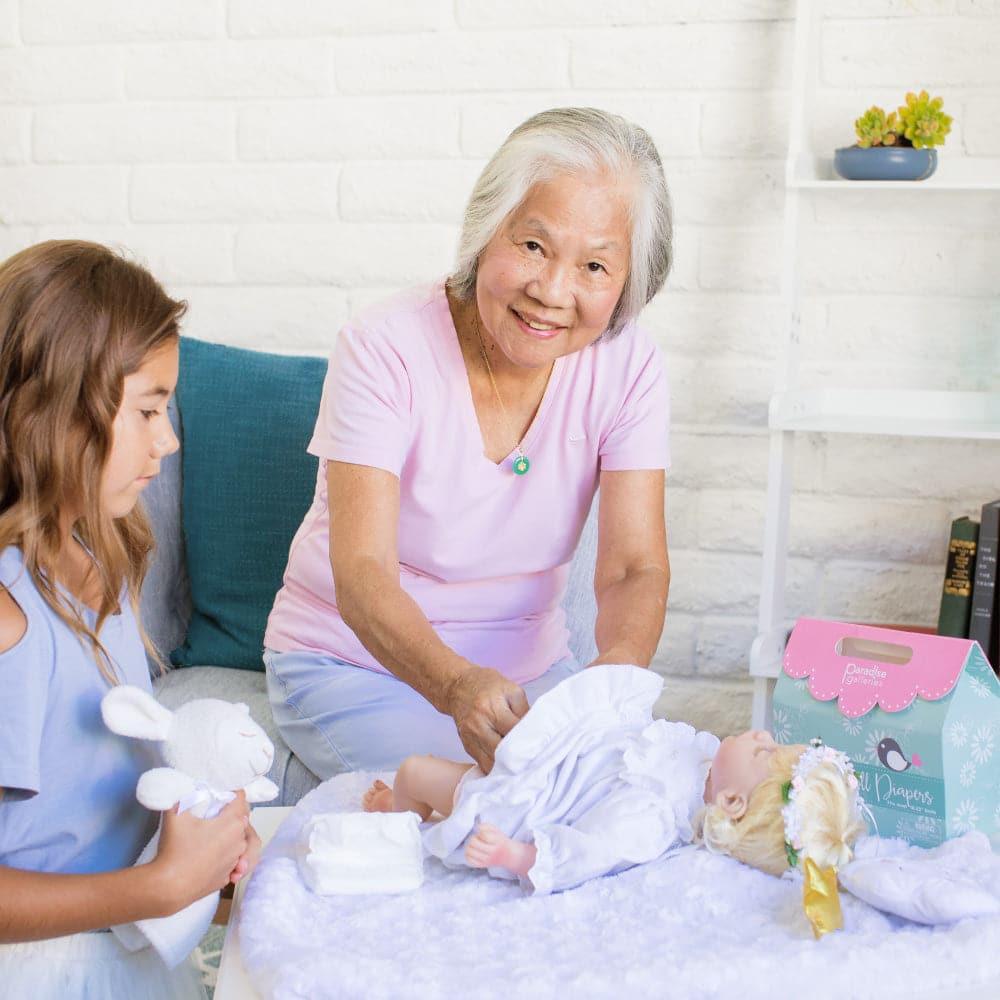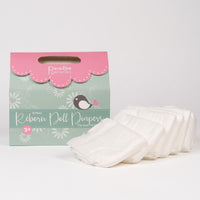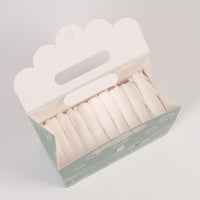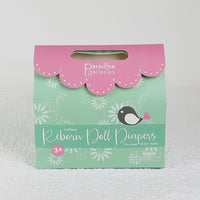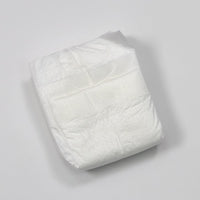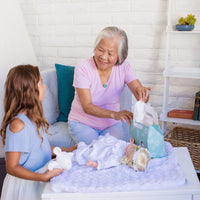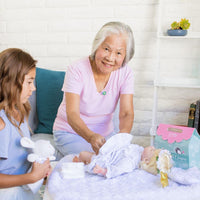 Reborn Doll Diapers
$14.99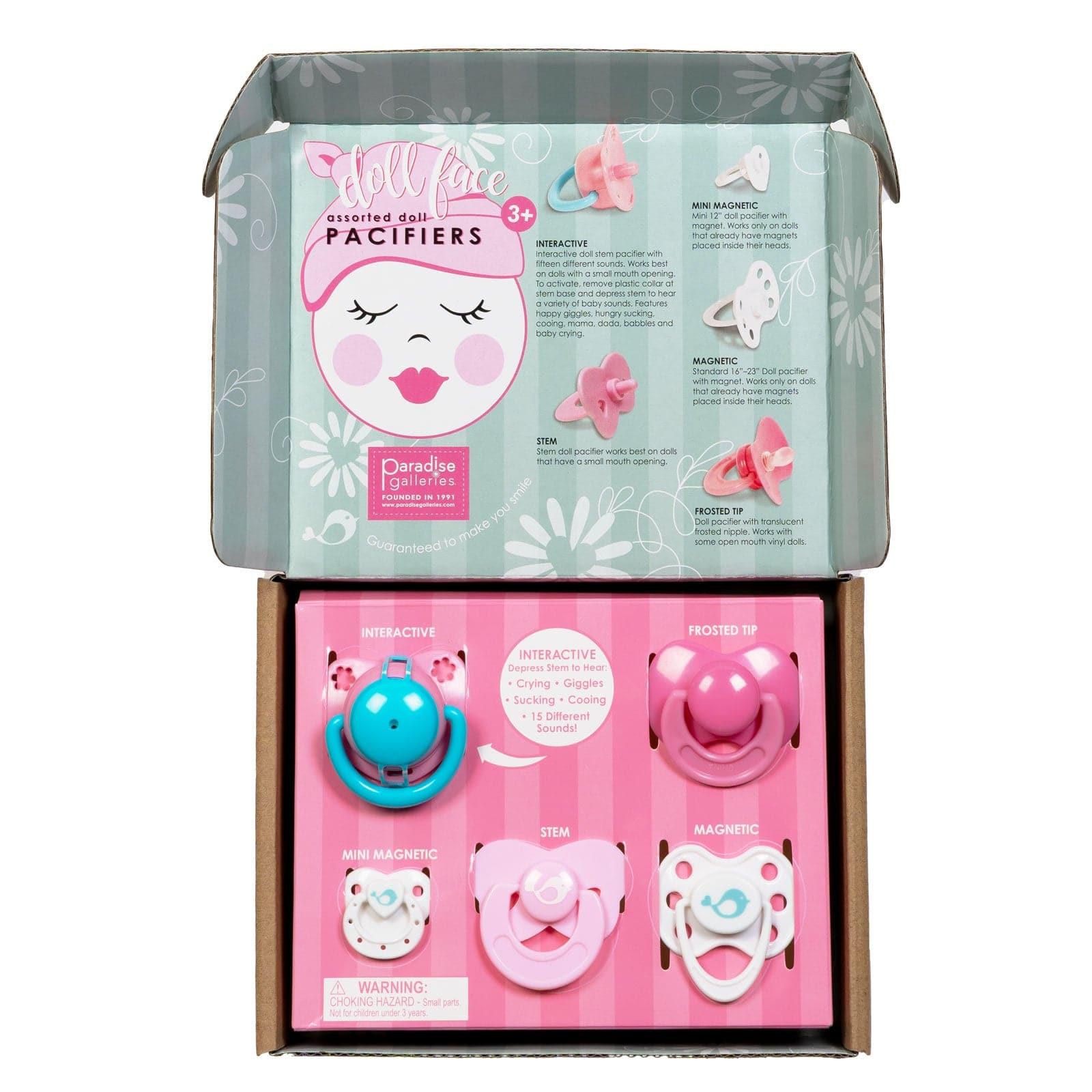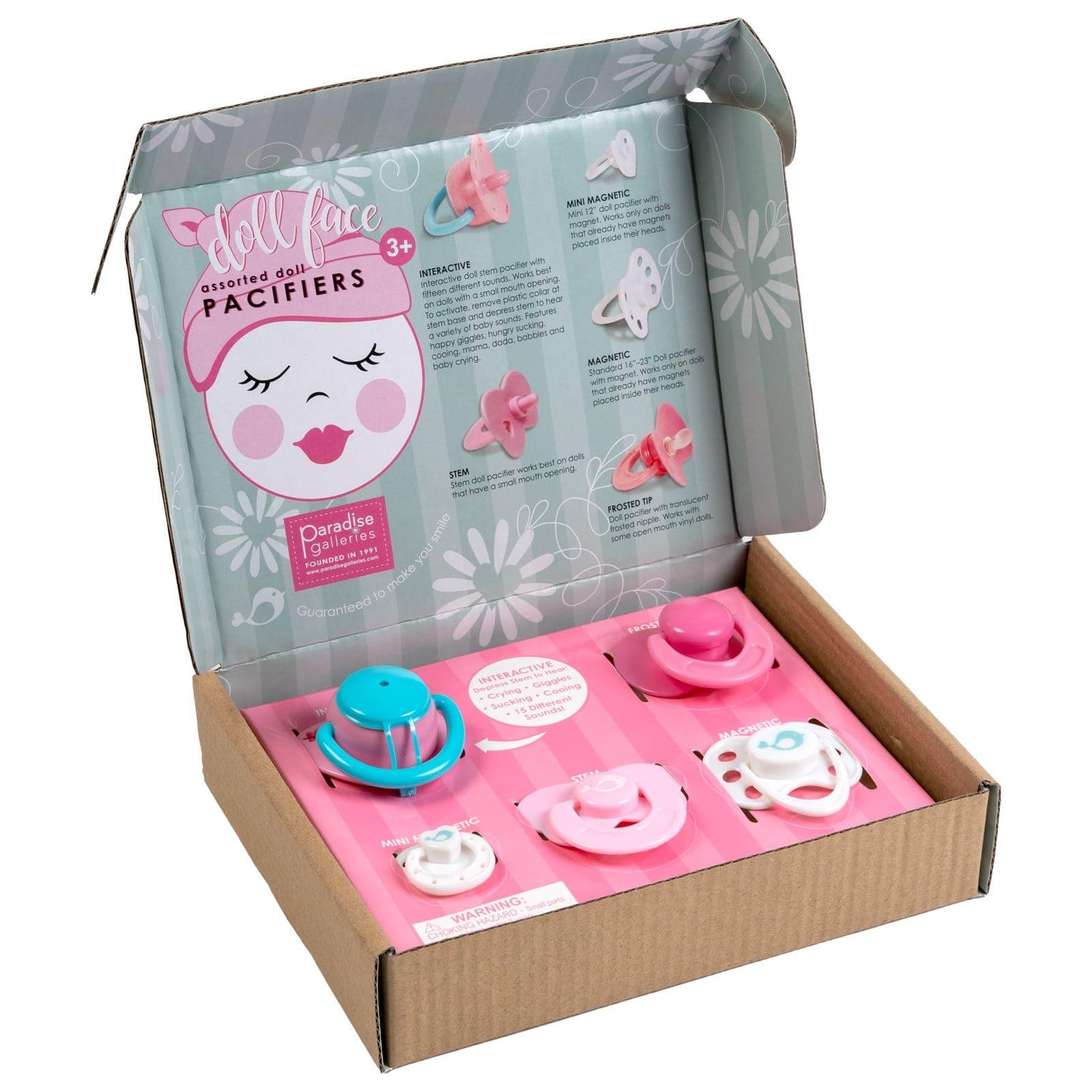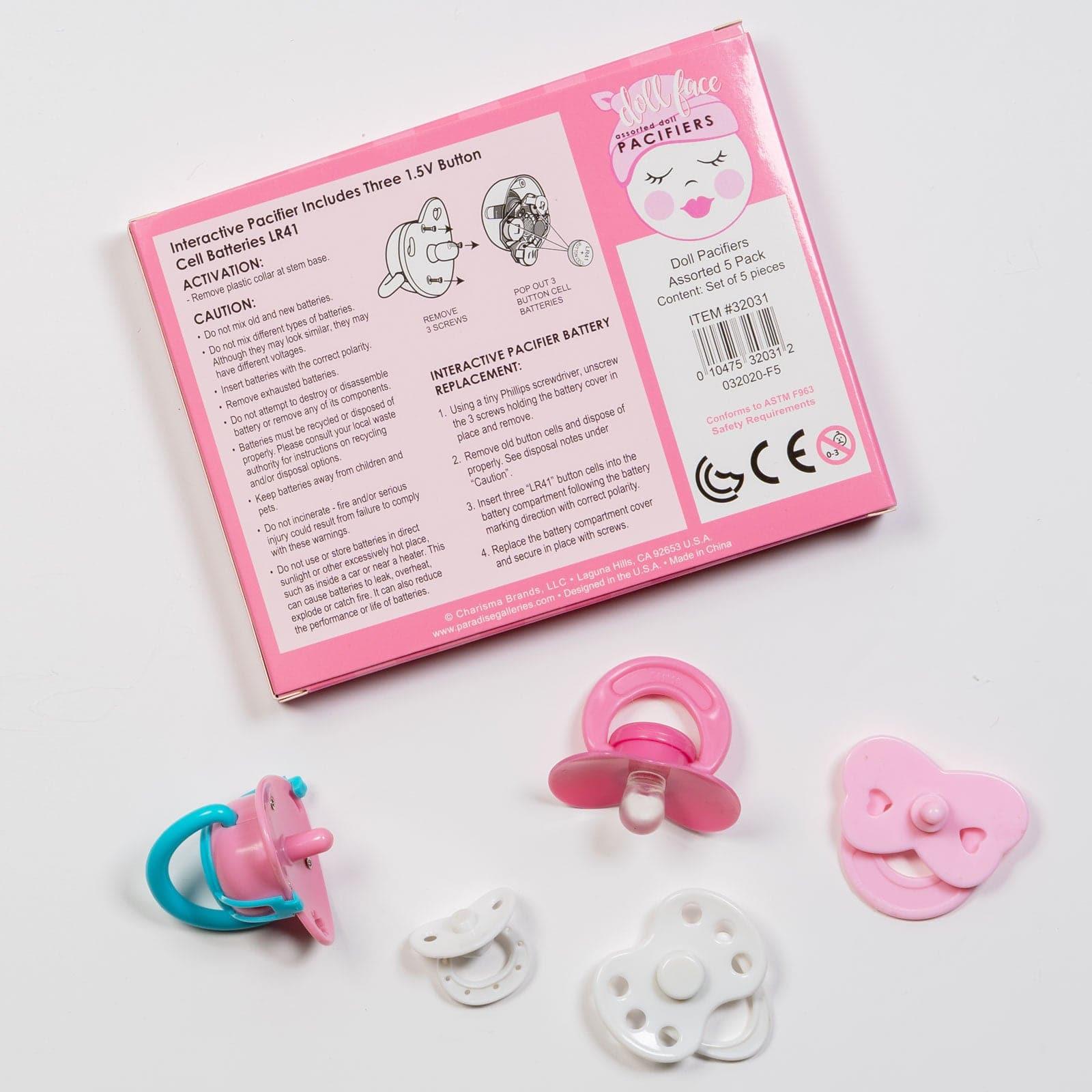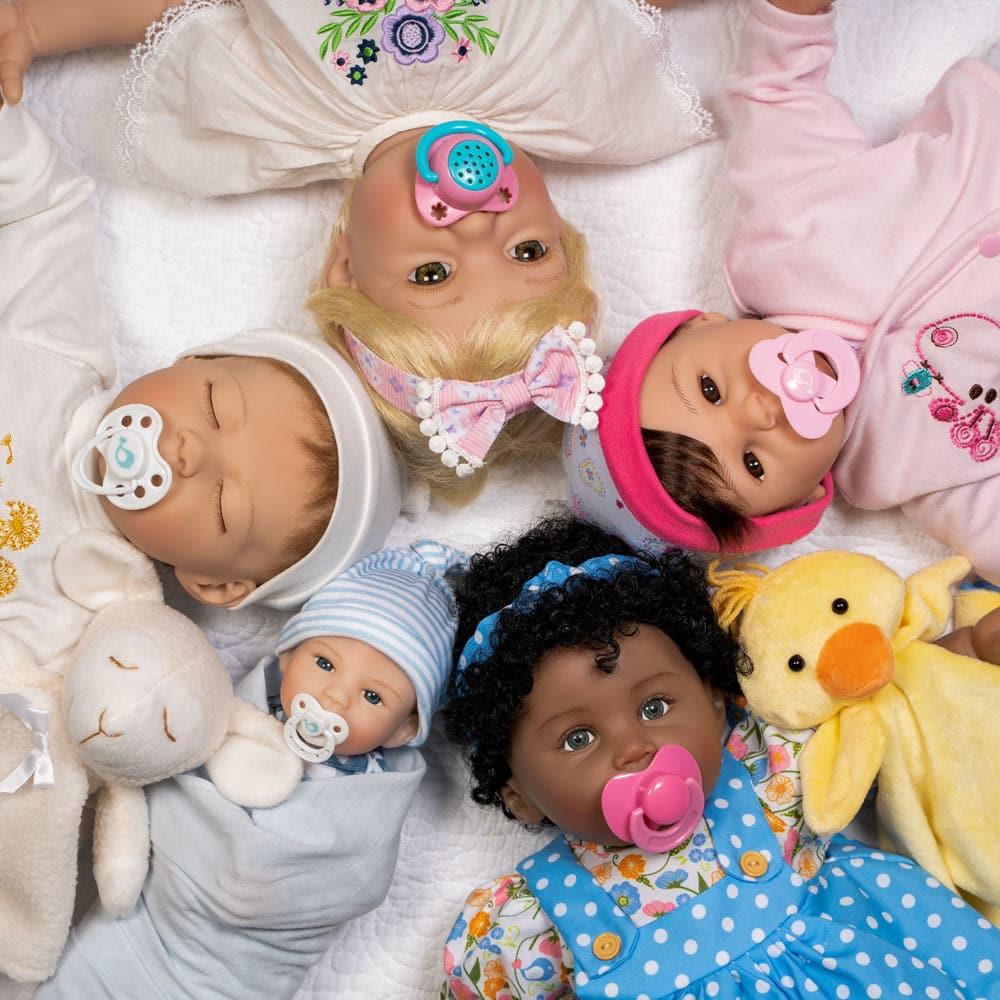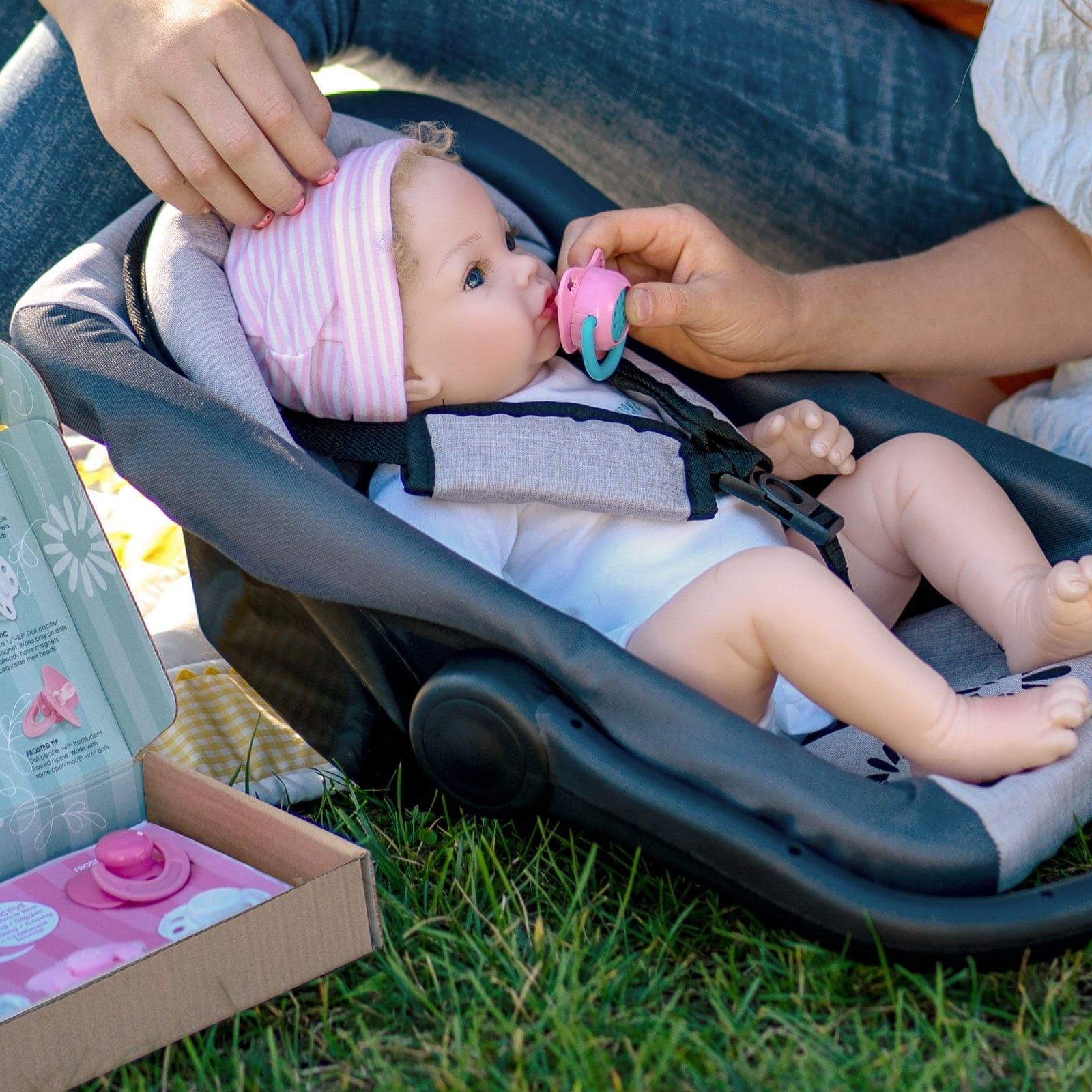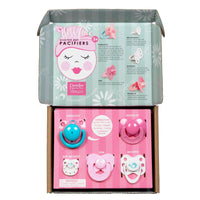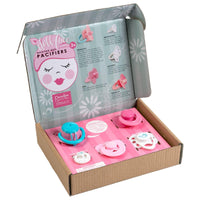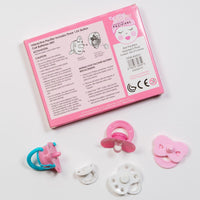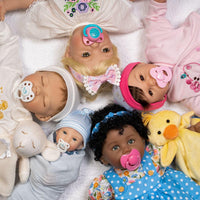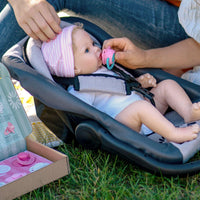 Doll Face Pacifier Gift Set
$14.99