Holiday Gift Guide for Ages 3+
Ignite your kid's imagination and creativity through doll play. Make the most out of this season and surprise your little one with realistic baby dolls perfect for young reborn collectors age 3 and up.
Browse our Best-selling Kid-Approved Baby Dolls!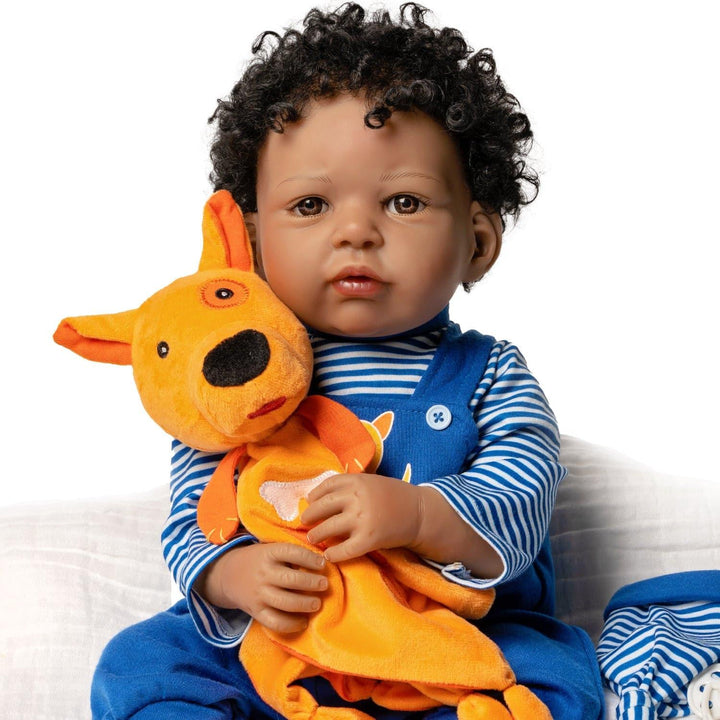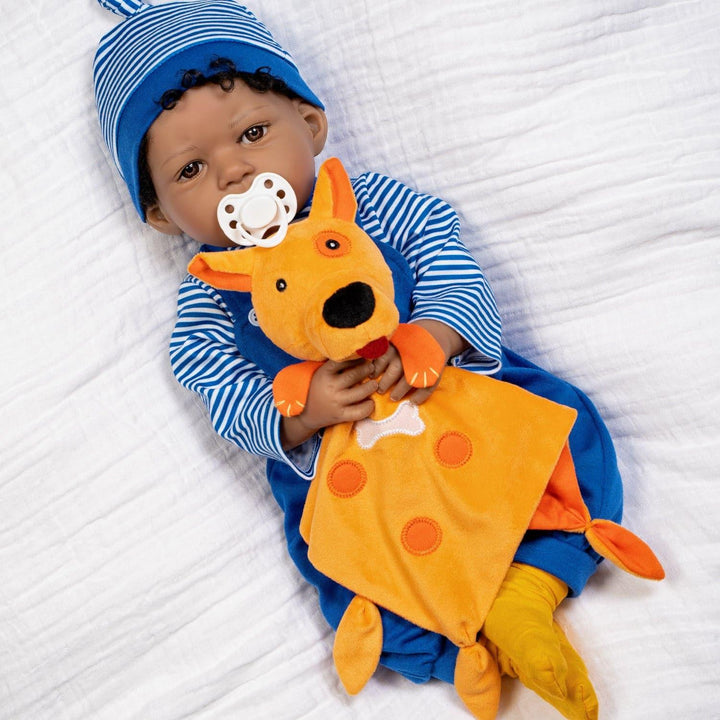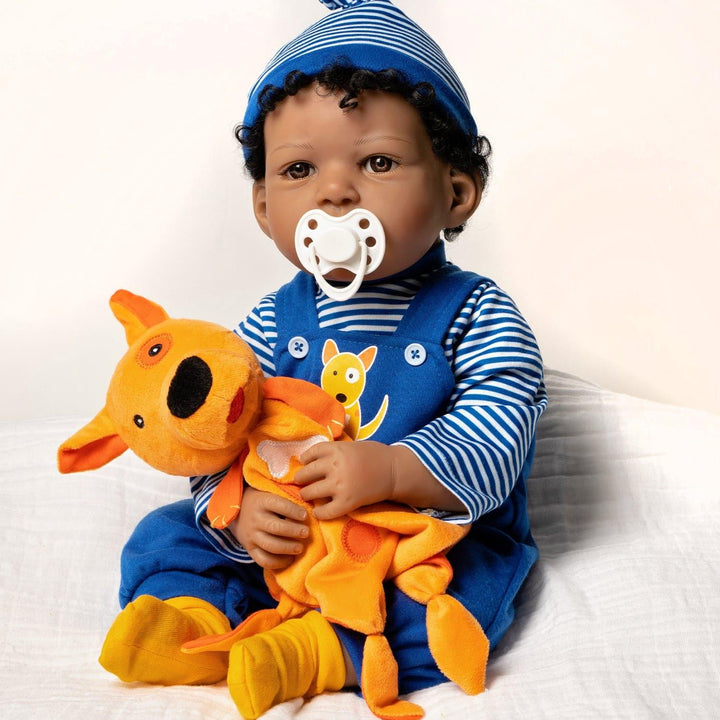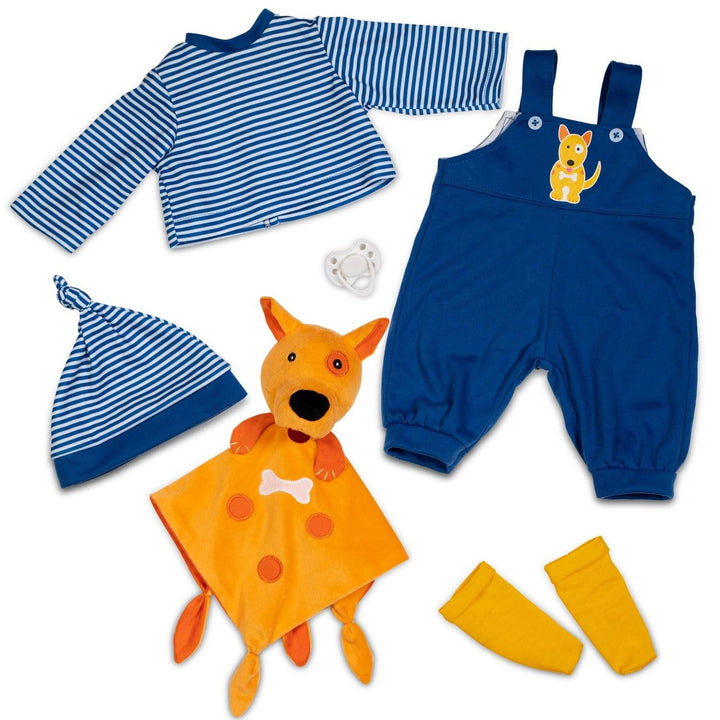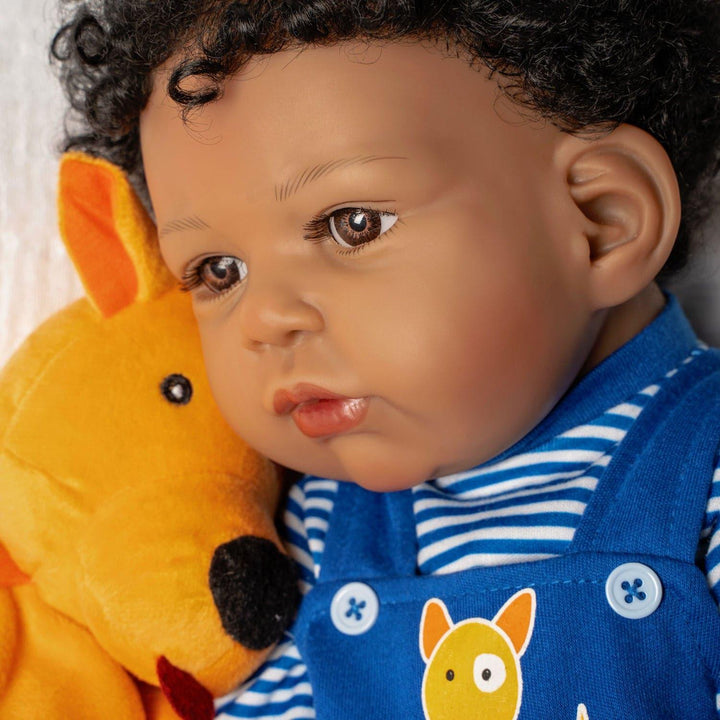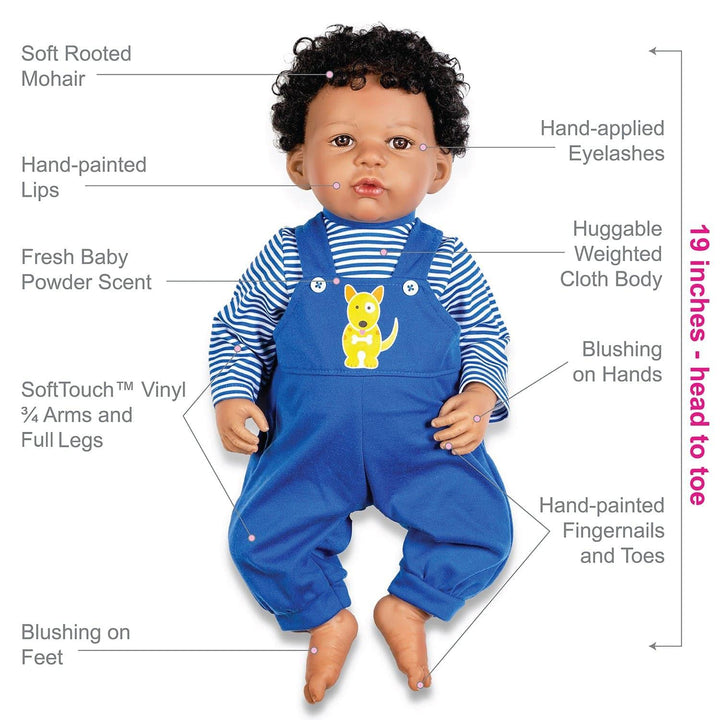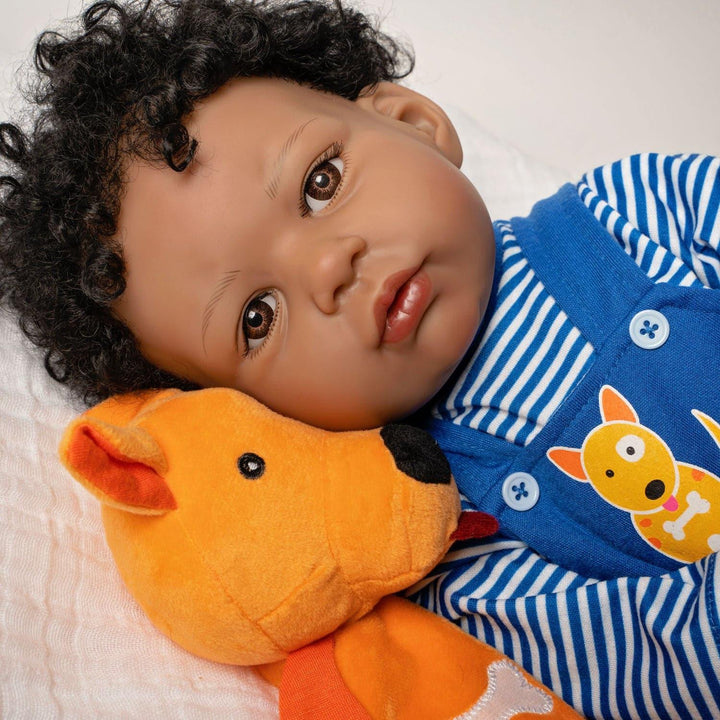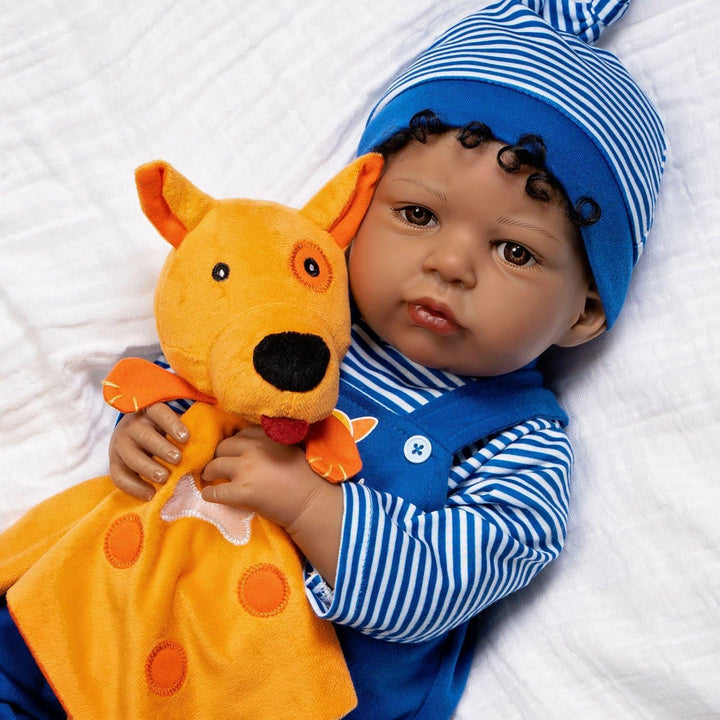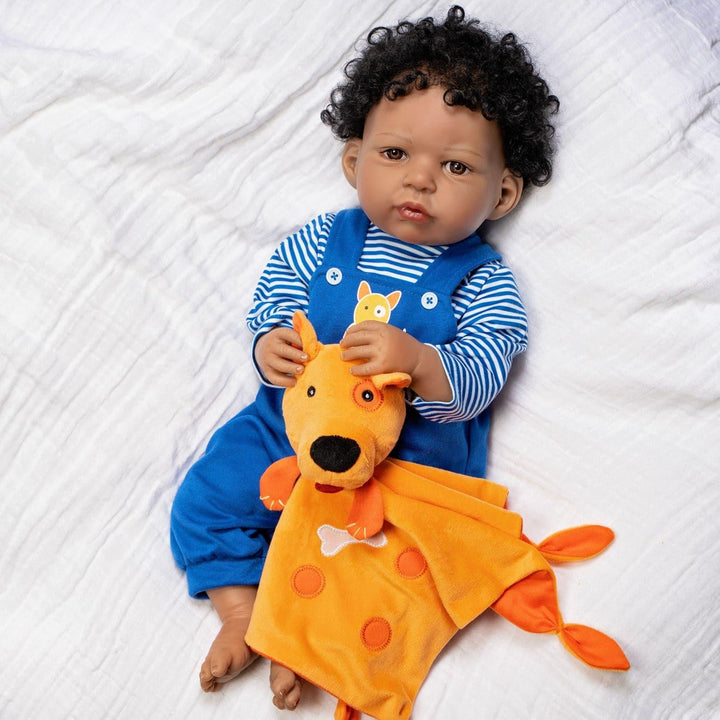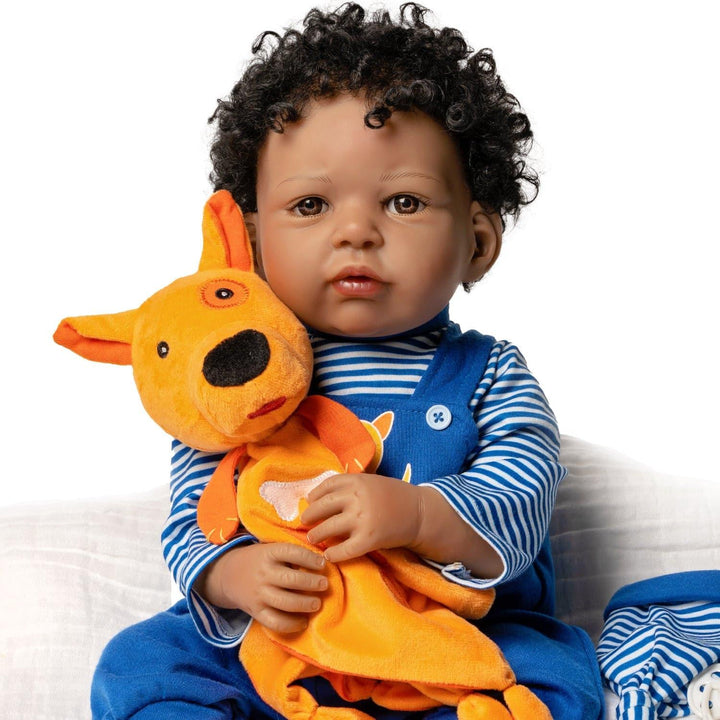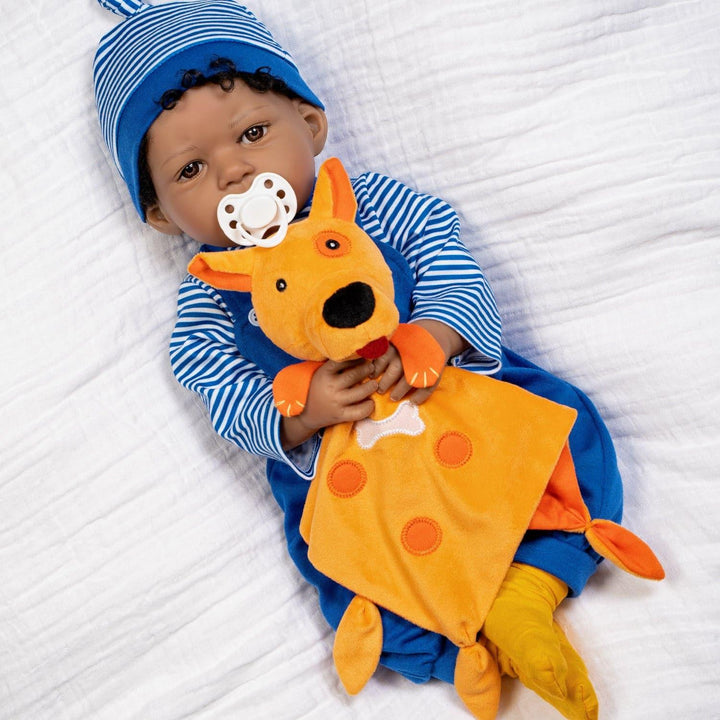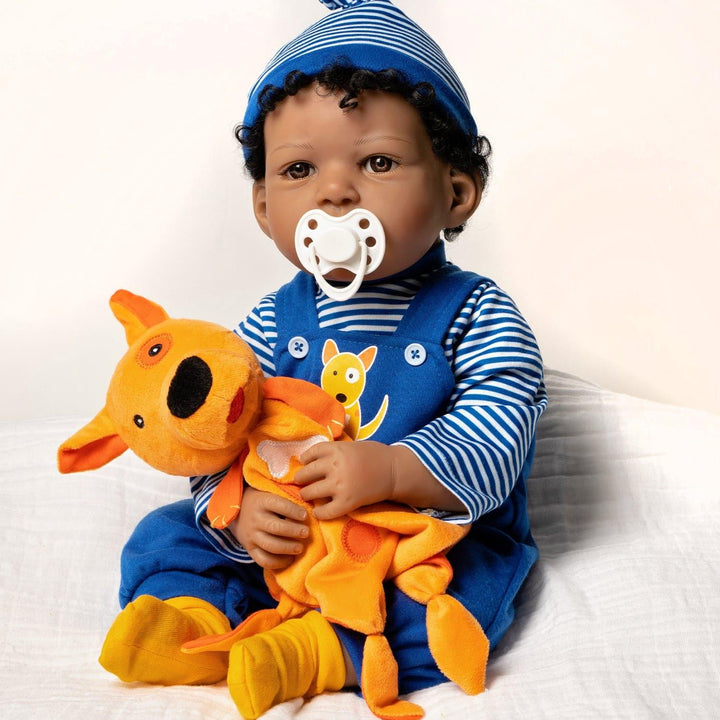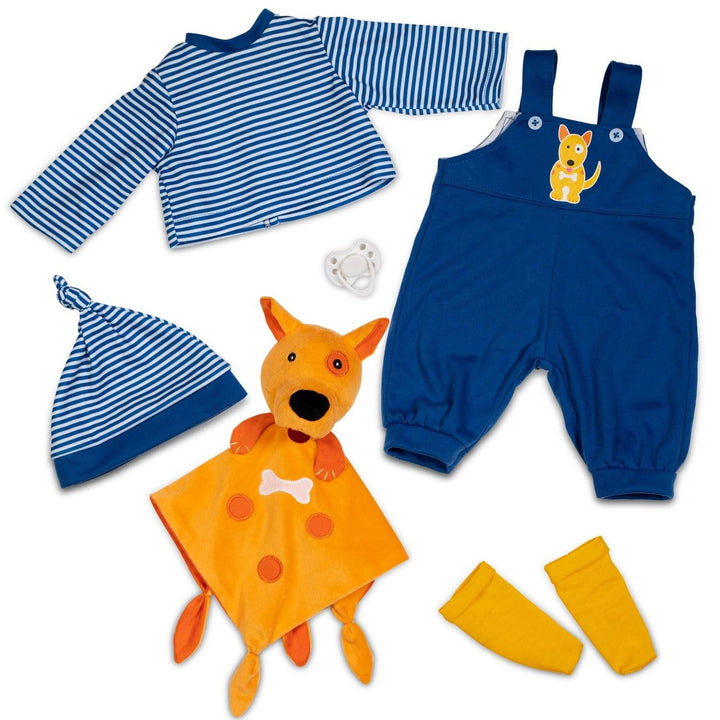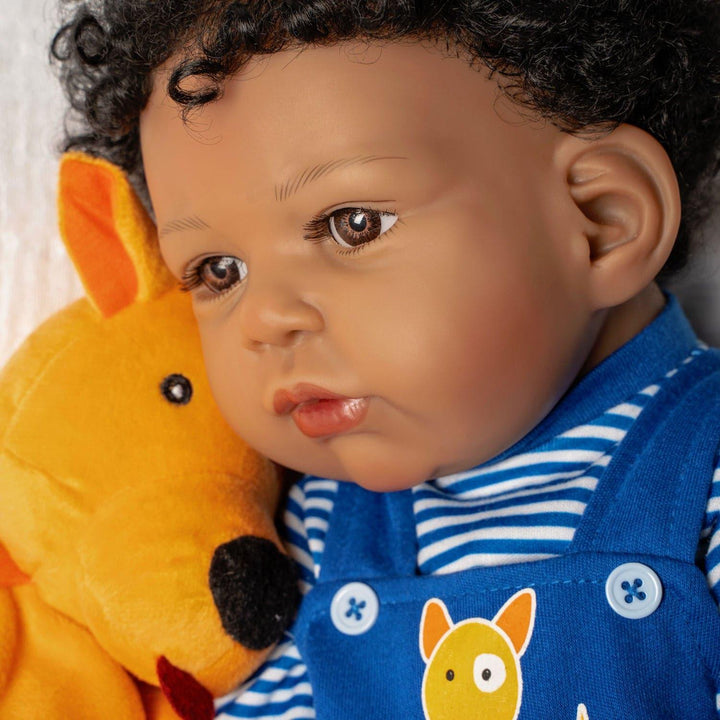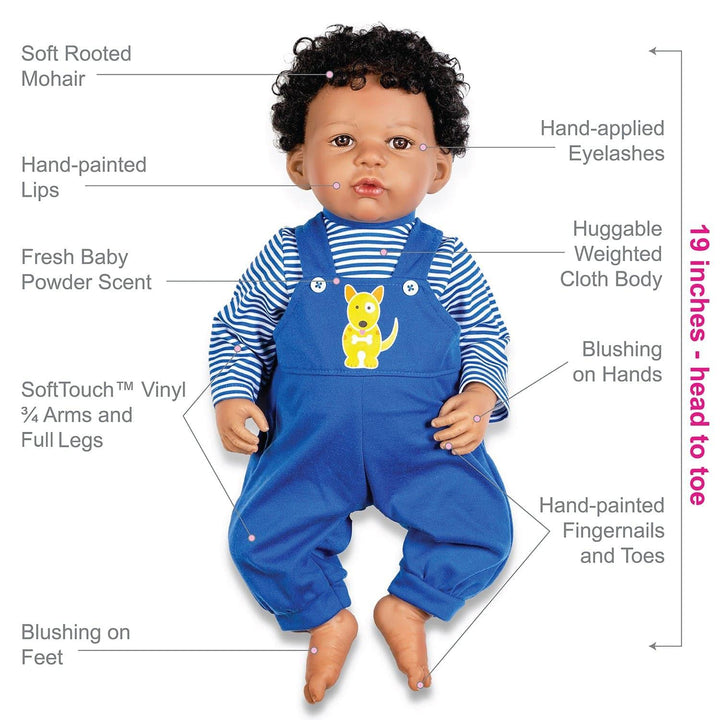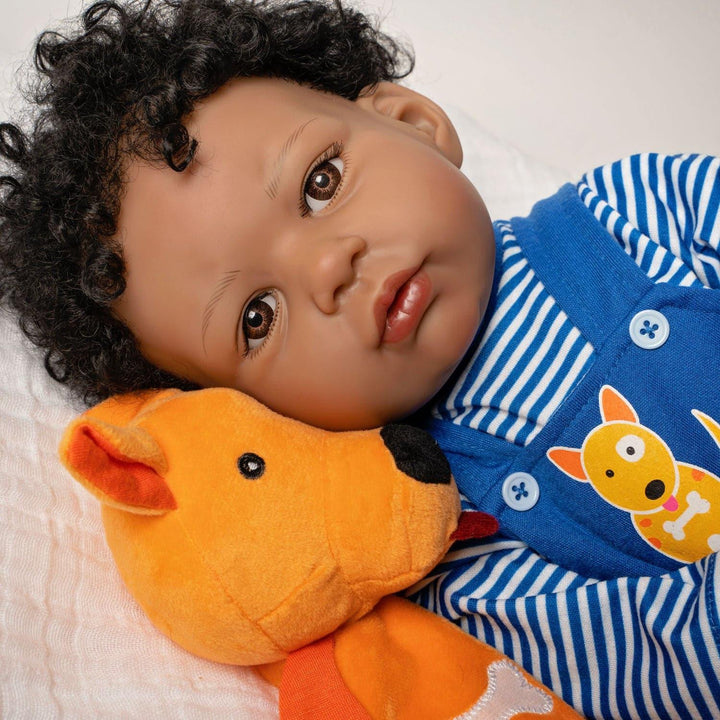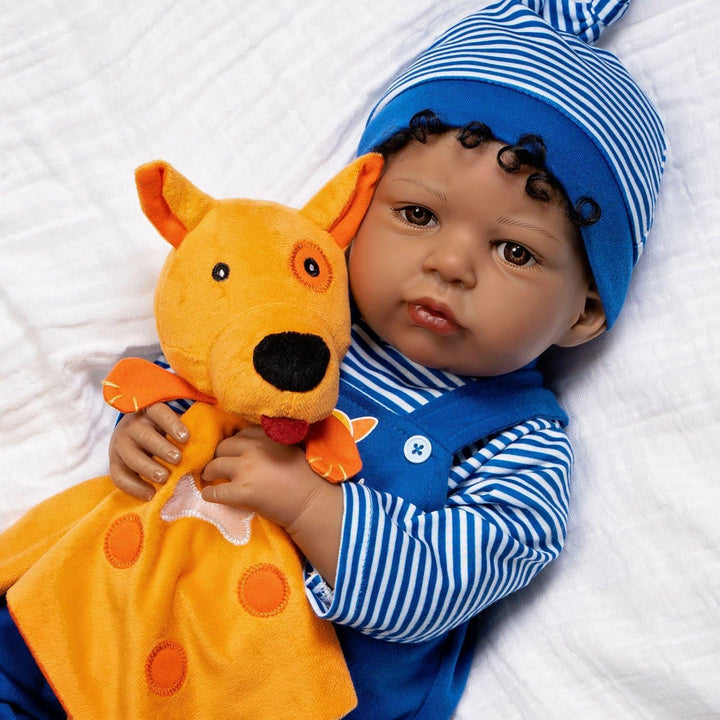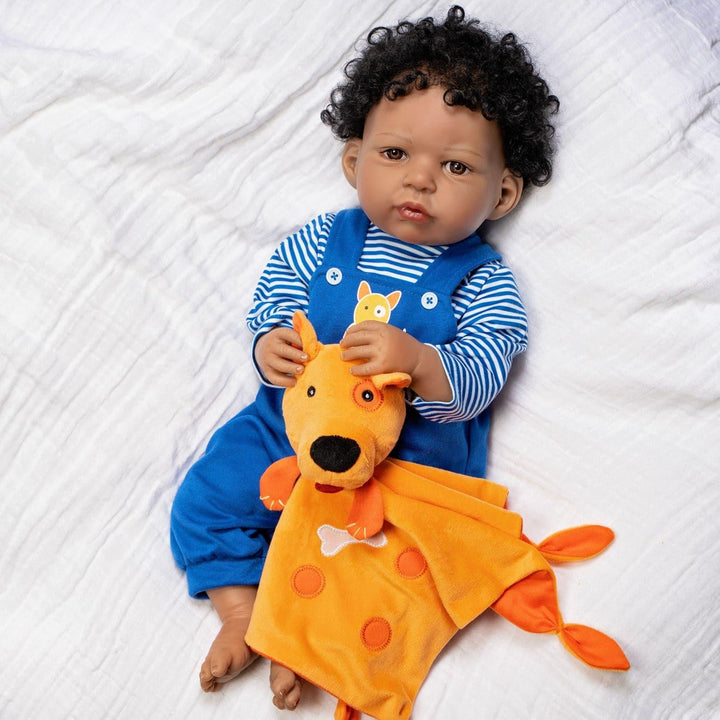 Puppy Pal
His beautiful brown eyes give life to his curious baby expression! Get ready to play all through the holidays with precious Puppy Pal!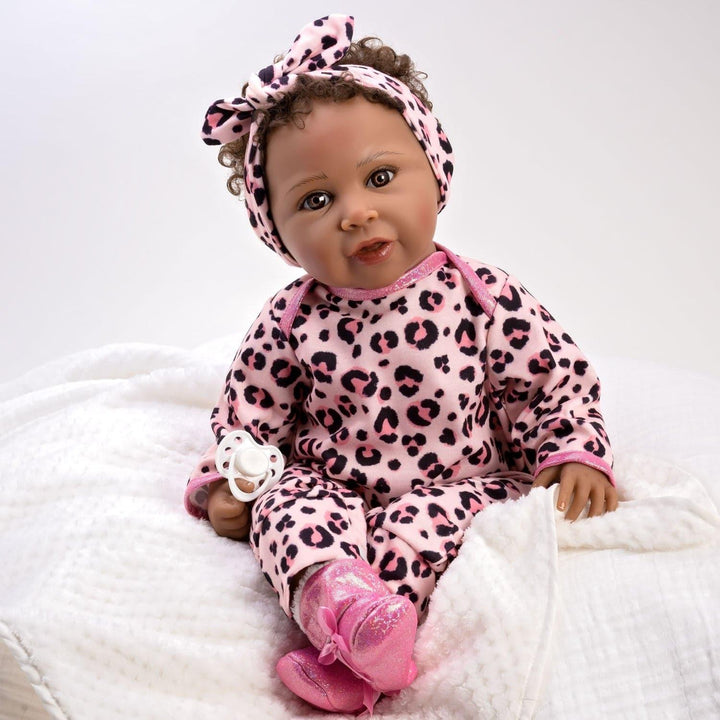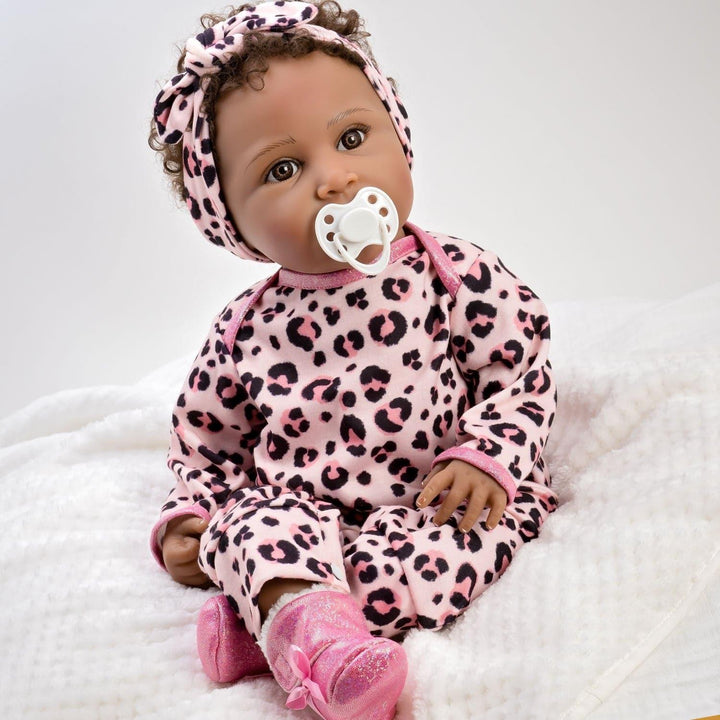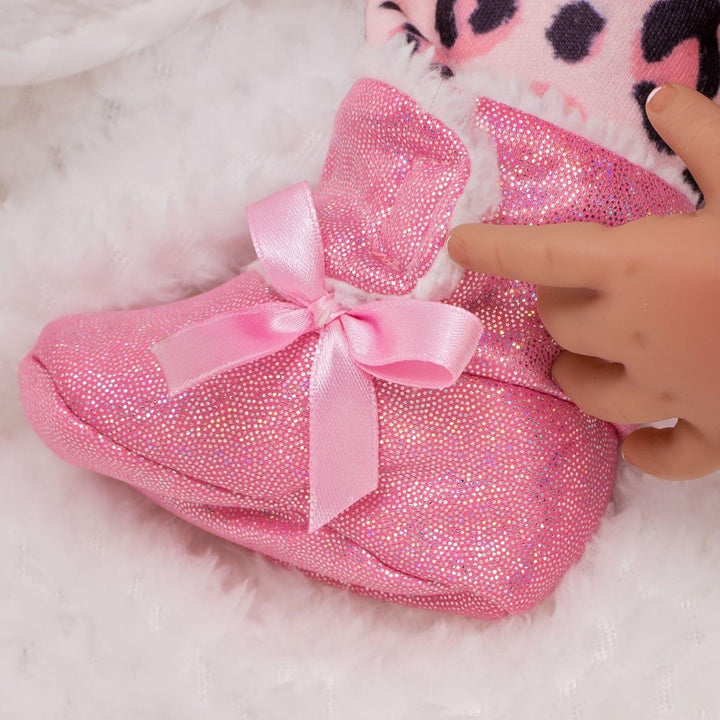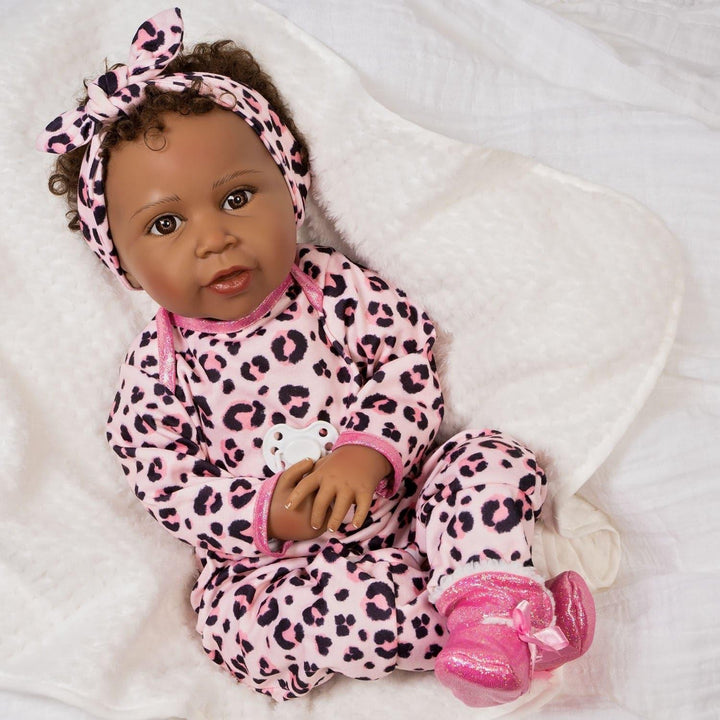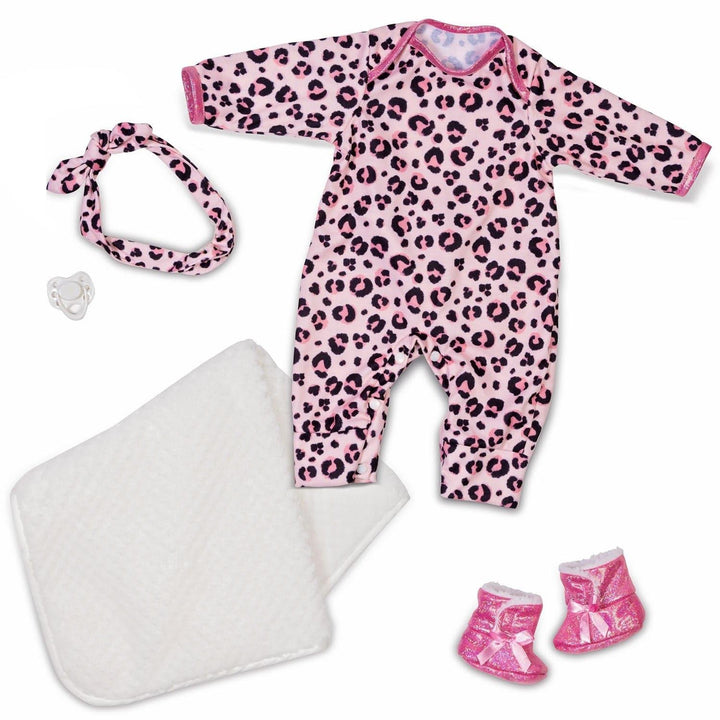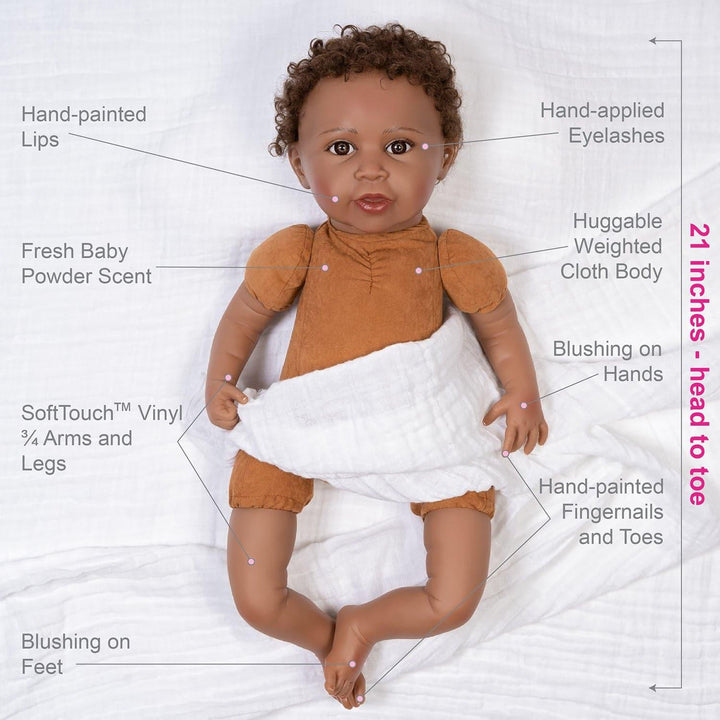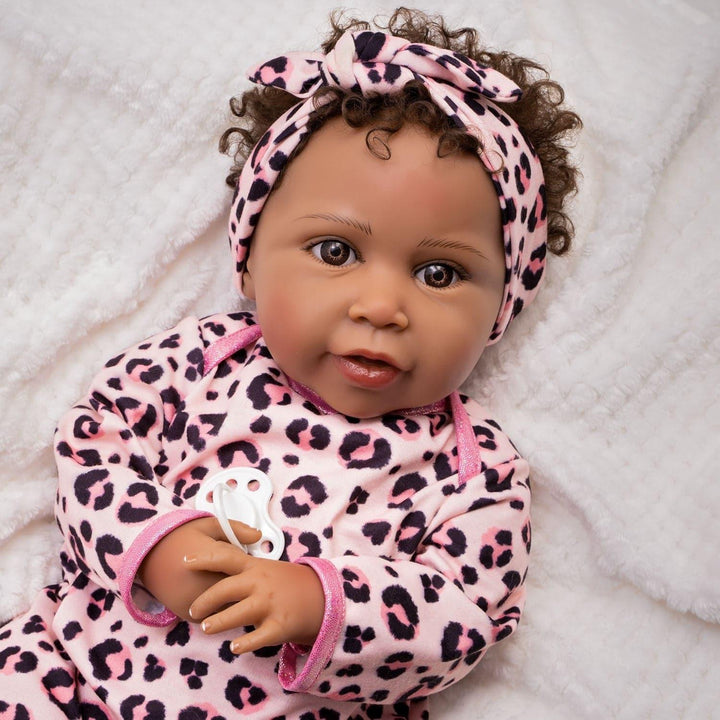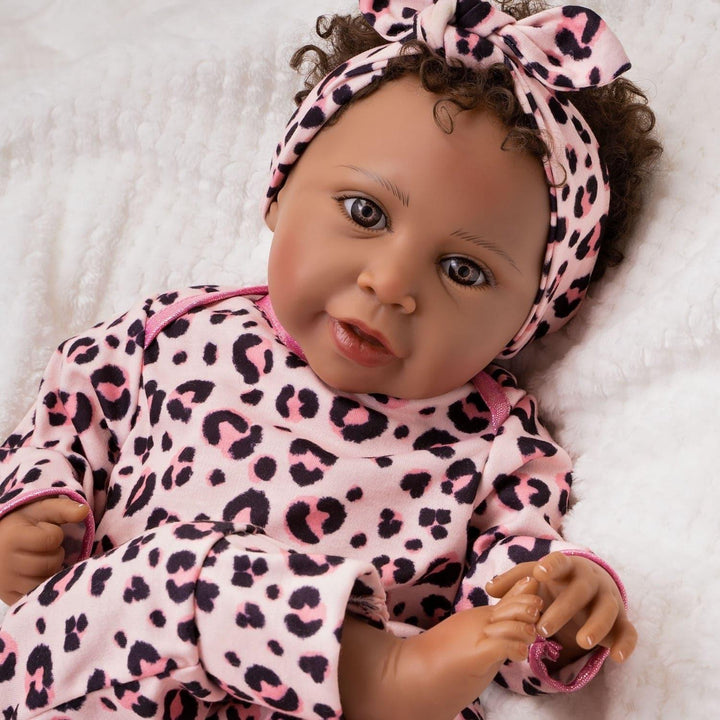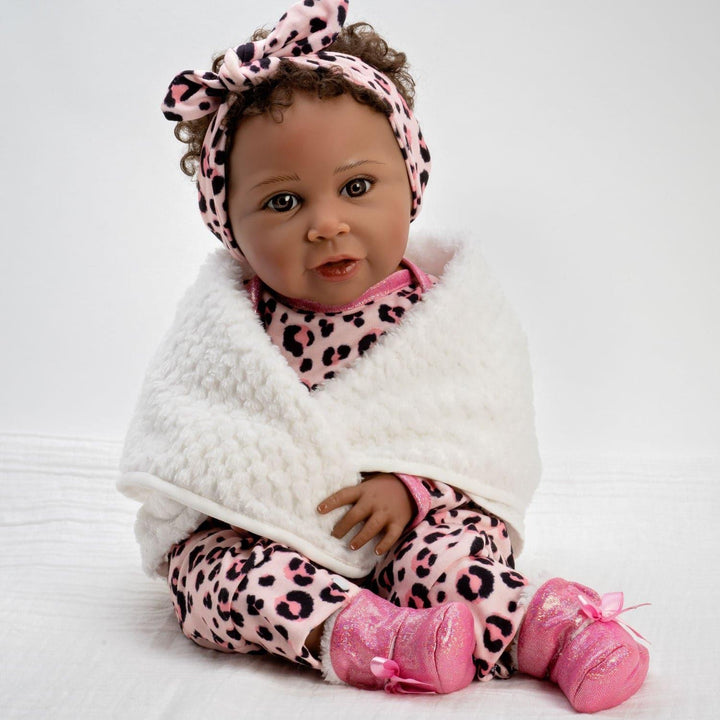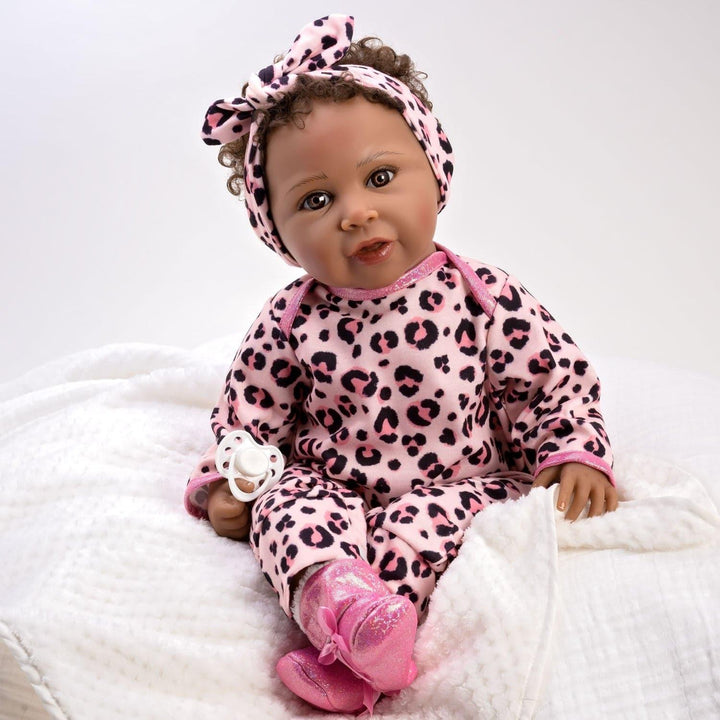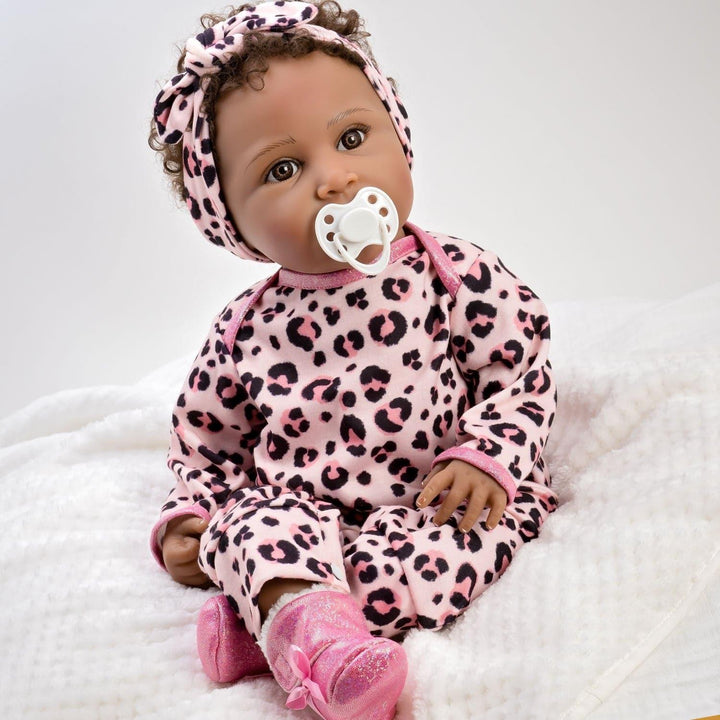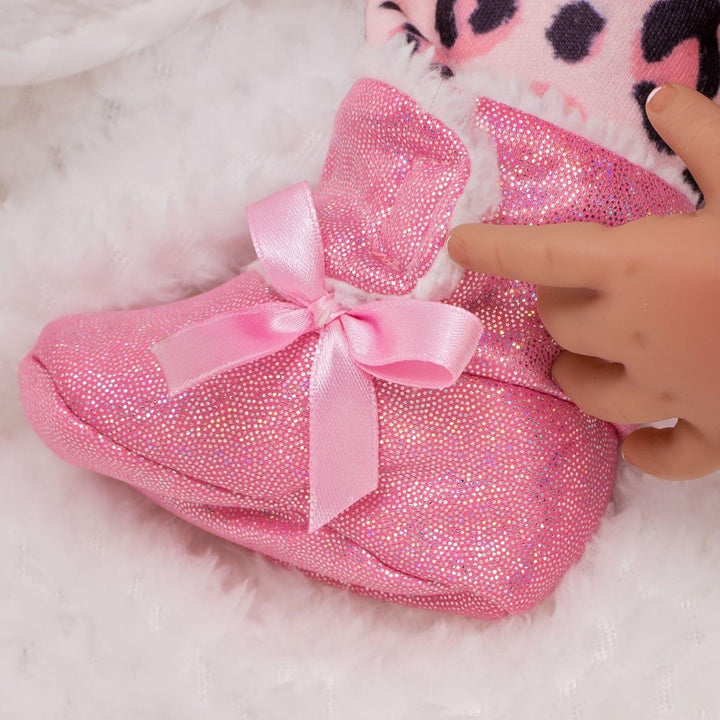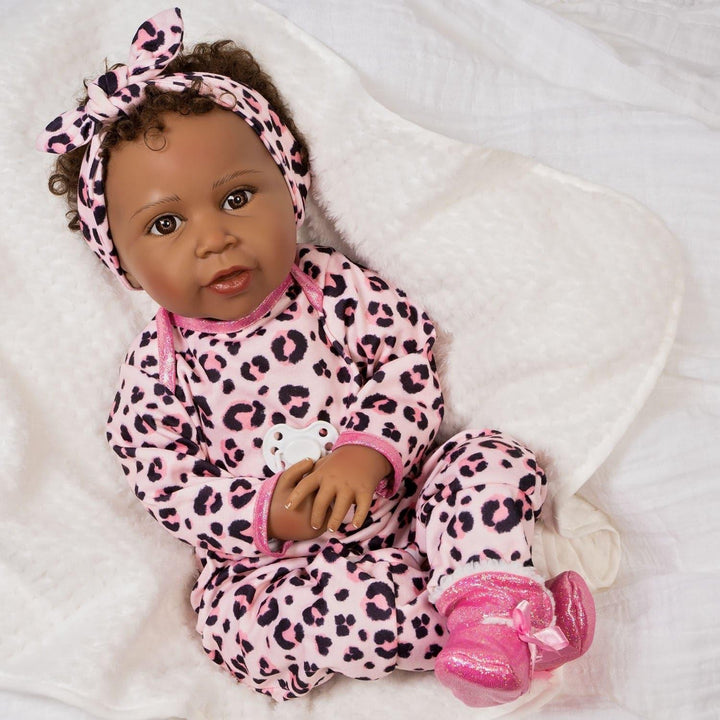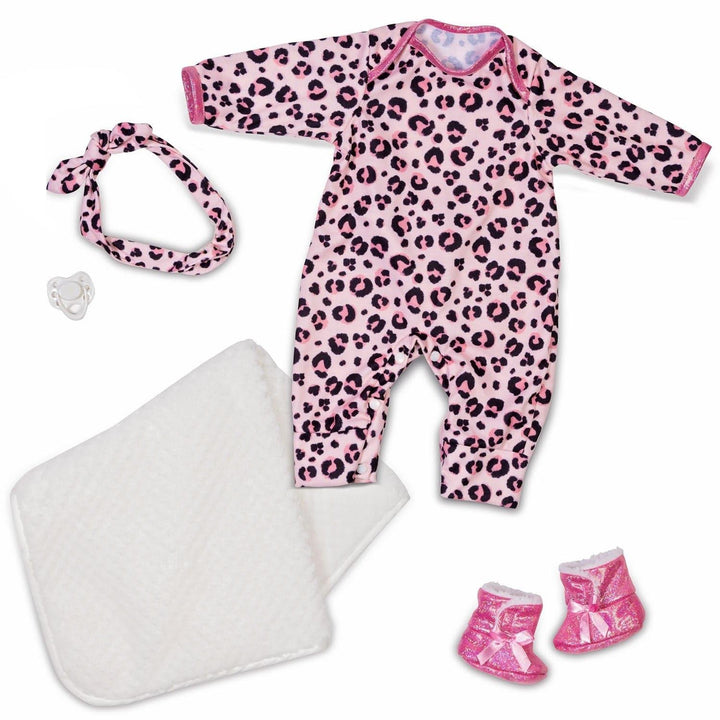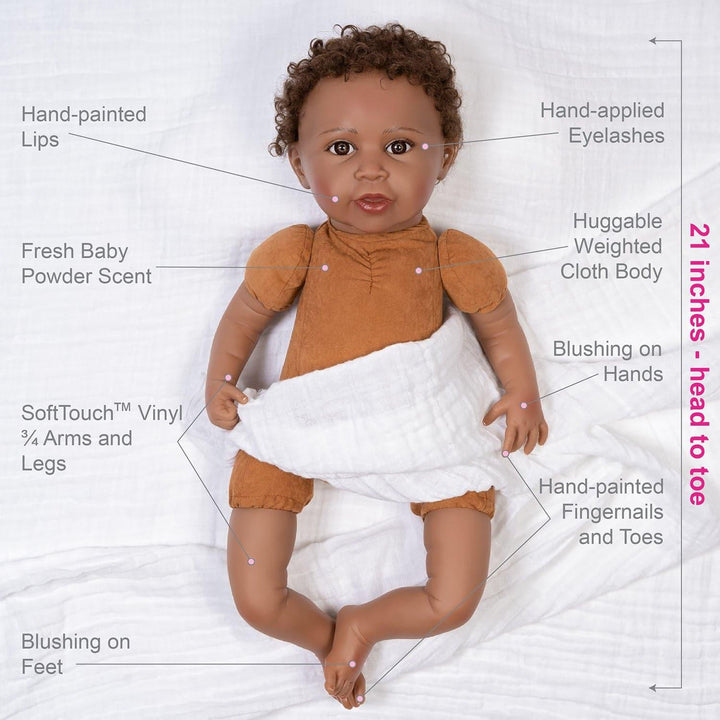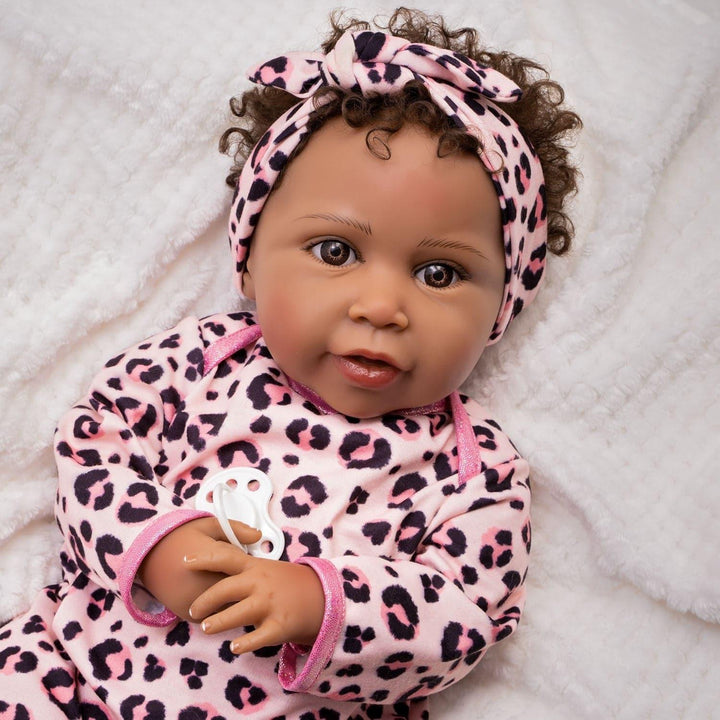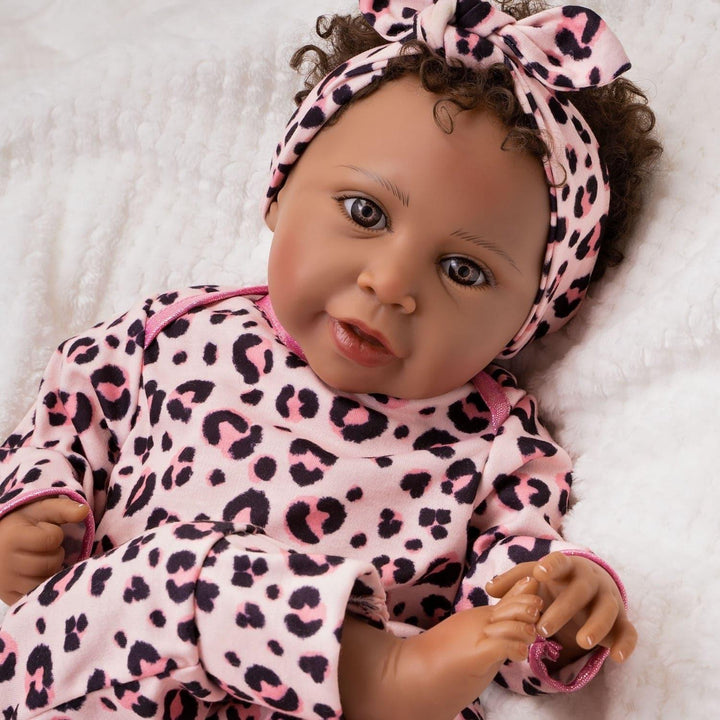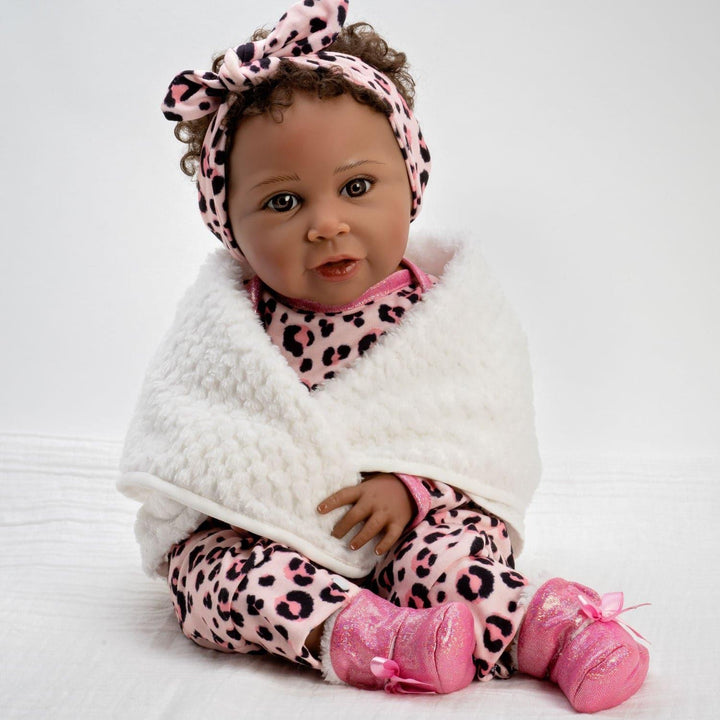 Wild Thing
Softly wild like her precious curls, Wild Thing takes the spotlight with her fun-loving personality! Bring her home for the holidays and let your love run wild!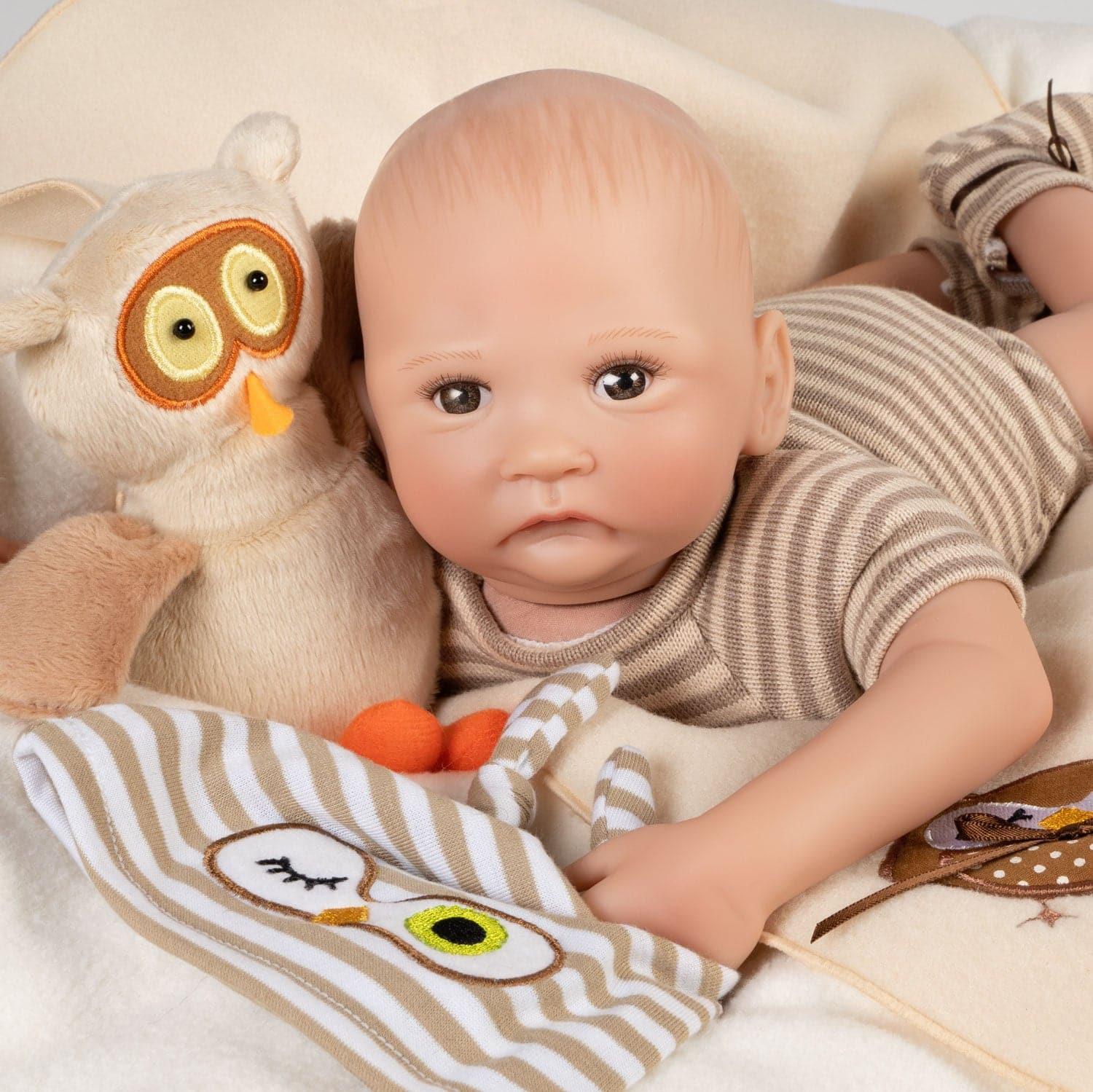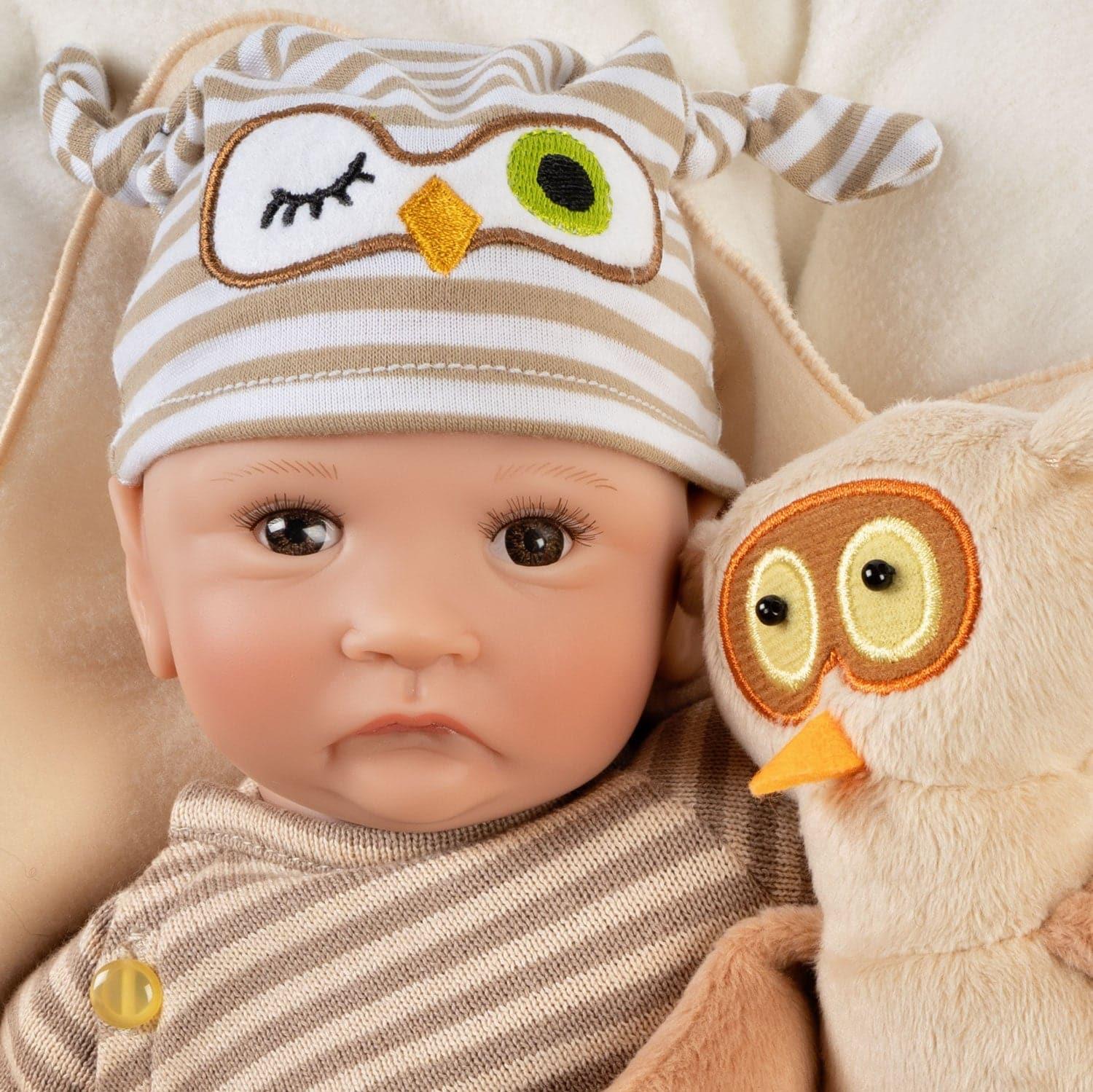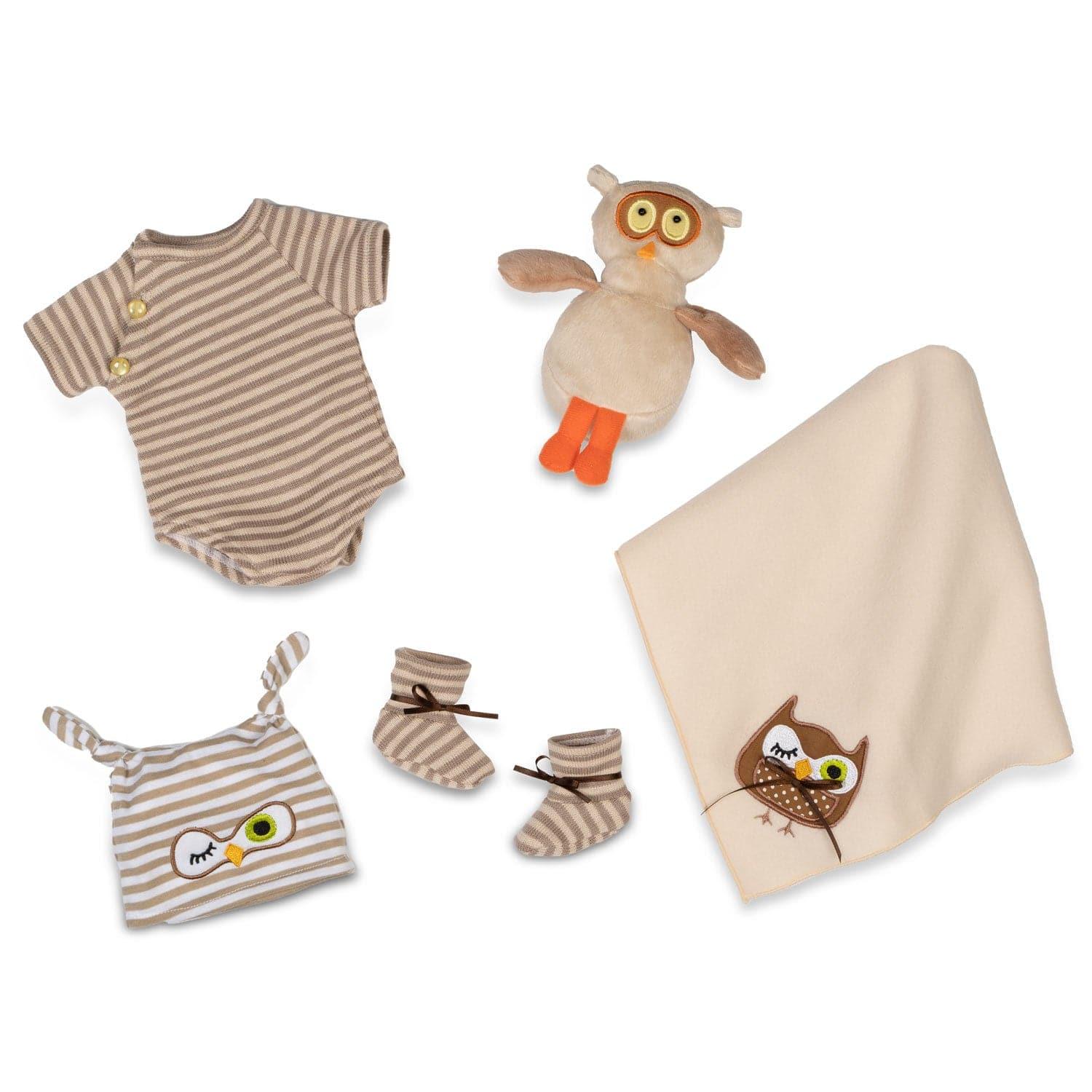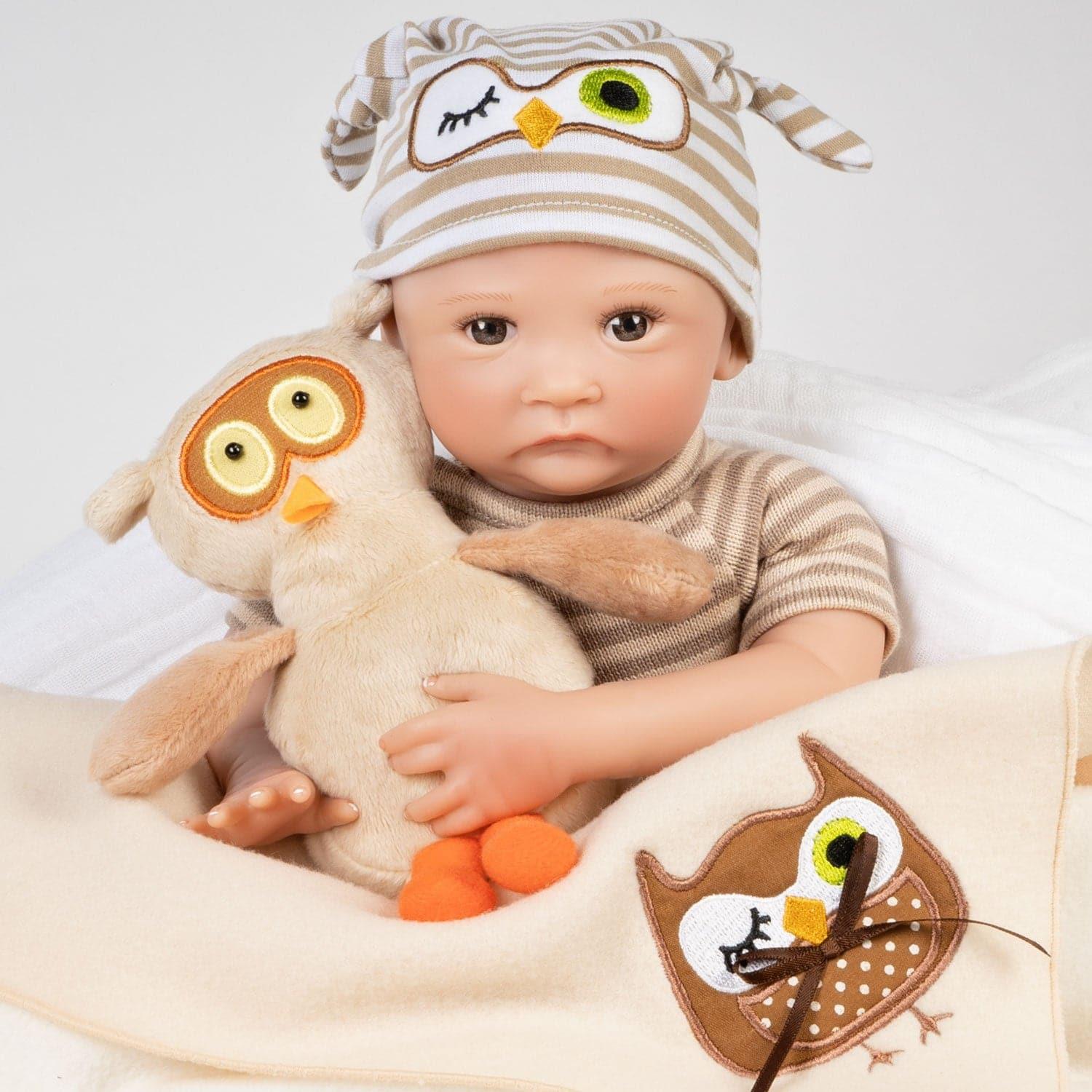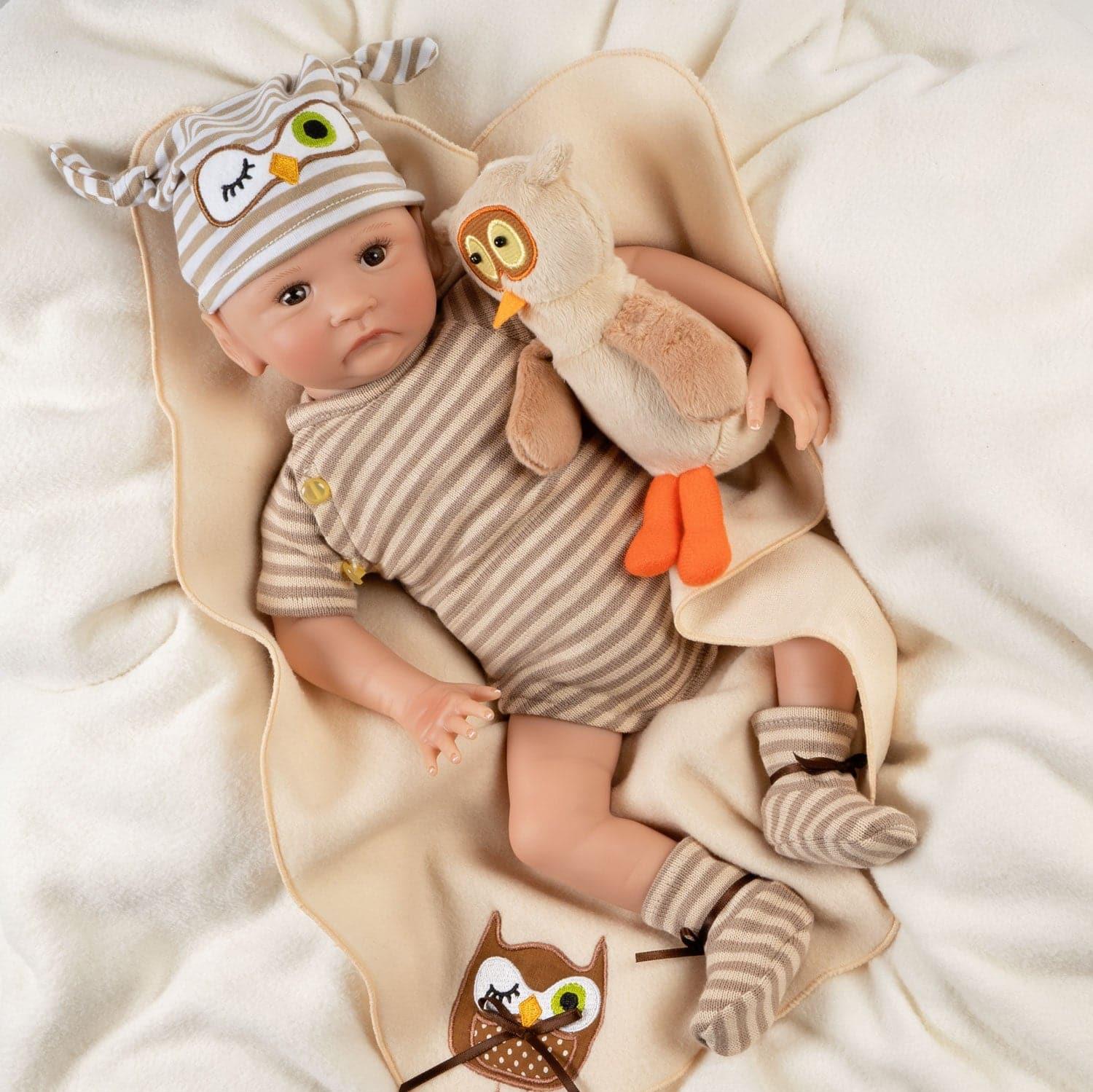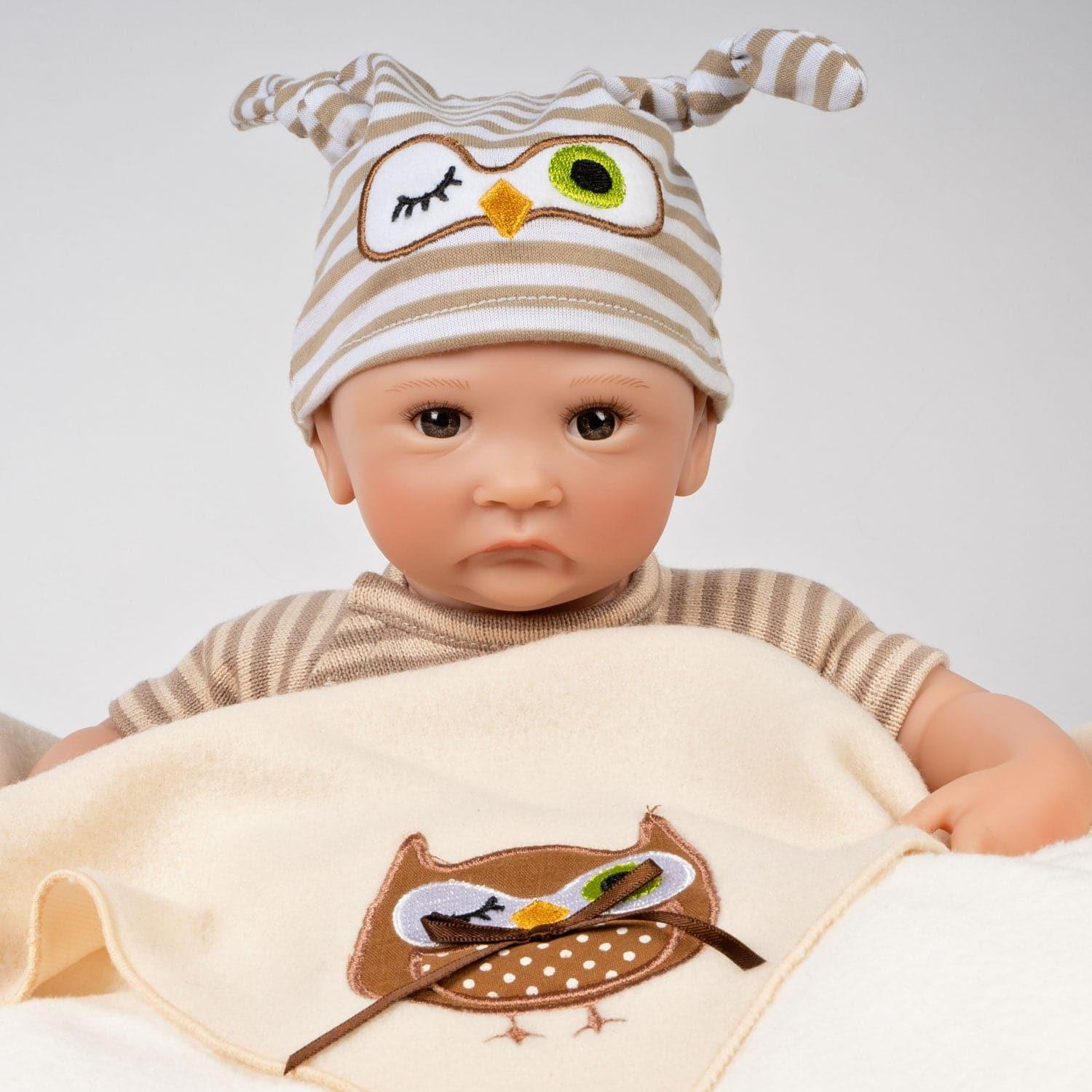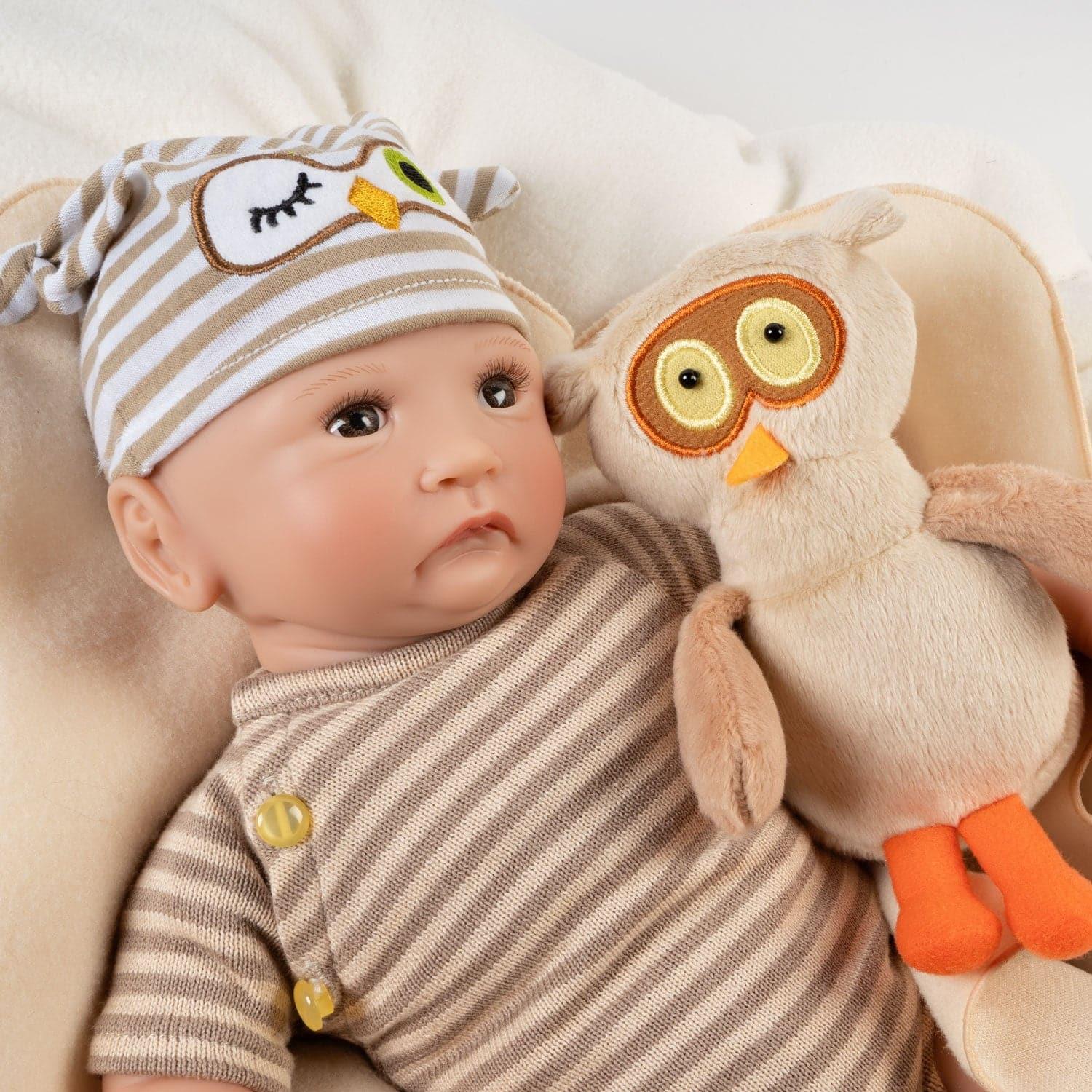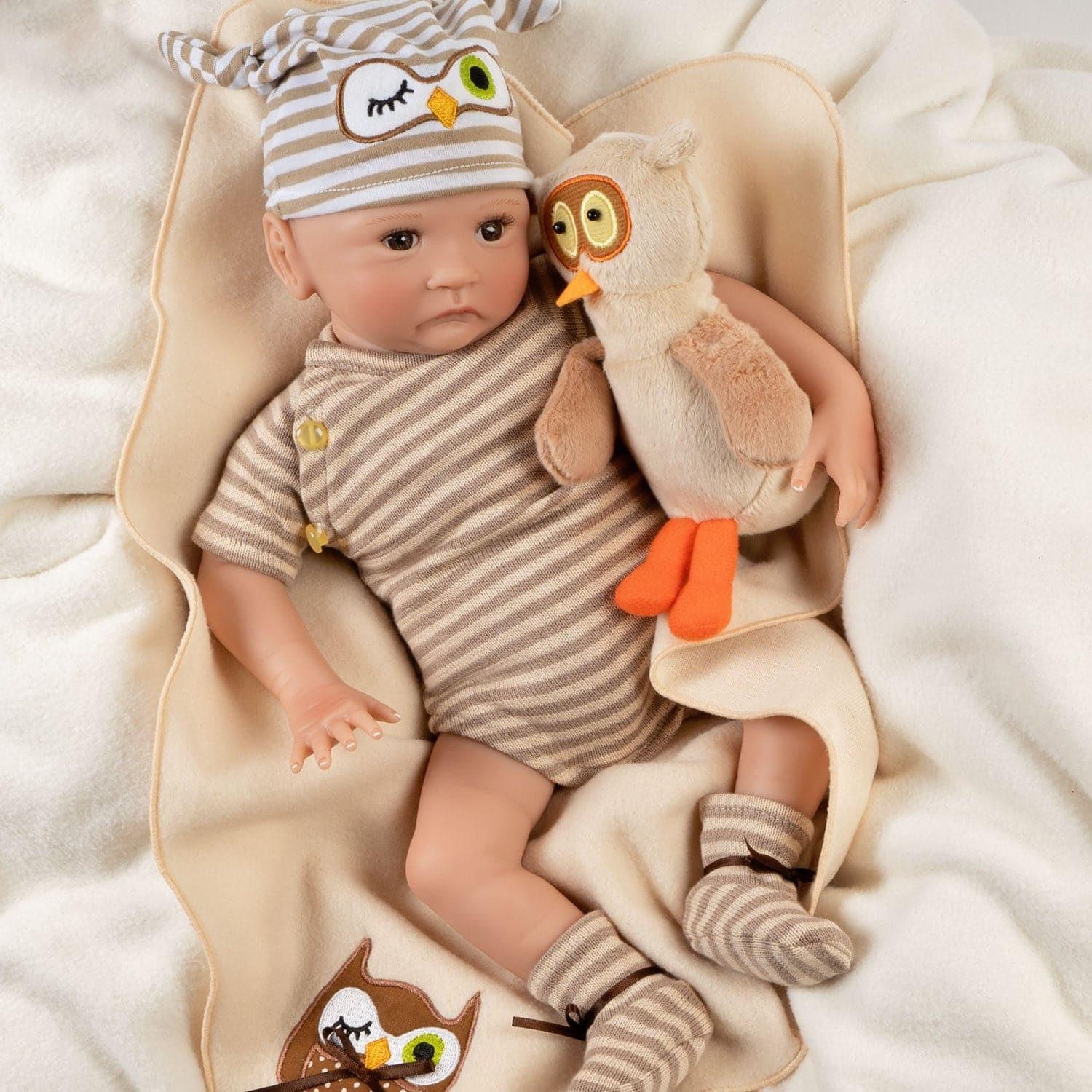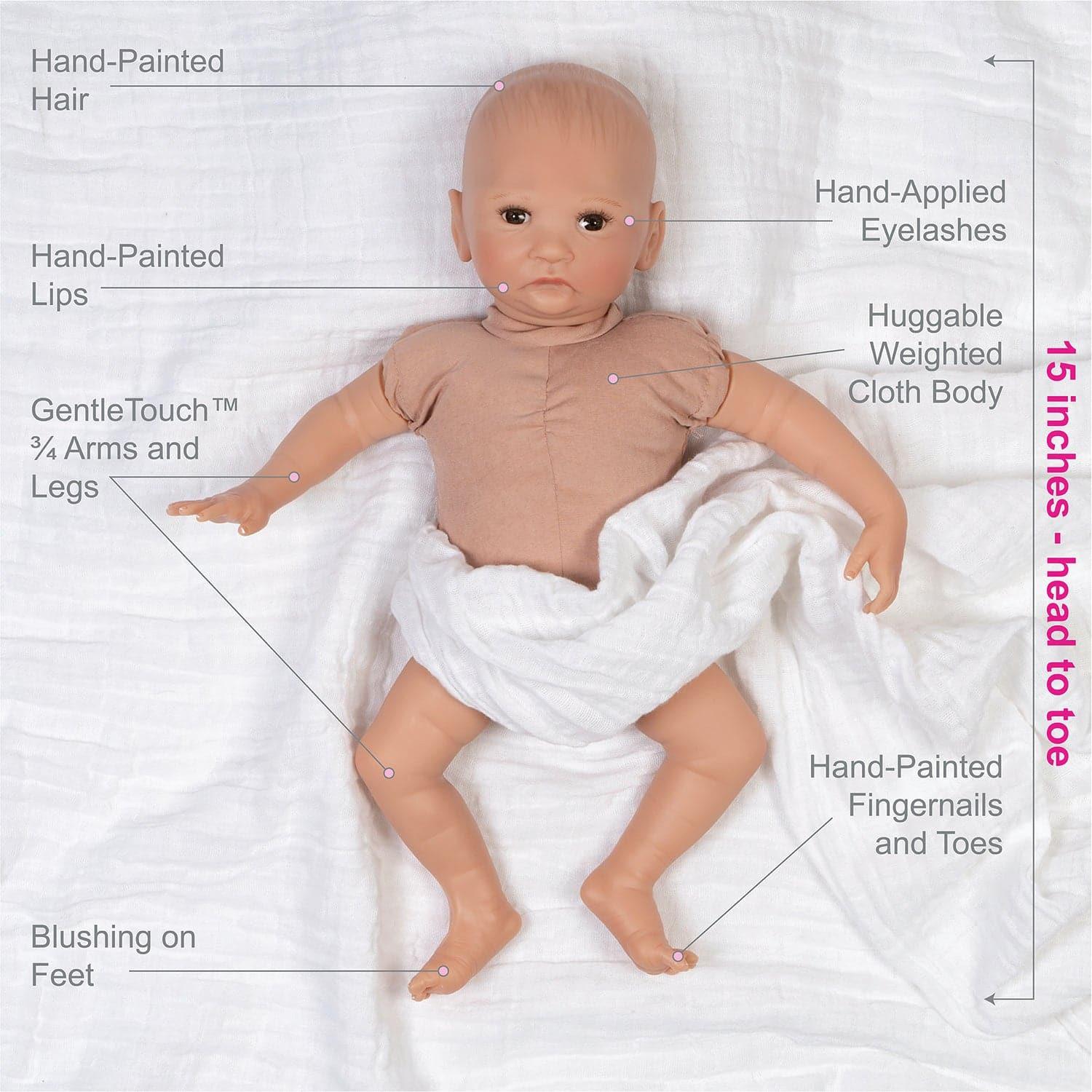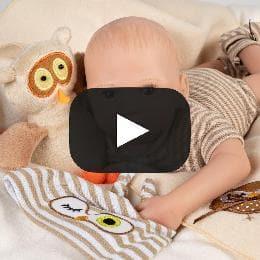 "/>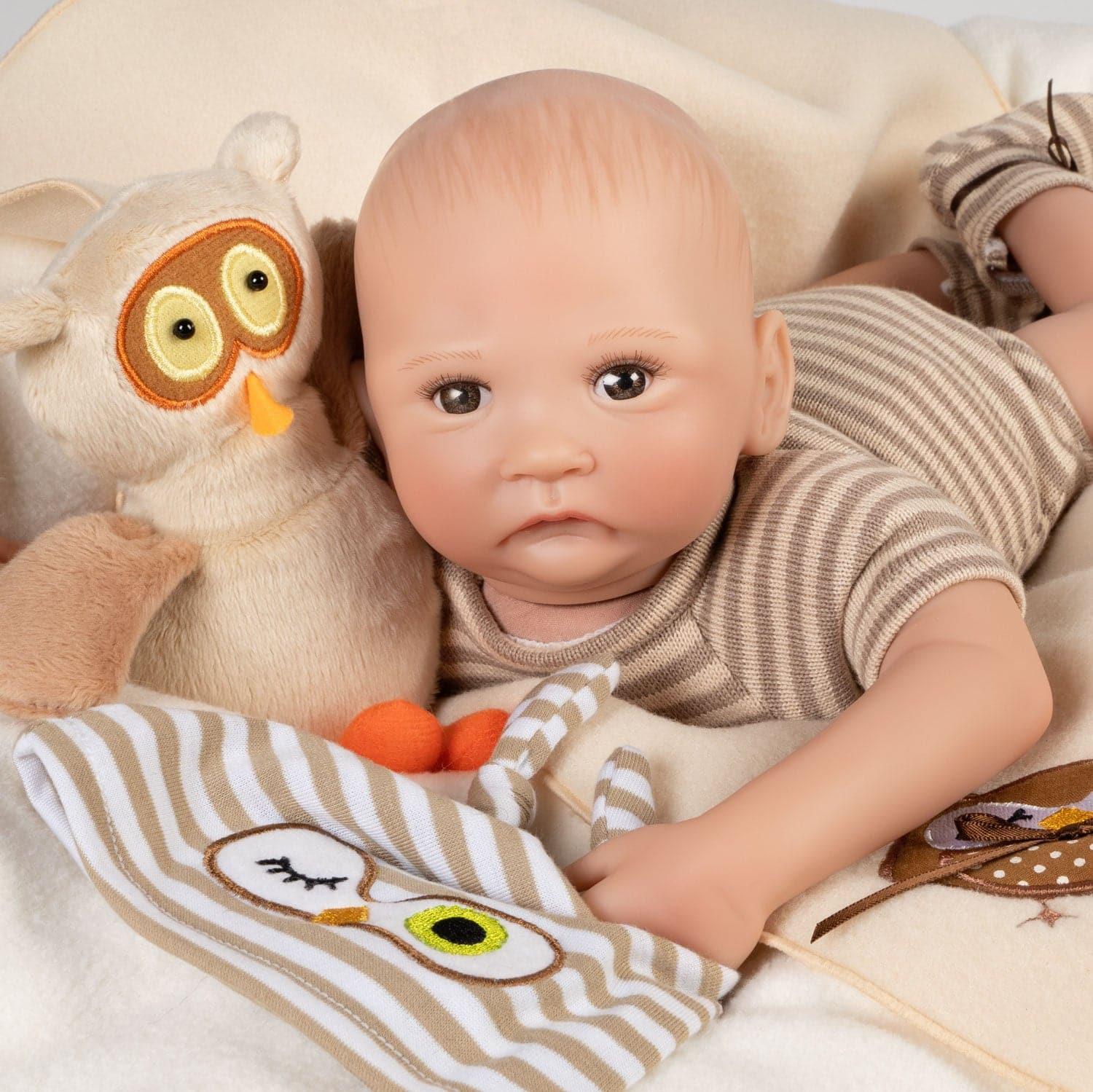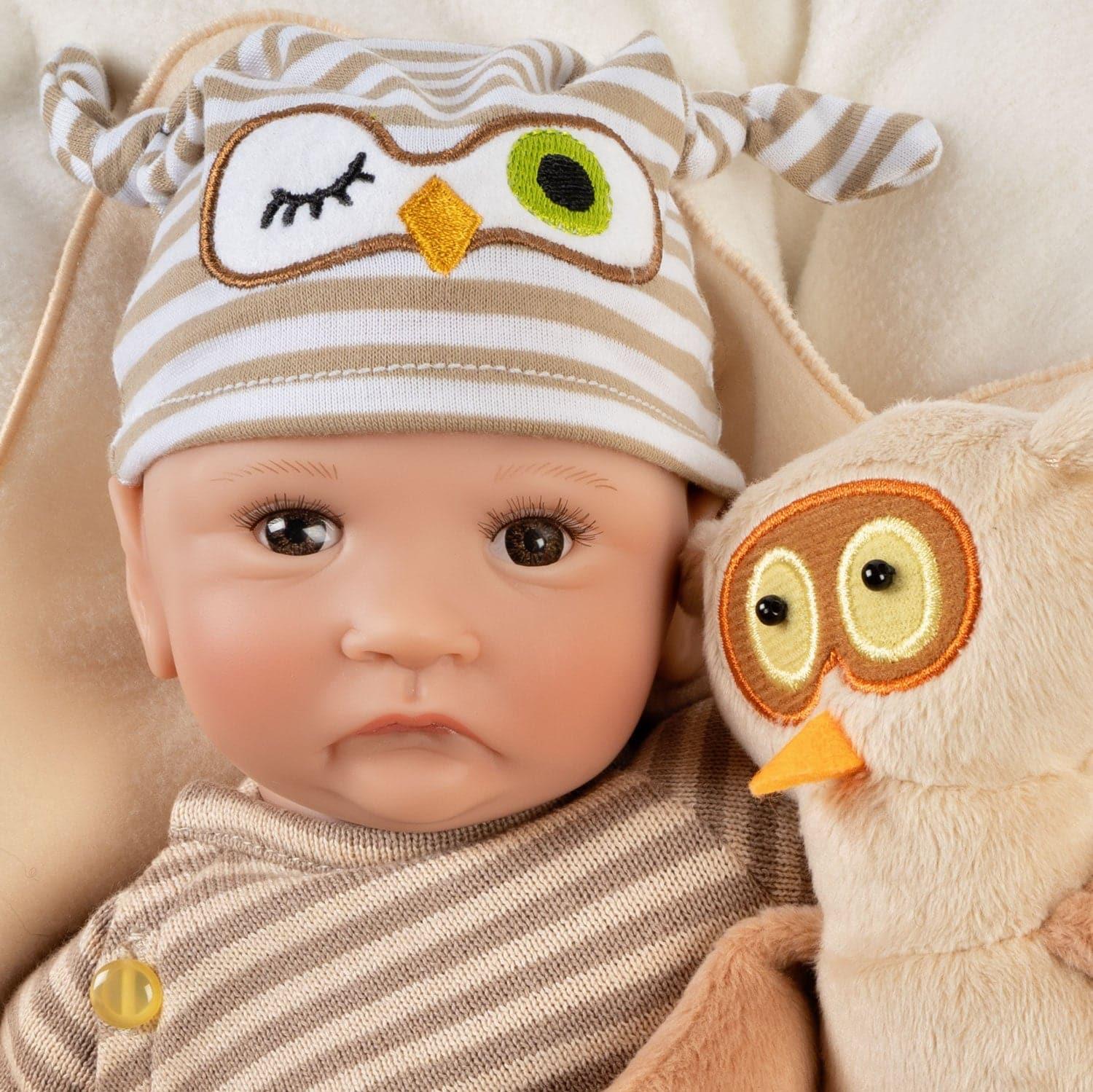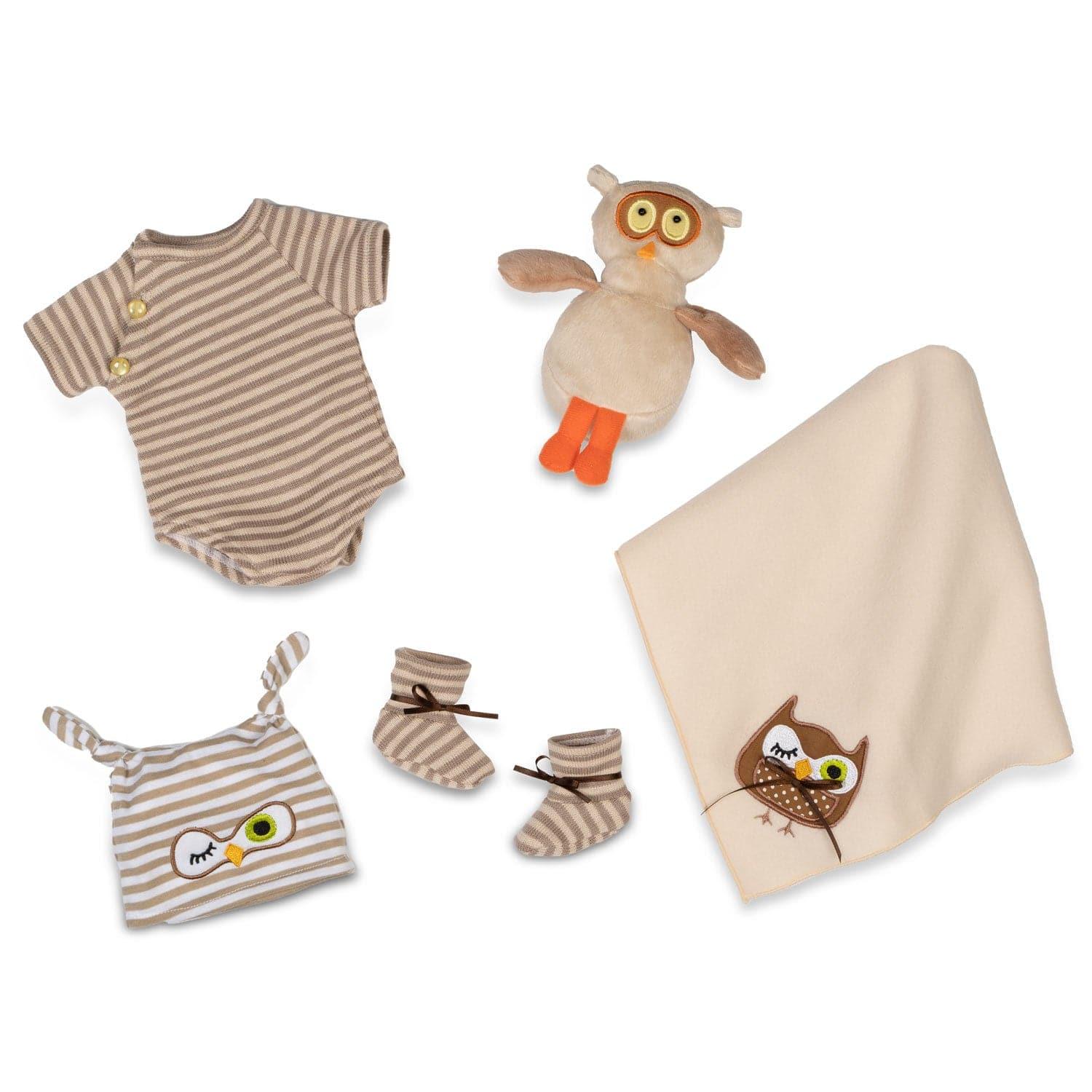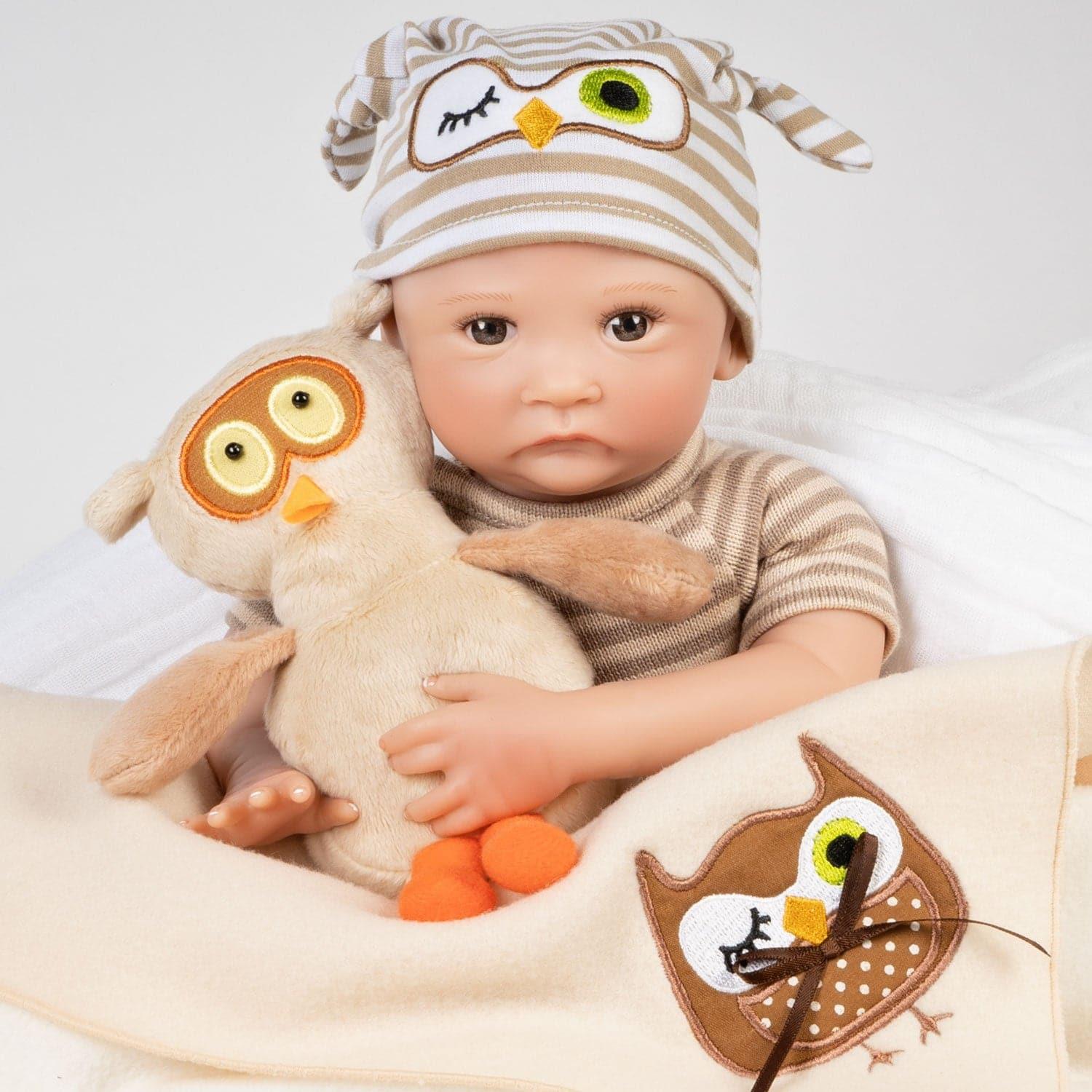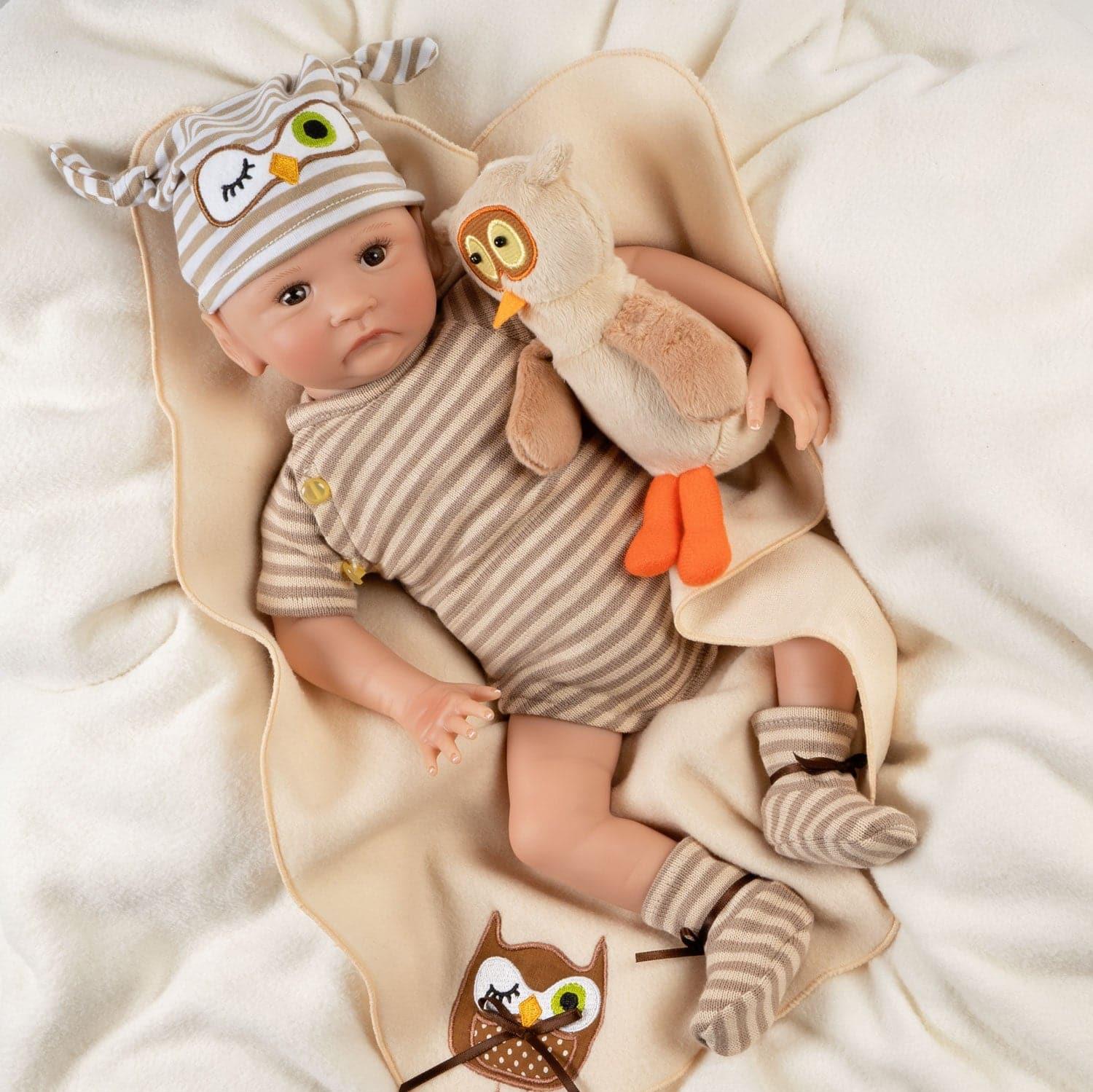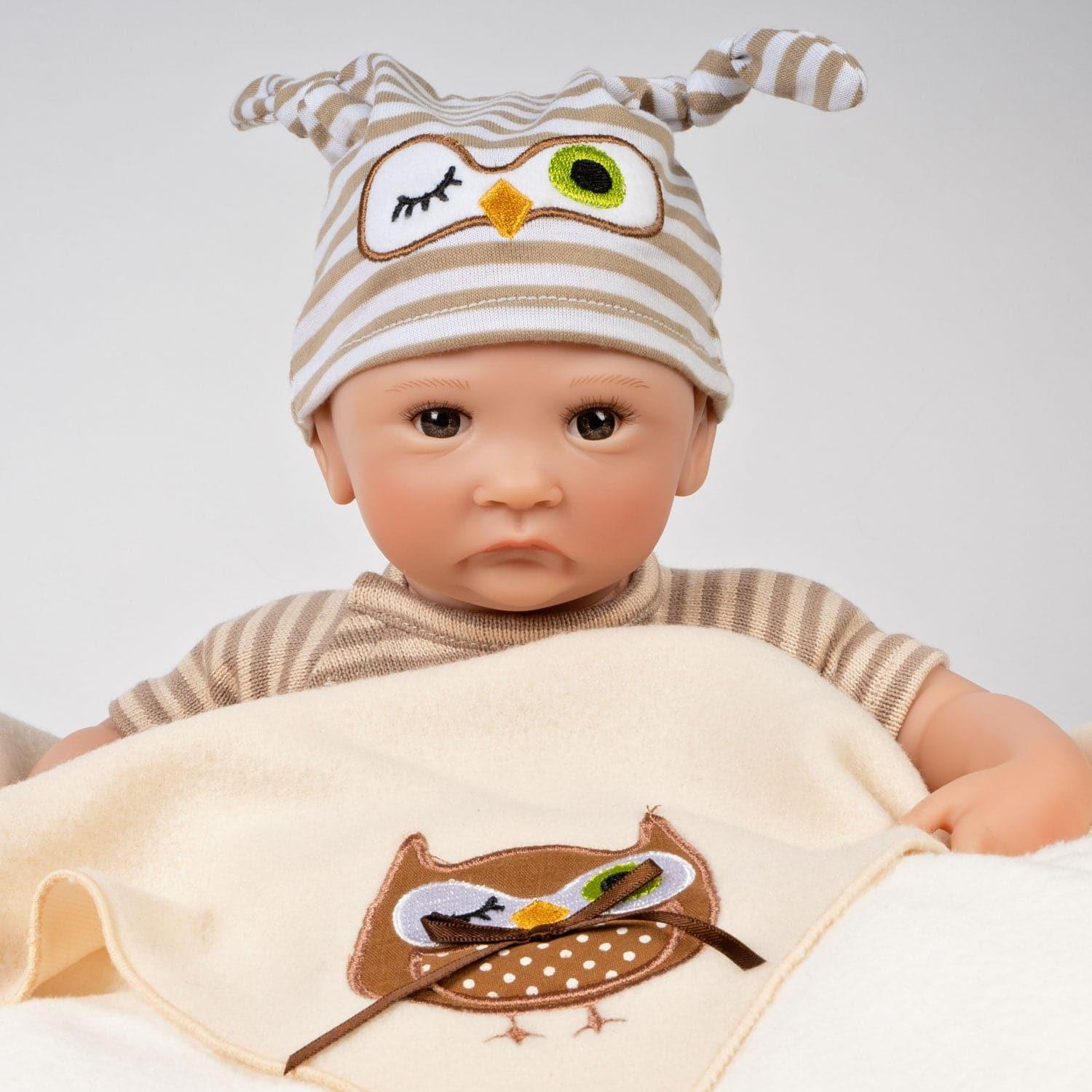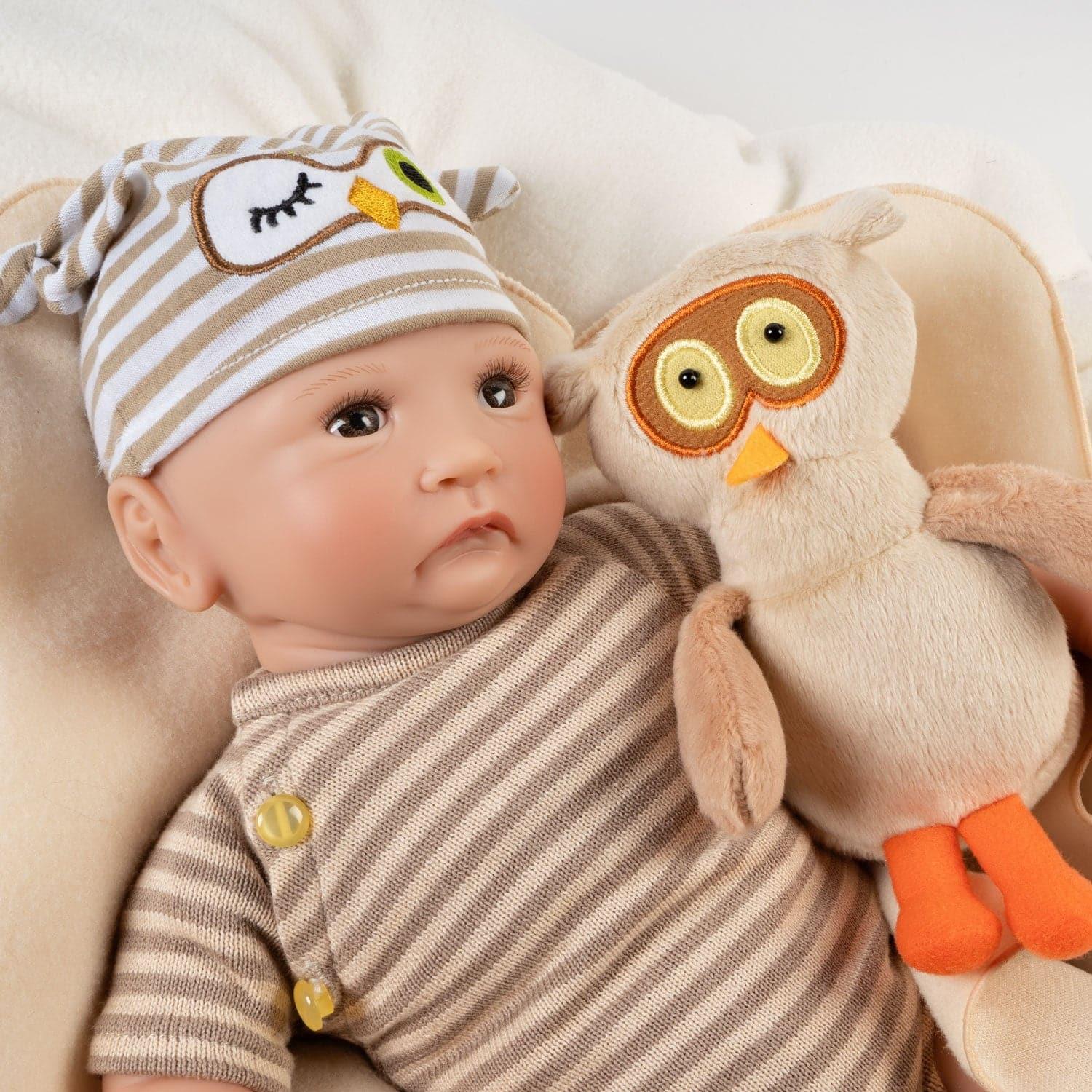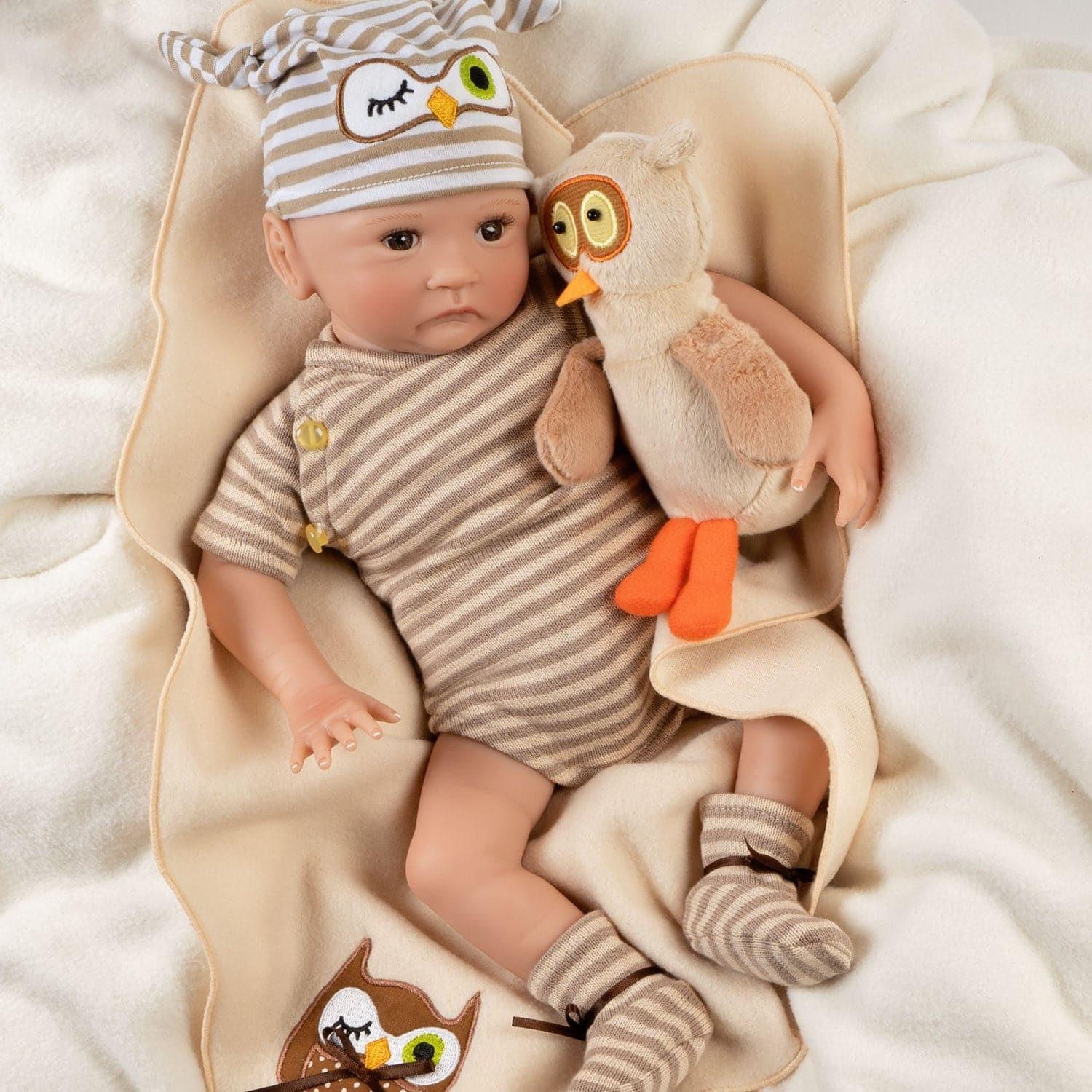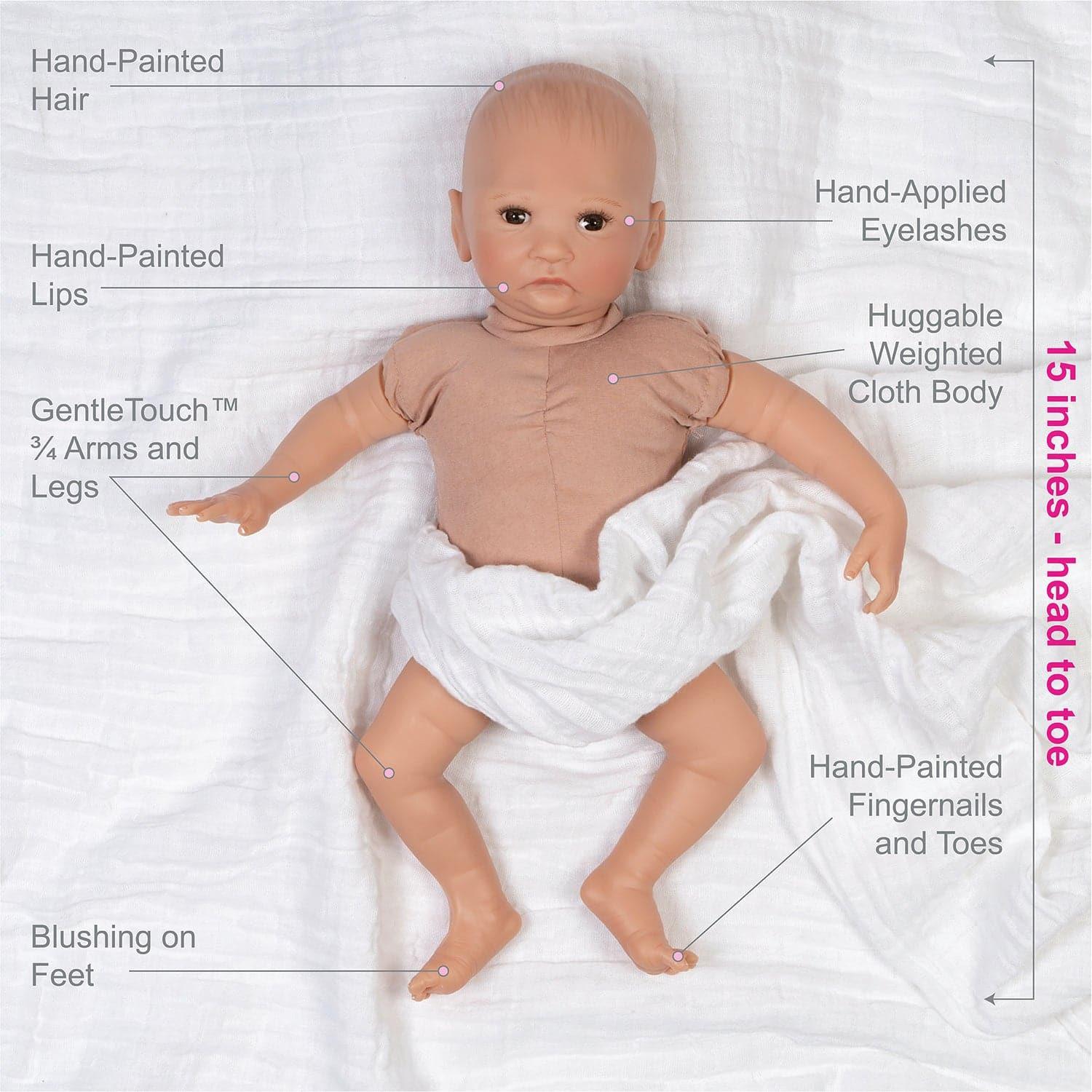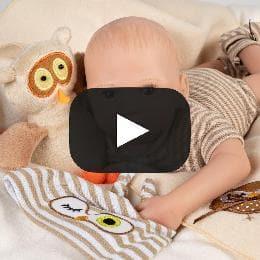 " width="100" height="100" loading="eager"/>
Hoot! Hoot!
Your kid is sure to have an OWL-some holidays with a new best friend! This lifelike preemie-sized baby doll is more than ready to spend his winter with you!
Fall in LOVE with our Forever Yours™ Babies
🎁 9-piece reborn doll set! Each comes with a white jersey knit onesie and a knit head cap, diaper, soft receiving blanket, hospital bracelet, and a magnetic pacifier.
Blessing
Blessing will be the greatest addition to your family. This Asian baby doll has a heart full of joy and gratitude!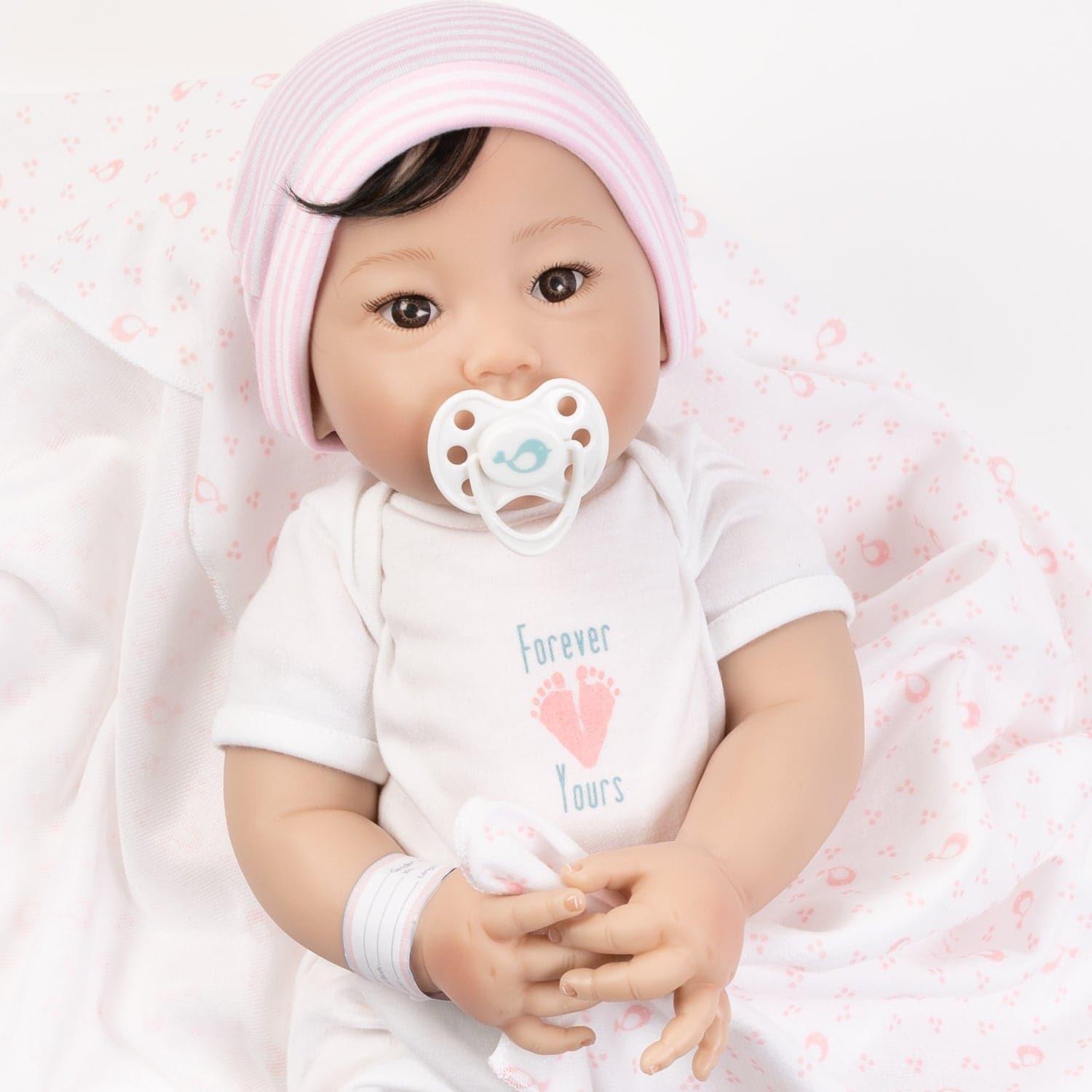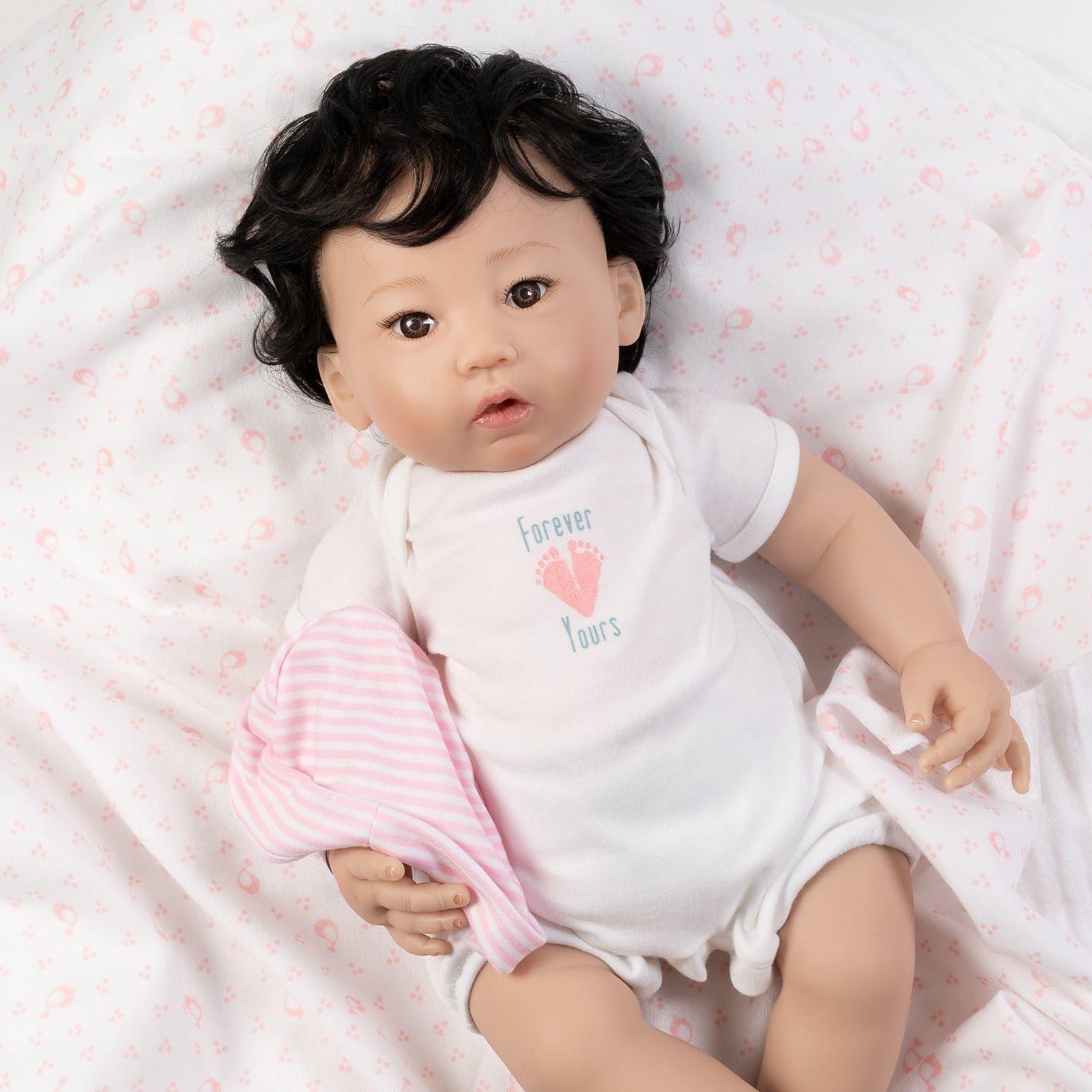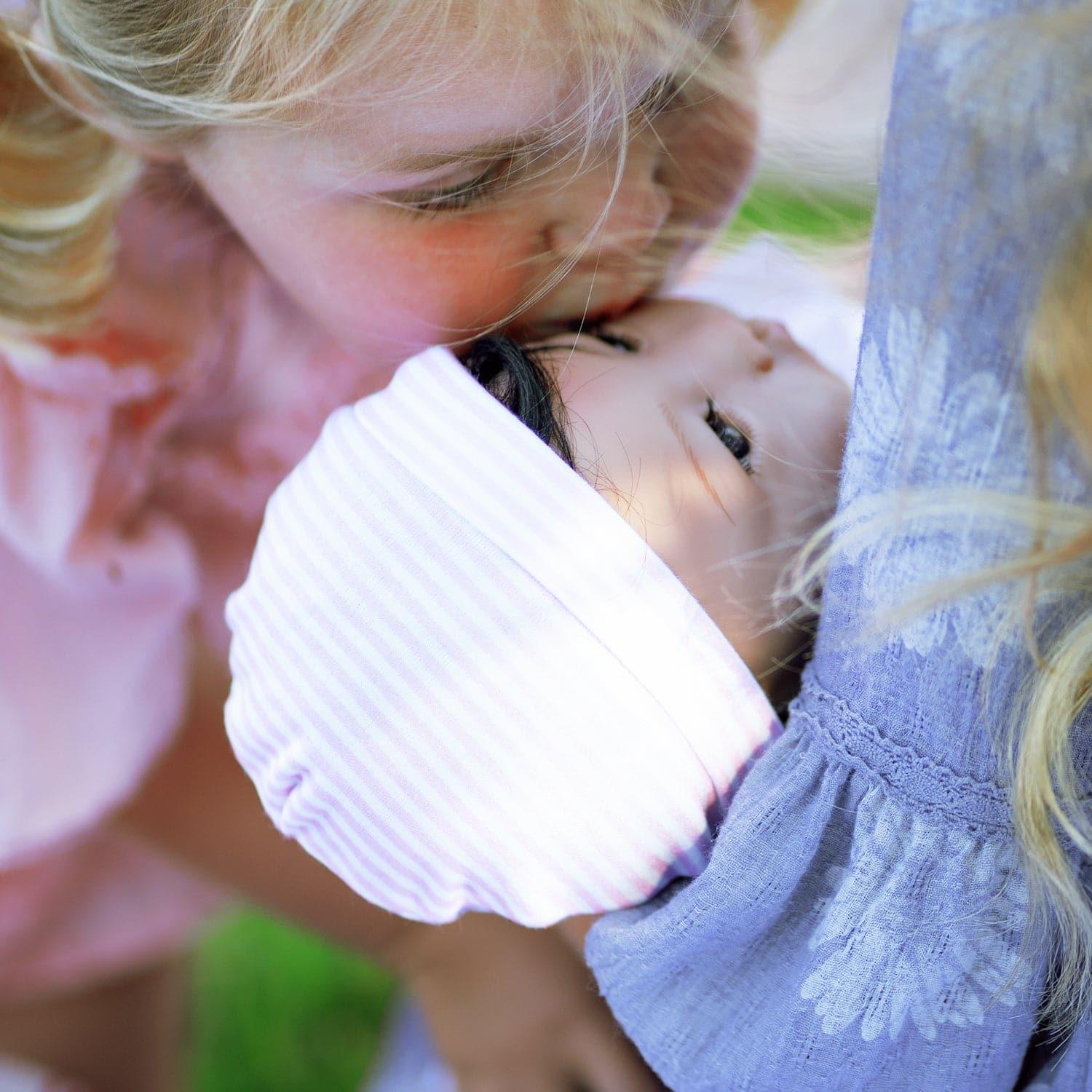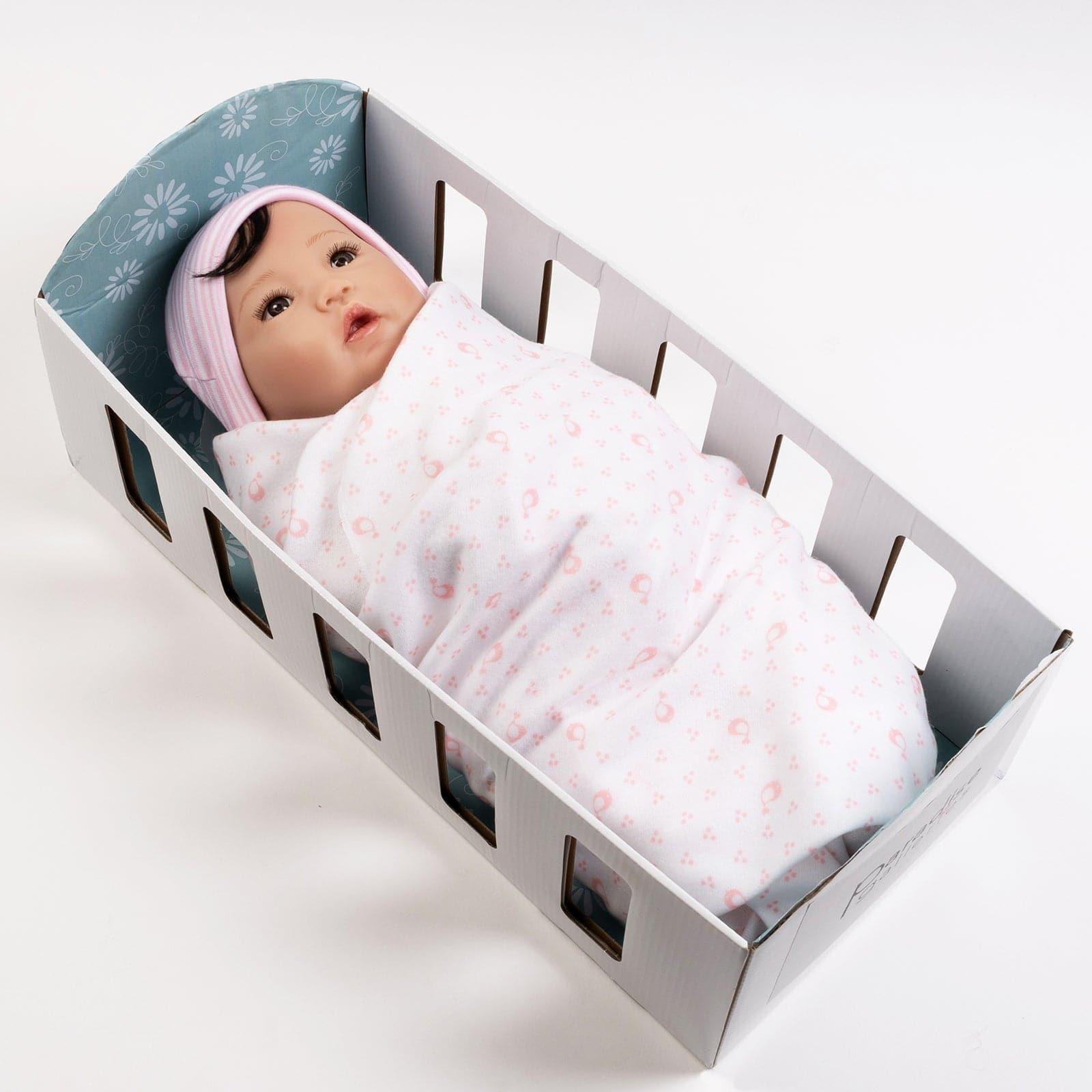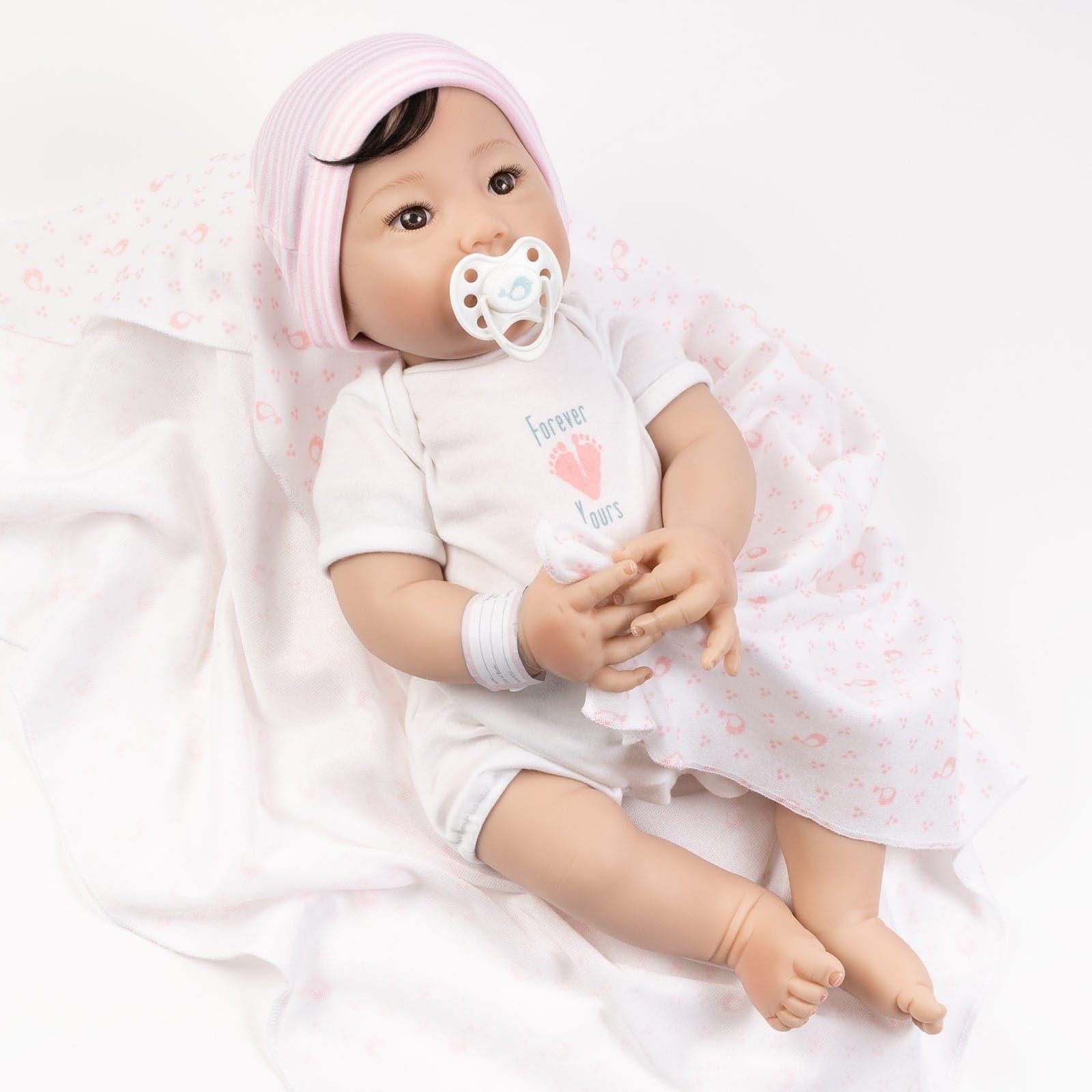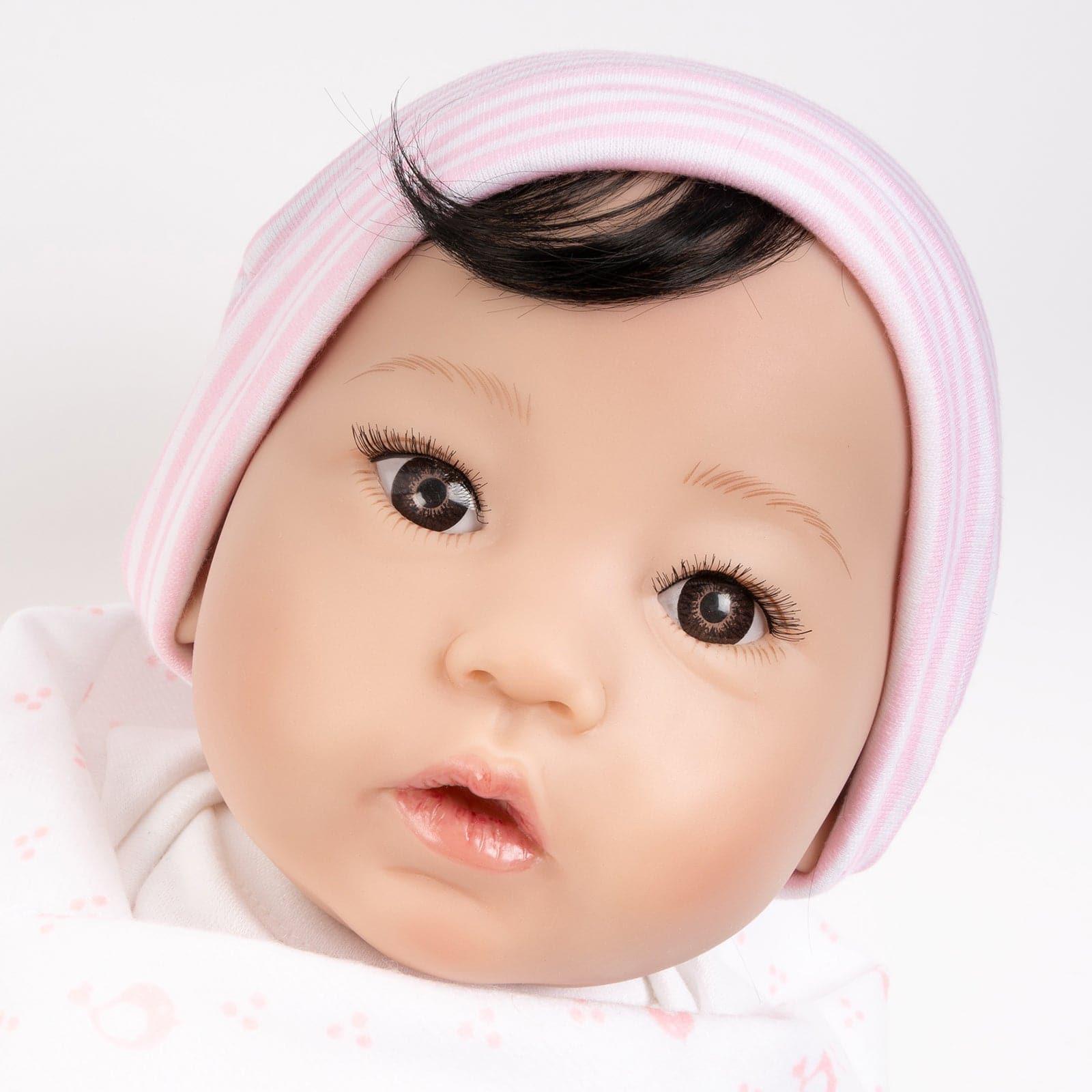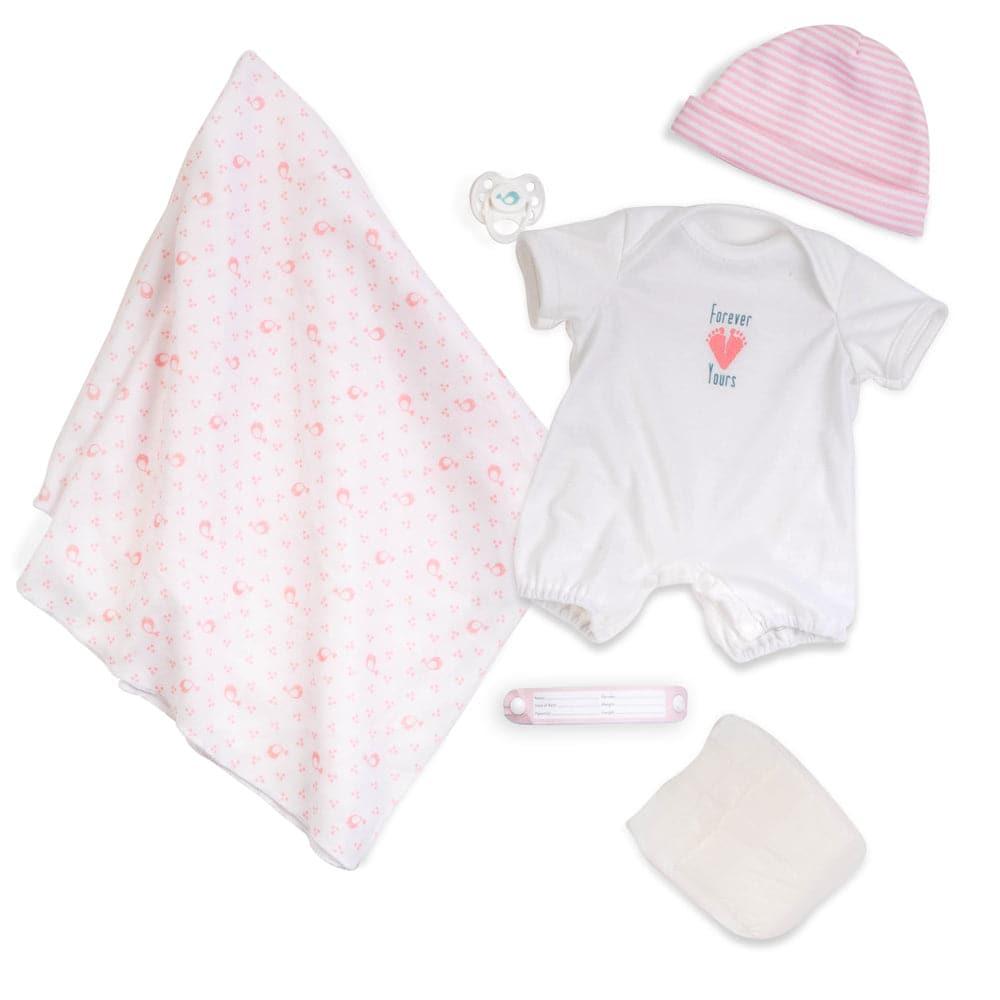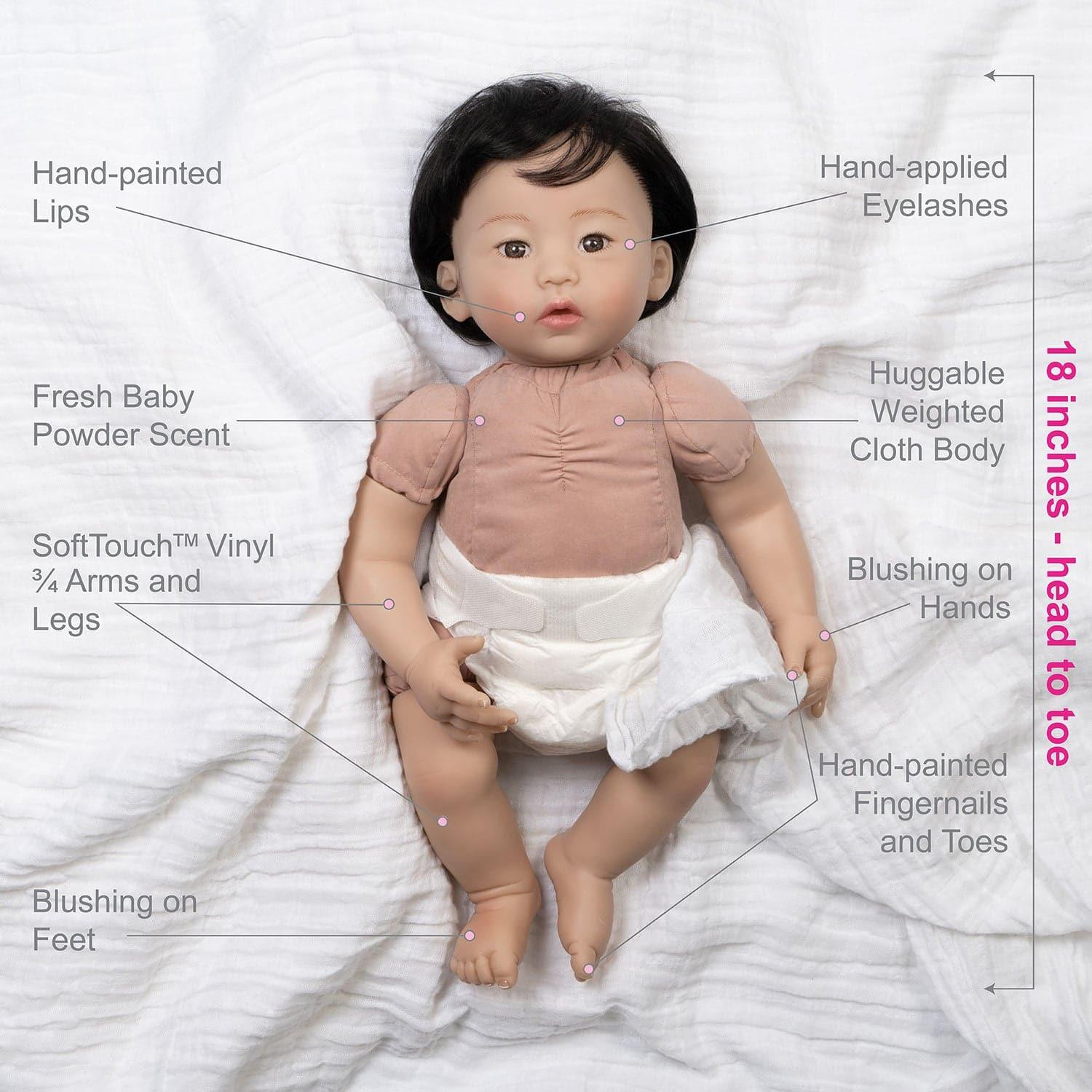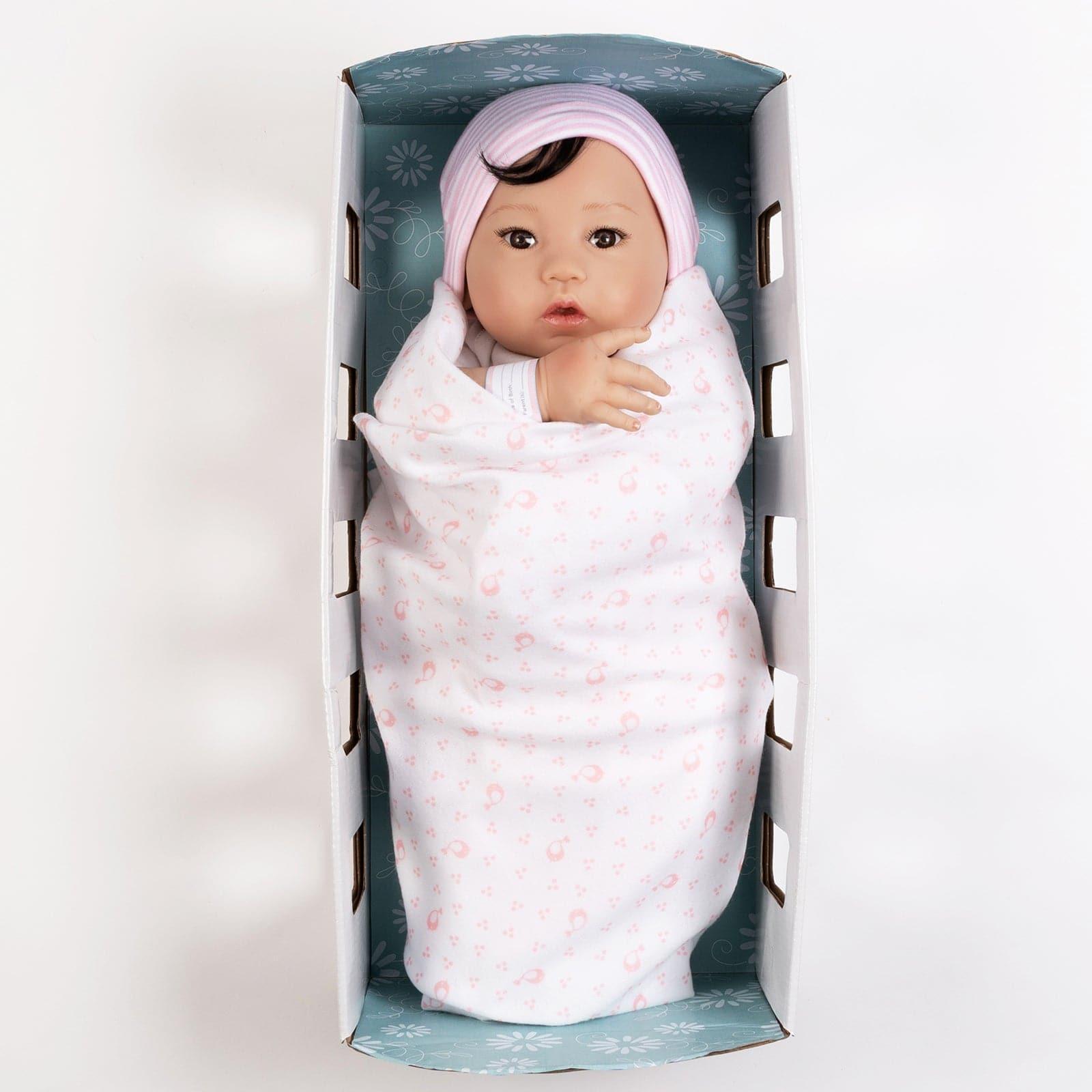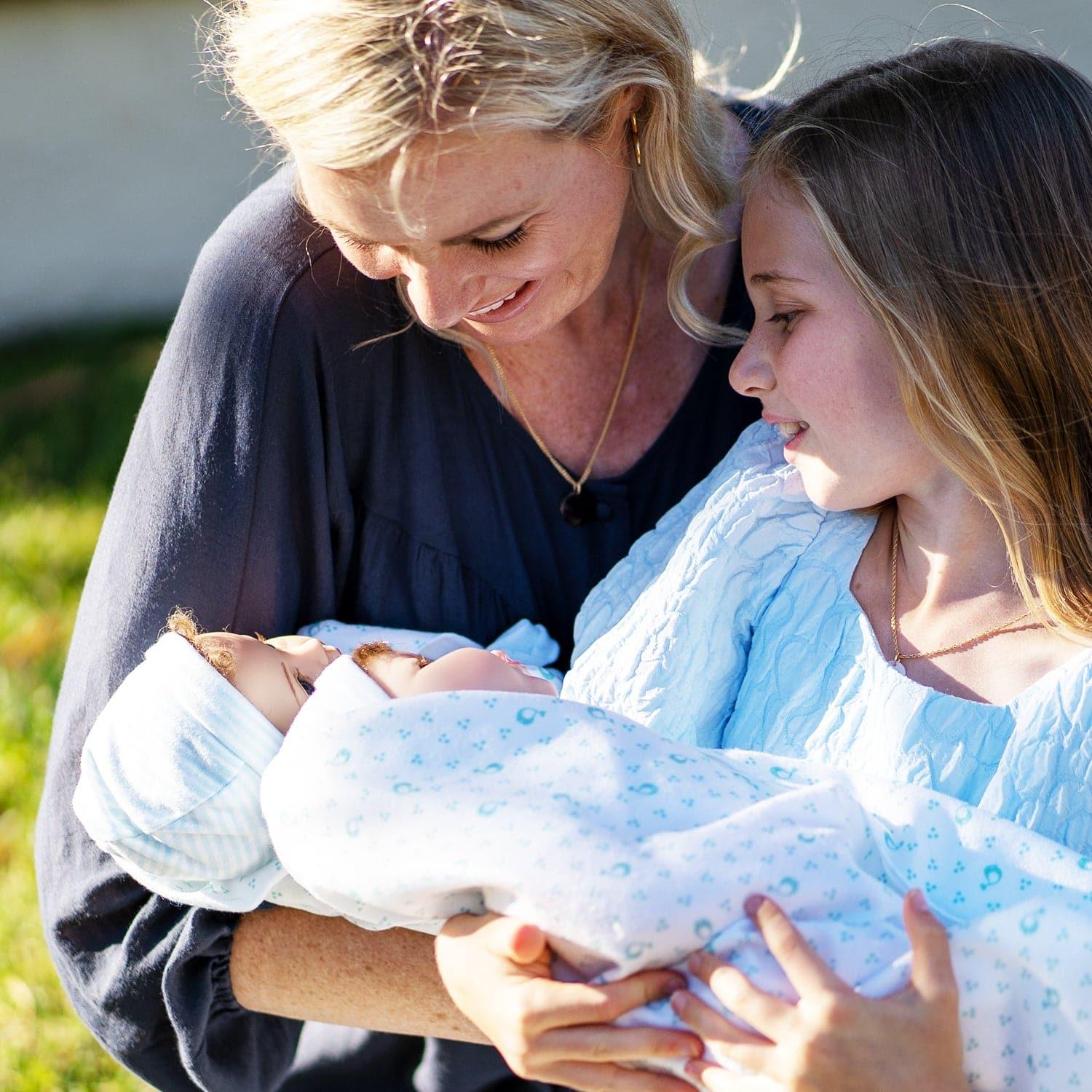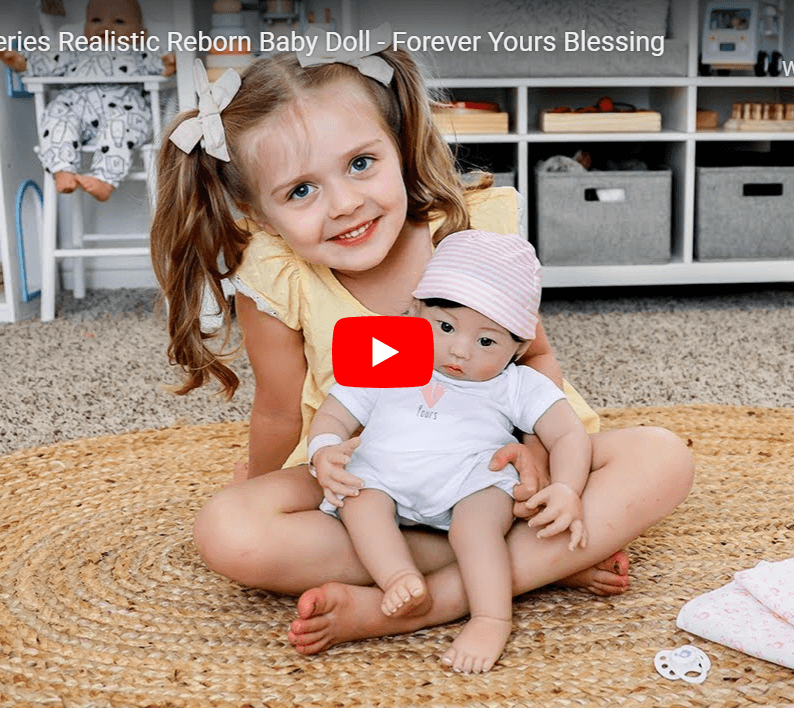 "/>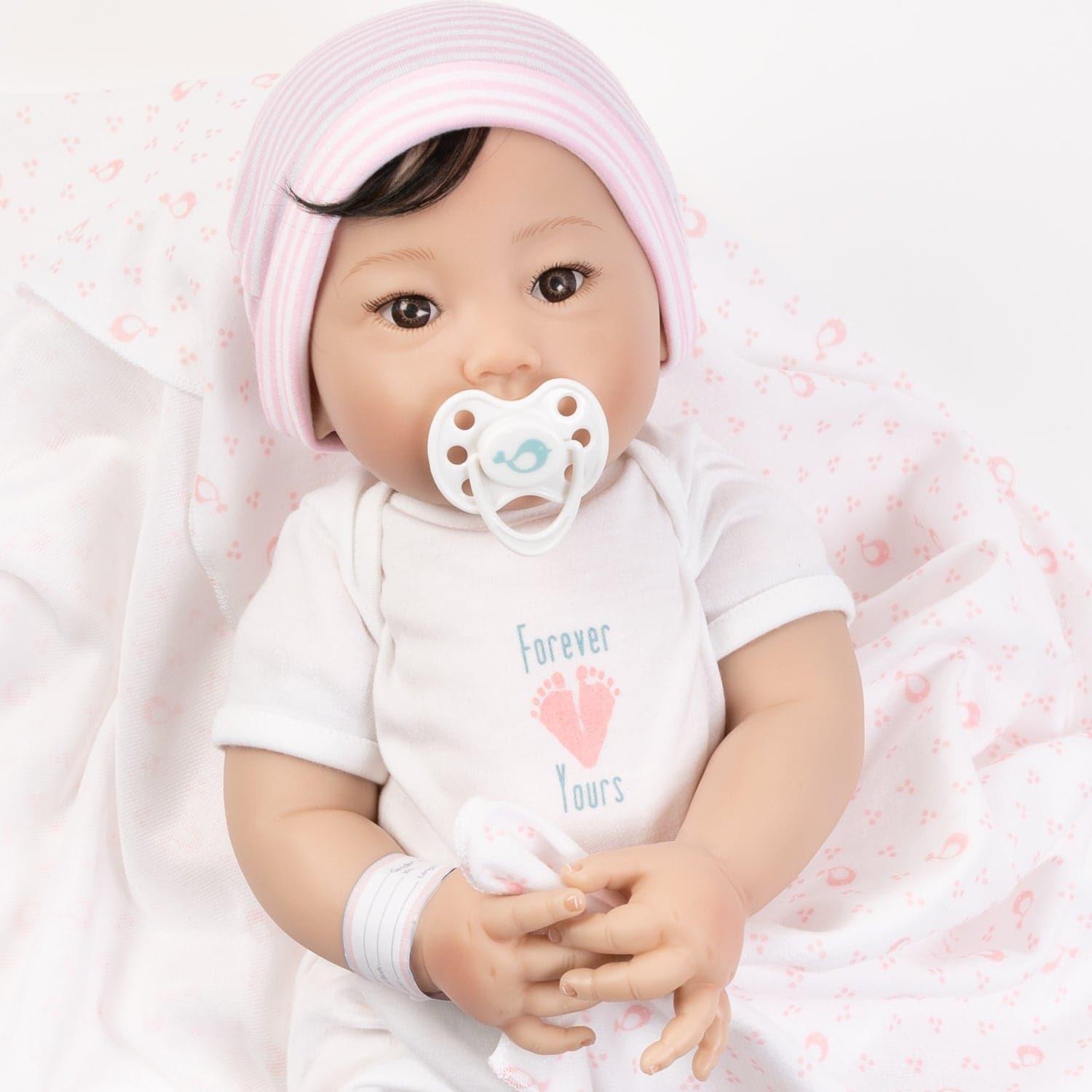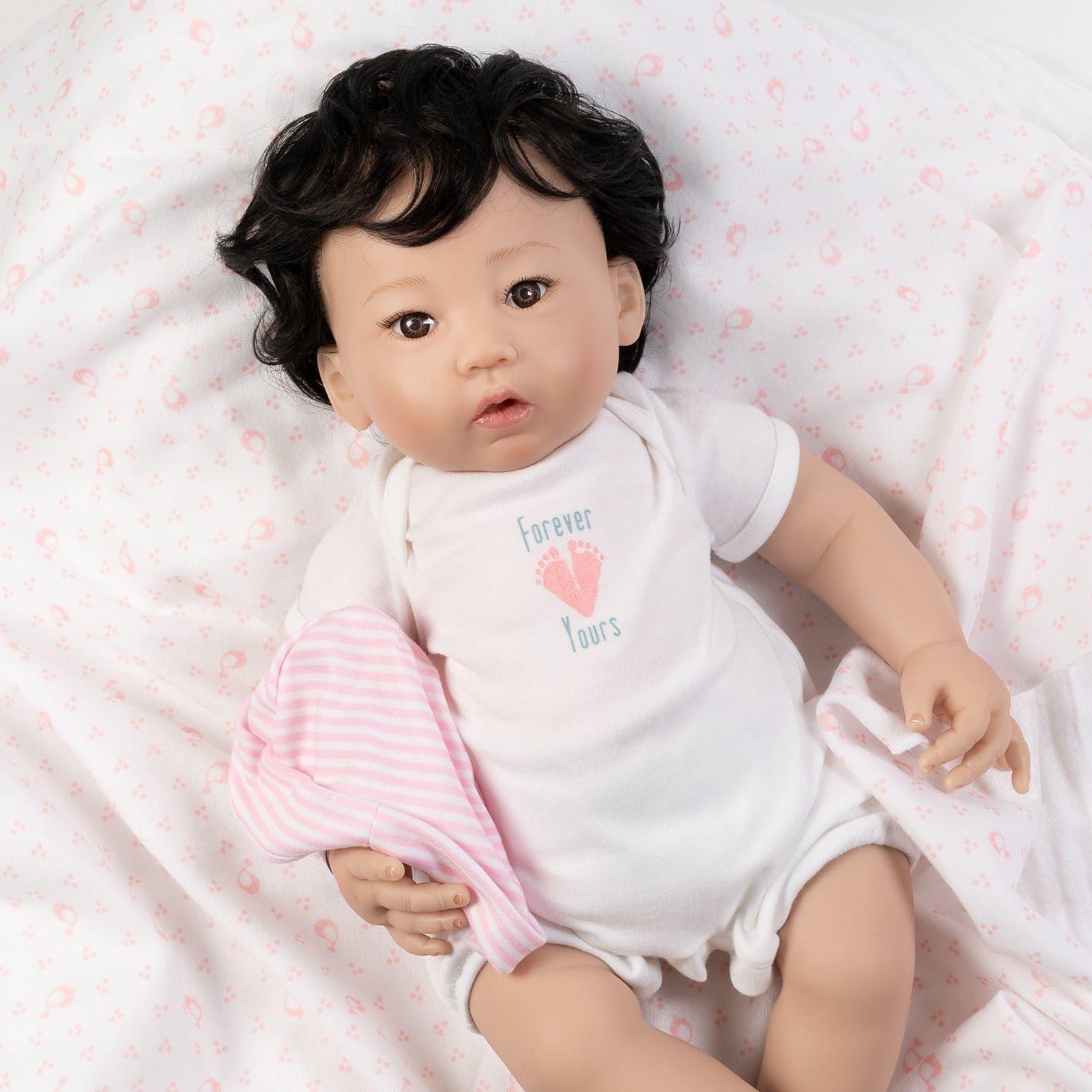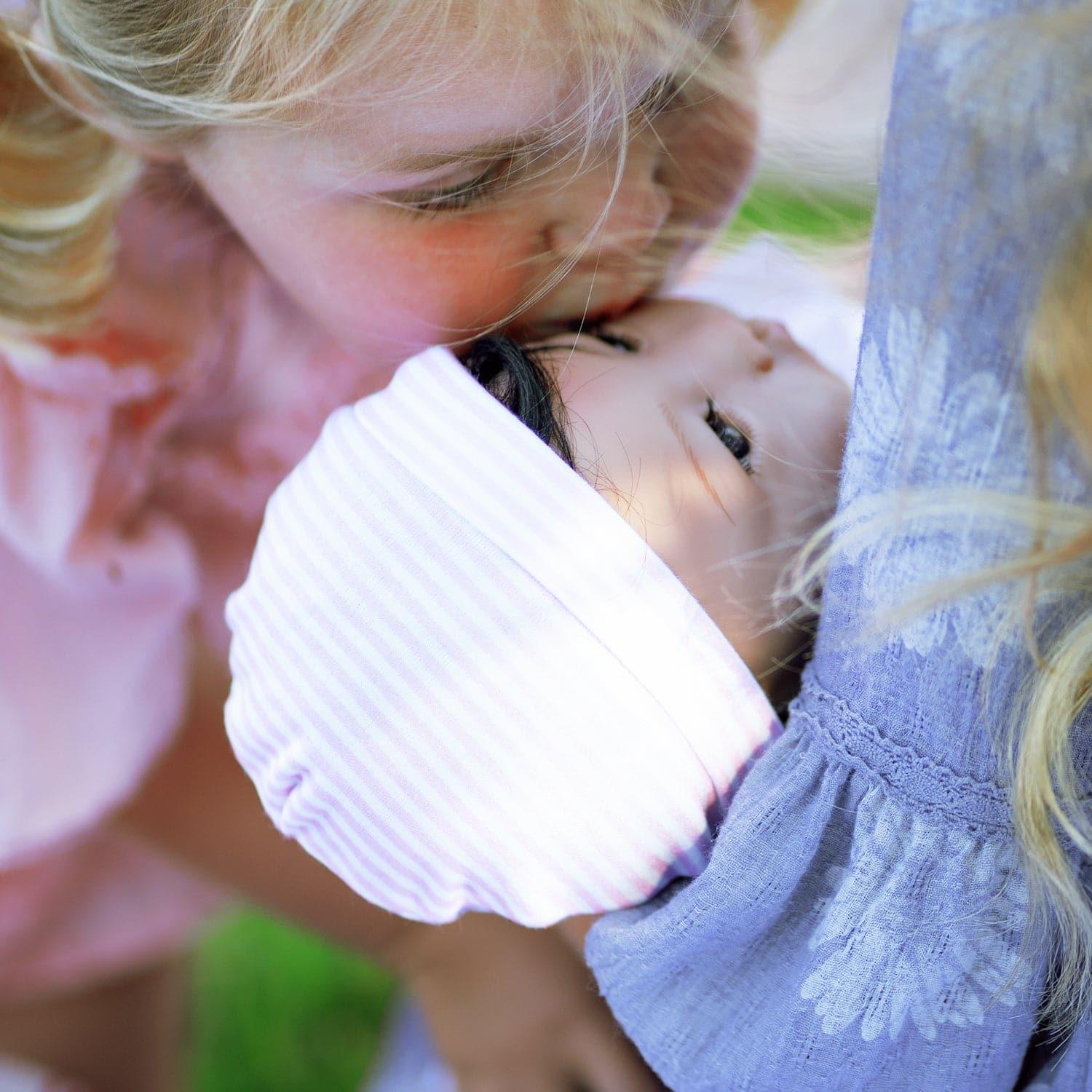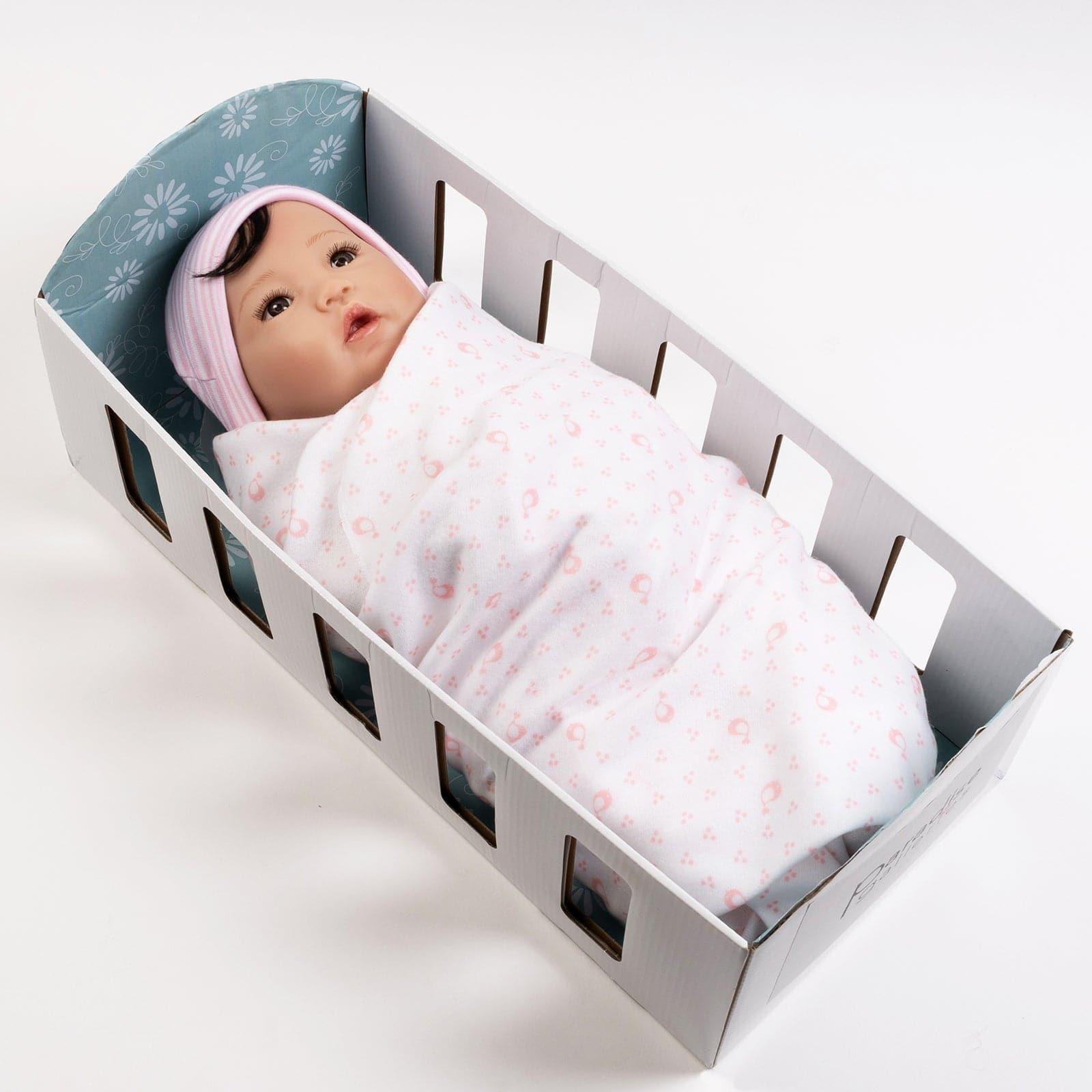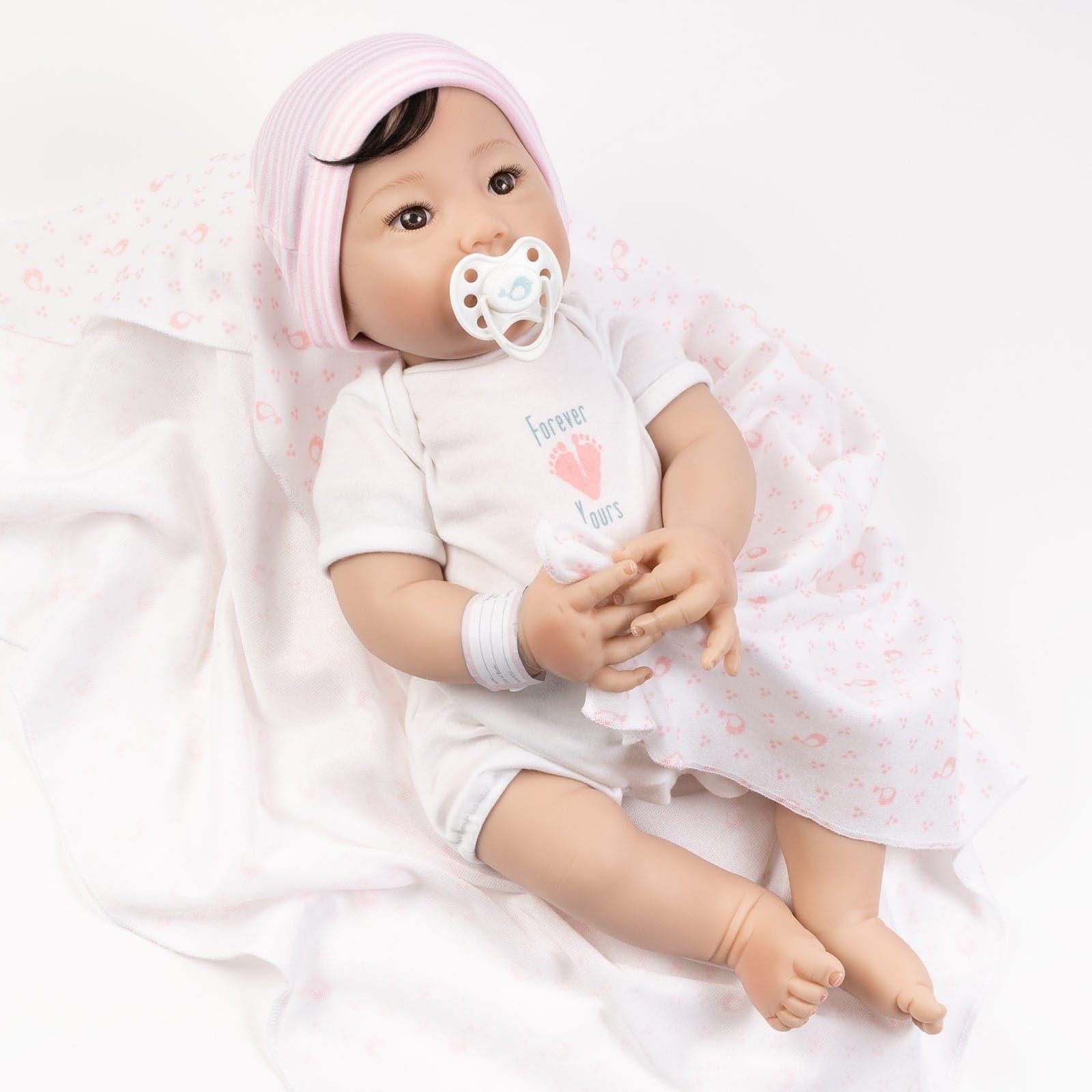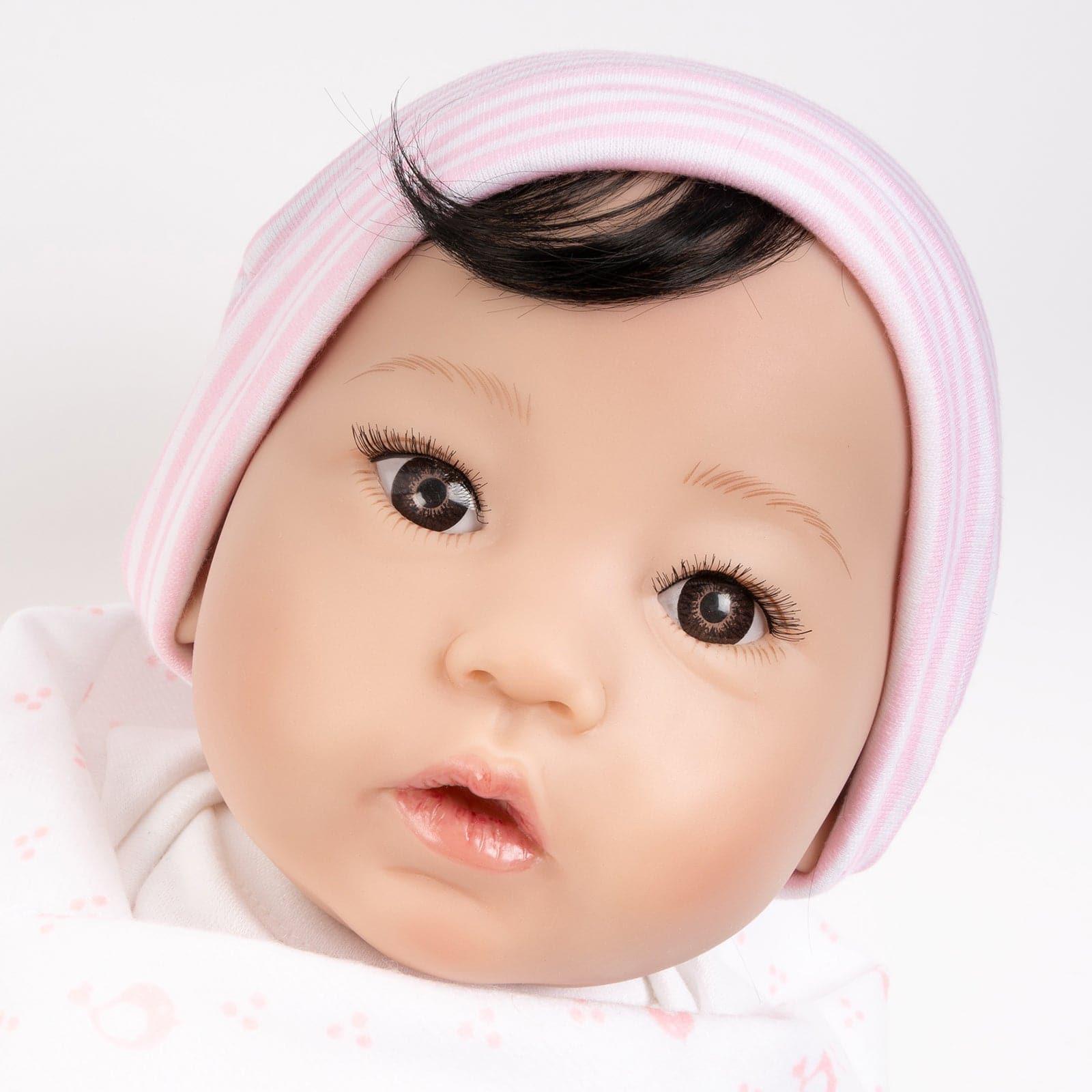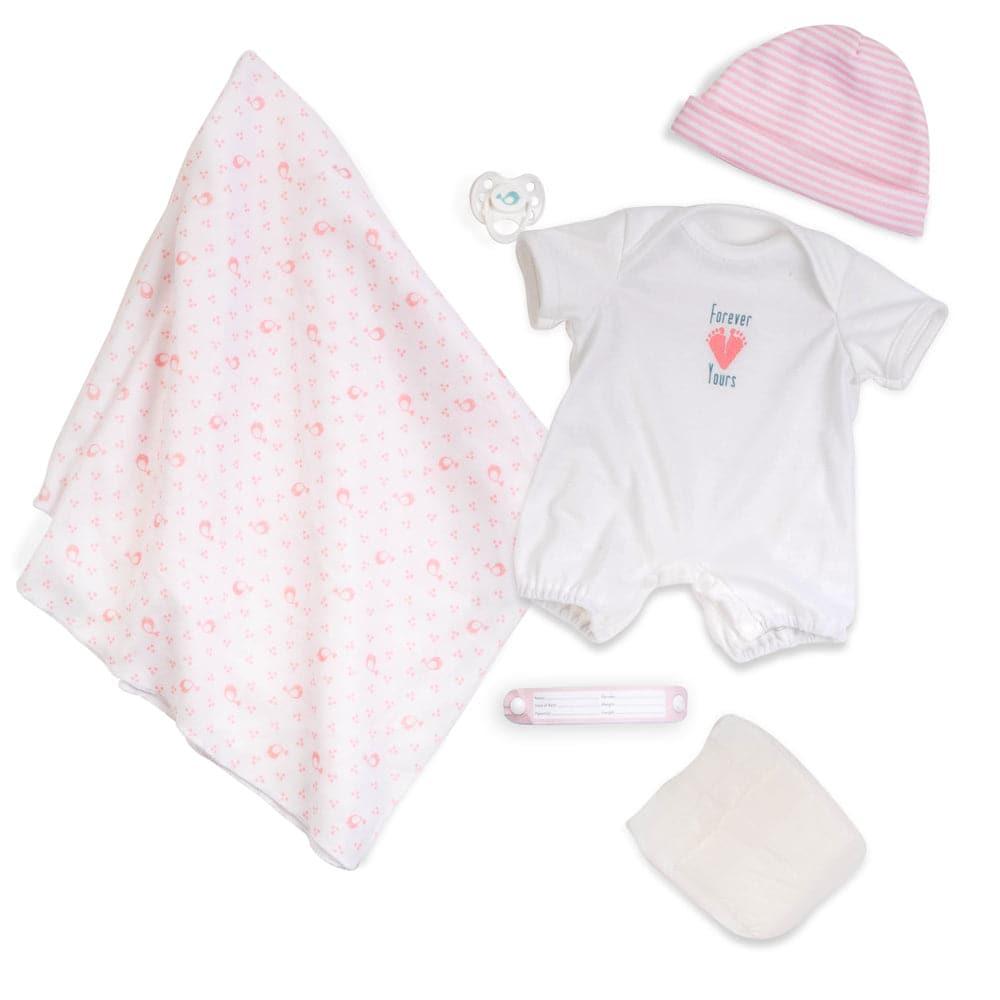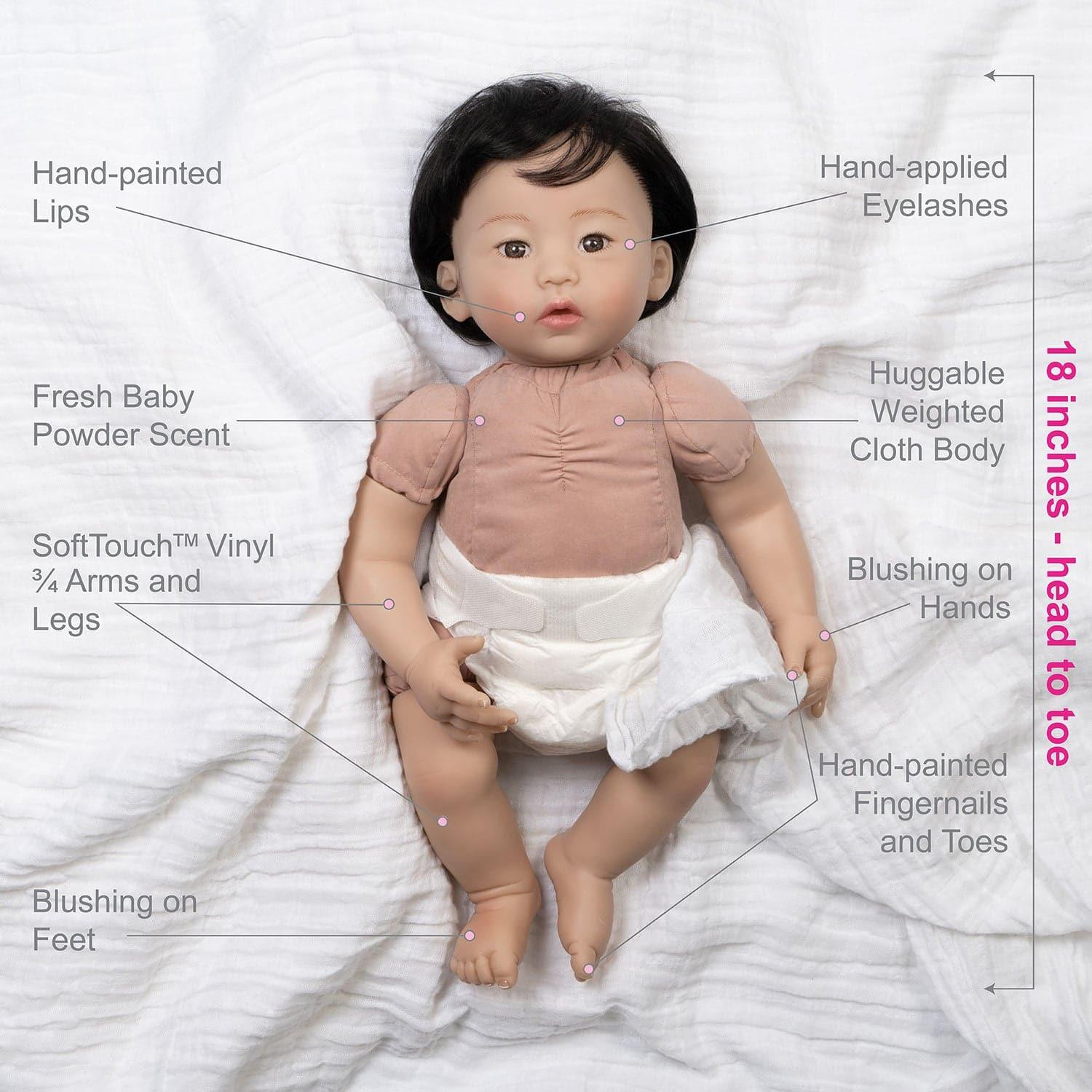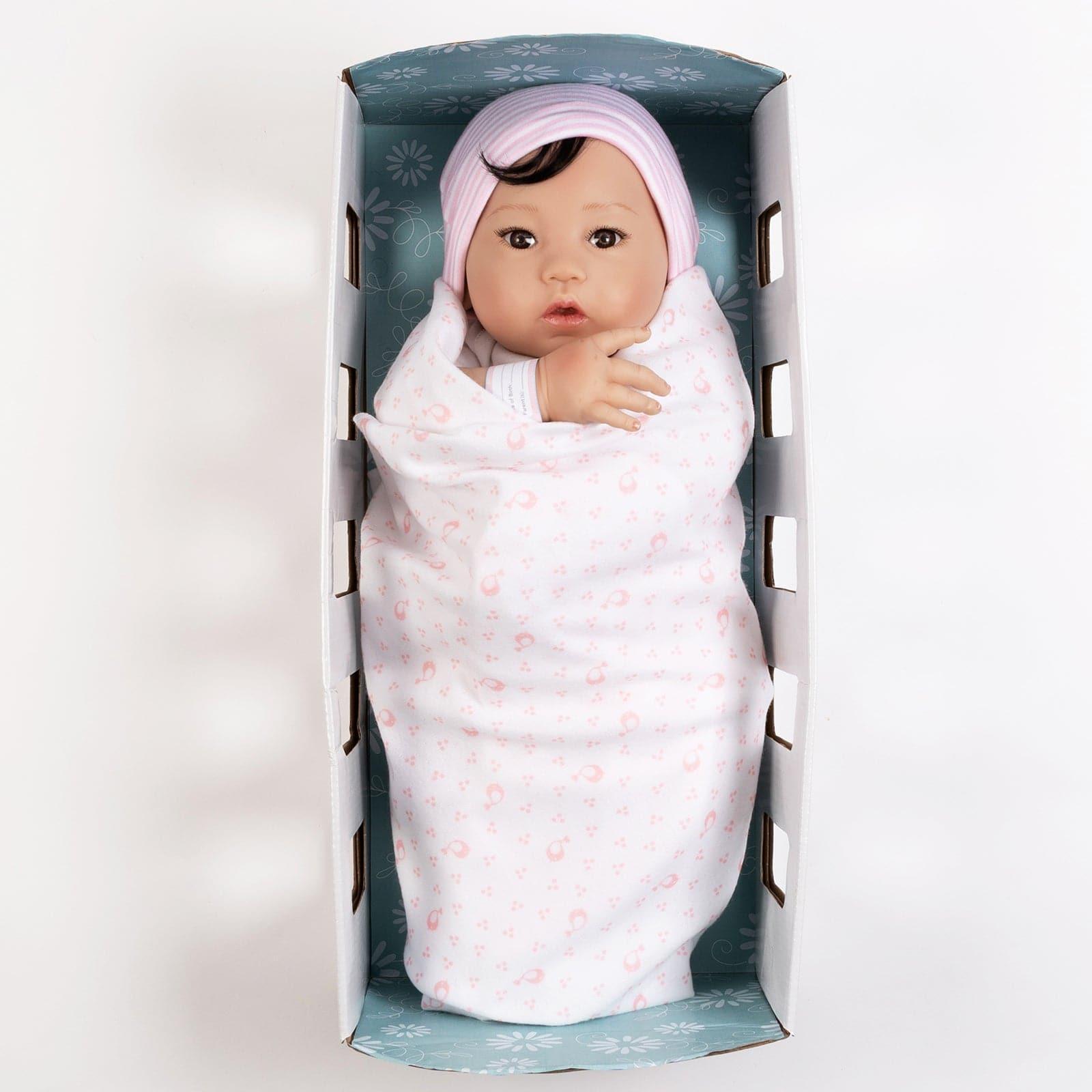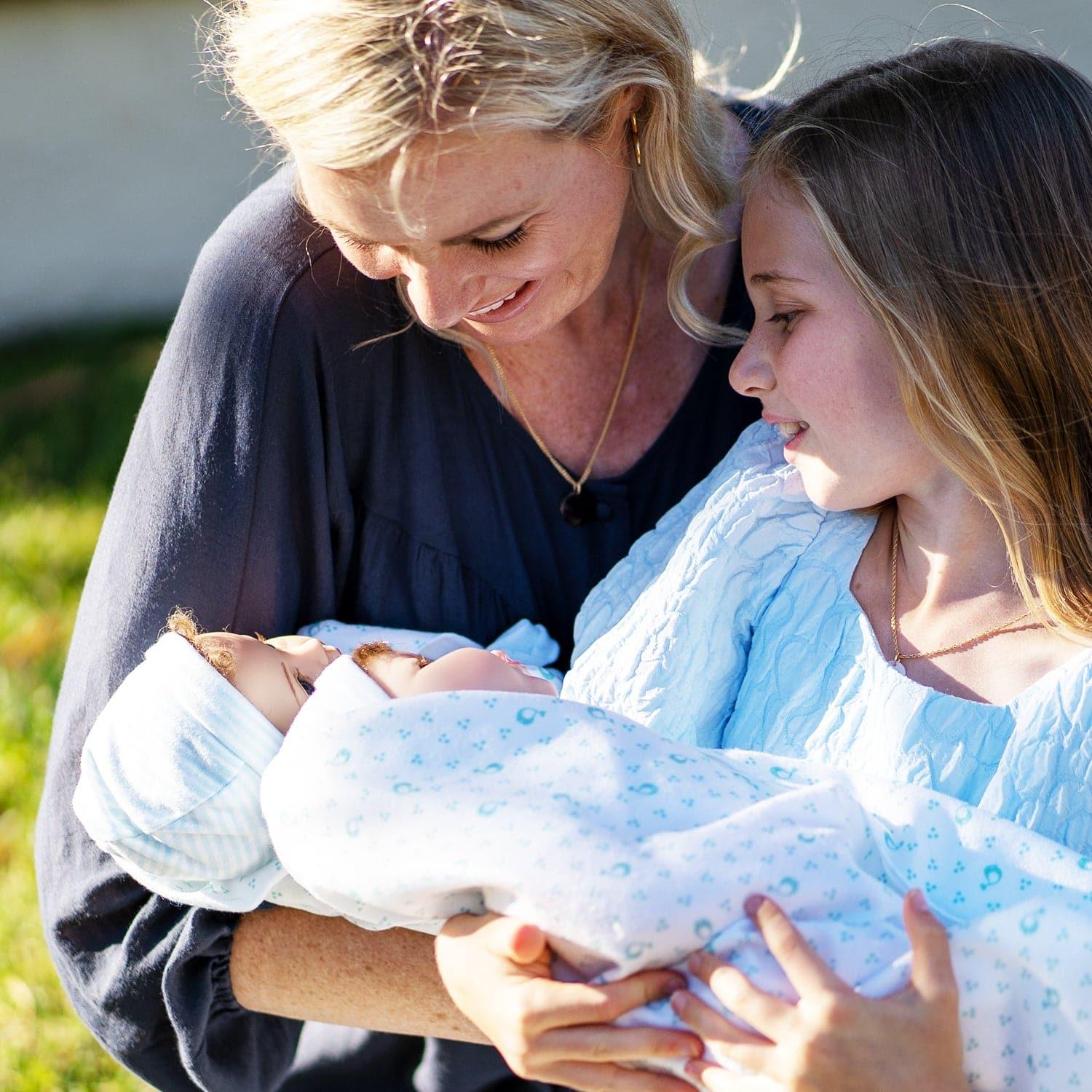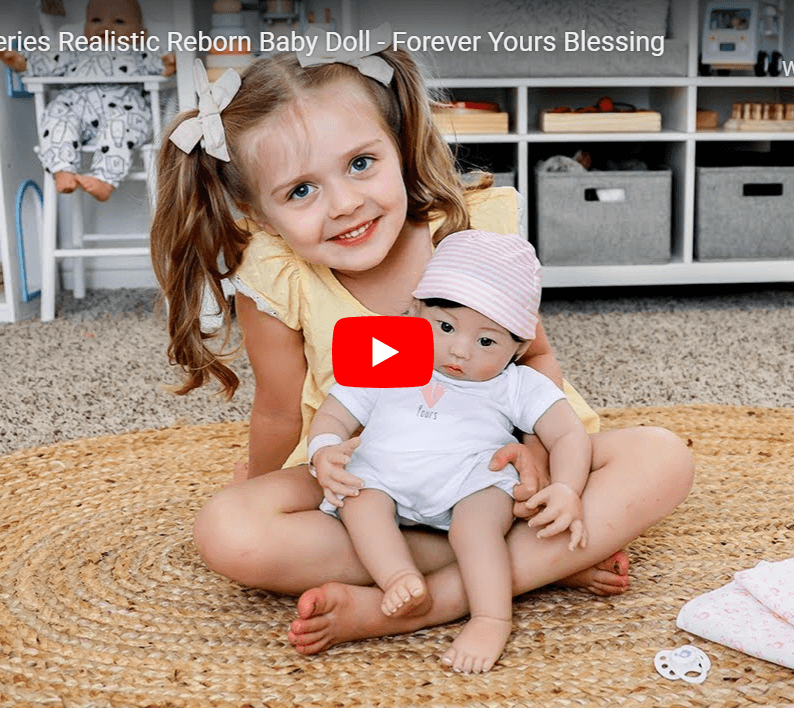 " width="100" height="100" loading="eager"/>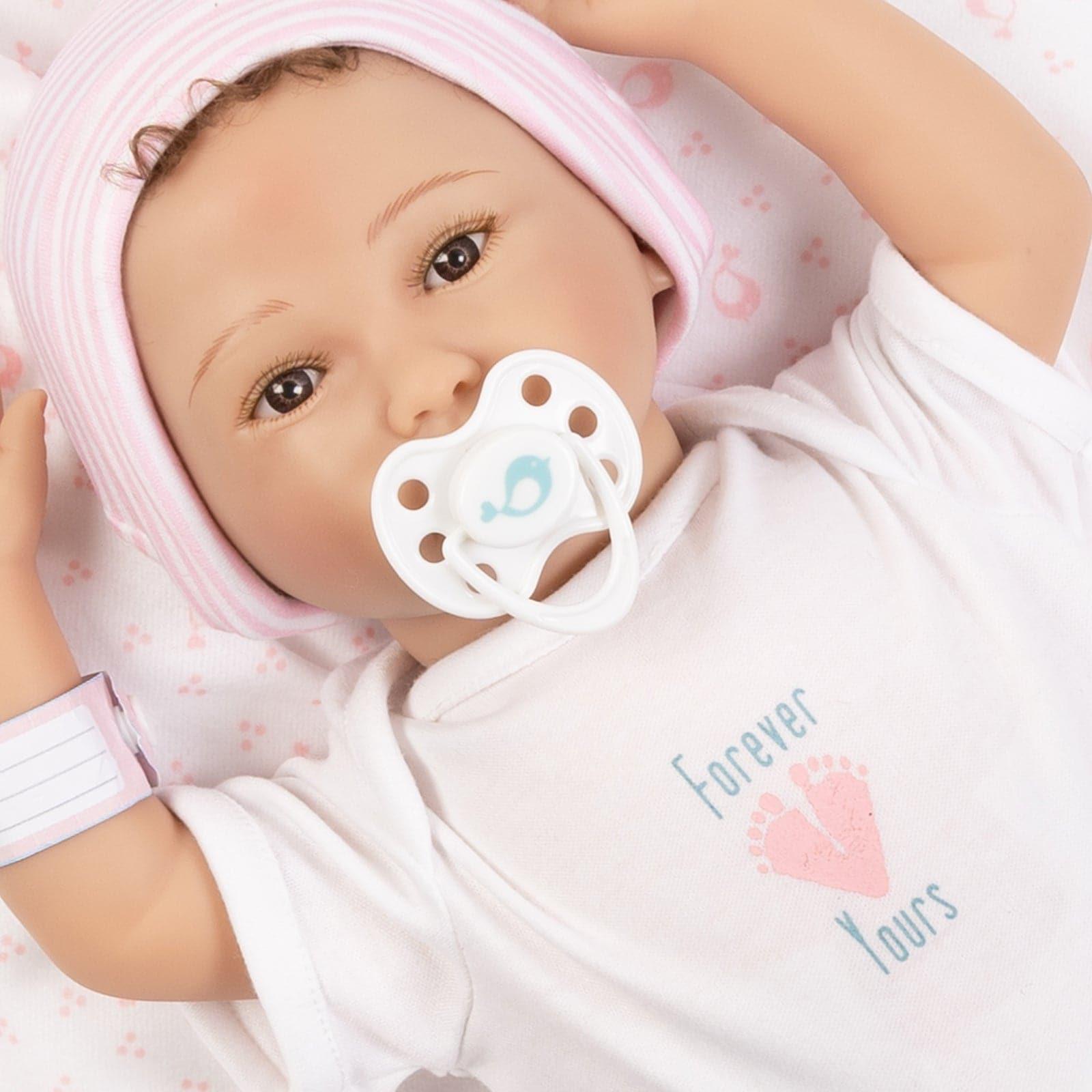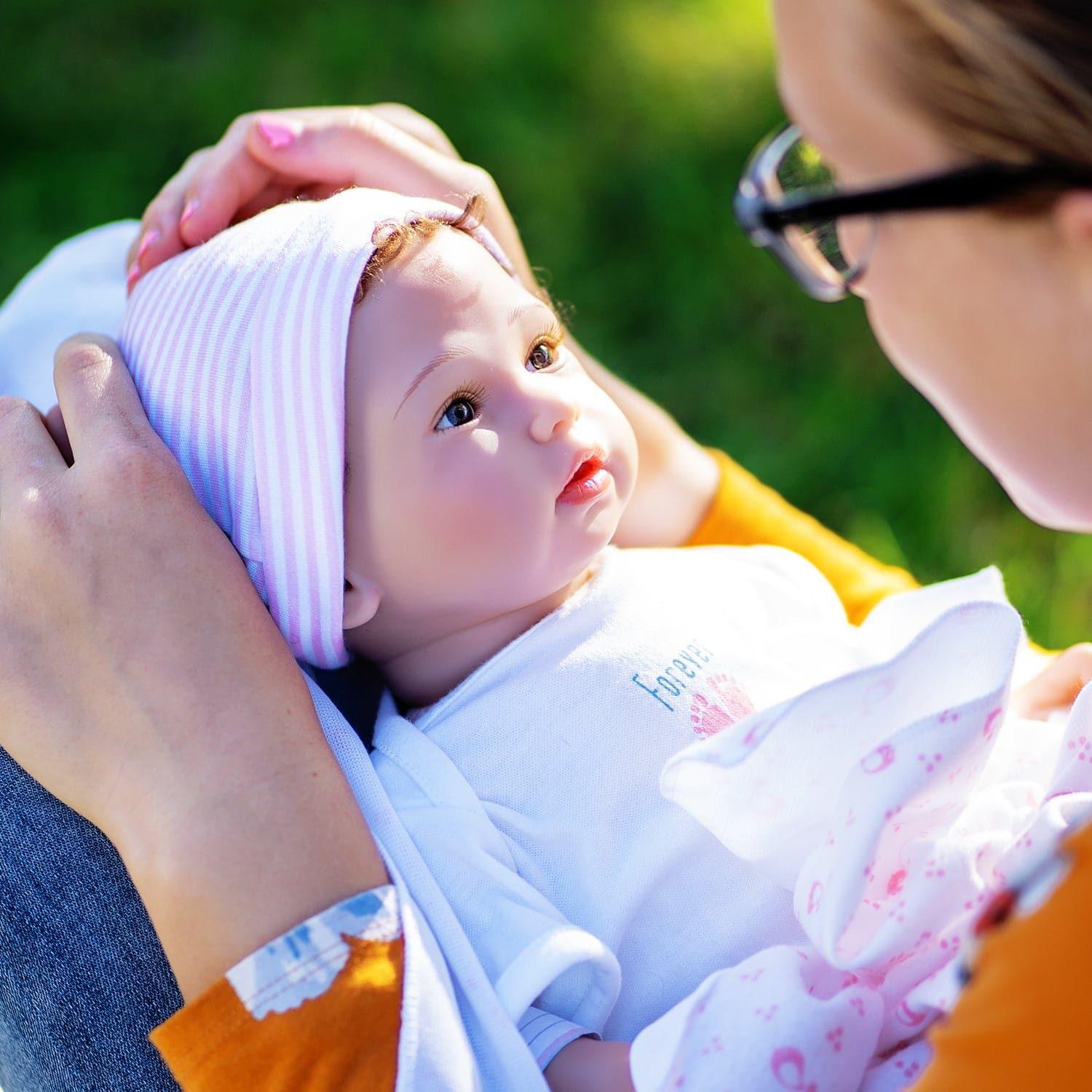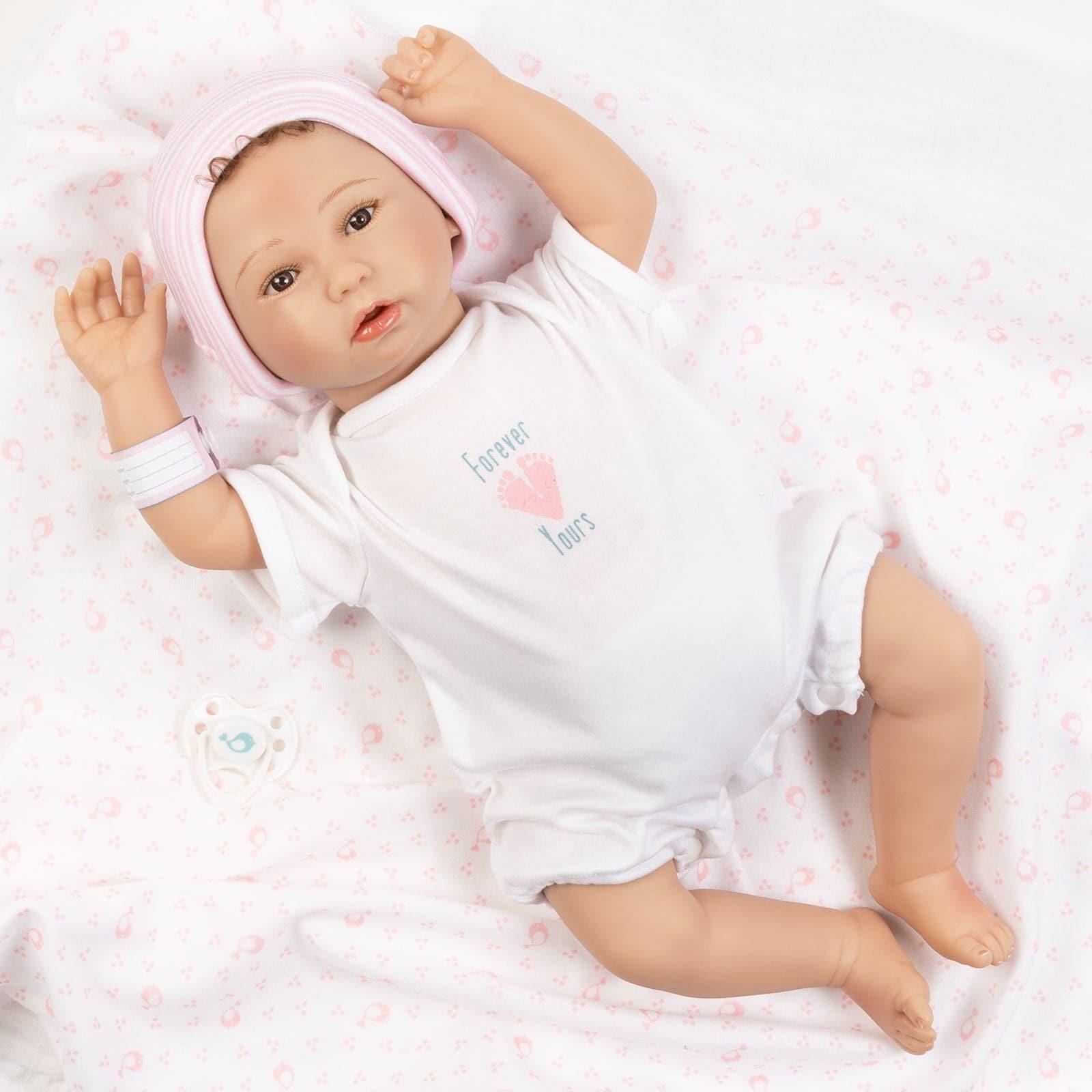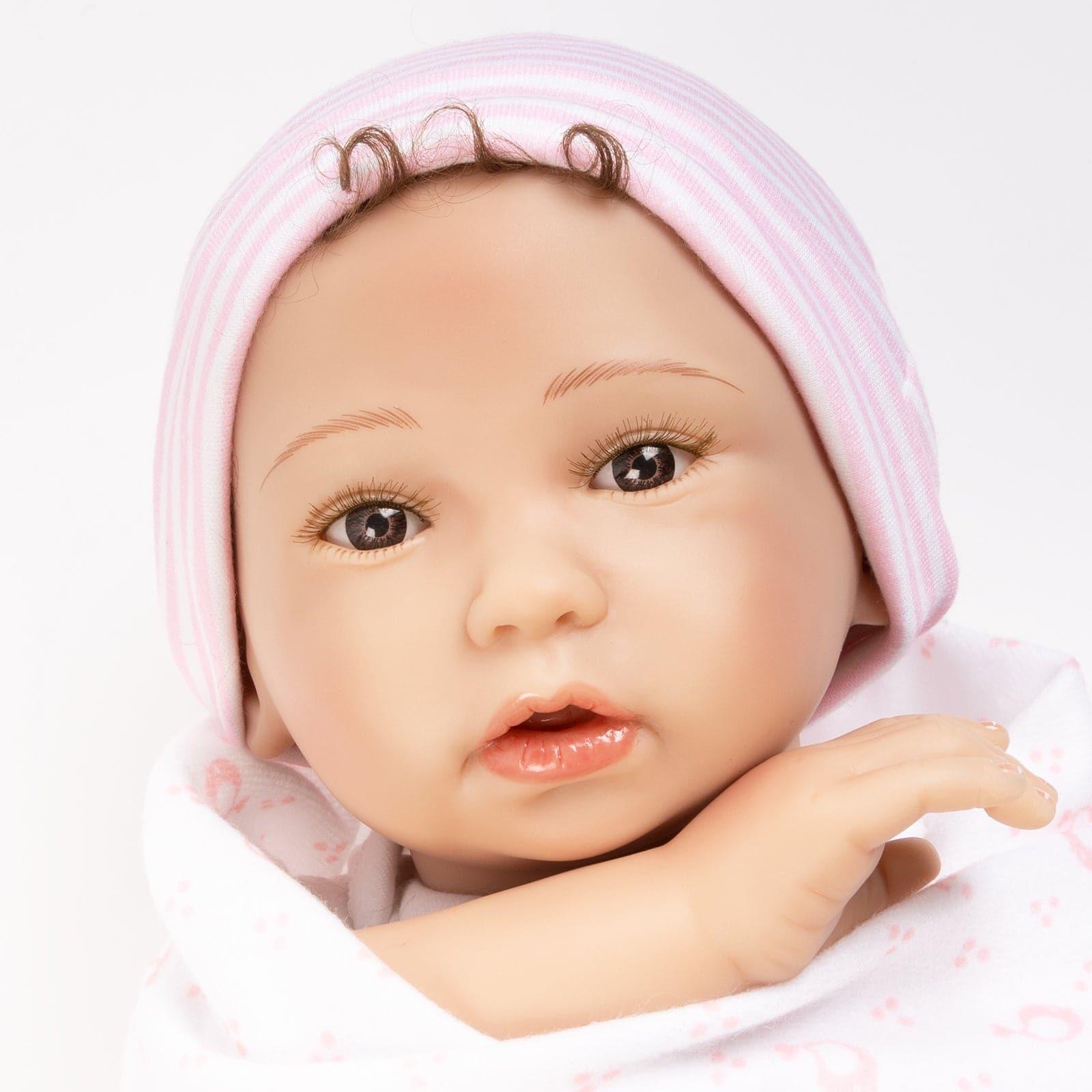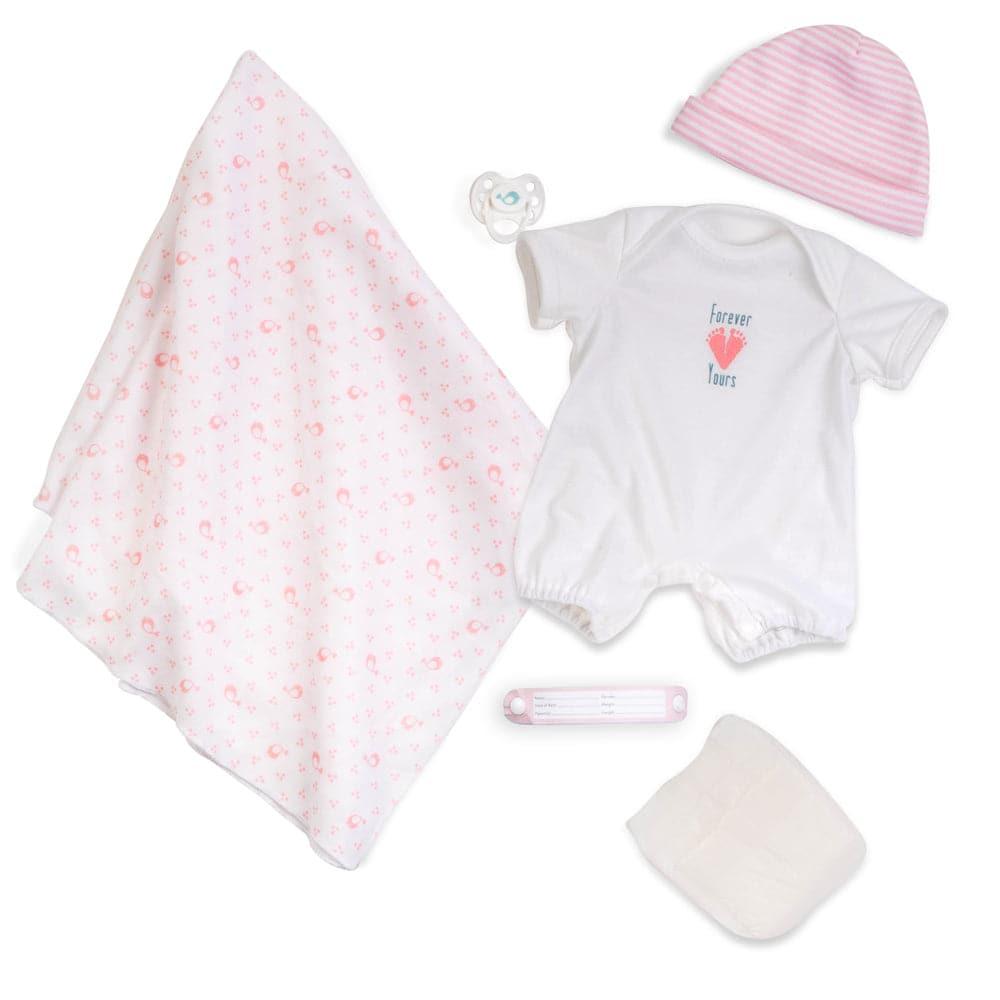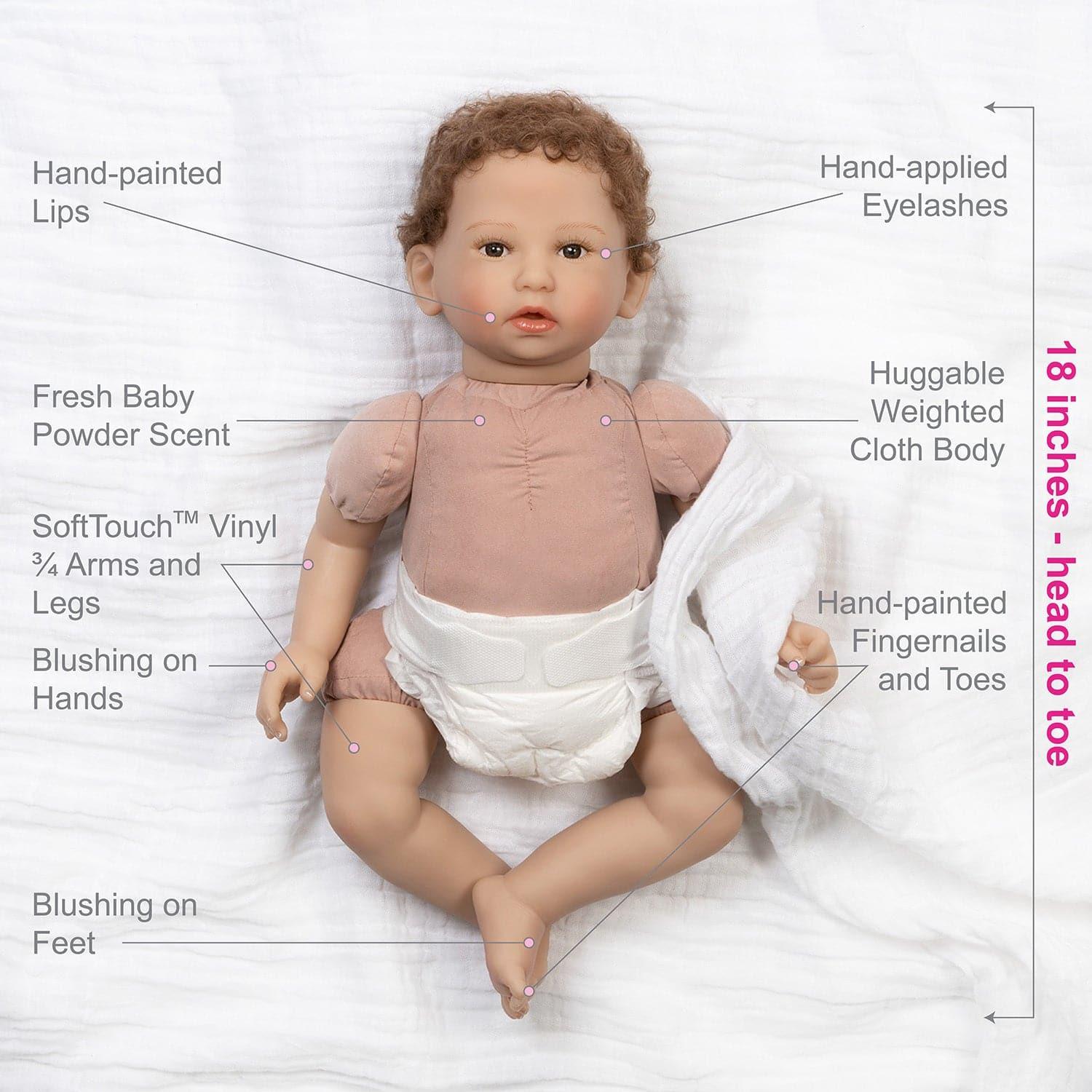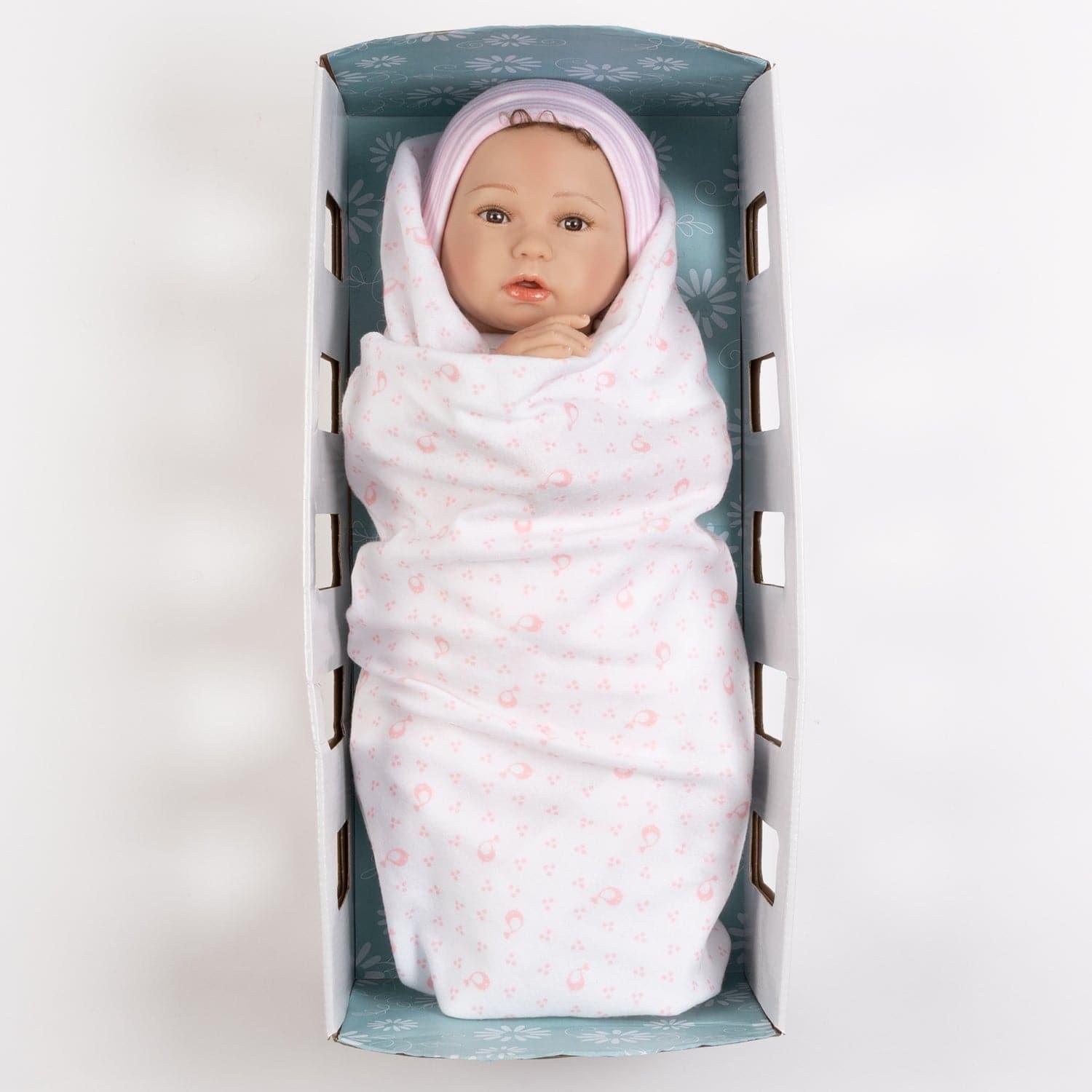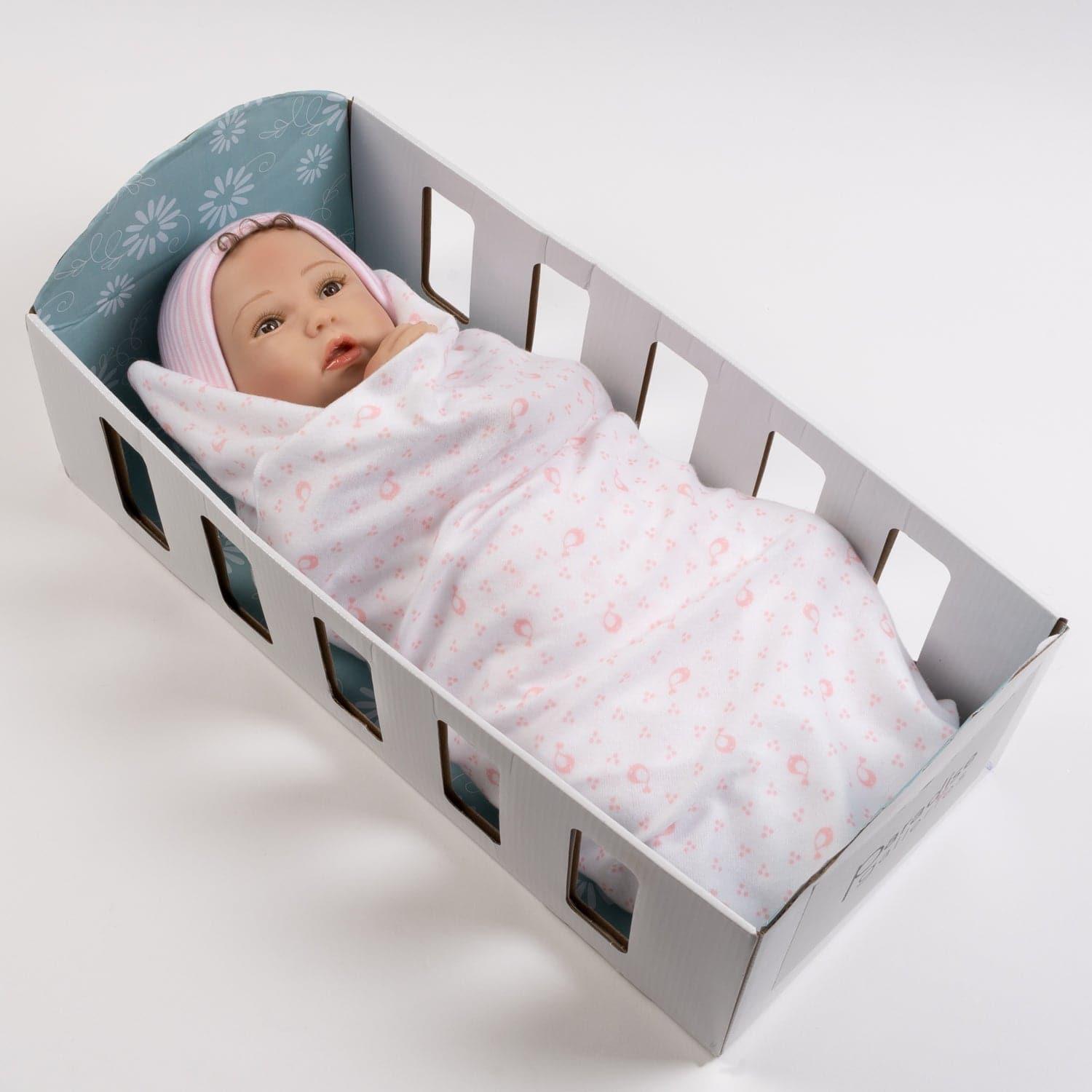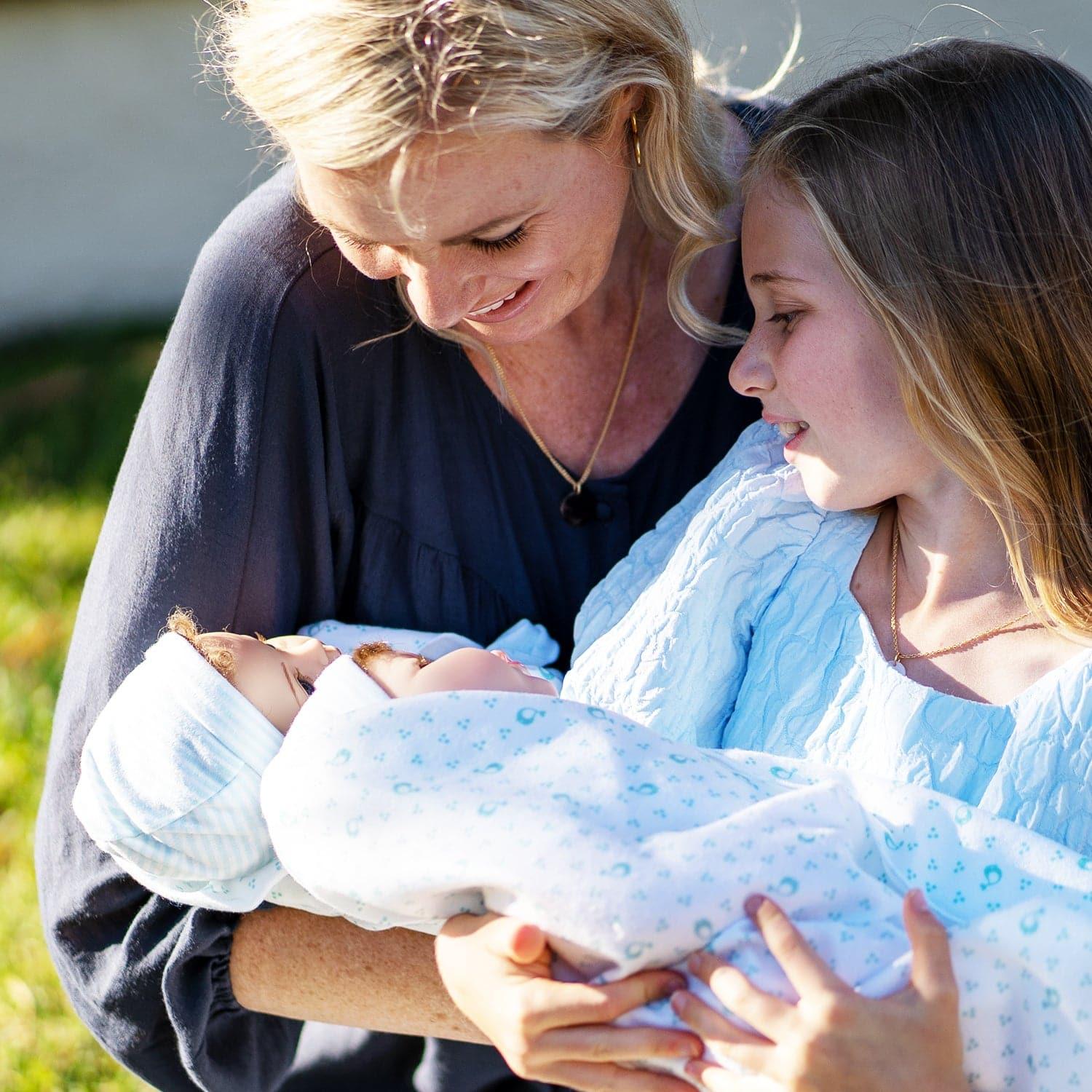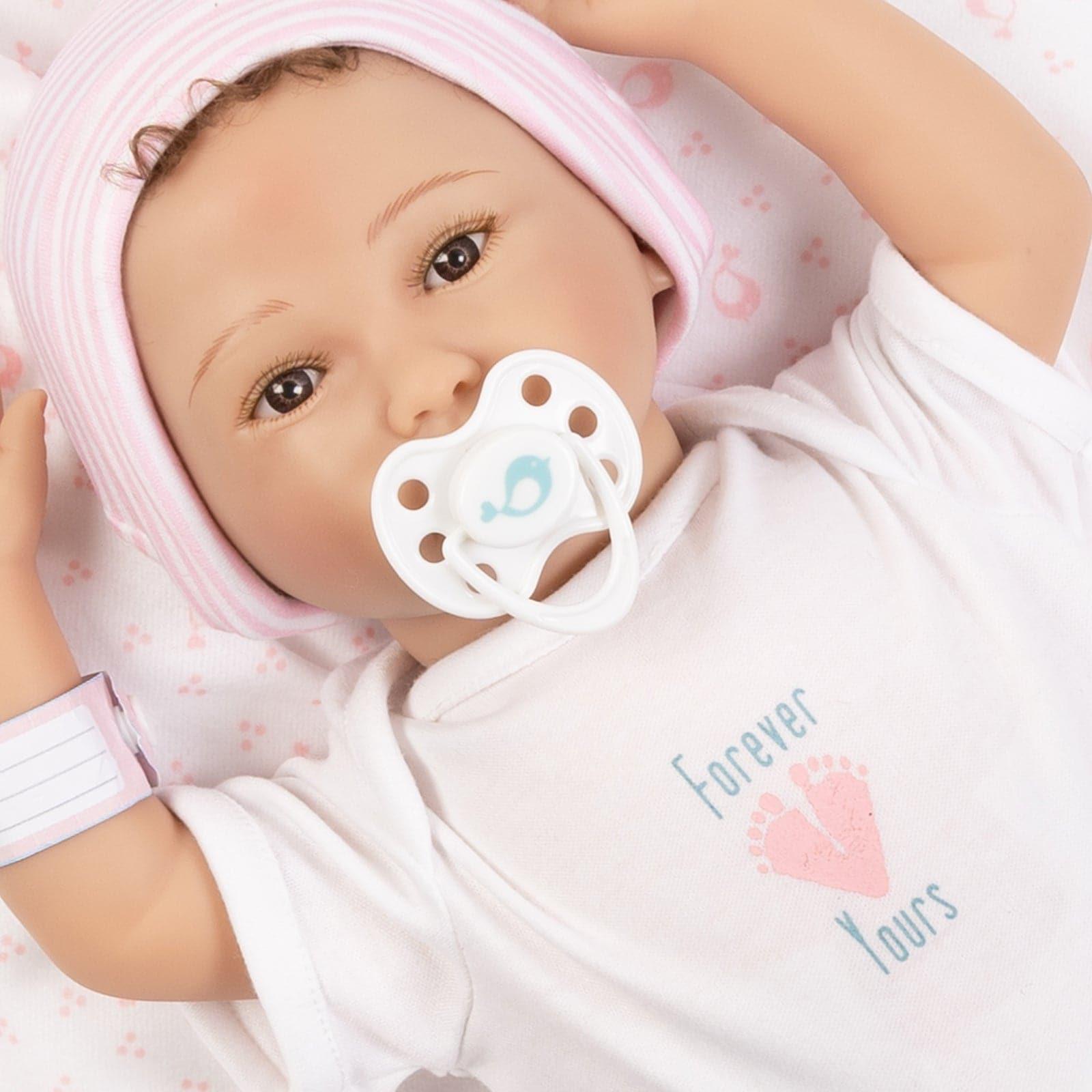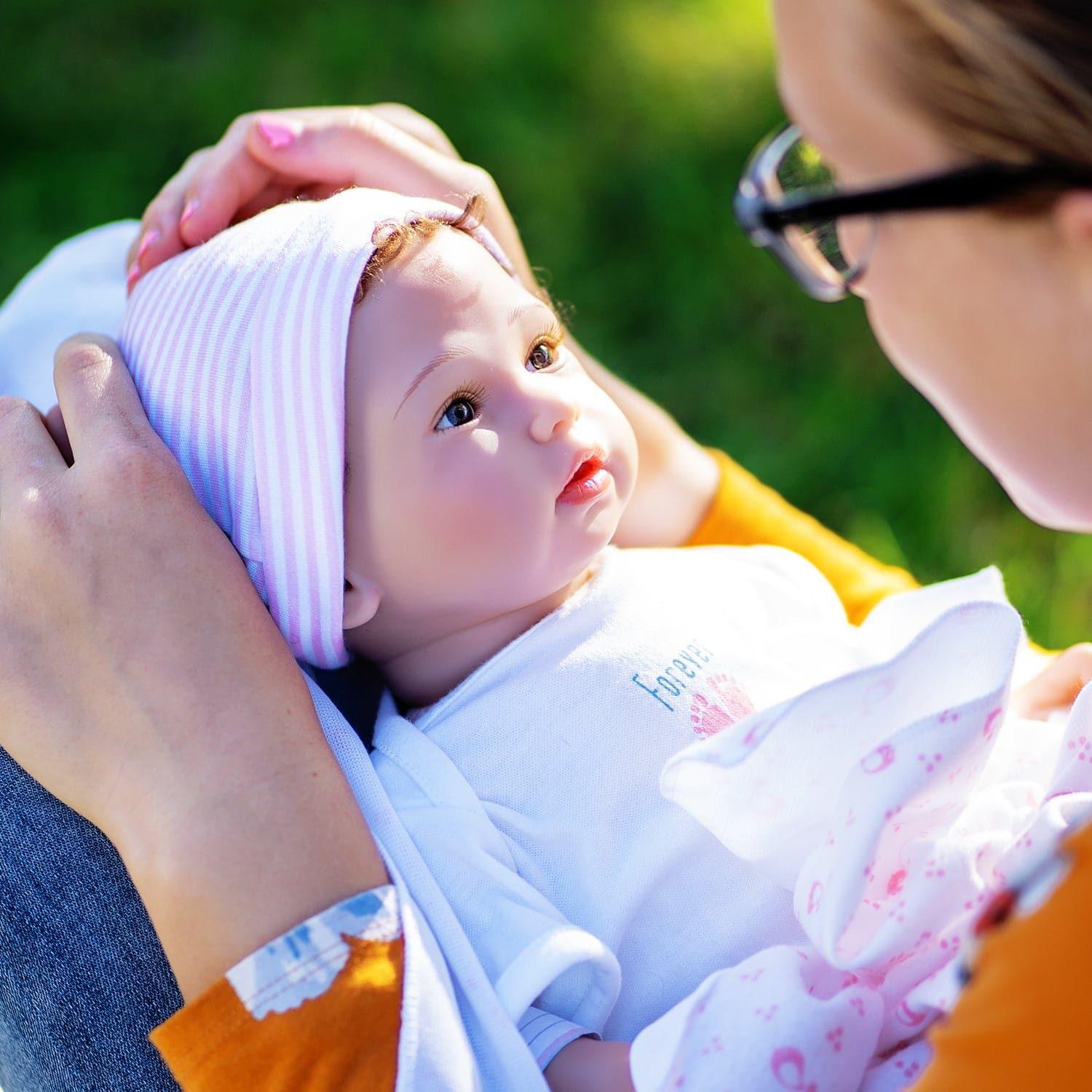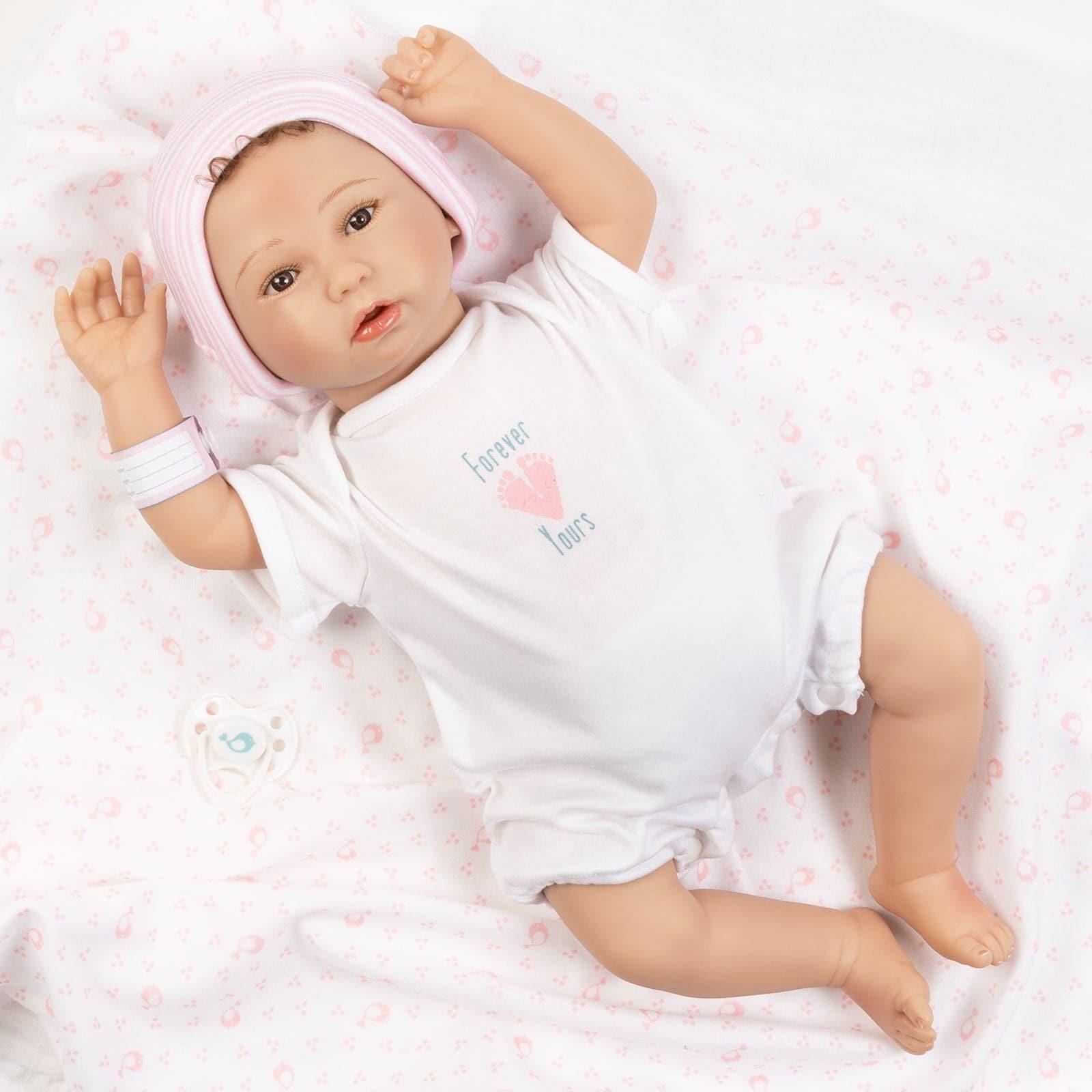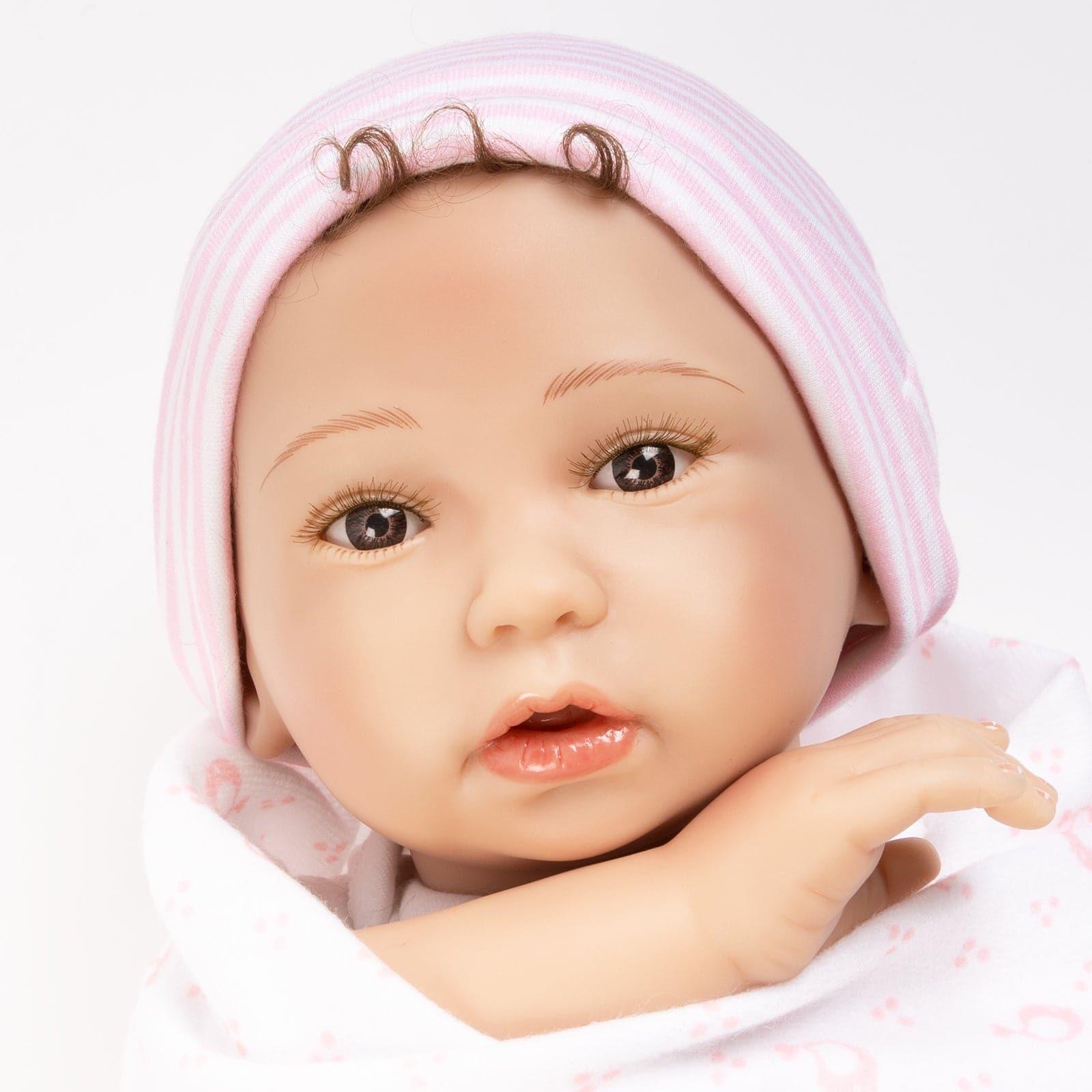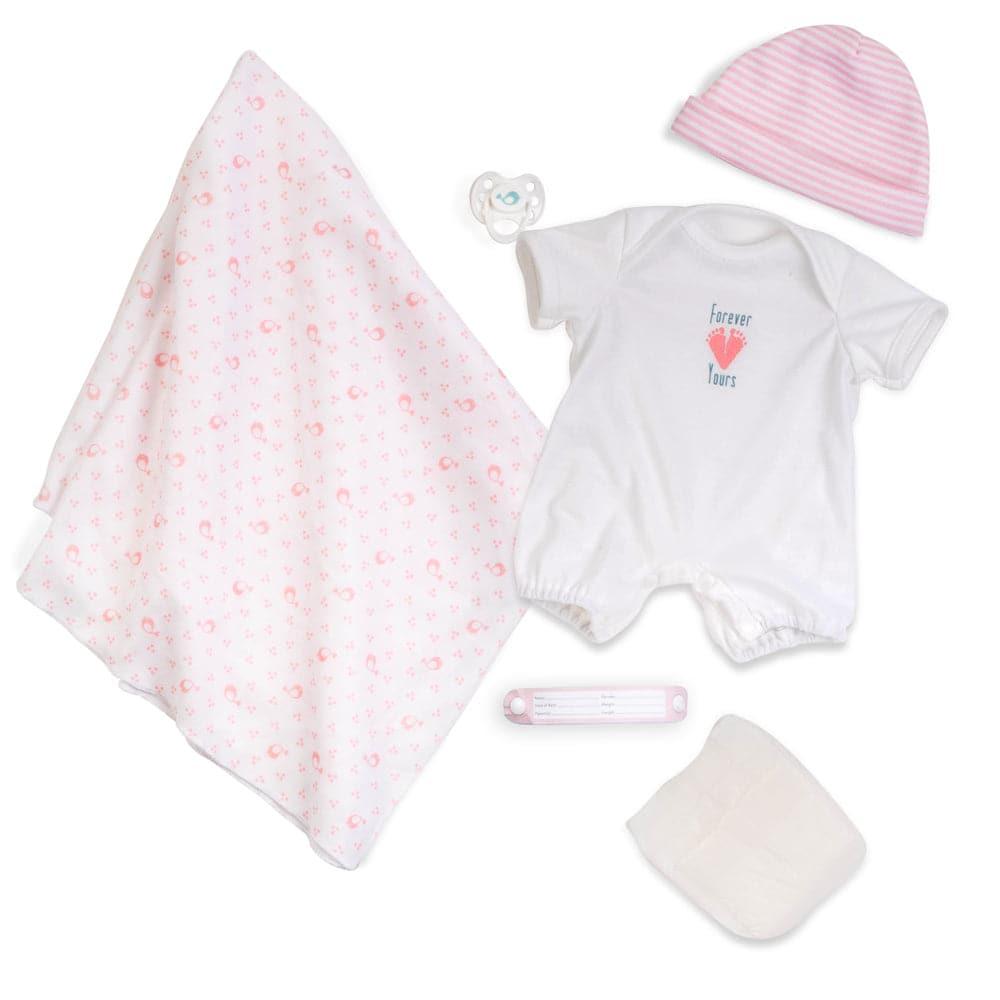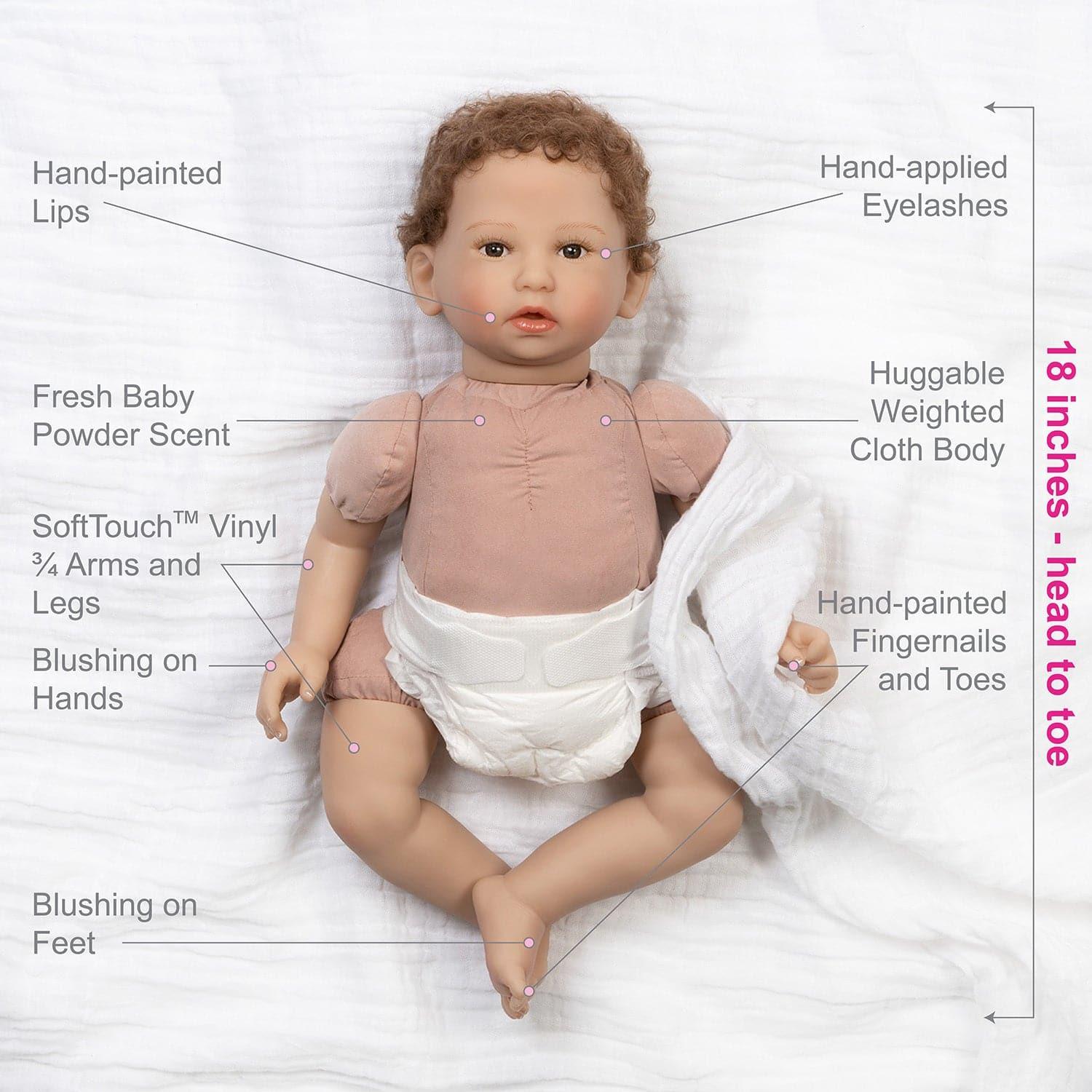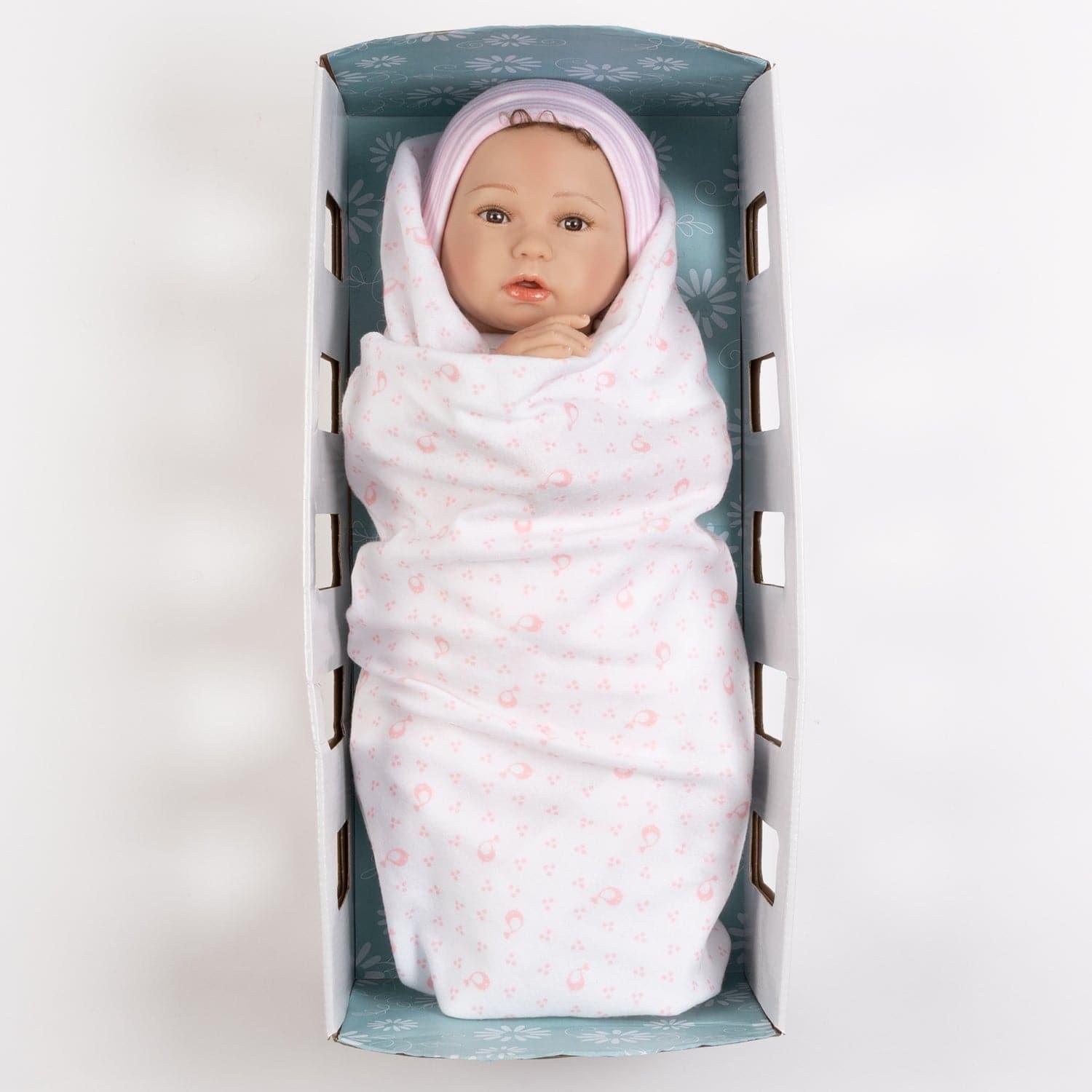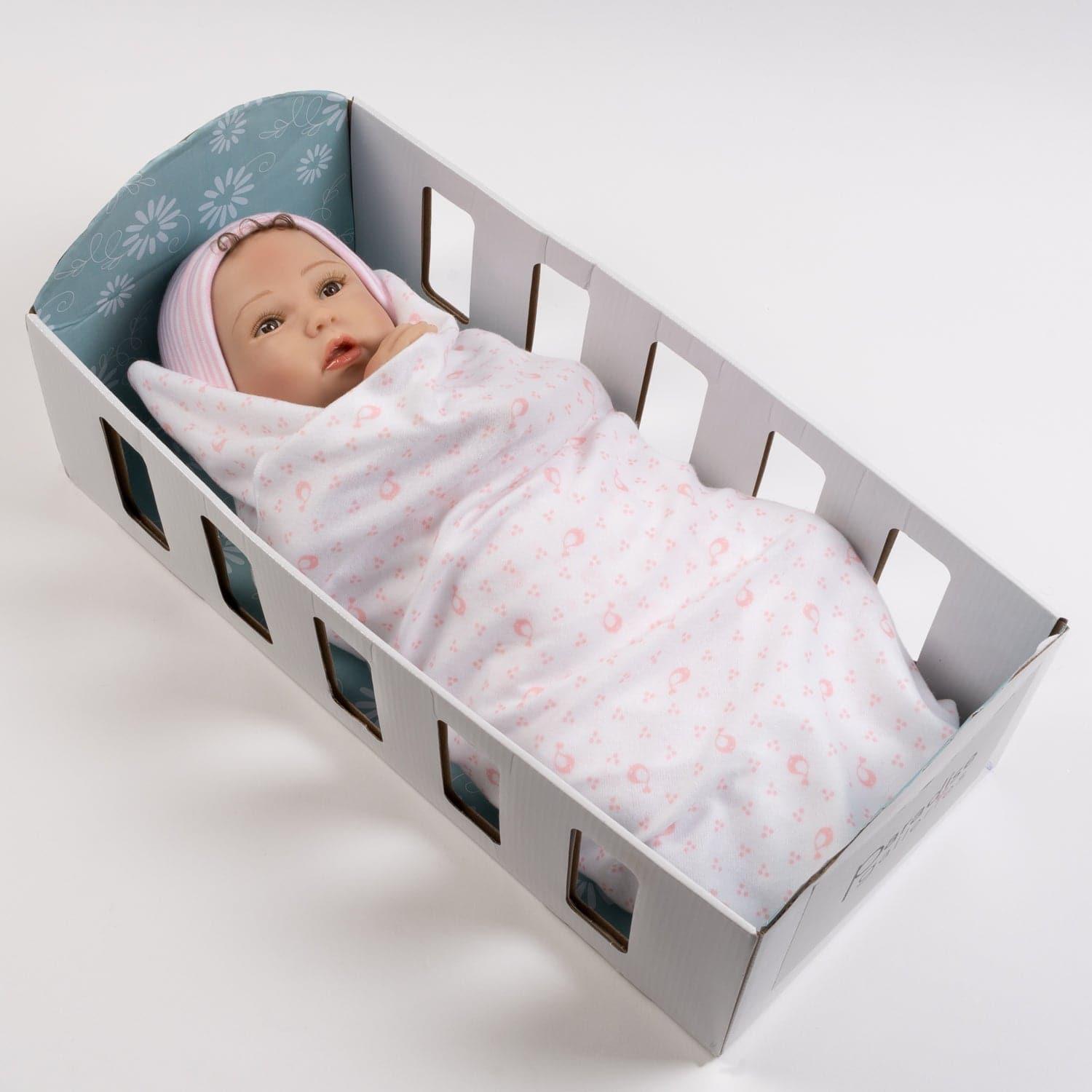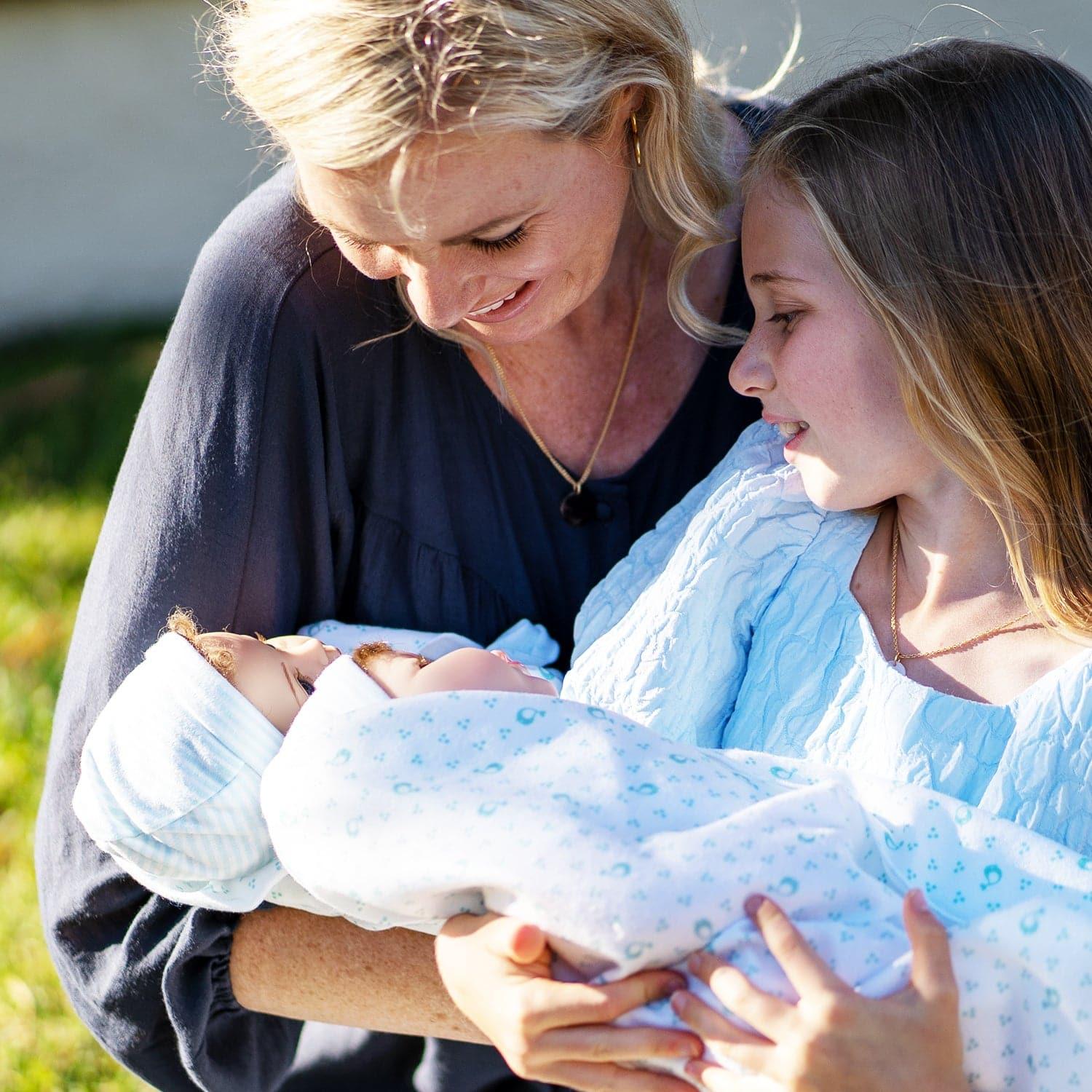 Treasure
Give the cutest treasure this season. Treasure is looking for someone to cuddle this wintertime. Adopt her today!
Trust
Discover the kind of LOVE that Forever Yours Trust is. This baby boy loves being snuggled until he falls asleep.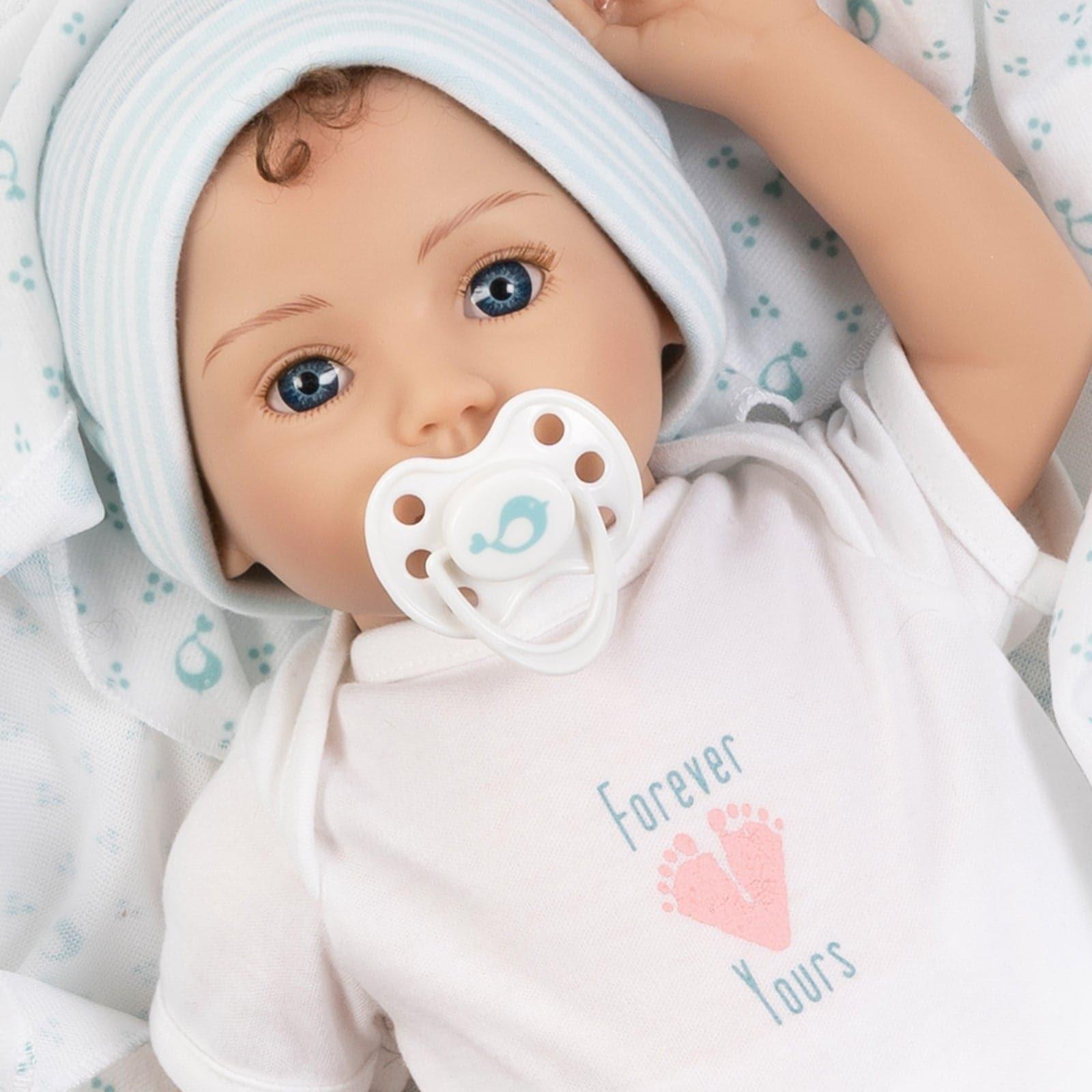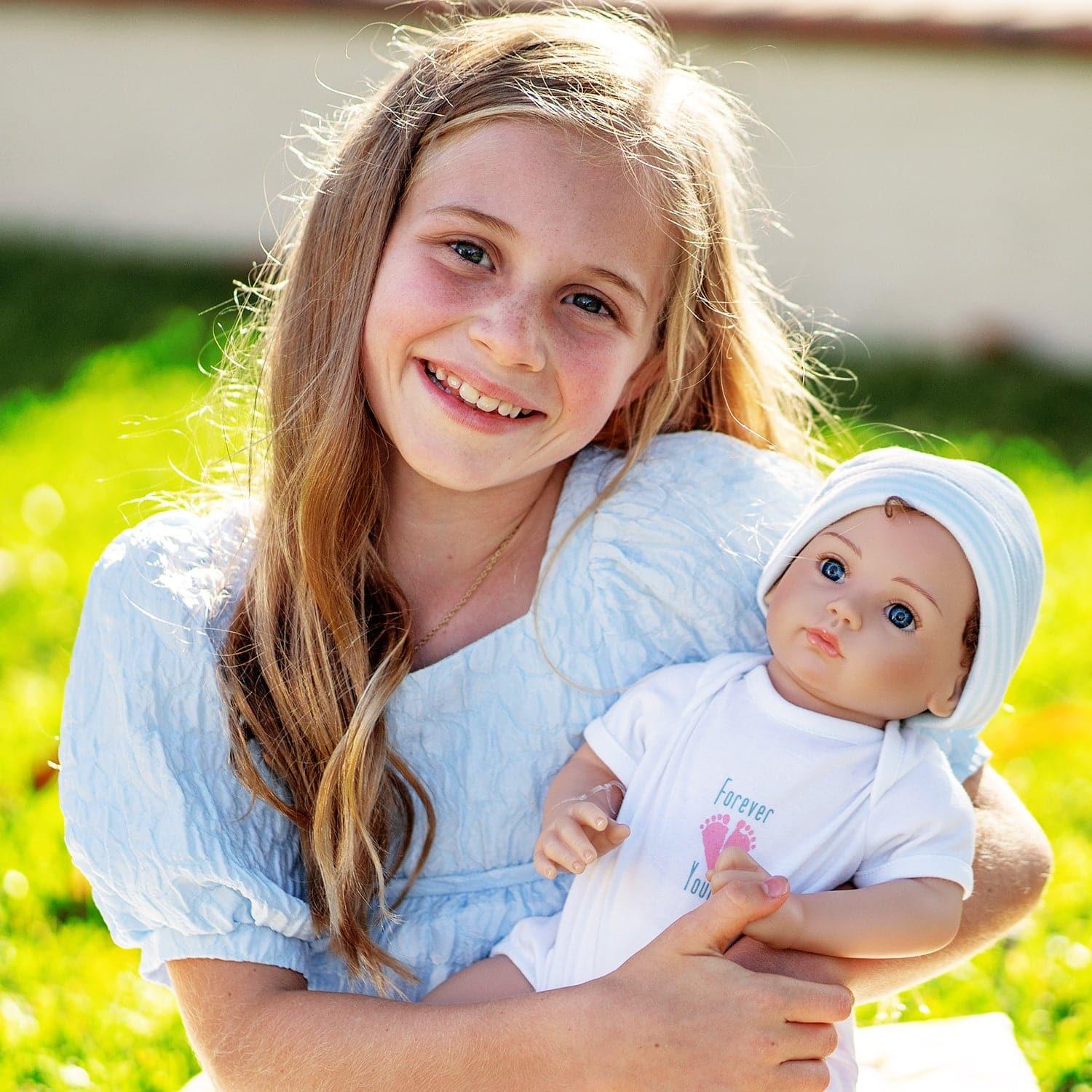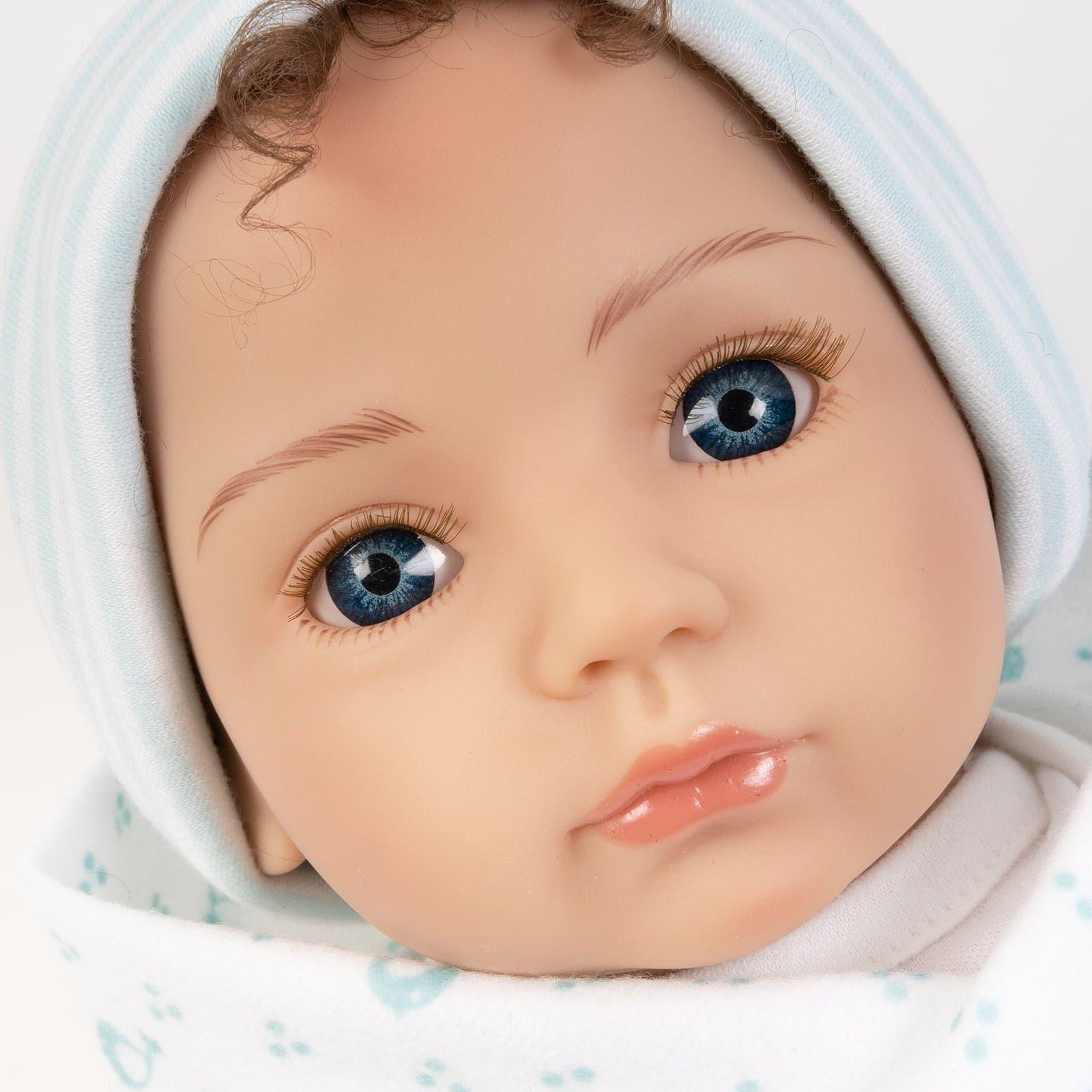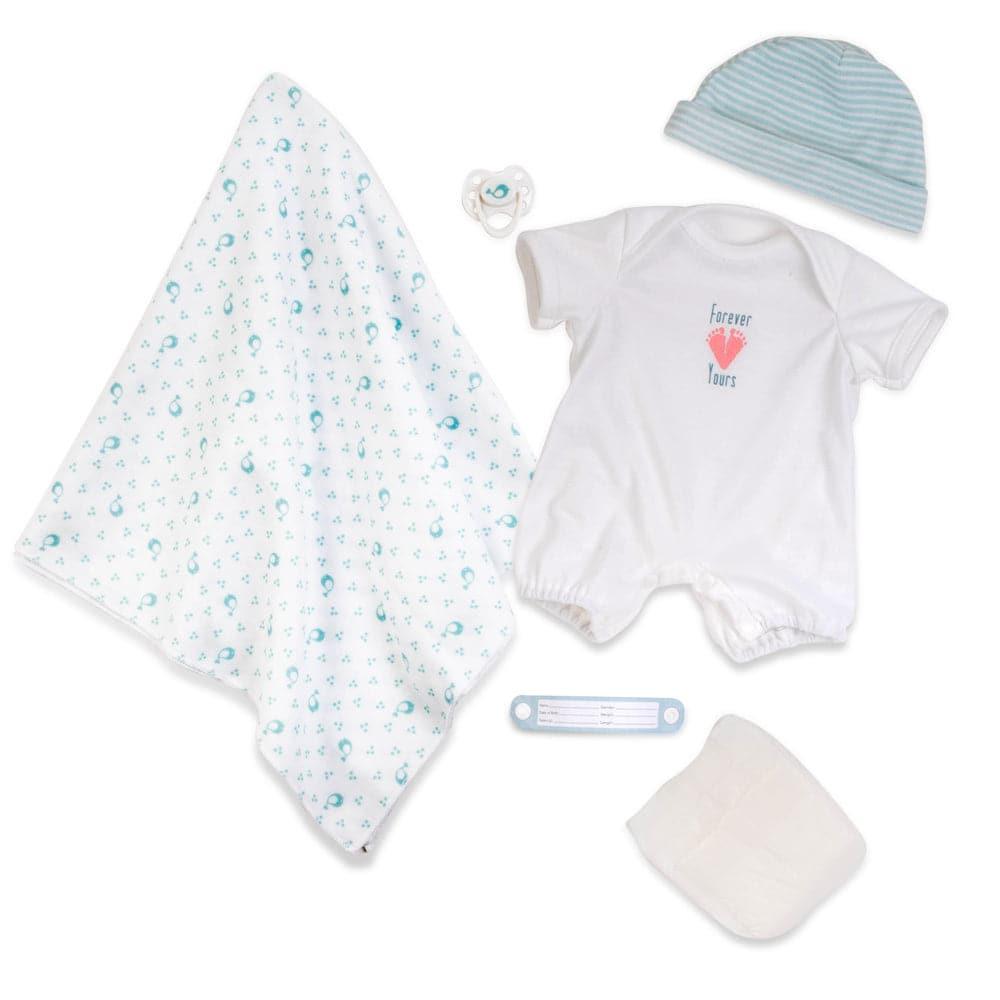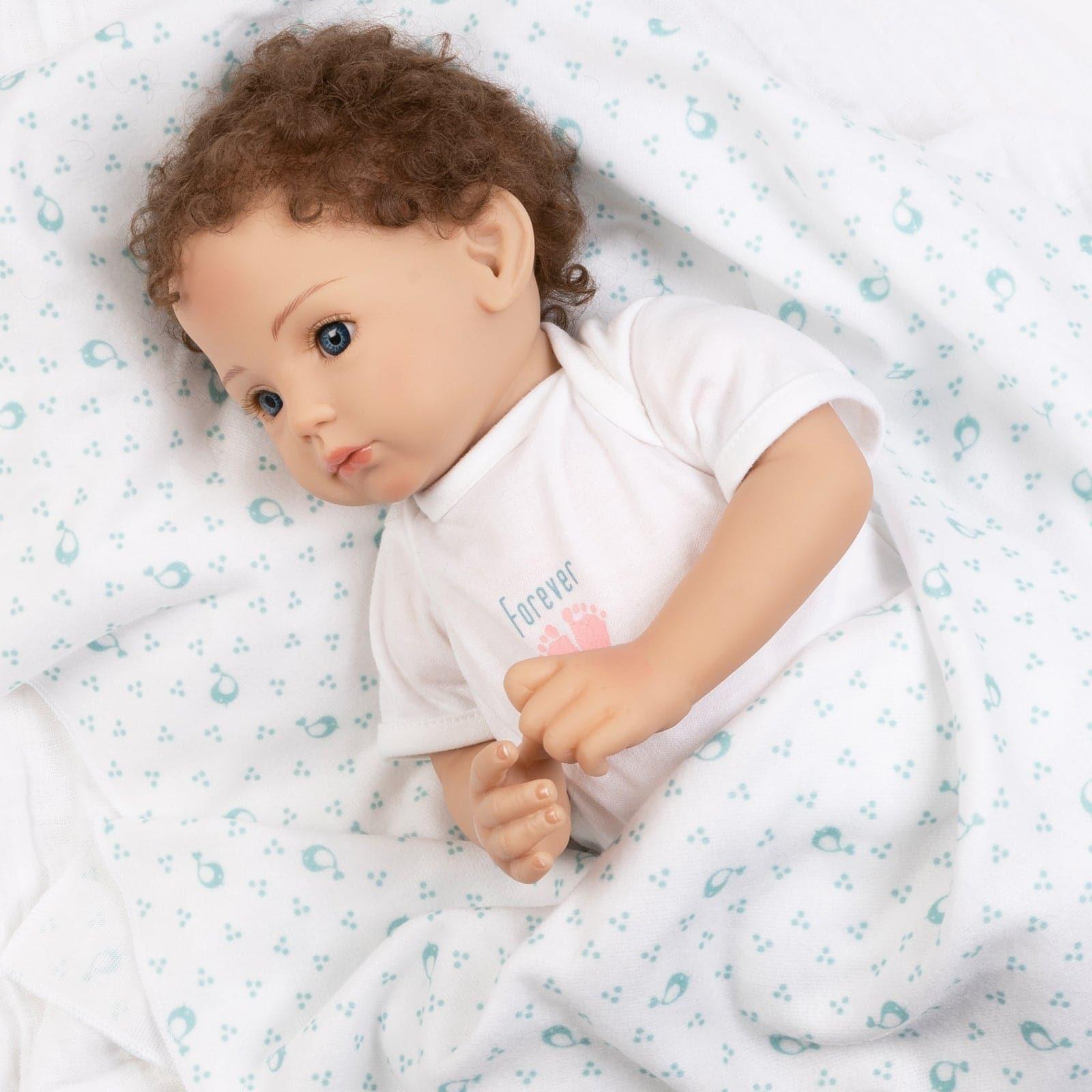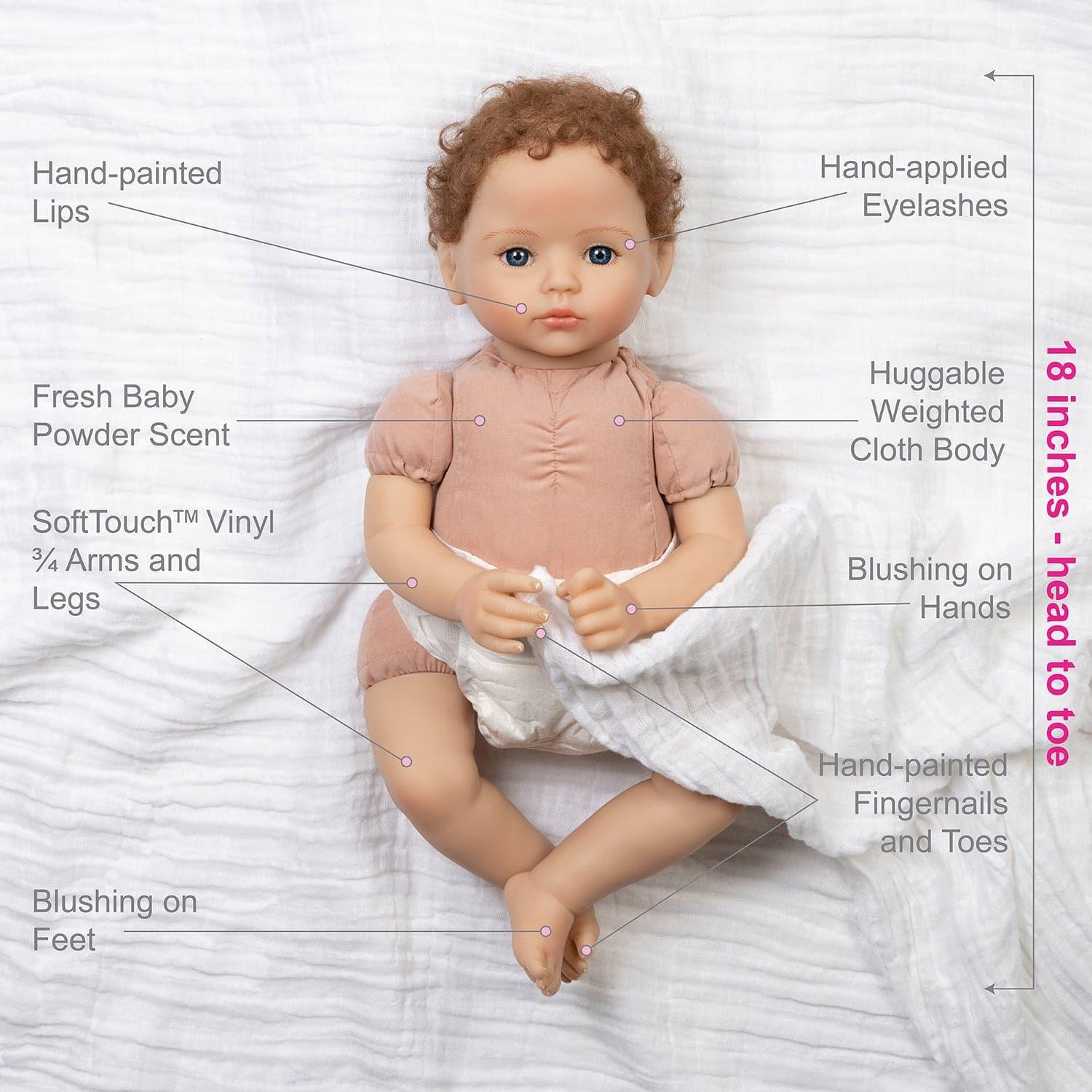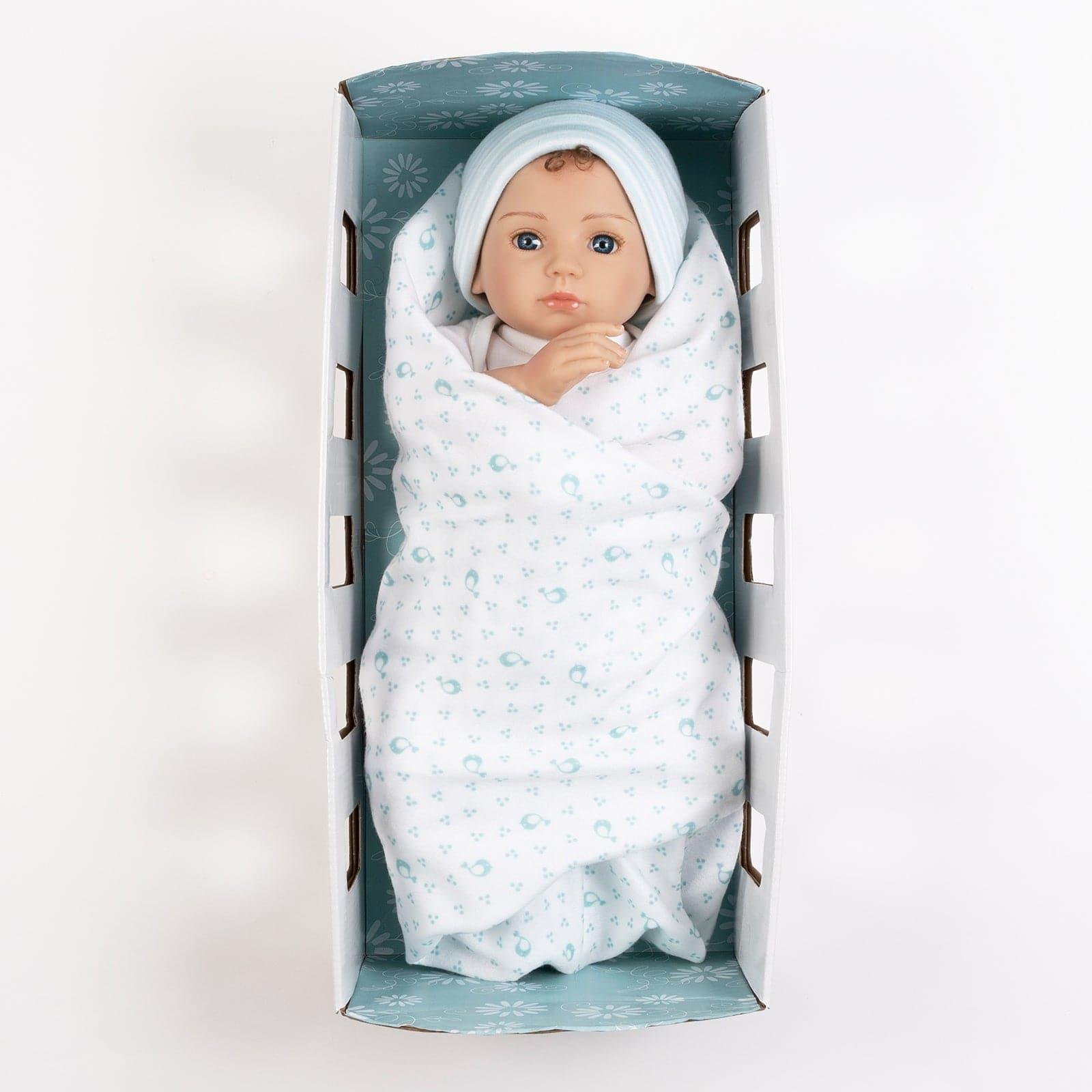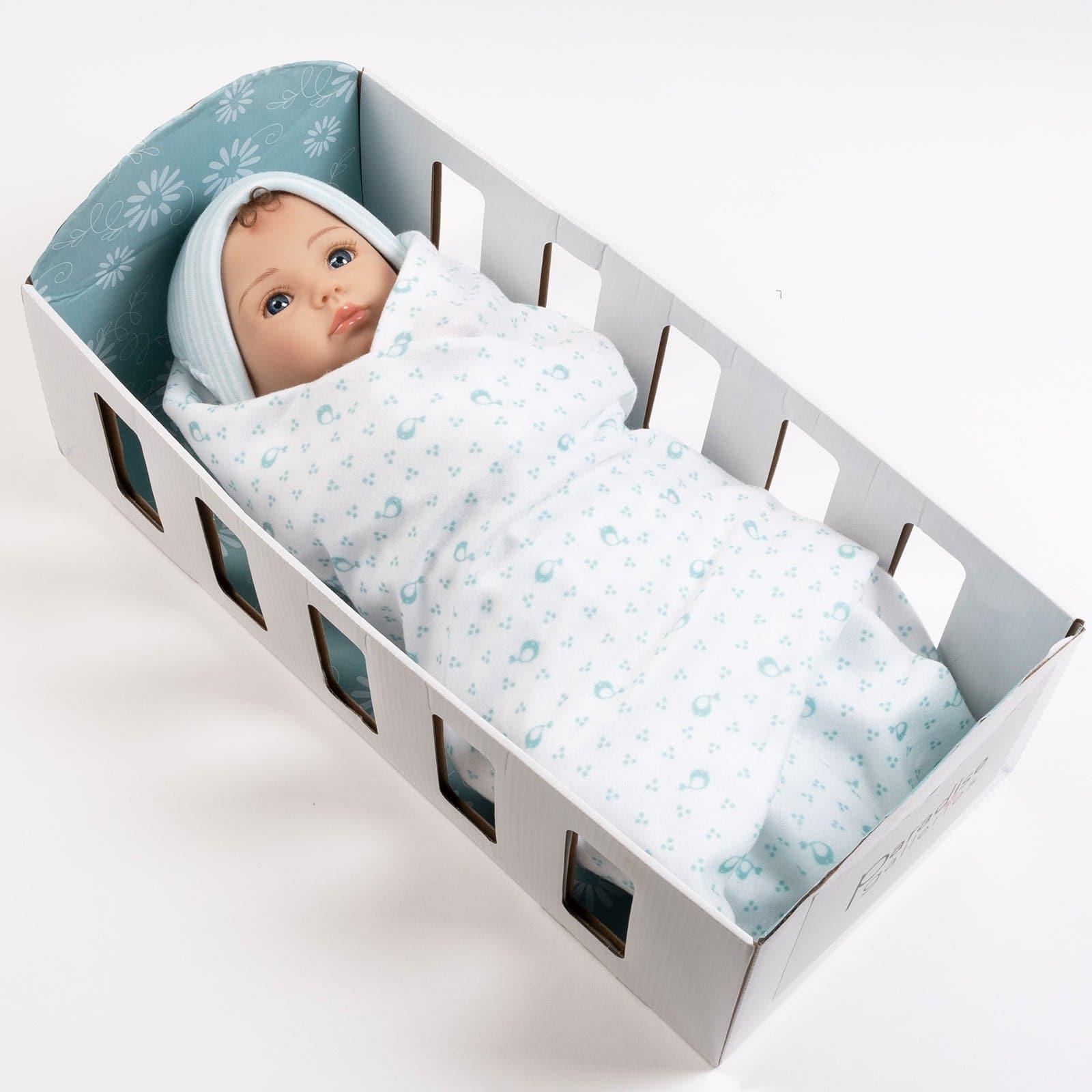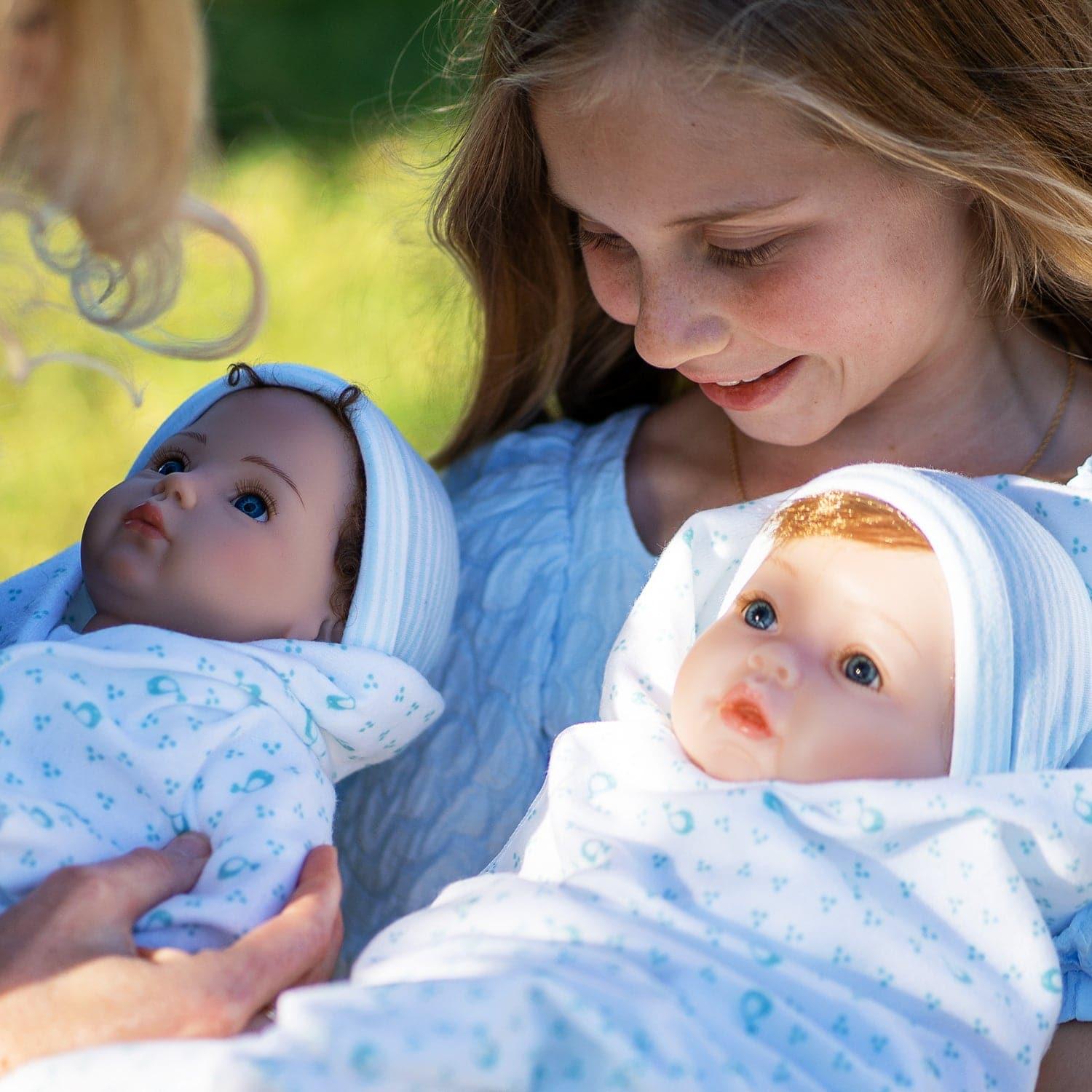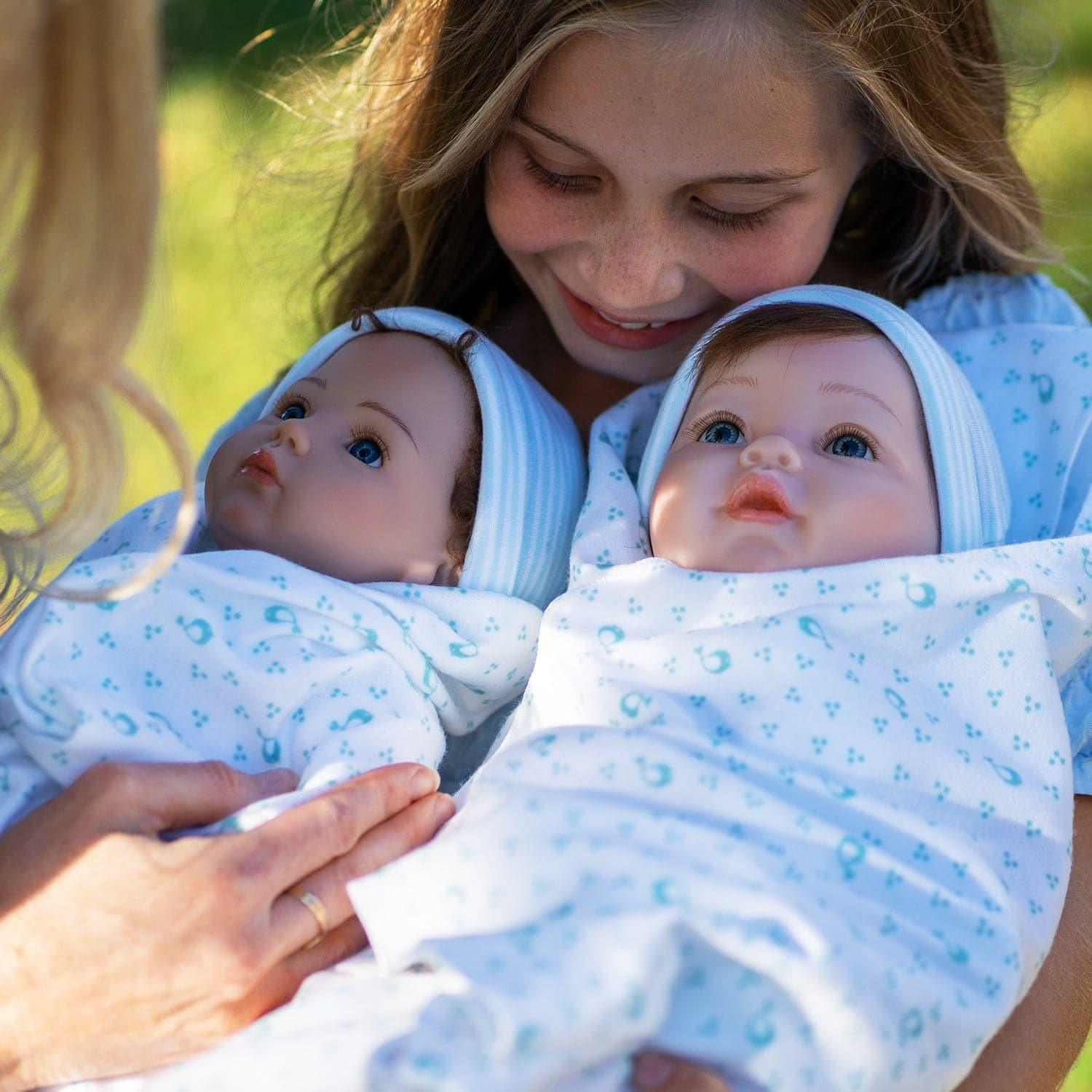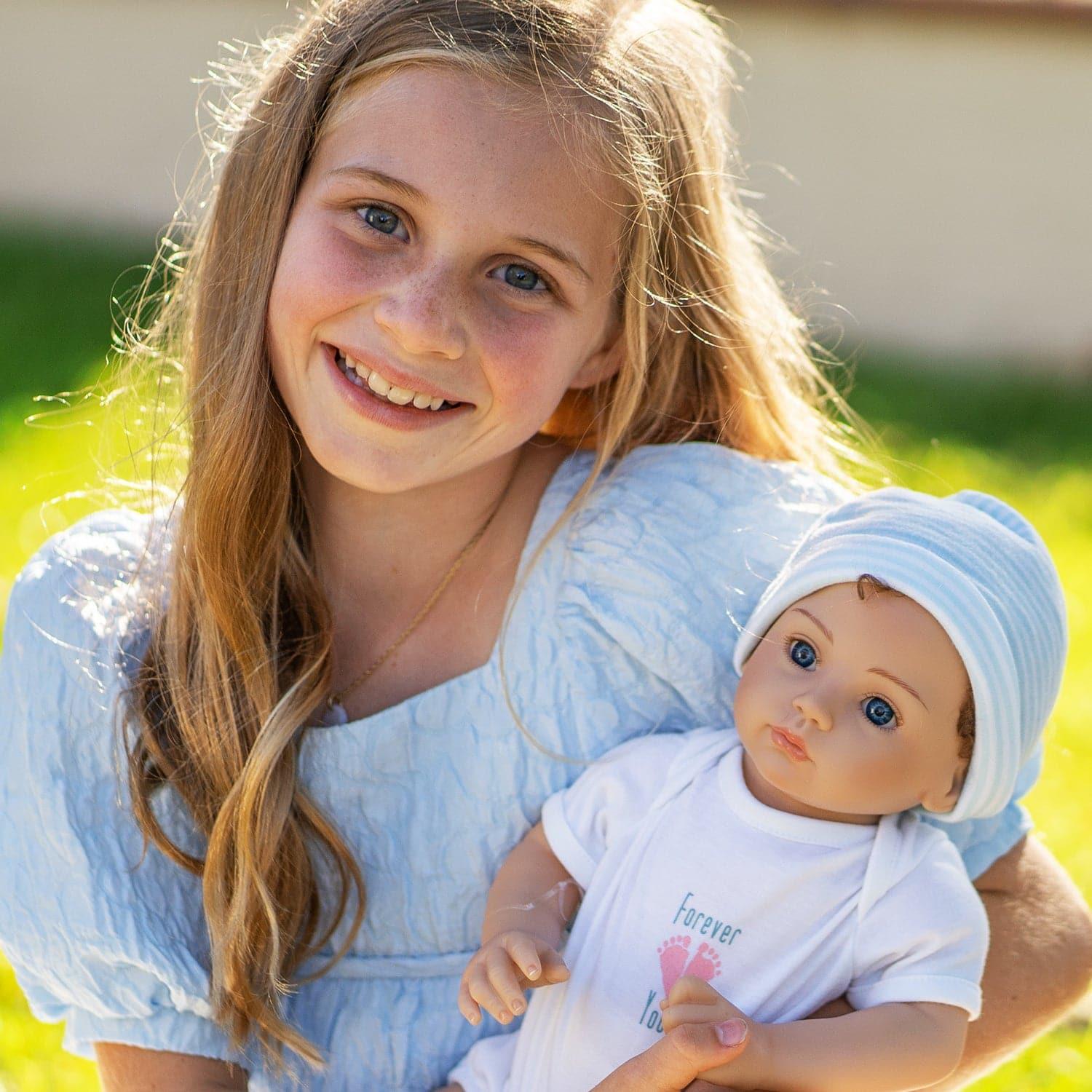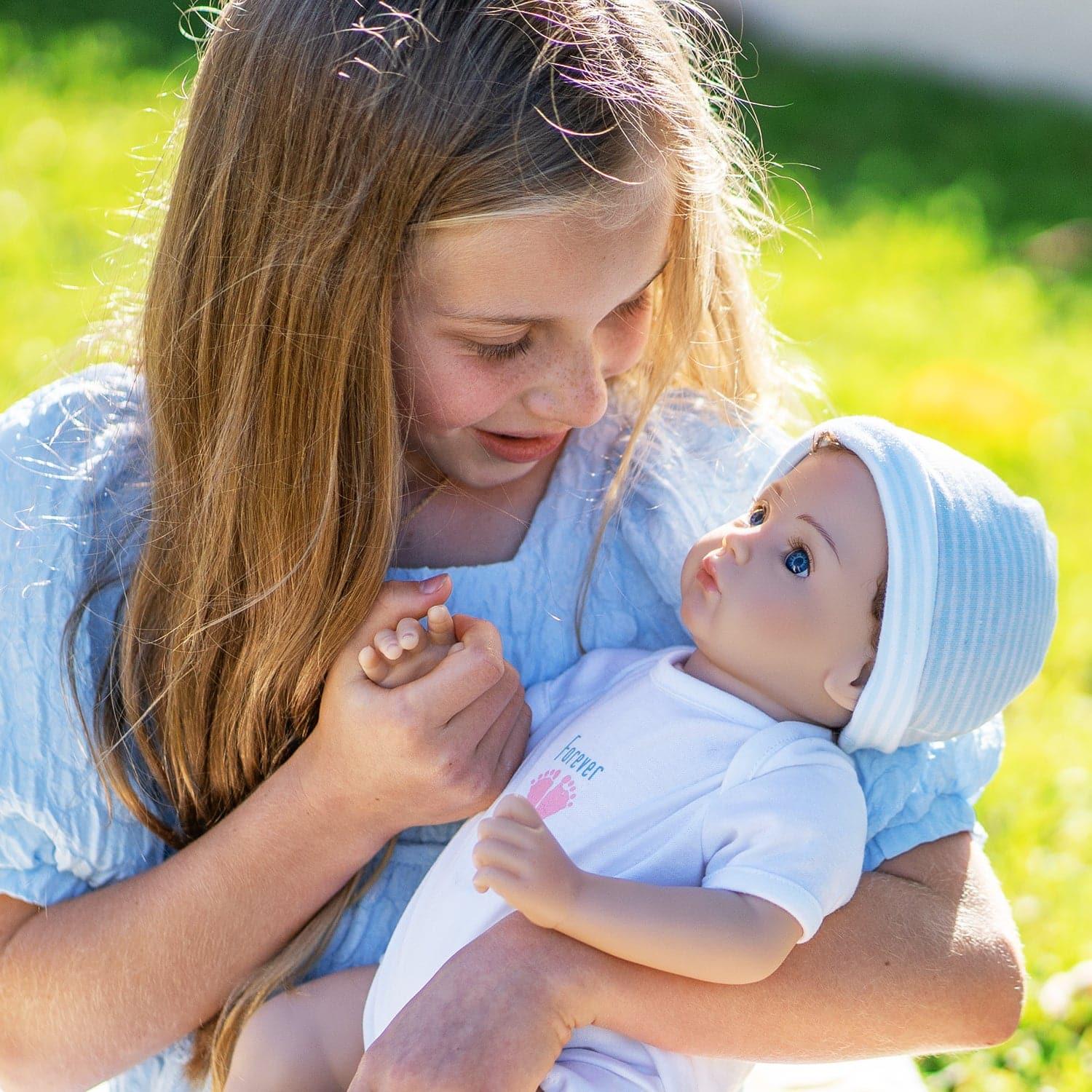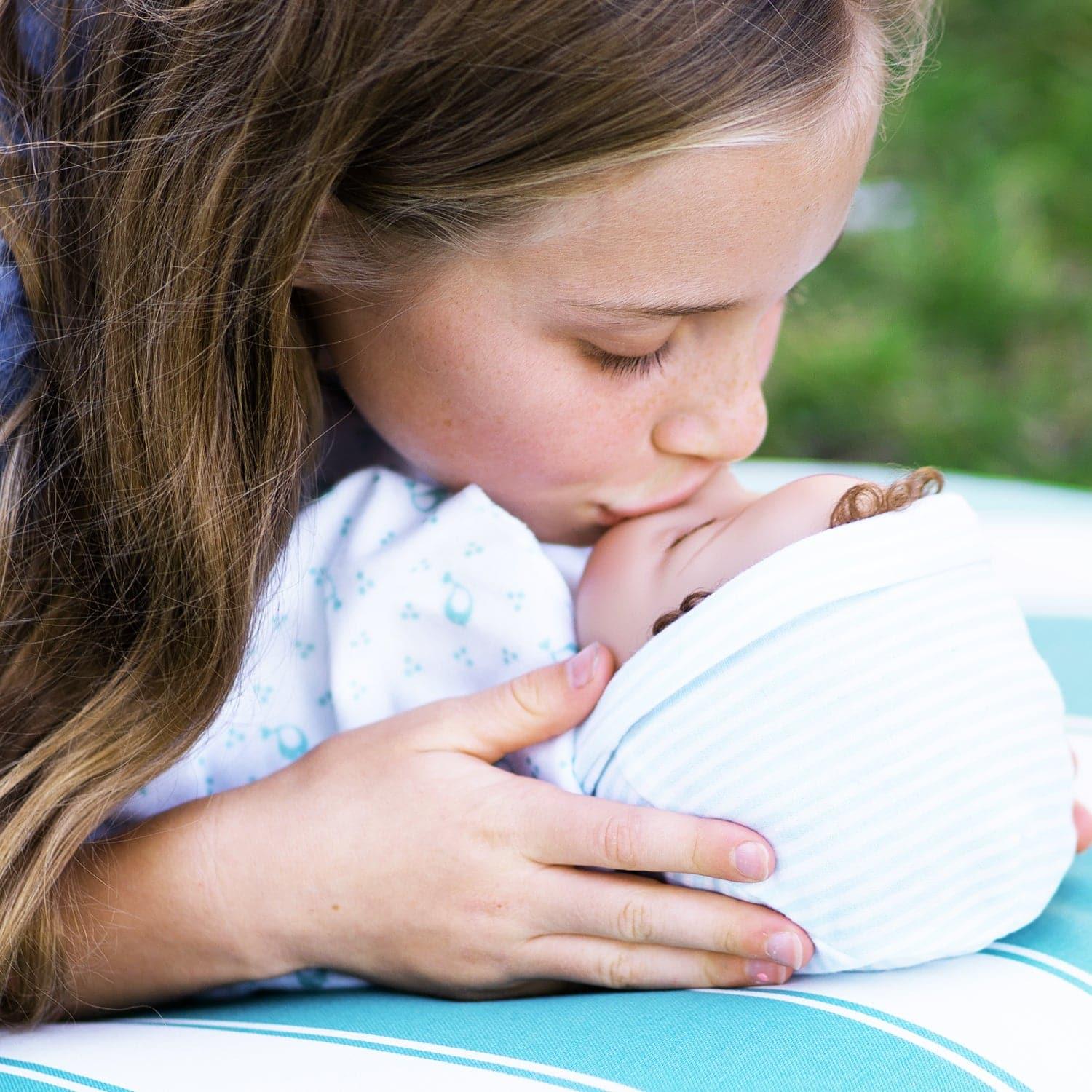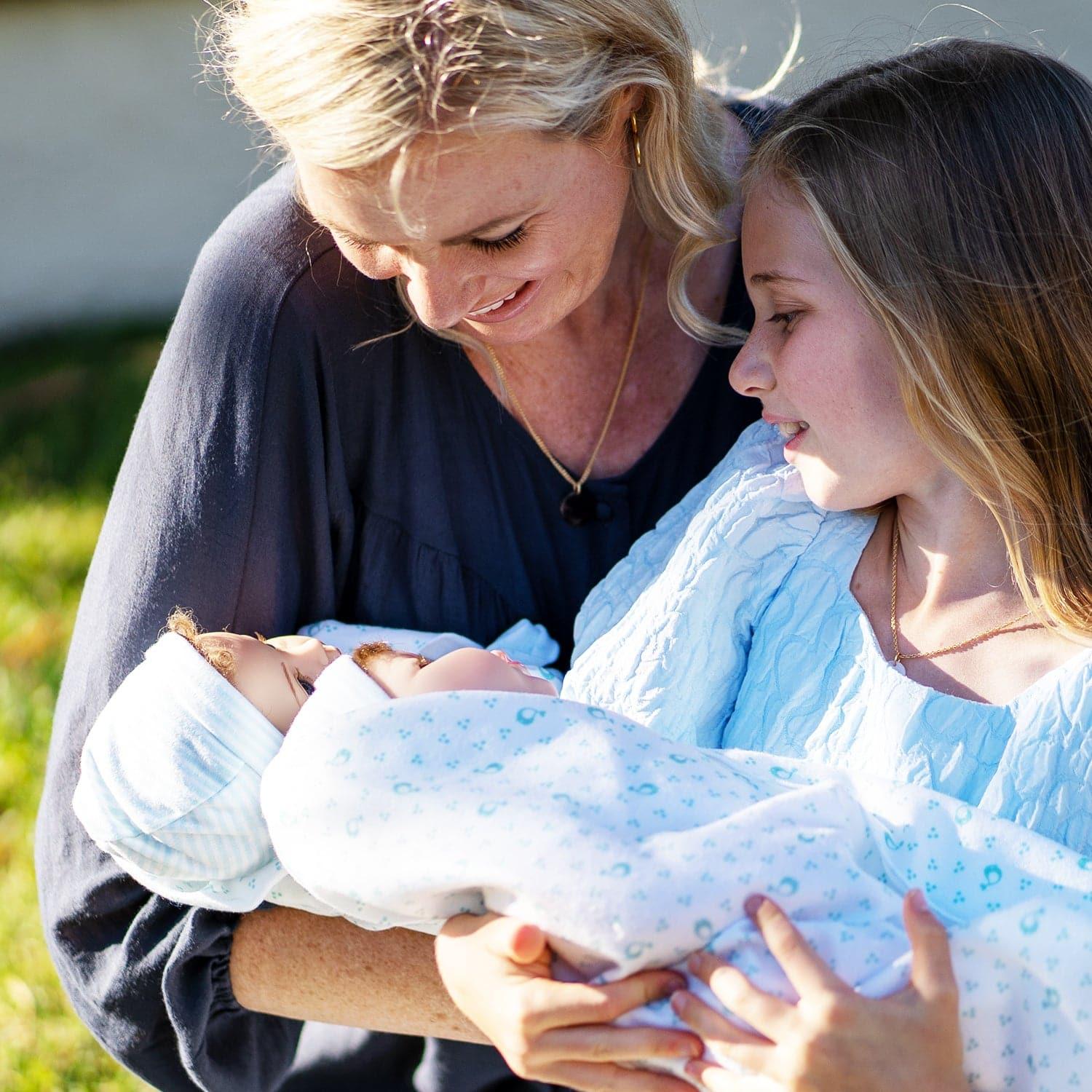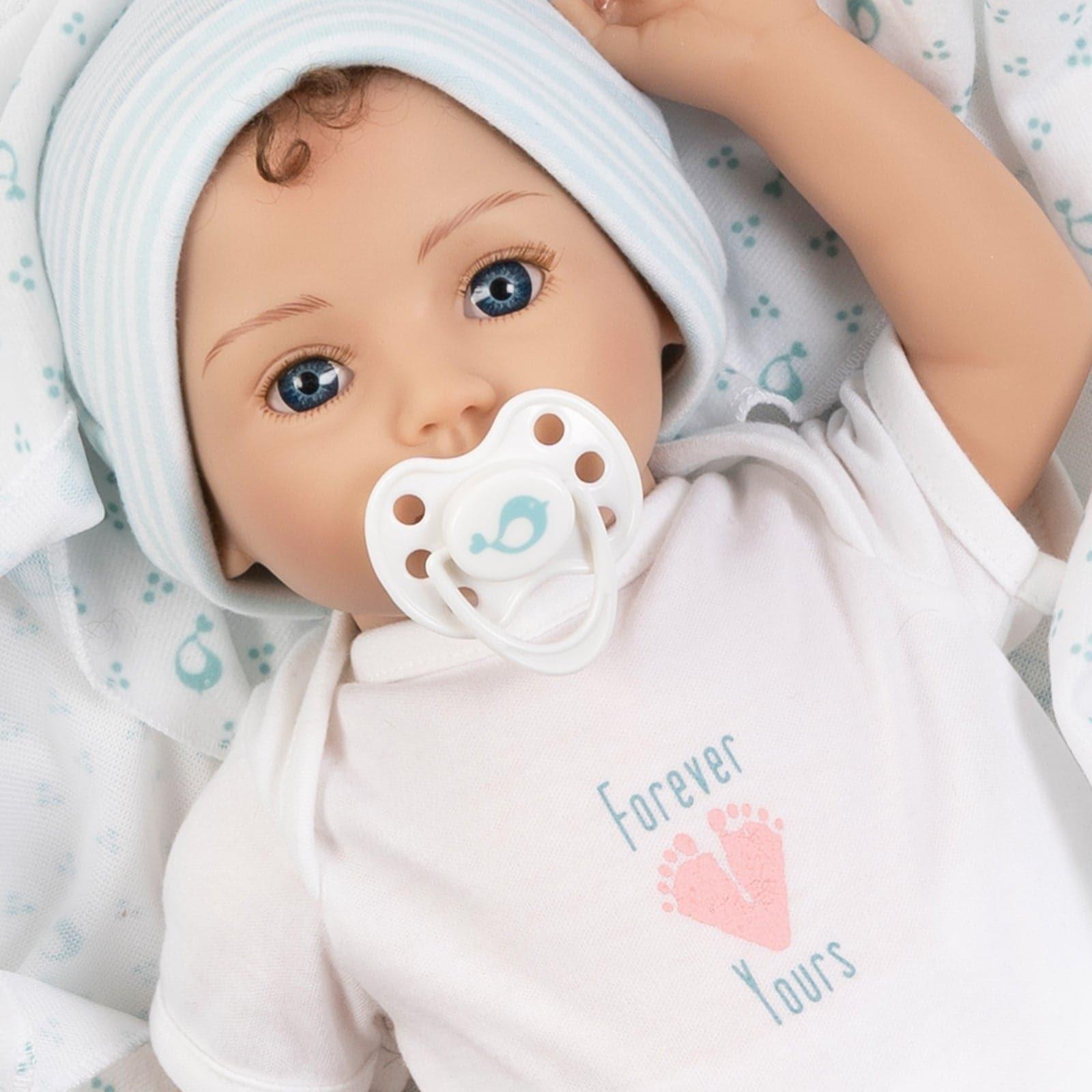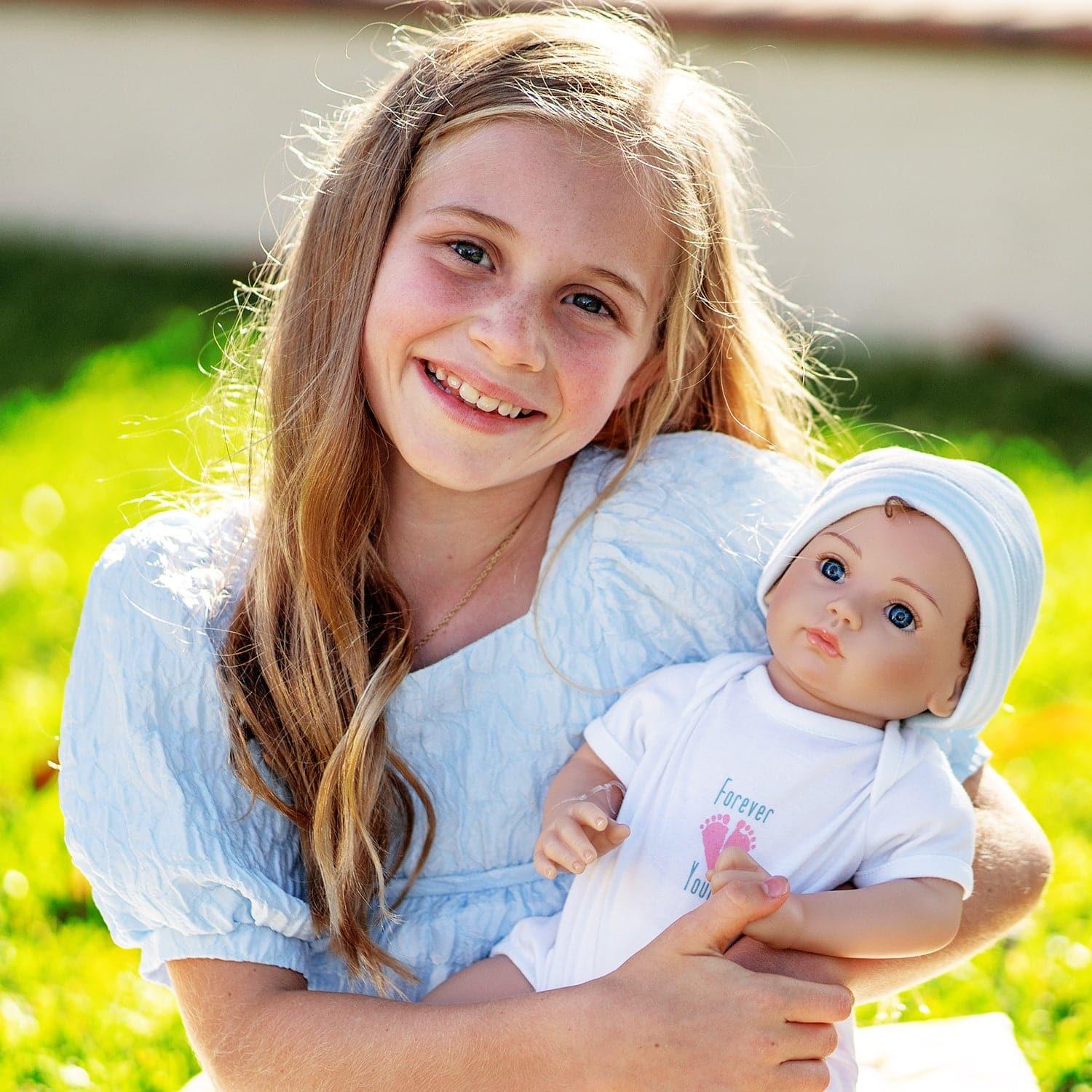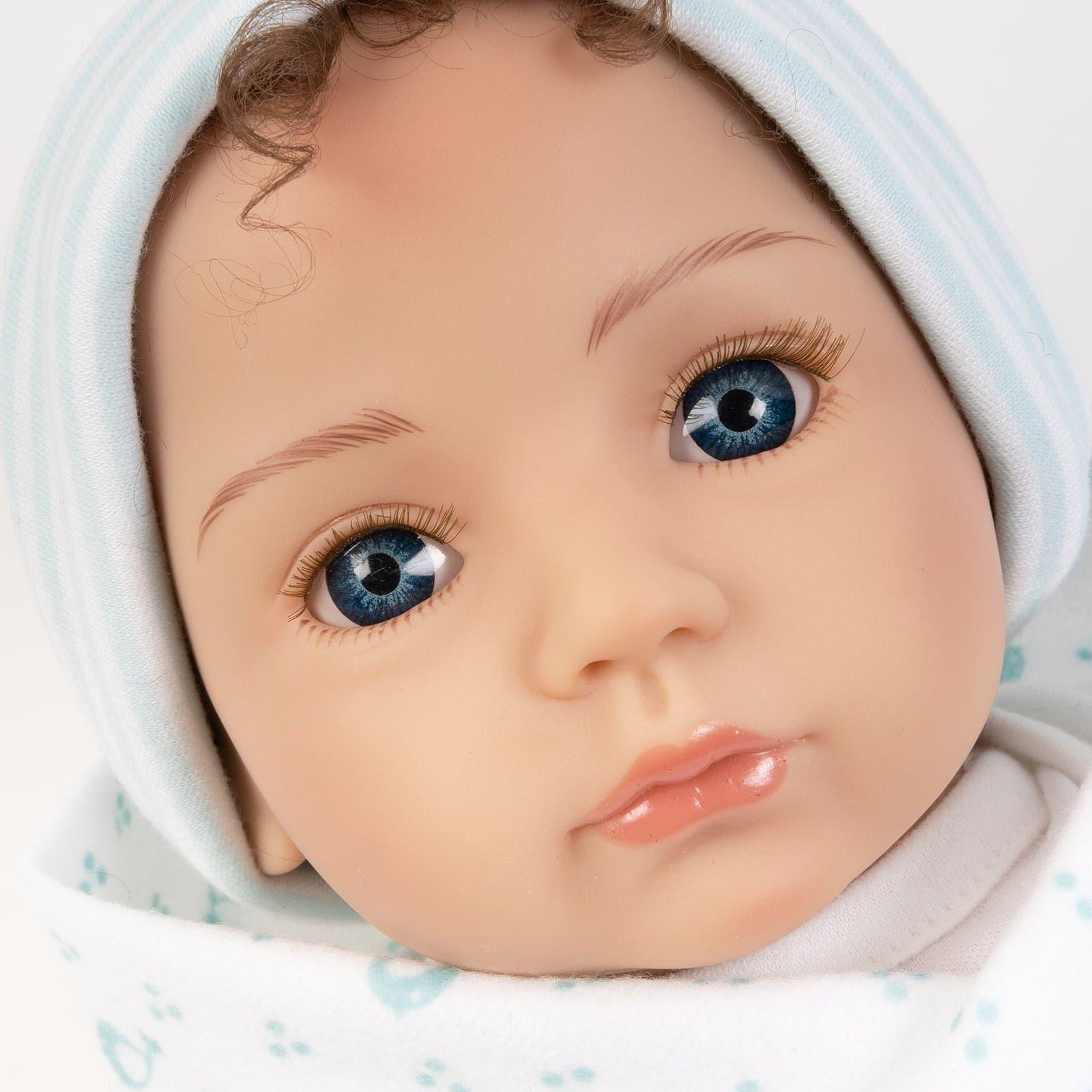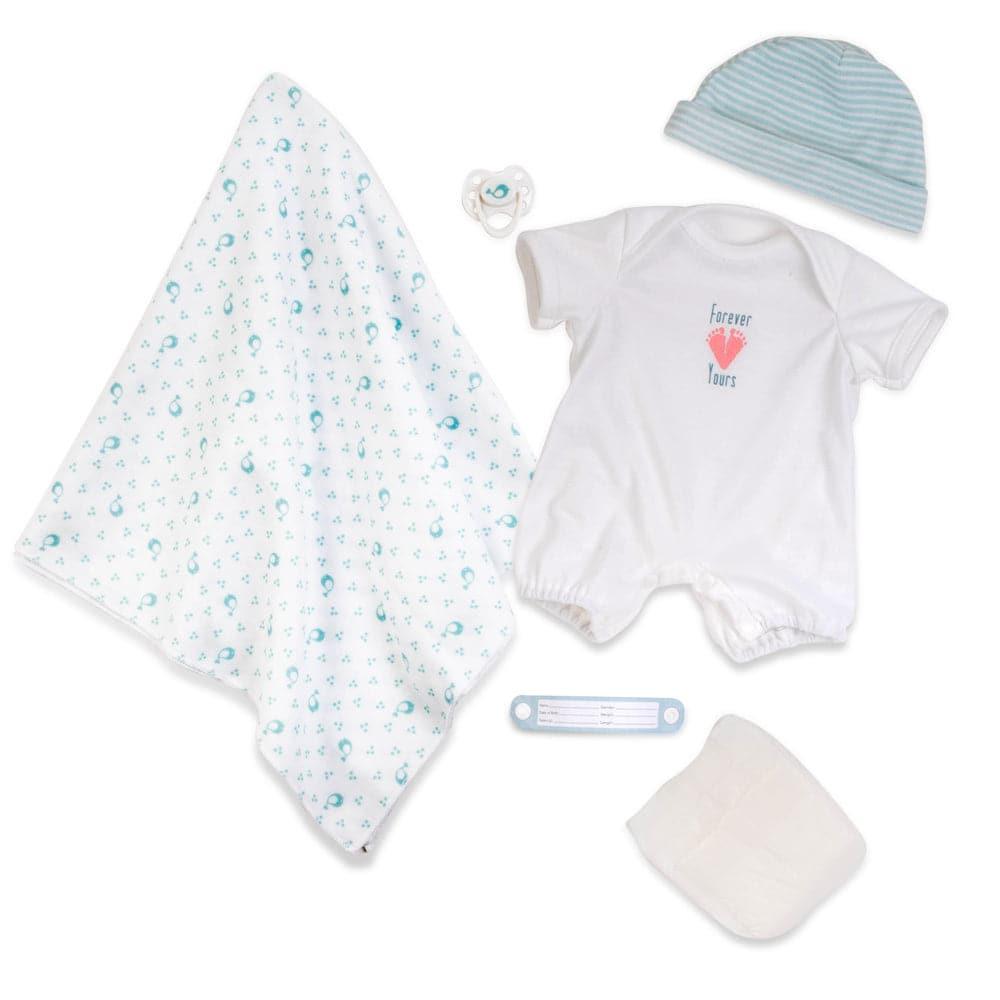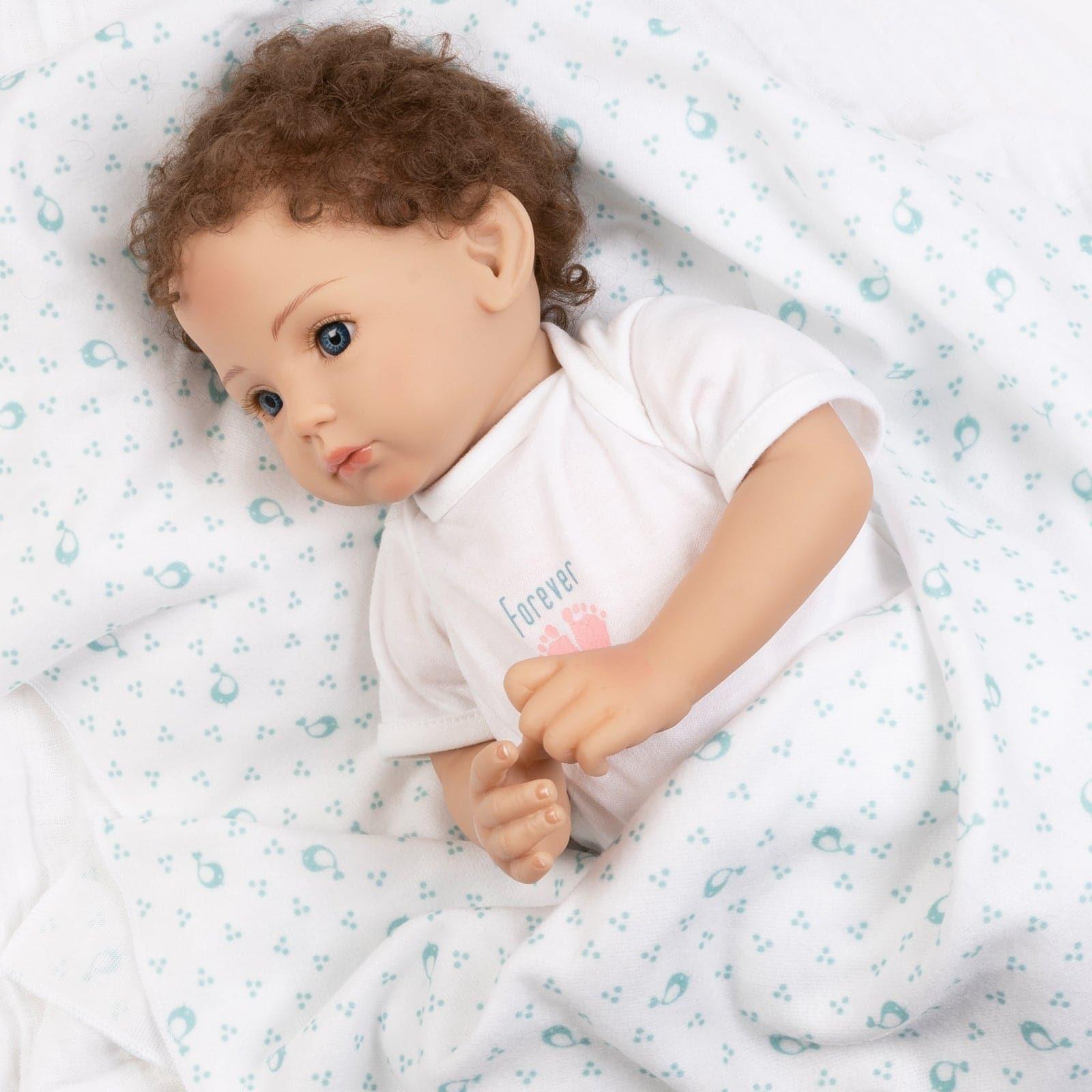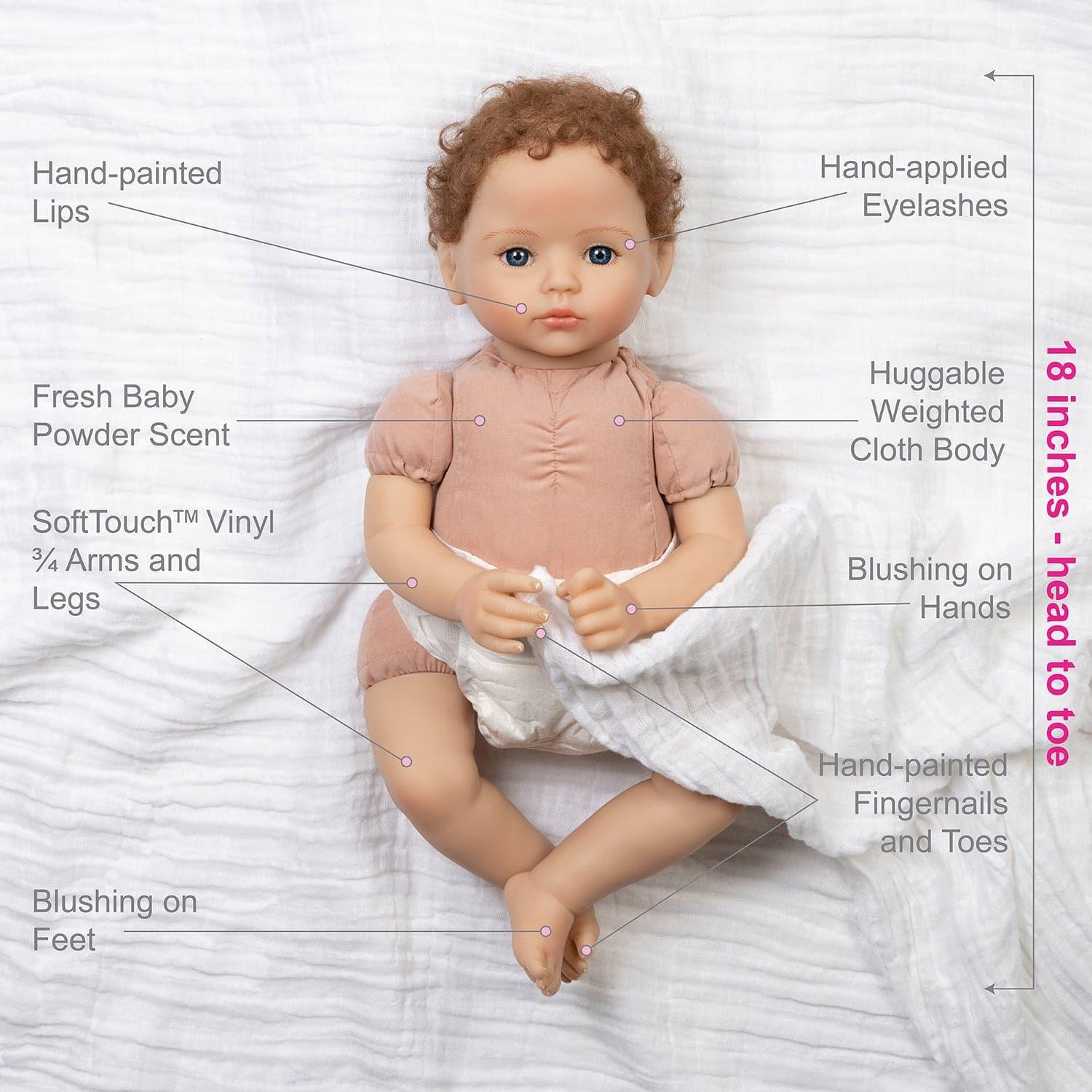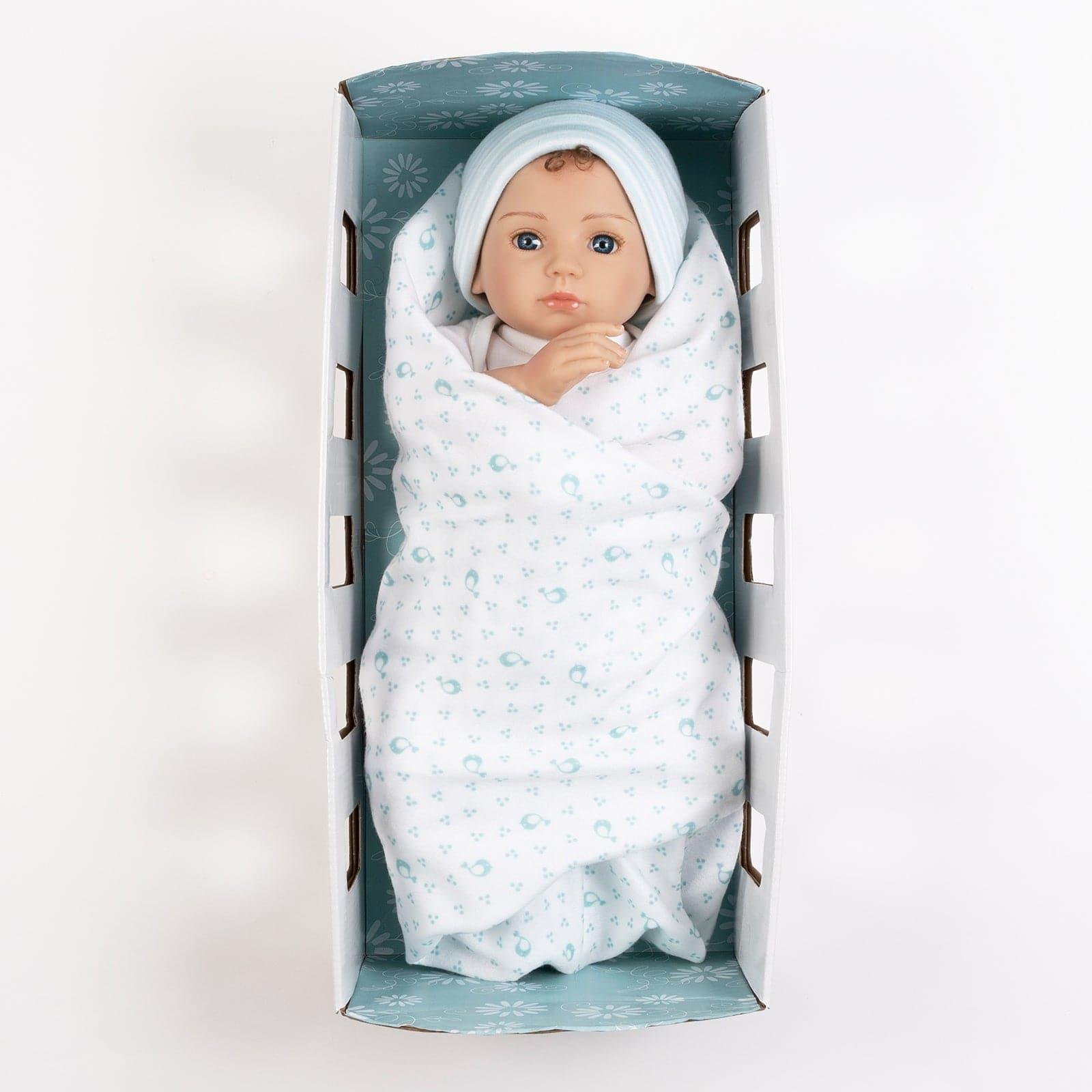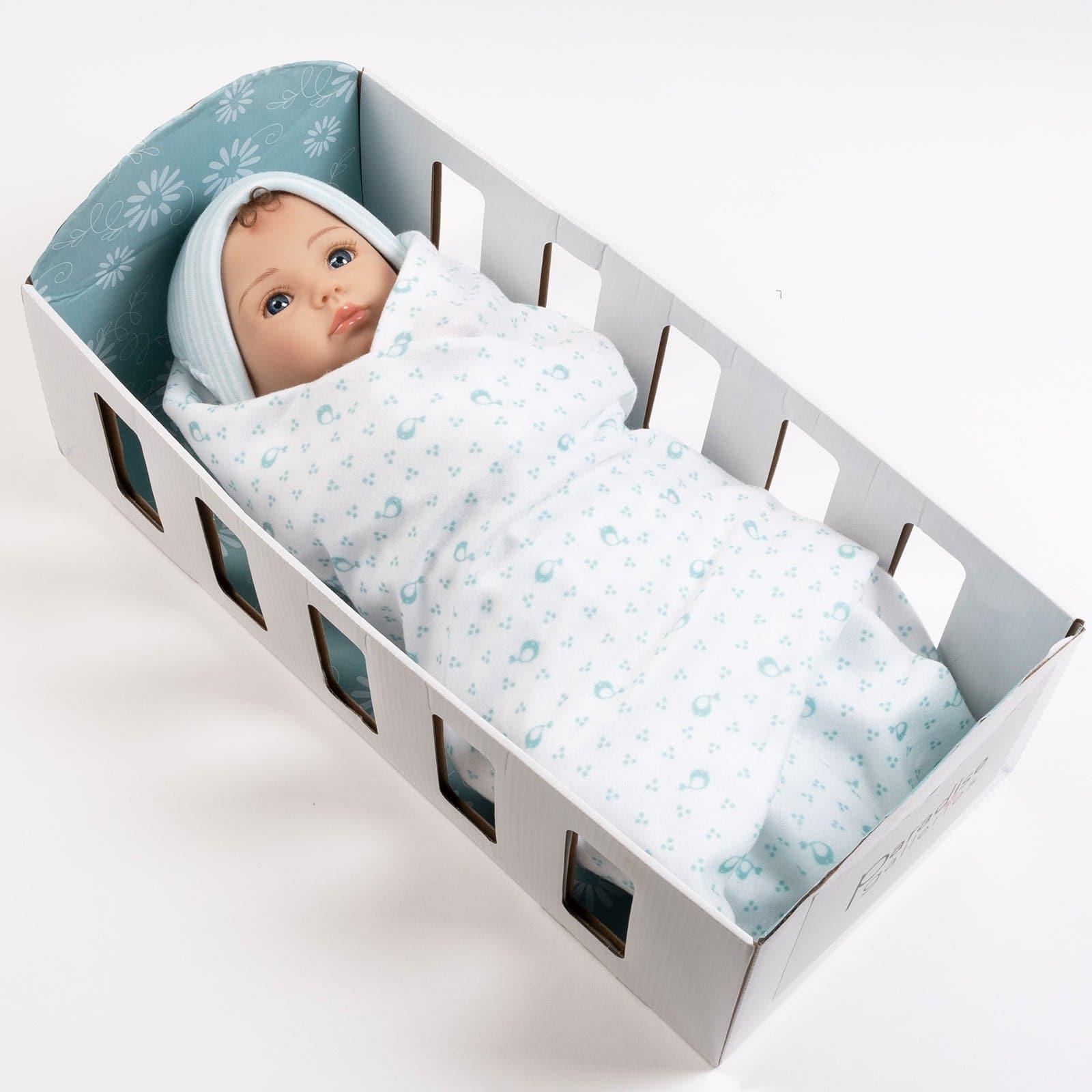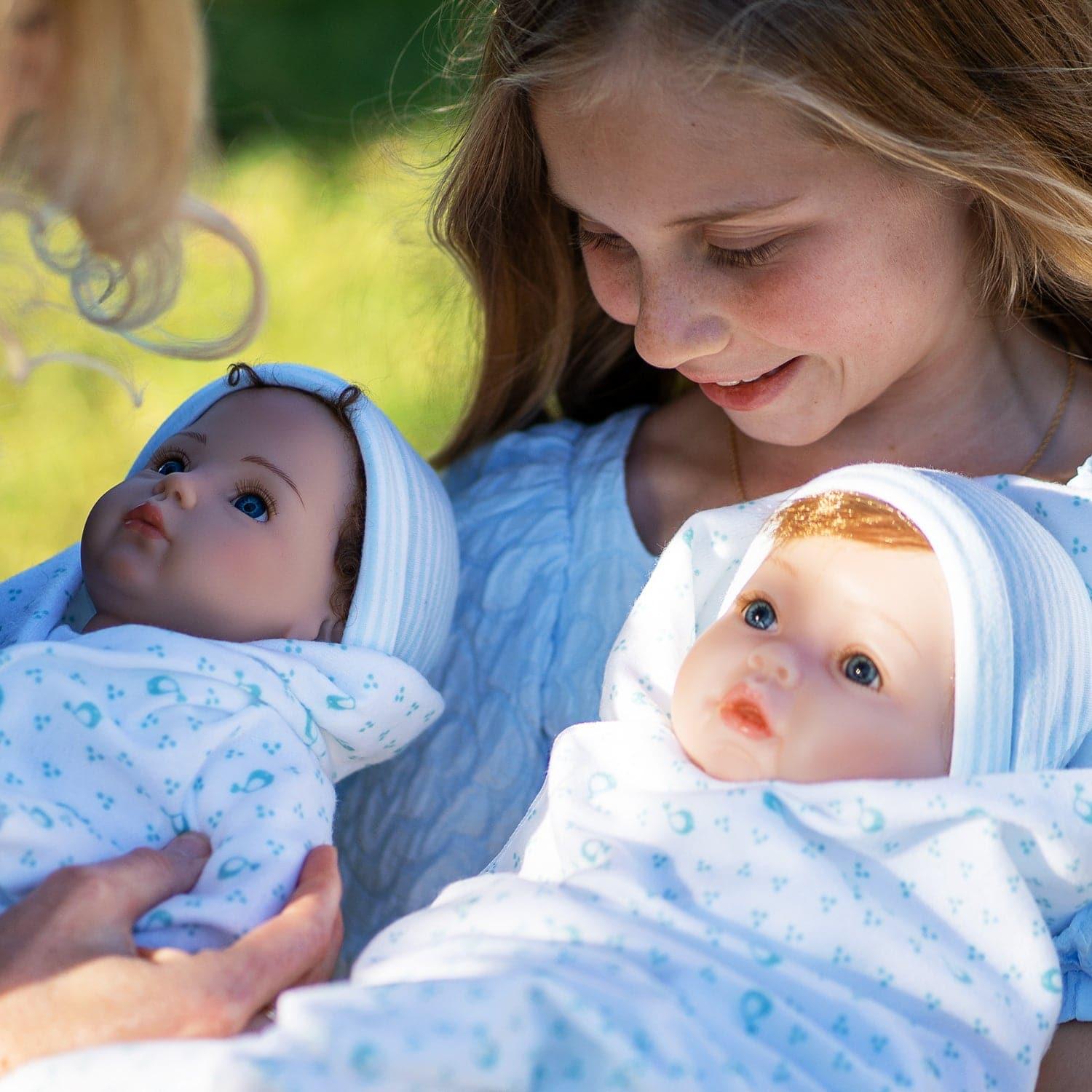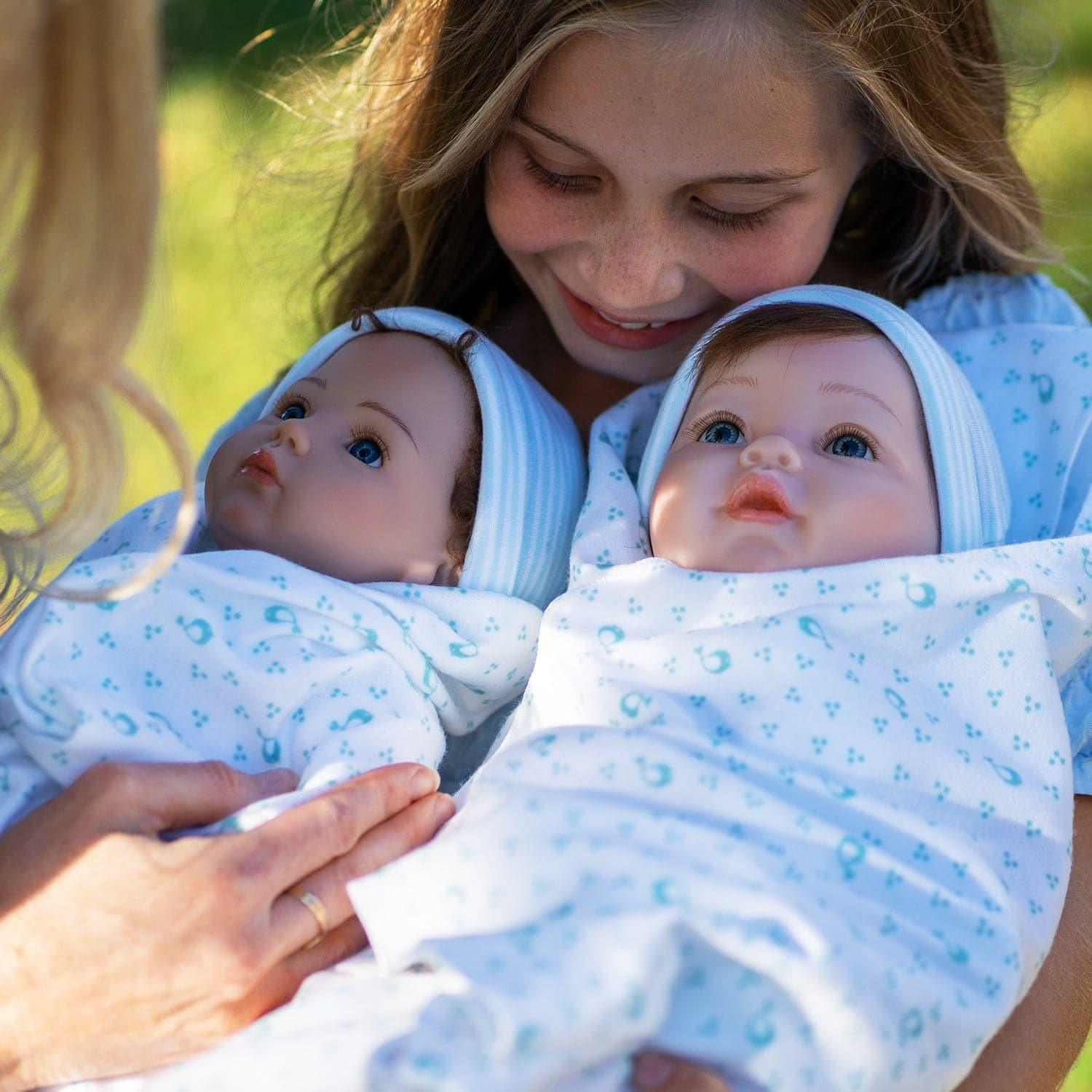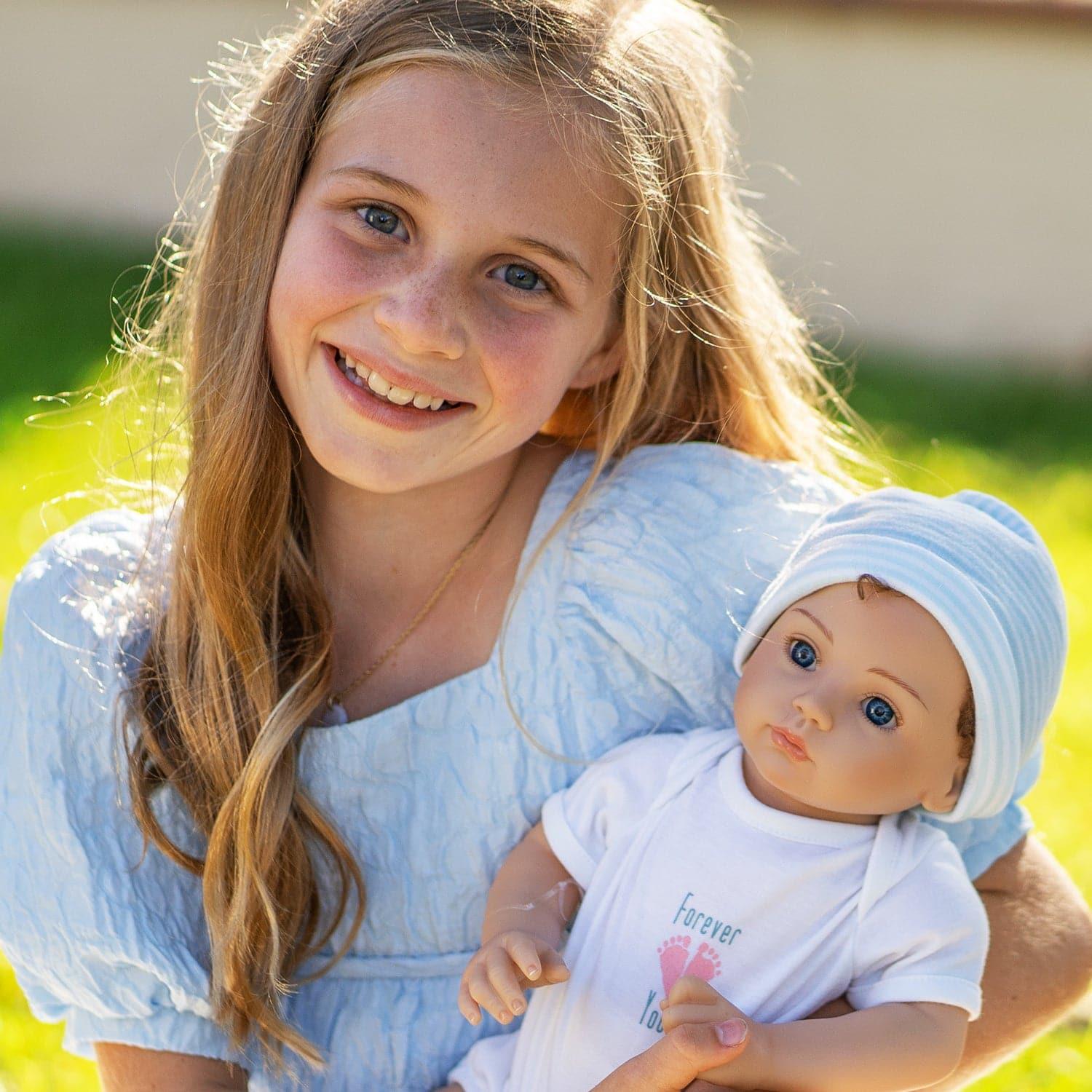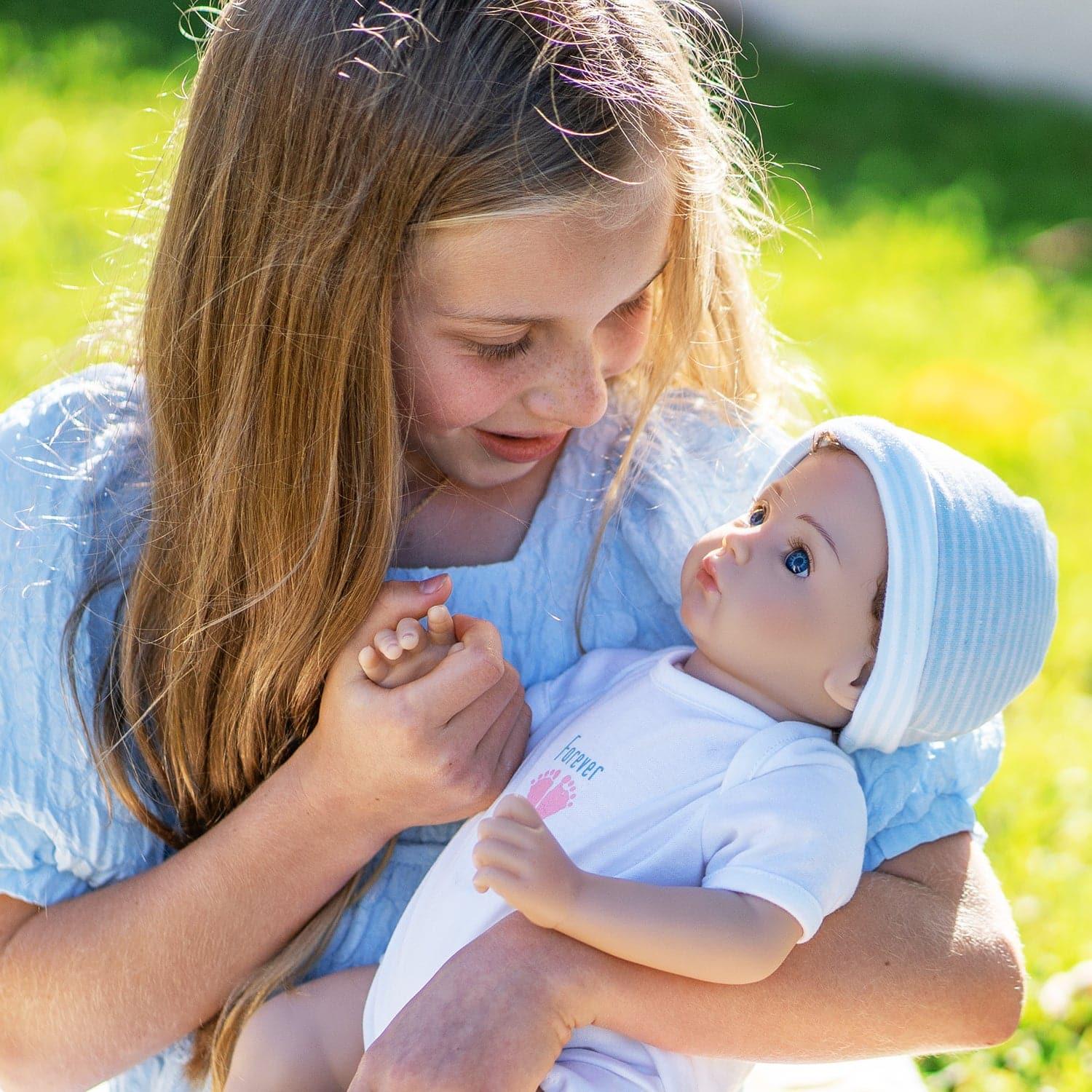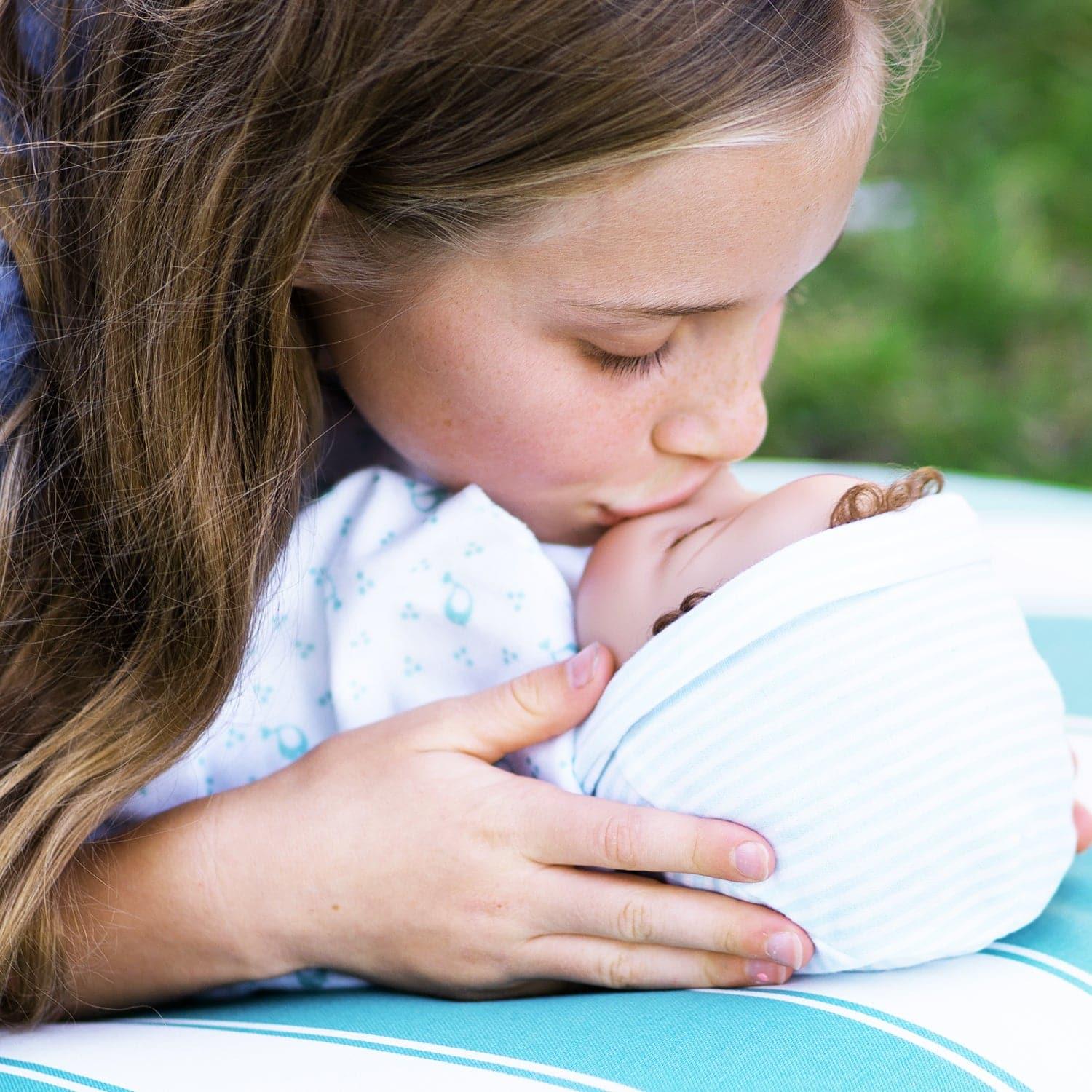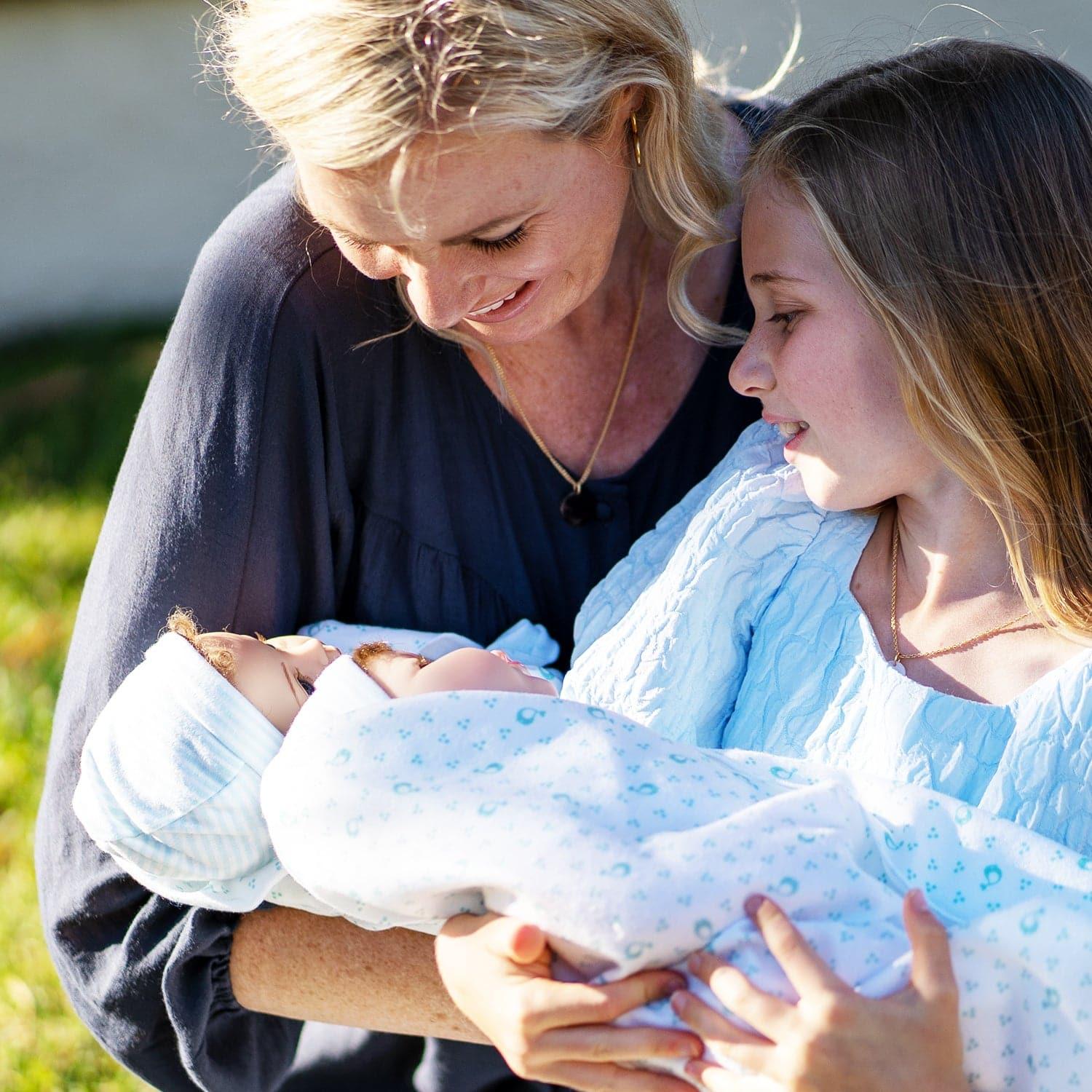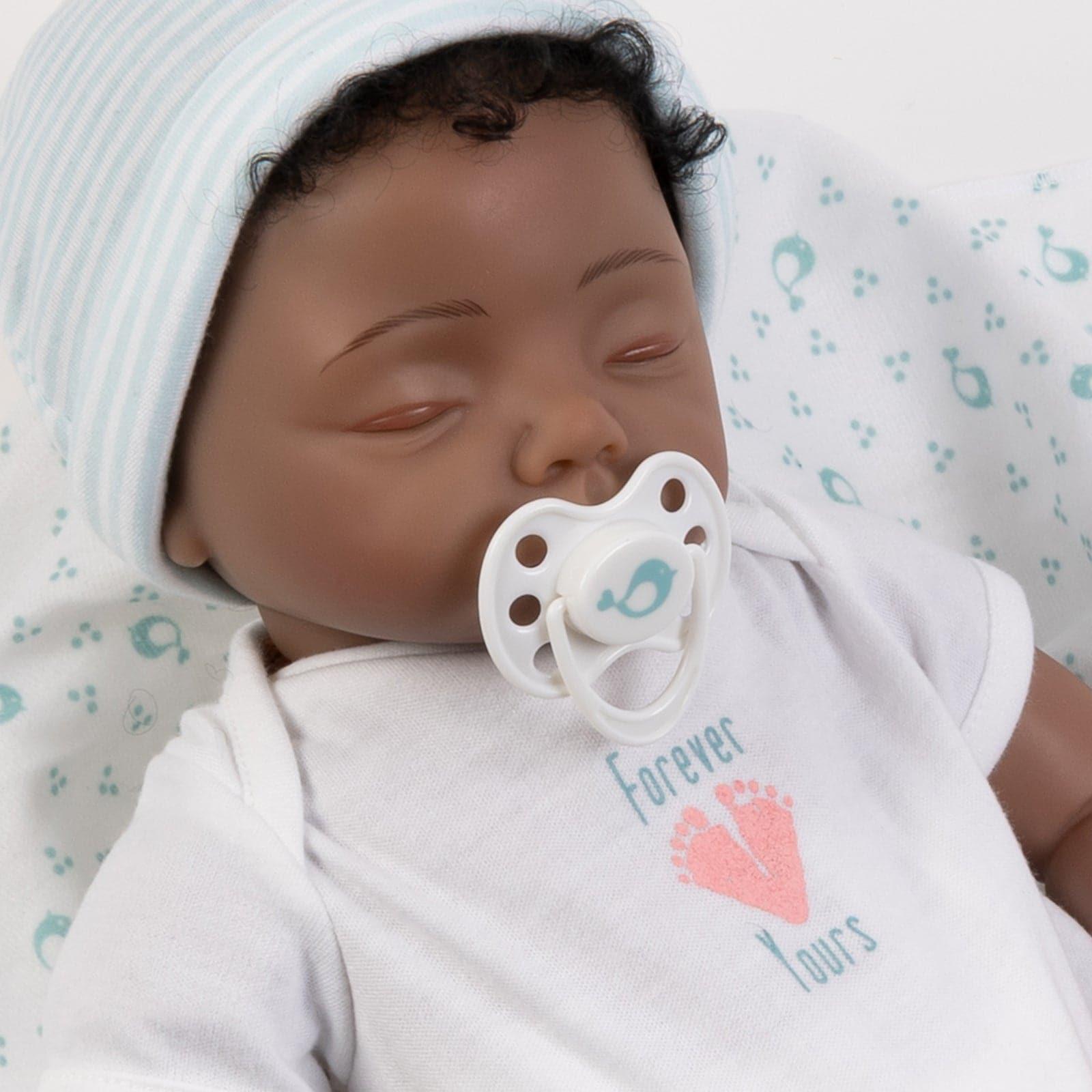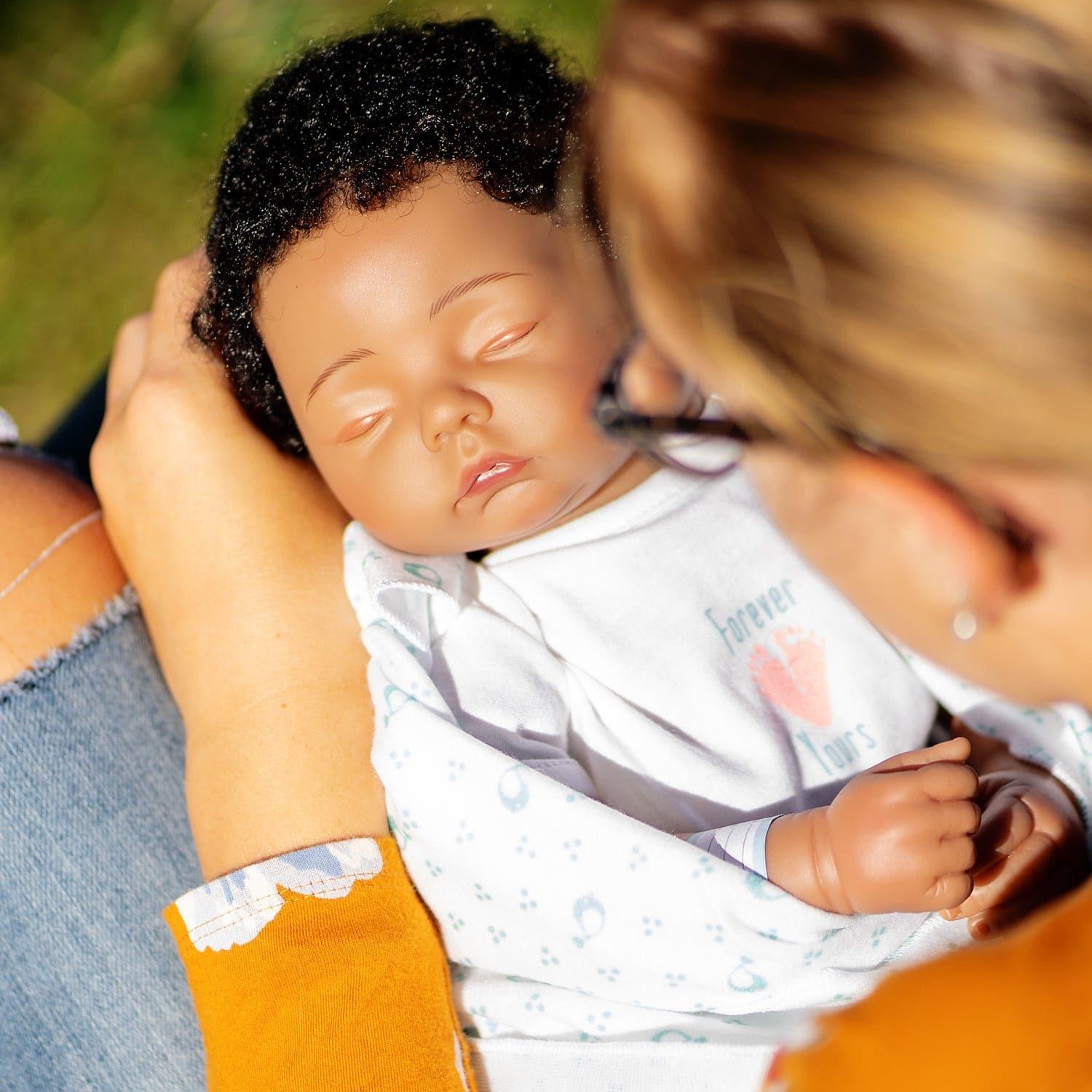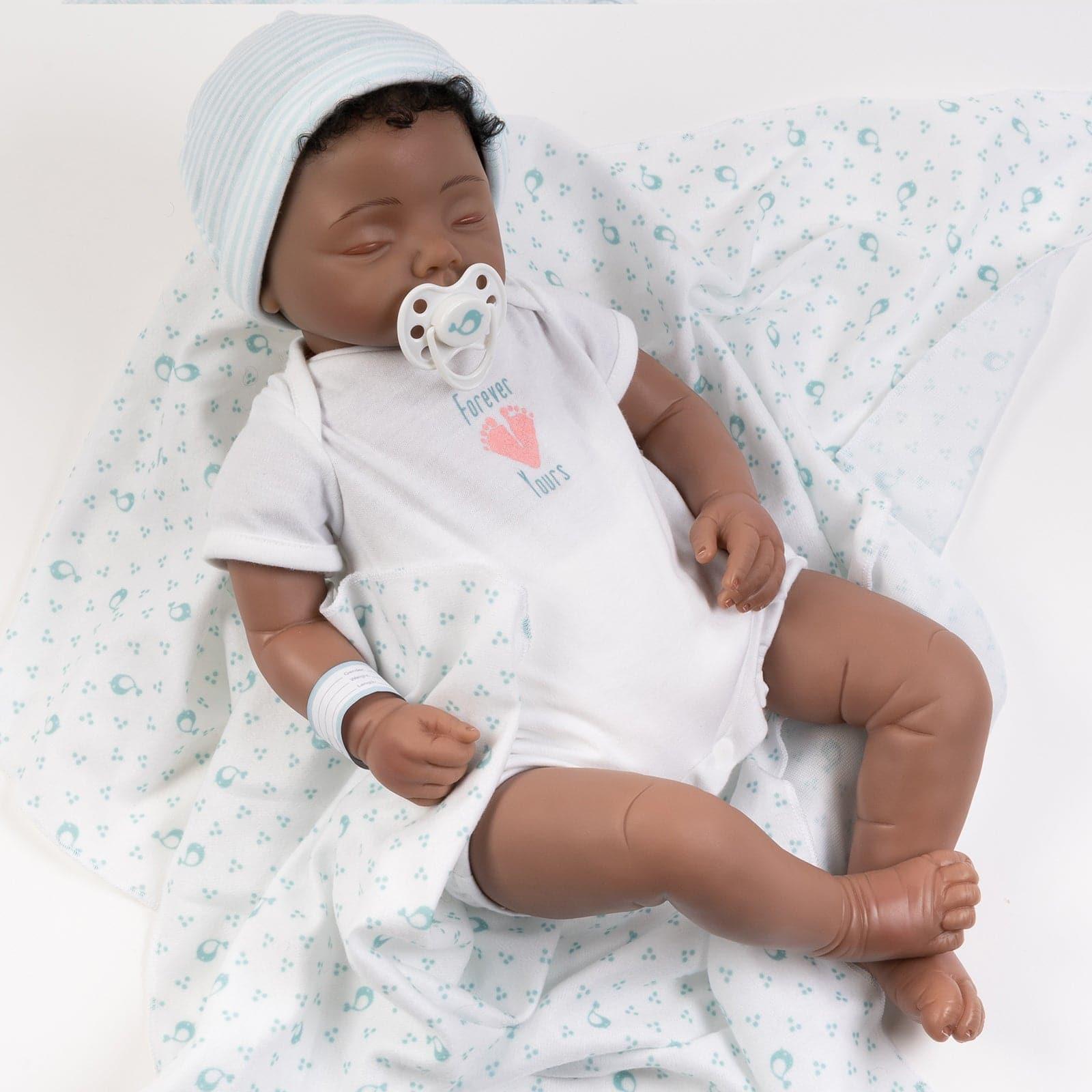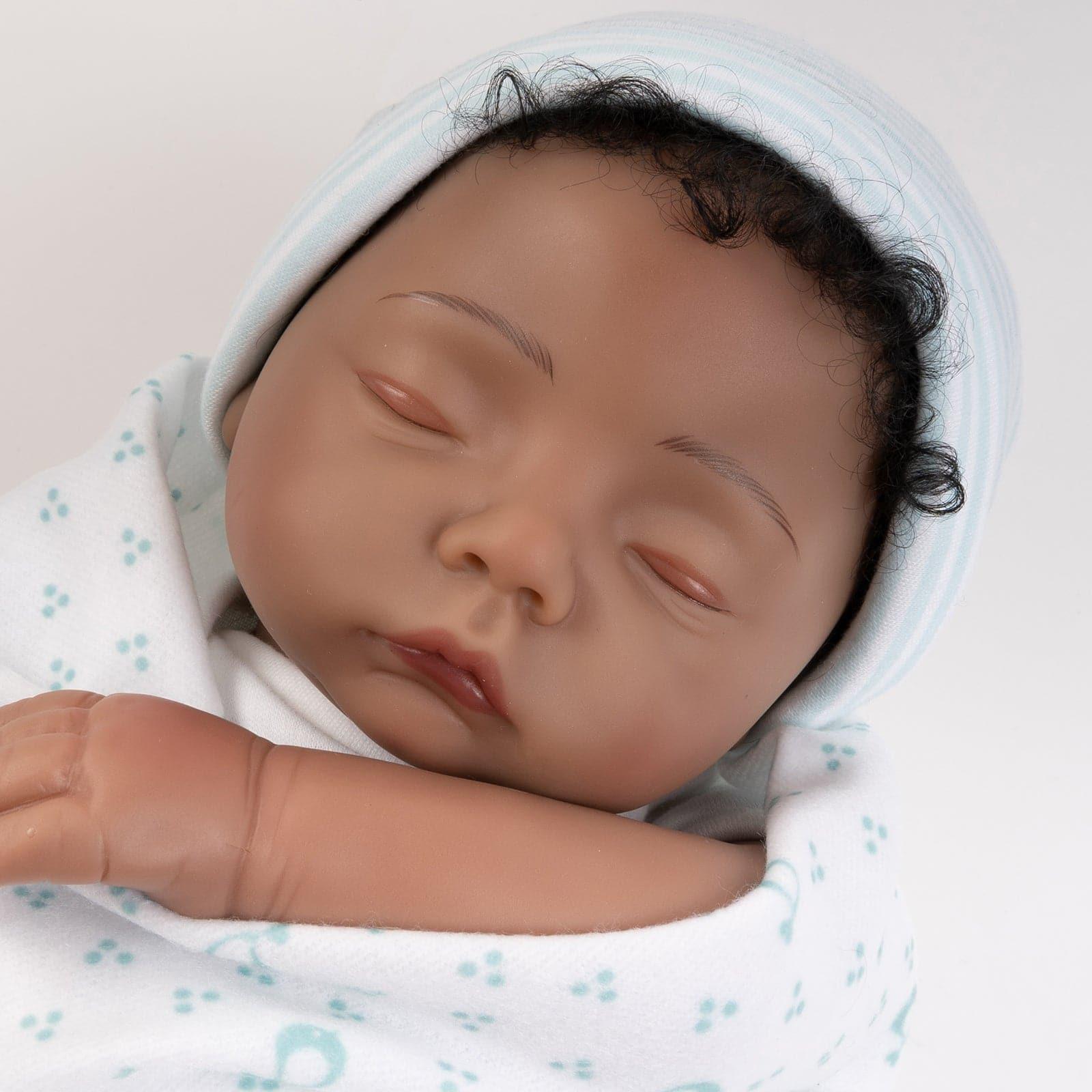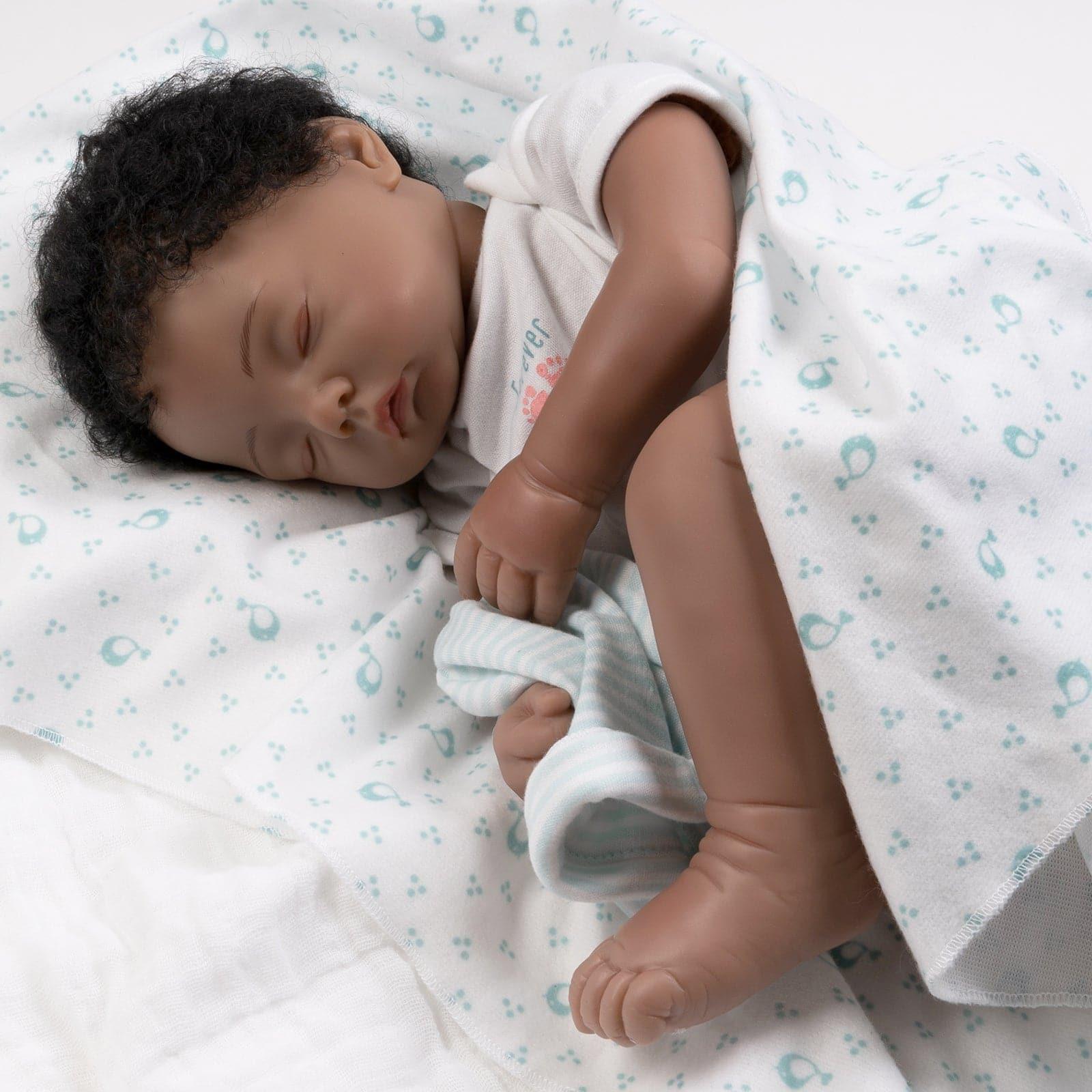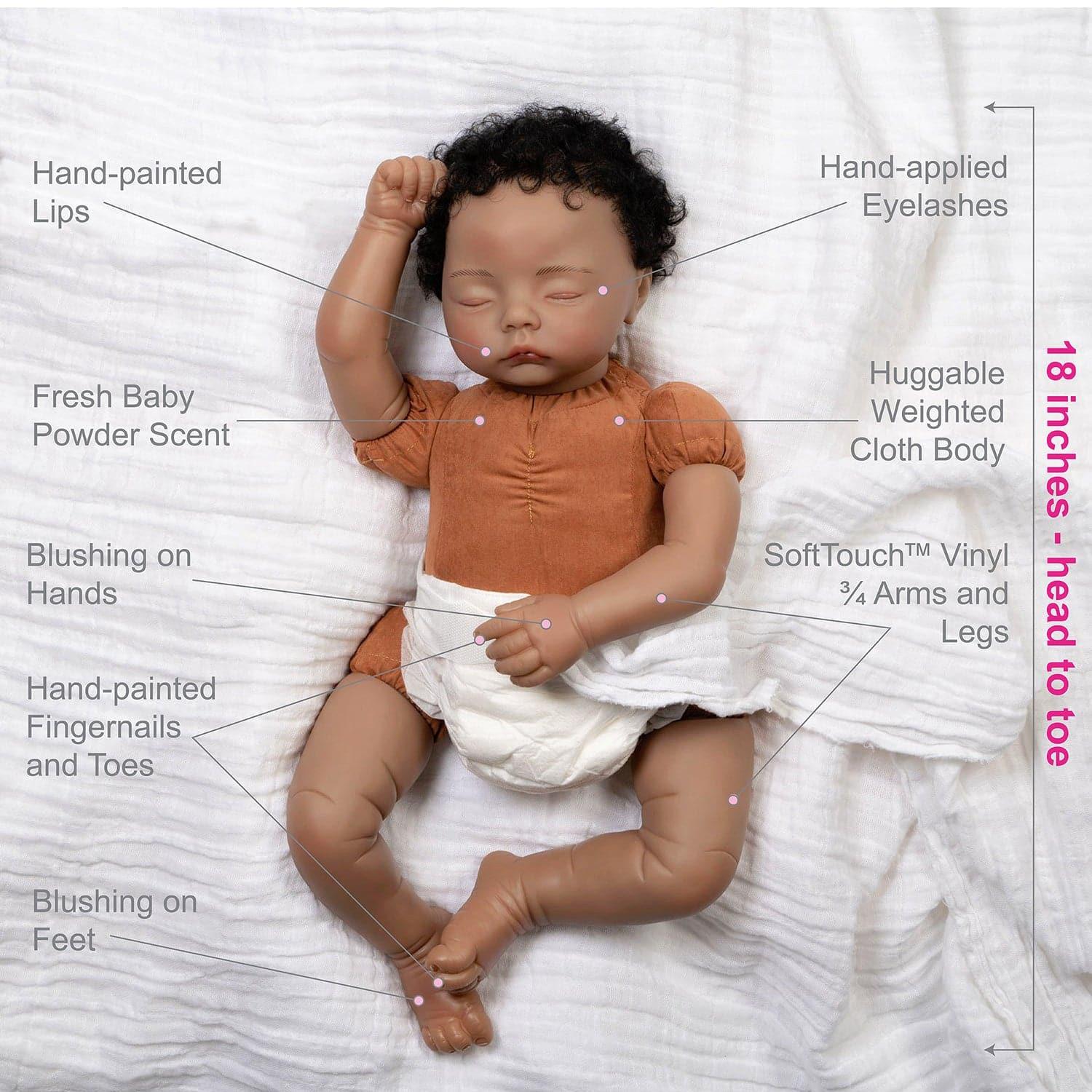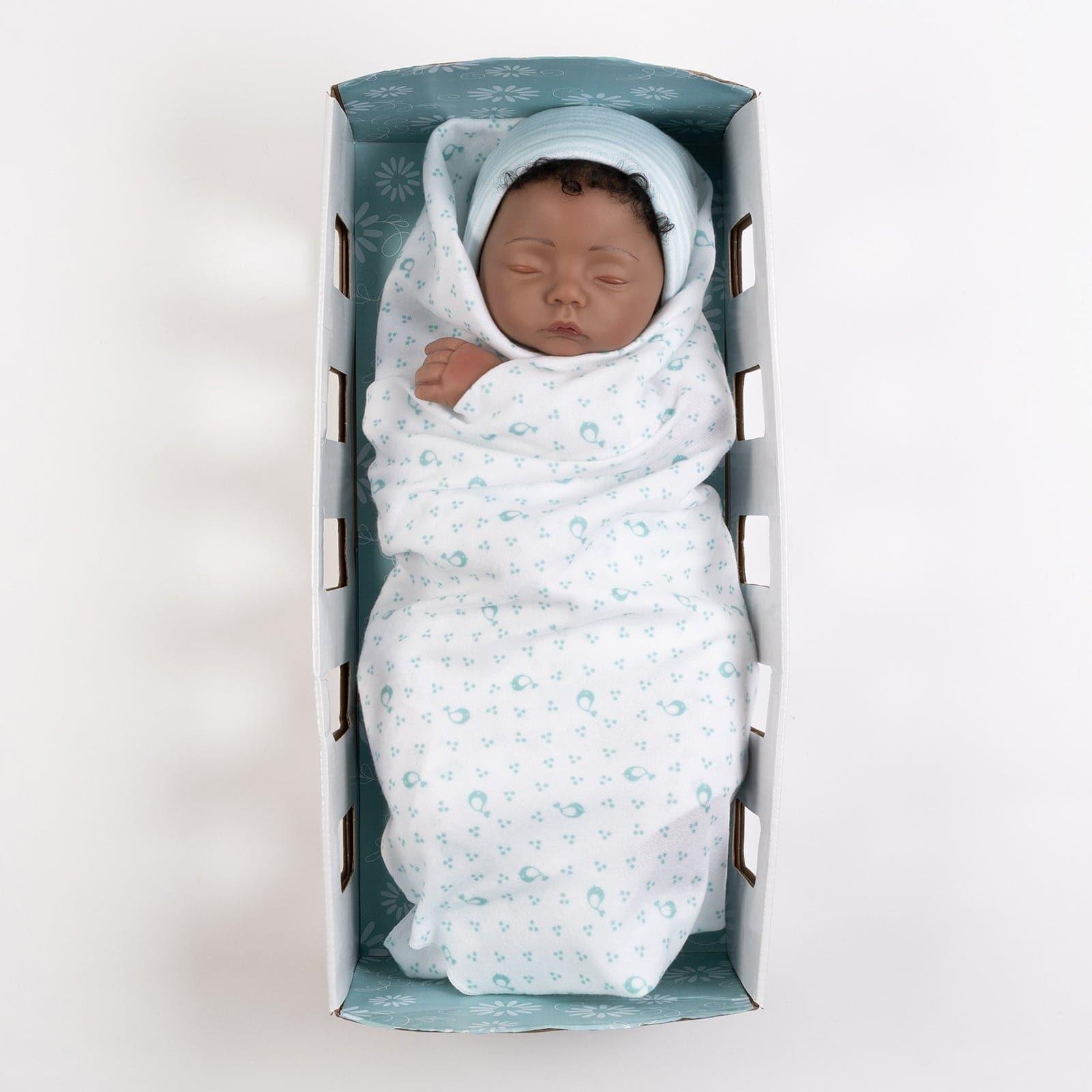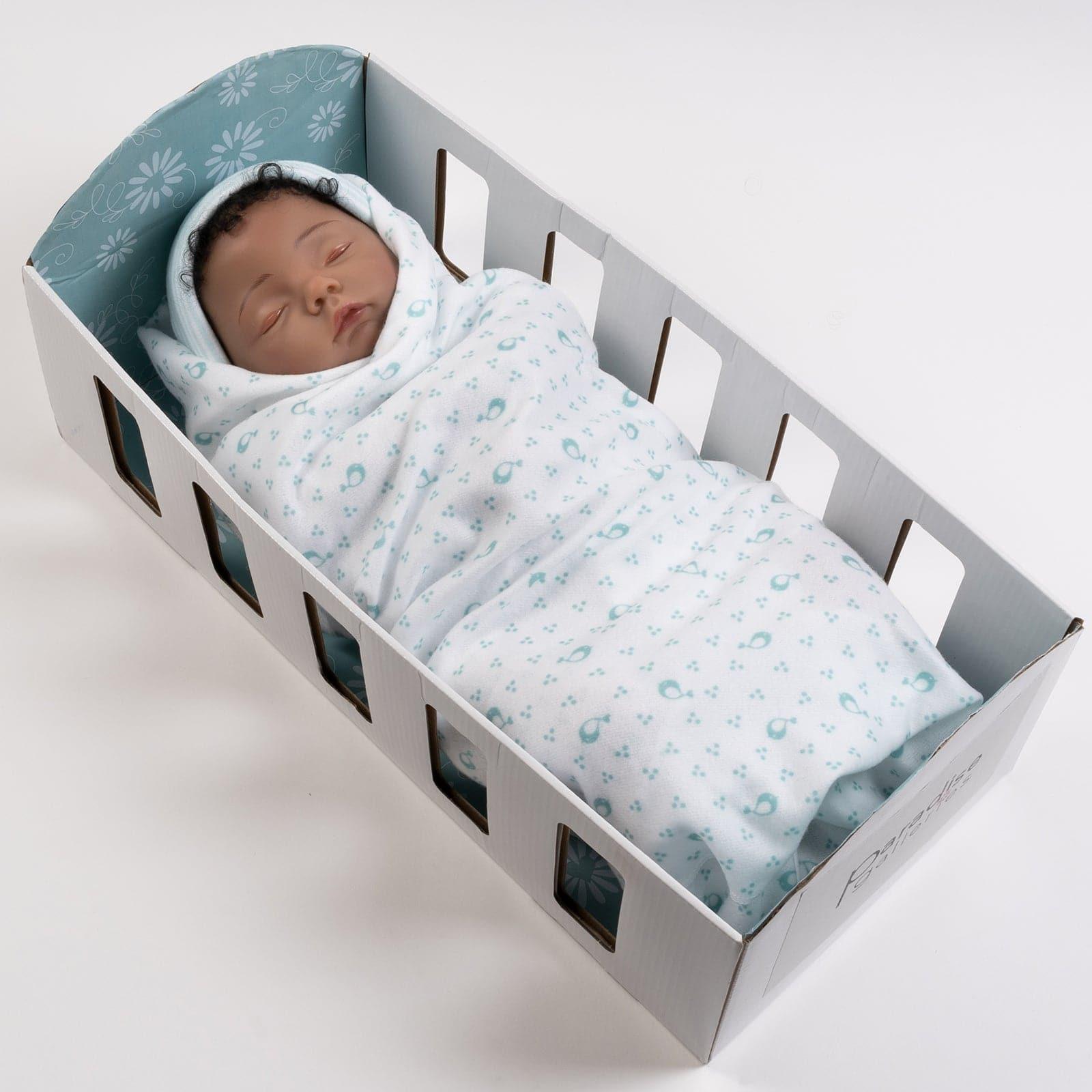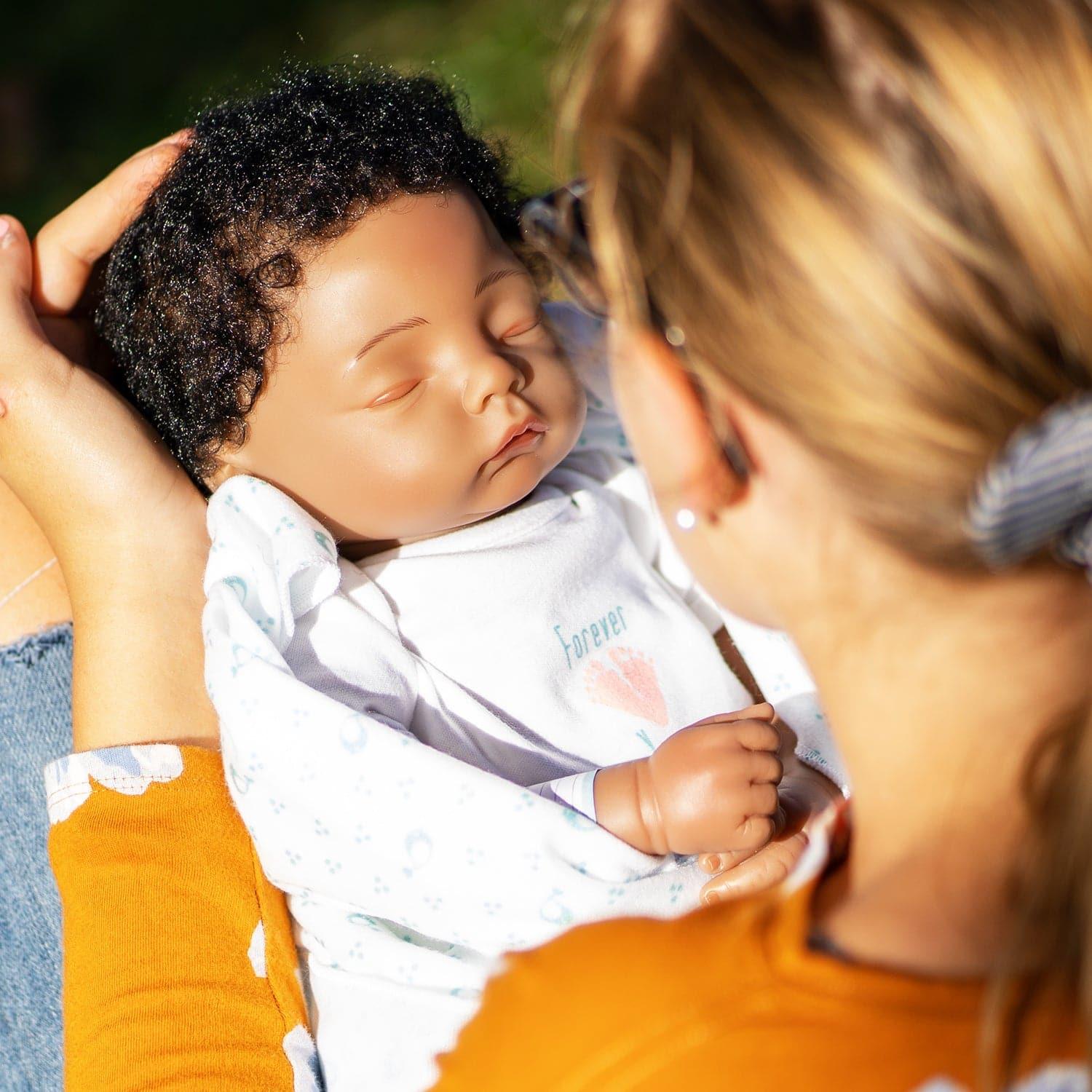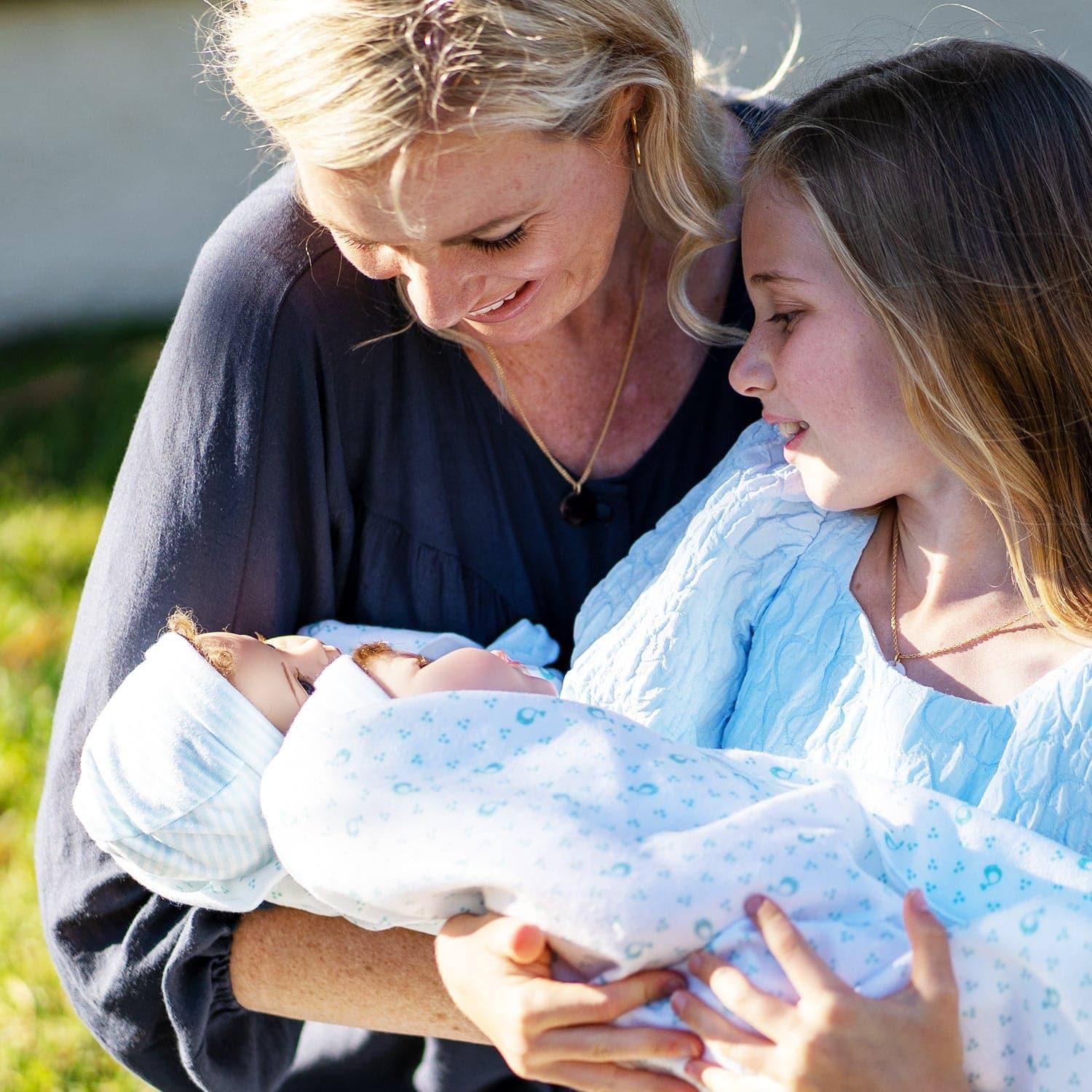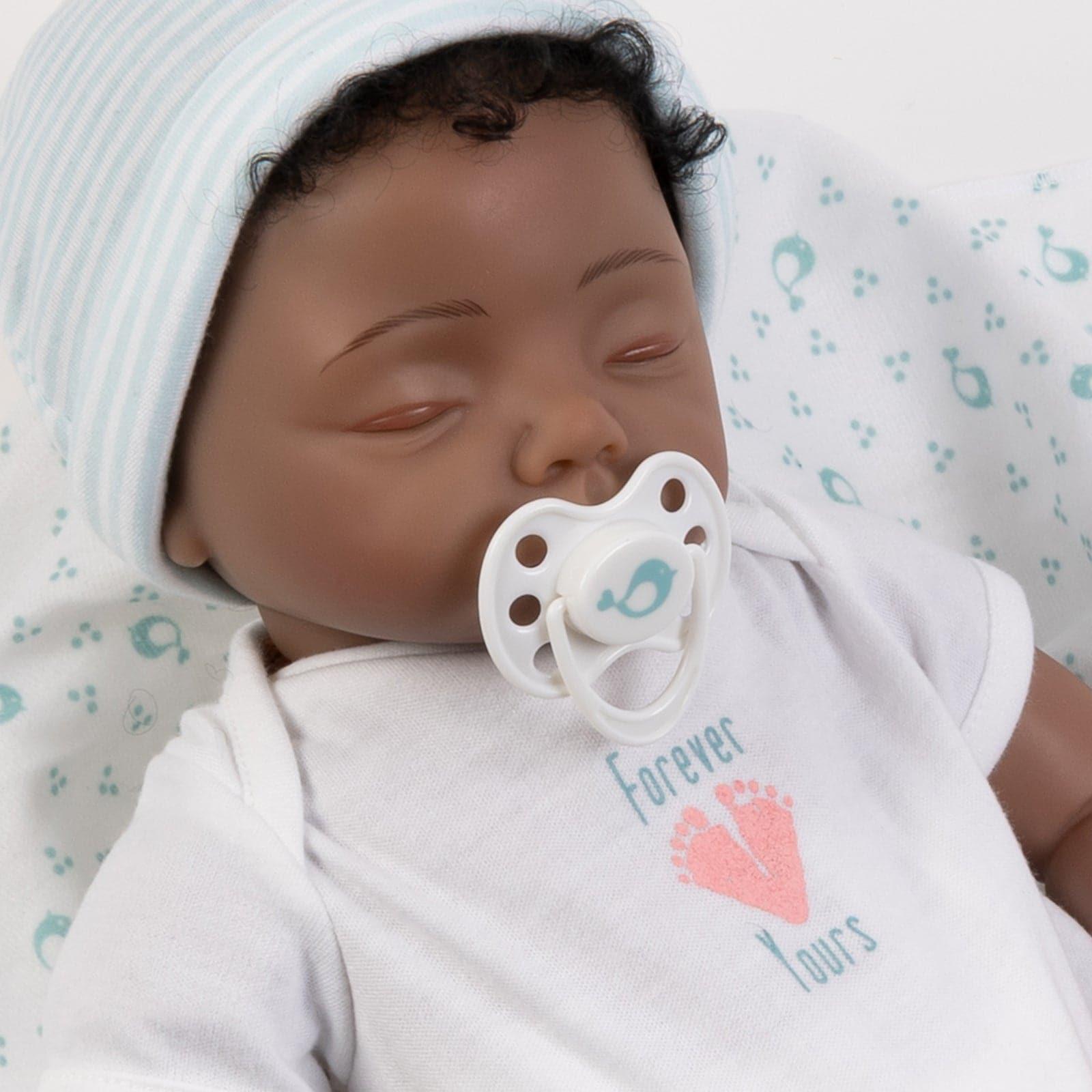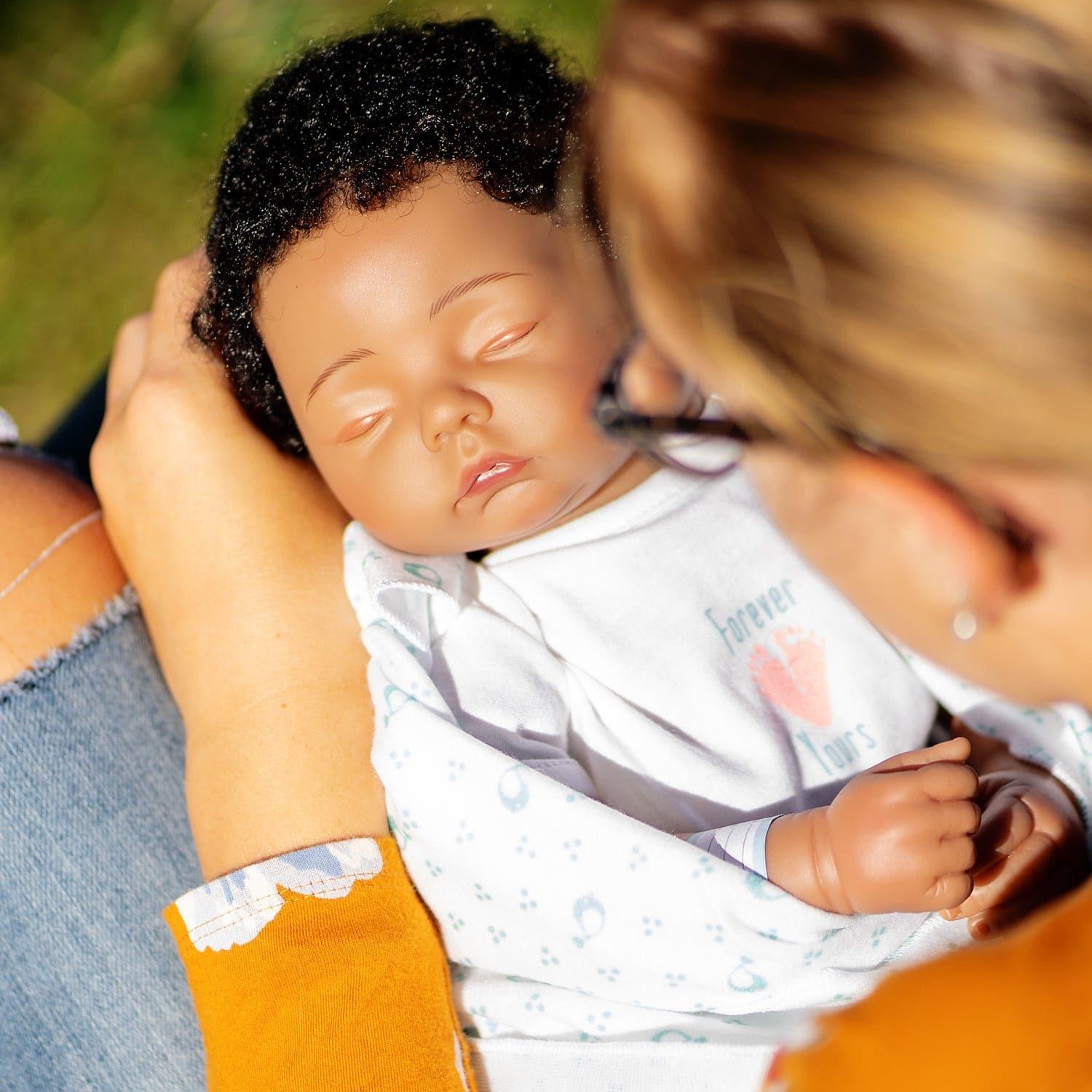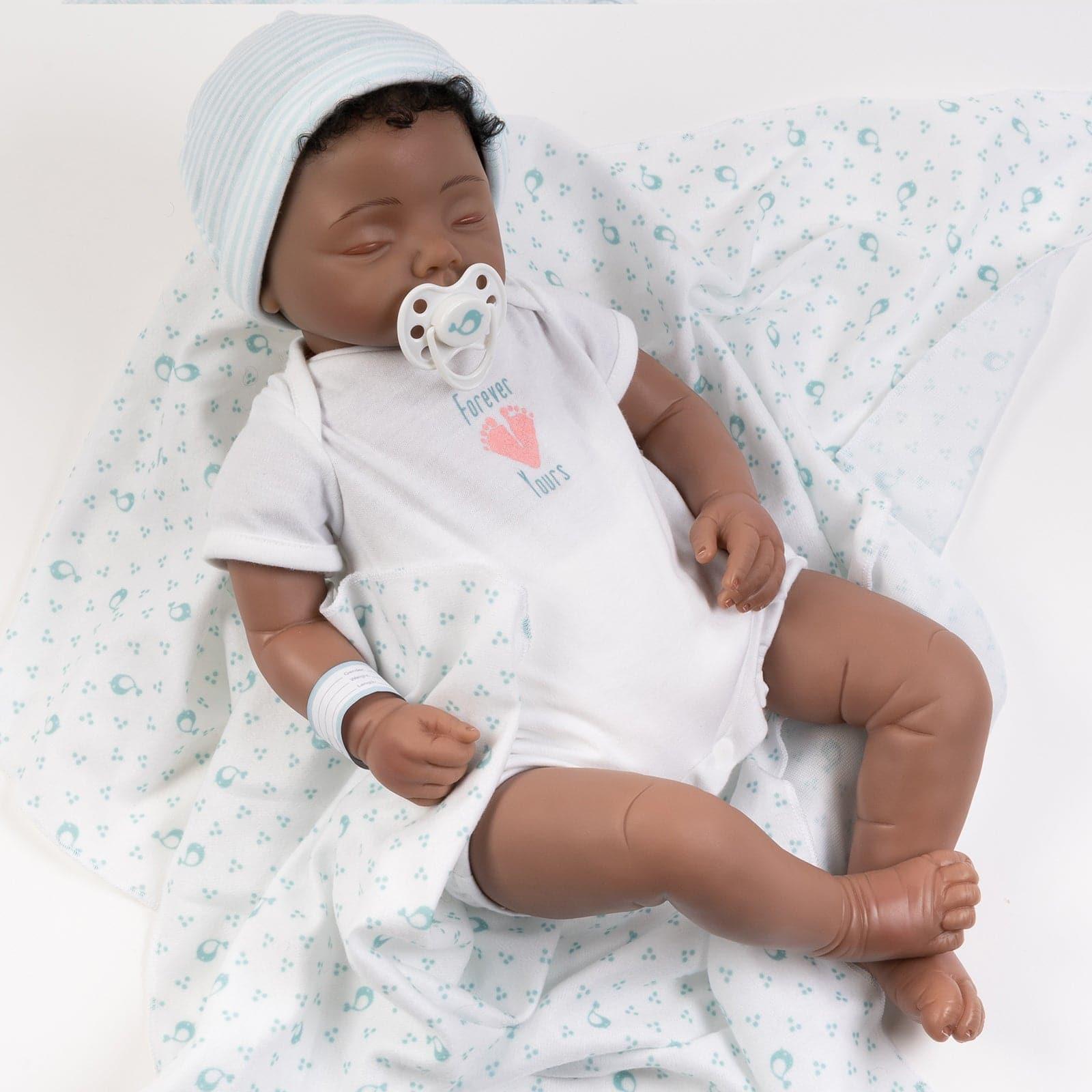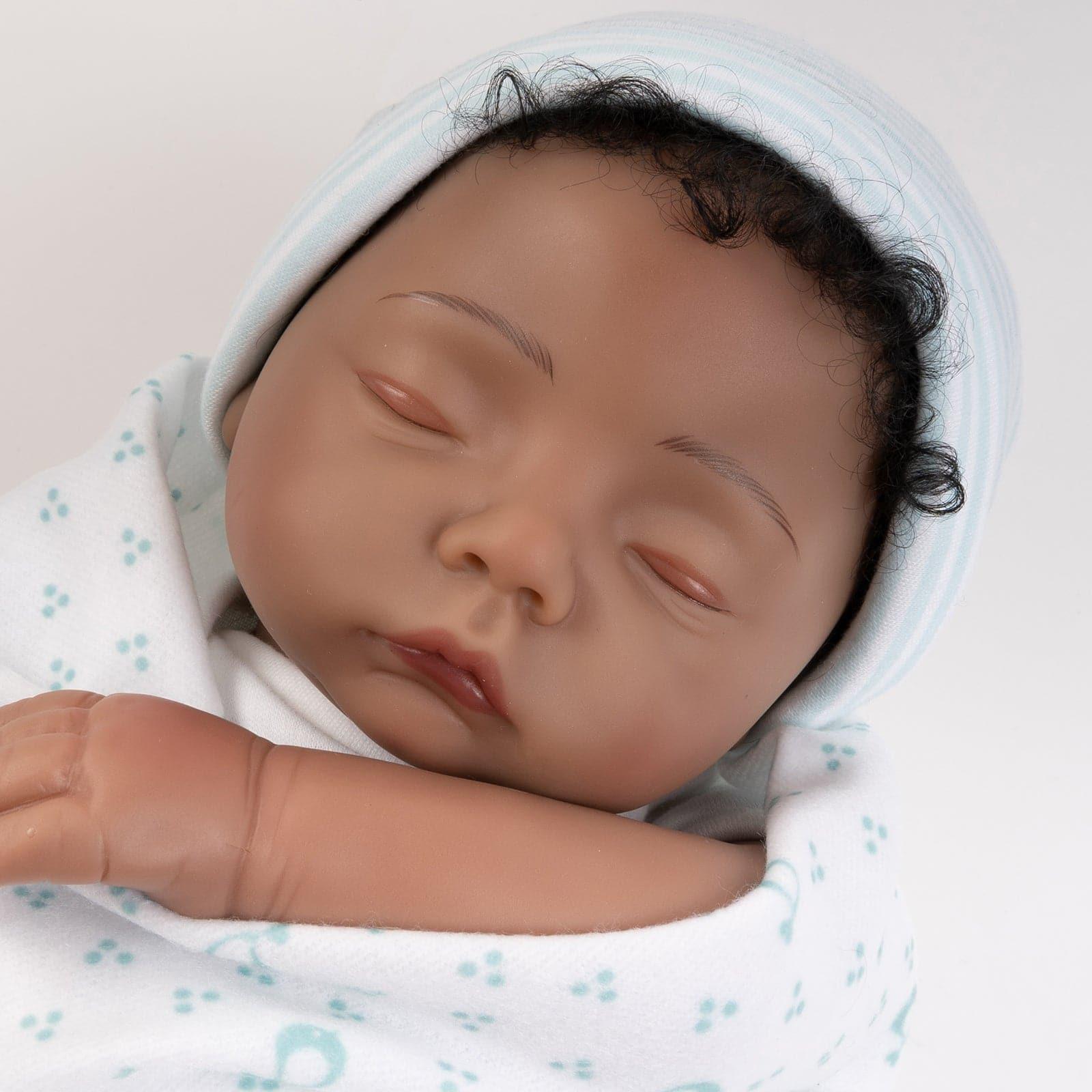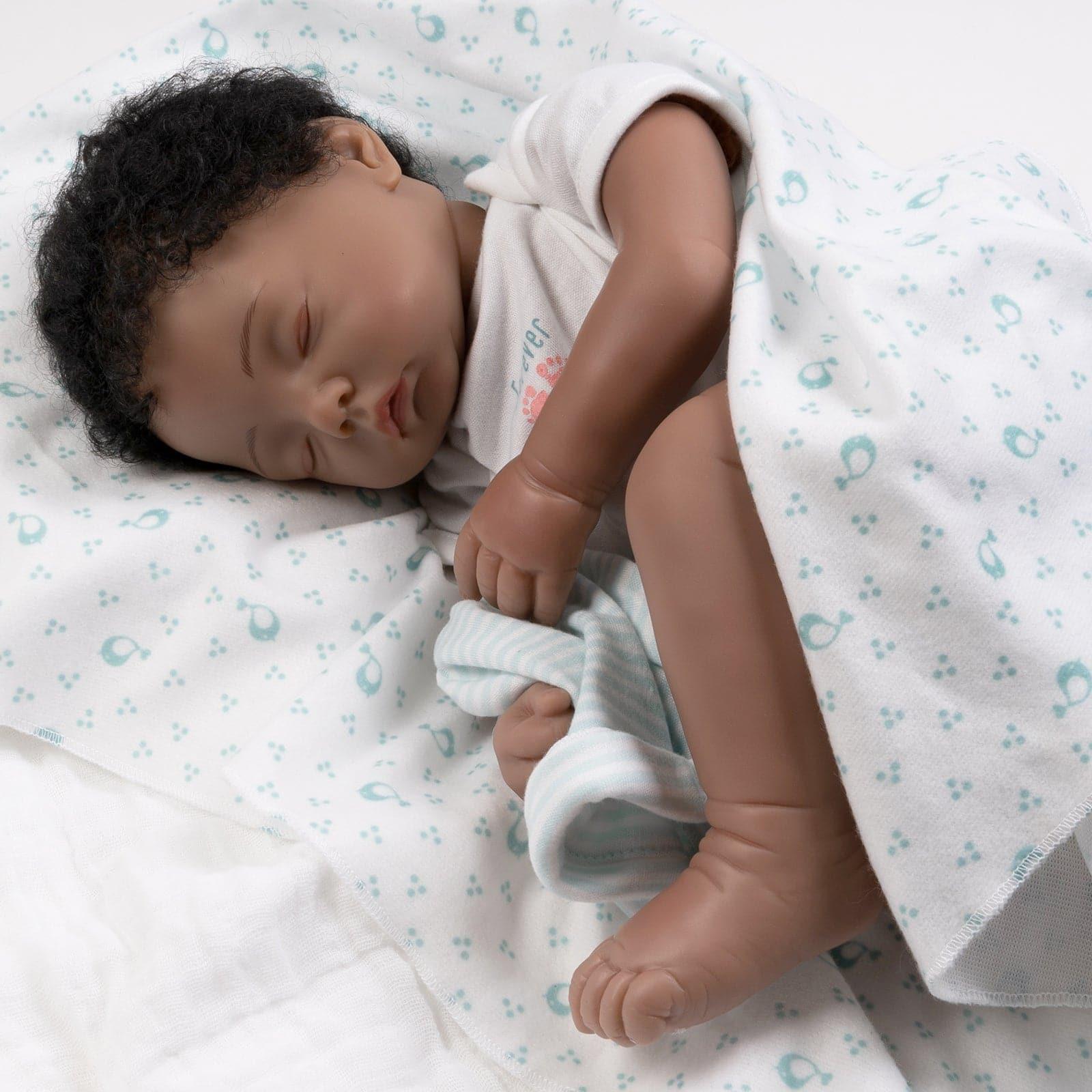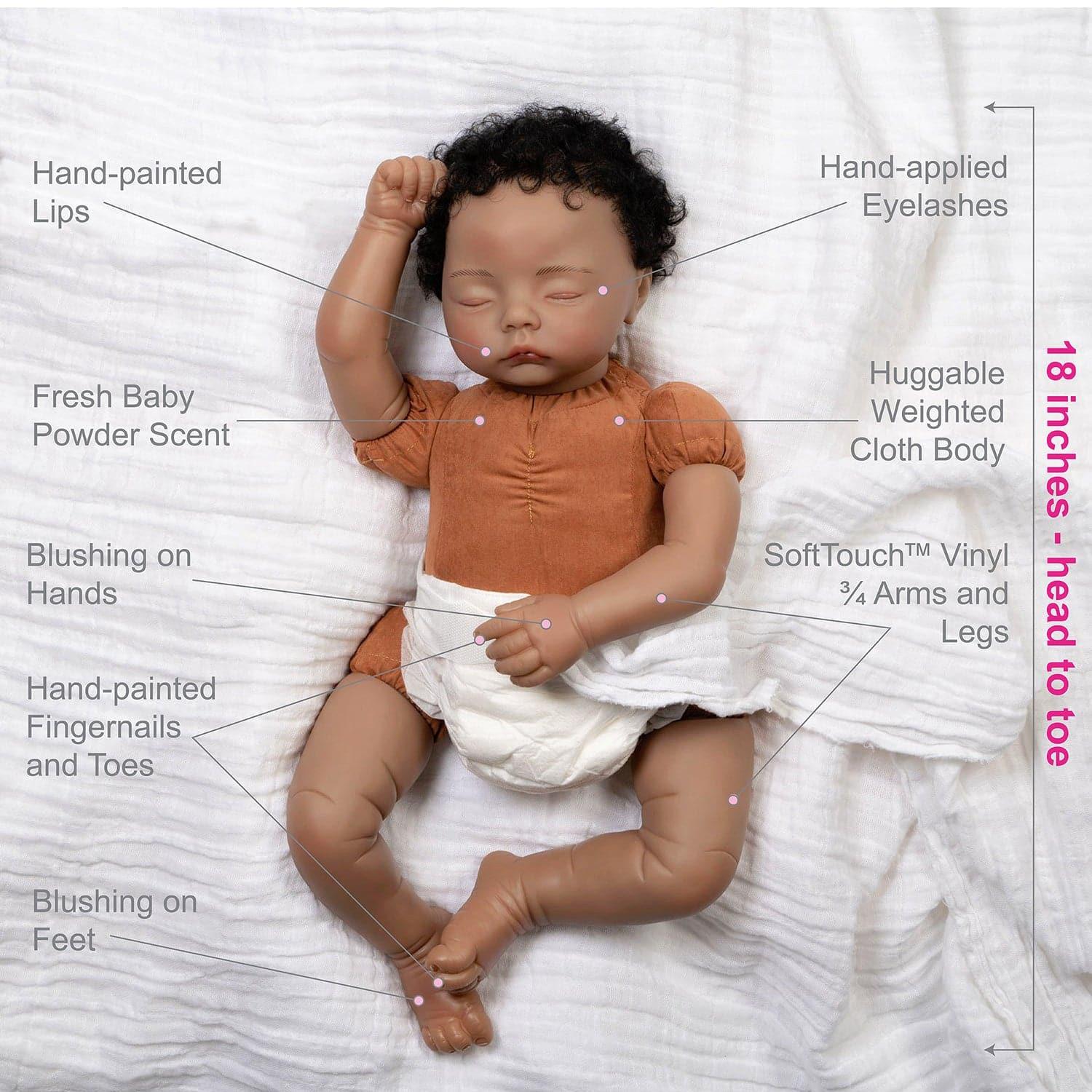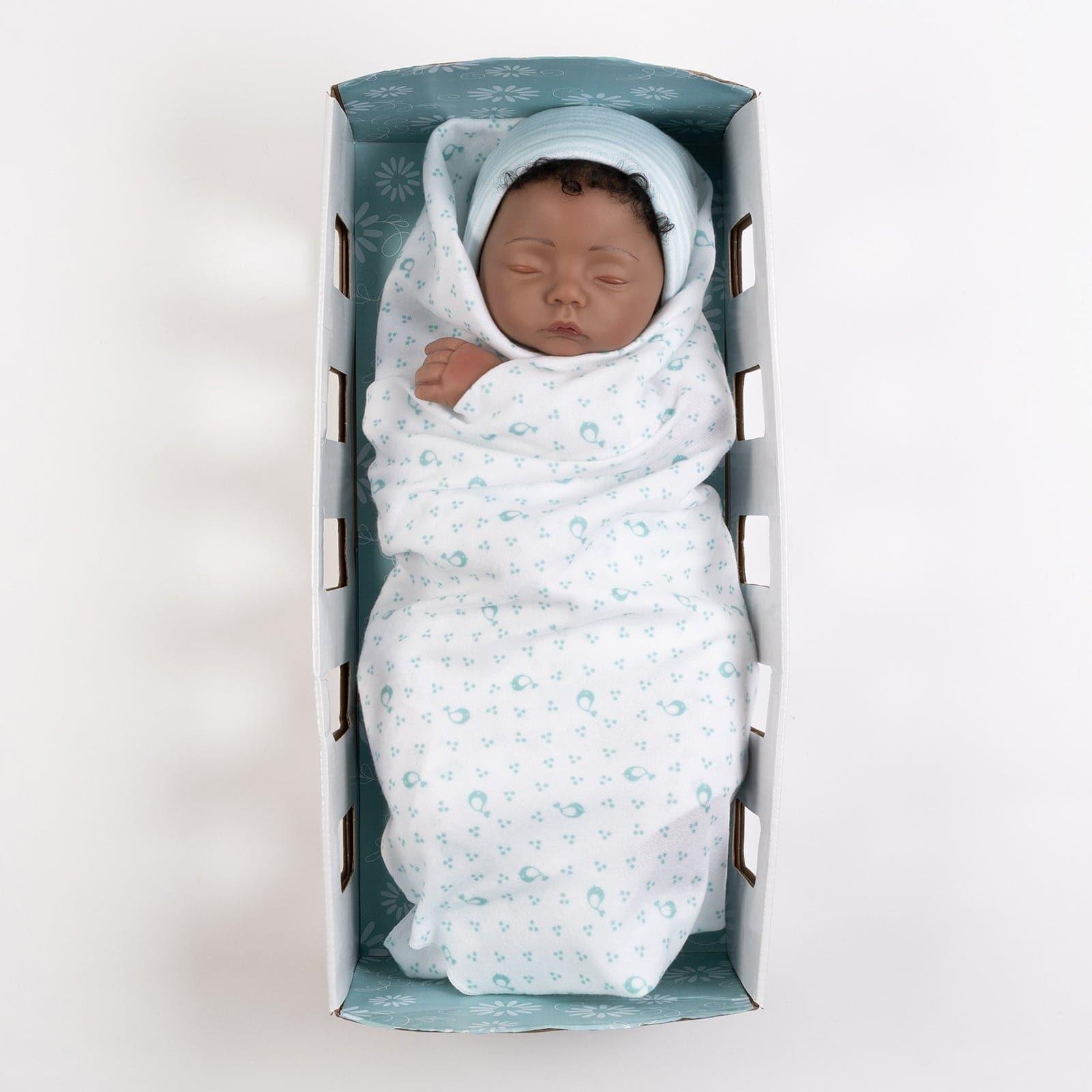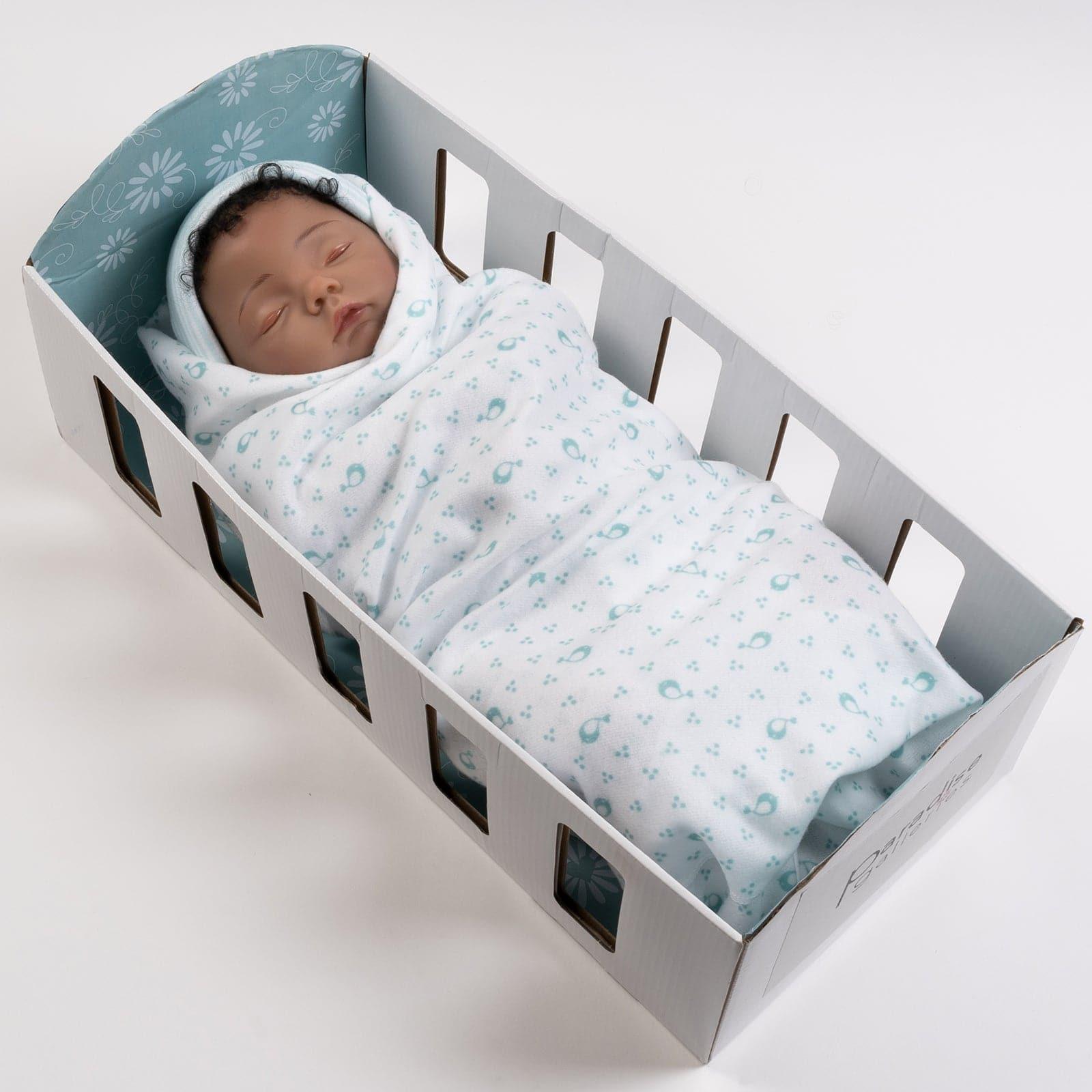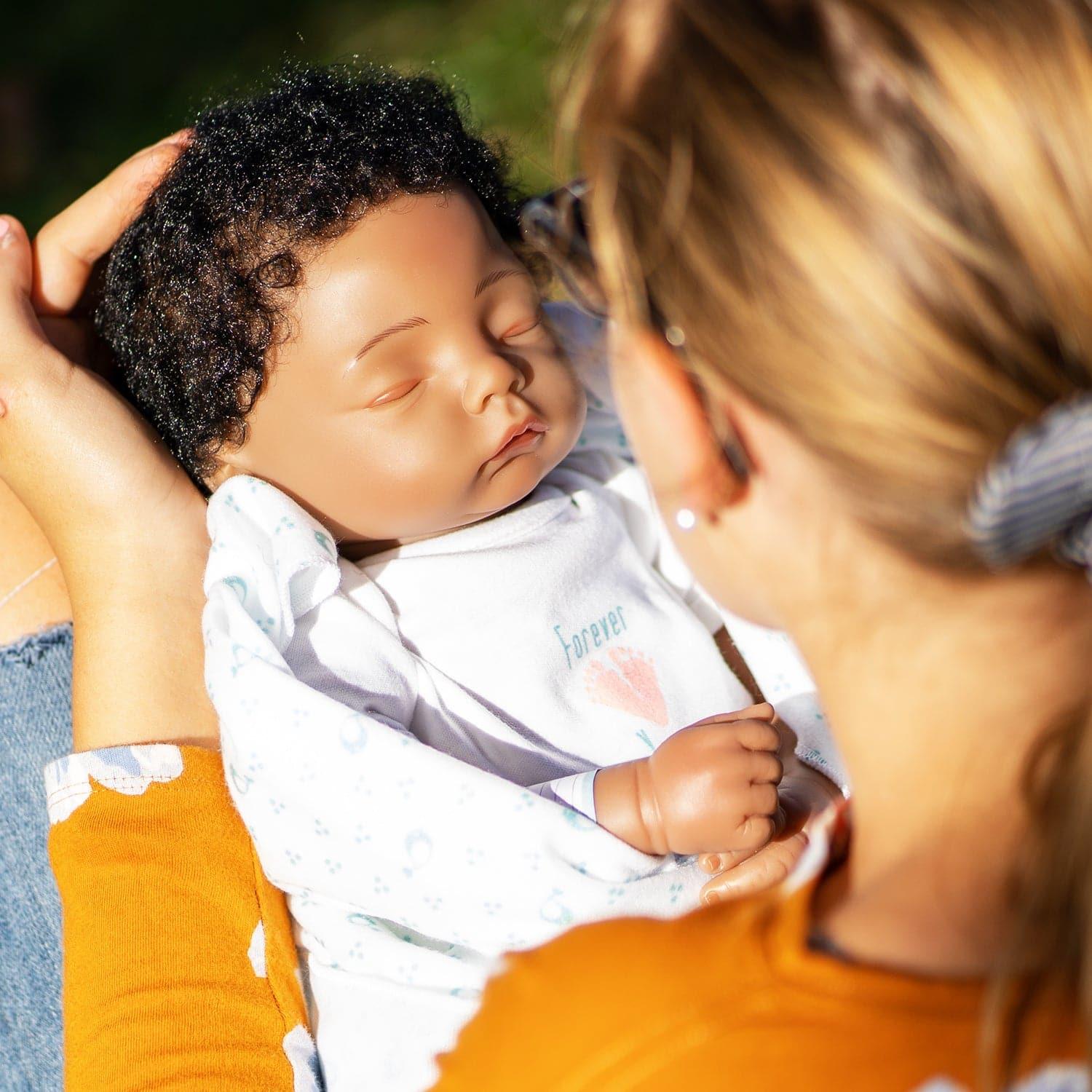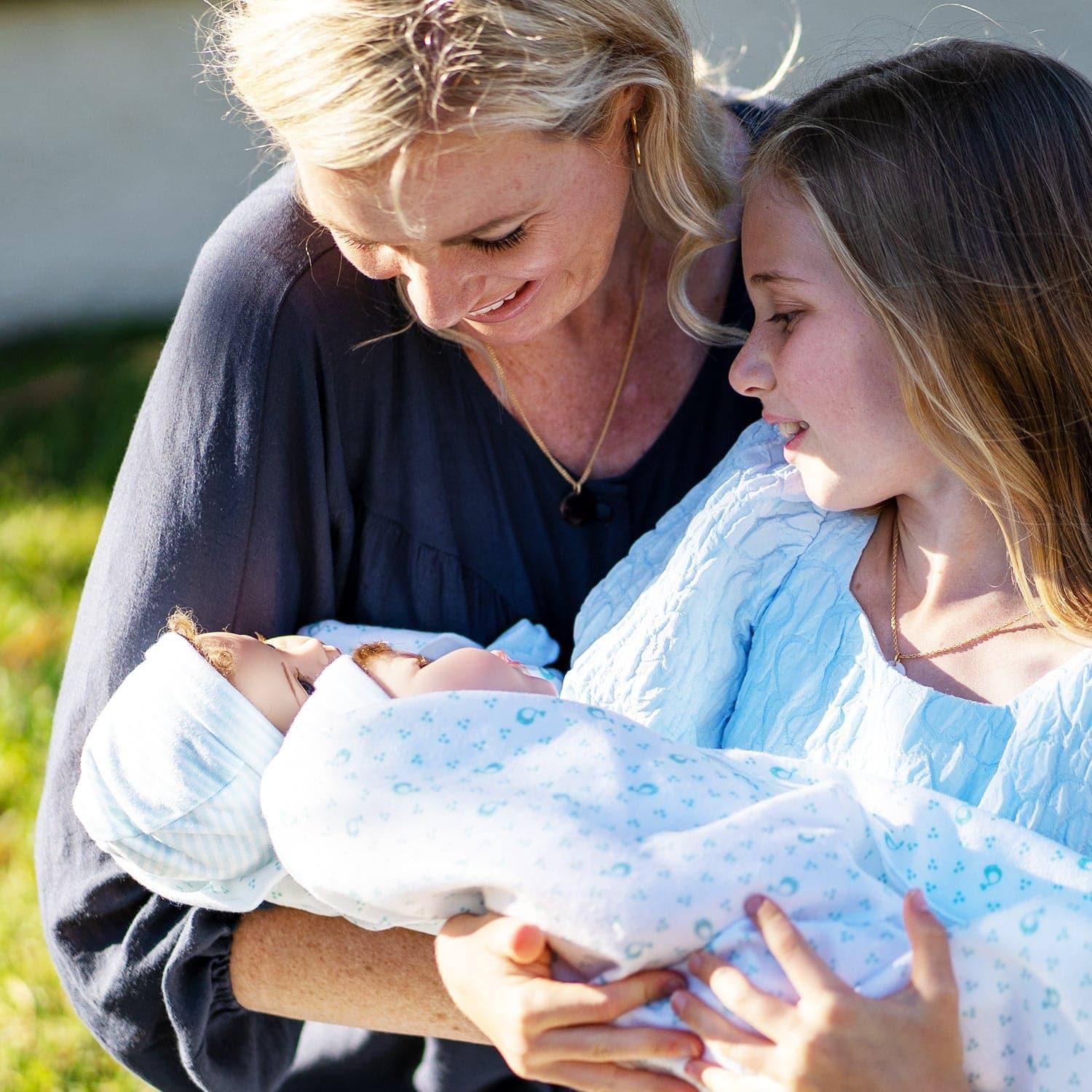 Angel
Stare into the picture of peace with our sleeping baby boy. Angel's cherubic face brings hope and love to every home.
Welcome the Biggest Bundle of Joy - Our Chunky Babies! 💕
Kenzo
Kenzo will make everyone giddy with his double chin, chubby cheeks, and smile that is just so irresistible! Make sure to cuddle with him this Christmas!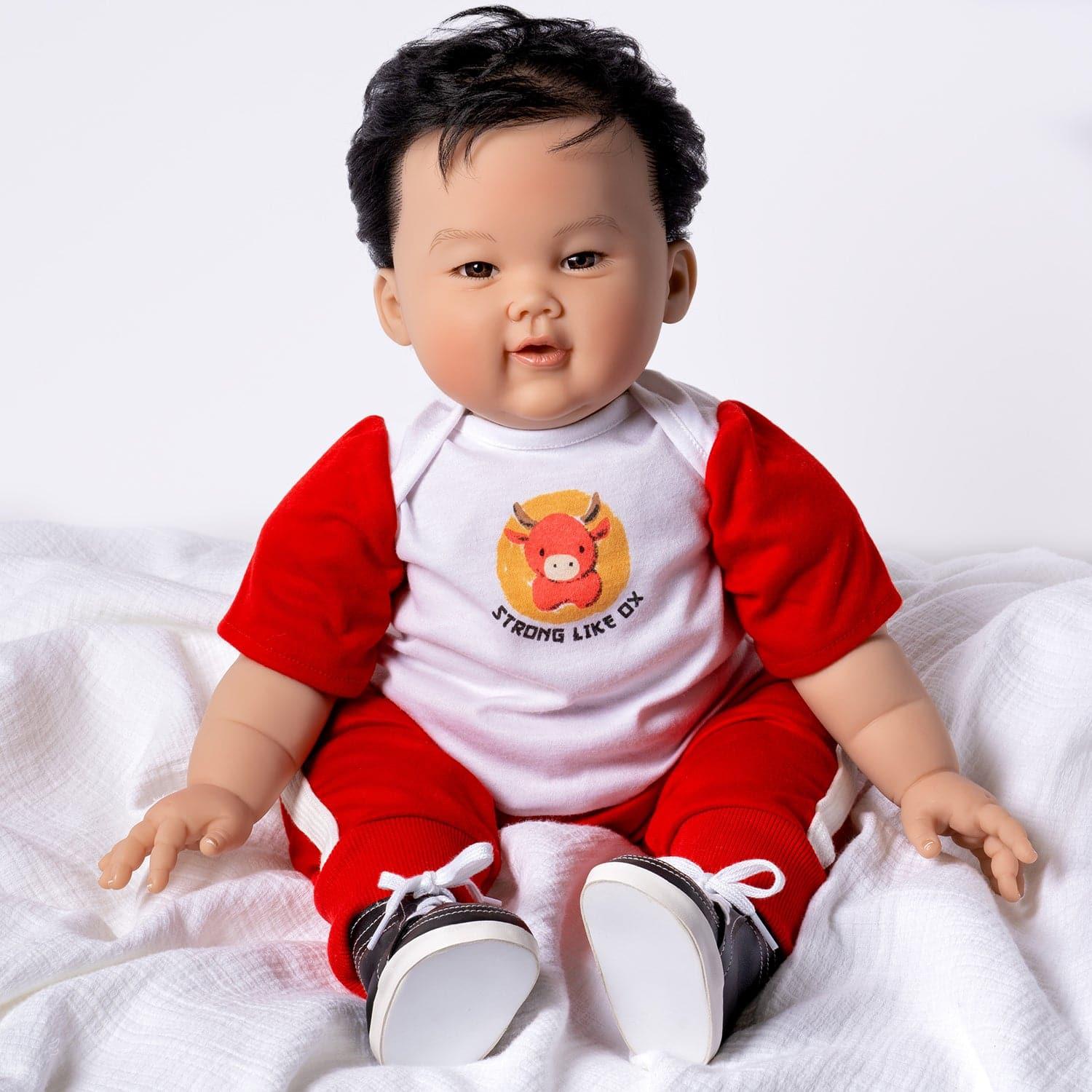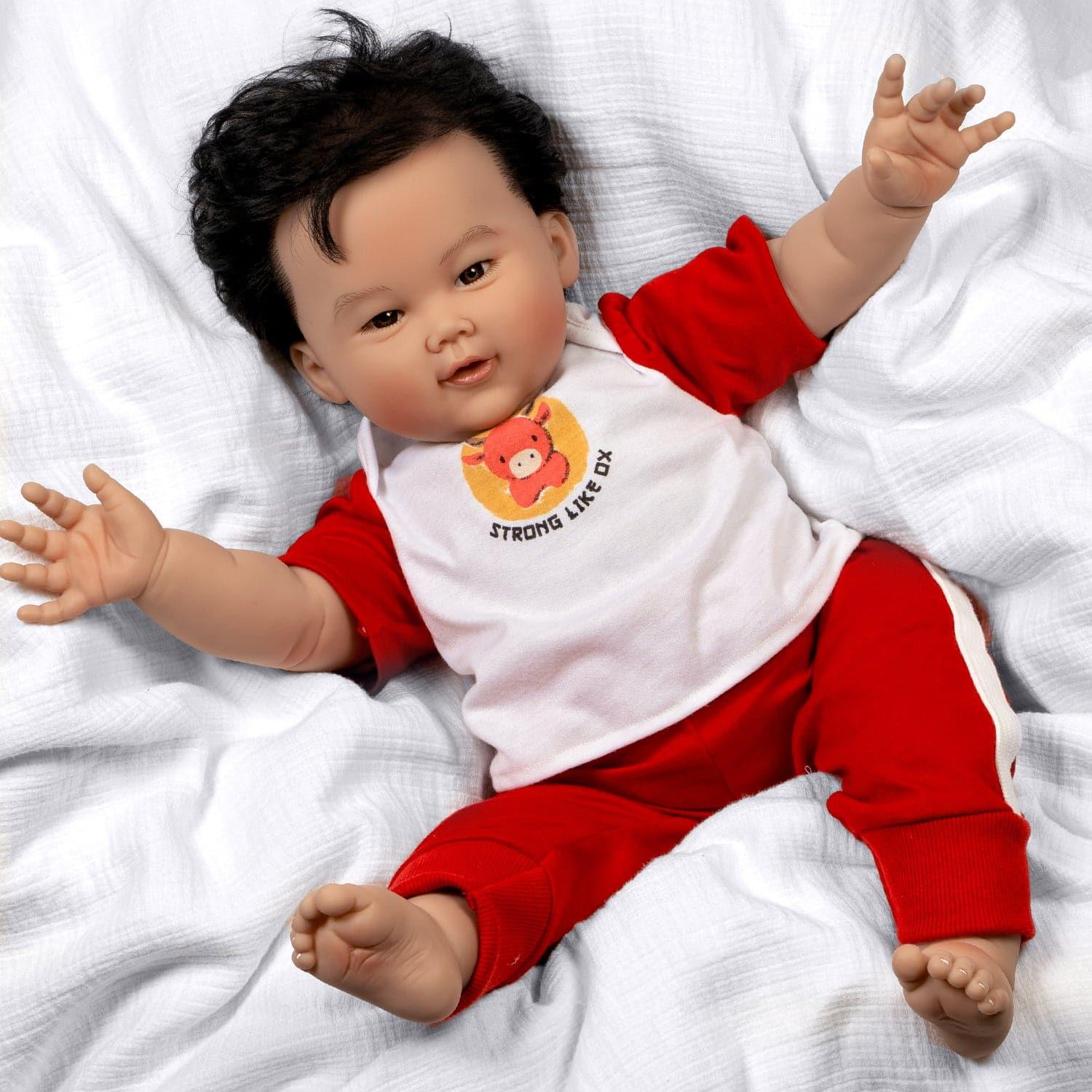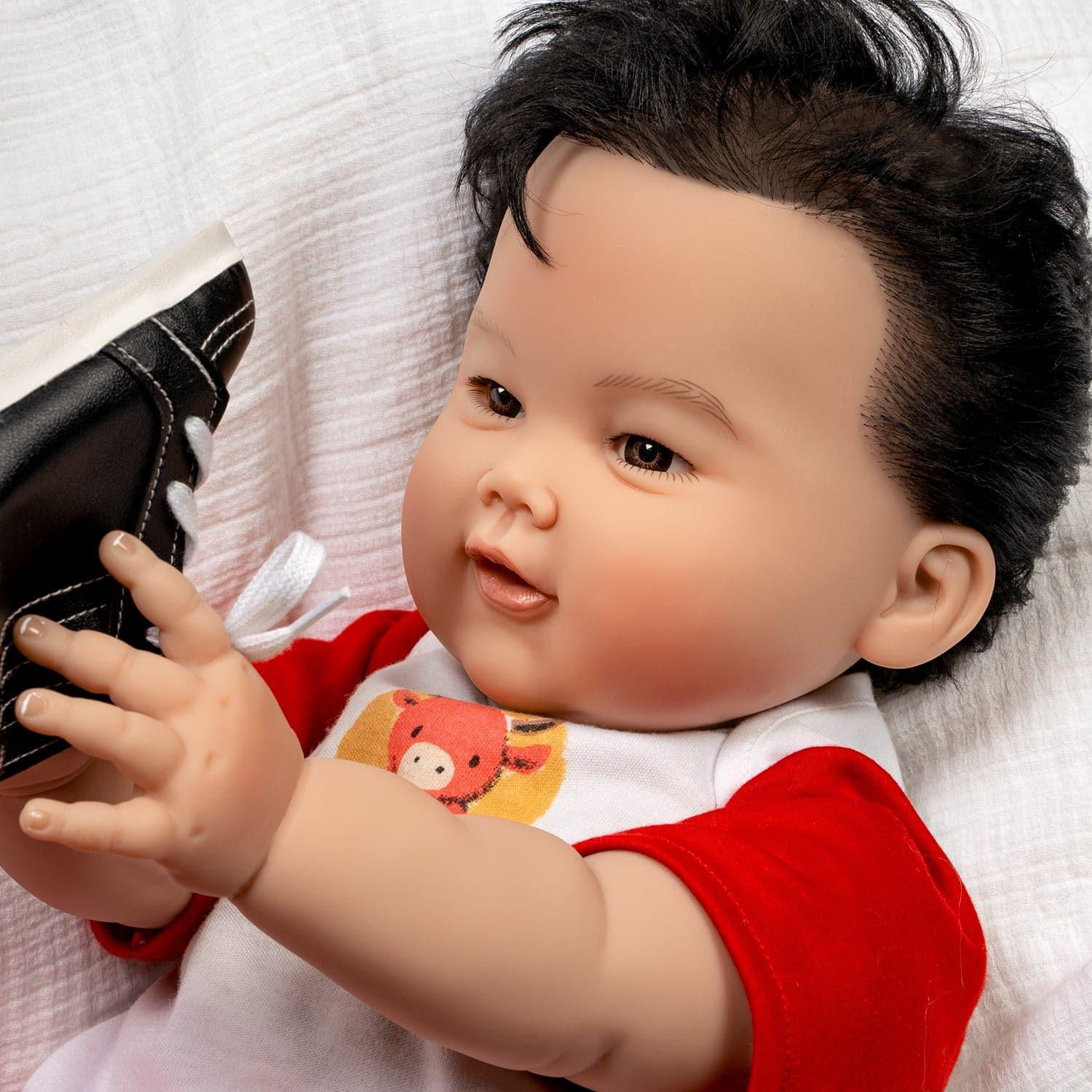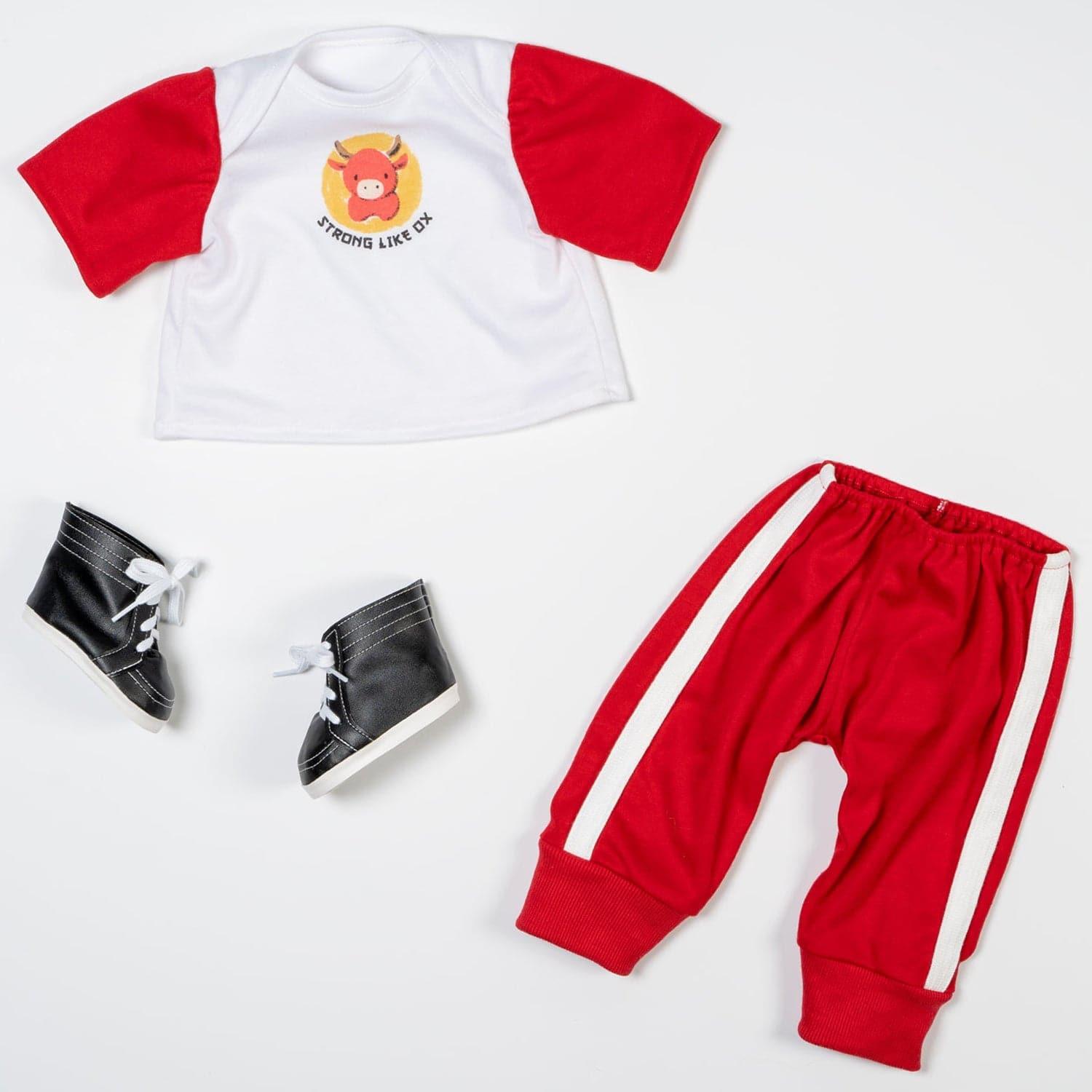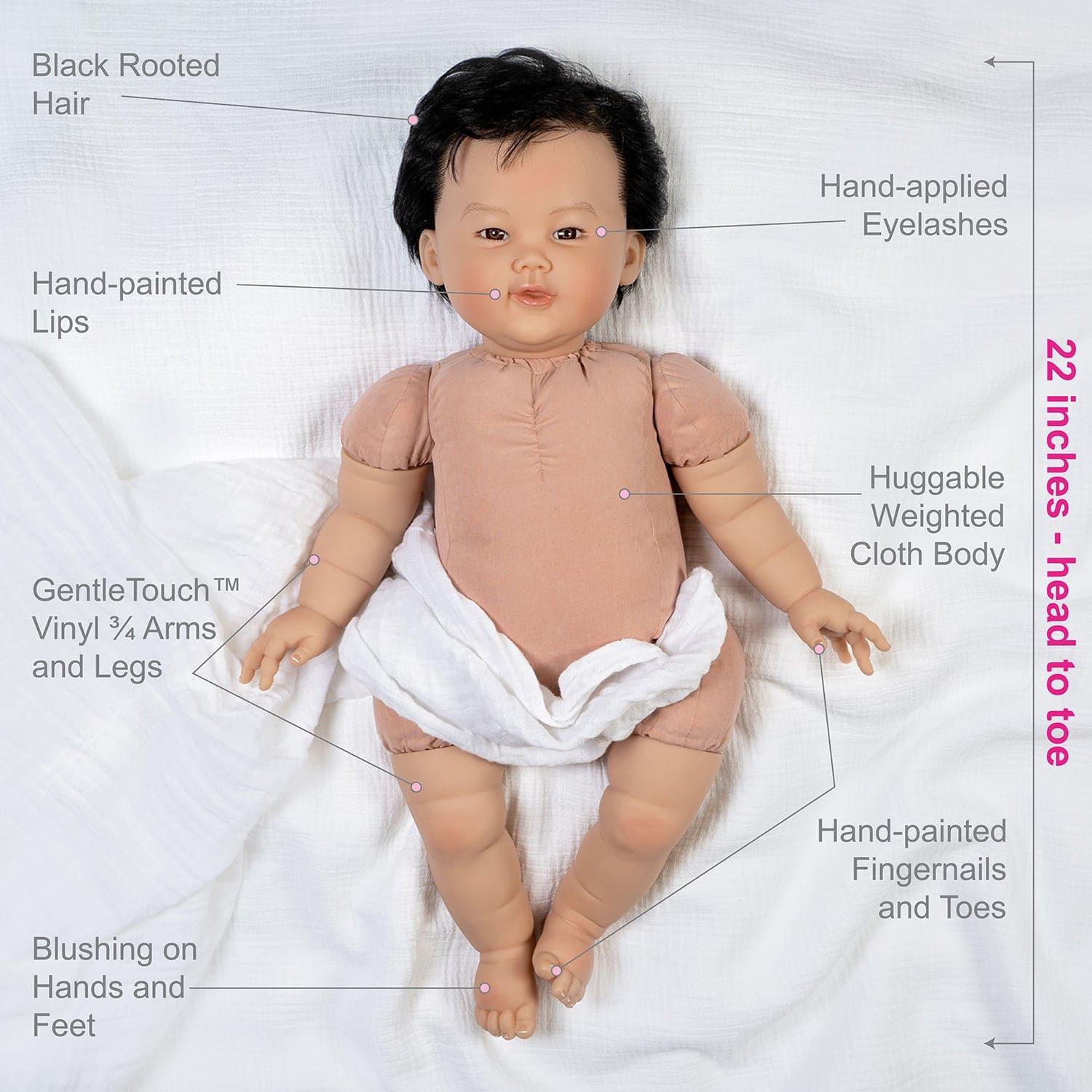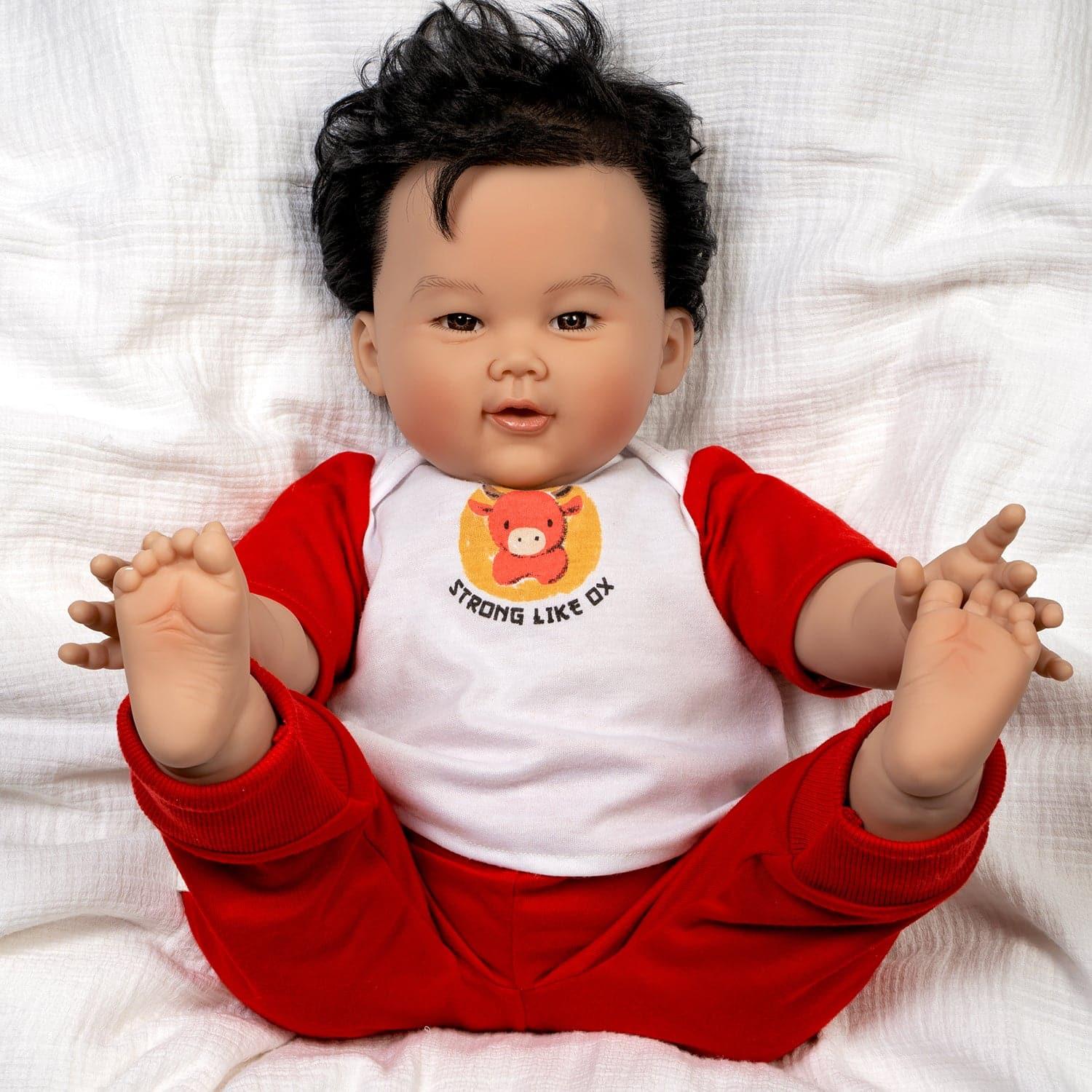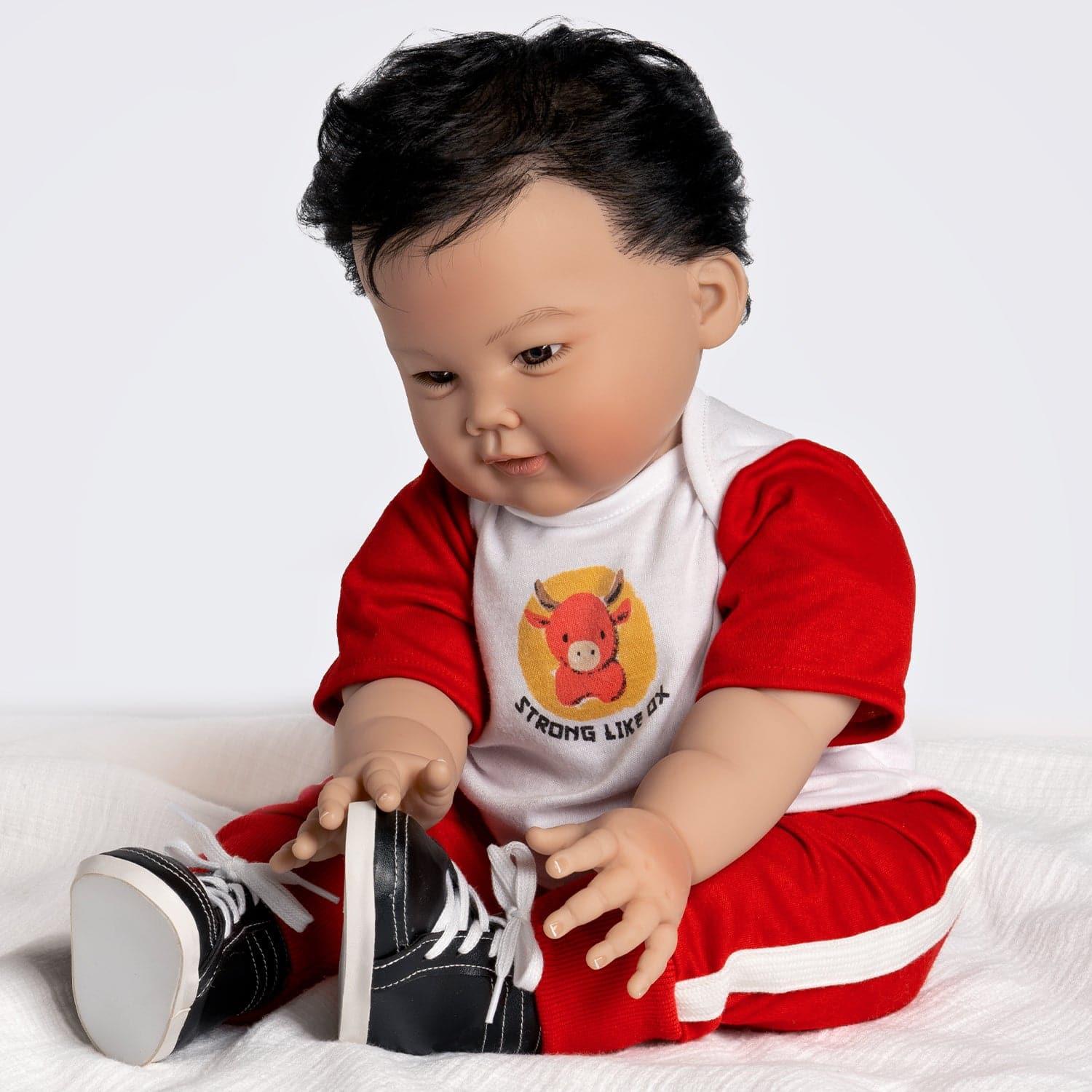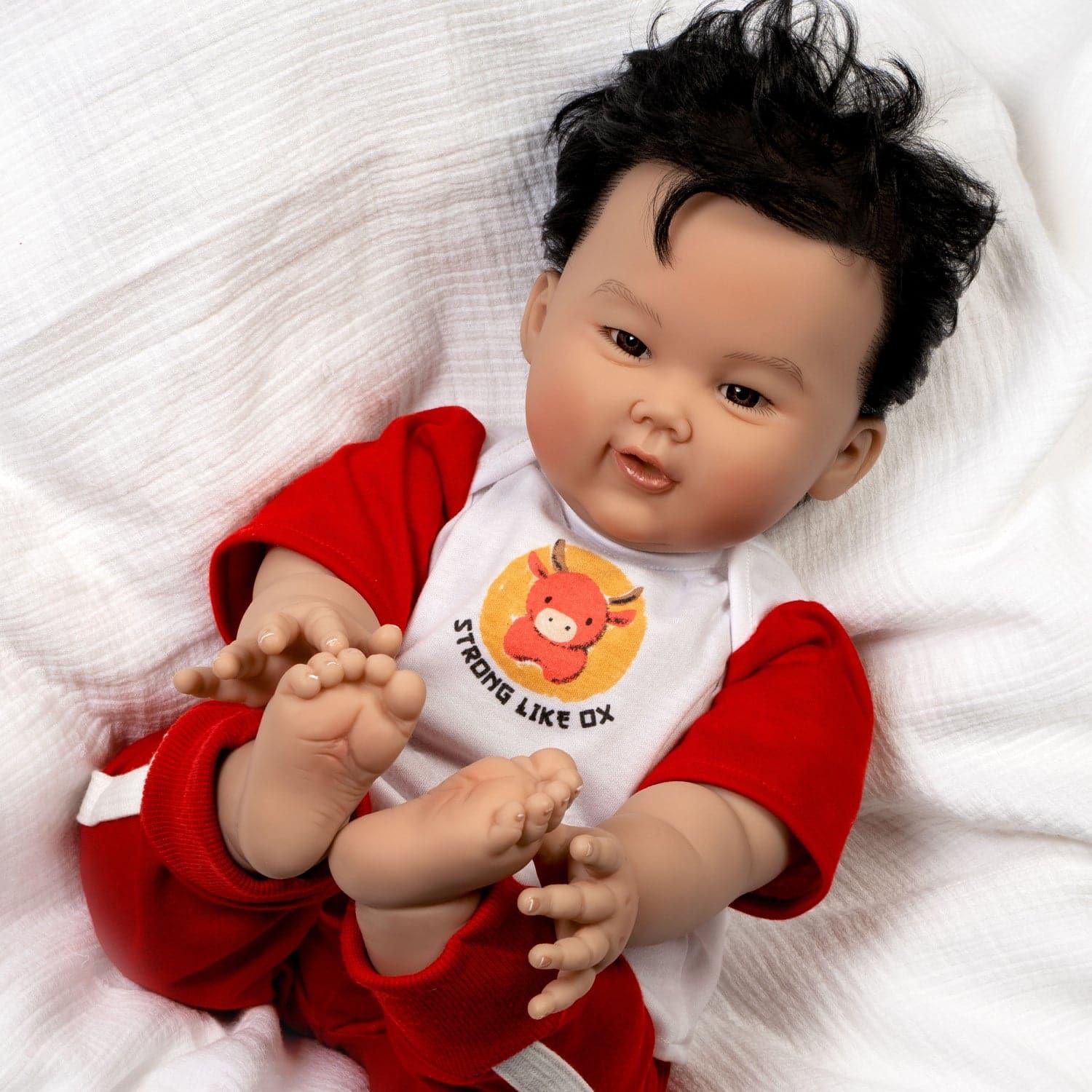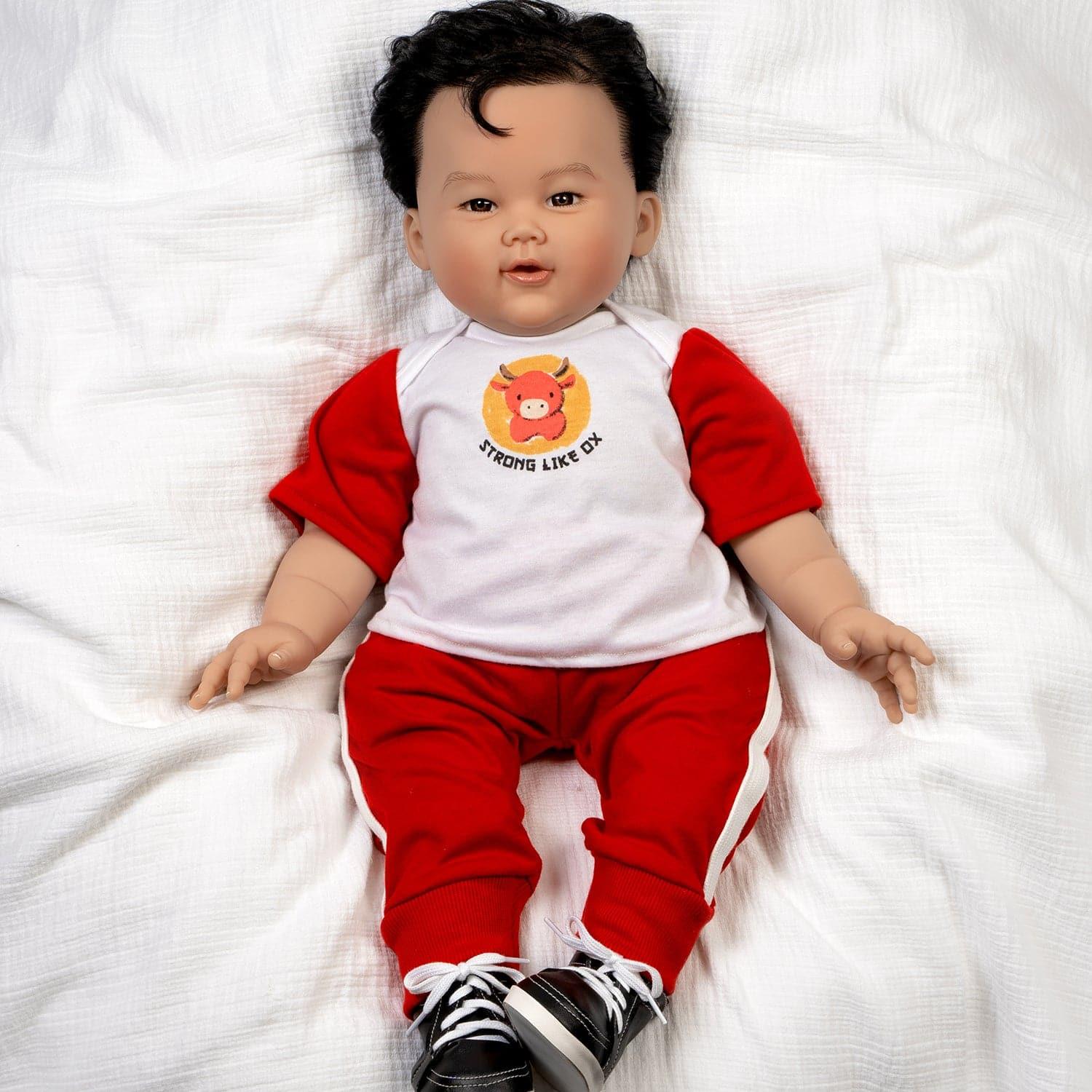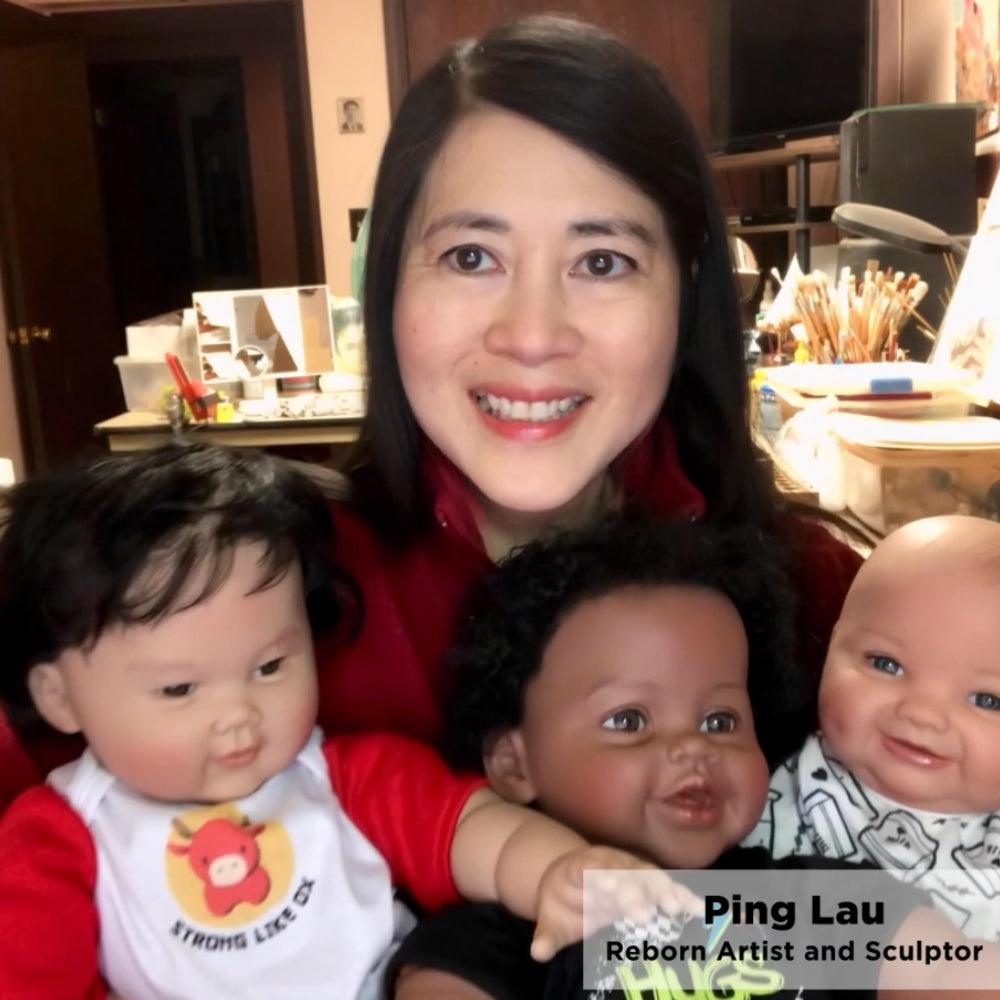 "/>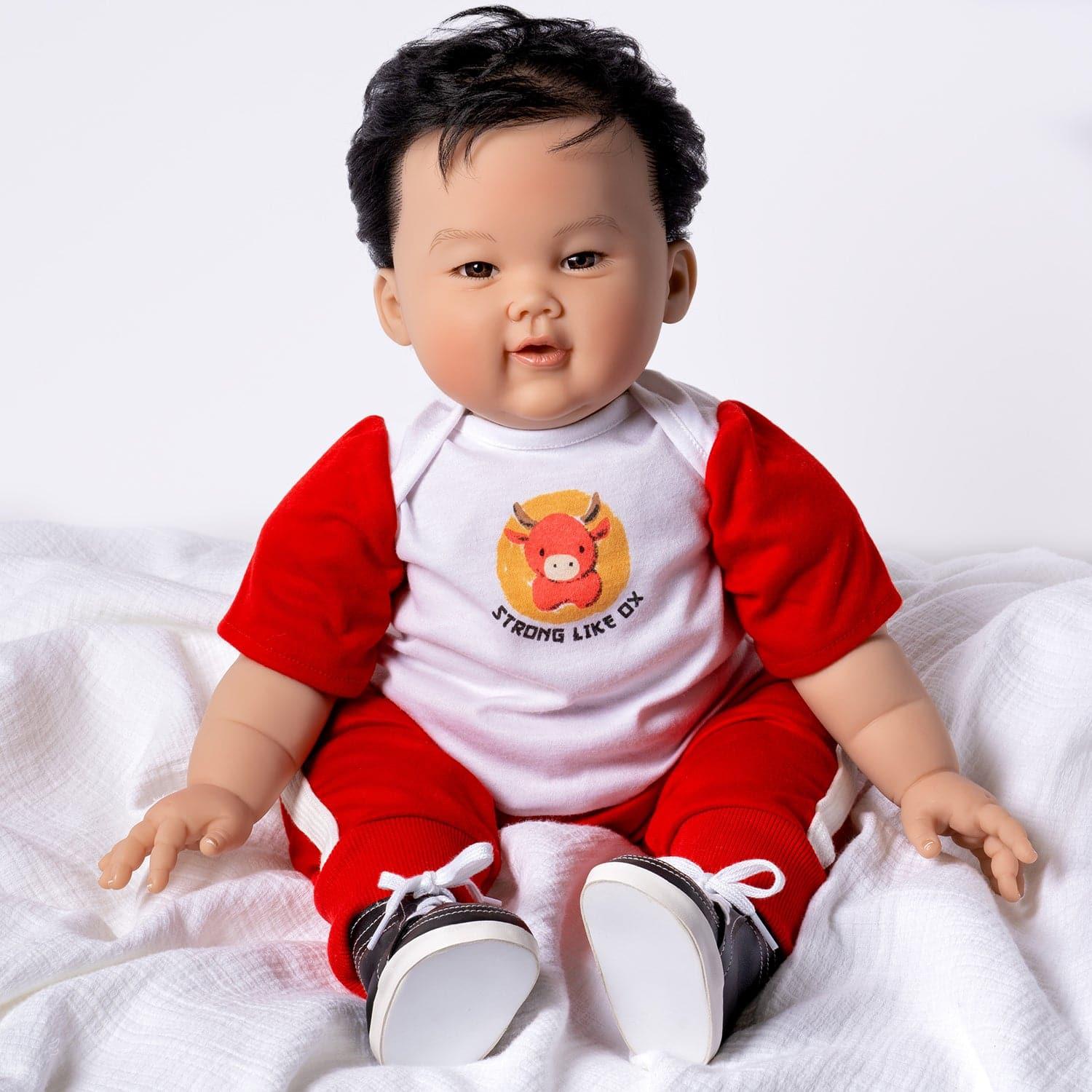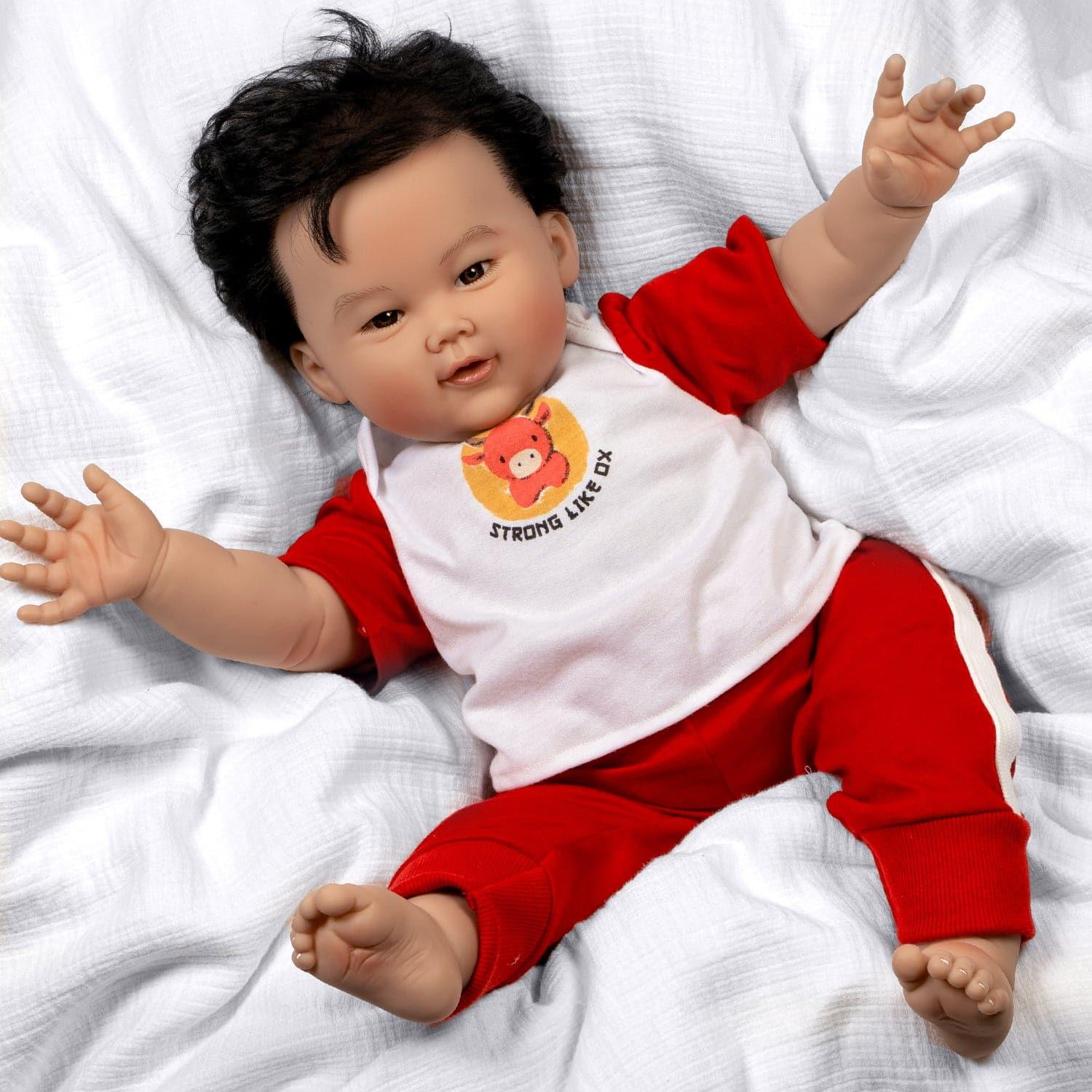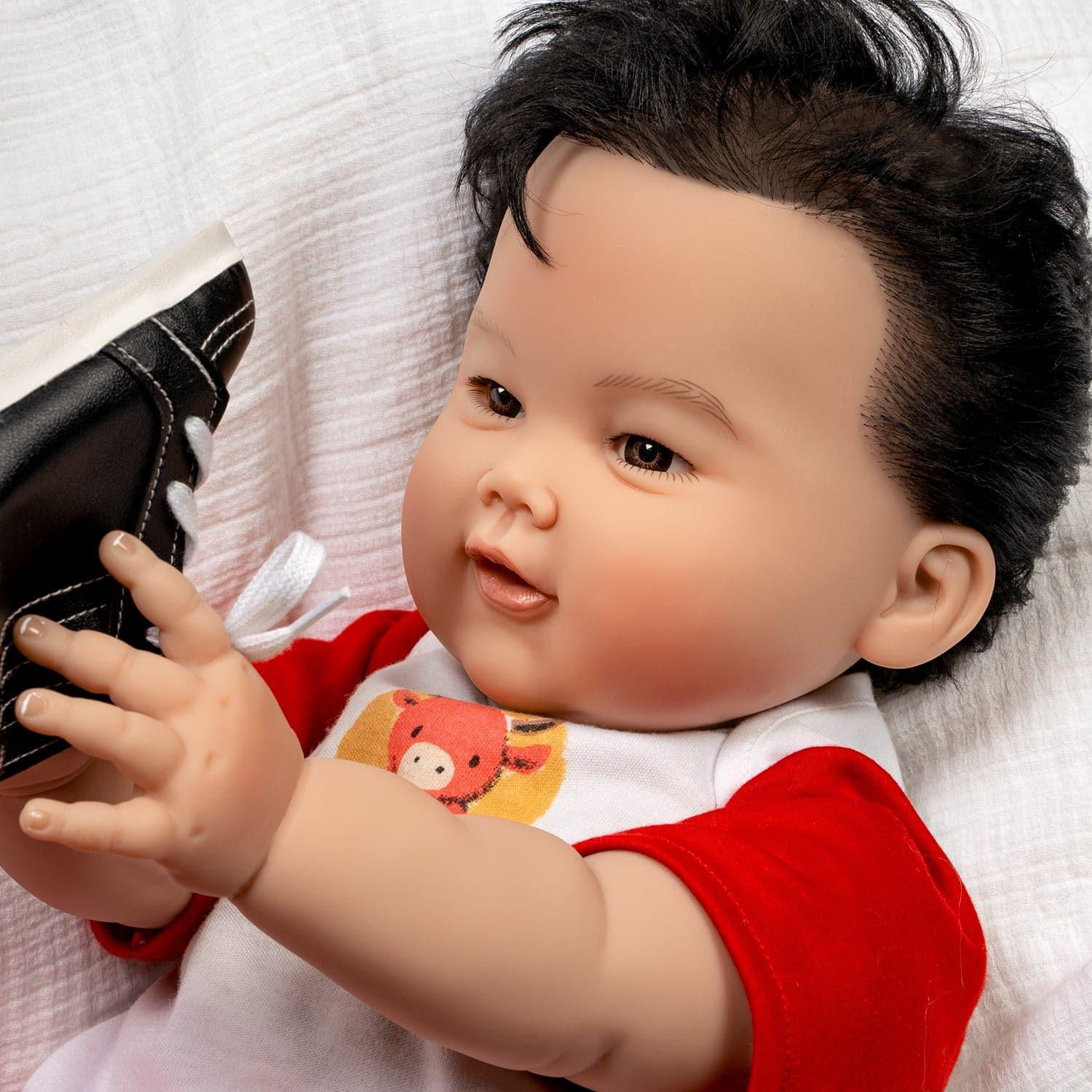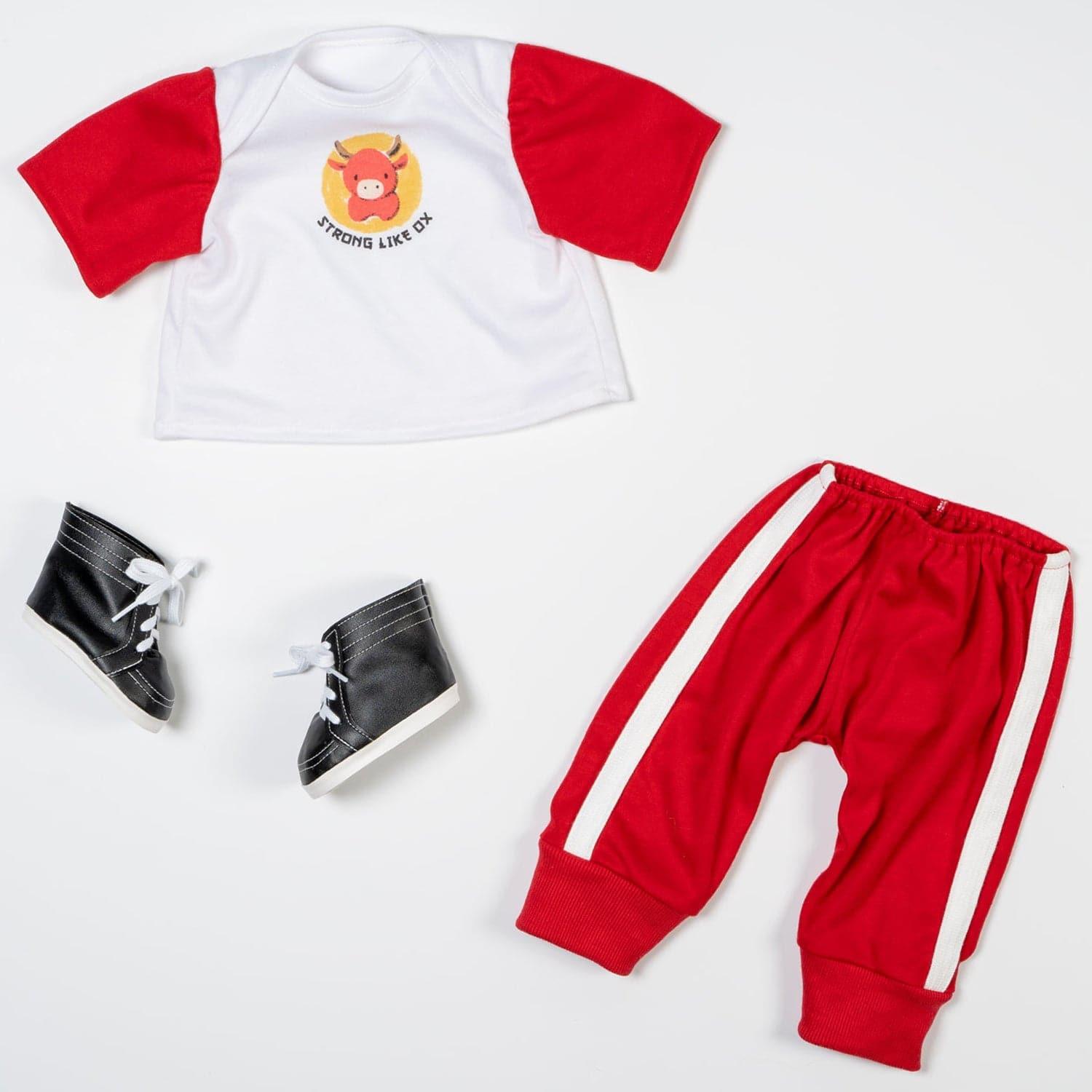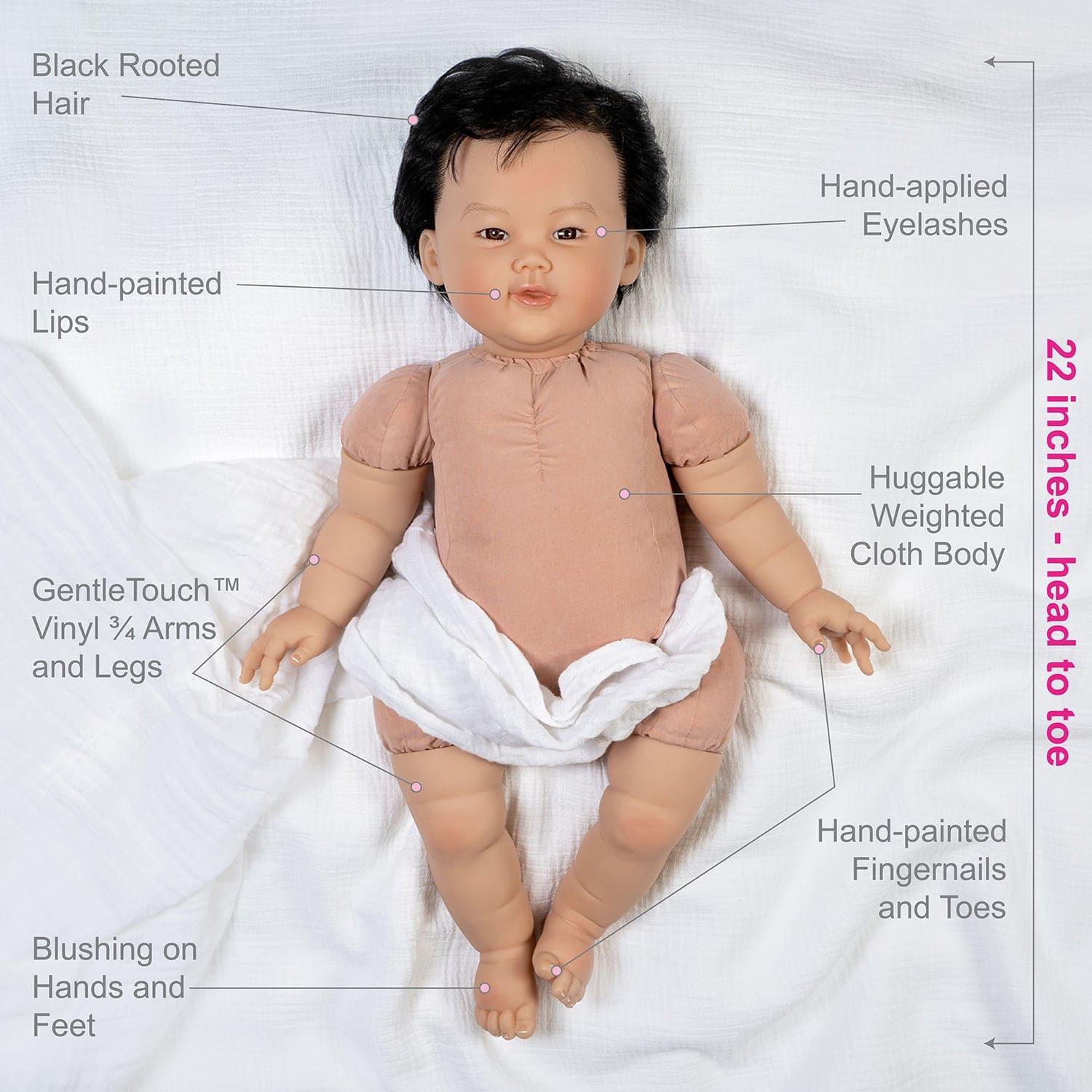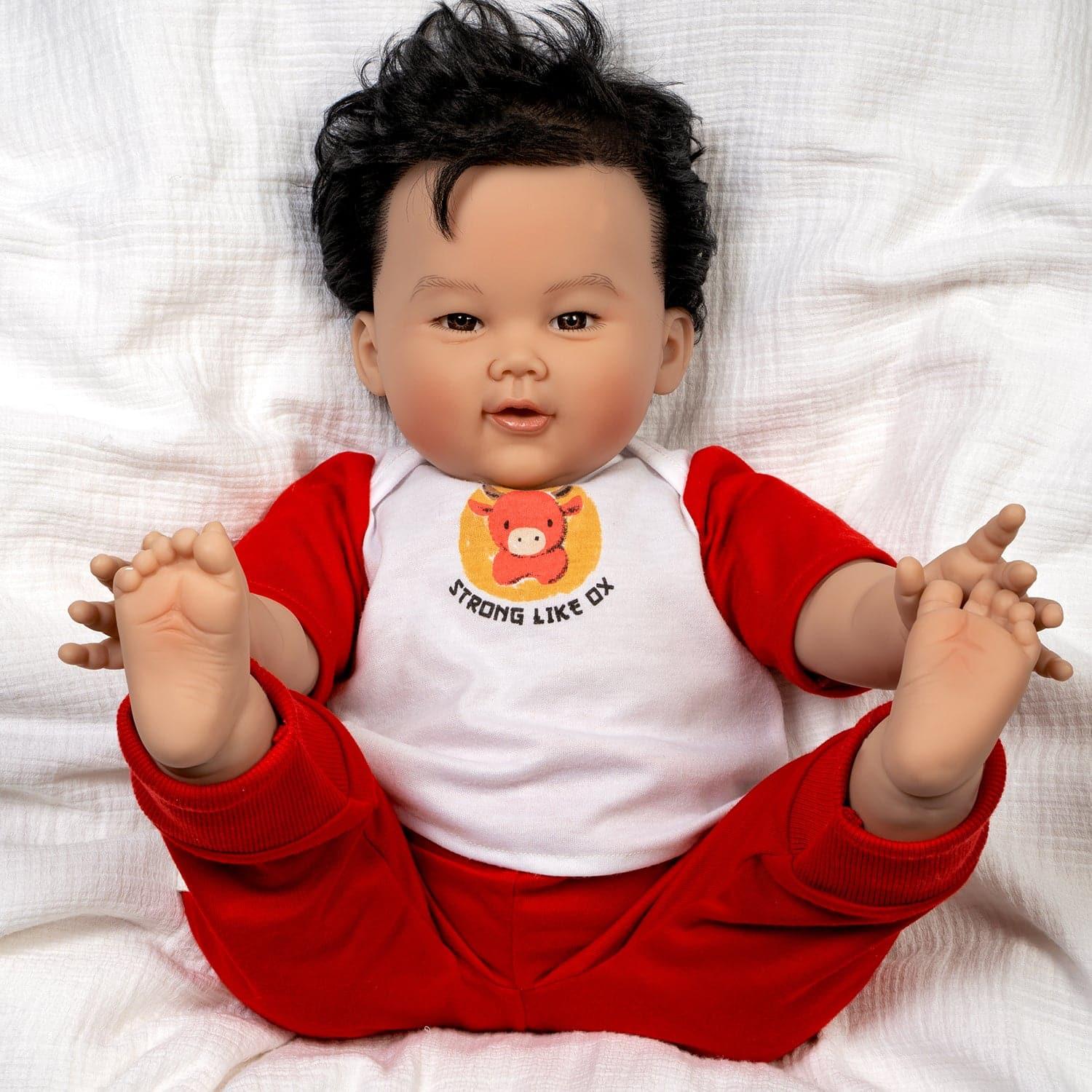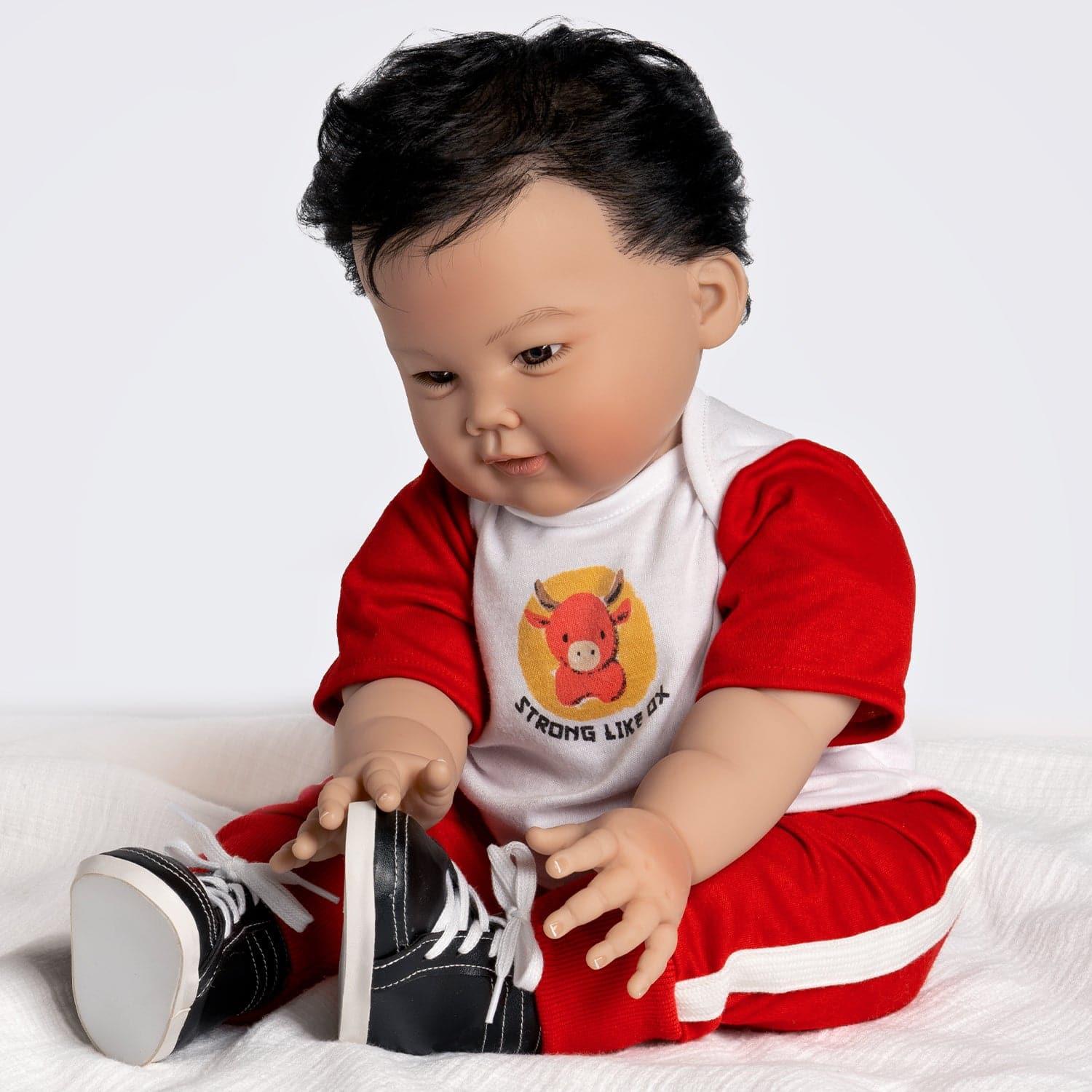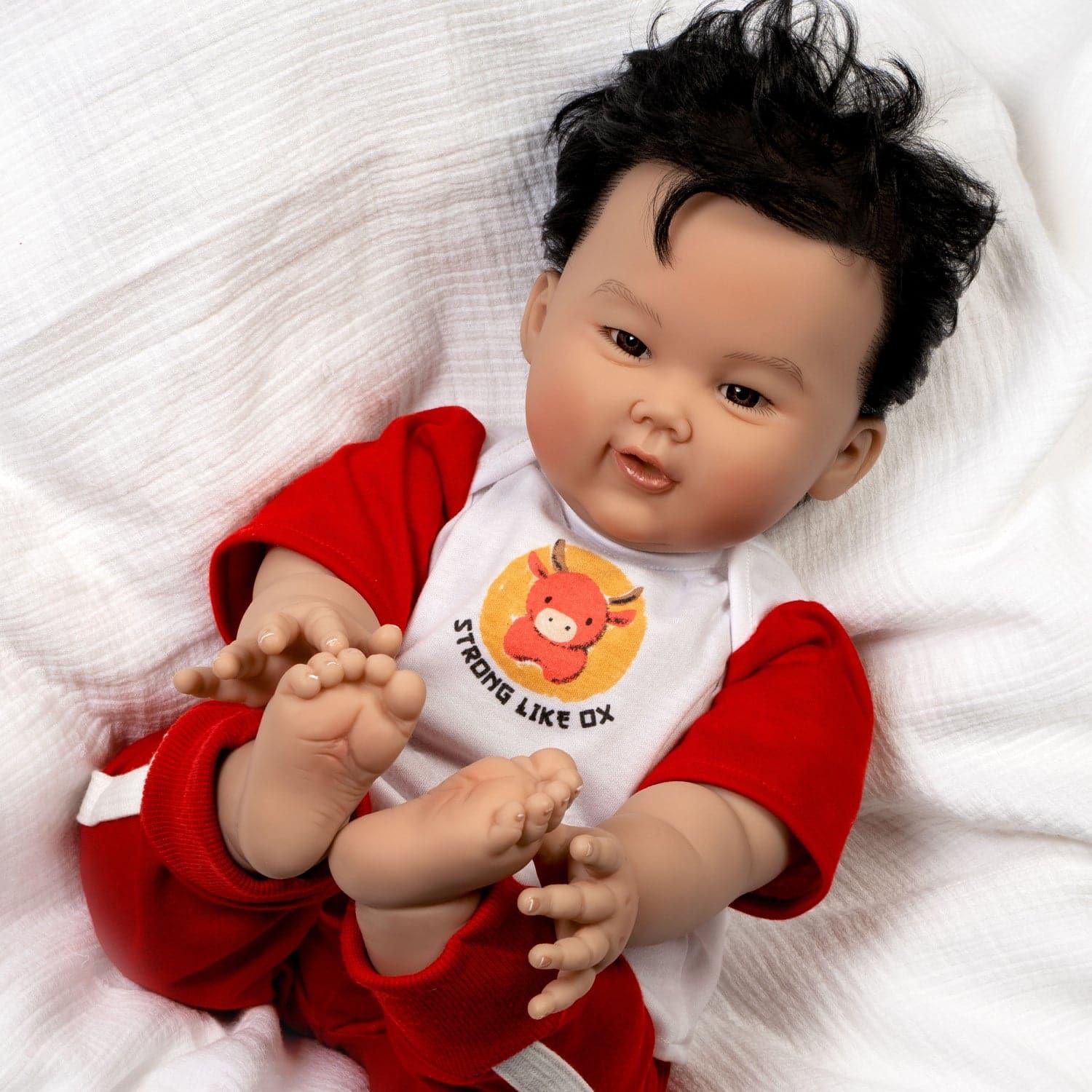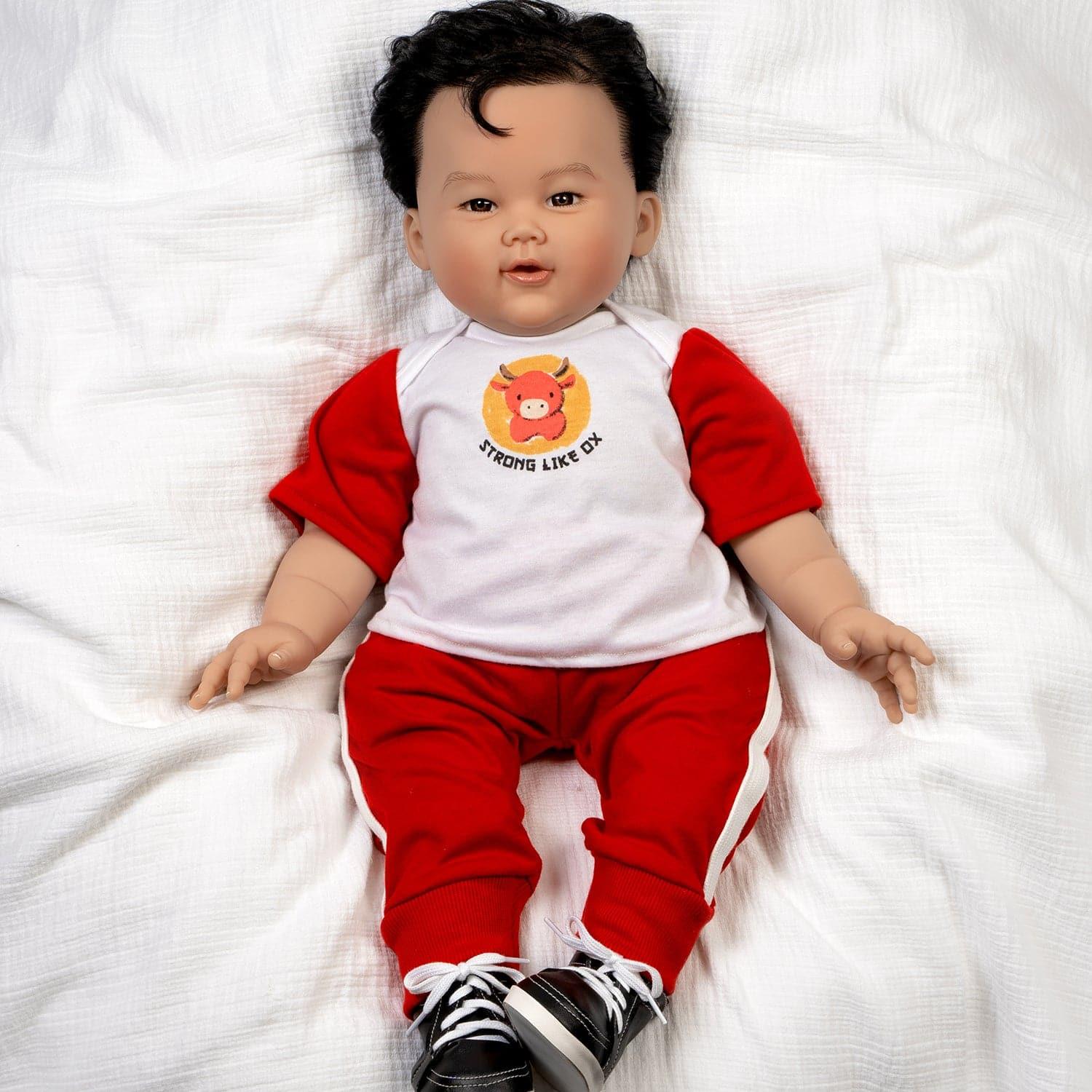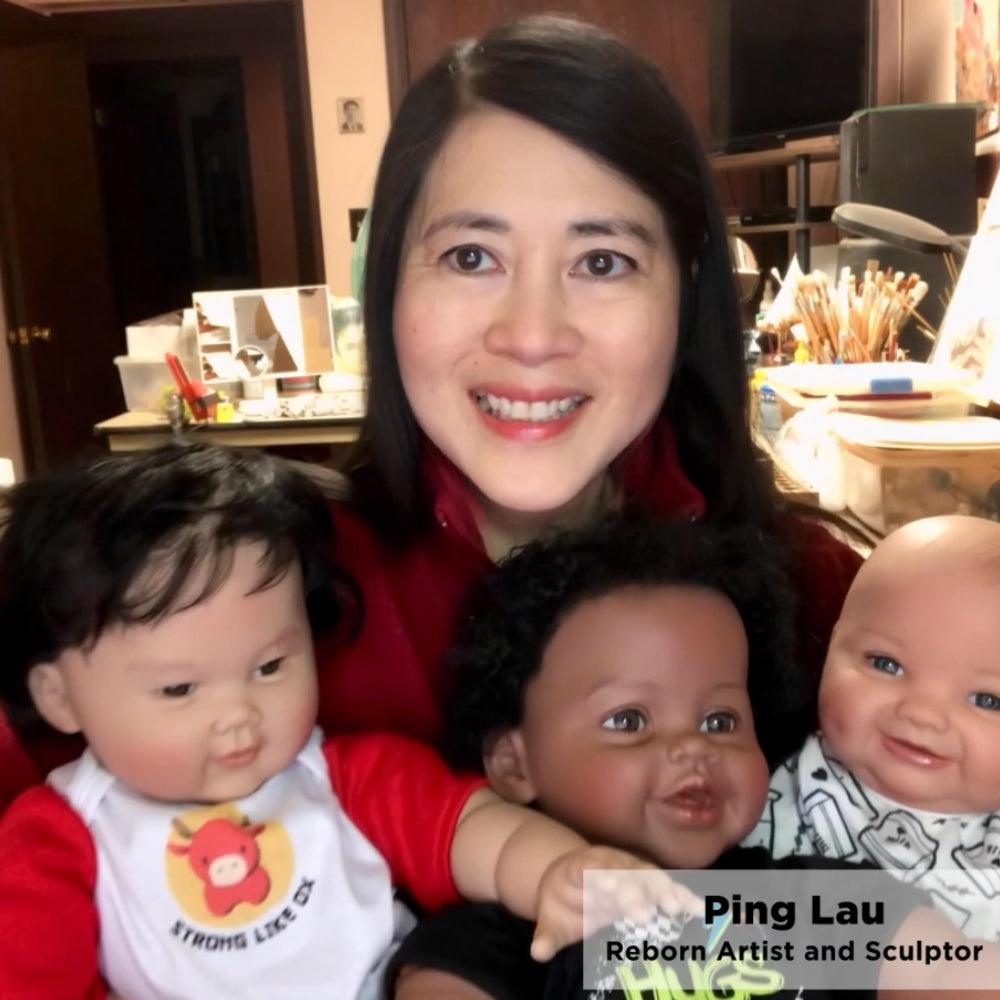 " width="100" height="100" loading="eager"/>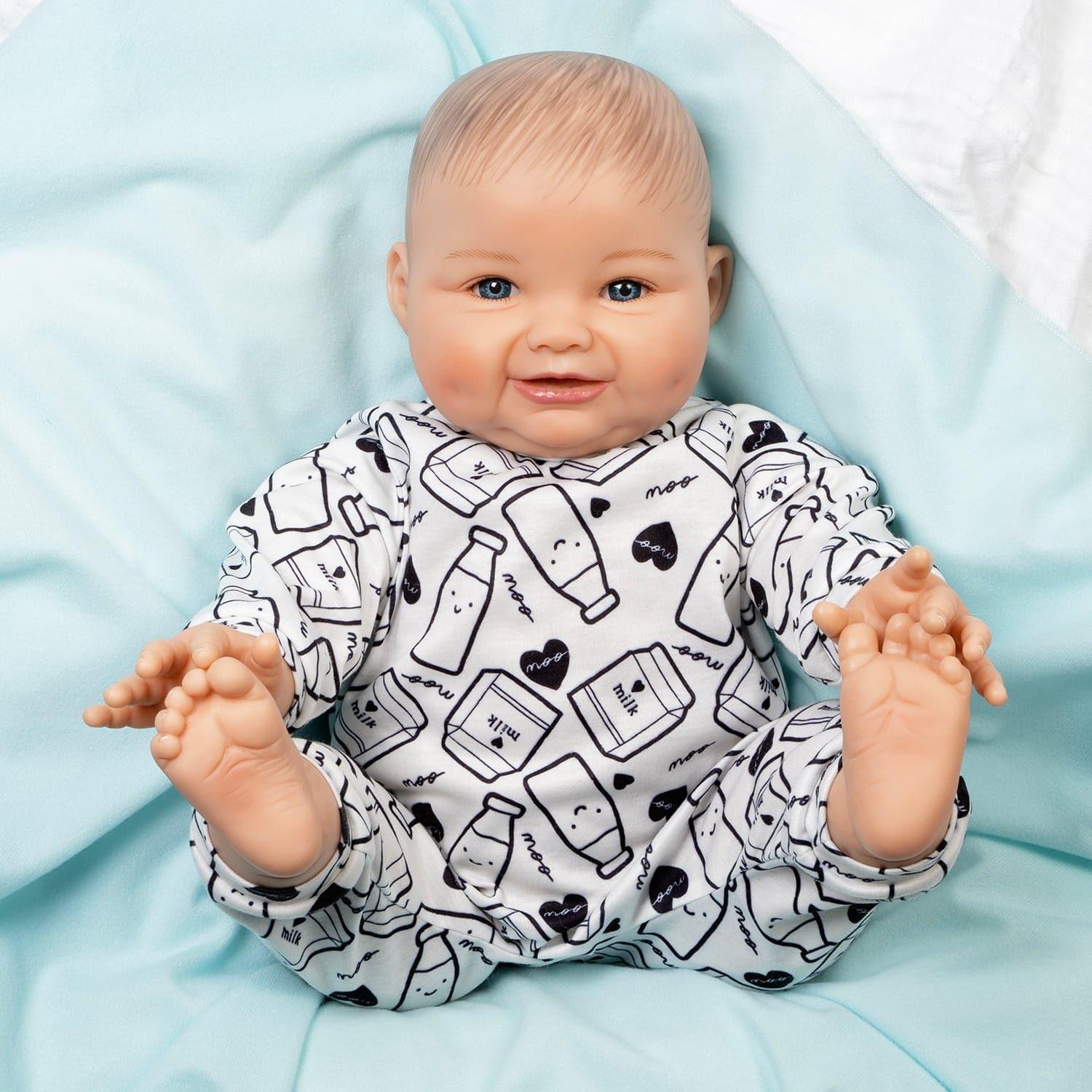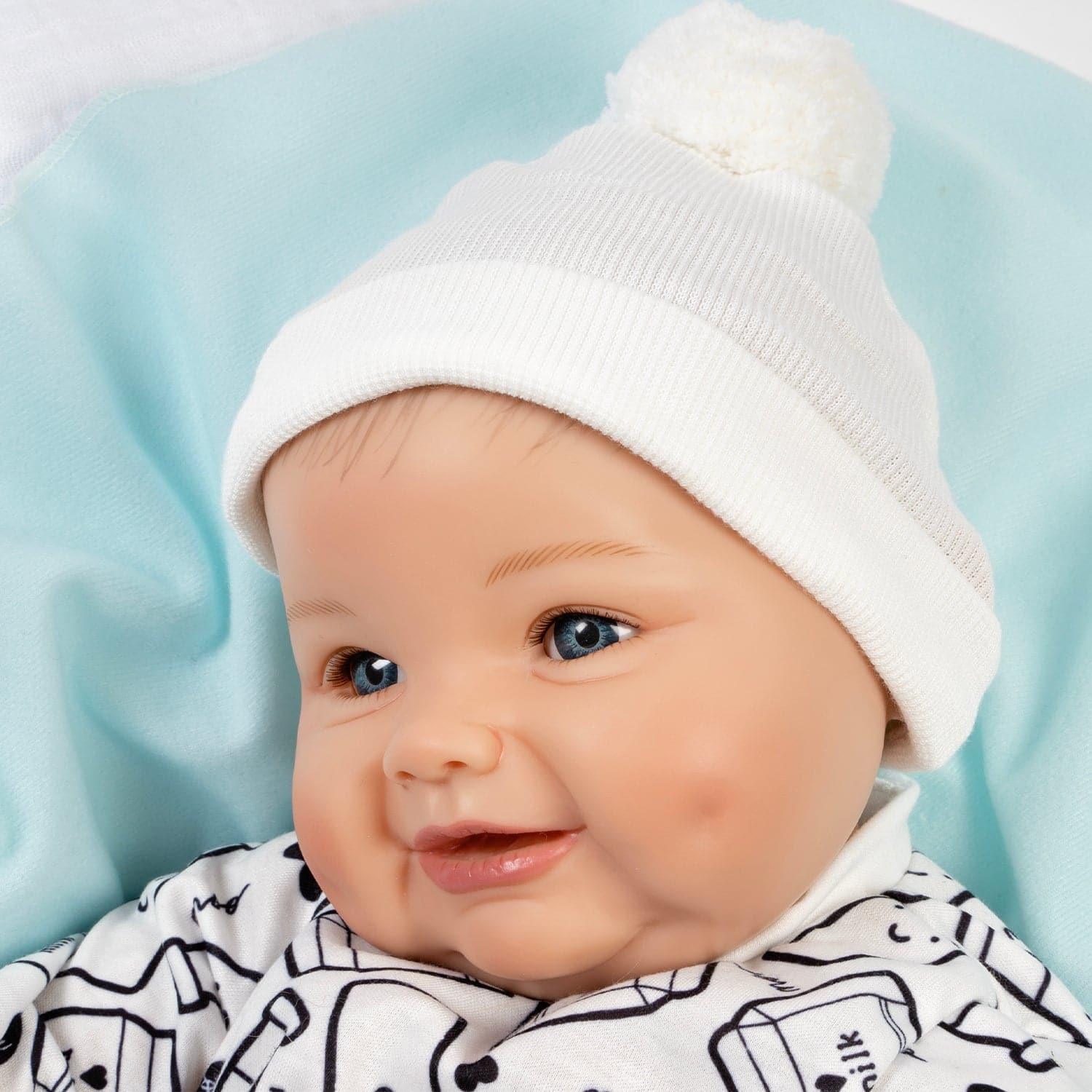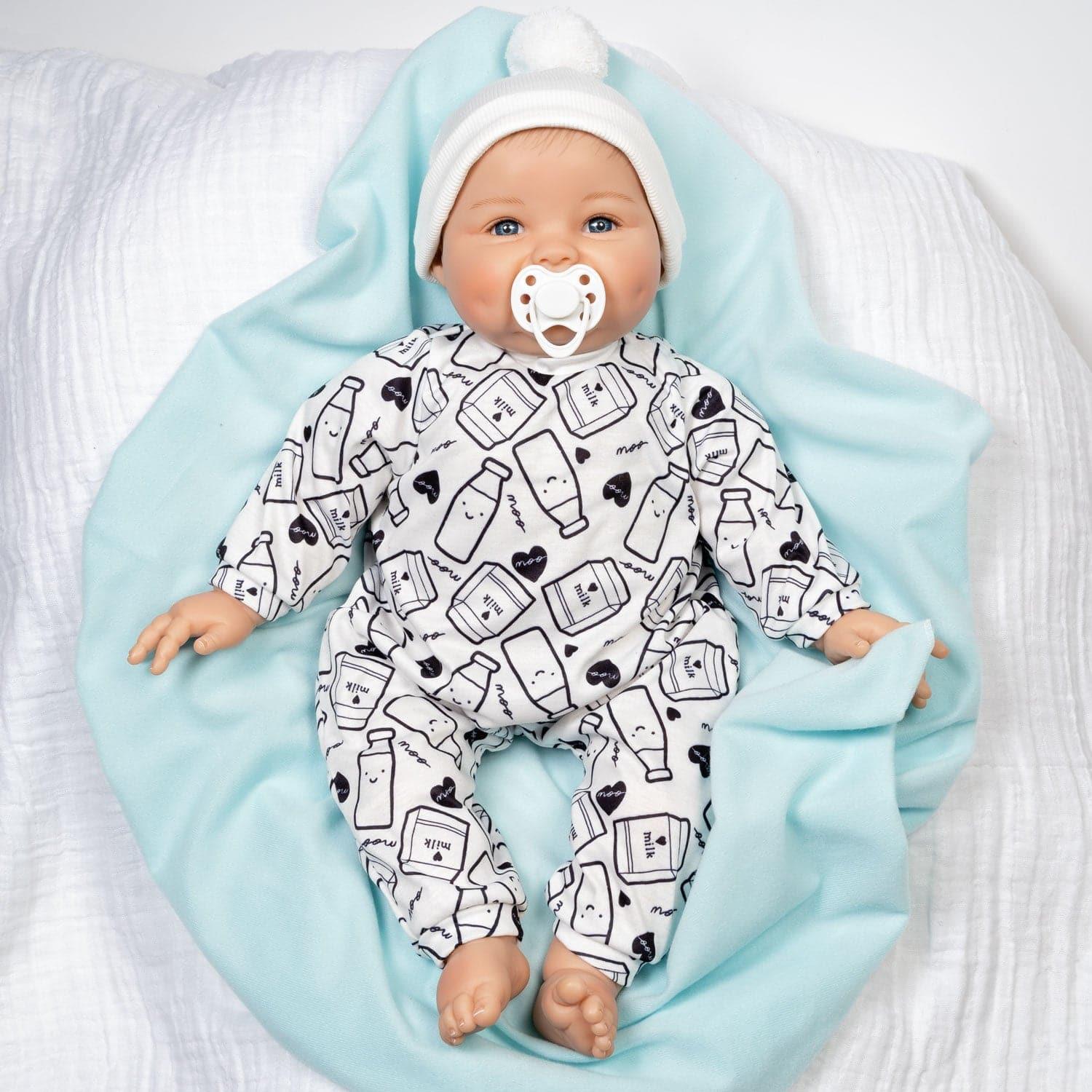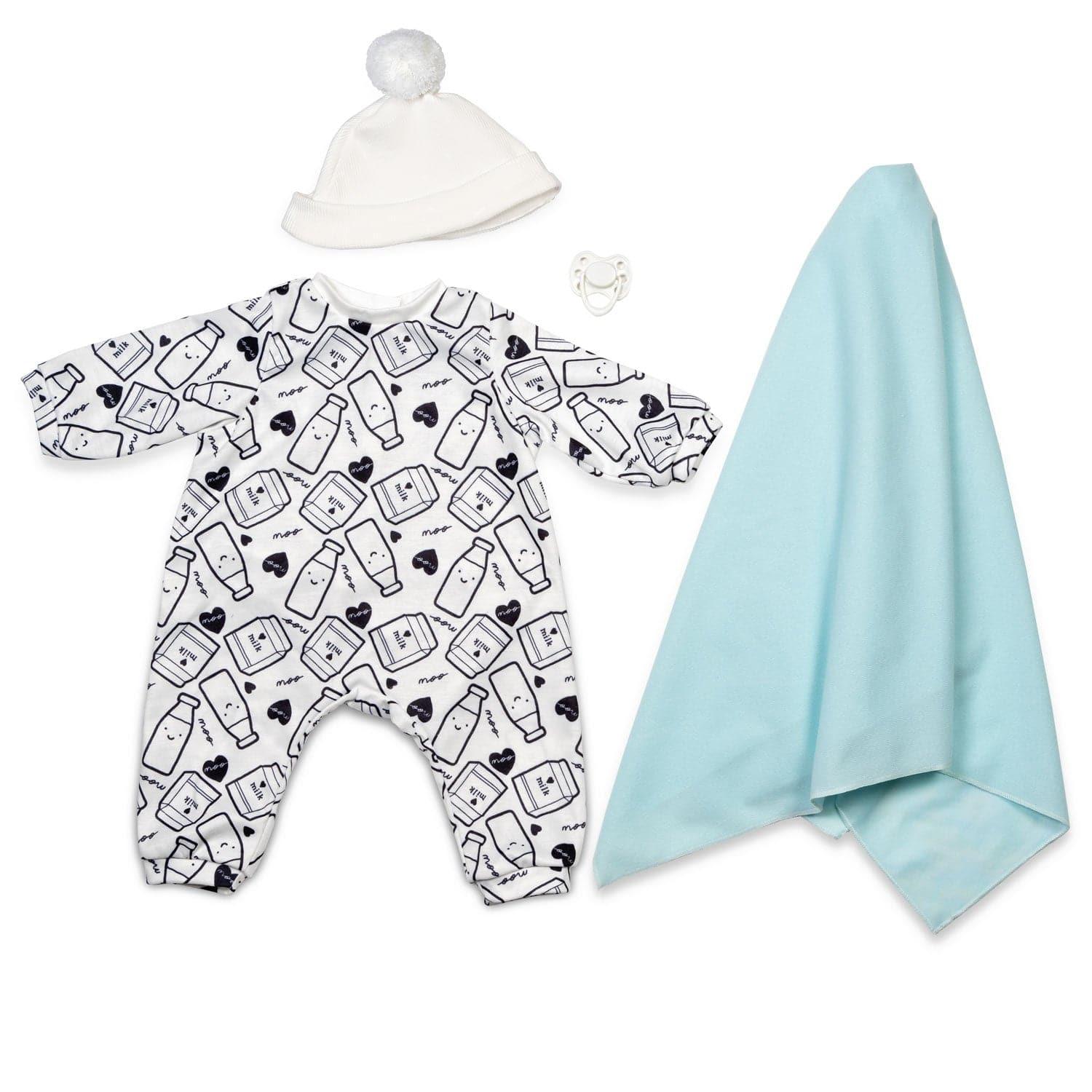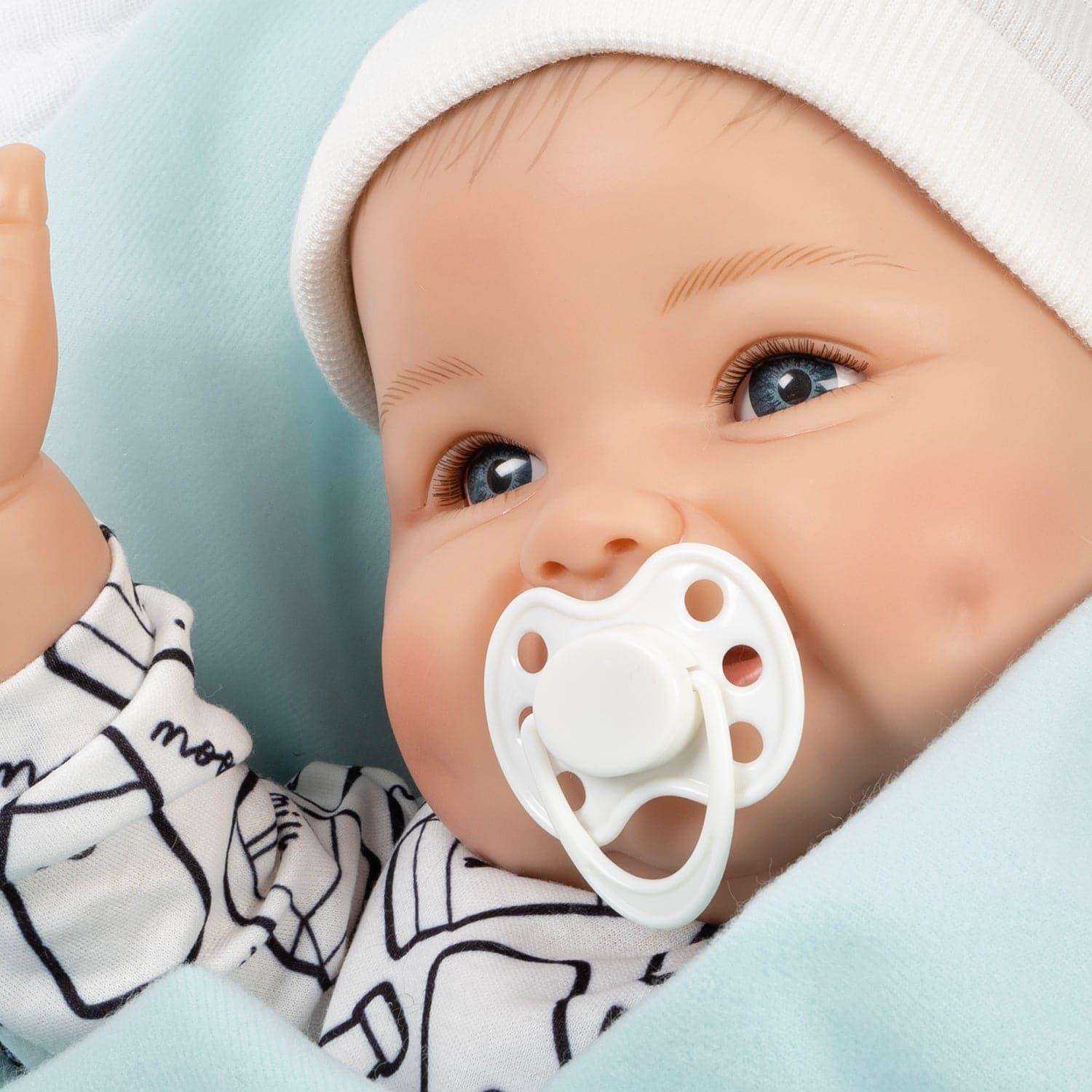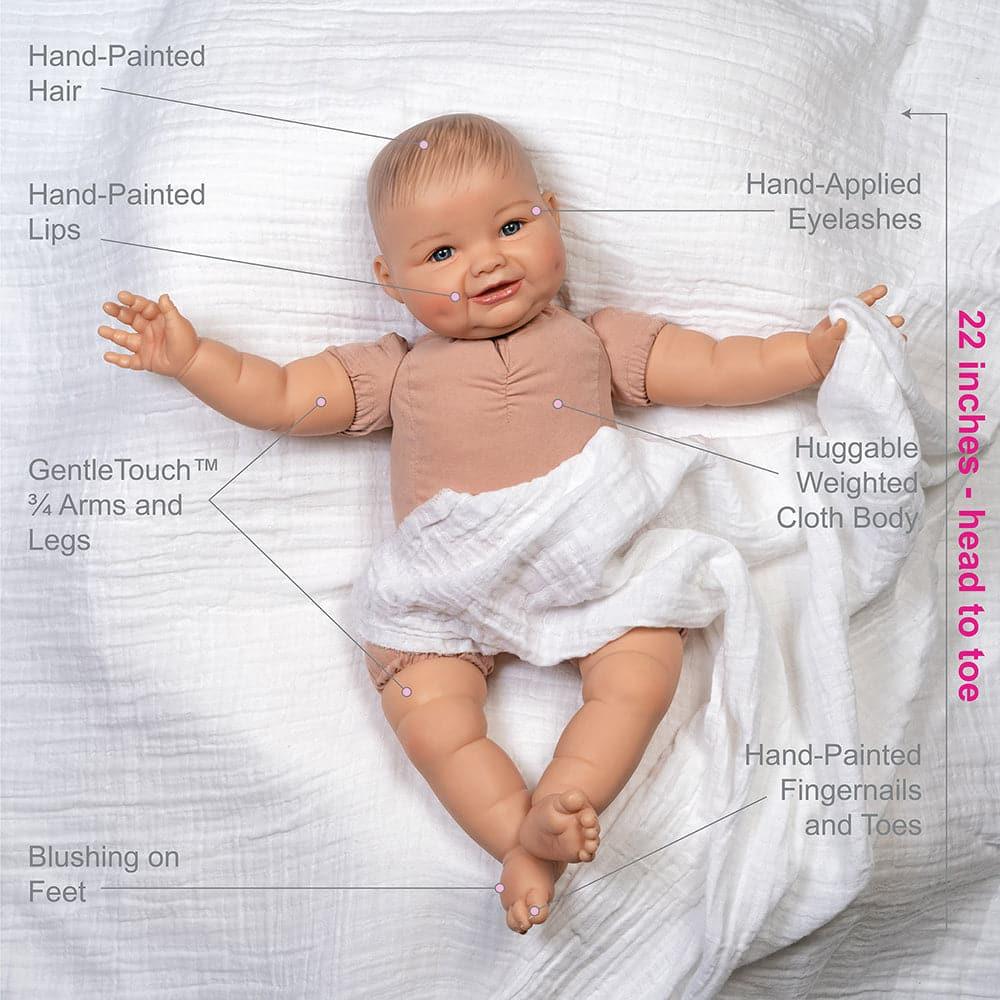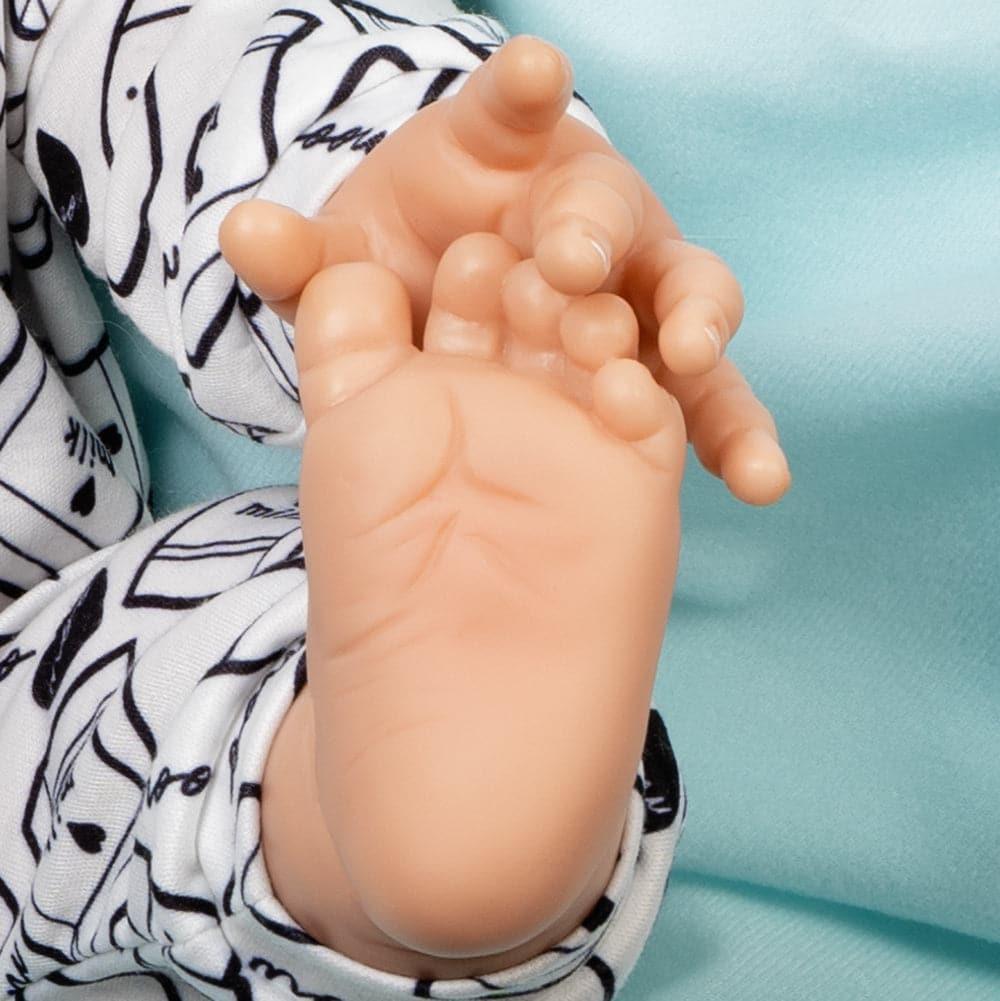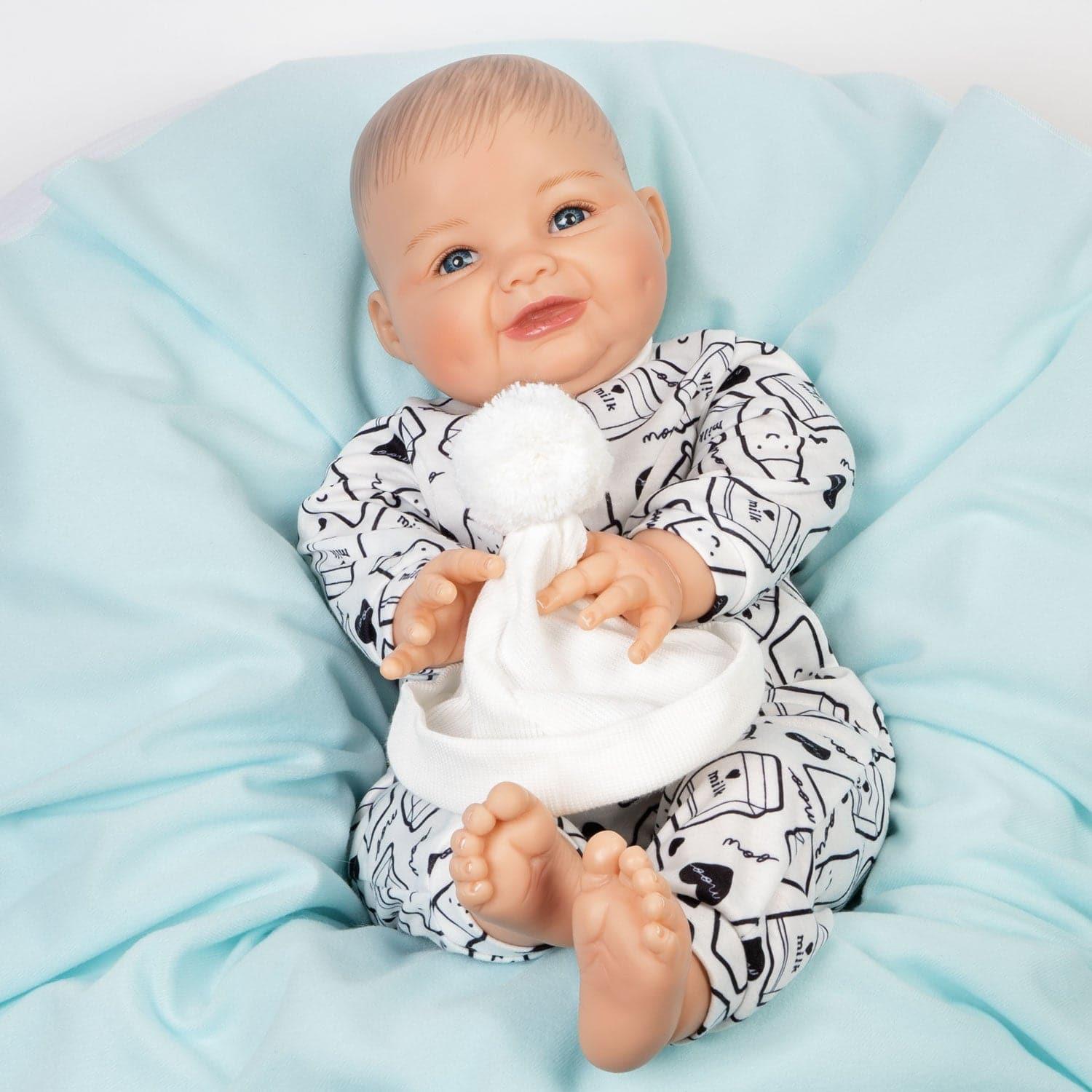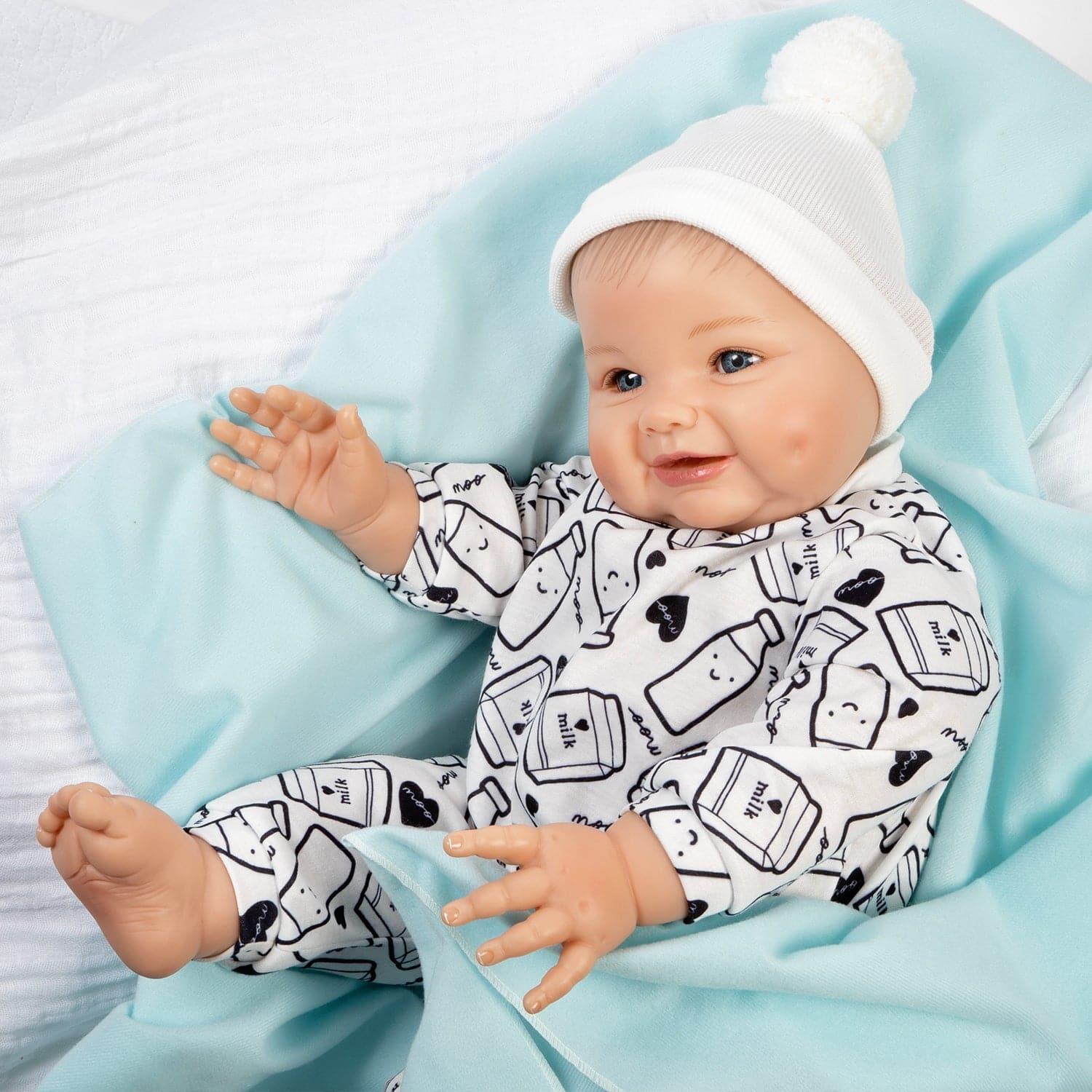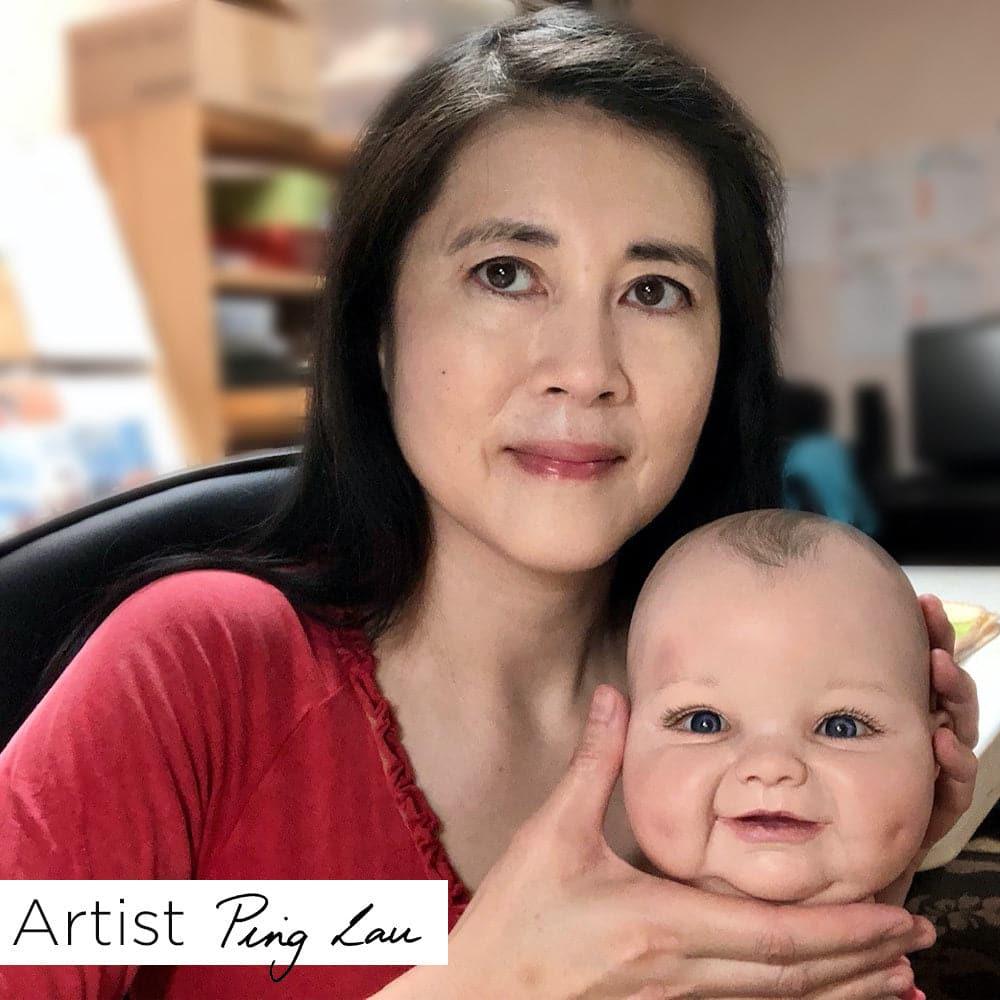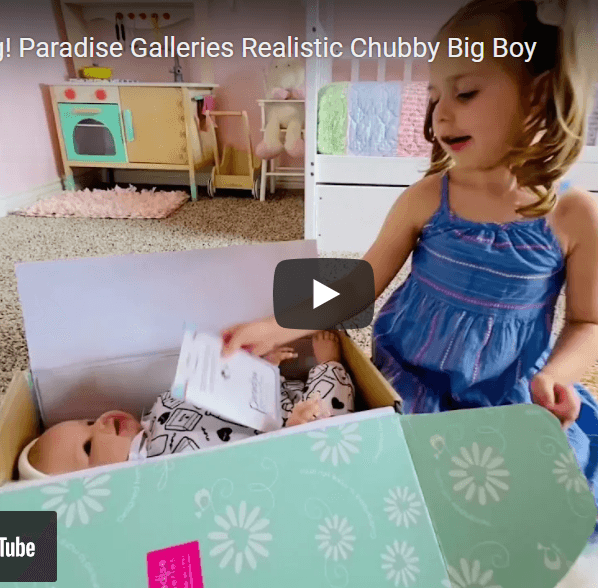 "/>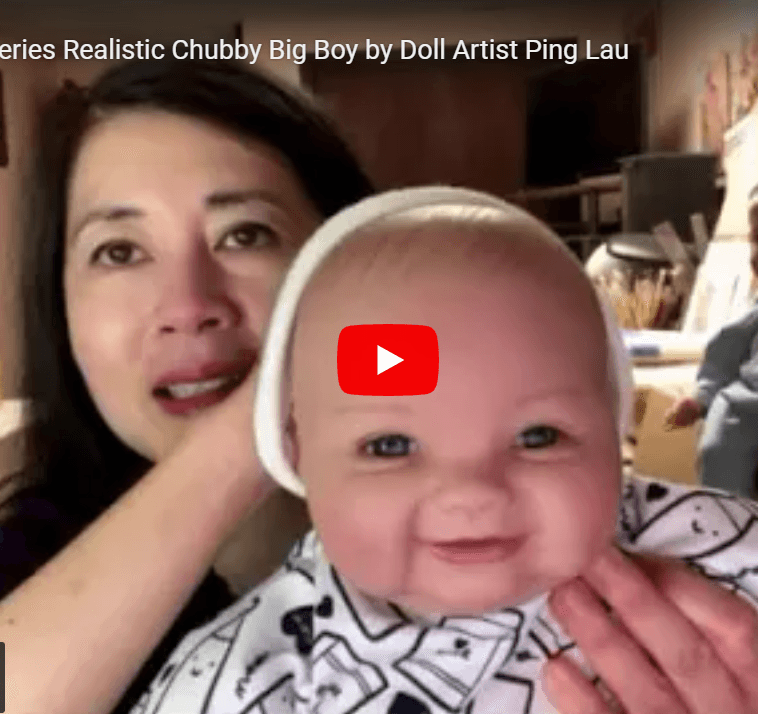 "/>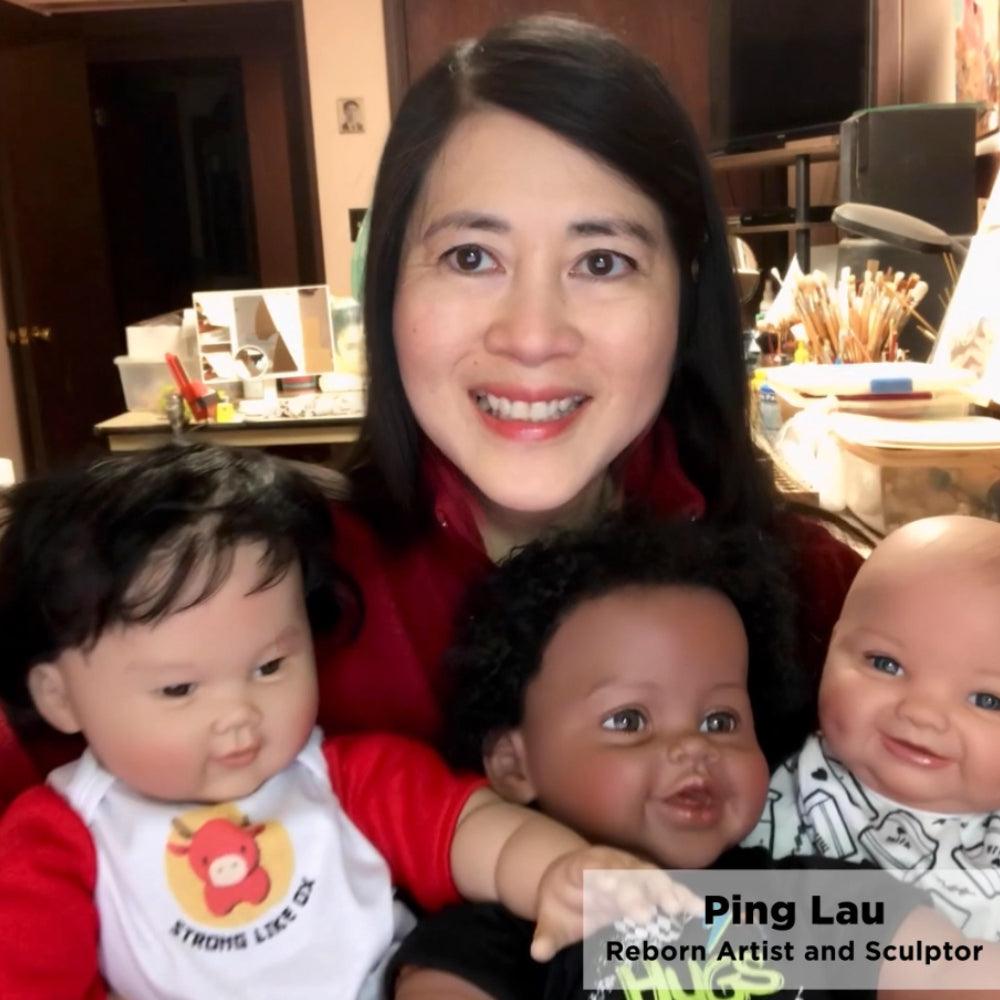 "/>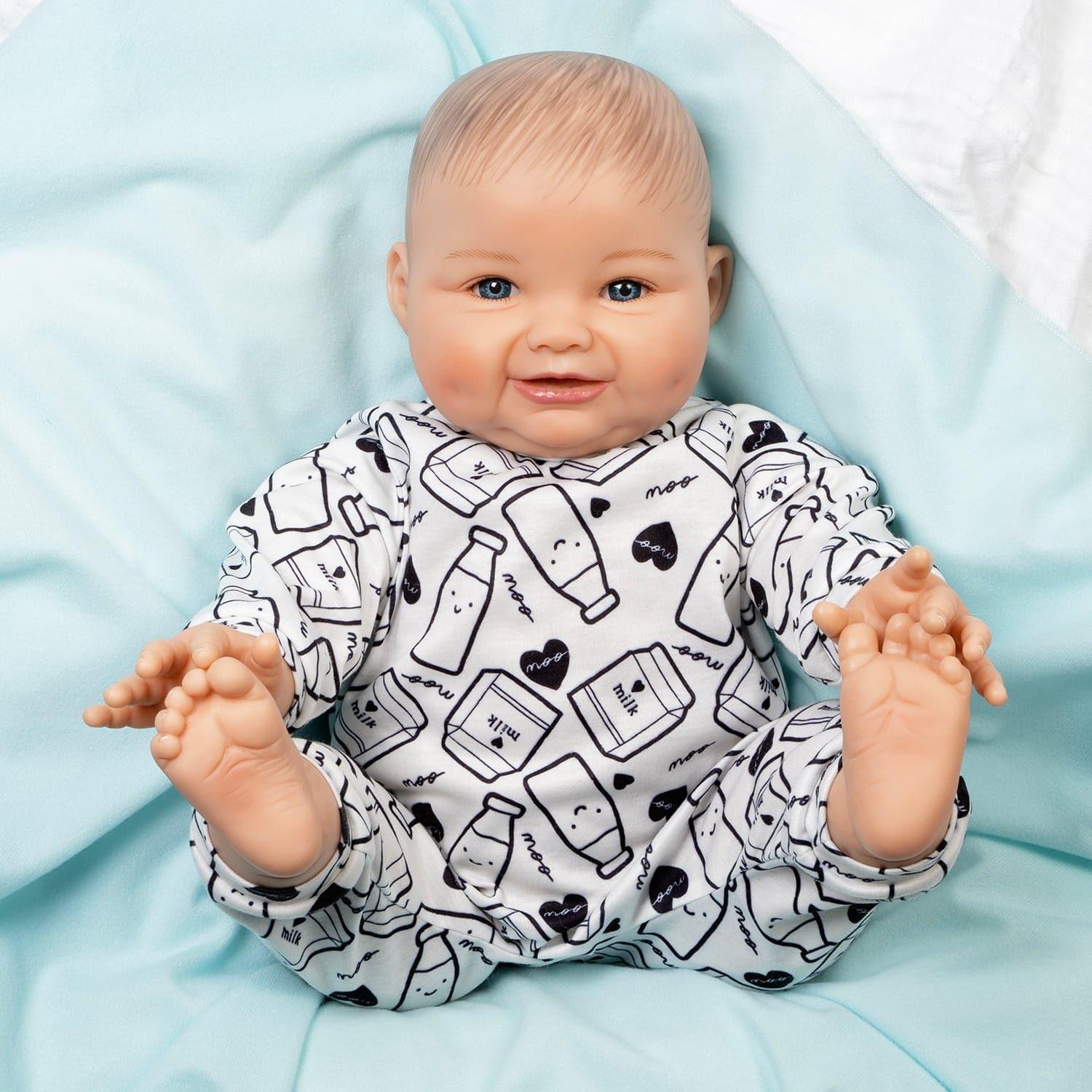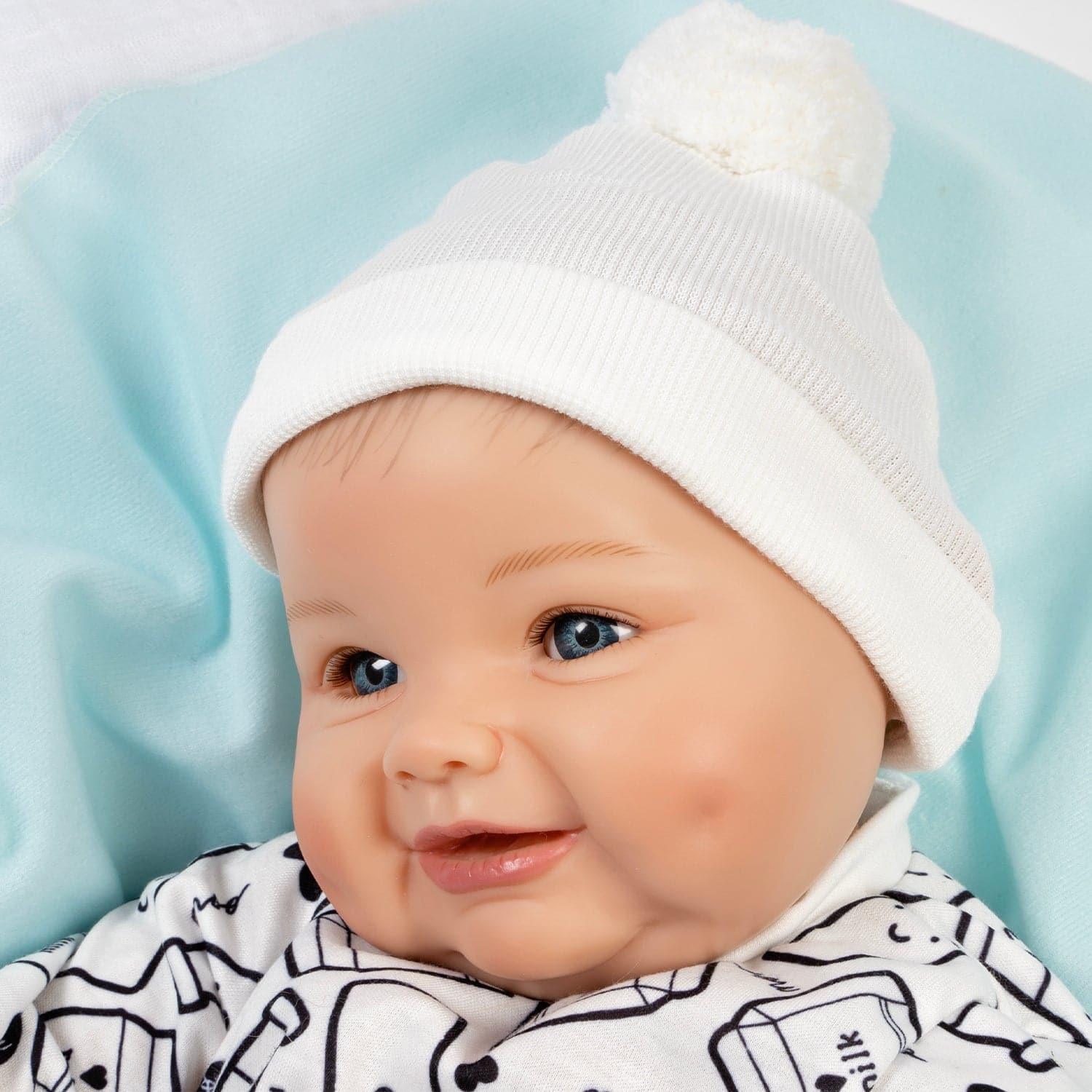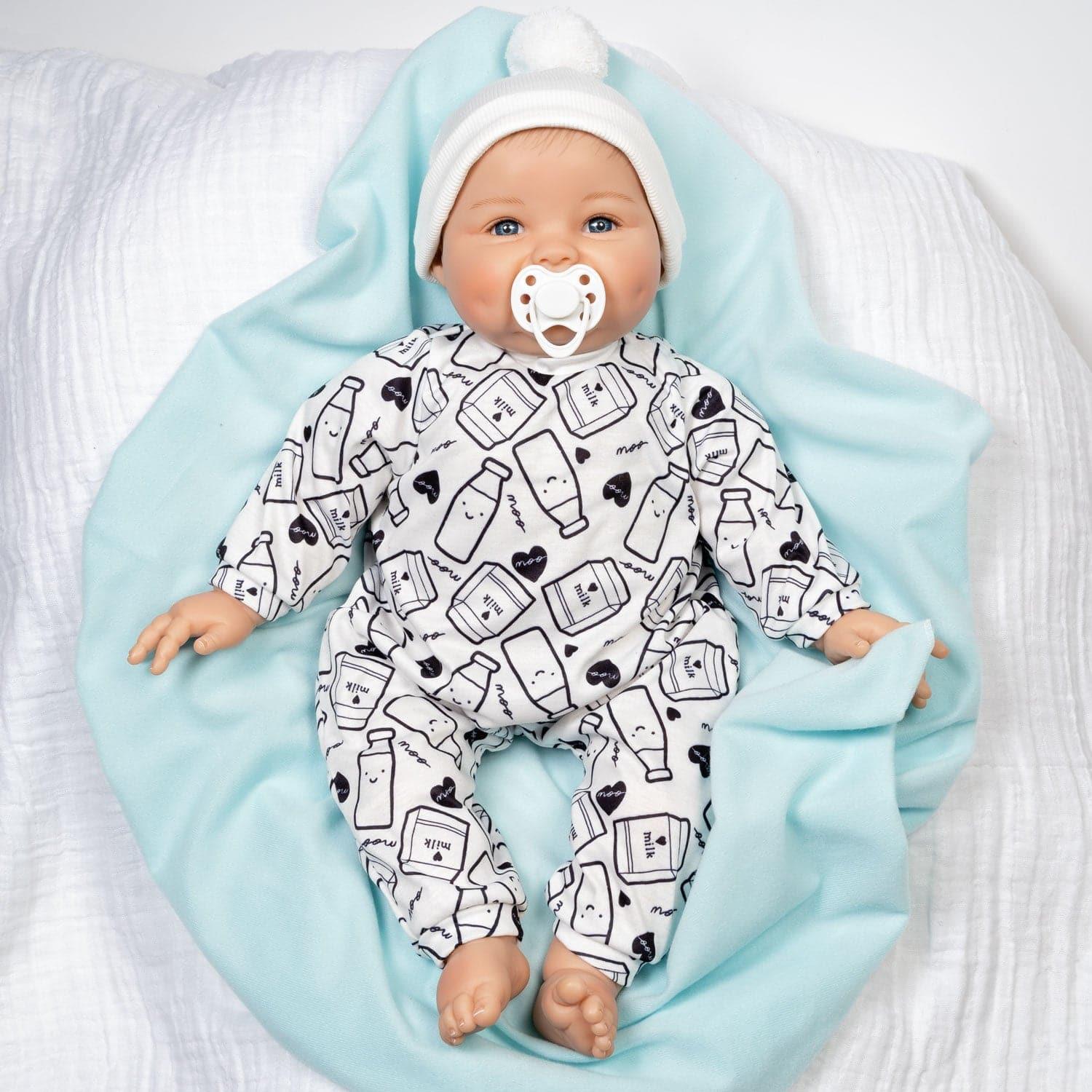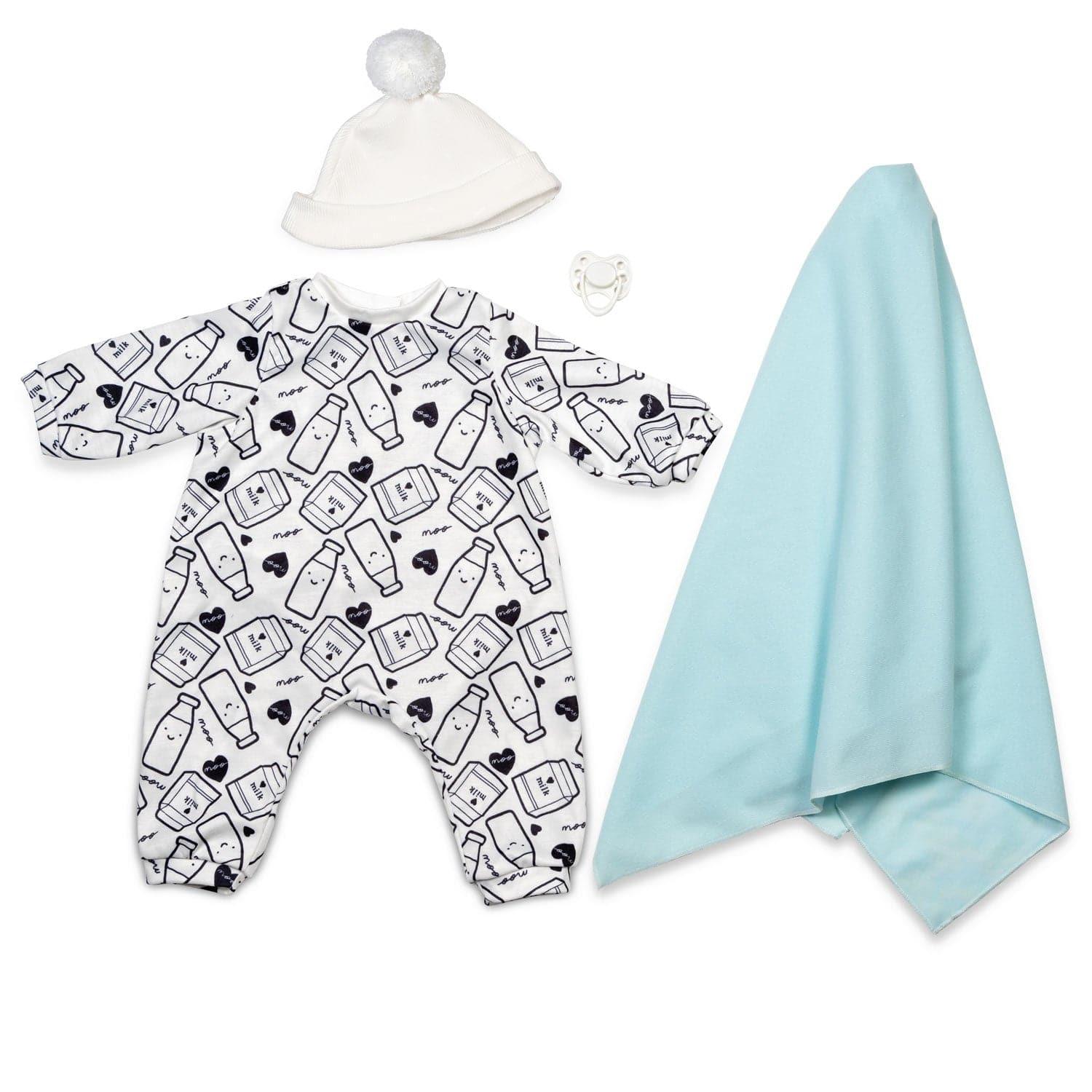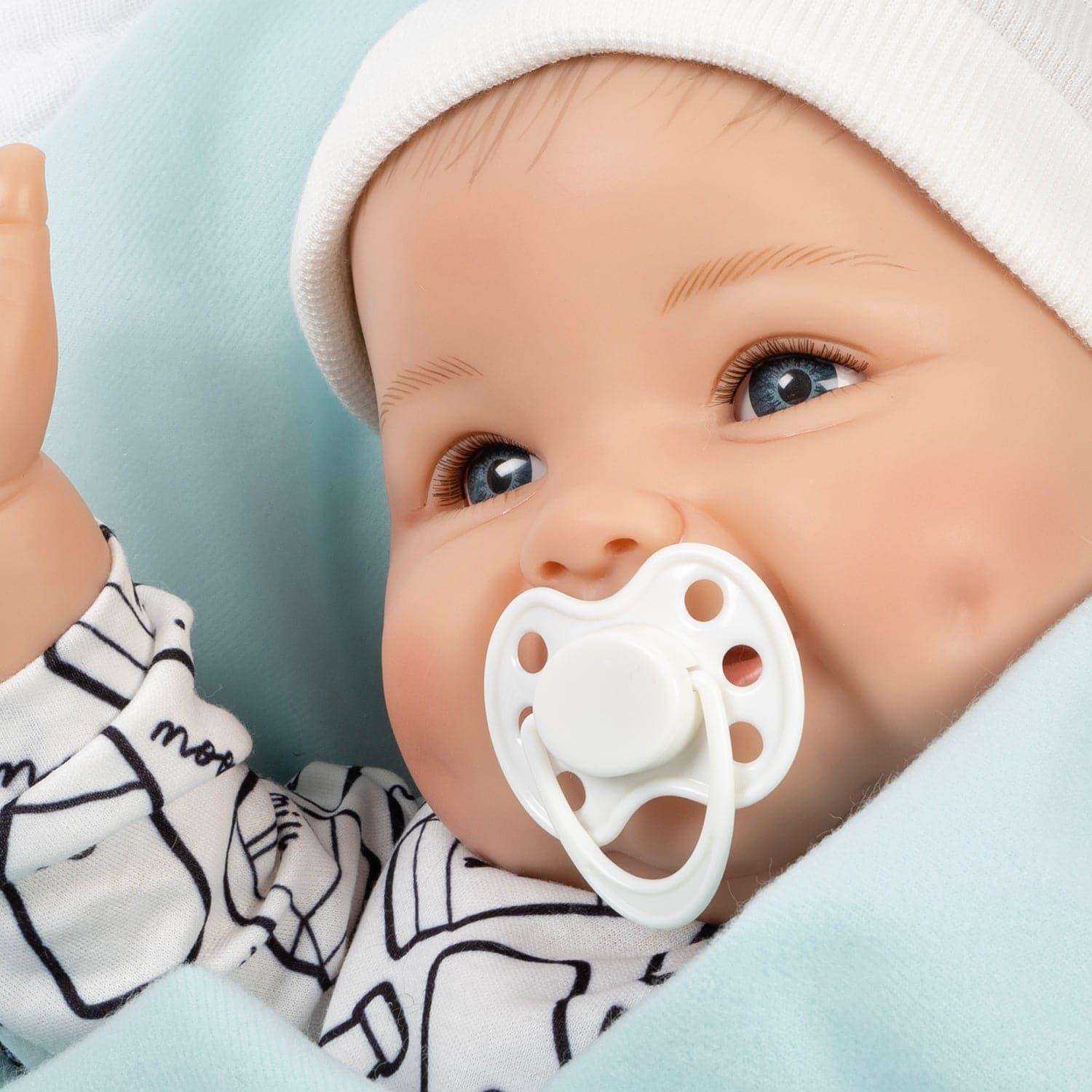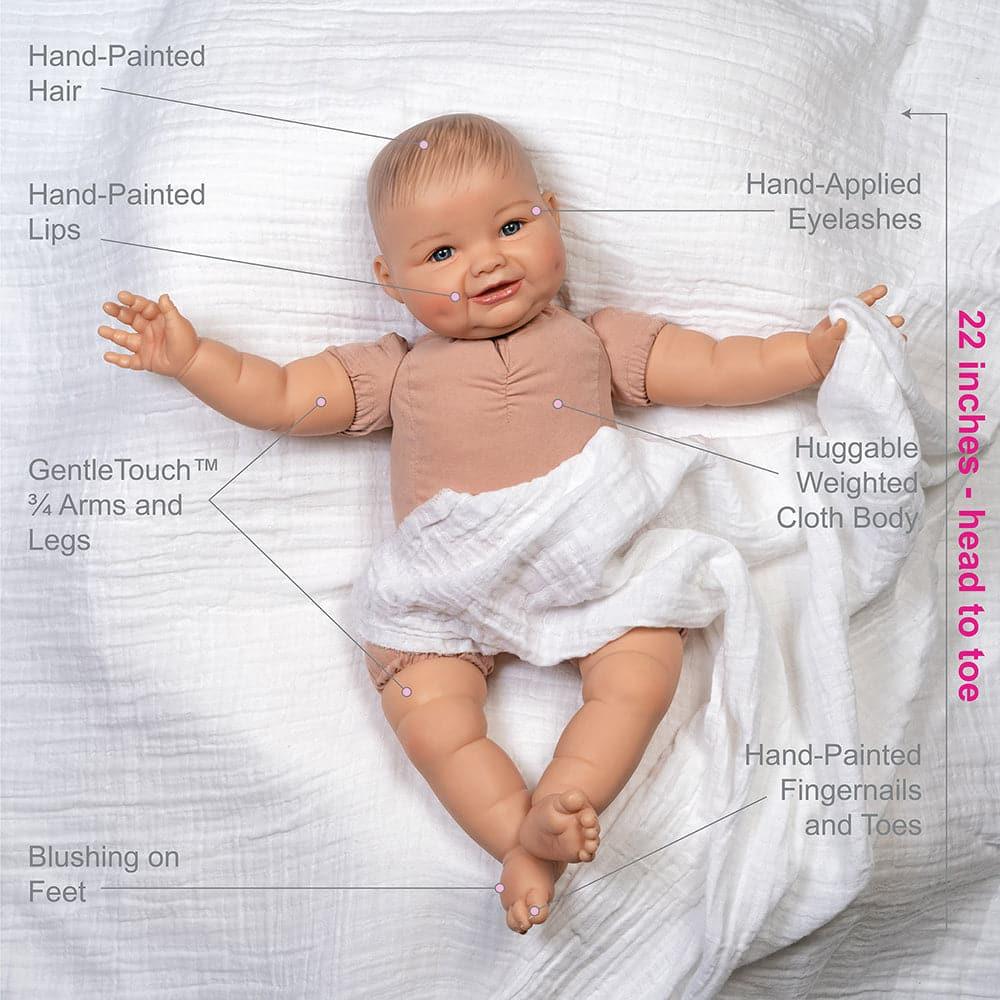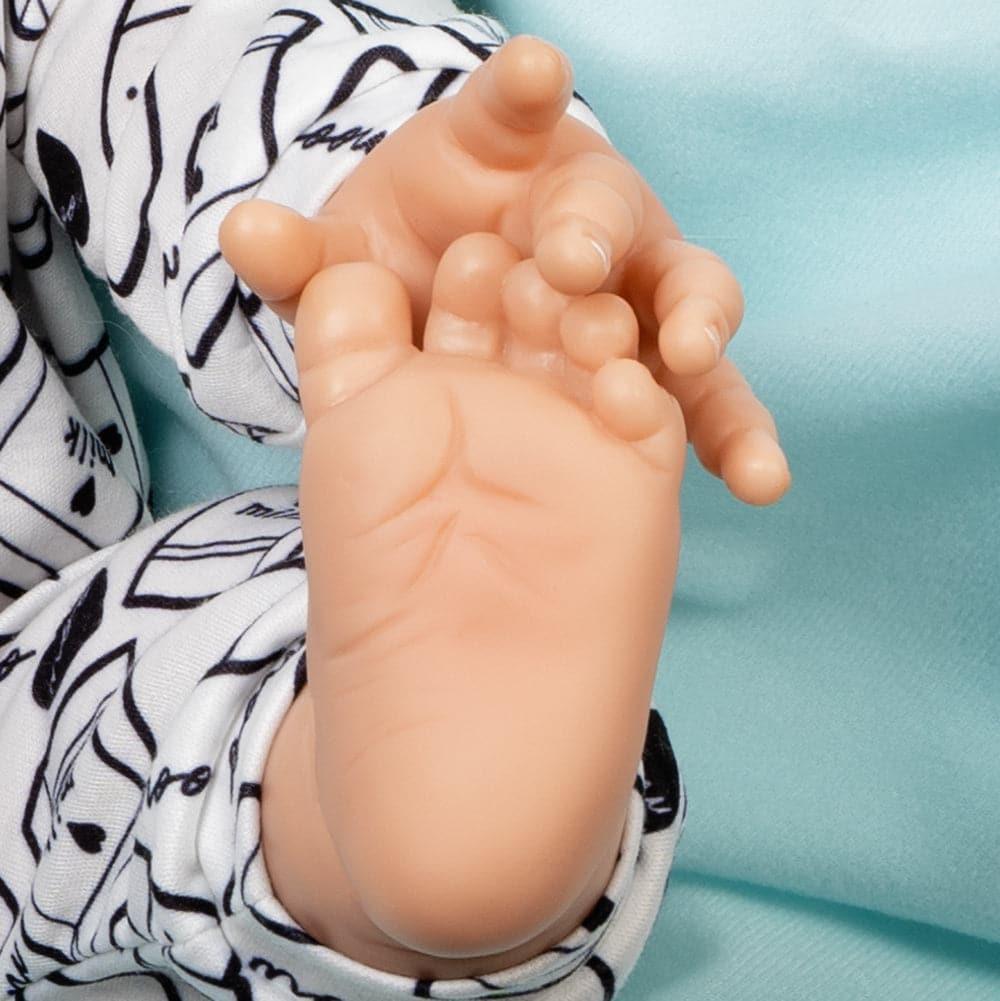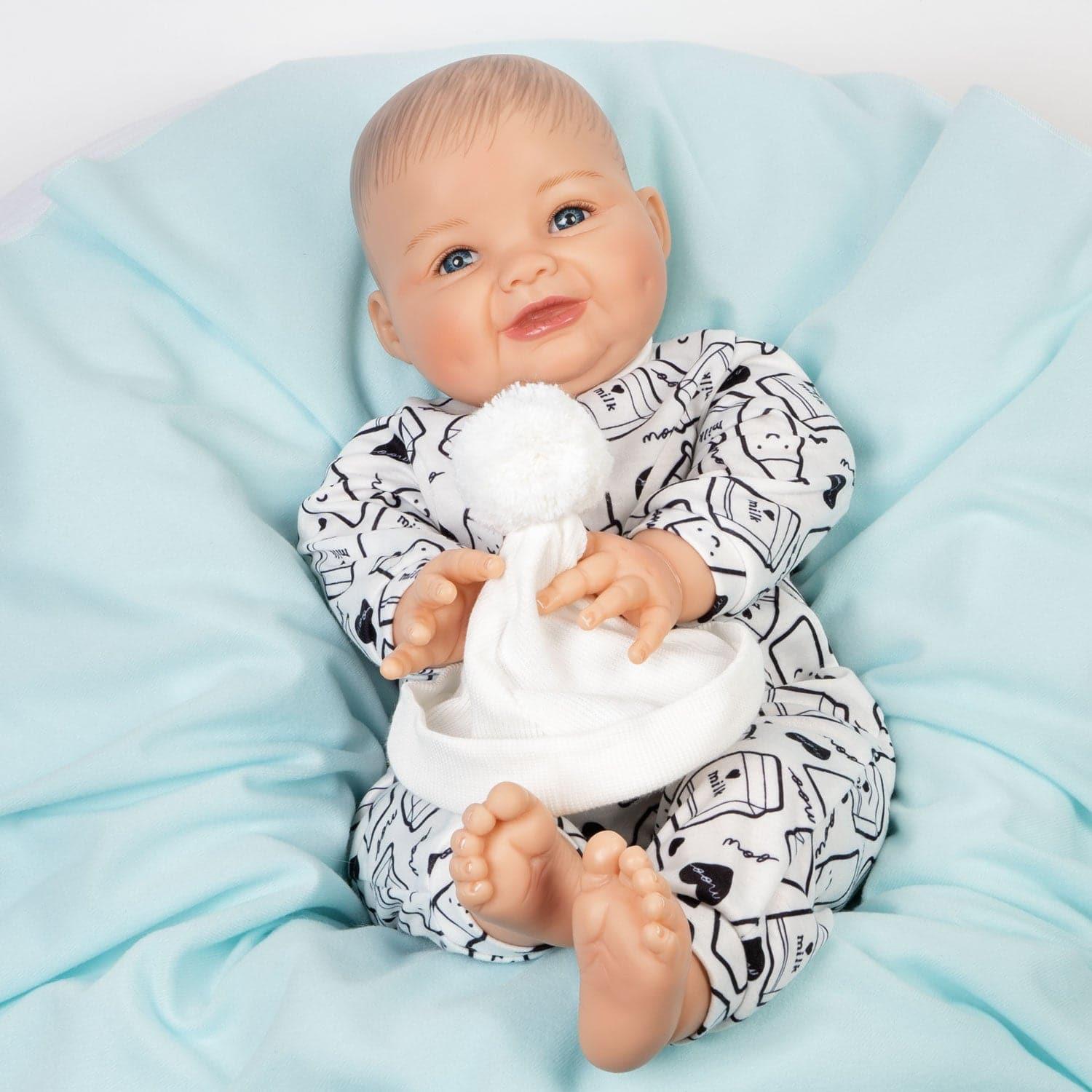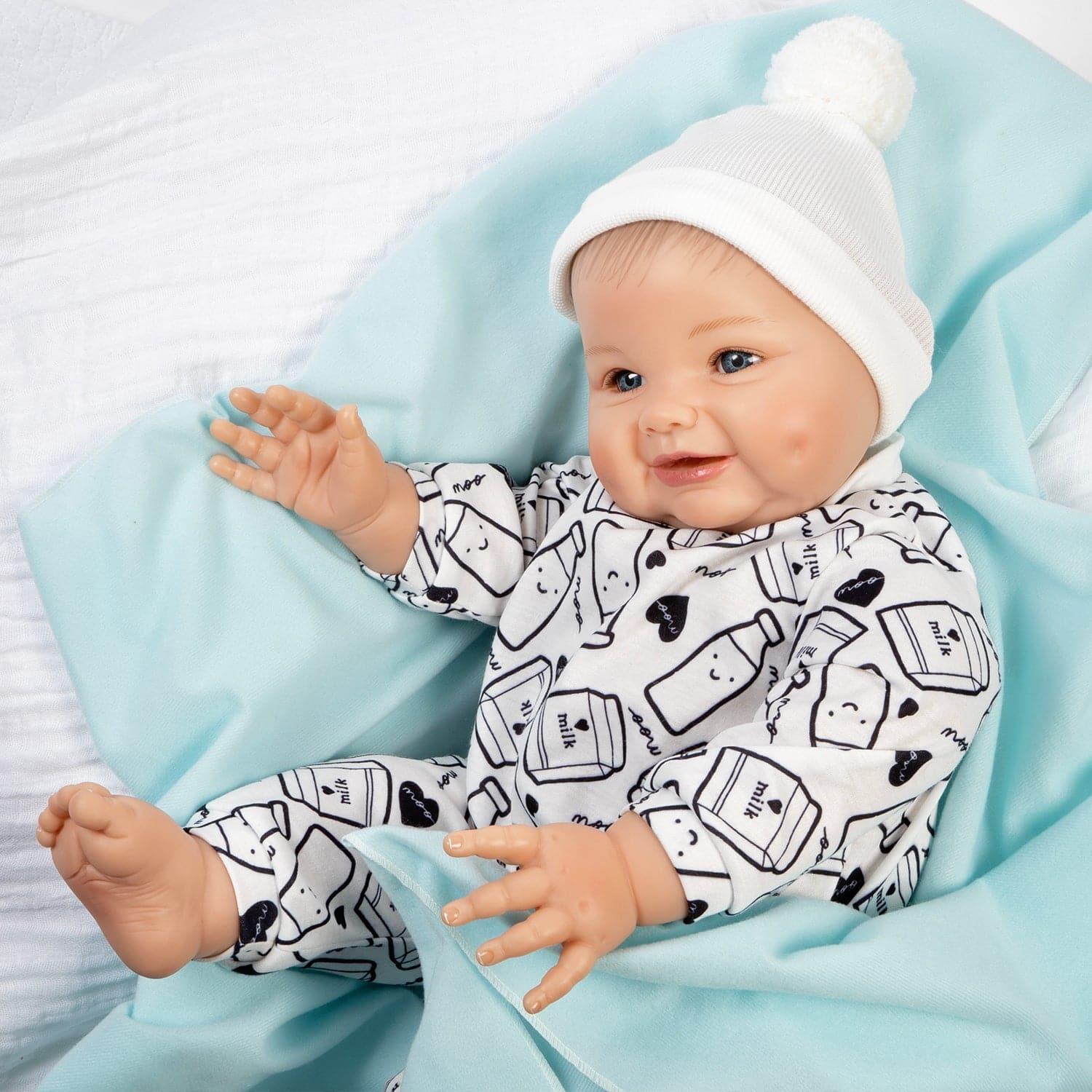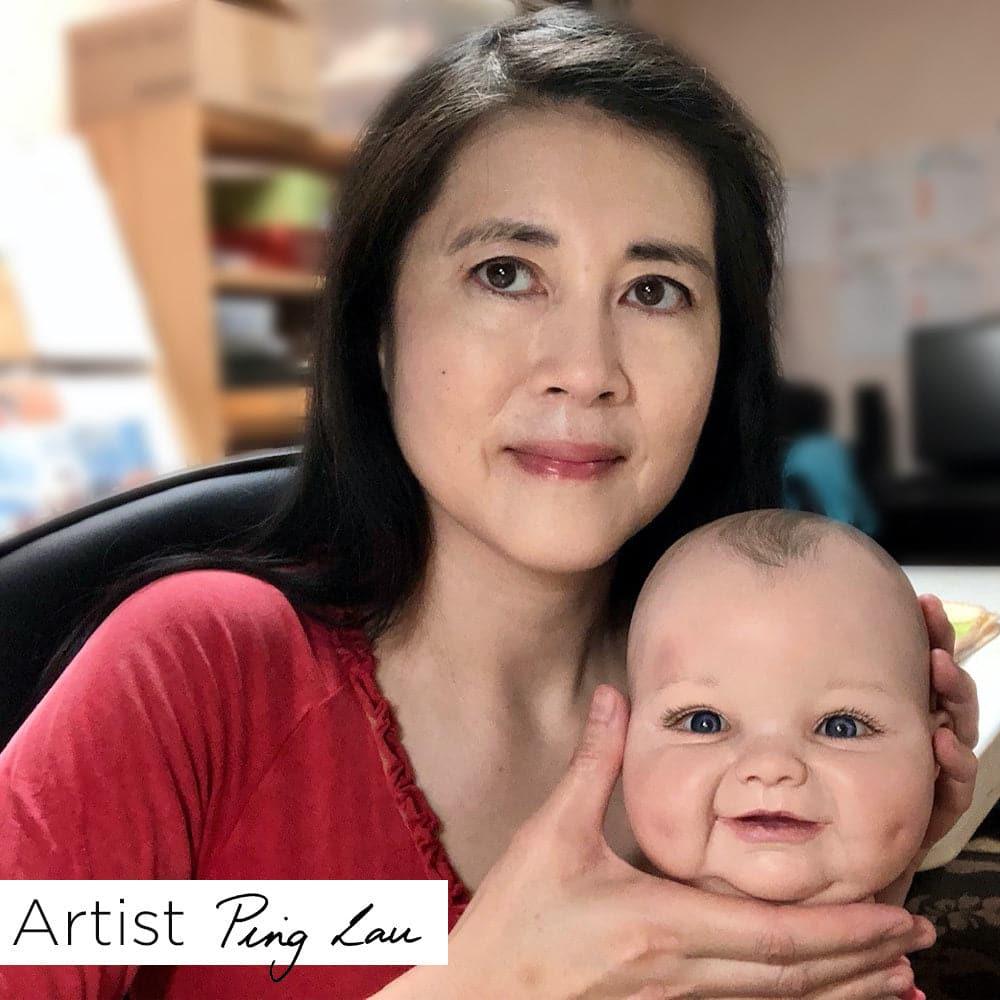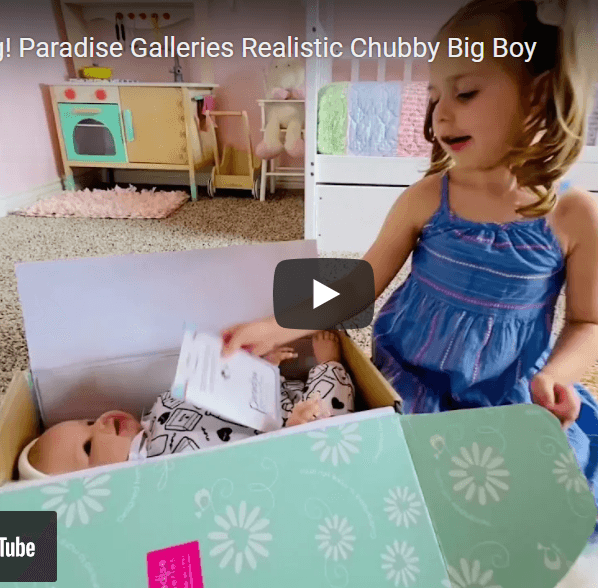 " width="100" height="100" loading="eager"/>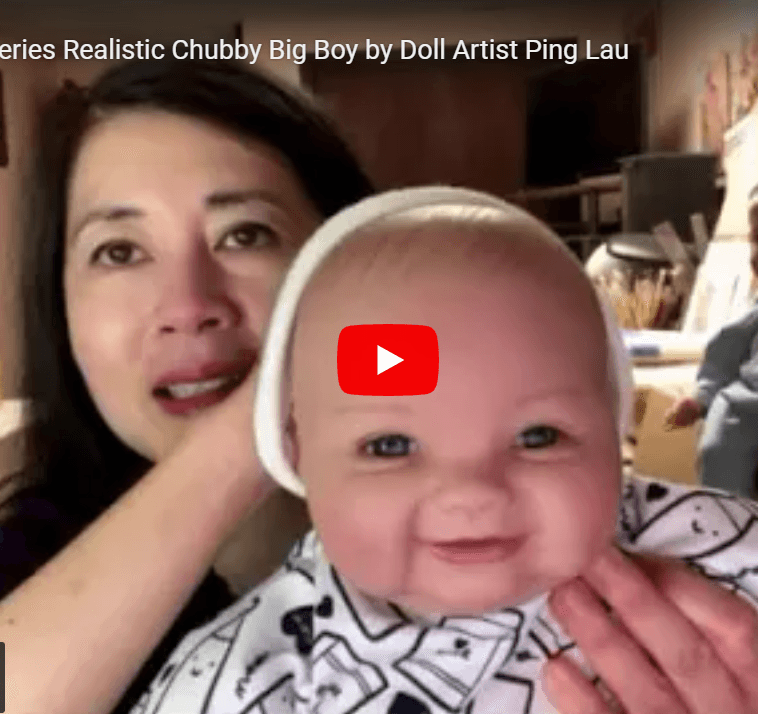 " width="100" height="100" loading="eager"/>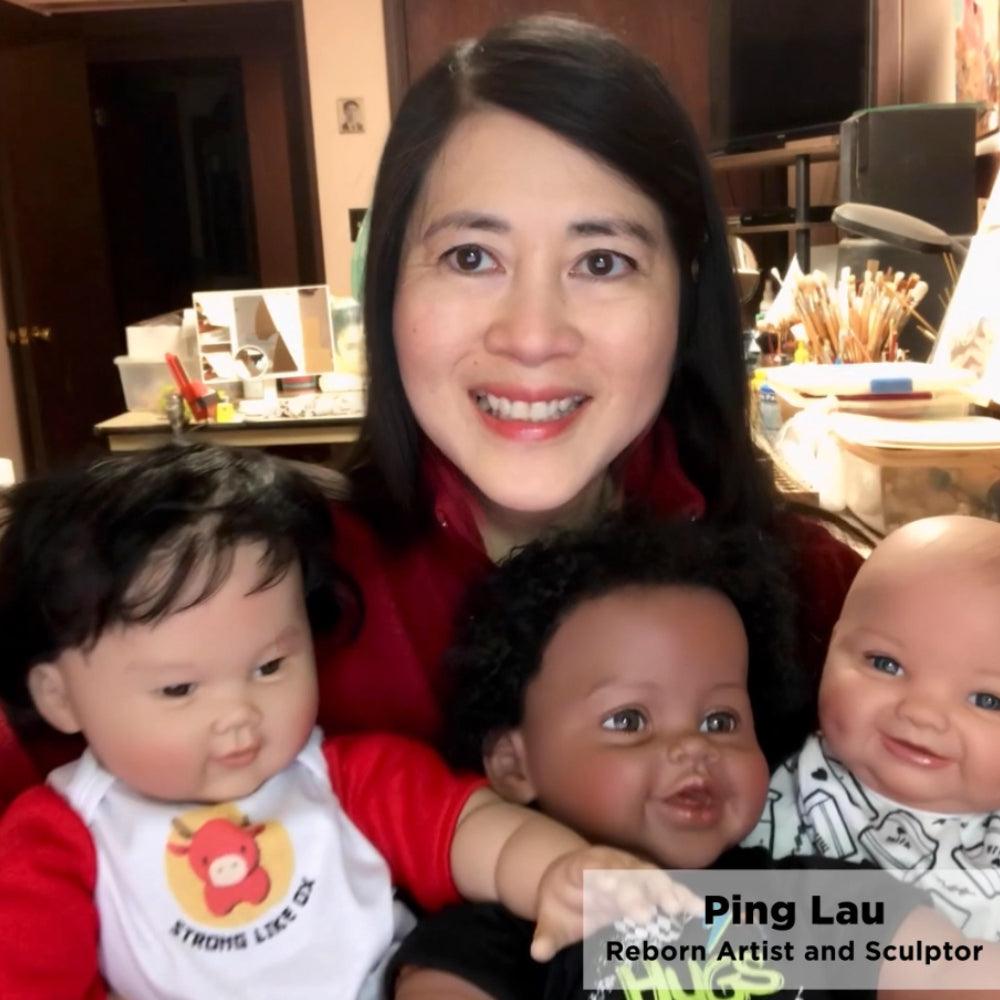 " width="100" height="100" loading="eager"/>
Big Boy
Say hello to the biggest LOVE, our chunky Big Boy. Showing off his chubby thighs and dimples, this baby is a mouthful of sweetness with a whole lot of love.
Make Moments Truly Special With Our Reborn Doll Accessories!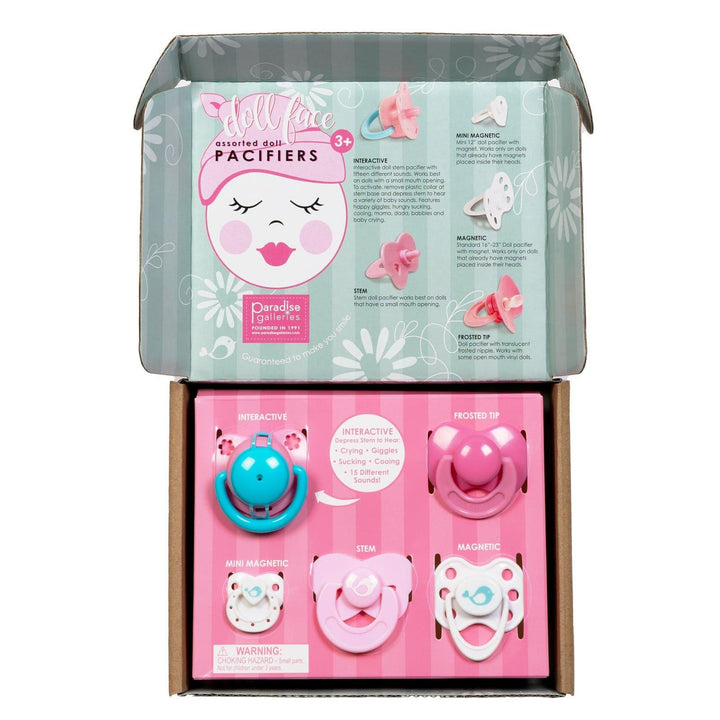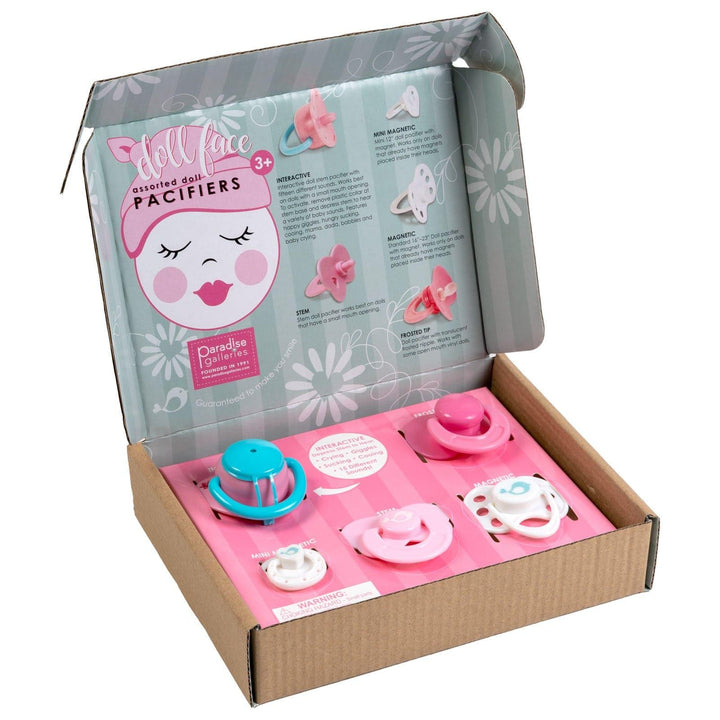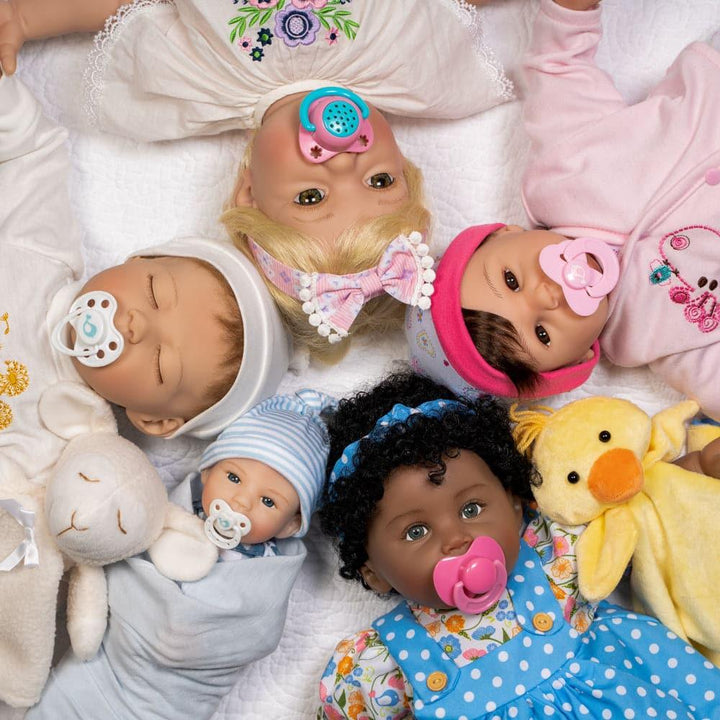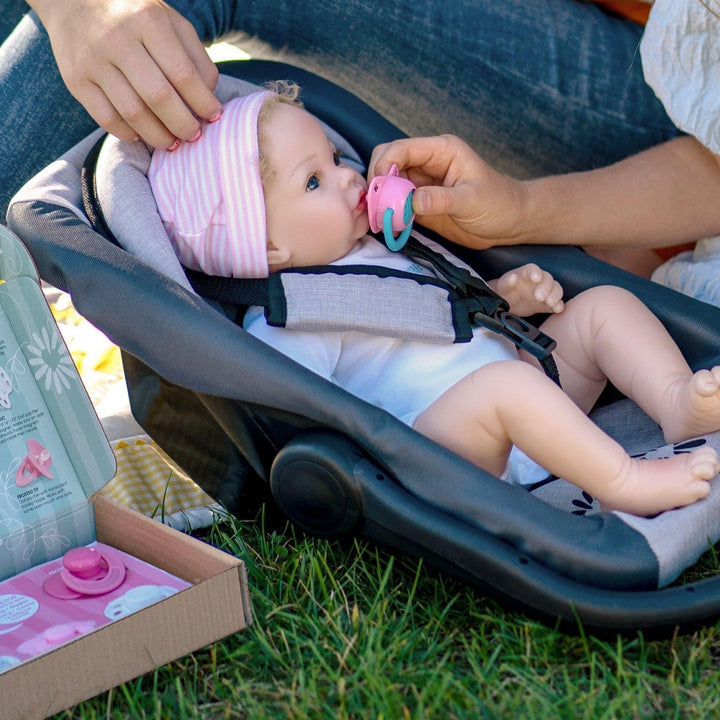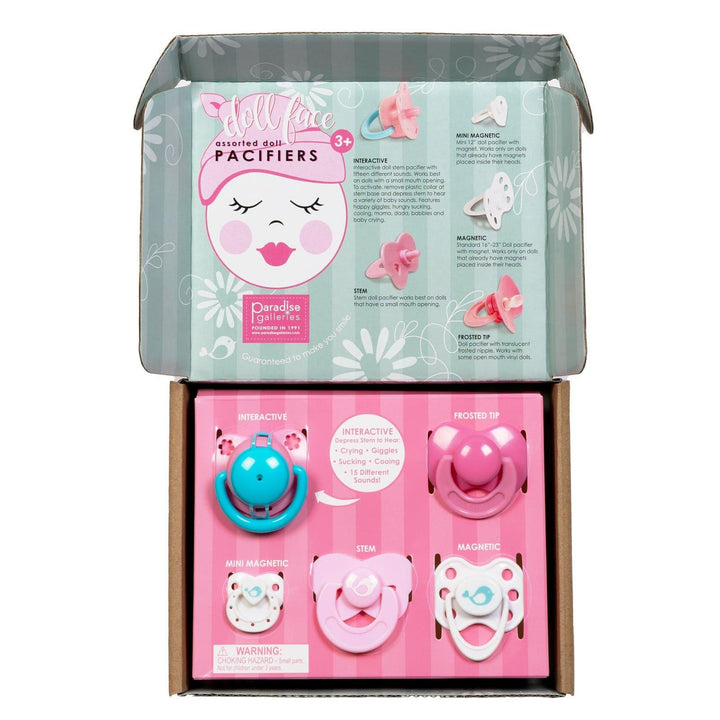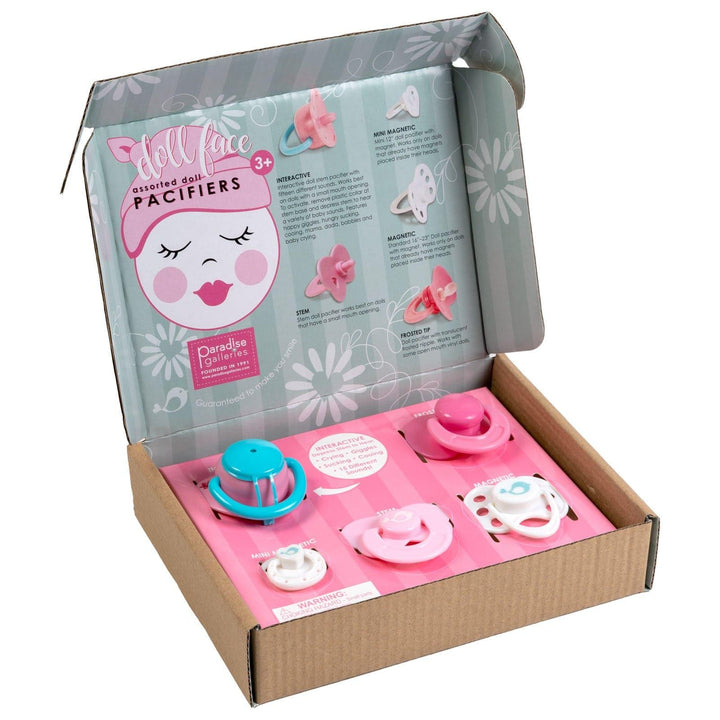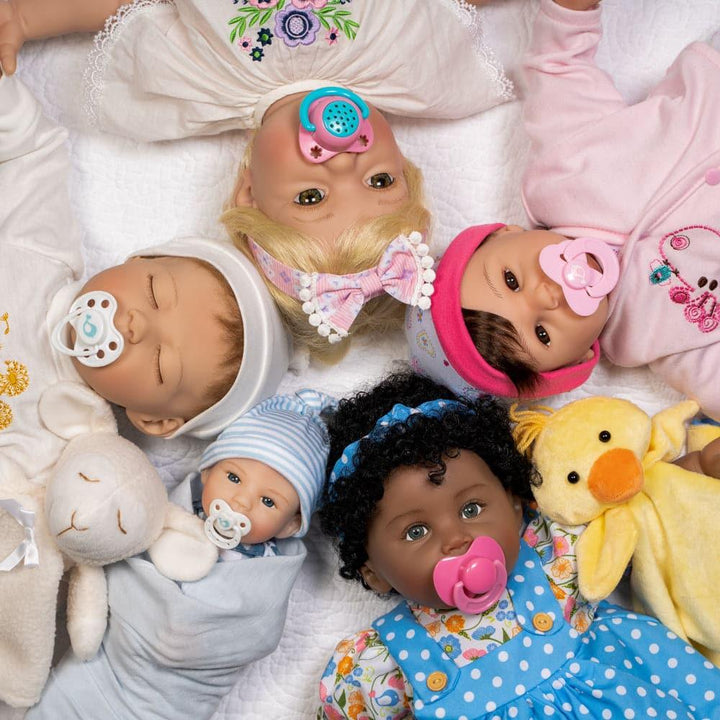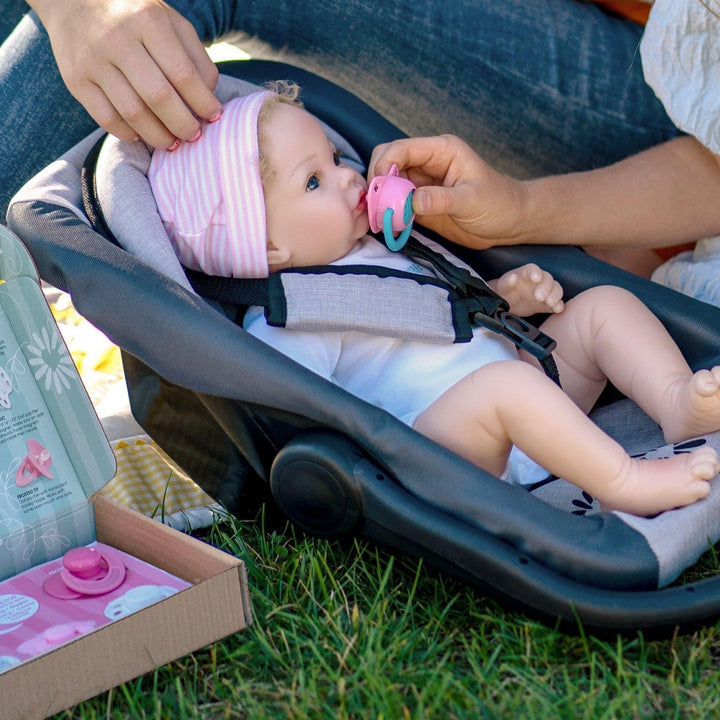 Doll Face Pacifier Gift Set
🎁 5-piece doll pacifier set

Designed from the heart and packed with tender loving care, this pacifier set will help you foster a special, intimate bond with your reborn babies.💗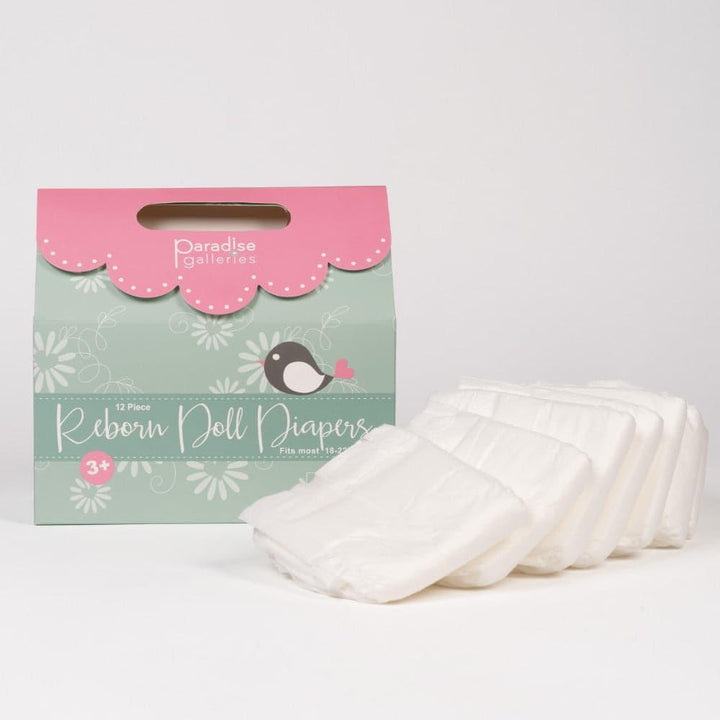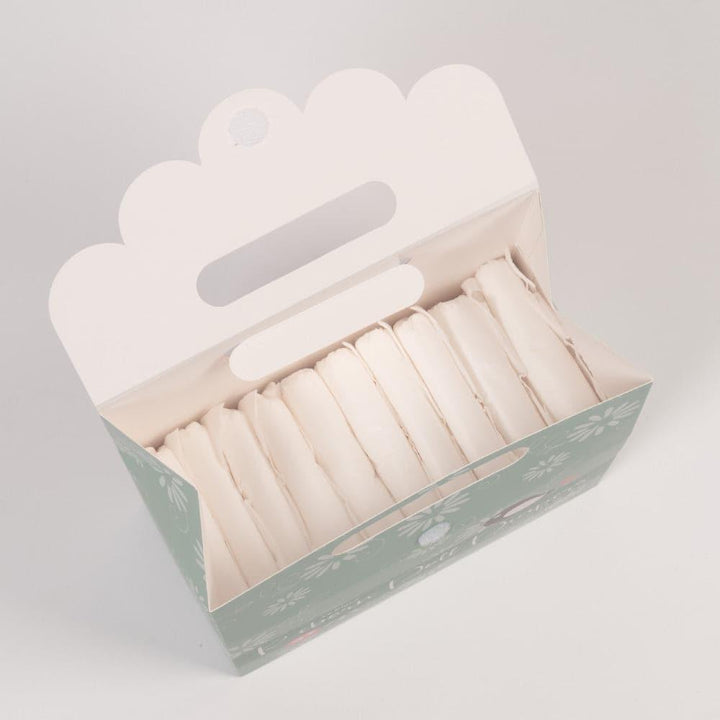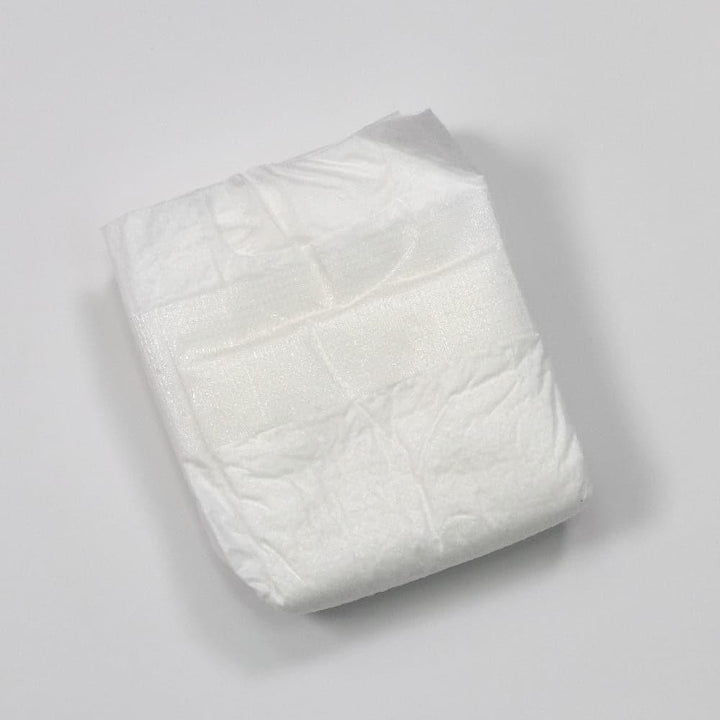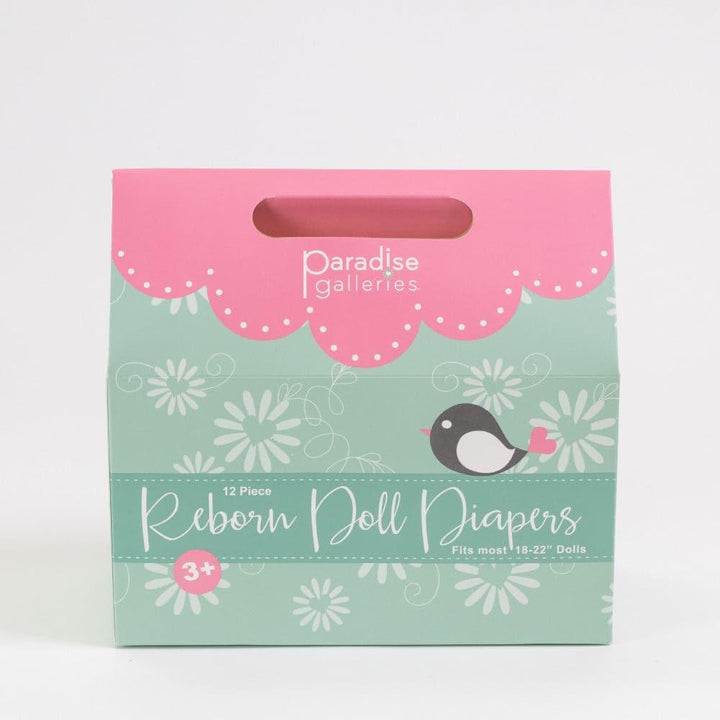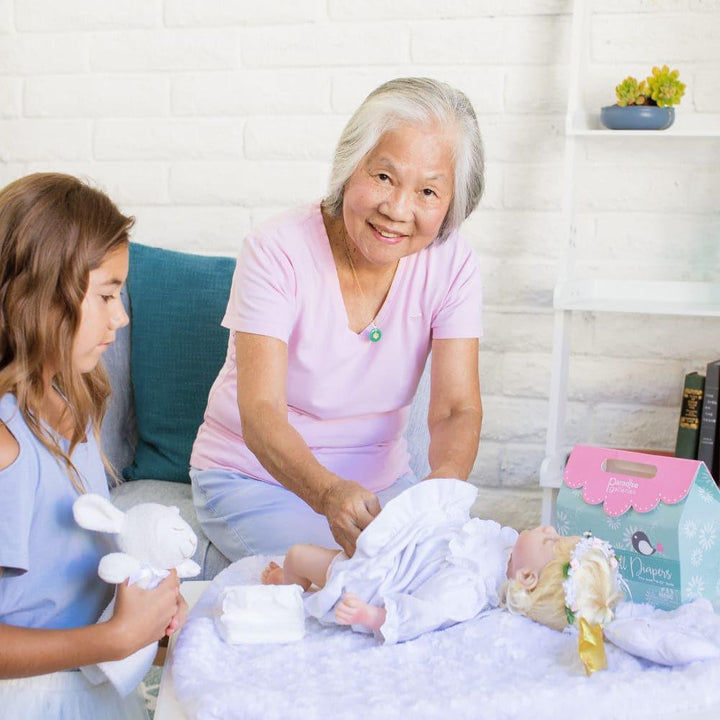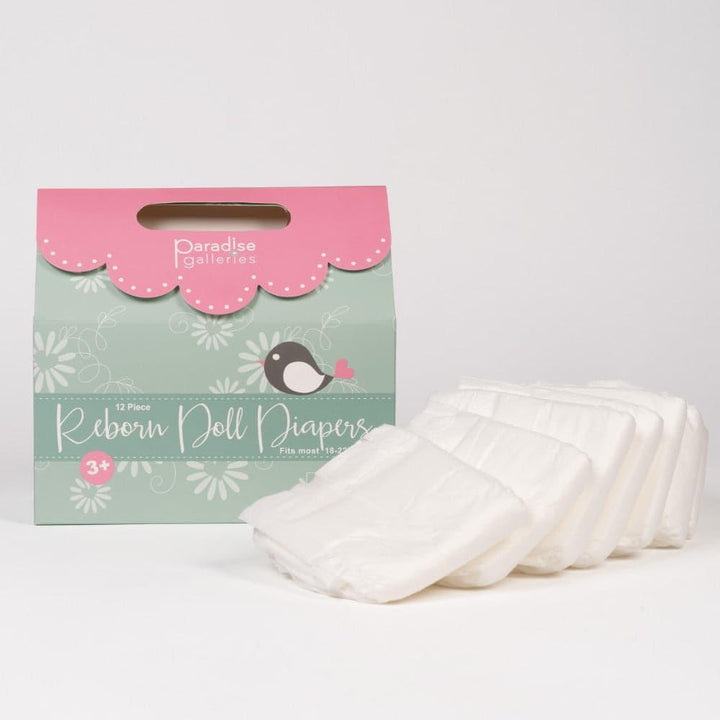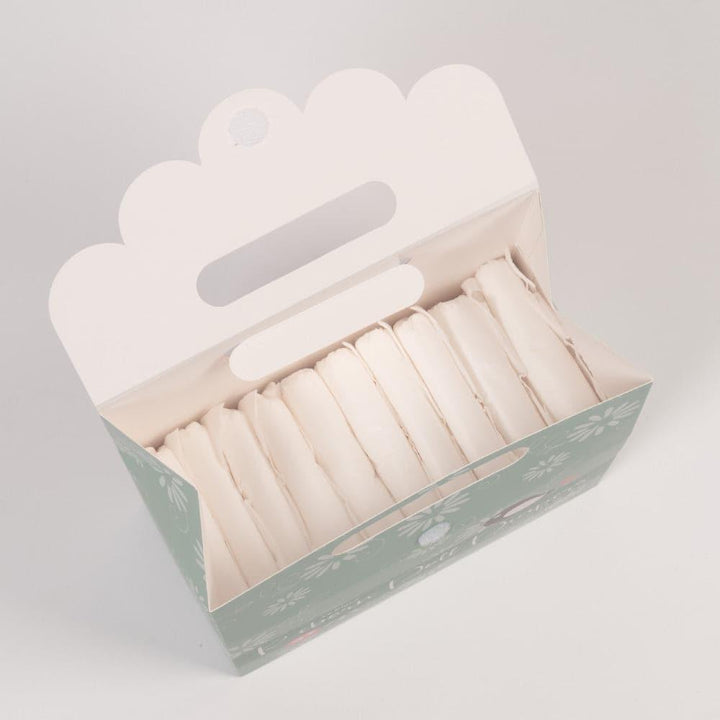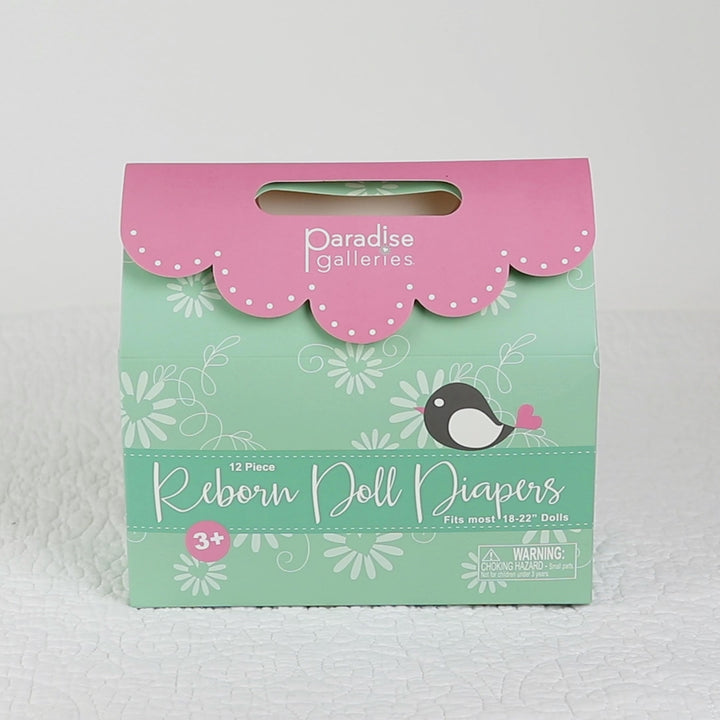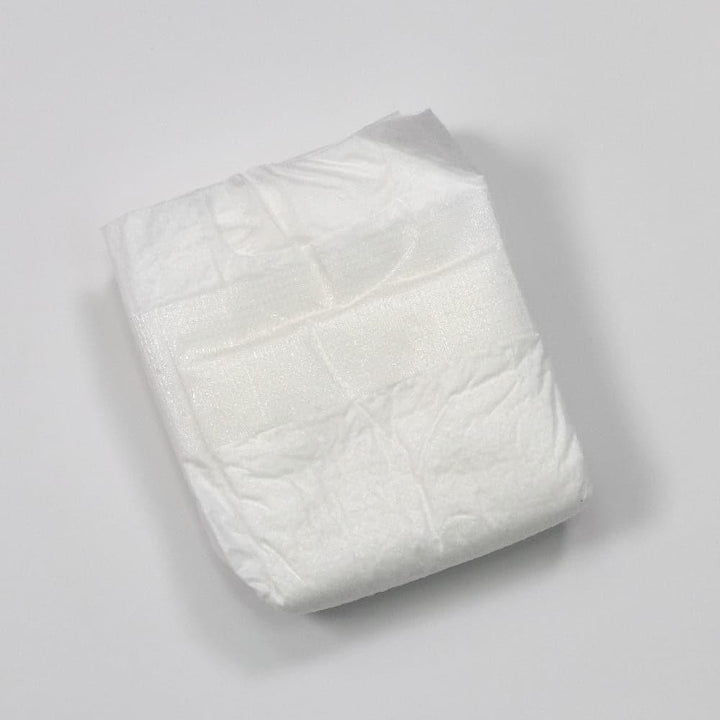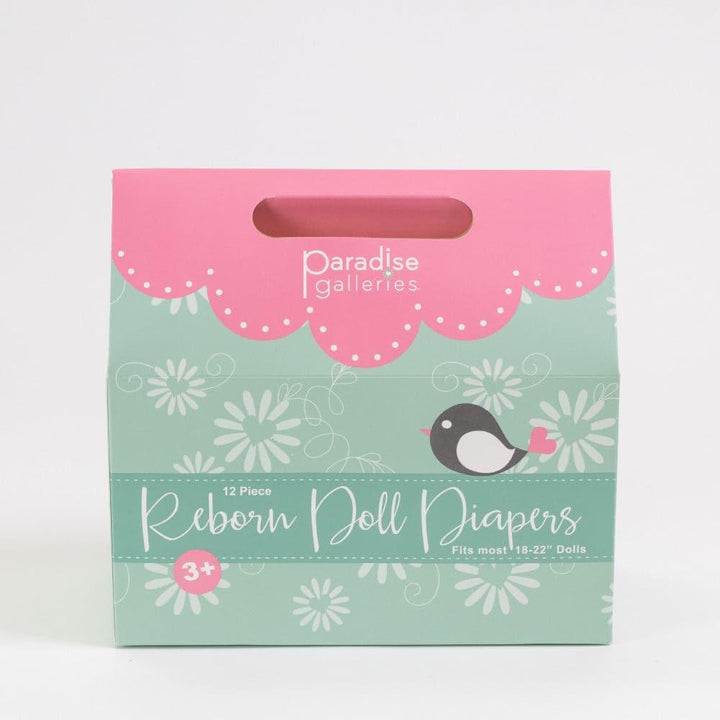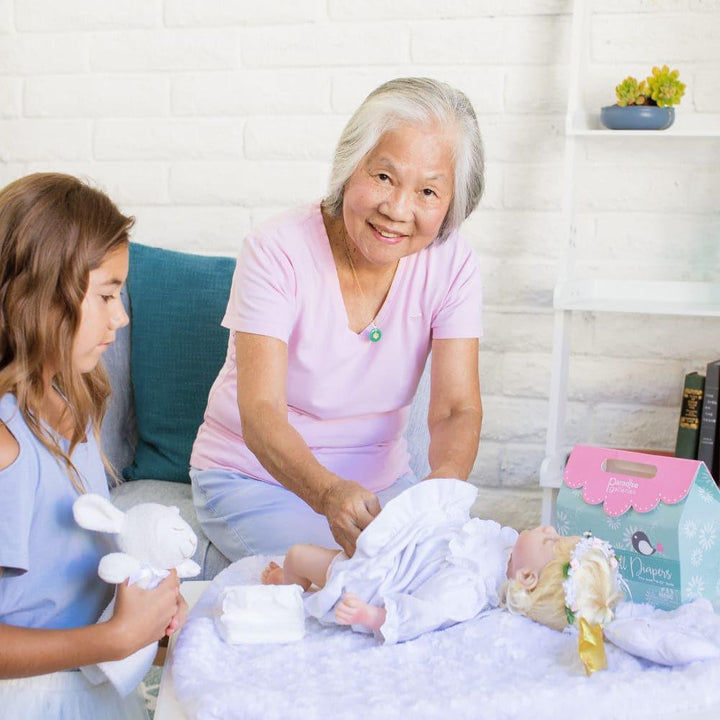 Reborn Doll Diapers
🎁 A pack of 12

A must-have accessory for baby's nursery! Your kid will enjoy the experience of tending to their baby doll with every diaper change. 💗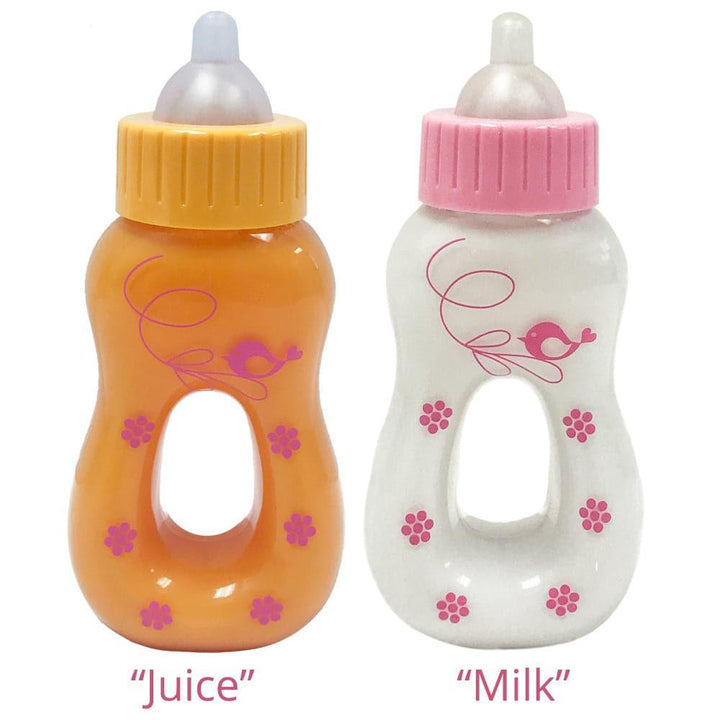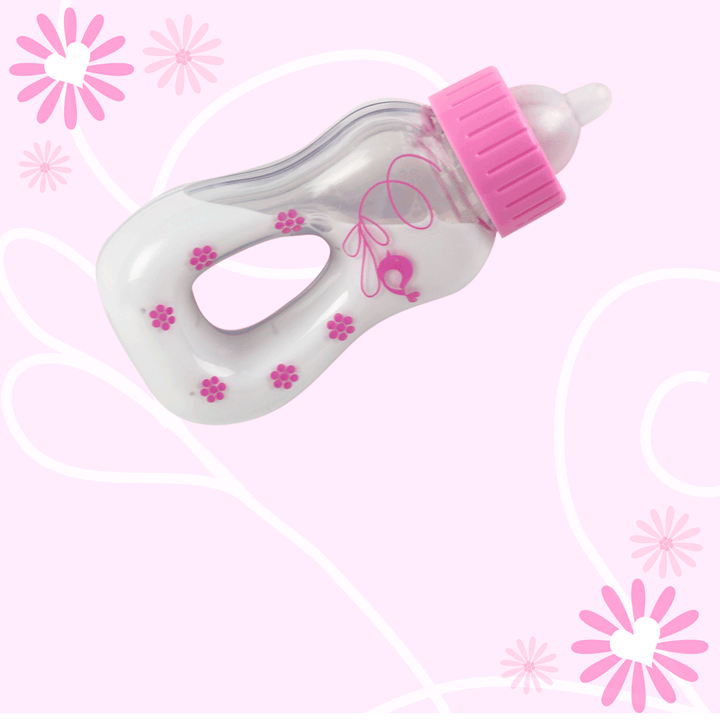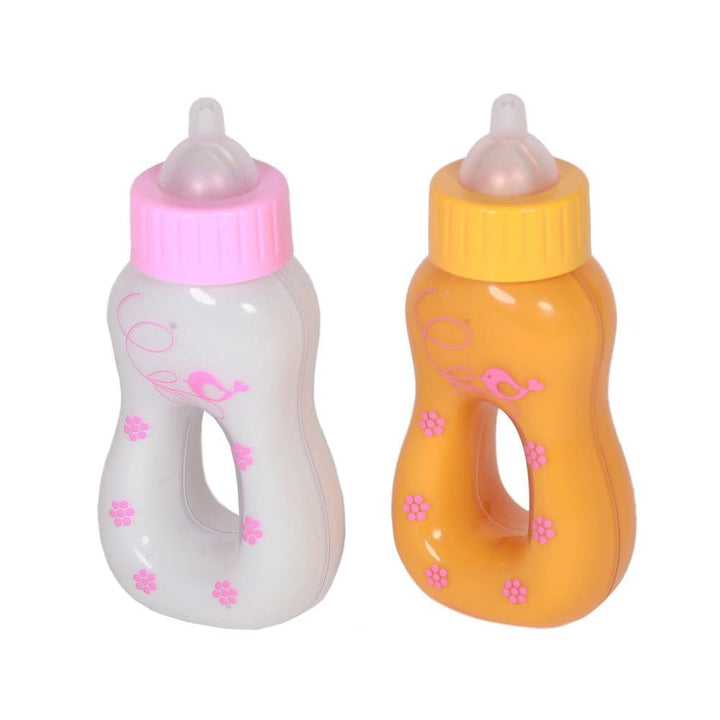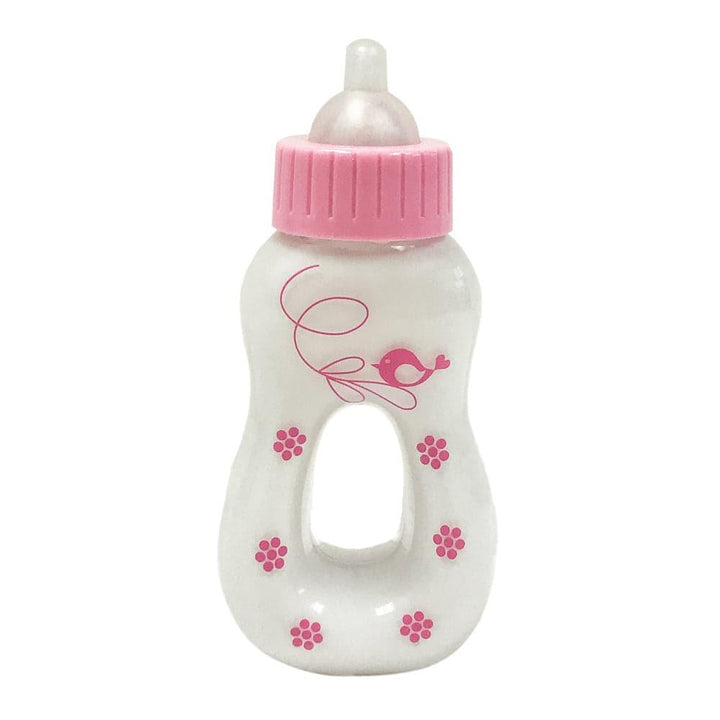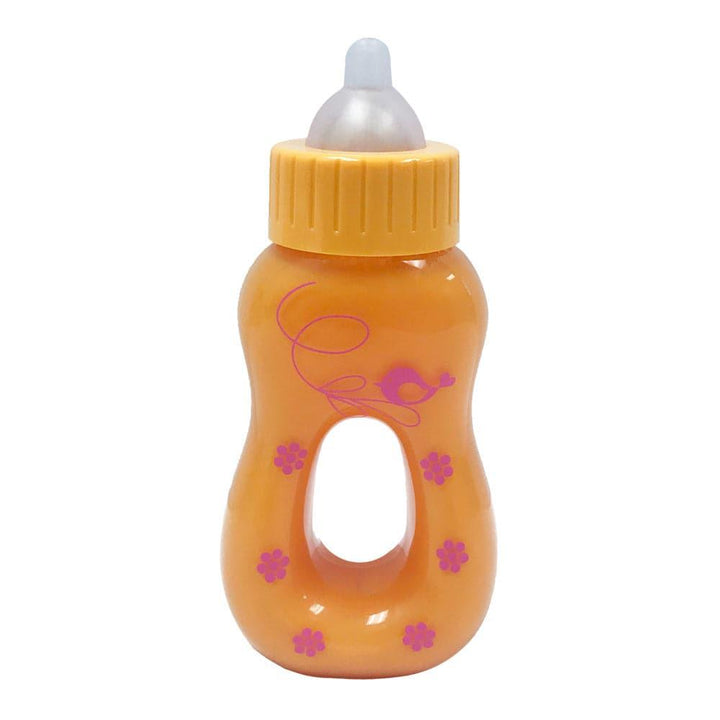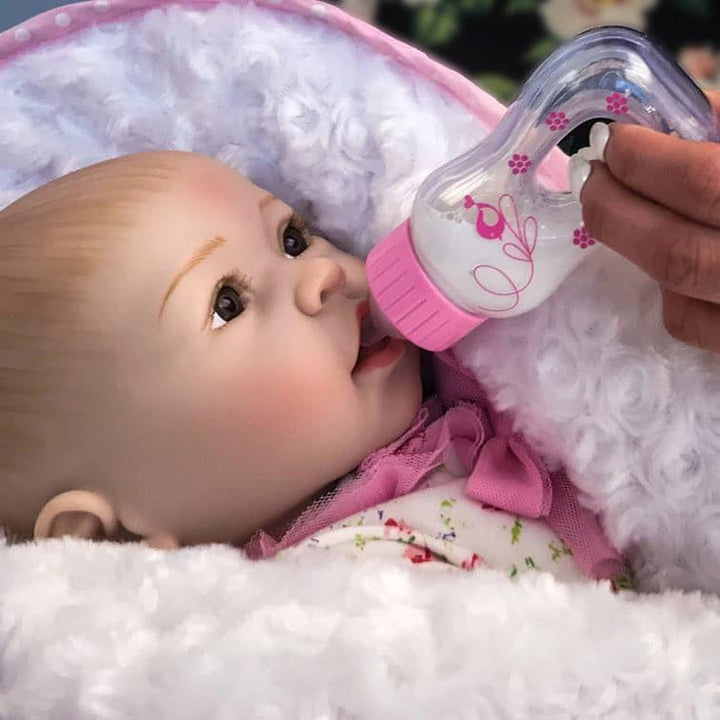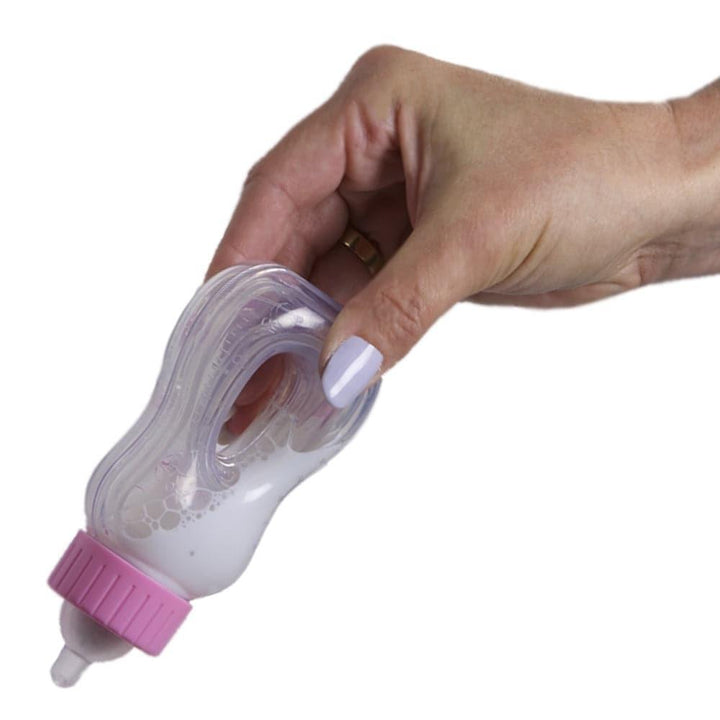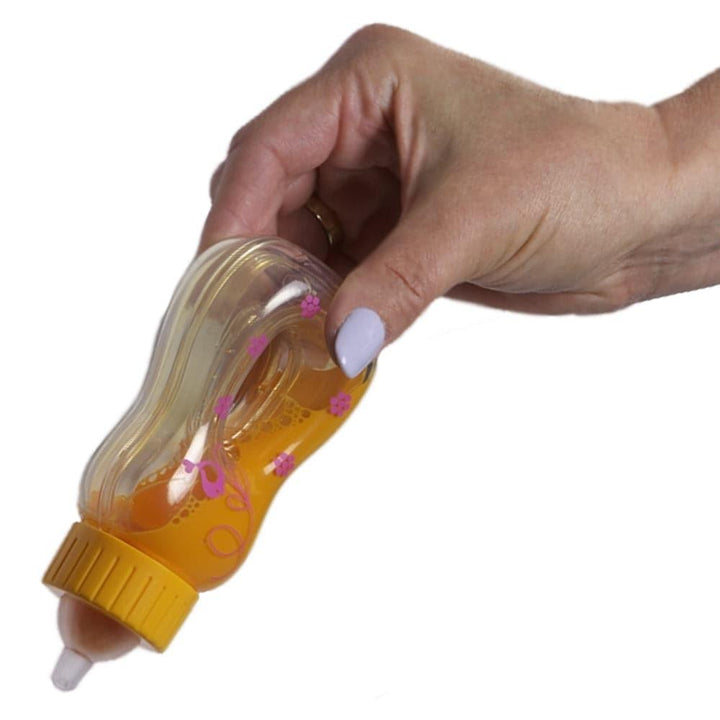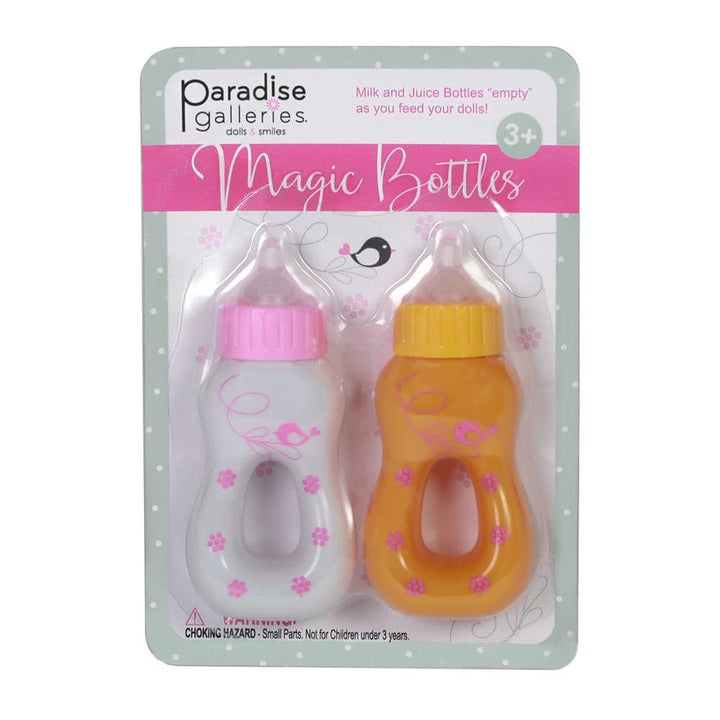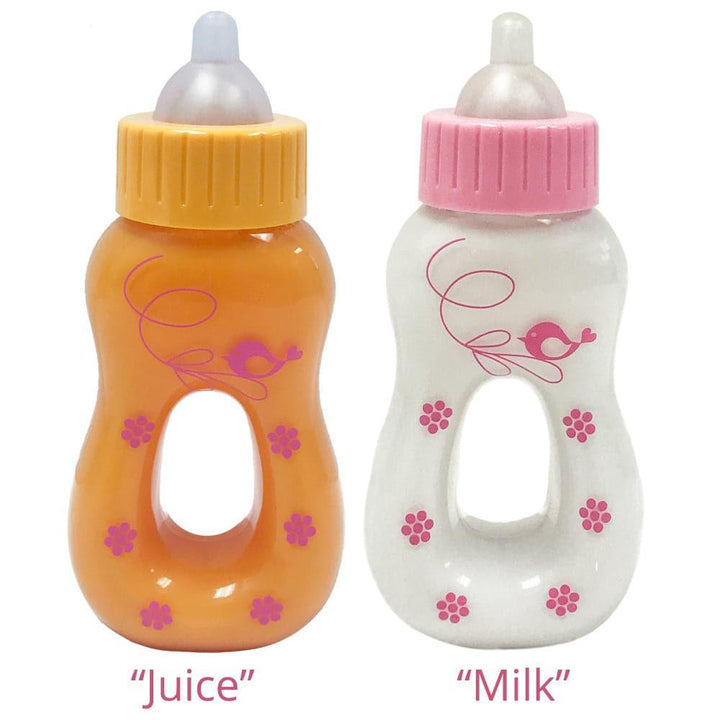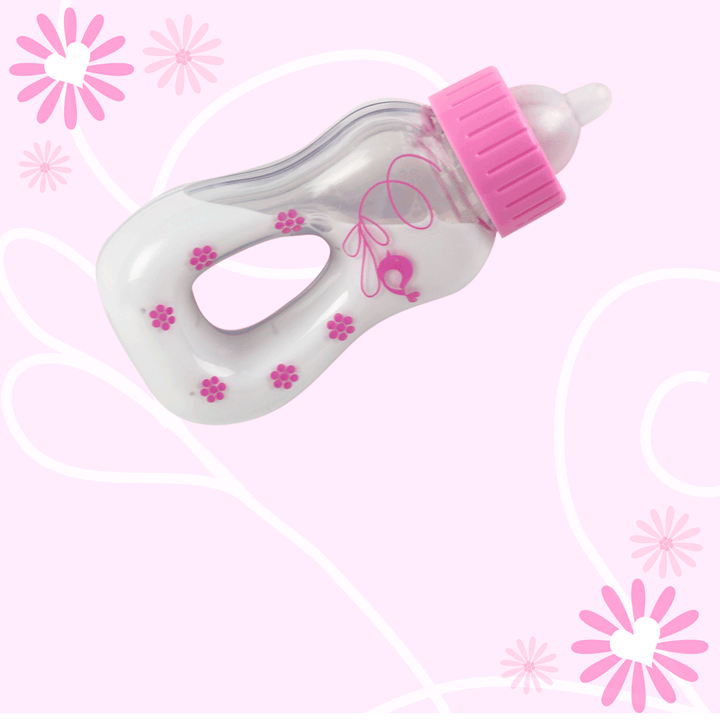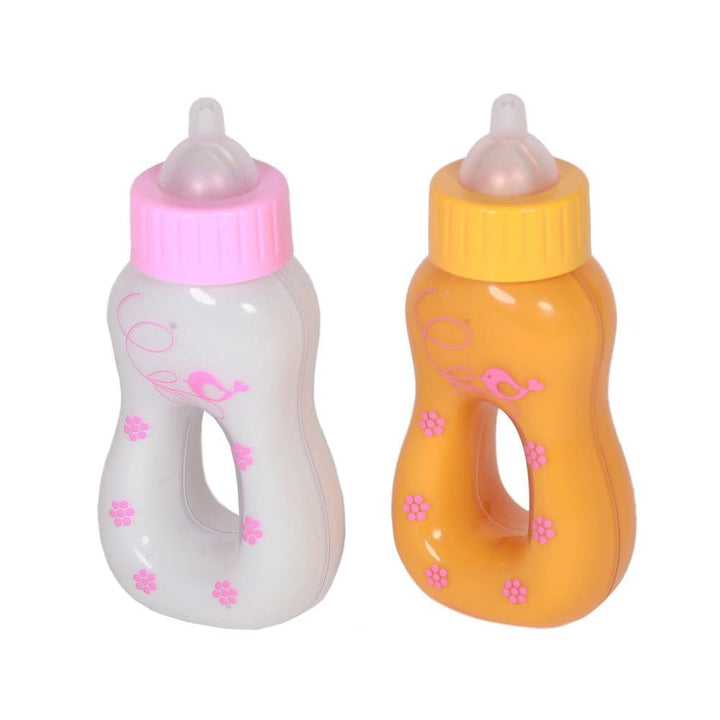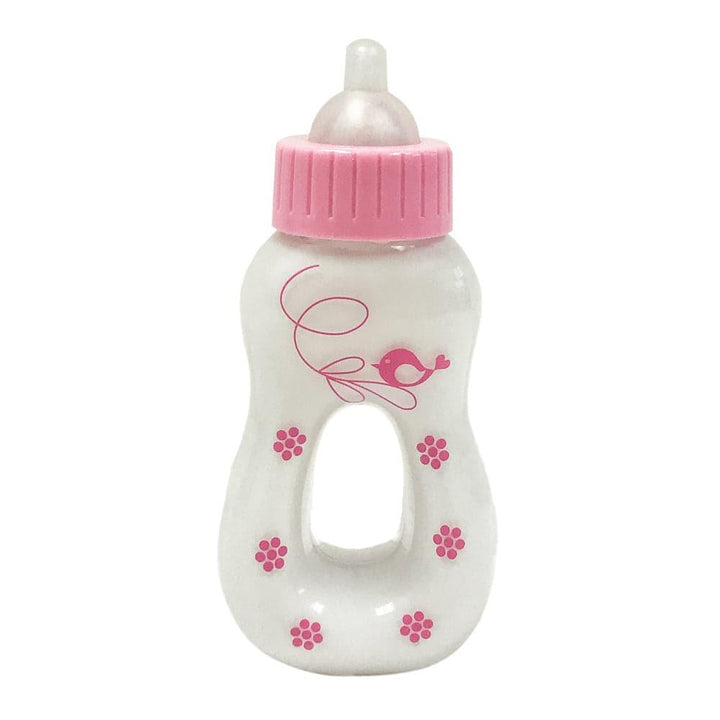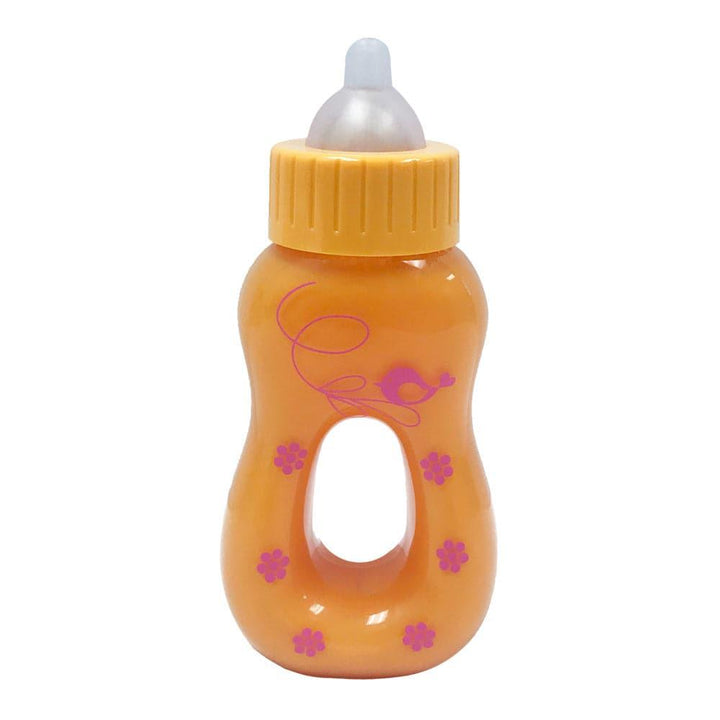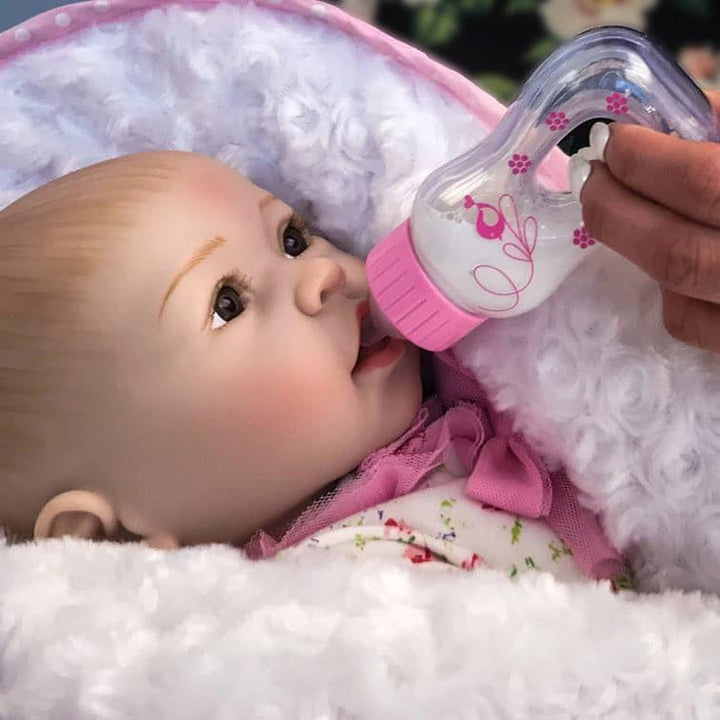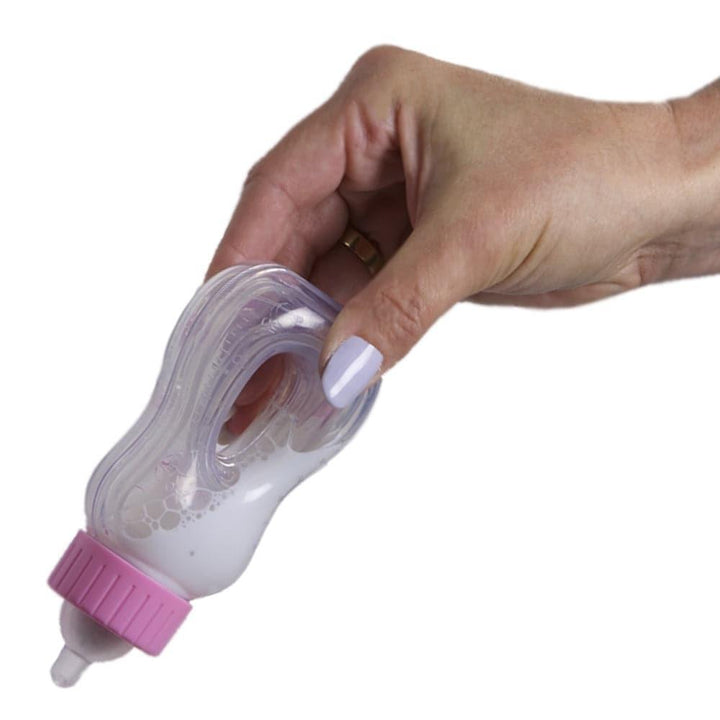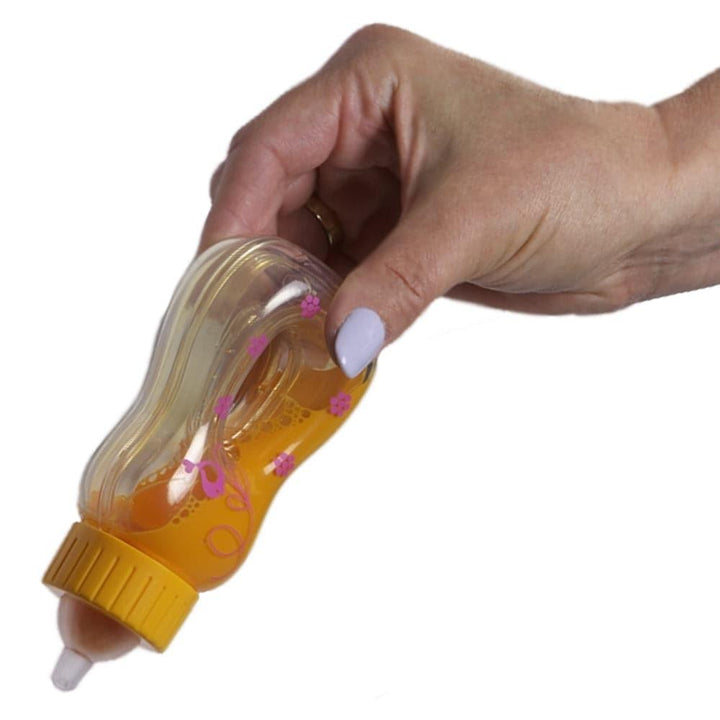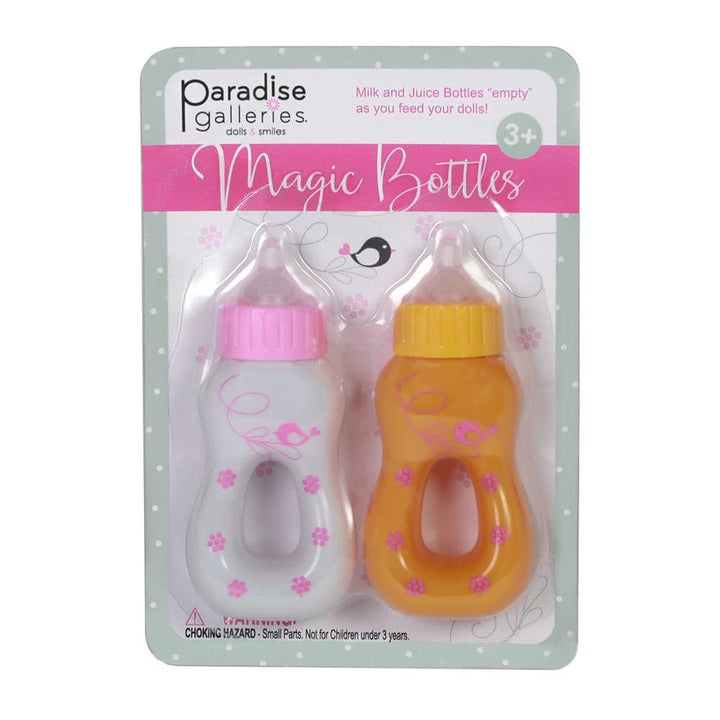 Reborn Doll Magic Bottles
🎁 2-piece doll bottle set

Make doll feeding time more fun!💗 This set comes with a disappearing "juice" and "milk" bottle! Bring these accessories home for your little one!