Holiday Gift Guide 2022 - Babies
The best gifts always come from the heart.🎄 If you are looking for something special and heartwarming to give this holiday season, here are our hand-picked realistic baby dolls for you and your loved ones. 💗
Meet Our BEST SELLING Baby Dolls!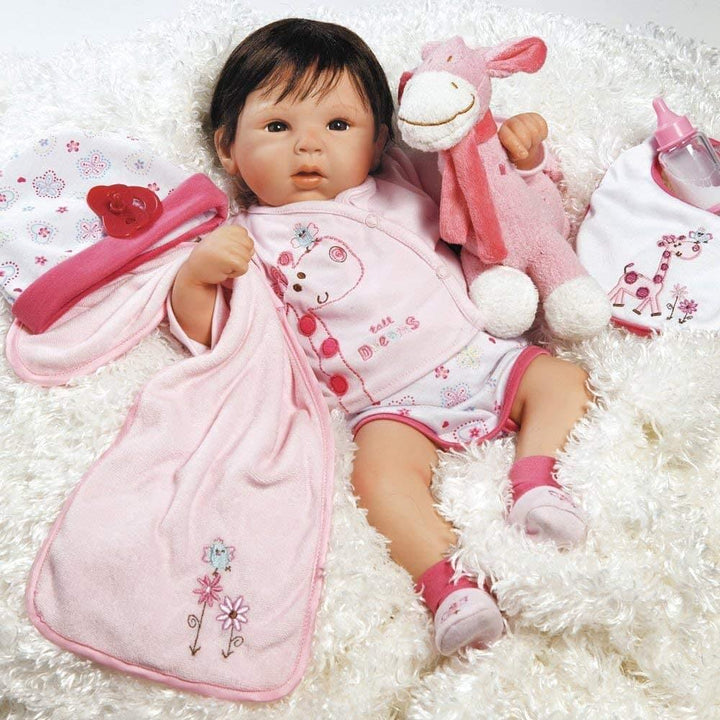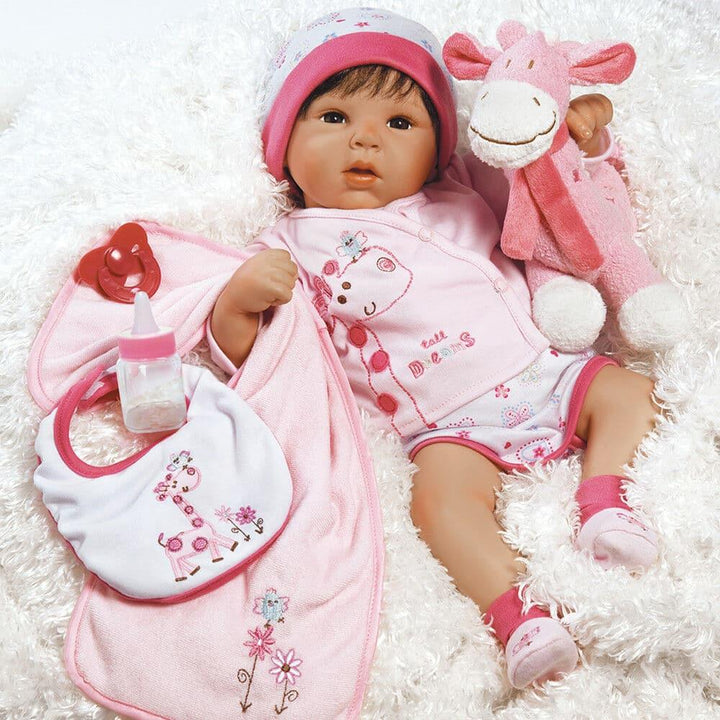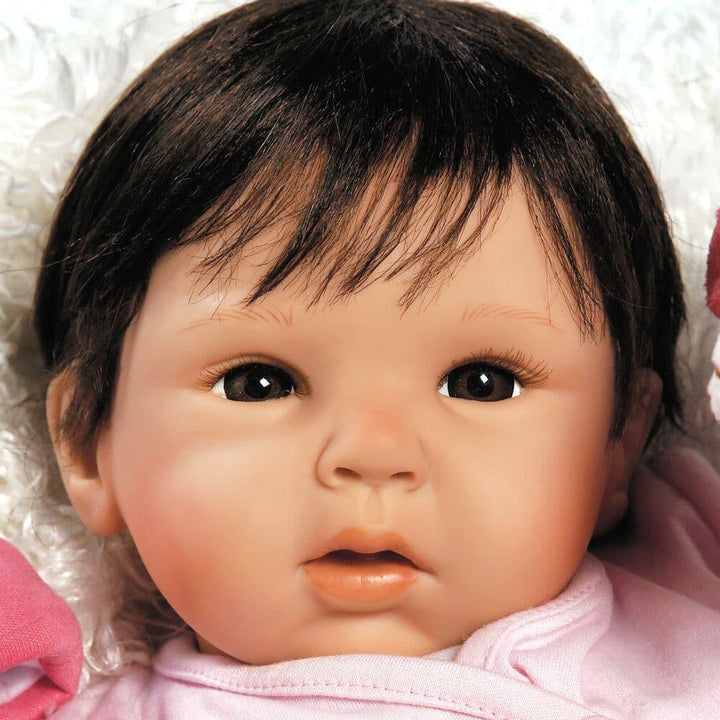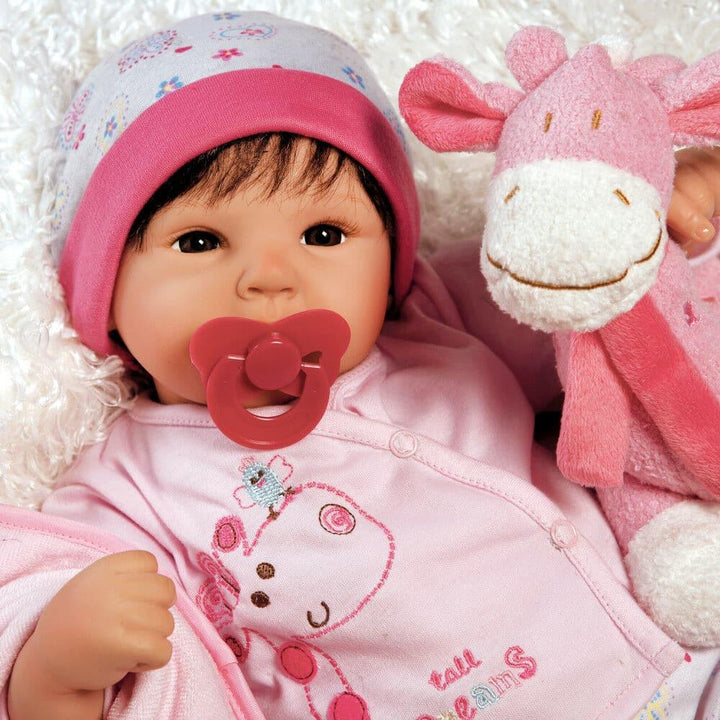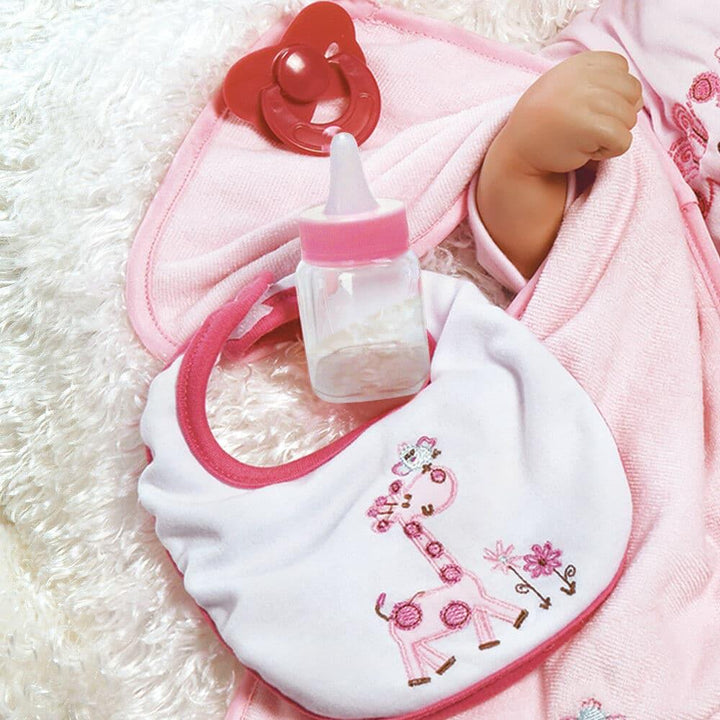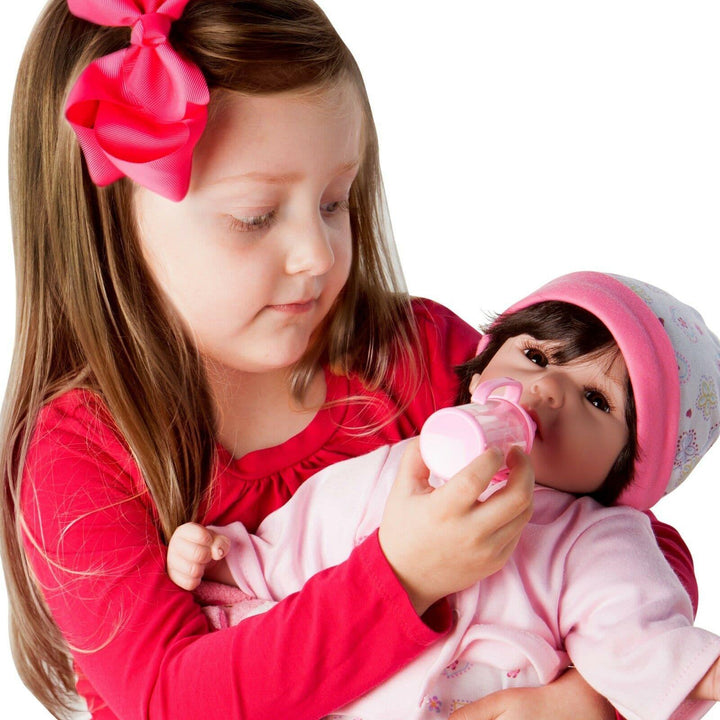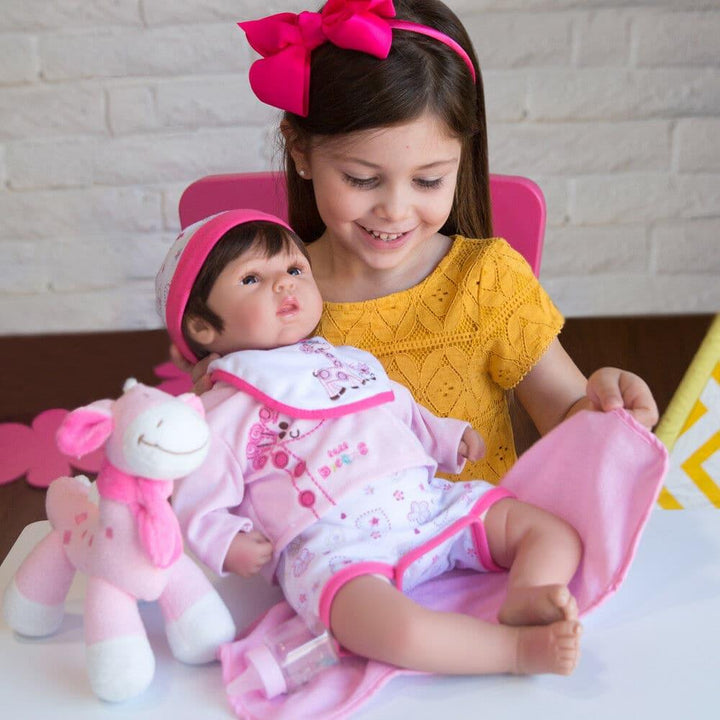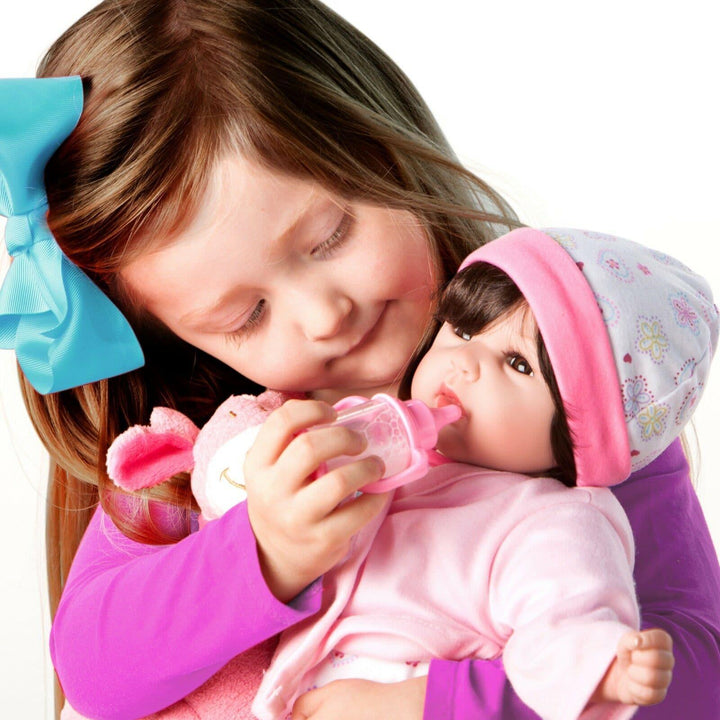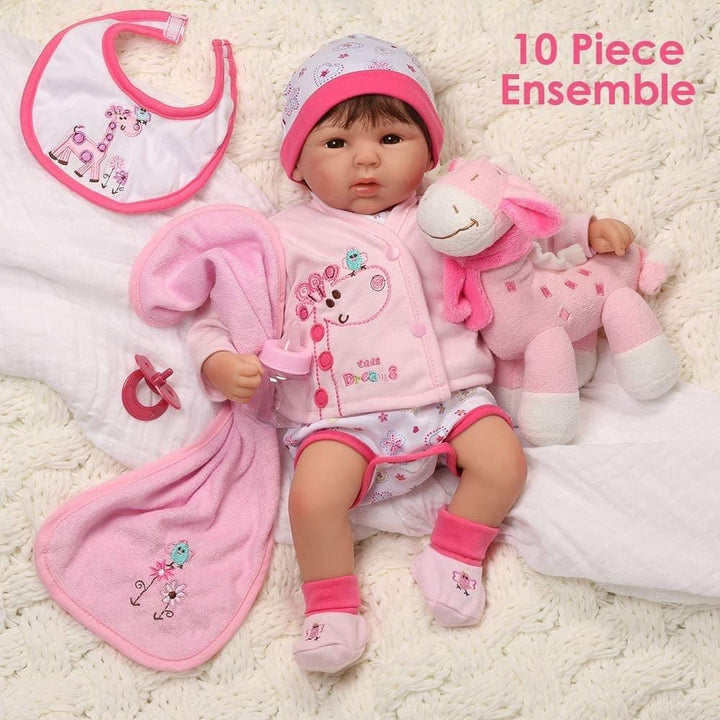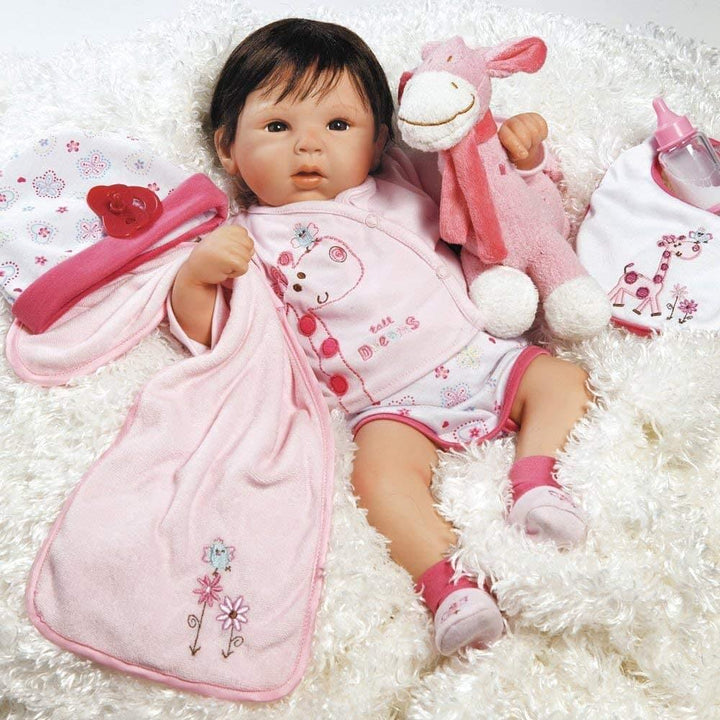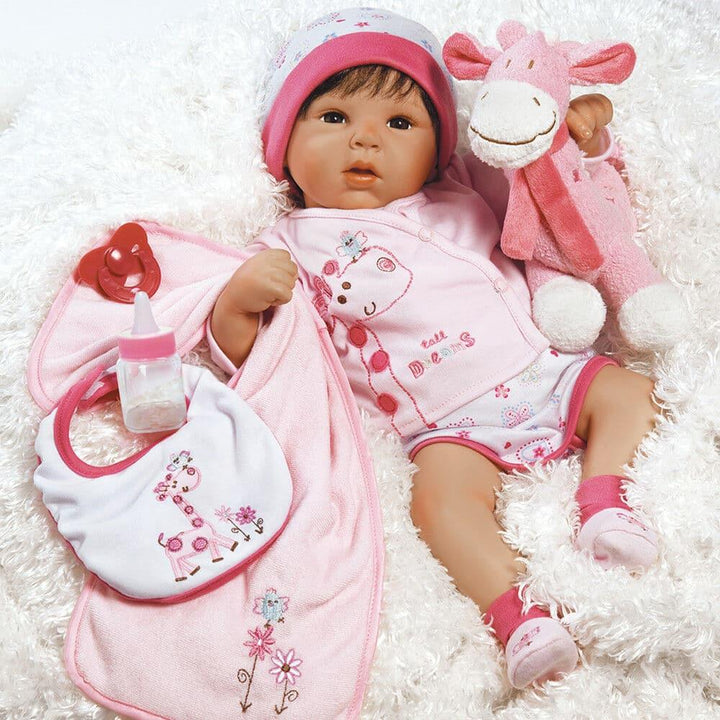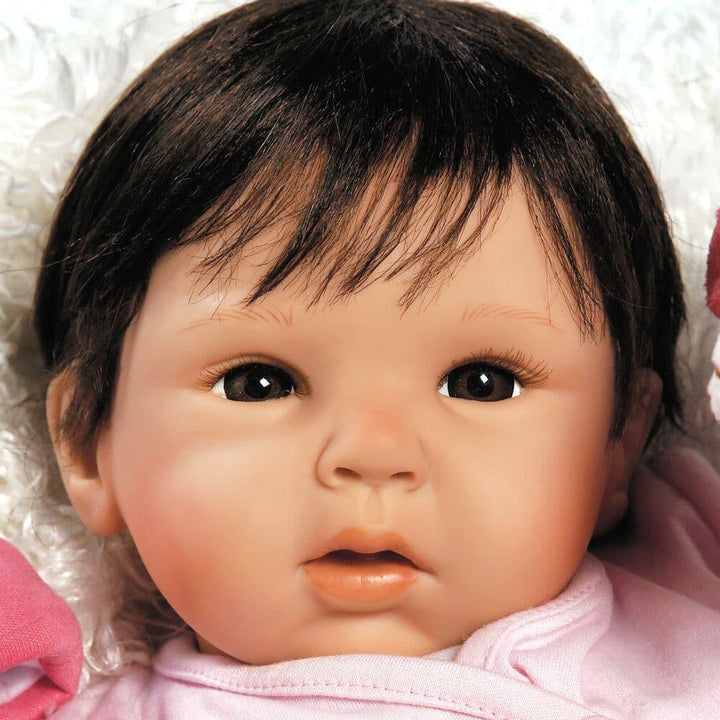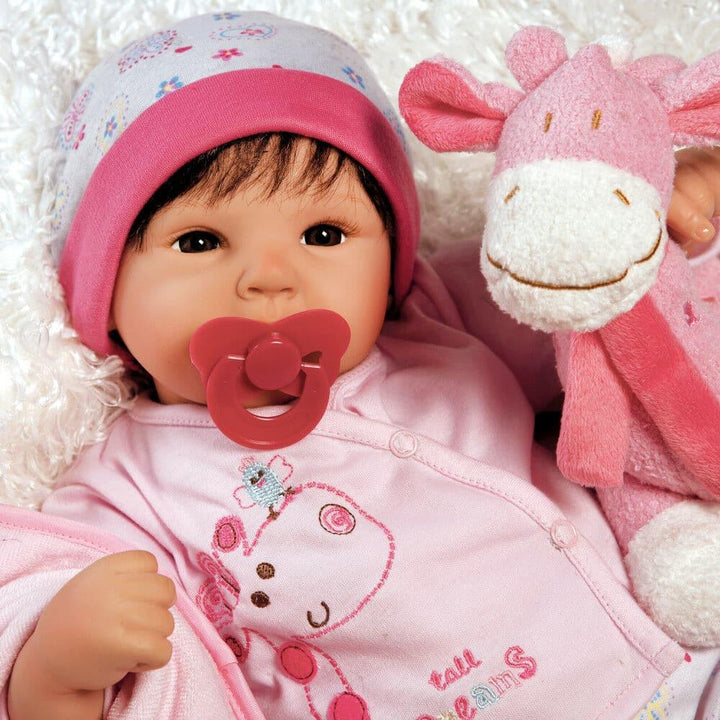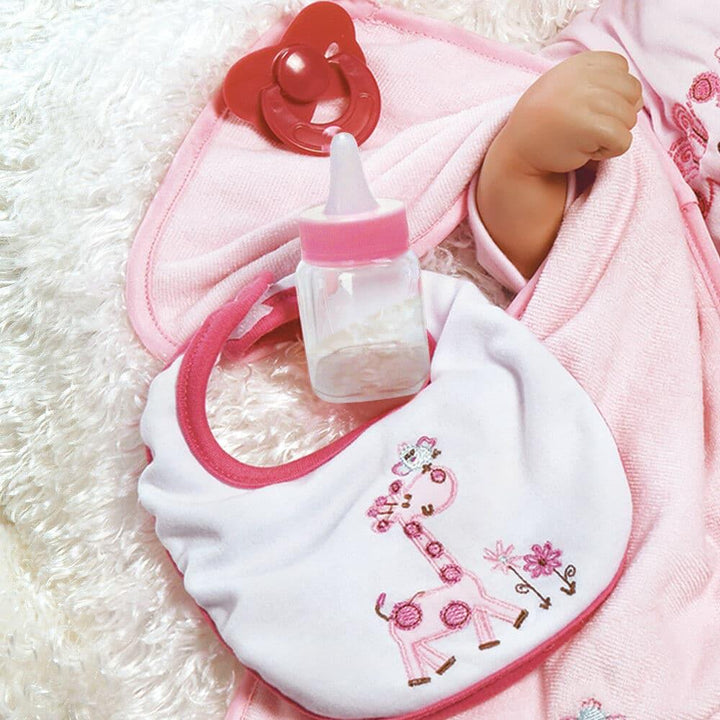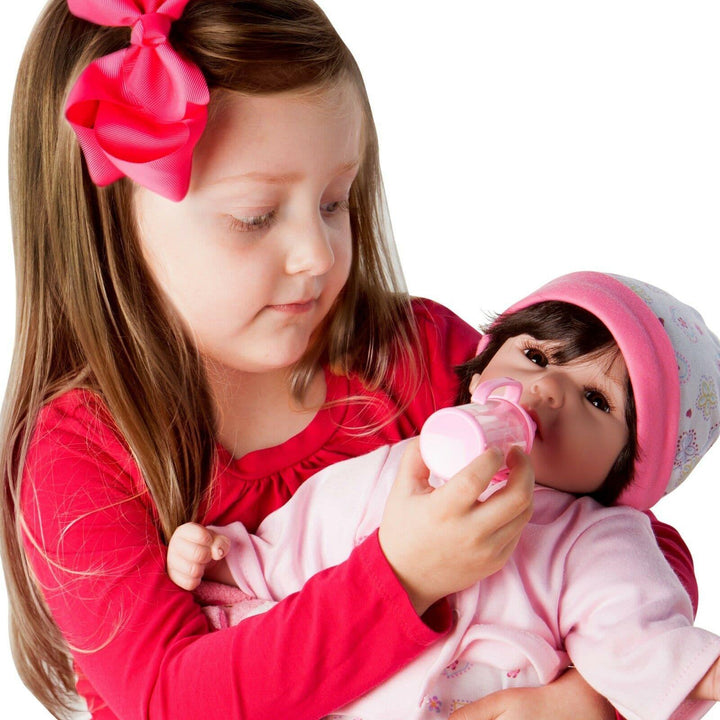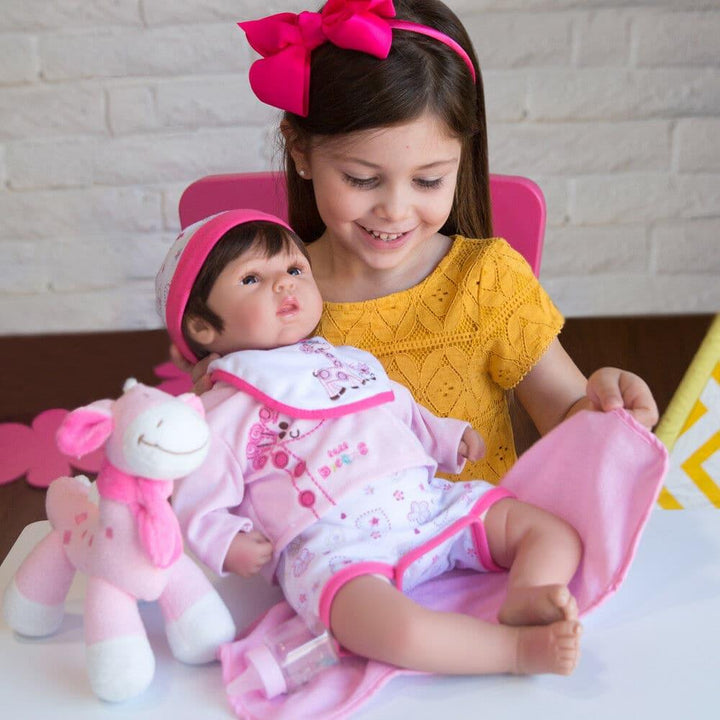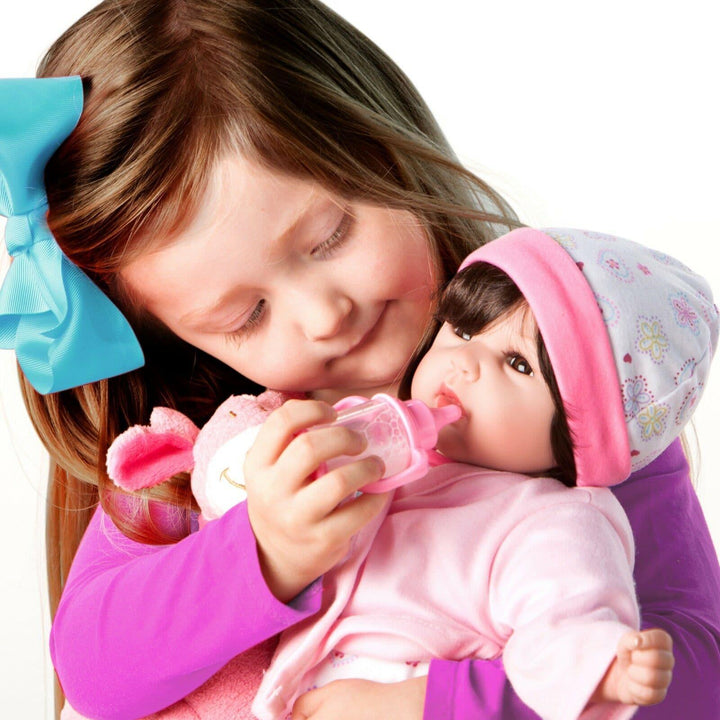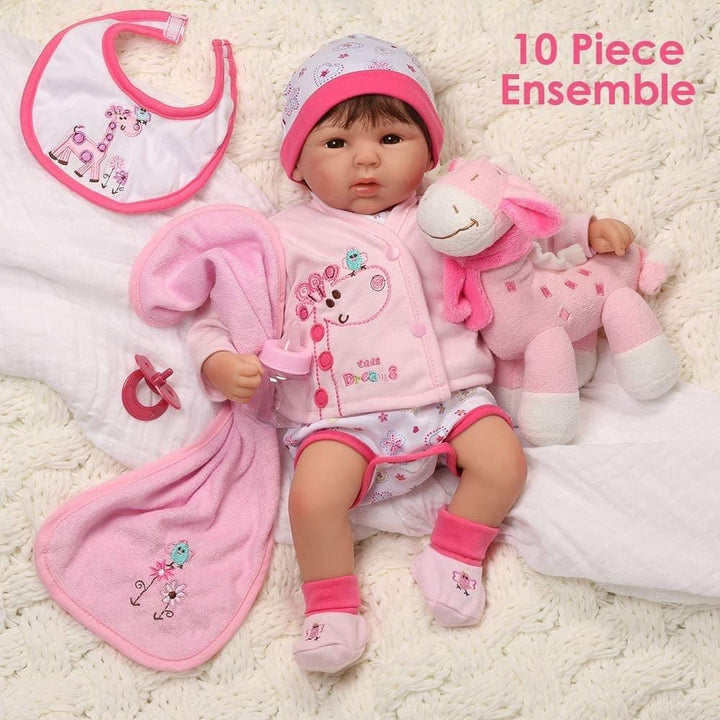 Tall Dreams Ensemble
Dream BIG our best-selling Tall Dreams Ensemble💗 She is lovingly outfitted in a 10-piece ensemble that's filled with big fun. Take her home today for the holidays!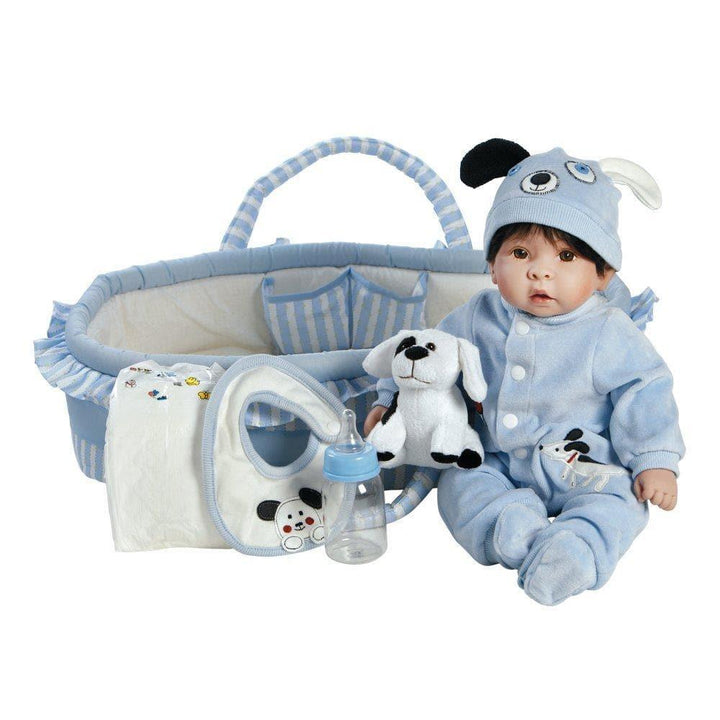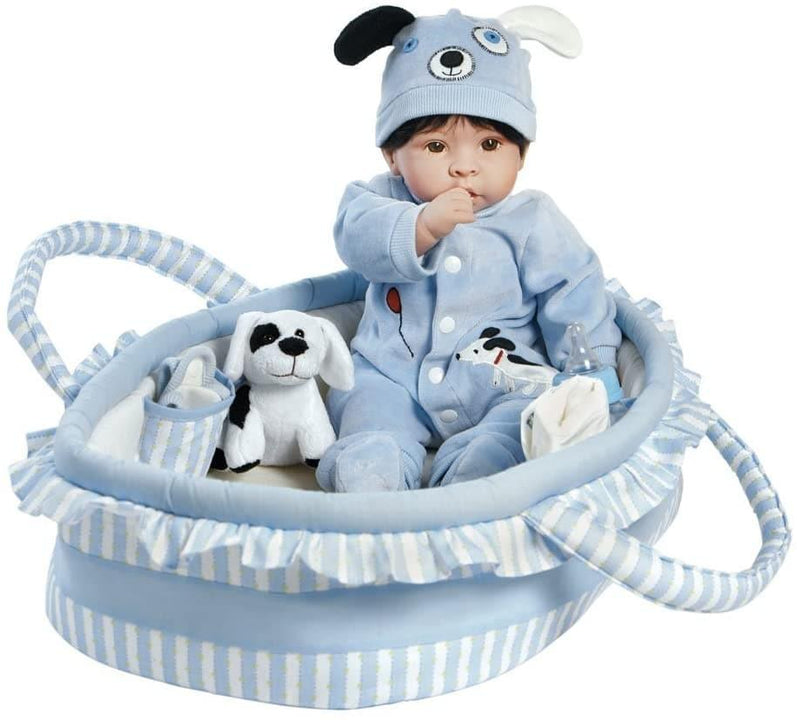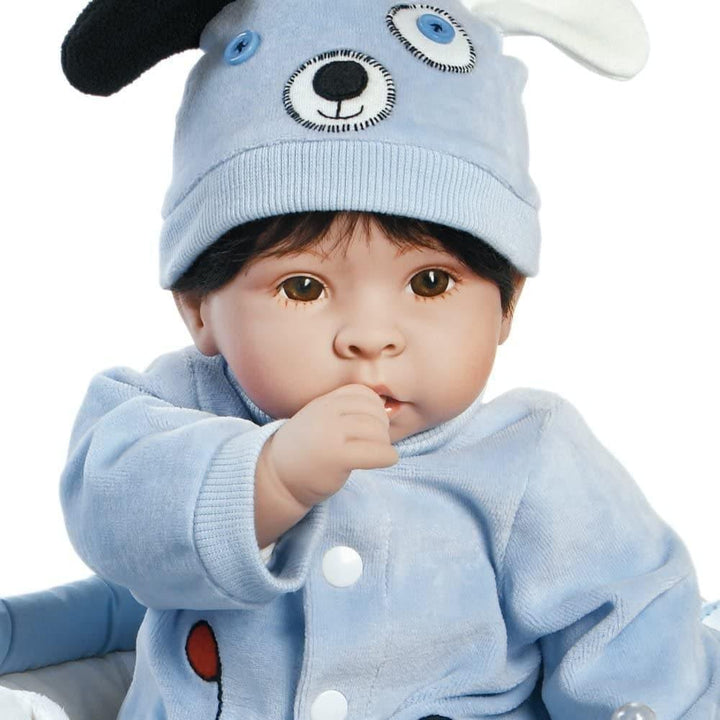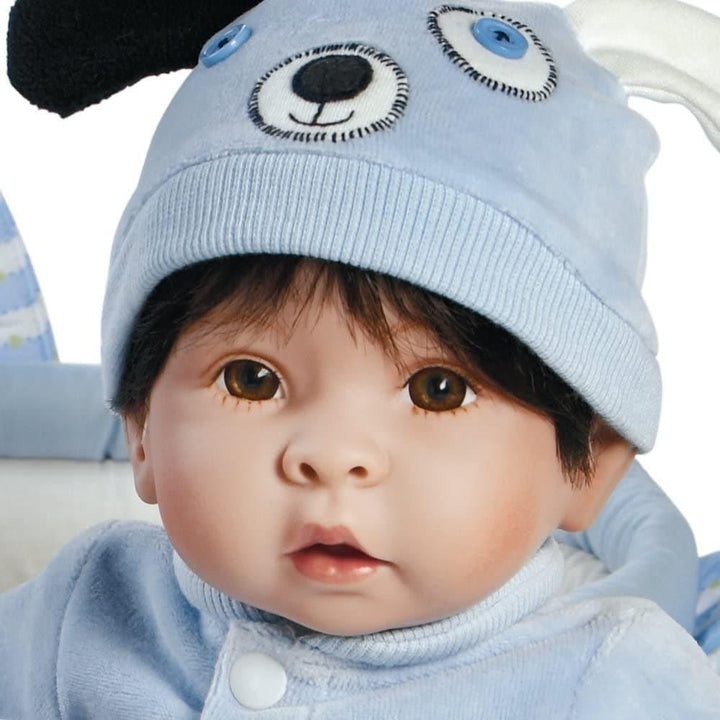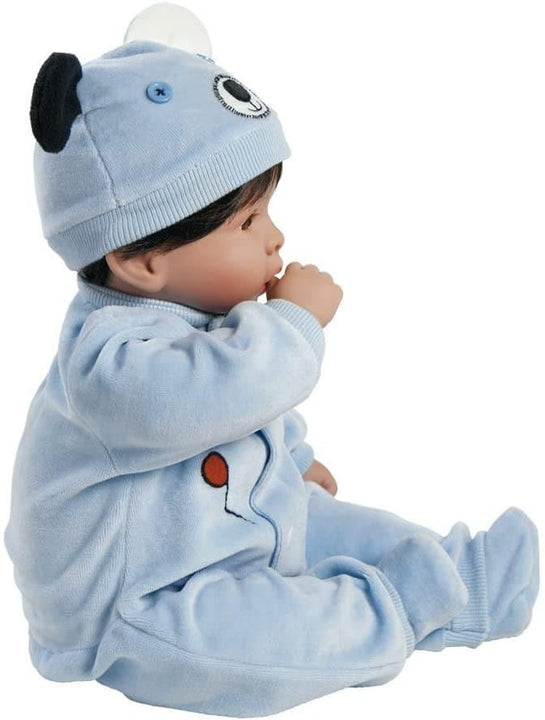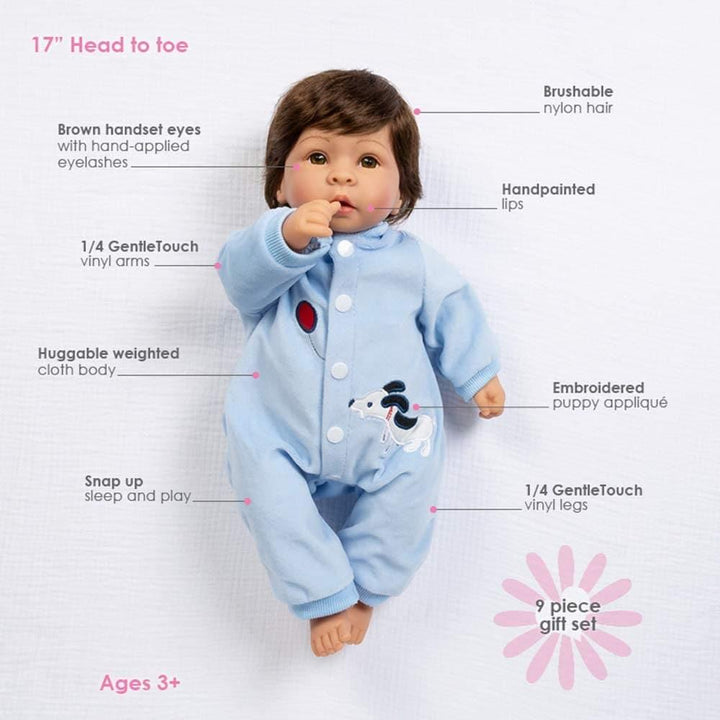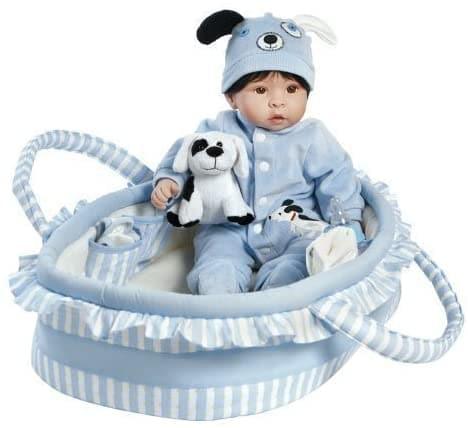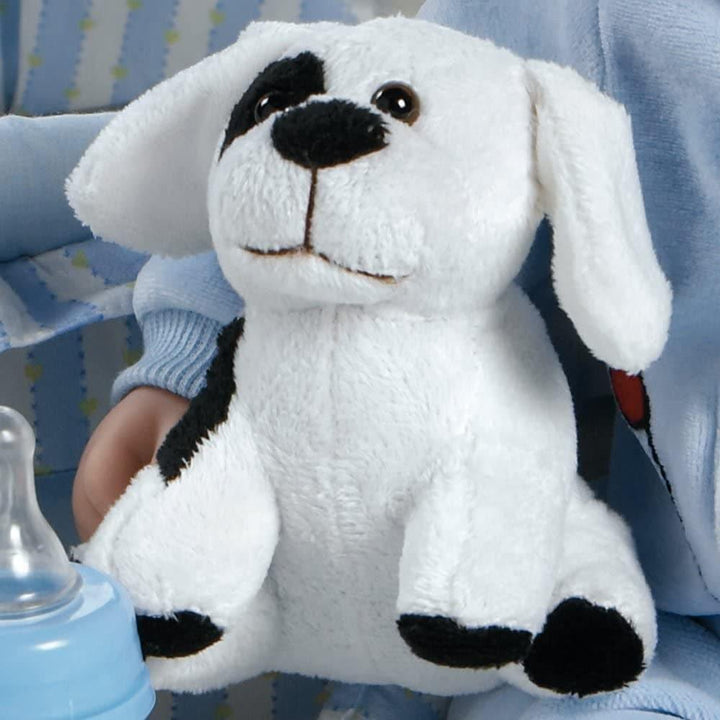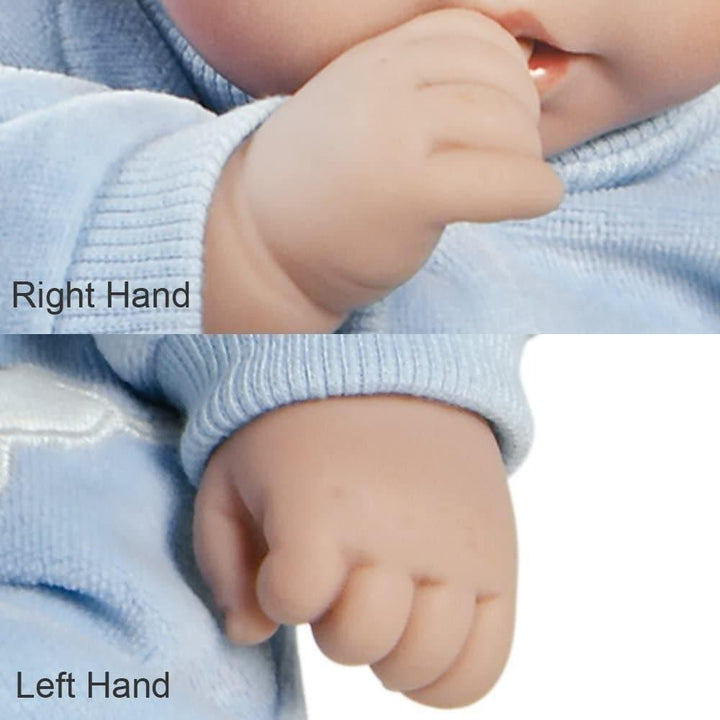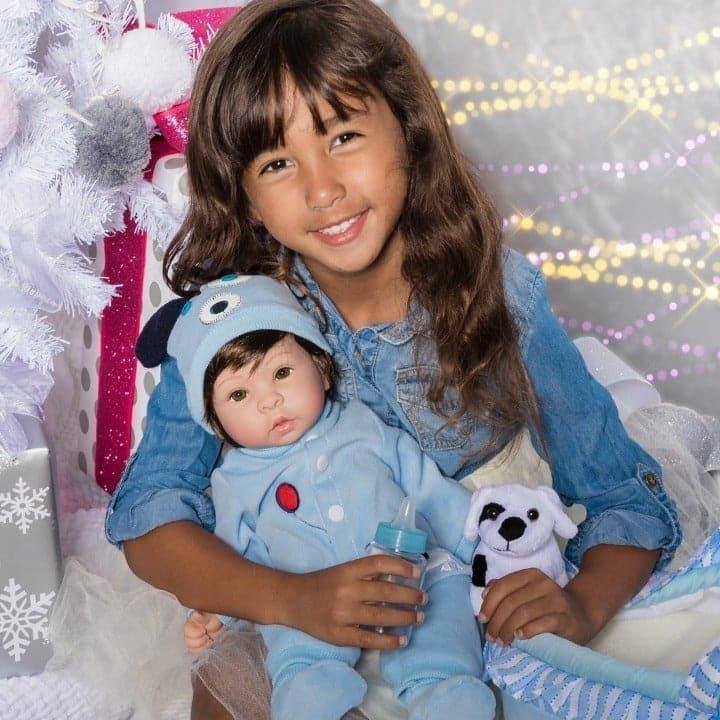 "/>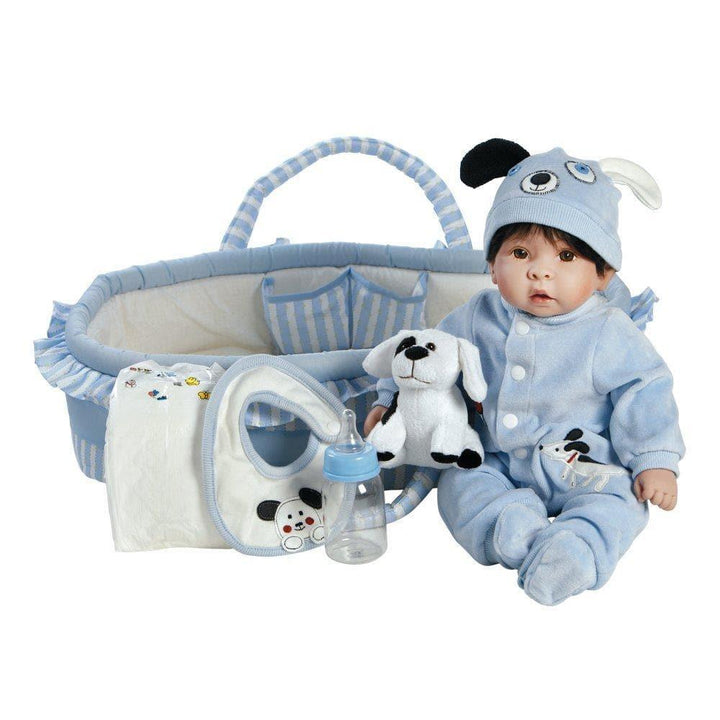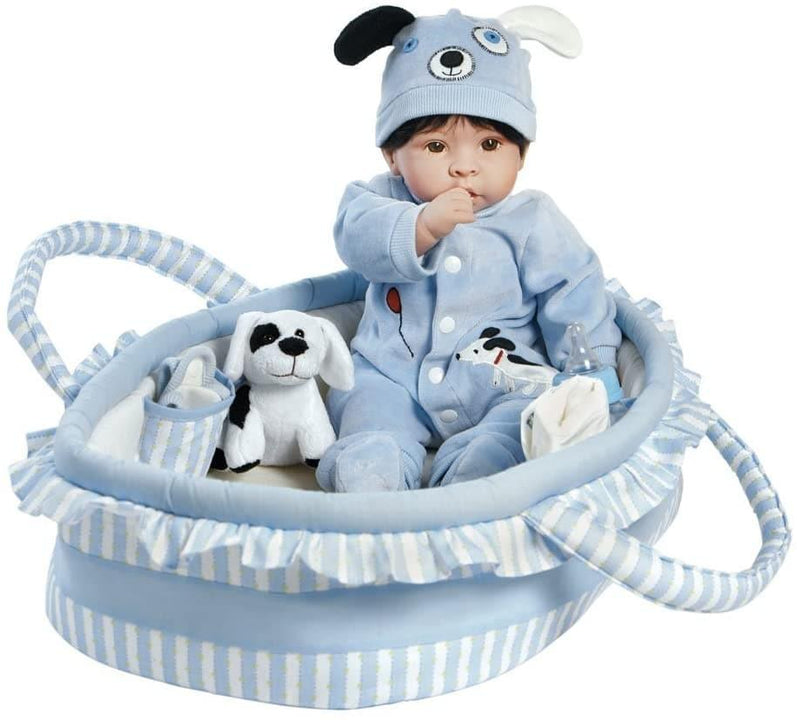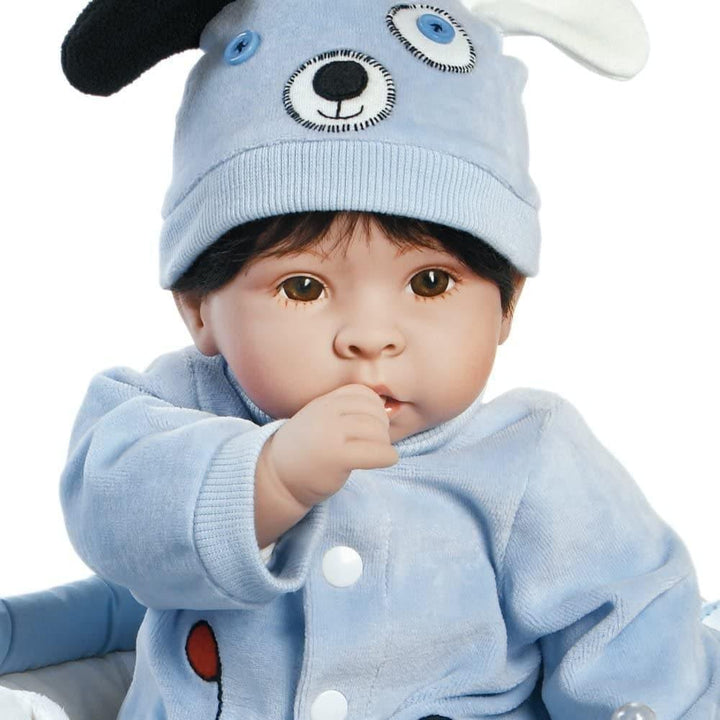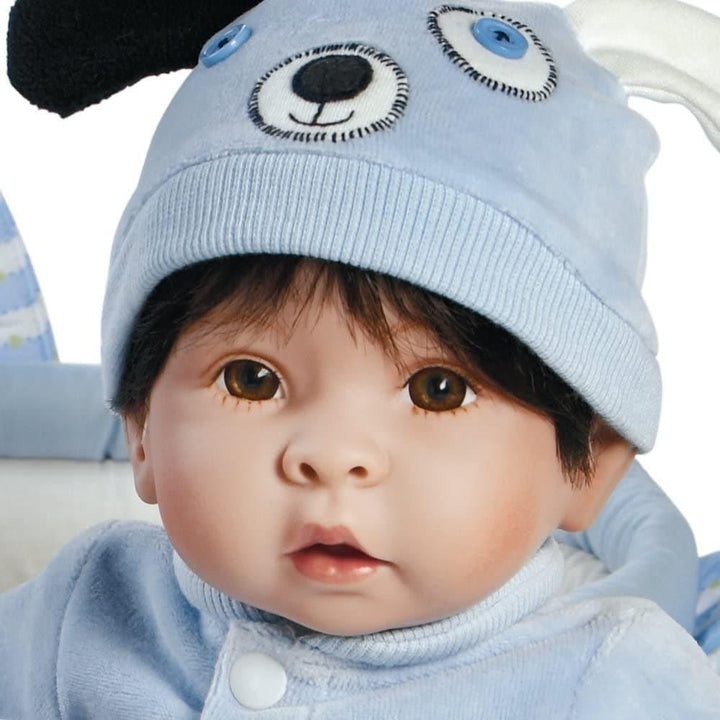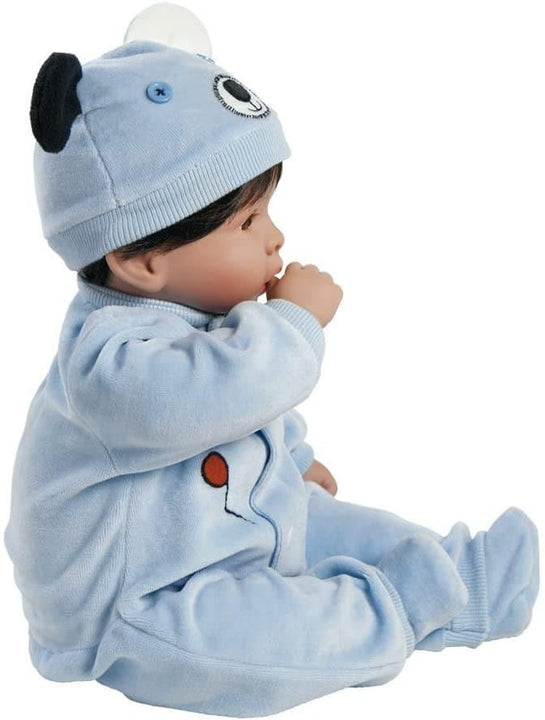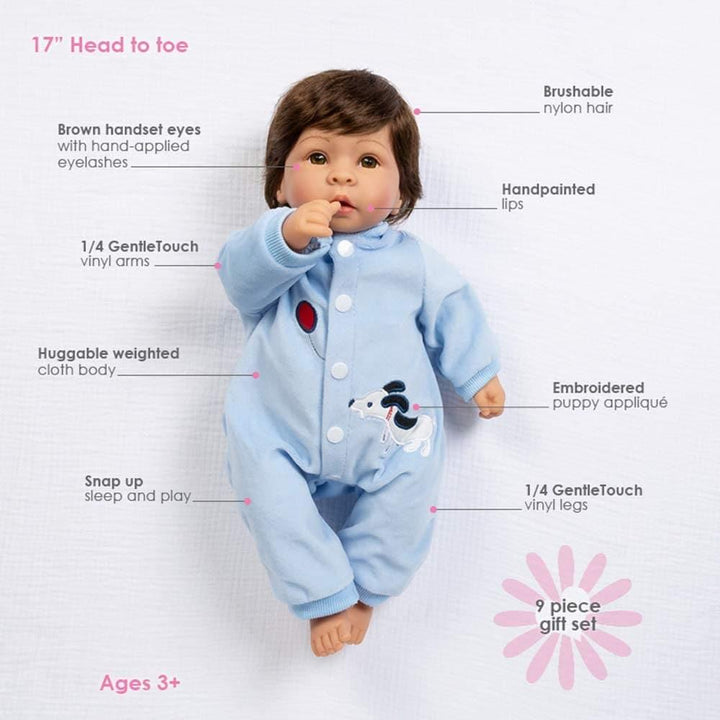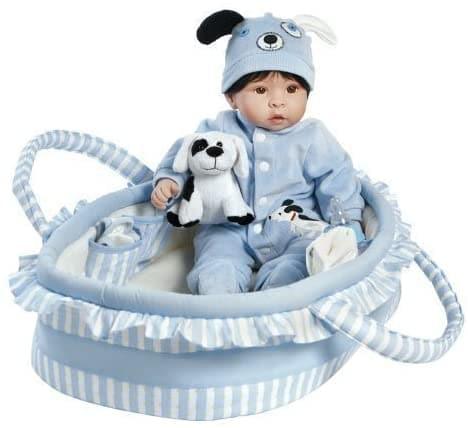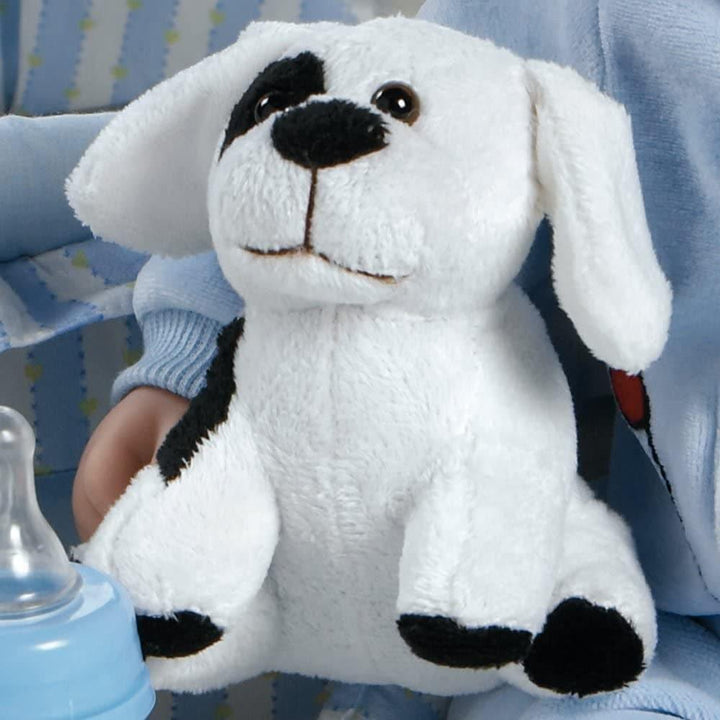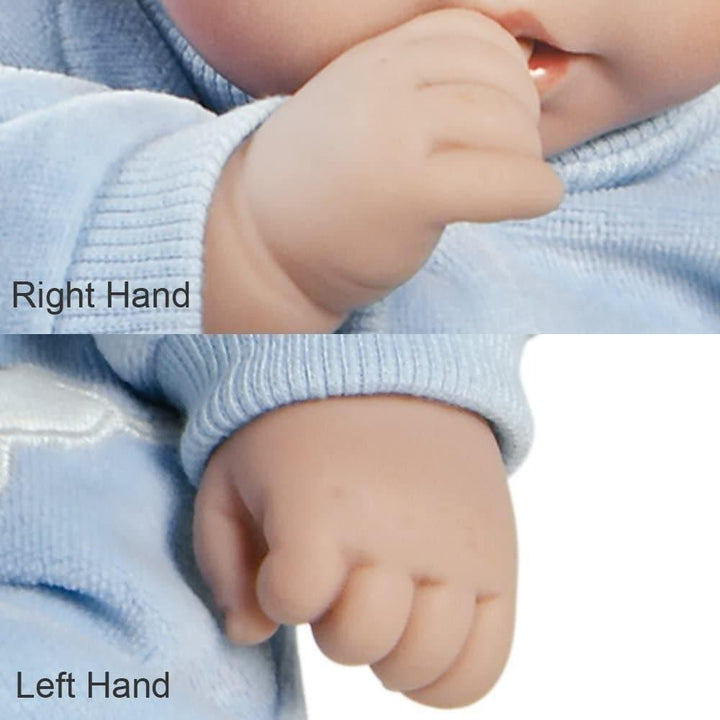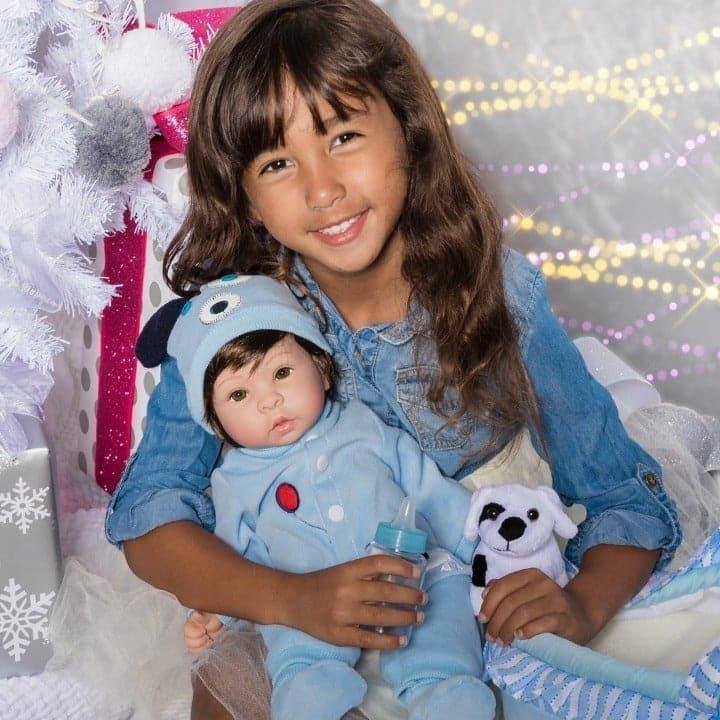 " width="100" height="100" loading="eager"/>
Finn & Sparky
Finn & Sparky is a perfect reborn baby doll gift set for young doll collectors. Finn comes with 7 baby doll accessories and a puppy plush friend to cuddle this winter holidays! ❄️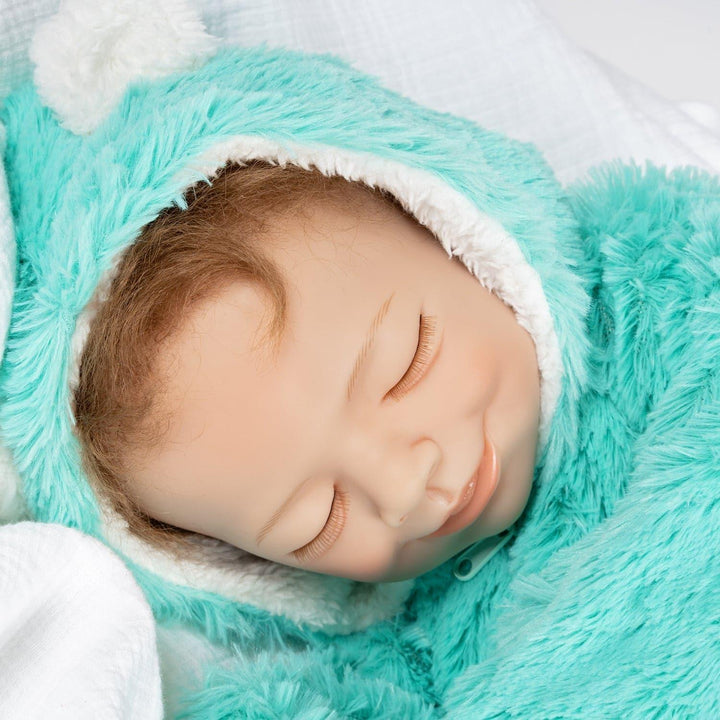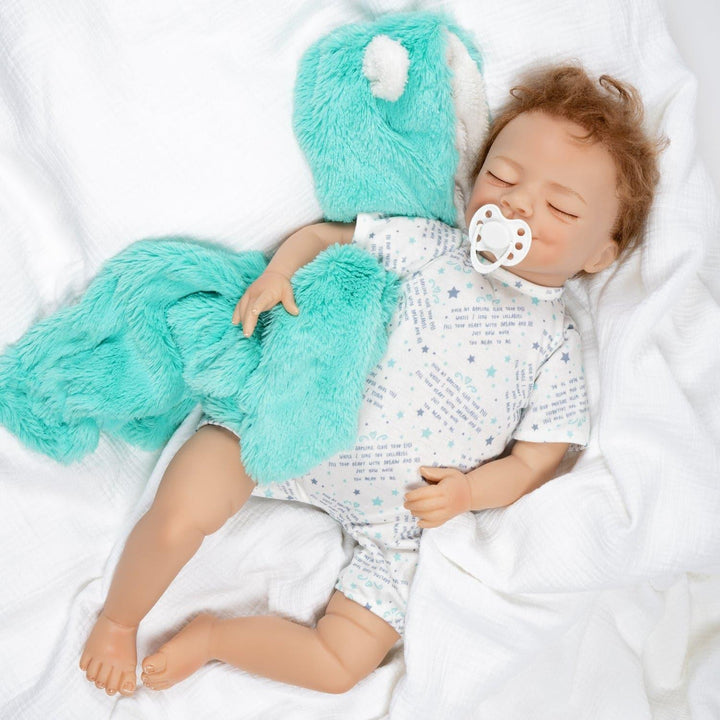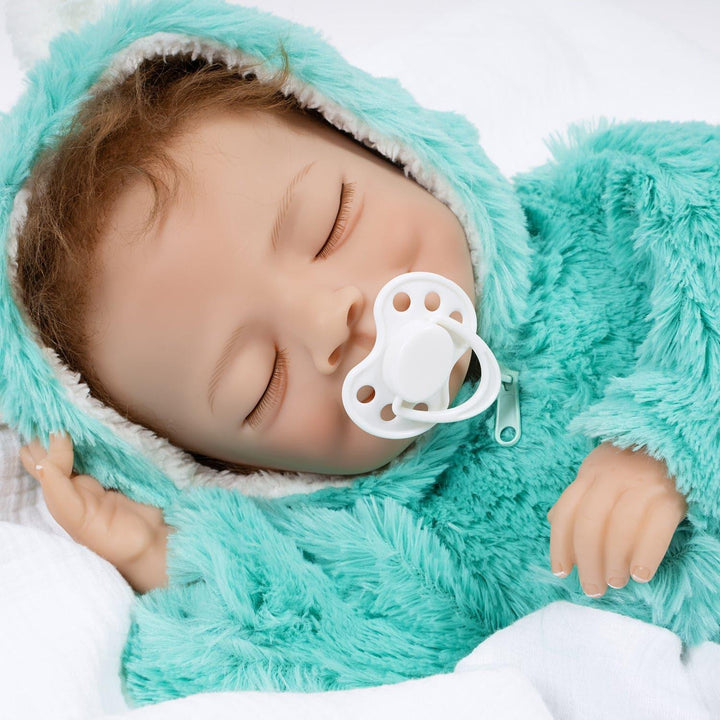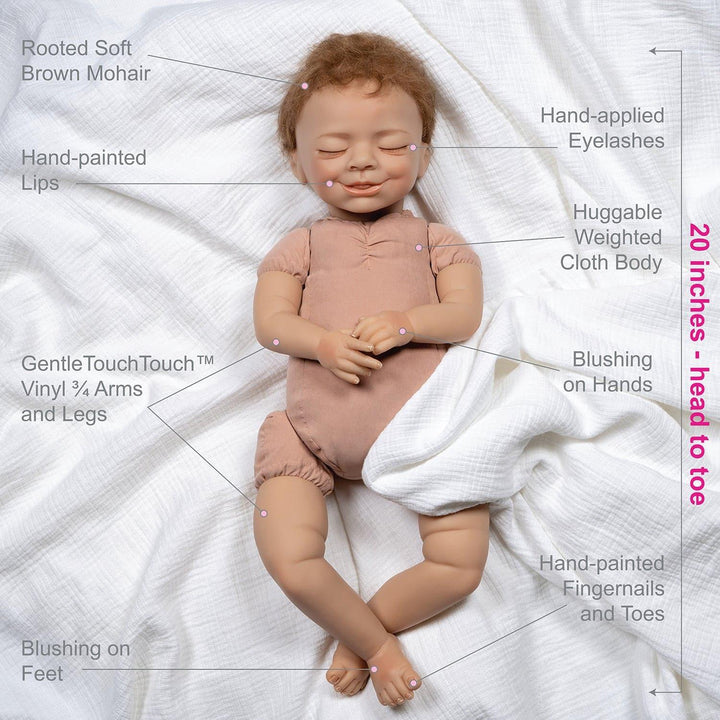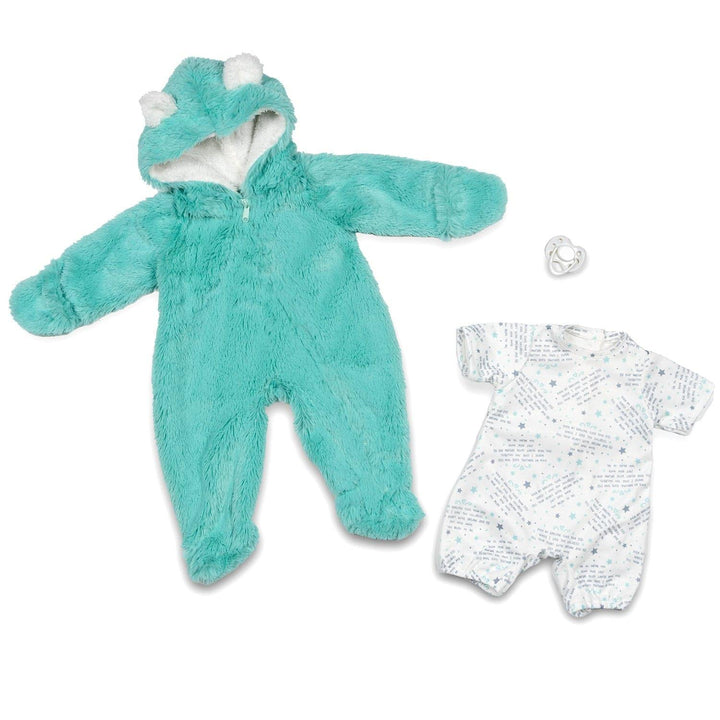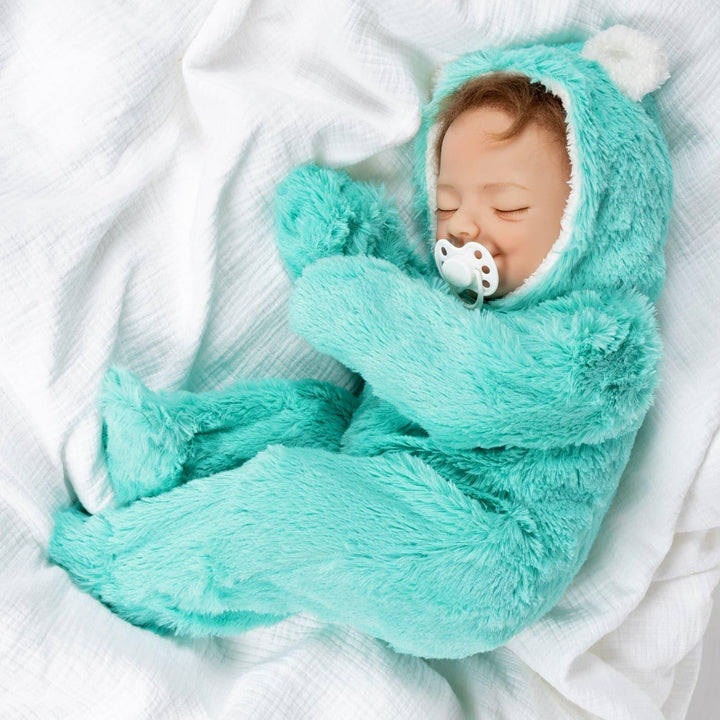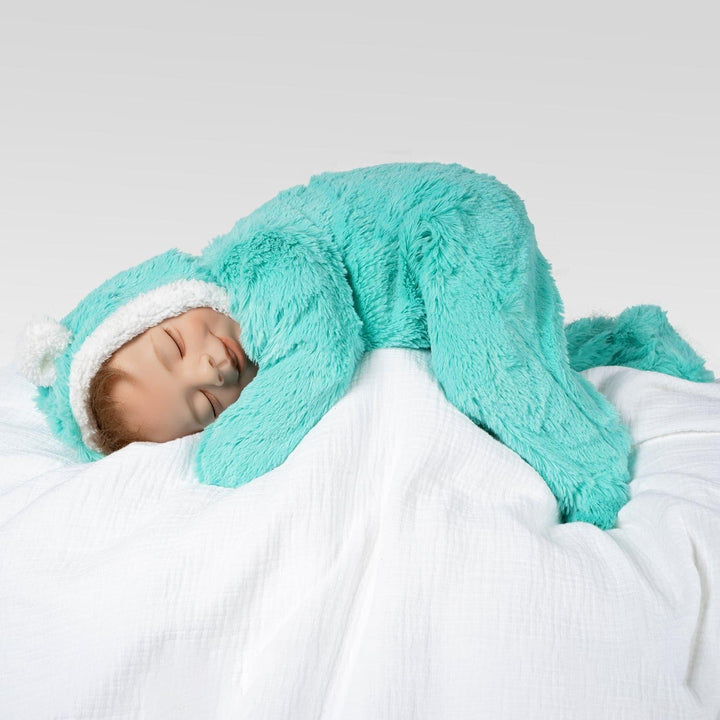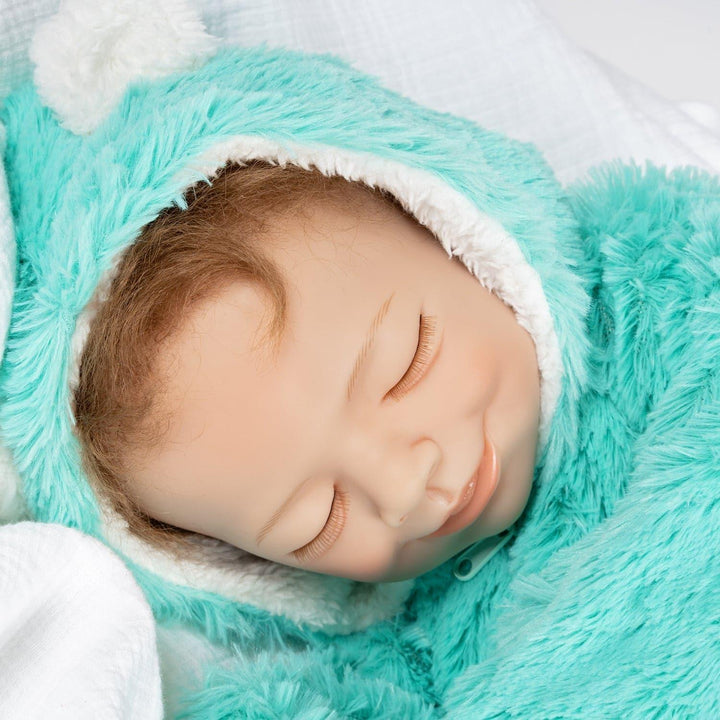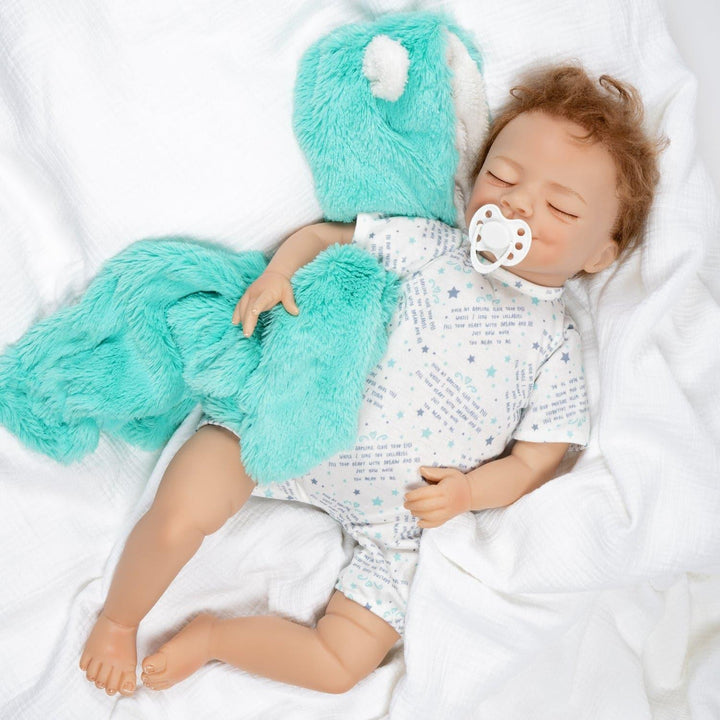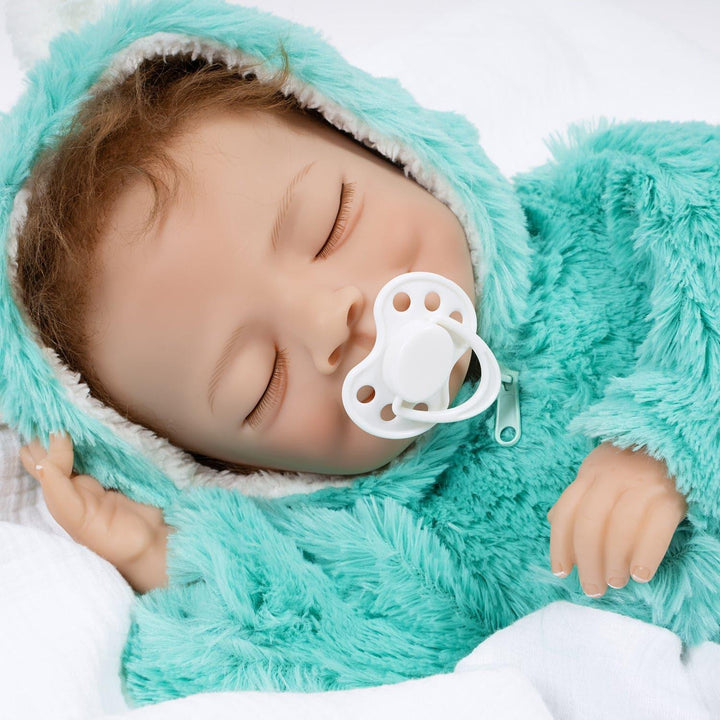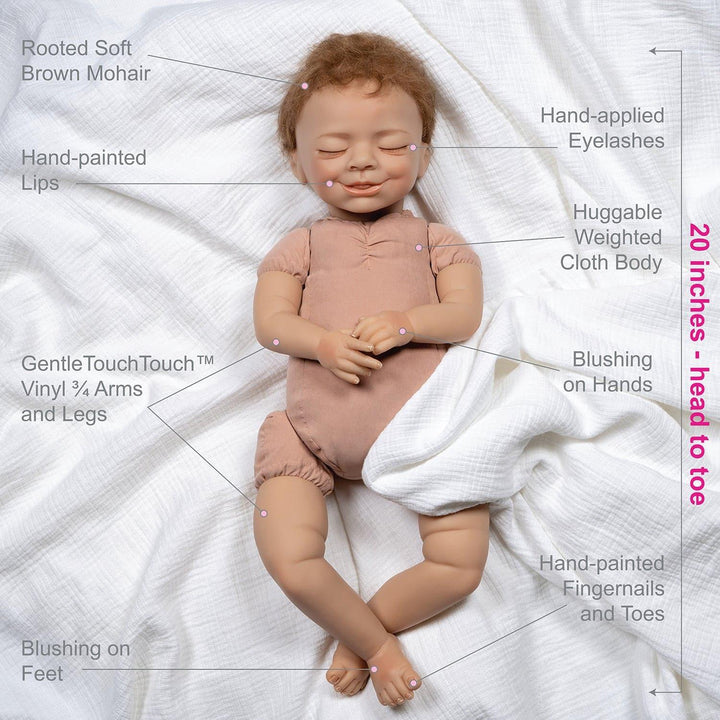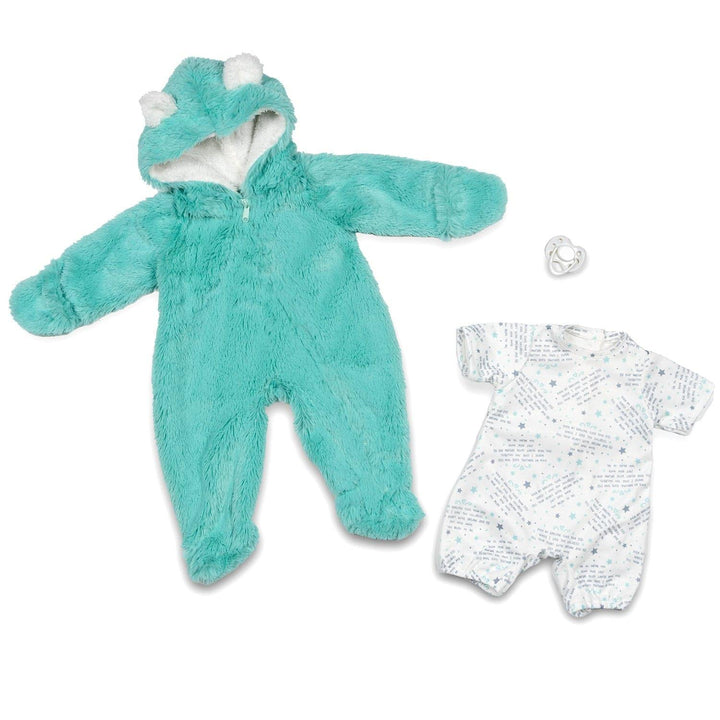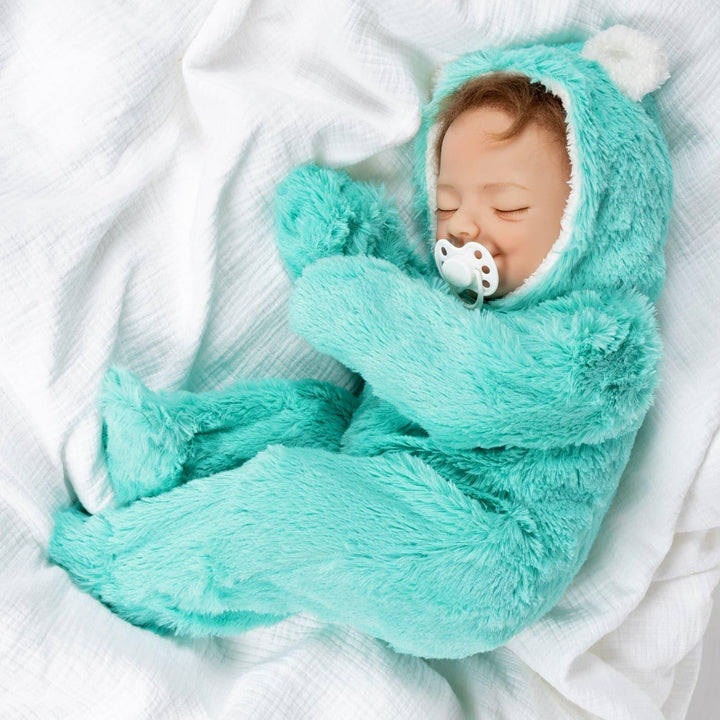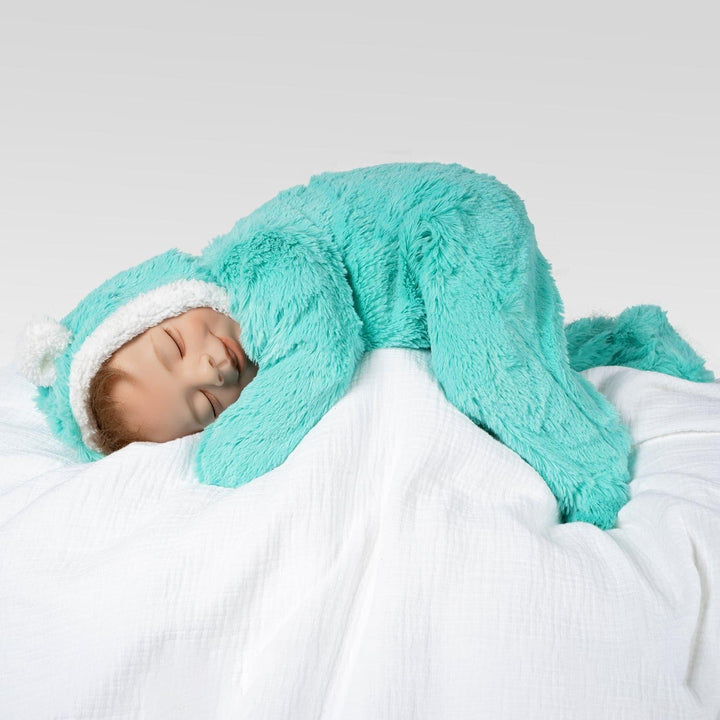 Smiling Sleeper
Drift off to dreamland 💤 on Christmas night with Smiling Sleeper. This baby doll will keep you company in his cozy pajamas all day and night long.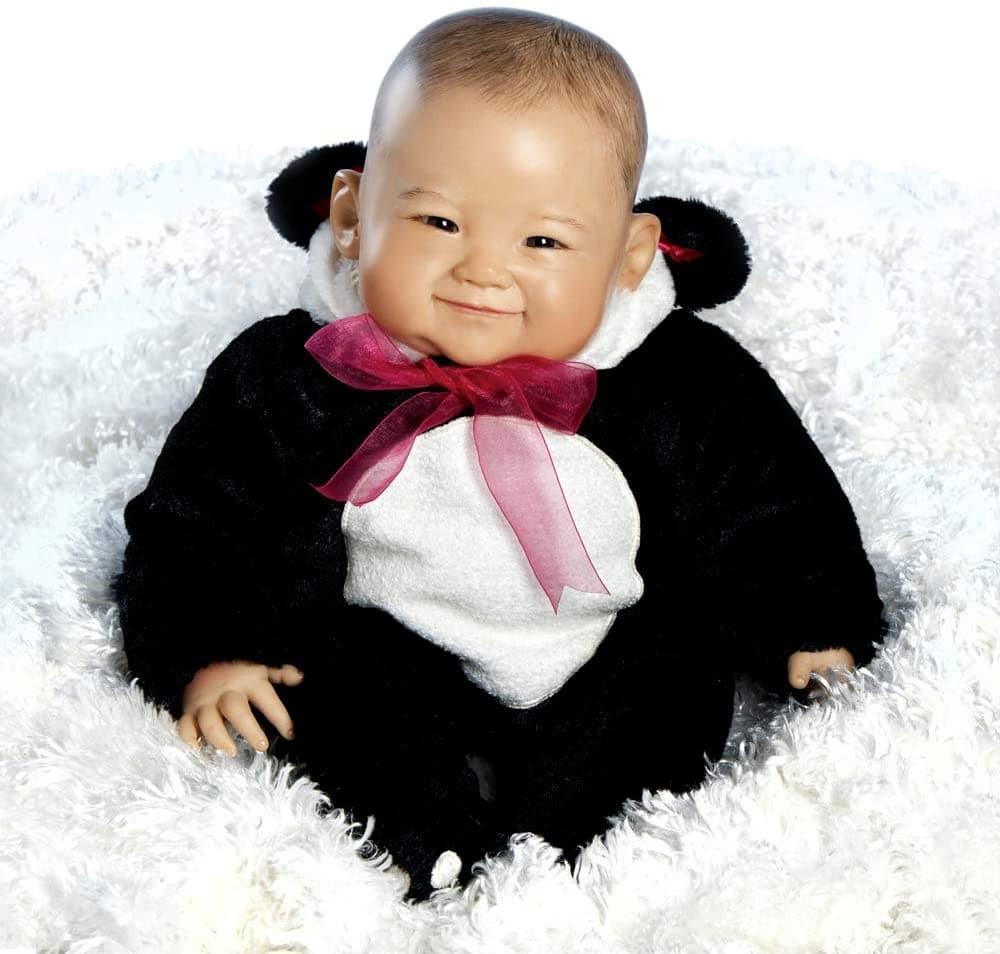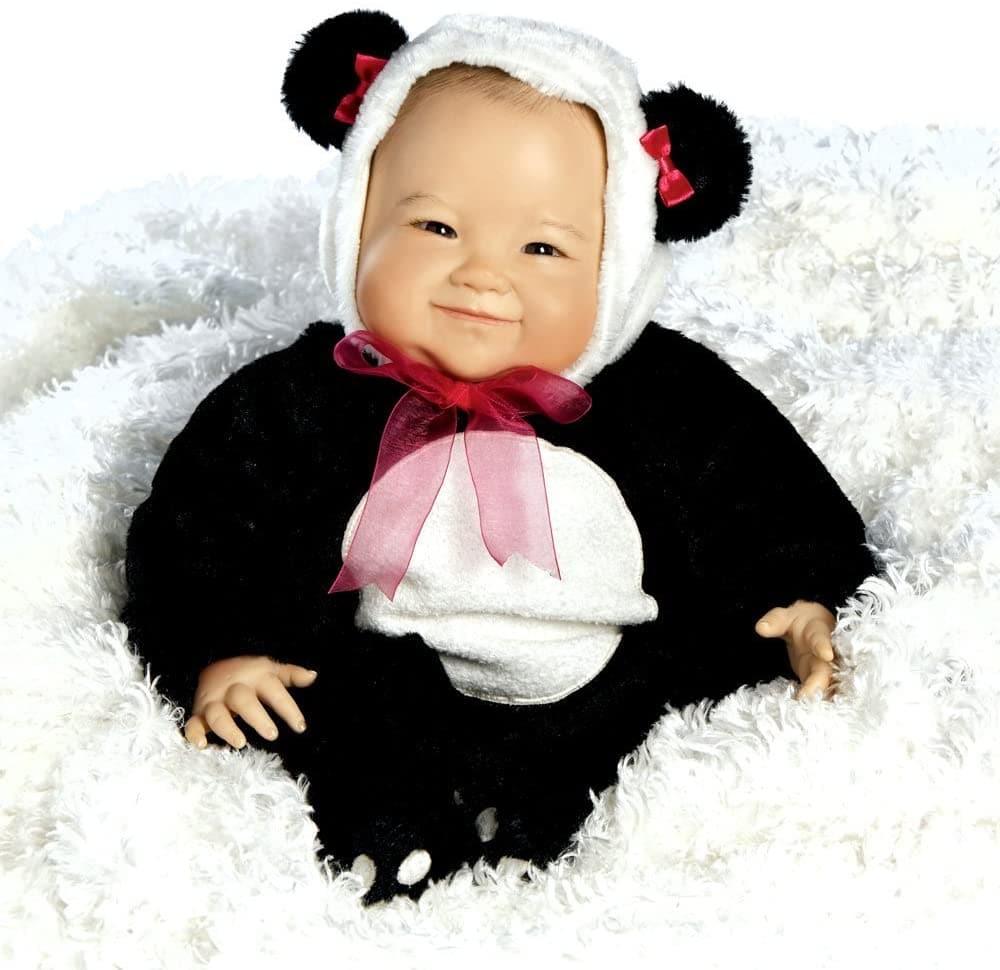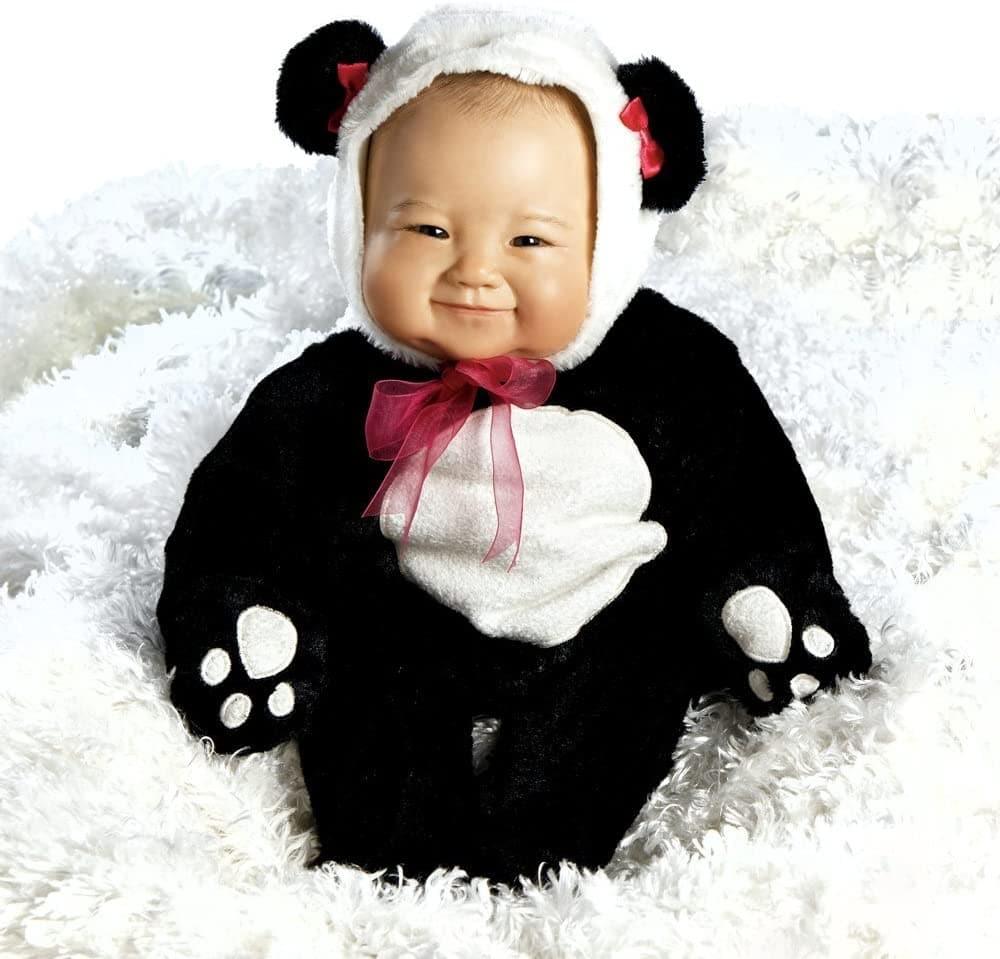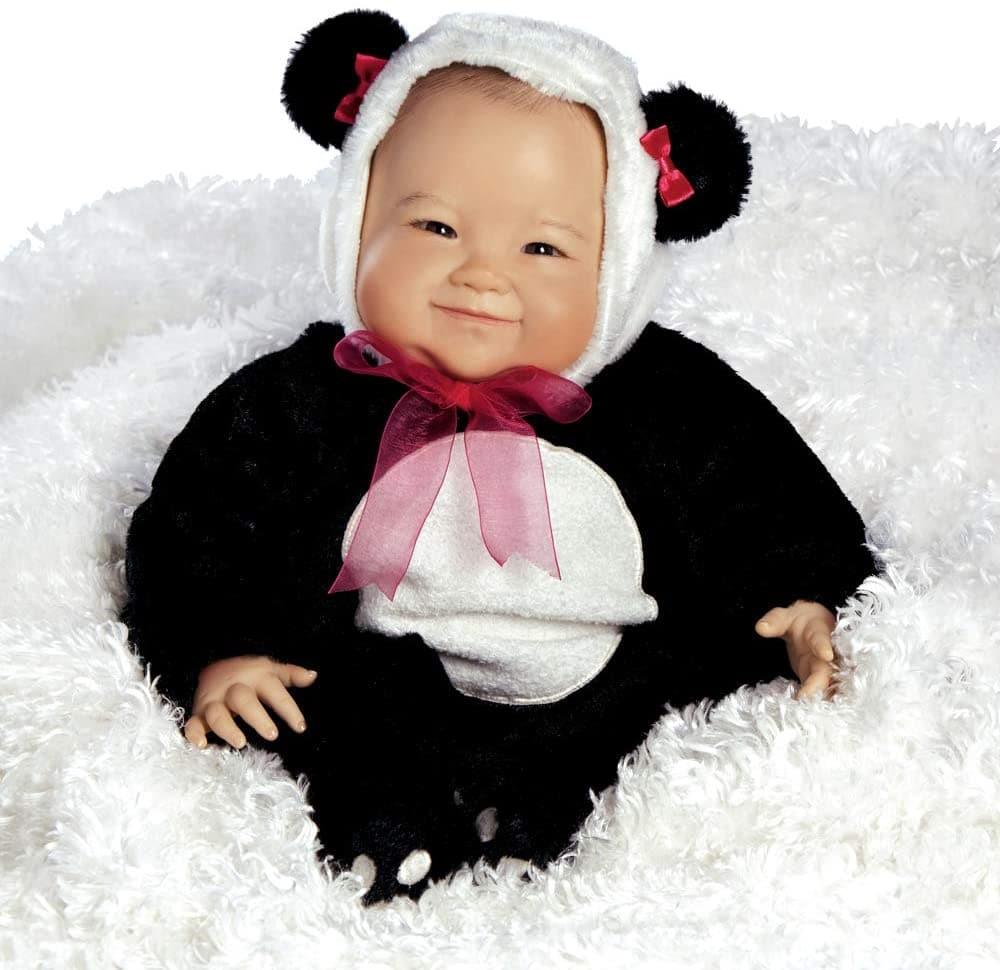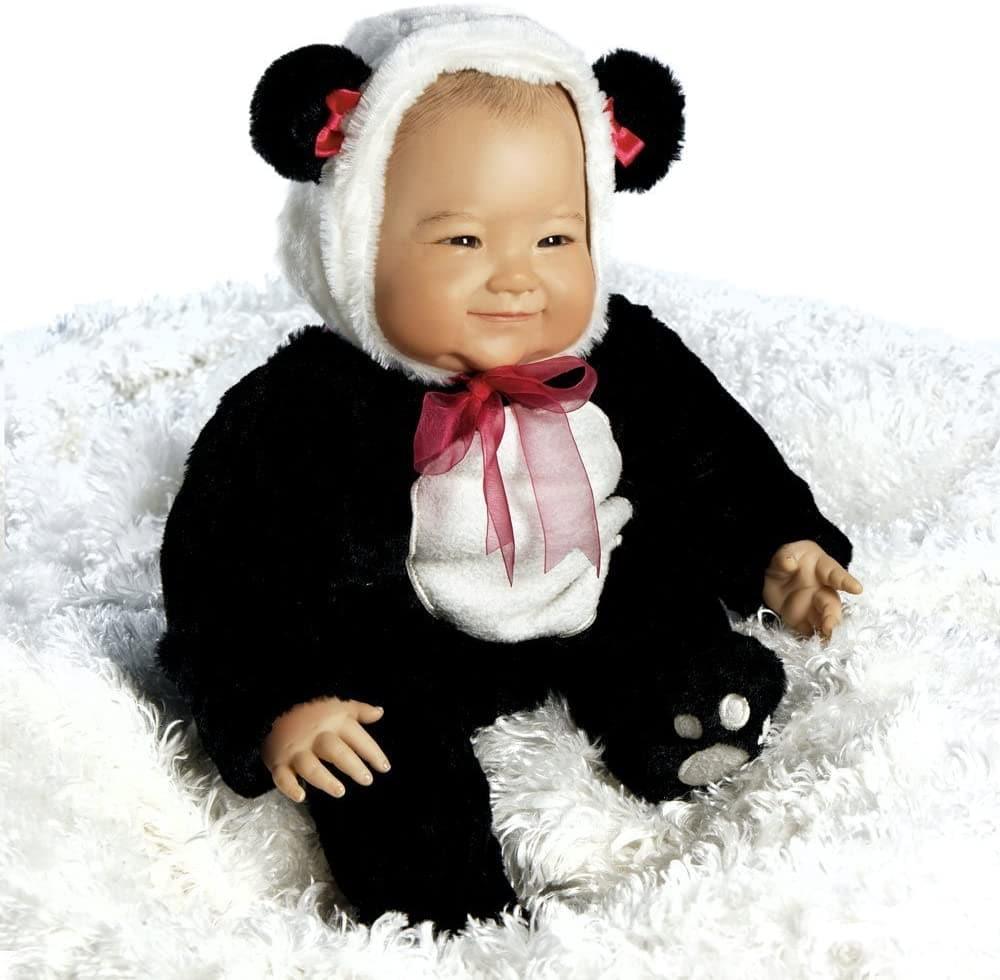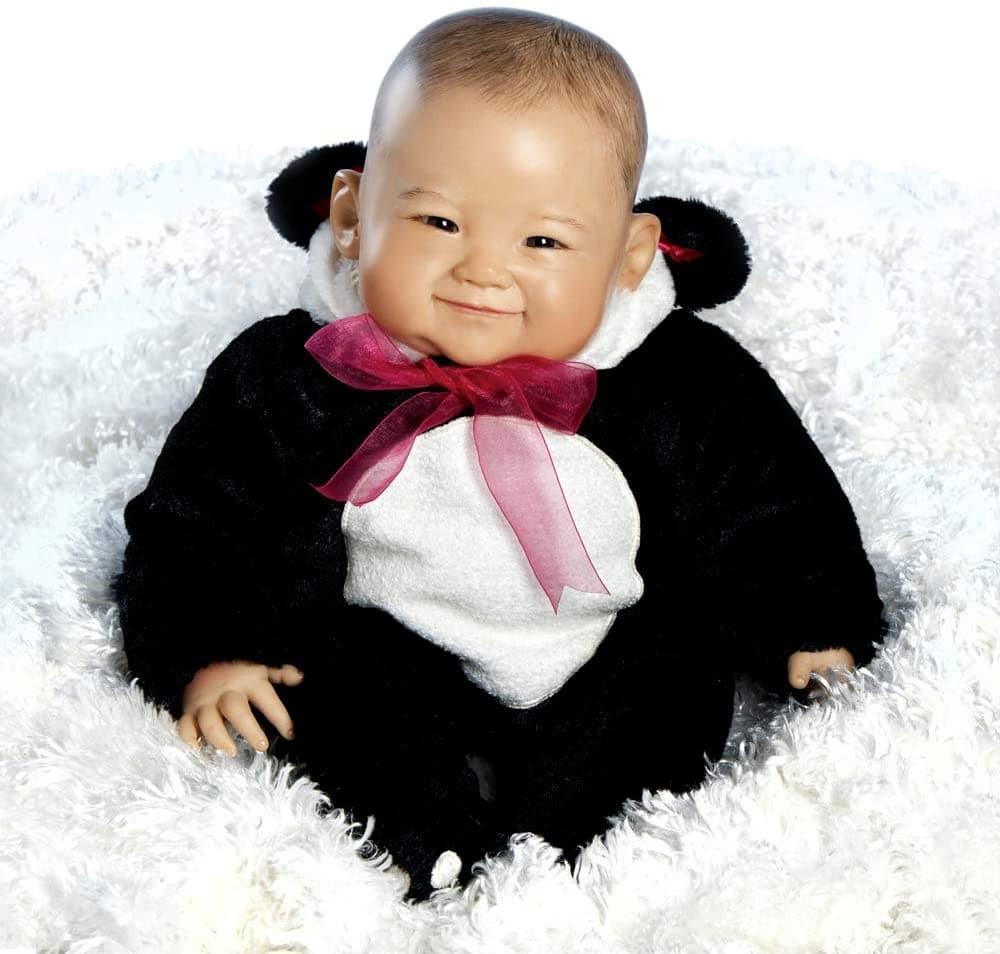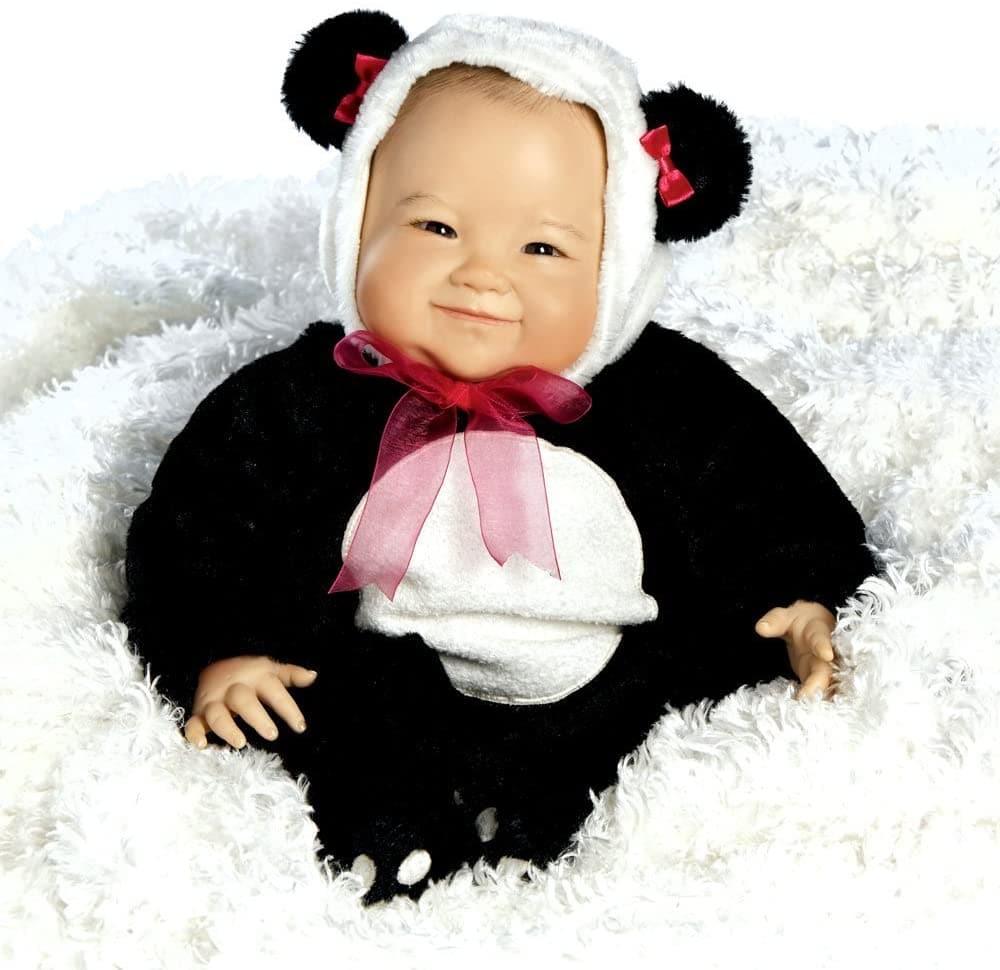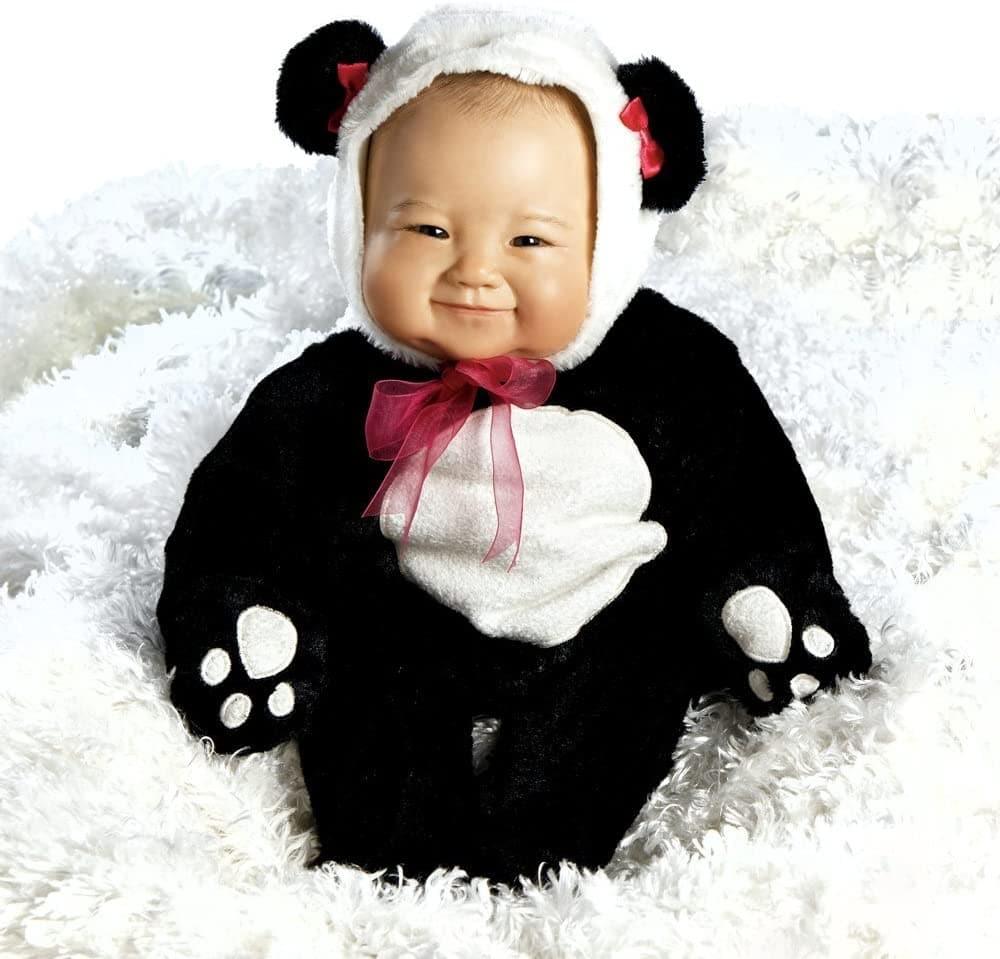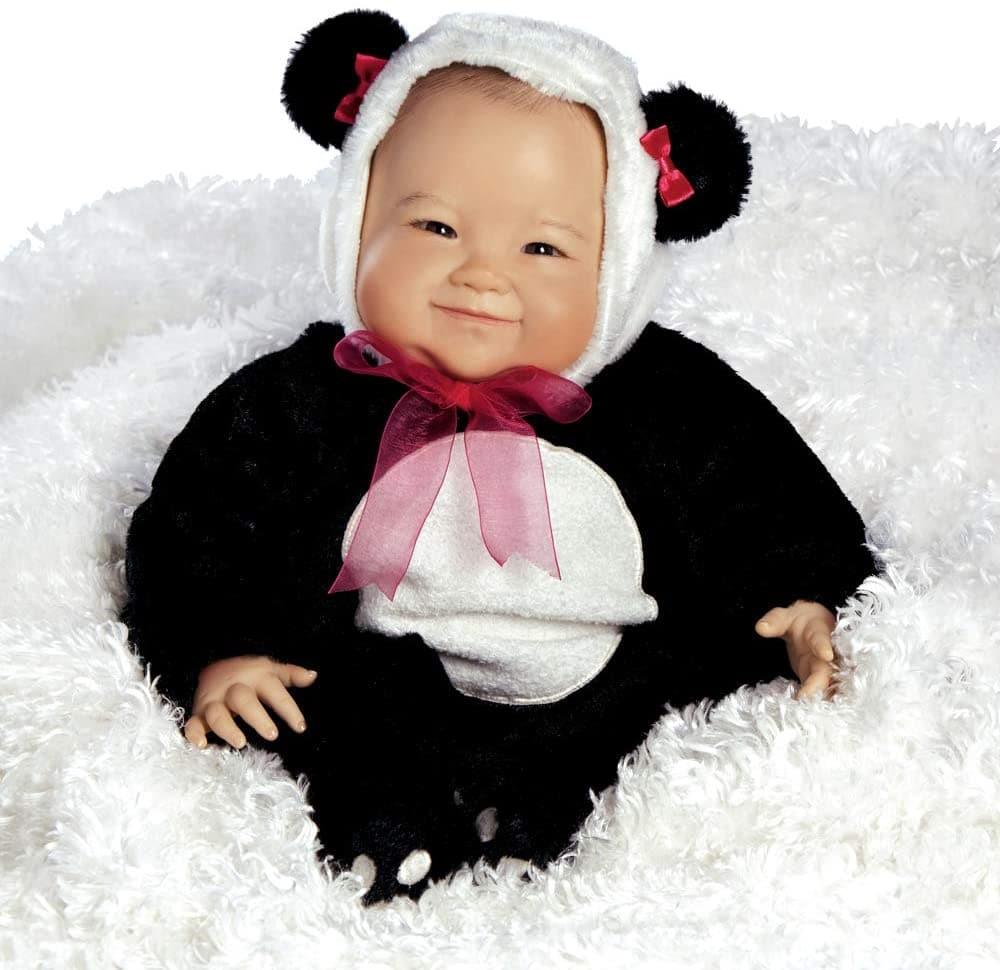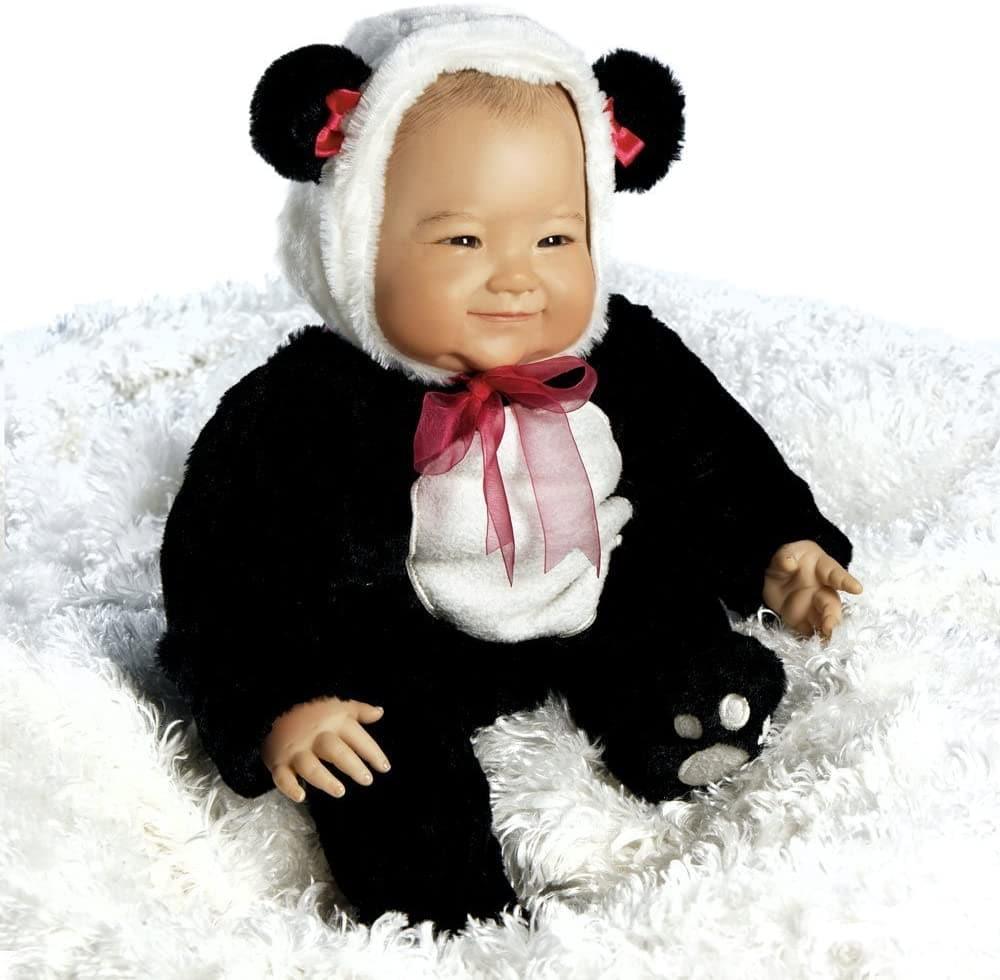 Su-Lin
You won't be able to resist Su-Lin's contagious grin sandwiched between her two plump cheeks! Wearing a soft faux fur Panda Bear outfit, this baby doll is dressed to cuddle by the tree with you and wait for Santa! 🎅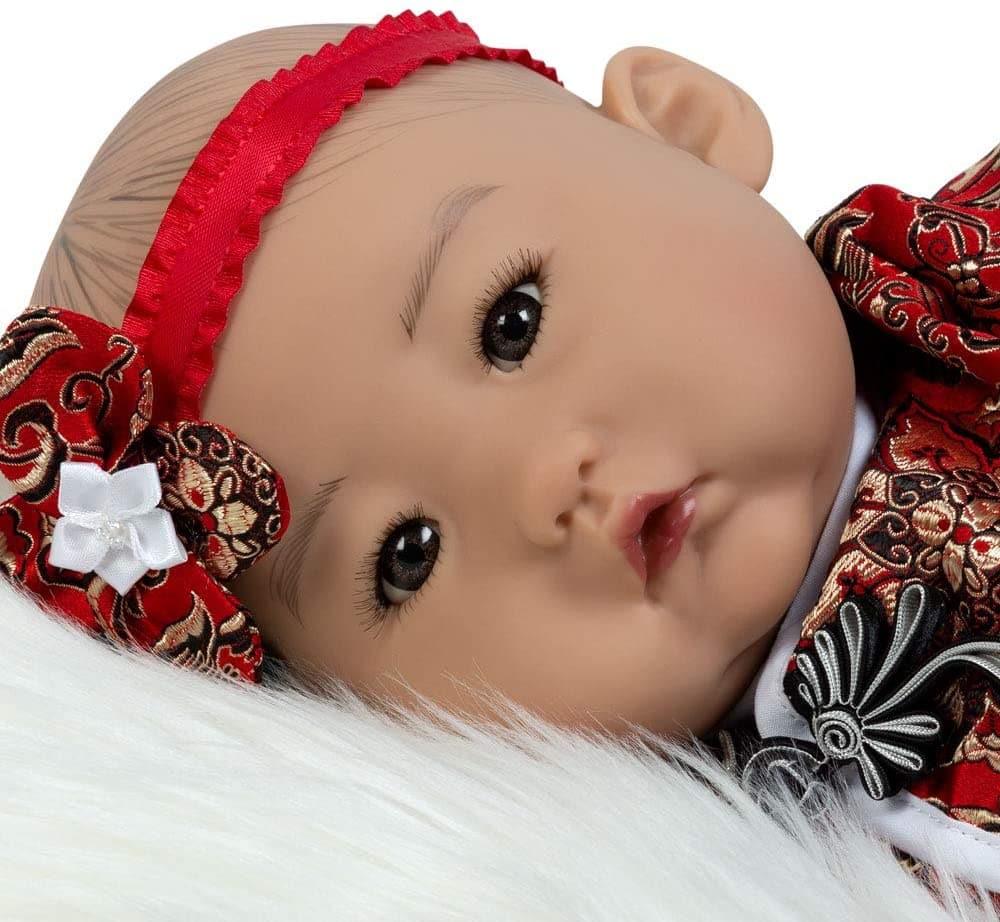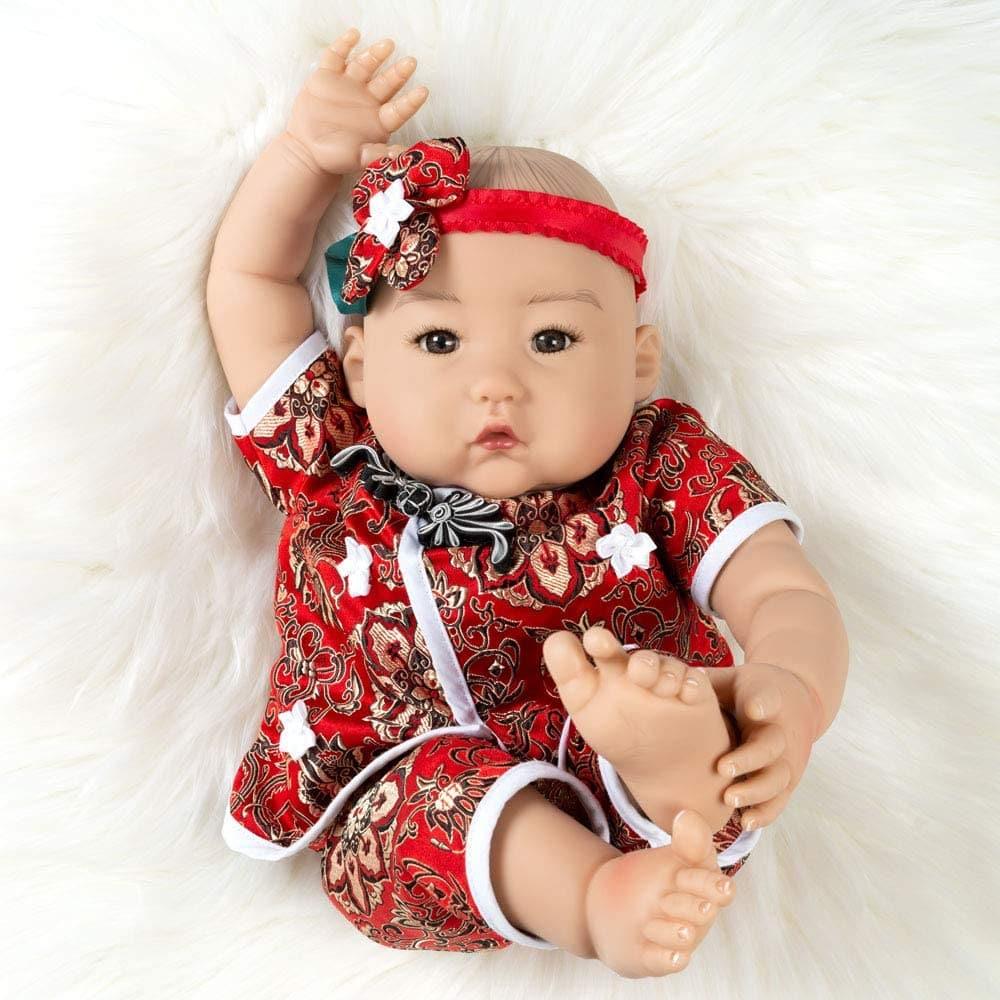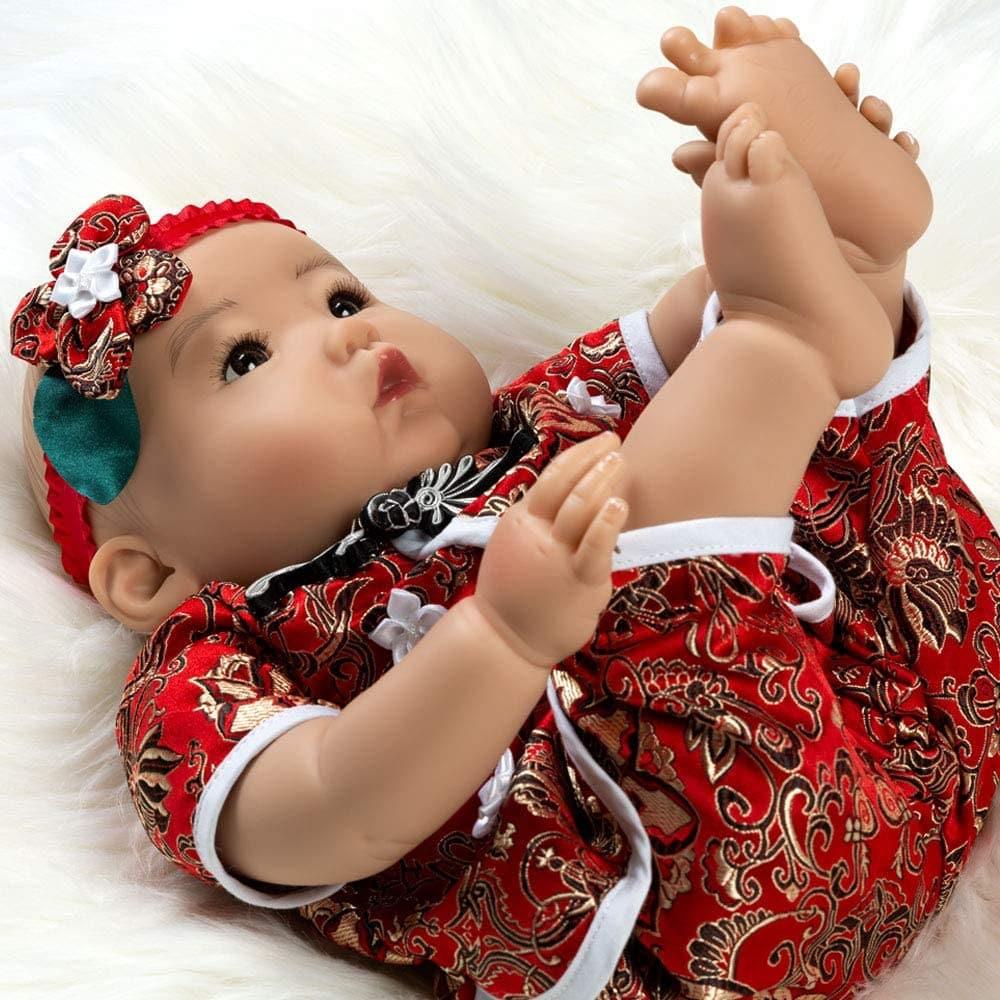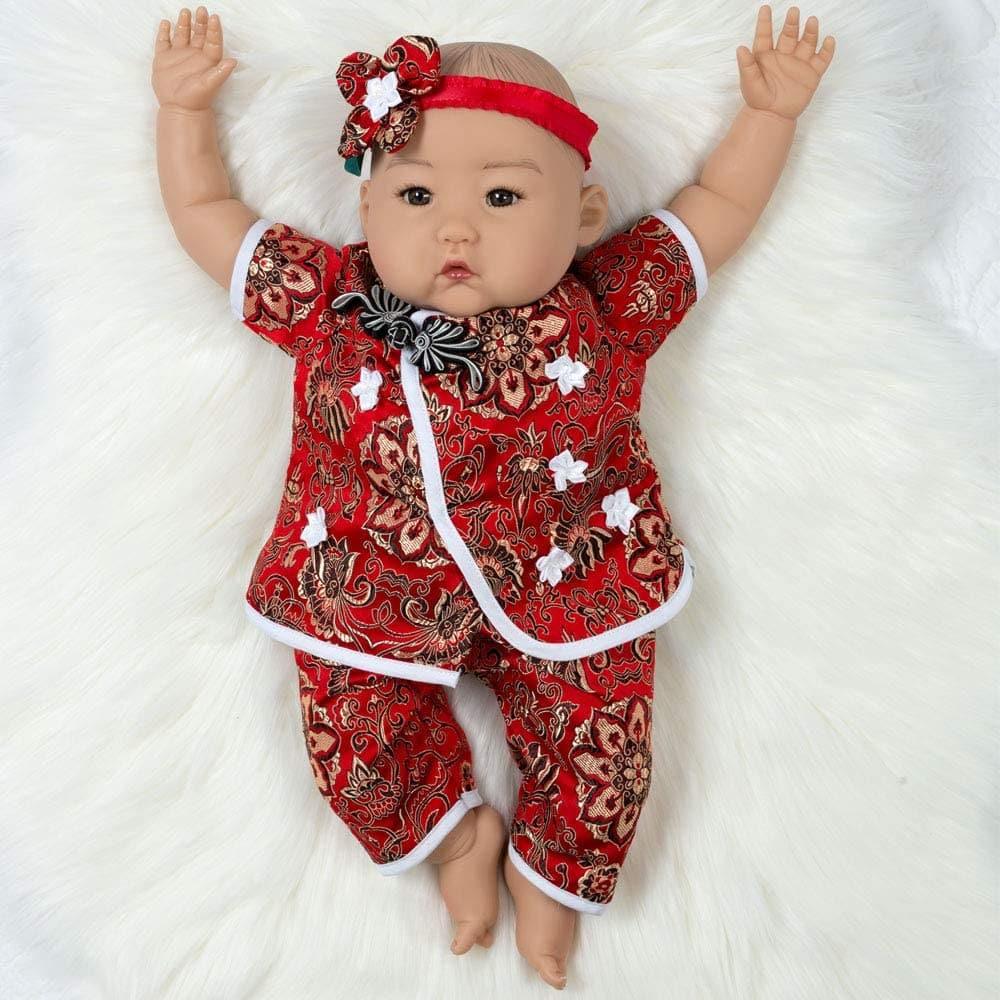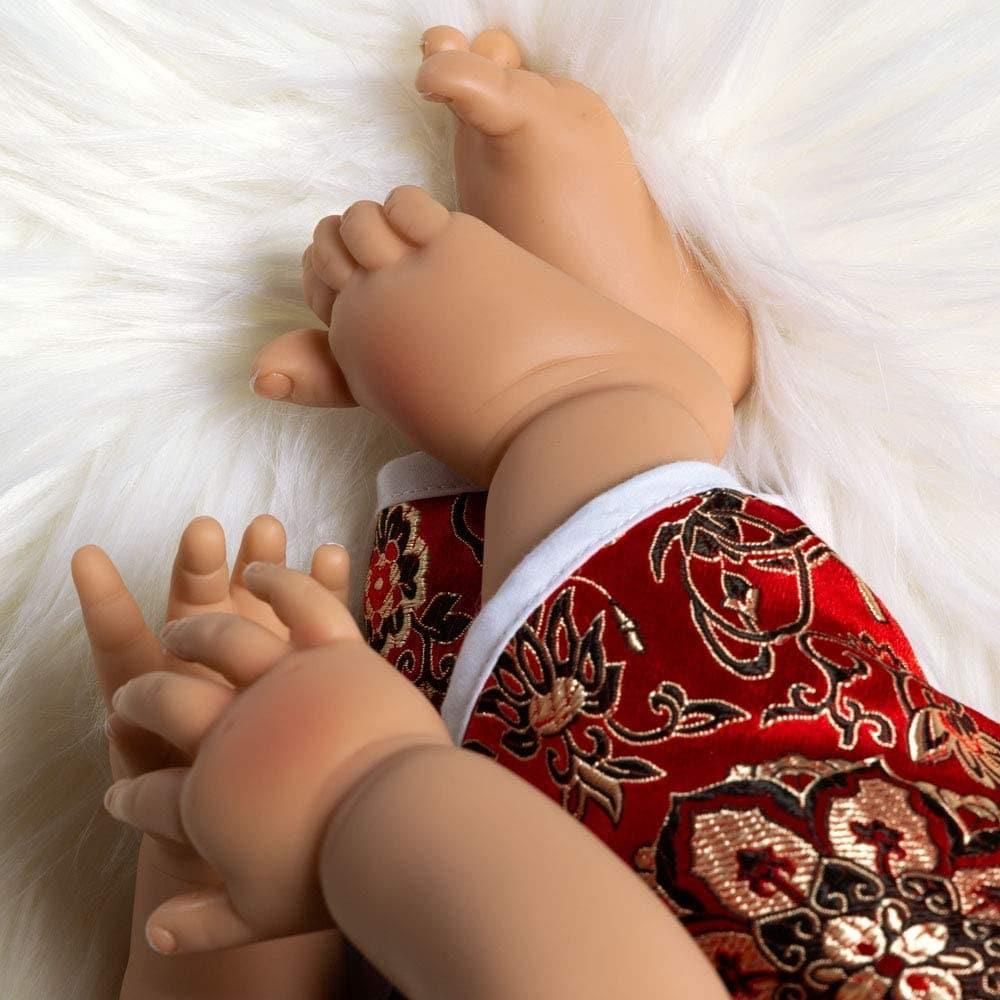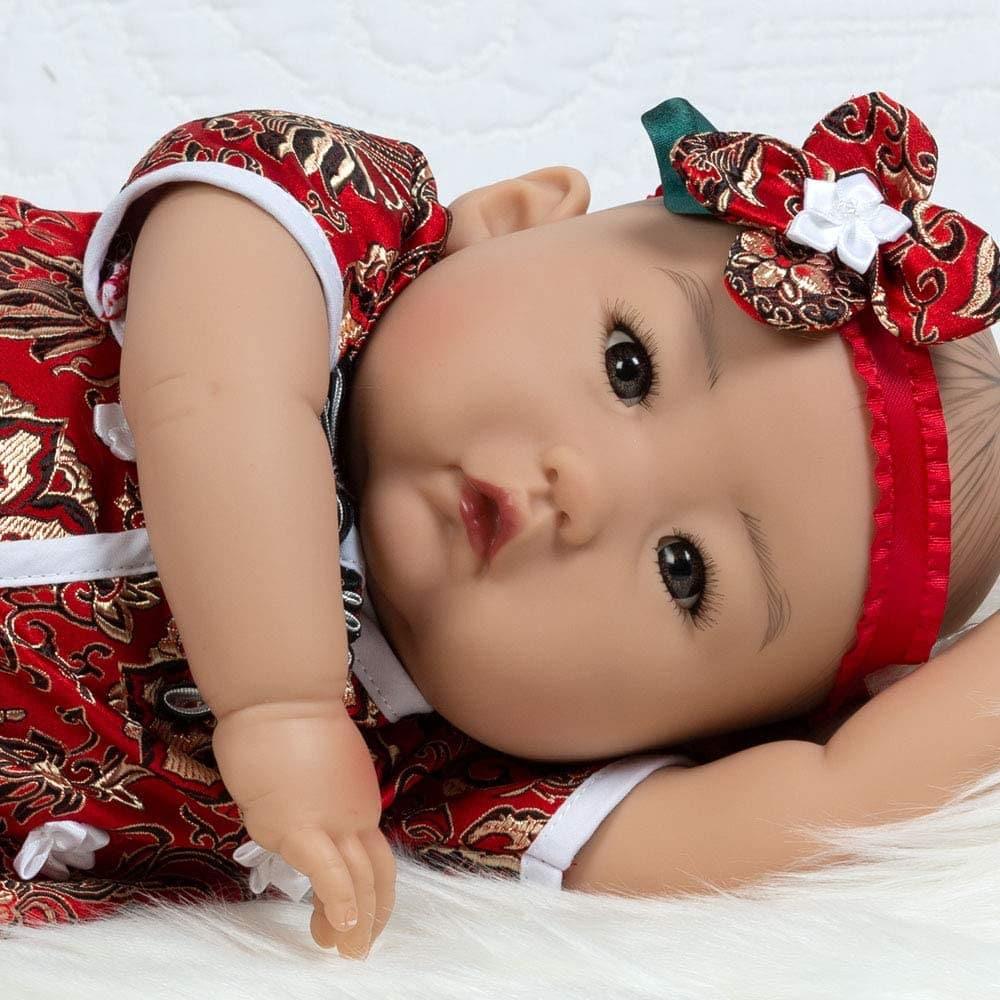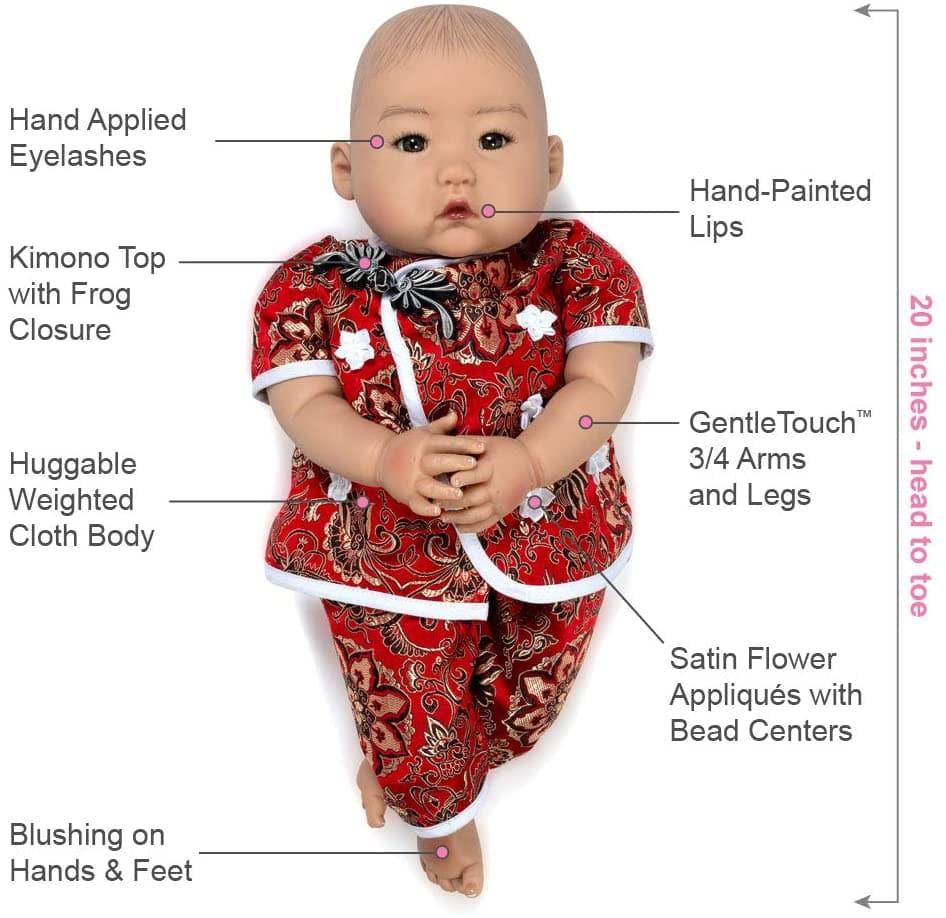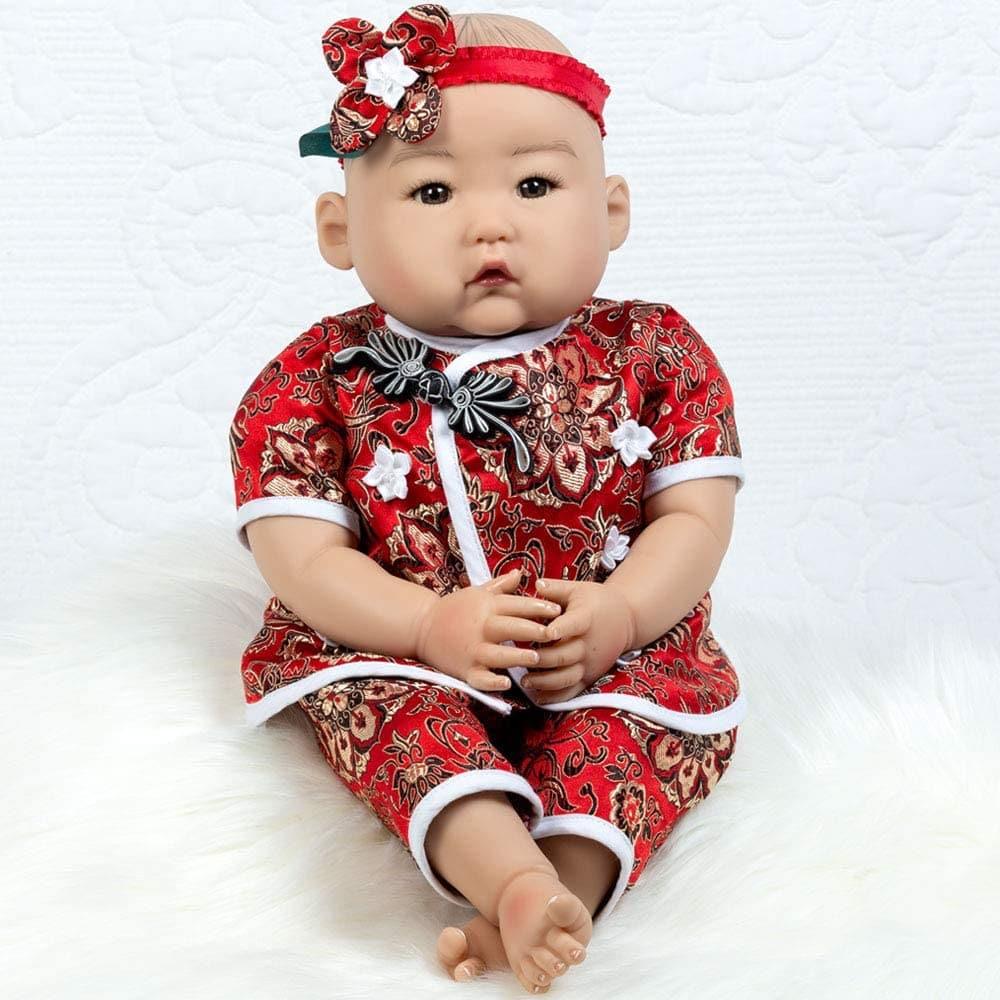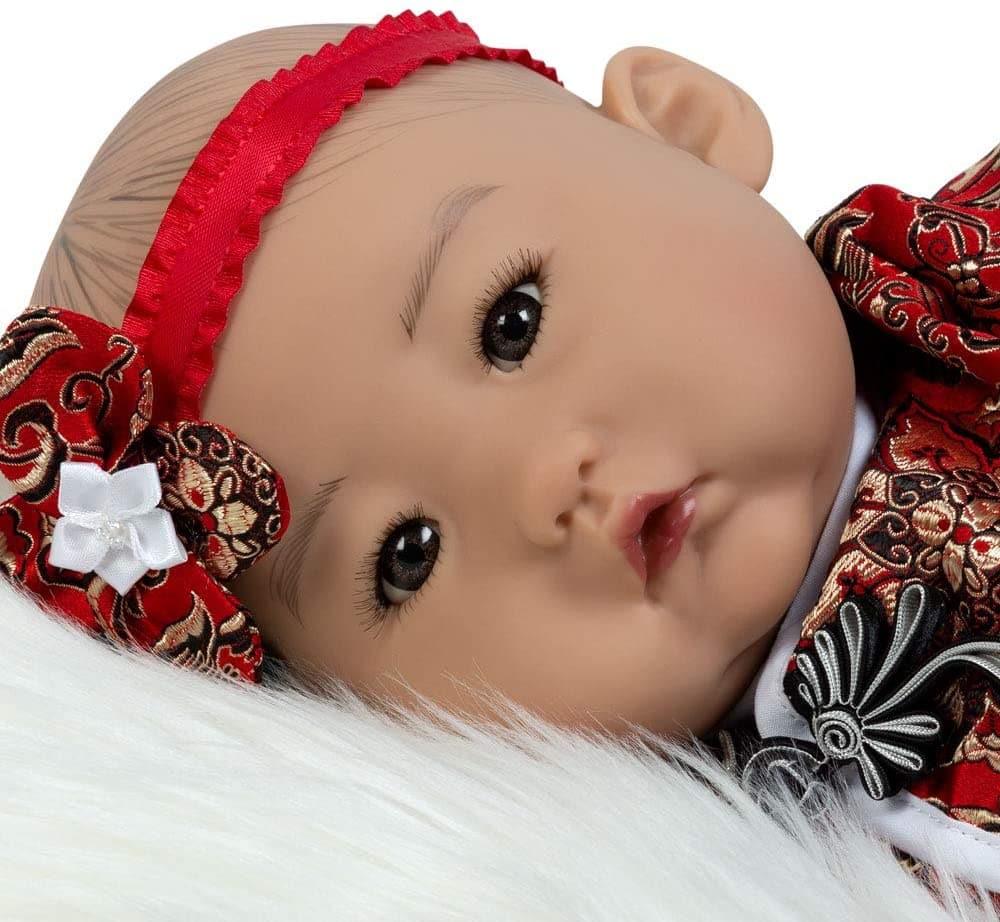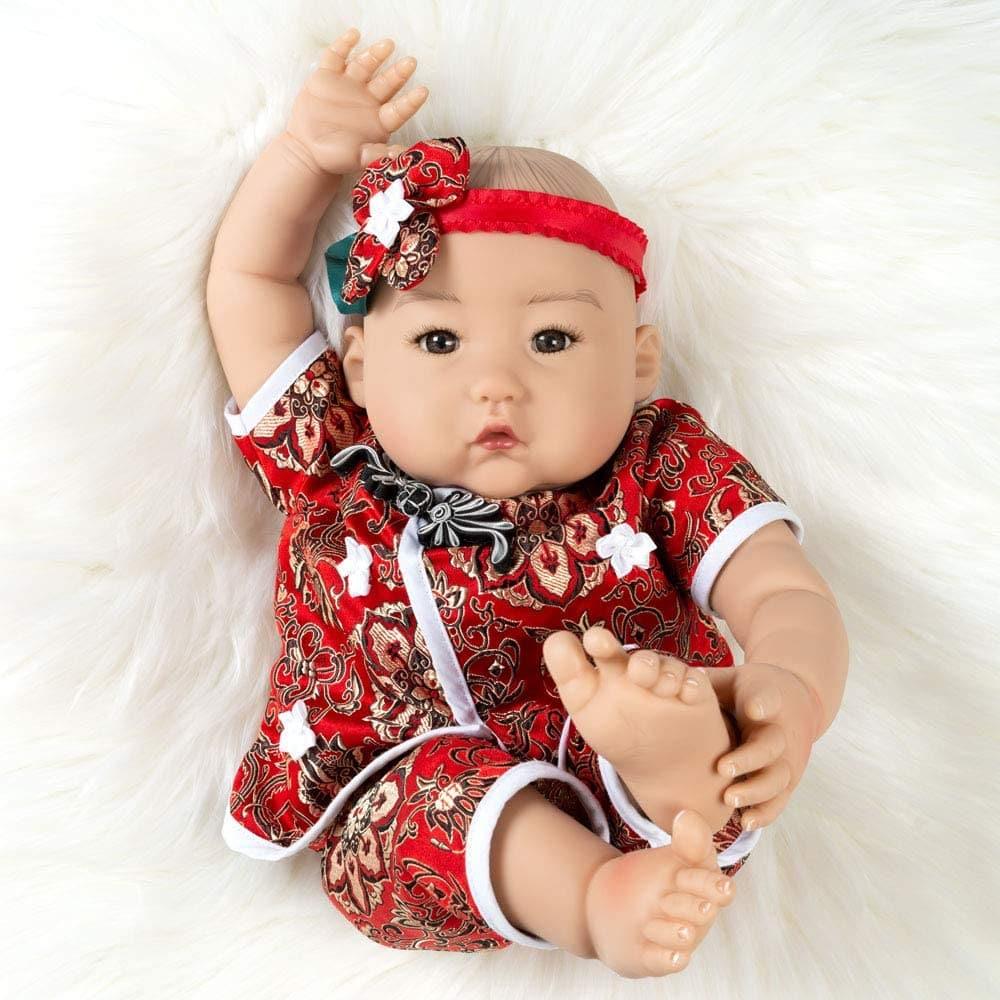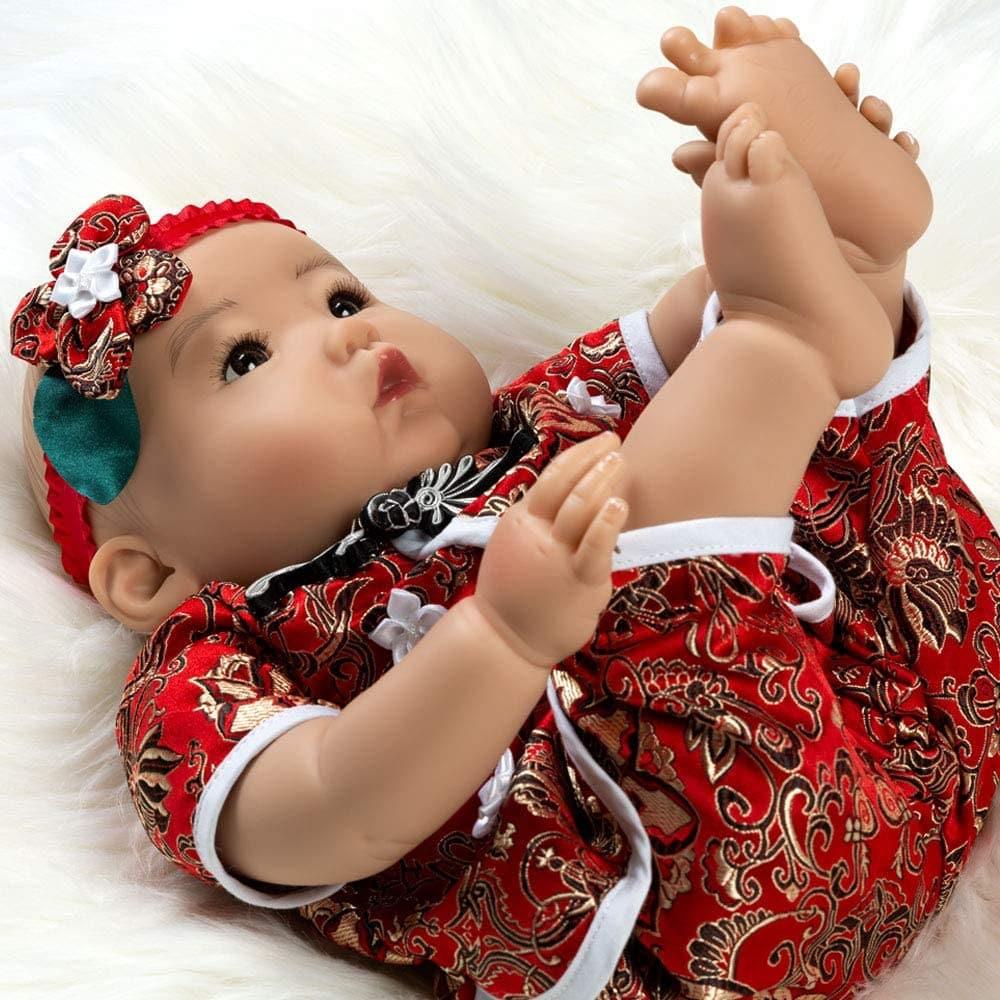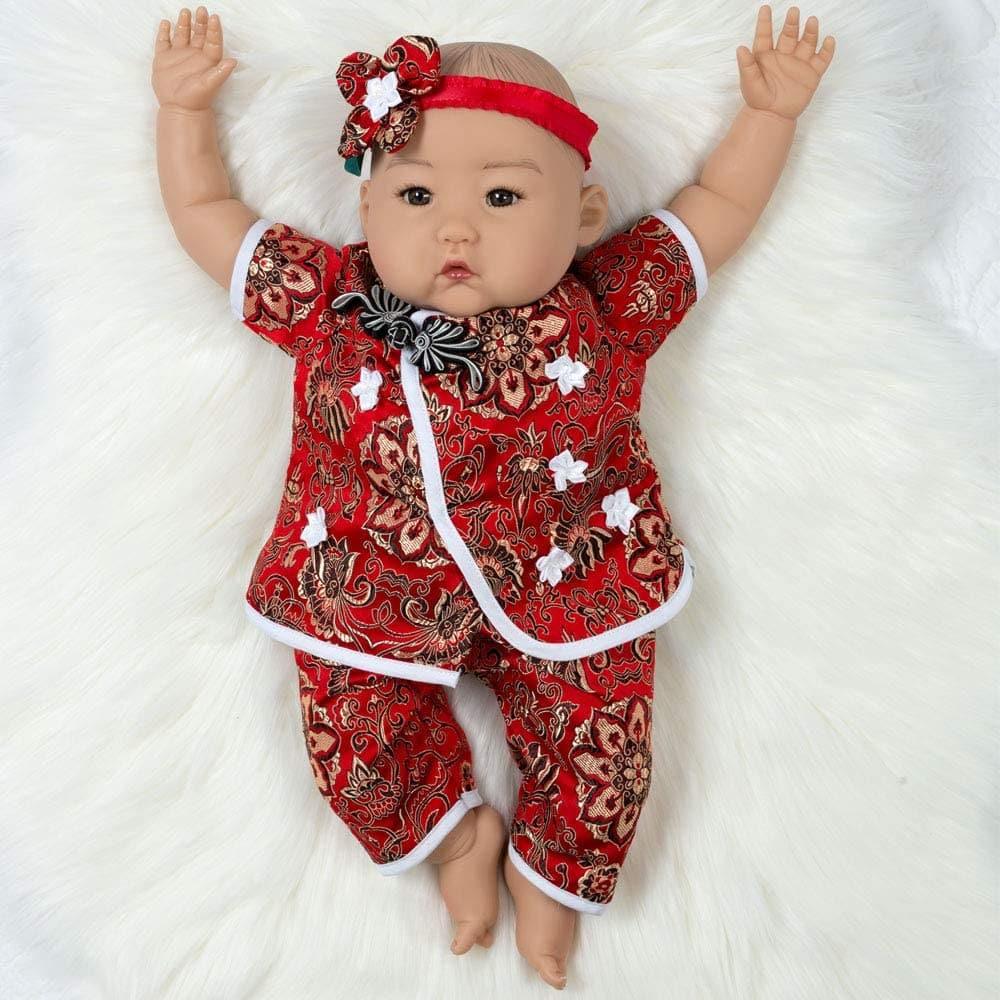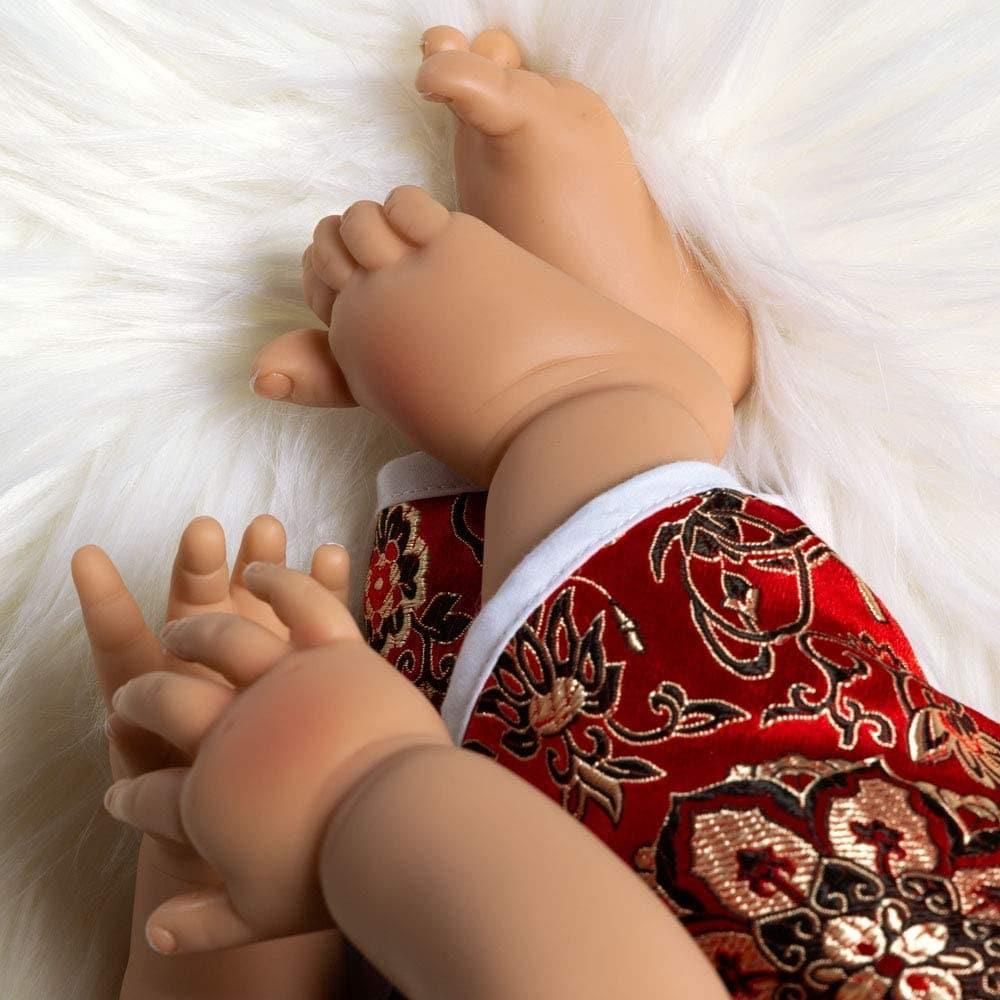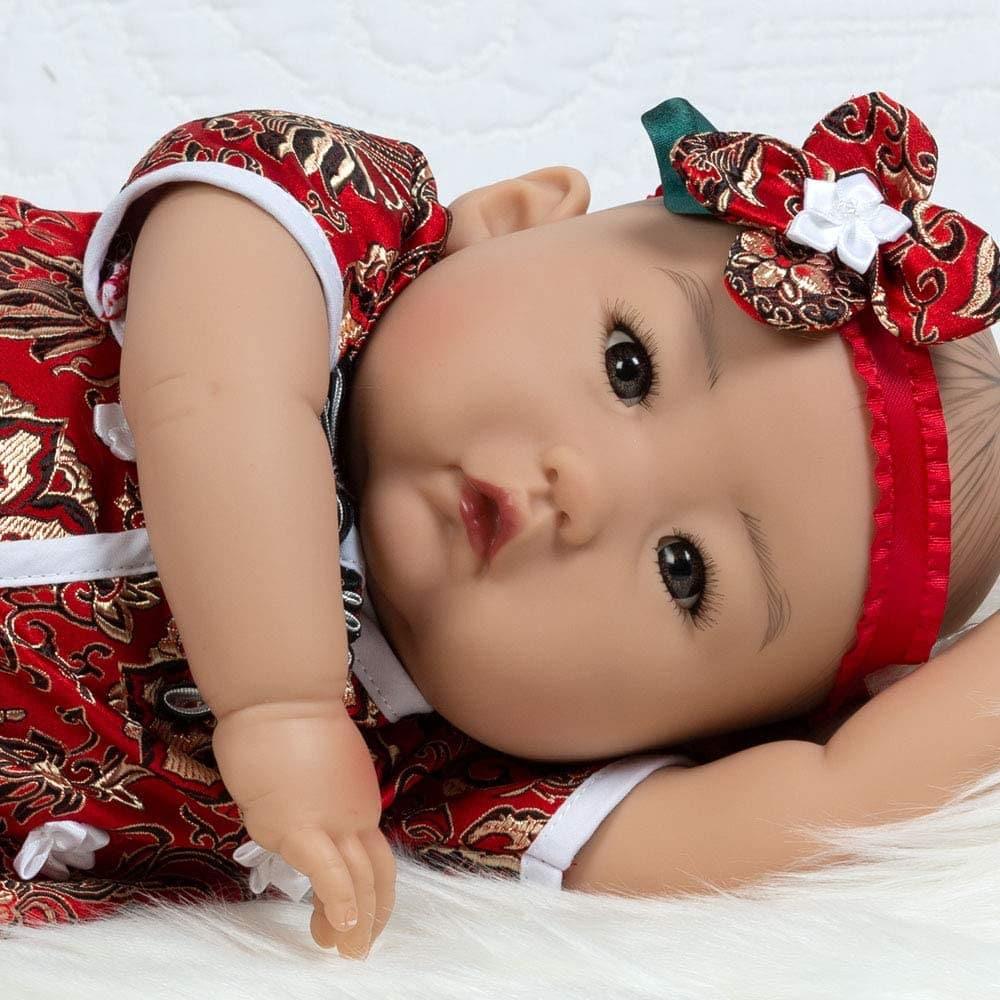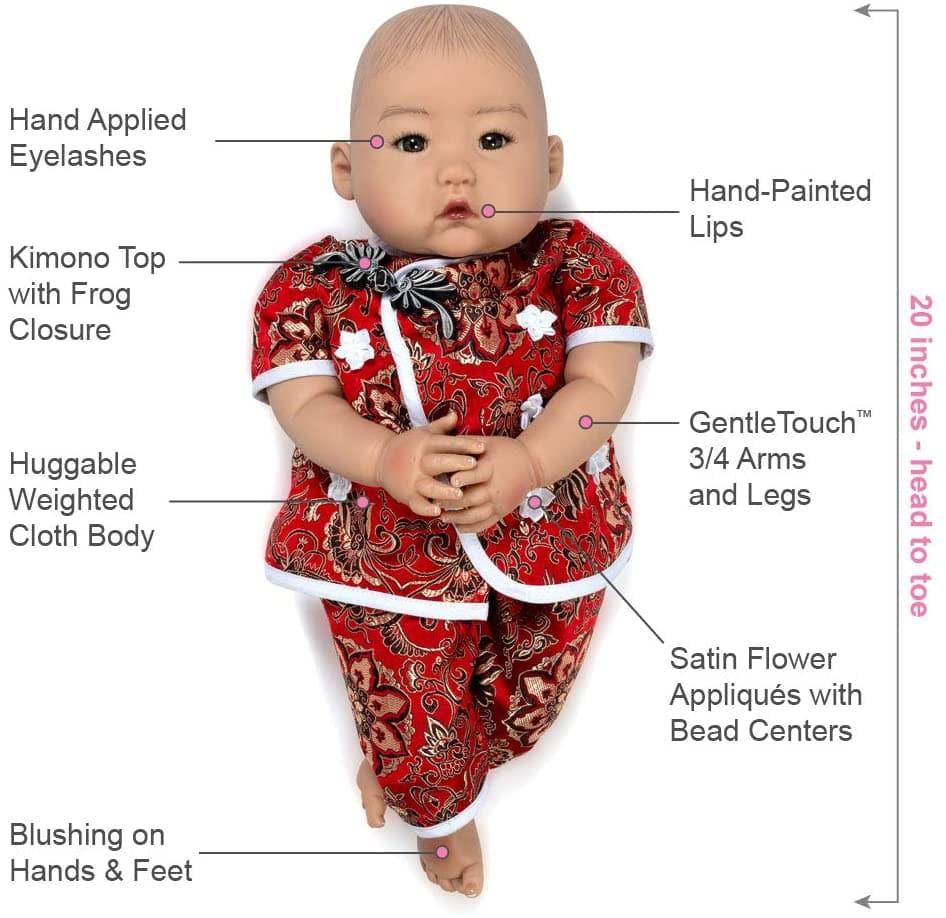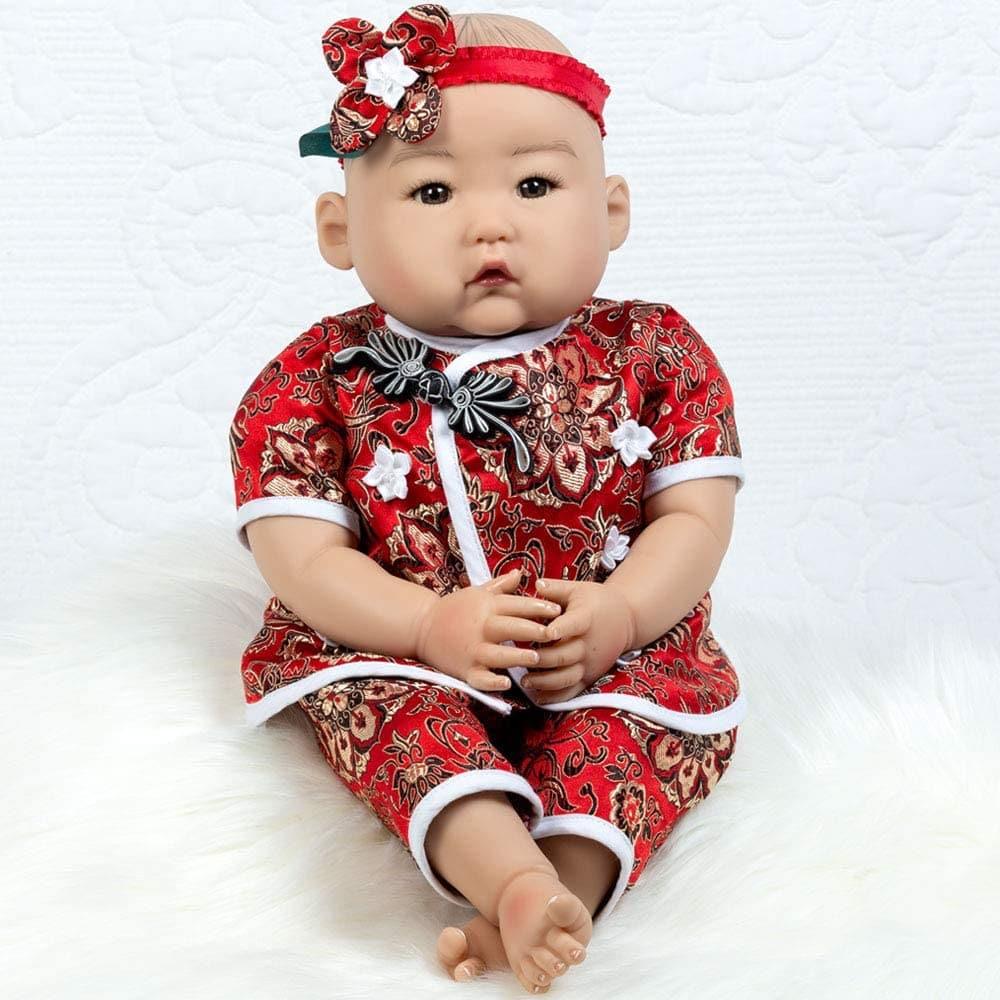 Baby Mei
Bring in the spirit of Christmas with Baby Mei. 🎁 Pretty in red, this baby doll is unbelievably sweet with her round full cheeks and chubby arms & legs that give way perfectly to her name meaning 'Beautiful Plum' in Chinese.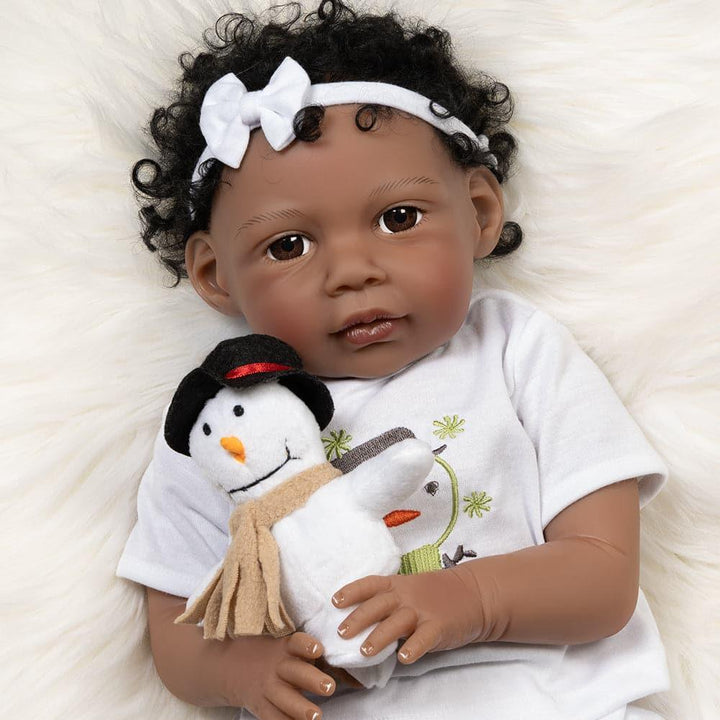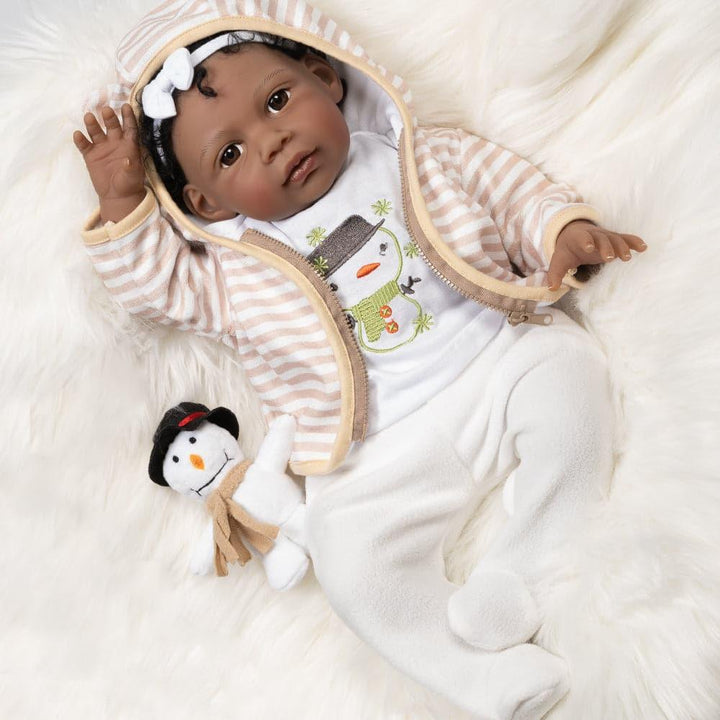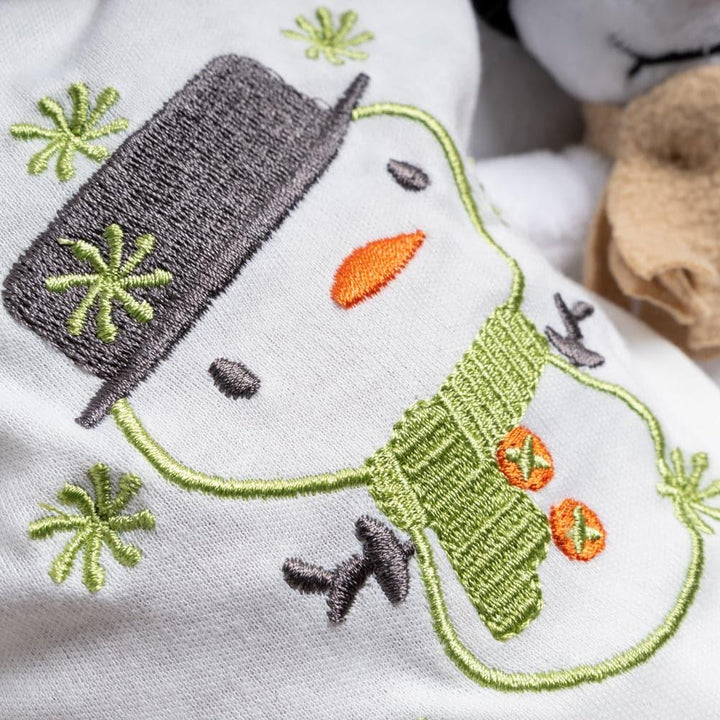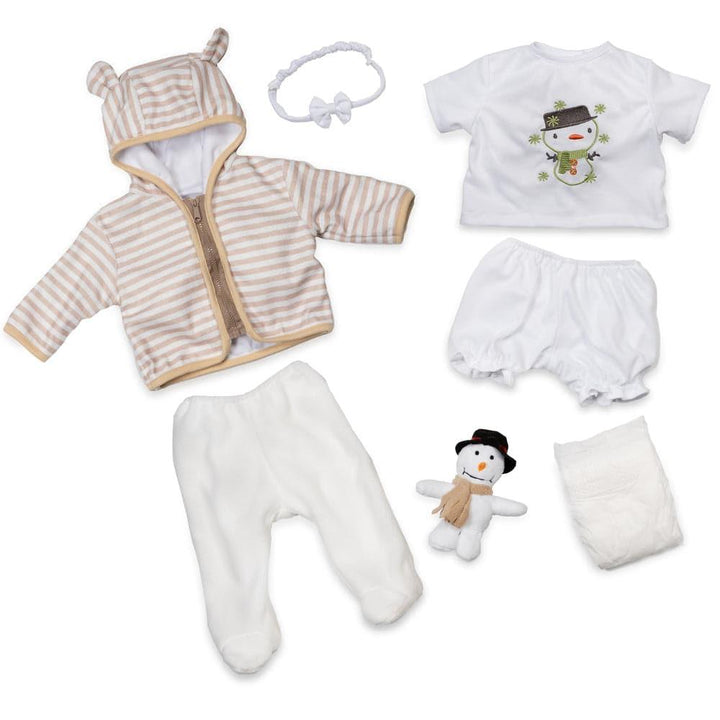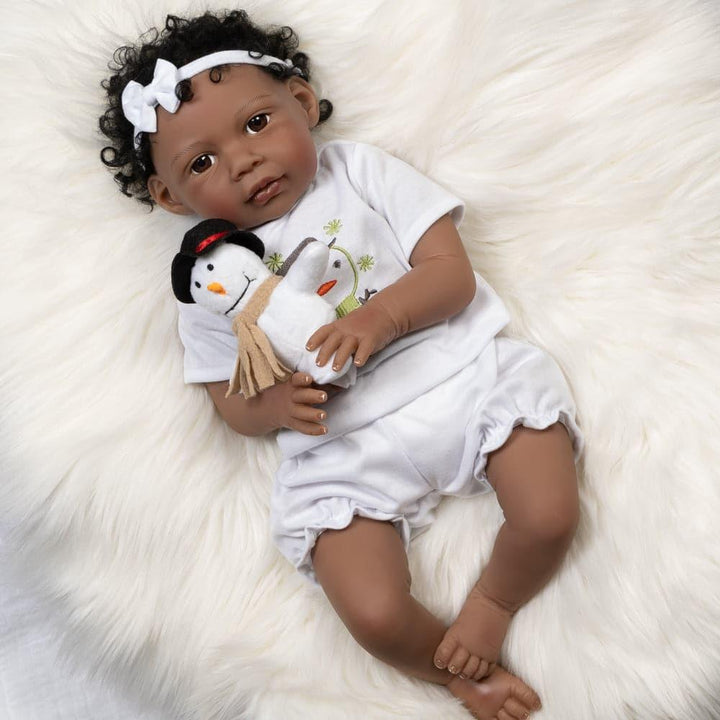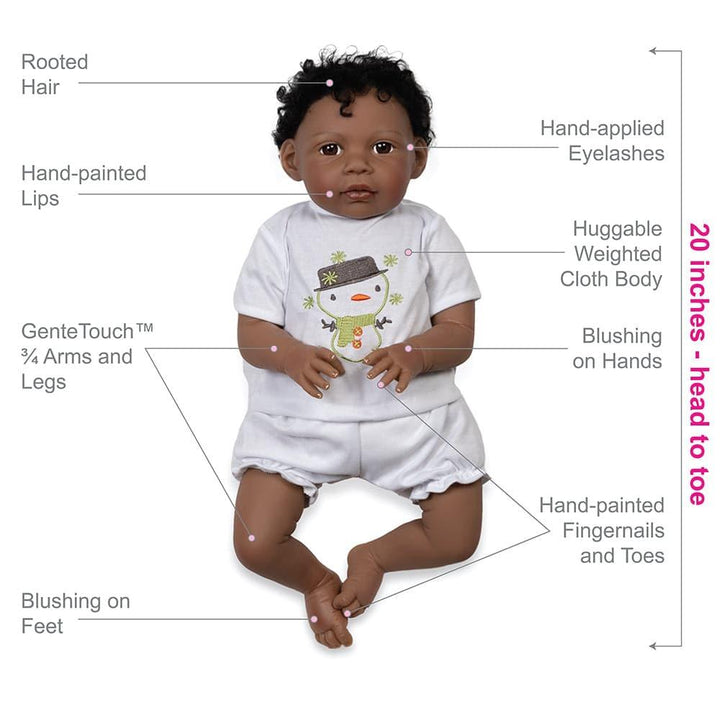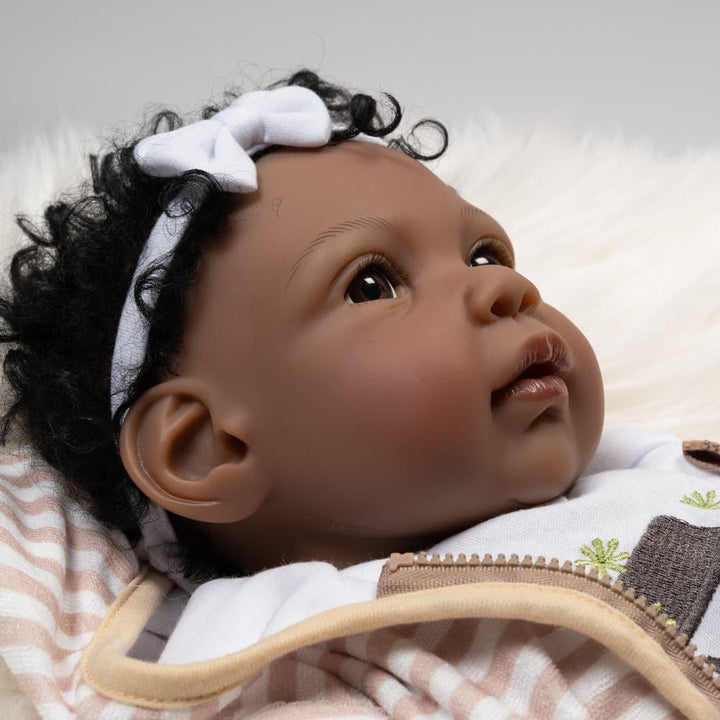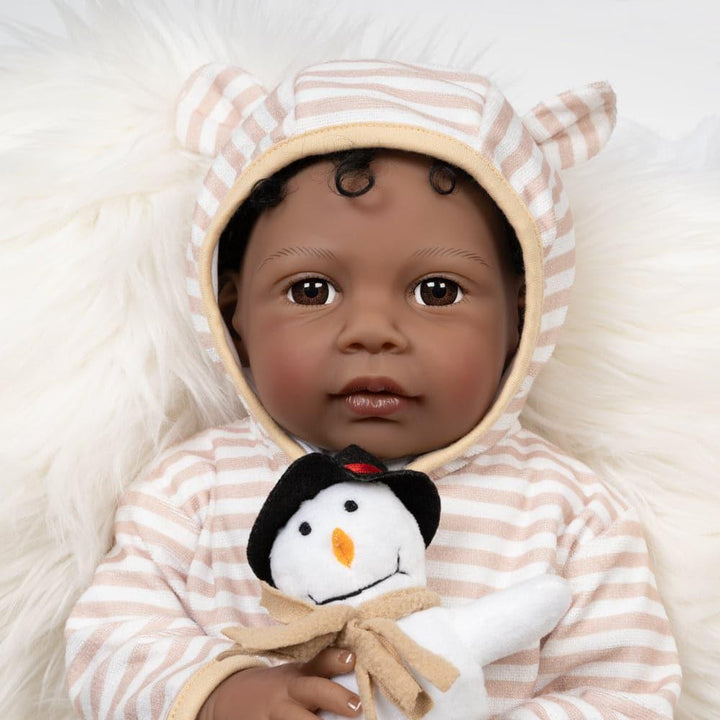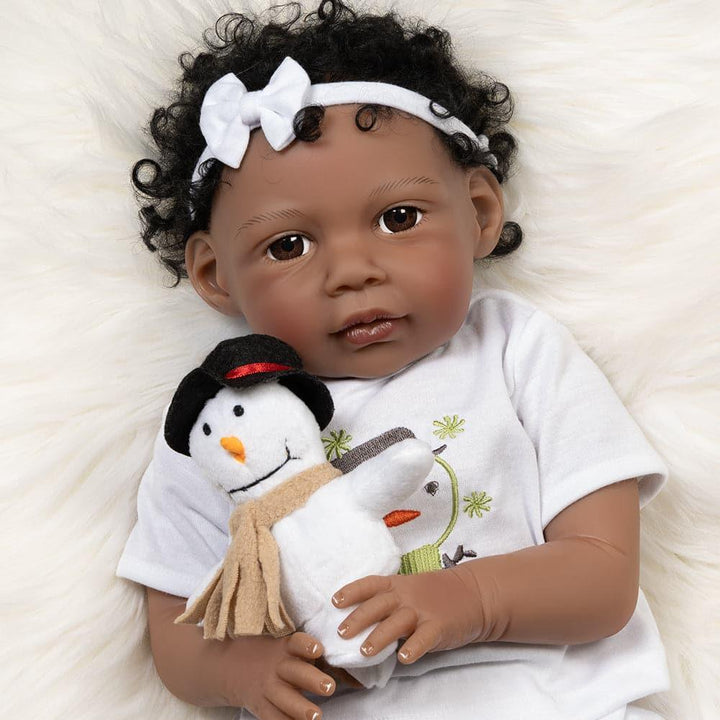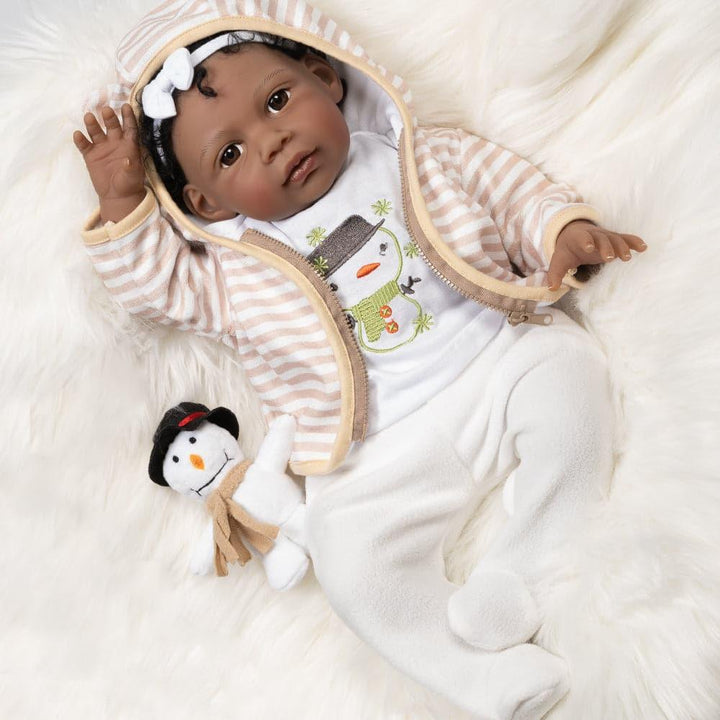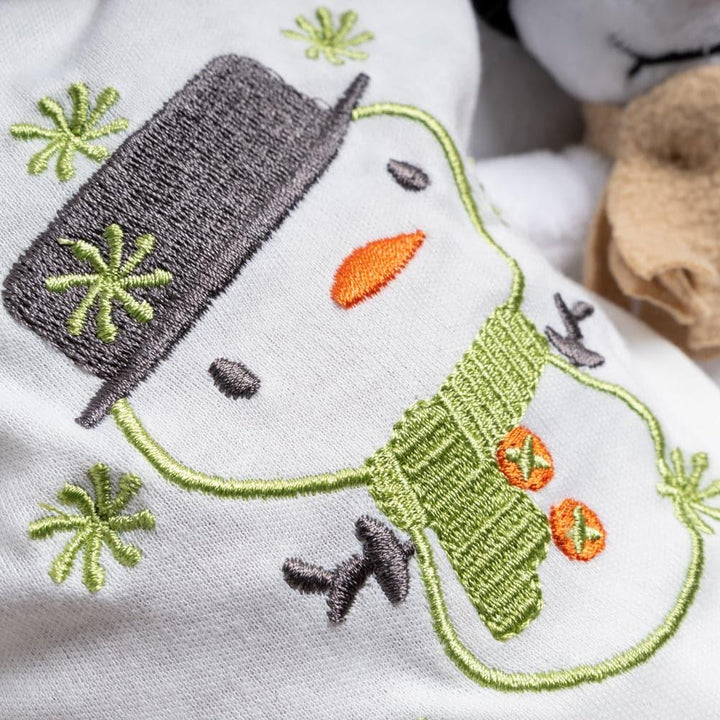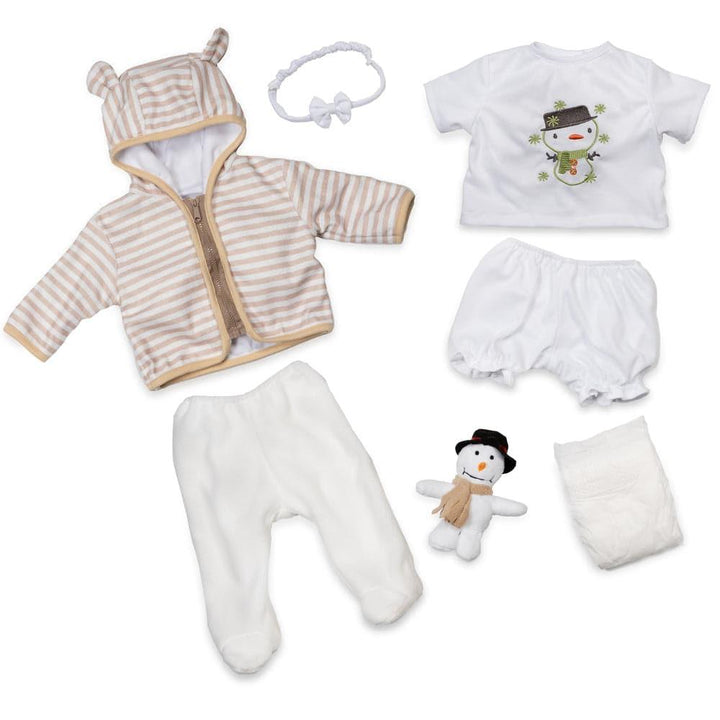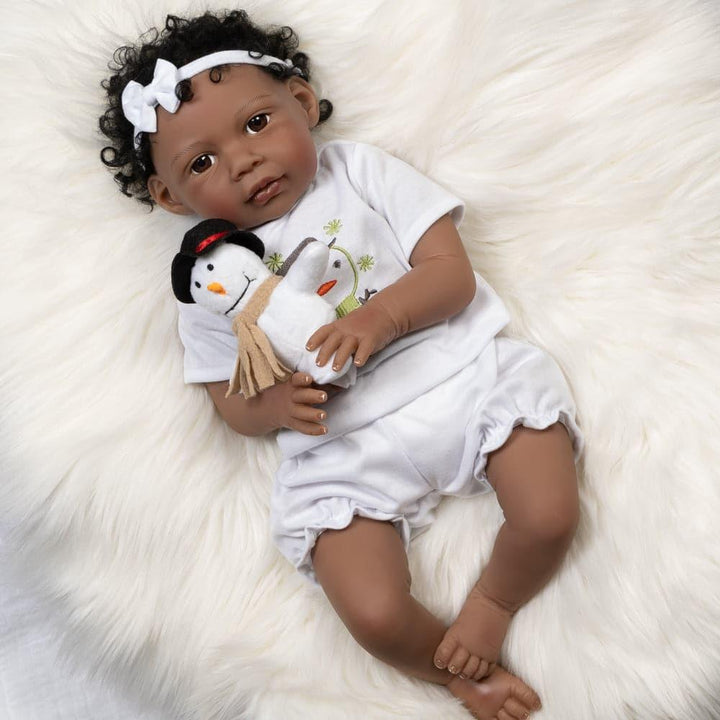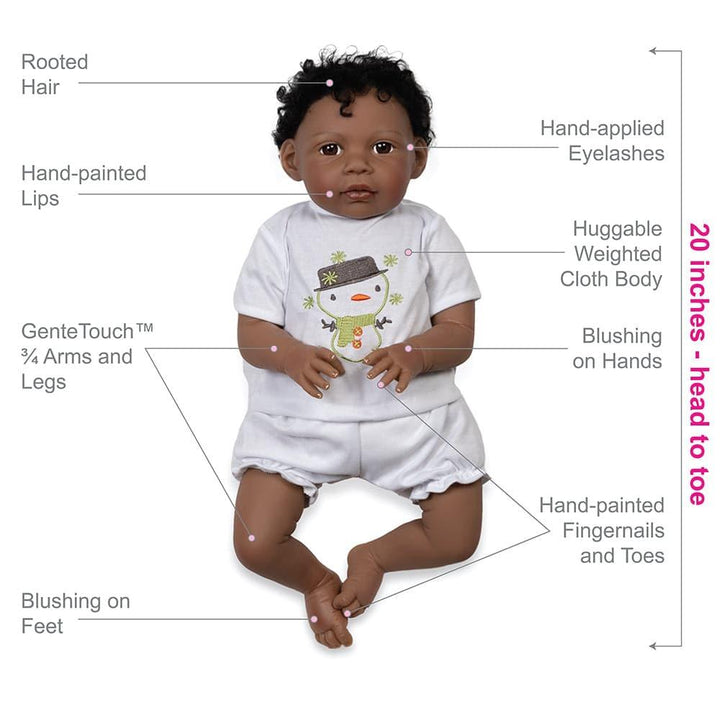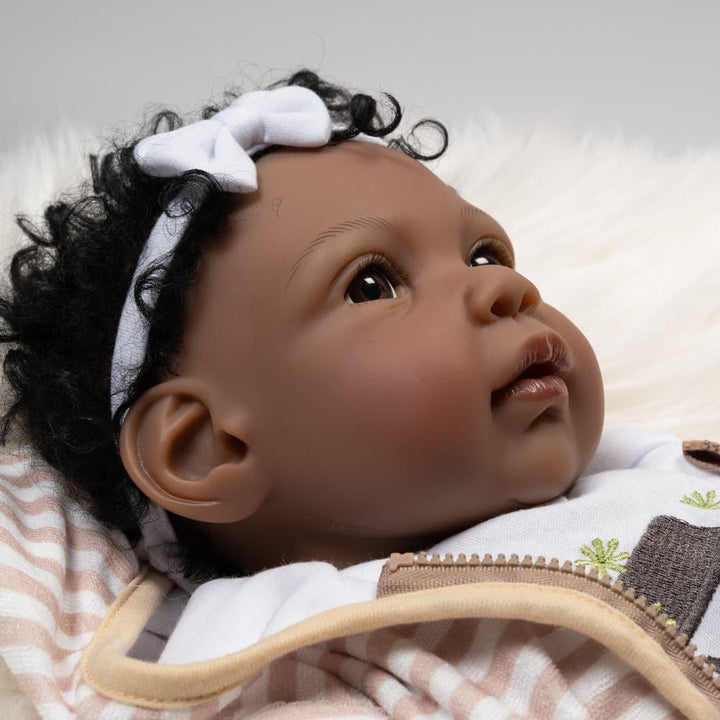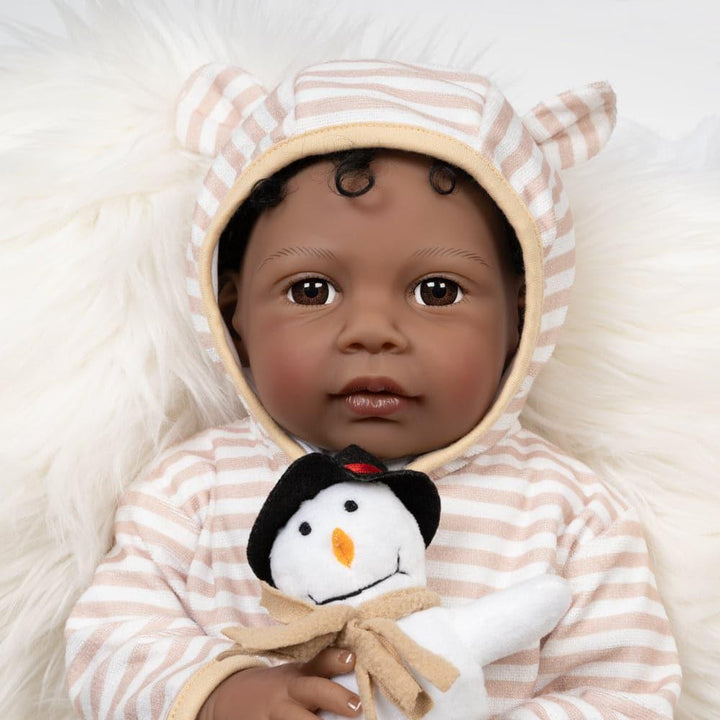 Baby Kione
Snow fight! ❄️ Capturing the playfulness of a winter's day, Baby Kione's dark coco skin contrasts perfectly with her ivory-colored ensemble. Wearing a cute snowman-themed outfit, she's ready to play with you this season!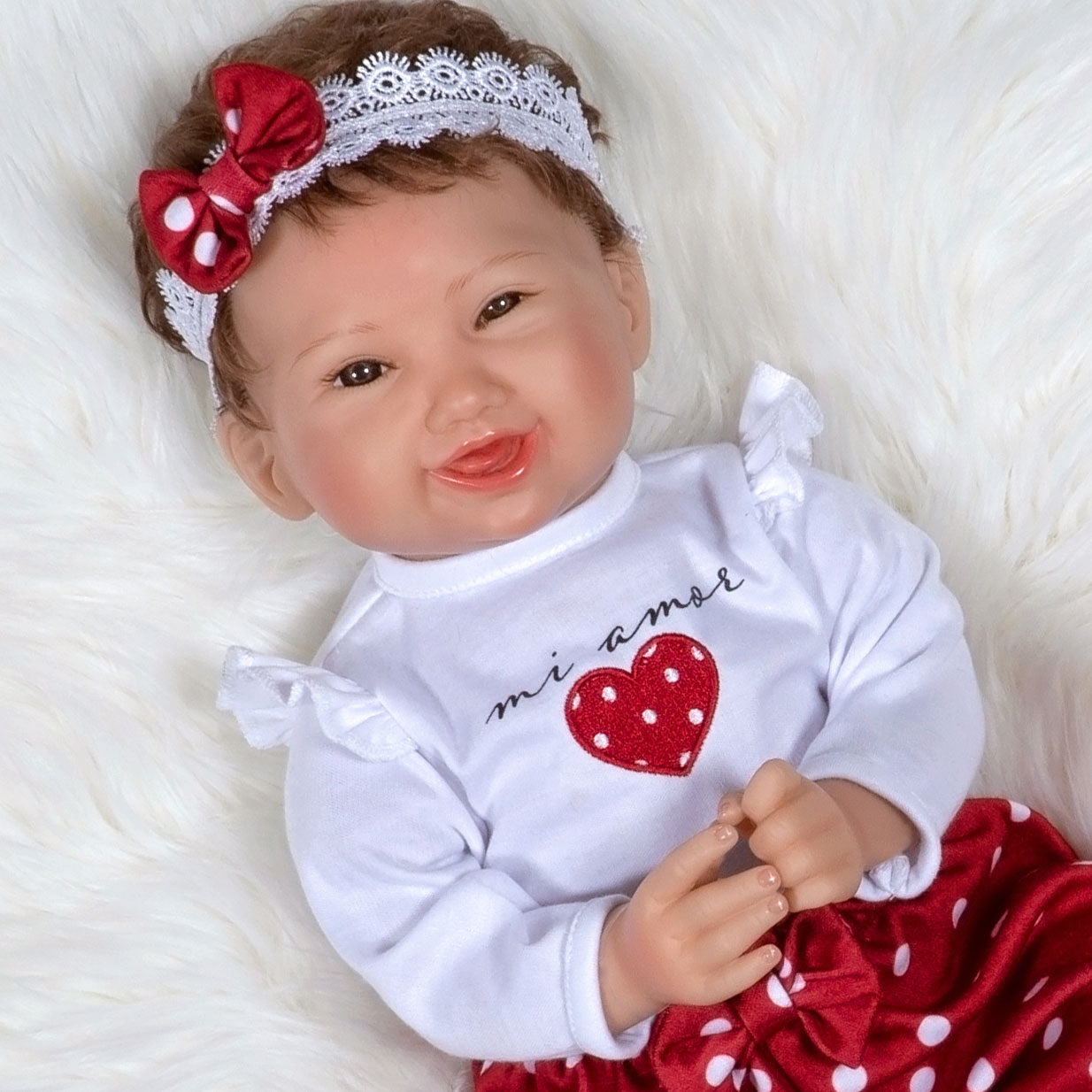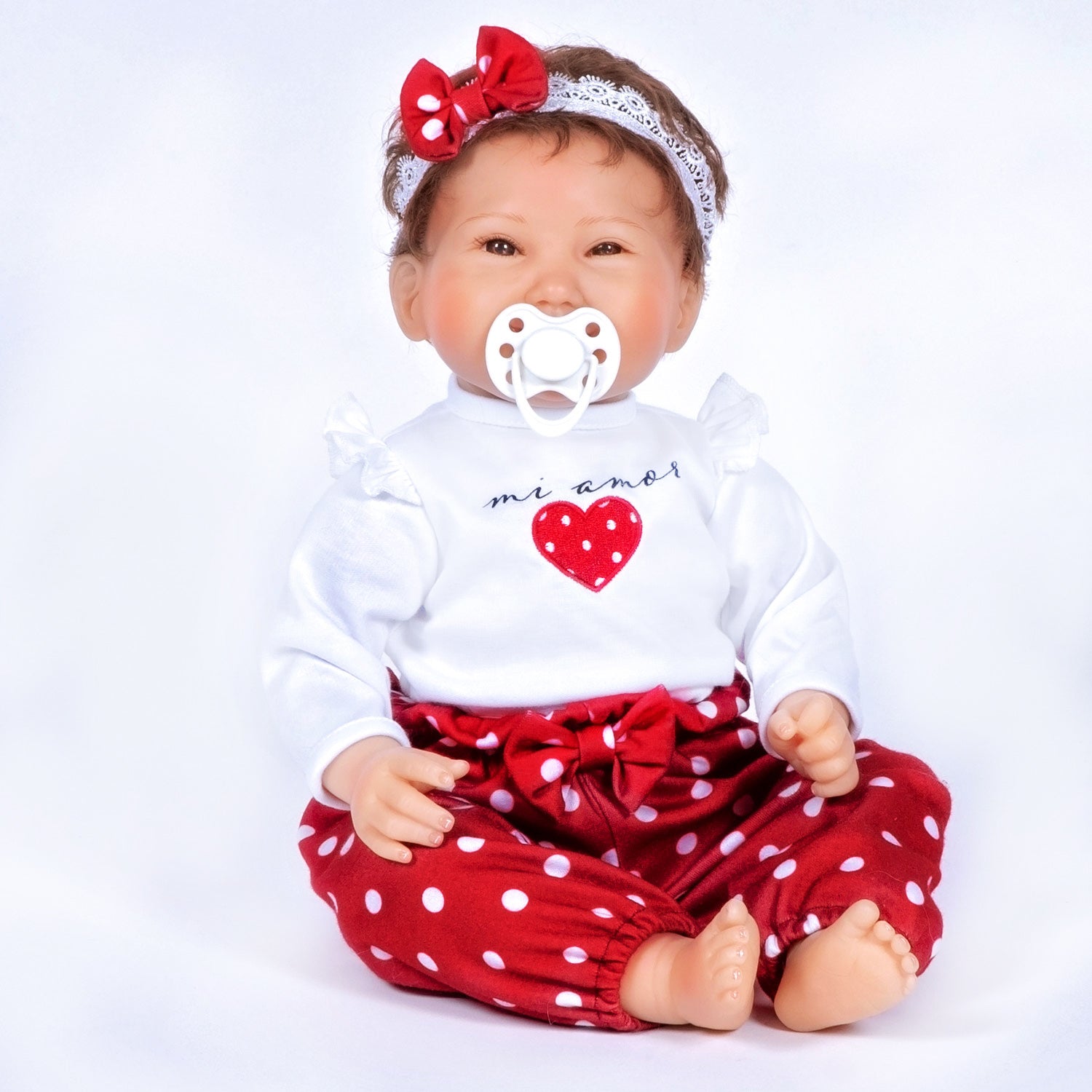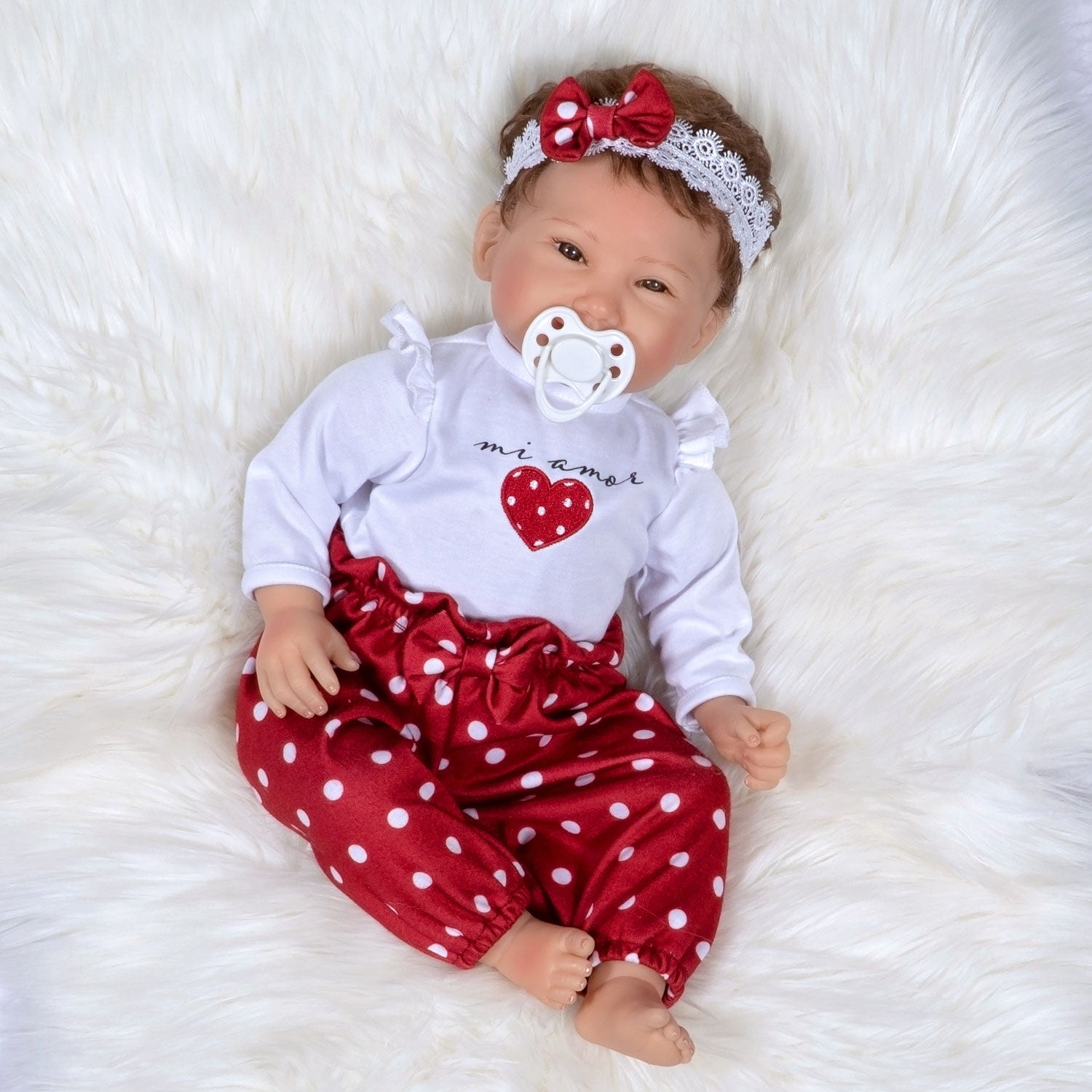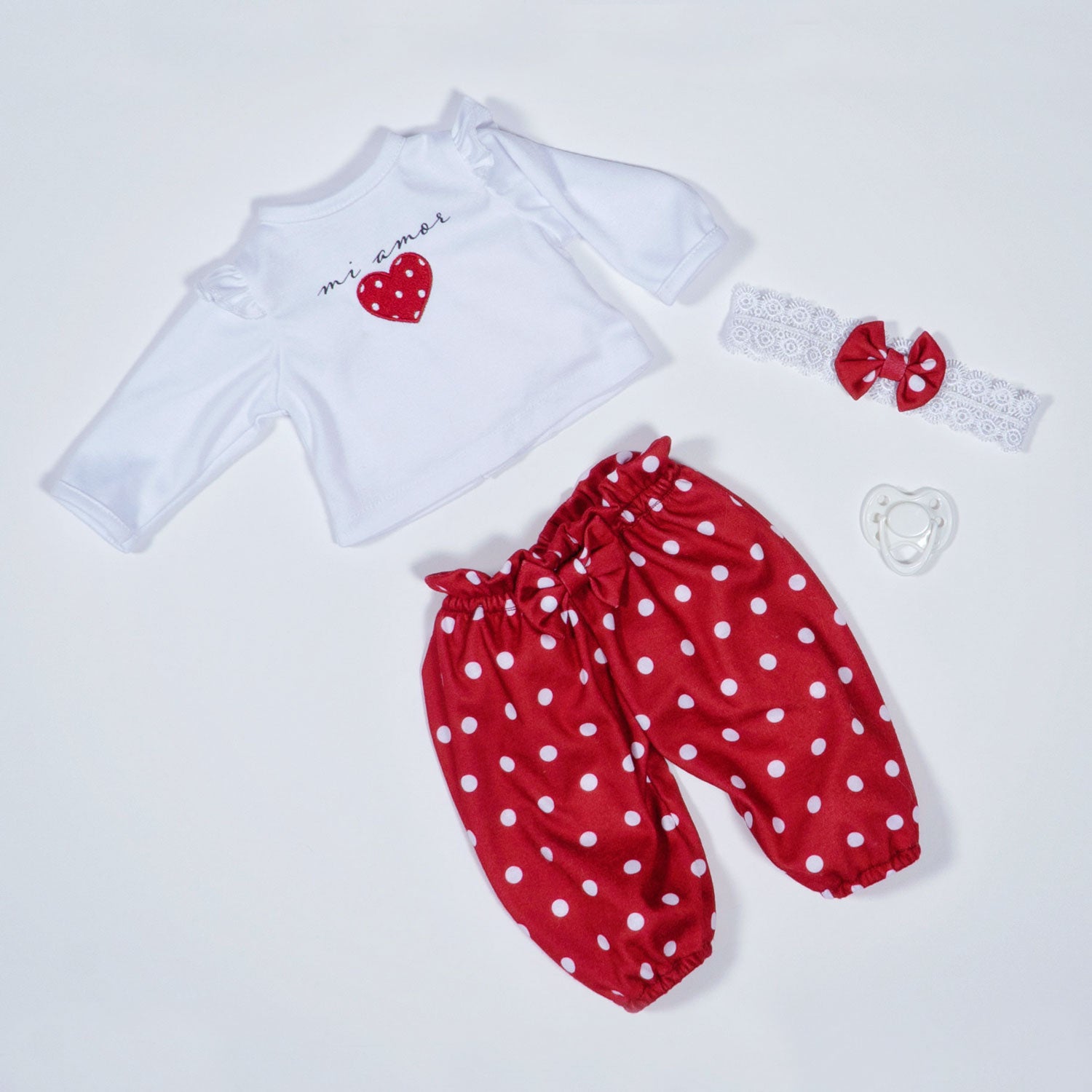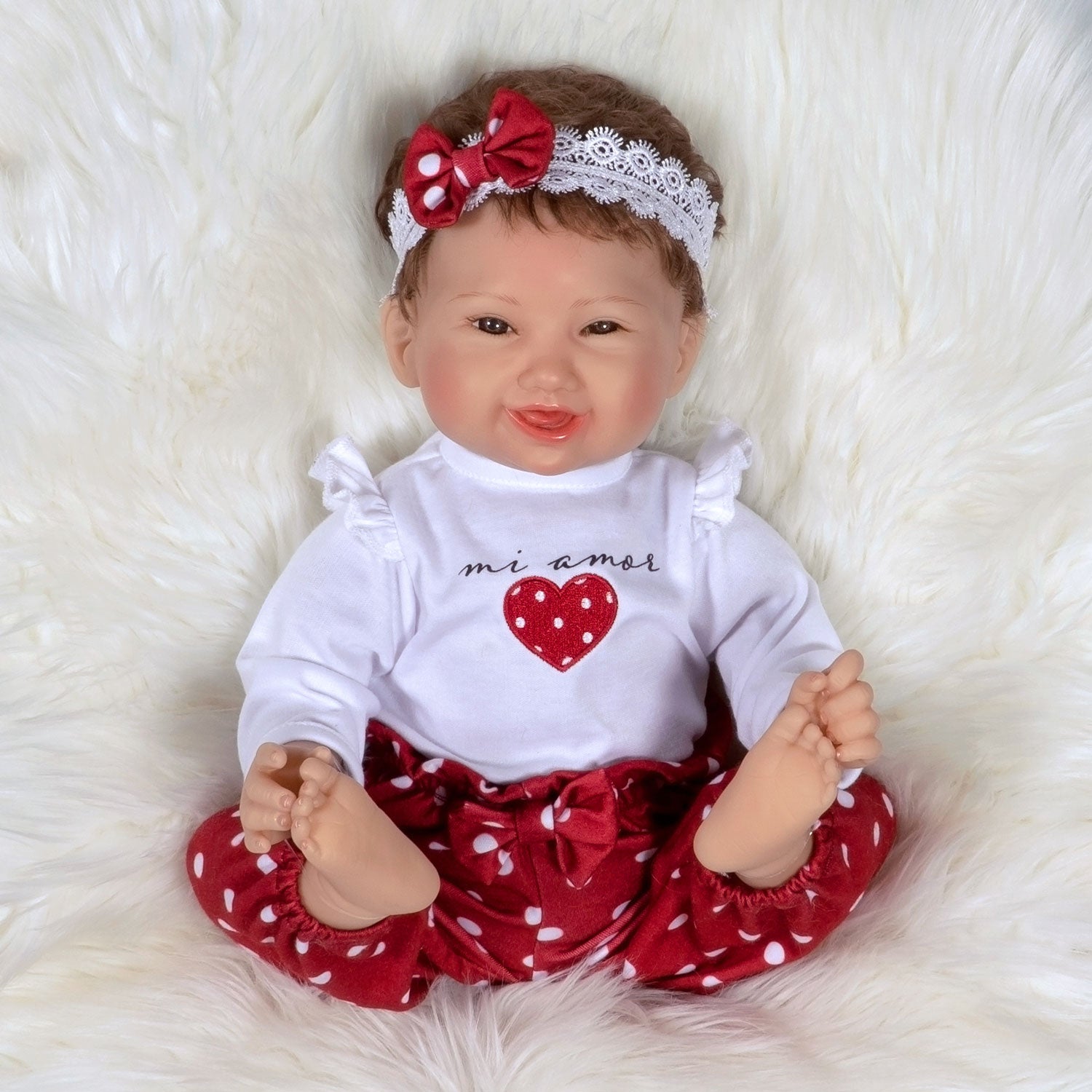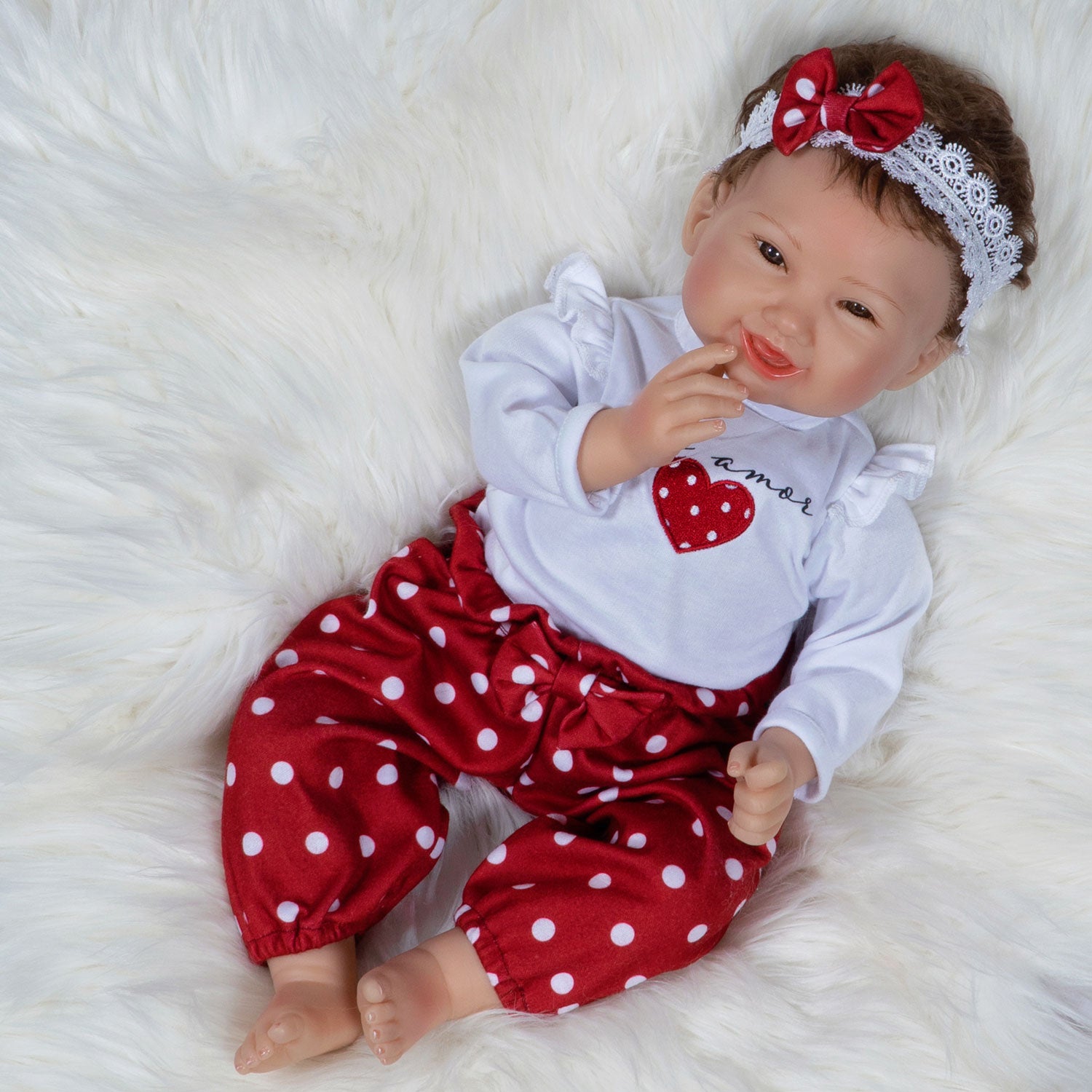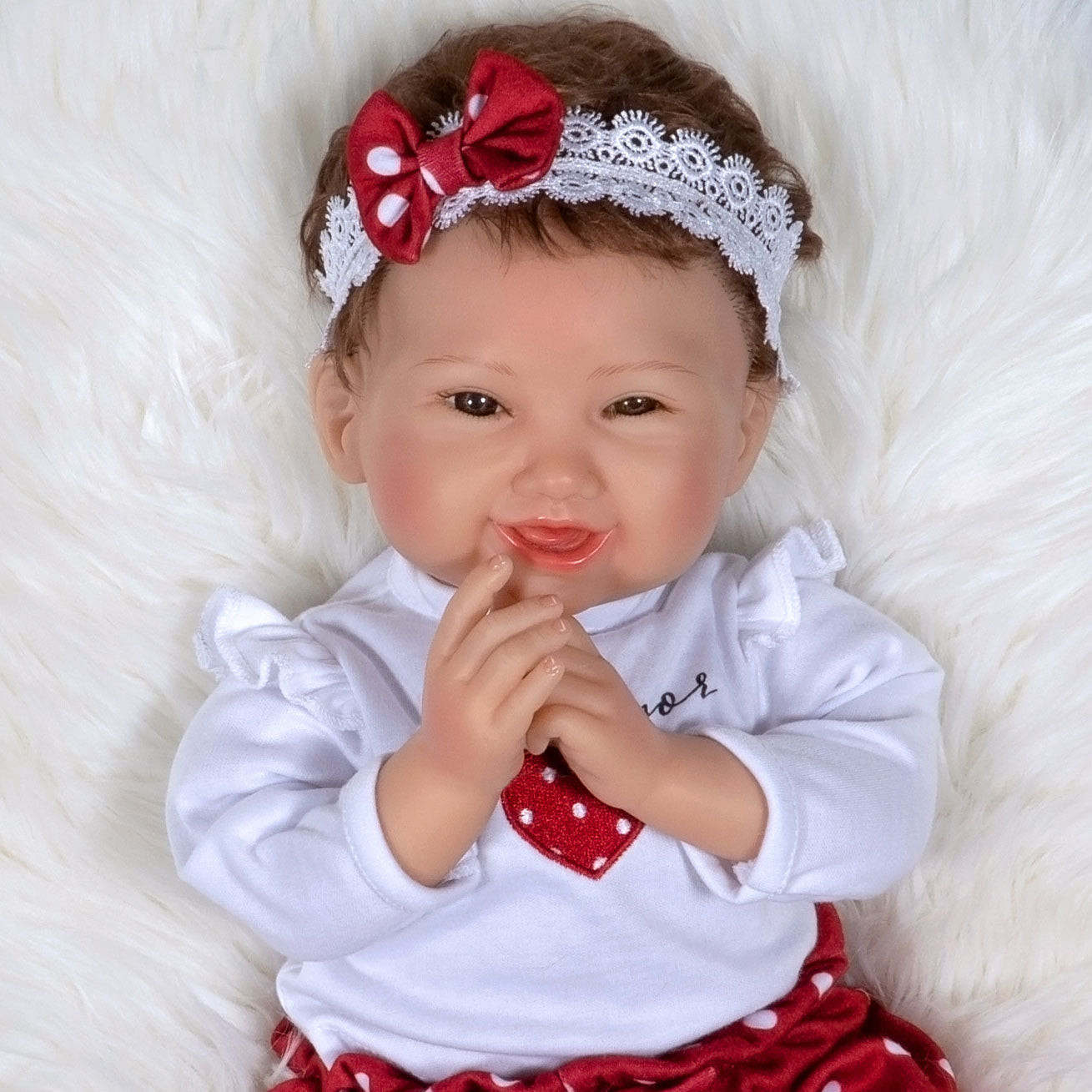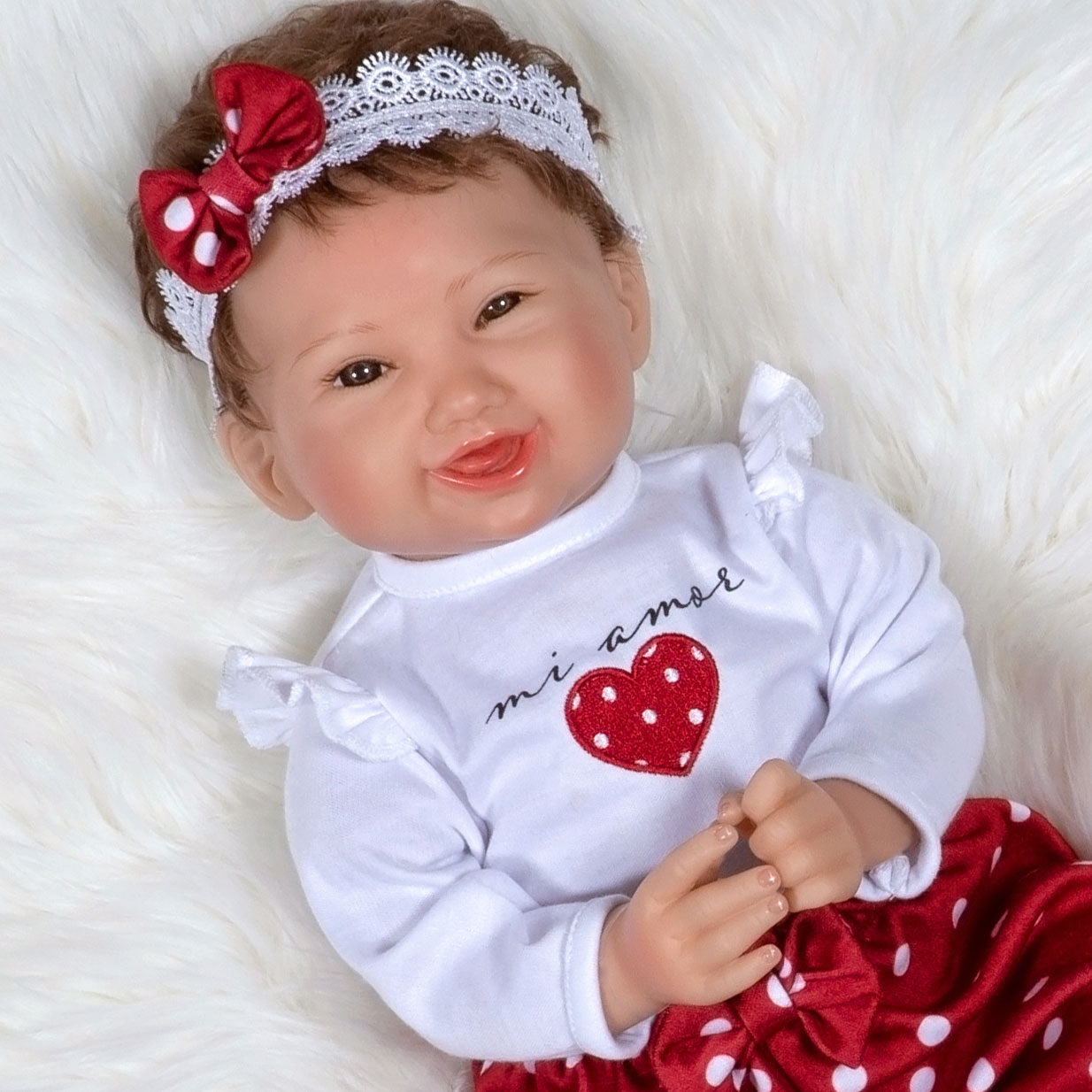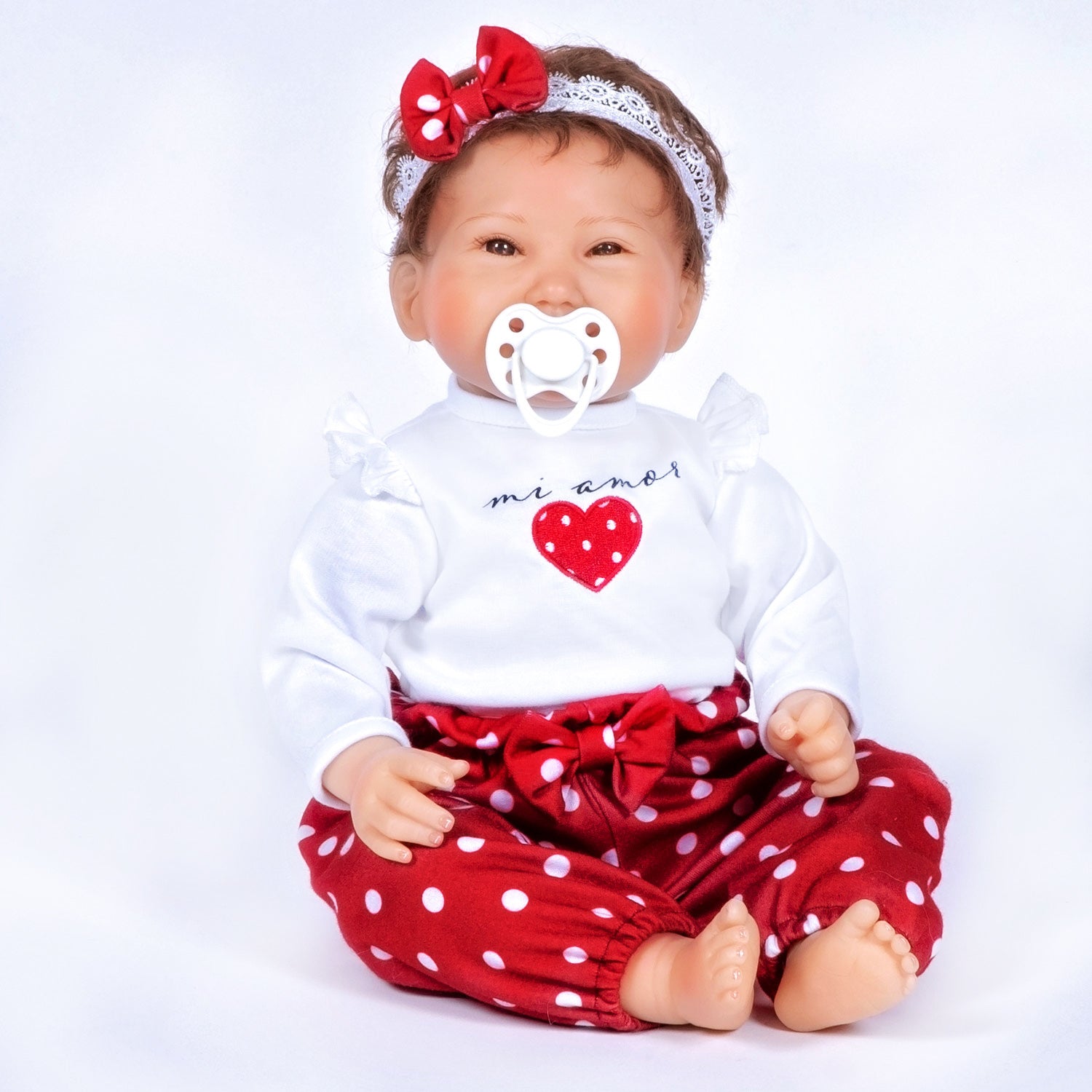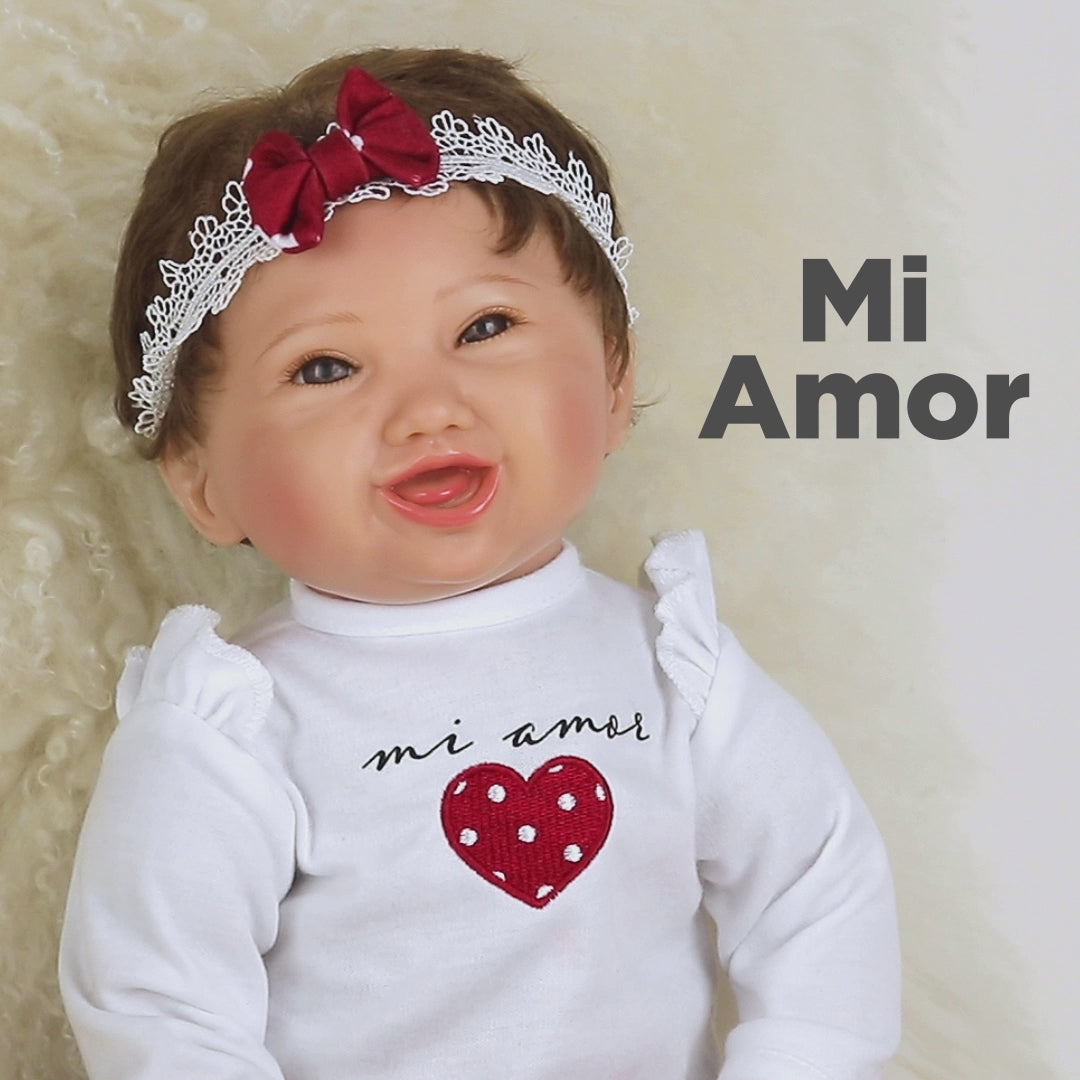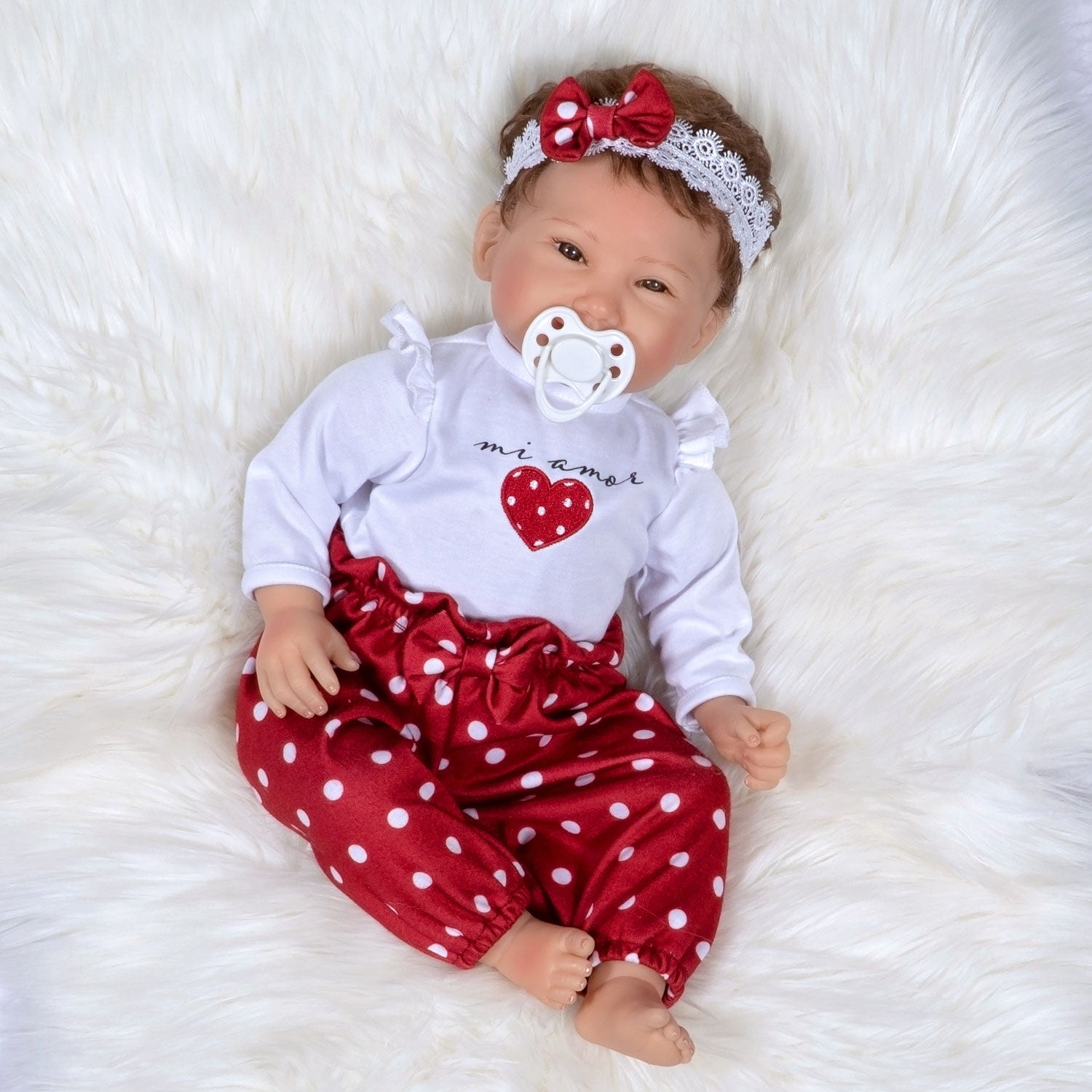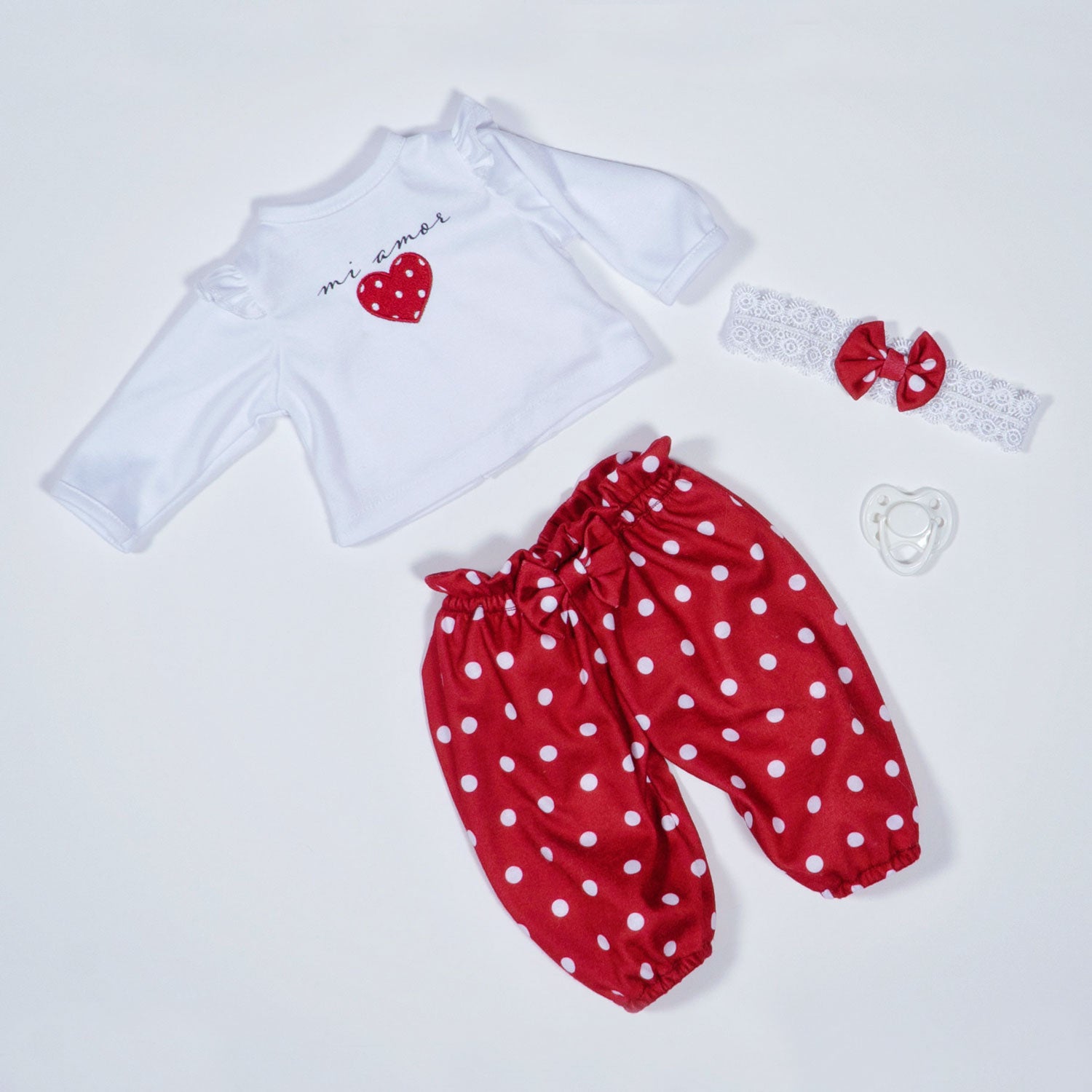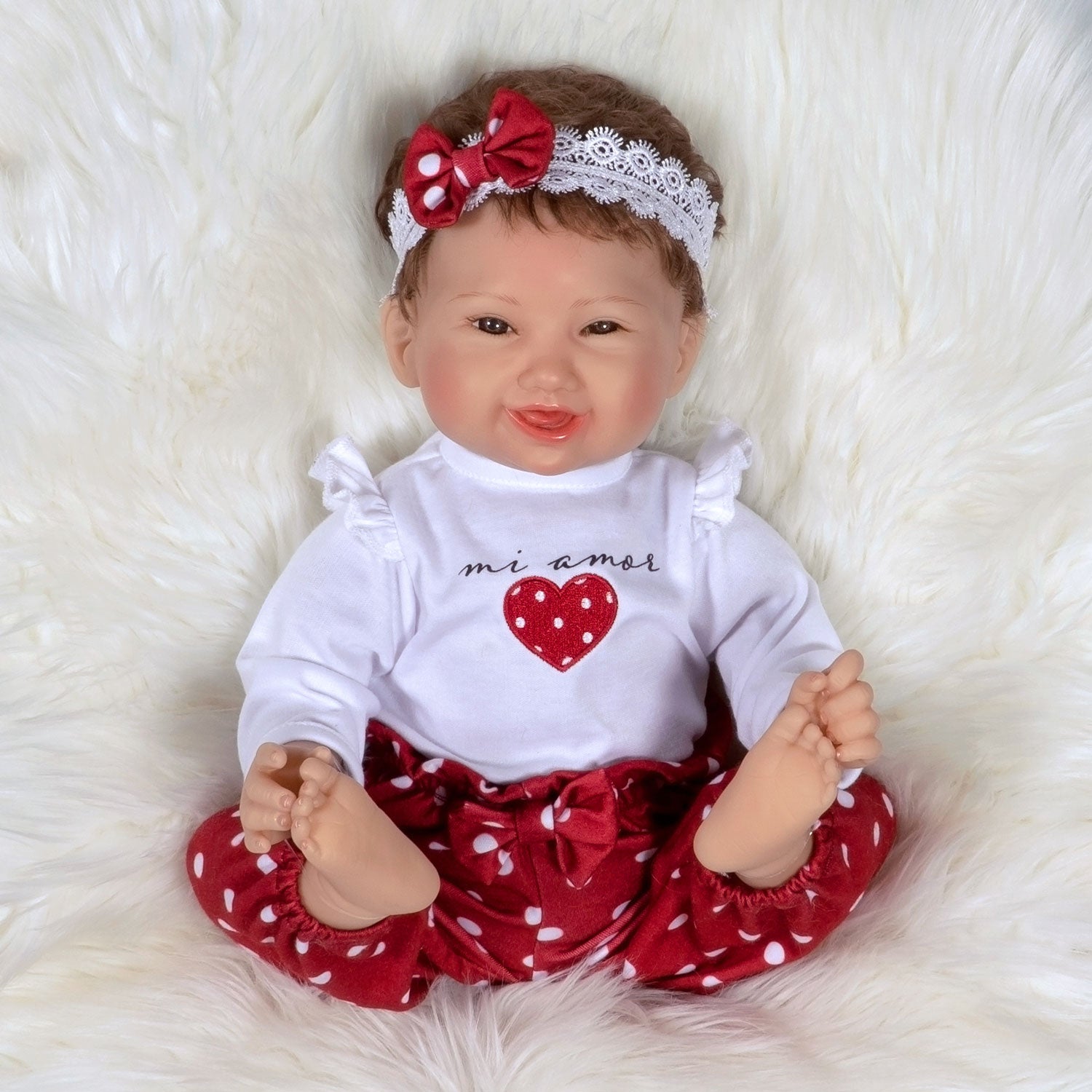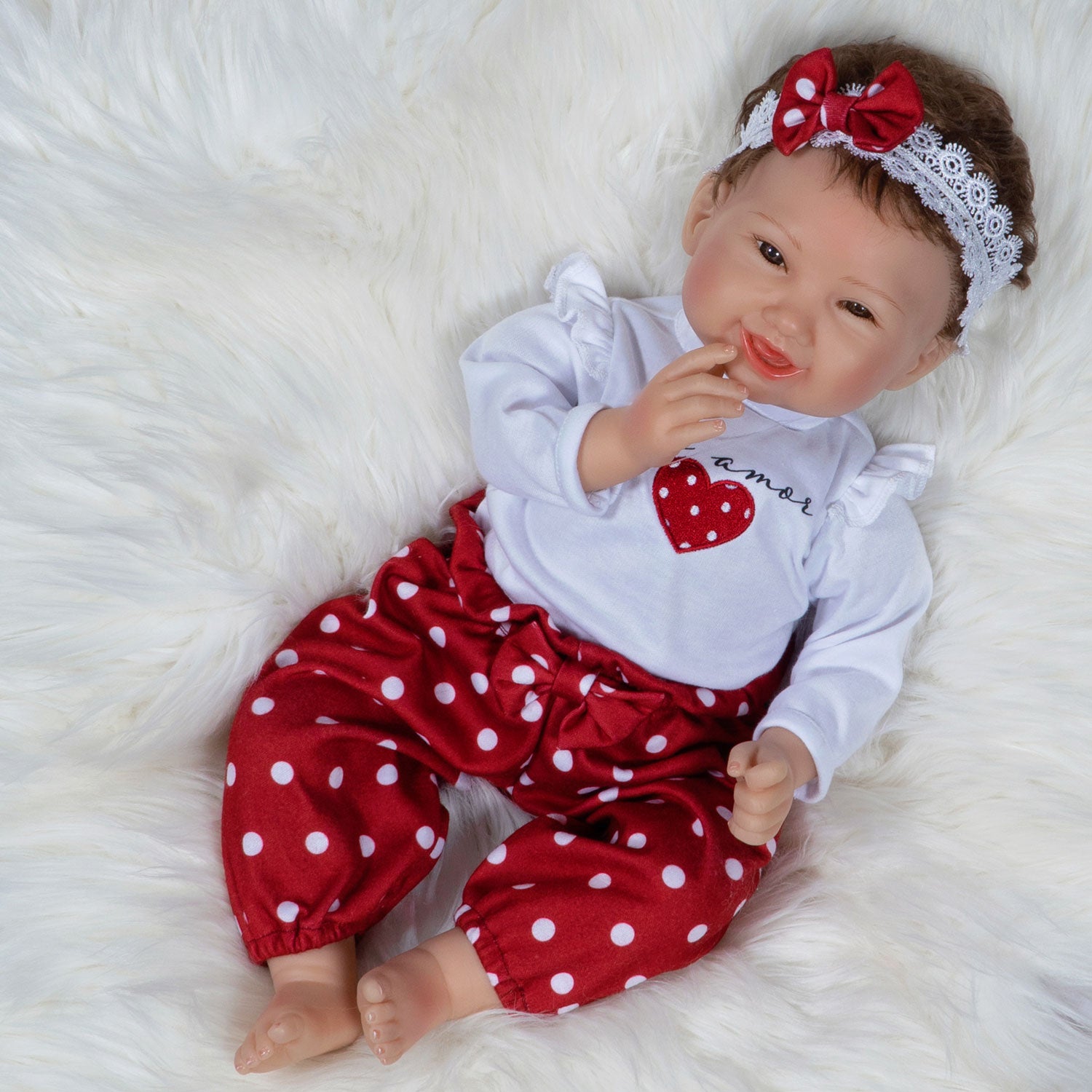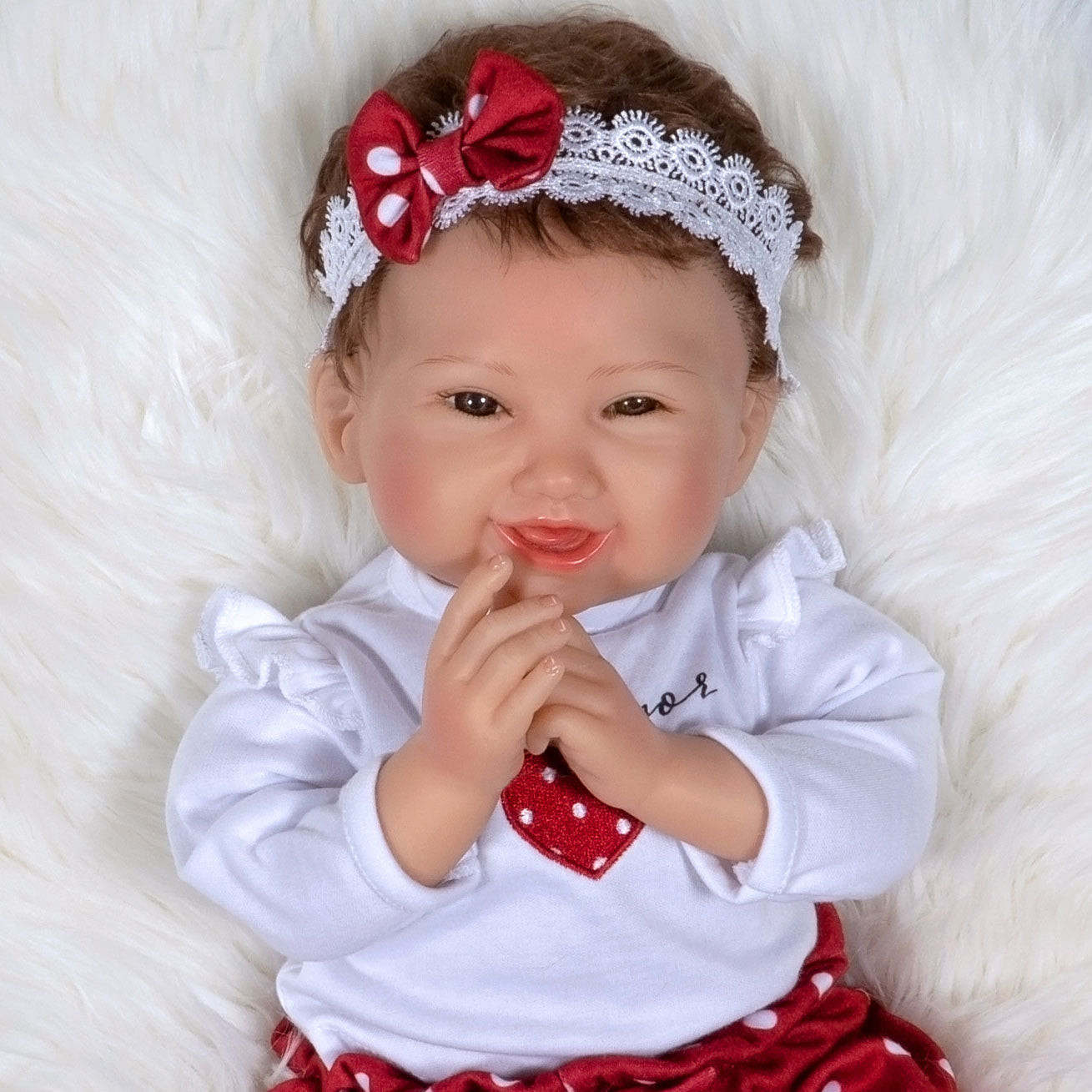 Shop Our Sweetest New Arrival ❤️
Mi Amor
Fill your heart with LOVE as you embrace Mi Amor. This baby comes with a heart that beats when you squeeze her tight. With our heartbeat technology, Mi Amor is brought to life to create and share that special, loving bond with you.

Mi Amor is lovingly sculpted by world-renowned doll artist Mayra Garza. This lifelike baby girl doll measures 19 inches from head to toe.Make her a holiday present to some special this year! 🎁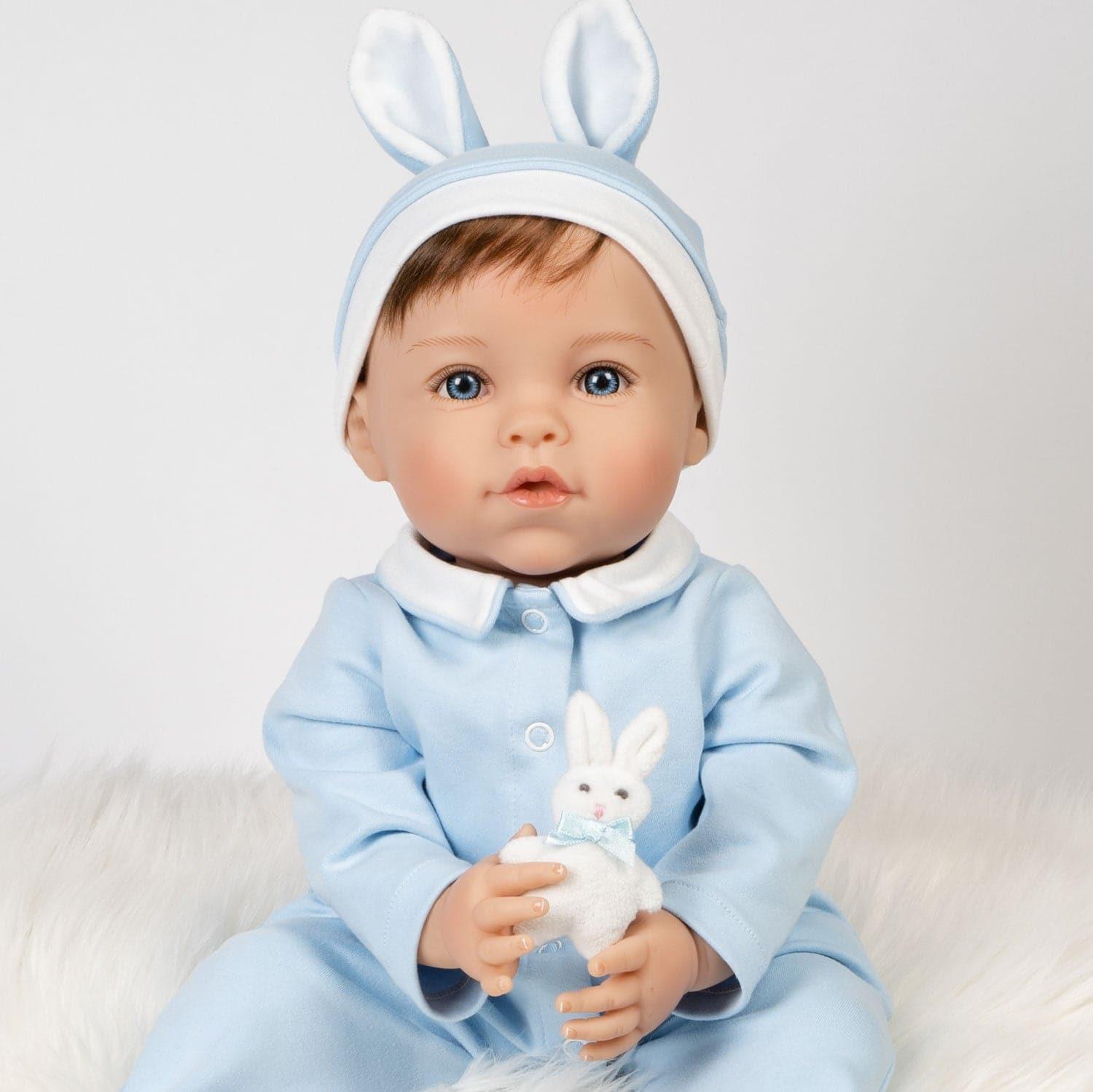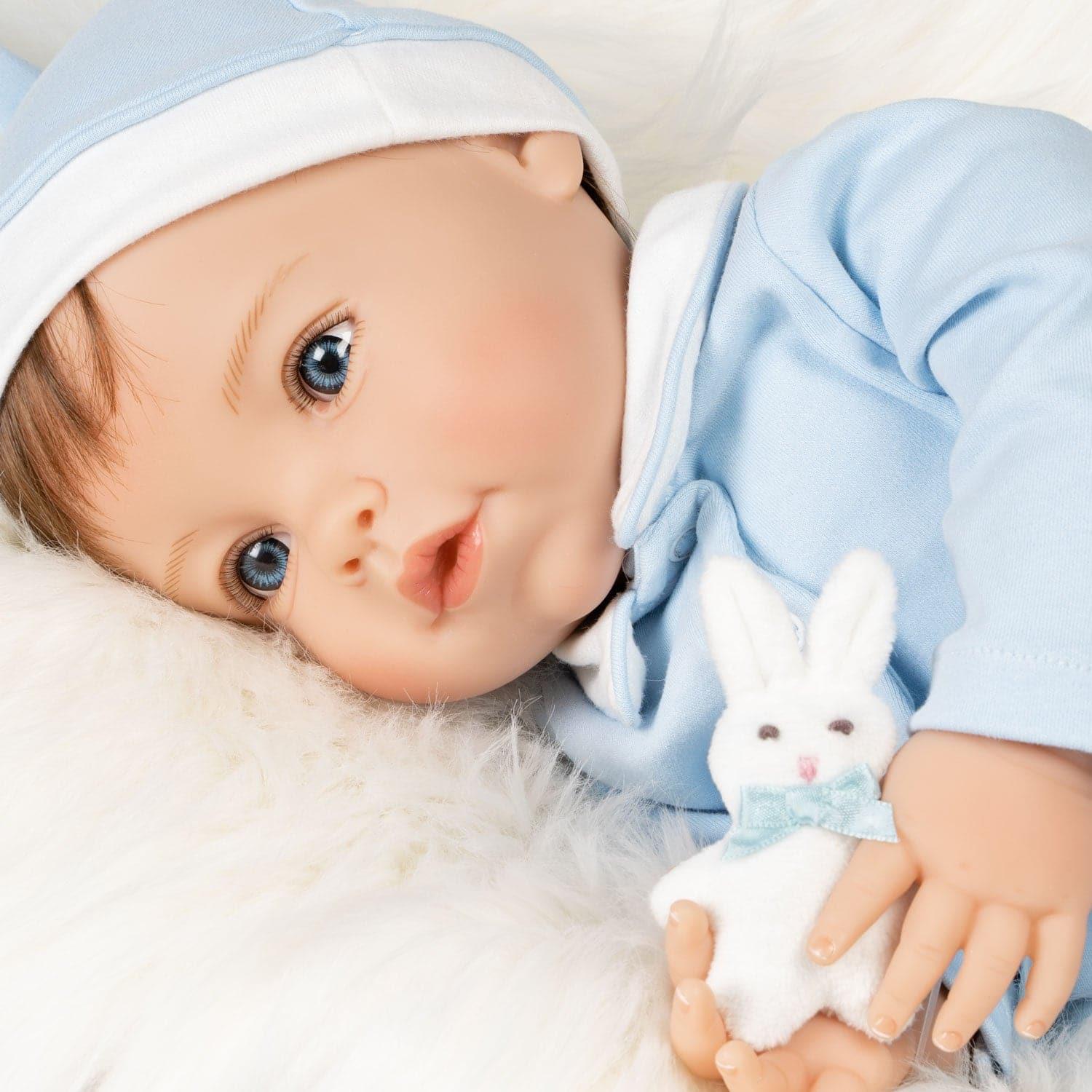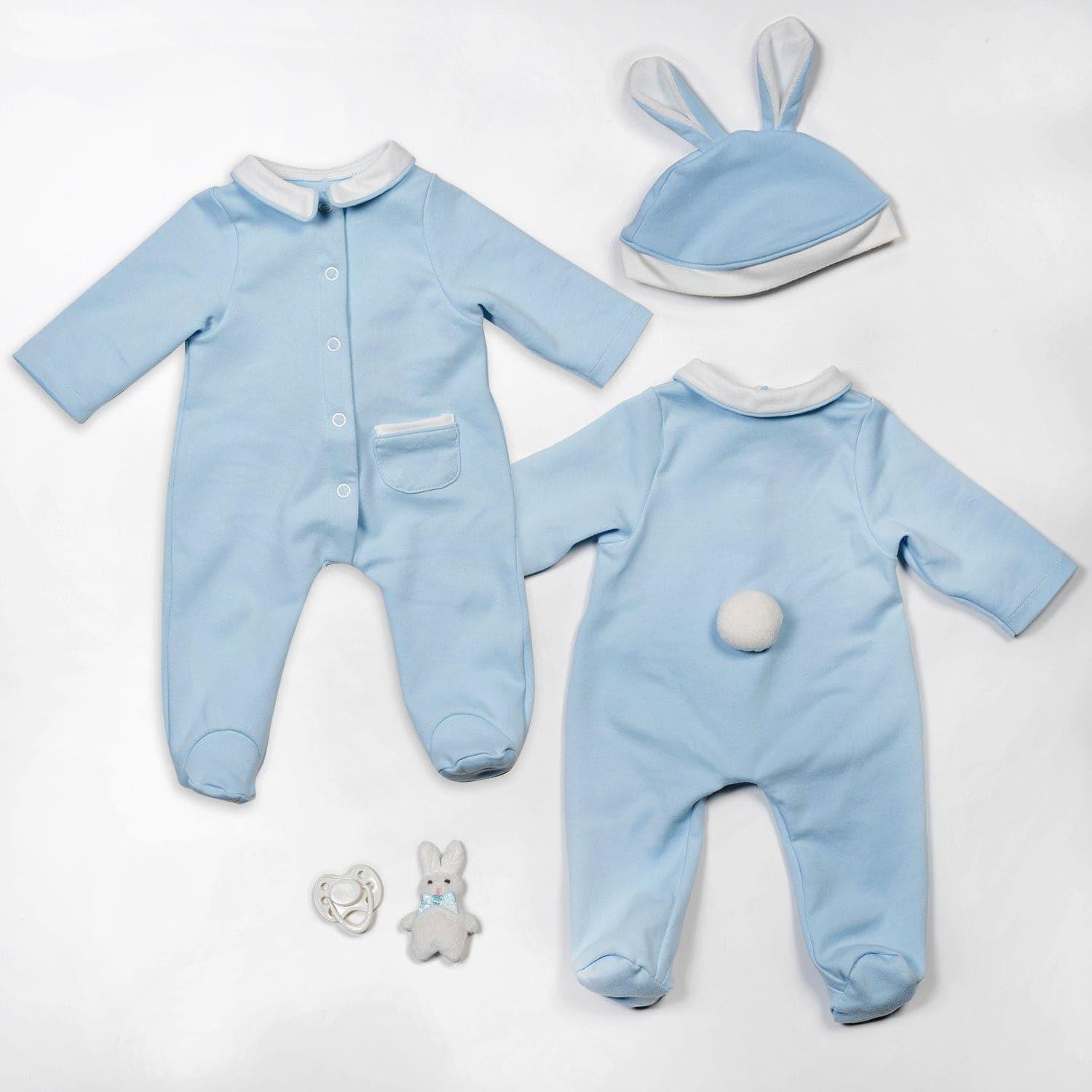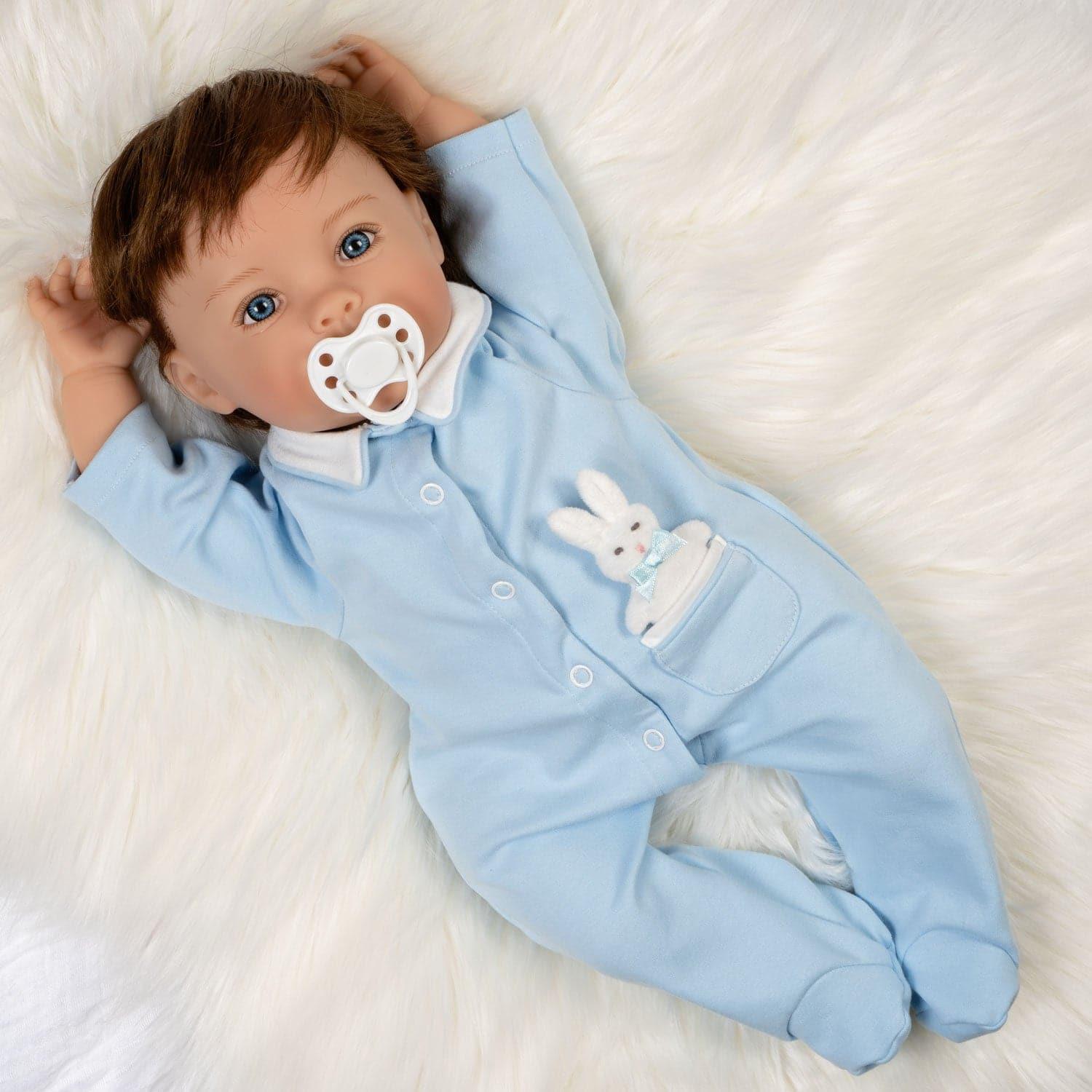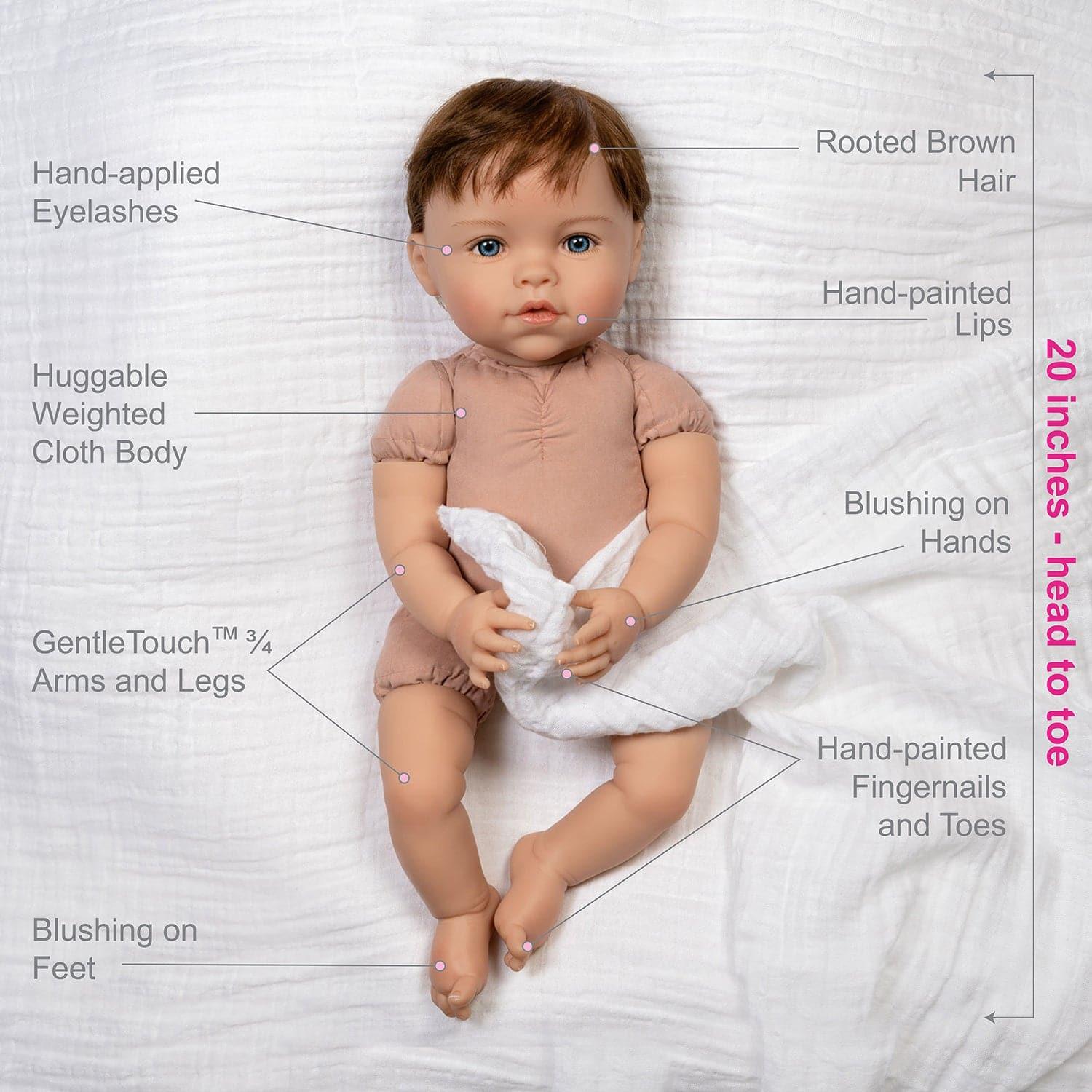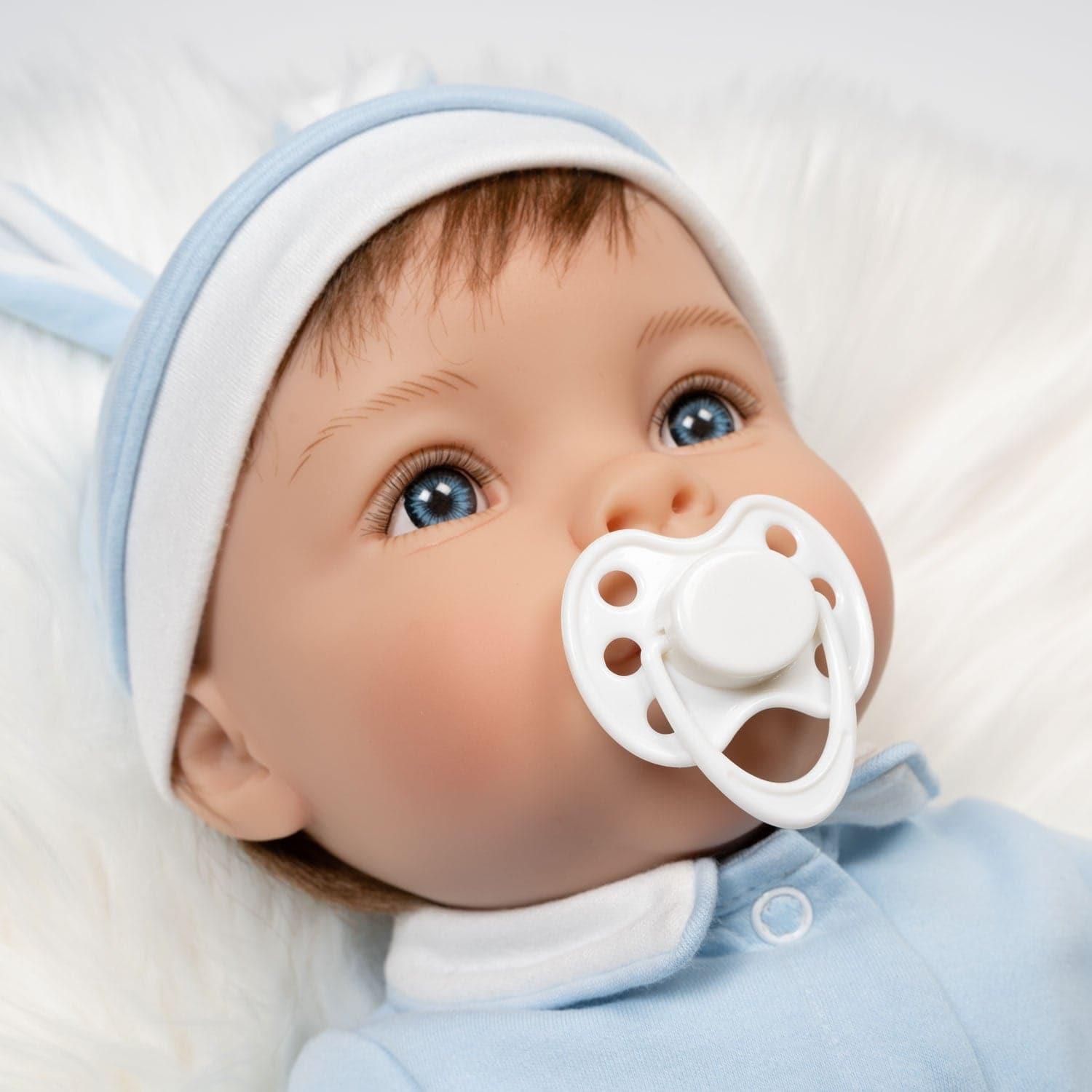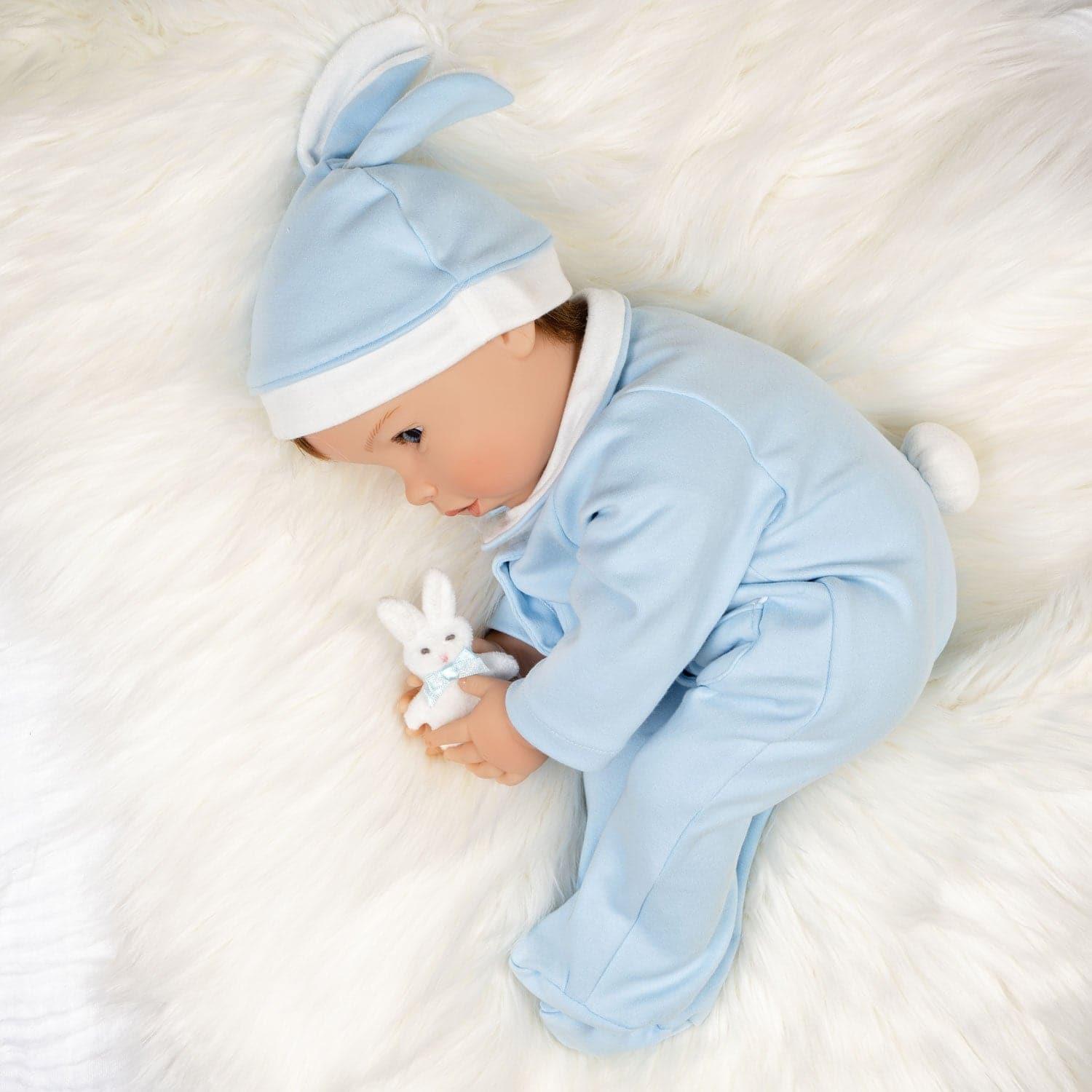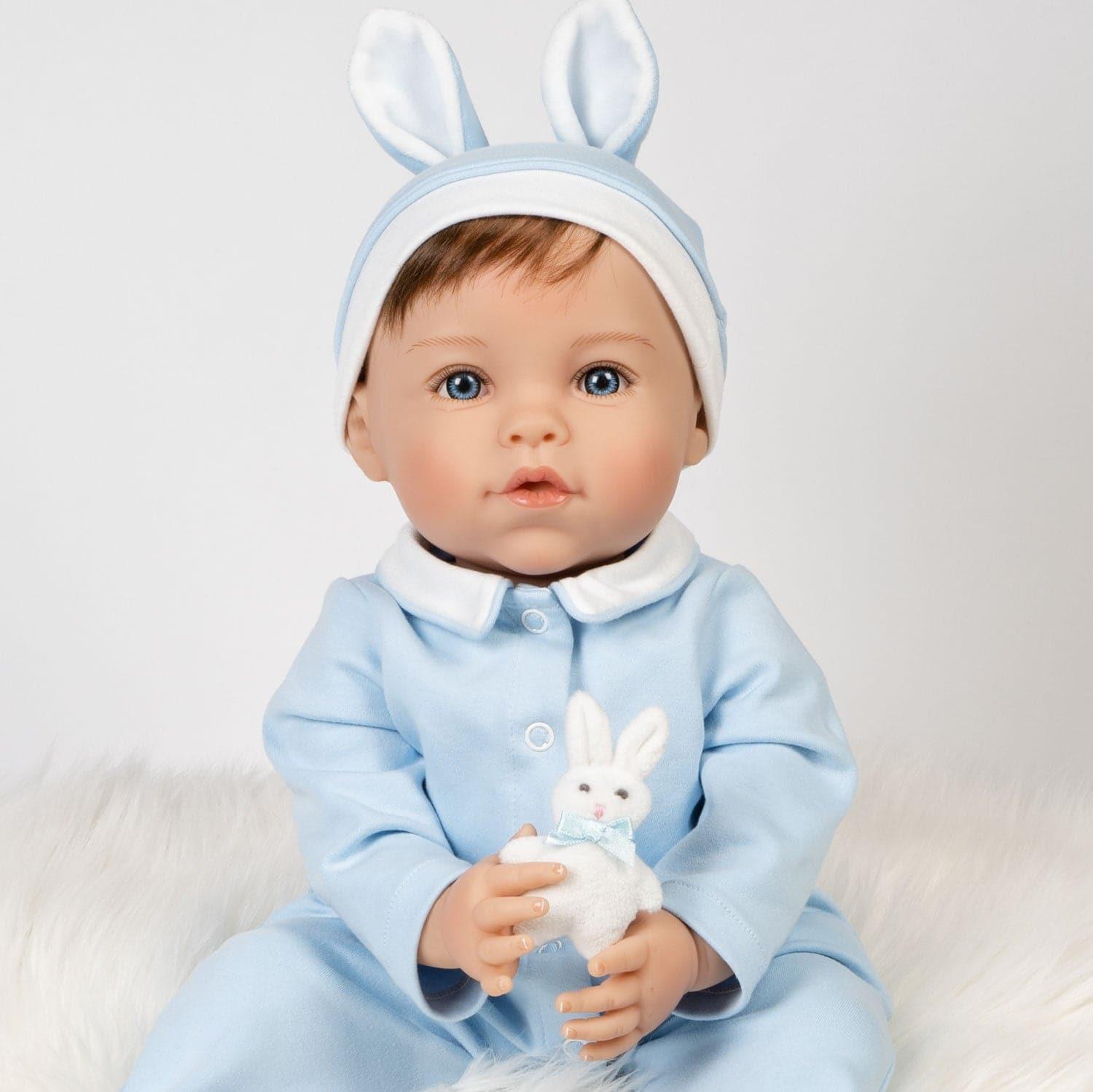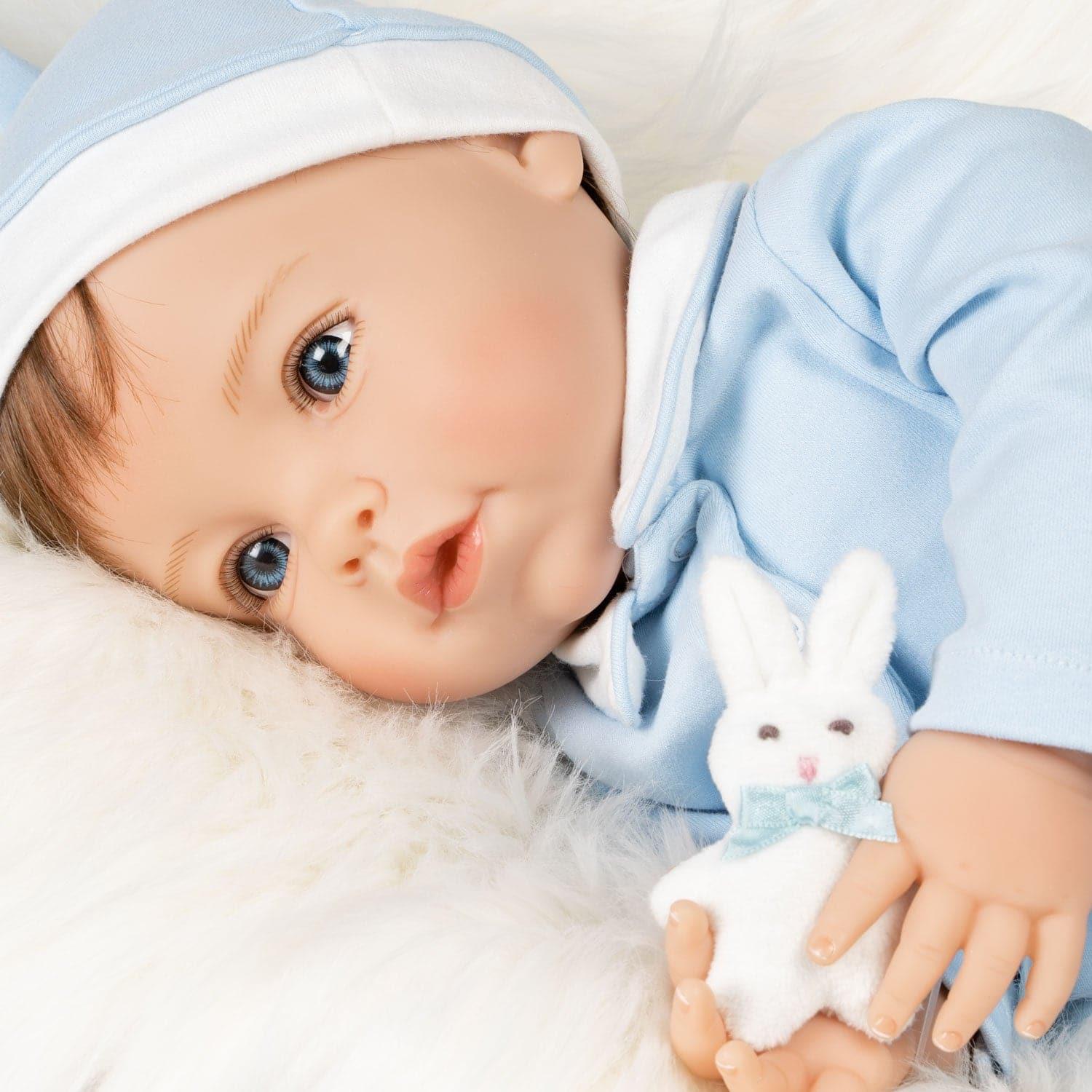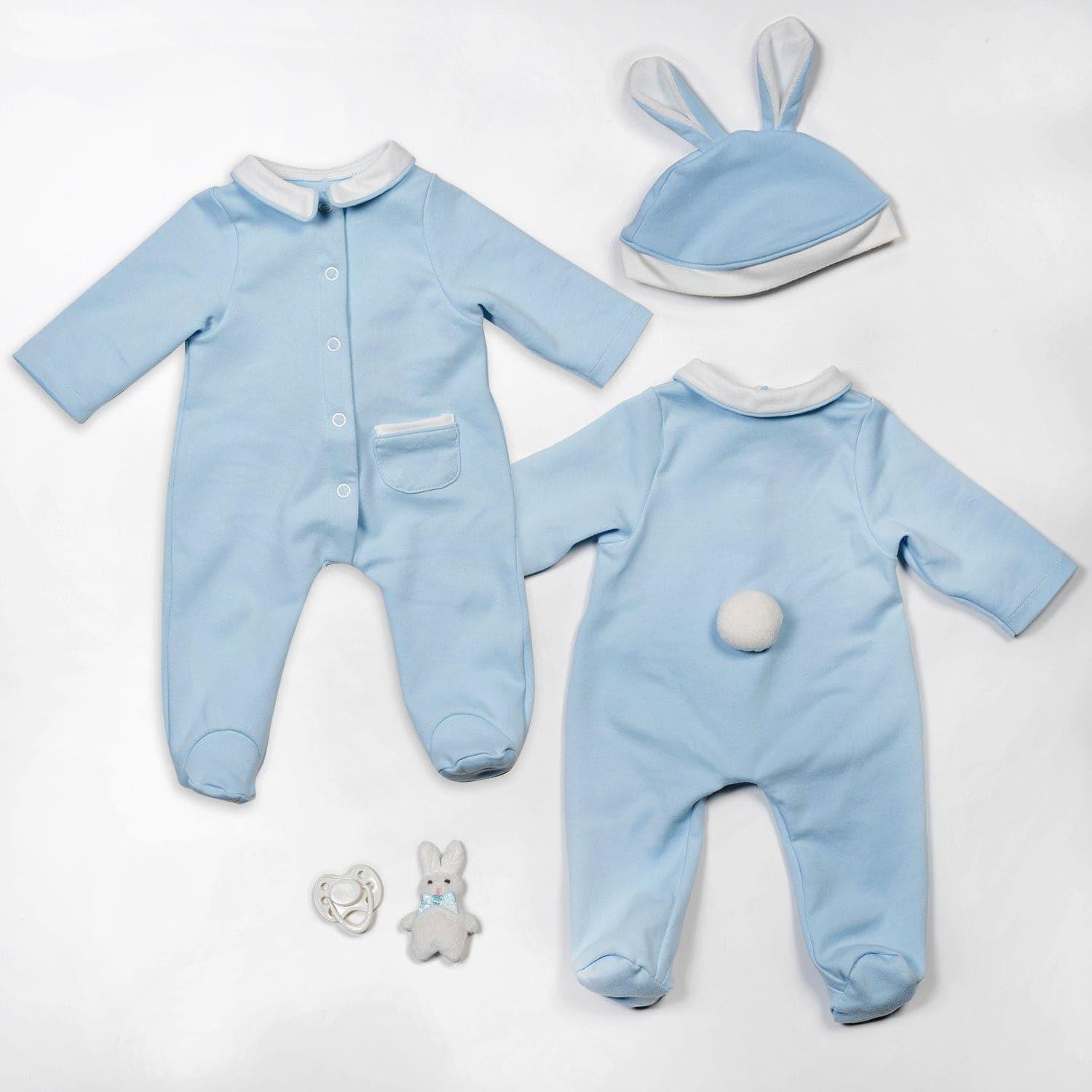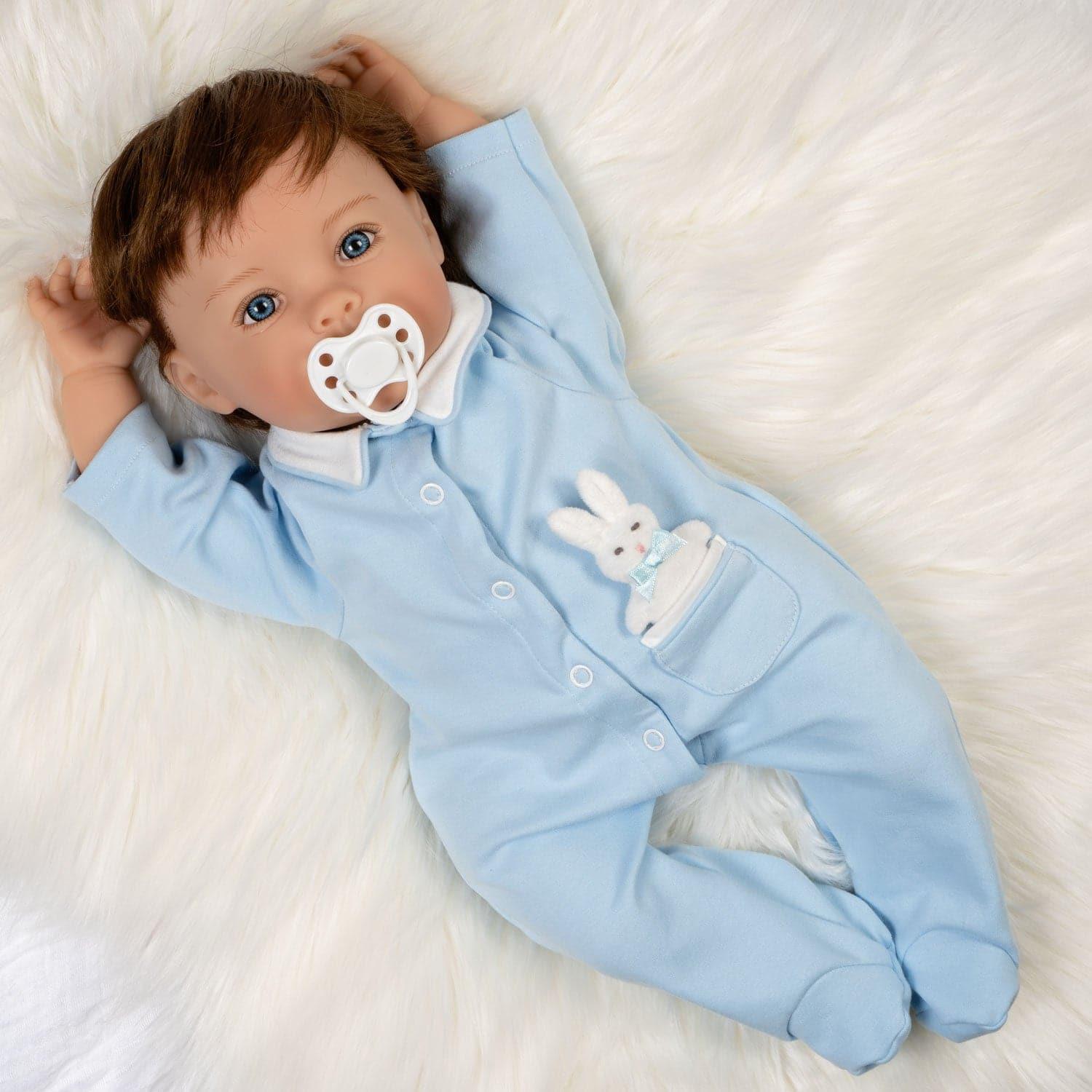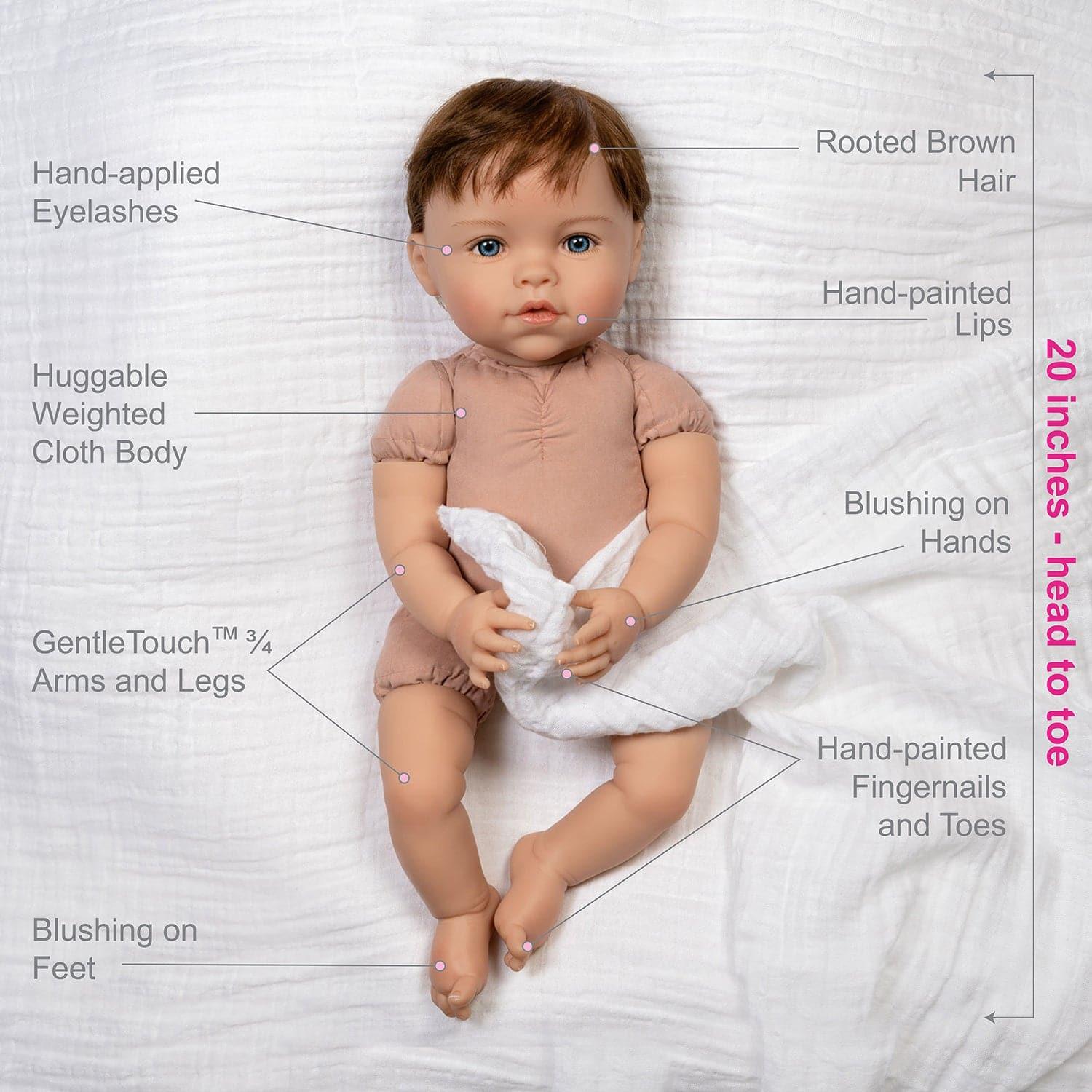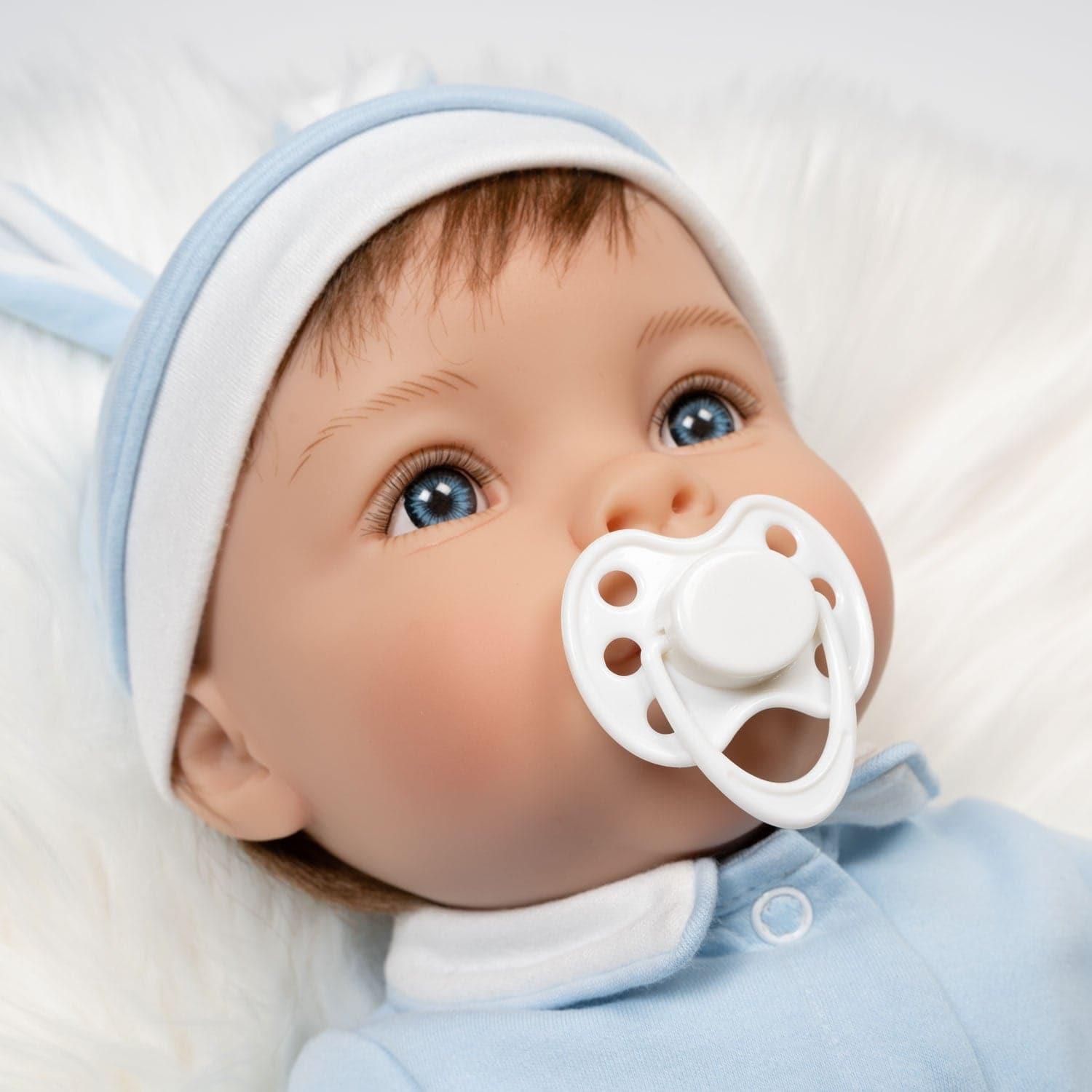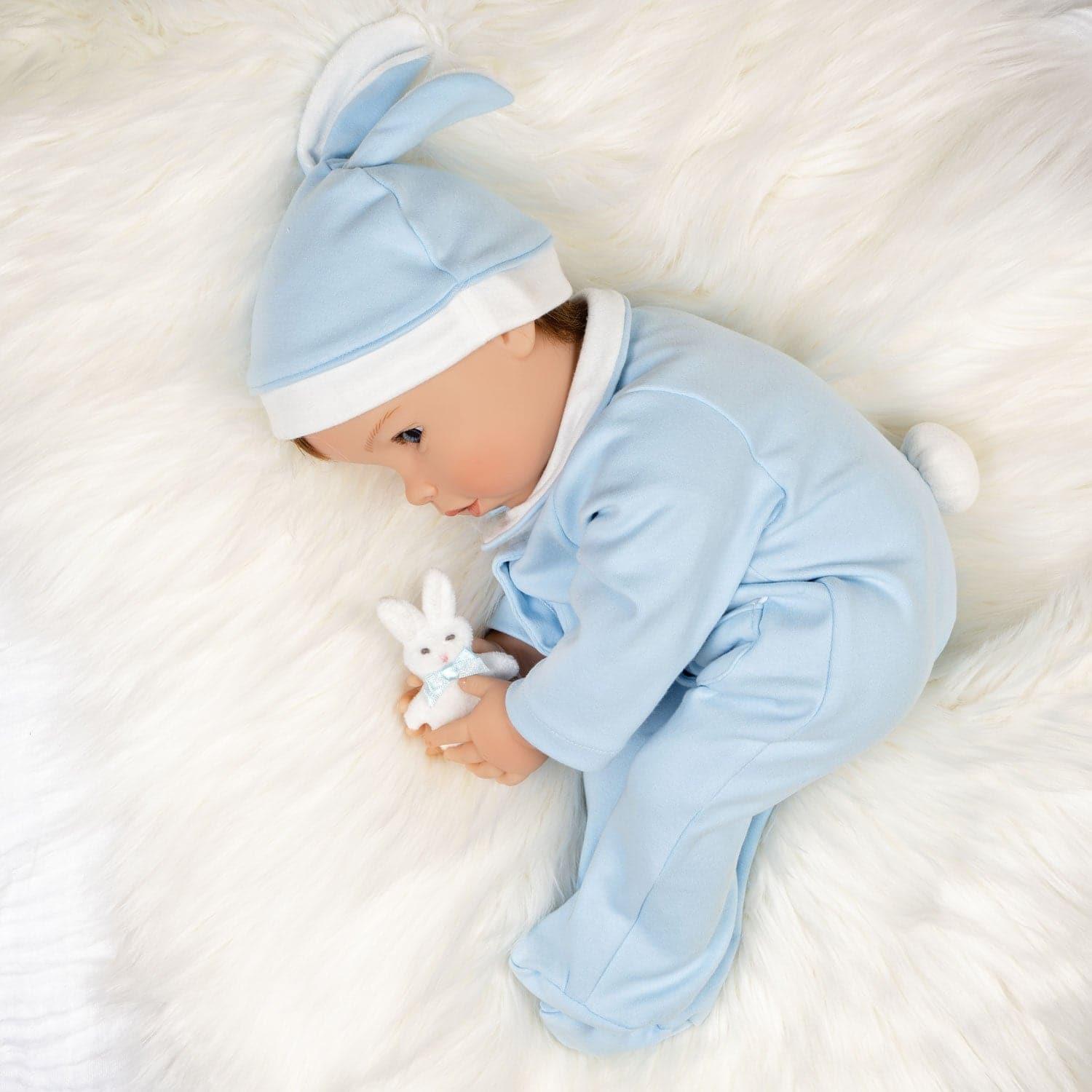 Honey Bunny
Honey Bunny is ready to hop and be welcomed home into your loving arms this holidays! ✨ He will steal your heart with his cuteness from head to baby toes.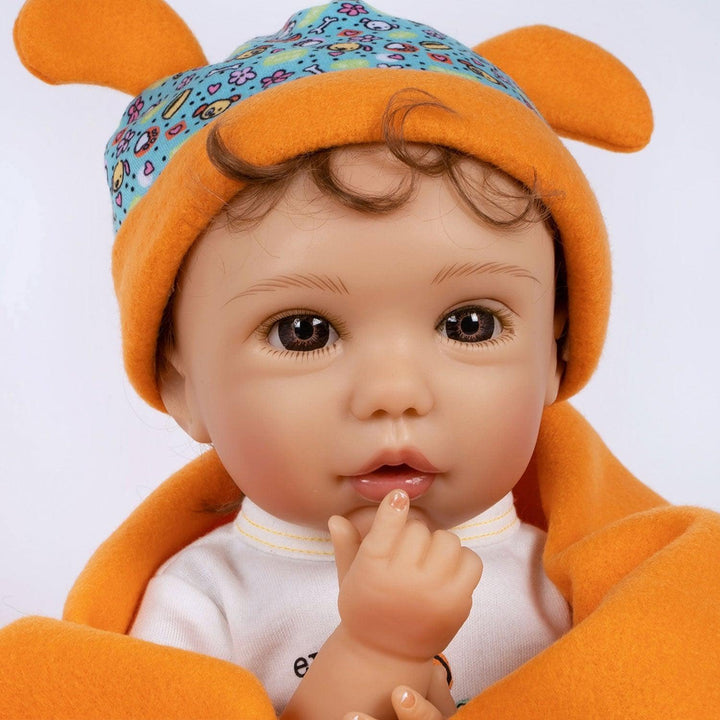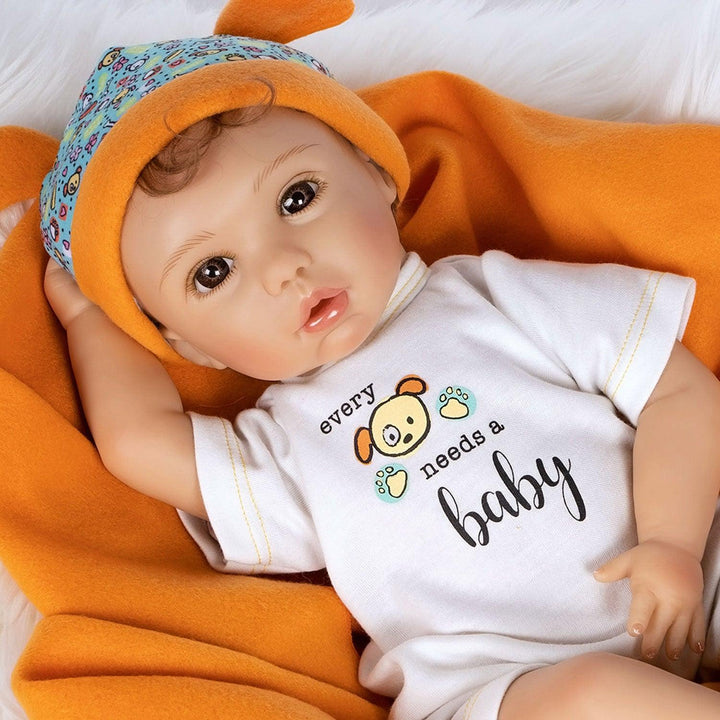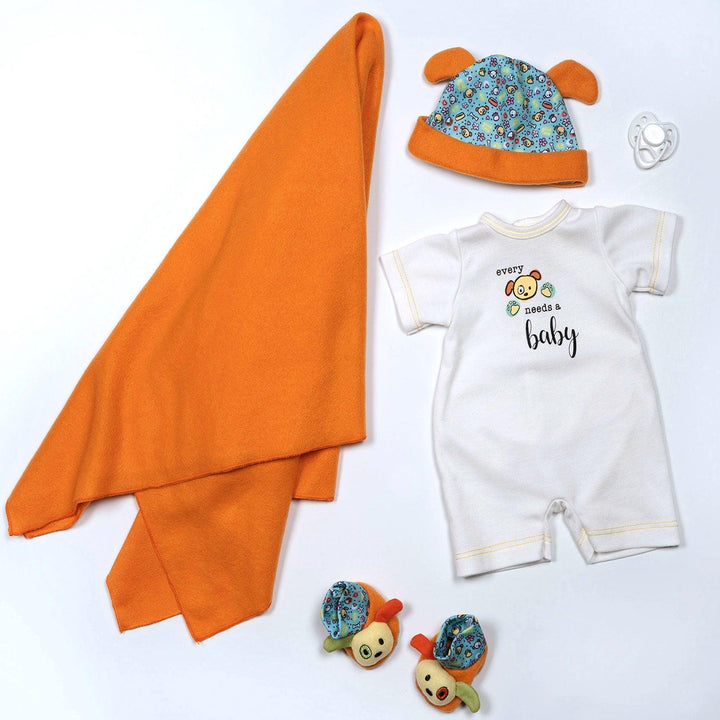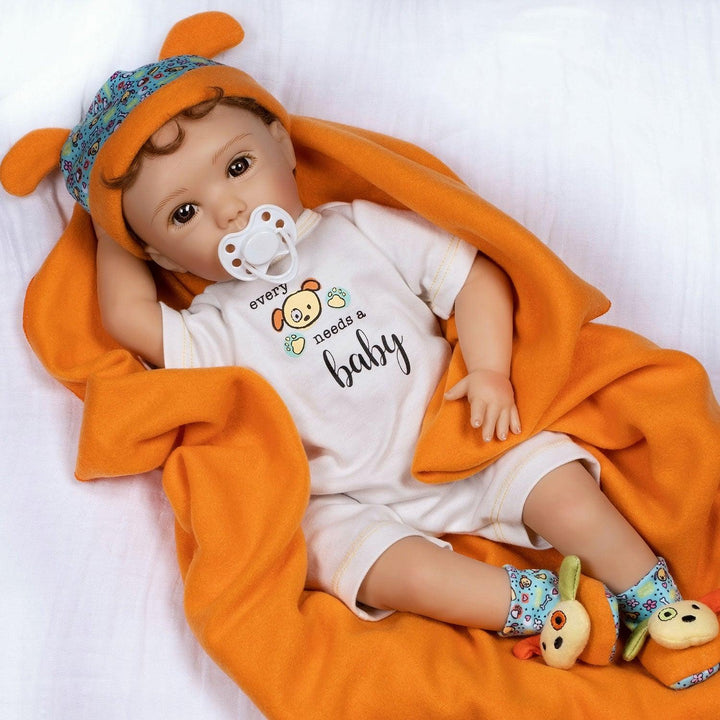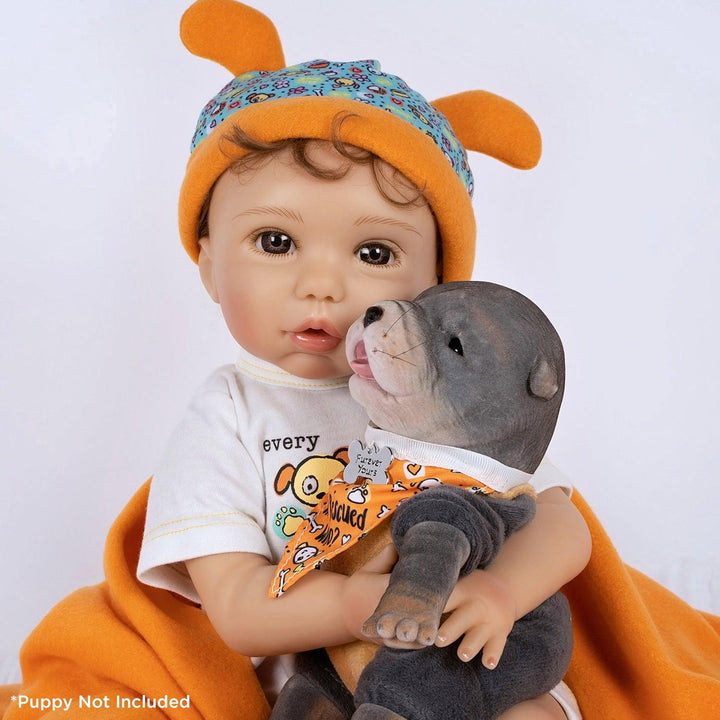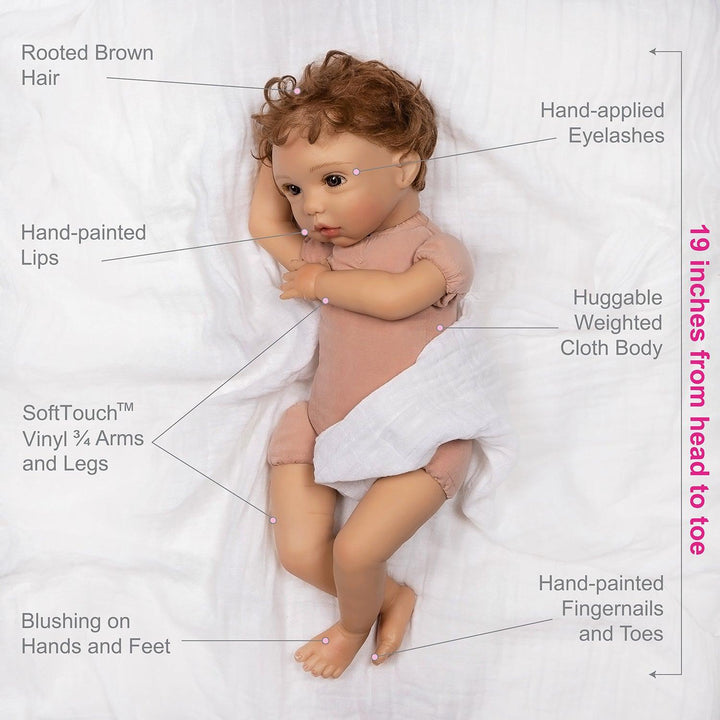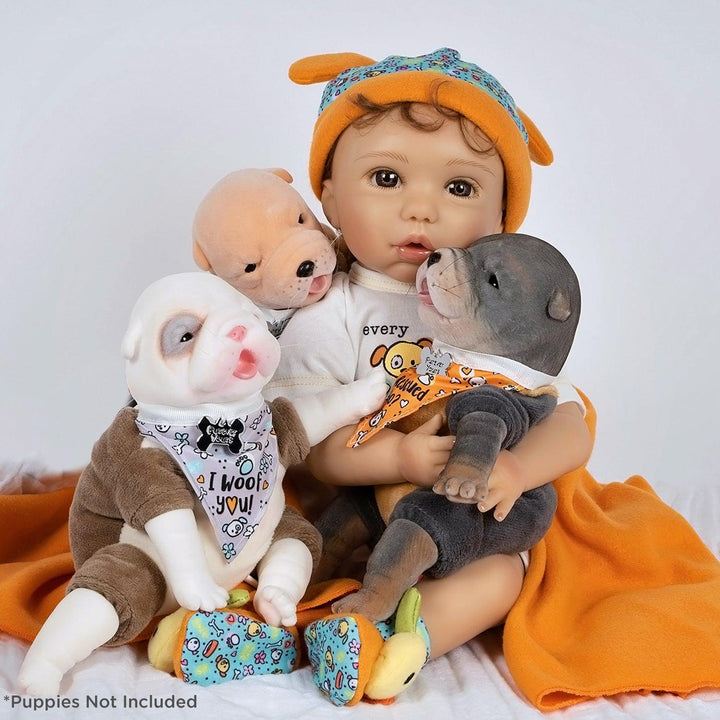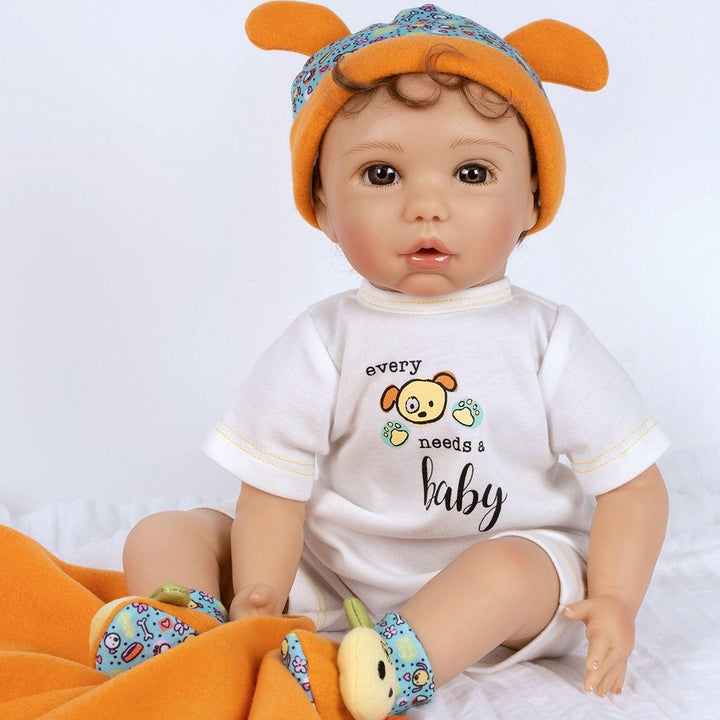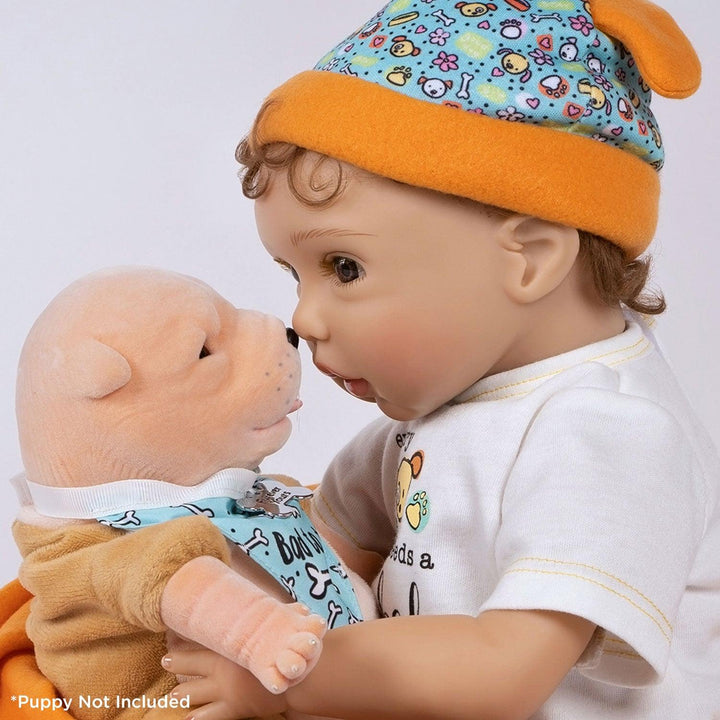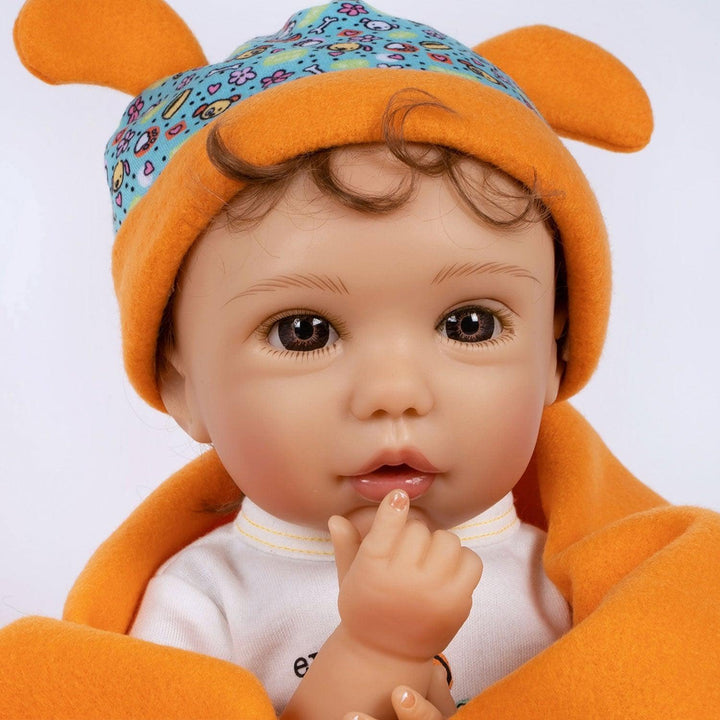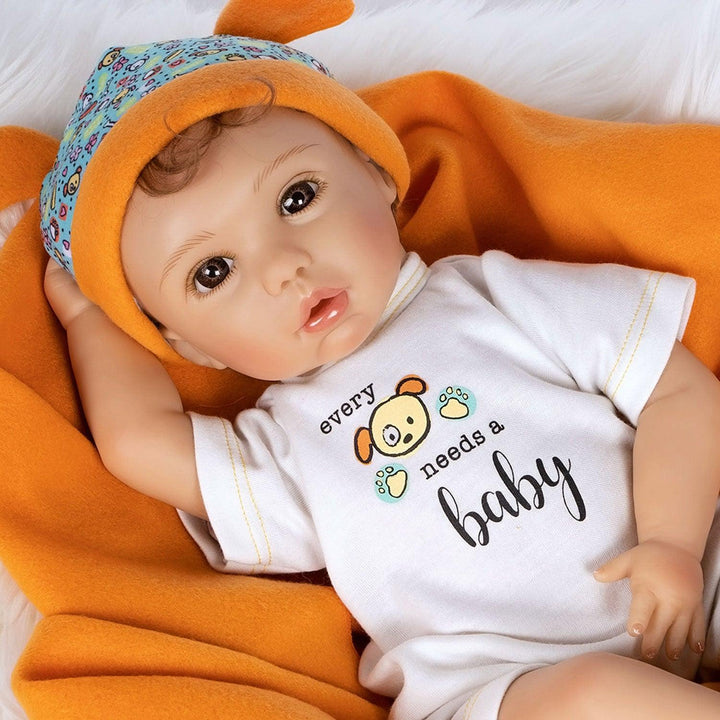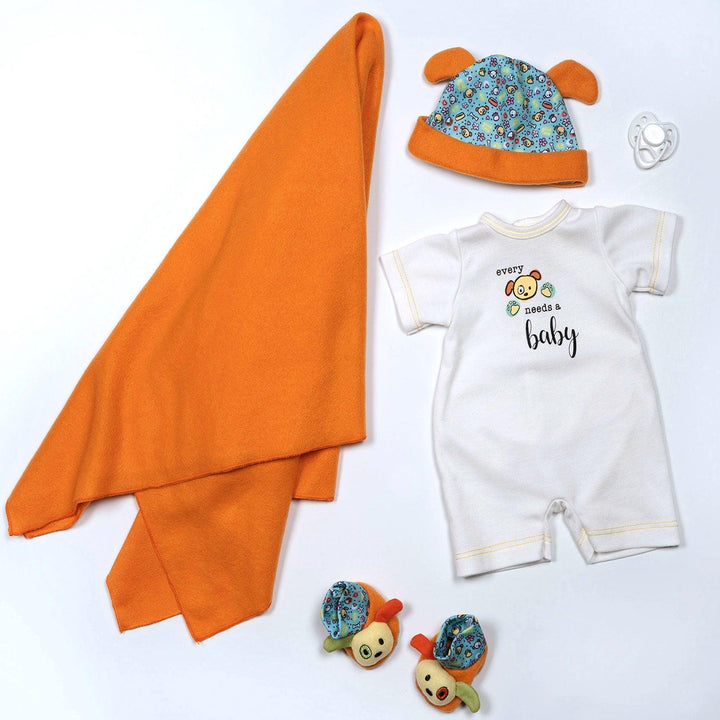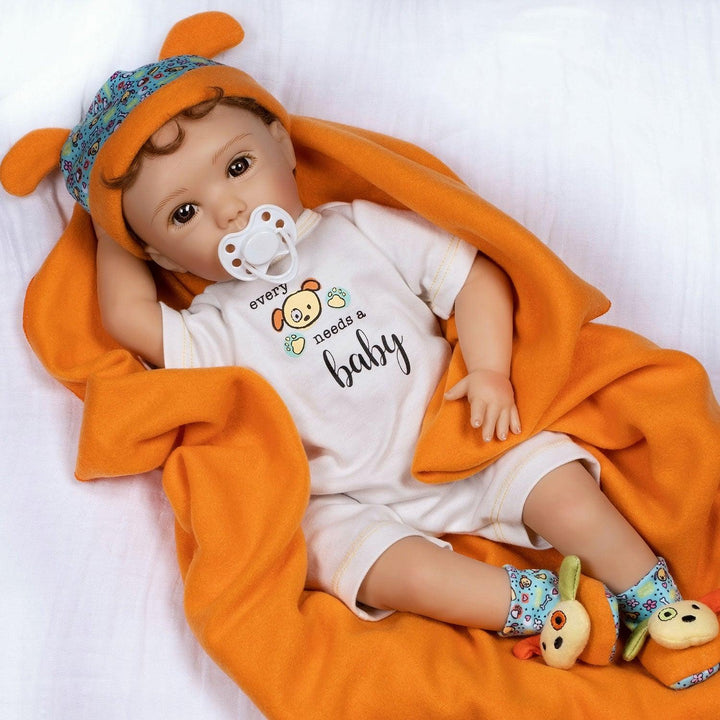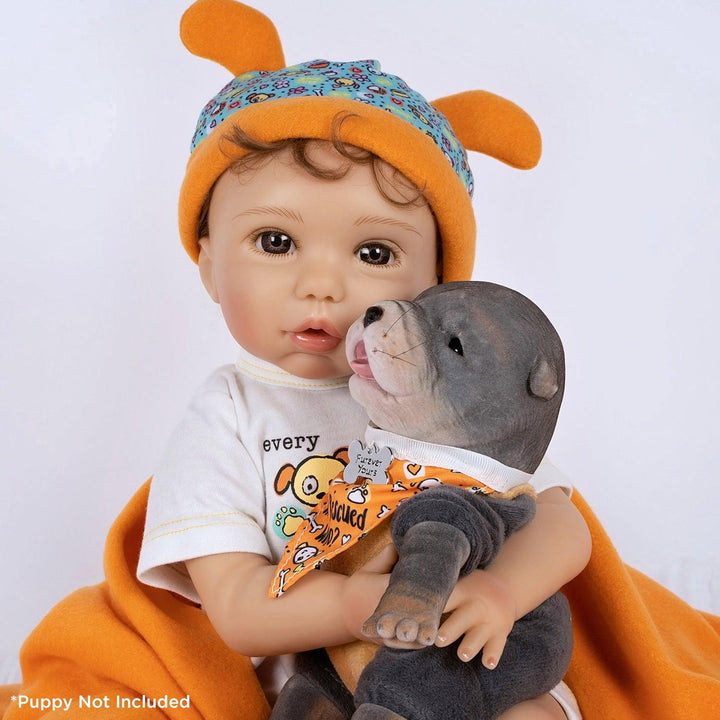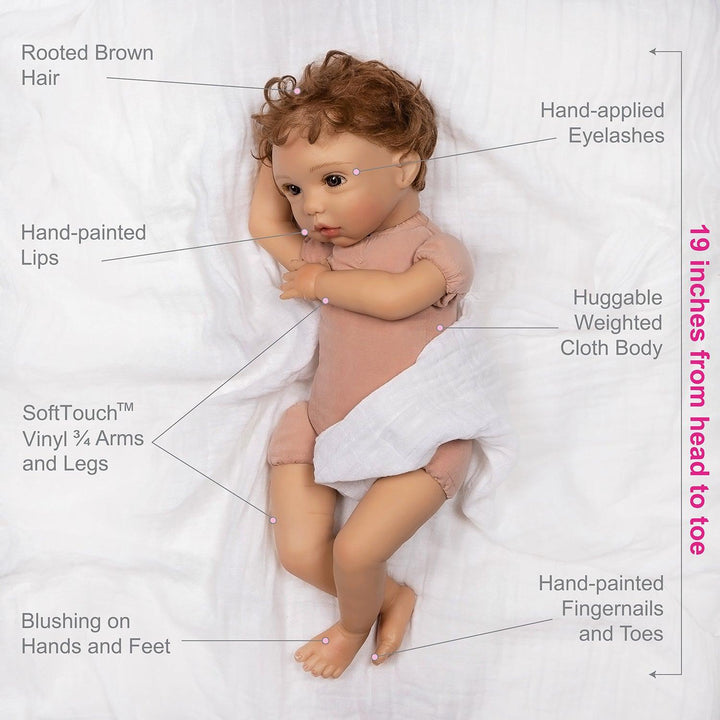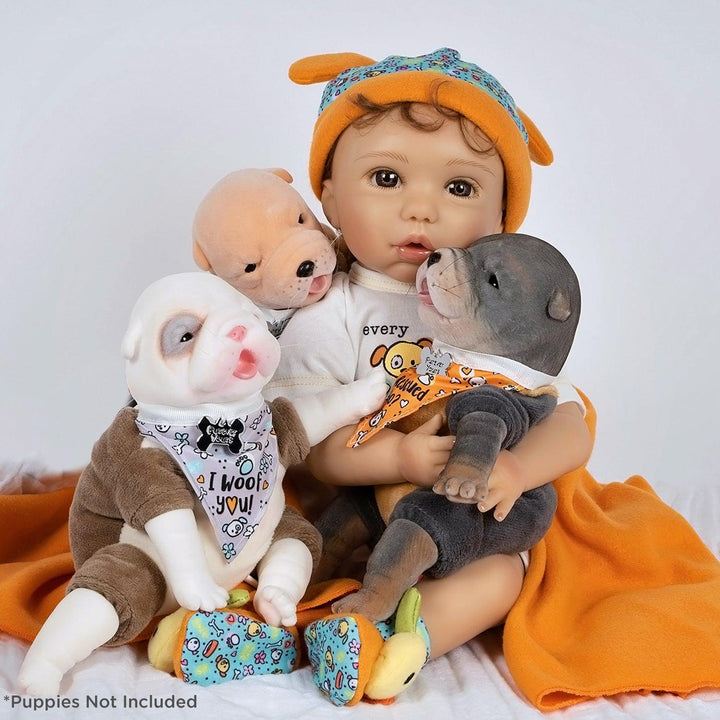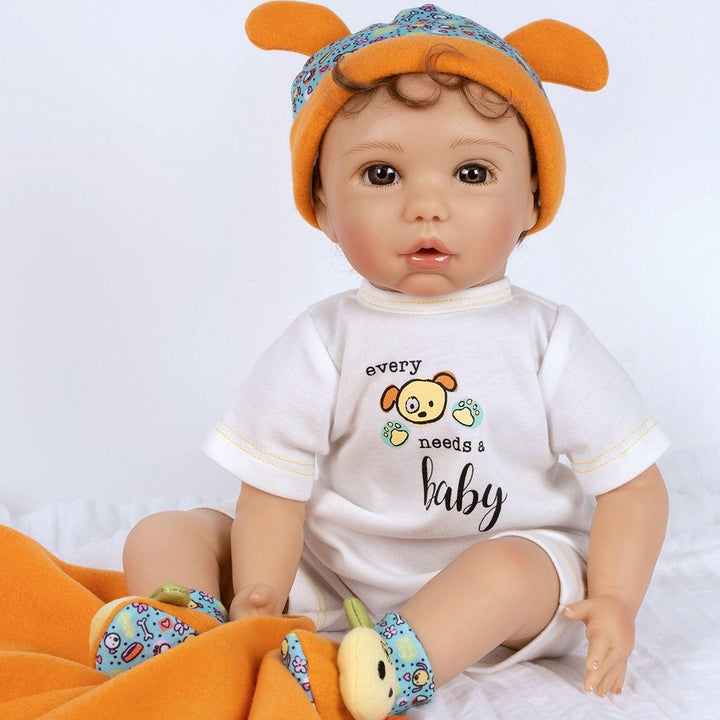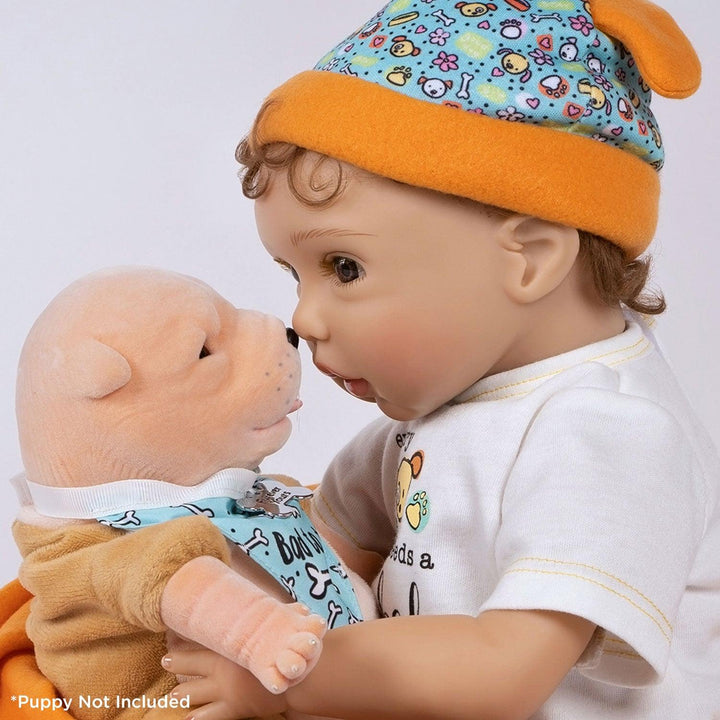 Puppy Love
Your heart will go "pit-a-pat" as you see Puppy Love under your Christmas tree. 🎁🎄 This sweet little bundle of joy has a knack for getting all affection with his/her irresistible baby face and brown puppy eyes.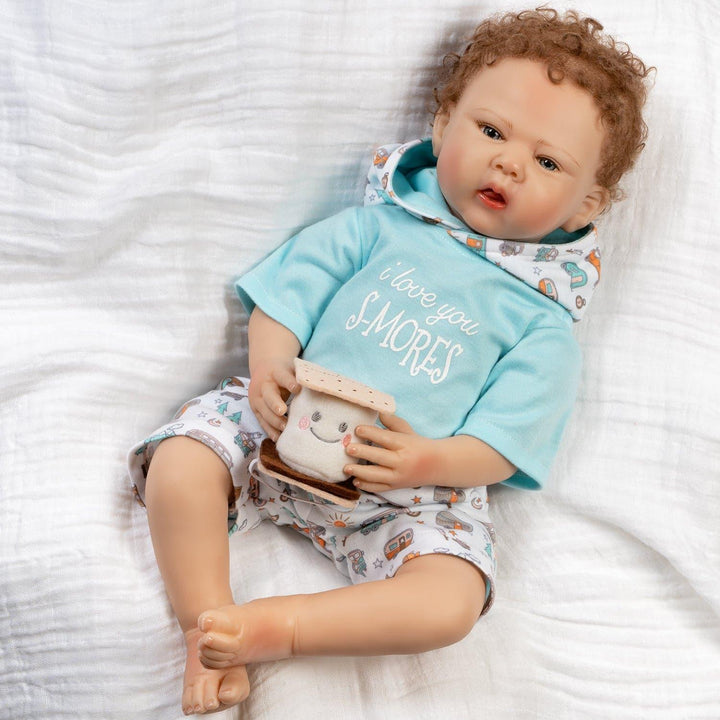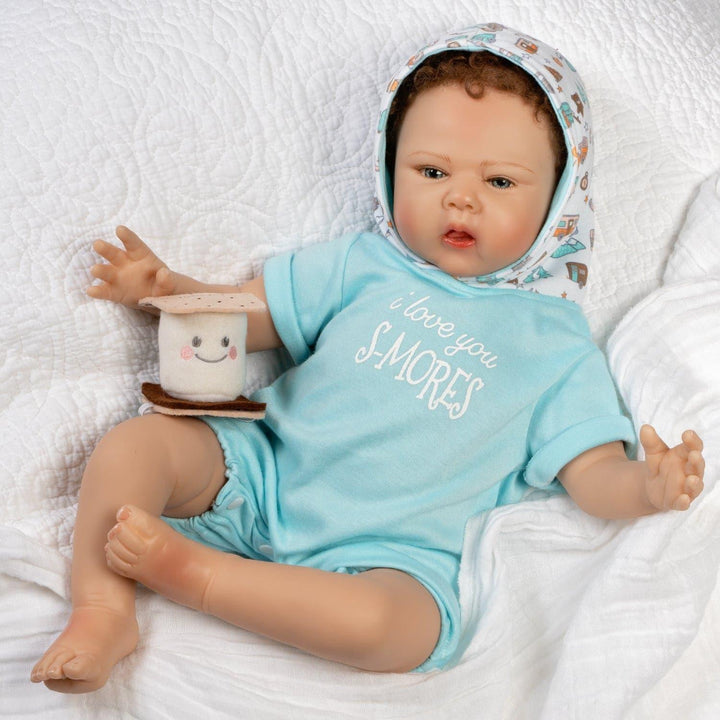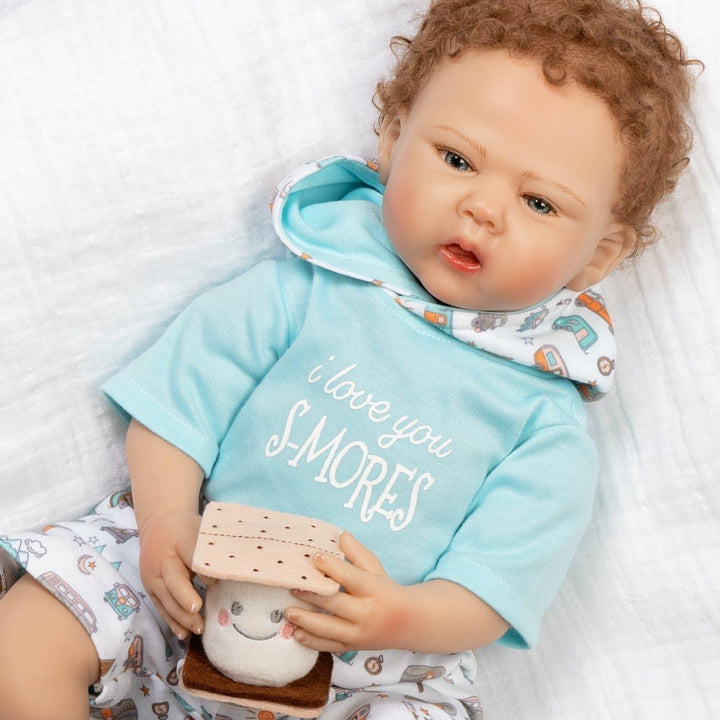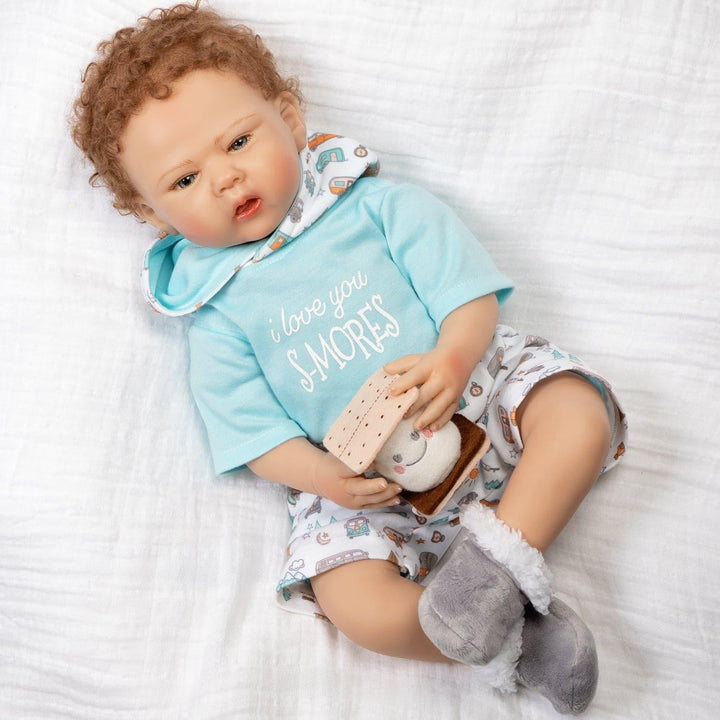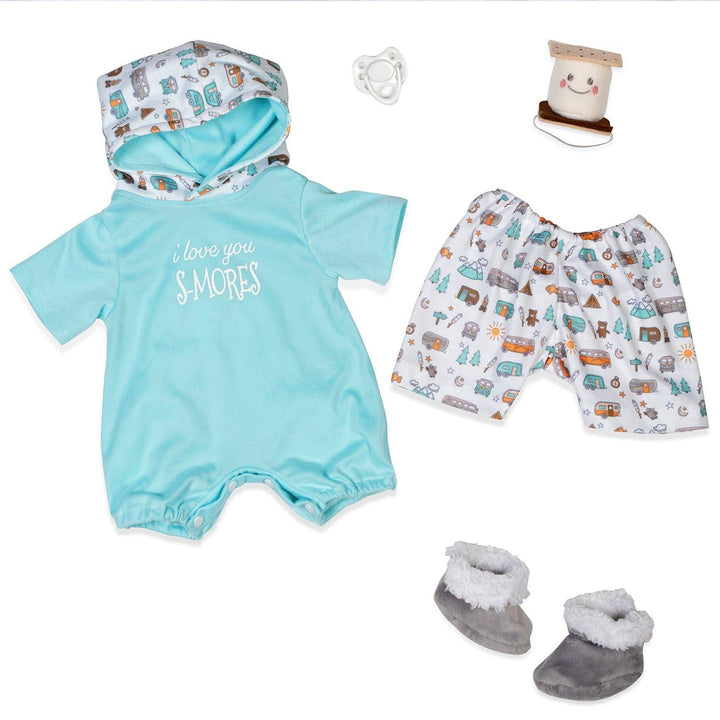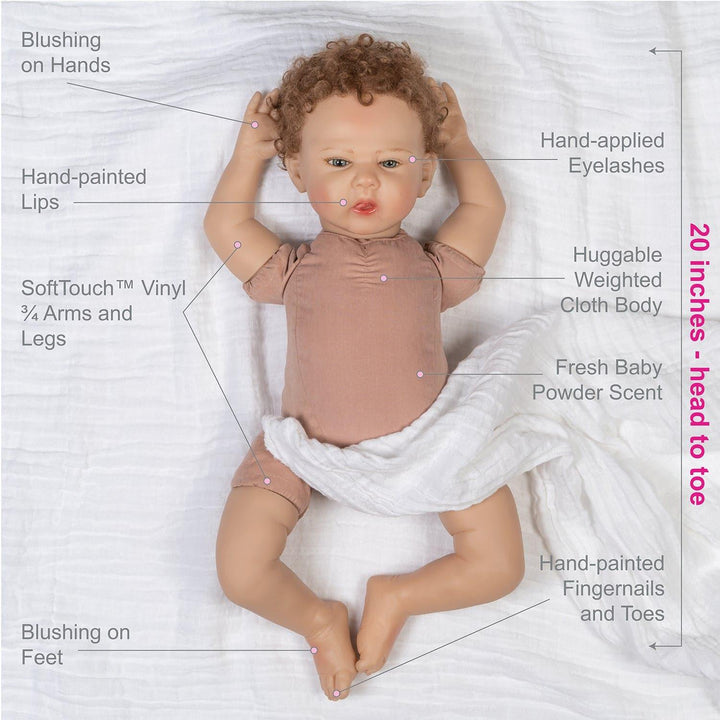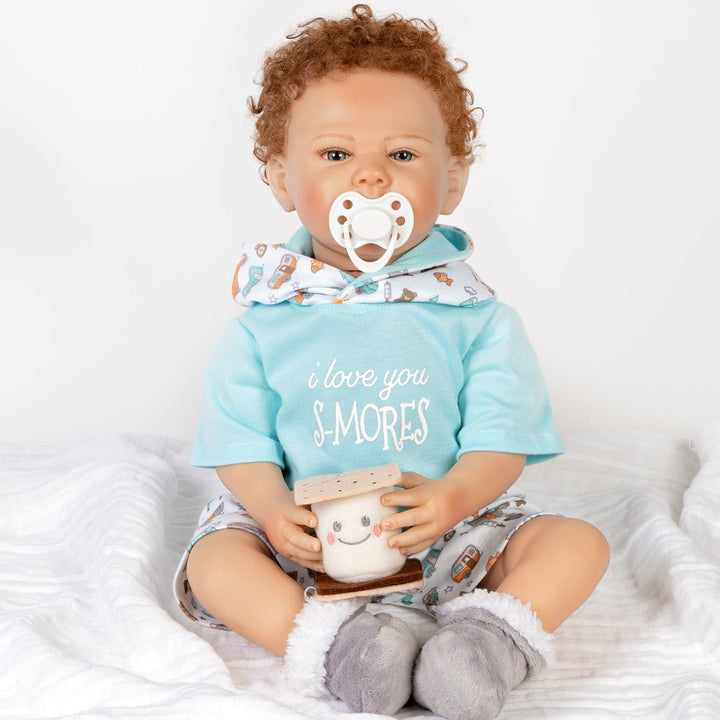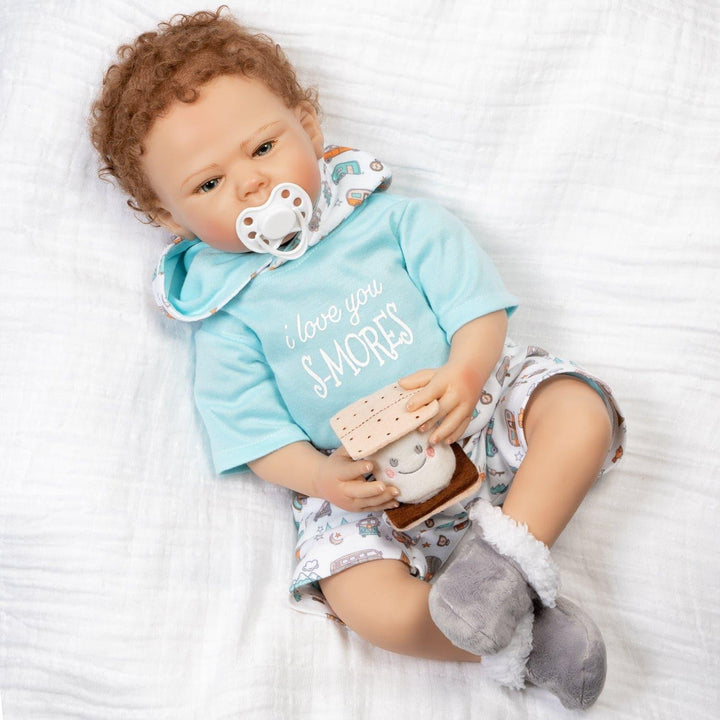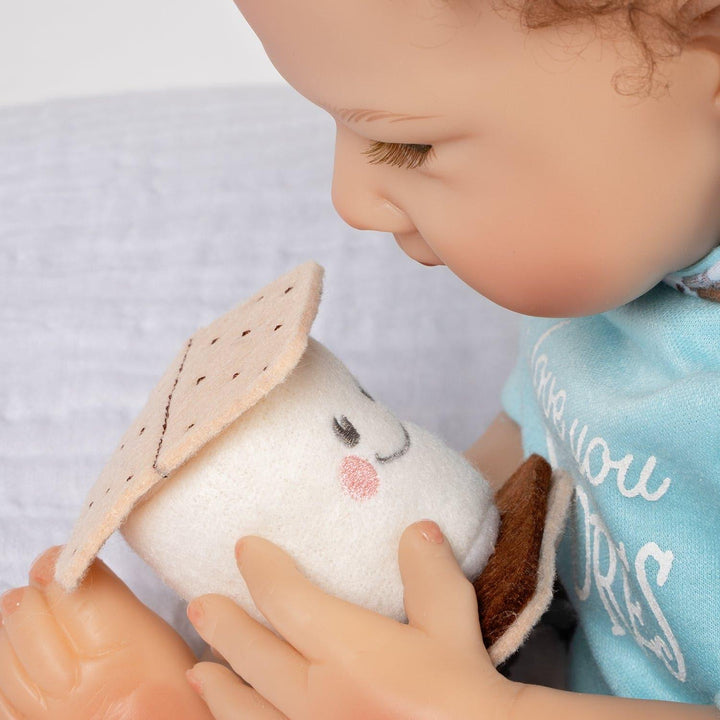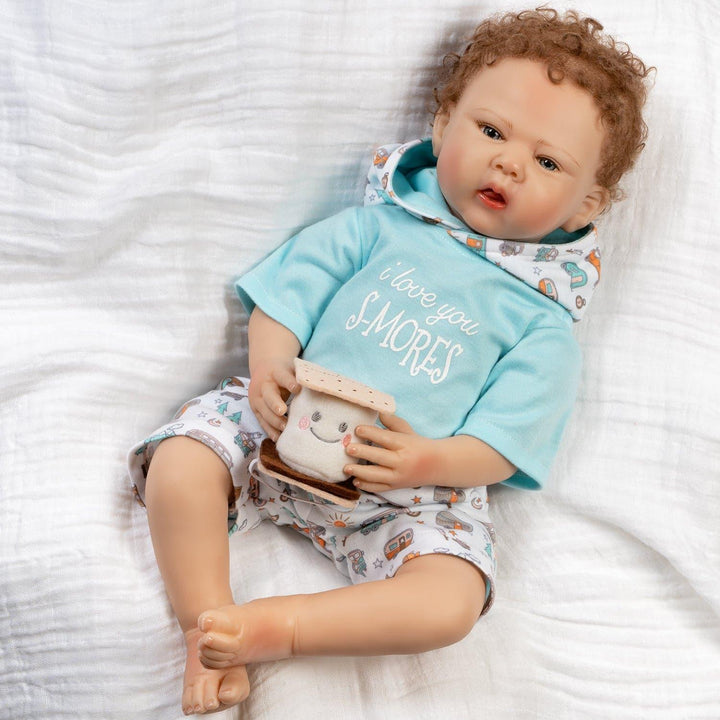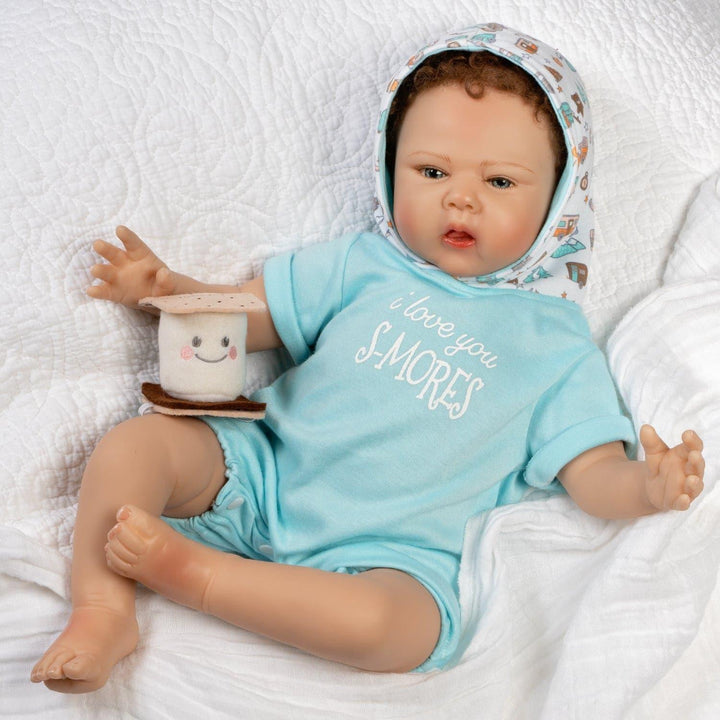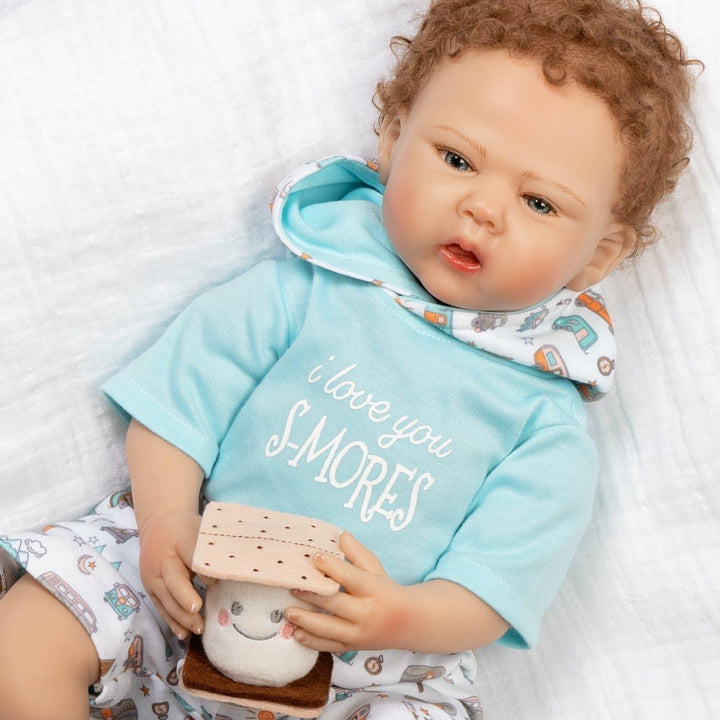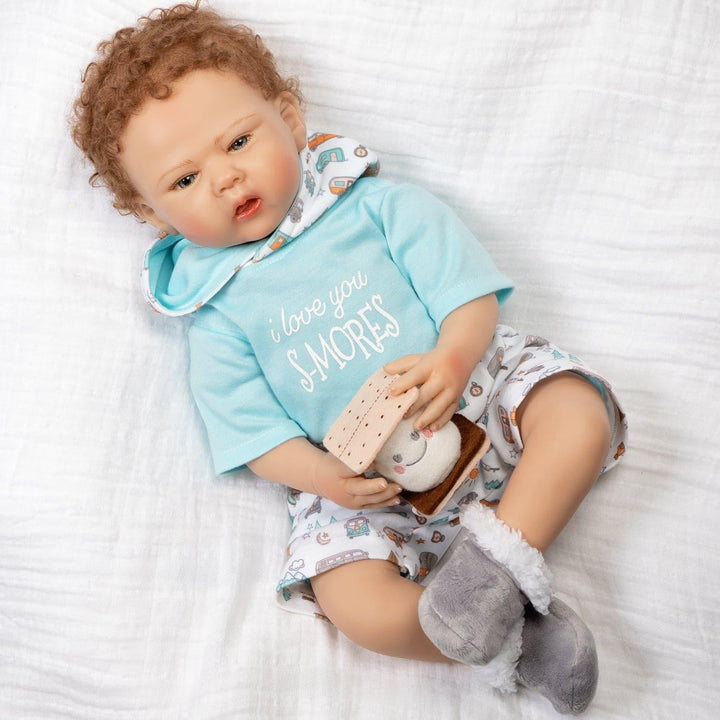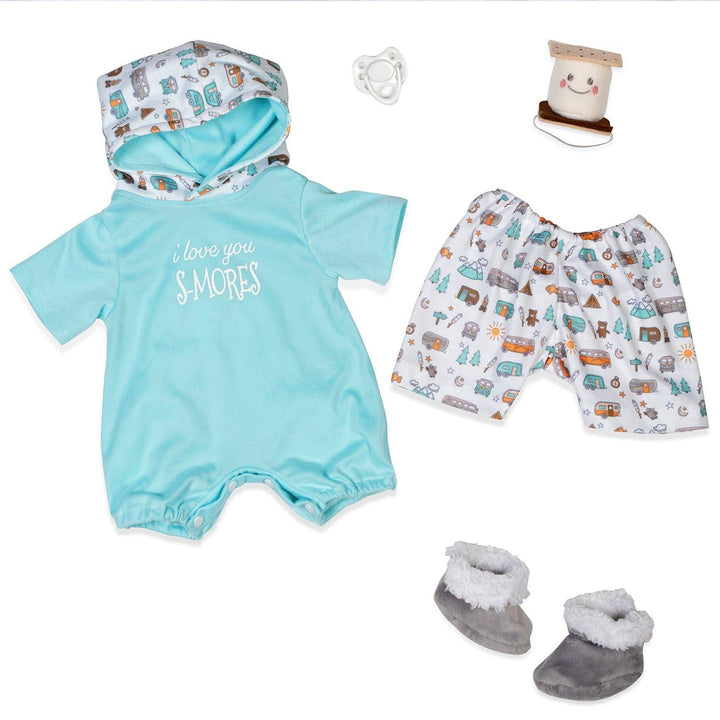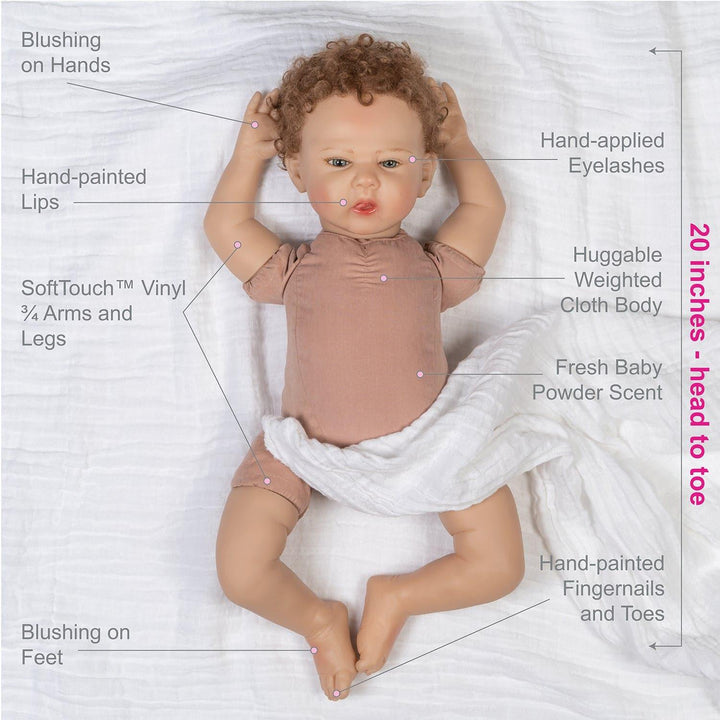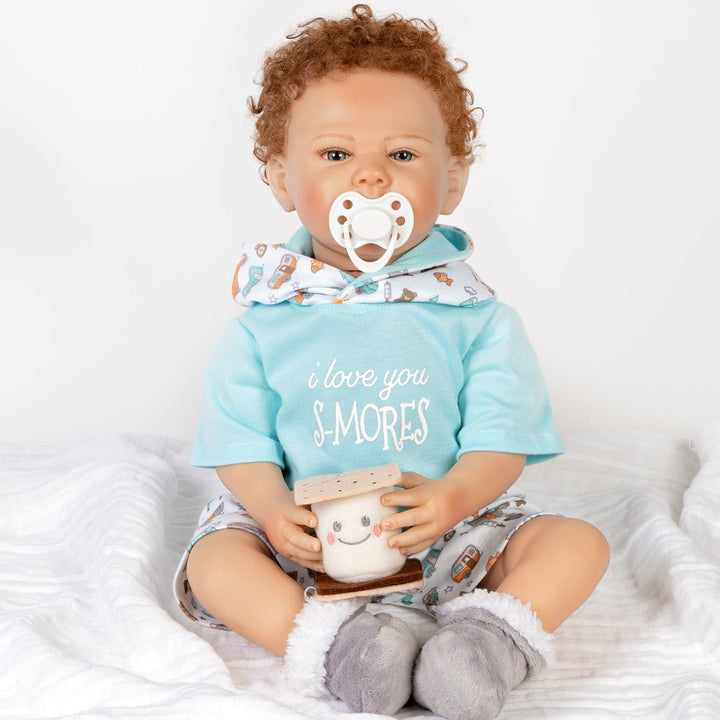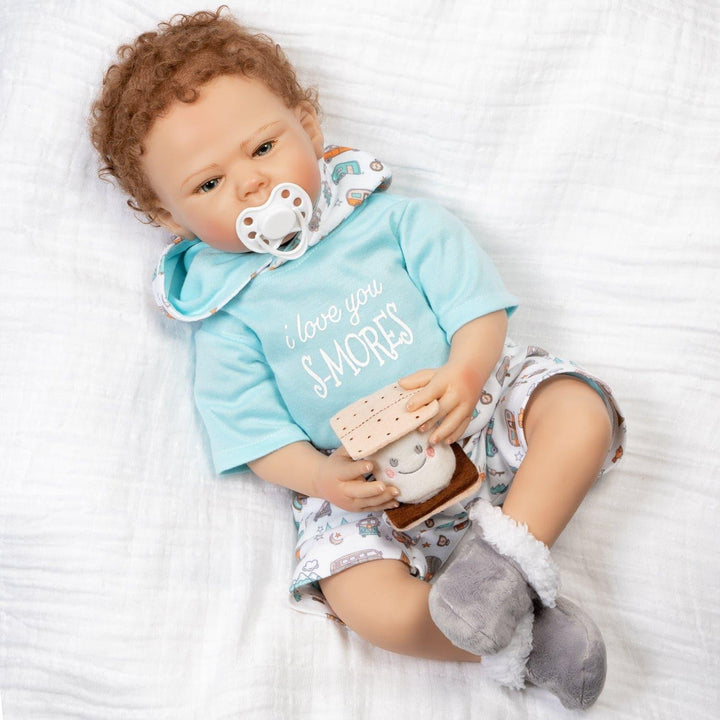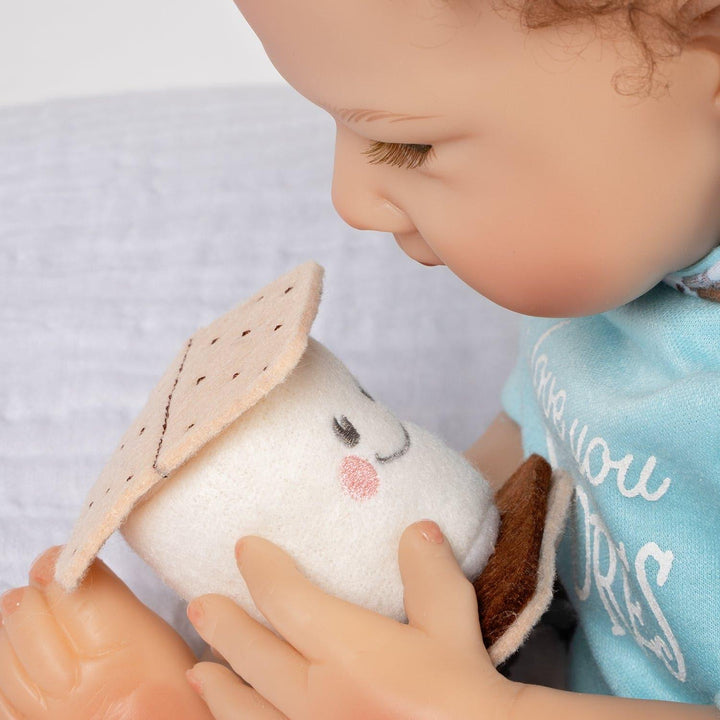 I Love You S-MORES
Enjoy your favorite campfire treat during Christmas with I Love You S-MORES. Take him home & let him fill you up with his with his energetic and sweet personality. 💙