Celebrating Dia de los Muertos with Dolls: A Colorful Tradition
Dia de los Muertos, or the Day of the Dead, is a vibrant and culturally significant holiday celebrated in Mexico and by people of Mexican heritage worldwide. It is a time to honor and remember loved ones who have passed away, and one of the beautiful traditions associated with this holiday is the creation and display of Dia de los Muertos dolls. These dolls play a significant role in honoring and remembering the deceased, showcasing the rich cultural traditions of Mexico. Let's take a closer look at some of the most iconic Dia de los Muertos dolls
Dia de los Muertos Dolls: A Cultural Tradition
Día de los Muertos (or Day of the Dead) is a unique festive tradition highly celebrated in Mexico and Latin America that takes place every 1st and 2nd of November. This celebration includes gathering at cemeteries to enjoy traditional foods like pan de muerto (bread of the dead) and calaveras (sugar skulls), dressing up in eye-catching costumes, and cleaning the gravesites of their deceased loved ones and decorating with candles and marigolds that bring color to the festivities. 💐

Families also create makeshift altars (Ofrendas) at their homes and offer food, drinks, and everything else that the departed beloved enjoyed.
Mexico based reborn doll artist, Mayra Garza
Dia de los Muertos dolls, or "calacas" and "calaveras," are an integral part of the Day of the Dead celebration. They are used to represent and remember the deceased, and their design is characterized by vibrant colors, intricate patterns, and joyful symbolism. These dolls are not meant to be morbid; rather, they serve as a means of celebrating the lives of those who have passed away and embracing the idea that death is a natural part of the human experience.

Paradise Galleries realistic girl doll Azuquita wears a traditional face painting called La Calavera Catrina, or "the elegant skull" which was designed by Mexico based reborn doll artist Mayra Garza.
Dia de los Muertos Dolls
The Paradise Galleries Azuquita doll is a stunning representation of Dia de los Muertos artistry. This exquisite collectible doll captures the essence of the holiday with its intricate hand-painted face, elaborate costume, and delicate accessories. Azuquita, meaning "sugar" in Spanish, is an embodiment of the sweet memories associated with loved ones.

This collector's doll is carefully crafted, featuring lifelike eyes, soft hair, and a poseable body. Paradise Galleries takes great care to ensure that their Azuquita doll accurately pays homage to the cultural significance and artistic beauty of Dia de los Muertos.
Shop Paradise Galleries' Azuquita!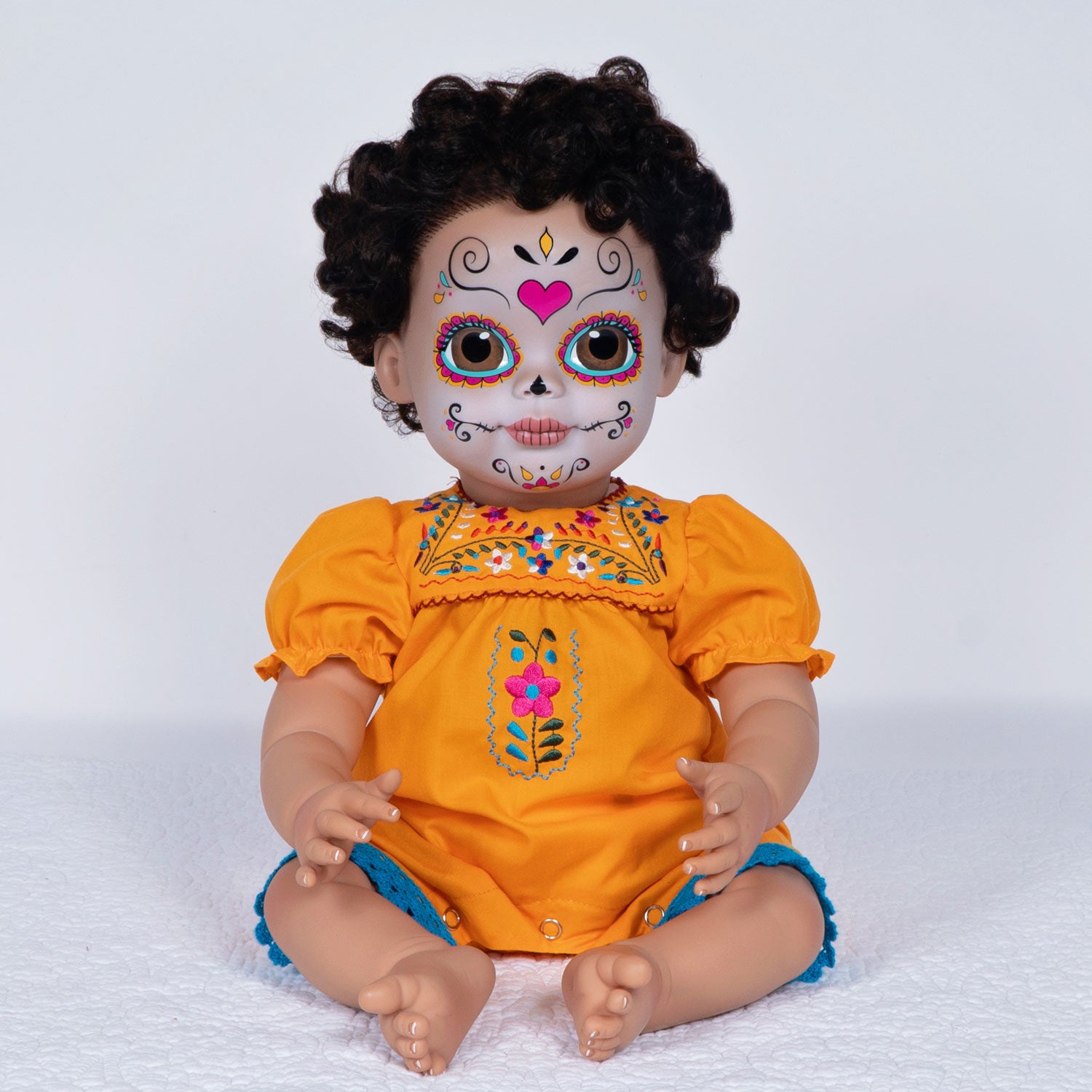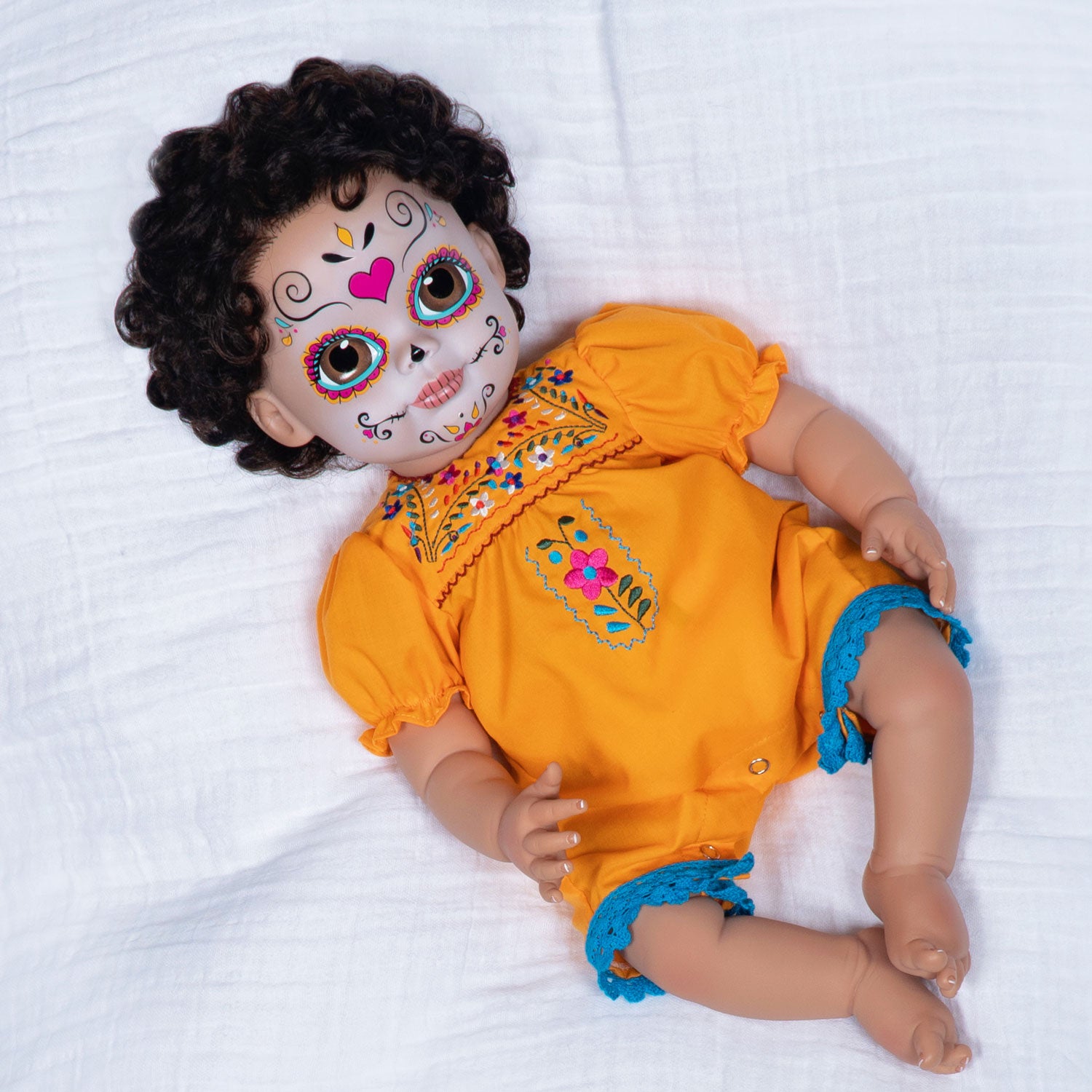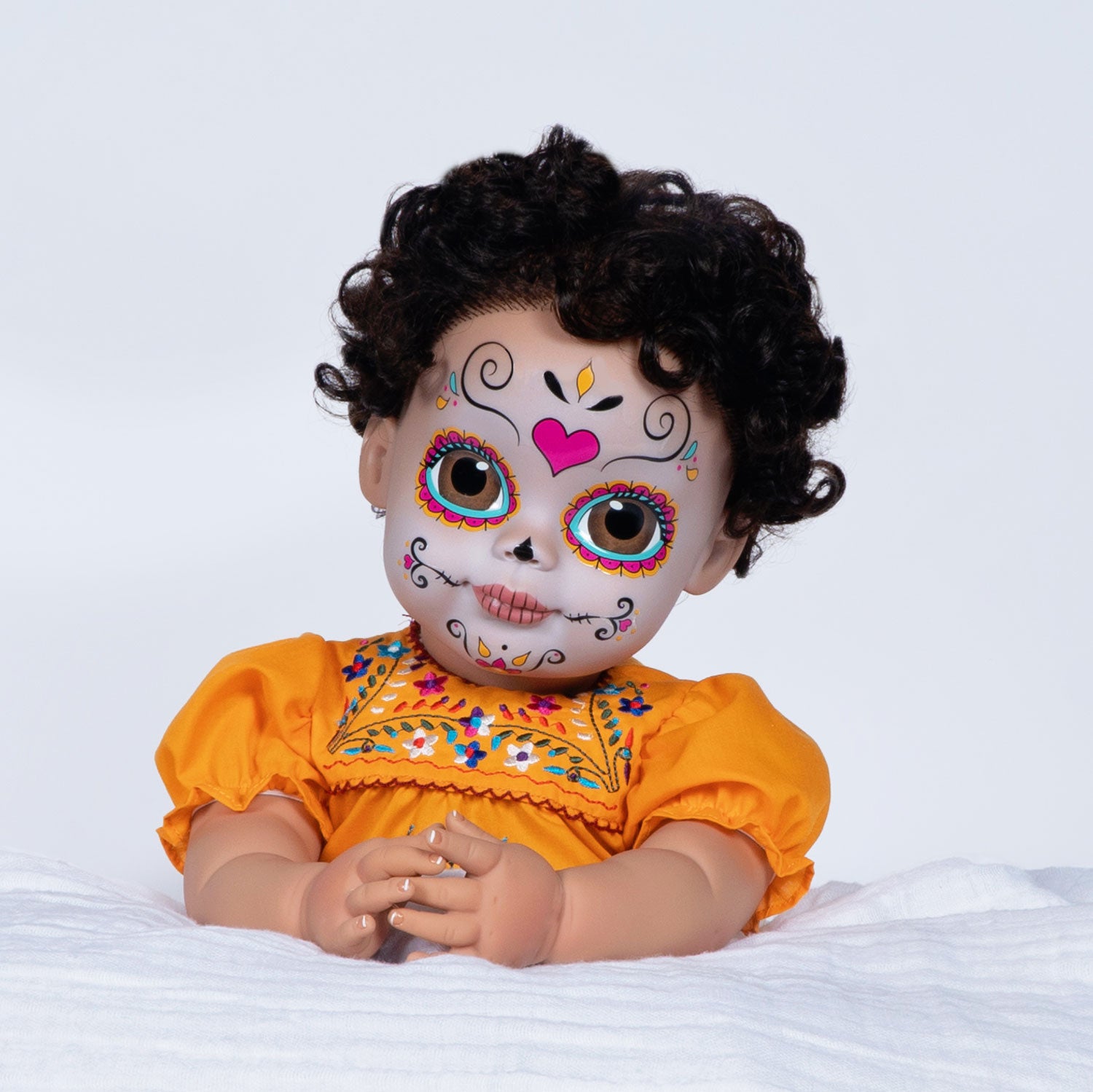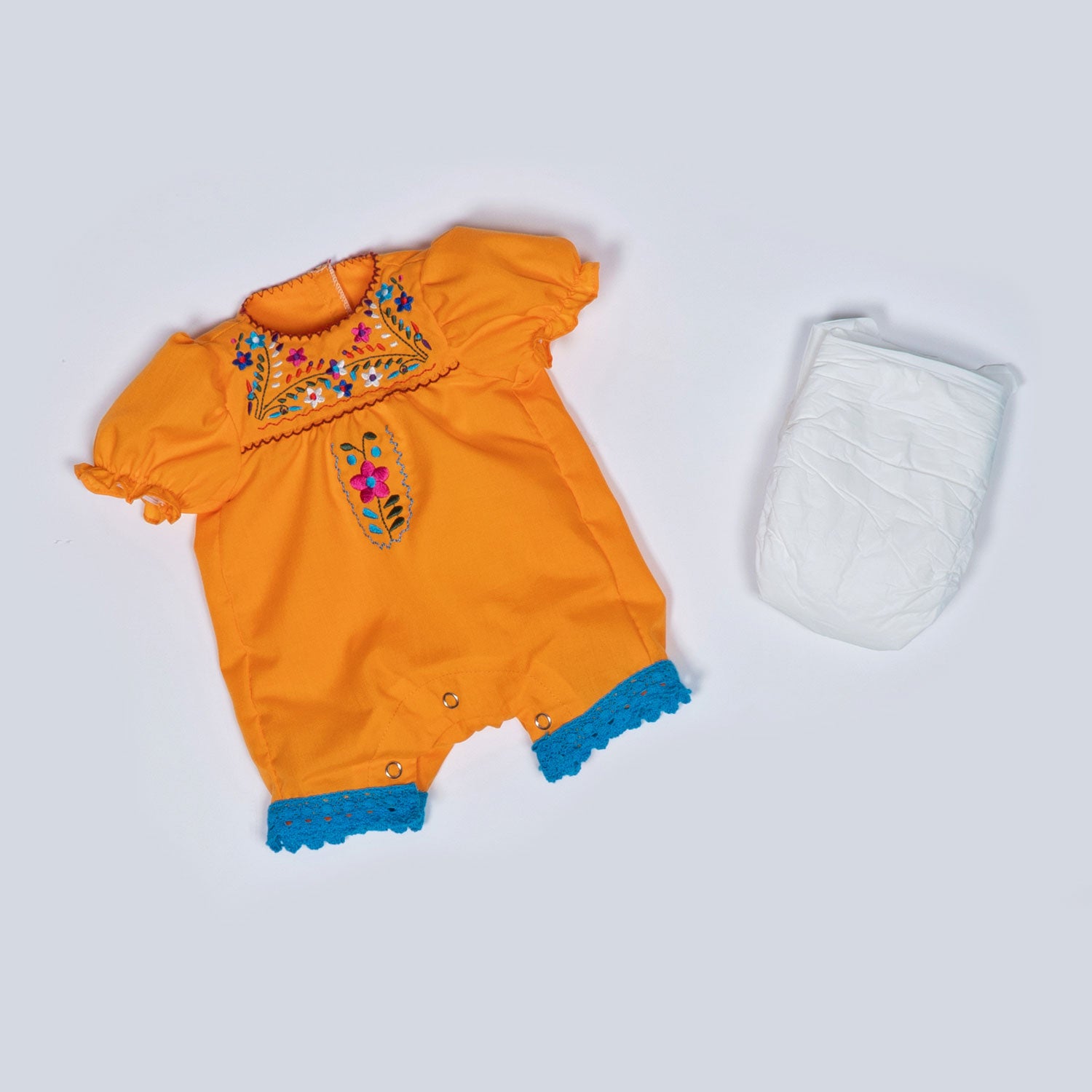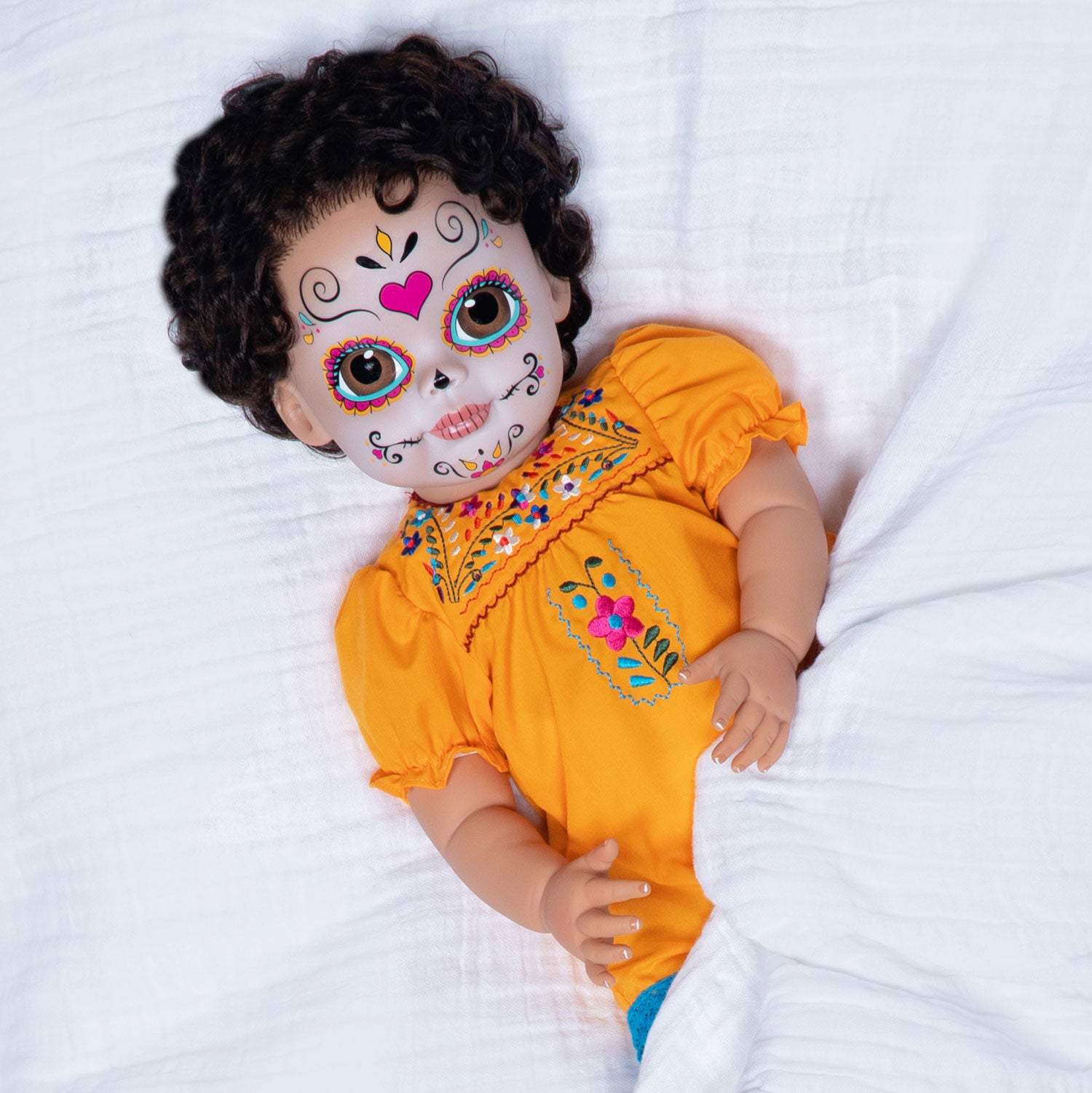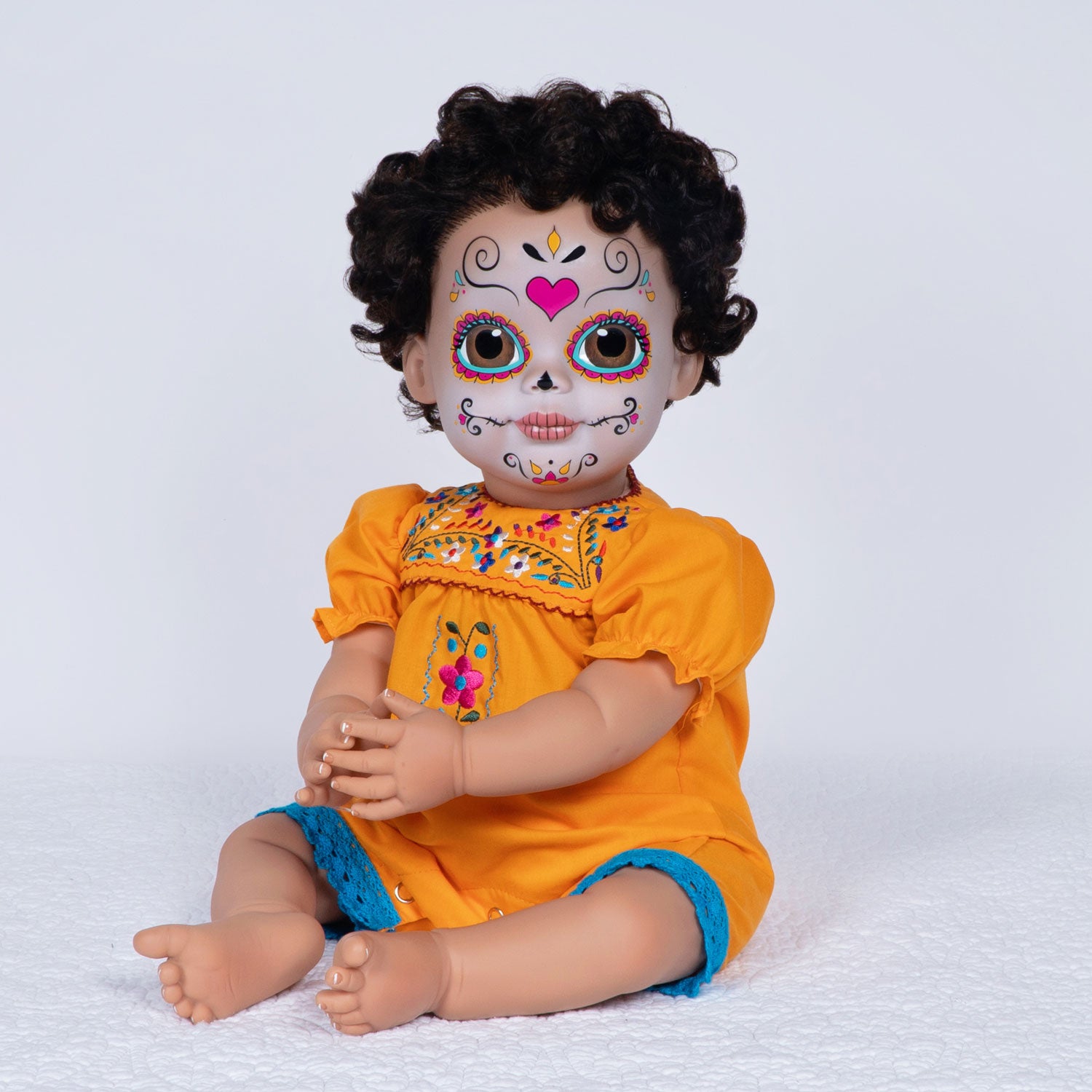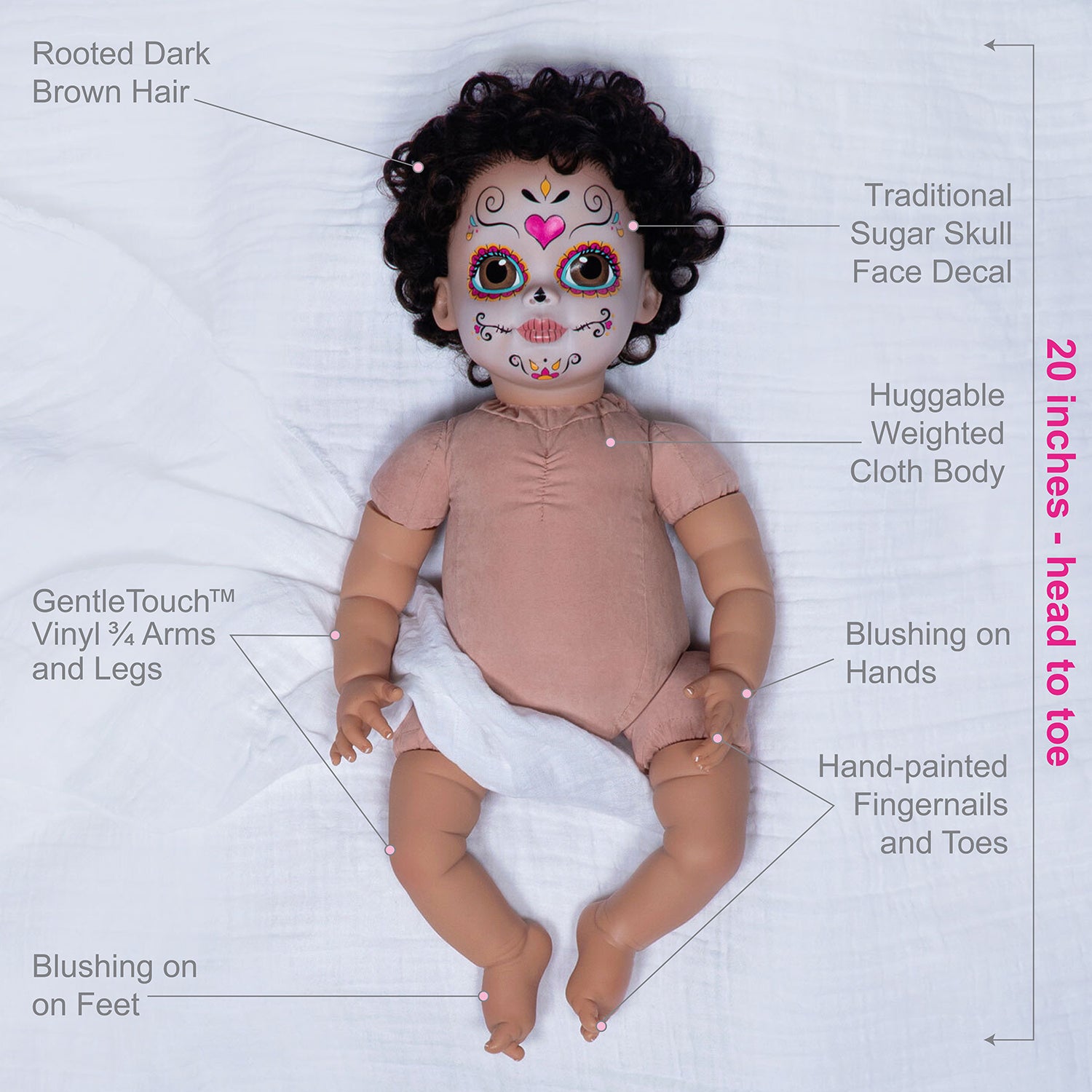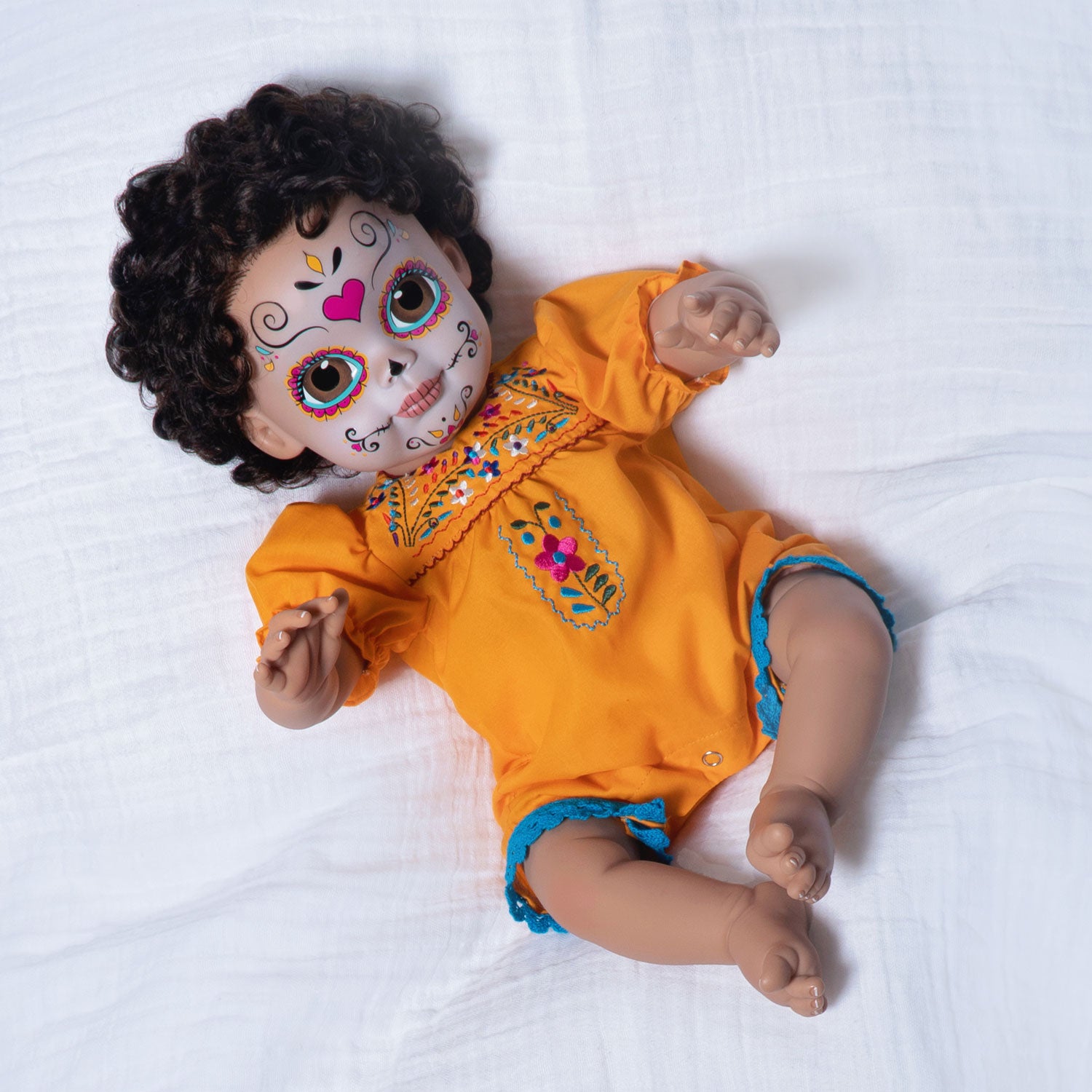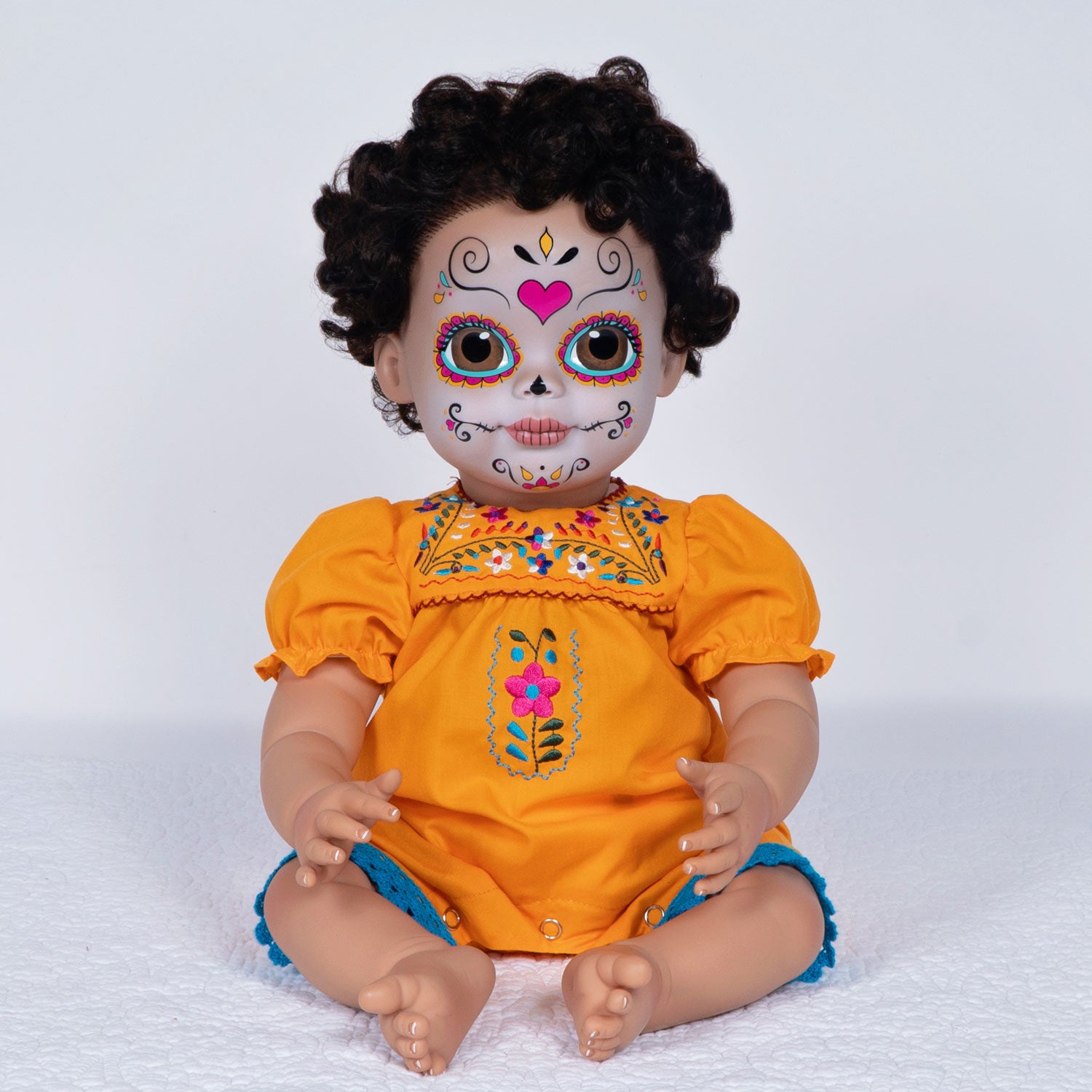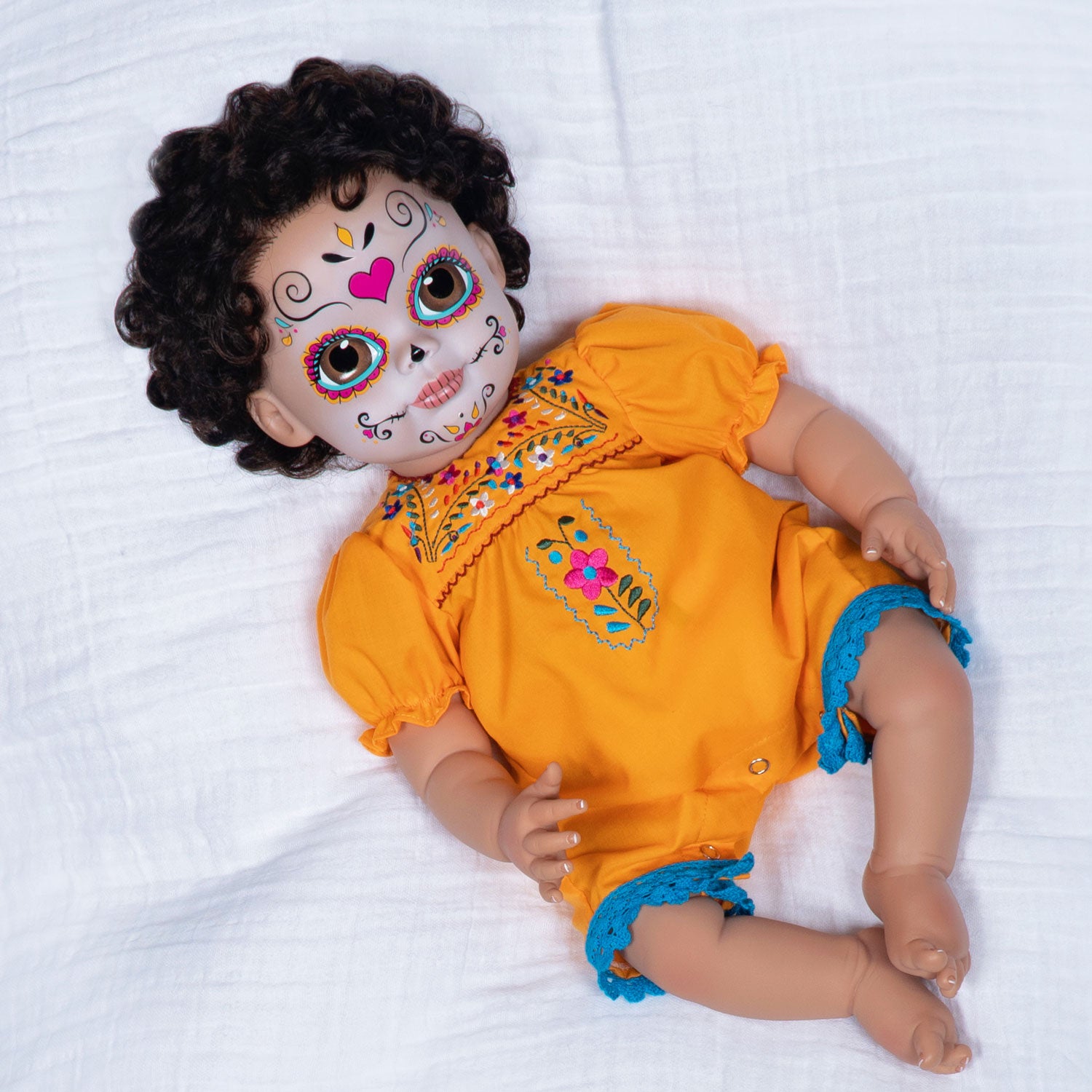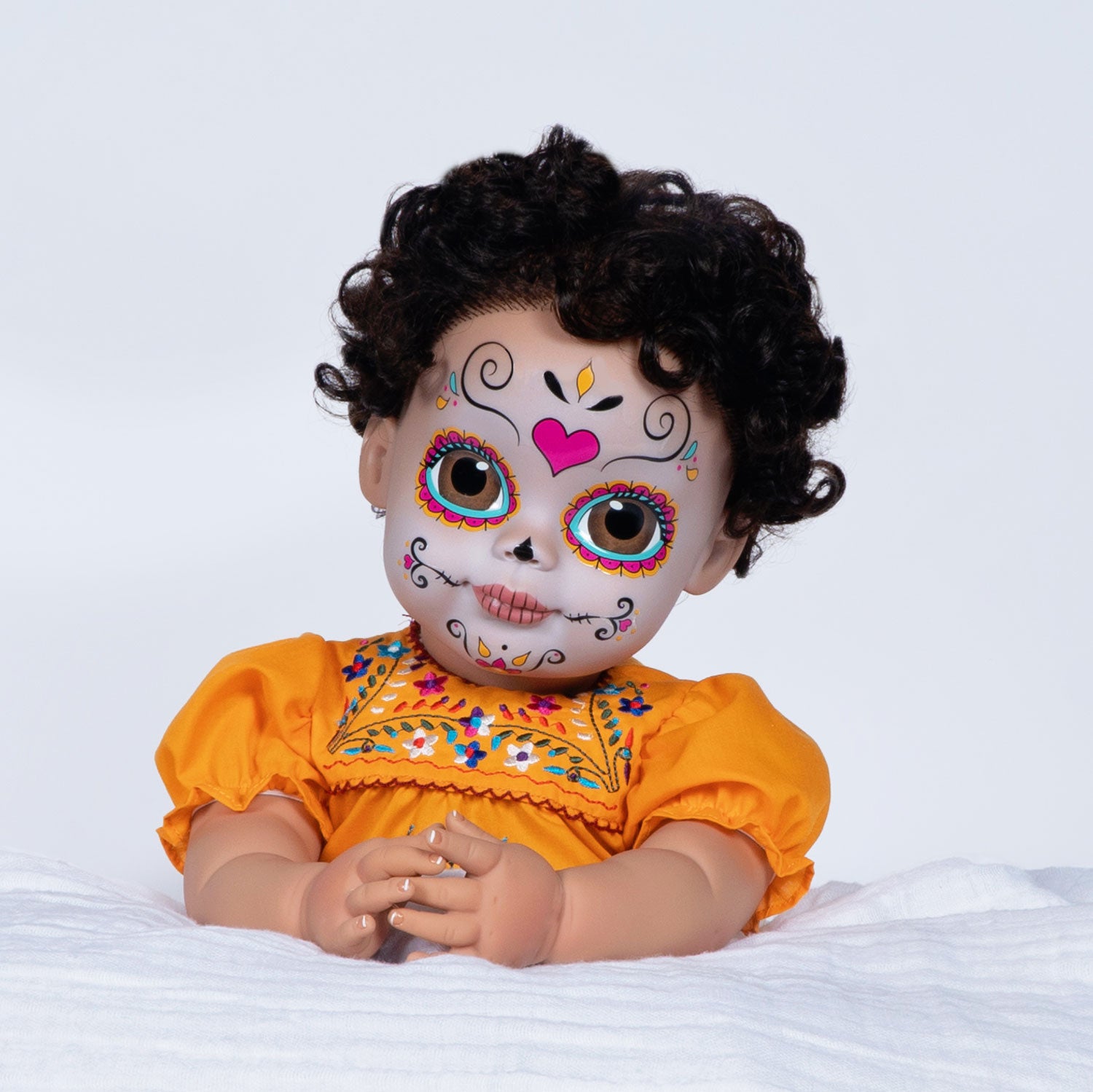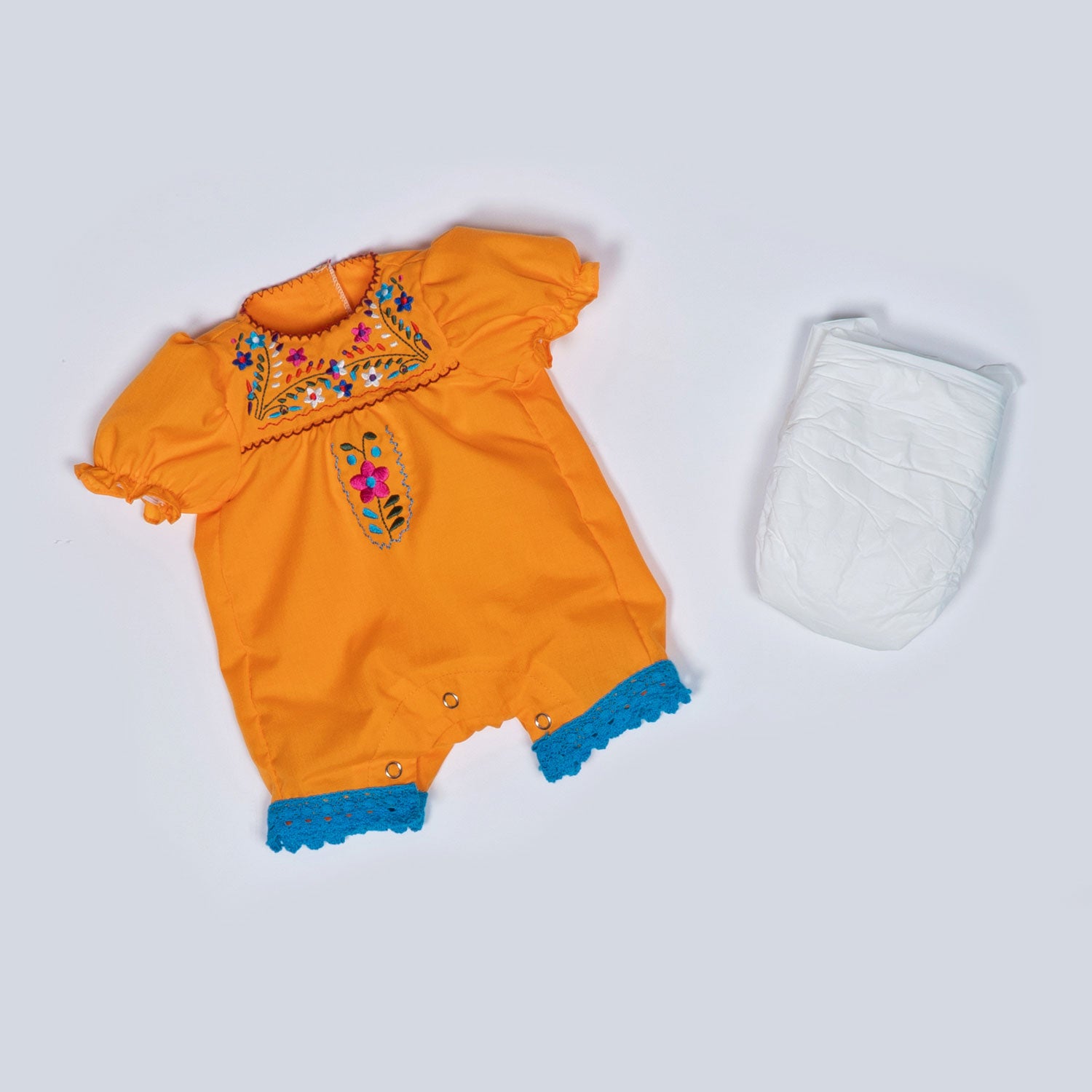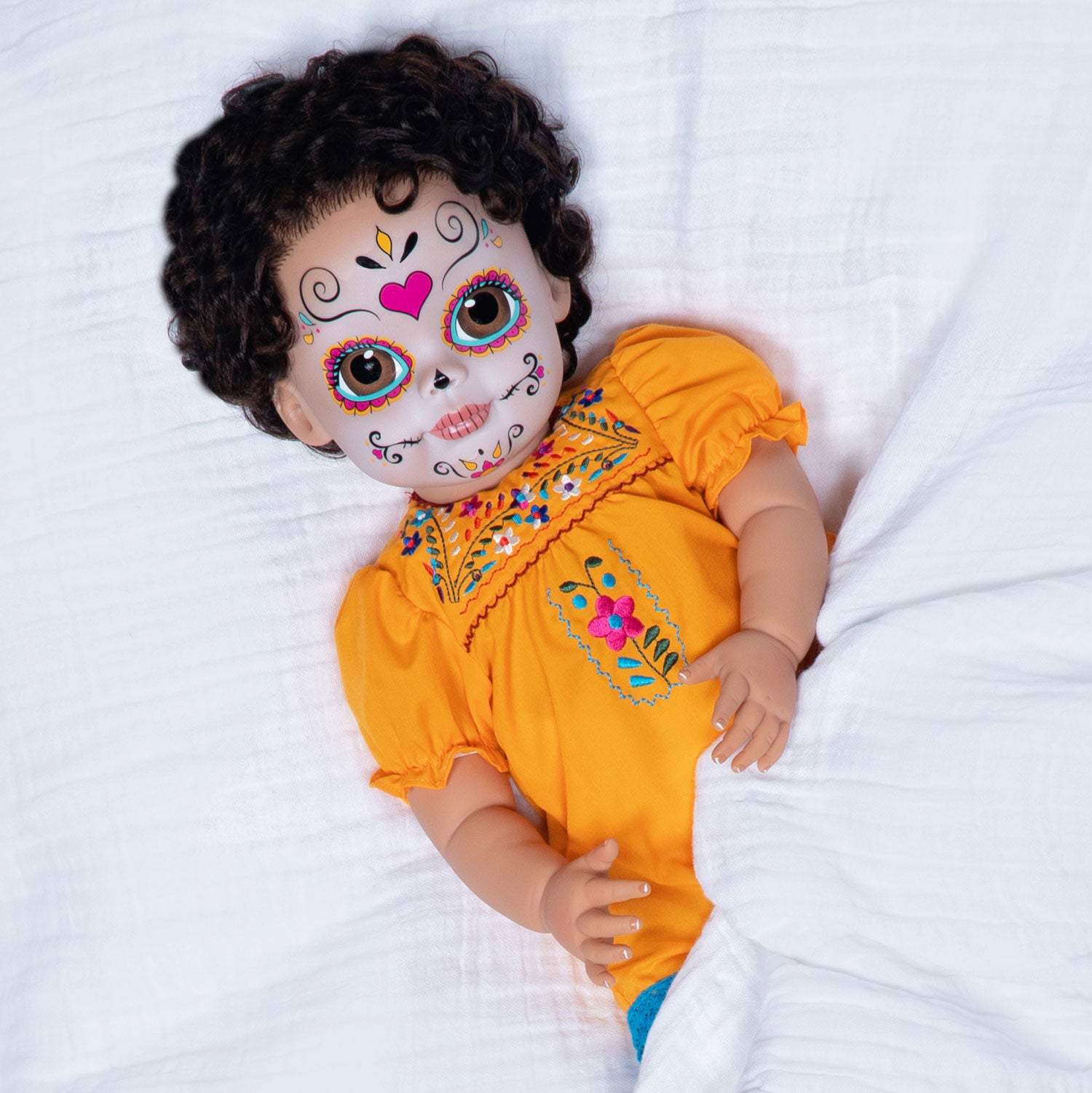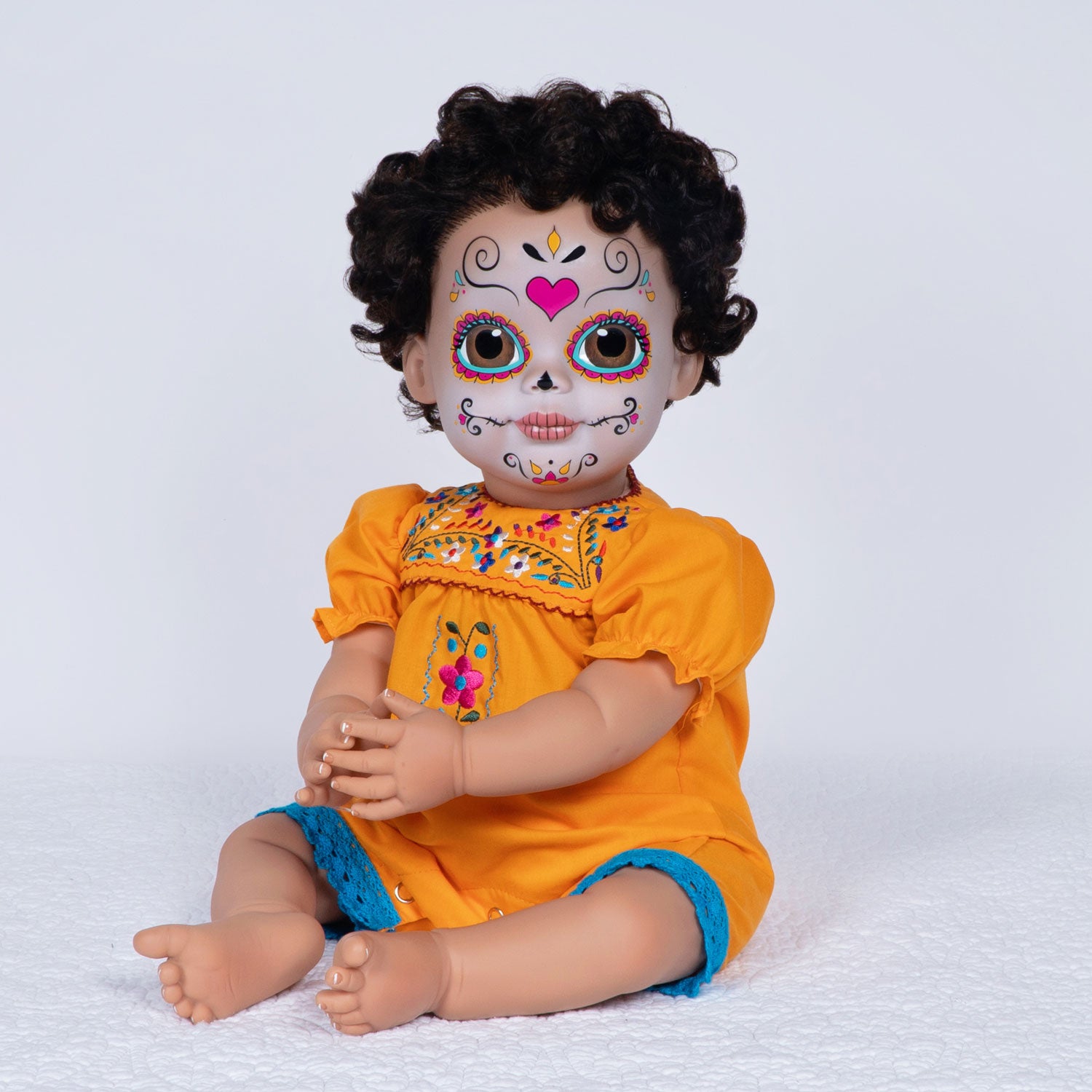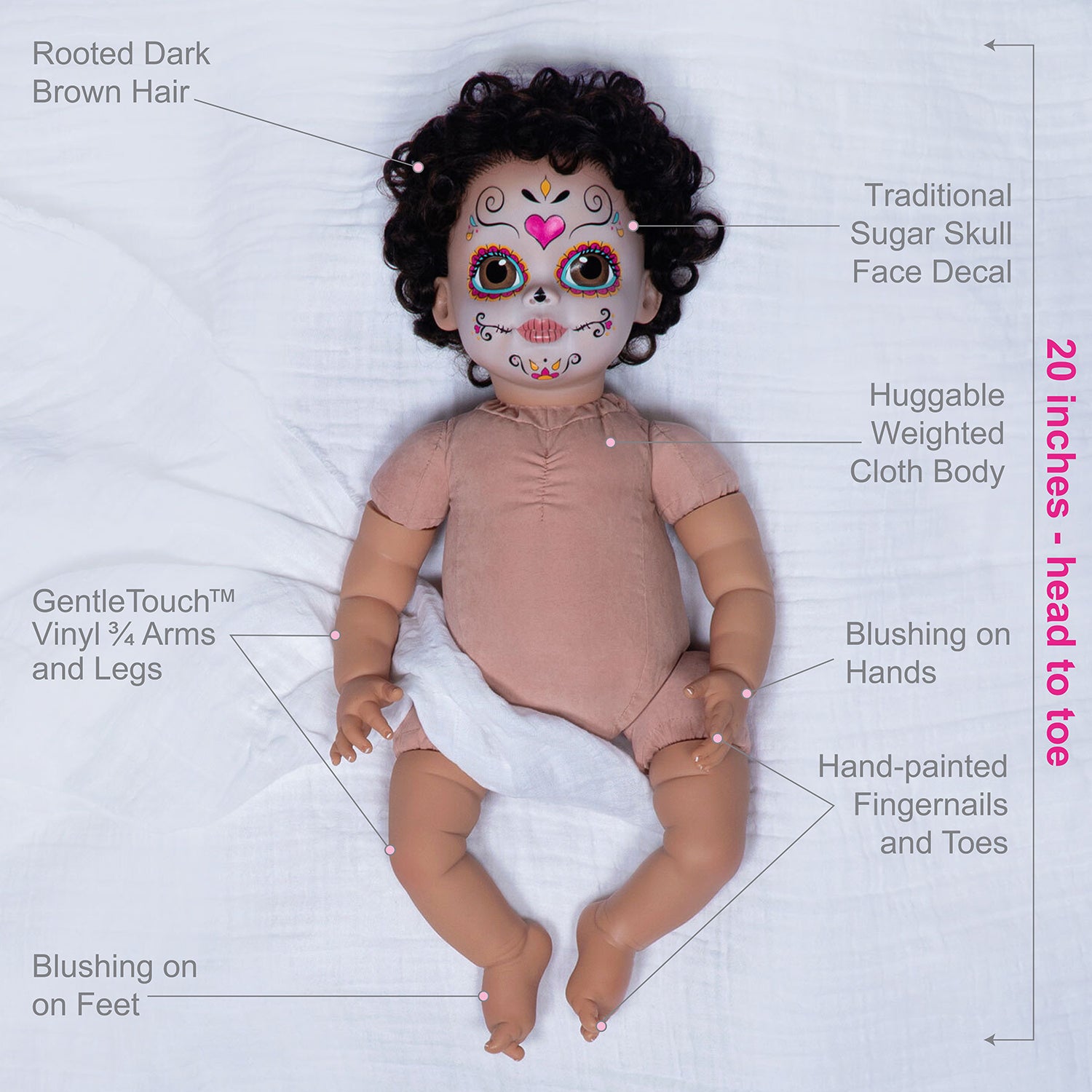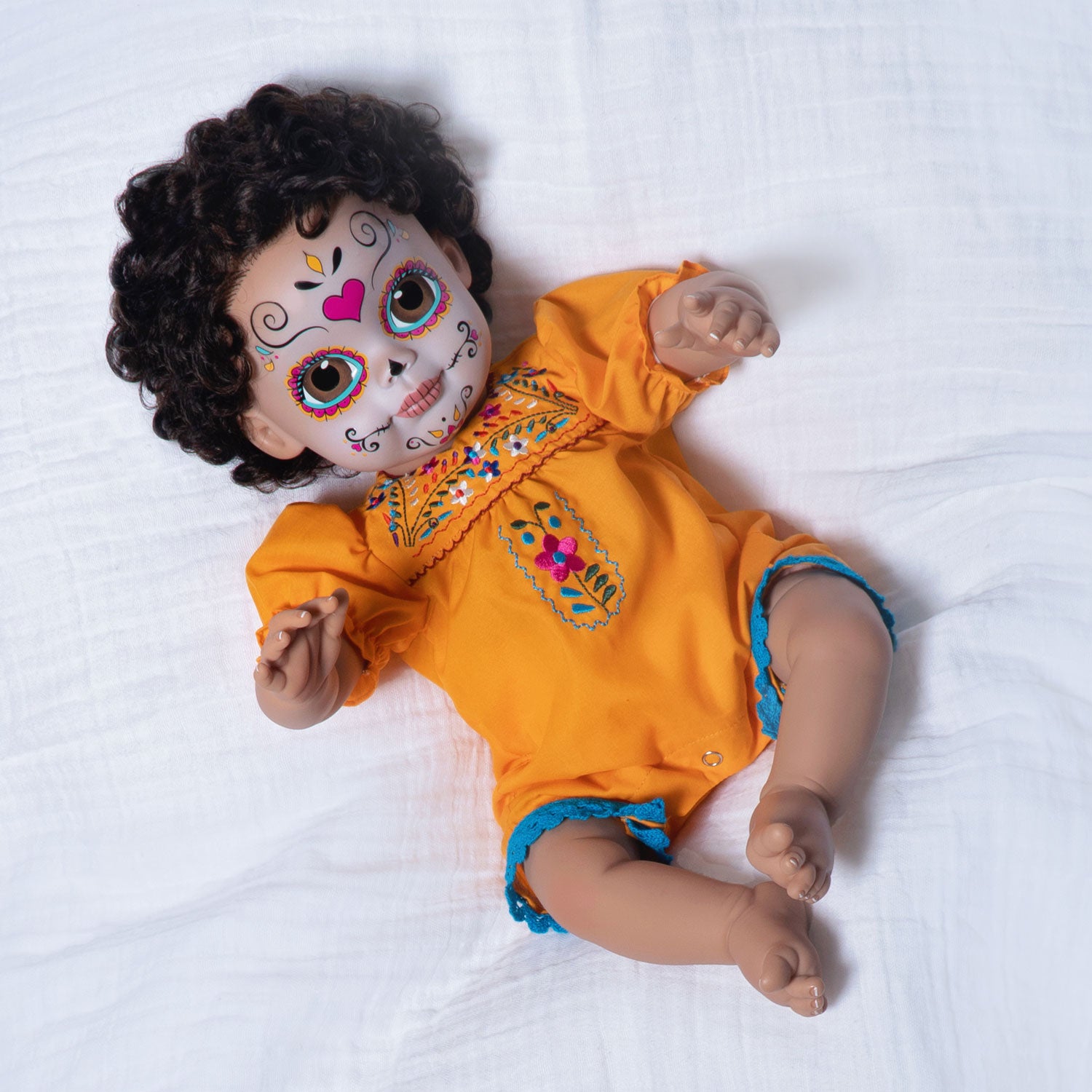 Dia de los Muertos dolls play a significant role in celebrating and preserving the traditions of this beautiful holiday. From the Paradise Galleries Azuquita doll's exquisite craftsmanship to Barbie's diversity and cultural representation, Fisher Price's accessible toys for young children, and Monster High's unique take on Dia de los Muertos, there are options for everyone to partake in this special celebration.
2023 Dia De Muertos
Barbie x Pink Magnolia Doll
Fisher-Price Little People Collector -
Día de Muertos
Paradise Galleries Azuquita
Dia De Los Muertos Doll
Rainbow High 2022 Celebration Edition Maria Garcia Día De Los Muertos Collector Fashion Doll
Whether you're looking to decorate your home for Dia de los Muertos, introduce your children to its rich traditions, or simply add a touch of cultural significance to your collection, these dolls offer a delightful and meaningful way to connect with this unique holiday. As you explore the world of Dia de los Muertos dolls, you'll discover the rich tapestry of Mexican culture and the beauty of honoring those who have passed on in a colorful and joyous way.